Canada's largest city is full of places to go with your kids, and when visiting Toronto, you'll have plenty of options to choose from when it comes to keeping your children entertained. Whether your kids enjoy sports, art, science, or the great outdoors, Toronto has excellent attractions suitable for all ages. Most of these attractions have indoor components, so you'll still find plenty to do even if you have bad weather on your trip.
We've put together a list of the 14 best things to do in Toronto with kids, including highlights of each attraction and what to expect when you get there.
CN Tower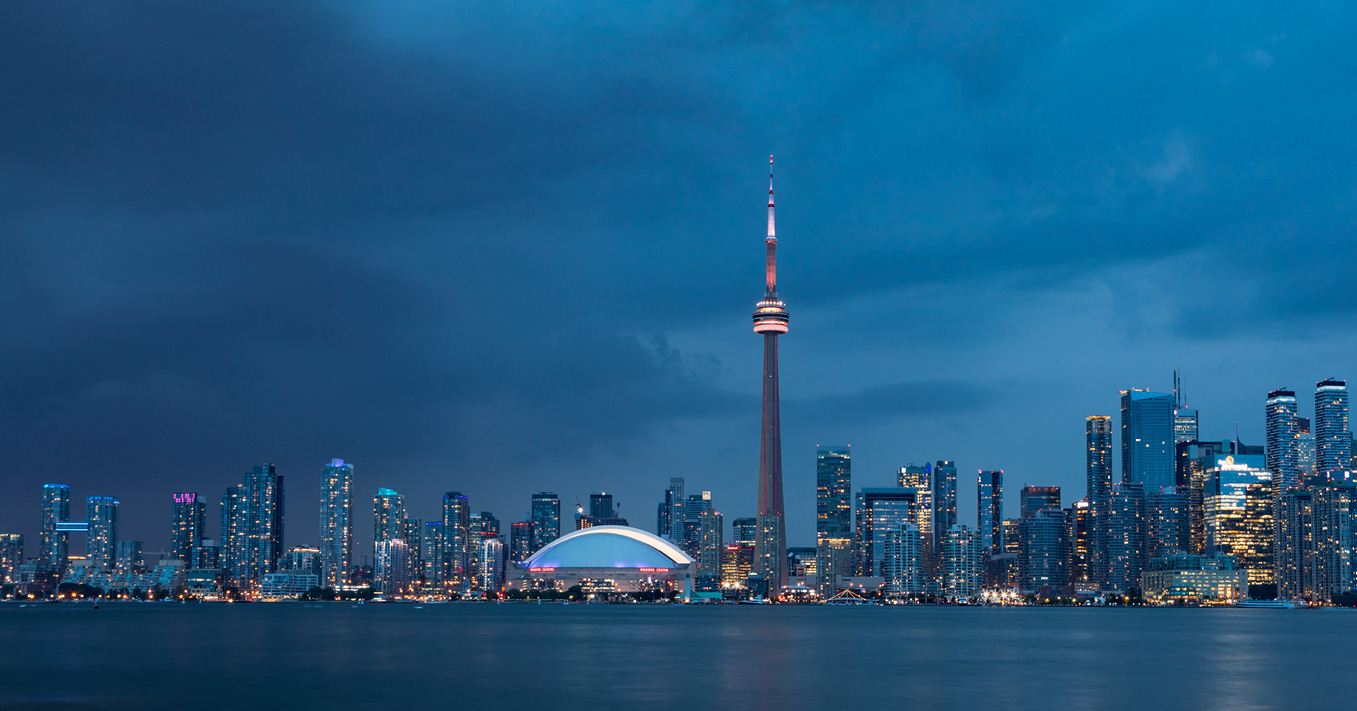 This iconic tower is a true symbol of Toronto. Building started on the CN Tower in 1973, and it was first opened to the public in 1976. Today the tower operates as a telecommunications centre for TV and radio stations in the city. At over 553 meters high, it is the tallest tower in the entire Western Hemisphere. 
The CN Tower offers two observation levels: the main observation level sits at 346 meters, and kids will love standing on the glass floor. For an incredible view of the city, check out the Skypod observation platform. At 447 meters, you'll be able to feel the tower sway in the wind. 
For the ultimate thrillseekers, try the EdgeWalk, which is a 30-minute walk around the ledge of the tower at 356 meters! Your ticket includes a video and photographs of your experience. Participants must be 13 years of age or older to do the EdgeWalk.
If you're hungry while visiting, check out the 360 Restaurant. Located at over 350 meters high, you'll enjoy views of Toronto while dining as the restaurant rotates around. On the ground level, young kids will enjoy the KidZone play area in addition to the gift shop and cafe.
Hockey Hall of Fame

Conveniently located right downtown for easy access, the Hockey Hall of Fame is a must-see attraction for sports fans. Check out various hockey trophies, including the famous Stanley Cup. You can even have a photo taken of your family with it!
Kids will love exploring the interactive exhibits. They can test their skills on the rink as a goalie or go up against a legendary player in the NHLPA Game Time. The Broadcast Zone gives visitors an opportunity to practice sports broadcasting, and everyone will enjoy the two theatres.
Be sure to see the exhibits on Black, Indigenous, and female hockey legends and test your hockey knowledge at the Slapshot Trivia kiosks. Children can visit a replica of the Montreal Canadiens dressing room, complete with equipment and gear.
Royal Ontario Museum
A trip to Toronto isn't complete without a visit to Canada's largest museum. The Royal Ontario Museum, founded over 100 years ago, features 40 different galleries and exhibitions. Children and adults alike can spend hours exploring all that there is to offer here!
Learn about natural history with a visit to the Age of Mammals, the Bat Cave, or the Gallery of Birds. Discover ancient civilizations through artefacts and displays on Egypt and Rome. There is even a gallery dedicated to Indigenous art and culture.
Young children will have a great time at the Discovery Gallery. Here kids can try on costumes from different historical periods, examine ancient fossils, and dig for dinosaur bones. There are lots of hands-on activities to keep learning interesting for your kids.
Legoland
Legoland is the ultimate adventure in all things Lego! With millions of bricks at Legoland, there's no shortage of building opportunities. While your kids can spend hours building creations, there are plenty of other attractions to explore at Legoland.
Kids will enjoy rides like Merlin's Apprentice or Kingdom Quest. They can explore a miniature version of the city of Toronto, built entirely from Lego, called Miniland. Other attractions include Pirate Adventure Land, Jungle Expedition, and a 4D cinema that rotates through four movies a day.
Very young visitors can play safely at Duplo Village with bricks meant for younger children. Your kids will even meet their favourite Lego characters at Legoland! Be sure to visit the Lego Cafe for lunch where you'll find healthy options like muffins, apples, and hummus as well as treats like hotdogs and ice cream. 
Rogers Centre
Sports fans will want to visit the Rogers Centre in downtown Toronto. This venue hosts various events and concerts, but its main claim to fame is that it's home to the Toronto Blue Jays, a major league baseball team.
The stadium seats around 50,000 people and has a fully retractable roof that allows you to enjoy a ball game regardless of the weather. Some seats offer a brilliant view of the CN Tower, and everyone can enjoy the footlong hot dogs and other snacks available.
If you're visiting on the weekend, check out Jr. Jays Sundays, featuring games and activities for children 14 and under. Kids have the opportunity to meet the Blue Jays mascots, Ace and Junior, and they can even run the bases after the game! For extra convenience, there is a restaurant and hotel located at the Rogers Centre.
Ripley's Aquariums
Located in downtown Toronto, Ripley's Aquariums first opened in 2013 and has been a massive hit with visitors. Kids have the opportunity to see hundreds of different sea creatures, including the giant Pacific octopus, sea horses, piranhas, and jellyfish!
The colourful Rainbow Reef is a must-see with over 100 species of fish. Next, check out the Dangerous Lagoon, the aquarium's largest exhibit. Hop on the moving sidewalk to look at sand tiger sharks, green sea turtles, and more!
Want to get up close and personal with the sea life? Your kids will love the opportunity to touch a stingray at the Shoreline Gallery.
Art Gallery of Ontario
Your children will enjoy exploring some of the 90,000 works of art on display at the Art Gallery of Ontario (AGO). From paintings and drawings to photography and sculpture, there is a vast range of art to view and learn about. Exhibits feature Canadian, European, Modern, Indigenous, Contemporary art, and more!
Admission to the AGO is always free for anyone 25 and under and free for everyone on Wednesday evenings. If you need something to eat or drink while visiting the gallery, stop at the espresso bar or the AGO Bistro.
Children will have blast making art and participating in other creative activities at the Dr Mariano Elia Hands-On Center. The AGO also offers various workshops and classes for children and youth. 
Black Creek Pioneer Village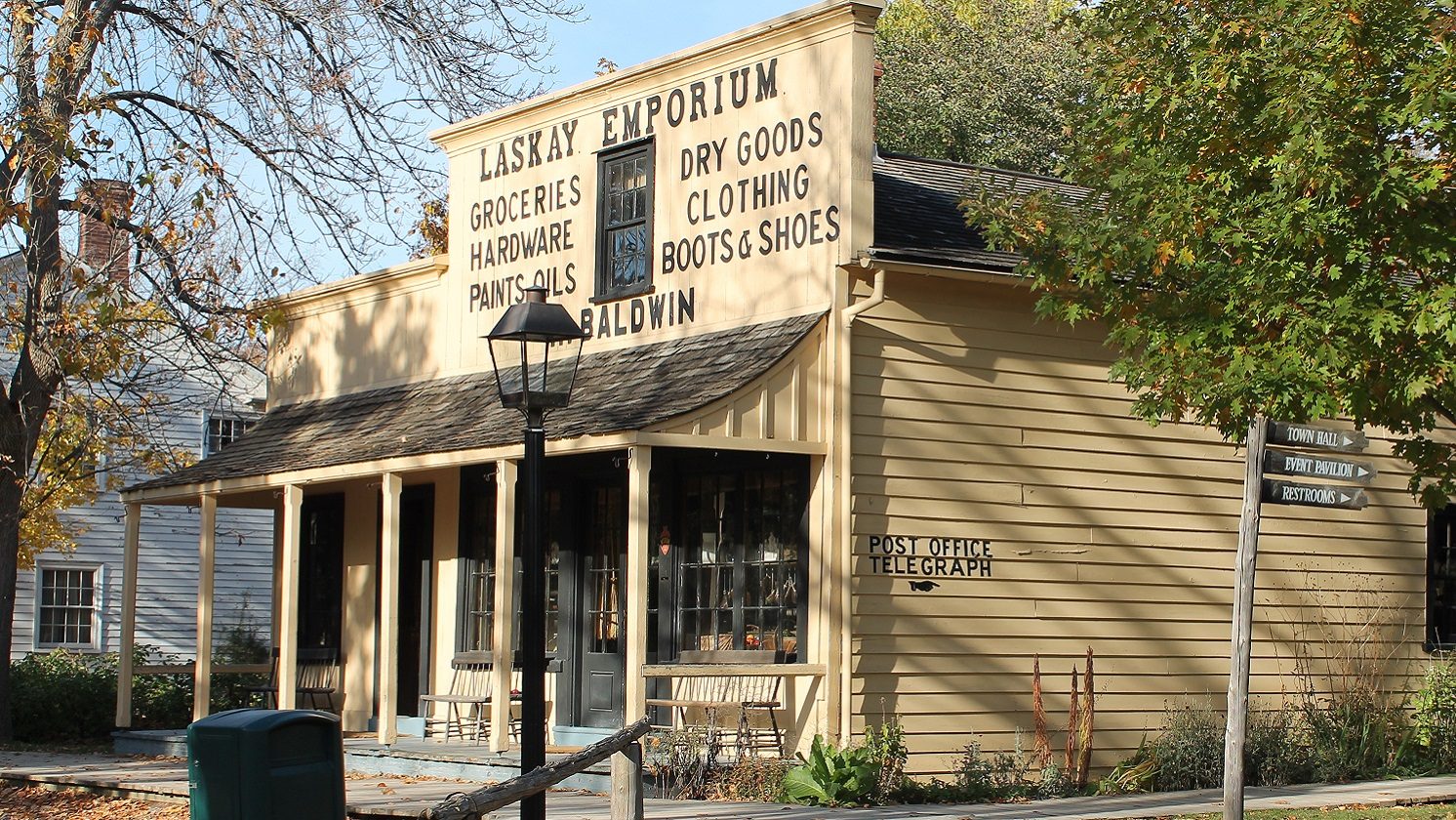 Go back in time to the mid-1800s at the Black Creek Pioneer Village, located in northwest Toronto. Based on the lives of real people who lived in the Toronto area during the 1860s, this village is a historically accurate look at what life was like over 150 years ago.
Explore the 40 historic buildings on-site, including a firehouse, school, and blacksmith shop. Costumed staff provide education about life in the 1800s and facilitate hands-on activities. View the historic artefacts, including agricultural items, tools, furniture, art, books, and toys.
Children will love the dozens of rare and heritage-breed animals in the village. Interact with various species of horses, sheep, pigs, chickens, turkeys, and geese. Enjoy wandering through the ten gardens that showcase flowers, vegetables, berries, and herbs.
Toronto Zoo
A definite highlight of any trip to the city, the Toronto Zoo spans over 700 acres that you could spend days exploring. Situated in the Rouge Valley, the zoo is divided into seven sections: Tundra Trek, Canadian Domain, Africa, Australasia, Indo-Malaya, Americas, and Eurasia Wilds.
In the African Rainforest Pavilion, visitors will see gorillas, hippopotami, crocodiles, and ring-tailed lemurs. The African Savannah features lions, zebras, giraffes, cheetahs, and penguins. At the Tundra Trek, you'll find polar bears, reindeer, and arctic wolves.
In addition to all of the amazing animals at the zoo, kids can also play at Splash Island park, ride the carousel, or try out the Gorilla Climb ropes course. Strollers and wagons are available to rent, and there are restaurants throughout the zoo. For a special treat, book a Wild Encounter for exclusive access to zoo staff and the facilities.
Casa Loma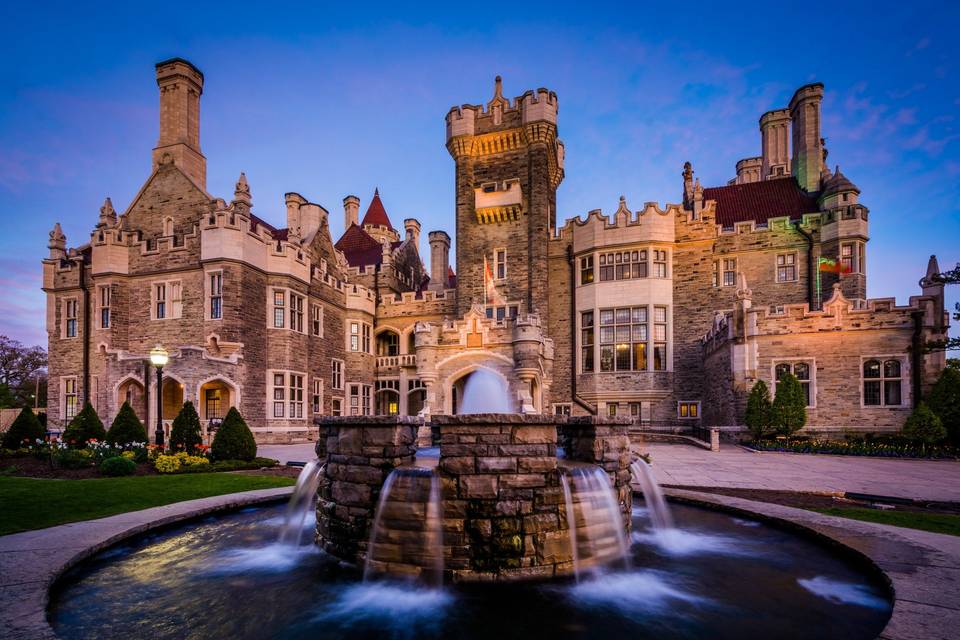 Located in midtown Toronto, Casa Loma is a heritage landmark that was originally built in 1914. Visitors will enjoy touring the castle with over 90 rooms, all beautifully decorated with antiques. The property features lovely outdoor gardens that contrast with the stunning architecture.
Kids will want to visit the collection of antique cars from the early 1900s and imagine what it's like to drive one. They will also enjoy the Hollywood Film Gallery and the Group of Seven art collection.
After touring all three levels of the castle, come down to the ground floor for a bite to eat at the Liberty Caffe. Beside it, you'll find the gift shop where you can peruse the souvenirs.
Ontario Science Centre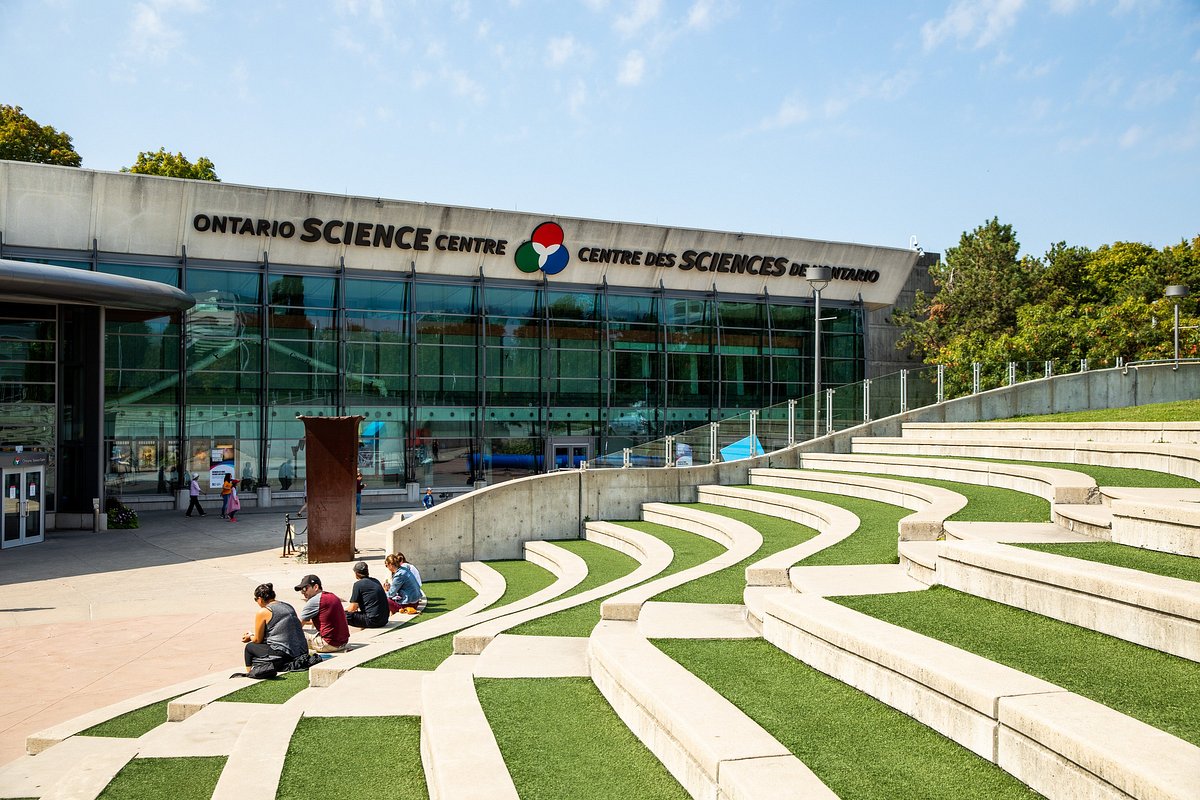 Get ready for interactive learning at the Ontario Science Centre where you can participate in hands-on activities to learn about all different areas of science. Nature lovers will love the exhibits on rainforests and bugs, while future biologists can explore the human body exhibition.
Whether your kids are interested in outer space, weather, or engineering, the Science Centre has something for everyone to enjoy. In the summer months, be sure to visit the Family Nature Escape, an outdoor exhibit.
Don't miss the enormous whale skeleton, and check out the films at the Omnimax theatre. Kids will want to play at the science arcade, and children under age eight can enjoy the KidSpark play area. Last but not least, view the stars at the Planetarium!
St. Lawrence Market
Operating since 1803, St. Lawrence Market is a lovely place to spend the day. The South Market features over 100 vendors offering fresh produce, meat and seafood, eggs, baked goods, chocolate, and wine. 
The South Market is also home to various restaurants, making this a great place to stop for lunch to have fish and chips, sandwiches, or sushi. Local artisans also sell their wares here. There is plenty of jewellery, clothing, candles, greeting cards, and more to choose from.
On the weekends, be sure to visit the North Market. This location hosts a bustling farmers' market on Saturdays, and on Sundays, you can shop at the antique market.
Toronto Island Park
In the summertime, Toronto Island Park is a must-see location for visitors with kids. Catch the ferry from the Jack Layton ferry terminal and spend the day! Kids will love Centreville Amusement Park, which features 40 rides and attractions. Younger ones will like exploring the Franklin Children's Garden.
Visit the ponies, rabbits, and other animals at the Far Enough Farm, then hit up one of the four splash pads. Make your way through the winding hedge maze or go fishing off the pier. Take a swim in one of the four beaches on the shore of Lake Ontario.
Explorers can rent bikes to travel the island as well as canoes, kayaks, and pedal boats. Several restaurants dot the island, and there are plenty of picnic areas to enjoy your lunch.
Canada's Wonderland
Children of all ages will enjoy spending the day at Canada's Wonderland, the country's largest amusement park covering over 330 acres. Operating since 1981, this park offers over 200 attractions.
The park boasts 17 roller coasters, including the Behemoth and Leviathan. Thrill-seekers will want to try the Yukon Striker, which is the longest, tallest, and fastest dive roller coaster in the world! Young kids will enjoy calmer rides like Snoopy's Space Race, Lucy's Tugboat, and the Antique Carrousel.
Make sure to spend some time at Splash Works, the 20-acre water park that features water slides, cliff jumping, and a wading pool. With 36 places to eat, you'll have your choice of cuisine for lunch at Canada's Wonderland.
Final Thoughts
With these 14 top attractions in Toronto, you can be sure that your kids will be entertained for the duration of your visit to the city. Enjoy all that Toronto has to offer by choosing your favourites from our list.
Check out these other articles about vacationing in Canada:
More about our TFVG Author
Karly is a The Family Vacation Guide guest travel contributor.