For decades, Colorado has been a top pick for vacationers, and it's simple to see why. Family vacations in Colorado are fantastic. From winter ski trips to summer breaks, Colorado is a great place for families to spend their vacations.
We'll begin with a recommendation for a fantastic California destination that's ideal for families. Rocky Mountain is a great place to take the family for a variety of outdoor activities, from hiking in the summer to snowboarding in the winter. Apart from this, there is a wide variety of exciting outdoor activities to choose from, such as ziplining and horseback riding.
Let's dig into more options with breathtaking scenery in this Colorado family travel guide. Our guide contains the best time to visit, places to go, and everything in between that you need to know before visiting with kids.
Reasons Why Colorado is the Perfect Family Vacation Destination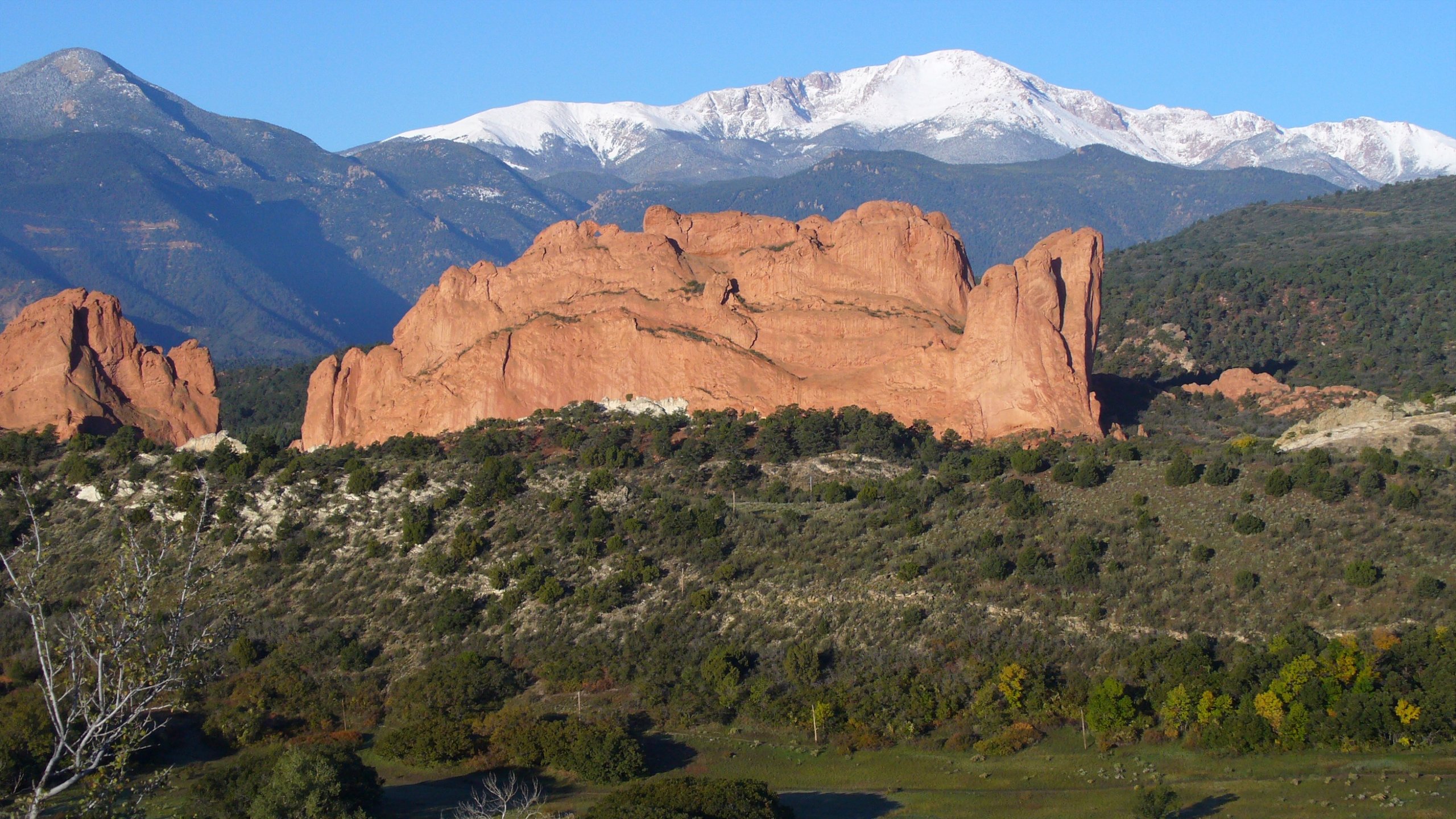 Nature
Alluding to what we've already said, the natural beauty of Colorado is unparalleled. Activities range from gazing at the Rocky Mountains' towering peaks to exploring the area's many red rock formations, from running wild in the open grasslands to swimming in the still waters of the region's many lakes to exploring some of North America's tallest dunes.
Both locals and tourists may take advantage of Colorado's varied landscape by participating in a variety of outdoor activities. Owning a good pair of hiking boots makes being outside on foot an important need. Don't let the thought of a hike instead of a walk deter you; there are routes suitable for all skill levels.
Camping, four-wheel drive, hunting, fishing, horseback riding, and other water sports are among the more popular ways to enjoy the outdoors. Come during the winter months to partake in snow sports like skiing, snowboarding, and even dog sledding!
Colorado is a terrific place to visit if you want to spend time in the great outdoors. Furthermore, the state is ideal for a vacation at any time of year because of its average of 300 days of sunlight every year.
Stunning Natural Preserves
Continuing with the subject of nature, Colorado is home to four beautiful national parks that are well worth seeing. Everyone who travels to the state should make time to view them.
Rocky Mountain National Park, which preserves the stunning Colorado Mountains, is the most visited national park in the world. The amazing ancestral cliff homes may be seen at Mesa Verde National Park. In terms of preservation and research, these cliff houses are among the best anywhere in the world.
Huge dunes may be seen in the Great Sand Dunes National Park and Preserve's spectacular dune area. Furthermore, the Black Wall in the Black Canyon of the Gunnison National Park is a popular destination for tourists and adrenaline seekers. Also, Estes Park is a great destination for kids.
Live Music Scenes
In every corner of the Centennial State, music lovers may find a lively or relaxed live music venue to satisfy their need for the concert experience. Downtown Denver and Boulder, in particular, often host performances by internationally acclaimed artists. Colorado also has several major festivals that draw a wide variety of well-known musicians each year, and the state also has an extensive schedule of quality live music.
Local music scenes in several Colorado communities are robust and diverse, making it simple to discover a venue that features the music you like. A wide variety of nightlife options, from jazz clubs to dance clubs, are available.
Drinks and Food
More than hundreds of breweries, including industry giants like Miller and Coors and smaller microbreweries like Breckenridge Brewery, Fat Tire, and Flying Dog, call the state of Colorado home.
There are more than a hundred wineries in Colorado, and the state is also seeing a rise in the number of distilleries, so a glass of wine or a cocktail prepared with Colorado spirits is never far away. Beer is another well-loved libation in the Centennial State.
Skiing
Skiing Colorado's Western Slope is home to some of the top ski resorts in the world. A fifteen-minute drive from C Lazy U will take you to Winter Park Resort, where you can ski or snowboard on three different mountains. Indulge in a memorable family adventure on your next holiday with our cross-country skiing services. After that, you can take a rest at the Glenwood Hot Springs pool. Glenwood Springs is home to the famous resort Glenwood Caverns Adventure Park near the Colorado river that you don't want to miss.
The Changing of the Seasons
It's common knowledge that certain all-inclusive resorts enjoy balmy temperatures all year round, while others are renowned for their picturesque displays of each of the four seasons.
Unpredictable weather is one of Colorado's best features. Coloradoans get to experience all four seasons, often in a single day. Spring brings wildflowers, summer brings bright weather, autumn brings colorful foliage, and winter brings a white winter wonderland. We provide year-round fun for people of all ages and weather conditions.
Easily Reachable Location
Colorado, sometimes called the "gateway to the West," is conveniently located near major roads and airports. With major airlines like United, Southwest, Frontier, and Delta all having hubs at Denver International Airport, getting anywhere in the country or the world is a breeze.
Natural Resources
Spotting any kind of wild animal in Colorado, from a little rabbit to a large moose, is an exciting experience. Deer, elk, foxes, and other non-predatory creatures are often seen amid the state's 24.5 million acres of wooded environment.
When's the Best Time to Visit Colorado with Kids?
It is beneficial to organize your trip to Colorado around the activities you choose to partake in. Snow sports enthusiasts will love the winter, while budget-conscious vacationers may take advantage of the shoulder seasons in the spring and autumn.
Summer, from June through October, is peak tourism season in Colorado, when tourists may take advantage of the state's beautiful landscape by exploring its many hiking trails, participating in water sports, and seeing its many high-altitude mountains passes. In the summer, it may become rather warm at lower altitudes, but if you want to cool down, you can always go to the mountains.
If you want to go trekking in the Rocky Mountains, kayaking, and exploring national parks like Rocky Mountain National Park, you should go between June and October. The best time to go rafting, for example, is from the middle of June through the end of August.
Summer and winter are Colorado's busiest seasons, but booking during the shoulder seasons (spring and autumn) might save you money. Hotel and transport costs may be cheaper in the spring and autumn, but that doesn't mean there isn't enough to do in Colorado then. Several ski resorts in Colorado may remain open until as late as June, while many others stay open until early or mid-spring.
Colorado also offers a wide variety of indoor pursuits. Several Colorado tourist spots indeed have differing entrance prices for off-season and peak-season visits.
What's the Weather in Colorado Across the Year?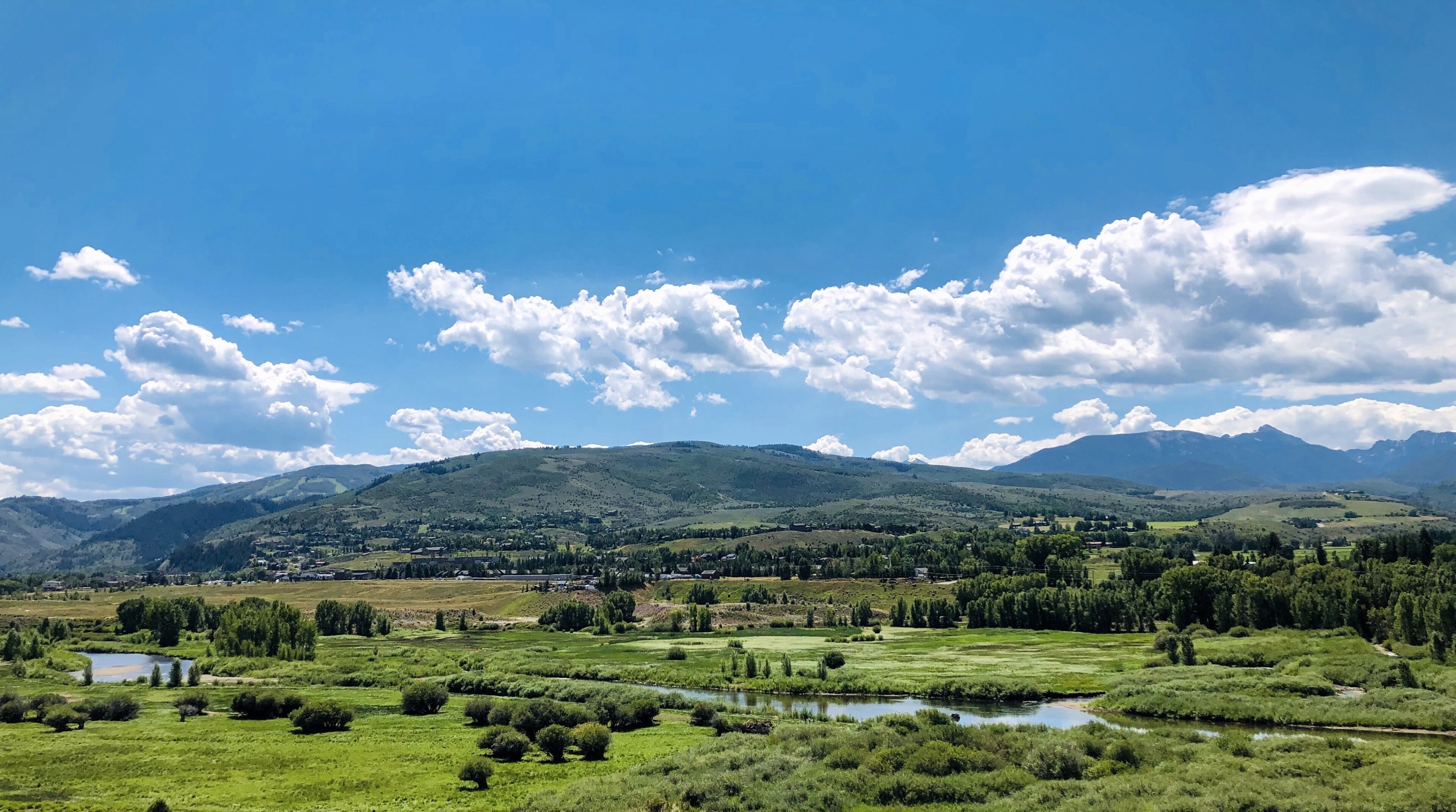 Colorado Springs has mild summers, extremely cold and snowy winters, and consistent cloud cover throughout the year. The tourism score indicates that the months of mid-June through early September are ideal for enjoying Colorado Springs' warm-weather attractions.
The chilly, dry, and revitalizing climate of Colorado is a product of the state's high elevation, midlatitude, and continental interior topography. Statewide yearly averages hover at 43.5 degrees Fahrenheit, or 13.7 degrees below the world mean. The worldwide average for rainfall is 38 inches; hence, the United States' annual average of 17 inches is far below the global norm. The temperature varies greatly from day to night and from season to season.
Low relative humidity, plentiful sunlight, little rain and snow, moderate to strong wind movement, and a significant daily and seasonal temperature range are all hallmarks of the plains' climate, which is rather consistent throughout the region. Highs of 95 degrees Fahrenheit or more are common throughout the summer. The typical range for low temperatures throughout the winter is 0 to -15 degrees Fahrenheit. On the eastern plains, there is a temperature disparity of more than 150 degrees Fahrenheit between the highest and lowest readings ever recorded.
Colorado is susceptible to a range of potentially dangerous weather patterns. These include arctic blasts, tropical downpours, typhoons, hurricanes, blizzards, flash floods, seasonal rains, droughts, wildfires, lightning, hail, and tornadoes. Despite its semiarid environment, the state is particularly vulnerable to the economic effects of flash floods and droughts. Historically, flash floods have been the worst kind of extreme weather in the state.
Temperature changes in Colorado have been observed and averaged over the past 30, 50, and 100 years, and these changes are statistically significant.
What's the Perfect Length of Time to Spend in Colorado?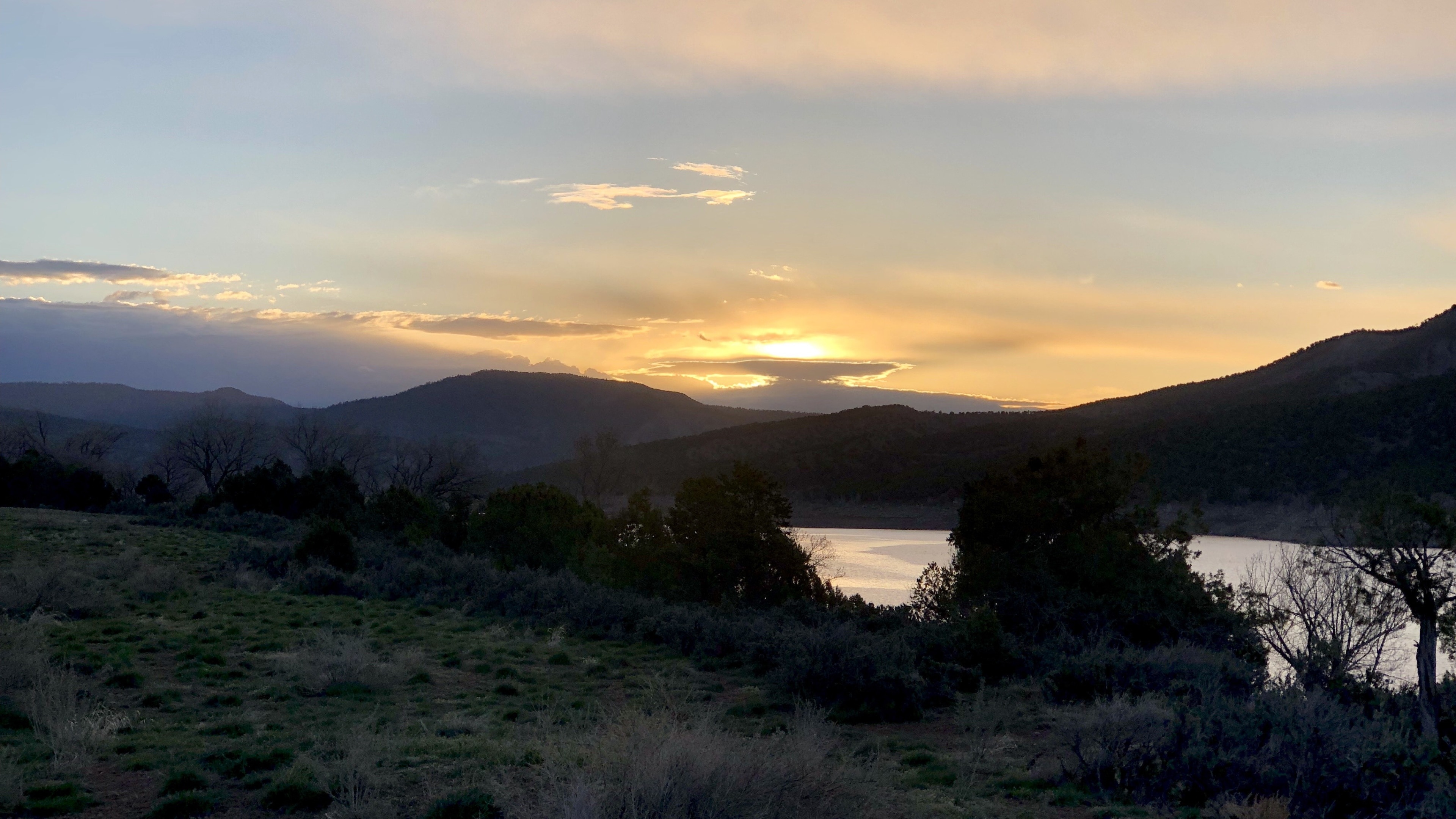 To experience all Colorado has to offer, you need to set aside at least 15 days to travel throughout the state and see its four national parks. You will be going at a rapid pace, even within 15 days.
The money you save by taking a road trip in your car will be substantial. However, you should check that your car is in good working order before hitting the open road. Check the oil, and the tires, and get a spare tire and jack changed by a professional before setting out on your trip.
If you don't want to drive yourself or hire a camper van or RV, your only option is to rent a vehicle. You might save money on gas by renting a fuel-efficient two-wheel drive car, but many of Colorado's off-road routes require a high-clearance all-wheel drive or four-wheel drive vehicle.
In all likelihood, you will be covering a great deal of distance, so get an early start and hit the road while you still have daylight. If you want to appreciate the Centennial State, you should schedule plenty of time for scenic rest breaks, photo opportunities, and general awe.
Even if you spend a lot of time meticulously planning your vacation, anything might happen at any time to throw your carefully prepared plans into a loop. Make sure you're covered in the event of mechanical failure, theft, illness, or injury by purchasing comprehensive travel insurance.
The Best Things to do with Kids in Colorado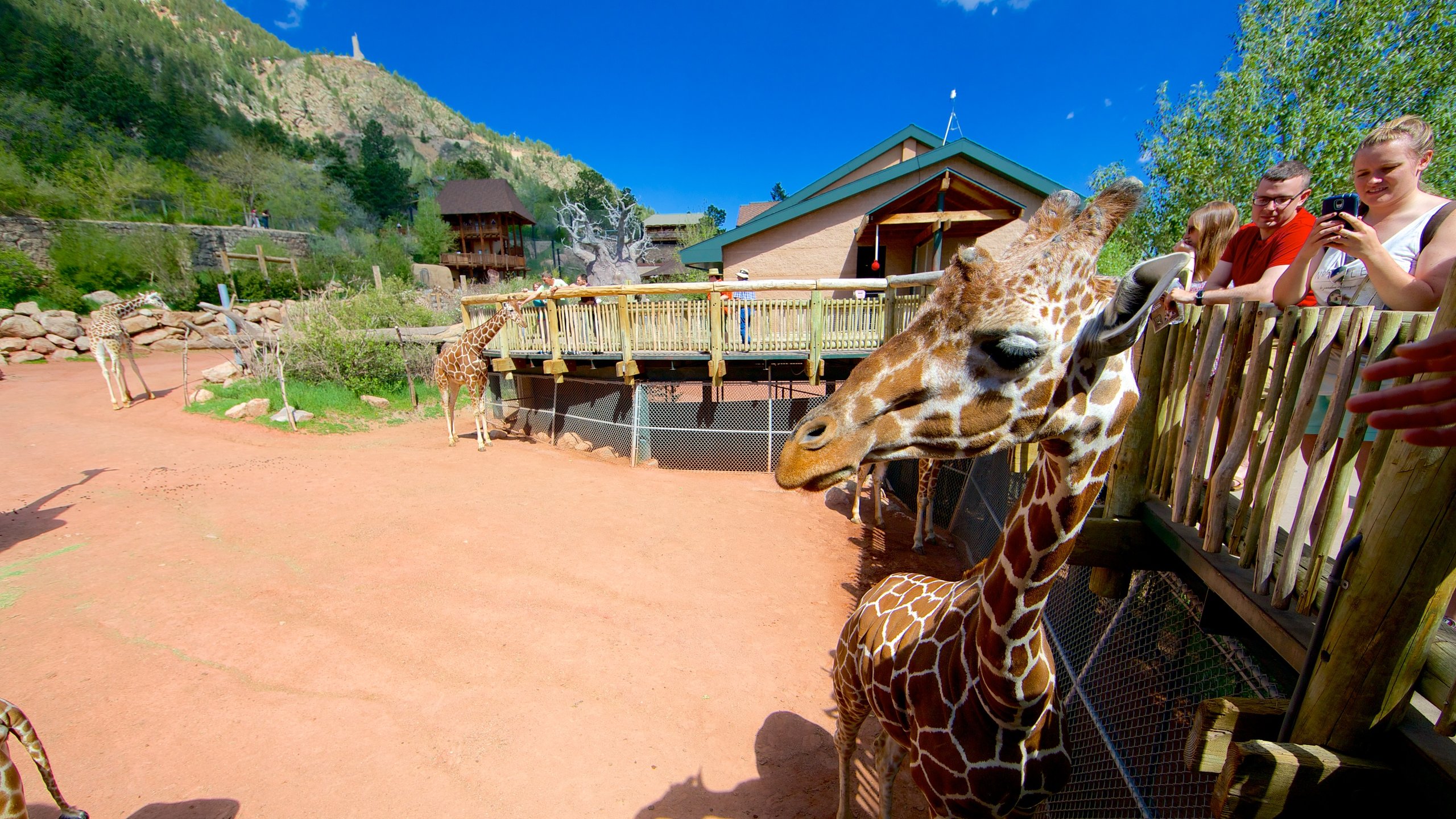 For a fun day out with the kids, plan a trip to the Cheyenne Mountain Zoo in Denver. At an elevation of 6,800 feet, it is the highest zoo in the United States. It is also close to Winds Mountain Park, where you can climb the Windwalker Challenge course.
There are also holiday-themed activities like the Electric Safari and Boo at the Zoo held at this animal sanctuary. Elitch Gardens is a must-see for any family trip to Colorado. This amusement park has something for everyone, including exciting roller coasters, a water park, and children's attractions. You can also take a thrilling jeep excursion to see the splendor of the Pikes Peak area.
Denver's Downtown Aquarium is often cited as a top destination for families in the area. This landmark is great for families because of all the fun things there are to do with kids, especially with the interactive exhibits. Alternatively, you can enjoy a warm day at the Strawberry Park hot springs.
The Best Family Hotels & Resorts in Colorado
There are many locations that are ideal for a memorable vacation, whether you're hoping for a thrilling ski trip or a soothing spa escape.
Sonnenalp is widely considered to be among Colorado's finest family resorts. This family-friendly resort is within a 5-minute stroll of the gondola and offers a peaceful escape. If you're looking for a place to go with the kids, Sonnenalp is it.
Skiing, golfing, tennis, hiking, or simply relaxing at the world-class spa—whatever your pleasure, this destination has it all. Guests may make use of the hotel's babysitting services for an extra fee, and there are also children's television channels, infant safety gates, and an interior play area available.
As one of the greatest waterpark hotels in Colorado, Gaylord Rockies Resort has exciting water slides and a relaxing lazy river. Families in need of opulent lodgings, kid-friendly amenities, and relaxing spa treatments will find all they need at this picturesque mountain resort.
The resort offers a cheap shuttle service to and from Denver International Airport and downtown Denver. The Arrabelle is perfect for families who want to unwind, go skiing, and even have a few cocktail-free nights to themselves. A childcare service is available, and dogs are welcome with prior arrangements. Additionally, the multiple apartments are great for families since they have two sets of bunk beds and one additional double bed.
The Hotel Jerome, an Auberge Resort, is an excellent option for families searching for a nearby hotel. The Little Nell Queen Gondola and the Silver Queen Gondola and lifts are within a 10-minute walk of this magnificent resort. If you're seeking 5-star service, gourmet food, and deluxe facilities, go no further than the Hotel Jerome. The hotel also provides strollers and babysitter services for guests traveling with young children.
What's the Average Cost of a Hotel in Colorado?
Costs for lodging may range widely depending on factors including location, hotel type, and several extras. From a sample of 1,757 establishments, we find that the typical cost of a hotel stay in Colorado is $375, with the median cost being just $250. Hotel stays in Colorado cost an average of $2,616 a week, excluding taxes and fees.
June through September is the peak season in Colorado, USA. For these months, the average cost of a night at a mid-range hotel is roughly $183. March through May is considered off-season. A room for one night may be had for as little as $142. Even at the most luxurious hotels, you may get some excellent discounts.
A vacation to Colorado in the United States will set you back around $232.07 per day for a single traveler or $280.14 per day for a couple. This budget covers two nights' stay in a nice 4-star hotel, one meal out at a nearby restaurant, and one night's worth of beverages and snacks ($3.60) for two people.
The Best Places to Eat with Kids in Colorado
Big Train Family Restaurant
Where can you find some of the greatest home-style meals that my family can enjoy together? To that end, we recommend that you immediately visit the Big Train Family Restaurant. The wonderful restaurant is run by a kind family that will make you and your family feel at home.
Stop by the Big Train Family Restaurant today for some excellent family-friendly breakfast or lunch selections, including chicken sliced brisket, omelets, breakfast burritos, toast, and red chili.
Rudy's Country
Rudy's is a terrific spot to take the kids because of the relaxed vibe. In addition to a stunning mountain view, it also has a terrace where guests may enjoy al fresco dining. Everything from a baby-friendly mild to a fire-breathing hot sauce may be found at Rudy's. Banana pudding is the perfect ending to any dinner since it satisfies everyone's sweet craving and reminds them of home.
The Mountain Shadows Restaurant
Get to Mountain Shadows Restaurant early for enormous cinnamon buns; they're a treat the entire family will enjoy. Stop by this Colorado Springs institution for breakfast or lunch, and the kids will be pleased with options like banana waffles with a variety of toppings.
Poor Richard's
If your children are begging for pizza, take them to Poor Richard's, where they can enjoy their meal in a kid-friendly environment complete with a toy-filled play area. You may also get a single pizza slice from Poor Richard's, while the rest of the family may choose from a variety of salads, sandwiches, and other healthy alternatives.
Edelweiss German Restaurant
The Edelweiss German Restaurant is the place to go if you want to take your kids out for a memorable lunch at a place that is also great for youngsters. This fantastic eatery welcomes diners of all ages and offers up some of the finest authentic German cuisines in the city.
Indulge in a wide variety of dishes, like filet, pasta primavera, pesto-crusted salmon filet, coconut prawns, bratwurst, and more, at Edelweiss German Restaurant right now.
The Black Bear Diner
Enjoy a hearty breakfast, lunch, or supper with stunning mountain views at The Black Bear Diner. This fantastic café serves up an extensive menu, including New York tenderloin steak, pancakes, cinnamon rolls, toast, chicken fried steak, homemade meatloaf, homestyle fried chicken, and western BBQ burgers, among many other options. The Black Bear Diner is one of the best Colorado Springs restaurants for families.
The Airplane Restaurant
The Airplane Restaurant is a must for any vacation to Colorado Springs with the family. It has a genuine aircraft carrier with seats, and even if you don't obtain a seat on the plane, your children can still explore the cockpit. Moreover, there are plenty of places to take family photographs.
The Best Day Trips from Colorado That the Whole Family Will Love
Garden of Gods Park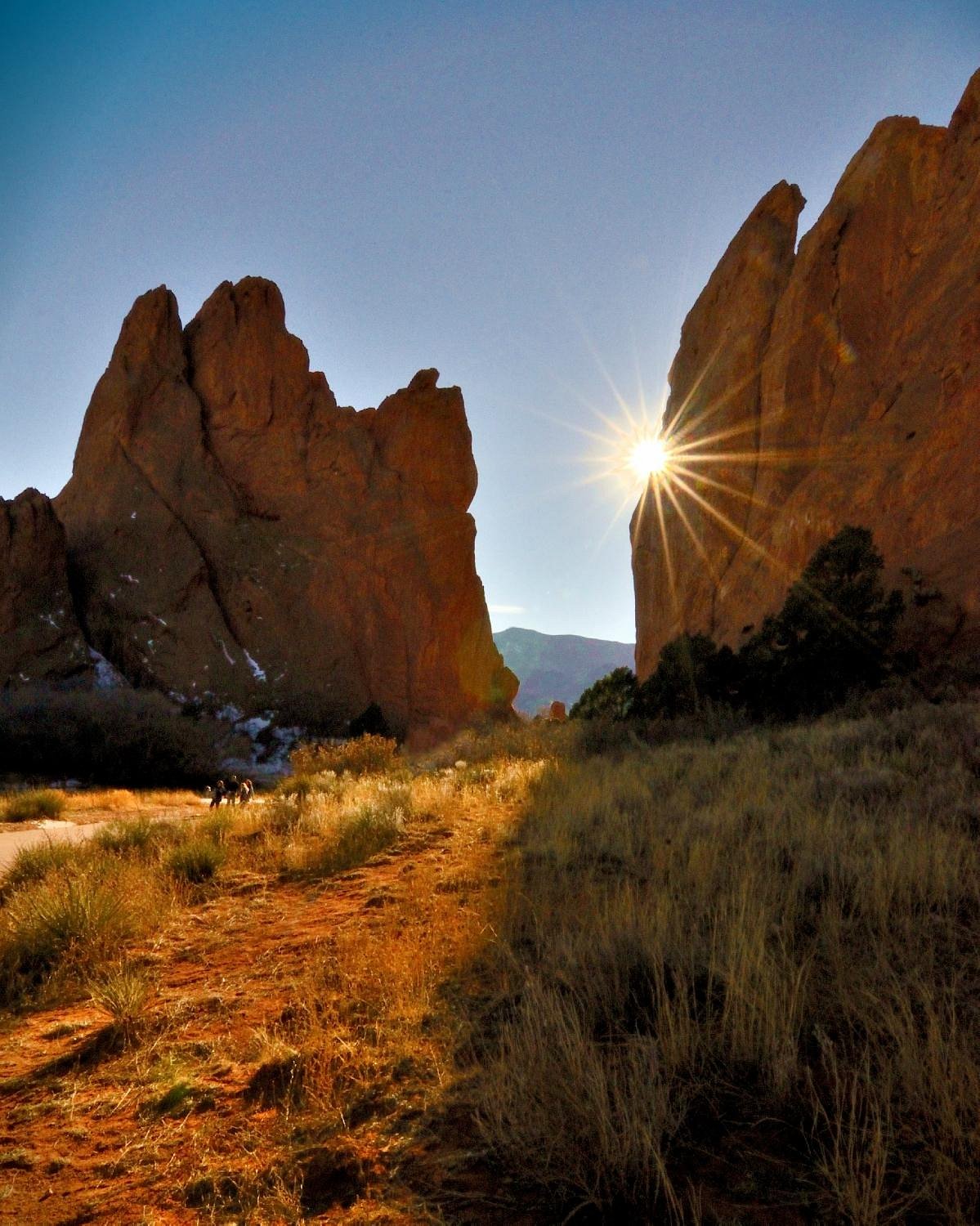 The Garden of the Gods is an extraordinary place, as its name implies. Hiking routes, jeep, and Segway excursions, bike pathways, and more provide access to the area's impressive rock formations. Also worth seeing are the museum and the Visitor and Nature Center. The park's history is explained, and a variety of interactive displays are available there.
Enjoy a bite to eat while gazing at Pikes Peak and the Garden of the Gods from the cafe outside the patio. Located not far from Colorado Springs, this national monument is a popular day excursion. Spend as much time outside as possible in the daytime hours, and be back at your house before it becomes dark.
Colorado, USA – Boulder
One of the most enjoyable day excursions from Denver is to Boulder. Even though Boulder is just a short car ride away from Denver, you'll quickly realize that you've entered a whole other world.
Boulder has a small-town atmosphere with a confusing blend of posh and hippie influences. For this reason, Boulder is an excellent getaway for city dwellers seeking tranquility and peace of mind.
Boulder is home to some of the greatest Colorado brews and a booming restaurant scene, not to mention some great hiking in Chautauqua Park and a historic pedestrian mall.
Boulder is a great destination for day trips since there is so much to see and do there. As a result, plan to have some free time so that you can see more of the area.
The Royal Gorge Bridge and Park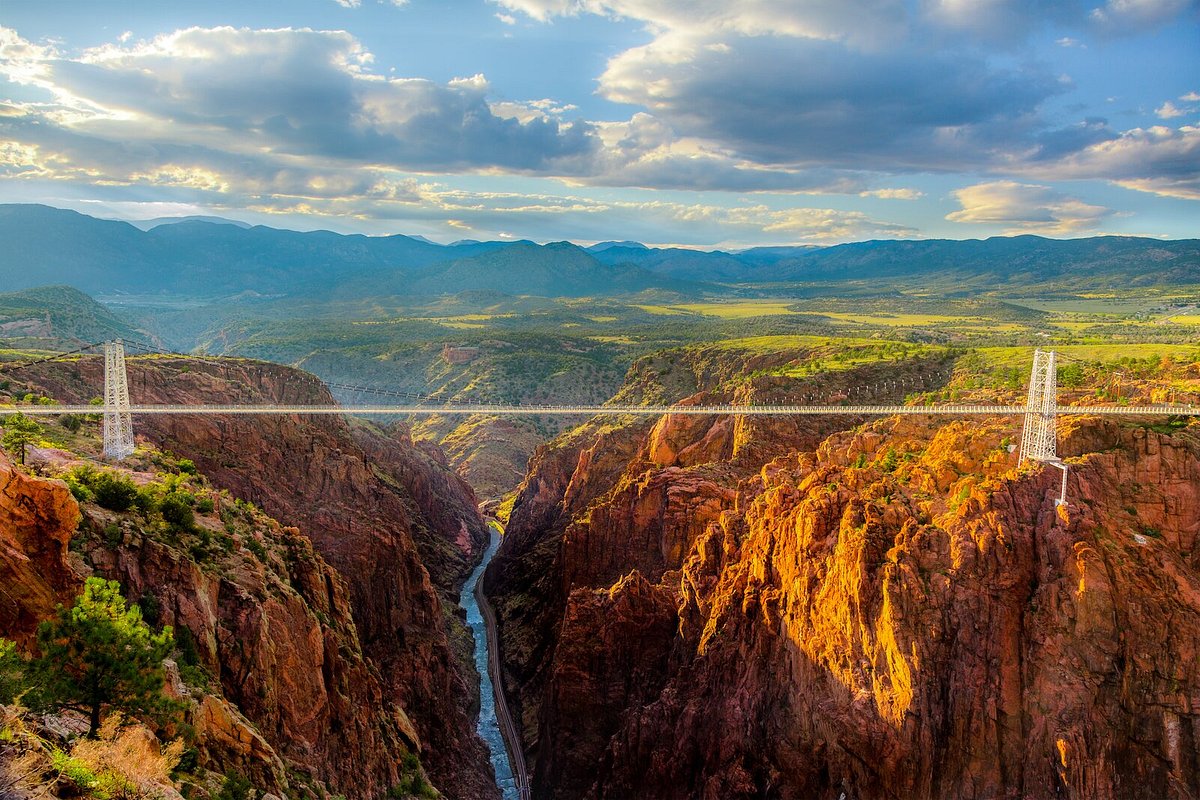 Royal Gorge is among Colorado's most beautiful locations. The park is located close to Canon City, approximately an hour's drive from Colorado Springs. The Royal Gorge Bridge, which spans the Arkansas River at an altitude of 955 feet, is the main attraction. The park also has the nation's tallest zip line. Take advantage of the many playgrounds, sky coasters, rides, and hiking paths! This is a must-do among the various day excursions you can do from Colorado Springs.
Interpretive Park at the Paint Mines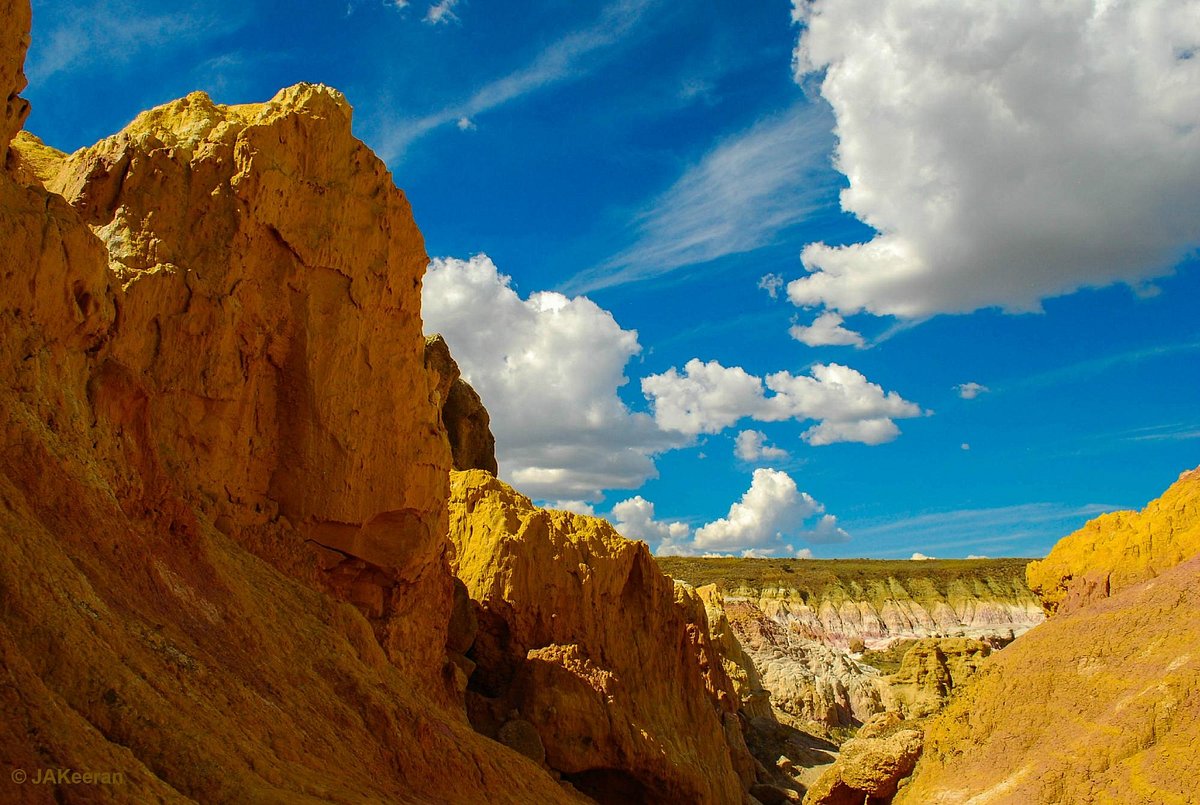 It's not hard to guess why this park is called Paint Mines Interpretive Park. Native Americans mined iron compounds from the hills of Paint Mines Interpretive Park to create a colorful clay that they then used for painting.
Paint Mines Interpretive Park features four kilometers of hiking paths with accompanying interpretive signage detailing the area's history and natural features.
The Rocky Mountain Park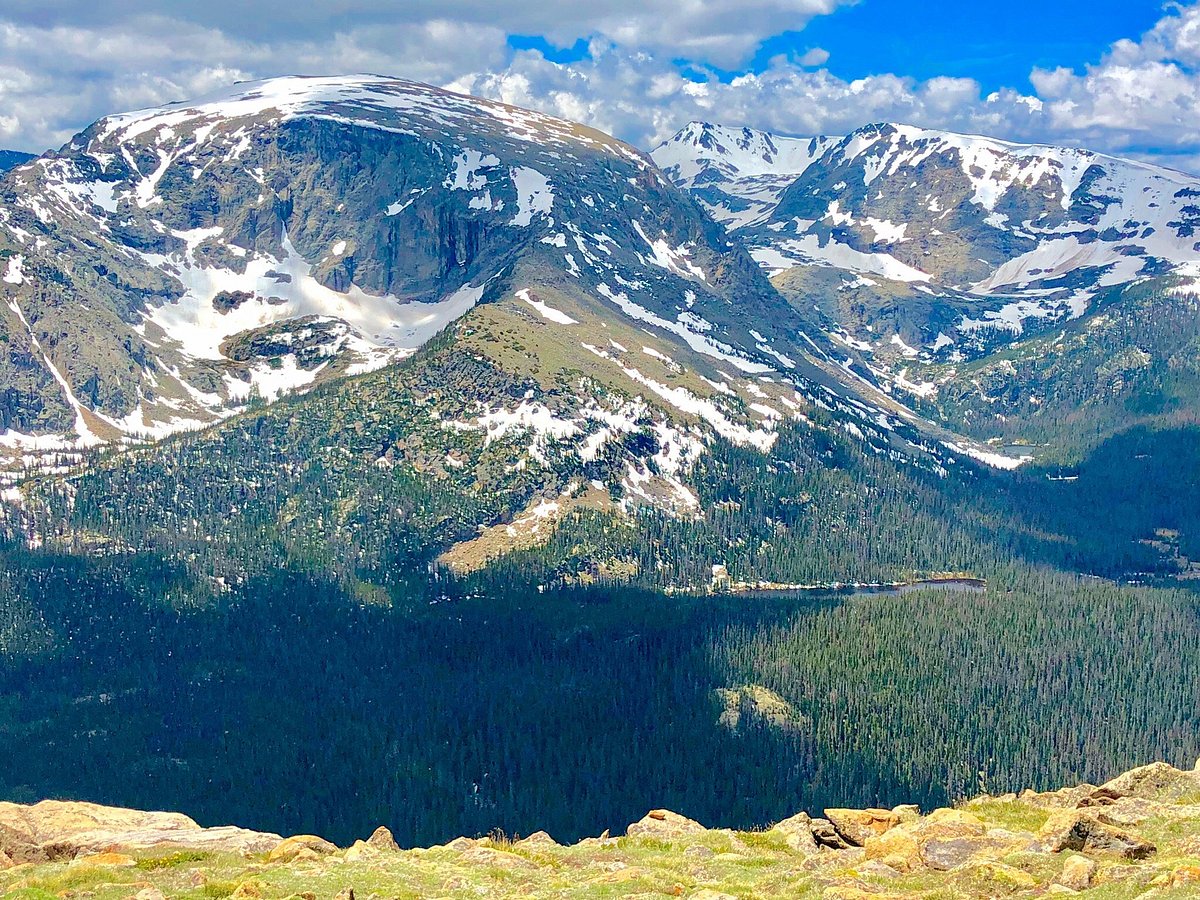 Among the many things to do in Colorado, a trip to Rocky Mountain National Park is a must. More than four million people go to the park each year to take in the stunning scenery offered by the 400 square miles of mountainous land it protects. After all, it's hard to argue with the fact that this is one of Colorado's most picturesque locations.
The park offers a wide variety of activities for visitors, including scenic driving, fishing, horseback riding, and animal watching. Insane trails may also be found in Rocky Mountain National Park.
The fact that Trail Ridge Road is the nation's highest continually paved road only adds to its allure. In light of its other name, "Highway to the Sky," this makes perfect sense. Also, RMNP is beautiful any time of the year. All four seasons include a unique lineup of events. Rocky Mountain National Park is a wonderful destination for a day trip from Denver. It has activities that the entire family can enjoy.
How to Get Around Colorado During Your Vacation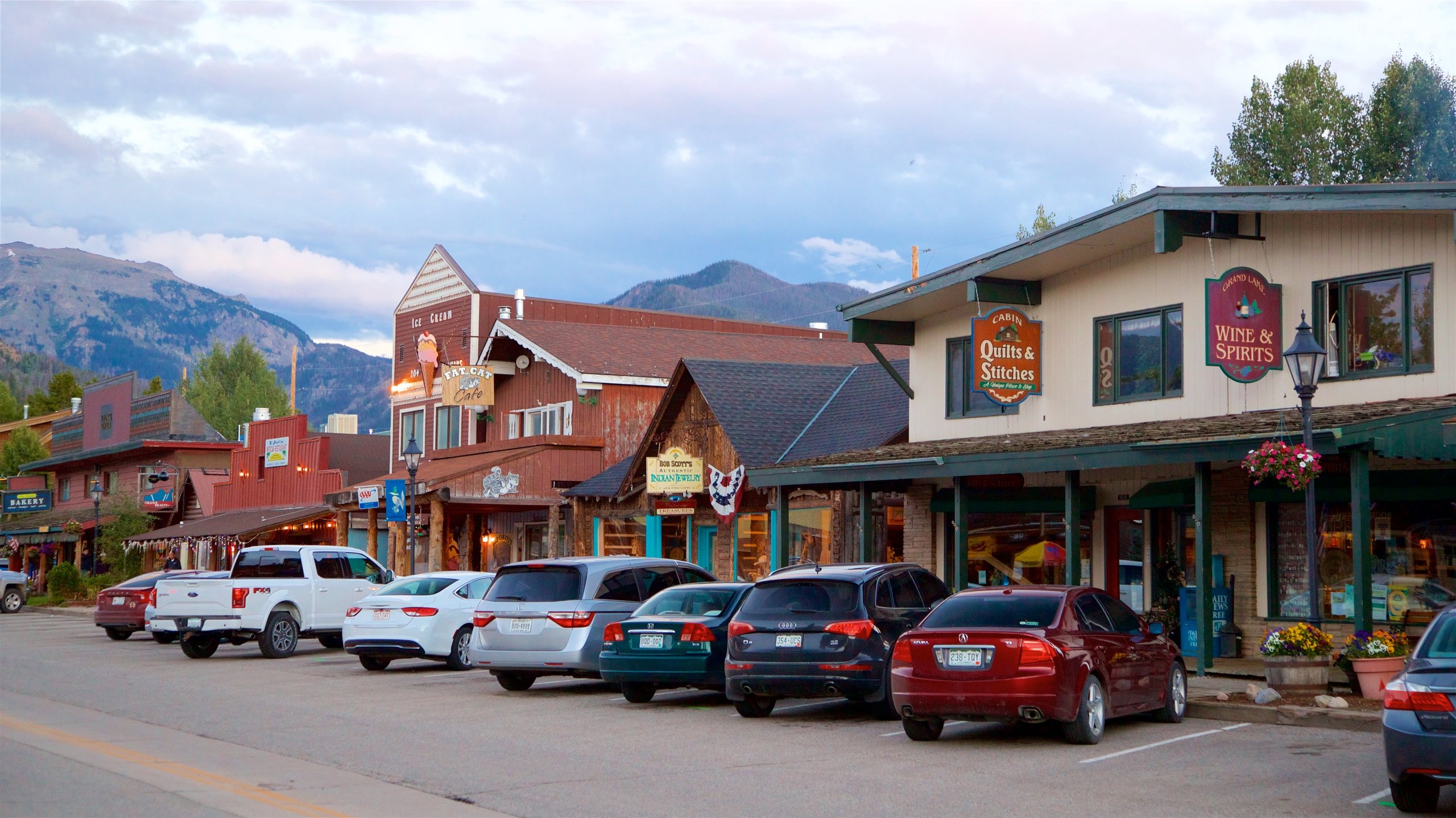 Colorado connects to major U.S. and foreign locations. The state's airports, roads, buses, and trains make travel easy.
Colorado city-to-city travel has several choices. Greyhound runs set routes and terminals in the most important cities. The company's buses are safe, pleasant, and on time. Greyhound tickets may be purchased online or by phone with a credit card and sent days in advance. You can collect it at the station with sufficient identification. Tickets bought 14 or 21 days ahead of time get discounts.
Colorado has little rail service other than the interstate. Denver's RTD light and commuter train systems serve over 50 stations in Boulder, Aurora, Lakewood, and Arvada. It connects Denver International Airport to town. The most famous railroad is the Durango & Silverton Narrow Gauge Railroad.
The Colorado rental car industry is competitive, so you may find fantastic prices if you rent for a week or longer. Bookings for a compact vehicle with unlimited mileage cost $30 to $40 per day and $150 to $200 per week. Midsize automobiles may cost more.
Remember to ask about one-way rentals, additional drivers, and age limitations. Some automobile rental firms require prepayment or cash deposits; others require a major credit card. Credit cards may be used to reserve and pay using cash or debit cards.
Most Colorado resorts and bigger cities have Uber and Lyft. Denver has many car-share programs, including Zipcar, Metro Taxi, and Yellow Cab, which provide door-to-door service.
The Best Ways to Get to Colorado for Your Vacation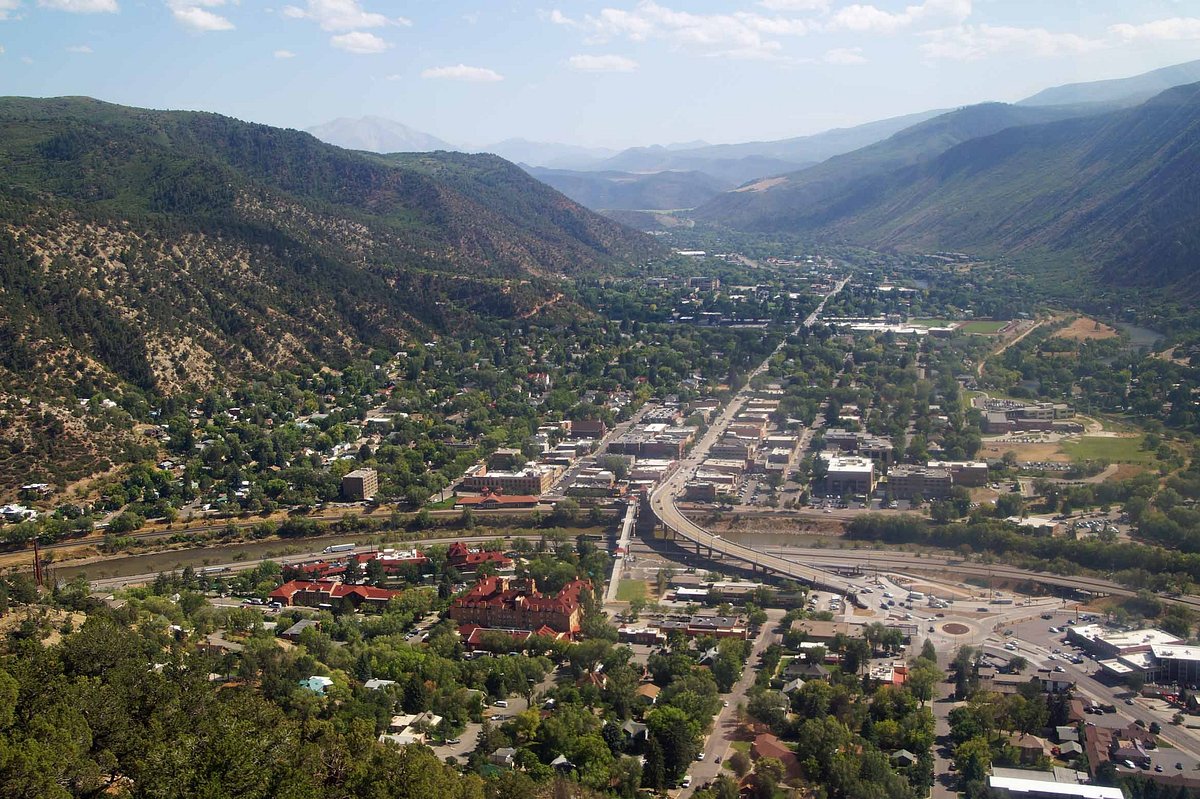 Colorado's highways and byways are wonderful for driving and biking. It's fun to take an unfamiliar back road and see where it goes on decent roads. Everywhere sells good maps and road atlases.
When you're climbing a mountain in a beat-up tiny rental vehicle, Coloradans' love of gigantic SUVs and big RVs might be daunting. Also, local radio stations enhance cultural immersion.
Top Tips for Staying Safe in Colorado When Visiting with Kids
The following are our top tips for traveling safely to Colorado with kids:
Beware of Altitude Sickness
When visiting Colorado, many individuals have mild or severe shortness of breath due to the elevation. In the first few days of your trip, it's important to hydrate well. Plan at least 24–48 hours of non-strenuous exercise before heading out to one of Colorado's ski resorts.
Always Dress in Many Thin Layers
The weather in Colorado is notoriously unpredictable, from the balmy summer days to the frigid winter snowstorms to the sunny afternoons. Pack several thin layers that you may add or take off as you need. If you want to go skiing or hiking in Colorado or perform any other outdoor activity, this is crucial information.
Safeguard Important Things When on a Hike
You might easily fool yourself into thinking you're safe when out on a mountain hike, bike ride, or paddleboard. However, parking lots at well-visited mountain parks and outdoor destinations have been the targets of theft, on some occasions.
Thunderstorms are Possible in the Afternoon
Extreme afternoon thunderstorms are possible in Colorado throughout the summer. To avoid being caught out in the open during a lightning storm, it's best to go out and about in the great outdoors first thing in the morning.
Unfortunately, Denver is not near DIA
Colorado has 13 commercial airports, but chances are you'll use Denver International Airport (DIA). It takes forty minutes to reach downtown Denver from DIA and considerably longer to reach the mountains from there. The airport train will be your best bet for getting between terminals throughout your time at the airport. If you're flying out of Colorado, give yourself plenty of time to go to the airport and your ultimate destination.
Conclusion
There you go! We hope this Colorado family travel guide serves you perfectly when planning for your trip as it contains everything you need to know before visiting with your kids. Happy holidays!
More about our TFVG Author