There are over 400 National Park sites in the country, and one of the most visited ones is Rocky Mountain National Park. This stunning park encompasses over 265,000 acres of land, showcasing protected mountains, alpine tundra, forests, and spans the continental divide.
Rocky Mountain National Park is one of several national parks open 365 days a year. Of course, if there's inclement weather, this can change. The most popular times to visit the park are spring and summer because the flowers are blooming, wildlife is about, and the weather is almost perfect.
If you're thinking about taking your kids to Colorado to see the park, there are many things you may want to know before getting there. For example, if you're staying overnight, where will you stay? Where are the park entrances? What will you do there?
It can be challenging to know where to start with so much to research. Here is everything you need to know about visiting Rocky Mountain National Park with kids.
Getting There
Most people head to Rocky Mountain National Park from Denver, Colorado. If you're flying, it's the closest and largest airport near the park. From here, you'll want to rent a car to get you to and from the park. If you're driving, then you don't need to worry about this.
Where To Stay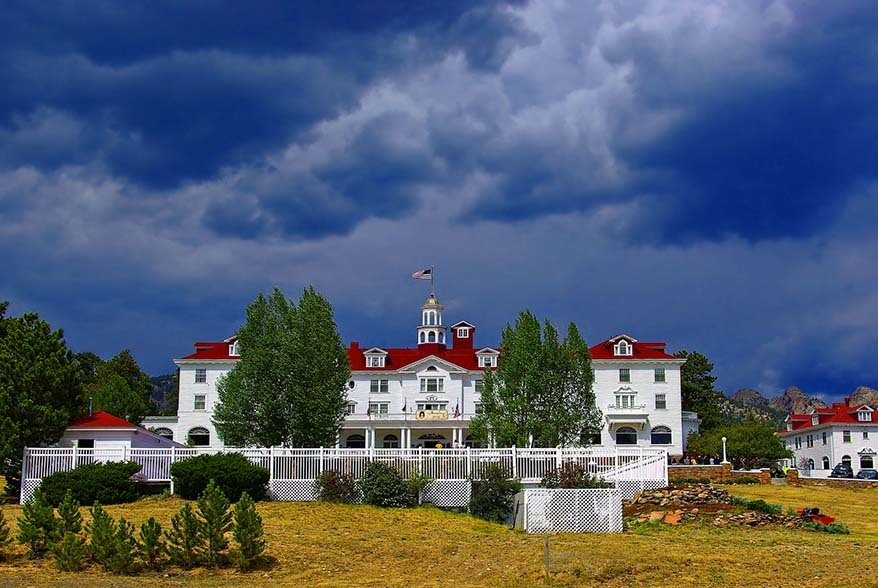 If you're making a day trip to Rocky Mountain National Park, you don't need to worry about where to stay. But, we highly recommend staying at least one night so you can take advantage of more of what the park has to offer.
The best part about this national park is that there are plenty of lodging options for you and your kids. You can stay within the park's boundaries or opt for something close by but off the park's land.
Grand Lake is a small town near the park that families love staying at. There are affordable options and more expensive lakeside rentals to choose from. Some popular choices here are the Grand Lake Lodge and the Western Riviera Lakeside Lodge.
Estes Park is another town in the heart of the Rocky Mountains with plenty of lodging options for you and your kids. The Stanley and Swiftcurrent Lodge are two great options in this town, and they're near plenty of hiking trails.
If you're looking to rough it a little bit, you can always camp inside the park. You can reserve several great campsites in advance to post up for the night. A few of the grounds offered are Glacier Basin Campground, Aspenglen Campground, and Longspeak Campground.
Being Prepared
Even though you're travelling with children and are most likely not going to be doing any strenuous or overnight hikes, that doesn't mean you don't have to prepare. Here are some helpful tips to make sure you and your kids are prepared for Rocky Mountain National Park.
Check the Weather
The weather can change unexpectedly anywhere but much more often in national parks. With varying terrains and high mountains, you may walk into a beautiful sunny day and catch yourself in a freezing downpour later.
The best thing you can do is keep an eye on the weather and check it before heading into the park or onto the trails. When you stop at the visitor centre, you can ask them, too, about what you can expect during the time of year you're visiting. 
Wear Appropriate Clothes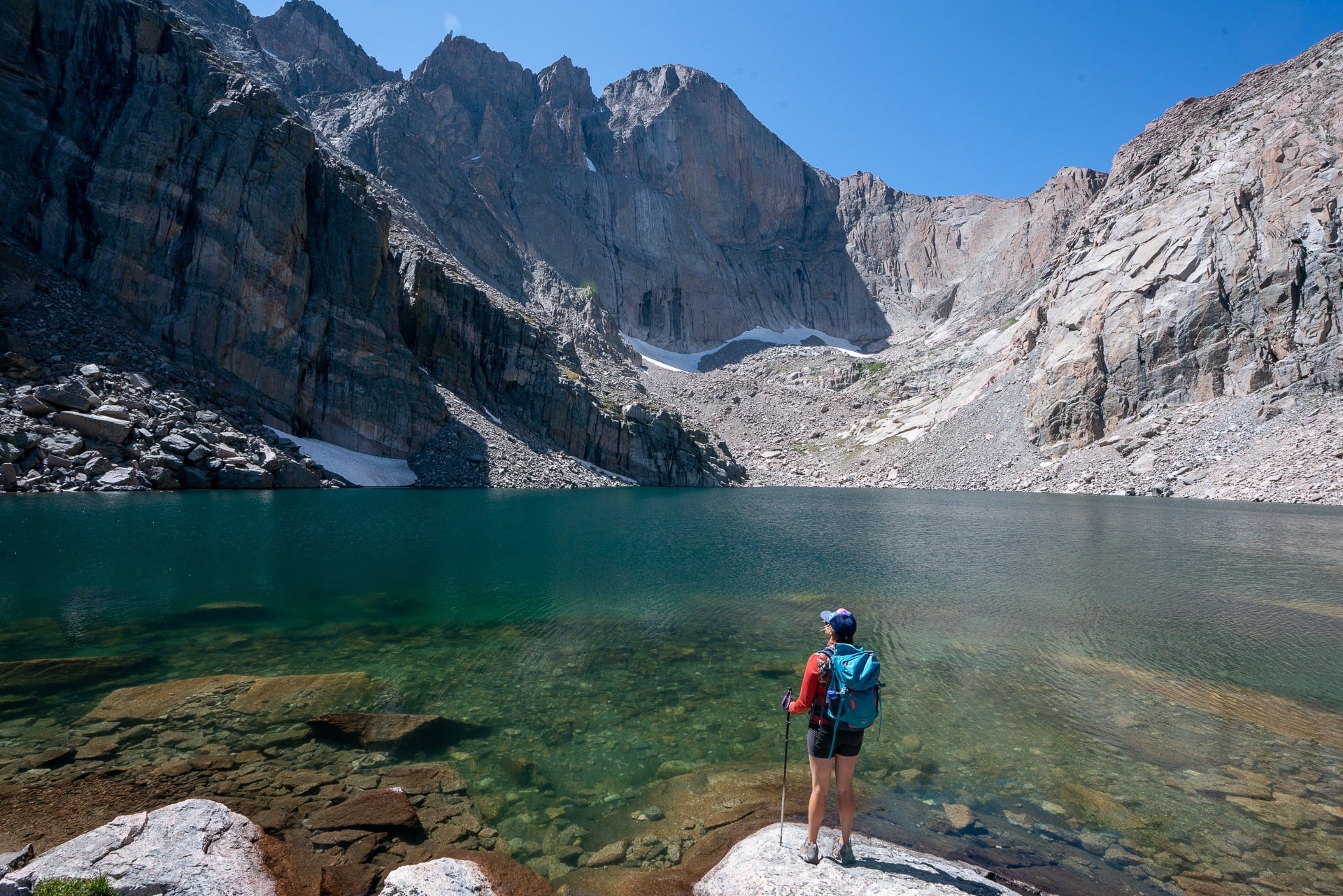 Whether you're visiting Rocky Mountain National Park in the dead of summer or in the freezing winter, you're in for an unpleasant experience if you're not dressed appropriately – potentially, a dangerous one.
As we mentioned before, checking the weather before you venture into the park is crucial to knowing what to pack. That being said, the weather changes unexpectedly in the mountains. It's best to wear layers and remove them as needed. This way, you have more than you need but not less. 
You need to wear comfortable and waterproof hiking boots no matter what time of year you're going. These will give you traction as you transverse the hiking trails and prevent your feet from getting cold if they happen to get wet.
Another thing you'll want is a rain jacket. The afternoon rain in the Rockies is no joke, and you don't want to end up soaking wet. Other lightweight clothing options are ideal during the summer and warmer for the spring and fall months.
If you're heading to the Rockies when it's colder, you'll want plenty of insulation in your clothes to ensure you stay warm and dry if it's snowing. Hats and beanies are a good choice to keep your head warm, and wool socks will help keep you warm, too.
Visit the Website For Road Closures and More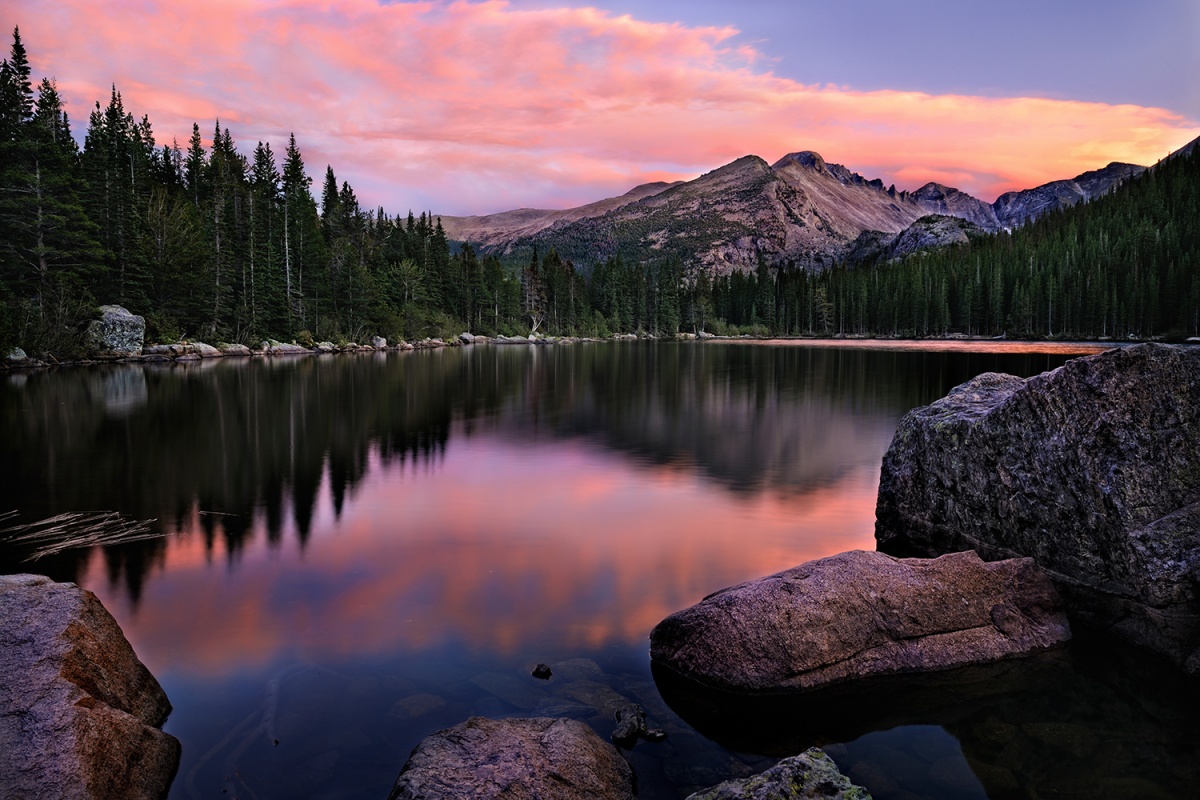 The National Park Service does a great job keeping up with the websites for all the parks. When you're heading to Rocky Mountain National Park, it's a good idea to check the website for any trail, road, and visitor centre closures.
They'll even announce any wildlife sightings you need to be cautious of and if bad weather has damaged the trails or closed down parts of the park. They also provide access to park maps that you can look at before grabbing a physical one at the visitor centres. 
Figure Out Where the Visitor Centers Are
Visitor centres are great to visit when going to any national park. They have rangers there who can provide you with maps, knowledge about the park, and assist your littles in becoming junior rangers. 
There are five visitor centres in the park, and they're at the most popular entrances on Trail Ridge Road. If you want to visit the park's north side, the Alpine Visitor Center is roughly 84 miles from Denver. It's also at the highest elevation of all the visitor centres in the park and is open from May through October.
The Beaver Meadows Visitor Center is only 69 miles from Denver, and you'll likely pass it on your way to the Alpine Visitor Center. This centre is open year-round, but their hours will reduce during the off-season. It's west of Estes Park on US Highway 36. 
The Fall River Visitor Center is 70 miles from Denver and only seven miles from Beaver Meadows Visitor Center. This is another visitor centre that's open year-round. It's west of Estes Park on US Highway 34. They have reduced hours during the off-season and are closed on Thanksgiving and Christmas. 
Last but not least, the Kawuneeche Visitor Center is the farthest from Denver. It's about 102 miles away, and you'll have to drive south and around the mountains to end up on the park's western side. It's north of Grand Lake on US Highway 34. They're open year-round, but they have limited hours in the Winter and Spring.
Bring Essentials With You
Whether you're going on a 30-minute hike or a four-hour one, wearing proper hiking boots or shoes is critical. Using adequate footwear will prevent injury and make your hike more enjoyable since they're better at protecting your feet than traditional sneakers or even sandals.
You will want to bring plenty of water! Even if it's not too warm outside, you're exercising and therefore dehydrating your body when hiking. Having plenty of water on hand will make your adventure in the Rocky Mountains easier and more pleasant.
Other items that are a good idea to have in your backpack or on your person include:
A whistle
Bear Proof food/snacks
Extra layers of clothing (you can always remove them but better to have them in case)
Sunscreen
Sunglasses
A hat
A map of the area
A compass
You phone for pictures and calls if necessary
Binoculars to see faraway wildlife
A carrier for your baby or toddler, if applicable
SPF lip balm
A hydration pack for your water
Best Things To Do in Rocky Mountain National Park With Kids
Now that you have a better idea of how to get to this majestic park, where you want to stay, and the best preparedness practices, let's look at some of the best things to do in Rocky Mountain National Park with kids.
Drive Through the Park
Sometimes all you want to do is sit back and enjoy the views. If you're not up for hiking various trails during your visit or are too tired from the day before, taking a drive is a great way to experience the beauty of Rocky Mountain National Park.
Of course, you cannot drive through every nook and cranny of the park, but there are several scenic routes you and your kids can enjoy from the comfort of your car.
First up is Old Fall River Road. This area is mostly gravel, so be prepared for a bumpy ride. You'll be driving slowly, though, so the bumps aren't too rough. The entire road is 11 miles long, and it's a one-way road. It's also entirely uphill.
You'll drive from Horseshoe Park through the park to Fall River Pass, which sits at almost 11,800 feet above sea level. It's a beautiful drive and even more beautiful once you reach Fall River Pass.
Another famous drive in the park is Trail Ridge Road. It's one of America's Byways in the state, and it spans a total of 48 miles. At the highest point of the drive, you'll be 12,180 feet above sea level. You'll even climb over 4,000 feet in less than ten minutes at one point.
The drive features stunning views of the Rockies, wildflowers, and possibly even some wildlife. The road is closed for the winter season.
Kid-Friendly Hikes
Just because you're travelling with your kids doesn't mean you have to miss out on some of the best hiking Colorado has to offer. There are dozens of trails that you and your kids can enjoy. Many are short and sweet with great views, while others will take a little longer and are better for older children. 
If you're travelling with teenagers, Mount Ida is a hike that you need to try. Many people call it the best hike in the entire park! You'll experience an elevation change of 2,500 feet as you hike the 9.6 miles. You can reach the peak through this hike at 12,889 feet above sea level, and you'll see the surrounding mountains.
Alluvial Fan is a must-do with kids of any age for a reasonably quick and easy hike. The hike is less than a mile at 0.2 miles, and when you reach the end, you'll see beautiful waterfalls and rocks that are suitable for your kids to climb and play on.
Bear Lake Loop is another easy hike that you can't miss in Rocky Mountain National Park. This loop trail is almost a mile at 0.8 miles and takes you around the stunning Bear Lake. It's one of the most family-friendly hikes in the park. Don't be surprised if it's a little crowded during your visit. Sprague Lake Loop is almost identical to Bear Lake, except it's on a different lake.
Dream Lake is another can't miss hike that's around another stunning lake. It's a little longer than the others at 2.2 miles but still easy for many children to handle. You'll see the lake wildflowers, and if you add a mile and a half, you'll reach Emerald Lake.
The National Park Service lists Holzwarth Historic Site on the Rocky Mountain National Park website as a visitor centre, but the hiking near the building is worth checking out. Also known as Never Summer Ranch, the hike is only 1.3 miles and offers scenic views as you walk around the historic ranch. You'll be near the Colorado River and Kawuneeche Valley.
One of the biggest attractions of this amazing park is the Alpine Tundra. If you want a fairly straightforward hike with your kids, the Tundra Community Trail is perfect. It's only 1.1 miles total, and you'll get some of the best views of the Alpine Tundra.
It's no secret that there are a lot of waterfalls in Rocky Mountain National Park. Here are a few of the best, kid-friendly hikes that provide you with amazing waterfall views:
Alberta Falls – 1.7 miles and 200 feet of elevation change
East Meadow – 2.8 miles and 235 feet of elevation change
Chasm Falls – 2.8 miles and 585 feet of elevation change
A historical hike that you will love in the park is Eugenia Mine. The historic trail walks you and your kids through the historic mine, where you'll gain 508 feet of elevation. The course itself is only 1.8 miles long, but it's very popular and can get crowded quickly. Getting here early is vital during the summer months to get prime parking.
Most of the lake trails we've mentioned don't gain too much elevation, but the Bierstadt Lake trail has a reasonably significant elevation change compared to the others on this list. You'll gain 675 feet in elevation, and the hike is about 2.4 miles total around the beautiful lake. You'll also get to see fall Aspens.
Go Horseback Riding
Horseback riding through Rocky Mountain National Park is a great way to experience the park with your kids. Many horseback riding tours have age restrictions and are ideal for older children. The good news is that there's a horseback riding company that allows children as young as four to ride!
National Park Gateway Stables allows parents and kids to ride horses through the park via their tour guide. Unfortunately, you cannot double ride, but if your child is over four years old, they can ride a horse, and if they're younger than that and under 50 pounds, they can ride a pony!
You can choose to go for a shorter ride, which is about two hours through Fall River and Horseshoe Park, or a six-hour ride that takes you through much more of the park. If you and your kids plan on doing this, you'll want to make sure you pack plenty of water and snacks to enjoy during your time.
Another option is to register for a dinner tour which, after you ride through the park, you'll end at Trailhead Restaurant for a great meal with your group.
Visit the Moraine Park Discovery Center and Museum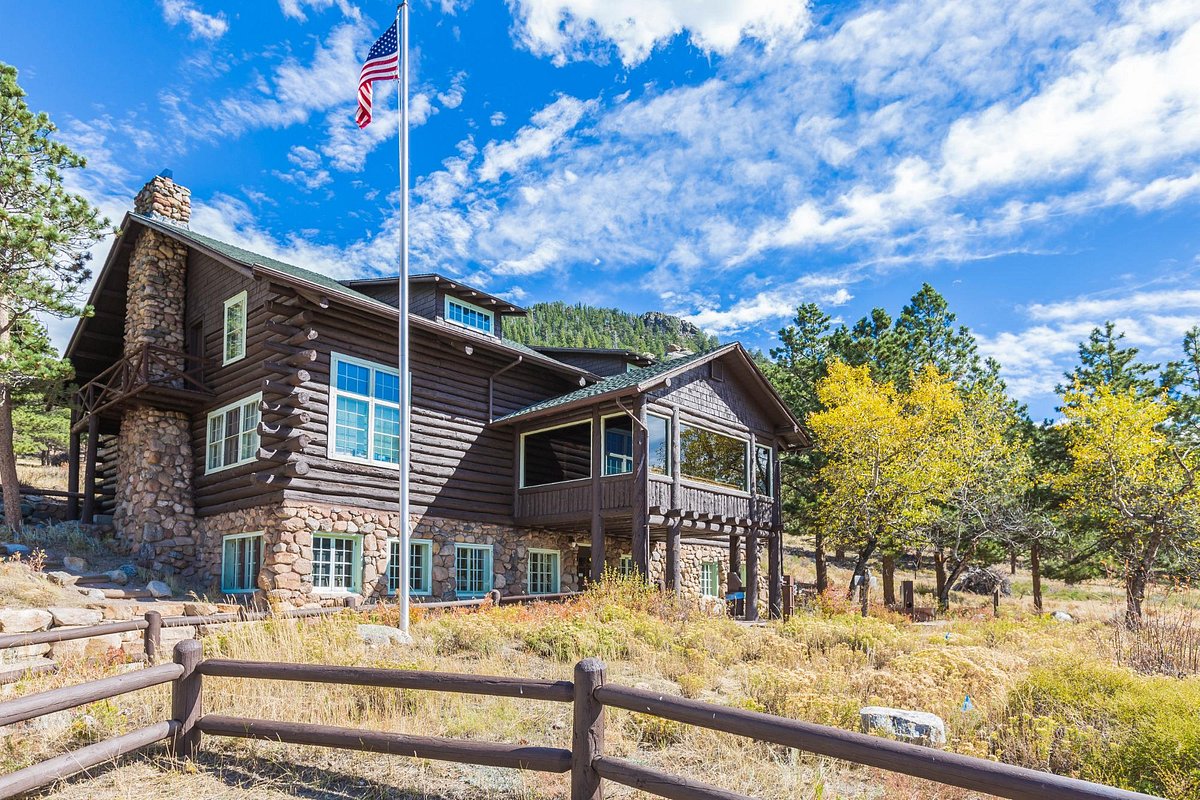 Inside the national park, boundaries is a great museum and discovery centre that you and your kids should take some time to stop at. The Moraine Park Discovery Center and Museum feature various displays about the wilderness in the park, the wildlife, and the history of the park. 
It's all indoors, so it's a great spot to take a break if you need some time out of the sun and in the air conditioning or in the heat when it's cold outside. You can learn more about the park and hit the souvenir shop, where you can get fun keychains, shirts, and other things to bring home from your fantastic trip to Rocky Mountain National Park.
If you plan on visiting this museum or visitor centre, you'll have to do so from mid-spring through late fall. It's not open in the winter, unfortunately. You'll find the Moraine Park Discovery Center and Museum in Estes Park, close to many other park attractions. 
Let Them Become Junior Rangers
The Junior Ranger Program is something that many national parks around the country do. If you have children between kindergarten and eighth grade, they can participate in Rocky's Junior Ranger Program while visiting.
To participate, you'll get your kids an activity booklet at any of the visitor centres in the park. They have age-appropriate booklets for kids five years old and younger, six to eight-year-olds, and those over nine. This way, all ages can have fun, participate, and become junior rangers based on their age level.
While you can get the Junior Ranger booklet at any of the visitor centres, if you want to visit the program's headquarters, it's on the east side of the park in Hidden Valley. 
There are various tasks throughout the book for your kids to do, and once they complete the book, you'll return it to the visitor centre and receive an official Junior Ranger badge. Most of the activities centre around park preservation, identifying different plants, and wildlife.
Look Into Guided Tours
There's something exhilarating about planning your own trip through Rocky Mountain National Park, but when you have kids, having someone who can do all the legwork for you and help you see all the most important sites is more manageable. A guided tour through the park is a great option!
Several great tour companies operate in Rocky Mountain National Park, Denver, and the other surrounding areas. Even if the tour company's central location is outside the park, they offer tours inside the park's boundaries.
Some companies offer few-hour tours, while others operate all day. Depending on how old your children are, or if you have other plans for your adventure to the Rockies, you can opt for a shorter tour so you can get on with whatever else you want to do.
If you're looking for guided tours of Rocky Mountain National Park, it's not hard to find a great tour company. To save you some time, these are some popular ones in the area:
Estes Park Guided Tours
Green Jeep Tour
Viator
Each company offers something a little bit different, but regardless of which company you go with, you'll walk away with a unique experience that you and your kids will cherish forever.
Final Thoughts
Rocky Mountain National Park is one of the most beautiful places in the United States. Even when travelling with your little ones, the vast wilderness has plenty of things to do and see. 
Understanding how to get there, knowing some of the things to be aware of, and planning out what you will do is critical to having the best experience there. Once you've narrowed down what you'll do and where you'll stay, get ready to hit the road and enjoy some of Colorado's best natural beauty.
Check out these other articles about vacationing in Colorado:
More about our TFVG Author
Karly is a The Family Vacation Guide guest travel contributor.