Tucked within the fringes of the Tampa Bay Metro Area, the sunny and upscale Wesley Chapel is the perfect place for family fun.
This bustling suburb in Pasco County is jam-packed with exciting activities that are sure to delight kids and adults alike. There's something for every member of the family to enjoy on this list!
This article shares our top 20 picks for the best things to do in Wesley Chapel for families. Get ready to make unforgettable memories with your loved ones in this beautiful part of Florida!
Fun Things To Do In Wesley Chapel, FL
1. Visit Florida Exotic Bird Sanctuary
The Florida Exotic Bird Sanctuary in Wesley Chapel is a must-see destination for bird-loving families. It is a chance to get up close and personal with various exotic birds and an educational experience that the whole family can enjoy.
The sanctuary is home to over 500 species, from majestic macaws and cockatoos to bright and friendly parrots. You'll be in awe as you watch these exotic birds fly about in the outdoor open-flight aviaries.
You can learn about the habits and habitats of these fantastic creatures through interactive exhibits. The sanctuary offers special events perfect for kiddos. There are bird-themed story times and bird-handling workshops.
With its engaging and informative exhibits, the Florida Exotic Bird Sanctuary is a fun and memorable outing for the whole family.
2. Shop at Wiregrass
A short drive from Tampa's major attractions, The Shops at Wiregrass is an open-air shopping center. Wiregrass offers a wide range of shops, restaurants, and entertainment facilities ready to satisfy all your needs.
Kids will love visiting the play area, where they can burn off some energy while parents relax and take a break. Or, take a stroll through the outdoor courtyard and enjoy the beautiful Florida weather.
Wiregrass also hosts various signature events. Some popular ones are the Spring & Fall Fair, the famous Symphony in Lights Holiday Extravaganza, and the Artisan Street Market.
With so many activities and events to choose from, Wiregrass is the perfect place for a family outing at any time of year.
3. Unlock Your Inner Artiste at B Creative Painting Studio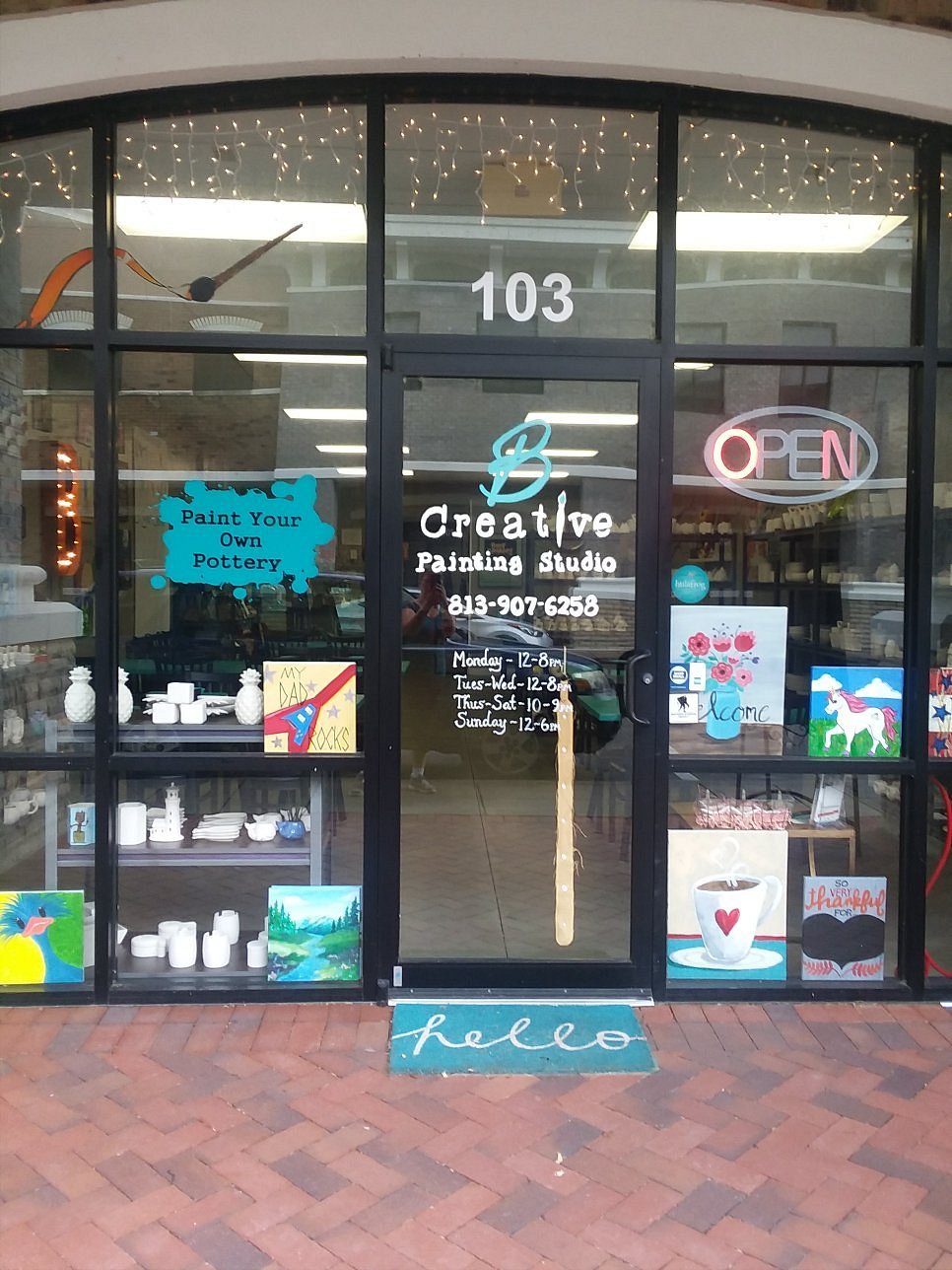 If your family loves all things creative, B Creative Painting Studio is a place in Wesley Chapel you'll love to visit.
No matter your skill level, B Creative offers a variety of classes to suit kids and adults alike. Kiddies will love the kids' classes, where they can learn the basics of painting and creating their own masterpieces.
The studio also offers special events for adults to enjoy, such as paint-and-sip nights. With its welcoming atmosphere, B Creative Painting Studio is a great place for families to express their creativity!
4. Spend a Day at The Grove 16
It doesn't get more fun and exciting for families than at the Grove Theater, Bistro & Entertainment!
With 16 state-of-the-art theaters, the Grove 16 has all the latest blockbuster movies and special events. You can find everything from sensory-friendly showings to family film festivals here. With comfortable stadium seating and cafeteria-style food options, a movie theater experience here is unlike anything else!
The bistro serves various tasty dishes and drinks, perfect for a quick bite before or after the show. The Grove 16 also boasts an arcade, premier comedy club, full-service restaurant and bar, and even a cycling studio!
The fun never ends at The Grove 16 at Wesley Chapel!
5. See Wesley Chapel from the Sky with a Hot Air Balloon Ride
Imagine floating above the beautiful Florida landscape, taking in breathtaking views of the countryside and wildlife. If this sounds like your perfect family experience, check out American Balloons and make a reservation for a hot-air balloon ride!
Traveling sky-high in a hot air balloon offers a unique and memorable experience for the whole family. Flights typically last around an hour. During this time, you'll have the opportunity to take in stunning sights and snap some incredible photos.
Many hot air balloon companies also offer special packages, such as breakfast or champagne toast flights. With experienced pilots at the helm, you can trust that your ride will be safe and enjoyable.
What better way to see the magic of Wesley Chapel while spending quality time with your family than with this activity?
6. Get Wet and Wild at Epperson Lagoon
Epperson Lagoon is Wesley Chapel's crowning glory, a 7.5-acre "man-made sparkling lagoon" that's the first of its kind in the US.
Located within the Crystal Lagoon community, the lagoon boasts crystal-clear waters and soft white sand. All of this combined creates the perfect escape under the Florida sun.
There's no shortage of fun things to do at Epperson Lagoon in Wesley Chapel. Families can enjoy a variety of water sports, including paddleboarding and kayaking. This water park also has plenty of inflatable slides and tubes for the kids! Adults will appreciate the luxury cabanas and the swim-up bar.
Epperson Lagoon is a no-brainer for families looking for something fun and thrilling to do in Wesley Chapel!
7. Test Your Problem-Solving Skills with an Escape Room
Wesley Chapel is home to multiple highly-rated escape rooms. Some of the most popular include Mouse Trap Escape, Lost in Lutz Escape, and A-MAZE-ing Escape Adventures. You can choose from a variety of themes, from mind-bending mystery and adventure to horror.
Working together as a team, families will face interactive experiences and solve puzzles to earn their escape from a themed room.
No matter your skill levels or preferences, families have endless gaming options to choose from. So, head to one of the many escape rooms in Wesley Chapel and see who the smarty pants in the family are!
8. Trek the Trails of Lettuce Lake Park
A short distance south of Wesley Chapel, the beautiful Lettuce Lake Park is a popular destination for tourists and locals alike. With over 240 acres of natural areas, camping sites, and recreational facilities, Lettuce Lake Park is the perfect place to spend a day in nature.
Visitors can enjoy activities such as hiking, biking, and picnicking in the park's natural surroundings. The park features a boardwalk and observation tower. From here, you can see the cypress domes, hardwood forests, and freshwater wetlands that dot the landscape.
Besides these opportunities, Lettuce Lake Park offers guided nature walks and educational programs.
As a more developed natural attraction for visitors, it's perfect for those looking to enjoy nature while still having access to modern amenities.
9. Grab a Local Drink at Florida Avenue Brewing Co.
A great way to get to know the town of Wesley Chapel is to sample the local drinks at one of its best breweries. Florida Avenue Brewing Co. is a family-friendly destination that offers a variety of craft beers and tasty eats – perfect after a morning of activities.
This brewery boasts a spacious and welcoming taproom with 16 draft lines. A full-service restaurant serves a variety of drink and food options to indulge in.
Families can kick back and relax in the outdoor garden, tour the brewery's manufacturing facility, or explore the walk-in beer cave. This brewery also hosts regular live music and trivia nights, perfect for the whole family!
10. Hit the Green at Lexington Oaks Golf Club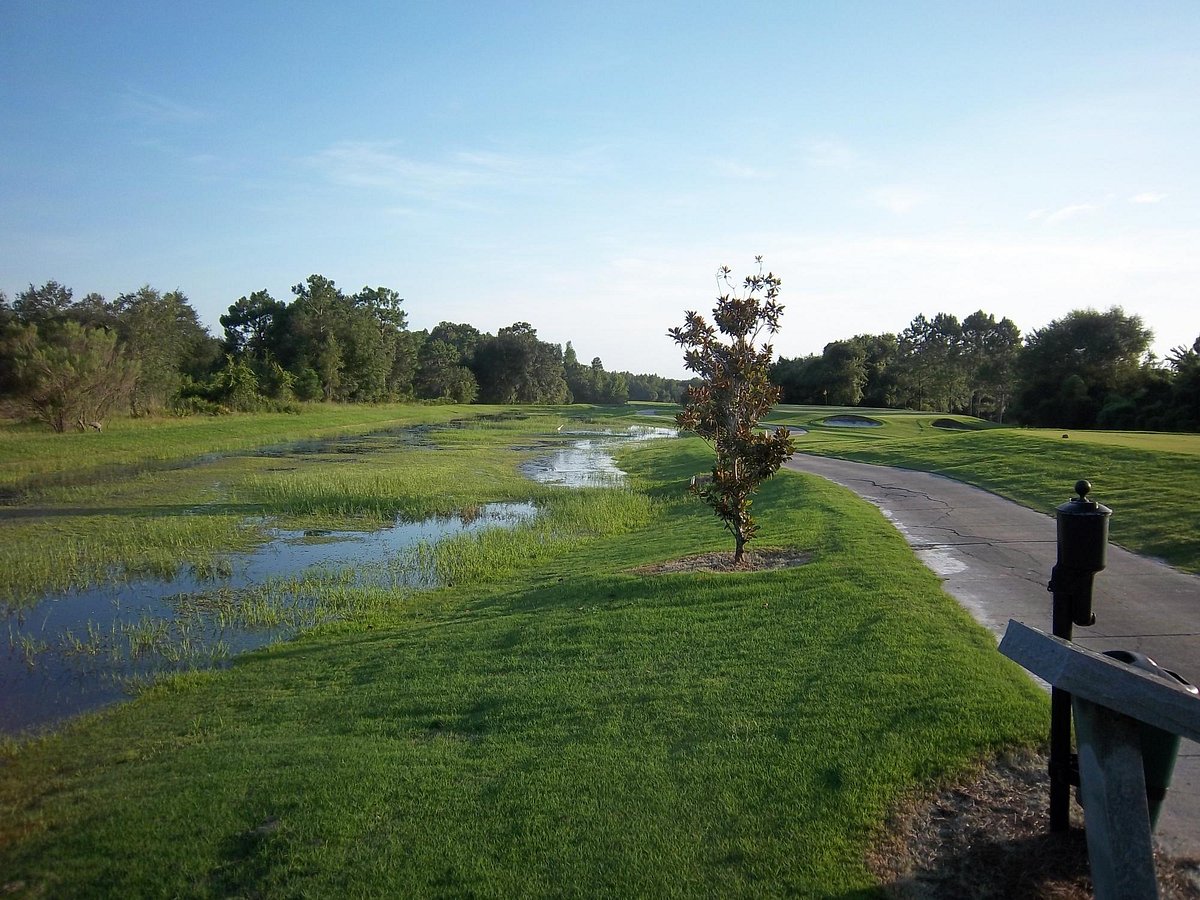 Whether you're a pro or a beginner, you're sure to have a great time at Lexington Oaks Golf Club! A popular attraction amongst the locals, visitors are guaranteed oh-so-much fun here.
This 18-hole championship layout provides plenty of challenge and thrills thanks to several exciting features. The club also offers a variety of instructional programs and clinics. This is perfect for families looking to improve their game or introduce their kids to the sport!
Aside from its stunning course, the club also features a full-service restaurant, Omari's Bar and Grill. You'll also find a pro shop providing everything you need for a day on the course.
11. Indulge in a Spa Treatment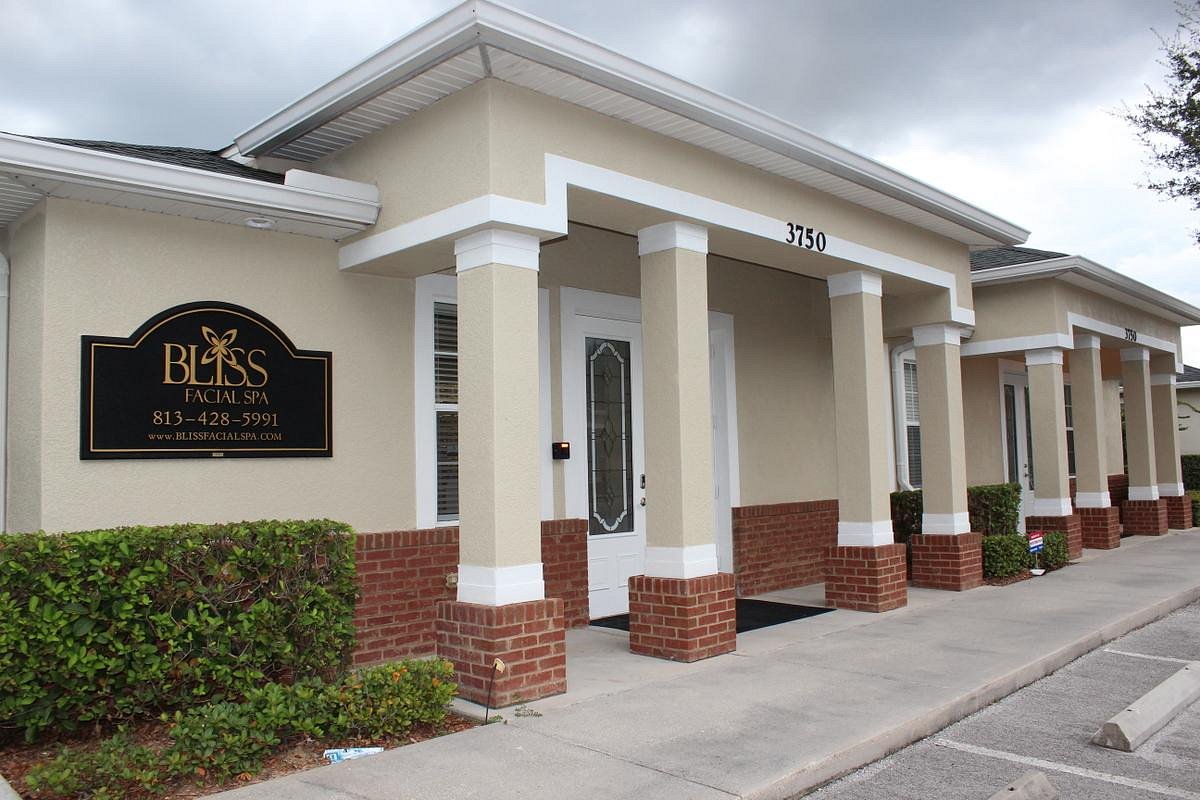 Family holidays can get tiring, so what better way to recuperate than with a luxurious spa treatment while on your getaway? Wesley Chapel is home to many award-winning spas. Some include Bliss Facial Spa, Spa at Saddlebrook Resort, and Caribbean Mystique Massage & Wellness Spa.
Many spas offer a variety of treatments, including facials and massages. Perfect for parents looking to pamper themselves! Some spas also offer special packages and services for the kids, such as mini-manicures and spa parties.
With various locations and services to choose from, you're sure to find a spa that meets your specific needs and preferences!
12. Experience the KRATE Container Park at The Grove
An open-air entertainment destination, the KRATE Container Park at the Grove is a unique and exciting experience. This is definitely a must-see when in Wesley Chapel!
Located in a vibrant and welcoming outdoor setting, the KRATE Container Park features a variety of stores and restaurants. All of which are housed in shipping containers.
This unique park promotes locally-owned businesses and vendors. You'll find some exceptional local artisanal goods and tasty treats. There's also a playground, live music, and a dog park – making it an excellent place for families to relax and spend time together.
You won't find anything like this elsewhere, so head to the Grove at Wesley Chapel and experience the KRATE Container Park!
13. Hit the Target at Highland Axe Throwing
The sport of axe throwing has recently gained popularity, and Highland Axe Throwing at The Grove is the perfect place to try it!
This 2,500-square-foot facility features 12 throwing lanes, with each group designated to one. It also has a bar, lounge space, and a stunning balcony that overlooks the Village at The Grove. The facility offers a variety of packages and options for families looking to celebrate birthdays, team-building events, or simply have a fun and memorable outing!
Your group will get a dedicated target lane, a countertop area, and an axe coach. All you need to do is book a date and time and have fun throwing axes!
14. Grab a Bite to Eat at Grillsmith
No time spent in this charming suburb is complete without trying some of the favorite local restaurants. Many dining places in this lovely city should not be missed when you visit, but a must is Grillsmith, considered a Wesley Chapel institution.
The restaurant is a chef-inspired concept that offers delicious meals based on world cuisines. The menu boasts classic American dishes with twists and improvements. You also have fusion salads, mouth-watering deserts, a vast selection of fine wines, and of course, steaks grilled to perfection.
Nothing brings a family together quite like a delicious meal! So be sure to stop by Grillsmith during your time in Wesley Chapel.
15. Ace a Hole-in-One at Mini Golf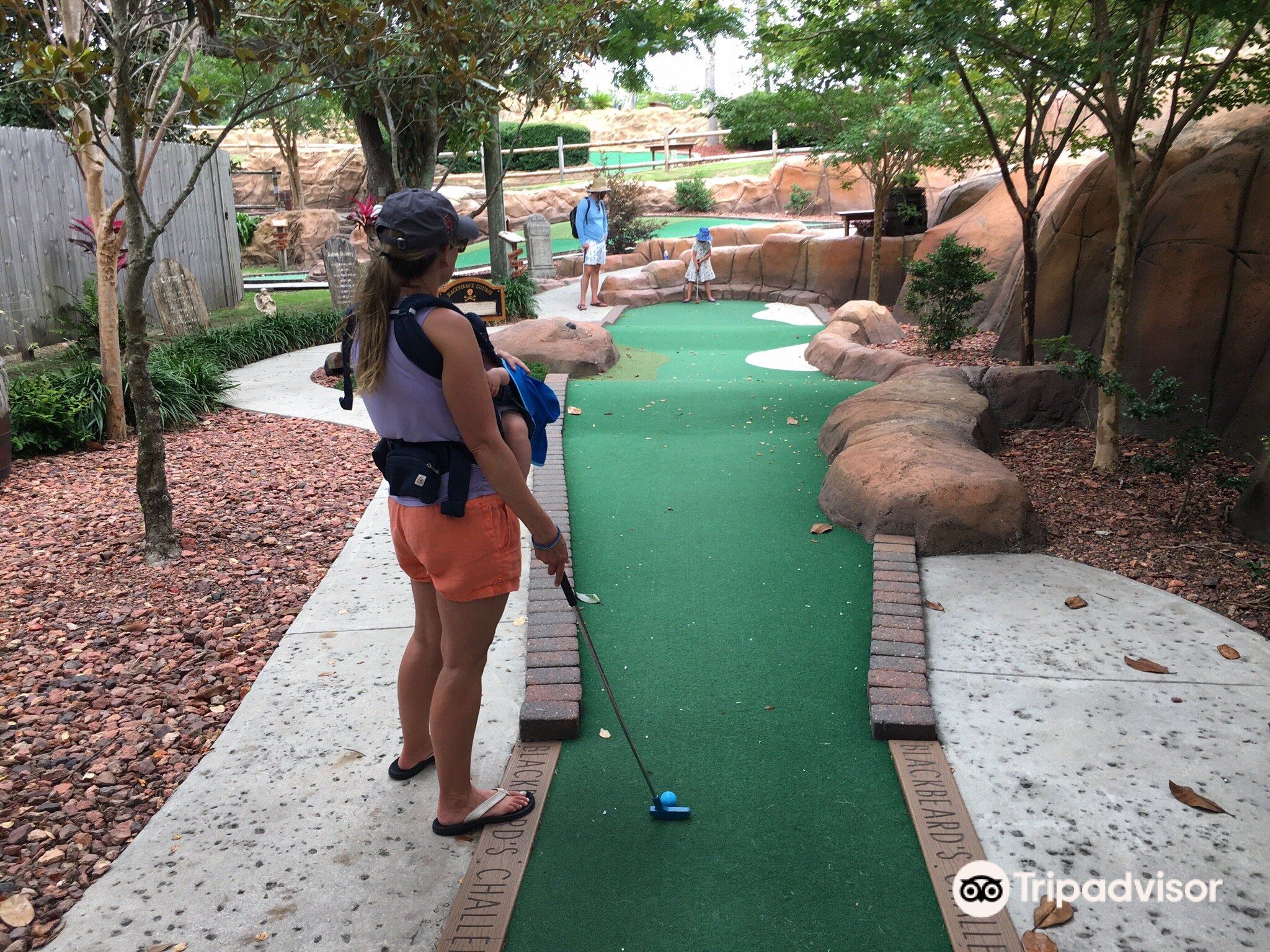 You can find a variety of popular mini-golf facilities in Wesley Chapel, including Grove Mini Golf, Pirate's Bay Mini Golf, and Glowgolf.
These courses are perfect for all ages and skill levels, with unique themed settings to add to the interactive experience. For example, at Pirate's Bay Mini Golf, you can enjoy arcade games, laser tag, and bumper cars. At Glowgolf, you'll experience a glowing, neon wonderland as you make your way through the course.
Not only will you get to work on that swing at one of these fun mini-golf facilities, but you'll be exploring a place of wonders while you do it!
16. Go Skating at AdventHealth Center Ice
Although Florida is famous for its mild temperatures and sunny skies, ice skating is still a must when visiting Wesley Chapel. The AdventHealth Center Ice is a state-of-the-art ice skating facility perfect for families looking for a fun and active outing.
The facility features two NHL-sized ice rinks and various programs, such as public skating, ice hockey, and figure skating. AdventHealth Center Ice is also home to the Syracuse Crunch, making it a great destination for professional hockey fans.
You also have access to a variety of amenities here, including a pro shop, a snack bar, and a seating area. This helps make the center a convenient and comfortable activity for families.
17. Biking at Hillsborough River State Park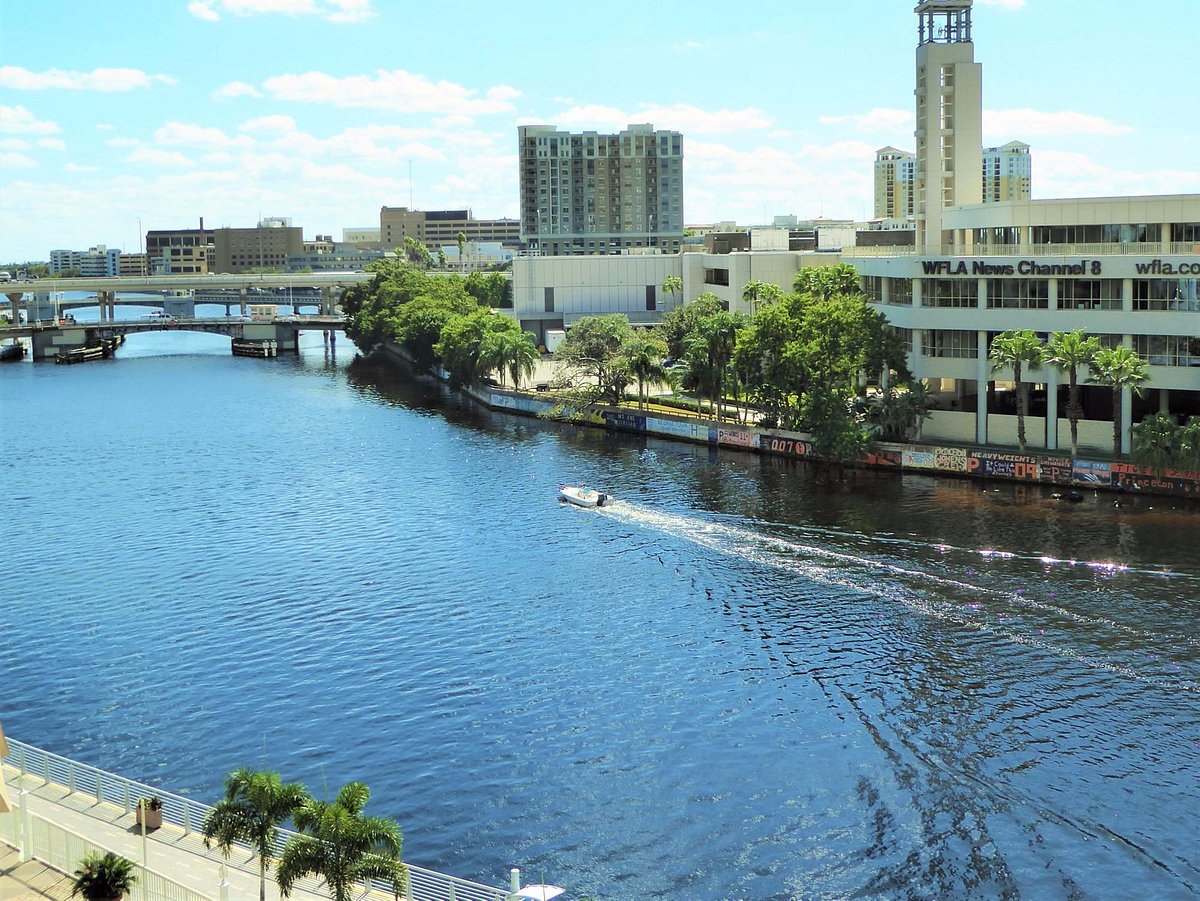 Florida is furnished with beautiful nature preserves and parks, one being the Hillsborough River State Park. Biking at the 3,383-acre park is a fantastic way to exercise, enjoy the outdoors, and see some of the natural beauty Florida offers.
Hillsborough River State Park boasts over seven miles of trails that wind through a variety of landscapes. While trekking through the park, you can take in the stunning landscape. From wetlands and swamps to ponds and pine Flatwoods that are typical of the state.
One popular trail is the Swamp Trail, which takes riders through a beautiful cypress swamp and offers stunning views of the Hillsborough River. The park also has a challenging mountain bike trail perfect for experienced riders seeking a workout.
In addition to the trails, the park offers rental bikes for those who don't have their own. There are also plenty of amenities for bikers, including water fountains, restrooms, and a picnic area.
18. Have a Jam-packed Day of Games at the Main Event
The Main Event in Wesley Chapel is true to its name! It's the ultimate family fun zone, offering a plethora of activities. You can find everything from bowling and billiards to virtual reality games and obstacle courses here!
One of the standout features of Main Event is the clean and modern facilities. The bowling lanes and arcade games are all well-maintained and in excellent condition. So you can rest assured you're getting nothing but high-quality.
In addition to the extensive list of activities, Main Event has an on-site restaurant and bar, making it a one-stop shop for a full day of entertainment.
When you head to Main Event, there's no shortage of fun things to do in Wesley Chapel.
19. Fishing at Cypress Creek Preserve
For outdoor lovers, one of the best things to do in Wesley Chapel is fishing in one of its various preserves and parks.
Cypress Creek Preserve is an excellent spot for spending the day fishing in a beautiful setting. The preserve is home to a variety of fish, including largemouth bass, sunfish, and catfish. This makes it great for both novice and experienced anglers.
In addition to the opportunity to catch a variety of fish, the preserve also offers other activities for families to enjoy. The nature trails are great for hiking and birdwatching, and there are picnic tables where families can enjoy a meal together.
20. Play Tennis at Saddlebrook Resort
For a tennis-loving family, one of the best things to do in Wesley Chapel is to partake in Saddlebrook Resort's state-of-the-art tennis program.
Saddlebrook Resort boasts 43 tennis courts, including clay and hardcourt surfaces. There's also a team of professional coaches available for private lessons for all ages and skill levels. This is an excellent opportunity for families to learn and improve their game together in a fun and supportive environment.
Saddlebrook also offers a variety of other activities for families to enjoy. The resort has two pools, a fitness center, and a spa, as well as bike rentals and nature trails for those looking to explore the surrounding area.
Frequently Asked Questions
What are some fun outdoor activities to do in Wesley Chapel, Florida?
There are a variety of outdoor activities to enjoy in Wesley Chapel. Some to consider include spending a day swimming at Epperson Lagoon or visiting Lettuce Lake Park. You could also go biking at Hillsborough River State Park or play a round of golf at the Lexington Oaks Golf Club.
What is the nearest beach to Wesley Chapel, Florida?
Some of the best beaches near Wesley Chapel include Ben T Davis Beach (31.3 miles) and Green Key Beach (32.2 miles).
Are there any indoor entertainment options in Wesley Chapel, Florida?
Wesley Chapel has a variety of indoor entertainment options. One popular destination is Glowgolf, an indoor mini golf course furnished with glowing neon features. Other options include AdventHealth Center Ice, various escape rooms, and Main Event. You could also always visit a movie theater.
Are there any family/kid-friendly restaurants in Wesley Chapel, Florida?
Yes! Families with kids of any size or age are welcome at many popular restaurants in Wesley Chapel. Some of the most popular include Grillsmith, Noble Crust, Cheddar's Scratch Kitchen, Happy Hangar Café, and Ford's Garage.
Is Wesley Chapel a good destination for a day trip?
Yes! There are plenty of places to visit in Wesley Chapel for a day trip. Or you could simply pick one activity, such as spending a day at Epperson Lagoon or at an indoor-entertainment center like Main Event.
More about our TFVG Author