Vacations are expensive; everyone knows that. Everyone also knows that the expenses don't stop at travel and accommodation. Once you arrive at your destination, you will likely want to see the best attractions and do some of the popular activities.
Unfortunately, if you go about your vacation like this, you'll soon start racking up some large bills. However, you'd likely be pleased to know that if you're willing to look hard enough, there are plenty of great things to do and see that are free of charge.
In this piece, we'll be focusing on the best free things to do in Fort Lauderdale, FL. This will help you save some money while still having fun the next time you visit the "Venice of America."
Best Free Things To Do In Fort Lauderdale
1. Fort Lauderdale Beach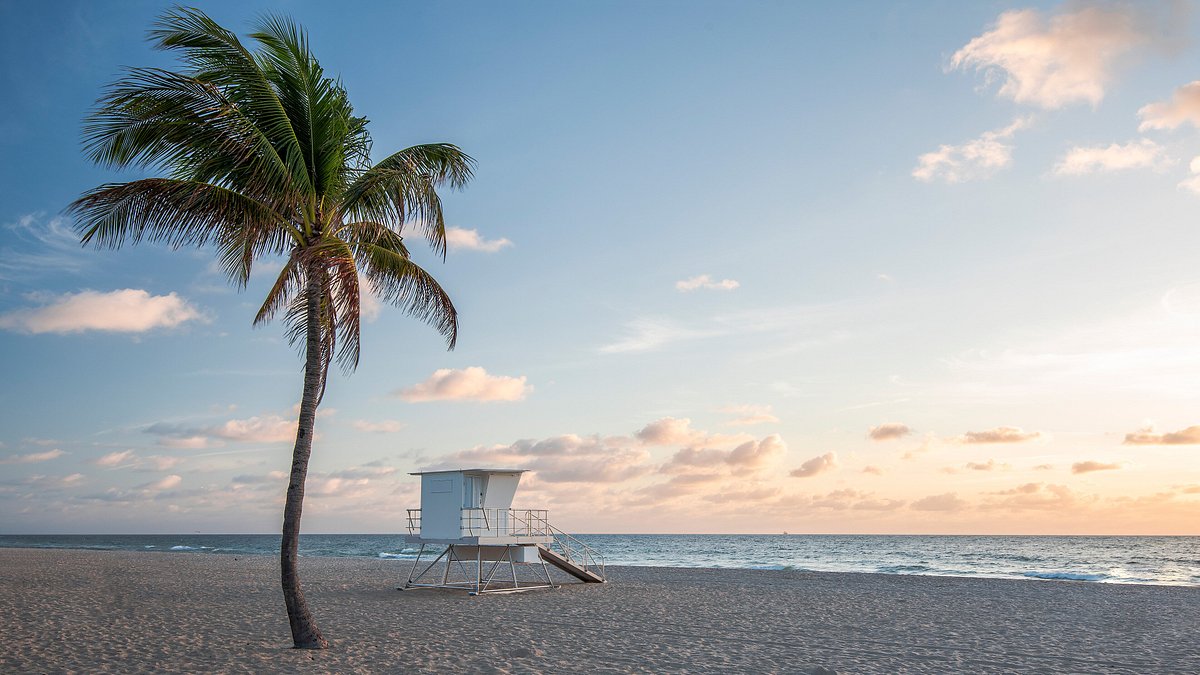 No trip to Fort Lauderdale would be complete without a trip to Fort Lauderdale Beach. Fort Lauderdale Beach is considered to be one of the most beautiful beaches in all of Florida. This is because it still offers beautiful white sands and crystal clear waters while being far less chaotic than Miami Beach.
While Fort Lauderdale Beach is certainly beautiful, the actual beach is only one of the amenities on offer. The Fort Lauderdale Beachfront also features a promenade lined with palm trees and a number of restaurants and stores. This means you and your family will be spoiled for choice when you're finished soaking up some sun and splashing in the water.
While Fort Lauderdale Beach can get busy, it is large enough to accommodate a massive number of people. This means you'll almost always be able to find a spot to set up your towel and umbrella. Many visitors have also praised the beach for its calm waters, which makes it excellent for children.
2. Fort Lauderdale Beach Park
If you'd like to do more than just soak up some sun and splash in the water at the beach, then you should consider Fort Lauderdale Beach Park.
There are a plethora of different facilities that are entirely free to use. Some of the amenities include volleyball courts, basketball courts, a playground, picnic tables, grills, restrooms, and outdoor showers. The beach in front of the park is also less crowded than Fort Lauderdale Beach, so it will be even easier to find a spot to set up for the day.
Unfortunately, parking is not free at the beach park, so you should keep this in mind before you plan a trip. You should also consider bringing your own umbrellas and chairs, as renting these will cost you around $50.
While you'll have to pay for parking at the beach park, you can rest assured knowing your children will be safe in the water. There are many lifeguards on duty during the day that keep bathers safe at all times.
3. Sun Trolley
If you want to get to see the best parts of Fort Lauderdale for free, then the Sun Trolley is your answer. These red and yellow trolleys offer free public transport and allow people to get around in style.
The trolleys take passengers to all of the best areas in Fort Lauderdale, such as Fort Lauderdale Beach, Las Olas Boulevard, and New River. There really is no better way to take in the sights and sounds of Fort Lauderdale, FL.
The trolleys operate from around 6:00 am until 7:18 pm, depending on which route you decide to take. These trolleys also make stops at convenient locations that will allow you to hop onto other public transportation, like the Tri-Rail.
It is, however, important to note that you are not allowed to bring an extensive amount of luggage onboard a Sun Trolley. A small backpack or a stroller will be fine, but don't expect to use the Sun Trolley as a way to get to your hotel!
4. Las Olas Beach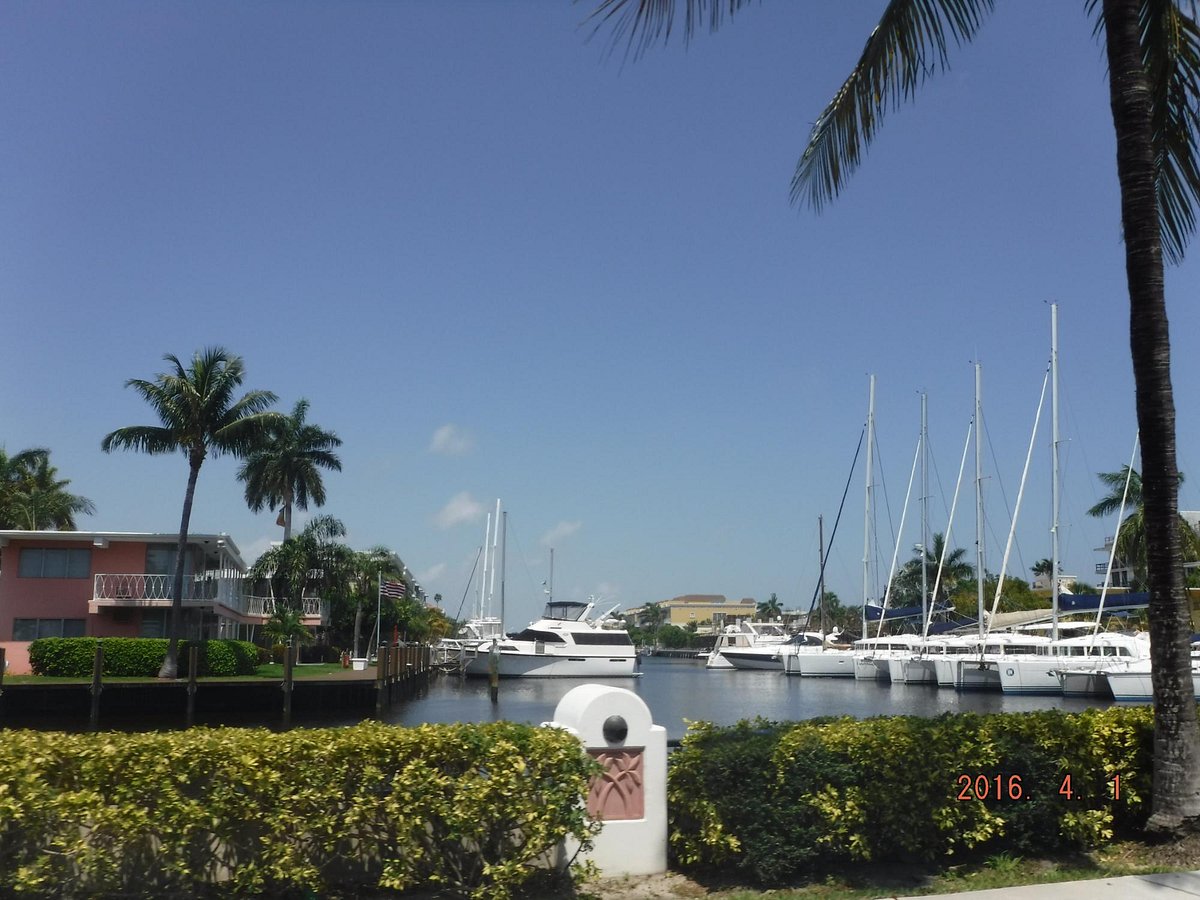 While many of the inclusions on this list are beaches, this should come as no surprise to you. The majority of Fort Lauderdale's visitors make their way to this section of the sunshine state almost exclusively for the beaches.
Las Olas Beach is yet another clean beach that features pristine coastal waters and white sand. Many visitors rave about the beach for this very reason. Unfortunately, parking is not free, and neither are umbrella and chair rentals. This means you'll have to bring your own if you want to save some extra money.
Just across the road from the beach is the famous Las Olas Boulevard, which we'll discuss more later. The street features a variety of restaurants, stores, and bars, so you'll only need to cross the road to get some food and drinks.
Unfortunately, these amenities do attract rowdy college students in the late afternoons and evenings, so you should steer clear of the area at this time if you are with the family.
5. Las Olas Blvd
While Las Olas Beach is an attraction in its own right, Las Olas Boulevard is a lot more famous for a reason. The street is home to ten international art galleries and some world-class restaurants and stores. You will also often hear live music coming from many of these establishments.
While window shopping is free as usual on Las Olas Boulevard, the stores and restaurants are rather pricey. If you bring your own car, you will also need to pay for parking. You can choose between metered parking on the street or one of the many private lots available in the area.
The street is also very close to some other amenities like museums and Riverwalk Fort Lauderdale. One of the best ways to get to the street if you don't want to pay for parking is one of the Sun Trolleys that we have mentioned above.
6. Riverwalk Arts and Entertainment District
The Riverwalk Arts and Entertainment District is home to some of the best fixtures in all of Fort Lauderdale. Some of the best places to see there include the Fort Lauderdale Historical Society, the Historic Stranahan House Museum, the Bonnet House Museum, and the Performing Arts Center.
The district covers 22 blocks, so you and your family will be sure to find something you like along the way. The area is situated right next to New River, so you'll have an excellent view of any boats passing by.
The area is also great for dining and shopping, as restaurants and stores are plentiful. This also makes it an excellent spot for people-watching, as you'll be able to see people from all walks of life making their way through Downtown Fort Lauderdale.
7. Riverwalk Water Trolley
If you liked the idea of the Sun Trolley, then Fort Lauderdale's Riverwalk Water Trolley will certainly be to your liking as well. If you want to get to any area situated on New River, then the water trolley should be your go-to option.
The famous water trolley makes stops at all of the best destinations along New River. This includes the Entertainment District mentioned above and Downtown Fort Lauderdale. The water trolley operates from 10 am to 10 pm.
If you and your family would like to catch a ride on the water trolley, it is a rather simple process. You can download the Sun Trolley Tracker app to see where the water trolley nearest to you is. Alternatively, you can also call 954-TROLLEY.
8. Fort Lauderdale Fire and Safety Museum
If your kids have come along for your vacation, then your trip would not be complete without a trip to the Fort Lauderdale Fire and Safety Museum. However, you'll have to plan your trip accordingly, as the museum is only open on the last Saturday of every month from 10 am to 2 pm.
The building is a former firehouse constructed back in 1927 and then later converted into a museum. Some of the things on display include antique fire engines, fireman uniforms from the '20s, and a special children's area where kids can interact with some of the equipment.
The museum holds nearly 100 years' worth of history, including photos and videos. While touring the museum, you can also read about some of the emergencies that have challenged Fort Lauderdale firefighters over the years.
While it might be difficult to schedule a visit to the museum, if the stars align, it will definitely be a worthwhile trip.
9. Florida Everglades
No trip to South Florida would be complete without at least stopping to check out the Everglades. Unfortunately, it is not free to enter the Everglades National Park. Businesses that offer airboat rides, like the Everglades Holiday Park, are also rather costly.
However, nothing is stopping you from traveling along the Tamiami Trail. You can see all of the sights and sounds of the Everglades as you drive by without ever having to worry about paying an admission fee.
Alternatively, you could also travel along the I-75 and see sections of the Everglades. However, Alligator Alley, as it is affectionately known, is a much faster highway, so it will be more difficult to enjoy the scenery.
The Tamiami Trail also has a few sections of road that allow you to stop safely and admire the scenery, so it is the better choice of the two options.
10. African American Research Library and Cultural Center
The African American Research Library is not only a library and also operates as a museum. It is one of the few museums based in Fort Lauderdale that offers free admission.
The building's auditorium also sometimes hosts seminars, although you'll have to check in advance if you'd like to attend one. The main attraction of the library is obviously the books, and this library has plenty of those!
The library is filled with the most black history books and books written by African Americans in the whole country. The library also features a special collection that is home to over 85,000 items. These items include artworks, rare books, artifacts, and manuscripts.
Visitors are even allowed to view some of these special collection items on request. However, it would be wise to book in advance if you'd like to do this.
11. Fort Lauderdale Antique Car Museum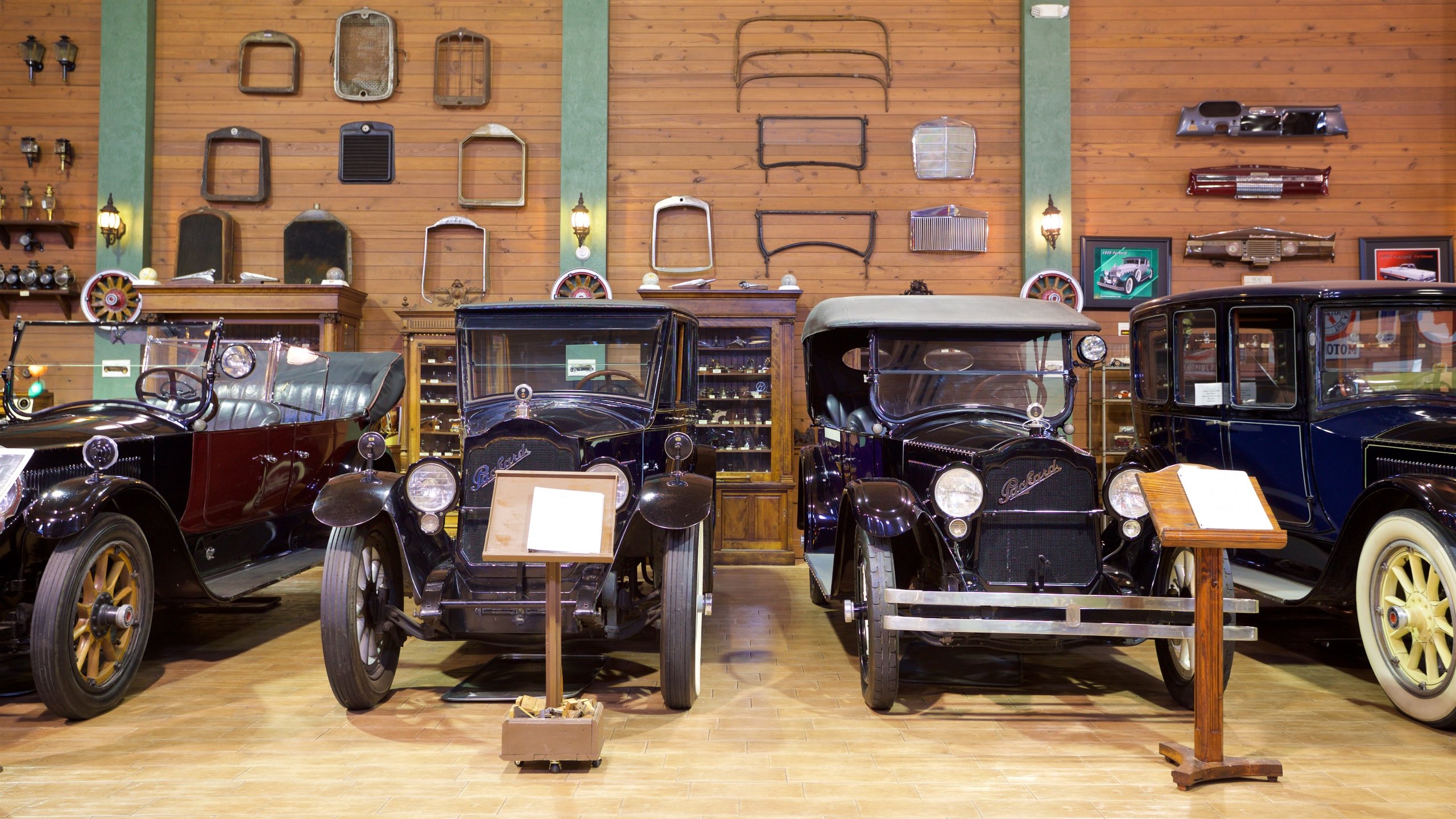 If you or any other member of your family is interested in cars, then you'll be in for a treat. While the Fort Lauderdale Antique Car Museum is not free for adults, kids are able to get in for free. Thankfully, the admission fee for adults isn't all that expensive, as it will cost you around $5 per person.
The museum is definitely worth the price of admission, as it is home to the largest collection of Packard cars in the nation. There is also a number of other vehicle-related vintage artifacts, such as hood ornaments and old gas station signs.
While the main feature of the museum is a large number of Packard Motor Company vehicles, there are cars from many other brands as well. All the vehicles have been immaculately maintained, and some cars even have deluxe touches like compartments for golf clubs.
12. Suntrust Sunday Jazz Brunch
If you and your family would like to experience some of the cultures that Fort Lauderdale, FL, has to offer, then you should take a trip to Riverwalk on the first Sunday of the month. You'll be treated to some live music from the best local jazz artists from 11 am to 2 pm.
These Sunday jazz events are entirely free, and even pets are allowed to join in, provided that they are kept on a leash at all times. It will be a good idea to bring a blanket or some camping chairs so that you and your family have somewhere to sit, as there is no seating provided.
You can also peruse some of the market stalls that are set up in the area. You can buy homemade goods of all kinds, and it would be a good idea to save some space for all the delicious food on offer.
13. Snyder Park
If you and your family have made the trip to Downtown Fort Lauderdale, then you should consider stopping to visit Snyder Park. The Speedway Children's Park has an excellent playground to keep your children busy.
You should be sure to bring swimsuits and towels along if you plan to make the trip, as Snyder Park also features a "sprayground." It consists of a massive splash pad, water features, nozzles, and dumping buckets.
The sprayground has also been designed to reduce standing water. This limits the risk of drowning, as water cannot collect in a large enough quantity to cause anyone to drown.
The park even features a small butterfly garden, which should keep you and your family interested for some time. If you're looking for a fun day at a park for the whole family in Fort Lauderdale, Fl, then Snyder Park will be a great choice.
14. Anne Kolb Nature Center
If you'd like to get up close and personal with the natural wonders that Fort Lauderdale, Fl, has to offer, then you should visit the Anne Kolb Nature Center. One of the best things about the center is that it offers free admission on weekdays.
Unfortunately, the Anne Kold Nature Center is only free for kids under six years old on the weekend. However, the admission fee is very low, at only $1.50 for everyone else. The nature center consists of 1,500+ acres of coastal mangrove wetlands and is home to many threatened and endangered wildlife species.
There is a wide variety of hiking and cycling trails, and the center even has an observation tower. This will allow you to get a better view of the park overall. An added bonus is the fact that the center also has a 3,500-gallon aquarium filled with colorful local fish.
If you want to spend a day out in nature with your family in Fort Lauderdale, then there is no better place to go than the Anne Kolb Nature Center.
15. Buehler Planetarium and Observatory
The Buehler Planetarium and Observatory is another excellent fixture in Fort Lauderdale that offers some free activities. The planetarium has shows on Wednesdays and weekends, but you'll need to pay if you want to gain access to one of their shows.
The observatory, on the other hand, is entirely free, and you'll be able to use some of the telescopes at the facility on Wednesdays and weekends as well. The telescopes are only available to use from 8 pm to 10 pm, but it doesn't really make much sense to use them during the day anyway!
The Buehler Planetarium and Observatory can be found on the A. Hugh Adams central campus at Broward College. This free activity will be a big hit if you have kids that are interested in astronomy or if they'd just like to take a closer look at the night sky.
16. Swap Shop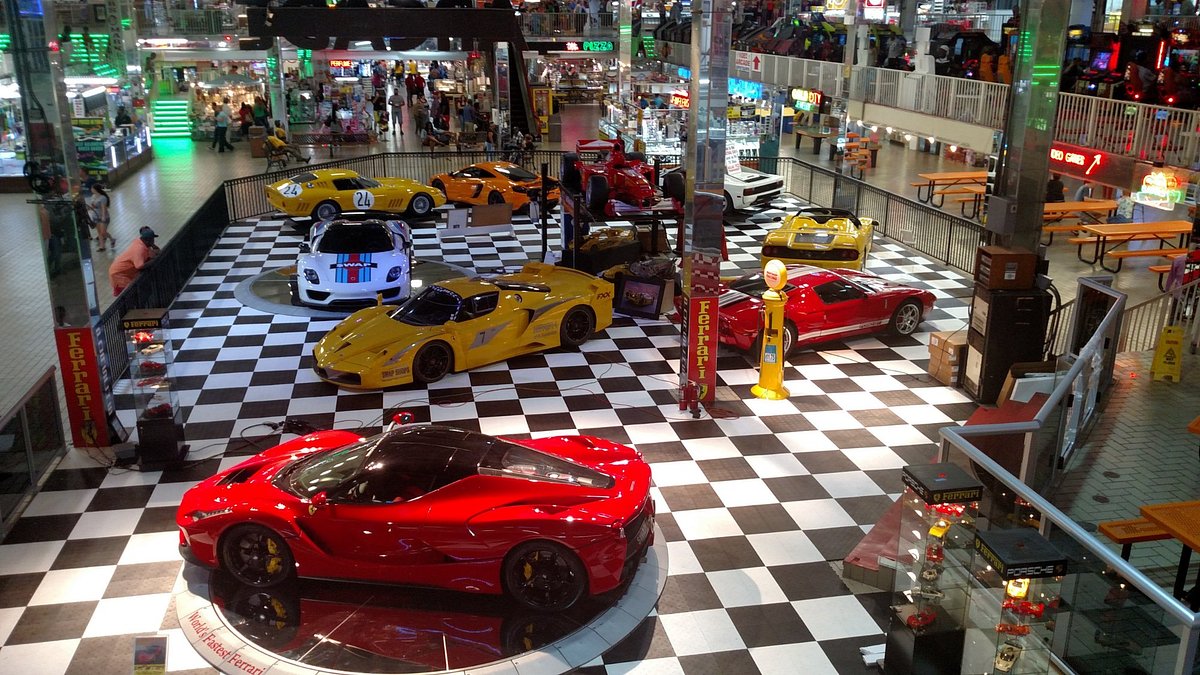 The Swap Shop is the biggest daily flea market in the entire world, and it is located right in Fort Lauderdale. You and your family will be able to find almost anything you can think of at the hundreds of stalls.
You'll also find a variety of fresh, locally grown fruits and some other homemade goods like baked items. While it isn't free, there is also a drive-in movie theater on the premises that plays both new releases and classic movies.
If the car museum wasn't enough for you, then there is also a collection of both new and vintage exotic cars. The majority of the cars at the Swap Shop are Ferraris, but that is hardly a bad thing!
There is even an arcade for the kids if they get tired of browsing the stalls with you. There is so much to do at the Swap Shop that you could almost plan to spend a whole day of your Fort Lauderdale vacation there.
17. Secret Woods Nature Center
The Secret Woods Nature Center is yet another great way for you and your family to spend some time in nature. It consists of 55 acres of land set amongst towering oak trees and swampland.
It has two scenic trails, which are perfect for hikes, and allow visitors to immerse themselves in the natural wildlife native to South Florida. The center itself has a number of interesting exhibits, as well as a beehive and reptile habitat.
Unfortunately, this park is not as quiet as the Anne Kolb Nature Center as it is quite close to the interstate and some nearby industrial businesses. Nevertheless, it is a beautiful section of wilderness that was definitely worth conserving. It also makes for a great day trip if you are vacationing in Fort Lauderdale.
FAQs
Are Fort Lauderdale beaches free?
Yes, the vast majority of beaches in Fort Lauderdale are completely free to enter. However, parking is often not free, so bear this in mind. Towel, chair, or umbrella rentals are also not free of charge.
Are the chairs on Fort Lauderdale Beach free?
No, if you want to use the chairs or umbrellas in Fort Lauderdale Beach, you will need to pay a fee to rent them for the day.
Is there free street parking in Fort Lauderdale?
Unfortunately, you will need to pay for parking in most parts of Fort Lauderdale. Thankfully, there are quite a few affordable or free public transport options available.