Trips to Florida may usually involve trips to other, more notable theme parks (you can guess which ones pretty quickly), but there is at least one other theme park in the Sunshine State that's still a fan favorite.
Busch Gardens Tampa Bay routinely delights visitors with its 335-acre destination centered on your standard theme park fairs, such as thrill rides, gift shops, and international food favorites. But, of course, we'd be remiss if we didn't tell you that the park made its mark on the back of selling alcohol to customers.
But you're not here to learn about all the beer and wine selections offered at the park. Instead, you're trying to discover how to park your car at the park without getting involved in a road rage incident.
You're in luck! Here is everything you need to know about parking at Busch Gardens Tampa Bay.
How Much is Parking at Busch Gardens Tampa Bay?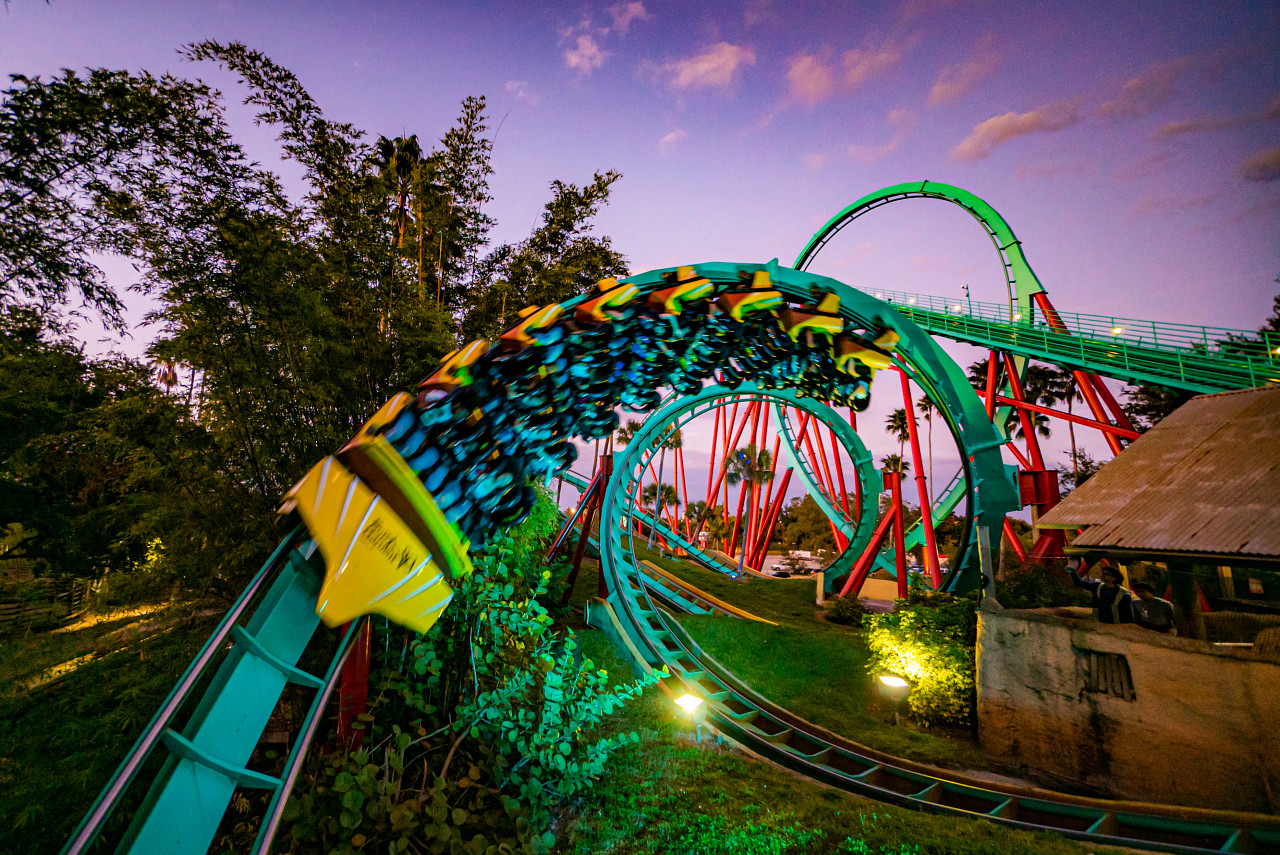 Suppose your wallet feels lighter after spending several hundred dollars on tickets and the overall experience at Busch Gardens Tampa Bay. In that case, you may already be wondering about how much parking costs at the park.
Unfortunately, there is a fee to park at Busch Gardens Tampa Bay. Let's break it down.
General Parking
General parking at Busch Gardens will cost $30. This fee will cover parking for a single car, motorcycle, or RV at the park for one day. If you have multiple vehicles for this adventure, be prepared to pay more than $30. Busch Gardens Tampa Bay also allows would-be park-goers to pre-purchase tickets to get into the park quicker and easier.
Preferred Parking
Preferred parking, on the other hand, costs $35 at the baseline. However, the fee increases higher depending on the season. You could pay as much as $50 through the preferred parking lot. This fee is for one car, motorcycle, or RV to park in the parking lot for one day. Again, more cars mean the cost will increase, so you should stick to one car.
So what makes preferred parking a better option at a higher cost? First, if you are attempting to conserve walking energy for the park, preferred parking places you closer to the park and closer to shuttles that take you into the park.
Just like general parking, customers can purchase parking spots in advance to better plan the trip.
Busch Gardens Tampa Bay offers 5,000 parking spots for customers. So even on peak days, you should be able to park without issue. If you're in the general parking lot, be prepared to walk!
Can I Get Free Parking at Busch Gardens Tampa Bay?
Yes! But understand that "free" parking at the park comes with a cost. Nothing is ever really free, you know?
So, free parking at the park becomes an option if you purchase an annual pass. Busch Gardens offers four tiers of annual passes: bronze, silver, gold, and platinum. Only silver, gold, and platinum provide free parking as part of the deal.
If you are a silver or gold member, you automatically receive a free general parking pass on the day of your trip. However, if you want to spring for preferred parking, silver and gold members can receive 50 percent off purchasing a preferred parking pass.
Platinum annual pass holders get the best perk of all: a free parking pass for the preferred lot.
Annual passes can be an excellent investment if you live close to the park or visit it often. The addition of free parking for an annual pass can be one heck of an incentive to invest.
What To Know About Parking at Busch Gardens Tampa Bay
So you have your parking pass in hand and you're ready to start your day at the park. What do you need to do to be prepared?
First, understand that getting to the park as it opens means providing yourself with the chance for better parking in the general lot. As the day wears on and the lot becomes more crowded, you're going to be a lot further from the park and could end up in an overflow lot. But, if you purchase a preferred pass, this point is moot.
However, the sooner you get to the park, the better your parking options. Once you have purchased your tickets at the gate, follow the signs to the general or preferred parking lots. On hectic days, parking team members will be on hand to help traffic proceed smoothly. Many times, parking lot attendants will wave you to a specific spot to allow for efficient use of each parking spot. However, there may be fewer attendants on other days, and parking can quickly become a free-for-all.
Once you have located your spot and placed the car in park, you'll want to take inventory of everything in your car that would-be thieves could steal. Stow away any valuables, and work to ensure your car is not an easy target for theft.
After exiting your car, you'll want to note where you parked. Many lots have specific names to allow customers to recall where they parked easily. In the smartphone age, this has become easier because you can always take a picture of your car and its location in the lot to locate it when you get ready to leave. Many newer model vehicles also work with your phone's Bluetooth system to place a pin where your car is parked in your Maps application.
When ready, proceed to the park by walking or utilizing the nearby shuttle system. Enjoy your day at Busch Gardens Tampa Bay!
Conclusion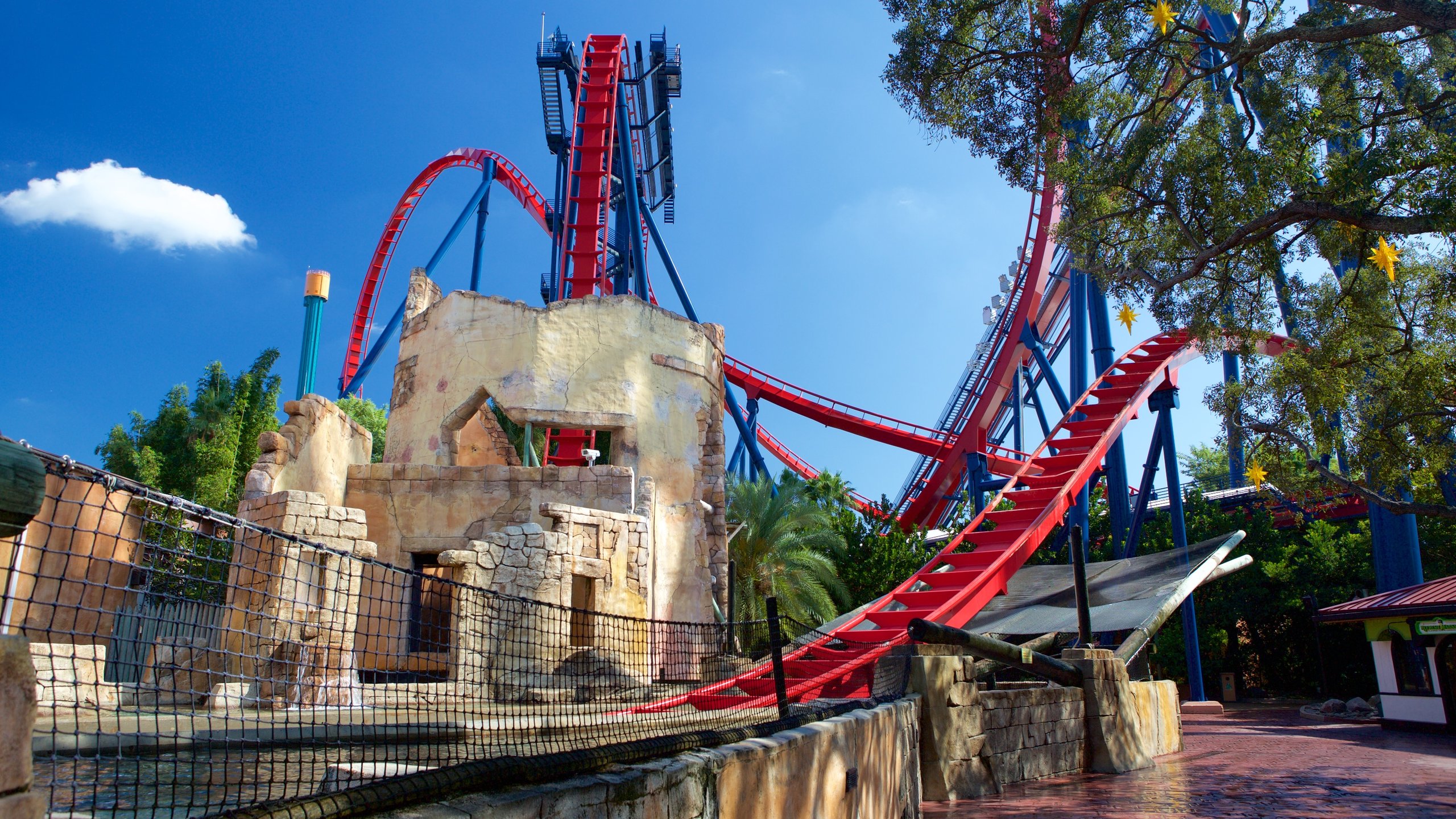 Parking at Busch Gardens Tampa Bay does not have to be a frustrating experience if you have all the necessary information before your visit. Understanding parking fees and the overall experience of parking at the theme park can enhance your visit and reduce stress. You'll need all the energy possible to make it through some of these thrill rides!
More about our TFVG Author