If you want a break from the Florida heat while still getting close to nature, check out the amazing selection of aquariums that the state has to offer.
Many of these attractions constantly rank at the top of the list of the best family things to do in the Sunshine State, so make sure you stop by on your next Florida vacation with the kids.
Here are our recommendations of the best aquariums in Florida that the whole family will love
Visiting the Florida Aquarium in Tampa gives you the chance to visit all sorts of different aquatic environments. You'll start walking through the Florida Wetlands Trail before continuing on to the Bays and Beaches exhibit.
You not only see different water animals and plants that live around Florida, but you'll also visit Madagascar and see lemurs, chameleons, and other native creatures.
In the Tampa Bay exhibit, you can check out alligators, sea turtles, and sand tiger sharks. Some of the exhibits give you a chance to touch the creatures, like the stingrays.
If the aquarium isn't enough, you can add a dolphin tour to your admission price and go on a unique cruise. There are also outdoor play areas and splash pads for the kids to cool off and work off some energy before you enjoy more of what the Florida Aquarium has to offer.
Price
Buying tickets to the Florida Aquarium online will save you some money, so consider buying in advance. Adult's tickets start at about $30, children's tickets start at $25, and senior tickets start at $27. Children aged two and younger visit the aquarium for free.
Prices vary depending on the day, so you might consider a mid-week visit if at all possible since tickets will be cheaper than Saturday admission.
If you're visiting Tampa for a longer vacation, you might want to buy the Tampa Bay CityPASS. You'll save on admission to the city's top five attractions, including the Florida Aquarium.
Location
701 Channelside Dr, Tampa, FL 33602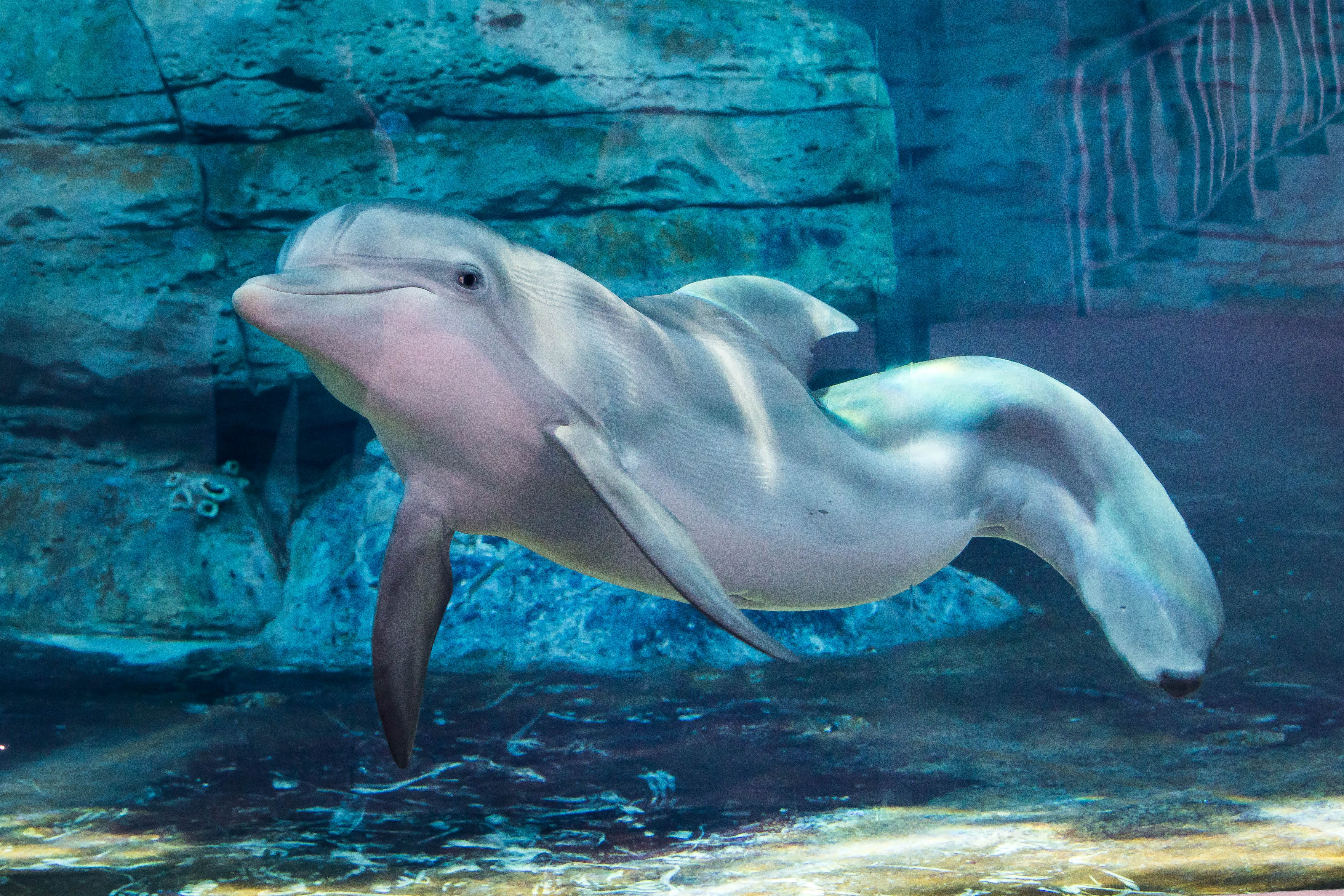 The Clearwater Marine Aquarium is a nonprofit organization dedicated to preserving the marine environment. Because it's focused on preservation, many of the exhibits are outside so you can see the animals in the closest thing to their natural habitats.
During your visit, you'll learn a lot about how trainers rehab the animals on-site. Staff and volunteers work to get sick or injured creatures healthy enough to return to their ocean homes. Some areas of rehabilitation aren't open to the public, so it's worth checking out the exhibits online before you plan a visit.
Animals who aren't able to go back to their natural habitat are in permanent exhibits. You'll learn their rescue story and see how the staff has helped them get healthy in the animal hospital.
Price
The Clearwater Marine Aquarium has set ticket prices whether you buy online or at the door:
Adult tickets cost $32.95
Kids aged 3 to 12 cost $26.95
Seniors over 60 cost $30.95
Kids two and under are free
Active-duty military and teachers can visit the Clearwater Marine Aquarium for free Monday through Thursday, and get discounts on the other days.
Just like the Florida Aquarium, the Clearwater Marine Aquarium is a stop with the Tampa Bay CityPASS. If you bought the pass, you can visit both aquariums and save over 50% on admission fees.
Location
249 Windward Passage, Clearwater, FL 33767
SEA LIFE Orlando Aquarium has exhibits on certain themes, like a wall of jellyfish, feeding pools, the Indian Ocean, and more. You'll see over 5,000 ocean creatures like axolotls, seahorses, sharks, turtles, and stingrays.
At the Coastal Rockpool, you can touch starfish, sea anemones, and other animals that live in these shallow pools. Elsewhere in the aquarium, you can pretend you're underwater as you explore the ocean caves and a giant shipwreck.
Don't miss the 360° Ocean Tunnel which makes you feel like you're walking through the ocean while staying dry. Sea creatures will swim all around you so you feel completely immersed in the exhibit.
Though it's not as large as some others on the list, the SEA LIFE Orlando Aquarium has a lot to offer and will give you and your family hours of fun and entertainment. It's great for all ages, and most of the exhibits are at kid-level so they'll especially enjoy it.
Price
Tickets to visit the SEA LIFE Orlando Aquarium are $33.95 for adults and $28.95 for children aged 3 to 12. If you plan on visiting any other popular Orlando attractions, such as Madame Tussauds or LEGOLAND, you can bundle tickets for a discount.
Location
8449 International Dr, Orlando, FL 32819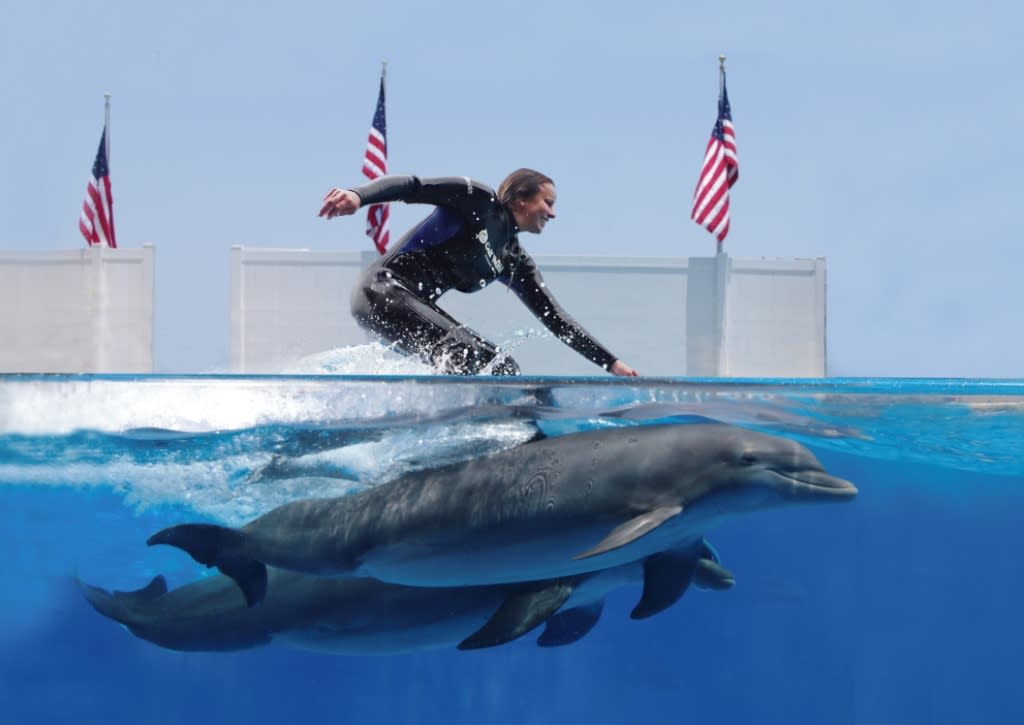 Gulf World Marine Park has been around since 1970, offering educational and engaging experiences for visitors. Permanent exhibits include sea creatures and tropical gardens.
When you visit Gulf World Marine Park, you can see a variety of educational shows that feature sea lions, dolphins, reptiles, and tropical birds. The trainers host chats during and after feeding times.
Besides learning about the animals, you can have encounters with sea lions, harbor seals, and penguins. You can snorkel with the stingrays and swim with the dolphins. If you upgrade your tickets to a sea life experience, you can interact with three different animals and get photos with them.
Price
Buying tickets to Gulf World Marine Park online can save you $3 and they often offer other deals. Active duty and retired military get half off admission, and Florida locals get discounts on certain days.
Otherwise, tickets cost:
$29.99 for adults
$19.99 for children aged 5 to 11
$24.99 for seniors over 55
free for children four and under
A ticket will get you access to the daily animal shows and all exhibits. You can pet the stingrays, but if you want any other animal experiences, you'll have to buy them separately.
Location
15412 Front Beach Rd, Panama City Beach, FL 32413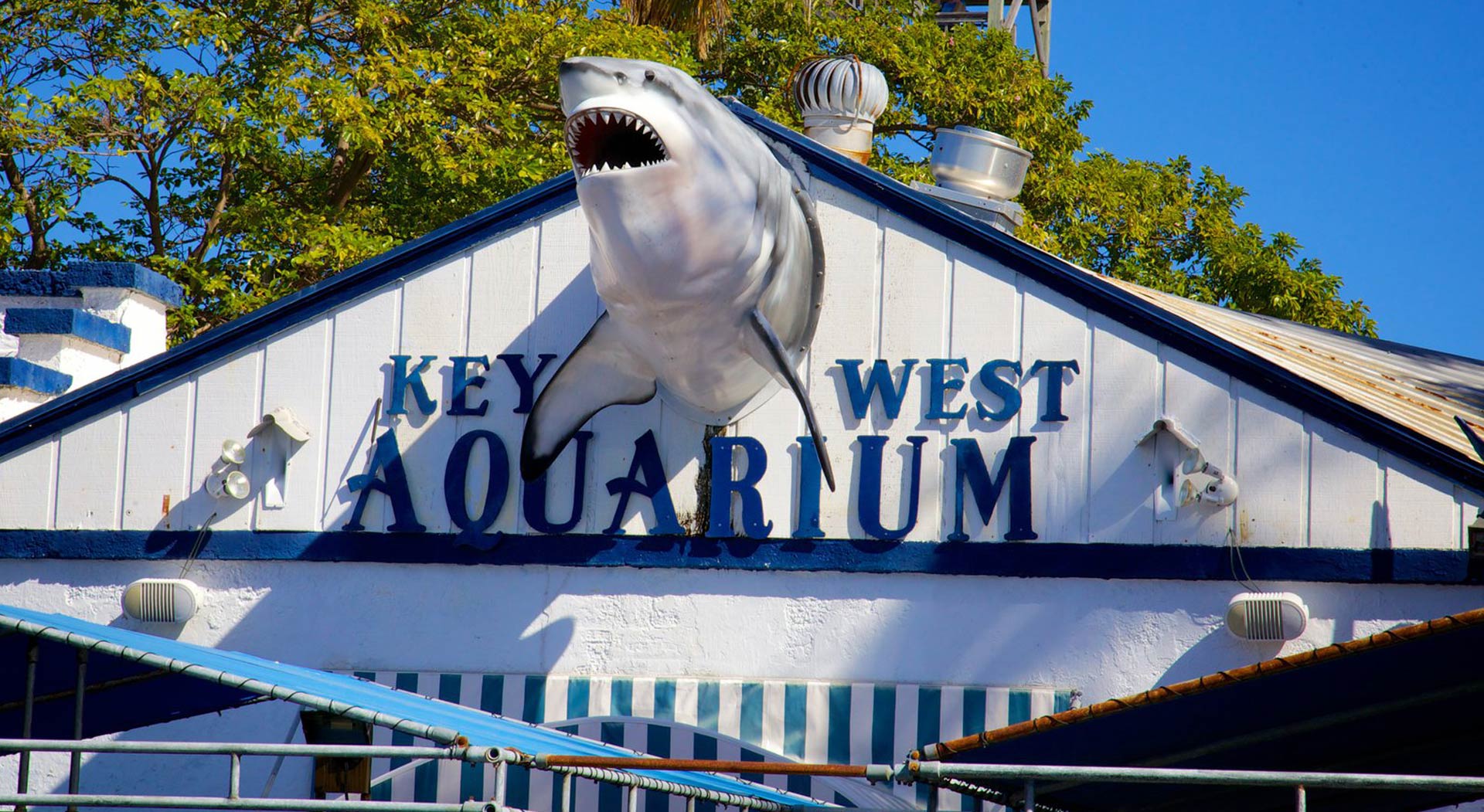 The Key West Aquarium was built during the Great Depression and officially opened in 1935. These days it's still a popular attraction that focuses on the local marine ecosystems.
The aquarium works to protect endangered sea turtles. It works with the Turtle Hospital and houses turtles as they get back to health. You can take a special tour to learn more about the aquarium's conservation work.
The aquarium has more than just sea turtles. You can also see the Atlantic Shores exhibit, which is a 50,000-gallon tank of local creatures like moray eels, grouper, barracuda, parrotfish, and other tropical fish.
When you visit, you can see keepers feeding sharks and turtles. In the touch tank, you can learn about sea stars, sea cucumbers, hermit crabs, horseshoe crabs, and conchs while you touch them.
There is also an interesting exhibit on invasive species. Because so many people buy exotic pets and then find they can't care for them, the Key West Aquarium takes them in. They now have iguanas, lionfish, and a Burmese python.
Price
Tickets for the Key West Aquarium are incredibly affordable, especially if you buy online. Adults cost $16.44, children aged 4 to 12 cost $10.63, and children under 4 are free. Seniors, students, and military cost $14.50. Buying tickets in person costs up to $2 more.
Location
1 Whitehead St, Key West, FL 33040
The first thing you'll see when you enter the Miami Seaquarium is a flock of Caribbean flamingos. The park mimics their tropical landscape so they roam freely and greet you when you arrive.
Keeping in line with this immersive experience, the Miami Seaquarium has a variety of touch pools that let you touch fish and bamboo sharks. Other exhibits include tropical fish, tropical birds, and stingrays.
Discovery Keys is an area that shows a coastal Florida habitat, including marine birds, red mangrove trees, and sea creatures in shallow pools. There's also a Conservation Outpost that teaches you about the park's efforts to save endangered manatees and sea turtles.
If your kids have energy to burn, they can visit Salty's Pirate Playground. This playground includes a two-story pirate ship with slides, nets to climb, and water blasters. Kids from 2 to 12 will have a great time playing.
For a little more money, you can have encounters with dolphins and penguins, swim with the seals, and meet and swim with dolphins. If you buy an animal encounter package, you'll get general admission included so you can also see the exhibits.
Price
Buying tickets online instead of at the gate will save you $10 on weekdays and almost $5 on weekends. That makes weekday general admission cost:
$39.99 for everyone 10 and older
$29.99 for children aged 3 to 9
Weekend general admission, if bought online, costs:
$49.49 for everyone 10 and older
$39.49 for children aged 3 to 9
Children two and under are always free.
You can bundle admission to the Miami Seaquarium with the Miami Zoo and Lion Country Safari for a special discount.
Location
4400 Rickenbacker Causeway, Miami, FL 33149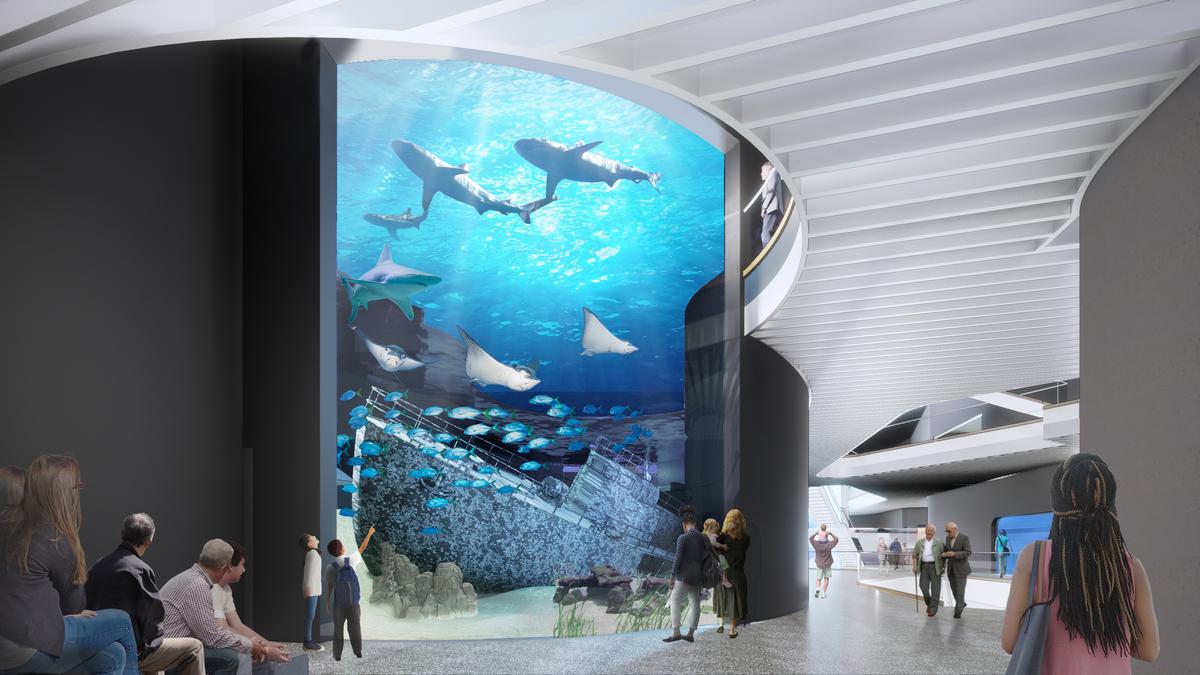 Sarasota is south of Tampa on the Gulf Coast of Florida and is home to the Mote Marine Laboratory & Aquarium. This aquarium focuses on science, so you're sure to learn a lot when you visit.
The aquarium has been known for its Shark Zone since 1955. It's also home to the Center for Shark Research, which the United States Congress designated as a national research center in 1991.
One exhibit studying alligators and crocodiles doesn't just include information about the creatures, but also the impact that humans have had on their habitats. It shows visitors how valuable these creatures are, and what Mote is doing to conserve their ecosystems.
They give you a chance to get up close to sharks, stingrays, sea turtles, manatees, and reef animals. While live animals populate many of the exhibits, you can also focus on the science and history with preserved creatures and fossils.
If you want to explore the ocean without getting wet, you can opt for a virtual reality experience at the aquarium.
There are five different experiences, such as:
Diving with the world's largest sharks
Swimming with humpback whales
Visiting the sub-sea world and the creatures that live there
Exploring the ecology of the ocean
Riding a roller coaster from a skyscraper back down to earth
Price
Buy tickets online before visiting the Mote Marine Laboratory & Aquarium. Adult tickets, for anyone over 13, are $24. Youth tickets are for children aged 3 to 12 and cost $18. Children two and under are free.
Location
1600 Ken Thompson Pkwy, Sarasota, FL 34236
At Florida Keys Aquarium Encounters in Marathon, you're not limited to looking in at the exhibits like an outsider. You're able to feed tarpon, turtles, stingrays, lobsters, parrotfish, bonnethead sharks, and other lagoon creatures.
With the cost of admission, you'll get a guided tour or an audio tour so you'll learn about each exhibit as you visit it. Throughout the day, biologists host shows where you can meet and learn about different animals that live in the aquarium.
There are multiple touch tanks throughout the park. In the tide pool touch tank, you can feel horseshoe crabs and conchs. The nursery tank is full of baby stingrays, while Stingray Cove allows you to feed adult stingrays.
Florida Keys Aquarium Encounters offers interactive experiences like feeding nurse sharks, stingrays, and snorkeling in the coral reef. Each experience includes all the gear you need, along with an expert who will teach you about what you're doing.
Price
Tickets to the Florida Keys Aquarium Encounters for children aged 4 to 12 are $17.50. Adult tickets are $24.50. This gives you access to all of the exhibits, the touch tank, and Q&A experiences with marine biologists.
Animal, coral reef, and snorkeling encounters cost extra and you have to schedule them in advance. While these experiences take place in the park, they don't include general admission, so you must purchase both.
Location
11710 Overseas Hwy, Marathon, FL 33050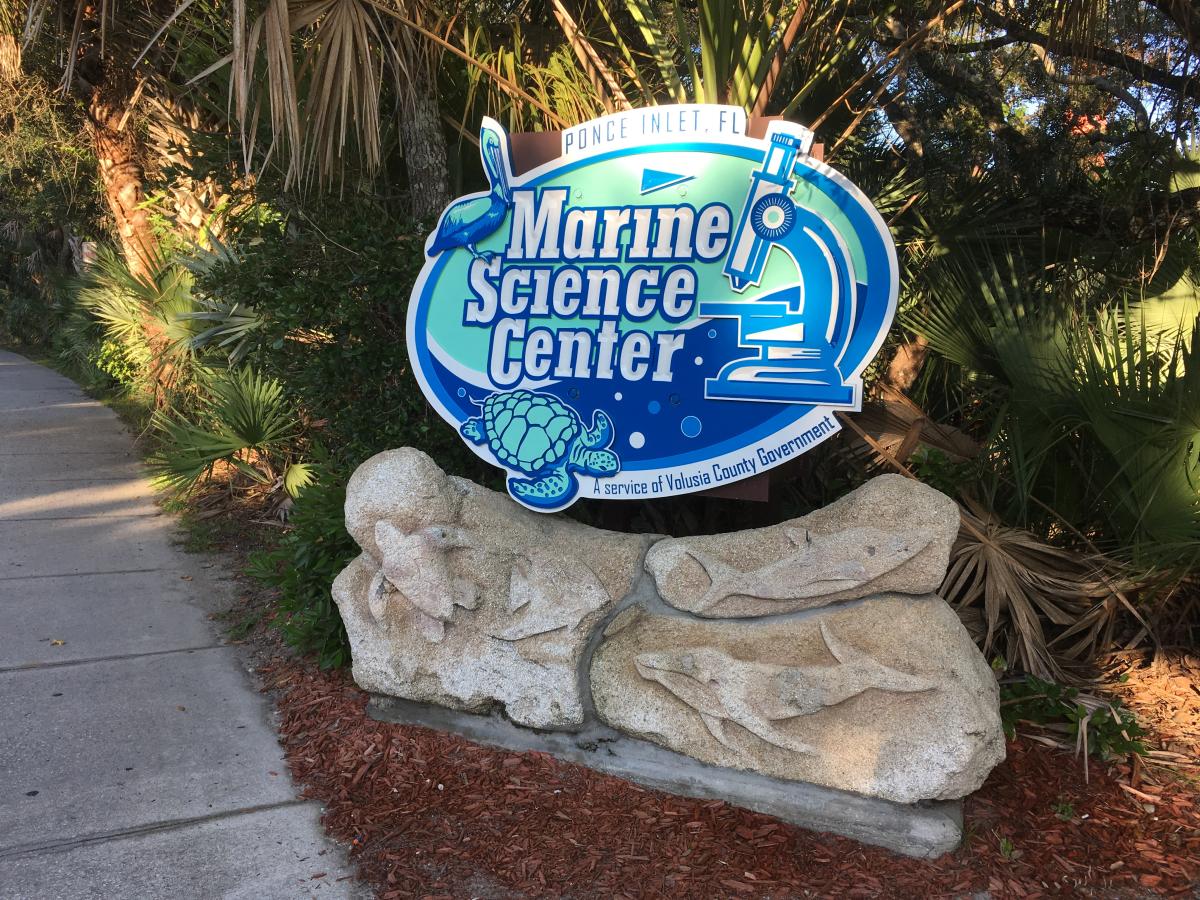 Ponce Inlet is south of Daytona Beach and is home to the Marine Science Center. This aquarium focuses on conserving marine life around Volusia County. The visitor center has hands-on exhibits of artificial reefs and stingray touch pools.
Permanent exhibits include bones, jaws, and skulls from sperm whales and humpback whales. You can see a whale's tooth and dolphin skeleton.
Though the Marine Science Center is close to the Ponce Inlet Jetty, they've recreated that ecosystem in an aquarium so you can see the local fish and sea creatures that live nearby.
The Marine Science Center has a rehabilitation center for sea turtles and seabirds. They rescue local endangered animals with the goal of nursing them back to health and re-releasing them into the wild.
Price
Admission to the Marine Science Center is incredibly affordable. Adults, which include anyone over 13, pay $5. Youth aged 3 to 12 pay $2. Seniors get a discounted rate of $4, and children under two are free.
Location
100 Lighthouse Dr, Ponce Inlet, FL 32127
Fort Walton is on the Florida Panhandle, not far from Pensacola. The Gulfarium Marine Adventure Park is home to dolphins, sea lions, otters, penguins, crocodiles, and other fish. When you visit the park, you can attend shows where trainers teach you all about a specific creature.
The park has many exhibits, such as Turtle Island, Seal Harbor, the Fishing Hole, and more. As seen by the Oasis, which provides a temperate home for African penguins, not all animals at the Gulfarium are native to Florida.
Price
Admission for the Gulfarium Marine Adventure Park varies seasonally and on weekends compared to weekdays. The difference is usually about $2.
Prices for adults, which include anyone aged 13 to 61, start at $23.95. Seniors older than 62 pay $22.95 and up. Children aged 3 to 12 pay $15.95, while anyone two and under is free. Military gets a discount of $2 per ticket.
Animal encounters cost extra depending on which experience you choose. You can touch animals, feed them, snorkel with stingrays, and learn what it takes to be a trainer.
Location
1010 Miracle Strip Pkwy SE, Fort Walton Beach, FL 32548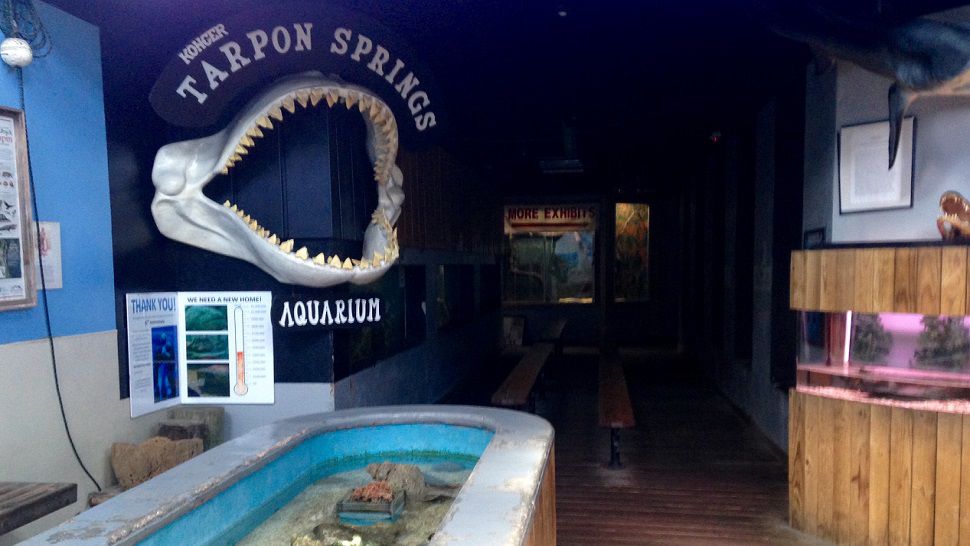 Tarpon Springs is on the Gulf Coast of Florida, north of Clearwater. The aquarium has shows that will grab your attention, like a trainer hand-feeding an alligator and a scuba diver jumping into a pool of big fish to feed them.
After each show, guests get a chance to see the involved creatures, like small gators, snakes, lizards, and pythons, up close. There are various tanks throughout the park, for baby sharks, turtles, gulf fish, and more.
Touch tanks let you feel different tidal fish, horseshoe crabs, and hermit crabs. You can also touch and feed stingrays. A reptile exhibit houses snakes, lizards, and other creatures that were once pets but needed rehoming, which was how Tarpon Springs also became an animal sanctuary.
Price
This aquarium is affordable, with adults over 13 paying $19.99 for a day pass. Children aged 3 to 12 are $14.99, and seniors older than 65 are $17.99.
Location
1722 N Pinellas Ave, Tarpon Springs, FL 34689
Final Notes
Many Florida aquariums boast local ecosystems so you can learn about the environment that surrounds you. Others focus on rehabilitation and conservation.
No matter where you find yourself in Florida, there's sure to be a great aquarium nearby.
Other fantastic aquariums that the whole family will enjoy
If you're hoping to find other incredible aquariums that the kids will be sure to love, look no further than our round-up below!
More about our TFVG Author
A seasoned traveller, Dad, and avid sports tourist, James foundered The Family Vacation Guide to share his expert vacation experiences- especially when it comes to being a travelling family man.
Featured in Travel articles such as Travel + Leisure, TripSavvy and SFGate, you know you're reading some of the best vacation tips online.