Are you planning a trip to Busch Gardens Tampa Bay in Florida?
We've got you covered with everything you need to know before visiting one of America's top amusement parks!
A Quick Intro to Busch Gardens Tampa Bay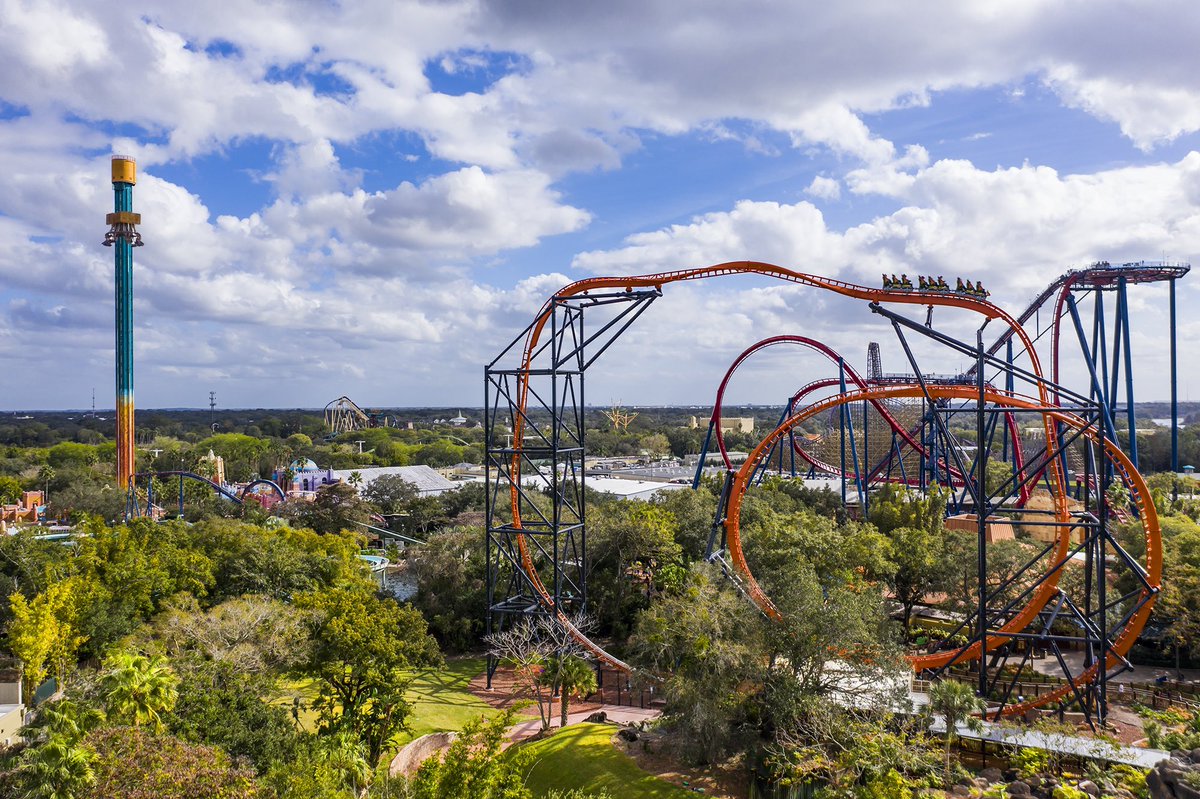 Busch Gardens Tampa Bay ranks among the top amusement parks in the United States. Busch Gardens made the list for many years due to the ever-changing thrill rides, zoo animals, and kid-friendly attractions!
The park offers many rides, shows, attractions, shops, tours, and restaurant dining. The park's "African theme" adds to the allure and adventure of every visit!
Since opening in March of 1959, as a brewery and garden, the park and its employees have continued to create fun and exciting ways for guests to experience rides, food, and animal encounters.
Busch Gardens Tampa Bay Tickets & Reservations
Whether you are looking for a fun day trip with family or friends, planning a vacation, or looking to take advantage of annual passes, Busch Gardens Tampa Bay has options for everyone.
Single Day Passes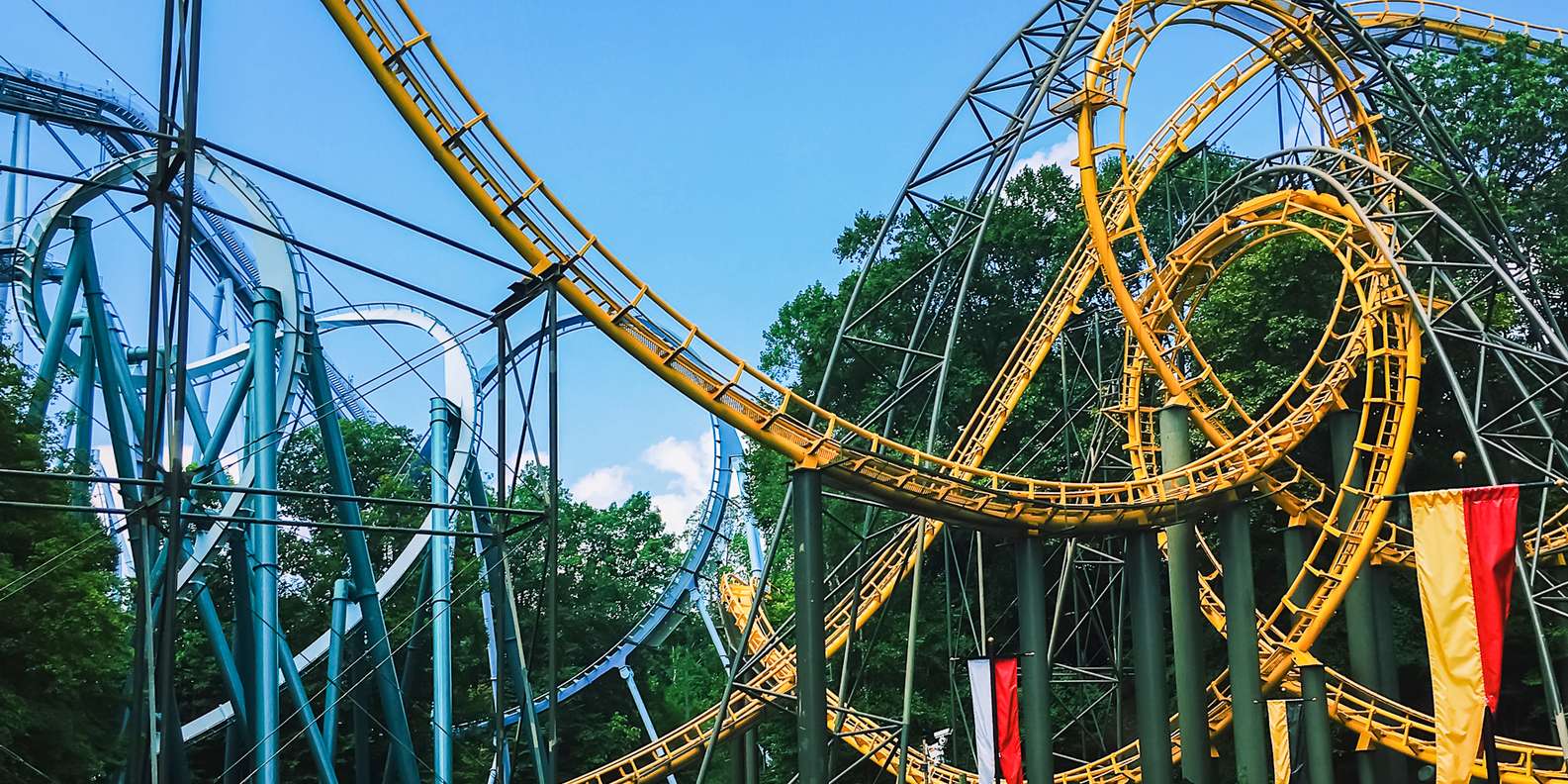 One of the most common ways to visit the park is by purchasing a single-day pass. These passes allow guests to enjoy the rides and attractions in the park for a full day. The ticket includes admission to award-winning shows, live performances, interactive kid zone areas, and access to many animal exhibits.
Single-day passes range from $104.99 – $119.99 for individuals ages three and older. The park often runs BOGO specials for single-day passes.
Fun Card
Popular among Florida residents and frequent park enthusiasts, is the Busch Gardens Tampa Bay Fun Card. This pass allows guests to make a one-time purchase and return to the park as often as they want for the remainder of the calendar year.
This pass includes unlimited park entrance, however, it does have blackout dates and does not include special events like Howl-O-Scream or Bier Fest.
Many visitors take advantage of the Fun Card because they can head over to the park early in the morning or late in the day and enjoy a few rides without having to spend the entire day at the park.
The average cost of the Fun card is $119.99 and is non-transferable. It does not include parking, food, or drinks but does give guests the freedom to play all year long without added ticket expenses.
Busch Gardens Tampa Bay Annual Pass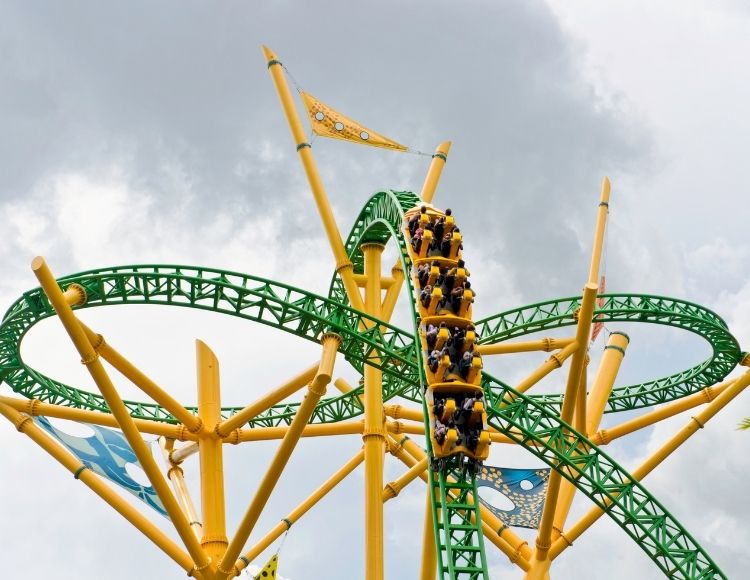 Busch Gardens Tampa Bay Annual Passes are one of the most popular ticket options for guests. There are four different annual pass options to choose from, making it the perfect gift for yourself, family, or friends!
The Annual Passes can be purchased up-front for the full price at the park, online, or over the phone with a park specialist. Florida residents have the option to make low, monthly payments using EZpay.
Bronze
The Bronze annual pass offers cardholders the most basic amenities, which include 12 months of park admission, discounts on guest tickets so you can bring friends at cheaper rates, 10% off park merchandise when shopping, 10% off photo prints and frames, and admission to popular event line-ups like the food festivals. This pass does have some blackout dates. Check the company website for a list of blackout dates.
Silver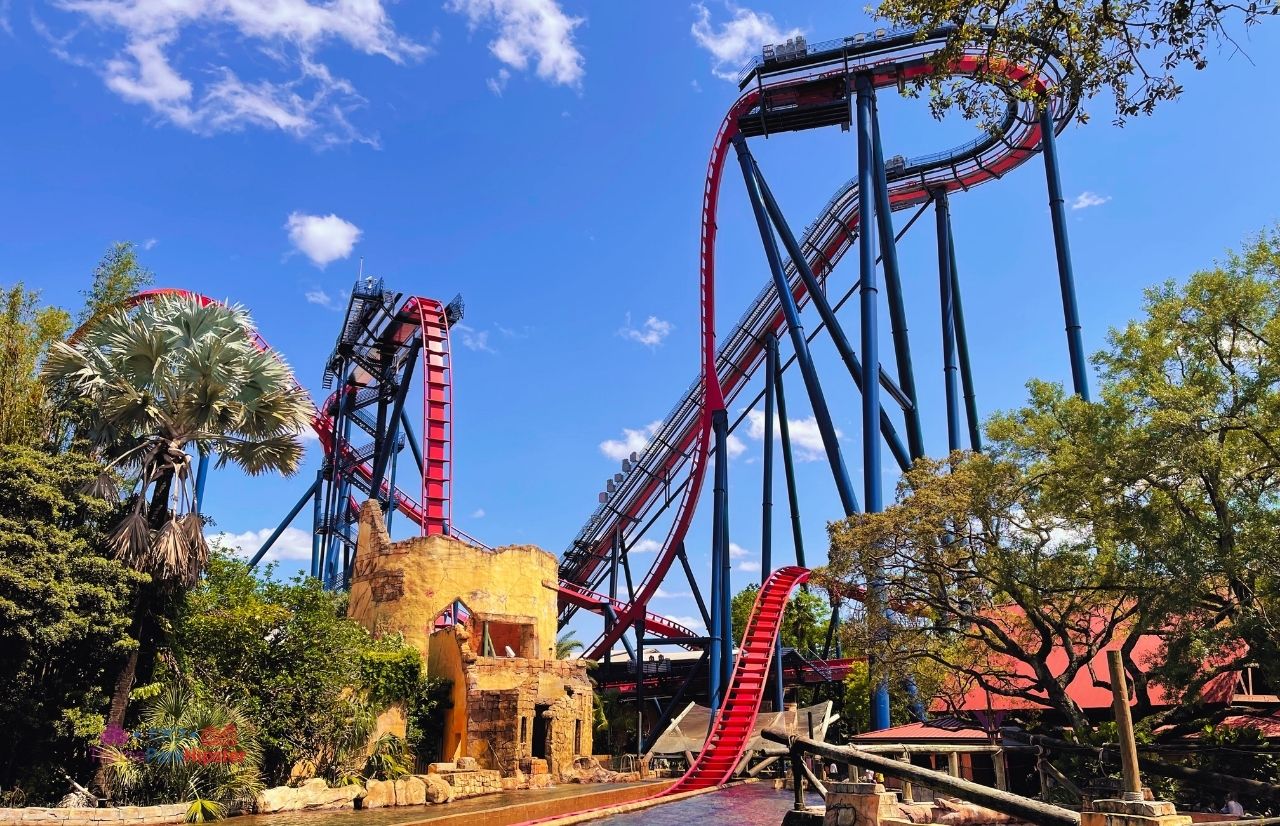 The Silver annual pass offers everything the Bronze pass does; only guests can expect to enjoy a few more perks. This pass comes with no blackout dates and two free guest tickets to share with family or friends. Silver pass holders also receive free parking or have the option to get "preferred parking" for 50% off the upgraded price.
Silver pass members receive 20% off merchandise and 10% off food and drinks at the various bars, cafes, and restaurants. This pass also comes with one free digital photo download and 20% off Quick Queue (front-of-the-line passes) for rides. Guests can also take advantage of other discounts on rentals outlined in the Silver package.
Gold
The next level pass gives members four free guest tickets, and free preferred parking, which saves you time and money. Members will receive 15% off on food and drinks and 30% off park merchandise and 30% off Quick Queue passes.
The Gold package allows members the opportunity to get free up-close reserved parade viewing and discounts on animal encounters and other park activities.
Platinum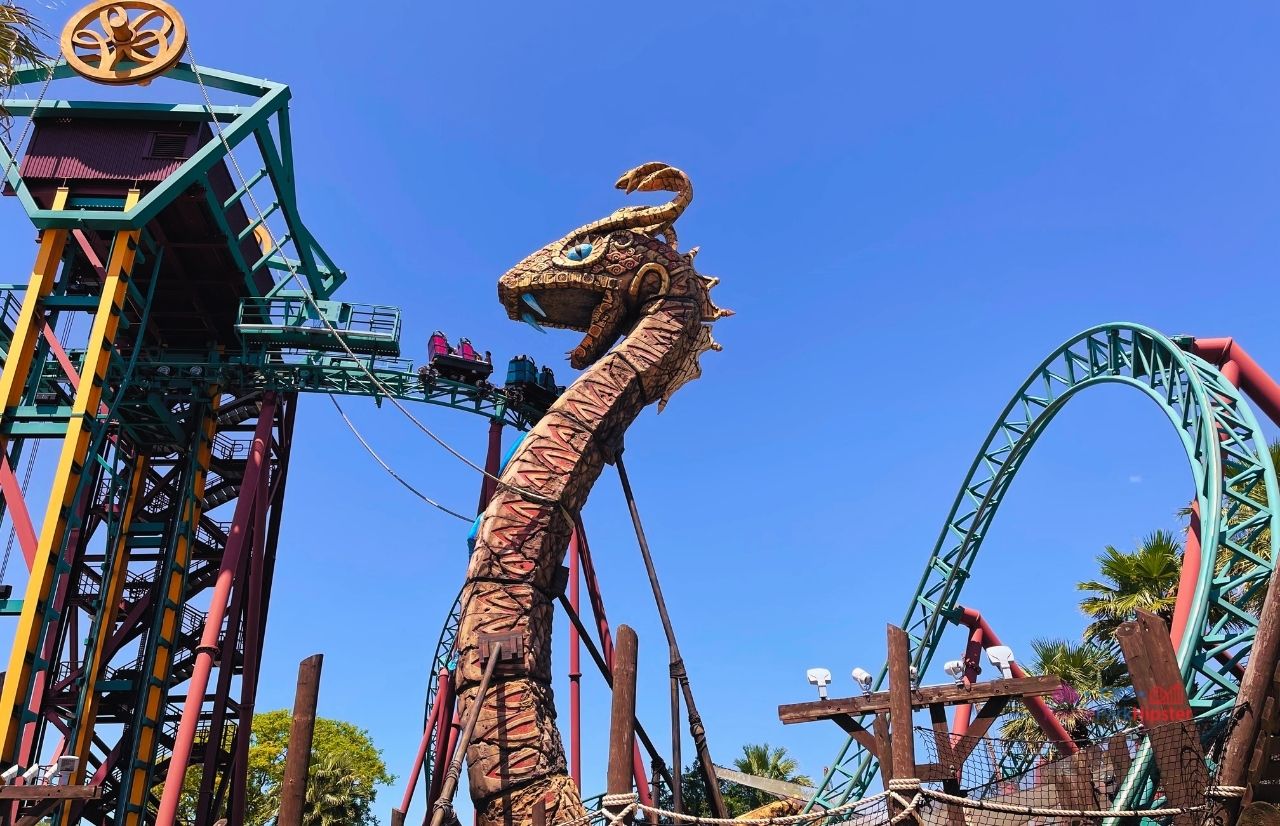 The Platinum pass gives members the ability to enjoy the park without all the added fees and wait times. Platinum members get six free guest tickets, free admission to the opening weekend of Howl-O-Scream, free preferred parking, 20% off food and drinks, 40% off merchandise in the park, free reserved viewings of the shows, free up-close parade viewing, 50% off Quick Queue passes, and discounts on animal encounters, tours, and dining with characters.
Annual passes range from $156.00 to $420.00 before tax. For more information on annual passes and pricing, visit their website to compare options and see which pass suits you best!
Busch Gardens Tampa Bay Hotel/Vacation Packages
The options are endless at Busch Gardens Tampa Bay, giving people the full experience in one bundle. With packages that offer hotel stays and inclusive amenities, people can enjoy the park however they want.
Kids Free Package
Free admission for children ages 3-9 with every adult ticket purchase, your choice from hand-selected hotels nearby, free parking, unlimited access to the park for 14 consecutive days, and discounts on merchandise, food, and drinks.
The Eat Free Package
One free All-Day-Dining Deal per person, choose from a list of hand-selected hotels, unlimited visits to the park for 14 consecutive days, free parking, and discounts on merchandise, food, and drinks.
Busch Gardens/SeaWorld Thrills Package
This package includes the length of your stay admission to both parks, free parking at both parks, one Quick Queue pass for each park (one per day, one per person), choice of hotels from a hand-selected list of partners, and complimentary shuttle rides from your hotel to and from the parks, (provided at select hotels only).
Howl-O-Scream Wild and Wicked Weekend Package
Includes daytime admission to the park for four consecutive days on the weekend you select, admission to the Howl-O-Scream event every night of the weekend you select, (Thursday through Sunday), free parking, and your choice of hotels from the selected list of partners.
Options to "Book now, Pay later" are also available through the company's website. This allows consumers to plan and book their vacation, while not footing the entire bill up-front. Other vacation and event packages are available and vary throughout the year. A comprehensive list is available online.
Upgrades
Busch Gardens Tampa Bay has some of the best upgrades for in-park experiences, including:
All Day Dining
Quick Queue
Safari and Animal Tours
Parking, Strollers, Lockers, and Rentals
On-site Kennel
Reservations
With over 20 different excursions and tours available in the park, it is recommended to make reservations ahead of time to ensure availability the day you arrive. Some tour packages may be purchased at the park on the day of your visit.
Reservations for tours, excursions, private character dinners, and hotels can all be made over the phone or through the Busch Gardens Tampa Bay website.
Sunny Day Guarantee Policy
In Florida, the weather can be unpredictable during certain times of the year. If rain happens to get in the way of your fun, the park's Sunny Day Guarantee gives you the comfort and freedom of knowing you will receive one complimentary day pass to use within one year of your initial visit.
Getting to Busch Gardens Tampa Bay
Busch Gardens is located in Tampa, Florida, and shares a parking area with the water park, Adventure Island. It is located at 10165 McKinley Drive, Tampa, Florida 33612, which is accessible from the North and South entrances via Fowler Avenue or Busch Boulevard.
2 miles east of I-275 at the Busch Boulevard exit
2 miles west of I-75 at exit 265
Only 8 miles northeast of downtown Tampa
30 minutes east of Tampa International Airport
Busch Gardens Tampa Bay Rides & Attractions
There are several different kind of rides and attractions at Busch Gardens.
Roller Coasters and Rides
Busch Gardens Tampa Bay is home to three of the world's top 50 steel roller coasters! Along with thrilling roller coasters, this park also has exciting water rides, sky rides, and a kid's zone, filled with rides, shows, and immersive playground activities.
Falcon's Fury
The tallest free-standing drop tower in North America will surely make your belly drop as you plummet from 300 ft. at 60 mph.
SheiKra
A dive coaster with a steady, 200 ft. climb that brings you to its famous 90-degree drop straight down. The thrill of this ride is the pause at the top, where guests are hanging over the edge, suspended in the air for a few seconds before they drop. This ride also offers incredible views of the city of Tampa, as guests are so high above the ground.
Iron Gwazi
North America's tallest and world's fastest and steepest hybrid coaster! Once a dueling set of wooden roller coasters, this new and improved ride has taken hybrid coasters to a whole new level, reaching speeds of 76 mph and drops from 206 ft high.
Tigris
This coaster is more immersive than most, catapulting riders through various exhilarating twisting loops. It has jaw-dropping speeds, countless drops, and both forward and backward motion.
Montu
A park favorite, Montu was the tallest and fastest inverted roller coaster in the world when it was first built. Montu has seven inversions, a unique Batwing inversion, and it was the first coaster in the world to incorporate an Immelmann loop. It gives riders the feeling of flight and weightlessness.
Congo River Rapids
This exciting water ride simulates a whitewater rapid expedition. The ride features spouting jets, waterfalls, and water caves. Note: riders will get wet on this ride.
Serengeti Express
This calming and educational train ride through the "Serengetti" part of the park allows riders to see various beautiful animals up close.
Skyride
The park also features an amazing Skyride. A cable-car experience with panoramic views of the park, animals, and other exciting exhibits.
Sesame Street Safari of Fun
With Sesame Street characters walking around and live shows for the kids, this is often a hotspot for families with young children. There are countless climbing activities, kid-friendly rides, a splash zone, Elmo's Treehouse, which kids can climb and play in, and a child-size coaster called Grover!
This fun-filled area has food and drink stations as well as merchandise shops, photo opportunities, and seating for parents.
With over 50 thrilling rides, attractions, and shows, Busch Gardens Tampa Bay has something for everyone!
Download the app, or grab a park map upon entering to make sure you don't miss anything on your list! (Park maps will also include showtimes, restaurants, shops, and bathroom locations.)
The Award-Winning Serengeti Safari
While the park offers over 20 different specialty tours, the award-winning Serengeti Safari is by far the most popular. With over 65 acres of land and animals from Africa's Serengeti, it is one of the most up-close and personal animal excursions around.
Tours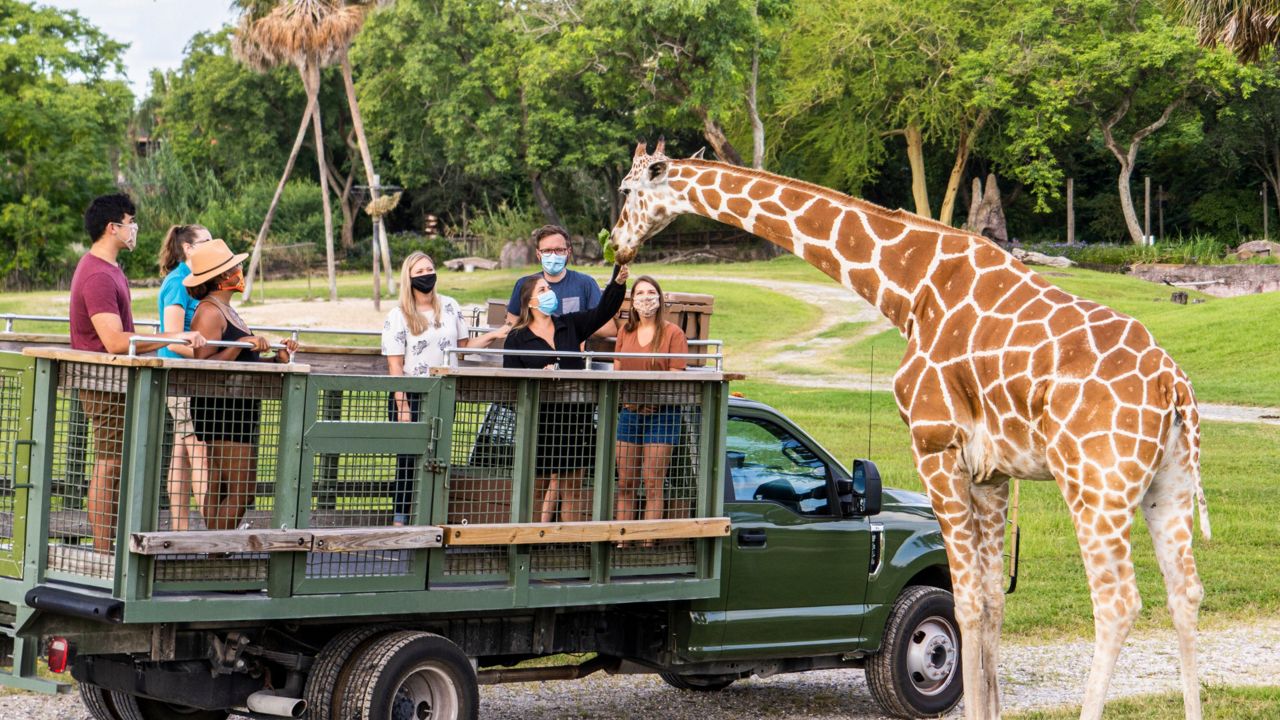 Tours run daily and typically require a reservation ahead of time due to the limited number of people per tour. The tours range from African Safaris to Australia's Insider Tour. Visit the Sloth Encounter, and the Animal Care Tour, or join the exciting Elite Adventure Tour and experience rides and animals unlike ever before.
Animal-specific insider tours are also available and popular for those who want to spend a little more time with their favorite animal! Hang with the gorillas, feed the birds and giraffes, or get your hands dirty on the "Keeper For A Day Tour."
All tour schedules and fees are available online or in the park at the information center.
Shows
Busch Gardens Tampa Bay is known for its live entertainment and shows! And your admission is your ticket! These live, family-friendly performances and shows allow guests to relax in air conditioning or rest their feet while enjoying world-class entertainment.
While the shows and showtimes may vary throughout the year, currently, guests can enjoy "Turn It Up!", "Cirque Electric," and two live character shows in Sesame Street Safari of Fun.
Animals
Busch Gardens Tampa Bay garners over 200 species, from endangered ones to classic animals kids and adults love. The park provides world-class care to all of them. It is noted as one of North America's largest zoos and prides itself on maintaining the healthiest life for every animal in its kingdom.
Due to the extreme caution and dedicated care of the park's trained staff, Busch Gardens Tampa Bay has earned the Humane Certified seal from American Humane. The park has done its best to ensure all the habitats are as natural and safe as possible. For this reason, U.S. News and World Report have named the park one of the best zoos in the country.
Howl-O-Scream
Howl-O-Scream is Tampa Bay's premier Halloween event. People travel from all over to walk through scare zones, and haunted houses, and ride crazy coasters in the dark! Heavily decorated with thematic spooky adventures, each year the park does its best to put on a show you'll never forget! Tickets for Howl-O-Scream are sold separately from regular park admission tickets and can be purchased online ahead of time.
Howl-O-Scream has become so popular that Busch Gardens has added extra weekend dates over the years. Tickets for this event do sell out, as the park is limited with guest capacity during events. The scary and interactive Halloween-themed event runs Thursday night through Sunday night, from September 9th, through October 31st.
Shops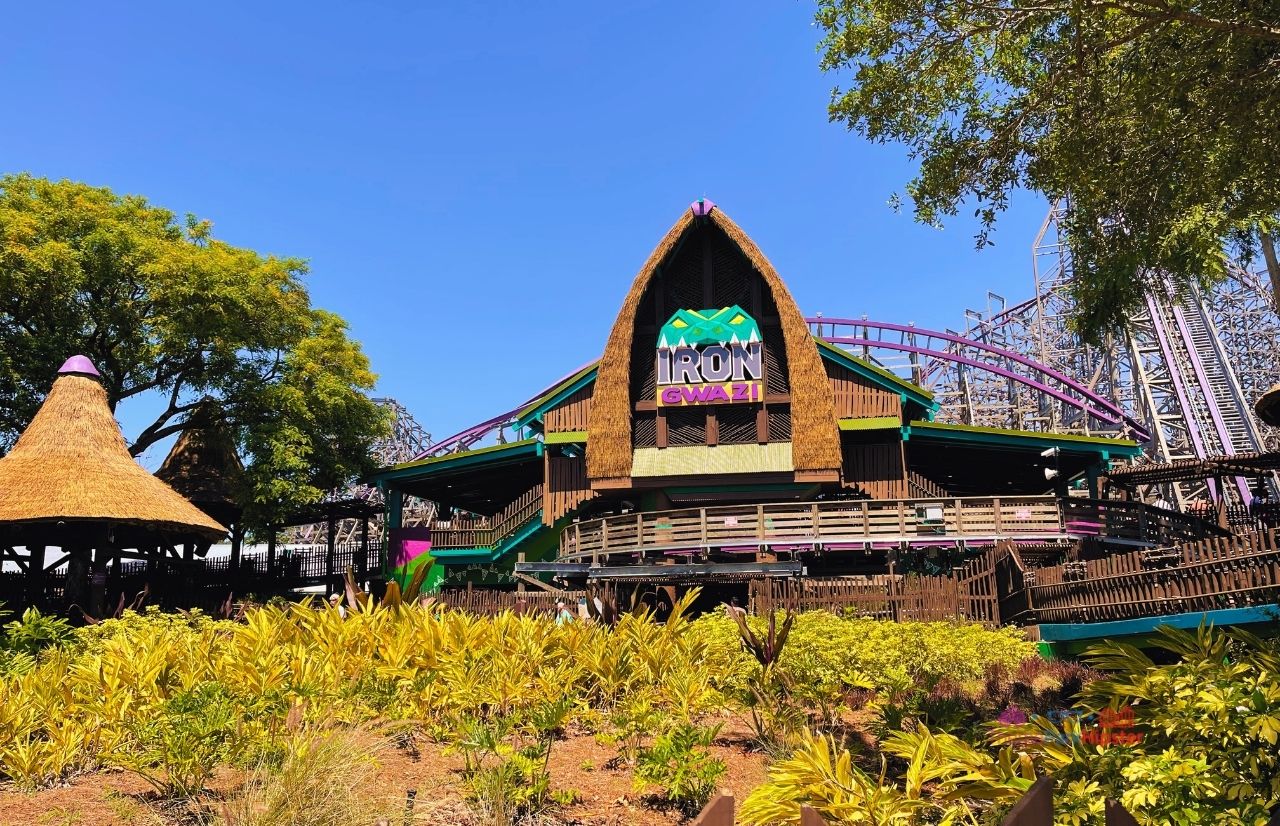 With themed merchandise shops throughout the park, guests can choose from several stores. Some offer souvenirs and clothes, while others are geared towards stuffed animals, photos, keepsakes, and even sweets!
Where to Eat at Busch Gardens Tampa Bay
Restaurants and snack shops are located conveniently throughout the park and vary by cuisine and ambiance. Check out the Giraffe Bar, Zambia Smokehouse, Zagora Cafe, Oasis Pizza, or the Dragon Fire Grill and Pub.
You can quench your thirst with various frozen drink stands, snack shops, and beer/liquor locations. Water fountains are also placed throughout the park for guest convenience.
Certain restaurants feature air-conditioned dining and others have outdoor seating. Check with park staff or your map for more information!
Busch Gardens Tampa Bay: Top Tips for Enjoying your Visit to the Park
Dress comfortably for the weather and wear comfortable shoes.
Wear sunscreen/sunglasses
Download the app!
Plan your rides, tours, and activities ahead of time so you don't miss out!
Call ahead or check online to find out what rides may be temporarily closed that day.
Stay hydrated
Purchase a Quick Queue Pass to avoid long wait times for rides
Check the website for a list of items not permitted in the park before going.
Get there early to avoid long parking and trolly ride lines
Have fun!
For park hours, show times, and attraction closure schedules, check out the park calendar and be on your way to one of the top amusement parks in the country!
More about our TFVG Author
A seasoned traveller, Dad, and avid sports tourist, James foundered The Family Vacation Guide to share his expert vacation experiences- especially when it comes to being a travelling family man.
Featured in Travel articles such as Travel + Leisure, TripSavvy and SFGate, you know you're reading some of the best vacation tips online.