Oh, are you looking for the best free things to do with kids in Chicago, Illinois? The Windy City has everything from hiking trails to museums to free events, and in this article, you can learn how to do the city on a budget. Read on to discover the best free things to do with kids in Chicago!
Where To Find Free Things To Do for Kids in Chicago, Illinois
Chicago is a huge city, and while it may seem like a visit to the Windy City might put pressure on your budget, there are many things you can do for free or at a low price. The following is our list of the free things you can do with your children while visiting Chicago.
1. Chicago Riverwalk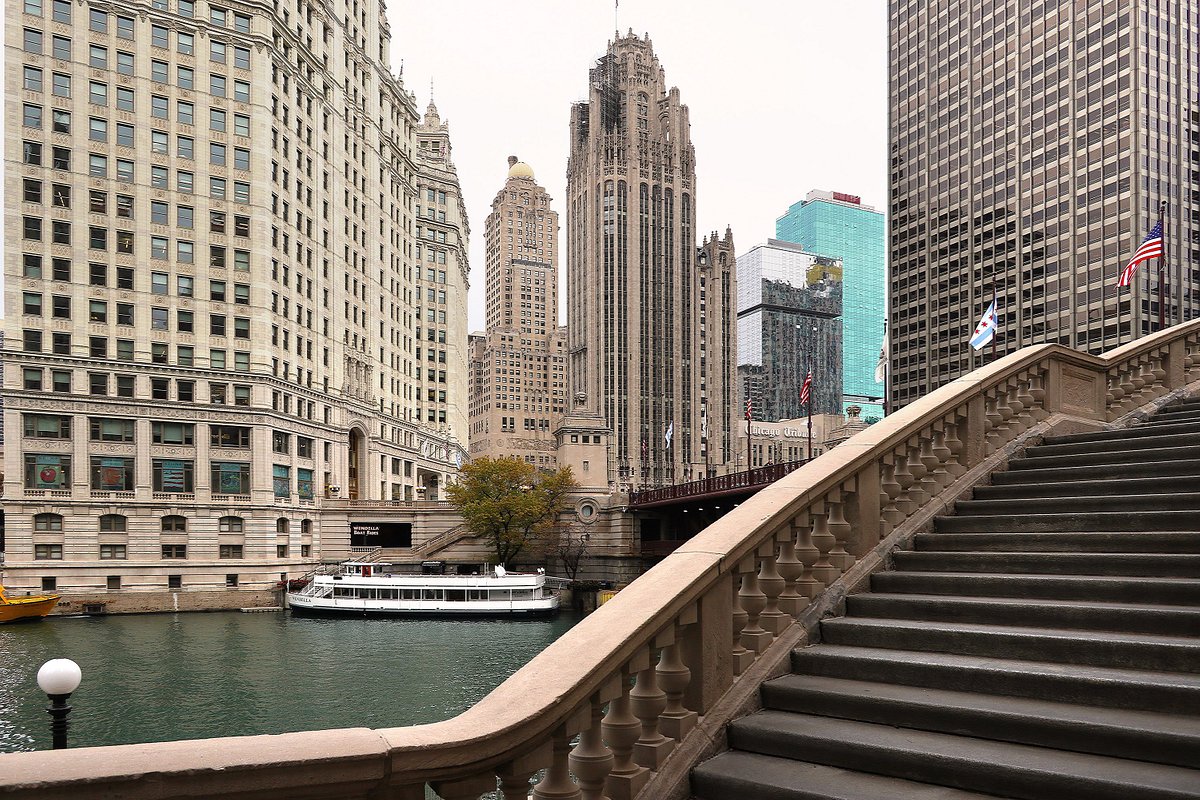 The Chicago Riverwalk is one of the best free things to do with kids in Chicago. It's in the heart of downtown and features bridges, waterways, and gorgeous city skyline views. The Riverwalk is open year-round, and there's always something to do. Splash in the fountains in the summer, see the dyed-green water on St. Patrick's Day and walk through holiday displays in winter.
2. Millennium Park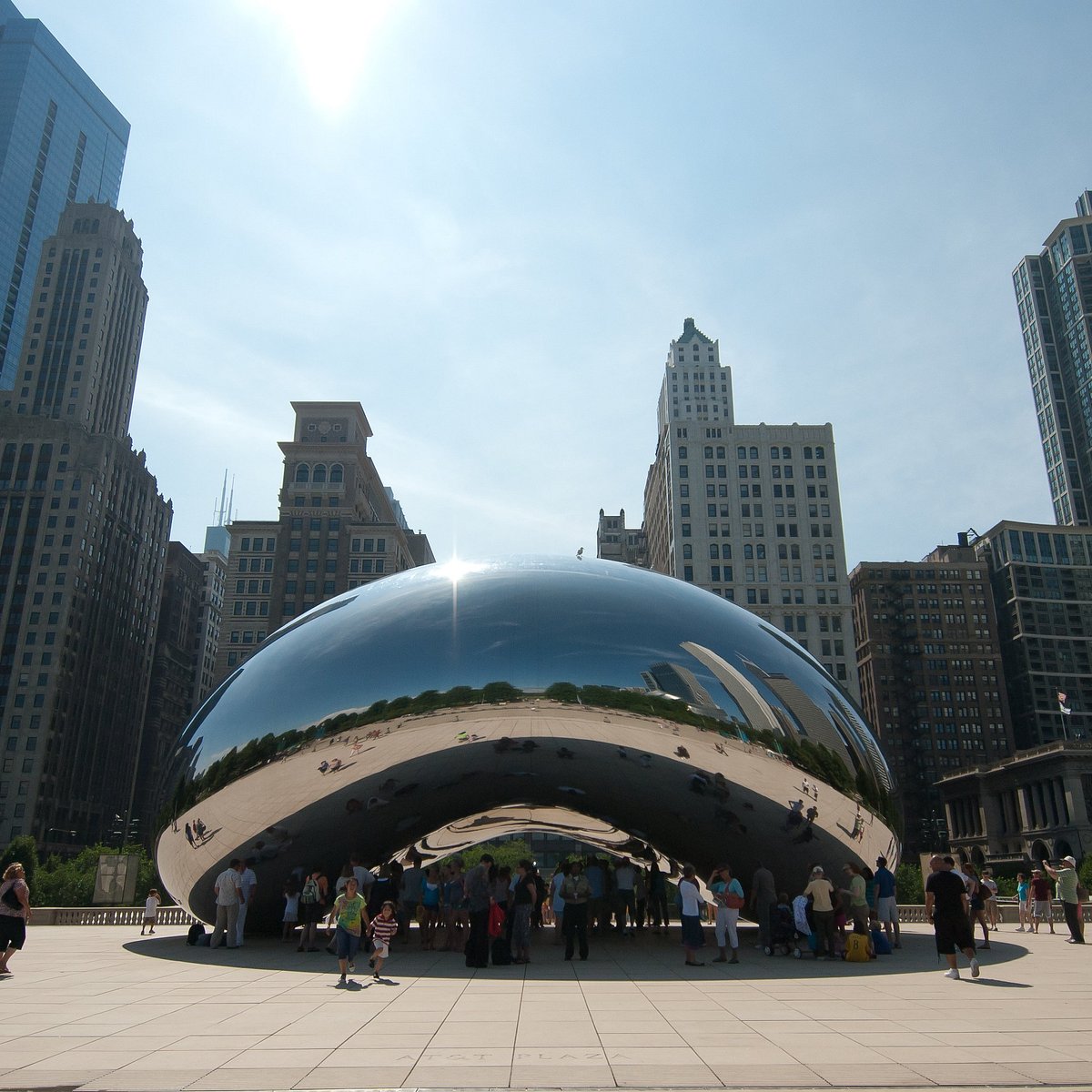 The bean-shaped Cloud Gate sculpture is one of Chicago's most noticeable attractions. You can see Cloud Gate and more free things at Millenium Park in downtown Chicago, like the Crown Fountain and splash pad. Book a free guided tour at Lurie Gardens, listen to music at the Jay Pritzker Pavilion, or stroll around and enjoy the pretty skyline.
3. Harold Washington Library Center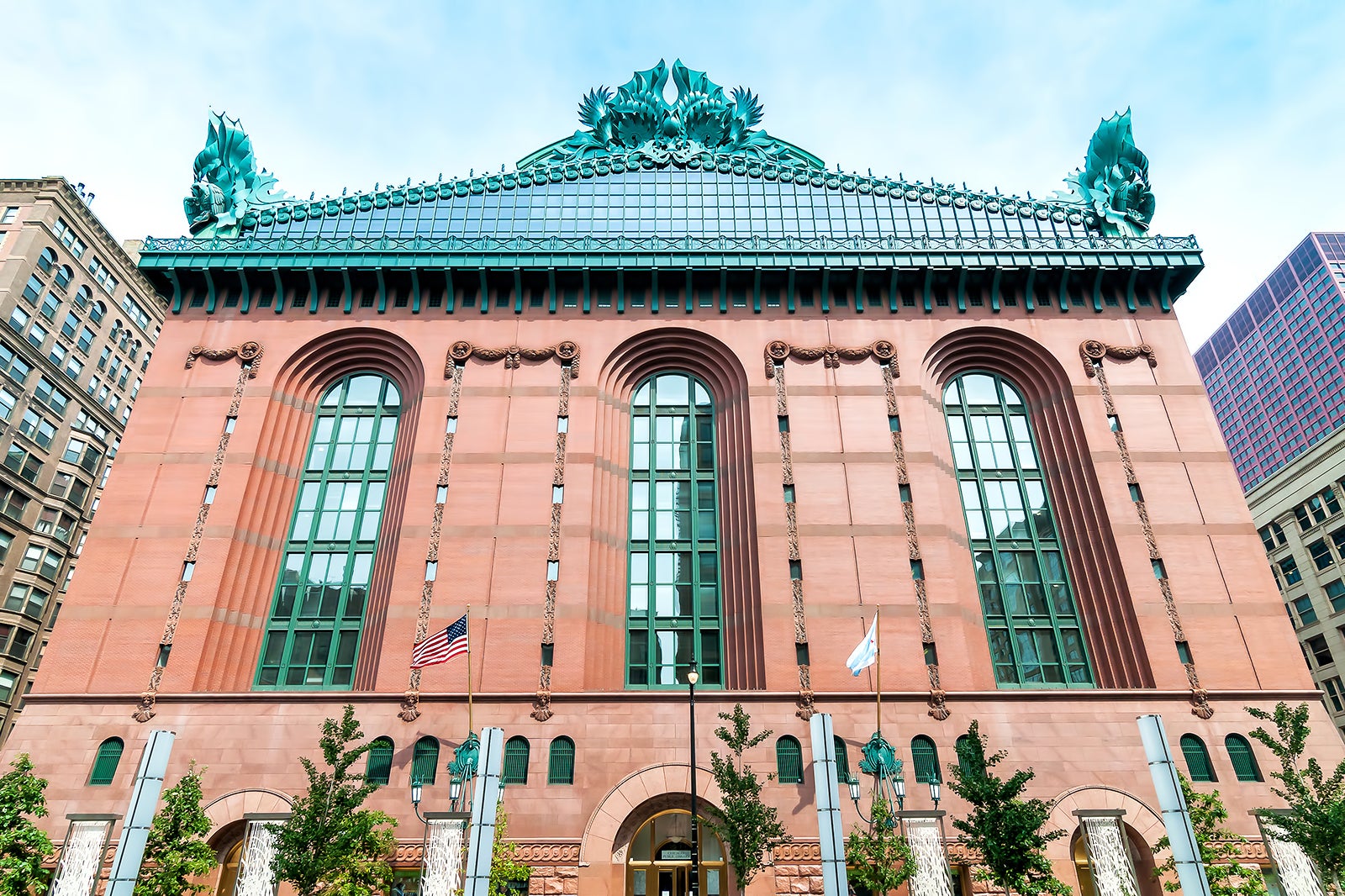 Harold Washington Library Center is the city's main library branch and is one of the best free things to do in Chicago with kids. It's in the Chicago Loop district, just south of the Art Institute, and houses a winter garden, stunning architecture, and thousands of books for your little ones to explore.
4. Chicago Children's Museum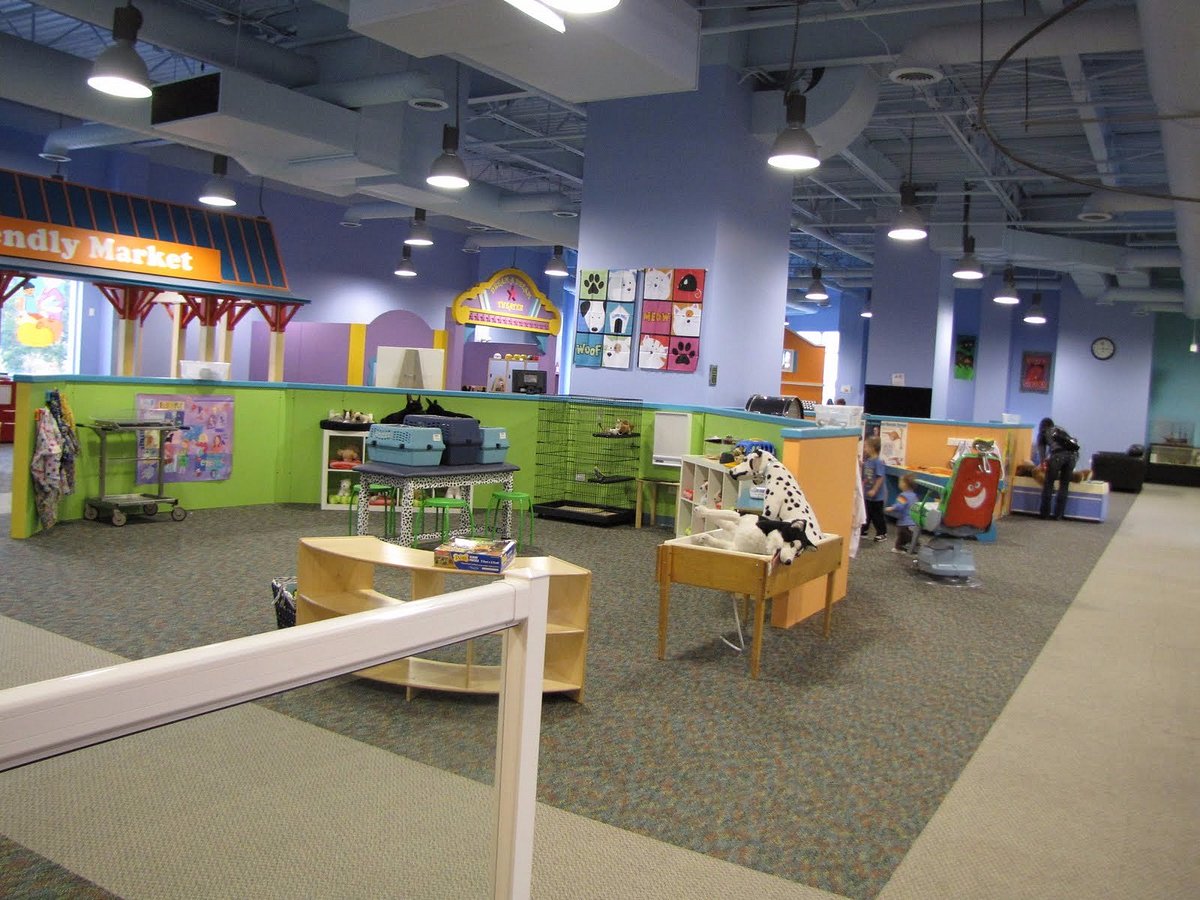 Chicago Children's Museum is a hands-on museum that's great for creative kids. It's on the waterfront, and you can stroll through Polk Bros Park or explore the pier after you've been to the museum. To gain free admission, stop by on Thursdays from 5 pm to 8 pm.
5. Lake Katherine
Lake Katherine is a botanical garden and nature center perfect for kids to explore. Toddlers and teens alike can have fun at the waterfall, lakeside trails, and organic garden, and it's a fun activity for groups of families. The lake is in the southern part of Chicago, near Palos Heights.
6. Palmisano Park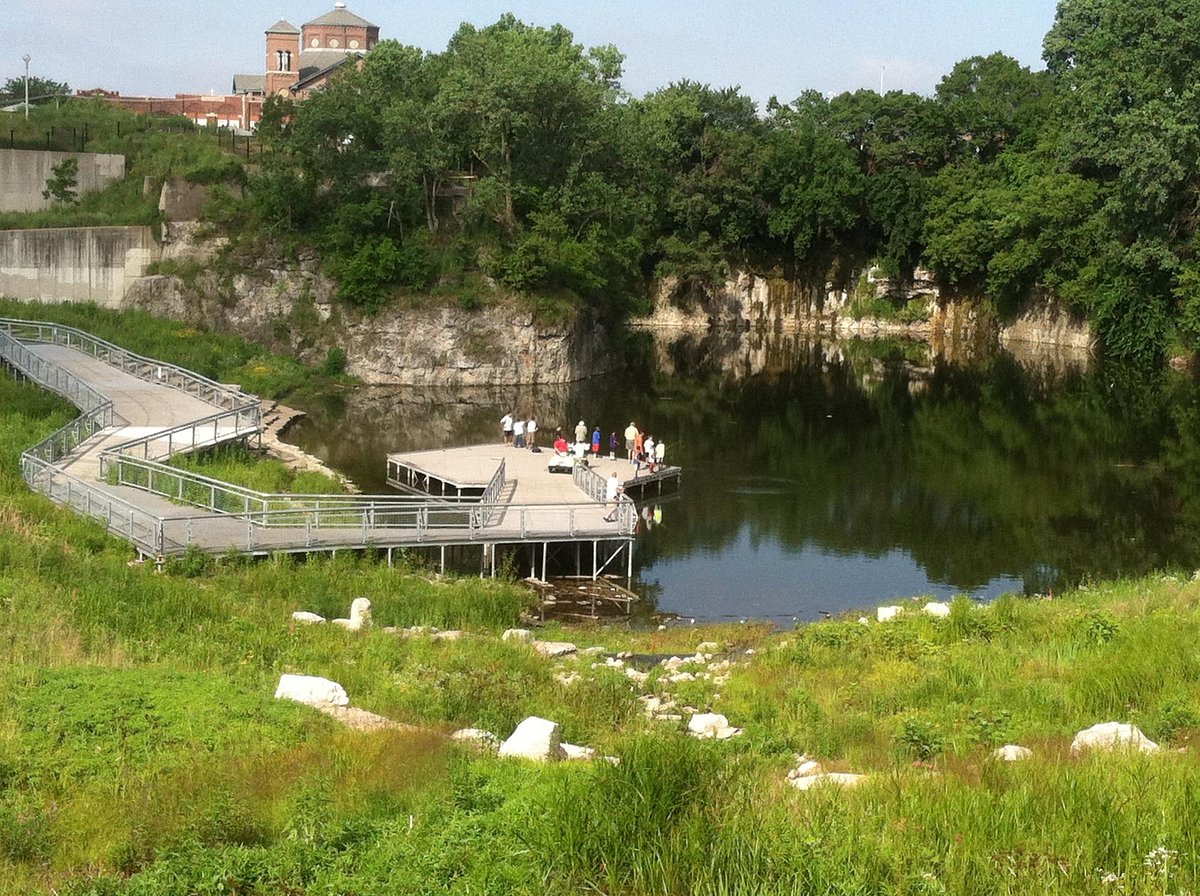 Palmisano Park is a nature preserve in Chicago's Bridgeport neighborhood. It's a natural wetlands area with a fishing pond, athletic track, picnic area, and athletic field, but the best kid-friendly feature of this spot is the extensive trail system made from recycled timber and concrete.
7. Wildwood Nature Center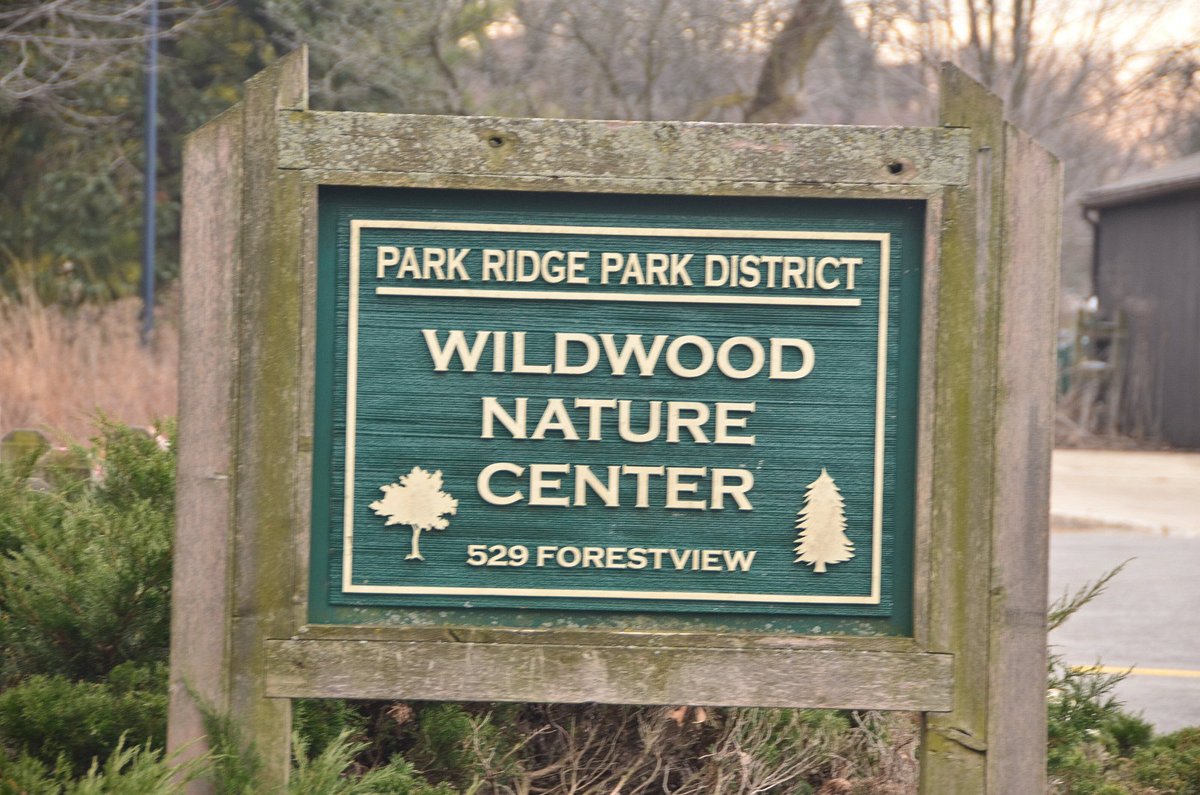 Head down to the Park Ridge neighborhood to check out Wildwood Nature Center, a nature education center that will spark your kids' learning. Kids will love the Nature Nook, where they can learn about biology through hands-on activities like books, puzzles, puppets, and more. Don't forget to see the butterfly garden!
8. Lincoln Park Zoo
Lincoln Park Zoo is among the top things to do with kids in Chicago, and the best part about it is that it's completely free! The zoo houses lions, monkeys, reptiles, and more, and kids can play with farm animals in the interactive area. Visit on the family night for live music, carousel rides, and games.
9. Chicago Botanic Garden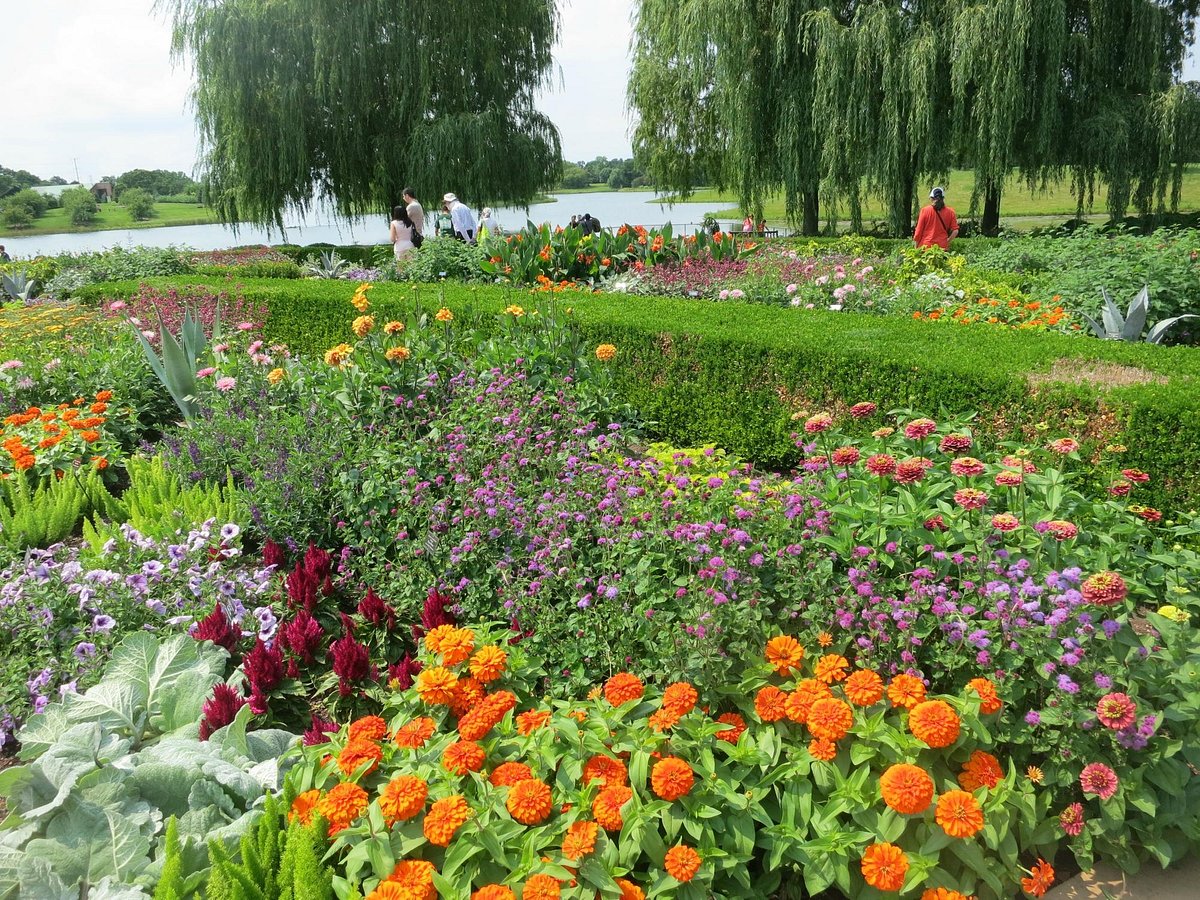 Chicago Botanic Garden is one of the best ways to enjoy the natural beauty of Illinois. It's in north Chicago, in the Glencoe area, and kids can enjoy over 380 acres of landscaped gardens. In addition, there's a fun model train area, a butterfly garden, and a nature play area. Admission is free, but you may have to pay for parking.
10. North Park Village Nature Center
Just north of the city center, North Park Village Nature Center is a fantastic nature education center for kids. Your family can explore the hiking trails, go birdwatching at the birding area, or watch wildlife on the lake and grounds. Along with those activities, there is a discovery room where kids can experience nature hands-on and learn through interactive activities and displays.
11. North Branch Chicago Public Library
The North Branch Library in the Gold Coast neighborhood hosts many free family activities. You can get active with a yoga class, enjoy story time with little ones, or get your teens' minds working with a STEM class.
12. Ed Paschke Art Museum
Inspire your little art lovers with a trip to Ed Paschke Art Museum, a free gallery in the Portage Park area. The exhibits range from photography to mixed media, and the bright colors and engaging art will delight children and teens. The museum introduces a new traveling exhibition every few months, so check the schedule to see what's on.
13. Old Town Aquarium
Old Town Aquarium is a little aquarium shop in Irving Park, and it's free to browse around the displays. The shop specializes in tropical and exotic fish and has enchanting maritime-themed decor, and there are dozens of fun exhibits that your kids will enjoy.
14. The DuSable Museum of African American History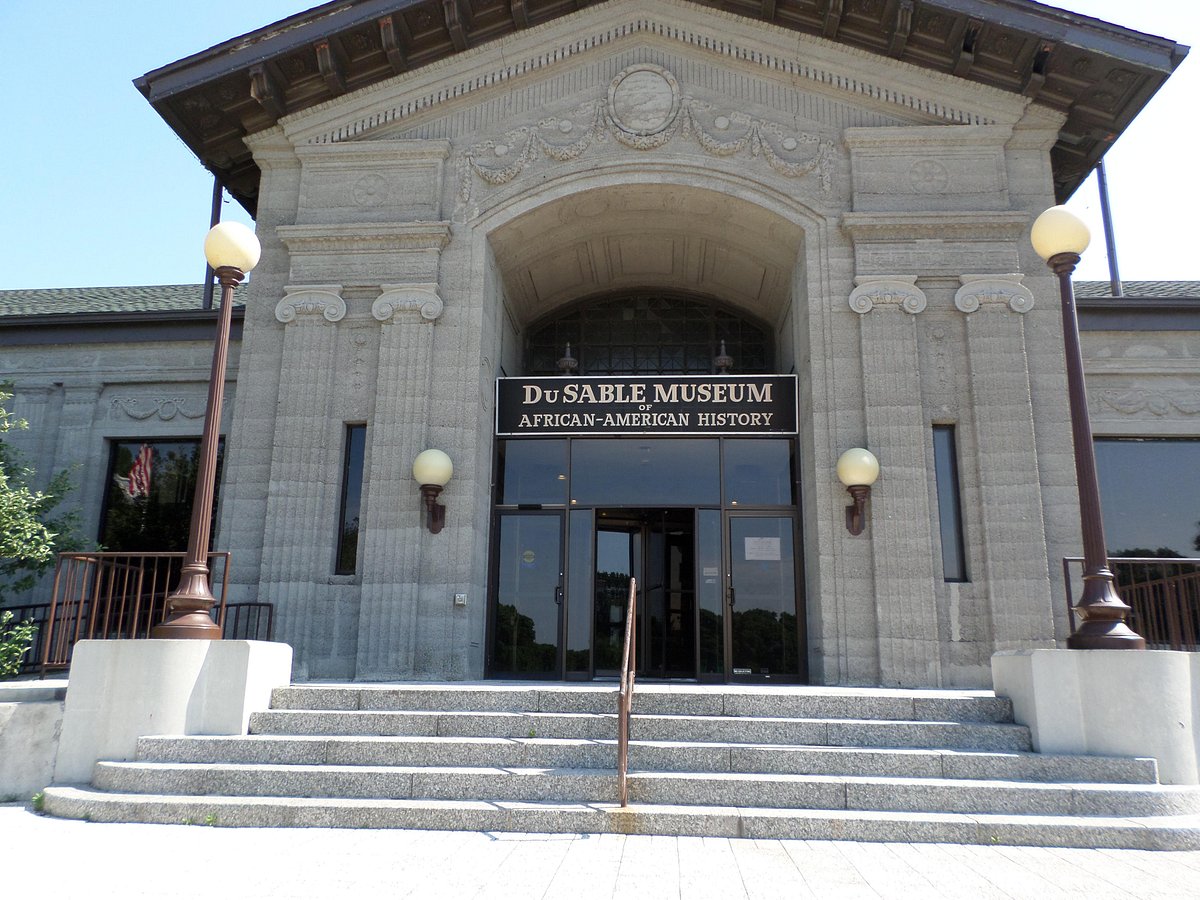 The DuSable Museum of African American History is the country's oldest independent African American museum, and it's a must-see if you're in Chicago. It's by Washington Park, near the University of Chicago, and focuses on African American history, art, fashion, and more. Admission is free on Wednesdays, and visiting the museum is a perfect way for kids to learn about culture and history.
15. Downers Grove Museum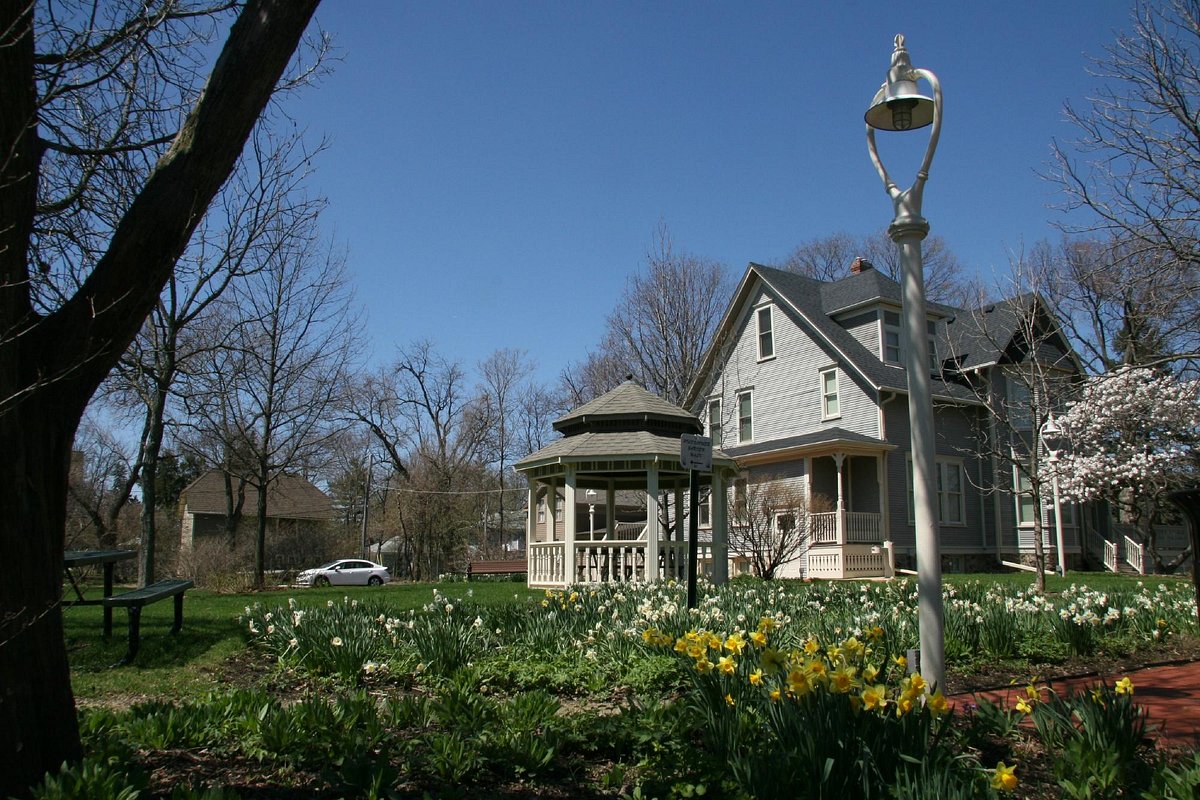 Downers Grove Museum allows your kids to step into the past and see what life was like in the 19th century. The former residence is free to visit, and you can take a self-guided tour on Tuesdays, Wednesdays, and Thursdays. Adjoining the house is Wandschneider Park, which includes a walking trail, picnic tables, gardens, and a nature area.
16. Dave's Rock Shop
Check out this little hidden gem in the Evanston area. Dave's Rock Shop houses all kinds of geological artifacts, and the gemstones, minerals, and beads will fascinate curious kids. The best part is the free fossil museum in the basement, where your family can learn about local fossil history and see specimens.
17. Fermilab's Ask-A-Scientist Tours
Fermilab is a particle physics laboratory in the Batavia area of West Chicago. It has guided tours and fun events for your kids to learn about science, and on the first Sunday of every month, you can visit for free with their Ask-A-Scientist Tours. This experience is for older kids aged ten and up, but parents will have fun too!
18. Skokie Lagoons
Drive over to Skokie Lagoons in the Glencoe area for an outdoorsy experience. It's a popular place for kayaking, but you can make your trip free of cost by walking around the lakes. Kids can enjoy a scavenger hunt and look for lily pads, geese, and local plant life, and you can end your trip with a picnic by the lush trees.
19. Glacial Park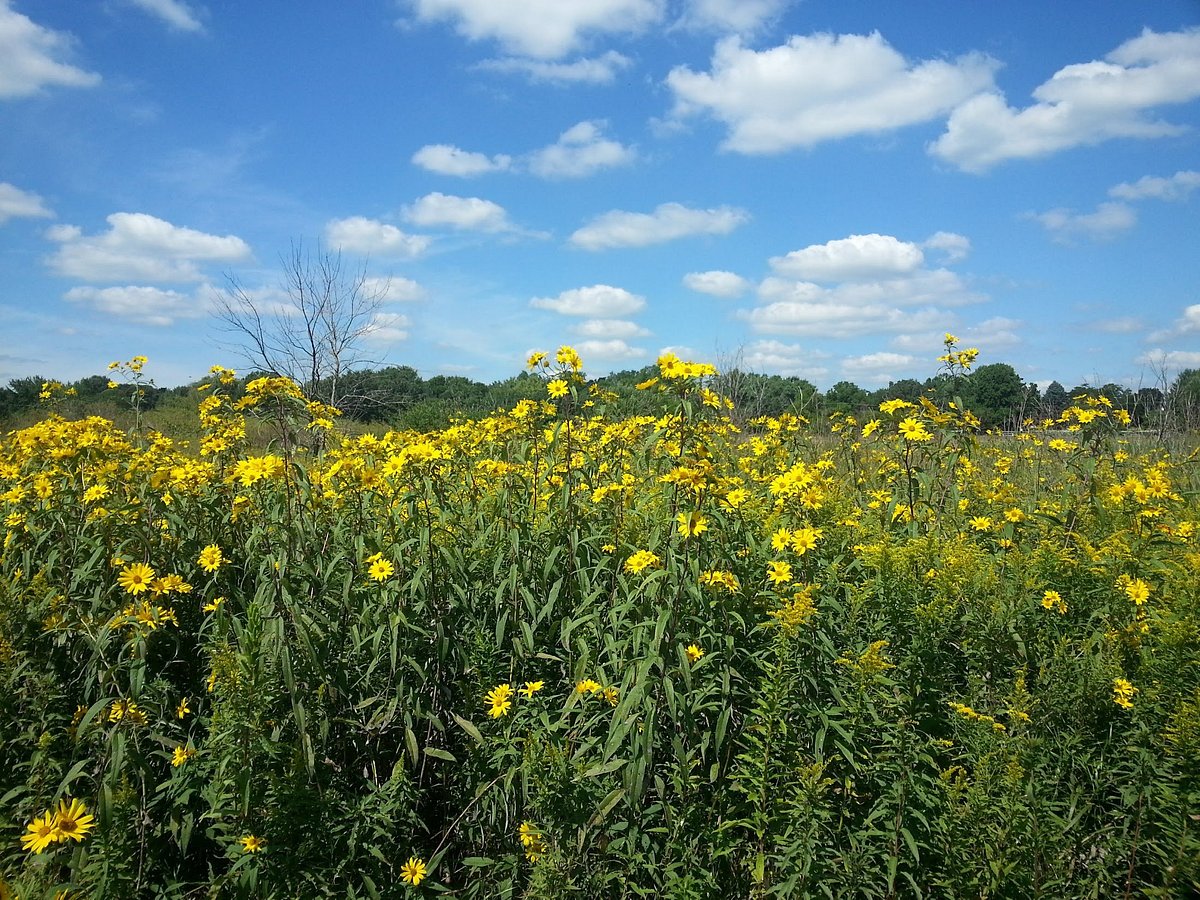 Glacial Park is a conservation area with wetlands, trails, fishing ponds, and beautiful lakes and rivers. It's free, dog-friendly, and open to the public daily. The park spans 3400 acres and is perfect for your kids to get some outdoor time. You can take your children there to bike, play disc golf, and even go geocaching.
20. Adams Park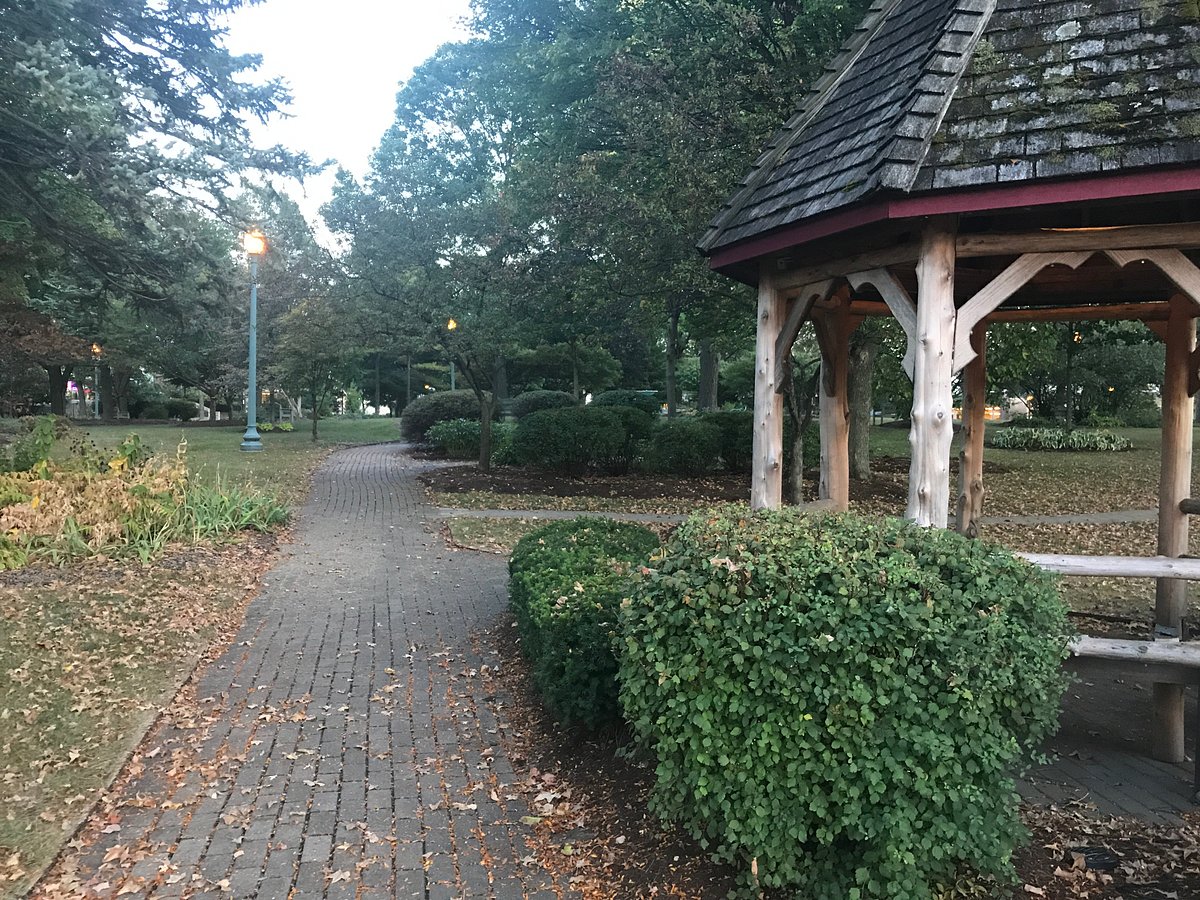 Adams Park is a little playground ideal for younger kids. It's safe and fun and features a walking trail and lush grounds. The free park operates a water playground during the summer months, but you can take your kids on a snowy walk during the wintertime.
21. Museum of Contemporary Art Chicago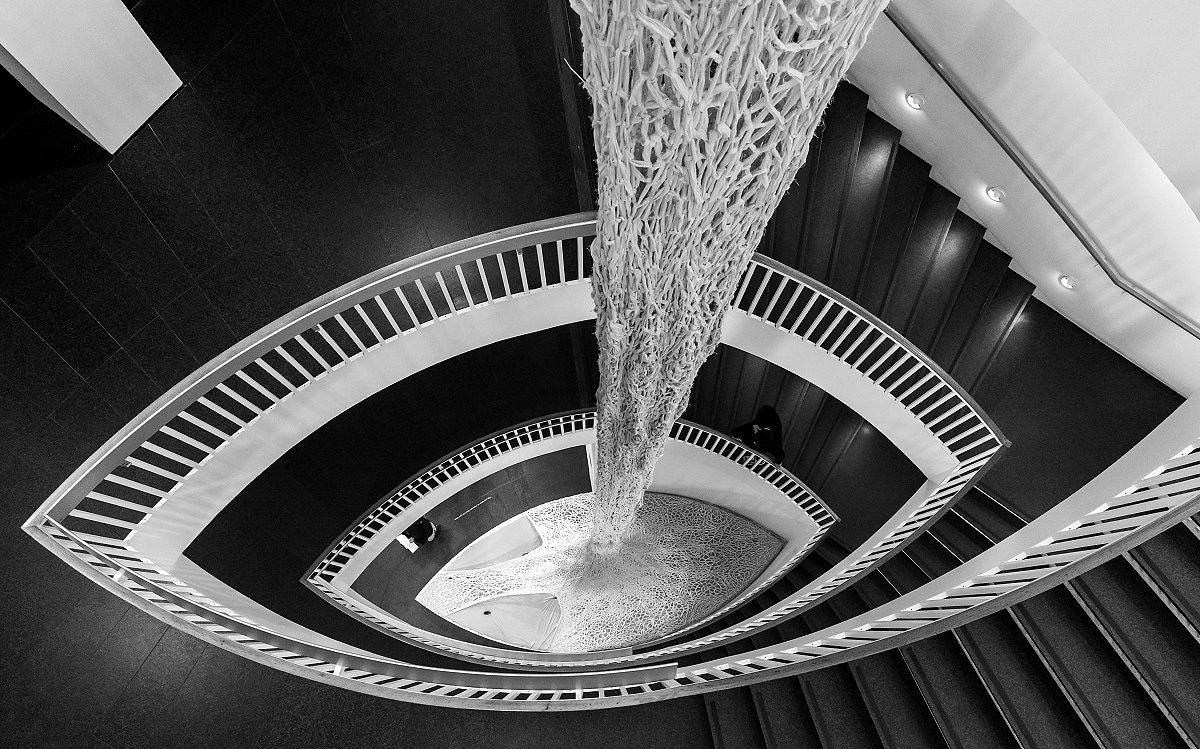 Head to the Streeterville district, just east of the Magnificent Mile, to visit the Museum of Contemporary Art Chicago. It's one of the premier art galleries in the world, and you can gain free admission for all your kids under 18.
See sculptures, paintings, photography, and live performances ranging from jazz to art lectures. In addition, you can view art from native Chicagoans like Nick Cave or works from the current artist-in-residence.
22. Busse Woods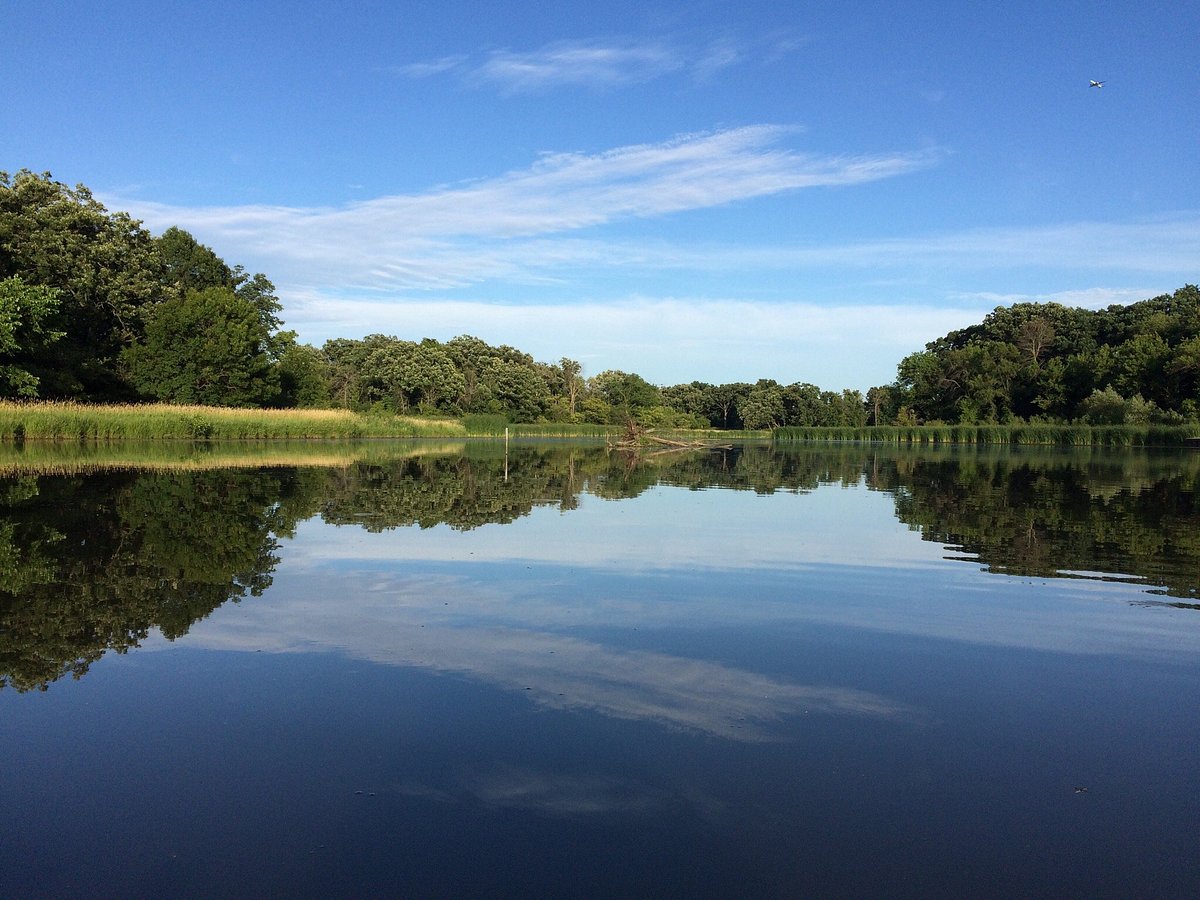 For the best wildlife-watching in Chicago, check out Busse Woods, a nature preserve in the Rolling Meadows area. There's an elk habitat where your kids can view wildlife up close, several picnic groves, and a biking trail. This lakeside forest is also great for scouting out flowers and plant life.
23. Chicago Neighborhood Tours
One of the best free things to do in Chicago with kids is the neighborhood tours with Chicago Greeter. You can choose a historic neighborhood and receive a guided tour from an experienced local, and it's a great way to learn about the history and culture of Windy City. You might want to leave a tip for your helpful guide, but the tours are free of charge.
24. National Museum of Mexican Art
Learn about the Chicano culture in Chicago at the National Museum of Mexican Art on the Lower West Side. The free gallery features over 5000 works, and the stunning art will impress adults and kids. You can also see historical artifacts, temporary exhibitions, and live concerts.
25. Chicago Cultural Center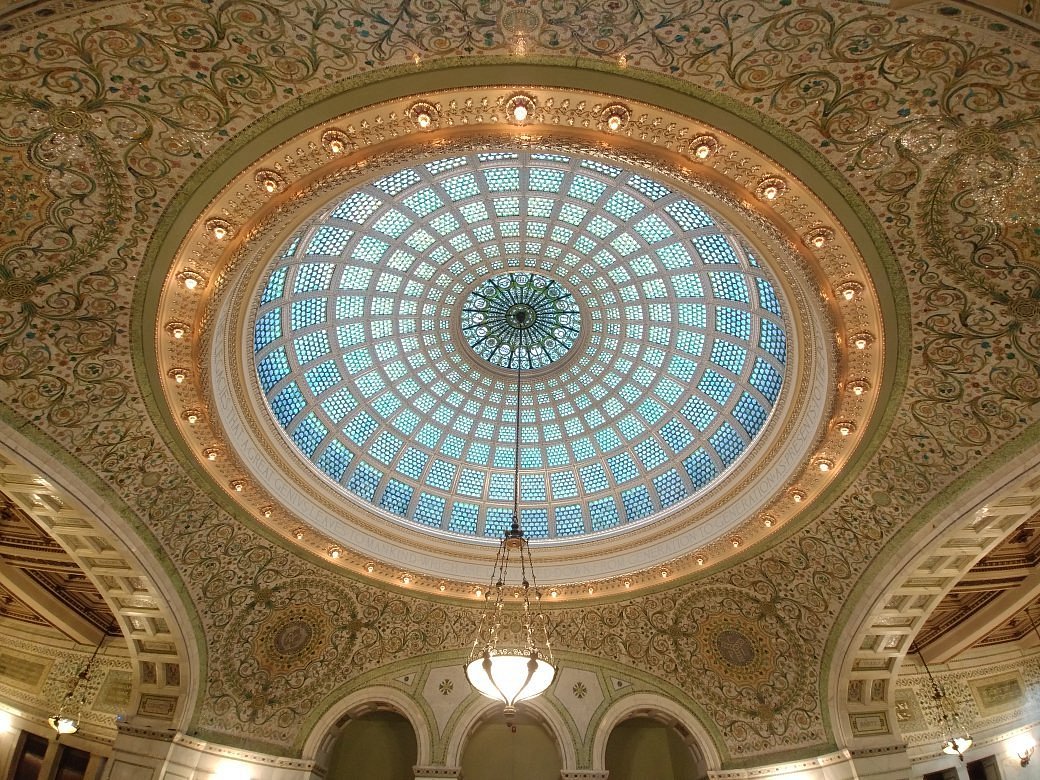 Chicago Cultural Center is a hub for cultural experiences, and your kids can attend free concerts, dance and theater events, and art exhibitions. It's next to Millenium Park in downtown Chicago and is a spot you won't want to miss.
26. Pilsen Public Art
The Pilsen neighborhood is famous for its brightly colored murals, and you can take the family on a free, self-guided tour. The art ranges from historical tributes to funky cartoon characters, and kids will have an engaging time trying to spot all the murals.
27. Navy Pier
The Navy Pier sits on Lake Michigan and includes a park, beach, and auditorium. It's free to explore, and you can walk through bustling shops or stand on the observation deck. Kids will especially love the Hole in the Ground attraction or watching boats sail up and down the lake.
28. Lakefront Trail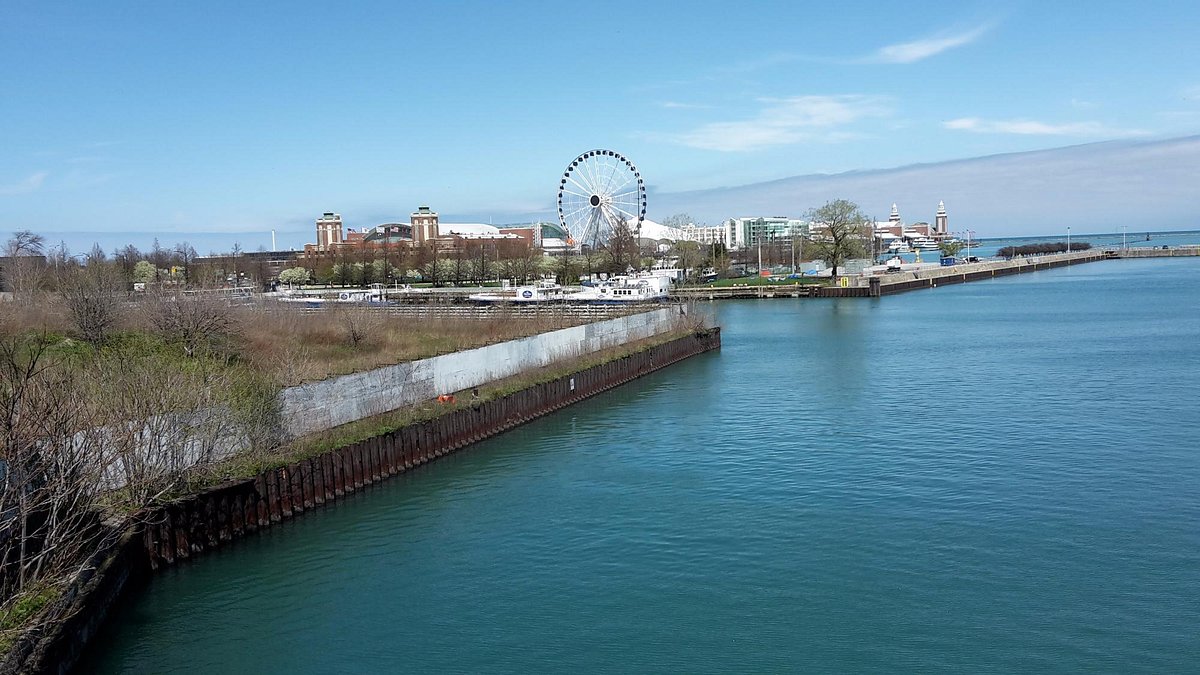 The Lakefront Trail is a long path along the length of Chicago's border with Lake Michigan. It's the ideal way to see both city views and waterfront shores, and you'll go past harbors, parks, fountains, museums, and islands. You can take the kids swimming if it's hot or bundle up in warm clothing and trudge through the beautiful Chicago snow.
29. Chicago Women's Park & Gardens Indoor Play Space
If the weather outside isn't cooperating, head to Chicago Women's Park & Gardens and visit the indoor play space. The spot is in Chicago's Near South Side and features a children's science lab, fountains, gardens, and a small cafe.
30. The Lego Store
You might not think of the Lego Store as a free place, but you might be surprised to learn that they offer free events! You and your kids can visit for free modular build events, so head down to Water Tower Place and take advantage of this free experience.
31. Storybook Trail
This interactive trail will enchant your kids! Follow along on the path and enhance your children's reading skills at Little Bear Garden in Glenview. The local library runs this program and exchanges the stories seasonally for a fresh new challenge every few months.
32. Peggy Notebaert Nature Museum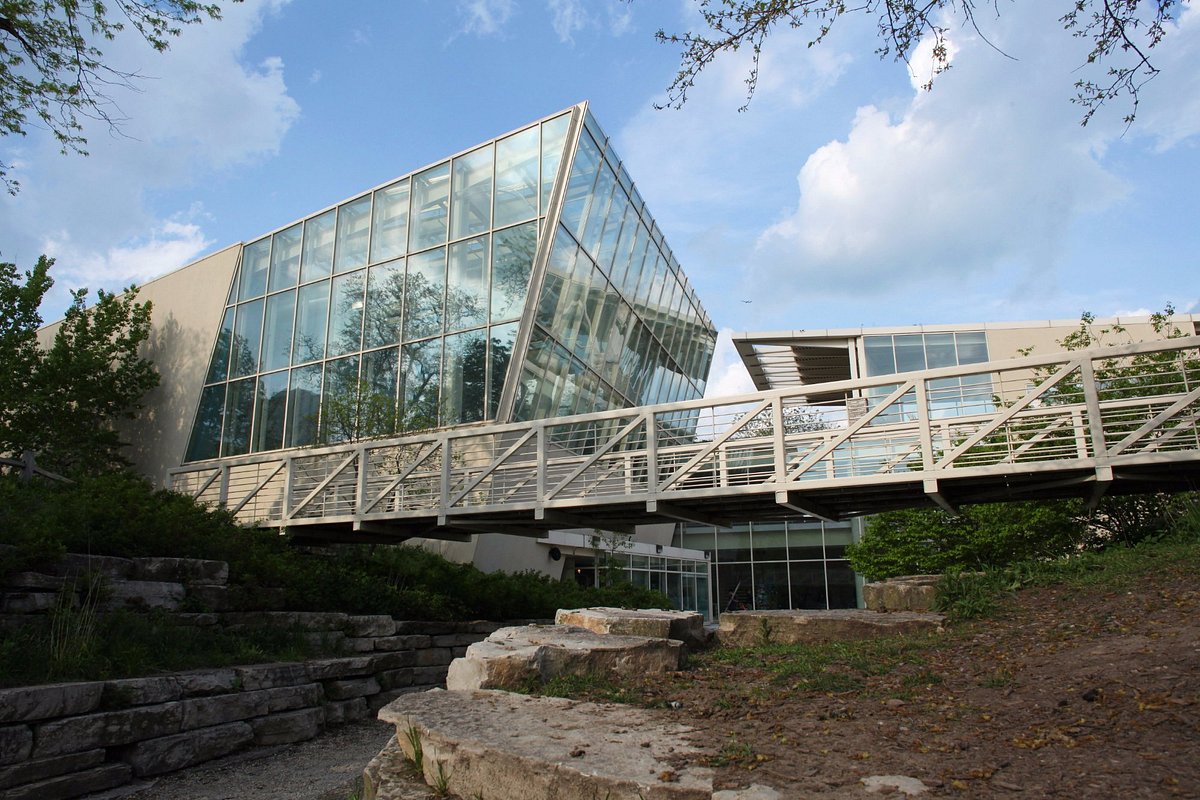 The Peggy Notebaert Nature Museum is a fun way to learn about science and wildlife with your kids. It's a natural history museum with still-life exhibits, but you can also venture into the walkways to see local wildlife in their natural habitat. The entire family can get in free on Thursdays from 10 am to 4 pm.
33. Kline Creek Farm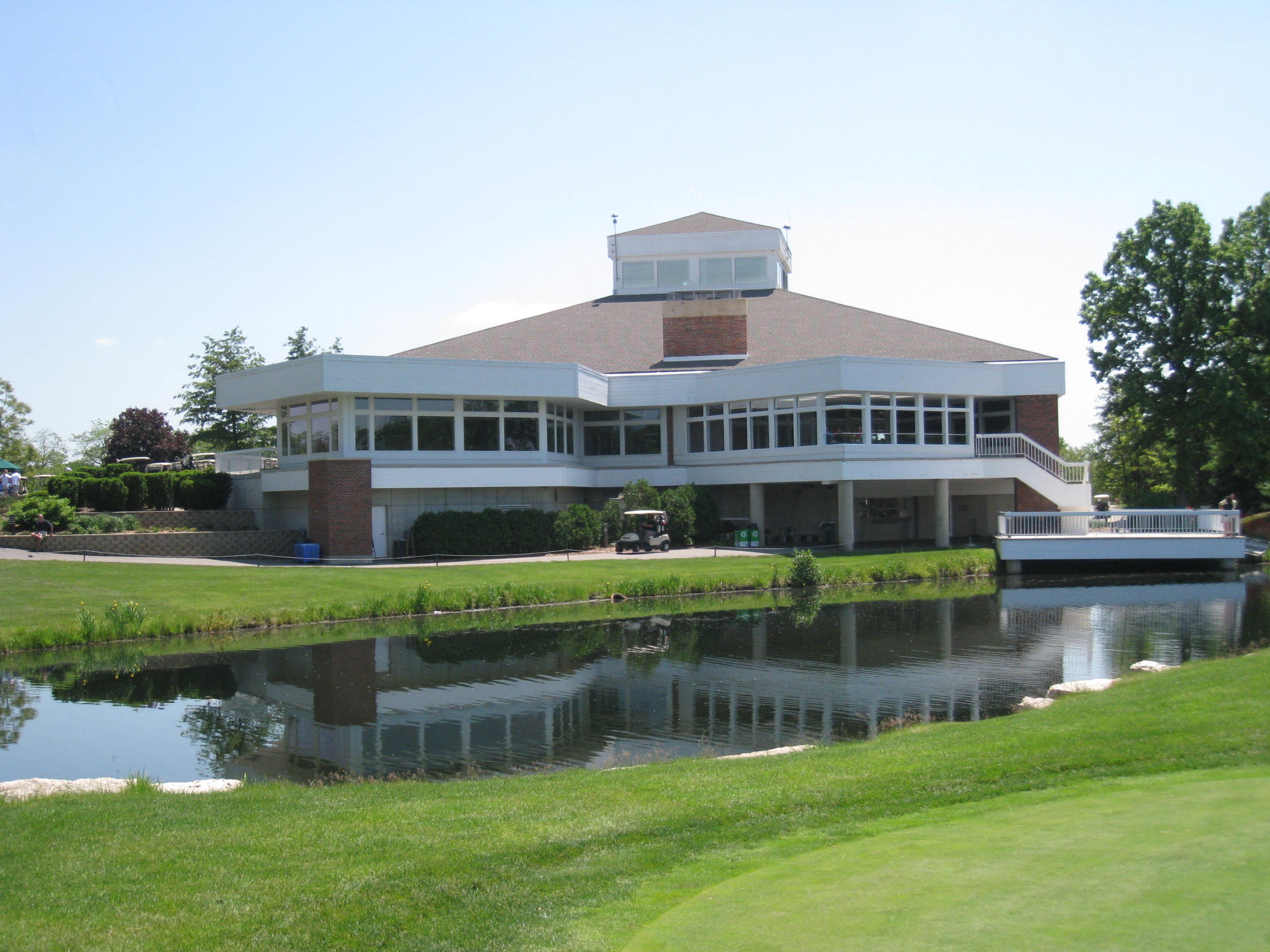 Kline Creek Farm is a living history museum right in West Chicago. It's a working farm with livestock, blacksmithing, historical objects, and more. The museum is the perfect way to make history come alive for your kids, and the best part is that it's free to visit. Check their calendar for recurring events and seasonal activities.
34. Emily Oaks Nature Center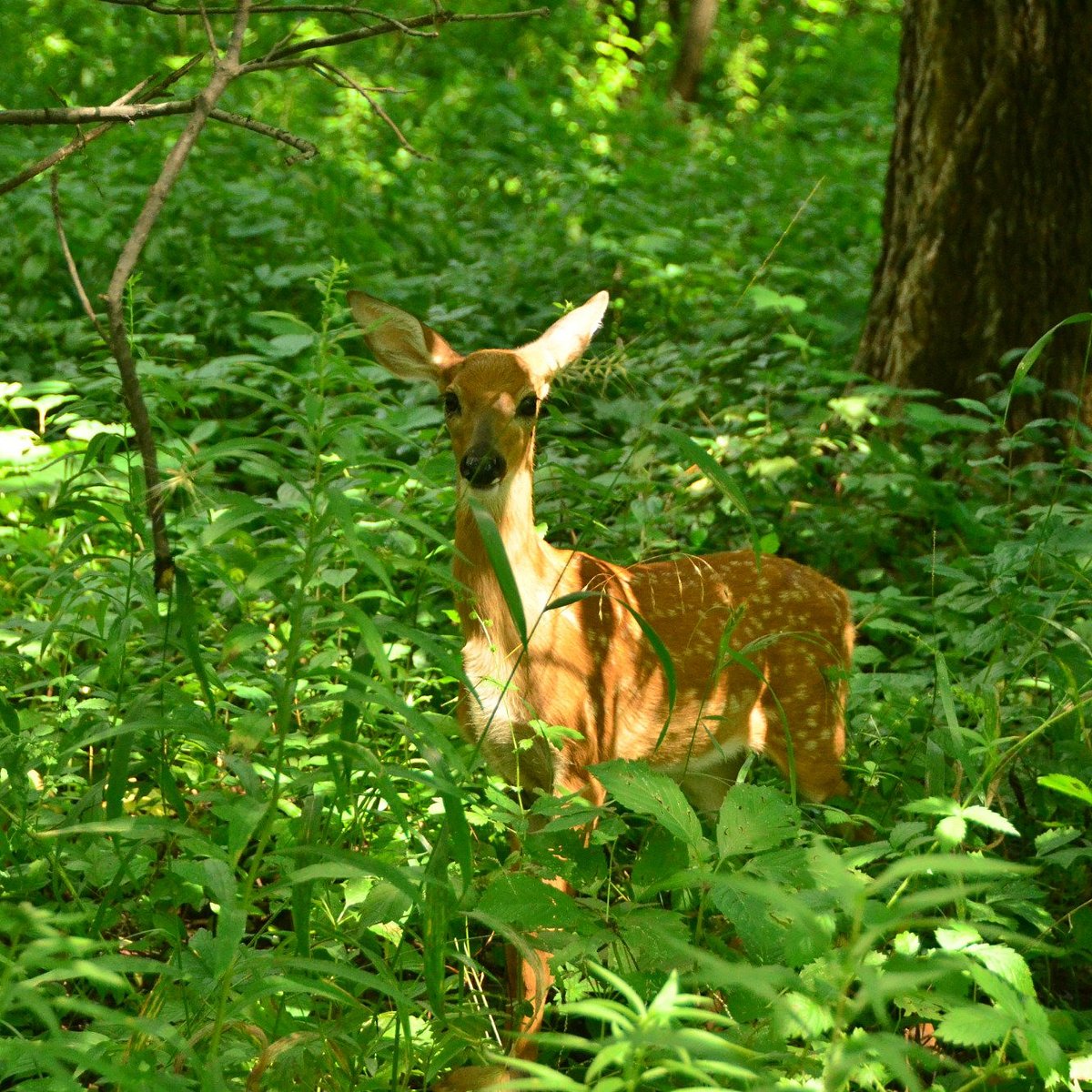 Emily Oaks Nature Center is in northern Chicago, next to the Oakton Community College. It's a nature preserve with a play area, garden, indoor nature center, and nature exhibitions. They host many free events and seminars for kids.
35. Maggie Daley Park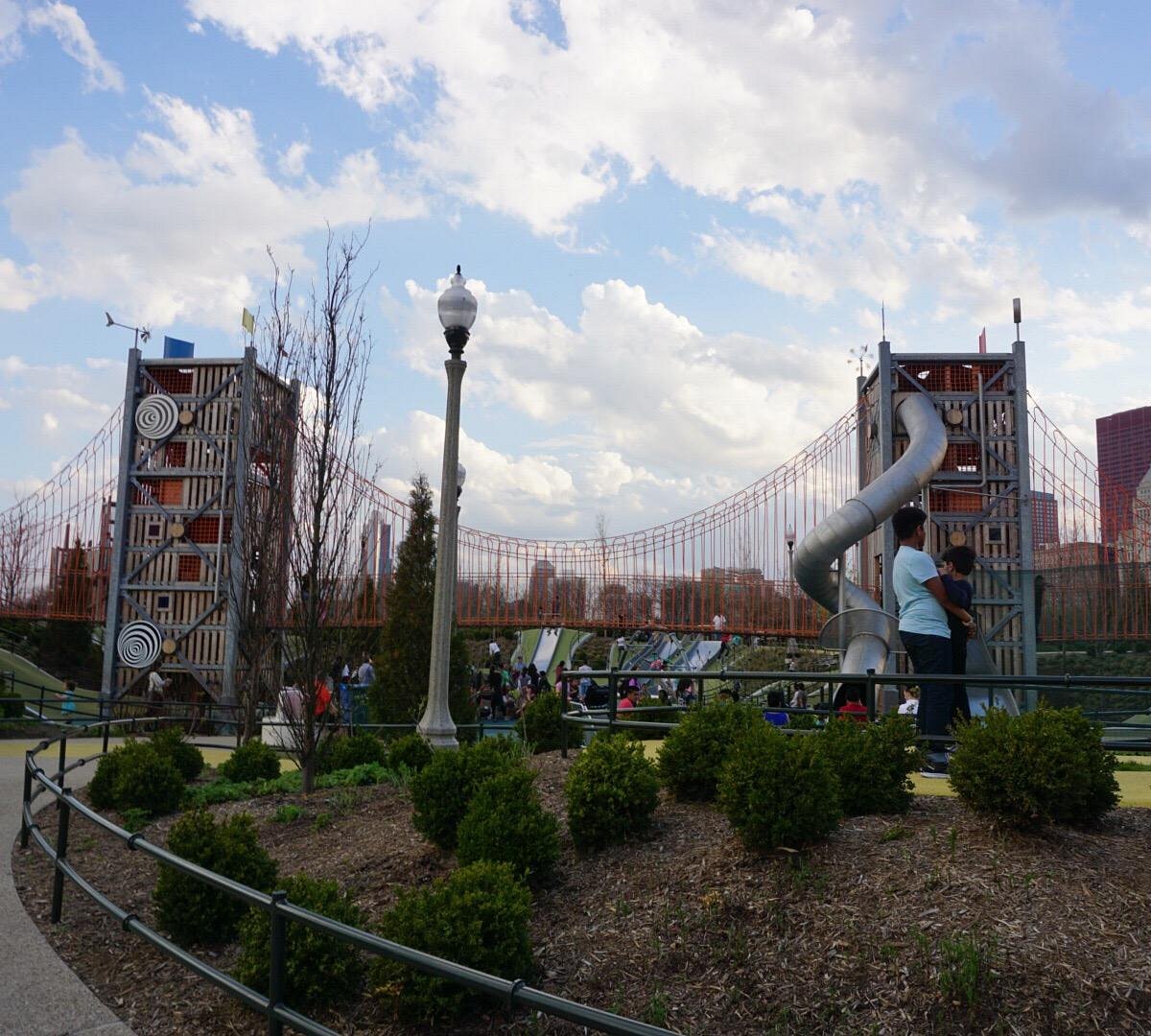 Maggie Daley Park is a bustling, colorful spot next to Millenium Park. It's great if you're in the downtown area, and it has plenty of free opportunities for families. The playground equipment is funky and modern, with a climbing area, spiral slide, and Enchanted Garden. Consider checking out the quieter Sea and Harbor play area if you have toddlers.
36. Des Plaines History Center
Des Plaines History Center will bring the early 20th century to life for your kids. The Kinder House, dating back to 1907, is a refurbished Queen Anne Revival House that has a complete interior with displays of everyday life in the past. The nonprofit provides free admission, complete with guided tours.
37. The Art Institute of Chicago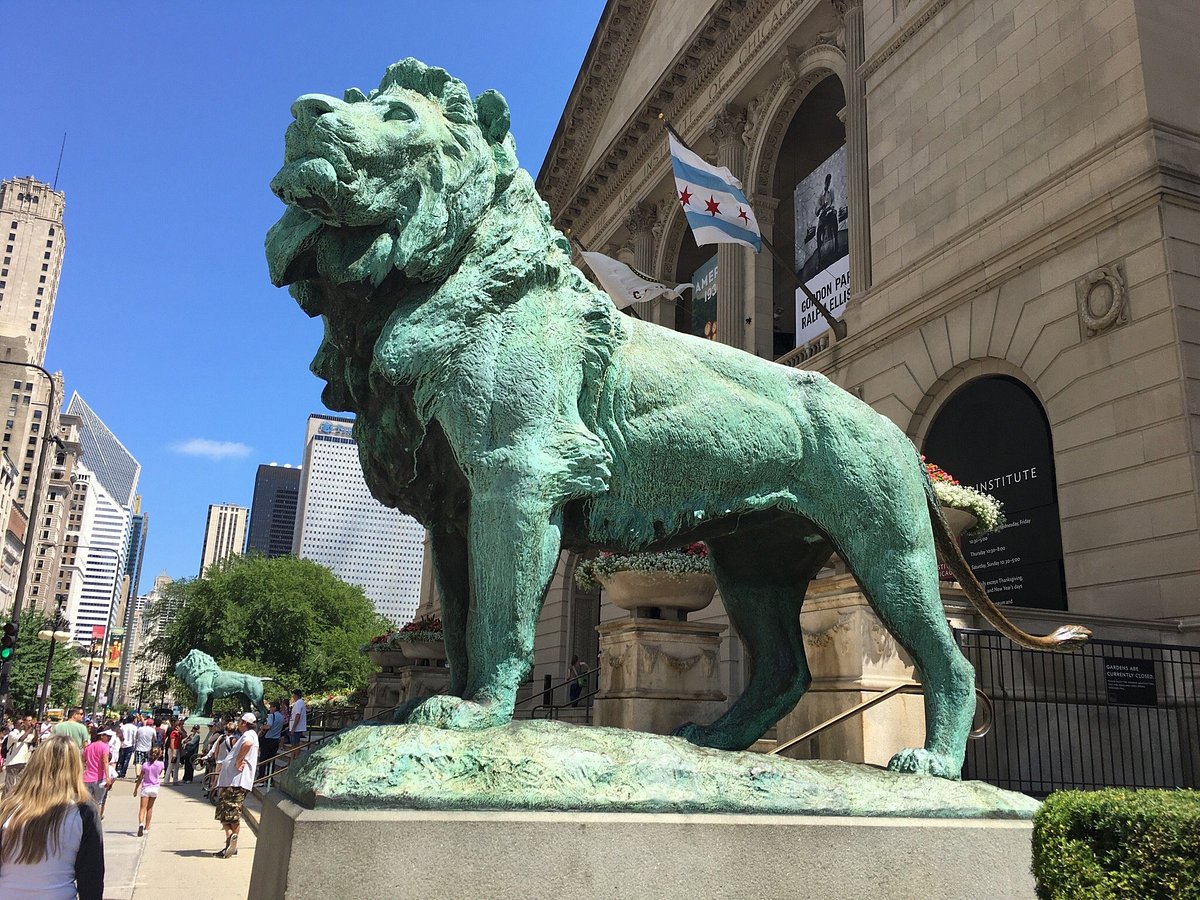 The Art Institute of Chicago is one of the most prestigious collections in the country, but it's still accessible for families on a budget. Children always go free, but you can get adults in for free if you only visit the Ryan Learning Center. Kids can learn about the museum's artwork through interactive activities and games.
38. Indian Boundary Park
Indian Boundary Park in the West Ridge neighborhood is a great free Chicago activity, especially in the summer. Cool off at the water spray with dancing bear statues, look for ducks at the lagoon, or check out the historic Phillip Rogers Home Site. Then, in the winter, head into the indoor center for family-friendly, free events.
39. Maple Grove Forest Preserve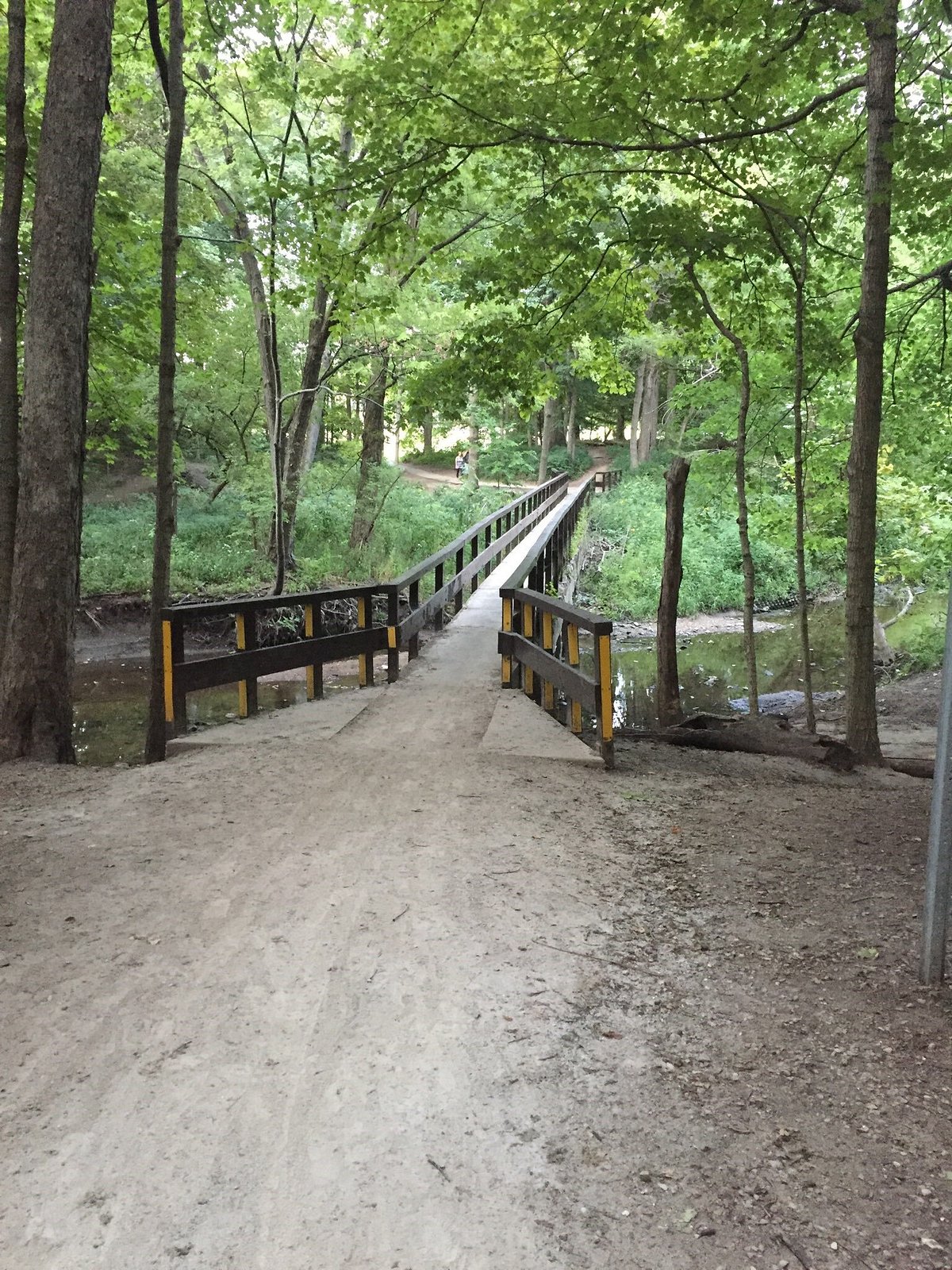 Find a pocket of wilderness in bustling Chicago and visit Maple Grove, a small forest preserve in the Downers Grove Township area. It has easy walking trails that are great for little ones and boasts magnificent colors during the fall.
40. Garfield Park Conservatory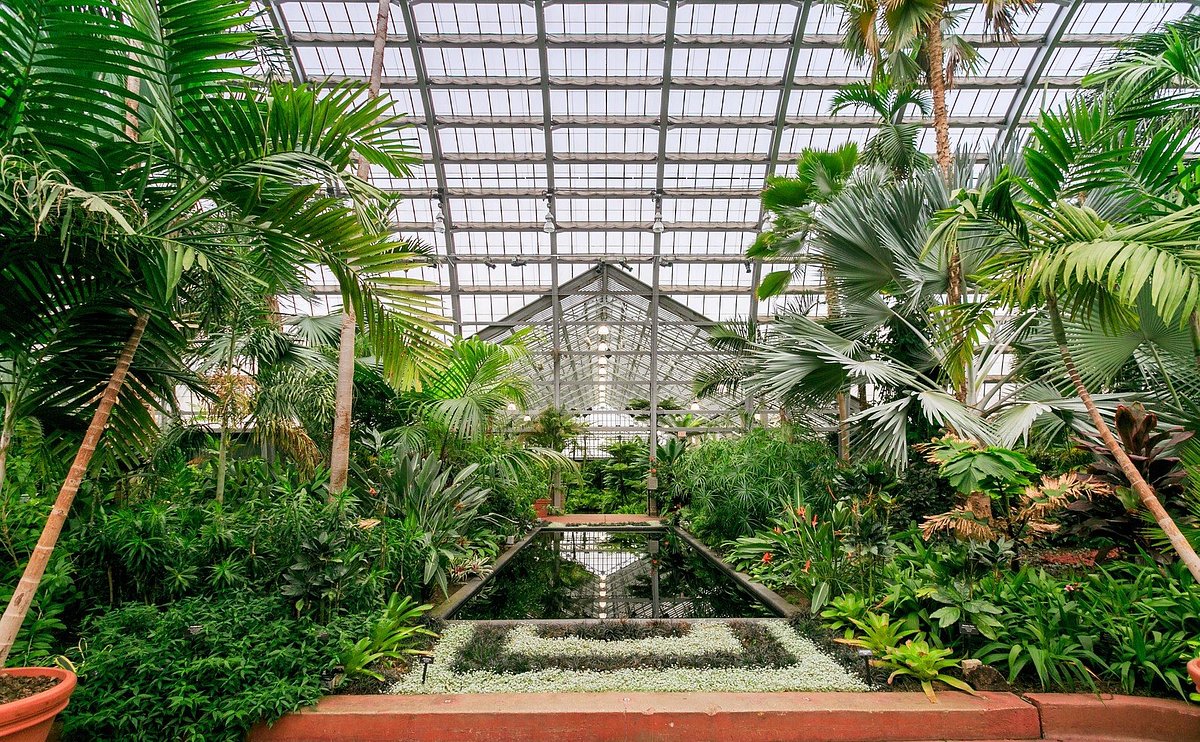 The Garfield Park Conservatory brings nature indoors with creative greenhouses and arboretums. It has thousands of species of plants from across the globe, and you won't want to miss the koi pond and flower gardens. Admission is free, and the spot is perfect for escaping Chicago's cold winter weather.
41. Art on the Mart
Art on the Mart is a projected light show that happens every night at 8:30 pm and 9:00 pm at Merchandise Mart Plaza. It's free, and the kids can see art from local, national, and international artists. The display uses 34 projectors to display images over the building that spans over 2 acres long. Both adults and children alike will be blown away by the beautiful shows.
42. Old School Forest Preserve
Old School is an ideal location for free Chicago activities. You can circle the lake on a gravel path, go bass fishing, or check out the natural prairie. Hiking through the forest is fun for your little nature explorers, and you can bring a packed lunch or snacks to the bench areas.
43. The 606 Trail
The 606 Trail lets kids get their energy out in Downtown Chicago. It's on a reclaimed rail line and includes parks, shops, and museums. The trail is a true Chicago institution that locals and tourists love and regularly has art installations and events.
44. Lincoln Park Conservatory
The Lincoln Park Conservatory is next to the Lincoln Park Zoo, and it's a haven of flowers and plant life right in the busy city. The massive glass dome houses thousands of plant varieties from domestic and international locations, and it's like a living museum where your kids can interact with nature. Admission is always free, but parking may cost a fee.
45. Adler Planetarium & Astronomy Museum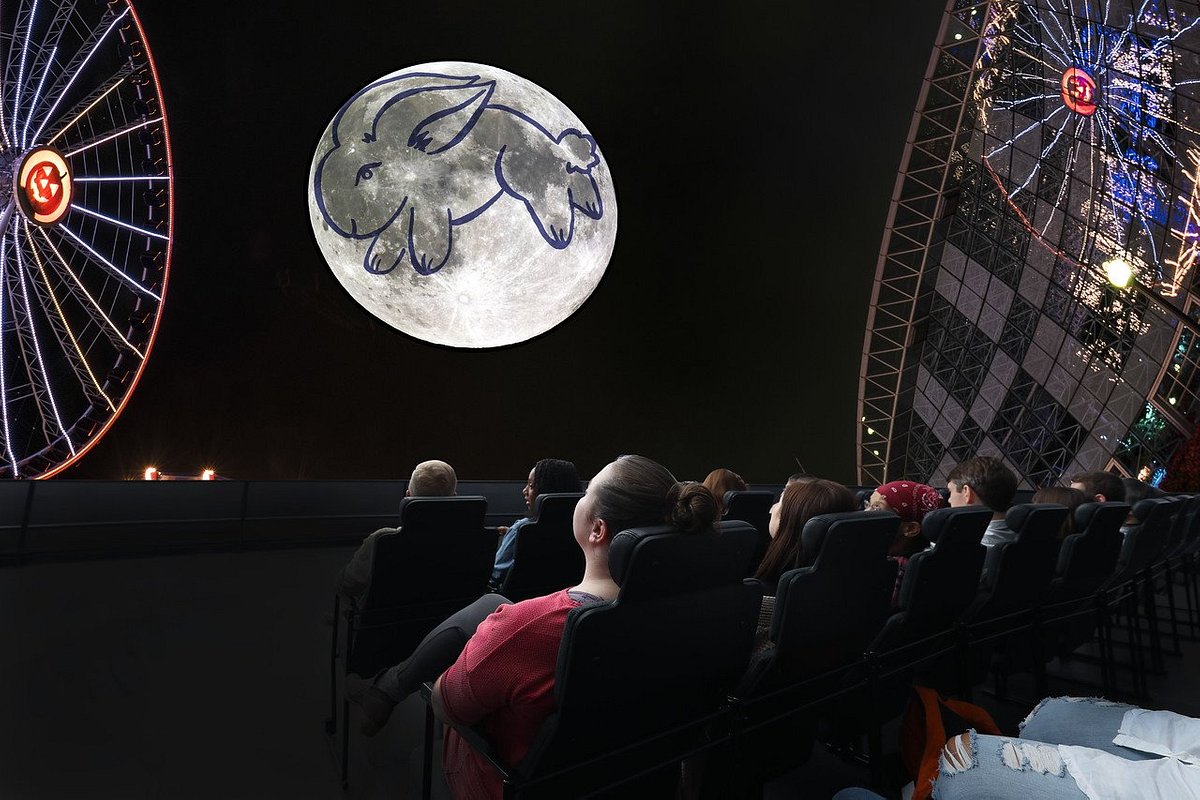 Visit the Adler Planetarium & Astronomy Museum on Wednesdays for free admission. Illinois residents can visit from 4 pm to 10 pm in the summer with proof of residence. This destination is right on the waterfront and is fun for science-minded kids.
46. Chinatown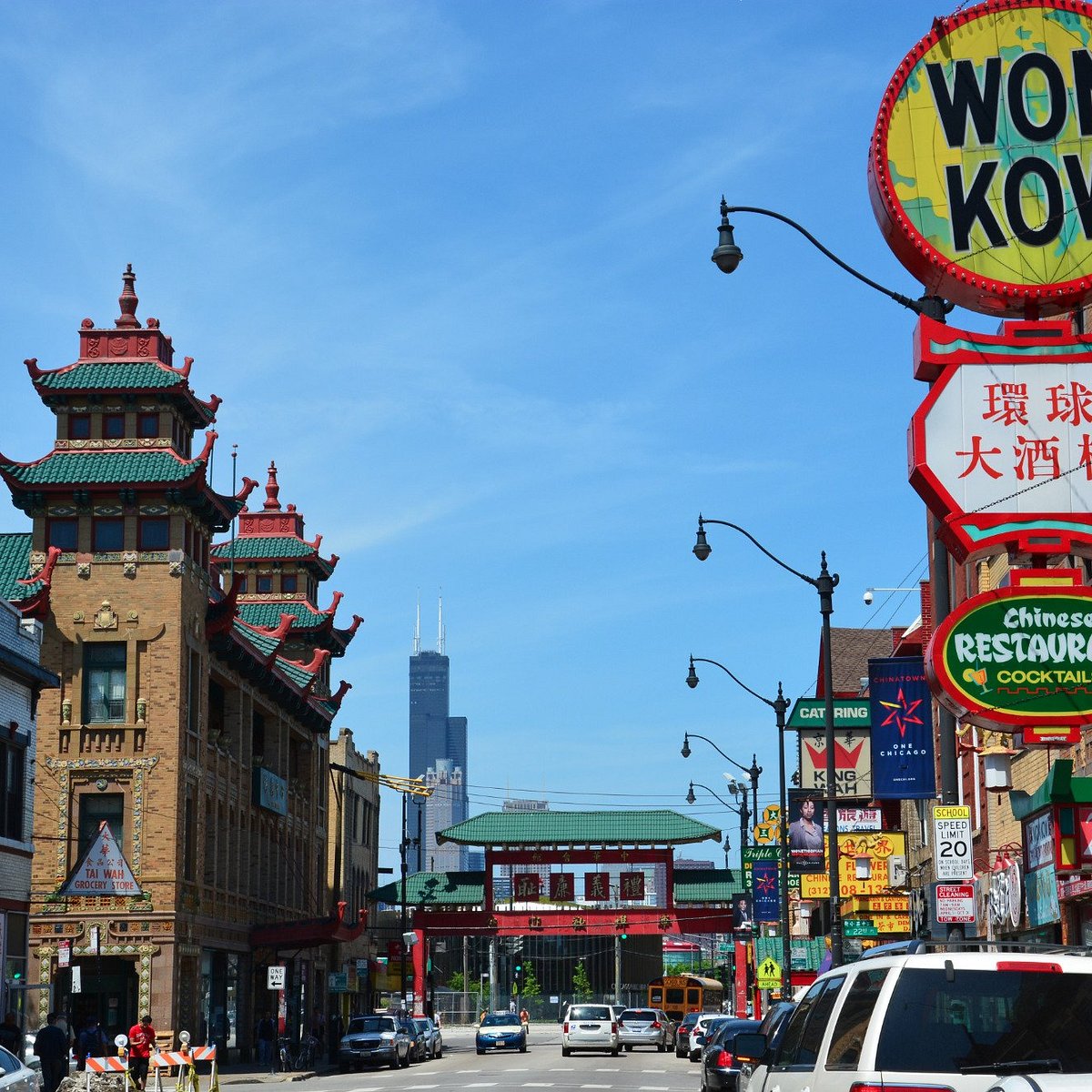 Chinatown is a bustling district near the heart of Chicago. Families can visit the iconic Chinatown Square Plaza, experience nature at Ping Tom Park, or play at the Sun Yat Sen playground. There's also a small museum, the Chinese American Museum of Chicago, where you can learn about Chinese American history and culture with free admission.
47. Poetry Foundation Library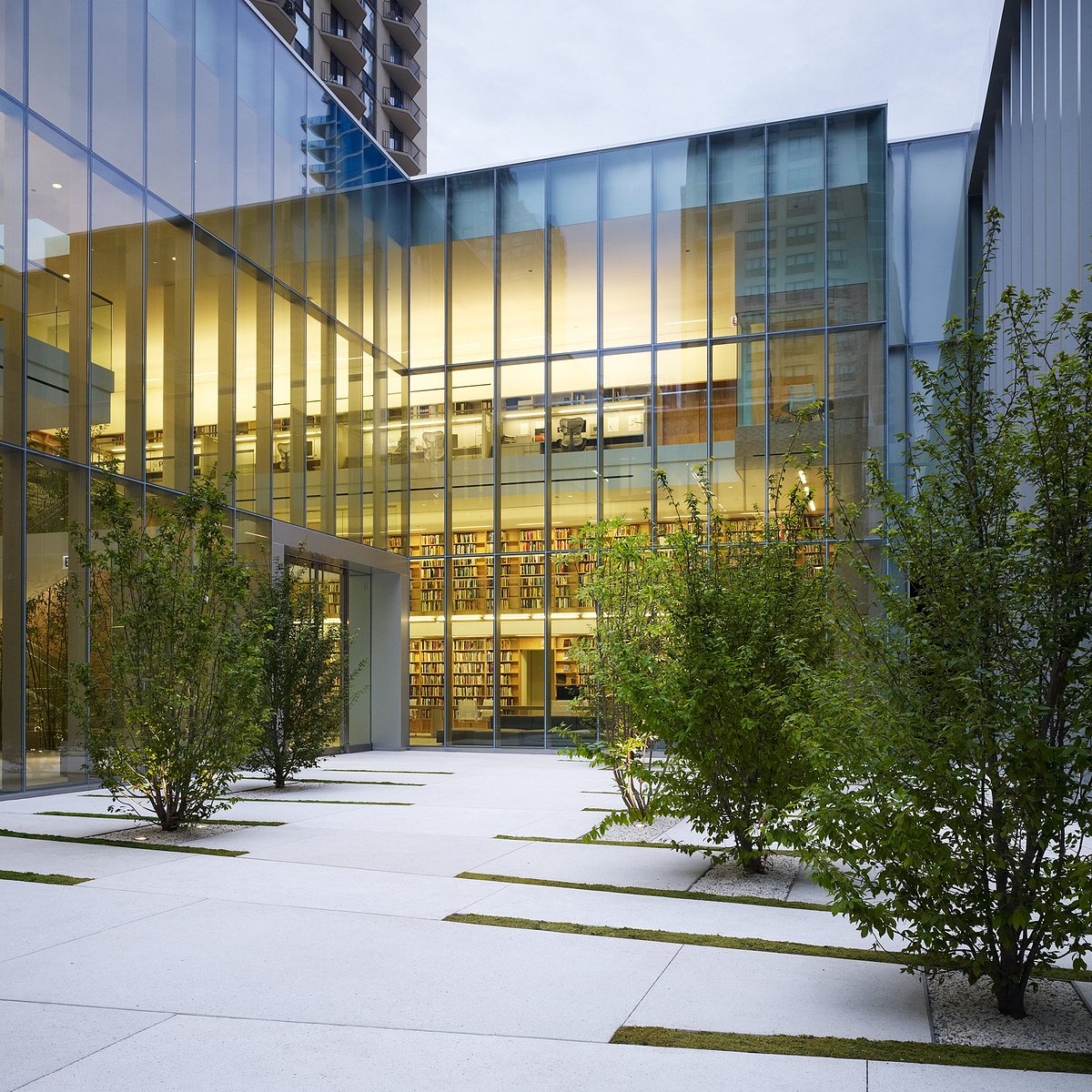 The Poetry Foundation Library is Chicago's only cultural center dedicated entirely to poetry. Adults will love the exhibitions, but it's kid-friendly too! In addition, the library offers regular children's story times and events, all free of charge.
48. SummerDance
SummerDance is a free outdoor event you won't want to miss. It runs from July to September and happens on a massive dance floor in Millenium Park.
Kids can take lessons from professional dancers and express themselves creatively at family-friendly dance parties. Each event offers a different kind of music and dance style for you to learn, including house, salsa, Country & Western, steppin', and swing dancing.
49. Hyde Park Art Center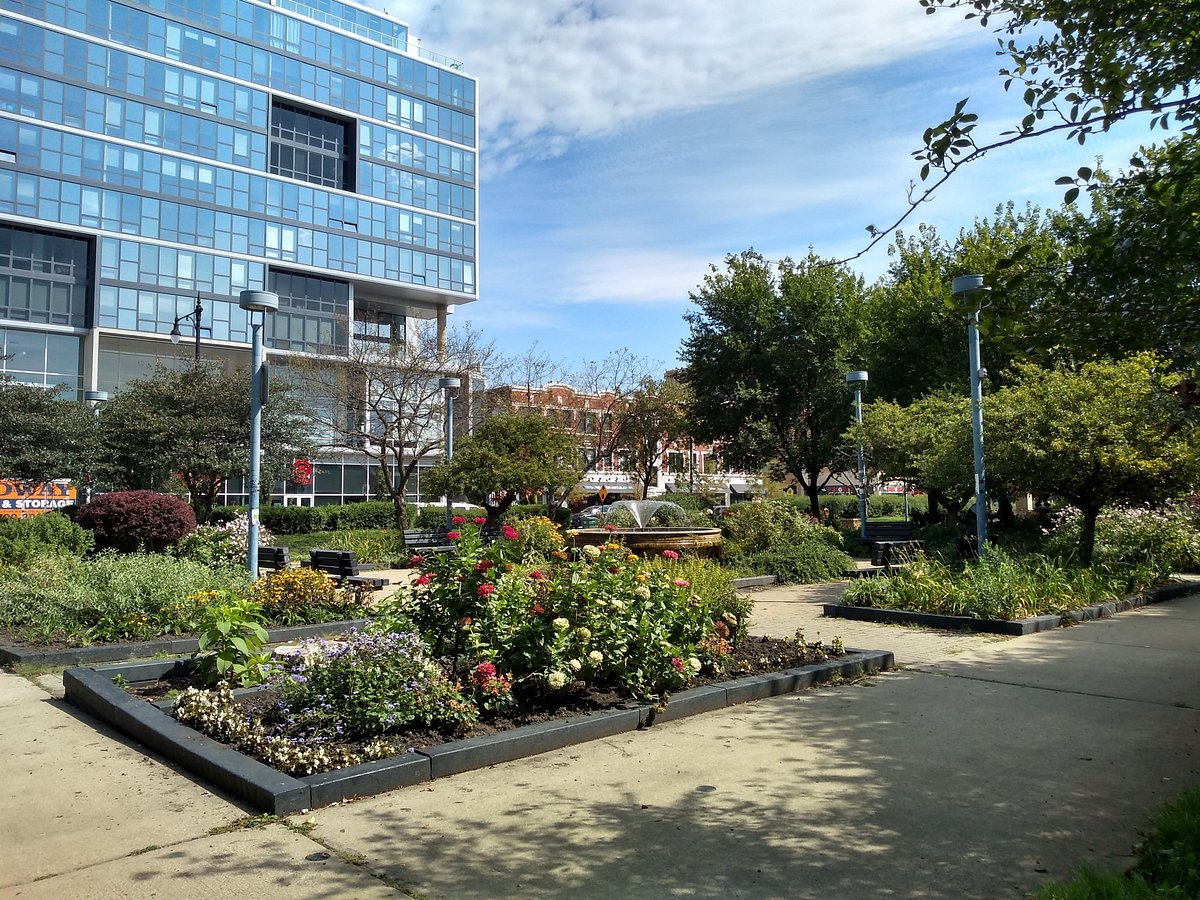 Hyde Park Art Center is one of Chicago's oldest art institutions, and the spot is free to visit. It's on the lakefront and focuses on lesser-known artists. Hyde Park is the perfect way to introduce your kids to contemporary art, and the center boasts six different galleries. Check out the family art days on the second Sunday of each month.
50. Historic Water Tower City Gallery
Hyde Park Art Center is one of Chicago's oldest art institutions, and the spot is free to visit. It's on the lakefront and focuses on lesser-known artists. Hyde Park is the perfect way to introduce your kids to contemporary art, and the center boasts six different galleries. Check out the family art days on the second Sunday of each month.
Final Thoughts
Whether you're a local or a visitor to Chicago, there's something in Chicago for your family. See cultural centers, world-class museums, lush forests, and science centers. The best free things to do with kids in Chicago will keep your family entertained and having a great time.
More about our TFVG Author