If you're planning a trip to the Windy City, you're probably also in awe of this area's deep-dish pizza, rich history, and fantastic music origin. Illinois is practically the capital of the Midwest and Chicago is her hotspot. With this much history and this many activities to experience, you'll need a Chicago family travel guide to ensure you plan an itinerary that everyone can enjoy.
From exploring the pre-fire buildings, such as the Chicago Water Tower and Pumping Station, and St. James Cathedral to visit the Chicago Children's Museum, there's something to do for all ages.
5 Reasons Why Chicago is the Perfect Family Vacation Destination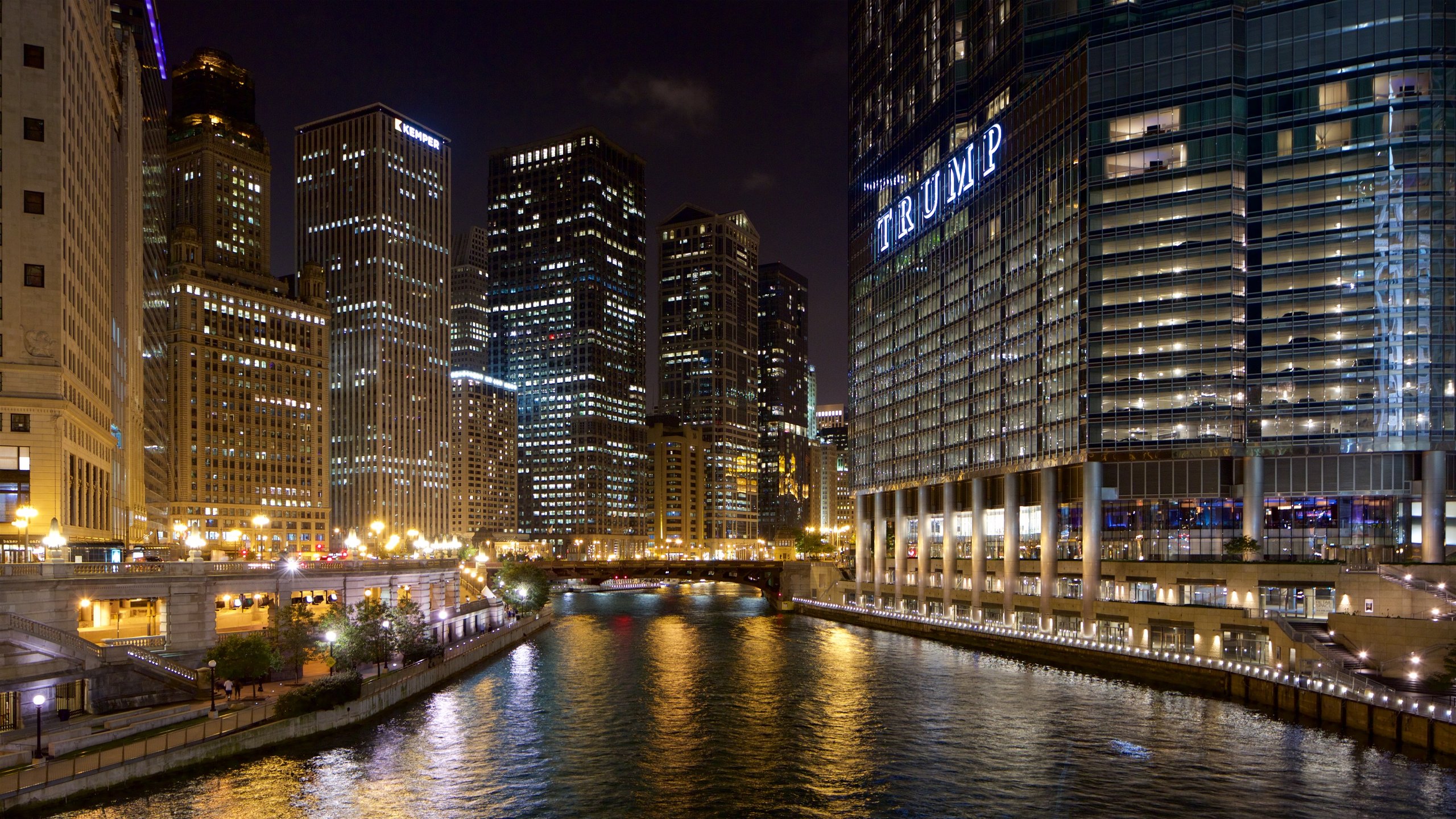 If you're still not sure about that great Chicago family vacation, here are five reasons that make Chicago your best option.
Epic Beaches
Chicago may not border a sea or ocean, but it does have a lake. Lake Michigan is among the five great lakes in America. So, the city still has almost twenty-eight miles of a lakefront shoreline with twenty-four beaches.
North Avenue Beach is the most popular among tourists and families. Other family-friendly options include Oak Street Beach, 12th Street Beach, and Foster Avenue Beach. Helen Doria Beach is a good option if you're looking for someplace less crowded.
Even More Epic Architecture
Chicago is no New York, but it's still the city of skyscrapers. The architects here didn't fool around, nor did they shy away from experimenting with new designs. As a result, this city serves as an inspiration to architects around the world.
The city has several huge skyscrapers. Once you're in the city, you have to see the Willis Tower, The Rookery Building, The Tribune Tower, Marina City, and AIRE Chicago. Fun fact – The Willis Tower used to be the tallest building in the world. It's still the tallest in Chicago but lost the world title.
The Breathtaking Museums
Chicago has a whopping sixty-seven museums, so you'll find something for yourself no matter your interests. If you're an art lover, you can head to The Art Institute of Chicago, the Museum of Contemporary Art Chicago, or the Richard H. Driehaus Museum.
If you're a history buff, don't miss the DuSable Museum of African American History, Robie House, or the Chicago History Museum. The Field Museum is at the top of the list for science nerds, but the Museum of Science and Industry and the Adler Planetarium are also worth a visit.
Attractions
Yes, Chicago has cool buildings and epic museums, but that's not all there is. The city is full of iconic locations like Millennium Park, Riverwalk, 360 Chicago (John Hancock Building), Cloud Gate, and more.
Chicago is also home to great theatres, with around 250 of them. They also have Tony Award-winning companies behind these theatres, making it an obligatory visit for any drama lover. Additionally, the city has a remarkable shopping scene. If you're a shopaholic, this place is perfect for you.
Food
Chicago has some pretty iconic food. I mean, you can't go around without trying the deep-dish pizza, Chicago-style hot dogs, Chicago-style popcorn, and Italian beef sandwiches. The city has a superior fine-dining scene, but there are plenty of kid-friendly restaurants.
When's the Best Time to Visit Chicago with Kids?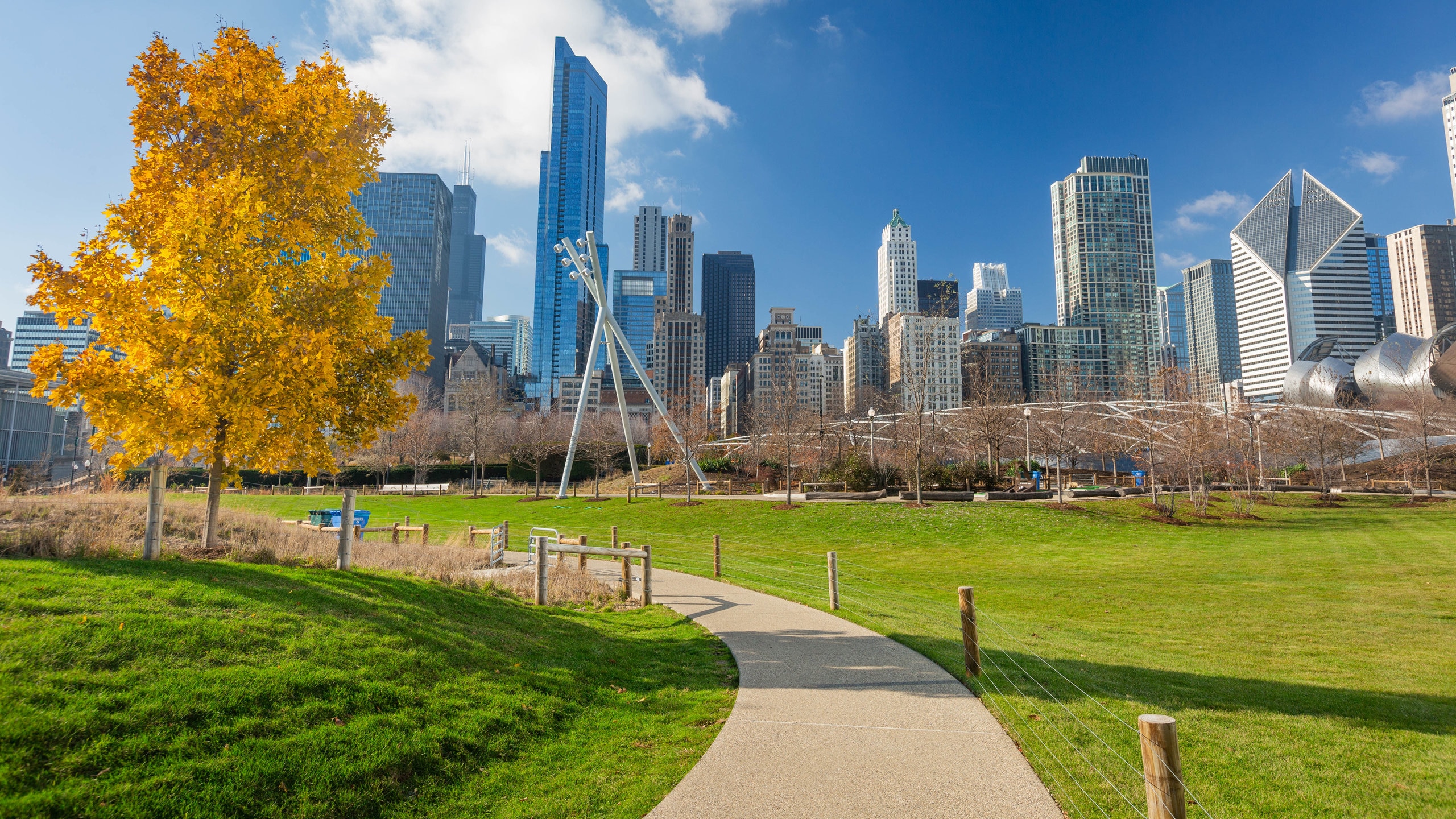 We recommend visiting the city between June and September if you have kids. During these days, the weather is decent-ish, i.e., if you can stand the heat. But it's better than trying to sightsee in winter. Additionally, this is the time with the best child-friendly activities and offers.
If you want better weather, you could always visit during April, but you'd have to find a way to get holidays for the kids. To avoid crowds and stay on budget, you should try the winter months after the holiday season. Since the city is mostly empty of tourists around this time, you'll get better discounts.
What's the Weather in Chicago Across the Year?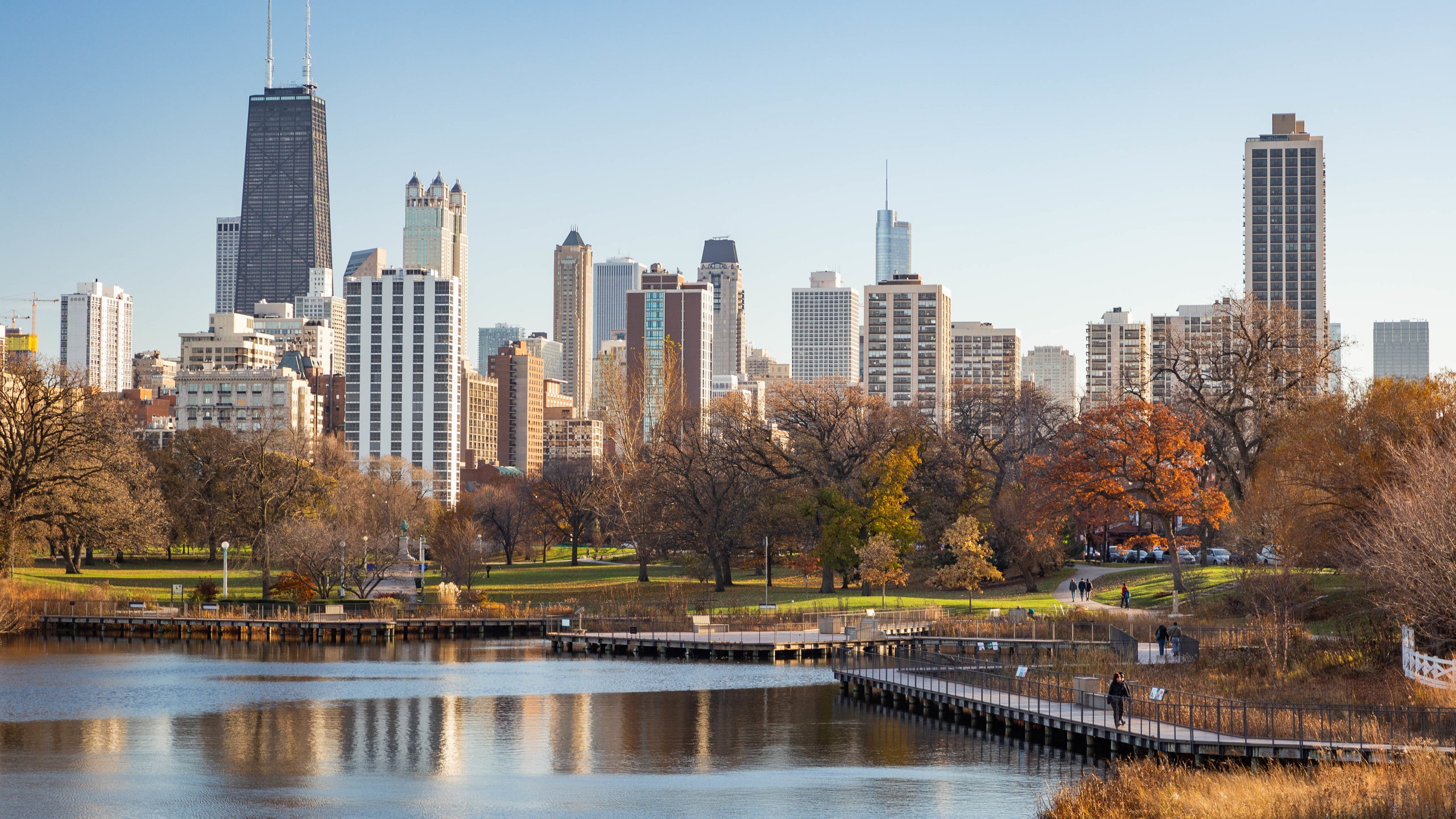 Chicago summers are hot and humid, with the temperatures usually staying below eighty. But sometimes things get warmer, and the temperature rises above ninety. It can be stifling, but the cool breeze off the Michigan Lake helps keep things bearable.
September brings autumn, and the temperatures start dropping into the sixties and fifties. You're less likely to see rain and the weather is much more pleasant. Then comes November, and with it, the temperature starts to dip.
Winter officially starts in December. The average temperatures typically stay in the twenties, but occasionally, they can drop to fourteen. Chicago gets thirty-seven inches of snow, and winter lasts through February.
Spring months are pleasant, but the weather can be a bit unpredictable. The temperature goes from the thirties into the fifties. Things do get warmer, but it's still a bit cool and rainy.
What's the Perfect Length of Time to Spend in Chicago?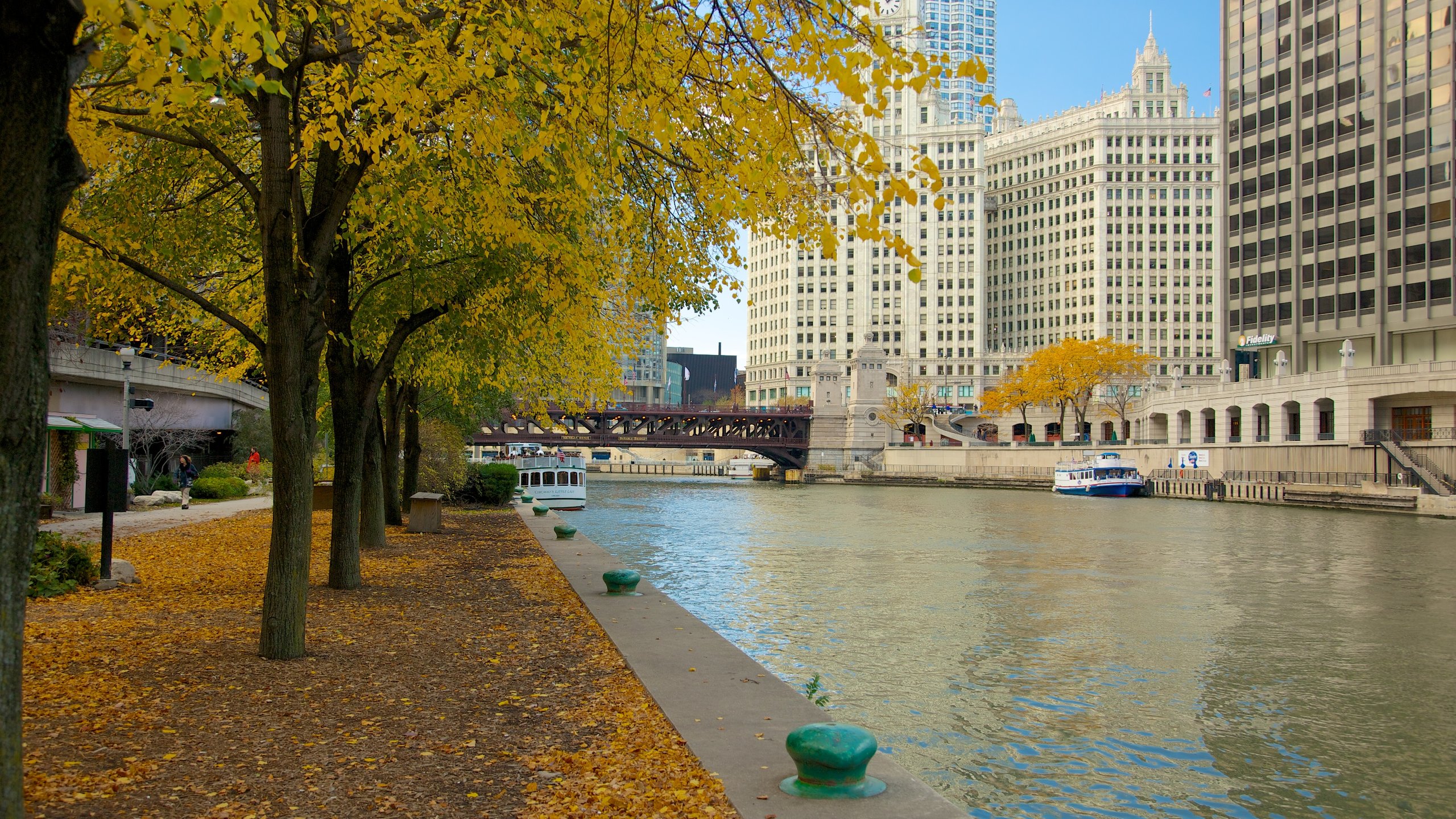 It depends on you. Three days will be enough to speed-walk your way through the vacation. But you'll need five to seven days to relax and enjoy your time without missing anything. Of course, you can spend more time here as you'll probably never run out of things to do.
The Best Things To Do With Kids in Chicago
Here's a list of Chicago attractions that you can't miss.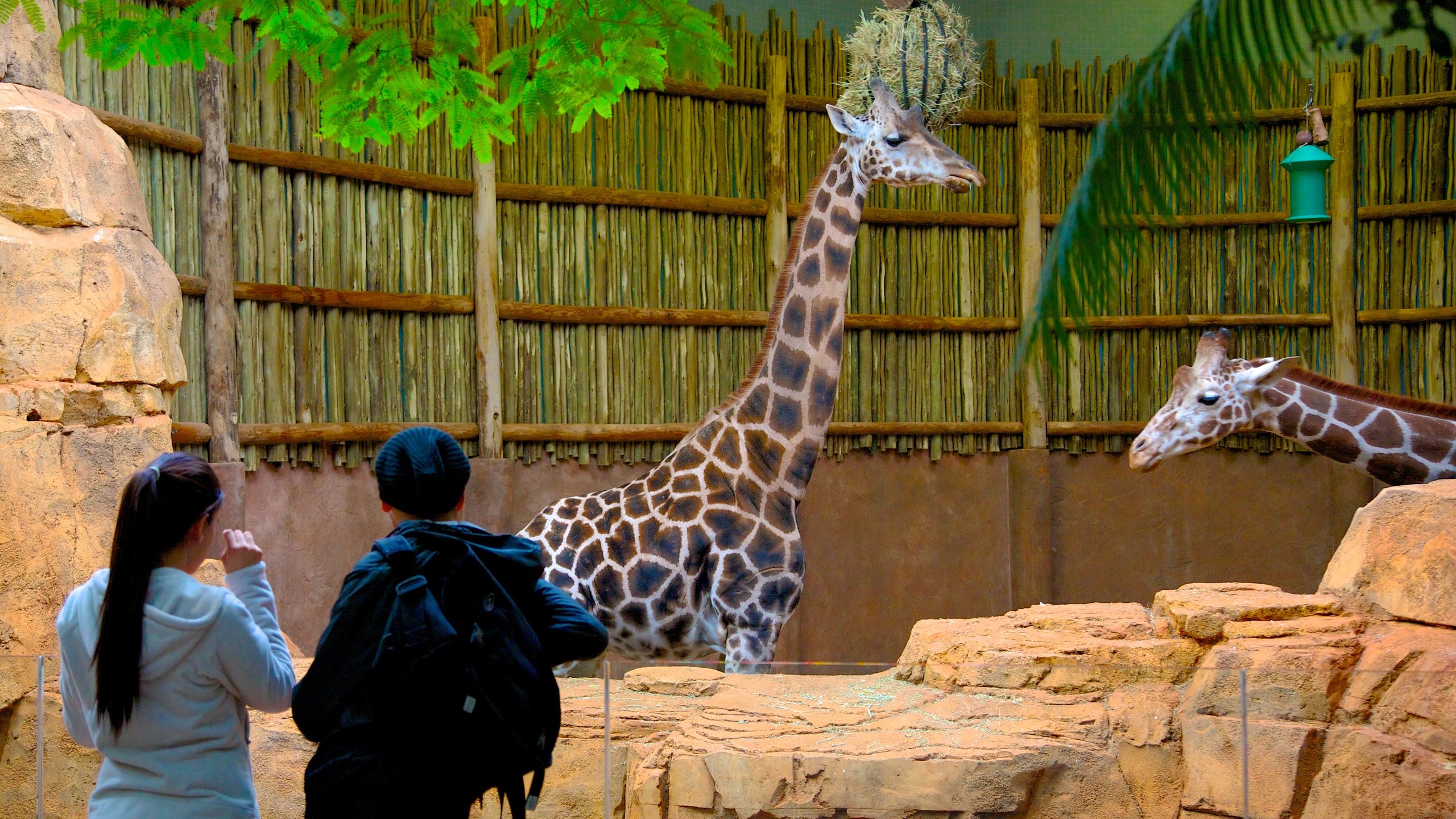 Lincoln Park Zoo has been operational since 1868. It started with a pair of swans. Today, it is home to over a thousand animals from 200 species. The zoo is spread over forty-nine acres and has two-dedicated spaces for kids.
Pritzker Family Children's Zoo houses animals like American black bears, red wolves, wood turtles, and more. The exhibit has a child-friendly design so they can see the animals safely. The children's zoo also features natural play areas like Wild Sapling Play Forest and Houston Family Play Treehouse.
The second section is the Farm-in-the-Zoo. It features domestic animals in a barn-like setting. Kids can feed and pet the animals. The rest of the zoo houses animals like lions, tigers, apes, and more. Other activities include Seal Training and Feeding and Ape Cognition and Care. Kids can also go on the Lionel Train Adventure and AT&T Endangered Species Carousel.
If you're visiting Chicago with kids, you must visit the Chicago Children's Museum. Established in 1982, this museum has been operating for more than four decades. You can find the museum at Navy Pier.
The museum has interactive exhibits designed to draw them in and give them a hands-on learning experience. Children can explore their creativity in the Castle and Art Studio. Alternatively, they can learn about dinosaurs in Suchomimus or Dinosaur Expedition.
Other exhibits include the Kovler Family Climbing Schooner, Play It Safe, Cloud Buster, Skyline, Tinkering Lab, and more. The museum has Free Family Days throughout the year when families can enter the museum for free.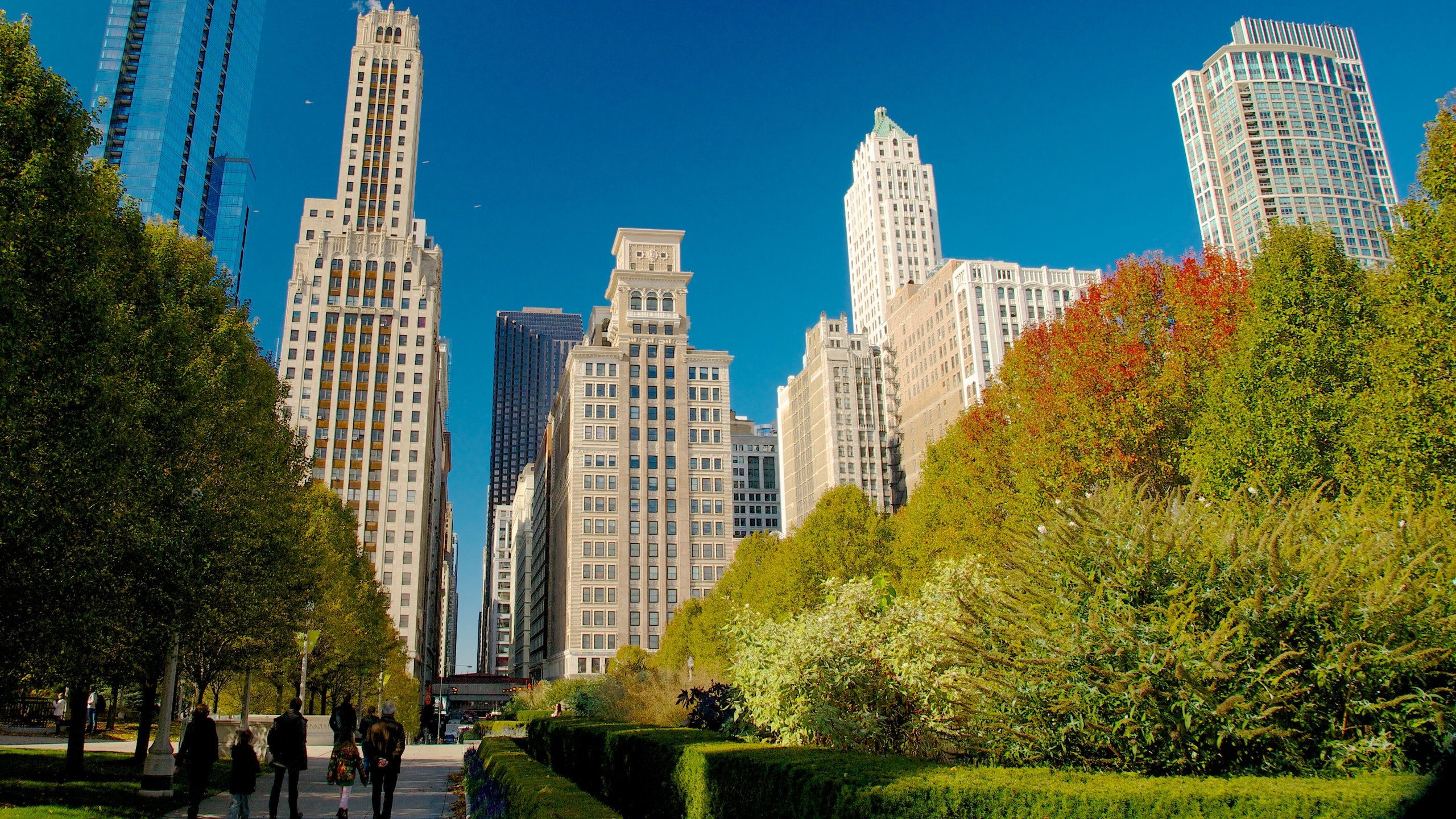 Millennium Park is on East Randolph Street near Michigan Avenue. The park is free, so you don't have to worry about paying a fee. The park spans over twenty-four acres, so be prepared to walk a bit.
As you enter the park, you'll see the Crown Fountain. It features LED screens that display people's faces. Next, you'll see Cloud Gate or The Bean, a bean-shaped reflective sculpture that's great for taking pictures.
Other attractions include the Lurie Garden, Jay Pritzker Pavilion, and Boeing Galleries. If you're there in winter, try skating in the McCormick Tribune Ice Rink. You can complete the visit by using the BP Pedestrian Bridge to walk over to Maggie Daley Park.
Escape Game Chicago is in River North, right off Michigan Avenue. The site offers five versions of the Escape Game. Gold Rush is the easiest game. You have sixty minutes to find the treasure and reclaim it as your inheritance.
The Heist, Special Ops: Mysterious Market, and Mission: Mars games are more difficult than Gold Rush but easier than Prison Break. Each game allows eight people, and you have to book the room in advance. Games can also accommodate larger parties but you'll have to plan with the events team in advance.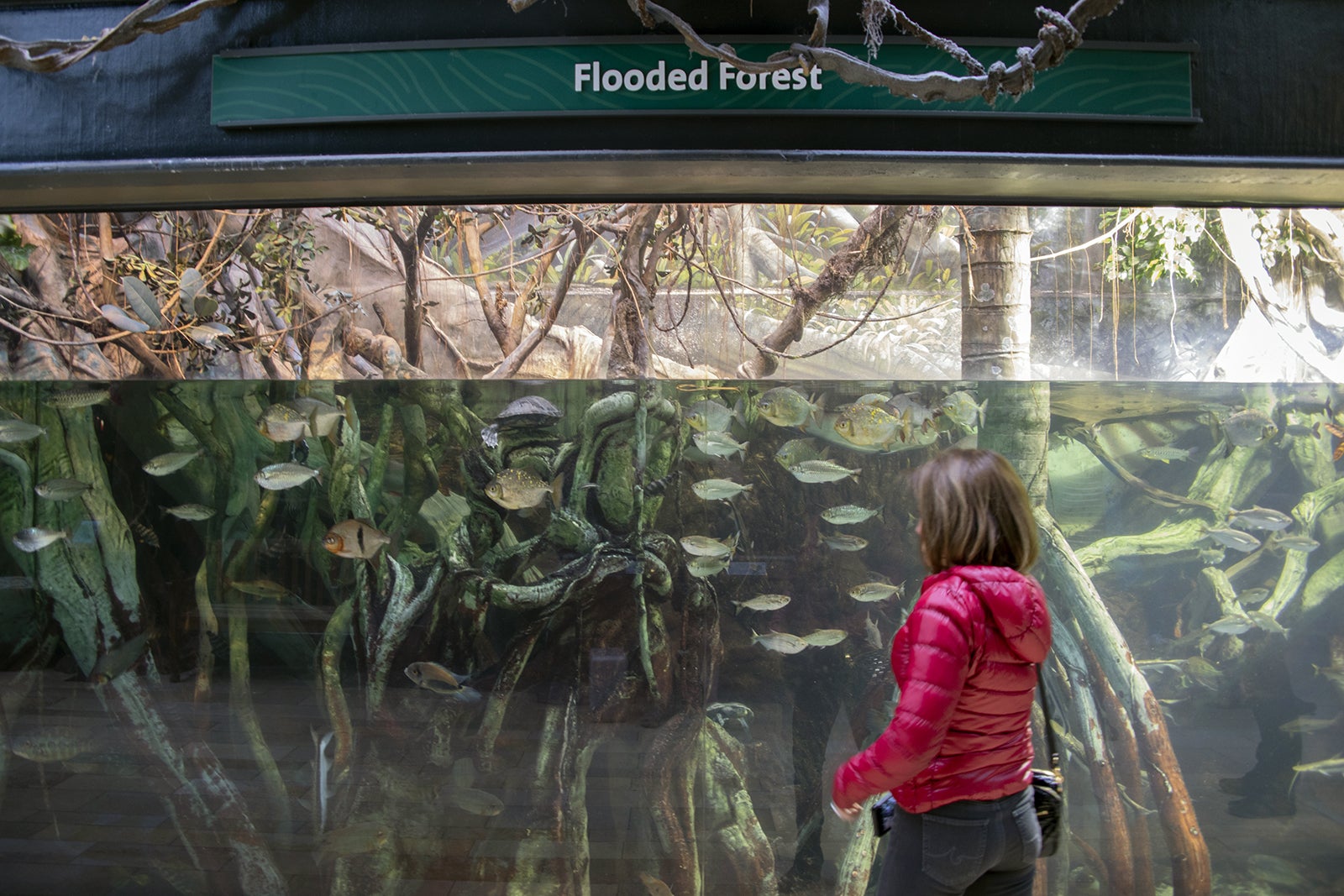 You'll find the Shedd Aquarium in South Loop (part of Downtown Chicago). The aquarium opened in 1930 and was once the biggest indoor aquarium in the world. Although it's lost that title, the aquarium still has over 32000 animals from 1500 species.
The Shedd Aquarium has multiple sections. First, there's the Main Level with its Caribbean Reef and five other exhibits. Next is the Ground Level which features the Underwater Beauty and Stingray Touch. Then, you can go to the Wild Reef, Lower Level 1, and Lower Level 2.
The aquarium has souvenir shops and on-site cafes. It'll take you two to four hours to see everything. You can't exit the building in the middle of your exploration, so get your snacks inside the facility.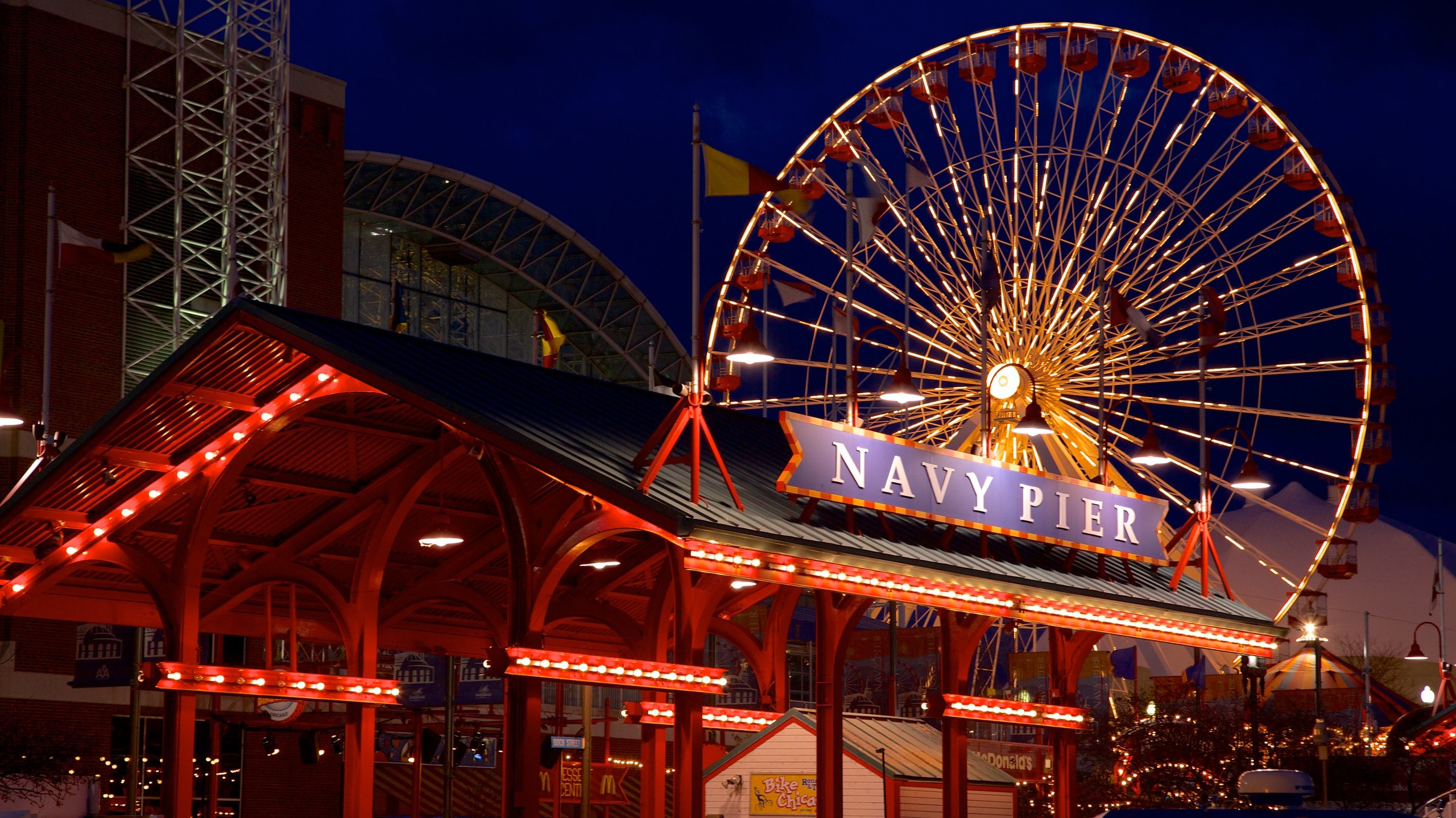 Navy Pier is one of the most popular attractions in the city. The site has been operational since 1916 and extends to Lake Michigan. It's a spot for different shopping centers, restaurants, and other attractions. It's also the starting point for multiple cruises, including the Chicago Architecture River Cruise on the Chicago River.
Once there, you can look over the city from the Centennial Wheel or take the rides at Pier Park. You can also visit the Chicago Children's Museum and Chicago Shakespeare Theatre. Also, there are performance lawns at Polk Bros Park and fireworks shows in summer.
Museum Campus holds some of the most iconic attractions of the city. It started in the early 1900s with the Field Museum. Today, it extends from Roosevelt Road to Stevenson Expressway.
Some of the most popular attractions include the Shedd Aquarium, Field Museum, Adler Planetarium, 12th Street Beach, Northerly Island Park, Gold Star Families Memorial, and more.
The Field Museum is a museum of Natural History. It holds exhibits about dinosaurs and Ancient Egypt. Other exhibitions teach about ancient civilizations of China, gems, and more.
Adler Planetarium is a space enthusiast's heaven. It has around twelve exhibits focused on different aspects of things like the Solar System. The best of these would be the Mission Moon, Doane Observatory, and Historic Atwood Sphere.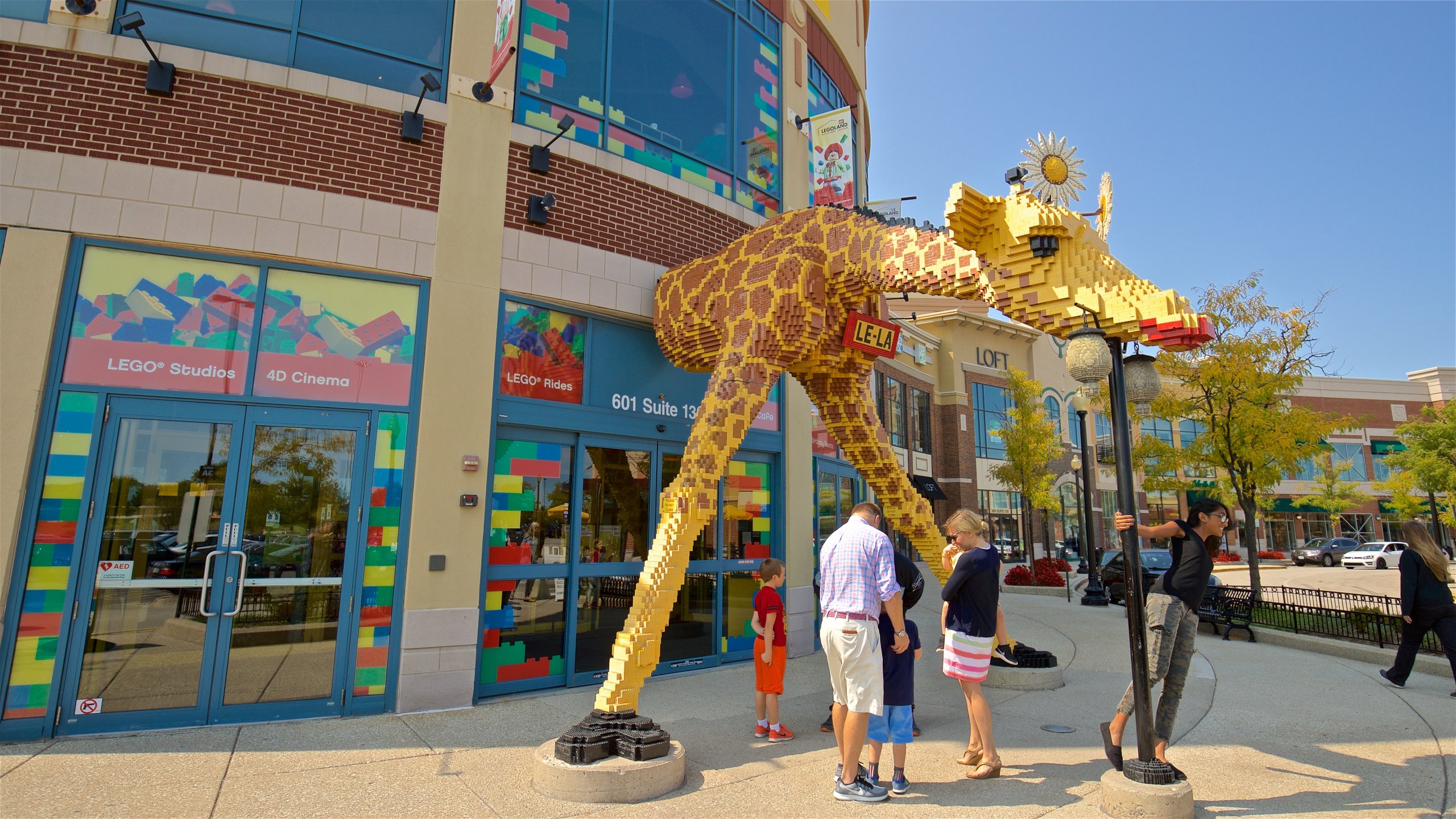 This indoor entertainment center is aimed at kids from three to ten. You can save this trip for a rainy day and enjoy the indoor-themed rides and other attractions. You can start with Miniland, a lego replica of the city's most prominent landmarks.
Afterward, there's the Lego 4D Cinema, Kingdom Quest, Merlin's Apprentice Ride, Lego Racers, and more. You can even meet Lego Characters in the Meet & Greet area at the center. You'll have to buy a separate ticket if you want the Great Lego Race VR Experience.
Want to thrill your kids? Then, iFLY is the perfect spot. This venue allows you to skydive in its indoor tunnels. Don't worry, there'll be instructors to guide you through the whole procedure. Just book your appointment and prepare to have fun. You can try this with kids aged three and above.
The Best Family Hotels & Resorts in Chicago
The trick to having a good vacation is to stay at a nice place. Your hotel needs to be kid-friendly and close to the major attractions. Here are our top hotel and resort picks.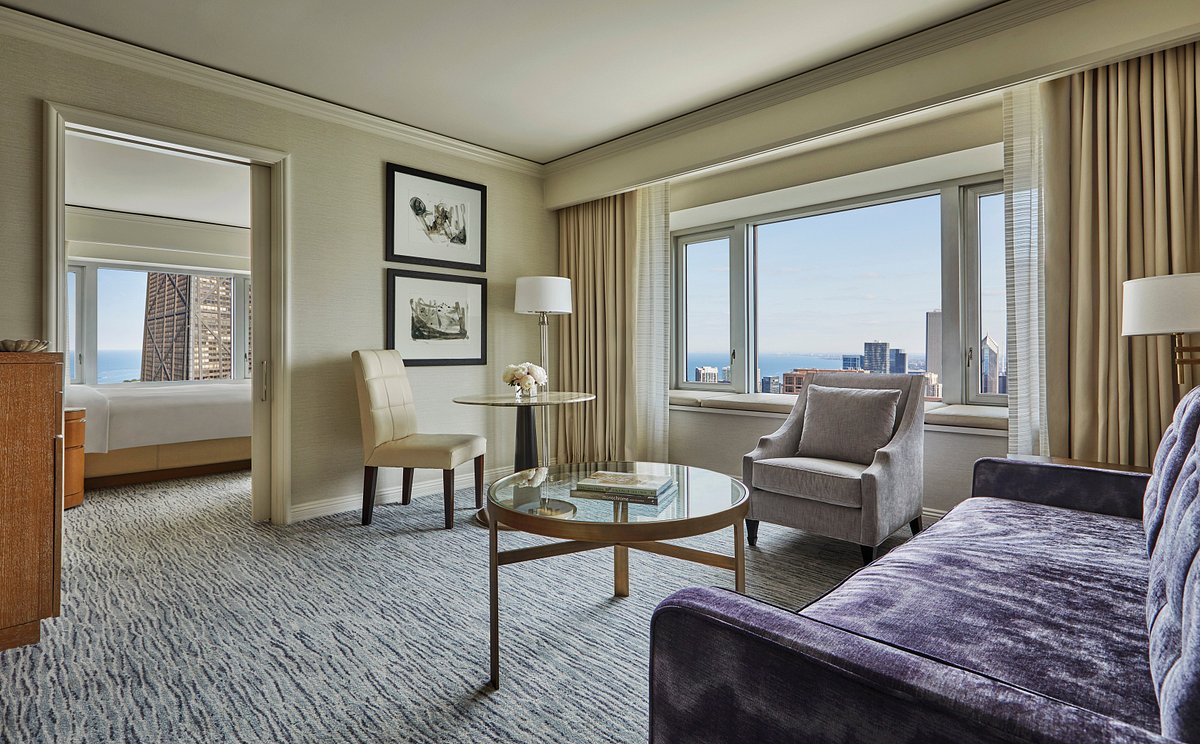 The Four Seasons Hotel Chicago is a luxury hotel on Magnificent Mile. It gives guests easy access to all the nearby attractions, like Millennium Park. The hotel has a fitness center, pool, spa, and salon. You also have access to a hundred shops for shopping.
Services include housekeeping, concierge, airport transport, and parking. If you want to keep the kids busy, you can enroll them in the kid's club or use the offered babysitting service. The hotel also provides a welcome amenity pack for kids when they arrive.
Guests can dine at the Adorn Bar & Restaurant or request room service. Room amenities include Wi-Fi, newspapers, in-room dining, and more. Four Seasons doesn't charge for children under eighteen if they share a room with their parents.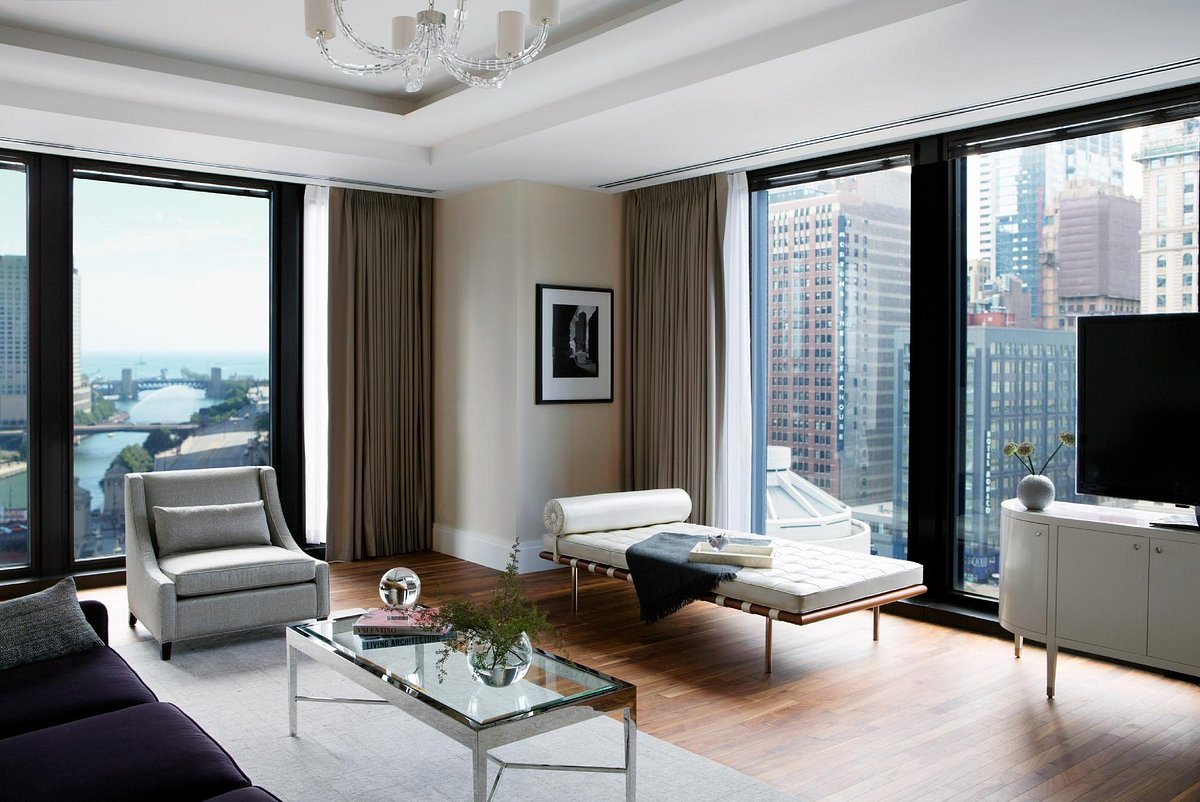 The Langham Hotel is on North Wabash Avenue, near Michigan Avenue. You can choose from over 300 hotel rooms with massive windows overlooking the city and the Chicago River.
The hotel has a fitness center and an indoor pool. Guests can relax in the Chuan Spa, which draws inspiration from traditional Chinese medicine. They can take advantage of the kid's suite if you have kids. This special suite has board games, a small electric guitar, and other features aimed at distracting a child. Alternatively, you can use the movie suite to indulge in the perfect movie night experience.
If you stay in a suite, you'll gain access to the Langham Club. When it's time to eat, you can visit the Travelle, Pavilion, or the private dining rooms.
This luxury hotel is at Upper Wacker Drive and offers views of the Michigan Lake and Chicago River. The hotel enjoys a central location close to all the tourist attractions in the region.
If you want to make your kid's vacation extra special, use the Swissotel Kids Suite. The suite comes as part of a two-bedroom suite, and the other bedroom is for adults. The suite gives you access to a complimentary movie and breakfast for two adults and two kids.
The hotel takes your wellness seriously and invites you to use the fitness center and spa. You can also take the Vitality Boot Camps. The suites come with massive rooms and stunning views of the skyline.
The Omni Chicago Hotel is on the Magnificent Mile, near Skydeck Chicago, Navy Pier, and Shedd Aquarium. The hotel has nearly 350 suites with complimentary Wi-Fi, parcel service, dry cleaning service, and more.
Guests can enter the rooftop sun deck or use the fitness center to work out. If they want to exercise privately, they can request a fitness kit. They can also request in-room dining or get something to eat from the 676 Restaurant & Bar and 676 Lounge. If you want spa services, contact the concierge.
The kids can get a backpack as a souvenir through the Omni Kids Crew program. This backpack has games, an activity book, crayons, stickers, and more. The hotel delivers cookies and milk to the room, and they enjoy special benefits in the on-site restaurants.
You will find Fairmont Chicago in Millenium Park Downtown. The hotel provides a luxury experience while letting you stay close to all the hotspots. You can stay in luxurious suites with breathtaking parks, cities, or Michigan Lake views.
Gold suite members can get concierge services, breakfast, refreshments, exclusive lounge access, honor bar service, turndown, housekeeping, shoe shine services, and more.
When you want to relax, you can visit the Leaf Spa. You have access to the fitness room, boutique, and steam rooms there. Guests can dine at the Columbus Trap or grab some snacks from the coffee shop. There's also a free kid's menu for children five or less. However, children between six and eleven eat from the regular menu for half the price.
What's the Average Cost of a Hotel in Chicago?
The average hotel price per night in Chicago is $160, excluding taxes. The exact figure will depend on the neighborhood, room types, hotel amenities, and more. If you choose a luxury hotel, you could end up paying something around $300. Some hotels don't include amenity fees in the quoted price, so ask beforehand.
The Best Places To Eat With Kids in Chicago
Chicago is notorious for its deep-dish pizza and other native cuisines. So don't miss the chance to sample those. Other than that, you should look into child-friendly restaurants to improve your experience.
Ed Debevic's is a family-friendly retro-themed restaurant. The place has been operational since 1984 (it closed down for a while). The servers are known for their snarky service and occasional dance numbers. The interior is fun, and your kids can order off the kid's menu.
This Indian-inspired restaurant serves delicious food that's sure to delight your palate. The menu has several vegan and non-vegan options. Of course, if your kid is a picky eater, you can try some tamer options on the menu. Despite seeming Indian, the menu features a lot of fusion cuisine.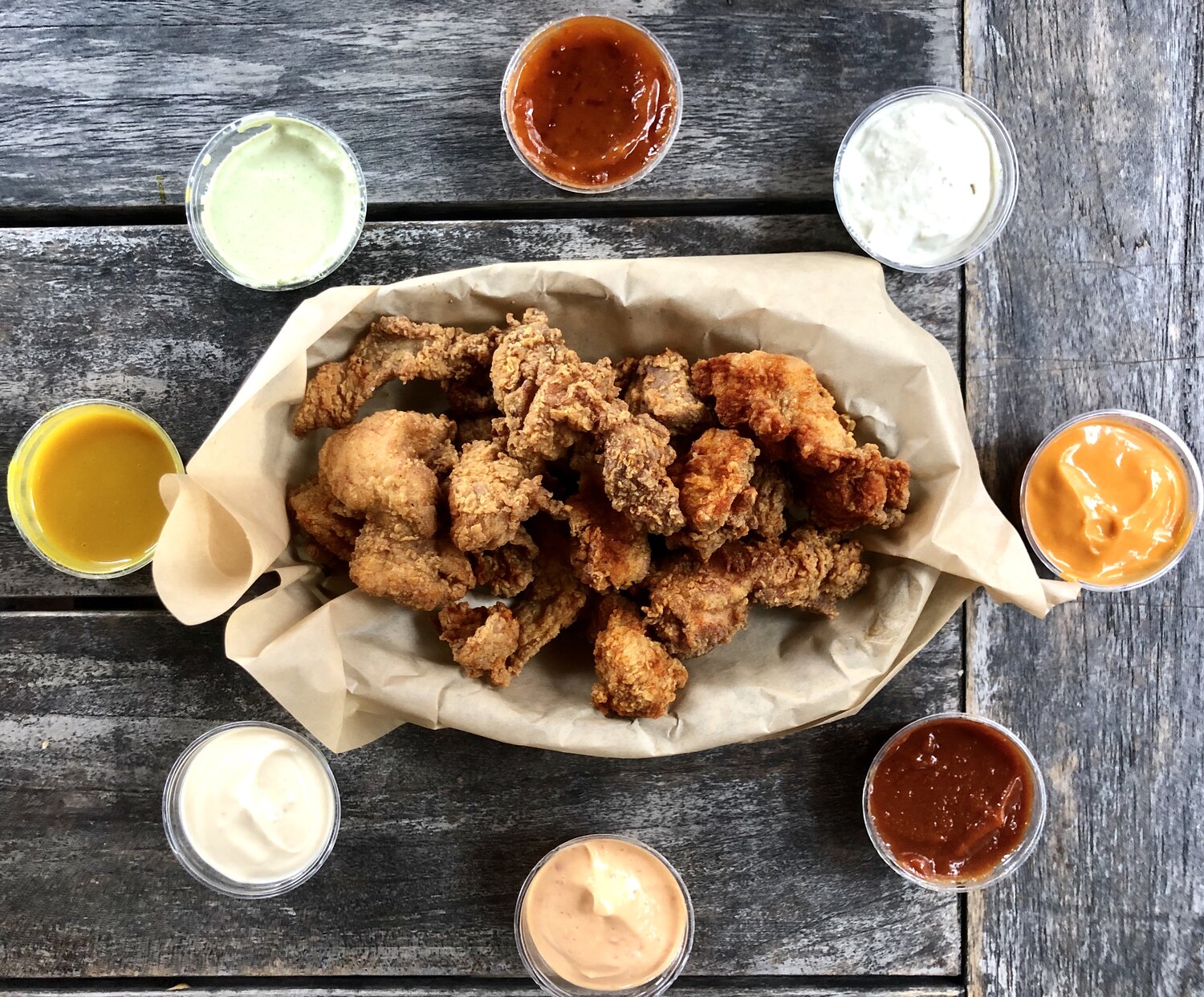 This chicken place is perfect for grabbing lunch. Of course, no kid would say no to it. You can order them simple fried chicken or sandwiches. The interior is pretty nice, and the service is efficient.
Pinstripes is the place for some great food and family fun. You can order Italian-American cuisine and play a game of bowling or bocce while the food gets there. Everything is made from scratch. The place has a nice kid's menu and offers vegan and gluten-free food.
Holu is probably the fanciest family-friendly restaurant on this list. It provides a fusion of Asian BBQ and American steak. You can grill the meat at the tableside grills. All the food is spread out, so the kids will be tempted to try new things.
The Best Day Trips From Chicago That the Whole Family Will Love
If you're staying in Chicago for a longer period, you'll want to see the nearby sights. So here's a list of nice places to make your life easier.
Milwaukee
Milwaukee is almost two hours from Chicago. Located on Lake Michigan, the city offers plenty of family recreational activities.
For example, you can go to Mitchell Park Domes and see plants in different environments in the conservatory. The city also has a children's museum and Discovery Center.
Take the Safari train to see the over 2000 animals in Milwaukee County Zoo. Grab some food from the spy-themed Safe House. Other attractions include Dome Theater and Planetarium, Milwaukee Public Museum, and Lake Country Rotary Splash Pad. If you'd like to catch some fun near the water, don't forget to visit Bradford Beach.
Starved Rock State Park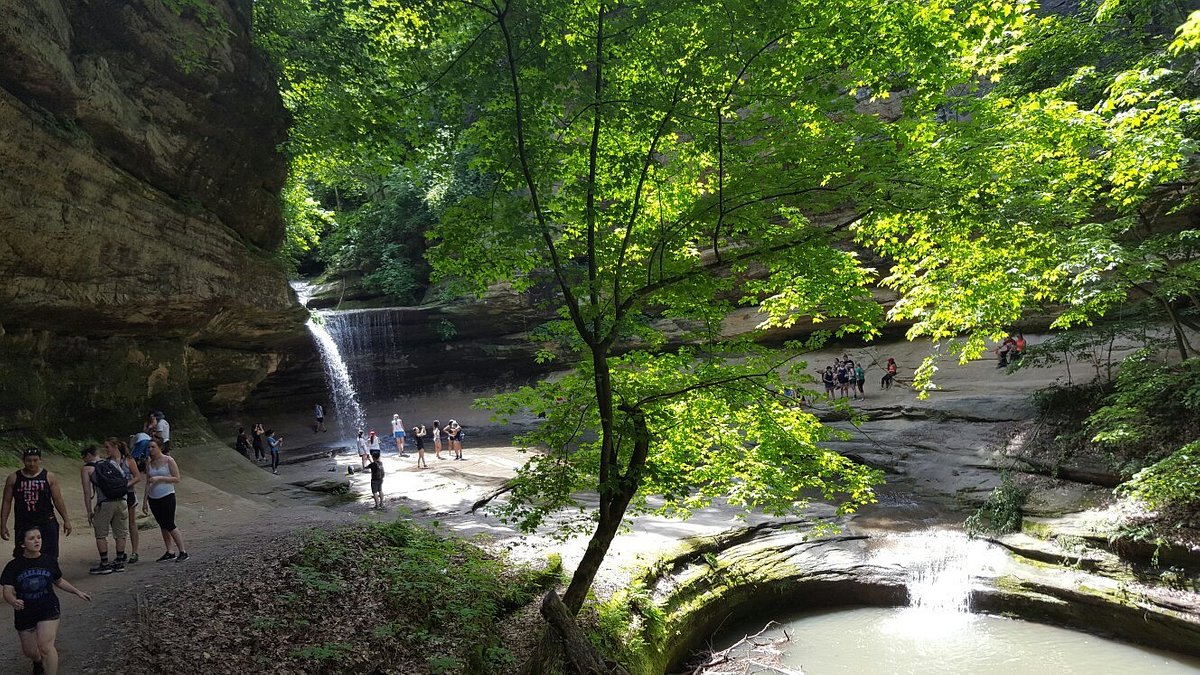 The Starved Rock park is also a two-hour drive away from the city. The park covers 2600 acres with beautiful trails that let you see the canyons and waterfalls in the area.
The park trails aren't meant for strollers. If your kids are small, you'll have to use a carrier. Always visit the visitor center before entering the park. The officials can tell you which trails are suitable for you, and you get to learn more about the park.
Start early, so don't get caught in the heat or crowds. Additionally, if you want a peaceful hike, take loads of snacks and water. Don't forget to dress comfortably in the right shoes.
Morton Arboretum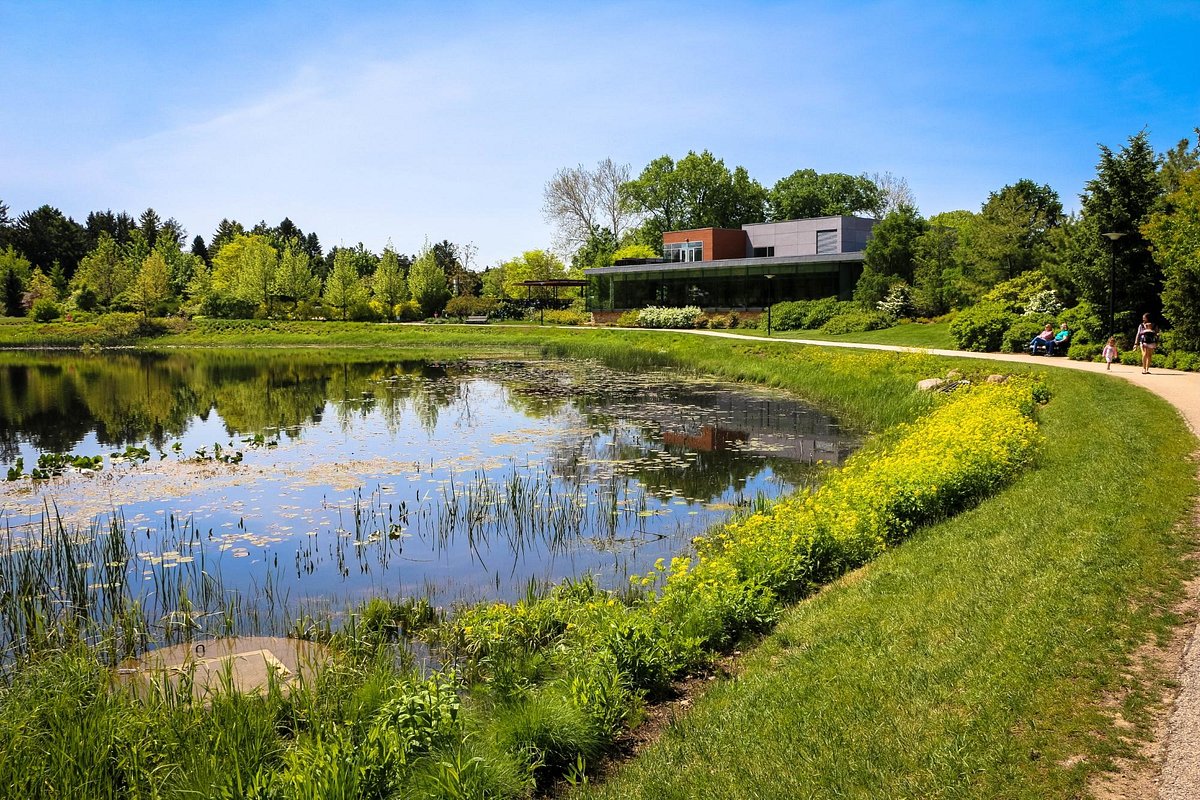 Morton Arboretum is in Lisle, a forty-five-minute drive from Chicago. It's a botanical garden with 4300 plant species that spans over 1700 acres.
The park has a 16-mile hiking trail that you can use to explore the park. You'll love the tree collections, like willow, maple, and more. If there's enough snow, they'll even let you snowshoe or ski around the place. They also offer bikes (on rent) and tram tours.
The park has a special four-acre Children's Garden where the kids can play. The immersive play area features acorns, secret streams, and giant tree roots. The garden also has convenient changing rooms and picnic sites.
Lake Geneva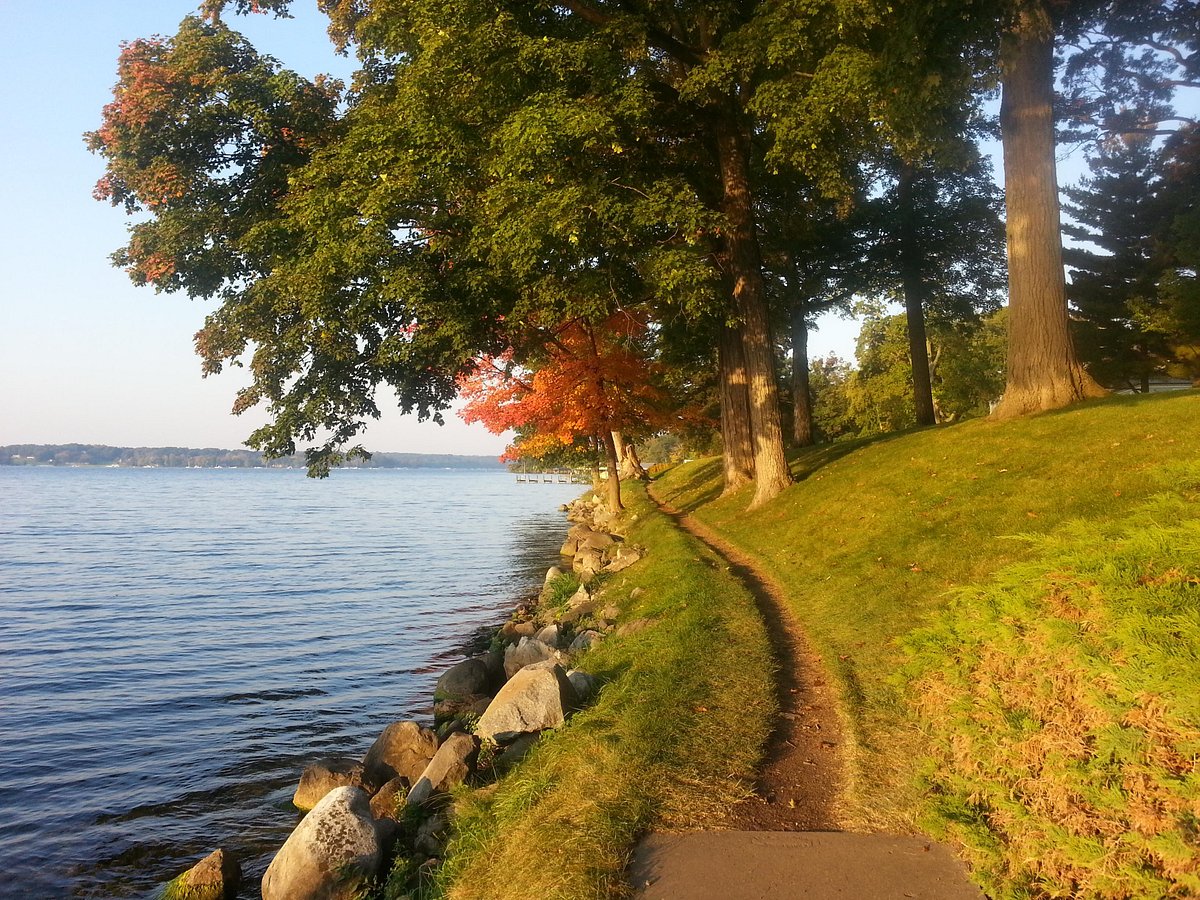 Lake Geneva is another Wisconsin city over Geneva Lake. It's a resort that attracts tons of tourists so there are plenty of tours that you can book to take a quick look around the city. Some of the most famous attractions are the Black Point Estate and Gardens, Yerkes Observatory, and Safari Lake Geneva.
If you like waterparks, go to the Crazy Coyote's Cave Arcade or Timber Ridge Lodge & Waterpark. Alternatively, you can go horse riding in Dan Patch Stables. If you're there in winter, go to the Grand Geneva Way. You can ski and sled at the mountain top.
There's also a hot air balloon company in the city. If you want to see the city on the balloon, go to Lake Geneva Balloon Co., LLC. Otherwise, you can go fishing in the lake.
Michigan City
Michigan City is in Indiana, an hour and forty minutes from Chicago. You can start with the Indiana Dunes National Lakeshore. The Michigan Lake shoreline extends fifteen miles and is full of parks, beaches, and other fun stuff.
You can also visit the Washington Park Zoo. Other attractions include the Lighthouse & Pier, Friendship Botanic Gardens, and Michigan City Beach. If you want to see a little of everything, book a tour. There are also plenty of restaurants where you can stop and grab lunch or pick up dinner.
How to Get Around Chicago During Your Vacation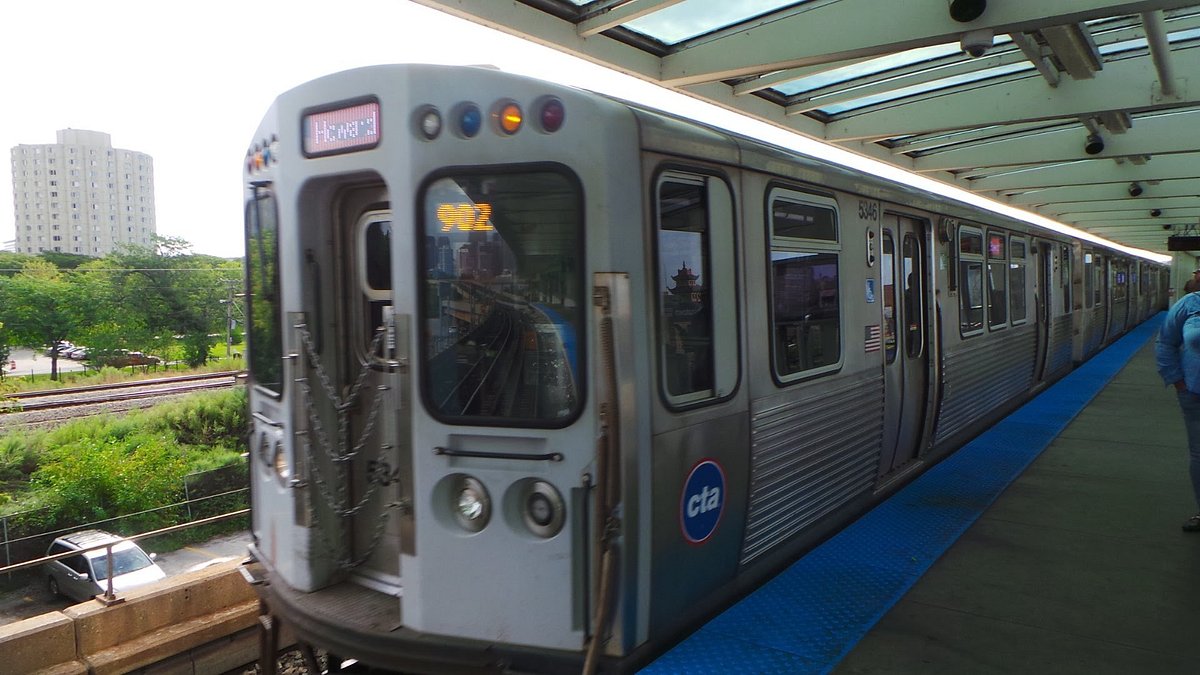 Usually, we'd say rent a car to tour the city, but Chicago has a perfect public transport system. Everything is located fairly close together, so you don't have to travel a lot. Here's how to get around the city comfortably:
Chicago Transit System
Chicago's transit system comprises eight train lines and over a hundred bus routes. The city has 145 train stations, so everything is well connected. Check the routes beforehand and make a game plan for getting to your destination before you hop on the bus.
You can pay for public transport via cash or the city pass. We recommend using the pass as it's more economical. You can recharge these passes at the station or a Walgreen. If you plan to make day trips outside the city, we recommend renting a car.
Taxis
Chicago has a lot of taxi companies, so you won't have trouble hailing one. The fares will change depending on the traffic, gas prices, distance, and weather. We recommend using cabs sparingly because those bills can add up quickly.
Bicycles
The city has biking trails, and you can easily rent a bike. So if your family is up for the challenge, you can cover short distances with a few bikes.
Walking
Chicago is pretty accessible. It's easy to navigate, and the pedestrian crossings are nice. If your destinations are in the same neighborhood, consider walking to them.
The Best Ways To Get to Chicago for Your Vacation
The best way to get to Chicago depends on your distance from the city. You could drive in, but parking does cost a fortune. We recommend flying into the city. There are two airports; O'Hare International Airport and Midway International Airport.
Once you arrive at the airport, you can use a taxi or reserve the Airport Express. You could also use public transport, but it's a hassle, especially if you're feeling jetlagged. Plus, you need to get your luggage sorted.
Top Tips for Staying Safe in Chicago When Visiting With Kids
Chicago has a bit of a high crime rate. However, with the right precautions, this shouldn't affect your visit. You can avoid petty theft if you stick to the right neighborhoods. Here are a few general tips to keep you out of trouble.
Leave your valuables in the hotel.
Make sure you have the right taxi before you get in.
Plan your route before you set out.
Hold hands with your kids, especially in crowded places and stations.
Stick to nice, well-lit neighborhoods.
Avoid areas like West Garfield, North Lawndale, Chatham, South Shore, etc.
Don't interact with strangers.
Be vigilant so that you don't become a victim of pickpocketing.
Conclusion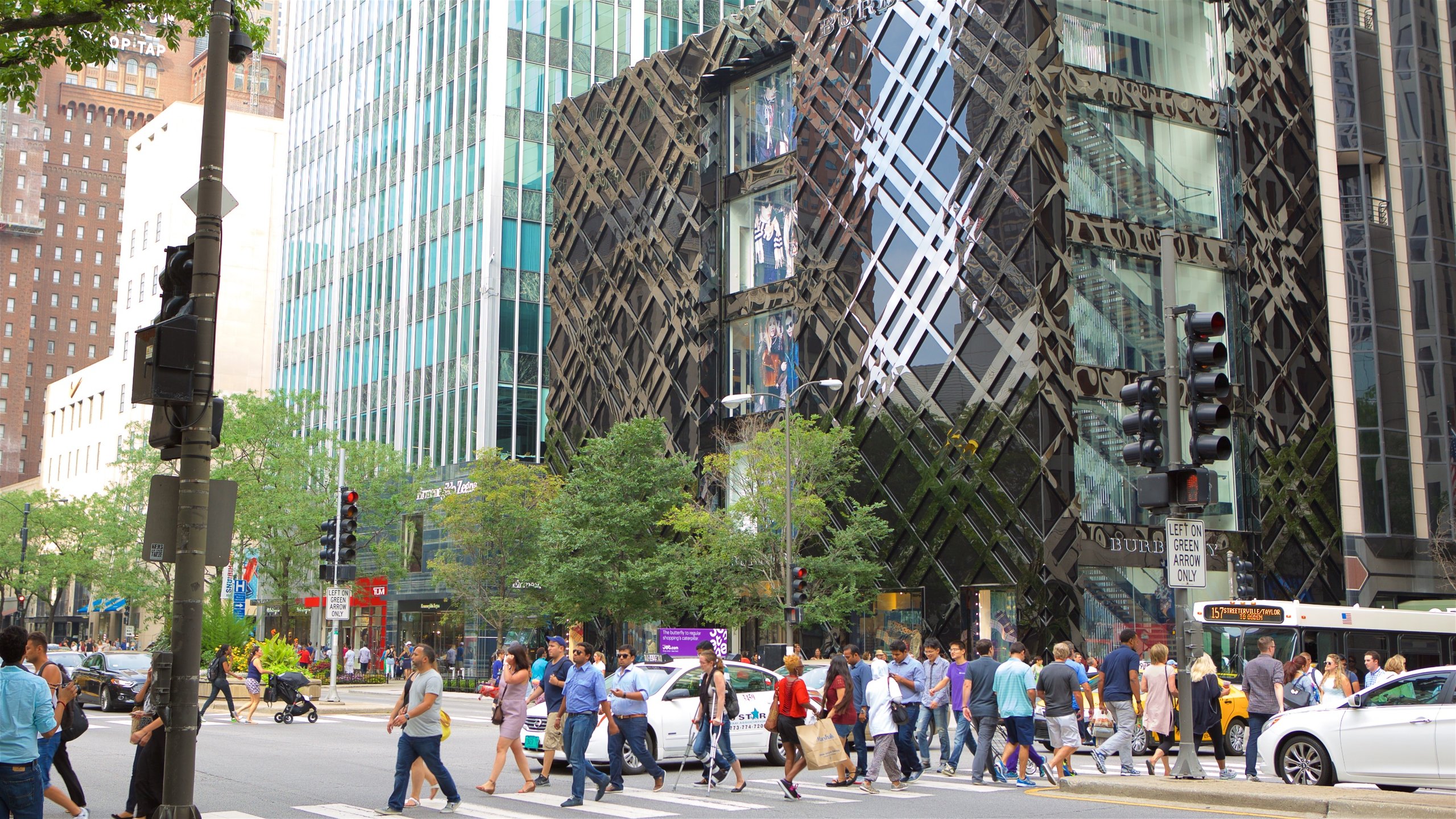 Chicago is a lovely, charming city full of history and delicious cuisine. Sure, the crime rate is a bit high, but it hardly ever affects the tourists. Plus, your kids will love the awesome attractions like Shedd Aquarium. As long as you use your street smarts, you'll be safe. More than that, you'll have the time of your life.
More about our TFVG Author