Anyone that lives in Baltimore or wants to plan a family vacation there will find lots to see and do. Unfortunately, the cost of doing things with your family can mount up.
That is why we have compiled an extensive list of things to see and do in Baltimore for free.
Finding free things to do in Baltimore will help you create enjoyable family days without breaking the bank!
If you are interested in finding free things to do in Baltimore, Maryland, for your family, keep reading.
The Best List of Free Things to do in Baltimore
If you are trying to plan an itinerary for your family vacation, adding free attractions can help to make it an affordable trip.
Food, drink, and accommodation costs can begin to add up on family vacations. Finding great ways to entertain your family that don't cost anything can be a godsend.
You can gain entry to many green spaces and historic sites in Baltimore without an entrance fee.
Here are our top picks for free things to do in Baltimore for families.
1. Baltimore Museum of Art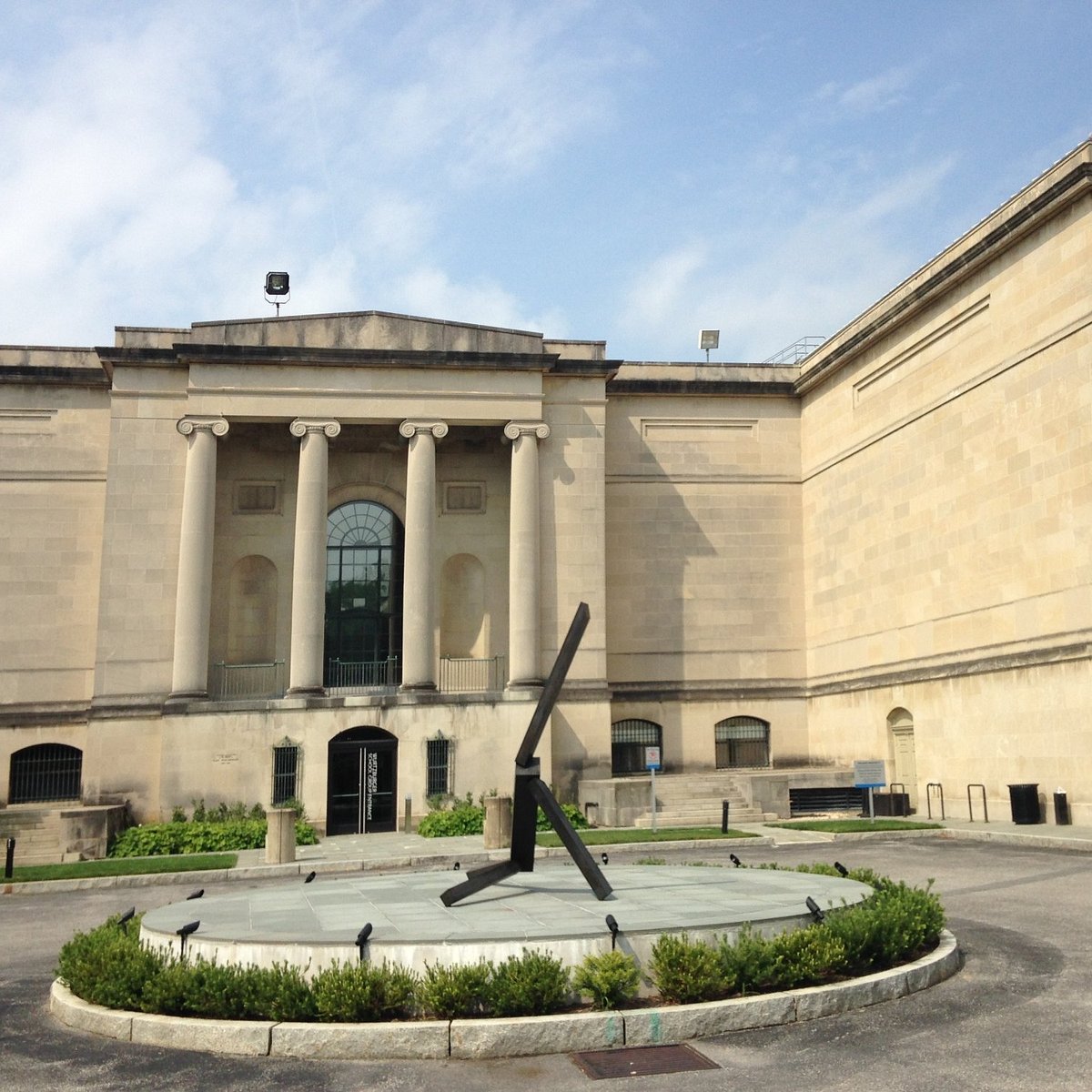 The Baltimore Museum of Art offers free admission. It is an excellent option with a range of fascinating exhibits. It contains displays of some of the world's greatest artists, including Henri Matisse.
There are interactive audio tours that can help families enjoy what is on offer. Families that visit between 2 pm and 5 pm on Sundays can also participate in free workshops.
On sunny days, visitors can make the most of the terraced gardens and outdoor sculptures. The outdoor areas of the Baltimore Museum of Art are often overlooked.
There are parking options available at the Baltimore Museum of Art. These include free 30-minute parking options, which are great for drop-offs.
Daily parking rates are just $12 and last from 6 am to 5 pm. Evening parking rates from 5 pm to 12 pm are $9. Cars that display accessibility plates or placards enjoy free parking.
There are also nearby bus stops for families using public transport to get to the Baltimore Museum of Art.
2. Baltimore Symphony Orchestra
The Baltimore Symphony Orchestra is one of the US' leading orchestras.
The BSO regularly plays the Joseph Meyerhoff Symphony Hall. They perform a range of shows, including;
Orchestral accompaniments of movies
Classical interpretations of modern classics
Holiday specials
Family Specials
Not all shows hosted by the Baltimore Symphony Orchestra are free. However, they regularly offer free concerts. It is worth researching before visiting to see whether any free performances are on while you are in town.
Symphony in the City is an initiative that sees the BSO play in parks, libraries, and other public spaces for free.
3. Carrie Murray Nature Center
Making the most of public green spaces is a great way to entertain the family for free. The Carrie Murray Nature Center is located in Baltimore's Gwynns Falls Leakin Park.
Gwynns Falls Leakin Park has more than 1,200 acres for families to explore. This makes it the largest woodland park of any East Coast city.
The Carrie Murray Nature Center is popular for school field trips but can also be visited by families. The animal collection and outdoor aviary make it a fascinating location for nature lovers.
As well as offering free activities and entertainment, there are also paid tours that can be taken.
As well as being home to the Carrie Murray Nature Center, Baltimore's Gwynns Falls Leakin Park has lots for visitors to do.
Historic sites and buildings include stunning mansions and Gothic chapels. The countless nature trails are also fascinating for visitors that want to see local wildlife.
Just some of the fascinating wildlife available to view at Baltimore's Gwynns Falls Leakin Park include;
Woodpeckers
Deer
Foxes
Salamander
Owls
Beavers
Groundhogs
Coyote
4. West Shore Park
West Shore Park is an excellent way for families to spend time outdoors when the weather is nice. Located near Baltimore's waterfront, the park stretches over 3 acres.
Many concerts and events are held on the park's lawn. There are a number of great gardens and pavillions to explore here too.
One of the best features of the park is the interactive Walter Sondheim Fountain. The Walter Sondheim Fountain is made up of 53 jets. The huge splash pad is open to visitors from 10 am to 10 pm on weekdays and 11 am to 10 pm on the weekend.
The fountain makes use of different colored lights and can be programmed for musical shows as well.
5. Frederick Douglass-Isaac Myers Maritime Museum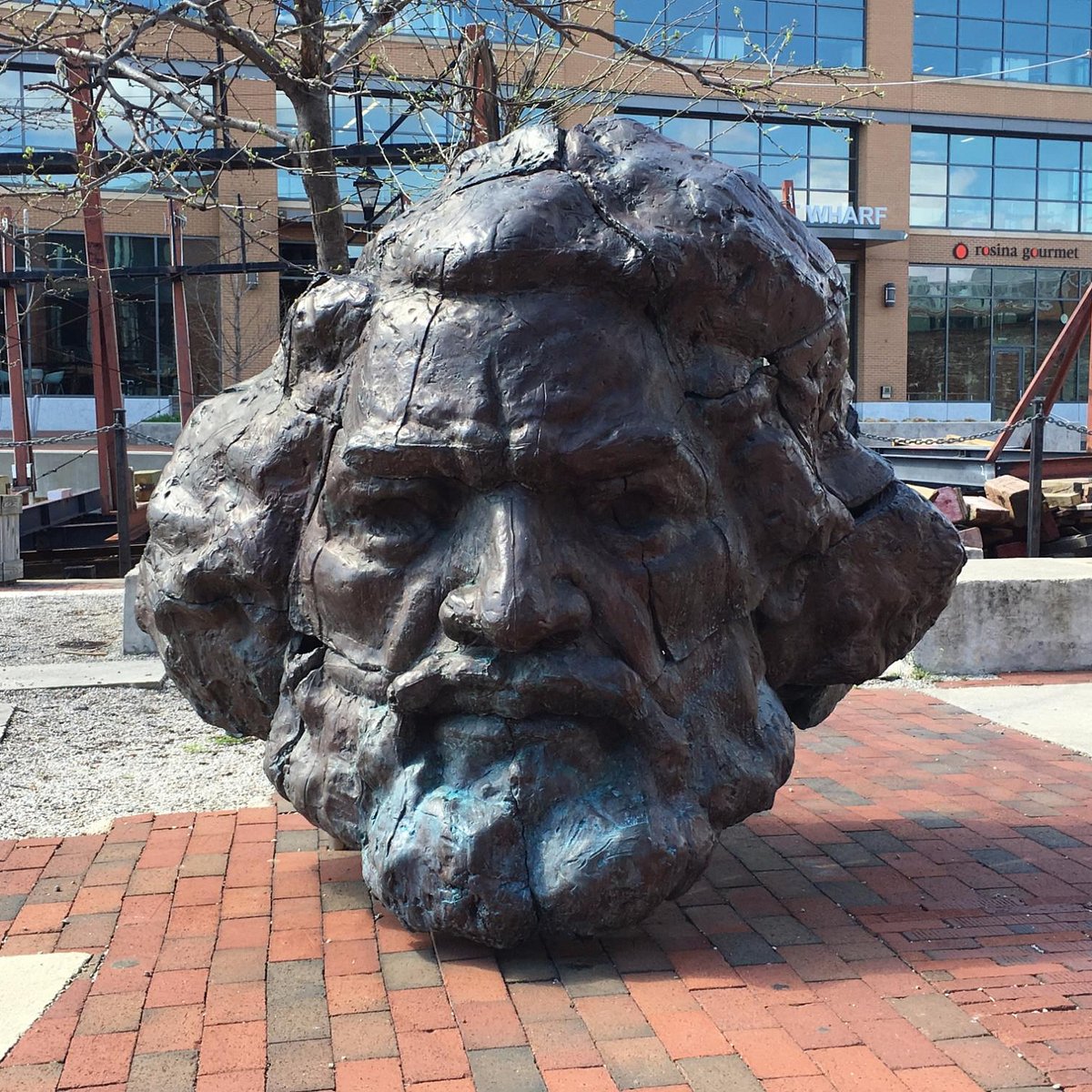 The Frederick Douglass-Isaac Myers Maritime Museum is a fascinating time capsule. It allows families to learn about Baltimore's maritime history.
In particular, the museum focuses on the significant African American influence on the maritime industry in the area.
The museum is open from 9 am to 4 pm on weekdays and 12 pm to 4 pm on weekends.
It is worth noting that there is no onsite parking at the location. The best options nearby are on Thames street.
There is an admission fee of $5 for adults, $4.50 for seniors, and $4 for kids from 6 to 18. Kids under 6 go free. This makes it a great option for people with younger kids.
The cost of admission does include a tour, making it worthwhile for many.
6. Canton Waterfront Park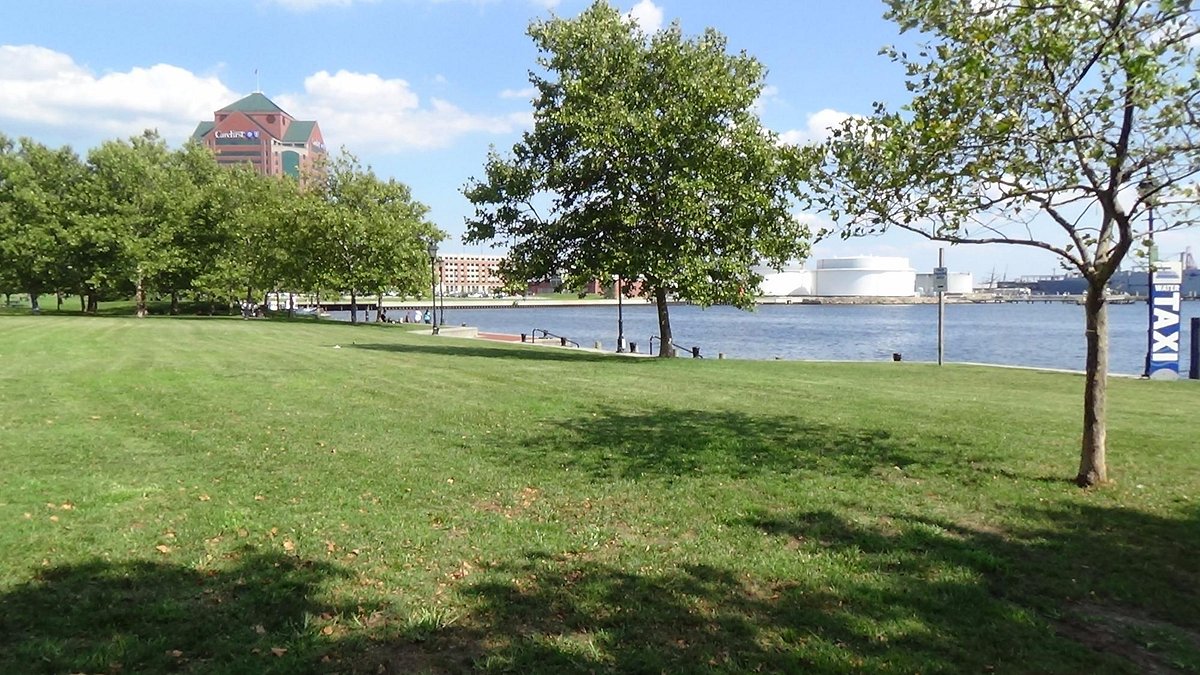 The Canton Waterfront Park is a wonderful location to enjoy the great outdoors. The park is home to the fascinating Korean War Memorial and is also the perfect location for picnics and playing.
Another great reason for families to visit Canton Waterfront Park is that free concerts are held here on the first Thursday of the month.
Music fans from all over flock for a fun and friendly atmosphere. There are also lots of food trucks during performances for something to eat.
This great waterfront park is also the perfect place for families to spot rare waterfowl!
7. Pierce's Park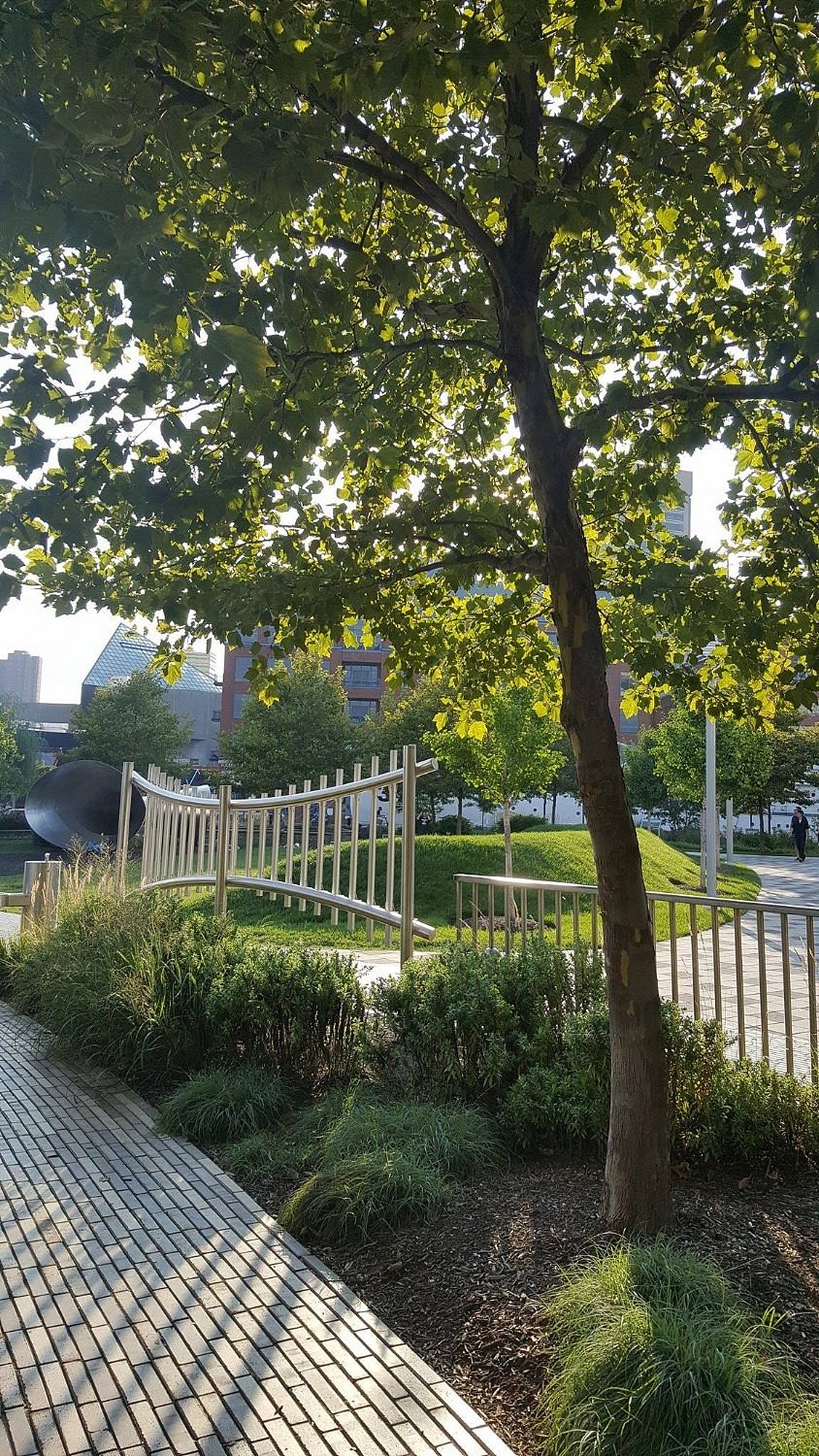 Pierce's Park is a great free option in Baltimore. It is located near Pier 5 and the Columbus Center and is regularly regarded as Baltimore's hidden gem.
The park is an interactive, family-friendly experience that lets kids enjoy the art installations.
It features a willow tunnel, a horn sculpture, and a musical fence that kids can play with.
The free wireless internet is a bonus for those that visit. This is courtesy of the local Pier 5 hotel.
8. Free Fall Baltimore
Free Fall Baltimore isn't one specific attraction. Instead, it is a collection of free events that visitors and locals can take advantage of during the month of October.
More than 50 organizations get together to offer tens of free events over the month.
If you are visiting Baltimore in October, it is well worth checking out the program of events to see if anything suits your tastes. There are performances, concerts, and workshops across the city all month.
9. Patterson Park
Patterson Park is a large green space that is host to ice-skating facilities, a swimming pool, and other excellent attractions.
The Patterson Park Pagoda is a must for families looking for great photo opportunities. The Pagoda is even open from 12 pm to 6 pm on Sundays from Spring to Fall.
The location was instrumental during the American Civil War, serving as both an Army hospital and camp during the 1860s.
Sports fans will love the excellent amenities the park has to offer, including;
Basketball courts
Tennis courts
Athletic Fields
Playgrounds
Baseball fields
Swimming Pools
There are even picnic pavilions for families to enjoy meals in a beautiful setting.
10. American Visionary Art Museum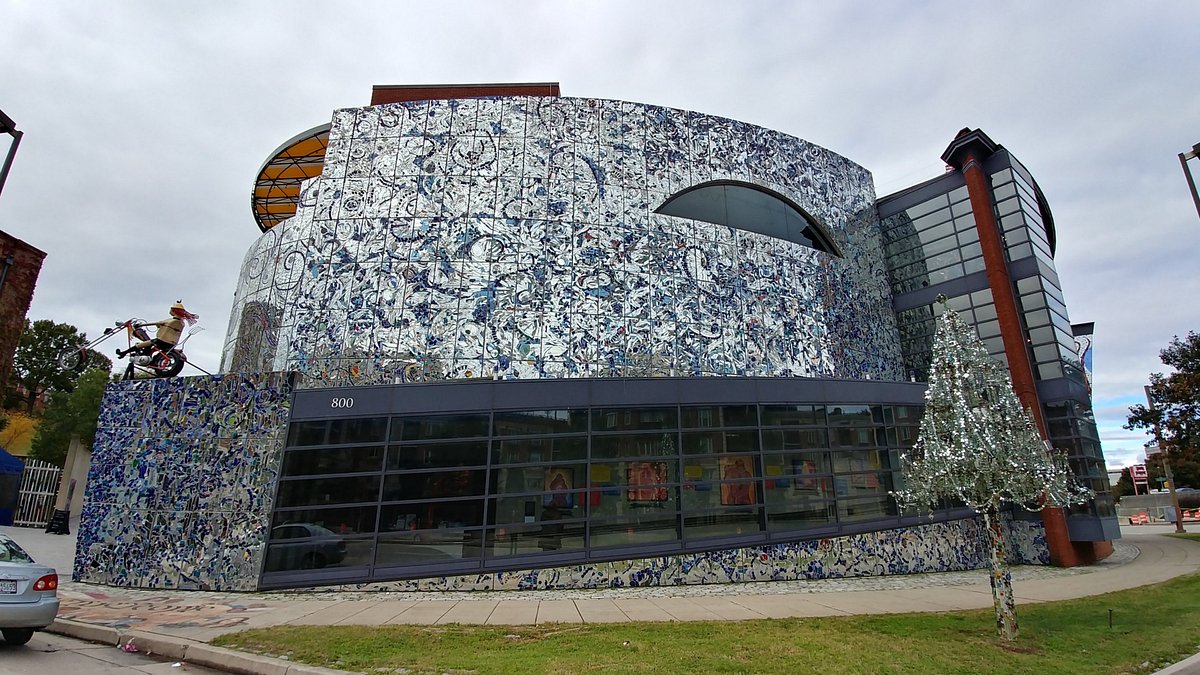 The American Visionary Art Museum in Baltimore offers a selection of free options during July and August. Visitors can enjoy free admission to the museum between 5 pm and 9 pm on Thursday evenings during their free showings.
Free movies are shown on Thursday nights during July and August at the Hughes Family Outdoor Theater. The Hughes Family Outdoor Theater is a natural amphitheater that seats up to a thousand.
The American Visionary Art Museum exhibits a range of artists throughout the year. Visiting this unique museum promises a great day out for kids and adults!
11. Harborplace Amphitheater
Another great place to catch a free show during the summer is the Harborplace Amphitheater. The Harborplace Amphitheater is located at the Inner Harbor and has a selection of events through the summer.
Weekend summer evenings are usually packed with performances by dancers, musicians, and singers.
Planning ahead will help you catch some great performances and ensure you don't miss any of the fun.
12. The Heritage Walk
The Baltimore Heritage Walk is a great way to see more of the city and enjoy some exercise.
It is worth noting that there is a cost of $10 for adults. Seniors, students, and military discounts are $7. Children under 12 are free for the tour, making it a viable option for parents trying to save money.
The walk takes you through some of the most historic districts of the city during the 3-mile walk. These include;
Little Italy
Historic Jonestown
Inner Harbour
Learning more about the area can inspire you to visit certain areas of interest you pass on your way!
13. Harry & Jeanette Weinberg Waterfront Park
The Harry & Jeanette Weinberg Waterfront Park welcomes guests to the Inner Harbor and National Aquarium. Guests can enjoy more than 90,000 square feet.
The park provides a range of great trails and is open from dawn until dusk. All at the cost of $0!
14. Maryland Science Center Stargazing
The Maryland Science Center is an excellent facility with lots to see and do for people of all ages. Unfortunately, there is an admission charge to the science center, but it's well worth it!
Friday evenings do provide a free option at the observatory. Between the hours of 5:30 pm to 9 pm, stargazing is free. The only thing you will need to worry about is the weather.
Clear nights offers incredible opportunities to see into space.
15. Inner Harbor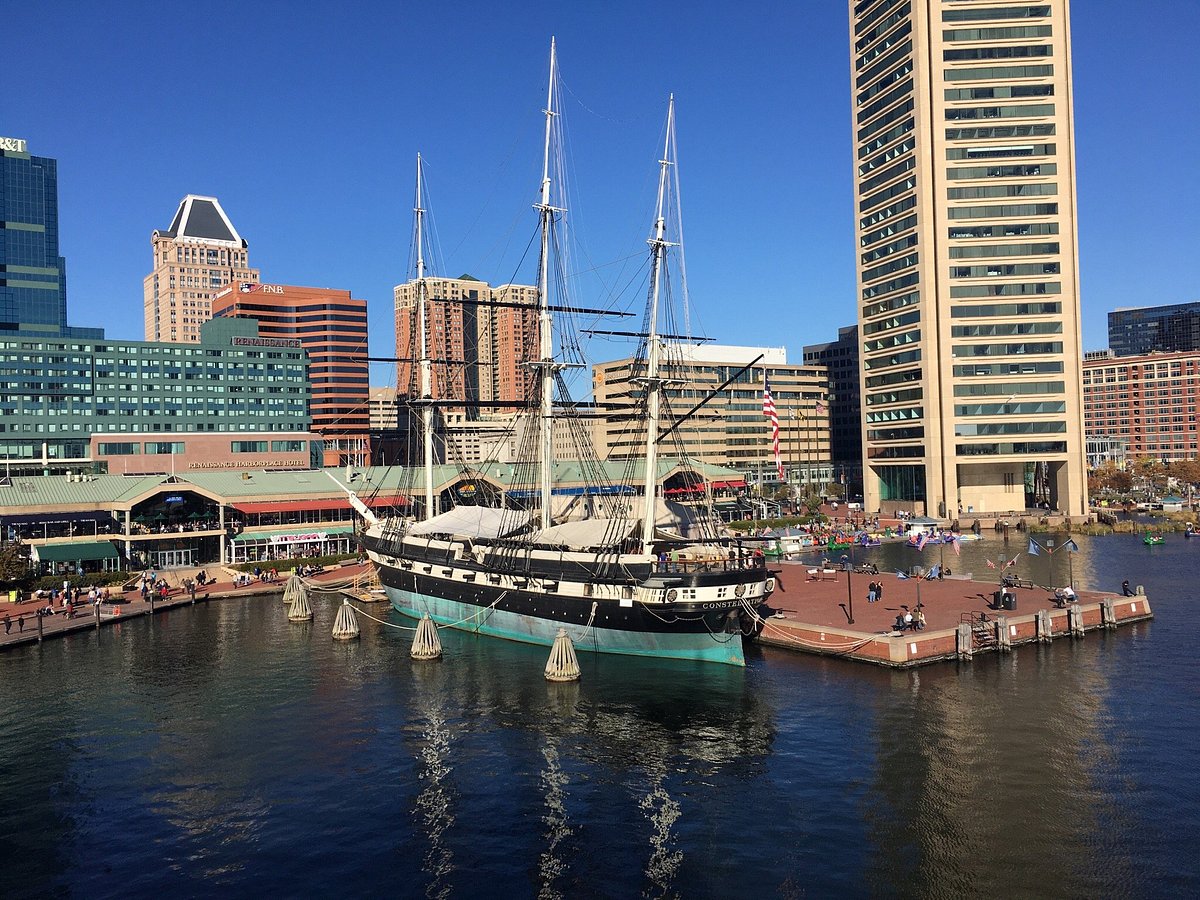 Inner Harbor is a great place to wonder about and enjoy looking at all kinds of different ships and boats.
There are warships, submarines, and tall ships. While there is a cost to entering and exploring some historic vessels, you can look at all their magnificence from the outside for free!
16. School 33 Art Center
The School 33 Art Center is located in the Downtown area of Baltimore. This great location makes it easy for guests to access.
The art center is a hub for contemporary art in Baltimore, showcasing local artists' work. The center features a member's gallery, rotating exhibits, and special events all year round.
You can browse the local art free of cost! But donations are highly appreciated.
17. Walters Art Museum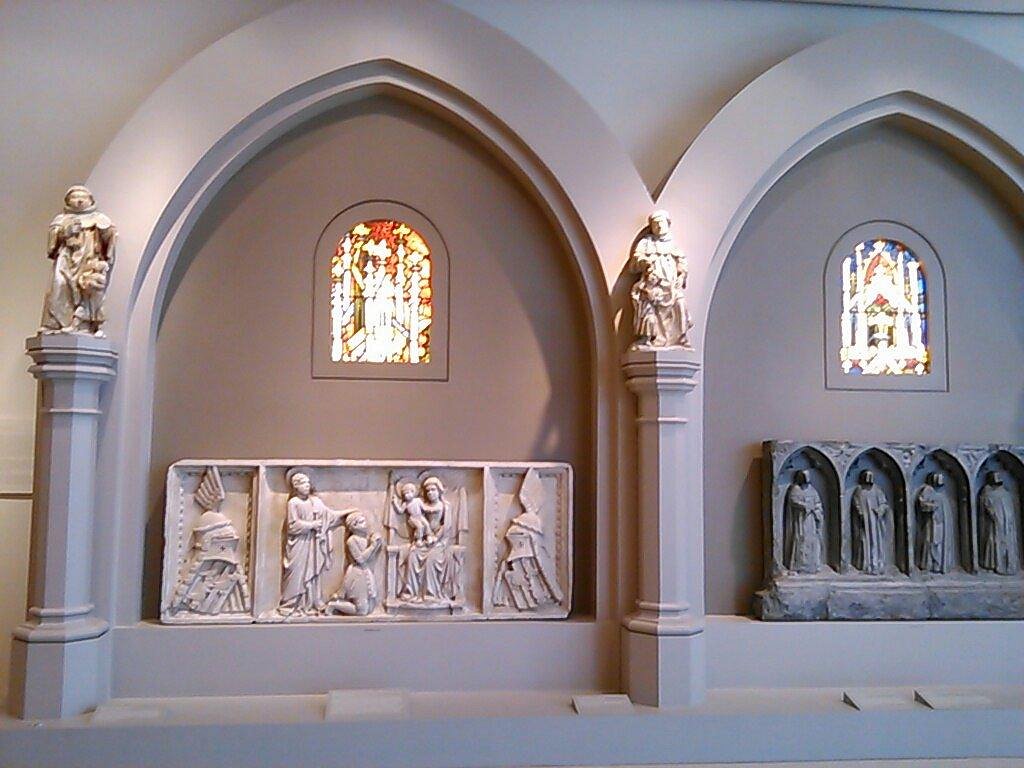 Walters Art Museum is an excellent free option for families. There are more than 36,000 art exhibits to explore. You can see everything from paintings and sculptures to awe-inspiring pieces of cultural significance.
There is a range of weekend classes and guided tours to explore too. The wonderful tour guides are great with families!
Walters Art Museum is located in the Mount Vernon Cultural District, making it easy to access other great attractions.
Another great benefit of the Walters Art Museum is that it is near the Charm City Circulator public bus service. This is a free service making it easy to get around the city.
Museum parking can be reserved or nearby parking is available on North Charles Street or North Calvert.
18. Enoch Pratt Free Library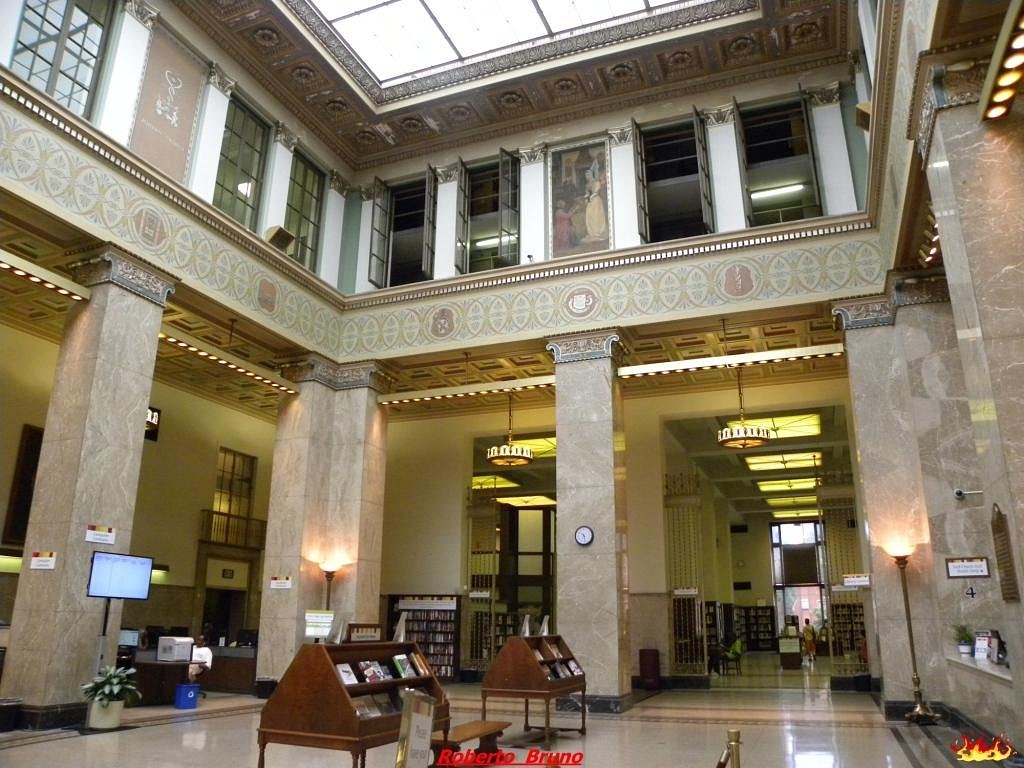 The Enoch Pratt Free Library boasts an impressive history that places it as one of the oldest library systems that offer free services in the US.
Of the 22 local branches across Baltimore, there are numerous free performances, classes, and more.
19. The Washington Monument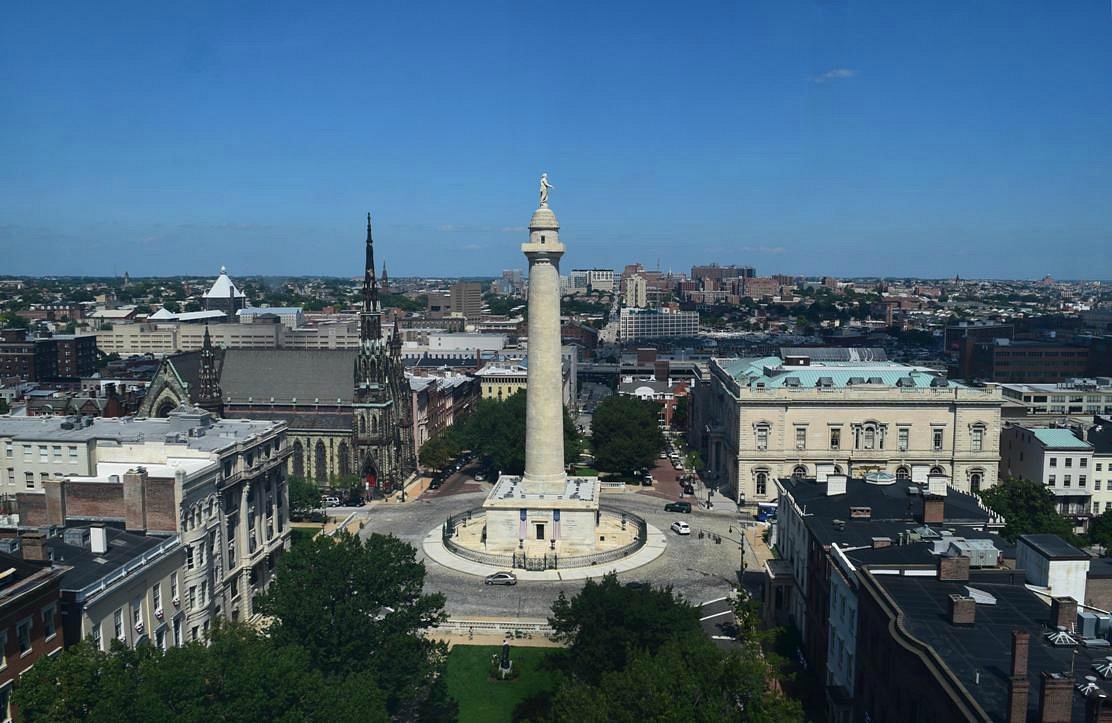 Tours around Mount Vernon provide tourists with an excellent way to see more of the historic area. The Washington Monument pays tribute to George Washington spectacularly.
The Washington Monument is the centerpiece of the area. Free virtual tours are possible thanks to the interactive screens at the base of the monument.
20. Fort McHenry National Monument Monument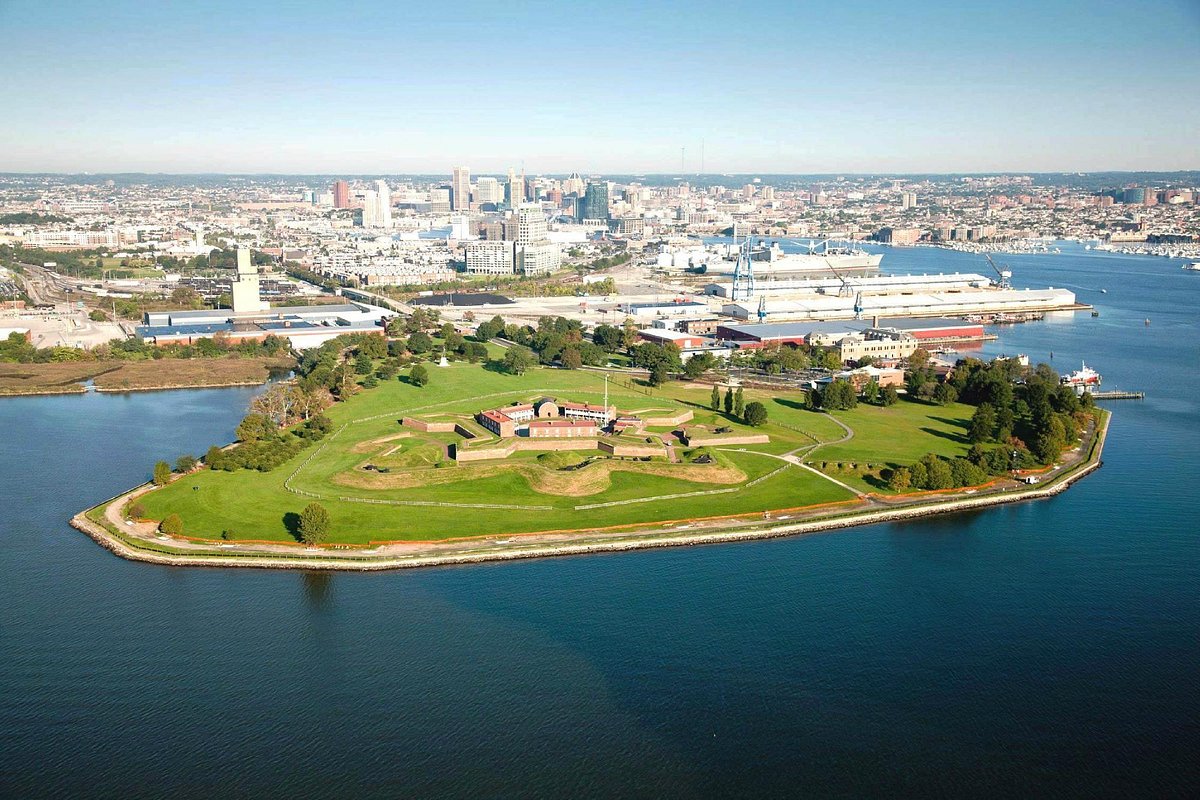 Visitors to Baltimore will have the opportunity to explore its interesting past. Fort McHenry National Monument Monument is just one such location where you can do just that.
Fort McHenry National Monument Monument inspired Francis Scott Key's "Star Spangled Banner" poem.
It can be viewed from the surrounding park. However, if you want to enter the area, there is currently a fee.
21. Federal Hill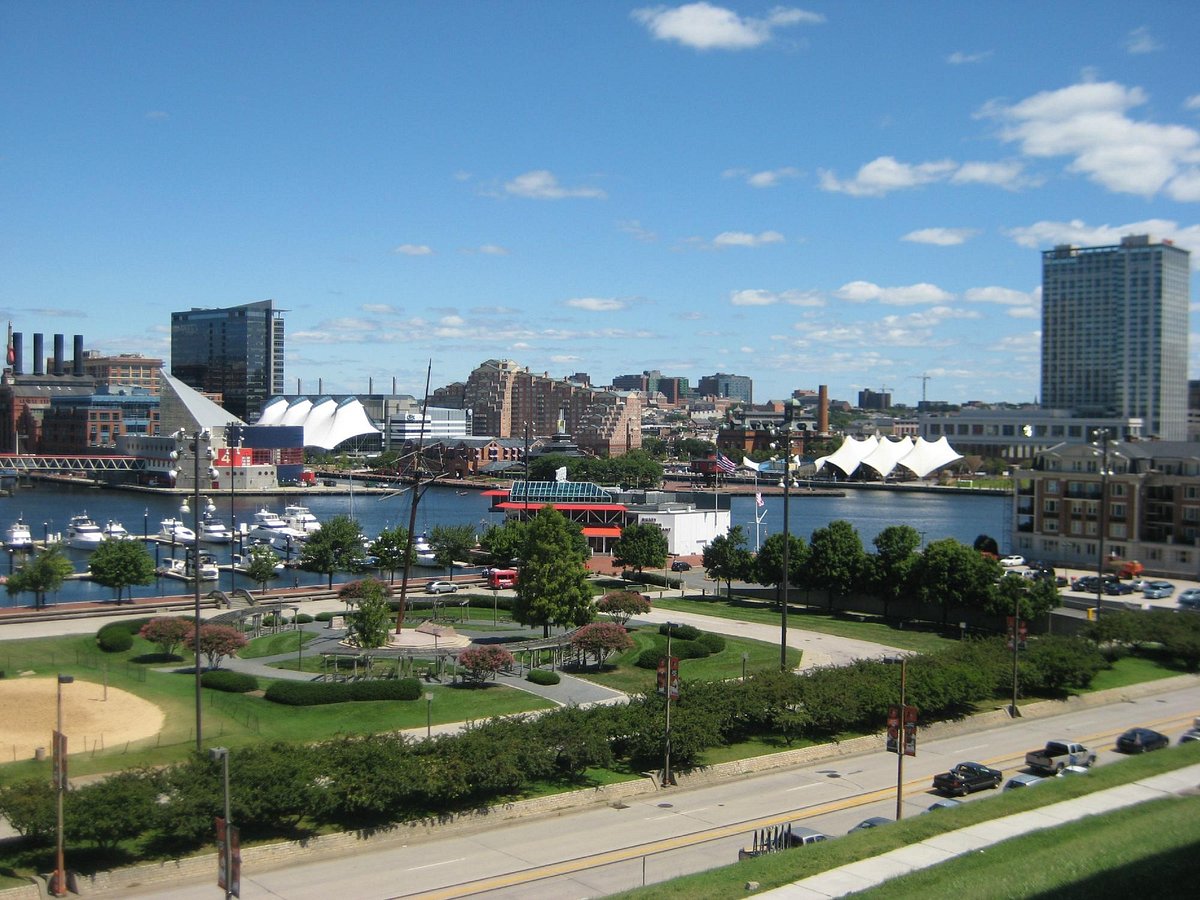 Federal Hill is a great spot to visit in Baltimore. As well as offering excellent vantage points of the city, there is plenty of free things to do in the area!
Federal Hill is a site of historical significance. This is because it was a stronghold during the War of 1812.
The area is now home to beautiful 19th-century homes with a wide selection of great shops and restaurants.
The summer sees Federal Hill come alive with fairs and markets. You'll also find the Baltimore Museum of Industry and the American Visionary Art Museum located at Federal Hill. There are also a number of great art galleries.
A great way to enjoy special deals and refreshments is by visiting Federal Hill on the third Thursday of the month. This is when participating businesses decorate the outside of their buildings with balloons to display their participation.
22. Jazz & Blues Festival
The annual Jazz and Blues Festival in Federal Hill takes place in June and has free music for everyone to enjoy!
The festival also has a Kid's Zone making it perfect for the family.
23. Kinetic Sculpture Race
Every May, the Kinetic Sculpture Race takes place in Federal Hill Park. The event sees man-made sculptures attempt to take on the parks, streets, and Inner Harbor of Baltimore.
The fascinating race typically takes a full day and allows viewers to dip in and out.
Kids love seeing weird and wonderful designs. Most of the drama takes place in the water. Inner Harbor and Canton Waterfront Park are great places to witness this.
Prizes are awarded for a number of categories, including;
Best Art
Best Engineering
Best Pit Crew
Best Water Entrance
Best Mediocre Champion
Best Entrant Sock Creature
Worst Honorable Mention
Peoples Choice
This means that everyone that enters has a chance of winning an award, even if their odds of winning are very slim.
24. Maryland Institute College
The Maryland Institute College is a historic area with a number of excellent galleries. This allows visitors to see work by young artists.
The main building of the Maryland Institute College boasts a range of impressive features. These include the stained-glass skylight and marble staircase.
25. The Baltimore Farmers' Market & Bazaar
The Baltimore Farmers' Market & Bazaar is free to enter and browse. It is open on Sundays from April to December. It is always worth checking it will be on when you are visiting.
As well as a range of stalls, there are also performances to enjoy.
While you will have to pay for products, there will be free samples to enjoy. This is a great way to ensure the money you choose to spend is well spent!
26. Baltimore Basilica
The Baltimore Basilica is the oldest metropolitan cathedral that was built in the US. It is a great option for anyone looking for a national historic landmark on their vacation.
The Baltimore Basilica was the first Roman Catholic cathedral built in the United States.
Entrance and tours are free. However, a donation of at least $5 per person is requested (but not required) for all tours.
The Basilica is open to the public for visitation from 8:30 am – 8:00 pm, Monday to Friday, and 8:30 am – 5:30 pm on weekends. Guided tours of the Basilica are offered Wednesday and Friday, from 9 am to 12 pm, and Sunday following the 10:45 am Mass.
27. Edgar Allan Poe's Grave
It is not every day you get the opportunity to visit one of the great writer's graves.
Thankfully, despite almost disappearing into obscurity, Edgar Allan Poe's Grave can be respected as it should.
If you're a family of bookworms, you'll thoroughly enjoy this unique experience!
You can find Poe's grave at Westminster Hall Cemetery.
28. Fells Point Pier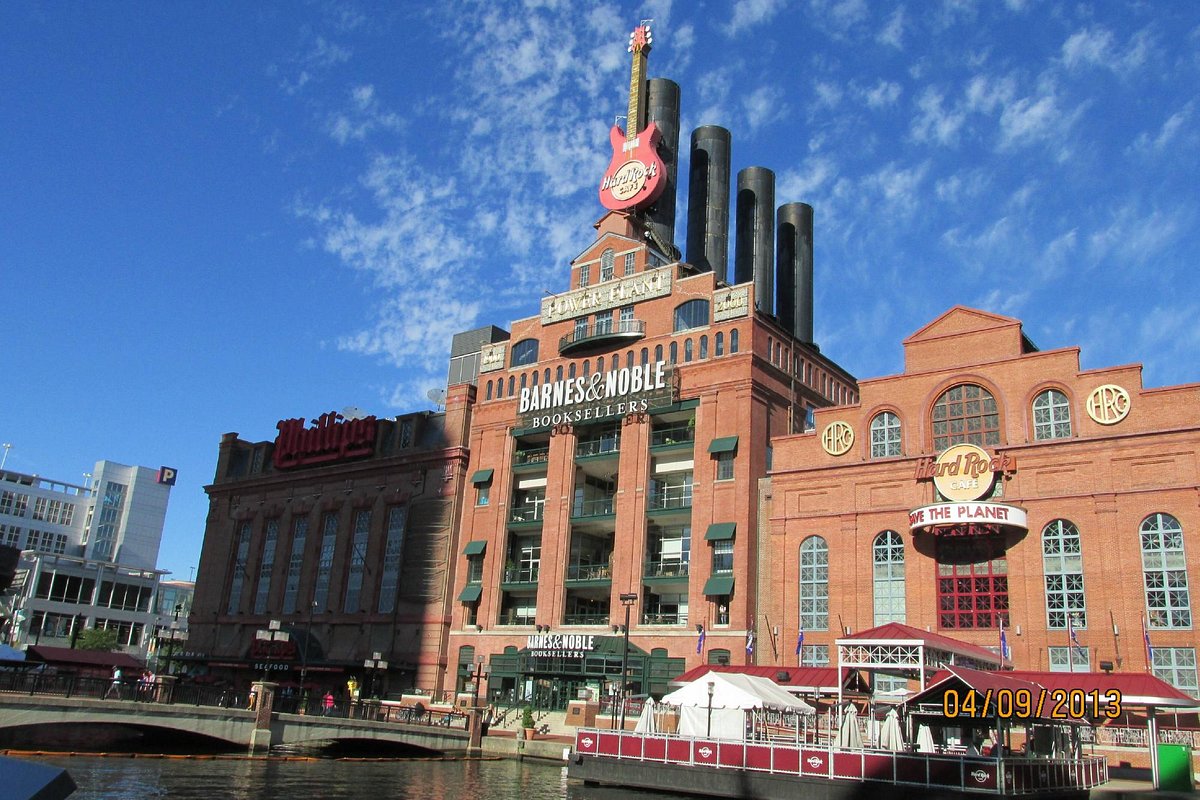 Fell's Point Pier in Baltimore offers a unique and fun way for families to spend a summer evening – watching a free outdoor movie!
Every Wednesday night from June to August, the pier transforms into a movie theater under the stars. Bring a blanket and some snacks, and enjoy a family-friendly film as the sun sets over the harbor.
You can check out the schedule of movies on the Fell's Point Pier website and plan your next movie night under the stars!
FAQS
Is Inner Harbor worth visiting?
Baltimore's Inner Harbor is well worth visiting. The harbor offers an excellent variety of things to do here. At the Inner Harbor visitor center, you can find shops, restaurants, and museums.
Inner Harbor is one of the oldest seaports in America, making it a unique spot to visit. It is also home to excellent attractions, including the National Aquarium.
Are there any free attractions to see animals?
The National Aquarium and Zoo both charge admission costs. They are both recommended if you have the budget.
If you don't, there are lots of great green spaces in and around Baltimore where you can take to nature trails to see creatures in their natural habitat.
The Carrie Murray Nature Centre is an option that has animals on display.
Can you enter Washington Monument in Baltimore?
You can enter the Baltimore Washinton Monument. Unfortunately, there is an admission charge of $6 for adults and $4 for children.
The gallery and all digital exhibits are free. The monument is only closed on Christmas and Thanksgiving. Besides holidays, the monument is open Wednesday to Sunday from 10 am to 5 pm.
What kind of movies are shown for free on Federal Hill?
If you plan to catch a free outdoor movie, you should be able to check online to see what is being shown. In the past, they have shown Home Alone, Citizen Kane, Vertigo, Blue Hawaii, and Space Balls.
Screenings are on Thursday nights between July and August. The movie typically starts at around 9 pm.
Does Baltimore have a free bus service?
The Charm City Circulator is a free bus service that runs through the city. It is made up of 24 shuttle buses. This means a bus is due at every stop along the four routes approximately every 20 minutes.
Services typically run from;
7 am to 8 pm, Mondays to Thursdays
7 am to midnight on Fridays
9 am to midnight on Saturdays
9 am to 8 pm on Sundays
More about our TFVG Author