Visiting Michigan with your family can be an incredible experience. With its world-class attractions, stunning scenery, and abundance of outdoor activities, Michigan has something to offer to everyone in the family. From exploring the beautiful Upper Peninsula to taking in the sights of Detroit to discovering the natural beauty of Sleeping Bear Dunes, there is something for everyone.
We created this comprehensive Michigan family guide to ensure your Michigan family vacation goes off without a hitch. You will find all the information you need to make the most of your trip, from the best family-friendly hotels and restaurants to the most kid-friendly attractions. Get ready for some serious sightseeing in the Great Lakes State!
4 Reasons Why Michigan Is the Perfect Family Vacation Destination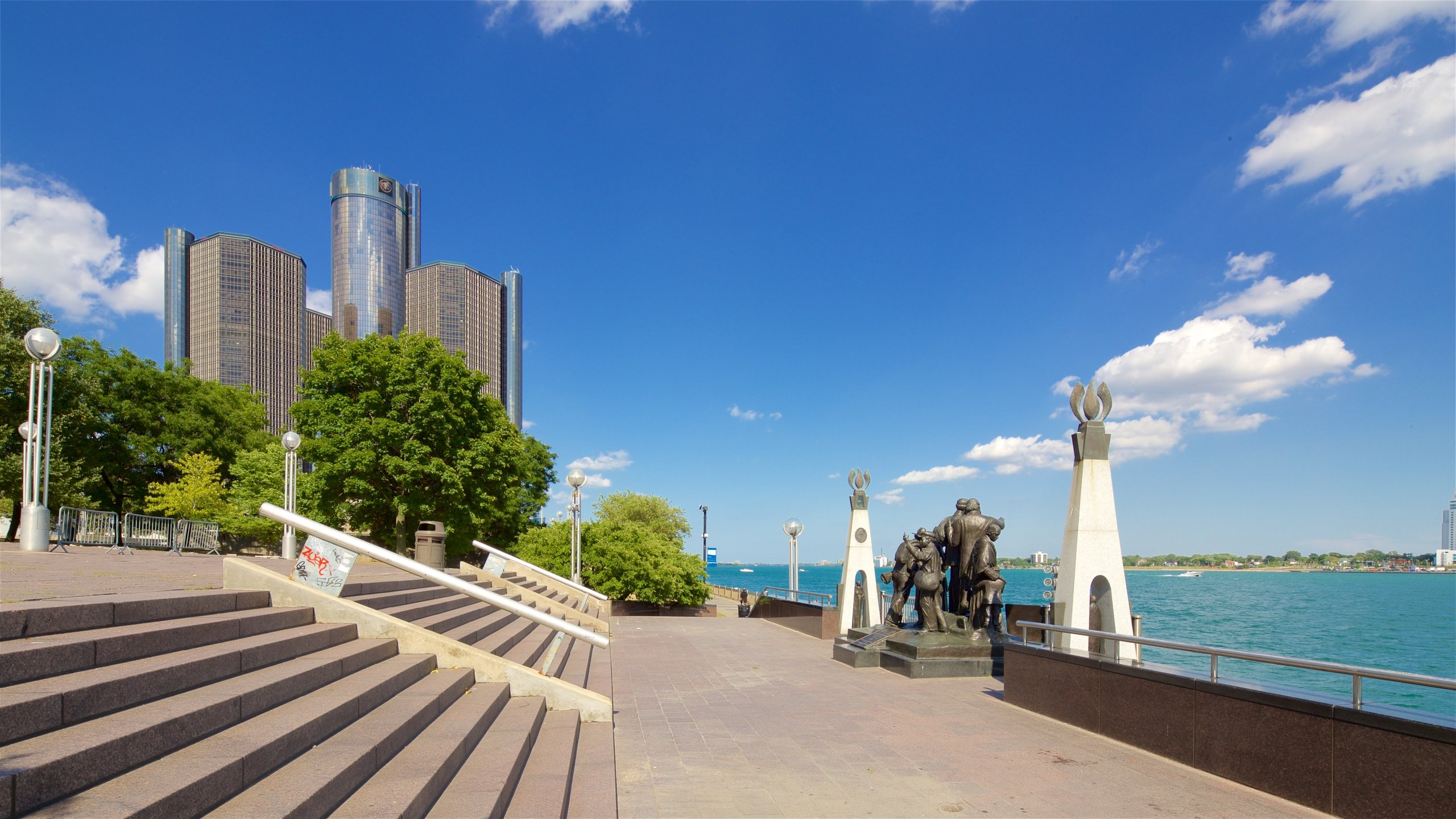 Michigan is the perfect family vacation destination for some reasons. Here are just a few of the many reasons why Michigan is an excellent choice for your next family getaway.
Great Outdoors
Michigan is the perfect family vacation destination due to its great outdoors. The state is home to a diverse array of natural landscapes, from lush forests and sparkling lakes to rolling hills and sandy beaches. This species allows for an abundance of outdoor activities such as canoeing, fishing, hiking, diving, and camping.
The Isle Royale National Park and the Sleeping Bear Dunes National Lakeshore are just two of Michigan's many breathtaking national and state parks that are perfect for family vacations. The parks offer hiking trails, beaches, and campgrounds, allowing families to experience the great outdoors in a variety of ways.
Michigan is also home to plenty of rivers and lakes, making it a popular place for boating and fishing. Families can rent a boat and spend the day on the water, fishing for bass, walleye, and other species. In addition, Michigan's Great Lakes provide many opportunities for swimming, water sports, and beach activities.
The state is home to many beautiful state parks, including Sleeping Bear Dunes National Lakeshore, and Mackinac Island State Park, which offer a wide range of activities for families.
Overall, Michigan's great outdoors offers a wealth of family-friendly experiences and activities to enjoy. Whether it's hiking through a forest, fishing on a lake, or swimming on a beach, Michigan provides the perfect setting for a memorable family vacation.
The Great Lakes
These popular lakes consist of Lakes Michigan, Ontario, Superior, Erie, and Huron. These are some of the main reasons why Michigan is the perfect family vacation destination. These lakes offer a wide variety of activities for families to enjoy, such as swimming, boating, fishing, and water sports.
The Great Lakes also provide a picturesque backdrop for family vacations, with their crystal clear waters and stunning shorelines.
Families can visit one of the many state parks and beaches along the Great Lakes to enjoy swimming, sunbathing, and picnicking. For those who love boating and fishing, the Great Lakes offer endless opportunities to explore and catch fish.
Families can also take a boat tour to see the lighthouses, shipwrecks, and wildlife that call the Great Lakes home.
Accommodations
Accommodations are one of the reasons why Michigan is the perfect family vacation destination. The state offers a wide variety of options for families to choose from, including hotels, resorts, vacation rentals, and camping sites. These lodgings are made to accommodate families of different sizes and financial situations.
Hotels and resorts in Michigan offer amenities such as swimming pools, fitness centers, and on-site restaurants, making it easy for families to enjoy their stay without having to leave the property.
Vacation rentals, such as cabins and cottages, provide a more home-like atmosphere and often have more space for families to spread out. Camping sites offer a more rustic experience, with opportunities for outdoor activities like hiking, fishing, and swimming.
Additionally, Michigan has many family-friendly destinations, such as theme parks, water parks, and beach towns, where accommodations are conveniently located close to the main attractions. This makes it easy for families to spend their days exploring and their nights relaxing in comfortable accommodations.
Affordable
Michigan is a perfect family vacation destination because it is affordable. With a wide range of activities and attractions to choose from, families can plan a trip that fits their budget.
For example, many free or low-cost state parks and beaches offer hiking, swimming, and other outdoor activities. In addition, many of the state's museums and historical sites offer reduced admission prices for children and families.
Furthermore, Michigan is home to many affordable hotels and vacation rentals, making it easy for families to find a comfortable place to stay. With its mix of natural beauty, cultural attractions, and affordable prices, Michigan is a great choice for families looking for a budget-friendly vacation.
When's the Best Time to Visit Michigan with Kids?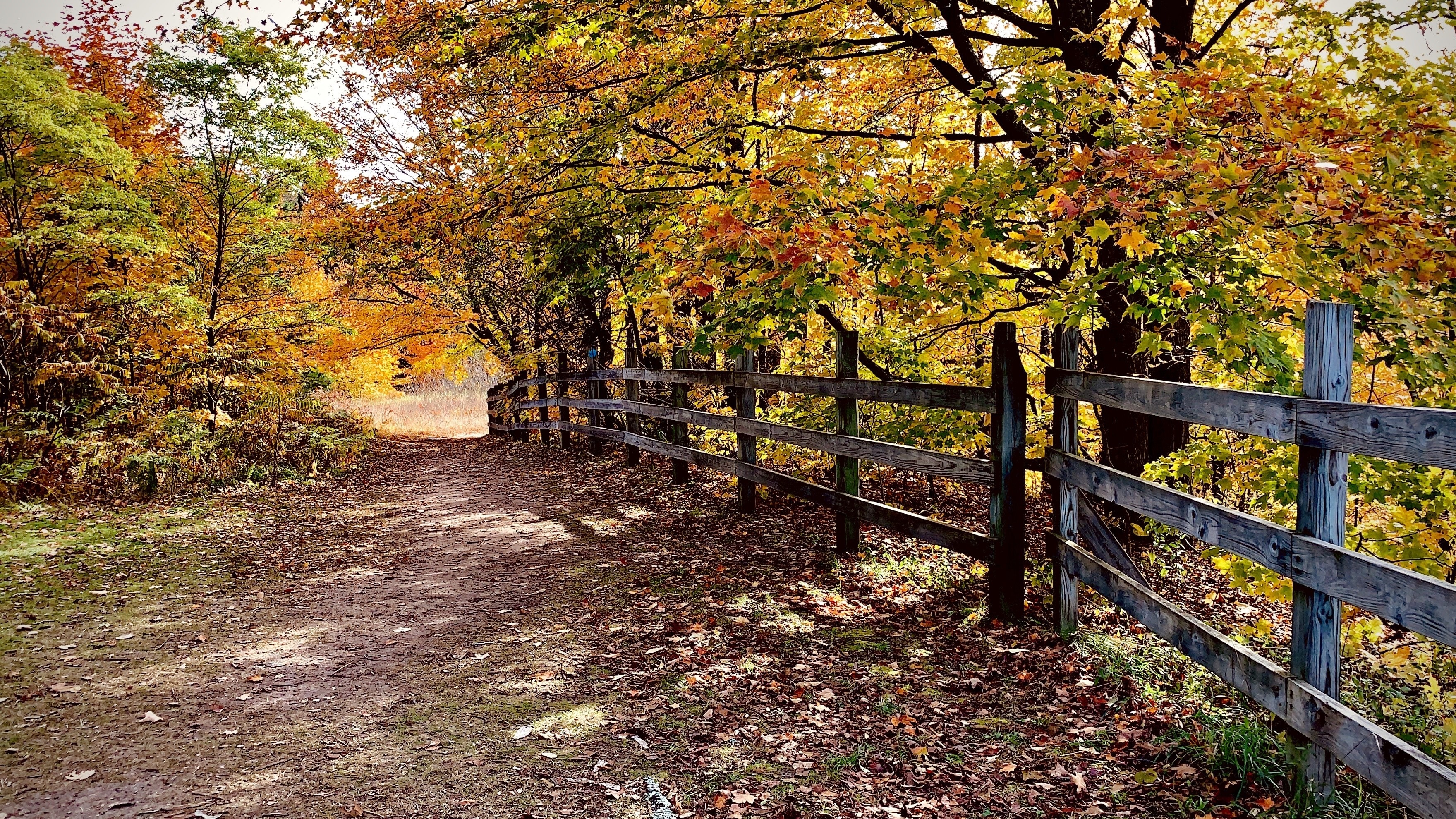 The best time to visit Michigan with kids depends on what activities and experiences you are looking for. Each season in Michigan offers its own unique charm, and families can enjoy different activities depending on the time of year.
Summer (June-August) is the most popular time to visit Michigan. Outdoor pursuits like swimming, hiking, and boating benefit greatly from the warm weather and long days. Summer is the best time to visit the Michigan Legacy Art Park, which is a perfect spot for hiking.
Michigan is beautiful all year round, but it is especially lovely in the fall (September to November). The weather is cooler, and the leaves are changing colors, creating a picturesque setting for families to explore.
Winter (December-February) is a great time to visit Michigan for winter sports such as skiing, snowboarding, and ice skating. Ski areas and ice skating rinks abound in this state, making it a great destination for winter vacations with kids.
Spring (March-May) is a great time to visit Michigan for families who want to experience the beauty of the state's natural landscapes. The weather is milder, and flowers and trees start to bloom, making it perfect for nature walks and picnics.
What's the Weather in Michigan Across the Year?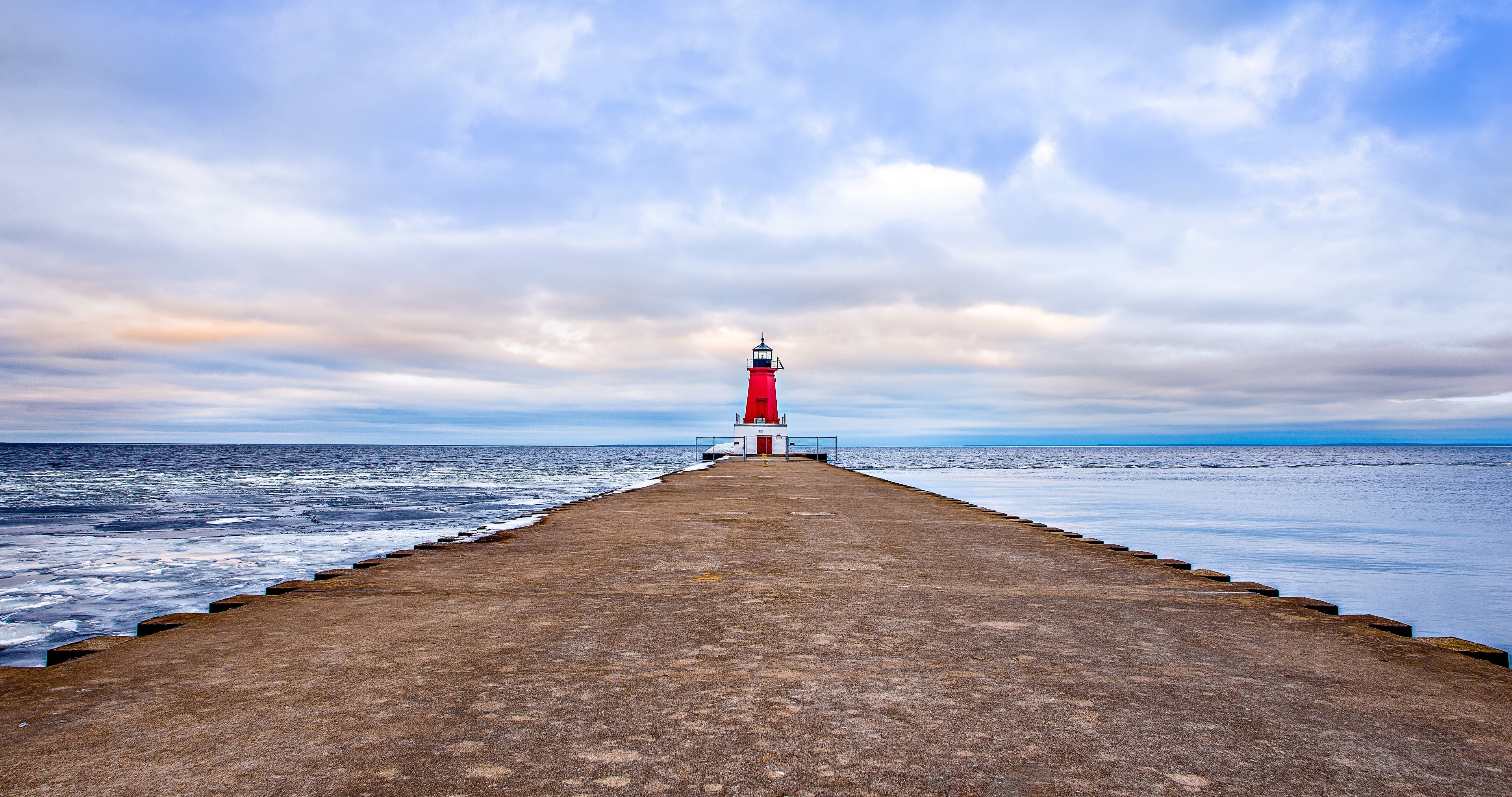 Michigan experiences all four seasons every year, spring, summer, fall, and winter.
Spring (March-May) is generally mild, with temperatures ranging from the low 40s to the mid-60s. Rain is common during this time of year, but as the season progresses, the weather becomes warmer and sunnier.
Temperatures peak in the summer (June–August), when average highs are in the low to mid-80s. Humidity and thunderstorms are common, but the state also gets a lot of sunshine.
Fall (September-November) is characterized by cool temperatures and changing leaves. Temperatures range from the low 40s to the mid-60s, and the weather can be unpredictable, with a mix of sun and rain.
Temperatures in the low 20s to low 30s are typical throughout the winter (December-February) months. At this time of year, the state often experiences below-freezing temperatures and frequent snowfall.
What's the Perfect Length of Time to Spend in Michigan?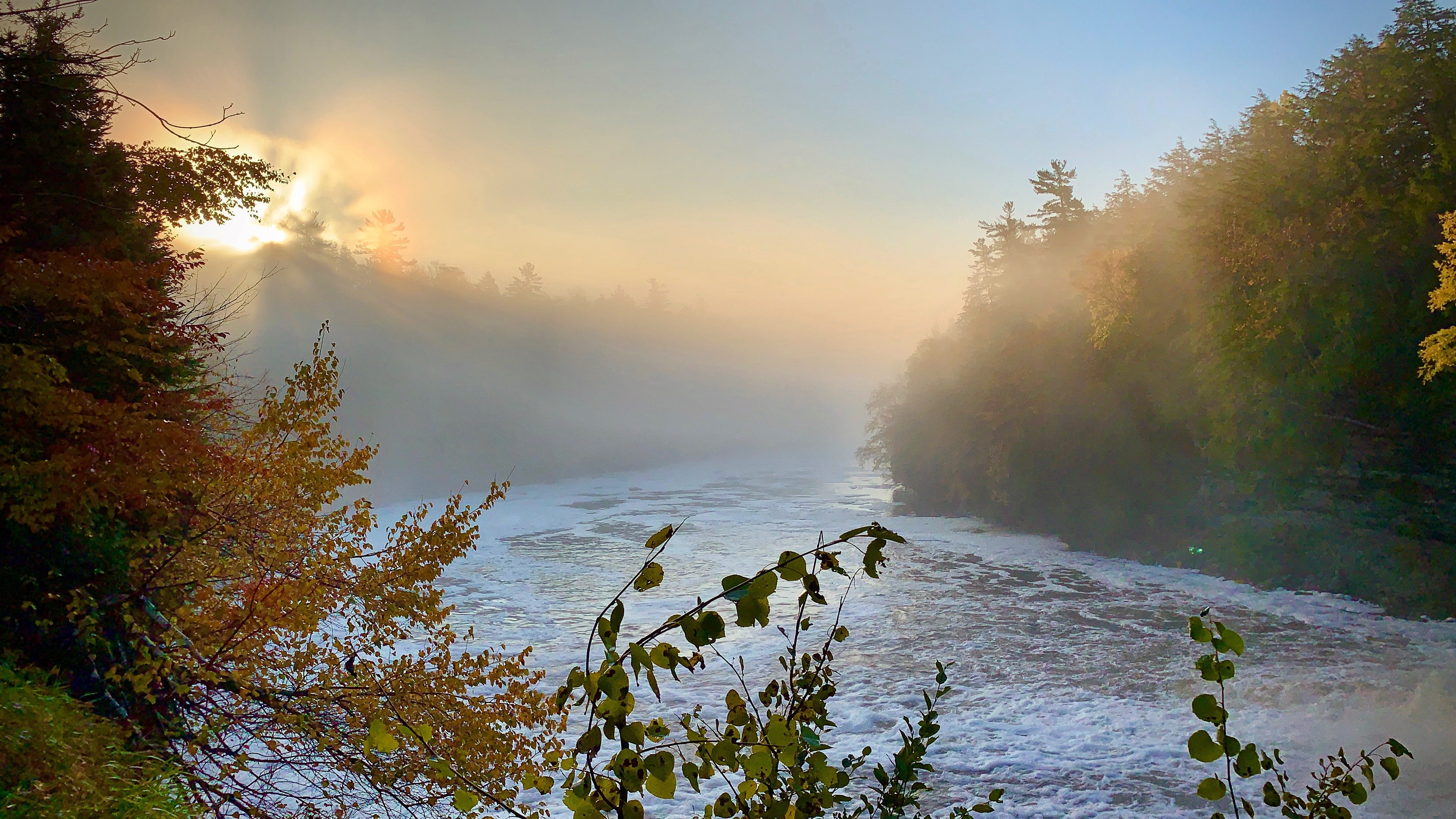 From its stunning landscapes to its varied cultural history, Michigan is a state with a lot to offer. Michigan is a great holiday spot because it offers a wide variety of activities, from laid-back beach getaways to adrenaline-pumping wilderness expeditions. In spite of this, determining how long to stay in the state might be challenging due to the abundance of attractions.
The perfect amount of time to spend in Michigan really depends on what you're looking to do and see. If you're looking for a relaxing beach vacation, a long weekend or a week may be enough.
You can enjoy the beautiful Lake Michigan beaches, like Sleeping Bear Dunes National Lakeshore, and Mackinac Island. If you're interested in outdoor activities like hiking, biking, and camping, a week or more may be needed to fully explore Michigan's natural beauty.
For example, the Upper Peninsula's Porcupine Mountains Wilderness State Park offers miles of trails and breathtaking views of the lake.
If you're interested in exploring Michigan's cultural heritage, a week or more may be needed to see all the state has to offer. Michigan is home to many historical sites, such as the Henry Ford Museum, the Michigan History Center, and the Gerald R Ford Presidential Library & Museum, as well as many art museums, like the Detroit Institute of Arts.
Therefore, the perfect amount of time to spend in Michigan depends on your interests and what you want to see and do. If you're looking for a relaxing beach vacation, a long weekend or a week may be enough.
The Best Things to Do with Kids in Michigan
While planning a family vacation in Michigan with kids, you must consider that your kids may want to have a special kids' time. Because of this, it is critical to have a set of recommendations for the most effective uses for them. But fear not if you haven't; we've compiled an extensive list of activities suitable for families.
You can visit:
The Grand Rapids Children's Museum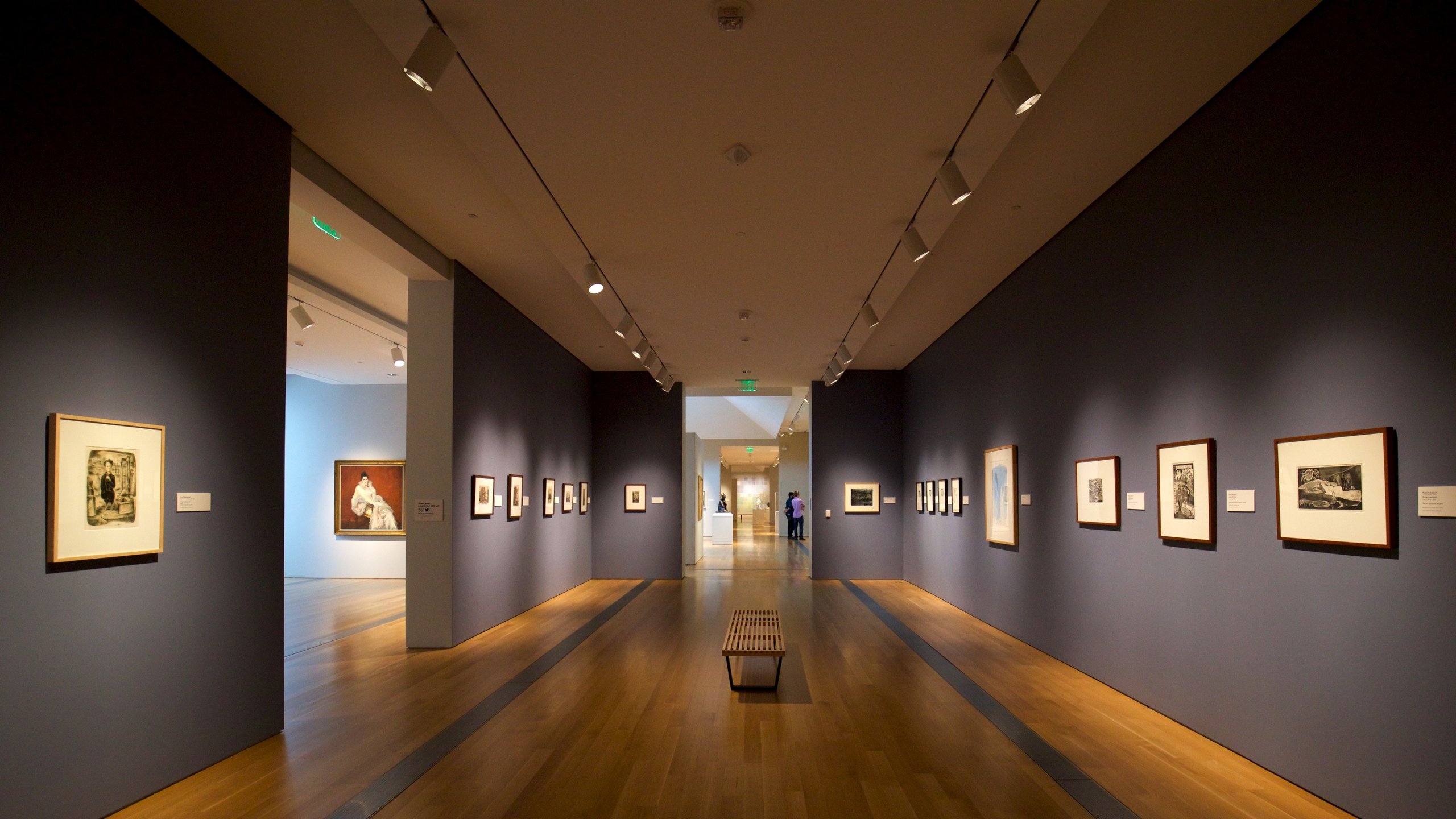 This museum is a must-visit destination for families traveling to Michigan. It offers a lot of interactive exhibits and activities that are designed to spark the imagination and curiosity of children.
Some of the highlights of the museum include the "Our Great Lakes" exhibit, which teaches kids about the importance of the Great Lakes to Michigan's history and economy. The "Healthy Me" exhibit, encourages children to learn about nutrition and physical activity in a fun and engaging way.
Other popular exhibits at the museum include the "Building Zone," where kids can explore different types of buildings and construction, and the "Imagination Playground," which allows children to build and create with foam blocks.
In addition, the grand rapids children's museum also offers many programs and events for families, including art classes, science experiments, and story time. The museum also has a gift shop and a café, which is a great place to grab a snack or a meal after exploring the exhibits.
Mackinac Island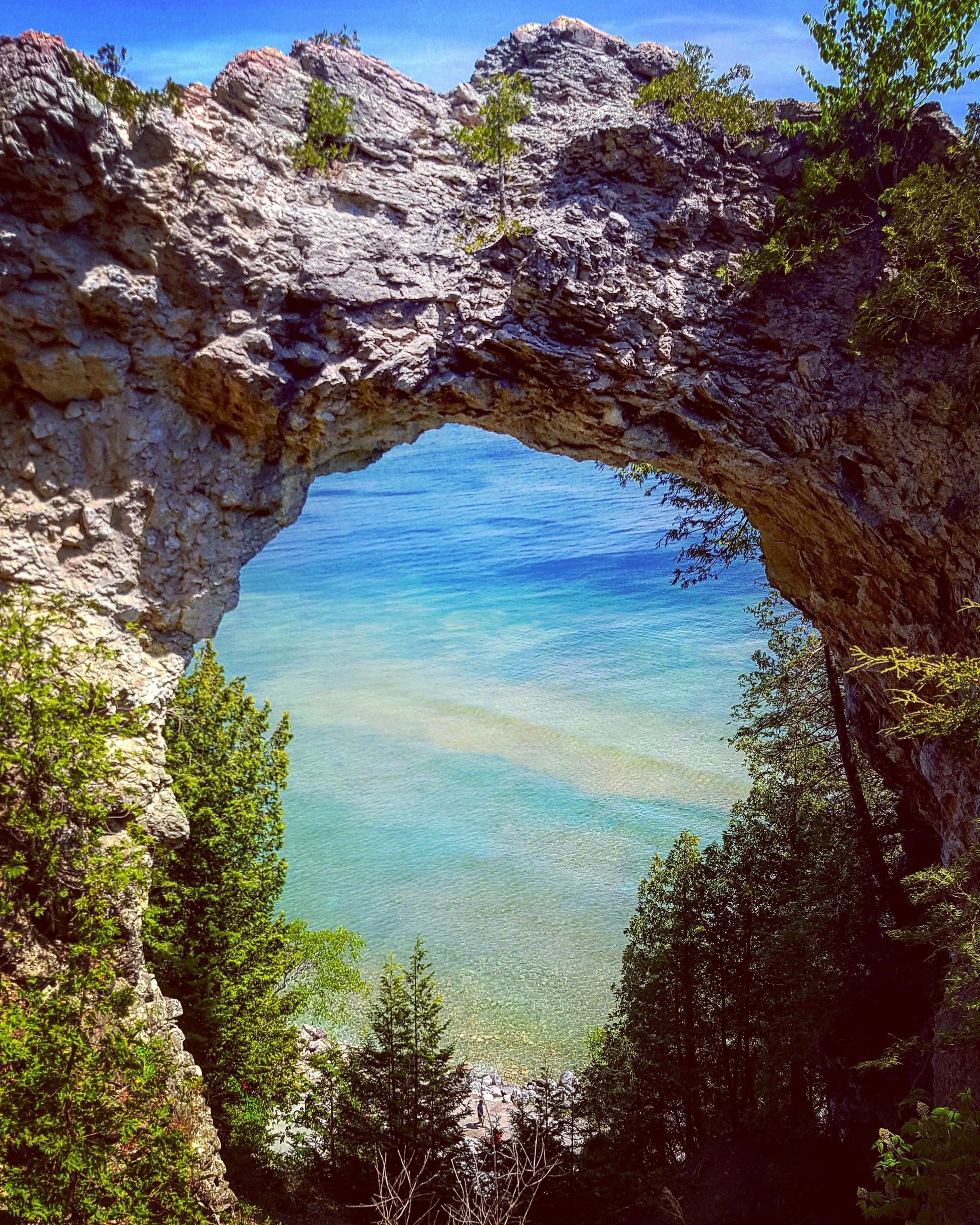 Mackinac Island is a fantastic place to take the kids for a vacation if you want to do something different in Michigan. You'll need to take a ferry to reach this lovely island in Lake Huron. Once on the island, visitors will find that cars are not allowed, making it a great place to explore by foot or bicycle.
One of the most popular attractions on Mackinac Island is Fort Mackinac, a well-preserved 18th-century British fortress that offers tours, reenactments, and interactive exhibits. Kids will love learning about the island's history and seeing the fort's cannons and barracks.
Another must-see attraction is Mackinac Island State Park, which covers 80% of the island. The park is a great place to go fishing, horseback riding, cycling, or even just for a stroll in the fresh air. The park also has several beautiful beaches and picnic areas.
Finally, Mackinac Island has various family-friendly restaurants and shops, making it a great place to relax and unwind after a day of exploring.
Lake Huron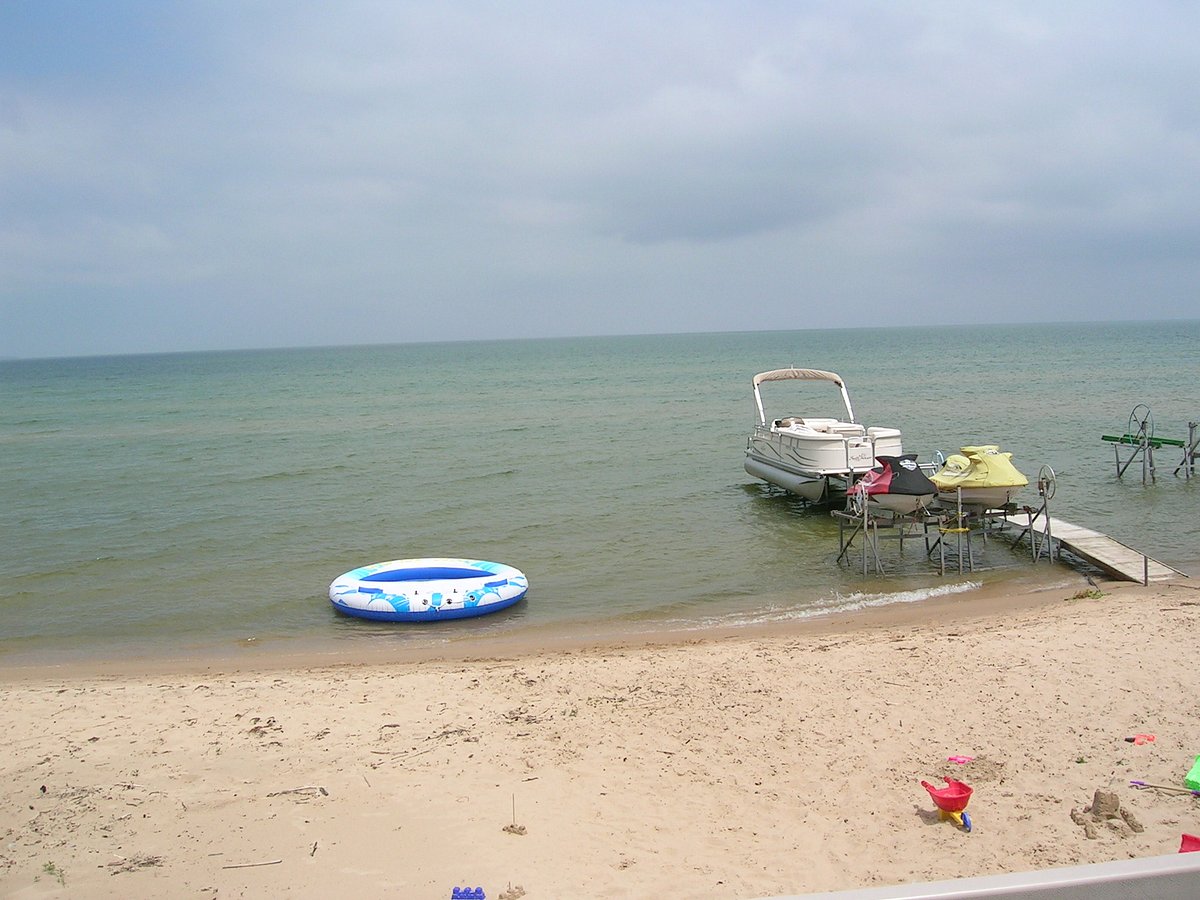 When looking for a fun outdoor activity to do with the kids, this lake is a great choice. Located in the northeastern corner of the state, Lake Huron is the second largest of the five Great Lakes and provides visitors with plenty of activities for all ages.
Whether you're looking for swimming, boating, fishing, or just a scenic view, Lake Huron is the perfect spot for a kid-fun time with parents during a family vacation. There are many activities on the lake such as swimming, kayaking, and canoeing.
These are popular activities during the summer months. There are also plenty of fishing opportunities available, with many species such as walleye, bass, and perch. For those looking for a more peaceful experience, many beaches are perfect for relaxing and soaking up the sun.
Lake Huron also offers many other activities, including bird watching, hiking, and cycling. It is home to plenty of wildlife, including bald eagles and osprey.
If you decide to go hiking with your kids, you all can explore the nearby shorelines and the rugged terrain of the surrounding state parks. The many bike trails that wind around the lake are another delightful place to ride on.
Crystal Mountain Resort
Crystal Mountain Resort, located in Thompsonville, Michigan, is a popular and fun-filled place to enjoy a cozy time for kids. In the summer, Crystal Mountain Resort offers many activities for kids, including a climbing wall, mini-golf, and an outdoor pool.
It also has a playground, where kids can run around and play while parents relax and enjoy the beautiful scenery. So, this is one of the best places to have fun with your kids.
One of the main attractions at Crystal Mountain Resort is the ski and snowboard slopes. The resort has a total of 33 slopes and trails, with different difficulty levels.
Saugatuck Dunes State Park
Your family vacations in Michigan with kids may be unfulfilled if you don't visit saugatuck dunes state park.
This beautiful state park is located on the shores of Lake Michigan with various activities that will keep your kids entertained. The park also has a playground and a picnic area, making it the perfect place for a family picnic or a day out in nature.
One of the best things to do with kids at Saugatuck Dunes State Park is to explore the miles of sandy beaches. More than two miles of sandy beaches are at your disposal for swimming, sunning, and sandcastle-making in this park. The shallow waters of Lake Michigan make it a great spot for young children to play in the water, while older kids can enjoy the waves and try their hand at boating or fishing.
Pictured Rocks National Lakeshore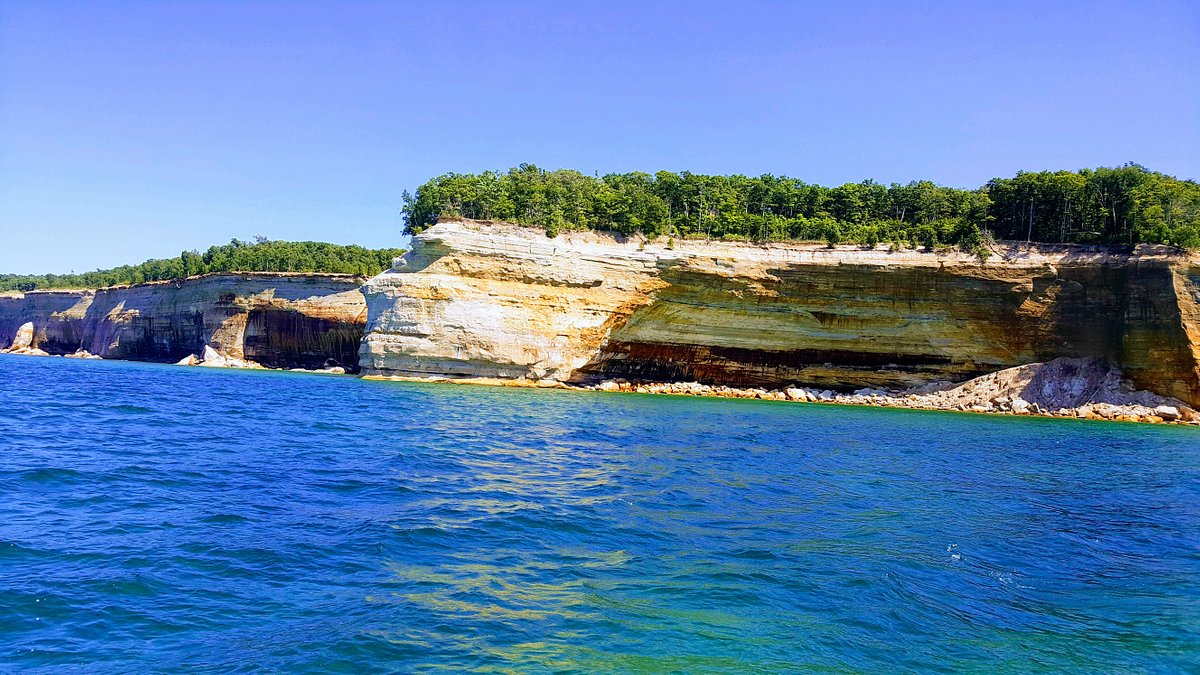 This list of the best things to do with kids wouldn't be complete without mentioning the pictured rocks national lakeshore. Hiking is one of the popular activities for families and kids.
The park has over 100 miles of trails, ranging from easy, kid-friendly hikes to more challenging backcountry treks. Some of the most popular trails include the Miners Castle Overlook, which offers stunning views of the lake and the park's famous sandstone cliffs, and the Chapel Loop Trail, which takes visitors through a beautiful hardwood forest.
Families can also enjoy swimming, fishing, and picnicking in the park. The park's beaches offer a great place to relax and play in the sand. The lake's cold, clear waters are perfect for swimming and fishing.
The Best Family Hotels & Resorts in Michigan
There is a wide range of family-friendly hotels and resorts in Michigan to make your family vacation sweet and fun. From luxurious mountain cabins to cozy beachfront cottages, here are the best family hotels and resorts in Michigan.
Great Wolf Lodge in Traverse City
Boyne Mountain Resort in Boyne Falls
Crystal Mountain Resort in Thompsonville
The Homestead in Glen Arbor
JW Marriott Grand Rapids in Grand Rapids
The Inn at Bay Harbor in Bay Harbor
The Westin Book Cadillac Detroit in Detroit
The Treetops Resort in Gaylord
The Lodge at Leelanau Sands in Peshawbestown
What's the Average Cost of a Hotel in Michigan?
The average cost of a hotel in Michigan can vary depending on the location and time of year you plan to visit. Hotel prices are generally higher in major cities such as Detroit and Grand Rapids, as well as during busy travel seasons such as summer and fall.
According to data from various hotel booking websites, the average cost of a hotel room in Michigan is around $100 to $150 per night. However, you can find lower-priced options starting from $50 to $70 per night, as well as more luxury options that can cost $200 or more per night.
It is critical to know that hotel prices can fluctuate based on the day of the week, special events, and holidays, so it's a good idea to check multiple sites and compare prices before booking. Additionally, look out for discounts and deals, such as booking in advance or during the off-season, which can help you save money on your hotel stay.
The Best Places to Eat with Kids in Michigan
Discover Michigan's culinary gems and make lasting memories with your family at these kid-approved dining spots! From delicious pizza to savory BBQ and everything in between, Michigan has a wide variety of restaurants that cater to families with kids.
Here are some of the best places to eat with kids in Michigan, where the food is delicious, the atmosphere is fun and the staff is friendly.
Astoria Pastry Shop
Astoria Pastry Shop is a beloved bakery and cafe located in the heart of Detroit, Michigan. It is considered one of the best places to eat with kids in the state for a variety of reasons.
One of the main reasons families love Astoria Pastry Shop is the delicious food. The bakery offers sweet treats, including cookies and pastries. The menu also includes chocolate brownies, cheesecakes, and salads for those looking for something savory.
The bakery is known for its delicious pastries, especially its cannoli, which are a must-try for any visitor.
Lafayette Coney Island
Lafayette Coney Island is a popular and well-known restaurant in Detroit, Michigan. What makes it popular? It's classic American fare, particularly its Coney dogs. It's a great spot for families looking for kid-friendly dining options.
Lafayette Coney Island has a laid-back vibe and the service is great. Even though the restaurant is frequently full, the wait is typically not too long. The menu contains classic American dishes, including burgers, sandwiches, and salads. Reasonable pricing makes it a good choice for families.
Pegasus Taverna
If you love greek dishes, then the Pegasus Taverna is the right hotel to eat during your vacation in Michigan. This hotel is a popular Greek restaurant in Michigan that offers a family-friendly atmosphere and delicious food that is great for kids. It is located in several areas in Michigan, such as Ann Arbor, Grand Rapids, and East Lansing.
The restaurant's menu features traditional Greek dishes like gyros, souvlaki, and spanakopita, and many different vegetarian options. All of the flavors are spot-on, and the quantities are plentiful.
The restaurant also has a kids' menu that includes options such as Lake Perch, Rizogalo, Garithes Psites, and Cream Caramel. It's a great choice for a family dinner or a casual lunch.
The Best Day Trips from Michigan That the Whole Family Will Love
The summer season is usually not-so-cold, and it's the perfect time to explore all that Michigan has to offer. We've got you covered if you're looking for ideas for family-friendly day outings. Our favorite places to take the kids are listed below. Some of these places may be familiar to you, while others might be lesser-known hidden gems just waiting to be discovered. So pack a picnic, grab the sunscreen, and get ready to have some fun!
Bronner's Christmas Wonderland
The Bronner's Christmas Wonderland is a must-see destination for families visiting Michigan during the holiday season. Located in Frankenmuth, Michigan, it is the world's largest Christmas store and a popular day trip destination for families.
The store features over 50,000 trims and gifts, including ornaments, lights, trees, and decorations for every holiday. Visitors can explore the store's eight acres of indoor and outdoor displays, which are filled with twinkling lights and festive decorations. The store also features a life-size nativity scene, a gingerbread village, and a Santa's workshop, where visitors can see Santa himself.
Silver Lake Sand Dunes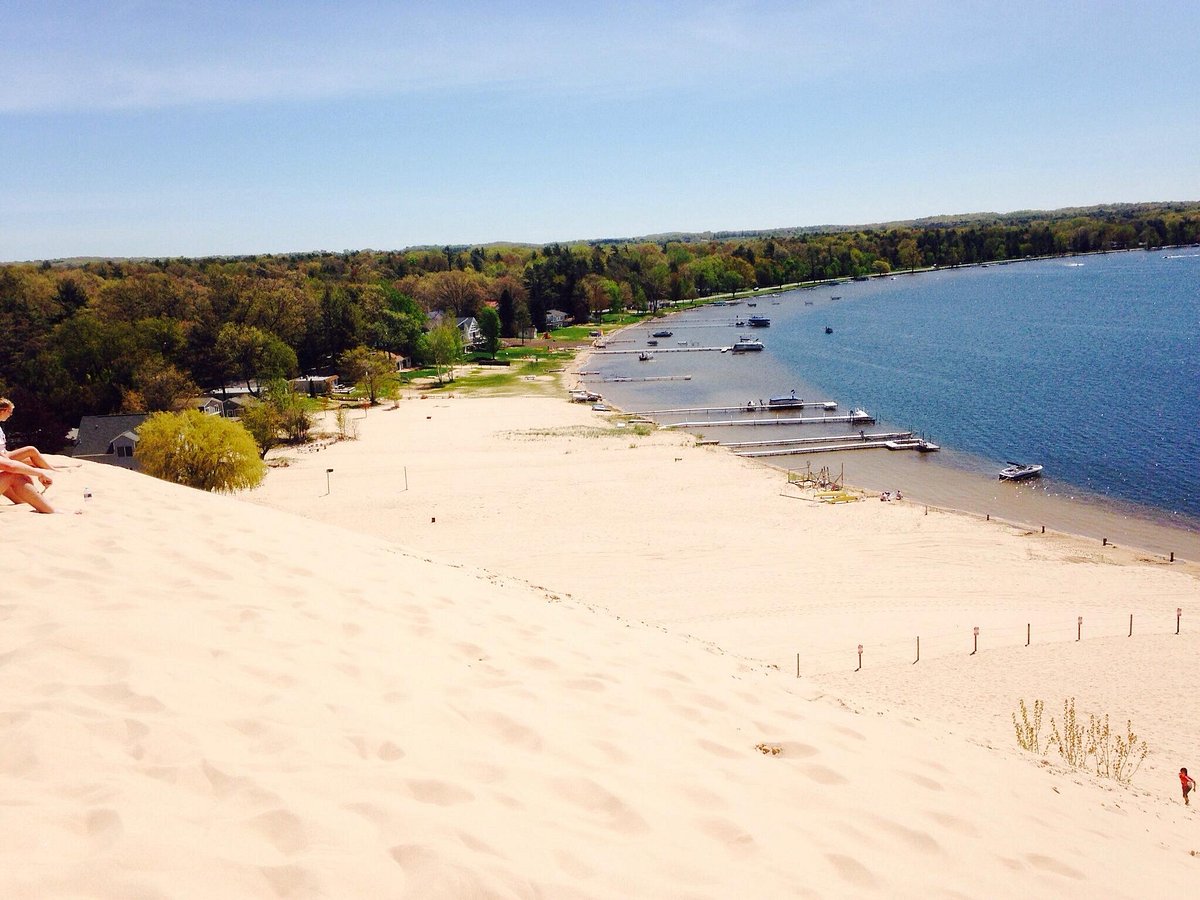 Have you heard of the Silver Lake Sand Dunes? It has various shops and restaurants for visitors to enjoy including parks and playgrounds for children to play on. Visitors can rent ATVs or dune buggies and explore the 2,000 acres of sand dunes.
The dunes reach a height of up to 450 feet, providing breathtaking views and a thrilling experience. It's easy to see why this region is so well-liked by Michigan families.
Grand Hotel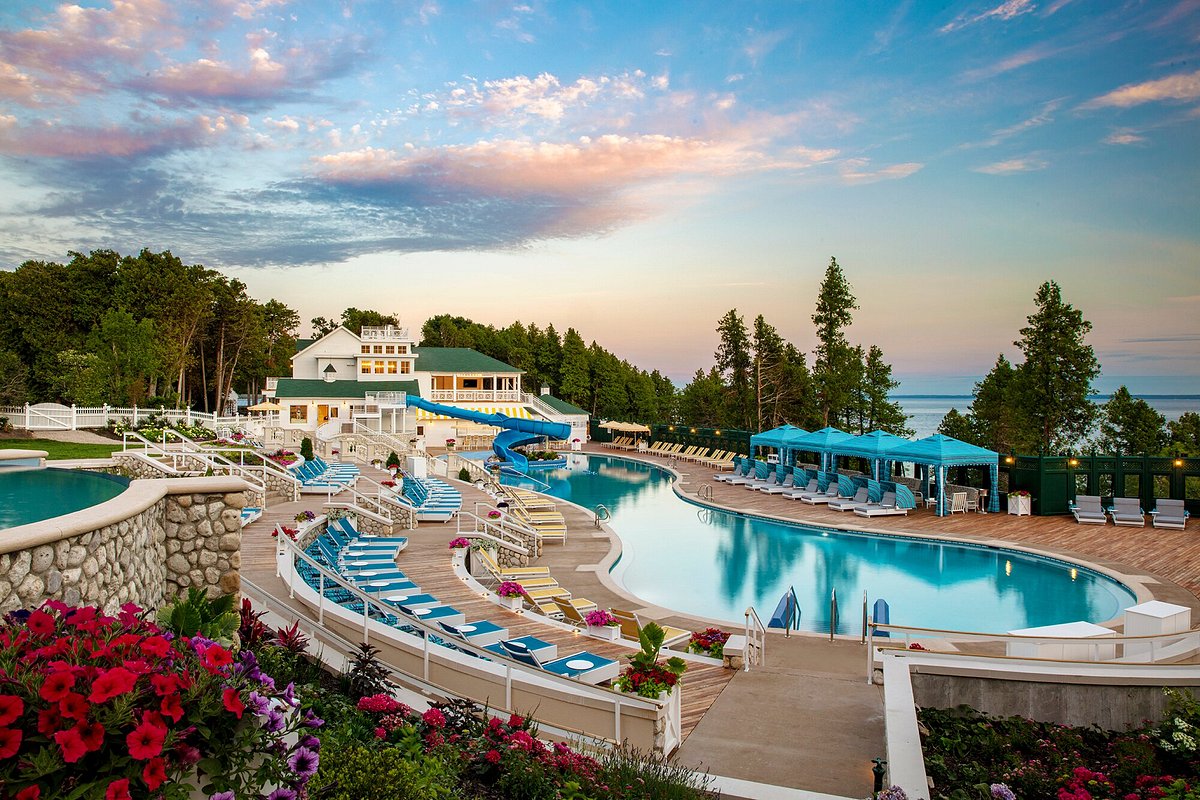 The famous Grand Hotel, located on Mackinac Island in Michigan, is the perfect day trip destination for families looking for a fun and unique experience. The island is only accessible by ferry or plane, making it a true escape from the hustle and bustle of everyday life.
Once you arrive on the island, you will be greeted by the grandeur of the Grand Hotel. Built in 1887, the hotel boasts Victorian architecture and impeccable gardens that will transport you back in time. Families can take a tour of the hotel and learn about its rich history, including its famous guests such as Mark Twain and Franklin D. Roosevelt.
One of the best things about the Grand Hotel is that it offers a variety of activities for families to enjoy together. You can take a horse-drawn carriage ride around the island, explore the local shops and restaurants, or take a dip in the hotel's swimming pool.
For families with children, the hotel offers a children's program that includes games, crafts, and activities that will keep them entertained while the adults enjoy some relaxation
How to Get Around Michigan During Your Vacation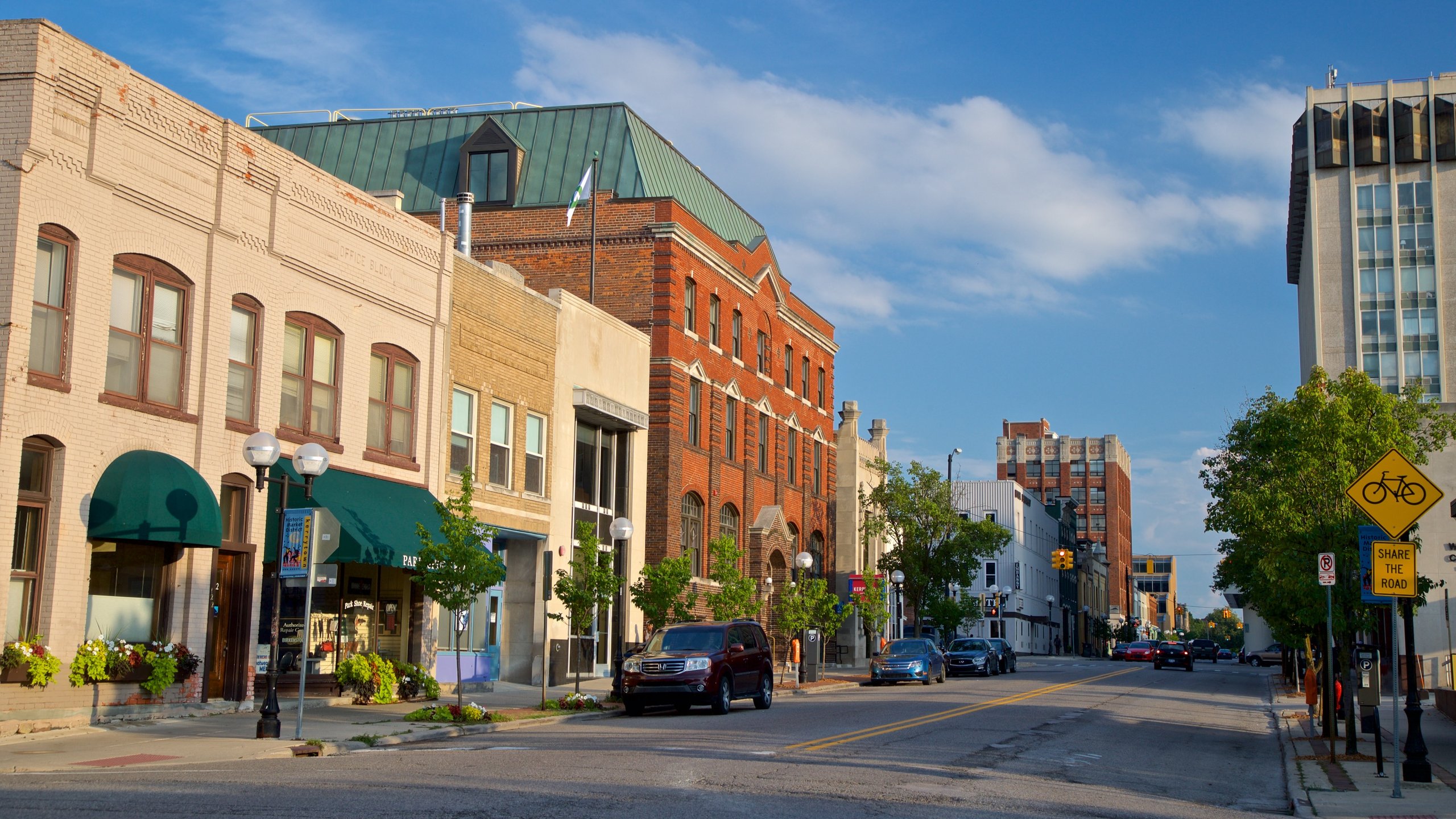 Depending on where you're going, how much you want to spend, and your personal tastes, you can choose from a wide variety of transportation options in Michigan. In case you need help planning your holiday in Michigan, here are some transportation options:
Car rental: Renting a car in Michigan is a hassle-free way to see the state at your own pace. Many car rental companies have locations at airports and throughout the state.
Public transportation: The state of Michigan has an extensive public transportation network that uses buses and trains to link the state's major urban centers. The Michigan Flyer is a bus service run by MDOT that connects Ann Arbor, East Lansing, and Detroit Metropolitan Airport.
Amtrak: Amtrak offers train service throughout Michigan, connecting cities such as Detroit, Grand Rapids, and Ann Arbor. It is a great option for those who want to travel in comfort and avoid the stress of driving.
The Best Ways to Get to Michigan for Your Vacation
The best ways to get to Michigan for a vacation depend on your location and budget. Some popular options are;
Flying: Michigan has several major airports, including Detroit Metropolitan Wayne County Airport (DTW), Gerald R. Ford International Airport (GRR) in Grand Rapids, and Bishop International Airport (FNT) in Flint. These airports offer flights from many major cities across the United States.
Driving: Michigan is accessible by car from many parts of the United States via interstates and highways. If you have a large party or a lot of luggage, this may be the most cost-effective alternative for you.
Train: Amtrak offers train service to several cities in Michigan, including Detroit, Ann Arbor, and Kalamazoo.
Bus: Greyhound and Megabus offer bus service to many cities in Michigan, with multiple daily departures from major cities across the United States.
4 Top Tips for Staying Safe in Michigan When Visiting with Kids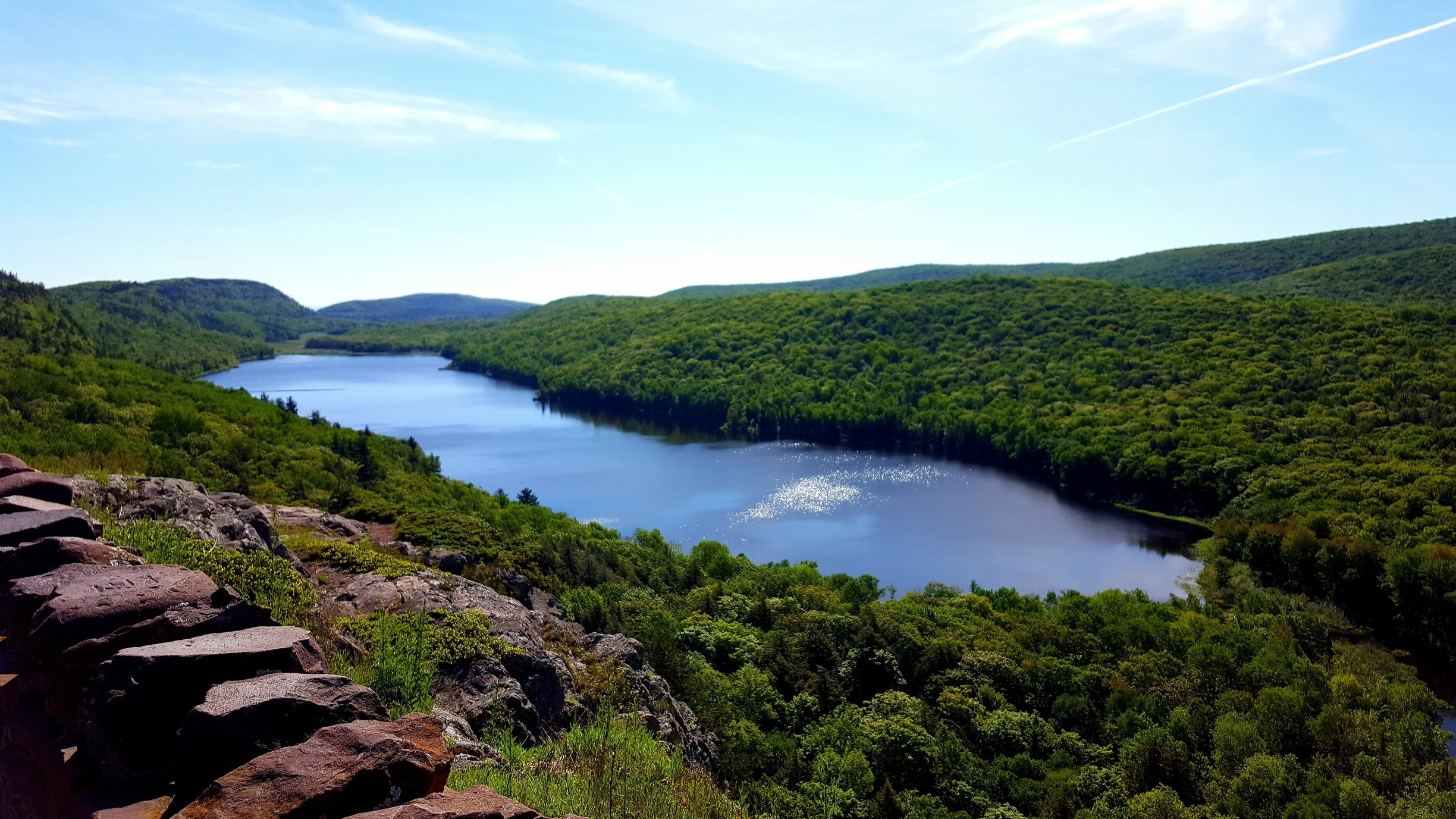 Safety should be your top priority when taking your children on a trip to Michigan, which can be a fun and educational experience for everyone. Here are some things to bear in mind to make your travel more comfortable and secure.
It is important to have a basic medical kit with you when traveling with kids in Michigan. This should include items such as band-aids, pain relievers, anti-diarrheal medication, and any prescription medications your child may need.
It can be easy for kids to wander off or get lost in unfamiliar surroundings. It's a good idea to keep a close eye on them and to have a plan in place in case they do get separated from you. Think about getting a GPS tracker or downloading an app that will tell you where your kid is at all times so you can keep tabs on them.
Make sure your kids know the basics of staying safe, like never going somewhere alone and never chatting with strangers. Keep an eye out for traffic and any bodies of water that could pose a threat.
Before you travel, make sure that you have adequate health insurance coverage for your family, and that it covers you while you're in Michigan. This will ensure that you're not left with unexpected medical expenses in case of an emergency.
Conclusion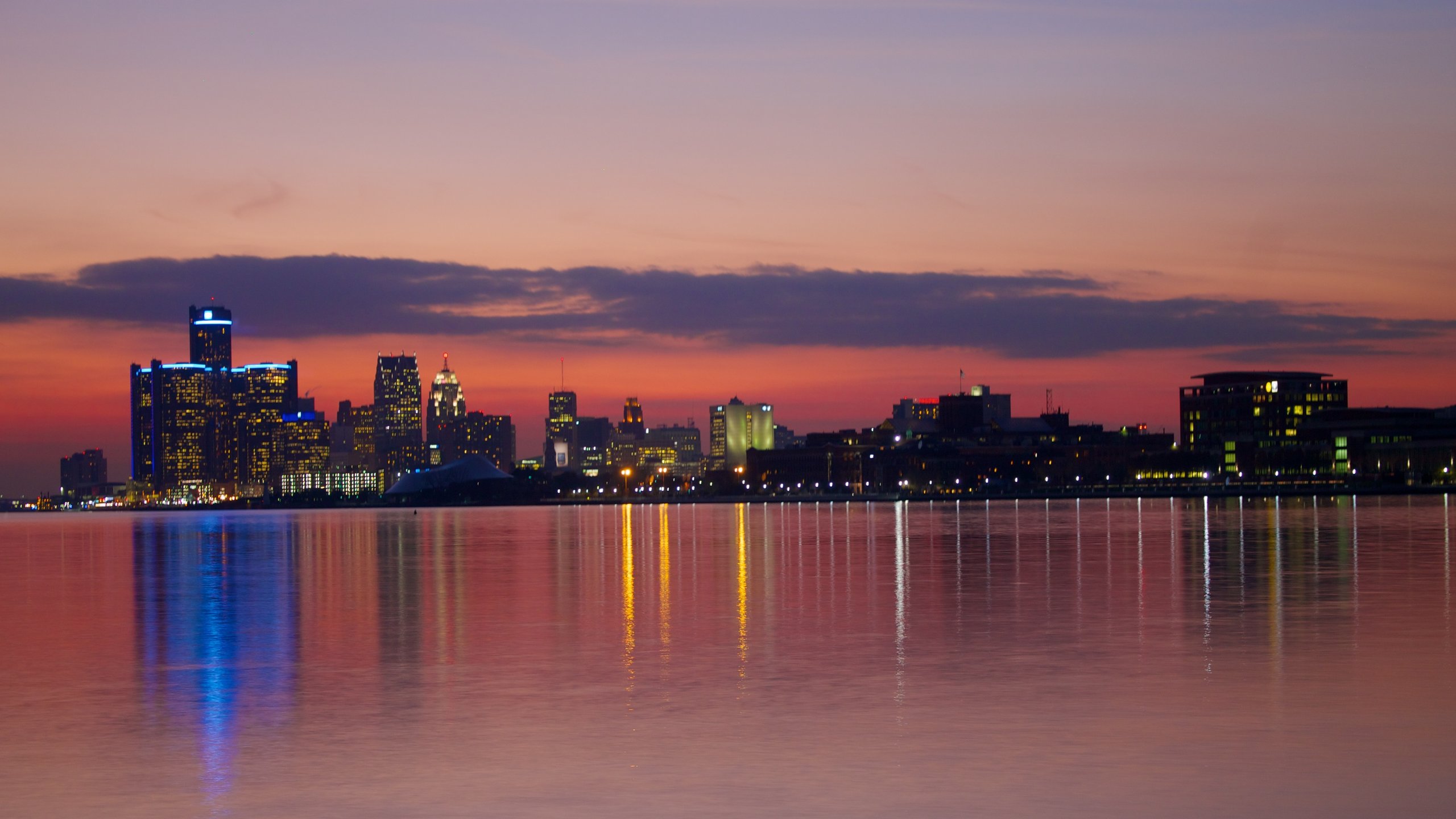 Every family vacation deserves to be memorable, however, Michigan is a family-friendly destination with something for everyone. From amusement parks to sandy beaches, there are plenty of options for families to make lasting memories together.
So, whether you're looking for adventure or relaxation, Michigan has it all. So pack your bags, grab the kids, and head to Michigan for an unforgettable family vacation. With all of these factors, there is no doubt that Michigan is the perfect destination for families looking for a memorable vacation. So, pack your bags and get ready for an unforgettable trip to Michigan!
More about our TFVG Author