Michigan is a great place to visit and spend your summer vacation, especially if you're into water parks. The state has some amazing ones that are sure to keep you entertained for hours on end. We have compiled 20 of the best water parks in Michigan based on their popularity, size, number of attractions, and overall quality. If you want to know more about each park, please read our reviews below.
Benefits of Water Parks
There are several benefits to visiting a water park:
Water parks are cost-effective: Many people think that going to a waterpark is expensive, but it isn't. Most of the time, they are cheaper than regular theme parks because there are fewer things to do and less maintenance required. Some are open year-round, which means you don't need to worry about weather conditions. Most water parks offer discounts to guests with season passes. These pass holders can come and go as they please, which allows them to extend their visit by several days.
They provide entertainment: One of the biggest reasons people go to a water park is to have fun. It's a great way to relax after a long day of work or school. You'll find that many of the water parks have live music playing during certain parts of the day, and you can always bring along your favourite songs to listen to.
They promote health: Going to a waterpark will help you get in shape. Many of the slides require you to use your core muscles, which helps build muscle mass. This is good for anyone who wants to look better and be healthier. 
They are family-friendly: Families love spending time together at the waterpark. There are plenty of areas where kids can play safely, and parents can rest and take a break. Parents can also watch over their children while they enjoy themselves.
They give kids something to do: Kids love to play in the water, which is why parents love going to a waterpark. Not only do they get to splash around and cool off, but they also get to learn new skills. For example, they can practice swimming and riding inner tubes. They can also try out new games and challenges as well.
They make memories: When you go to a waterpark, you'll never forget it. Plus, you'll have lots of photos and videos to show everyone back home.
They are safe: Waterparks are designed for safety and are well maintained. Waterpark staff members are trained in first aid and safety measures. Therefore, you can feel confident knowing that you and your children are protected.
They are relaxing: Some people like to go to a waterpark to relax. They might spend hours soaking up the sun, enjoying the scenery, and watching other people play.
20 of the Best Water Parks in Michigan: Revealed
Here are some of the best water parks in Michigan:
Zehnder's Splash Village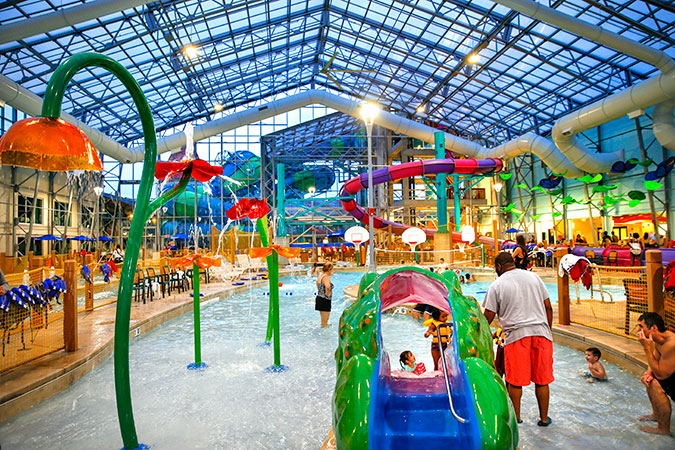 Located in Zehnder State Park, this water park features a lazy river, two slides, five pools, and a wave pool. It also offers a concession stand with food and drinks. This is one of Michigan's most popular water parks because it offers so much fun for everyone. It's adjacent to Lake St. Clair added value to the experience.
Great Wolf Lodge, Traverse City
This resort-style hotel is near the beach and offers guests an indoor/outdoor waterpark called Great Wolf Bay. There are four different themed areas at this water park, including a pirate shipwreck bay, a tropical paradise lagoon, kids splash away area, and a family adventure zone. There are plenty of rides like the Twister Waterslide, the Krazy Kursk, and the Zipper. Other highlights are a lazy river, a wave pool, and a children's play area.
In addition to the central water park, there are several other things to do at this resort. Guests can rent kayaks and paddleboards from the front desk and head out onto the lake. They can also go fishing, take scenic boat tours around the island, and watch live music performances.
Avalanche Bay Indoor Waterpark
This indoor water park is located inside the Grand Hotel in Boyne Falls. First opened in 1995 it was closed for a short hiatus before reopening its doors in 2010. The water park includes a wave pool, a lazy river, and a kiddie area. Each section has its unique theme and offers something different for guests to try. For example, the lazy river is shaped like a giant snowflake, and the wave pool resembles a glacier. In addition to the water park, the Grand Hotel also offers rooms and suites for those who wish to stay overnight.
Soaring Eagle Waterpark and Hotel
This water park is located in Hartland Charter Township in northern Oakland County. It offers three separate areas for guests to explore; a wave pool, an inner tubing area, and a lazy river. All of these areas are connected by bridges and tunnels. The wave pool is surrounded by a sandy beach where people can sunbathe and swim. The lazy river flows through a beautiful wooded area, complete with small caves that lead into a series of tubes.
Red Oaks Waterpark
This water park is home to seven waterslides, a lazy river, a wading pool, and a spray ground. It is open year-round and located just outside Redford Charter Township in Wayne County. It is one of the only waterparks in Michigan that offers both a spray ground and a lazy river. The playground allows guests to shoot water up to 30 feet into the air using their body weight and compressed air. The lazy river is perfect for relaxing after soaking wet or if you want to cool off during hot summer days.
Surfari Joe's Indoor Wilderness Water Park
Located in Saugatuck Dunes State Park, Surfari Joe's is Michigan's largest indoor water park. It features two large pools (a wave pool and a lazy river), multiple slides, a children's play area, and even a mini-golf course. The wave pool holds over 1 million gallons of water. It also boasts the longest slide in Michigan, which measures more than a quarter-mile long. Guests can get wet and wild without leaving the comfort of their hotel.
Michigan's Adventure
This water park is part of Cedar Fair amusement park in Sandusky, Ohio. It first opened in 1972 as America's First Family Theme Park. Since then, it has added many rides and attractions. This water park is home to 17 waterslides, including a double-tube drop slide called "The Claw." There are also several smaller slides such as "Splash Canyon" and "Killer Whales." The lazy river winds through the entire park, and there are plenty of opportunities to get wet.
Splash Universe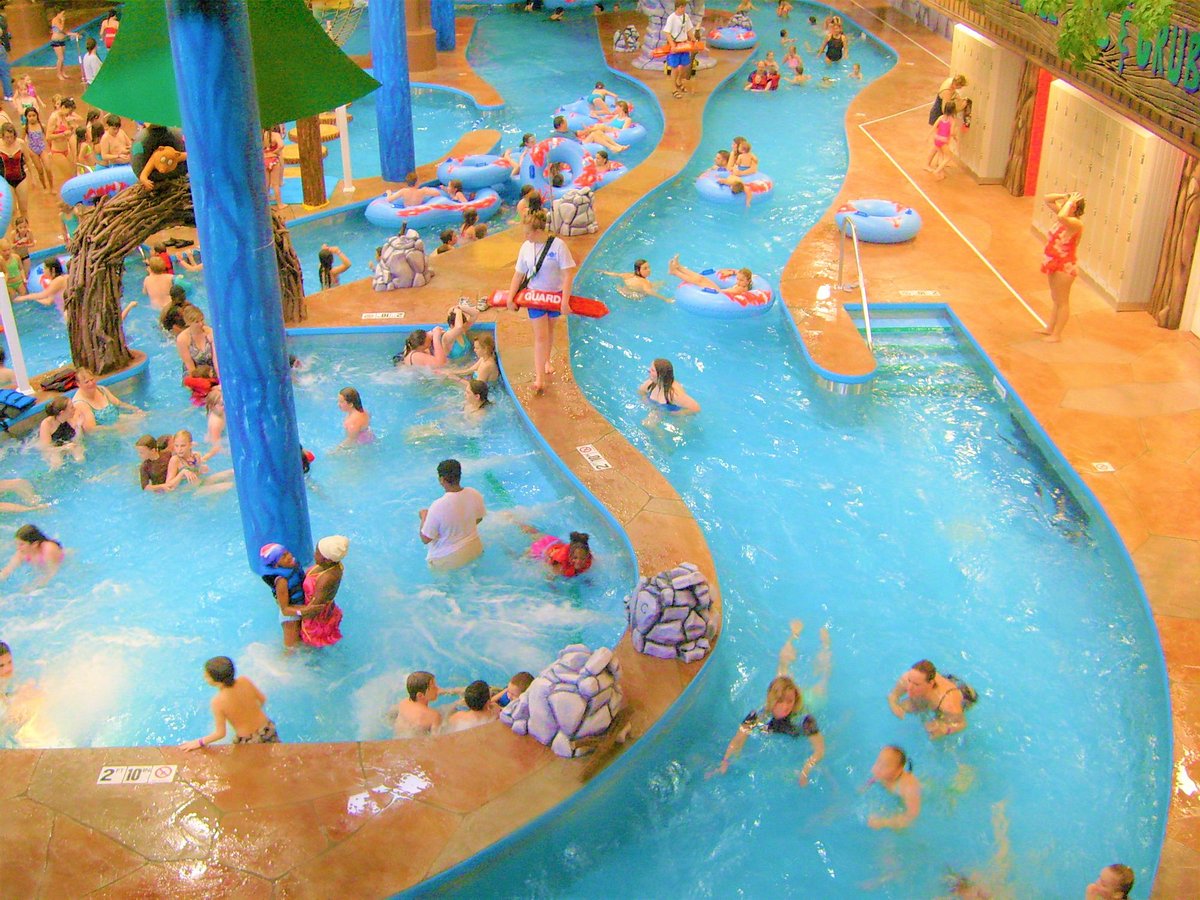 This water park is situated in downtown Rochester Hills near Royal Oak. Splash Universe opened in 1999 at the former American States Water Park. It featured six waterslides, a wave pool, and a zero-depth entry swimming lagoon. Over the past decade, this water park has expanded to include nine waterslides, a rainforest environment, and an interactive fountain show. In addition to being a great place to spend the day, Splash Universe also hosts birthday parties and special events.
Waterford Oaks
This water park is located in West Bloomfield Township near Detroit. They offer four different areas; a lazy river, a wave pool, a kiddie pool, and a splash pad. The lazy river is a flume ride that takes riders through a tropical rainforest. The Wave Pool is shaped like a giant boomerang and contains several smaller slides. Kiddie Cove is designed specifically for young kids, while the splash pad is a large play structure full of jumping jacks and climbing walls.
Boyne Mountain Resort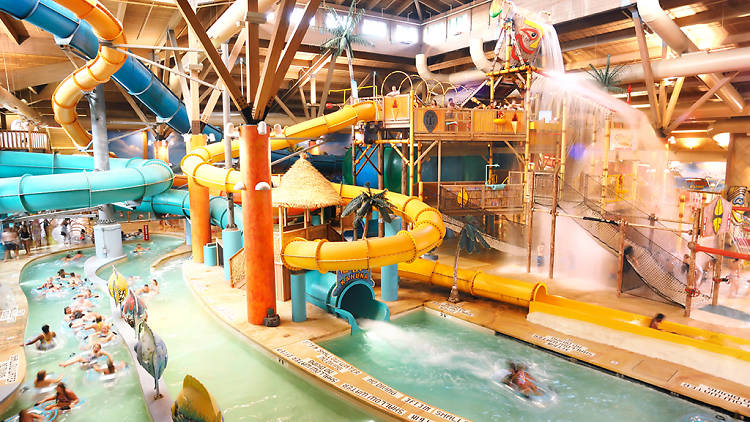 This water park is nestled among the scenic beauty of Boyne Highlands in Harbor Springs. It opened in 2000 and was renovated in 2014. Boyne Mountain Resort offers three different areas: a lazy river, a tube slide, and a wave pool. The lazy river flows through a beautiful forest filled with tall pines and hardwood trees. Tubers can enjoy the tube slide called "Tubular Twister," which suspends riders on moving inner tubes down a 300-foot water slide. The wave pool is surrounded by a sandy beach where visitors can swim out or just float around in the pool's shallow end.
Adventure Bay Family Water Park
Located just outside of Battle Creek, Adventure Bay Family Water Park is one of the biggest water parks in Michigan. They feature a lazy river, a spray ground, five waterslides, a tube slide, a toddler pool, and even a sand volleyball court. Adventure Bay is home to the world's tallest waterslide, "Skycoaster," which stands at 100 feet and reaches speeds up to 40 mph. Other highlights of this family-friendly water park include a pirate ship playground, a miniature train, and a carousel. Also, Adventure Bay features live entertainment every weekend.
Northwest Michigan Family Fun Center
This water park is tucked away in Alpena and is best visited during the summer months. Northwest Michigan Family Fun Center is home to various waterslides, including a log flume ride, a body slide, a raft ride, and a small lazy river. The park is open year-round.
Jump Island
This waterpark is located in St. Clair Shores and is available throughout the entire year. Jump Island is perfect for families looking for something fun to do together. They offer two waterslides, a lazy river, and a children's area. There are also many other activities such as mini-golf, batting cages, bumper boats, and more. In addition to these amenities, Jump Island provides food and drinks for purchase.
Action Wake Park
This water park is an indoor facility located in Canton. Action Wake Park offers a lazy river, a zero-depth entry pool, and several interactive water rides. Guests can choose from over 20 different attractions, including a spinning teacup ride, a log flume, a speedboat, and more. Action Wake Park has been named one of the top ten water parks in North America by USA Today.
Gold Rush Waterpark
This water park is located in Mount Pleasant and is available throughout the year. Gold Rush Waterpark is a great place to take your kids because there are plenty of things for them to do and see. Kids will love the enormous wave pool, the lazy river, and the 10,000-square-foot lazy river. Gold Rush Waterpark also offers a spray ground, a splashdown pool, and a tubular slide for those who want to get wet.
Turtle Cove Family Aquatic Center
This aquatic centre is nestled in the heart of downtown Belleville. Turtle Cove is home to a large swimming pool, a toddler wading pool, and a spray ground. The aquatic centre is open from early May until late September each year.
Crystal Falls State Park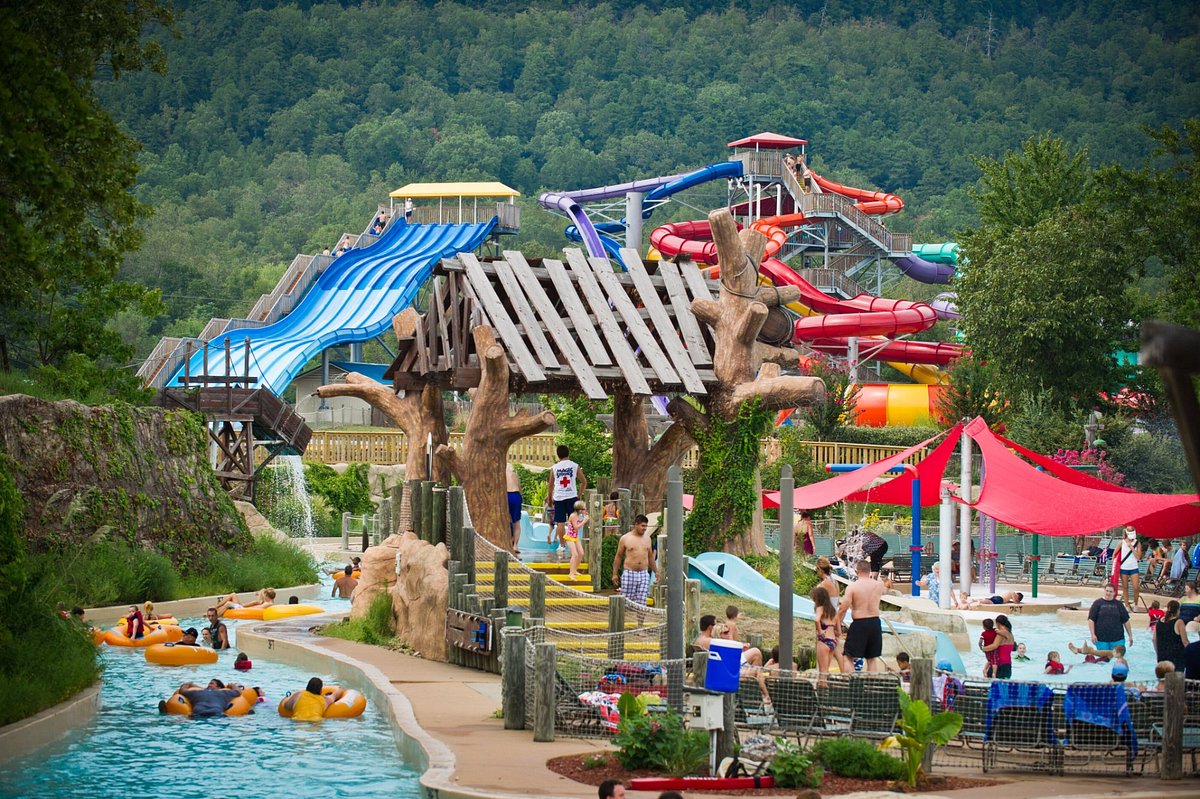 This state park is located in Crystal Falls and is open throughout the year. The main attraction at Crystal Falls State Park is the crystal clear lake that runs through the park. There are many beaches along the shores of the lake where you can relax and soak up some sun. Another popular activity is fishing since the park offers electric fish fencing and boat rentals.
Keweenaw County Beach Park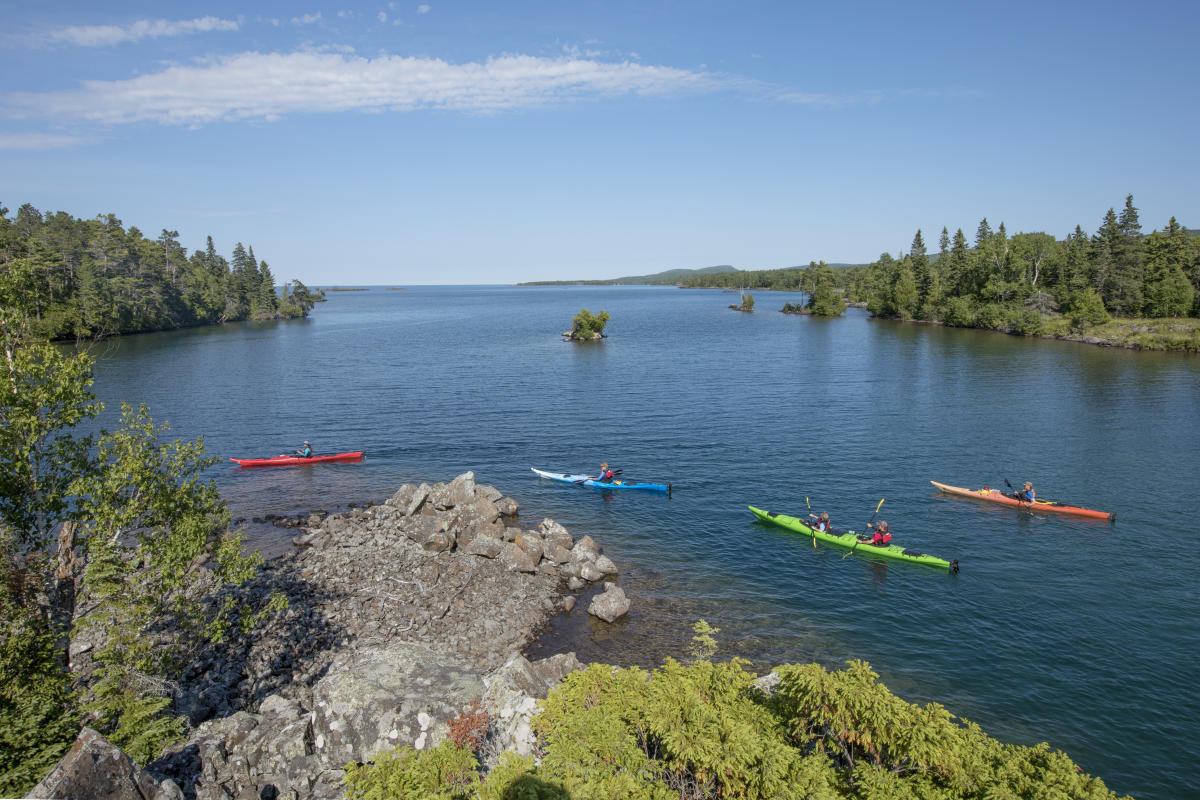 Located in Hancock, Keweenaw County Beach is a county-owned beach park. This park offers a large sandy beach with lifeguards, a concession stand, showers, restrooms, grills, and a boat launch. The park is open from Memorial Day until Labor Day.
Lakeview Park
One of the largest parks in Houghton Lake, this park is home to a large sandy beach, picnic shelters, playgrounds, basketball courts, tennis courts, volleyball nets, horseshoe pits, and a skateboard park. The park is open throughout the year and hosts concerts, festivals, and fireworks displays.
Hancock County Beach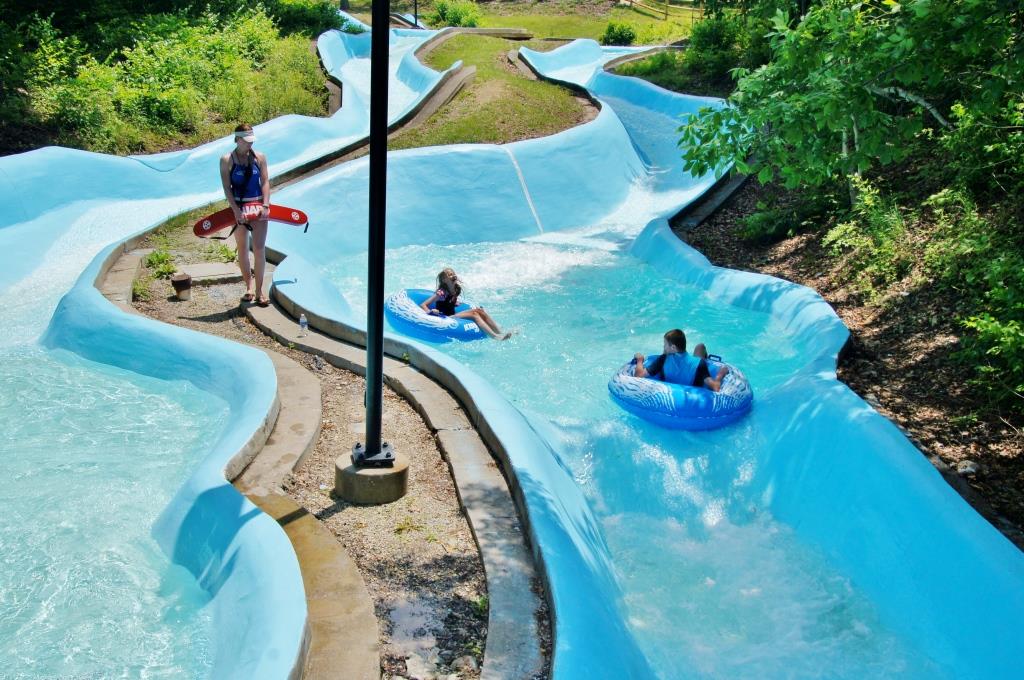 This county-owned beach park is just south of Houghton Lake on M-26. This park is home to a beautiful sandy beach, a snack bar, pavilions, bathrooms, shower facilities, grills, a boat ramp, and a playground. The park is open all year round and offers free parking.
In conclusion, we hope our list of best water parks in Michigan helped you plan your next family vacation or day out! If you have any questions about which Michigan water park would suit you, don't hesitate to contact us today. We're always happy to help!
FAQs
How far away from the water parks will I need a car?
Many of the water parks listed above offer shuttle services. You should check their websites before booking your trip to know what kind of transportation they provide.
What if it's raining when I go to the water park?
If it's raining during your visit to one of these water parks, you may not be able to enjoy the entire experience. However, most water parks listed here are still fun places to visit, even if it's pouring outside.
Do I need to bring anything special to the water park? Do they serve alcohol?
Some of the water parks listed below allow guests to bring food and drinks into the park with them. Others do not, but you can buy snacks and beverages inside the park. In addition, some of the water parks listed offer alcoholic beverages while others do not. Check with the individual water park's website for more information.
Is there an age limit to enter the water parks?
Most of the water parks listed require children to be accompanied by an adult. Some of the water parks have height requirements for various rides. Be sure to check with each water park individually.
Can I rent a kayak, paddleboat, or canoe at the water parks?
Most of the water parks listed in this article provide kayaks and canoes for rent, only some have paddle boats. 
Check out these other articles about vacationing in Michigan:
More about our TFVG Author
Karly is a The Family Vacation Guide guest travel contributor.