The great thing about Michigan is that you don't have to leave a man behind. You can bring the entire family and find something fun with every member.
Do your kids like to play in the water? Does your mom enjoy a quiet book on the porch? Are you a cabin fan that enjoys the bird sound more than the traffic in the city? Michigan has something for everyone!
The fun never stops, from beaches to hiking trails to bikes and canoes. Whether you visit Michigan State Parks with cabins during the winter or the summer, there are always fun activities to engage in, like swimming, rafting, sledding, skiing, and more.
To accommodate your entire family, we have rounded up the best Michigan State parks with cabins that will offer you a pleasant stay.
If it's just a romantic getaway, the options for a cabin or a lodge are endless, but since we are talking about the entire family, there needs to be a solid roof over their heads.
Michigan is filled with scenic state parks and incredible campgrounds, so we are confident that you can find the one that will welcome your family with open arms.
We understand that many people that head out for a rugged and outdoor experience pack a tent, but not everyone is on board for spending a night outside.
This is where cabins enter the equation and provide the perfect, warm, and home-like experience that will make you forget you are in a park. Most cabins are rustic and charming and scream comfort from a mile away.
Michigan State Parks have many cabin rental options, and the entire choosing process can be overwhelming. That's why we are here to narrow down your choices and help you decide more easily.
So, here are the best Michigan State Parks with cabins that offer the most convenience and are perfect for an overnight stay.
Craig Lake State Park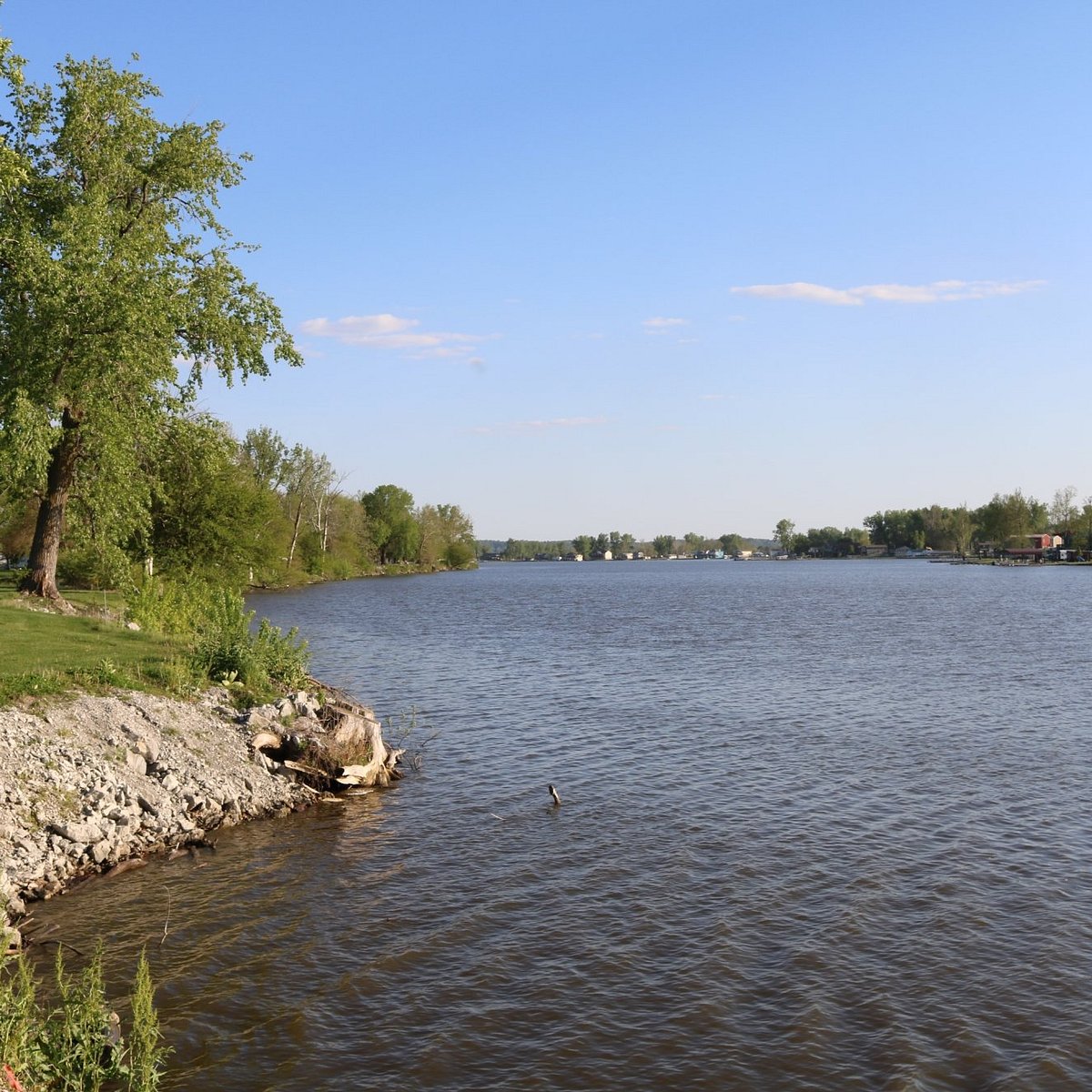 This park takes our first spot because it is perfect for an adventure. Being one of the most remote state parks in the state, it spreads more than 8,400 acres and is inside Baraga County.
The park also has six full lakes and a lot of wild animals like beavers, black bears, deer, moose, and more. Because of the road's rocky conditions, the park suggests vehicles with high road clearance.
In Craig Lake State Park, one yurt and two cabins are available for rent. They are the following:
Large cabin
Small cabin
Keewaydin Lake Yurt.
The cabins are more easily accessible, while the yurt requires you to hike two miles after parking.
Large cabin
The large cabin has three bedrooms, twin bunks with mattresses, a dining table, multiple chairs, and one bed. Additionally, there are two cots available. This cabin can accommodate up to 14 members and is perfect for the entire family.
Small cabin
The small cabin can accommodate eight family members and has a wood stove heat, a small bedroom, a dining table, and multiple chairs. The stove can be used for heating and cooking.
Keewaydin Lake Yurt
The yurt is perfect for about five to six people. It is 20 feet and has forest floor surfaces, a set of twin bunk beds, a table, and chairs.
Harrisville State Park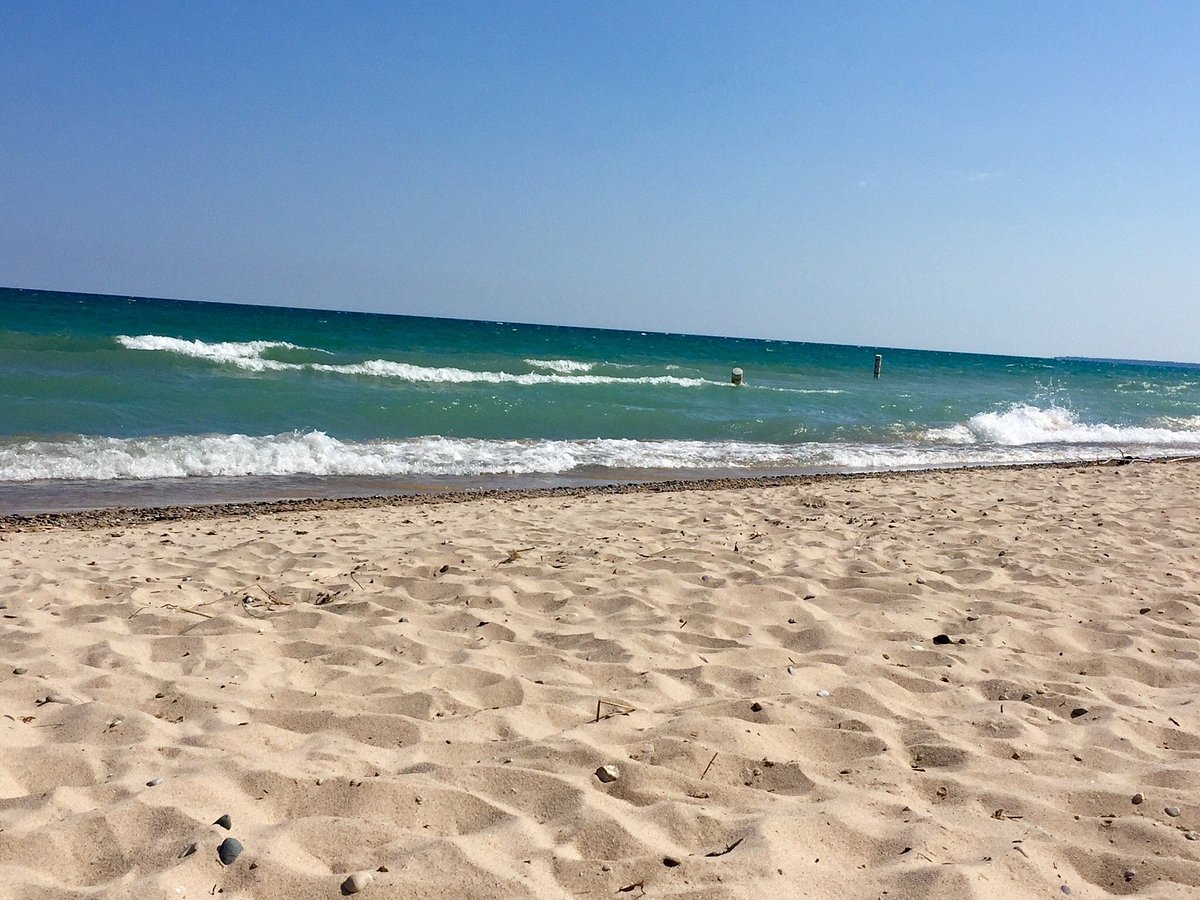 This park is one of the oldest in Michigan, established in 1921. Harrisville park is 107 acres filled with picnic areas, hiking trails, cross-country trails, and more.
Moreover, it even has a metal detecting area. The trail that leads to the park is connected to another one that will lead you directly into the town of Harrisville.
The park is filled with cedar and pine trees which will help you find your way to the sandy shores of Lake Huron. There is only one resort in which you can stay here, which is the following one:
The town of Harrisville is within walking distance of the park, and many events are organized each time of the year.
Sunrise Cabin
The cabin has screened doors and windows, which allow you to have a beautiful view of the lake each morning. The cabin can accommodate six people and has three sets of bunk beds.
Furthermore, the cabin has a dining table, chairs, bench seats, heat, a fridge, and an oven. Unfortunately, there is no electricity or an outside grill.
Hoeft State Park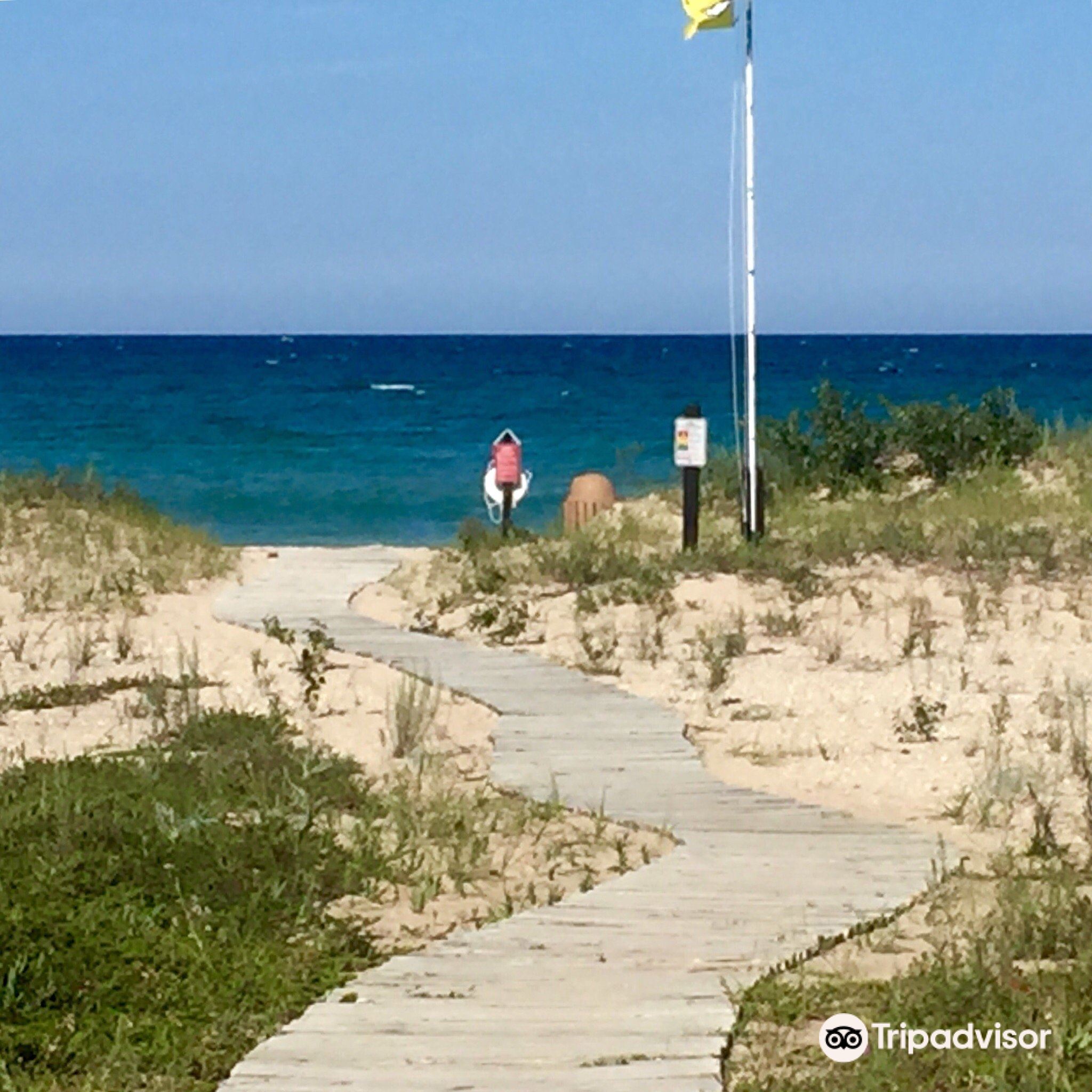 Hoeft State Park was one of the first Michigan State Parks with cabins. The Lake Huron shoreline is excellent for swimming in the 300 acres of the park. The shoreline also provides a close view of the Great Lakes.
This park is heavily wooded and spreads for miles. A non-motorized and paved trail connects the park to the Huron Sunrise Trail, which you can enjoy with the entire family.
Also, the trail stretches to Rogers City and ends at the world's largest open-pit limestone mine. On the park's campgrounds, there are:
More than 143 campsites
Mini cabin
Sears Roebuck Lodge.
Sears Roebuck Lodge
The Sears Roebuck lodge is very spacious and has a split-stone fireplace which can be great for the entire family.
This picnic shelter with a lakefront view has three queen-size beds and can accommodate even eight people.
Moreover, the living room has two futon couches which add to the entire sleeping capacity. There is a half bathroom on the second floor, and amenities like a toaster, stove, microwave, and fridge are available.
Porcupine Mountains Wilderness State Park
This park has over 60,000 acres and is one of the few wild areas left in the Midwest. The park is like a forest filled with secluded lakes, wild rivers, and streams. A trip to the "Porkies" is definitely one to remember. You can spot a black bear and see it up close.
The Porcupine Mountains Wilderness State Park also has waterfalls, modern campgrounds, and more than 90 miles of running and hiking trails. Plus, the shoreline of Lake Superior is in this area. When it comes to resorts, the park has the following:
Kaug Wudjoo Lodge
Big Carp Bunk
Gitche Gumee Bunk
Mirror Lake Bunk
Union River Bunk
Whitetail Bunk.
Kaug Wudjoo Lodge
This lodge is in a private location. It can fit even 12 people and offers a great view of Lake Superior.
Big Carp Bunk
This bunk has six beds with six mattresses.
Gitche Gumee Bunk
This lodge is perfect for eight people and provides a dining table, chairs, benches, and mattresses.
Mirror Lake Bunk
This cabin has eight single beds, and with the rental price, you can enjoy a canoe, a rowboat, paddles, and oars, all with lifejackets.
Union River Bunk
The cabin has a total of eight beds and furniture.
Whitetail Bunk
This bunk offers four bunk beds with mattresses and basic furniture.
Conclusion
Michigan State is the perfect place for the entire family to gather and enjoy many fun activities. If you've seen the movie Grown Ups and would like to take a similar vacation, now is the time to do so.
We presented some of the best Michigan State Parks with cabins that can accommodate the entire family.
Even if you were hesitant before, after reading our article, our beautiful sights' suggestions can push you over the edge and inspire you to book the trip that's been on your bucket list for a while.
More about our TFVG Author