Very few things in this life are free anymore. Vacations are no exception to this rule, and you can start racking up costs very quickly if you decide to spend in a carefree manner. While it is quite easy to predict how much you will spend on travel and accommodation on vacation, things can get a little more difficult when you start planning activities.
If you decide to visit all of the main attractions a destination has to offer, then the admission fees can start adding up quickly. Thankfully, there are still a few great attractions that are completely free of charge if you are willing to look hard enough.
In this piece, we will take the difficult part out of finding free things to do in Minneapolis, Minnesota. Below we have created a list of the best free things to do in Minneapolis that will keep you and your family both busy and happy on your vacation.
Best Free Things To Do In Minneapolis
1. Stone Arch Bridge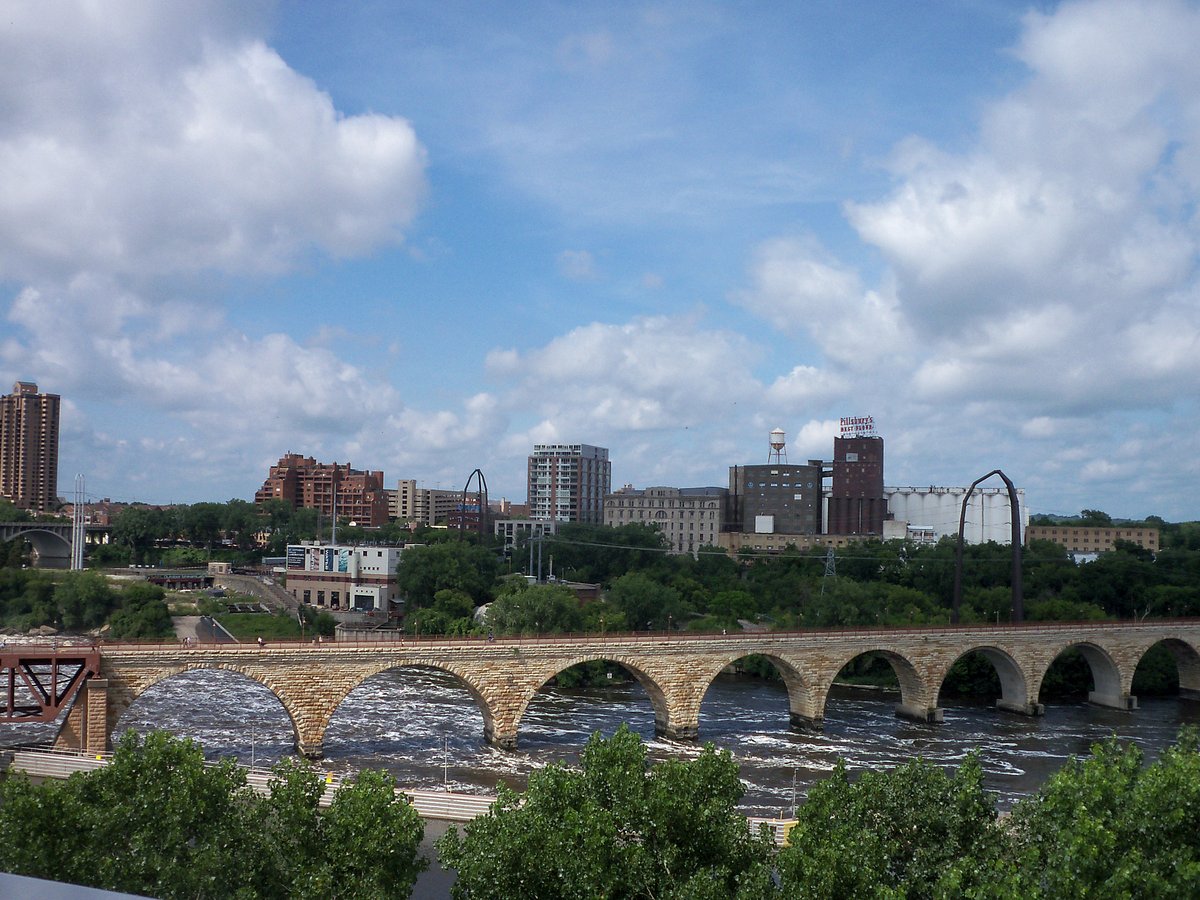 Minneapolis is brimming with history and historical landmarks. One of the most famous examples is the Stone Arch Bridge. It is located in downtown Minneapolis and is the only stone-arched bridge that spans the entire length of the Mississippi River.
The Stone Arch Bridge is a sight to behold in its own right, but you can also see Saint Anthony Falls. While the waterfall isn't particularly large or exciting, it adds to the excellent scenery that the bridge provides.
If you'd like to learn a little more about the bridge, then you can join in on a tour or head to the visitor center. The center is open daily from 9:30 am to 5 pm, while three tours are offered daily at 11 am, 1 pm, and 3 pm.
If you visit the famous bridge in May, then you can even attend the Stone Arch Bridge festival for free and see some of the beautiful art on display.
2. Walker Art Center
Minneapolis is renowned for its art, and there is no better place to experience some of the best art in the city than the Walker Art Center.
The Walker Art Center often features nationally renowned art exhibitions with art from both established and emerging artists. Admission to the art center is always free for those under 18s and is free to adults every Thursday night and the first Saturday of every month.
The center holds around 13,000 works of art in various mediums at any given time. However, there are also some permanent fixtures in the museum, such as works of art by Andy Warhol and Edward Hopper.
There is also another nearby attraction in downtown Minneapolis that will be worth your time as well, so we'll discuss it in more detail next.
3. Minneapolis Sculpture Garden
The Minneapolis Sculpture Garden is adjacent to the Walker Art Center, so it would be crazy not to visit both of them on the same trip.
Unlike the art center, the sculpture garden offers free entry every single day, regardless of your age. One of the garden's main attractions is the famous Spoonbridge and Cherry sculpture. The name gives it away somewhat, but it consists of a massive spoon with a giant cherry resting on the end of it.
While you are unable to get up close and personal with this sculpture, you should take a good few photos. It will be a great talking point when you show your family and friends the photos from your vacation.
The Spoonbridge and Cherry sculpture is far from the only attraction that the garden has to offer. There are many other beautiful sculptures in the garden that will be worth your time as well.
4. Minneapolis Institute of Art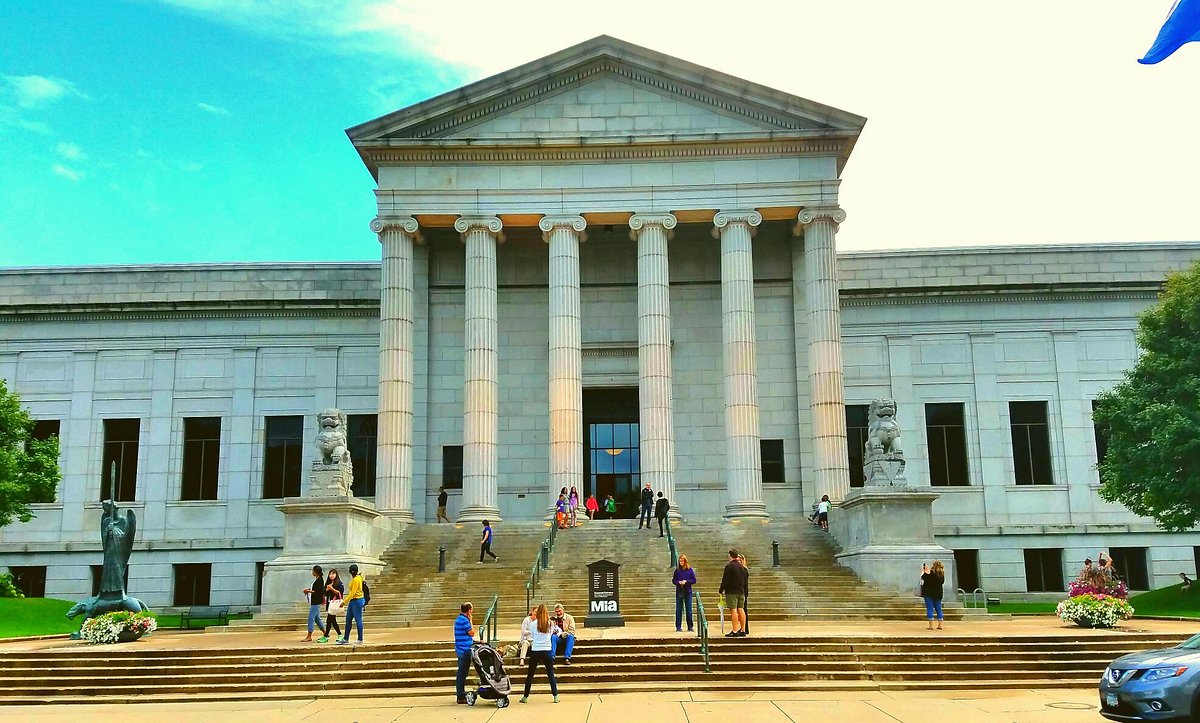 The Minneapolis Institute of Art is often simply known as "Mia" by locals. All visitors can enter for free and view one of the finest art collections in the nation.
The Minneapolis Institute of Art is home to over 89,000 different artworks. This means it will take you and your family quite a while to see everything that the institute has to offer. These artworks come from all over the world, and there is an impressive number of Asian, African, and Oceanic artworks.
The institute also features its own sculpture park, known as the Target Park Contemporary Sculpture Park. While it is normally free to enter the institute, you should keep an eye out for special exhibitions, as these may require you to pay a fee when you enter.
Mia is one of the main attractions in Minneapolis, but you needn't fret too much if you can't make it there on your visit.
5. Weisman Art Museum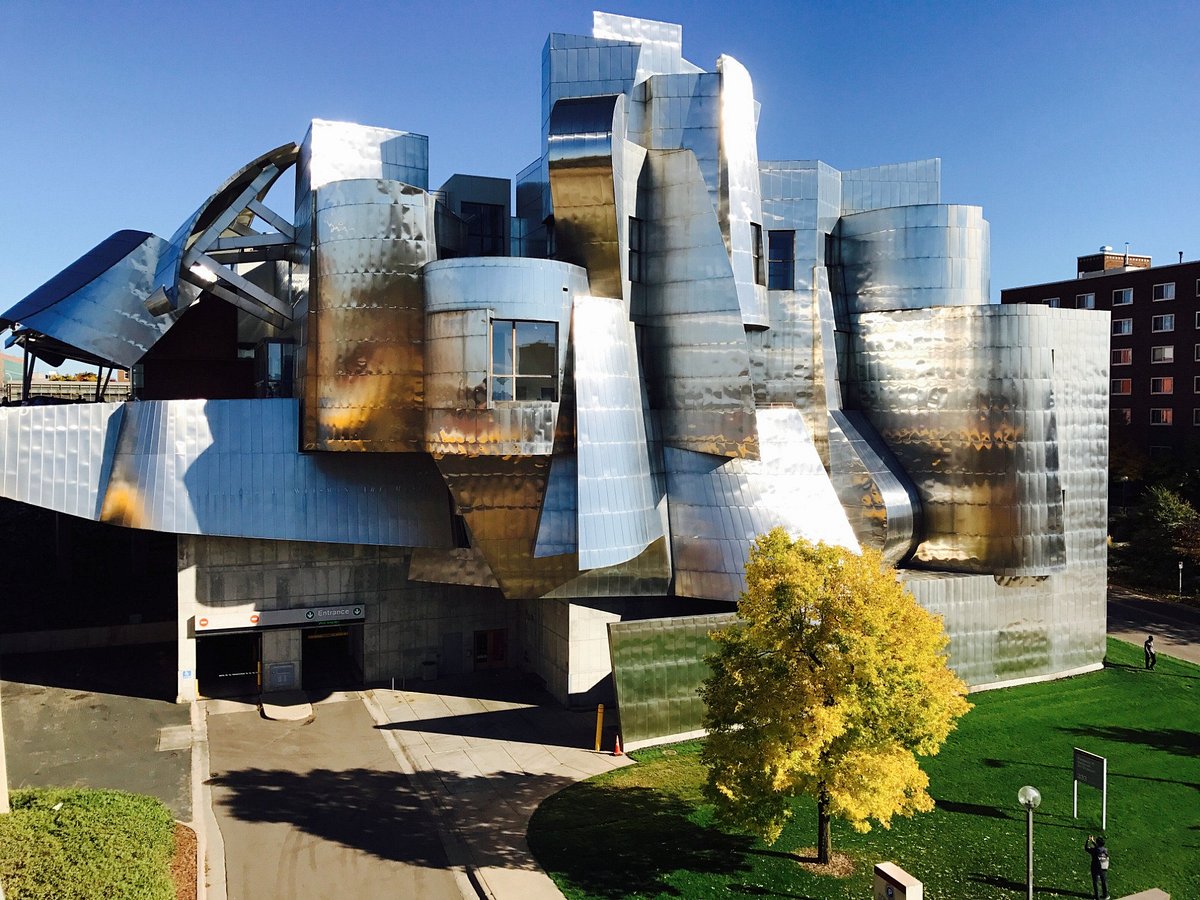 While our list so far has mainly consisted of art galleries, you should come to expect this if you're planning on vacationing in Minneapolis. The Weisman Art Museum is based on the campus of the University of Minnesota.
The Weisman Art Museum features works from famous American artists like Georgia O'Keefe and Marsden Hartley. However, there is also a large selection of contemporary art and ceramics for you to peruse as well.
Like a few of the other art galleries on our list, the Weisman Art Museum offers free admission is free whenever it's open. This is normally from Tuesdays to Sundays, but the museum does close for national holidays.
The museum often offers interesting free events that will be worth your time, so you should check out their calendar if you want to find out more about dates and times.
6. Mill Ruins Park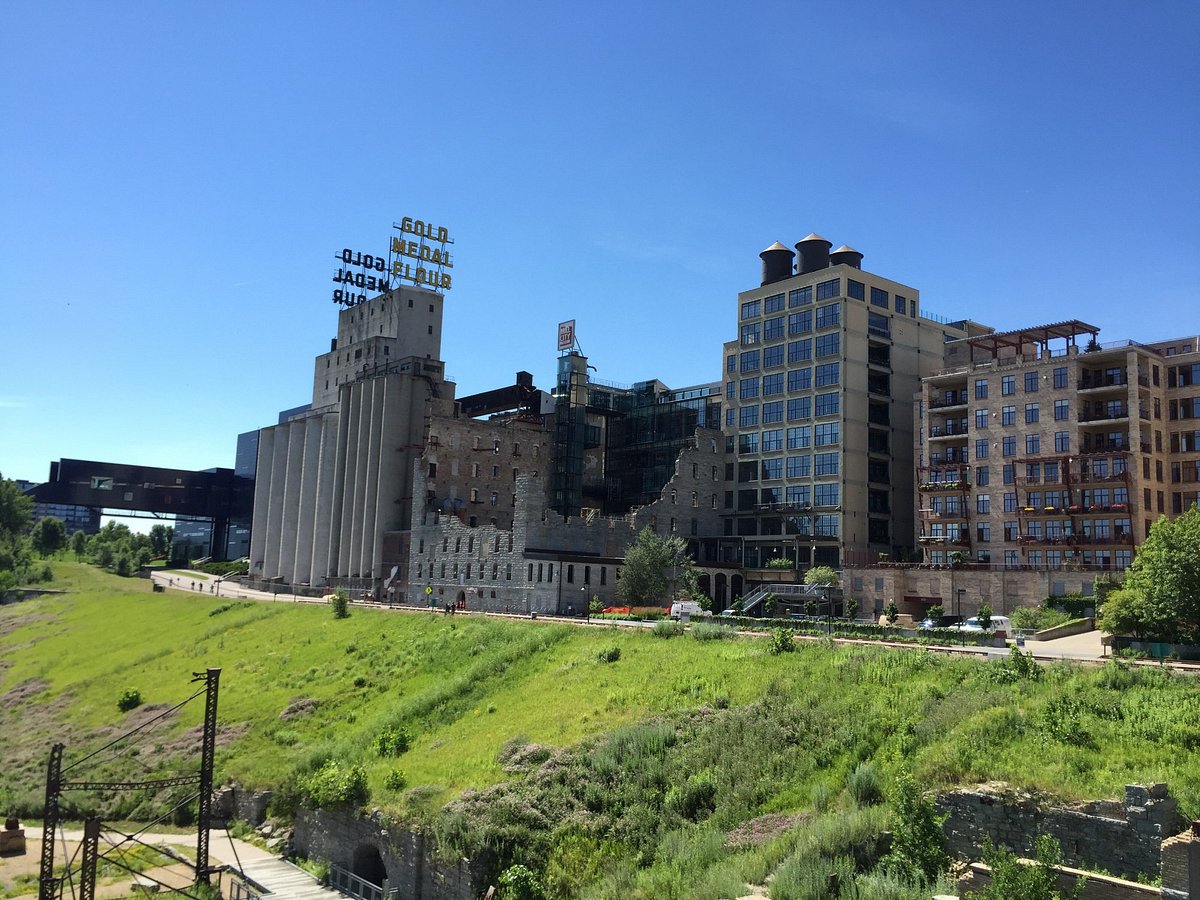 Mill Ruins Park can be found in the St. Anthony Falls Historic District and provides excellent views of the Mississippi River and the Stone Arch Bridge. This scenery is far from the only interesting thing about Mill Ruins Park, though.
The park allows you to explore the remnants of Minneapolis' industrial past. The park has raised walkways and bridges that allow visitors to explore the network of mills and canals. In the 19th century, Minneapolis was the largest producer of flour in the world, and by looking at the mill ruins, it is easy to see why.
These famous ruins are even listed in the National Register of Historic Places, as they are such a large part of the history of the city.
Unfortunately, you won't learn all that much about the mill's history just by looking at its ruins. Thankfully, we have a museum as the next entry on our list that will tell you everything you need to know about the mill and its history.
7. Mill City Museum
Mill City Museum is situated only one block east of Mill Ruins Park and contains all of the information you could ever want to know about the history of the mills in Minneapolis.
Unfortunately, the museum is only free for children up to 4 years old. Thankfully, the admission fee isn't particularly expensive, so you shouldn't worry too much. The museum contains exhibits, photographs, and paraphernalia relating to the mill and milling process.
While the museum isn't one of the most exciting attractions in Minneapolis, it can be interesting if you have any history buffs in your family.
8. Lake Harriet Park
As its name suggests, Lake Harriet Park is home to Lake Harriet. The body of water covers 341.22 acres, and it offers 2.7 miles worth of shoreline. The park has all the amenities you would expect to see.
These include a picnic area, playground, and restrooms. However, the fact that the park also has a lake means there is so much more to enjoy. If you're willing to spend a bit of money, you could probably rent a kayak for the day.
The lake is also completely safe for swimming, so if the weather permits, then you and the kids can spend the day splashing in the water and building sand castles.
If you have brought your bicycles along with you for your vacation, then there is even a bike path for you to ride around on.
9. The Grand Rounds Scenic Byway
Possibly one of the best attractions in Minneapolis if you like running or cycling is the Grand Rounds Scenic Byway. This system of urban parkways is 50 miles long but also features 102 miles of railway.
The byway connects all of the city's major parks to one another and also passes through wetland, woodland, and riverbank ecosystems. If you have older children and are an active family, then you should consider exploring some sections of the byway.
You'll not only be getting some exercise in, but it will also help you explore Minneapolis and see some of the beautiful natural areas around the city.
10. Como Park Zoo
The Como Park Zoo is one of the few free zoos in the nation that has a large number of exciting exotic animals to see. The zoo offers no admission fees whatsoever and can be visited from the morning until the afternoon.
Some of the animals the zoo houses include lions, tigers, bears, tortoises, giraffes, zebras, orangutans, wolves, and even reindeer. This zoo will definitely grab the interest of your children. You can spend almost a whole day at the zoo, as there is so much to see and do there.
The zoo also features a massive visitor center where you'll be able to read more about the animals kept there. You can also purchase food and drink from the visitor center as well after a long day spent there.
The fact that this zoo houses so many exotic animals makes it easily one of the best free attractions in Minneapolis, so you should definitely pay a visit if you are on vacation.
11. Mississippi Gateway Regional Park
It would almost be ridiculous to visit Minneapolis and not get a closer look at the Mississippi River. It is easily one of the most magnificent rivers in the entire nation for more than a few reasons.
One of the best places in the city to view this river is the Mississippi Gateway Regional Park. The park has a dam and a wide walkway that provides excellent views of the Mississippi River and the myriad of parks surrounding it.
This walkway and the park provide visitors with excellent opportunities to spot wildlife like birds and fish when the water is clear. Some of the paths in the park connect to the walkway and are a great place to work up a sweat, whether you are walking, cycling, or jogging.
This makes the Mississippi Gateway Regional Park one of the must-see attractions in Minneapolis and also one of the best free things to do.
12. Street Art
As we know by now, Minneapolis is home to a lot of art and artists. However, you might be surprised to know that not all of this art is locked away in museums and galleries. There is a number of different sites around the city where you can find street art and murals of a few famous musicians.
One of the more famous murals was created by Brazilian artist Eduardo Kobra. The mural depicts the world-famous musician Bob Dylan and is absolutely massive, as it is 60 by 150 f00t. It can be found on the corner of Hennepin and S. 5th street, and is fittingly titled, "The Times They Are A-Changin."
Another mural can be found on Washington Avenue, this mural depicts the famous musician and showman Prince. This mural was painted by a Minnesota-based artist named Rock "Cyfi" Martinez.
Unsurprisingly, this isn't the only mural of the Minneapolis-born musician. You can also find another even larger Prince mural near First Avenue and the target center. If you're a fan of either of these musicians or can appreciate some great street art, then you should definitely stop by these murals.
13. Minneapolis Skyway System
One of the most impressive features of the city of Minneapolis has to be the skyway system. This pedestrian walkway system covers an area of around 80 blocks, so it is incredibly large.
It is so large, in fact, that it is considered to be the largest continuous system of enclosed bridges in the world. This walkway system would be impressive if it was entirely baron and just a way to get around. However, inside, you'll find restaurants, shops, cafes, and other businesses.
This means that you can stop for a bite to eat after you're done exploring Minneapolis from above. Perhaps, one of the best things about the skyway system is that it is climate-controlled.
This means that even if you visit Minneapolis during one of its exceptionally cold winters, you can still explore the city without having to worry about getting too cold.
14. Lake Calhoun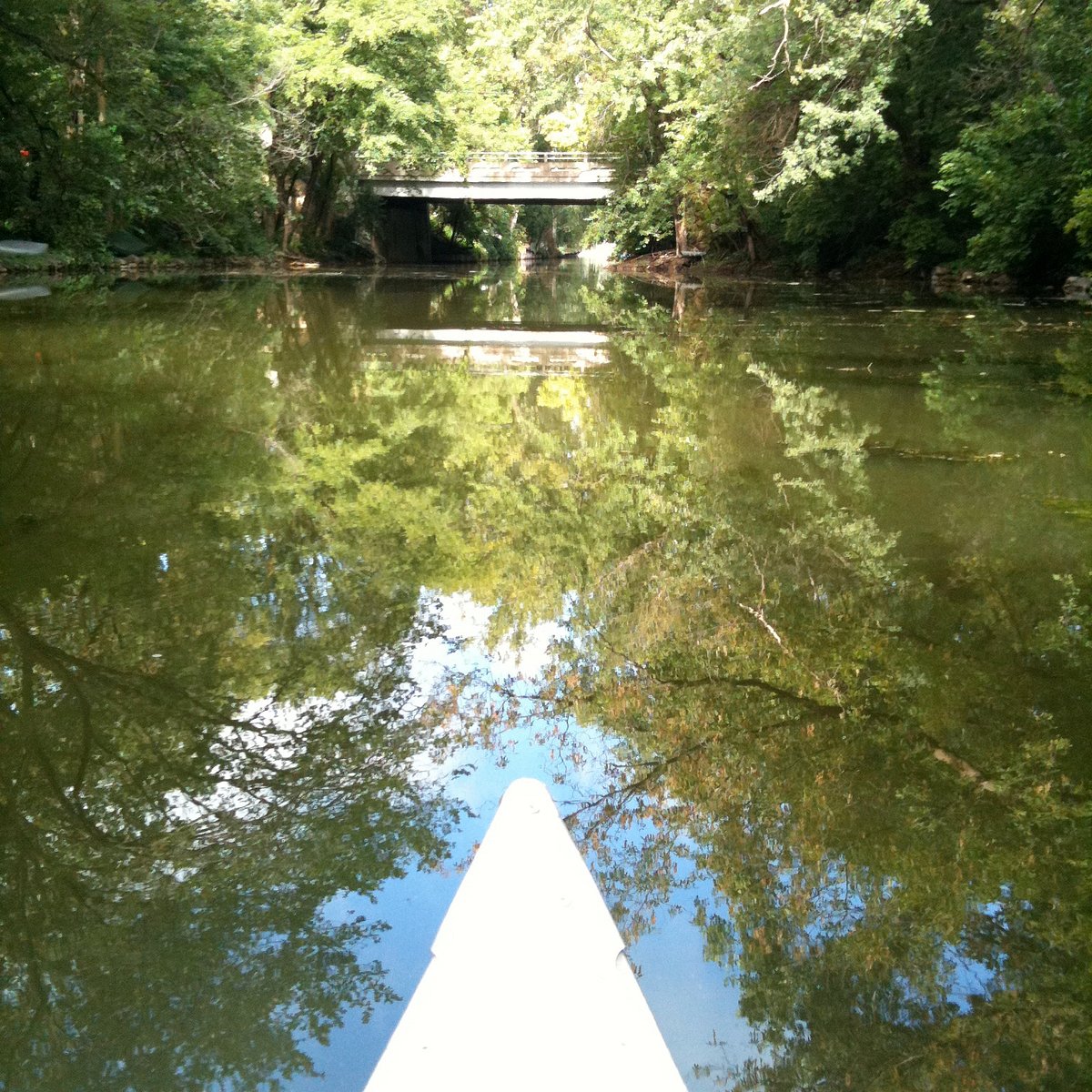 While many locals know this lake as Lake Calhoun, this is no longer what it is called. Its new name is Bde Maka Ska Park, which translates to White Earth Lake from Dakota. This 401-acre lake and its surrounding park area form a part of the Grand Rounds Scenic Byway.
If you and your family decide to make your way along the byway by jogging or cycling, then you should definitely consider making a stop at this park. The park and lake are open to the public every day of the week and are entirely free.
However, unfortunately, parking is not free, but it is a small price to pay for a large number of amenities available. There is a fishing pier, boat launching facilities, soccer, volleyball, and softball courts, and three beach sites.
All of these amenities make Bde Maka Ska Park an excellent place to spend a summer day and enjoy some free fun with your family.
15. Mall of America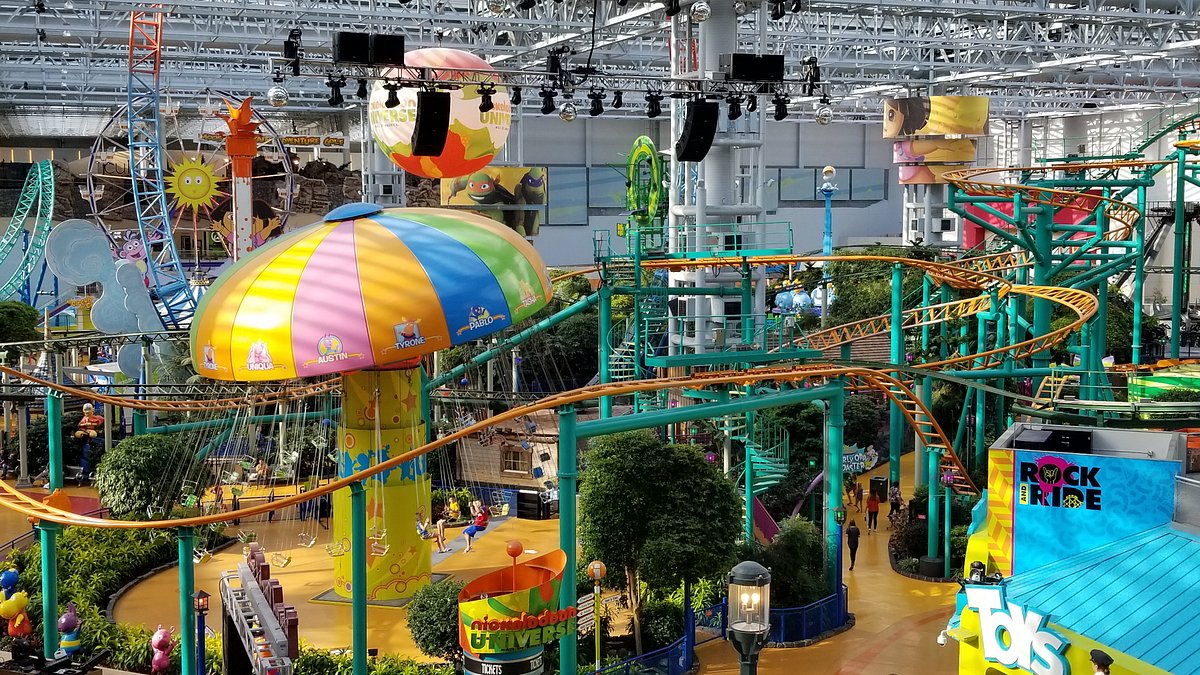 The Mall of America is the largest shopping mall in the entire nation and has something for everyone due to how massive it is. As you would expect, it is completely free to enter the mall, but you will need to pay for the majority of amenities located inside it.
Besides the wide variety of stores and restaurants available, there is also an indoor theme park, which also happens to be the largest one in the US. The Nickelodeon Universe theme park offers roller coasters and other Nickelodeon-themed rides that will be fun for the whole family.
The Mall of America even includes an aquarium that features sharks, sea turtles, jellyfish, stingrays, and seahorses. This 1.3 million-gallon aquarium is sure to keep you busy for a good while.
If your family is on a budget, then it won't be a good idea to visit these attractions, as they can be quite costly. However, a trip to the largest mall in the nation is almost an attraction all on its own.
16. Theodore Wirth Regional Park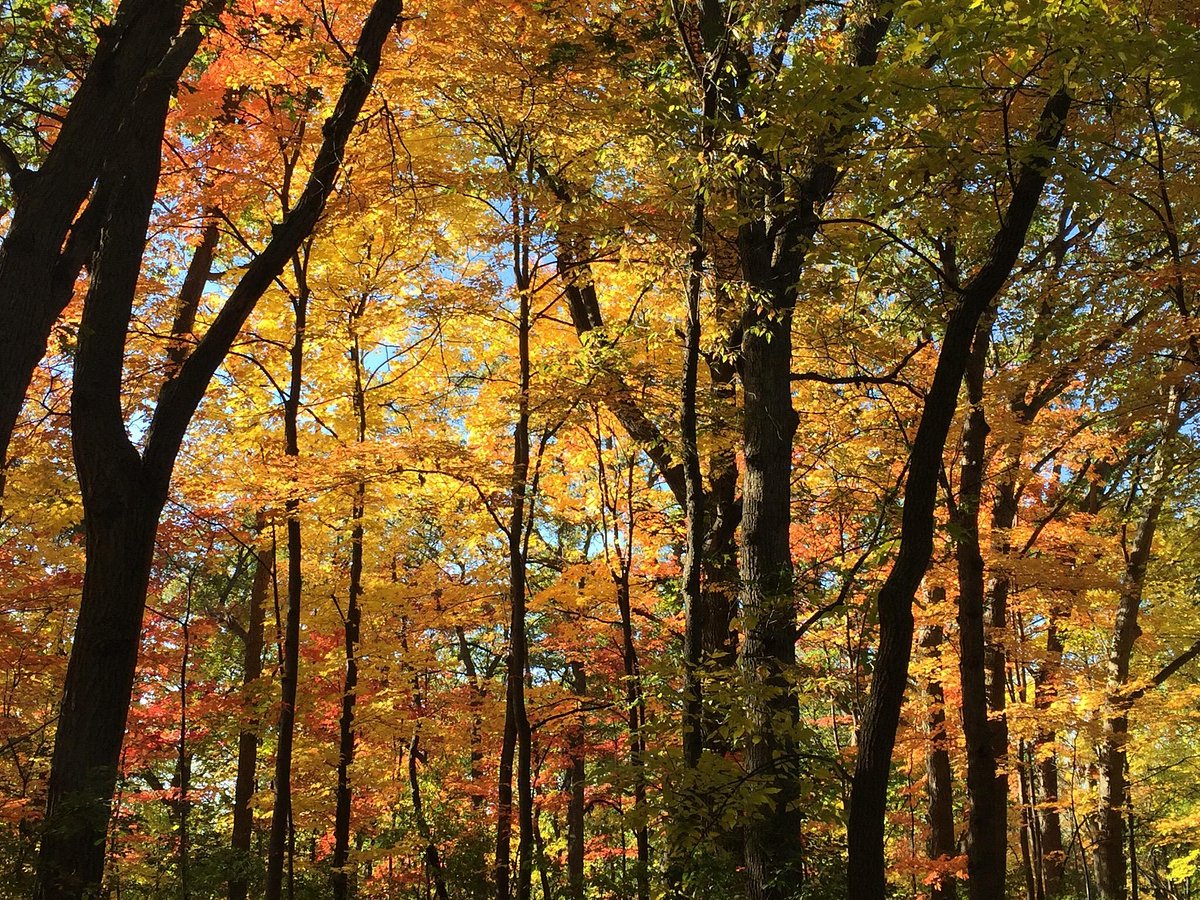 While Minneapolis is one of the coldest places in the entire nation, this does actually come with its benefits during the winter months.
During winter, the Theodore Wirth Regional Park provides some excellent spots for sledding, snowshoeing, and even cross-country skiing. Unlike the many ski resorts dotted around the country, it is completely free to enter the park and enjoy some winter fun.
Winter is not the only time you can have fun at the park, though. There are two public golf courses located on the park grounds, a fishing pier, and a number of fields for different sports activities.
17. St. Paul Winter Carnival
You may have now come to realize that despite the frigid temperatures, winter is a great time to visit Minneapolis. The locals have developed all kinds of ways to have fun when it's cold out.
If you decide to visit Minneapolis in the winter, then you can't miss out on the St. Paul Winter Carnival. It is often known as the "Coolest Celebration on Earth," and it will be easy to see why if you experience it for yourself.
Some of the main attractions include the ice and snow sculpture park, a medallion hunt, live music, and a number of parades.
If you're looking for a great place to vacation in the winter, then Minneapolis is a great choice.
18. Lakewood Cemetery Tour
If you and your family would like to experience some more free history, then you should consider taking a tour through Lakewood Cemetery.
The cemetery is considered to be one of the most beautiful in the entire nation. It features beautifully manicured gardens, water features called the Pool of Reflections, and a variety of interesting memorials.
The cemetery contains over 100,000 monuments and monuments, with some of the most interesting being the Chinese Community Memorial, and the Flour Mill Explosion Memorial.
There is no admission fee when entering the cemetery, and you can go on a self-guided tour. However, you will need to pay for a guided tour.
FAQs
What is the number one attraction in Minneapolis?
Many people consider the Mall of America to be the main attraction in Minneapolis. However, if you're looking for a more budget-friendly outdoor vacation, then you should look at the parks scattered around the city.
When is the best time to visit Minneapolis?
If you'd prefer to enjoy the lakes and parks that Minneapolis has to offer, then you should visit from June to August.
If you'd like to experience some snowfall, then you should visit from November to April.
Do you need to rent a car to travel around Minneapolis?
If you decide to fly to Minneapolis, you won't really need to rent a car. You can quite easily walk around the city and use public transport.
More about our TFVG Author