Saint Louis, Missouri is a great choice if you're seeking a family holiday destination with parks, museums, sports venues, and naturally formed caverns for adventure without spending a lot of money. The St. Louis family travel guide below will help you have the greatest experience with your family while being safe as the authorities have advised travelers to be especially cautious while visiting this city.
3 Reasons Why St. Louis Is the Perfect Family Vacation Destination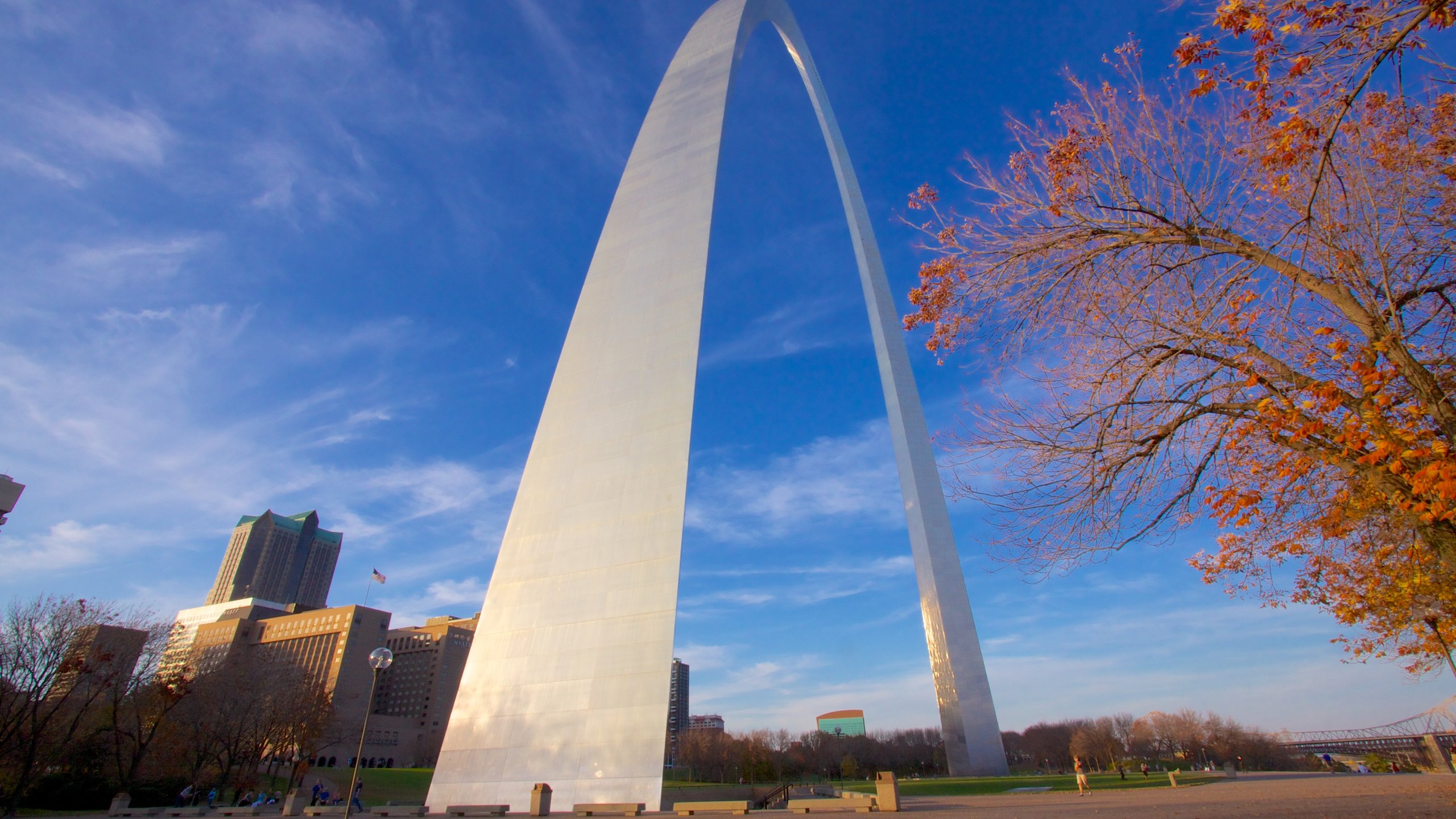 St. Louis is a family-friendly place as long as you avoid its dangerous areas. You can spend three to five days here with your kids and have the best time of your life.
Tons of Places for Hiking and Adventure
St. Louis has many places and caves where you can hike with your kids, explore them, and have a nice and safe adventure. Furthermore, the nearest places to this city are also a great option to take your kids, ride bicycles with them, have a small picnic, and enjoy fruits and wine.
Unique Food
Since St. Louis still kept its original and historical touch, you can enjoy the same food that was here a century ago. In addition, they have the best sweet dishes and ice cream stalls with open seating for adults and kids to enjoy the summer.
Affordable
Unlike many other places in the USA, St. Louis is reasonably affordable. You can spend days exploring every part of the city, going out for a short trip in the nearby areas, and still won't poke a hole in your pocket.
When's the Best Time to Visit St. Louis With Kids?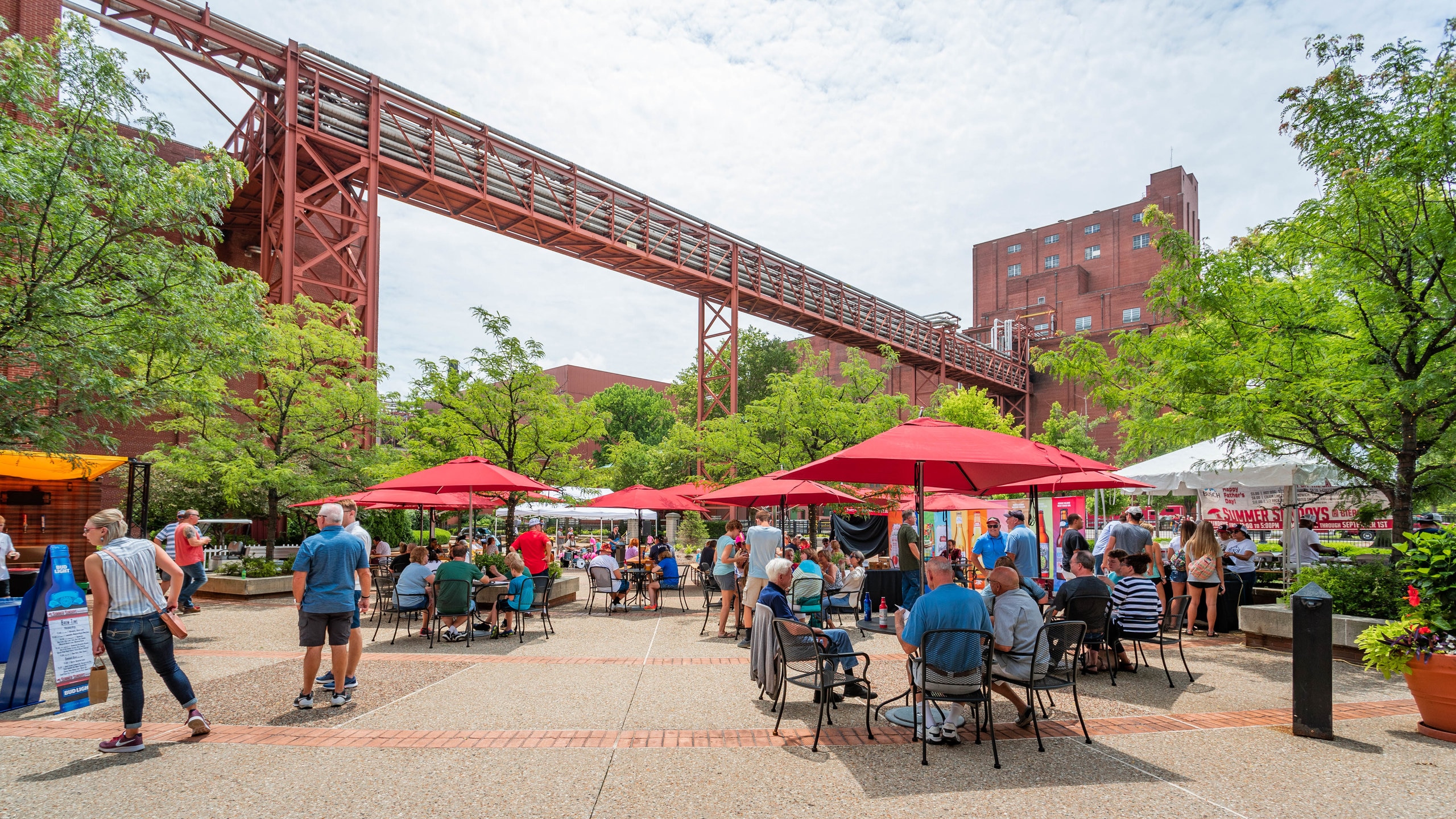 You should avoid visiting St. Louis in peak summer and winter. That makes April, May, September, and October the best months to visit this city. Since it has lots of natural attractions, you want them to be green and filled with flowers when you visit, and these four months are the best.
What's the Weather in St. Louis Across the Year?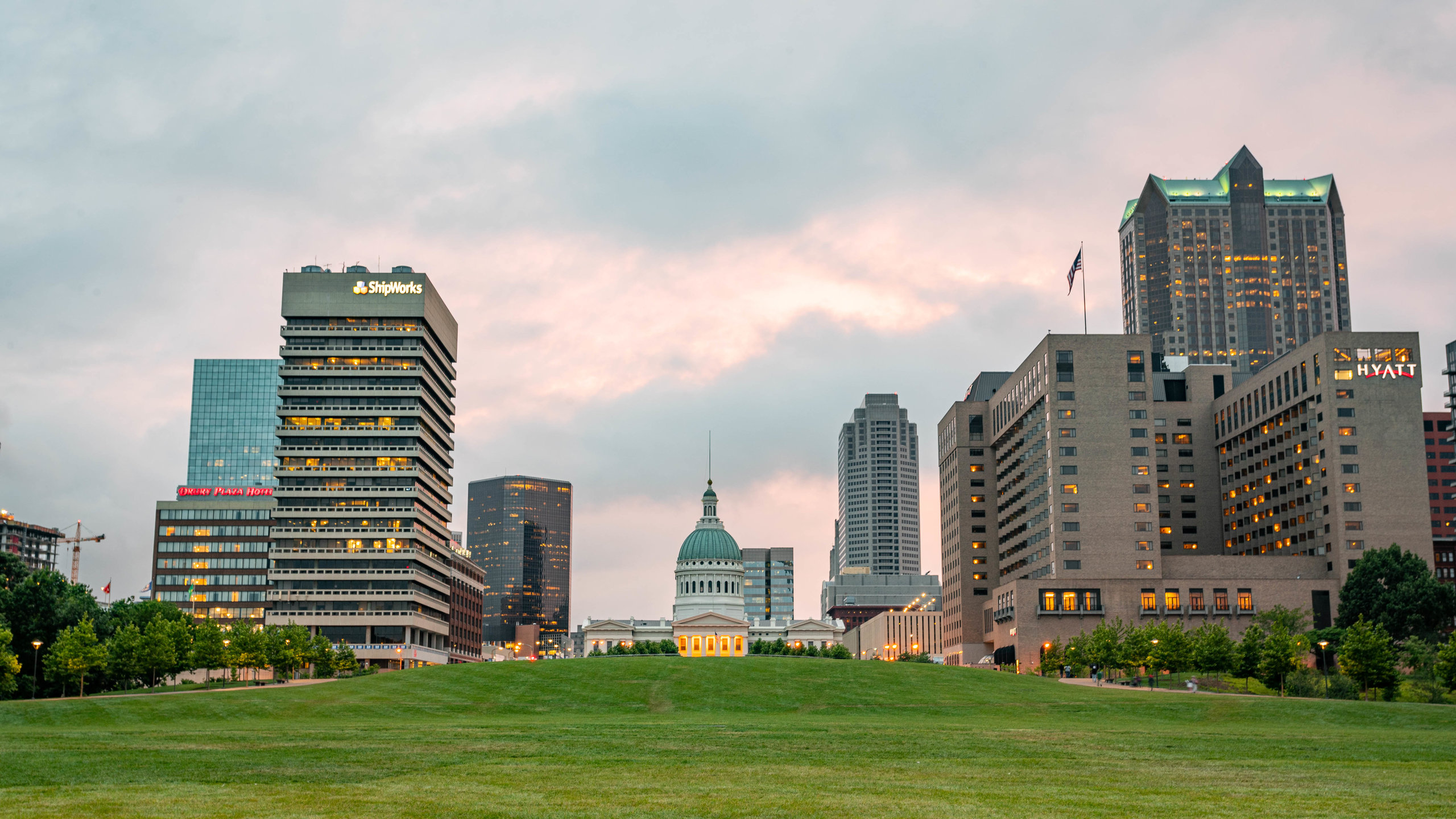 Saint Louis is mostly warm, but the winters get really cold, dropping the temperature below 25 degrees Fahrenheit. On average, the temperature of this city stays 50-60 degrees Fahrenheit, but in summer, it can reach above 89. The lowest temperature, on average, is somewhere between 12-15 degrees Fahrenheit.
What's the Perfect Length of Time to Spend in St. Louis?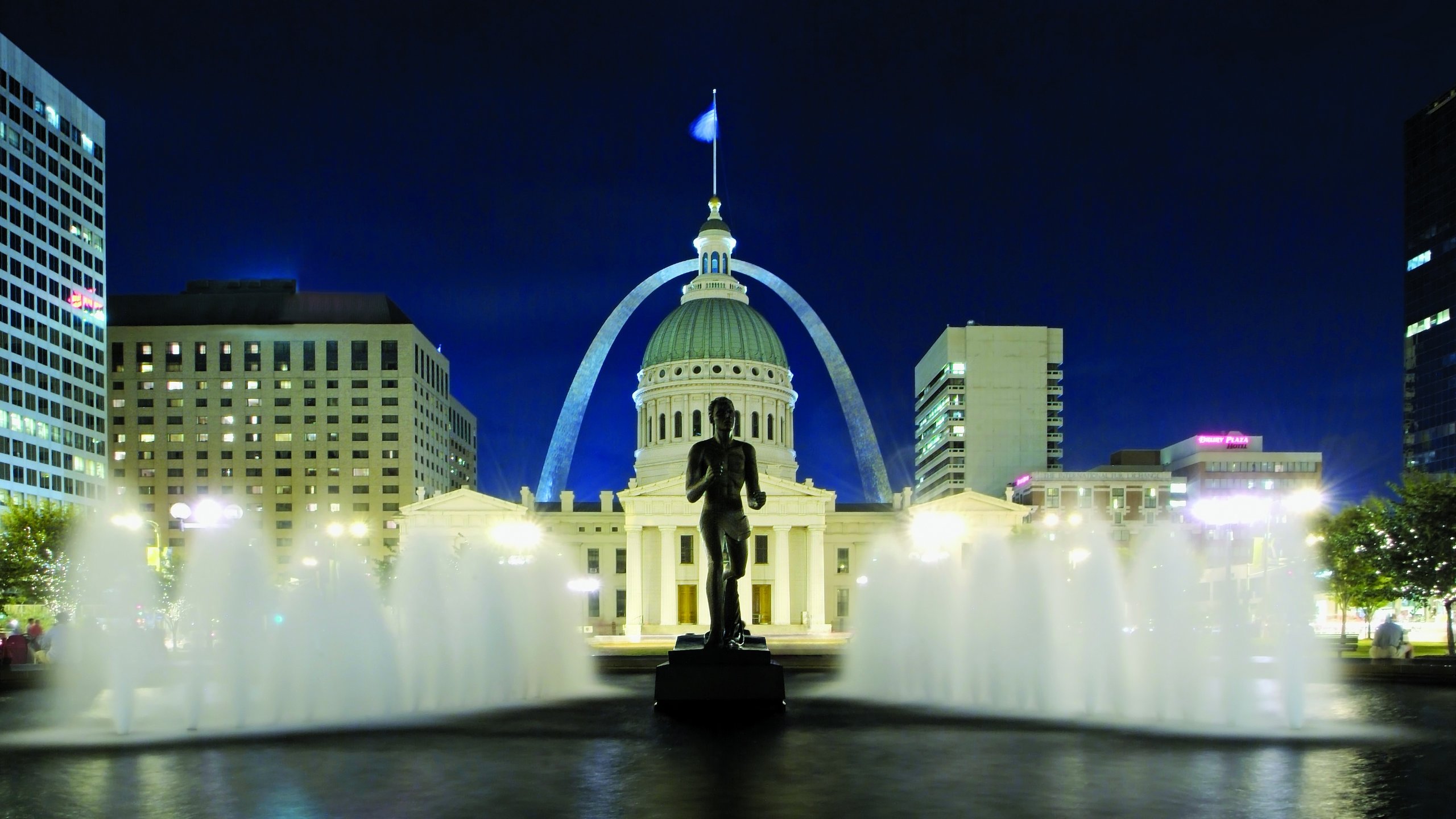 While St. Louis has a lot of attractions to offer, your kids might get bored with it quickly. Plus, it is better not to stay in this city for a very long time due to safety reasons. Even if you plan day trips from this city, the chances are that you'll be done checking every famous attraction within three days. So, the best time to spend in St. Louis is between three and five days.
The Best Things to Do With Kids in St. Louis
Visiting Saint Louis with kids is the best idea because of its attractions and many playful areas. Your kids will have a blast learning the history of the USA and enjoying beautiful views and food. Here are the best places you can visit with your kids in St. Louis.
Missouri History Museum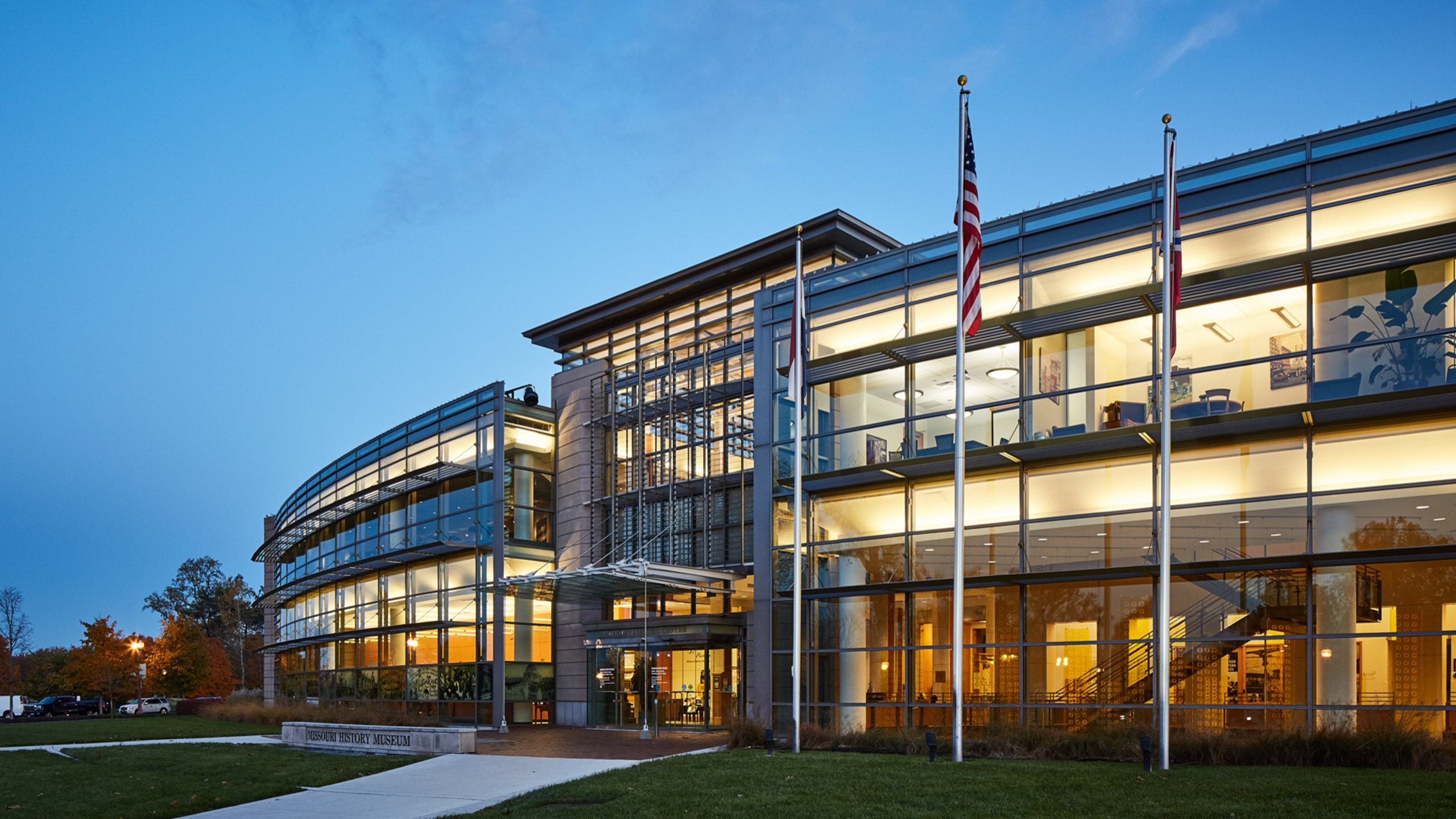 The first place you should visit is the history museum, and let your kids take a deep dive into Missouri's past. This place is packed with interactive exhibits, and artists repurposed the old parts of this building and added bridges, slides, tunnels, and a castle to make this place extra fun for kids. Its main attraction is the 24-foot tall praying mantis and the world's largest pair of underwear.
Grant's Farm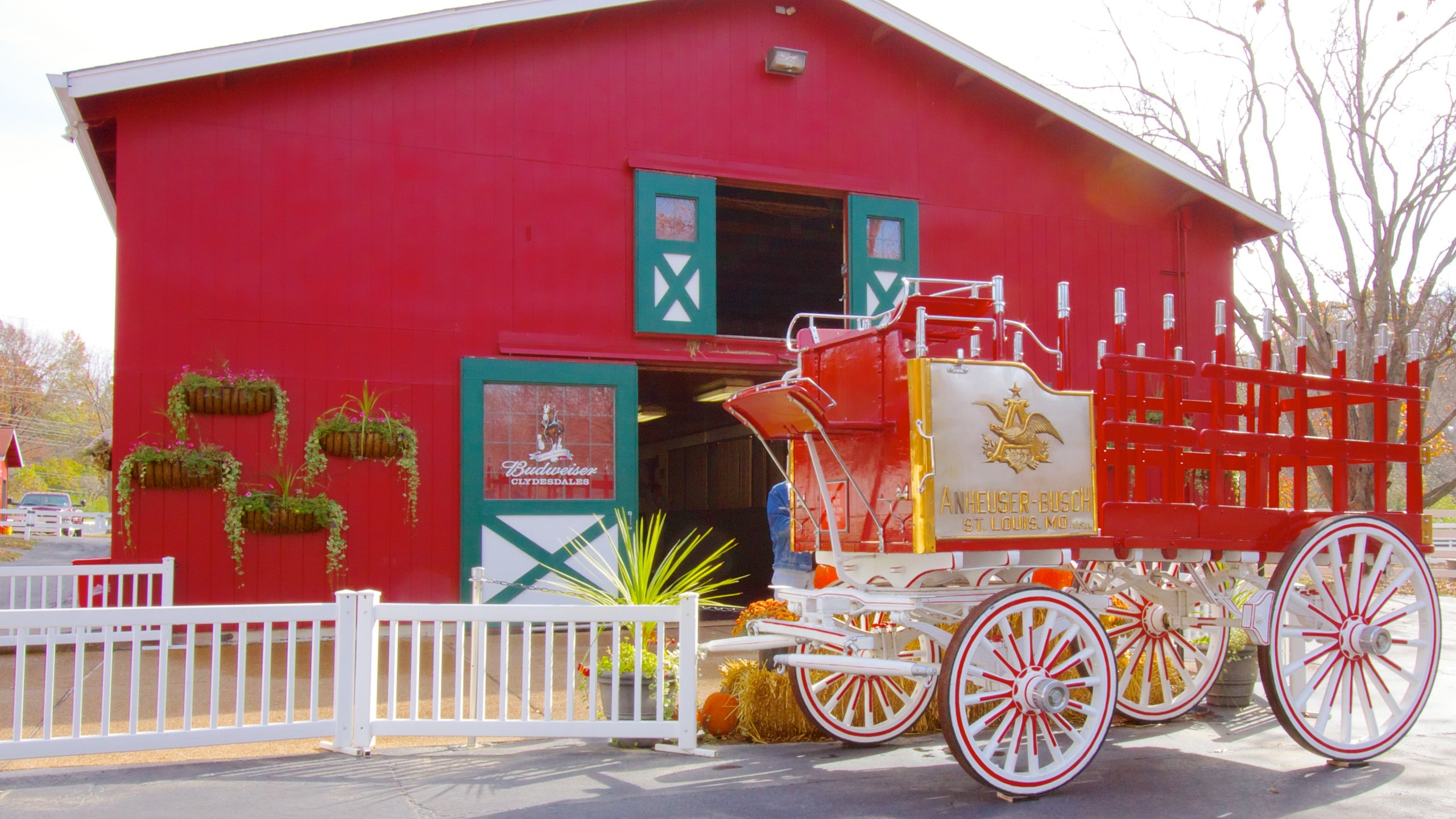 Grant's Farm is the best place to visit if your kids are interested in animals. They also offer trollies for toddlers, and admission is free. Although, you might need to pay $15 for the parking there. Let your kids interact with animals while you enjoy free beers. Within an hour, you'll have completed your work here and be ready to go on to the next location.
Lone Elk Park
Because of the biodiversity and fantastic photo opportunities, this park is a must-see destination. Therefore, if you have your camera with you, go to this park and watch the animals walk by as you snap their images. However, reserve your ride in advance so that a guide can show you the best spots in the park.
Missouri Botanical Garden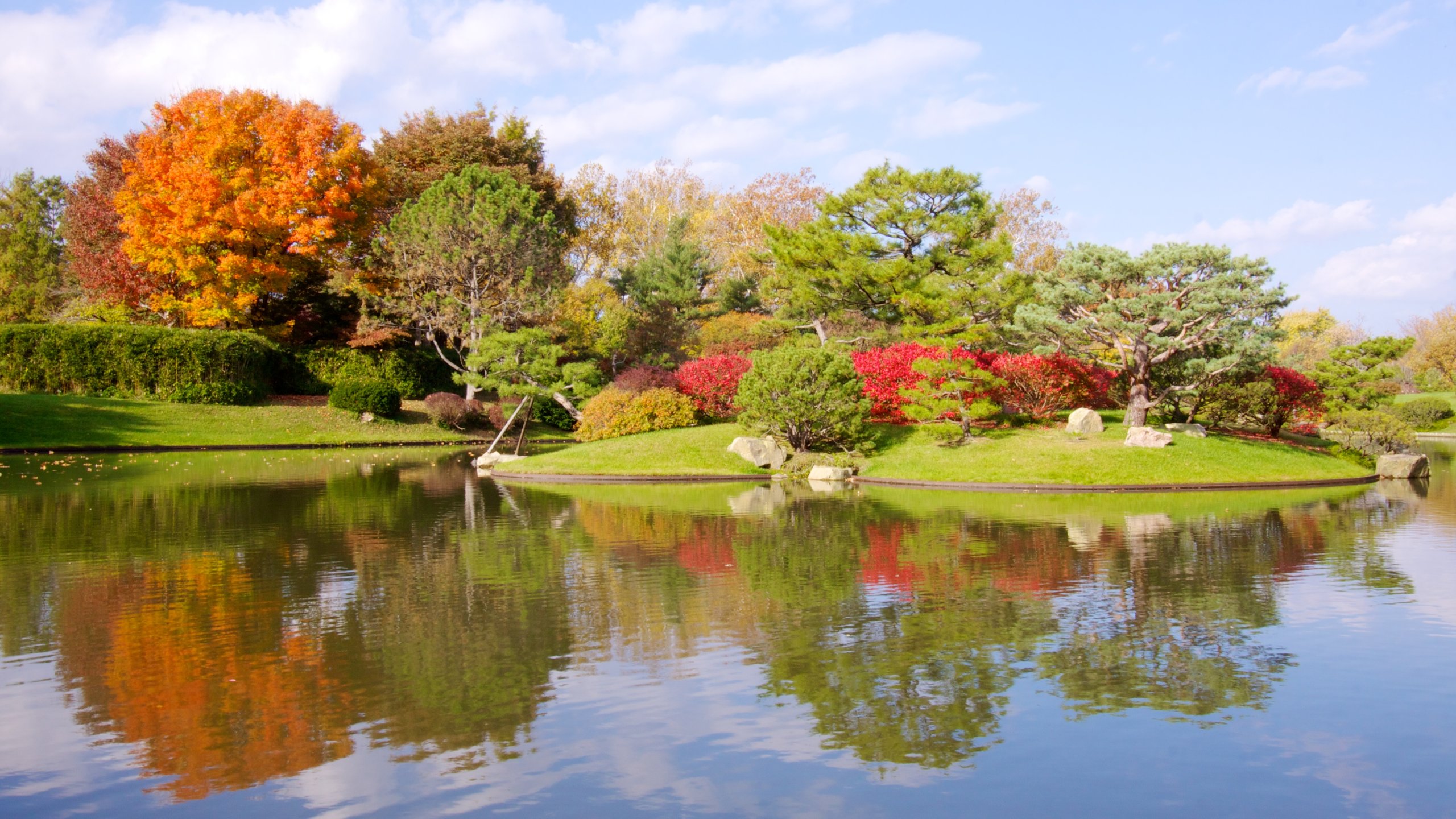 St. Louis children's garden is totally free for kids, and adults can watch them from a distance and enjoy a good meal. It is also known as a shower garden, and you might catch some photographers in action, taking pictures and videos of grooms and brides there. This is an excellent place to visit if you want some time free from your kids but don't want to leave them at the hotel.
The Best Family Hotels & Resorts in St. Louis
St. Louis is an excellent family trip destination, and you can make the overall experience even better with a good hotel. Whether you are looking for a cozy atmosphere, a fantastic outdoor view, or something close to nature, St. Louis has all kinds of restaurants. However, if you plan to visit this place in September, make sure to book your desired hotel in advance.
Hilton St. Louis Downtown
If you make a reservation through the Hilton's website, you will always receive a discount. The best feature is that this hotel has a location close to all major landmarks, such as The Magic House, Saint Louis Zoo, and their forest park. This hotel is a wonderful and enjoyable destination for families to stay in because of its superb modern design and activities for adults, teenagers, and children. Depending on when you book, this hotel's nightly rate ranges from $150 to 212 dollars.
Hampton Inn St. Louis-Downtown
Another great hotel, the Hampton Inn, is located close to Gateway Park and provides a comfortable and secure place for families to stay while visiting St. Louis. Families of five or six can stay comfortably at Hampton Inn thanks to their spacious rooms. They also offer a bar and a shop open 24/7 for those who prefer to have a quick snack. To further keep the kids amused, the hotel also sells puzzles and board games. At this inn, rooms range in price from $111 to $150.
The Red Lion Hotel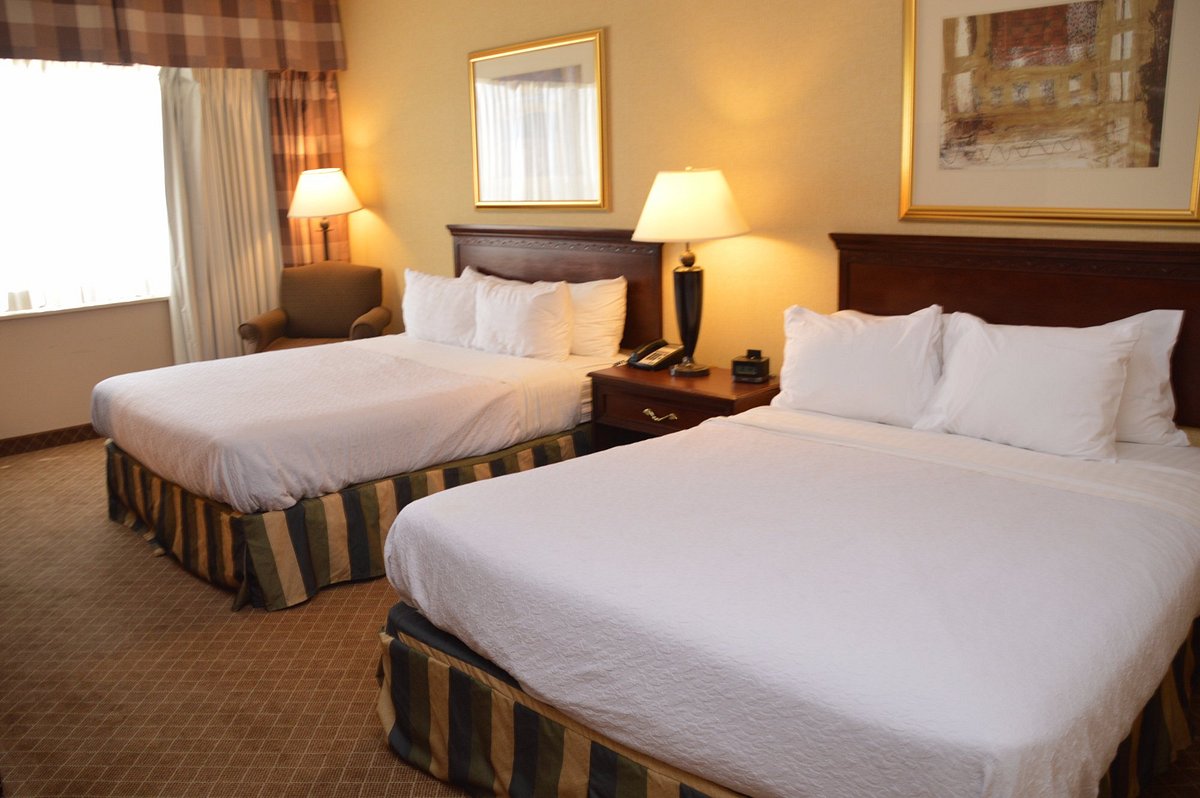 If you want a hotel near the city center, The Red Lion Hotel is the most affordable option, with luxury rooms and excellent staff. They also have a sports arena so you can experience some outdoor and indoor action as you stay there. The cost of one room per night at this hotel is $102-$201.
Four Seasons Hotel St. Louis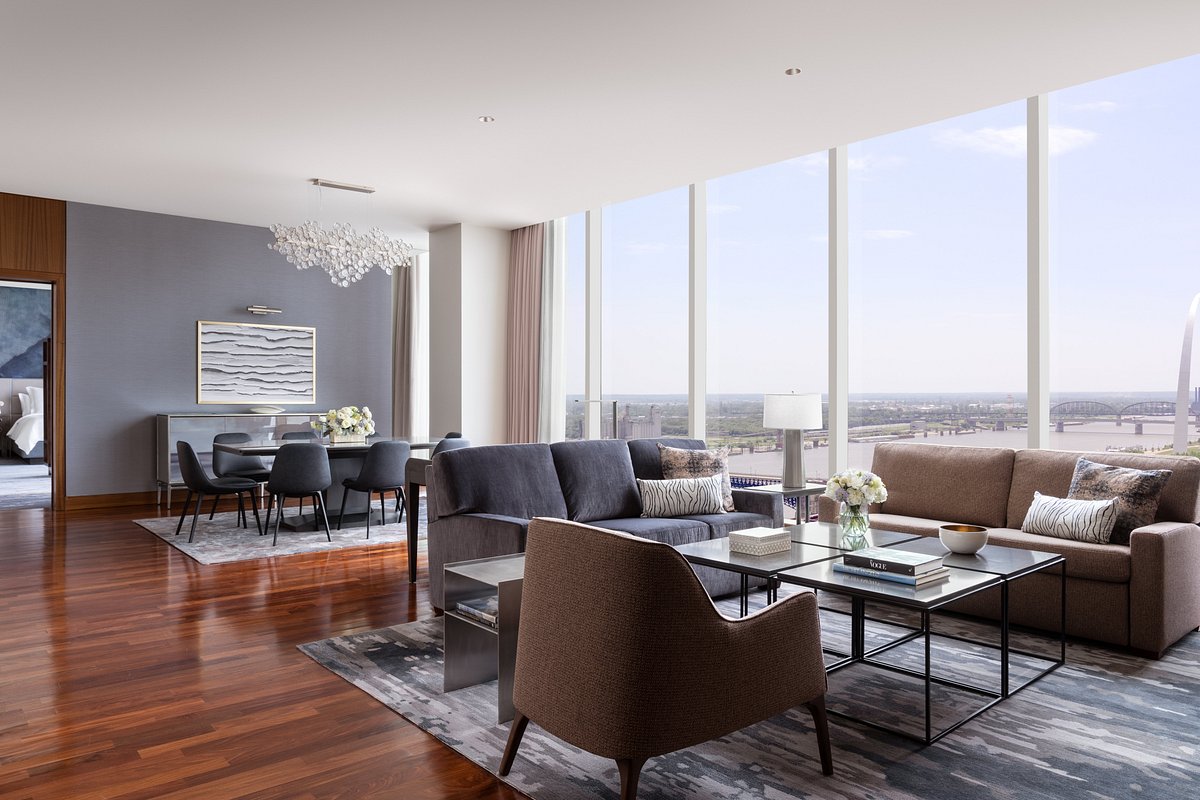 Four Seasons offers the best view of the city with excellent outdoor spacing, good food, comfortable rooms, and a rooftop pool. Furthermore, they have TV screens in every room, free wifi, a 24/7 open bar, and a spa for adults to relax. However, thanks to the luxuries it offers, the per night costs here start from $260 and can reach up to $350.
What's the Average Cost of a Hotel in St. Louis?
The hotel prices in St. Louis vary based on the tourist season. Since people tend to visit the place a lot in September, the costs can reach up to $155 per night. If you visit this city in the off-season, you can easily find a good room for up to $55 per night. On the other hand, it also depends on the type of hotel you choose and how close it is to the downtown and the airport. On average, you can find a good hotel room for $150-$210 per night when the tourist season is at its peak. When things are cooled down, you can find a suitable room for $50-$110 per night.
The Best Places to Eat with Kids in St. Louis
Whether you want a morning coffee, lunch, or dinner, the restaurants in St. Louis got you covered. The best part is that most of these restaurants have a kid's exclusive zone, so they can enjoy the food and play as well.
Dewey's Pizza
There is no better place than Dewey's Pizza for both children and adults. Kids can enjoy their pizza and play games with their staff, while adults can enjoy curated wine and beer with the most famous cheese pizza. While you are eating their pizza, don't forget to order their signature salad and have a blast combination of spice, garlic, and vegetables. The nicest part is that the staff encourages children to play games like tic-tac-toe, with prizes awarded to the victorious players. If you want to have a quiet time, come here before 6 o'clock because it gets busy after then.
Frisco Barroom
Frisco Barroom is an excellent option if you have three to four kids and want to visit a place with a neighborhood and a down-to-earth feel. With a comfortable atmosphere, tons of drink options, and a menu that is best for kids and adults, this is the best restaurant in St. Louis. Don't worry about your children running around, as they provide board games with the menu to keep the kids engaged. Try their chicken strips or mac 'n' cheese if you want something that your kids will like instantly.
Gather and Urban Fort Play
Schedule a meeting at Urban Fort Play if you have some business to attend in St. Louis but cannot leave your family at the hotel. This is the best place where you can grab a cup of coffee with light snacks and have a talk with your colleague while your wife and kids can enjoy the kid's zone. Try their French Toast Bake if your kids want something healthy and delicious. In addition, you can try their homemade compote on French toast to have a unique taste.
Pastaria
If you are a fan of Italian dishes, Pastaria is the best place to visit. The owner of this restaurant made it with the idea to welcome every customer with open arms. The staff of Pastaria is so cooperative and friendly that they even suggest ways to enjoy their food thoroughly. If you want to try different combinations of Italian food, this is the place you should visit. Order their Risotto Balls for your kids, and in the desert, you can try their signature gelato made by their pastry chef.
Rise Coffee House
You can get the best coffee flavor at Rise Coffee House to go with your eggs, toast, and bacon for breakfast. The ideal time to go here is in the morning, though their lunch and supper offerings are also excellent. Additionally, it has a wooden playhouse in the back that is accessible to all children. Additionally, they have someone to watch over the kids so that the parents can eat breakfast alone. If you really want to enjoy your coffee and dessert, choose their outdoor seating.
The Best Day Trips From St. Louis That the Whole Family Will Love
Once you are done checking everything in St. Louis, it is time to widen your view and check the areas that are close to this city.
Springfield, Illinois
Despite not being the closest city to Louis, the most well-known attraction in this town is the Abraham Lincoln Presidential Museum. You can arrive at this location and engage with history after a 90-minute trip without any stops. In addition to this exhibit, you can visit the Old State Capitol building to see how it looked in the 19th century. The food here is average, but your kids will love the special treats in that city.
Hannibal
If you want a good education day trip from St. Louis, there is no better place than Hannibal. The boyhood home of author Mark Twain is only two hours away from St. Louis, which is also near the Mississippi river. This is one of the best tourist destinations featuring caves, trains, and ghost tours. If you want to spend three to four hours of fun with kids, take them to Hannibal and watch them get mesmerized by the retro theme of the city.
Meramec Caverns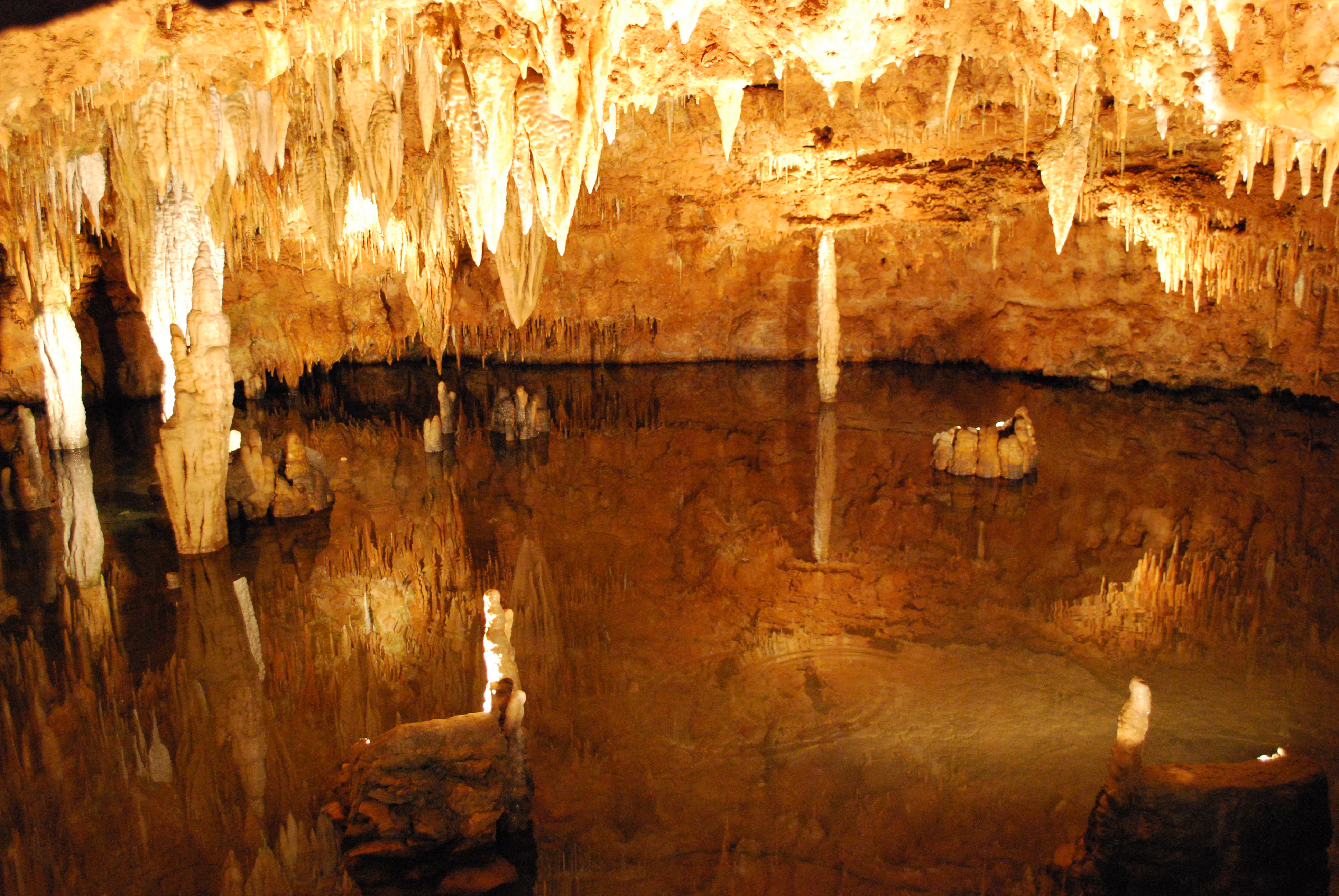 Meramec Caverns is one of the best natural wonders in St. Louis. Not only do these caverns show the perfect natural patterns, but they are also quite deep, so you can spend a lot of time exploring them. In addition, route 66 in these caverns has some historical claims to fame that you must check. However, do not wander alone and always stick with the guide, or you might get lost in these caves. It will take around 80-90 minutes to reach these caves from St. Louis.
Hermann
Hermann was established by Germans in 1837, and it is a heaven for those who like wine. This is the best place if you want to have a small picnic with your family and grab a bottle of quality wine. In addition, you can visit the wineries and enjoy the greenery and beautiful aroma, and win a free wine bottle of your choice. Hermann is 67 miles away from St. Louis, and it might take you almost an hour to get there.
The Katy Trail
The Katy Trail is the ideal location if you want to go biking or strolling with your family because it offers not only a lengthy, tranquil path but also gorgeous scenery and beautiful trees. In the beginning, you can leave your car parked, rent some bicycles, and begin your tour. The trail is straight, so you don't need a guide. When you get tired, rest under a tree, have some food, and then head back. You can travel there in about 30 minutes as it is only 20 miles from the city center.
Johnson's Shut-Ins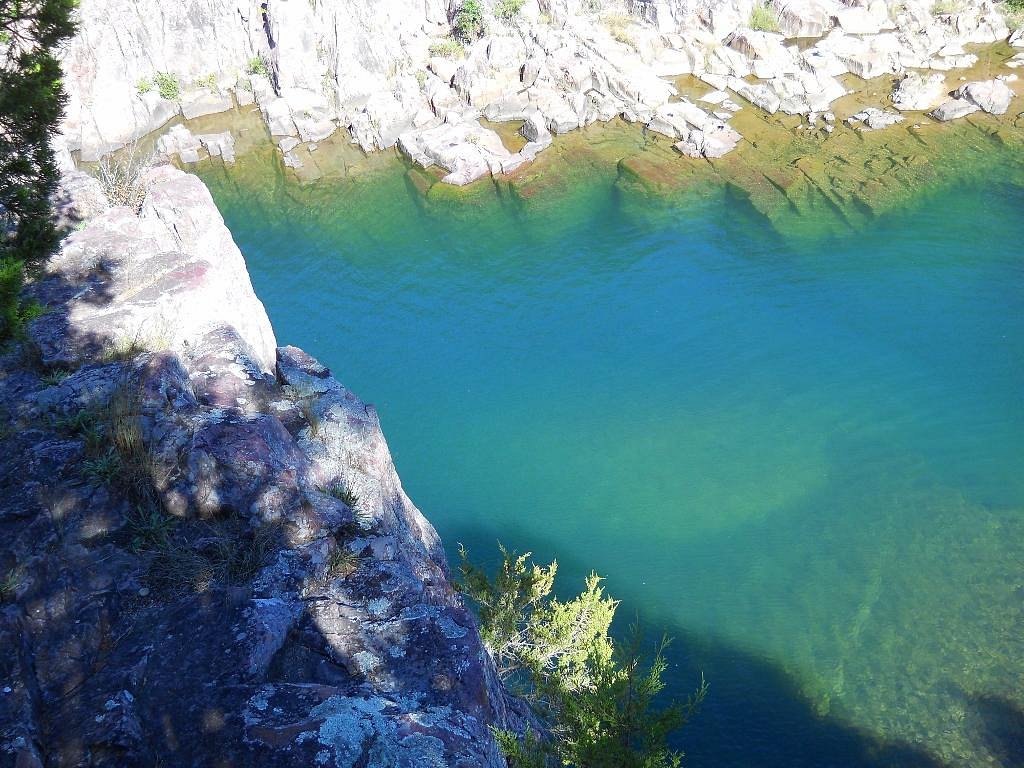 The fun thing about this place is that a volcano created it, and the river flow has created waterfalls and pools. This is the best place for a one-day trip from St. Louis if you are there in summer and want to dip your feet in the water and have something to drink. If you can, grab some mangoes and enjoy them at the riverside. The distance from St. Louis is only 84 miles, but you'll take around two hours to get there.
How to Get Around St. Louis During Your Vacation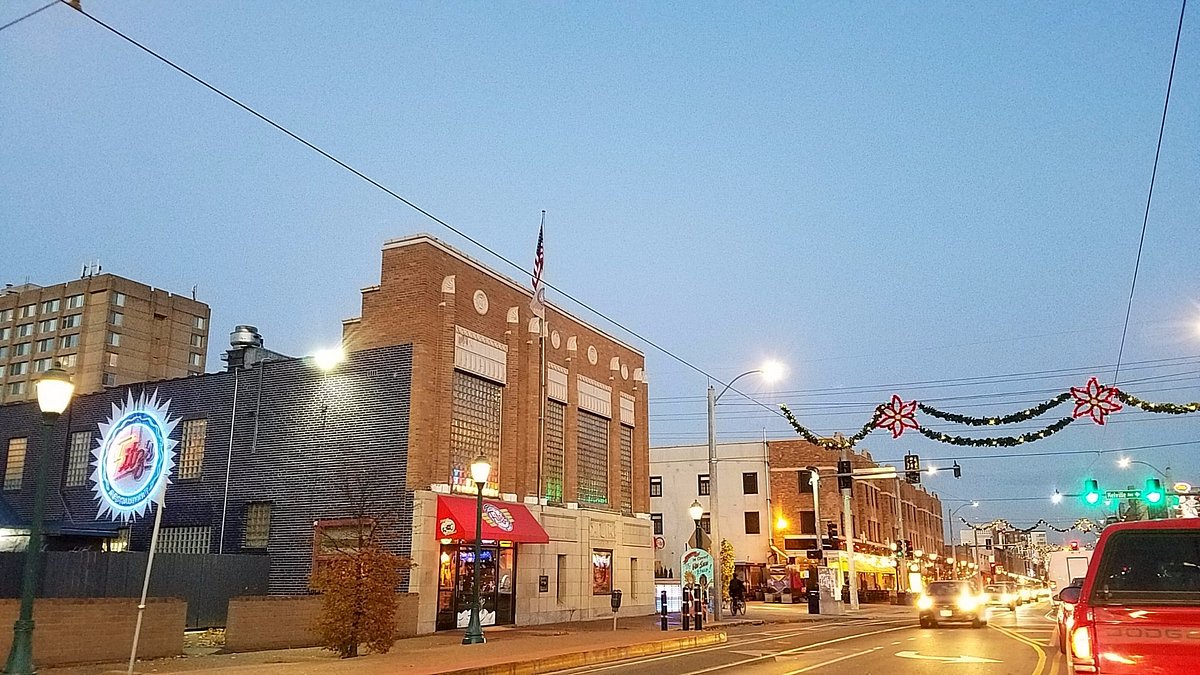 You can explore St. Louis with private cabs, metro rail service, and buses, rent a car, or use an uber.
Private Car
Once again, your personal car is here to the rescue, making the entire trip easy and convenient. The biggest perk of having your own car is the freedom to stop anywhere to eat food or buy something. However, remember to park the car right in front of your view. That way, you can keep an eye on it. In addition, you can save a lot of money and not wait for the cab to arrive, making it a safer option. The only problem with using a car in St. Louis is the traffic; sometimes, it gets challenging to find a parking spot nearby.
Light Rail
If you don't have a car, the next best option is to travel in St. Louis is the Metro's light rail system. These lines are connected to Saint Louis Science Center and Gateway Arch National Park. You don't have to search for these locations and many others, like the City Museum and Missouri Botanical Garden. This is one of the cheapest methods to travel in this city, but you'll be limited to visiting places where the metro stops. So, this might not be a suitable option if you want to enjoy multiple stops.
Bus
Metro is not accessible in every region of St. Louis, so the next best option is to use a bus. Since there are more than 70 bus routes, you can reach anywhere in St. Louis at much cheaper rates. This is a preferred method to travel in St. Louis with kids as you can drop by anywhere, like the Louis children's museum, Saint Louis art museum, the national park, and the gateway arch. However, keep an eye on your belongings, as some people might not be there for traveling only.
Bicycle
The best choice is to use a bicycle if you want to escape traffic and get some exercise. If you wish to travel more quickly, an electric bike is an option; nonetheless, a pedal bike is preferable for short distances. Although they are more expensive than a bus or subway, they give you complete control and no fuel costs. Additionally, parking is not a concern because you can leave it on the sidewalk or use a public bike rack. Renting a bike costs $1 for 30 minutes. Therefore, even if you use it for six hours, each individual will be charged $12.
Taxi
Taxis are widely available in St. Louis and are an ideal way to travel in this city. The taxi fare is also low, so you can travel without spending a lot of money. In addition, you don't have to worry about not getting one, because they'll be everywhere. However, do not share your exact destination with the taxi driver for security purposes. On the other hand, always keep the maps on for the location and do not let any driver take a different turn.
The Best Ways to Get to St. Louis for Your Vacation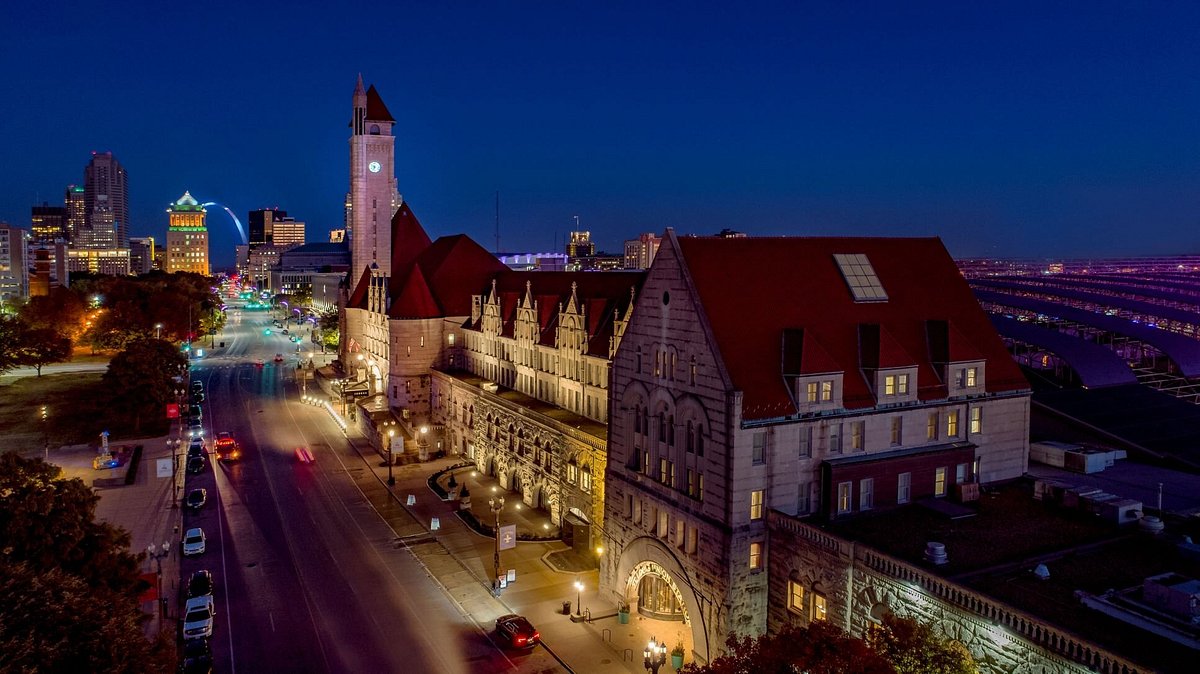 Due to its location in the middle of the nation, St. Louis is essentially easily accessible from every city. Depending on where you're coming from and how quickly you want to get there, you can use any mode of transportation.
By Air
The fastest way to reach St. Louis, if you are coming from far away, is via airplane. Flights to this city are cheap because it is not popular among tourists, and even most locals prefer exploring other areas. However, make sure to book an Uber or Lyft to reach your hotel. The airport is almost 30 minutes away from the city, so be ready for an additional drive of 40-45 minutes before you reach your destination. The best part is that the city is small, so you'll see most of it before you get to the hotel. This gives you an idea of the places you can visit for food and entertainment.
Buses to St. Louis
Six bus lines go to St. Louis from 73 different routes with four stops in between. This city is hours away from many major cities, making it an accessible place. Bus tickets are much cheaper compared to planes, and the services are comfortable. However, we won't recommend sleeping during the journey. On average, it can take up to 33 hours to reach St. Louis from a bus if you are coming from a faraway state. So, only opt for bus services if St. Louis is only a couple of hours away from your home.
Train Services
If you want a unique experience, something that your family, especially kids, have never tried before, take a train to St. Louis. You'll reach there within 12-16 hours at max, with the option to sleep comfortably during the ride. The train tickets might be more expensive than buses, but you'll get food and have comfortable seats. Don't worry; more than 305 train routes reach St. Louis, so you can always find the tickets without waiting. The train station is almost 50 minutes from the main city, and you have to be extra careful after leaving the train as many pickpockets will be there. They'll drop you at the St. Louis Union Station, and from there, you can take a cab to reach your hotel.
Take Your Car
While many might recommend renting a car to visit St. Louis, we won't, because of the security issues there. You can add extra security measures to your vehicle and visit St. Louis, and you will feel much more comfortable because of less burden. Even if something were to happen, you can quickly call the authorities and show proof of ownership. In comparison, you'll need to contact the company from where you rented the car first before letting anyone else know about the problems. On the other hand, you know the issues with your car and will be prepared for them. Who knows what problems you'll face with the rented car, which is not great, especially when you are in the center of St. Louis.
6 Top Tips for Staying Safe in St. Louis When Visiting with Kids
Remember, St. Louis is extremely dangerous for tourists; you have to keep a strict eye on your surroundings to stay safe. Since you cannot carry a gun without a license, opting for other defensive mechanisms is better.
Use Common Sense
Most people get robbed in St. Louis because they start listening to every local on the street. As a tourist, you'll be in the eyes of many snatchers, and they'll try to act sweet and be your guide before doing their nasty work. Since you already know that St. Louis is not safe for tourists, it is better to avoid any locals trying to pay more attention to you. Also, check which places are not safe to visit and don't go there. You can visit many places for entertainment, so leaving a couple of them won't hurt anyone.
Be Cautious While Visiting the North Side
North St. Louis is filled with many jobless people. This city faced a huge drop in jobs making many people jobless during the last couple of years, and the northern side was affected the most. This means you'll find people with no money, drug addicts, and many waiting to grab something from you. You might be tempted to visit this area because of its nice restaurants and places, but be cautious and securely park your car near the restaurant and avoid walking in the streets. You'll be alright, as long as you don't spend a lot of time strolling around to catch some attention.
Don't Visit East St. Louis
Many might confuse East St. Louis with the main city, but it is a separate town with the highest crime rate in the USA. Avoid this area as much as possible, and don't visit it unless you have something important or you know someone there. Even hanging with a group might not be helpful. If you ever want to visit it, keep a sharp eye and something sharp in your pocket, and don't hesitate to use it for self-defense. In addition, since you'll be having kids on the trip, make sure not to take them if you plan to visit this area.
Get Back to the Hotel Before Dark
Most of the crime in St. Louis happens in the dark, so it is wise to return to the hotel before the streetlights start turning on. If, for some reason, you want to stay out, make sure to park near the place. Finish the job, get in the car, and drive without listening to anyone. Also, keep an eye out while in the building and check if no one is messing with your car. Don't hesitate to take action if you see someone near your car for a long time. While it is better to park it at a secure place, keeping your transport close to your eyes is recommended.
Do Not Accept Rides From Strangers
If you decide to take a short walk on St. Louis streets, many people will offer you a ride. Even if you are walking with the family, which we don't recommend, you'll see people being friendly and offering you a ride. The US authorities made it clear that no person should accept rides from people they don't know in St. Louis. Even if that person approaches you with a taxi or a private ride, for safety purposes, don't take it.
Lock Everything Properly at the Hotel
Unless you are booking the safest hotel, like Princeton Heights, it is better to double-check the locks before leaving. All hotels have security cameras to help catch burglars, but they won't cover the cost of your loss. If you lock everything properly, the only option would be to use the duplicate key to open the door. If that happens, you'll have all the rights to involve the police, and the hotel will pay you the loss.
Conclusion
For the best weather and scenery, go to Saint Louis in September, October, April, or May. This St. Louis family travel guide can assist you in learning which locations are best to visit with children, which to avoid, and how to keep safe while traveling.
More about our TFVG Author