St. Louis, the second-largest city in Missouri, is on the western banks of the Mississippi River. The Gateway Arch is perhaps the most known landmark frequently visited by tourists, and it stands at a magnificent 630-feet or 192 meters. 
Furthermore, the Gateway to West St. Louis has a wide range of activities, events, and spectacular sights to behold. There are plenty of restaurants, live music, and even theaters.
Although the adults are fully covered in the entertainment department, that doesn't mean that there aren't loads of things for children to get into on your stay at St. Louis. There are attractions such as the Botanical Gardens or the Interactive Children's Museum.
Whether you're in search of a hotel with exciting activities for children or you need a hotel that's infant-friendly, you'll have many options at your disposal. Whatever you need in St. Louis is available, from budget hotels to luxurious resorts.
Before planning on your family trip, check out this list of the best St. Louis family hotels!
St. Louis Family Hotels
St. Louis is equipped with everything to accommodate a vacationing family. Whether you have many little ones in tow or you're just looking for a family hotel, you can find the hotel you need right in the heart of St. Louis.
The prestigious Hampton happens to have a fantastic location in St. Louis. This particular Hampton is located at the Arch, which has a stunning view of the Gateway Arch in downtown St. Louis. This hotel is conveniently located near all of the action. Not only that, but it also features a pool that allows children of all ages to join in the fun.
The family rooms in the hotel are fully furnished and have a flat-screen TV and high-speed wireless internet. What's more, there's also an indoor pool that's open all year long so that vacationing families can enjoy a nice swim. Moreover, the hotel has a play area with puzzles and board games age-appropriate for all children. Additionally, these a 24-hour fitness center, and the hotel serves up complimentary hot breakfast to boot
The Embassy Suites is located smack dab in the center of downtown St. Louis, right across from The Dome at America's Center. The Embassy offers large enough rooms to accommodate up to six individuals easily. The hotel serves complimentary breakfast to order daily.
Let your hair down and relax as you enjoy the free beverages when visiting the evening reception. Moreover, take some time out of your day to dine at The Atrium with your family, where lunch and dinner are served. You can enjoy food items such as salads, snacks, sandwiches, and wraps.
Allow your kids to splash around the indoor pool until they exhaust themselves before turning in to enjoy your comfortable suite.
Large families will enjoy all of the space that the living area provides.
Moreover, the rooms feature a 42-inch LCD TV, a safe, a queen-sized sofa, microwave, refrigerator, dining table, and a wet bar. There's even a private bedroom with a 37-inch LCD TV, two queen-sized beds, and wireless internet that you can access for a fee.
The exquisite Four Seasons in St. Louis is a beautifully constructed property with modern decor. This hotel, in particular, features a spa with a full menu of services, including detoxifying facials and relaxing hot stone massages.
Inside the hotel is the chic Cinder House restaurant, which has a stunning view of the Gateway Arch. You'll be happy to know that guest rooms and suites come furnished with flat-screen TVs, soaking tubs, and iPod docking stations.
Perhaps, most importantly, this hotel has useful amenities for younger guests. These include a children's movie library, a pool, and even teen spa treatments. The property is conveniently located within walking distance of some of the best kid-friendly attractions and restaurants with kid's menus.
The Hilton boasts a centralized location which makes it ideal for families because it's within walking distance of kid-friendly attractions, such as a movie theater, the Magic House, an interactive children's museum, and the Missouri Botanical Gardens.
The hotel has kid-friendly activities to keep the children engaged, such as a youth attraction visitor guide, coloring books upon checking in, and seasonal activities for the children to participate with the chef, such as decorating sugar cookies.
The hotel has an excellent on-site restaurant called the 400 Olive. This restaurant is open from breakfast, lunch, and dinner except for the weekends. The menu has traditional American cuisine with a twist. At the Hilton, you can expect comfortable bedding, a mini-fridge, spacious rooms to accommodate your family, and high-speed internet.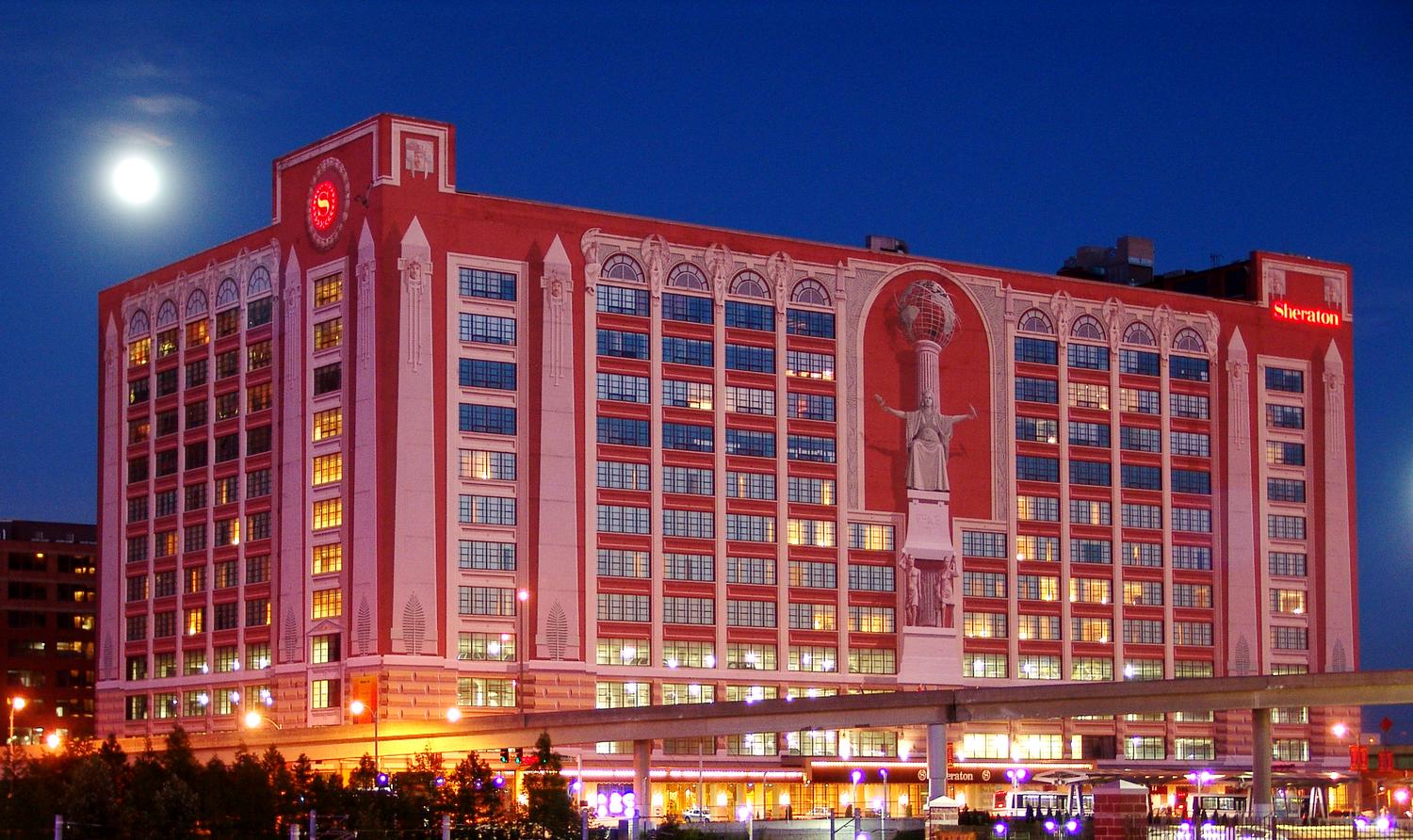 The Red Lion is located right in the heart of the city center of St. Louis. You can find it right across from the Scottrade Center Sports Arena. This is the perfect place to pitch your tent if you're a sports enthusiast. The City Museum is also just a couple of miles away from the hotel.
The Red Lion offers a kid-friendly buffet at two on-site restaurants, and both also serve kid's meals. A heated swimming pool is featured on the property. There are even kid's channels in the large family rooms, and free wireless internet is included.
Even the family pet is welcomed at the Red Lion and can be accommodated. Lastly, there are daily housekeeping services and vending machines for those times when you're craving a midnight snack.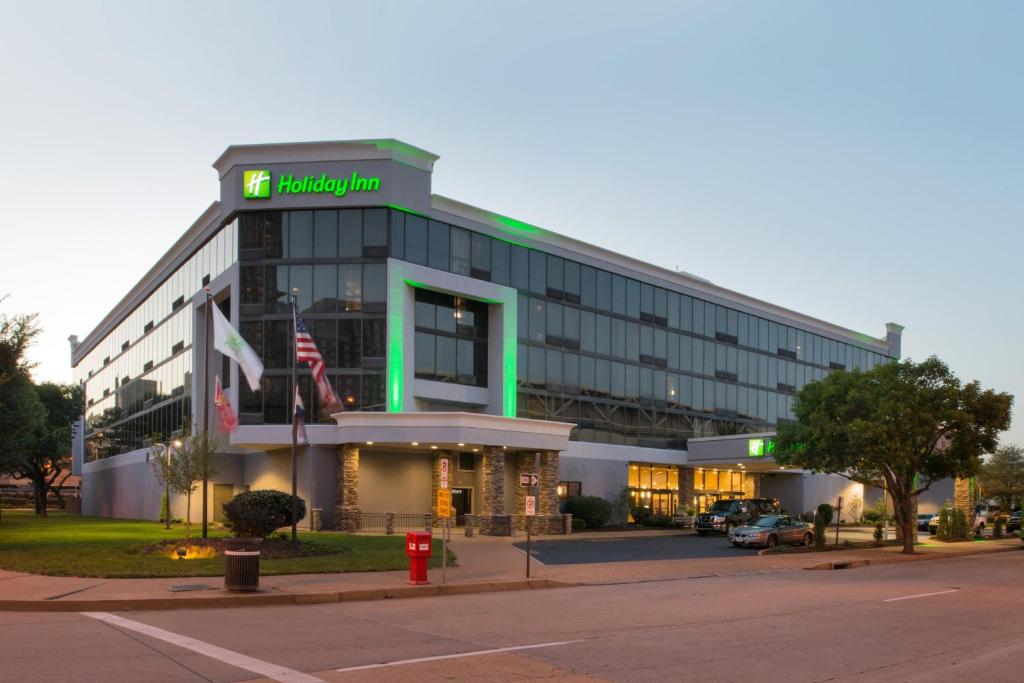 With spacious rooms at a smoke-free facility, the Holiday Inn in downtown St. Louis is an ideal location for families. All of the rooms have cable television with plenty of channels for kids, and there's also free wireless internet. If the children want to get out and burn a little energy, parents can rent bikes for the family to go out and tour the city or lounge around the indoor pool.
When everyone gets hungry, head to the restaurant on the premises, which has a buffet that's perfect for children and a kid's menu as well. If you're looking for educational opportunities, hop in the car and take a short trip to the St. Louis Science Center or the St. Louis Zoo.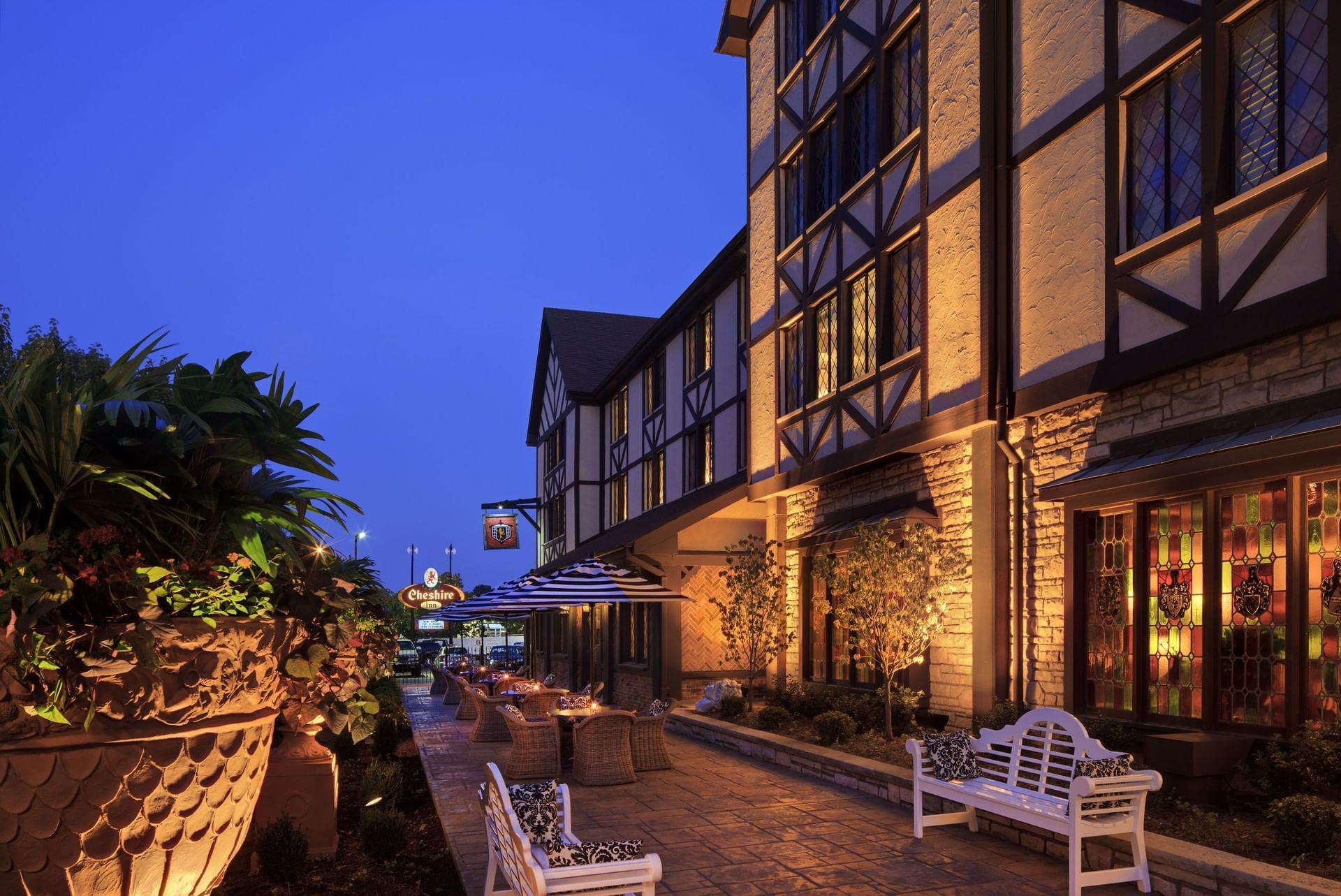 The Cheshire hotel is around eight miles to the west of the Gateway Arch and close enough to Forest Park that you can walk. There, you'll find ice skating, natural conservatories, museums, landmarks, and more.
The Cheshire attracts many guests with British charm, Midwestern flair, a warm environment, and comfortable accommodations. The standard rooms feature Keurig coffee makers, 37-inch flat-screen televisions, soft bedding, and free wireless internet.
Family-friendly amenities include a complimentary breakfast each day, a seasonal outdoor pool, backpacks full of kids' activities, a scavenger hunt hosted by the hotel, and more. Families can also request suggestions for family attractions nearby the hotel and kites that the front desk lends to children who want to go out to the park and have a good time.
The Hyatt Regency hotel chain is known for excellence and is one of the best St. Louis Family Hotels. They cater to families with specific family rooms that are roomy and allow everyone to move about freely while also remaining together.
There's a 24-hour fitness center on-site and a restaurant serving up delicious meals for all ages. They also have a kid's menu, and high chairs are available.
Movies are available upon request at the front desk. The facility does not allow smoking, and they also have vending machines whenever someone wants to grab a snack.
Within one mile, you can reach Citygarden–a sculpture park in downtown St. Louis–which showcases interactive art gardens, and fountains for two blocks.
There's also a pool that's 180 feet long, a children's spray area, and a gorgeous waterfall that's six feet. The Missouri Botanical Garden is also a fun family trip waiting to happen.
Just a few miles from the famous Arch, Angad Art's Hotel offers private parking, a restaurant, a bar with a terrace, an ATM, free wireless internet, and a concierge service. There are frequently live entertainment shows hosted at night for everyone's enjoyment.
Select rooms at the hotel include a kitchenette with a refrigerator and microwave. Guests also receive a complimentary American breakfast every morning. There's plenty of space in the rooms for large families, a television packed with kid-friendly channels, puzzles, board games, and more to make your stay comfortable. For parents, there's a coffee maker in each room to get you going each morning.
When you think of the Marriott, you know you're getting a luxurious hotel with convenient amenities for families. The family rooms have everything you need from a kitchenette to plush bedding, smart televisions with free shows and movie streaming, wireless internet, cribs upon request, and more. In case you forgot anything at home, there's a mini-market at the hotel, along with a kid-friendly restaurant.
They also provide room service for days when it's challenging to get out of the room due to fatigue or when you and your family just want to lounge around the room together and hang out. This branch is in downtown St. Louis, a short drive from the Gateway Arch, and countless family outings like First Park, the Botanical Gardens, ice skating, and more.
The Magnolia Hotel is an intimate hotel that prides itself on being family-friendly and providing the best services possible. This hotel is also located in downtown St. Louis, so you have immediate access to many of the same attractions listed, like the sculpture gardens, museums, boating, ice skating, and other fun activities to do as a family.
The facility does not permit smoking, and they also have family rooms if you're coming with over five people in your family. The standard amenities such as wireless internet, soft linens, a coffee maker, and more are at your disposal.
This hotel is unique out of all of the St. Louis family hotels because they have a spa and fitness center available to adults and a water park for the kids. When everyone wants to venture out, some hiking trails are open, and the City Museum is a fantastic place to check out for an educational experience.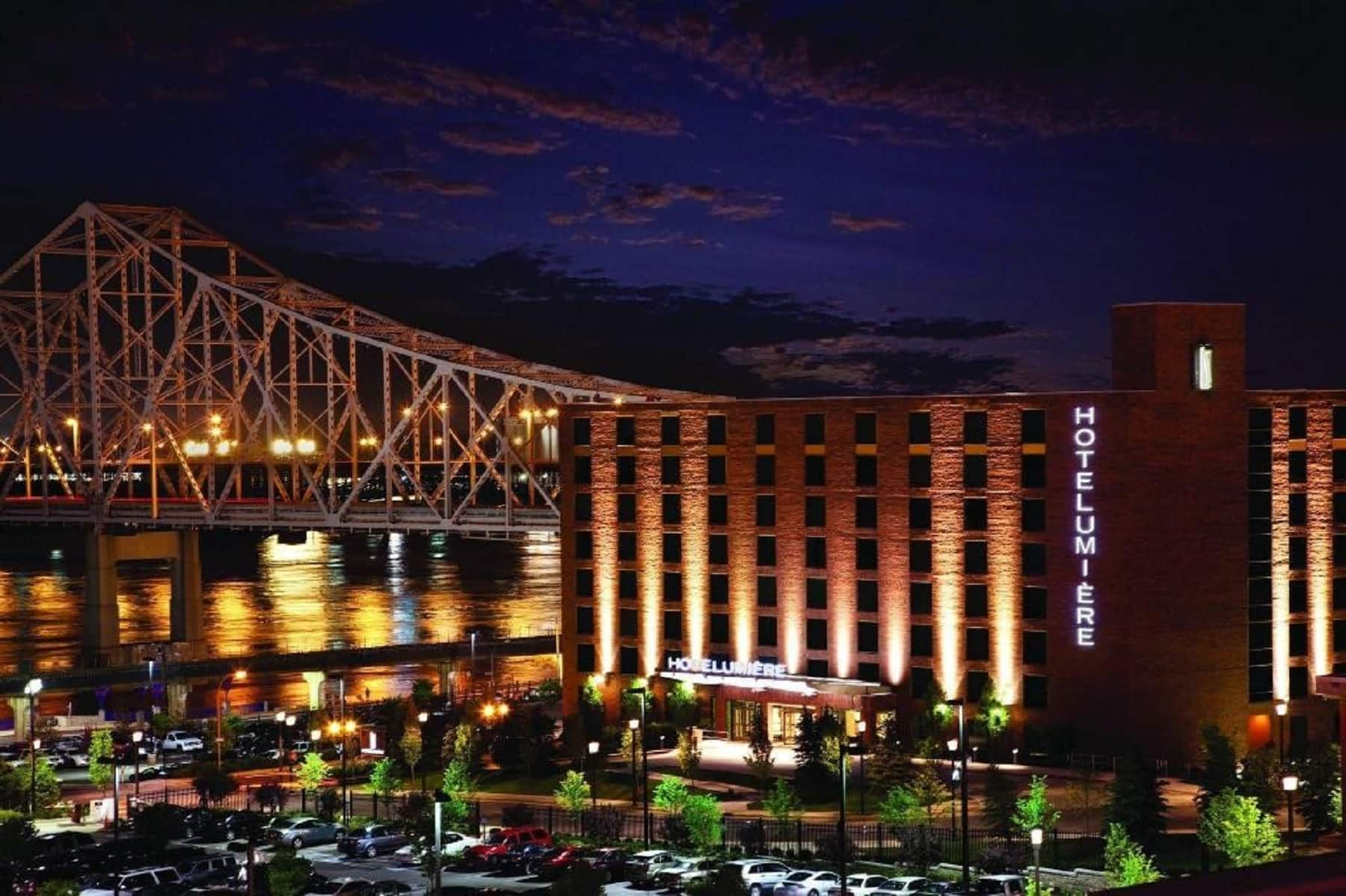 Located on the Mississippi River, HoteLumiere is the perfect destination for families on a budget and looking for a simple yet comfortable stay while visiting St. Louis. They welcome pets. And they have family rooms for larger families coming into town, with each room well-equipped.
You get two flat-screen televisions with cable channels to keep the kids entertained during downtimes, and when mom and dad need to sneak away for a break, babysitting services are also available upon request. There's a casino at the hotel, plenty of bars and restaurants in the area, a fitness center, a spa, and an indoor pool where everyone can relax together.
The staff is helpful with pointing out activities for kids and the family together, and housekeeping services help keep things tidy so you can enjoy your vacation.
Wrap-Up
St. Louis, Missouri, is a fun city with numerous activities and attractions for the whole family. Whether you have younger children or teenagers, there's something to keep everyone entertained.
The best St. Louis family hotels have all the amenities you need to make for a convenient and smooth family getaway. At some places, children under 18 get to stay for free, and others have specific events for kids.
There are various options to choose from for all budgets, as well as interactive and educational places to visit nearby the hotels. Be sure to check out any of the accommodations on our list during your next family vacation to St. Louis.
More about our TFVG Author
A seasoned traveller, Dad, and avid sports tourist, James foundered The Family Vacation Guide to share his expert vacation experiences- especially when it comes to being a travelling family man.
Featured in Travel articles such as Travel + Leisure, TripSavvy and SFGate, you know you're reading some of the best vacation tips online.