Welcome to our Nebraska travel guide! Whether you're planning a family vacation or a weekend getaway, Nebraska is definitely a place to be. Known for its picturesque prairies, charming small towns, and rich history, this Midwestern state offers a wide range of activities and attractions for visitors of all ages.
While traveling with your family can be quite fun, planning carefully, especially when kids are involved, is important. You need to draft a budget for worst-case scenarios, determine the trip duration, and choose places you want to go while considering what your kids will love.
While we hold that thought, Nebraska is home to several parks, science centers, children's museums, and kid-friendly restaurants. You literally will be spoiled for options. In this guide, however, we have compiled some of the most fun places in Nebraska and tips to make your vacation a memorable one. So gather your belongings and prepare for an exciting journey to Nebraska with your children. With so much to see and do, we have no doubt you will want to come back again and again.
Top 5 Reasons Why Nebraska is the Perfect Family Vacation Destination
Are you looking for a family vacation destination that offers a little something for everyone? Look no further than Nebraska! This Midwestern state is often overlooked as a tourist destination, but it has so much to offer families looking for a fun and educational vacation. Listed here are the top five attractions that make Nebraska an ideal vacation spot for families.
Historical Parks, Museums, and Agricultural Attractions
Nebraska is home to a variety of museums and science centers that are both educational and entertaining. The Durham Museum in Omaha, for example, offers hands-on exhibits and interactive activities that teach visitors about Nebraska's history and culture. The Strategic Air and Space Museum in Ashland is perfect for families with older children, offering a fascinating look at military aviation and space exploration history.
Some interesting places to visit with kids include the Bowring Ranch State Historical Park, Island Oasis Water Park, Platte County Museum, and York Area Children's Museum. Additionally, Nebraska boasts many attractions focused on agriculture and animals, including Omaha's Henry Doorly Zoo and Aquarium and Lincoln Children's Zoo.
Outdoor Adventures
Nebraska is home to a variety of state parks that offer hiking, biking, and fishing opportunities for families. The South and North Platte River valley are also popular spots where people raft and kayak. The Sandhills region, located in the north-central part of the state, is a must-see destination for nature lovers, as it's home to rolling hills and unique grasslands.
If you'd rather take a car trip, Nebraska has excellent highways that are simple to navigate and suitable for a family vacation. The state is home to several scenic byways, including the Sandhills Journey Scenic Byway and the Pioneer Trails Scenic Byway, that offer breathtaking views of the state's prairies and historic sites.
Affordable Accommodations and Delicacies
Nebraska offers a variety of accommodations for families, from cozy bed-and-breakfasts to family-friendly hotels and resorts. The state is not a popular tourist destination, so the prices are often lower than other popular vacation spots.
On the other hand, Nebraska is known for its classic Midwestern comfort food, but visitors will also find a wide variety of international cuisine throughout the state. From classic steakhouses to delicious ethnic foods, Nebraska has something for everyone.
Great for Sports Enthusiasts and Kid-friendly Activities
Nebraska is home to several professional and college sports teams, including the University of Nebraska's football team, one of the most successful teams in the country. You will also find lots of professional sports arenas, including the 86,000-capacity Memorial Stadium. Families can also enjoy a variety of outdoor recreational activities, such as golfing, fishing, and hunting.
Nebraska also offers a variety of kid-friendly activities, such as mini-golf, go-karting, etc. The FunPlex amusement park in Omaha is a great option for families with young children, featuring various games, and attractions.
Friendly and Welcoming to Vacationers
Nebraska is known for its friendly and welcoming people, and visitors will feel right at home. The state's small towns offer a sense of community and hospitality that is hard to find in other places. As a result, visitors will have the opportunity to meet local people and learn about their customs and traditions.
When's the Best Time to Visit Nebraska with Kids?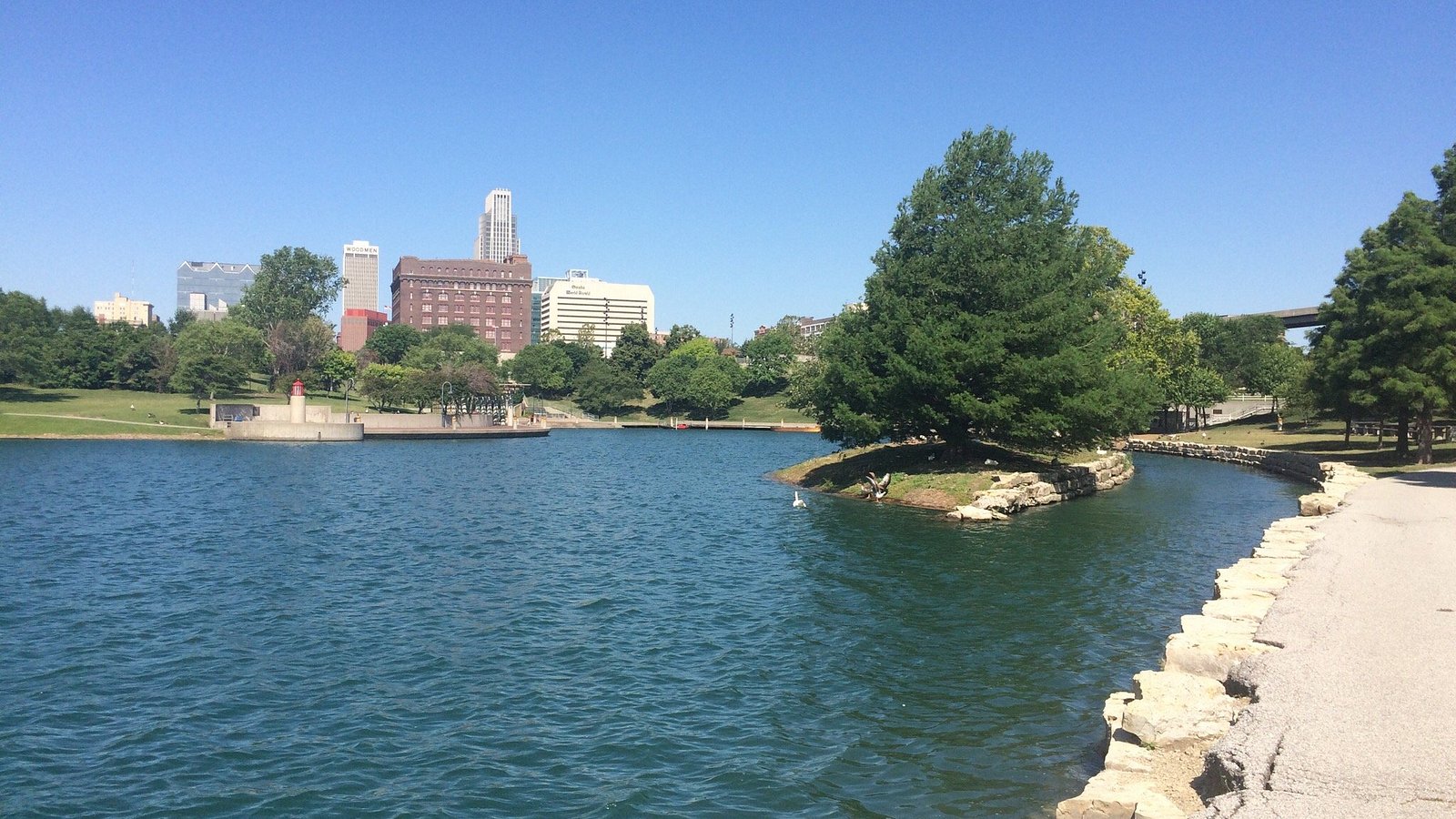 As mentioned earlier, you should never rush when planning a family vacation involving kids. One of the crucial factors to consider is the weather condition to know the best time of year to visit. Nebraska weather varies greatly throughout the year and, honestly, no time of the year is a bad time. All that matters is knowing beforehand and planning according to your family's needs and preferences.
The weather in Nebraska is mild in the spring, which is great for children, as the state's fields and prairies are in full bloom. The state fair in Grand Island is also held in the late summer and showcases the state's agricultural heritage, food, traditional music, and crafts.
Summer is also a popular time to visit Nebraska because the weather is warm and sunny, making it the perfect time for outdoor activities such as biking, hiking, swimming, and even annual cultural festivities.
Like summer, fall is usually packed with festivities and other events, including the Applejack Festival, Farmers' Markets, Husker Football Games, Monument Marathon, etc. This is also a great time to visit the state's many museums, historical centers, and amusement parks.
Winter is not the most popular time to visit Nebraska with kids, but it can be a unique experience. If you are willing to explore the state's many indoor attractions, you and your kids are in for a swell time.
What's the Weather in Nebraska Across the Year?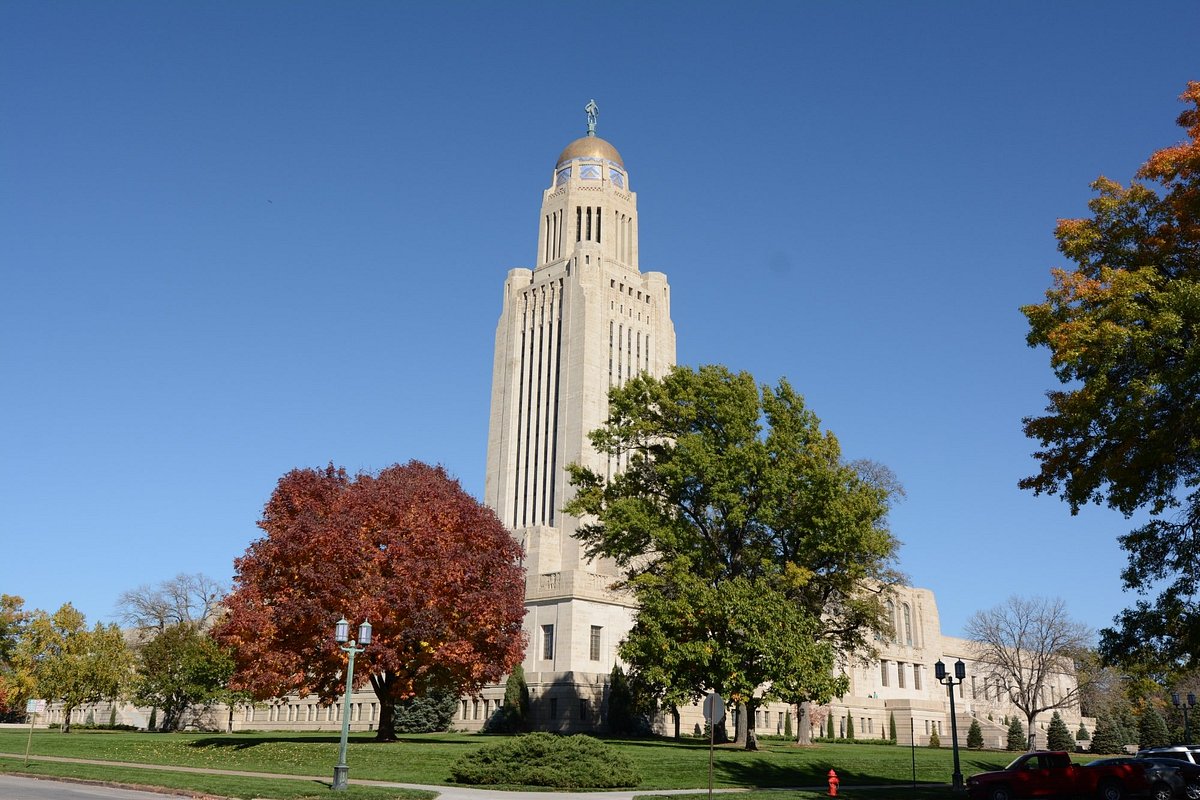 Here's a more detailed look at what you can expect in terms of weather across the year.
In the spring, temperatures range from a minimum average of 39°F and a 73°F maximum. During this period, you should expect six to nine days of rain each in March, April, and May.
During the summer, temperatures can reach up to 85°F, and the state experiences high humidity. This is the perfect time to pack sunscreen, sunglasses, and light clothing. Also, be prepared for rain and thunderstorms, as they are common during this season.
In the fall, the temperature may fall to as low as 30°F and up to 74°F during the early days of September. The weather is usually clear, sunny, and cool.
During winter, temperatures sometimes drop far below 0 degrees (17°F- 21°F), and the state experiences snowfall and ice storms. This is the time to pack warm clothing, snow boots, mufflers, head warmer, gloves, etc.
What's the Perfect Length of Time to Spend in Nebraska?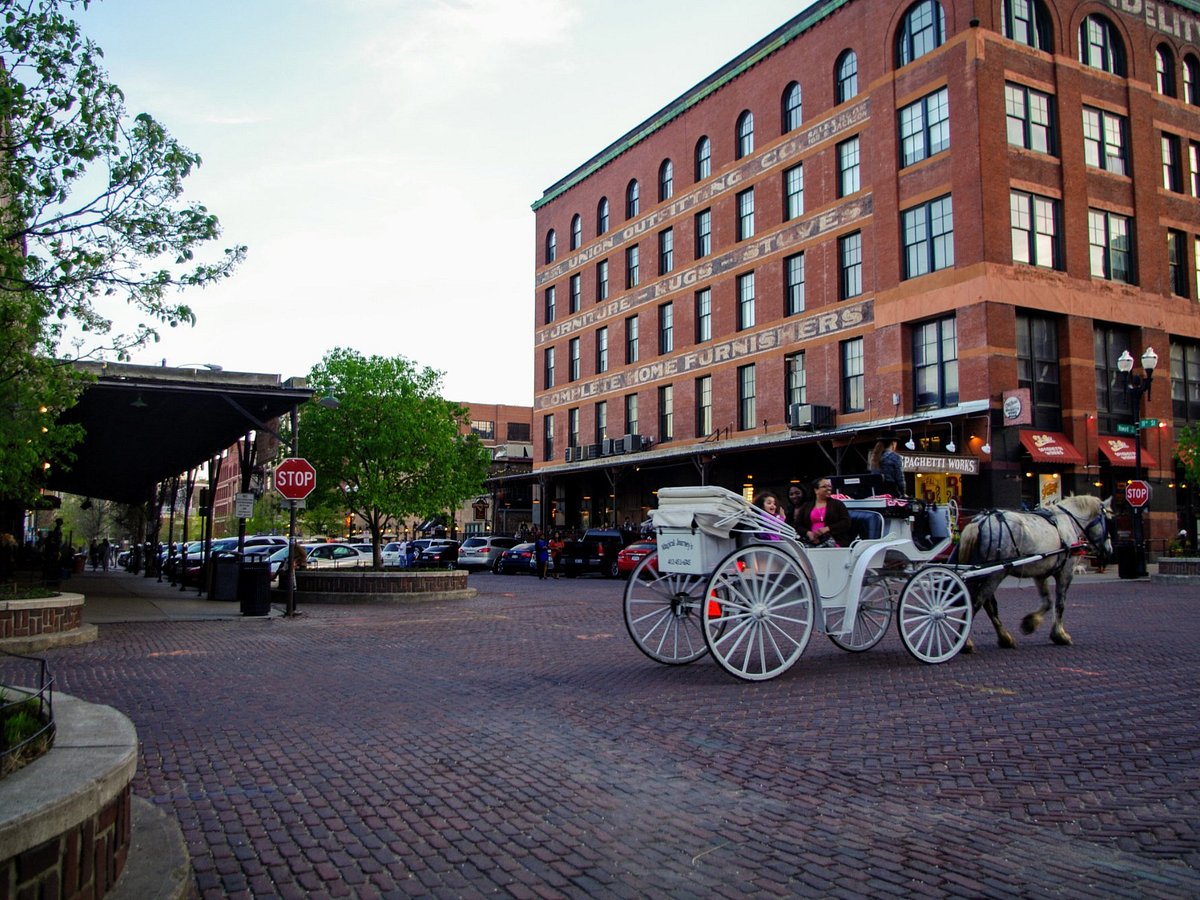 There is no one-size-fits-all answer to this question, as the perfect length of time to spend in Nebraska will vary depending on your family's interests and the activities you want to do. The state has a lot to offer, and it's easy to fill a week or more with fun and exciting activities.
A weekend is a good way to see the state's attractions in a short amount of time, while a week or more is ideal if you want to explore extensively or simply spend more time.
You can visit the Scott Bluff National Monument in western Nebraska, the Pioneer Village in Minden, and the Chimney Rock National Historic Site over the course of a long weekend. You can also enjoy some of the state's natural beauty by visiting one of its many state parks or scenic byways. However, if you're planning to explore a mix of educational, entertaining, and outdoor activities, a week or more would be perfect. Seven to ten days is enough time to visit the state's many museums, science centers, and historic sites, as well as enjoy outdoor activities.
6 Best Things to Do in Nebraska with Kids
Nebraska has a wide variety of activities for families to enjoy, from visiting world-renowned zoos and museums to exploring the state's natural beauty. There's something for everyone to do in Nebraska, so you will almost never run out of ideas. Below are six of the many things that families can do in Nebraska;
Visit a Zoo
The zoo is great for family fun, with animals from all over the world. Nebraska has some of the best zoos in America, each with unique features that make it a great place to visit.
Omaha's Henry Doorly Zoo is a popular tourist destination. It has a large land area and comfortably houses over 17,000 animals. It features a variety of attractions, including an IMAX theater, a train ride, and a playground.
Another zoo you may want to visit is the Lincoln Children's Zoo. It sits on a 10-acre space and features over 400 animals, including endangered species like the Sumatran tiger.
The Lee G. Simmons Conservation Park and Wildlife Safari in Ashland offers an exciting safari-like experience. You will see animals like wolves, white-tailed deer, pronghorn antelopes, bison, etc. Also, the management sometimes organizes photography workshops on weekends to help you capture your time with the animals.
Visit a Children's Museum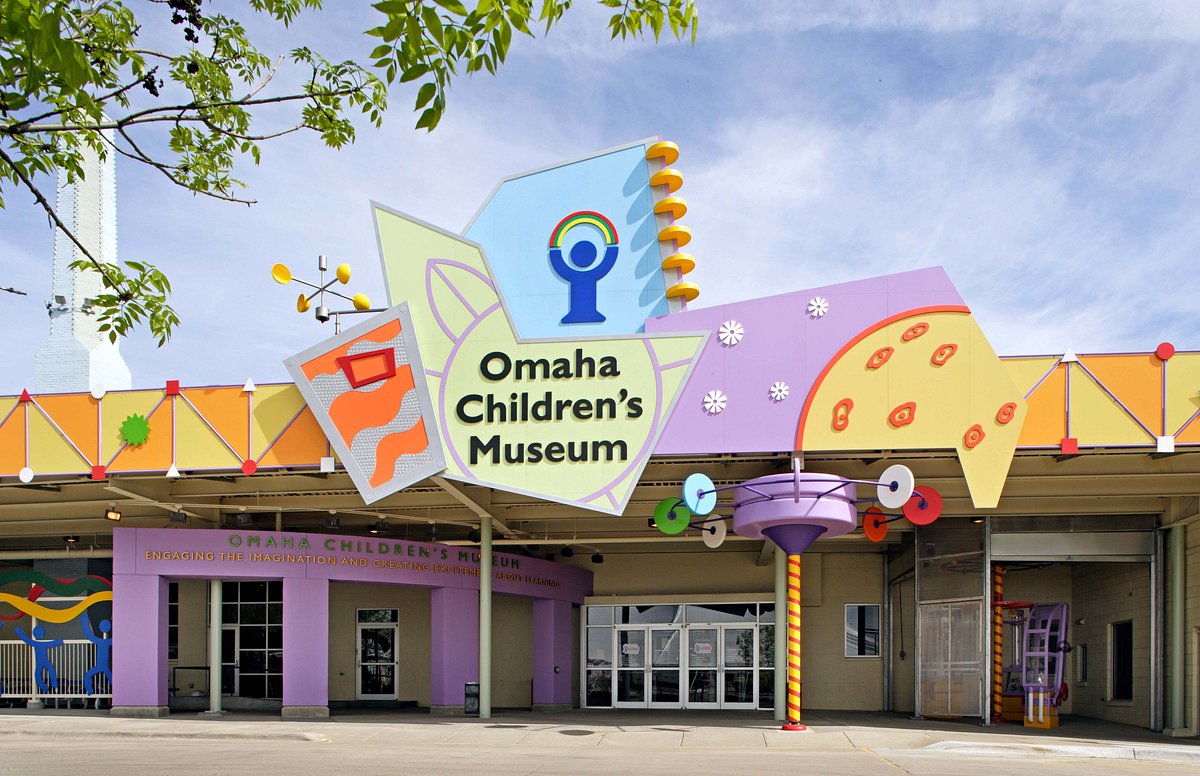 For art lovers, the Omaha Children's Museum is one place to take your kids. The museum has a Creative Arts Center where children can create their own art projects. There's also an Imagination Playground among other interactive exhibits like the Enchanted Kingdom and the Science and Technology Center. Admission to the Omaha Children's Museum is less than $15 per person per day. The museum is open year-round, Tuesday through Friday from 10 am. to 4 pm., and on Saturday and Sunday from 9 am to 5 pm.
The Lincoln Children's Museum is another great place to visit with kids. There are lots of interesting exhibits, like the Grow Zone and Cuckoo Construction, where kids can have lots of fun. The Grow Zone is especially fun for toddlers, as they have access to plenty of toys and lots of space to play. In the same vein, older kids get to explore virtual space, prairie dog tunnels, and many more in other areas. The museum's regular open hours are Wednesday to Saturday from 9 am to 5 pm and 11 am to 5 pm on Sundays.
Other interesting and well-managed children's museums you may want to check out include the York Area Children's Museum and the Kearney Area Children's Museum.
Learn History
Nebraska has a lot more to offer than just vast acres of farmland. The state's rich history is well-preserved across many historical sites and museums.
The Clayton Museum of Ancient History, for one, is home to a vast collection of artifacts. The museum's collection includes Roman military tools dating back to about 750 BC. Besides military expeditions over the years, other collections to explore are religious artifacts. History buffs will find this especially interesting.
Similarly, the Pioneer Village allows visitors to experience a glimpse of life on the prairie in the late 1800s. The museum spans a 20-acre land area with 28 buildings stockpiled with hundreds of exhibits. There is an outstanding collection of household appliances, vehicles, airplanes, motorcycles, musical instruments, tractors, trains, etc., from the 1800s and 1900s. Speaking of life in the 1800s, the museum features a blacksmith shop, a military fort, and demonstrations of traditional spinning and quilting methods.
You may also visit one of Lincoln's tallest buildings – the Nebraska Capitol building, which was built in the 1920s and 30s. The building houses the offices of top government officials and the Nebraska Supreme Court. Simply book a tour online.
Take a Hike in One of Nebraska's State Parks
Besides historical and agricultural attractions, Nebraska also features many recreational areas to bike, hike, and swim. Some popular destinations include Bowring Ranch State Historical Park, Fort Robinson State Park, Platte River State Park, and Indian Cave State Park. There is absolutely no shortage of options.
The Indian Cave State Park offers quite an experience for the adventurous. With over 3,400 acres of space and over 22 miles of hiking trails along the Missouri River, you are indeed in for a long ride. This park is most popular for its hills and hardwood forest. Some hikers also report seeing woodchucks, white-tailed deer, mountain lions, and beavers. From reports so far, however, you'll need a great deal of luck to encounter these creatures. Besides hiking, you also get to feel the thrill of tent and RV camping.
Lake Ogallala State Recreation Area is another option for amateur hikers or those looking for a shorter hiking experience. The 9-mile-long trail can be completed in about three hours. Interestingly, hikers are likely to see several species of birds while on the trail, including eagles and owls. Also, sightings of wildflowers are common in the summer.
The Platte River State Park is also a beautiful place to visit; its stunning waterfalls and well-marked trails make it perfect. The park's scenery is simply amazing; you'll be captivated by the lush greenery and sparkling waterfalls. And with approximately seven miles of trails to explore, it's sure to offer a short but quality experience.
The Best Family Hotels & Resorts in Nebraska
When planning a family vacation to Nebraska, finding the perfect place to stay is crucial. In Nebraska, there are lots of hotels and resorts that cater to families. Whether you're looking for affordable accommodations or a luxury resort, Nebraska has it all. Here are six of the best family hotels and resorts in Nebraska:
Embassy Suites Omaha
This hotel is located in the heart of Omaha and offers spacious suites that are perfect for families. The hotel features an indoor pool, a fitness center, and a complimentary breakfast. This family-friendly hotel offers a range of amenities and services that are perfect for kids and families, such as free breakfast, an indoor pool, and valet parking. The hotel is near the Henry Doorly Zoo and the Durham Museum.
Lied Lodge and Conference Center
Lied Lodge and Conference Center is a beautiful and spacious building strategically located in the countryside in Nebraska City, Nebraska. The lodge is surrounded by lush gardens, tall trees, and rolling hills, providing a serene and peaceful setting for guests. The building itself is a mix of modern and traditional architectural styles, with a warm and inviting ambiance. The lodge offers a range of activities for kids, such as games, crafts, and outdoor adventures, making it an ideal destination for families.
The Grand Island Holiday Inn and Convention Center
The Grand Island Holiday Inn and Convention Center is a modern hotel and conference facility located in Grand Island, Nebraska. It offers comfortable guest rooms and suites, equipped with the latest family-friendly amenities for a relaxing stay. The hotel features an indoor pool, a fitness center, and a complimentary breakfast. Additionally, the hotel's central location in Grand Island makes it easy for families to explore the local area and experience all that the city has to offer. These include a variety of outdoor activities and local attractions, including the Stuhr Museum of the Prairie Pioneer.
The Sandhills Motel
Located in the heart of the sandhills (Alliance, Nebraska), this motel provides all the amenities you need for an enjoyable stay. It offers an outdoor pool, hot tub, sundeck, gas grills for cooking, free Wi-Fi, laundry facilities, and a complimentary continental breakfast. There is also a game room with ping pong, foosball tables, and darts. The Sandhills Motel is conveniently located near the Sandhills State Park and the Ashfall Fossil Beds National Monument.
The Lincoln Marriott Cornhusker Hotel
The Lincoln Marriott Cornhusker Hotel is a great choice for families looking for a vacation destination. With its comfortable rooms, swimming pool, and on-site restaurants, the Lincoln Marriott Cornhusker Hotel is the ideal place for families. What's more, the hotel is located close to several popular attractions within the city. Some of the attractions are the University of Nebraska, the State Capitol Building, Haymarket District, Sheldon Museum of Art, Lincoln Children's Museum, and the Memorial Stadium (home of Nebraska Cornhuskers Football).
Hampton Inn Kearney
The Hampton Inn Kearney stands out among other hotels due to its commitment to providing high-level comfort and service. The hotel generally receives positive reviews for its clean rooms, comfortable beds, and friendly staff. Coupled with affordable prices and a welcoming atmosphere, the Hampton Inn Kearney is a top choice during family vacations.
What's the Average Cost of a Hotel in Nebraska?
When planning a family vacation to Nebraska, it's important to consider the cost of lodging. Budget-friendly options include chain hotels and motels, and it will surprise you that they are less expensive than vacation rentals.
On average, you can expect to spend between $80 and $150 per night for a standard hotel room in Nebraska. Price determinants include factors such as the hotel's amenities, location, star rating, and time of year. For example, hotels in major cities like Omaha and Lincoln are generally more expensive, while those in smaller cities and rural areas typically cost less. It is recommended to compare prices and book in advance, as some hotels offer special rates for families, or even free breakfast or other perks. Overall, taking time to research helps you get the best value for your money.
Top 5 Best Places to Eat with Kids in Nebraska
Whether you're looking for a casual or a fine dining experience, Nebraska offers a wide range of dining options. From fast-food chains to family-owned restaurants, there's always an option to suit your needs. With delicious food and a welcoming atmosphere, you and your kids will want to come back during your next trip. Here are five of the best places to eat with kids in Nebraska:
Angus Burgers and Shakes
As the name suggests, Angus Burgers and Shakes is a classic joint that serves delicious, juicy burgers and thick milkshakes. The menu offers a variety of toppings to choose from and, interestingly, they are affordable. Mind you, the restaurant sometimes gets really busy and crowded, as several people are trying to get a bite of whatever is available. Overall, the restaurant is a family-friendly setting and welcoming environment for anyone looking for a classic burger and shake experience.
Runza Restaurants
This fast-food chain is a Nebraska institution and offers a variety of menu options that are perfect for families. You and your kids will love the variety of freshly prepared meals, including burgers, crinkle-cut fries, and the famous Runza sandwiches. The restaurant also offers a variety of sides and a playground for kids.
Godfather's Pizza
Whether you are in the mood for a classic cheese pizza or something more adventurous, Godfather's Pizza has you covered. This pizza chain is a family favorite and offers a variety of menu options that are perfect for families. The restaurant's family-friendly atmosphere and affordable prices make it a top choice for a fun and enjoyable meal.
The Drover Restaurant
This family-owned restaurant located in Omaha, Nebraska offers a robust menu that is perfect for families. The restaurant serves a variety of cuisine, including American comfort food, steaks, and other classic dishes. They, in fact, have a "kid's menu" with various fun and tasty options to keep the little ones happy.
Vincenzo's Ristorante
Vincenzo's Ristorante in Nebraska is a family-friendly Italian restaurant that offers a warm and inviting atmosphere. The menu features a wide range of traditional Italian dishes, including pasta, pizza, and seafood, as well as a variety of vegetarian options. The menu offers a robust selection of tasty options that will please even the pickiest eaters. The restaurant is known for its fresh ingredients, made-to-order dishes, and friendly service.
The Best Day Trips from Nebraska That the Whole Family Will Love
Day trips are a great way to explore different parts of Nebraska and try new experiences with your family. Some popular day trip destinations include;
Chimney Rock National Historic Site – This is a significant landmark on the Oregon Trail. It tells the story of the ancestral Pueblo people, aka the Anasazi, who lived in the area from about AD 900 to AD 1150. The site provides insight into the daily lives, cultural traditions, and spiritual beliefs of the early settlers.
Wildcat Hills State Recreation Area – A recreation area that offers scenic views and space for outdoor activities. More importantly, it is a place to appreciate wildlife in its natural habitat.
Scotts Bluff National Monument – This site also tells the story of life on the historic Oregon Trail. A trip to this monument offers a chance to see the rolling prairies and rugged landscapes of the Great Plains.
Agate Fossil Beds National Monument – A site that showcases the paleontological heritage of Nebraska.
Toadstool Geological Park and Campground – It is a unique geological area located in northwestern Nebraska. It is an amazing place to hike and camp. The park is named for its toadstool-like rock formations.
Lake McConaughy State Recreation Area – It is a large reservoir located in western Nebraska. It offers a range of recreational activities, such as boating, fishing, camping, and hiking.
Nebraska State Capitol – It is the seat of government for the state of Nebraska and is located in the city of Lincoln. The building is notable for its distinctive gold-tiled dome, and its ornate interior, which features a range of historic artwork and artifacts.
Fort Robinson State Park – This park offers a glimpse into the history of the American West. It also captures the role of the military in the region.
Buffalo Bill Ranch State Historical Park – This park honors the legacy of Buffalo Bill Cody. The park provides a glimpse into his life and the American West.
Strategic Air Command and Space Museum – This museum is dedicated to preserving and showcasing the history of military aviation. It houses a collection of aircraft, missiles, and other aerospace technologies used during the Cold War.
Gene Leahy Mall – This is a 10-acre park in Omaha that features a lake, picnic areas, and water parks.
How to Get Around Nebraska During Your Vacation
When planning a family vacation, mobility in terms of how to get around during your stay is crucial. However, what to choose would depend on what you already have planned. There are several options available to travelers, including rental cars, public transportation, and taxi services.
Rental cars are a popular option for visitors, as they provide the most flexibility and freedom to explore the state.
Public transportation is also an option for getting around Nebraska, although somewhat scarce in rural areas. So, opt for a rental if you plan to explore remote areas. Meanwhile, the cities of Omaha and Lincoln have reliable public transportation systems, including light rail, shuttle services, taxi services, and tour buses that connect the major cities and tourist destinations.
No matter what mode of transportation you choose, it's important to plan ahead and consider the cost, convenience, and accessibility of your specific needs and preferences. Mind you, remember to check forecasts and road conditions while planning road trips, as inclement weather can make driving difficult and upend your plans.
The Best Ways to Get to Nebraska for Your Vacation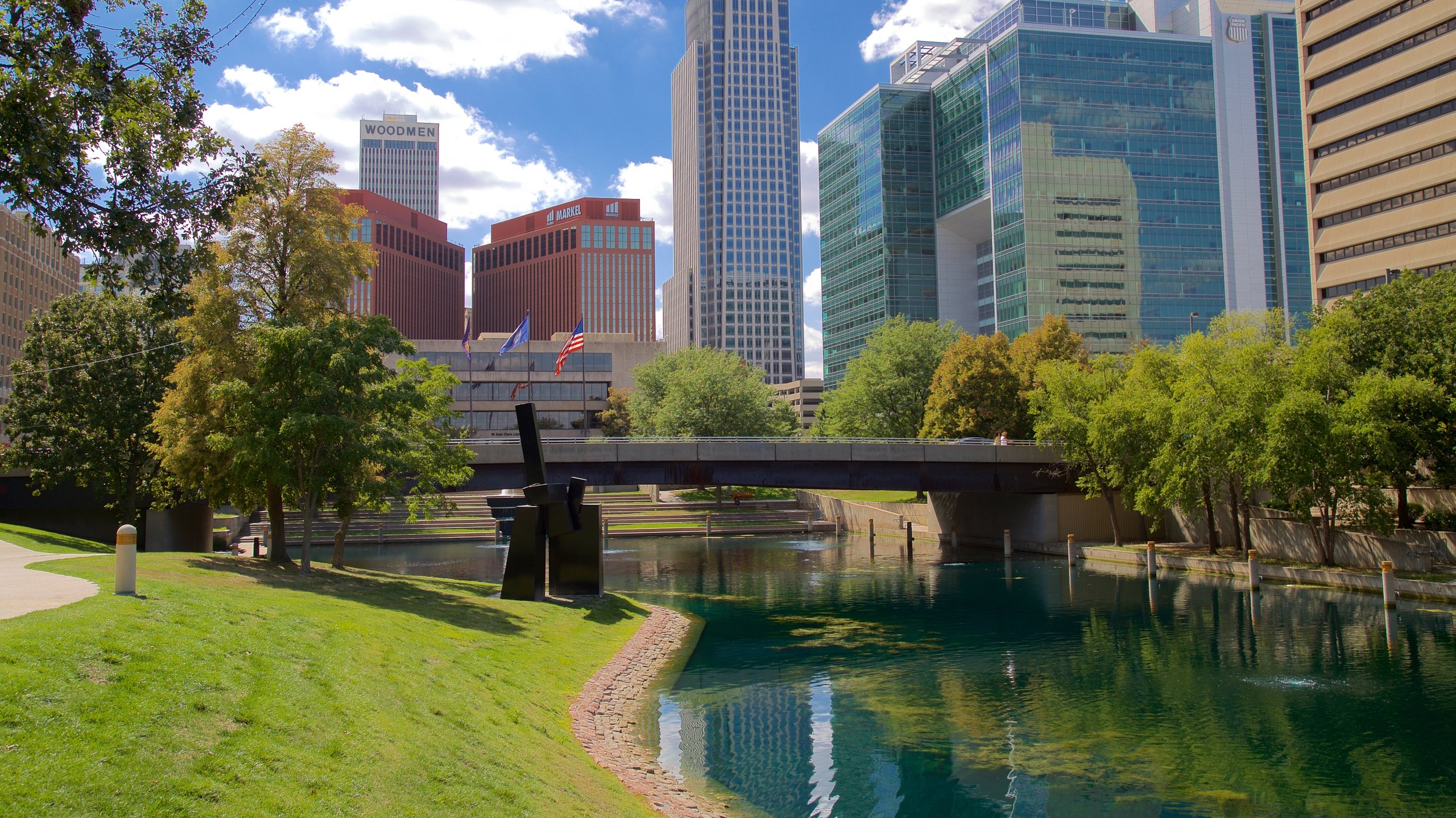 The best way to travel to Nebraska would depend on several factors such as distance, personal preference, and budget.
Flying is the most popular option for visitors, as it is pretty fast. However, it is expensive.
Driving is a cost-effective alternative if you're coming from a Midwest state. This option is particularly good for families who want to save on travel costs and have the freedom to make stops along the way.
Taking a train or bus is another option for getting to Nebraska, but it's less common than flying or driving. Amtrak and Greyhound both have routes that run through Nebraska, connecting the state with major cities in the Midwest.
Tips for Staying Safe in Nebraska When Visiting with Kids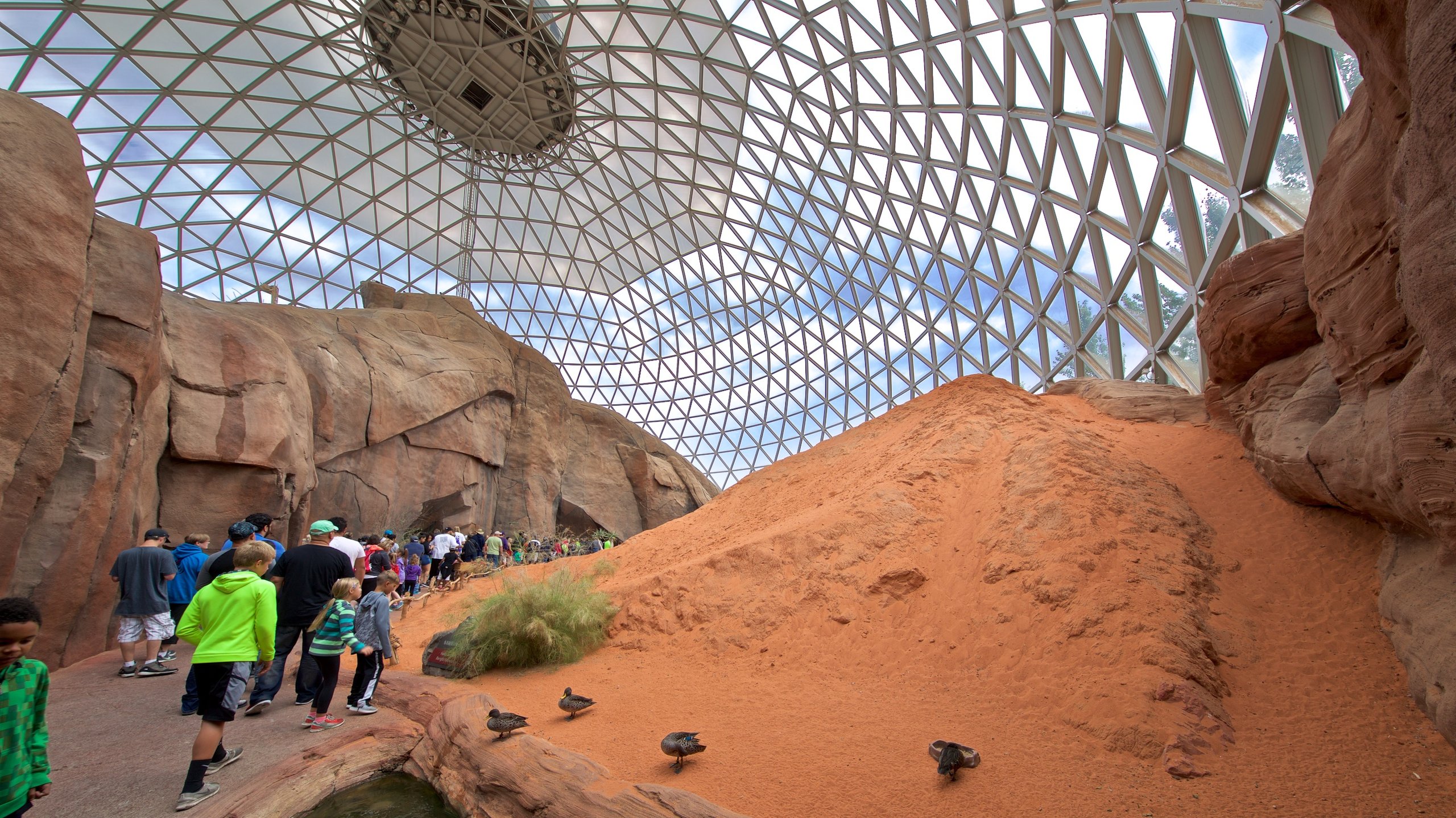 Nebraska is a safe state to visit, but it's important to be aware of potential hazards and take the necessary precautions to ensure that your family has a safe and enjoyable trip. Here are some tips for staying safe in Nebraska when visiting with kids:
Be aware of the weather. Nebraska is known for its unpredictable weather
Stay on designated trails and paths to avoid getting lost or injured.
Make sure you don't let your kids out of your sight
Keep a safe distance from wild animals
Use sunscreen and stay hydrated in hot weather conditions
Keep your valuables secure and be vigilant in crowded areas.
Have a plan for emergencies
Be mindful of your health.
Have your emergency contacts on speed dial
The Wrap Up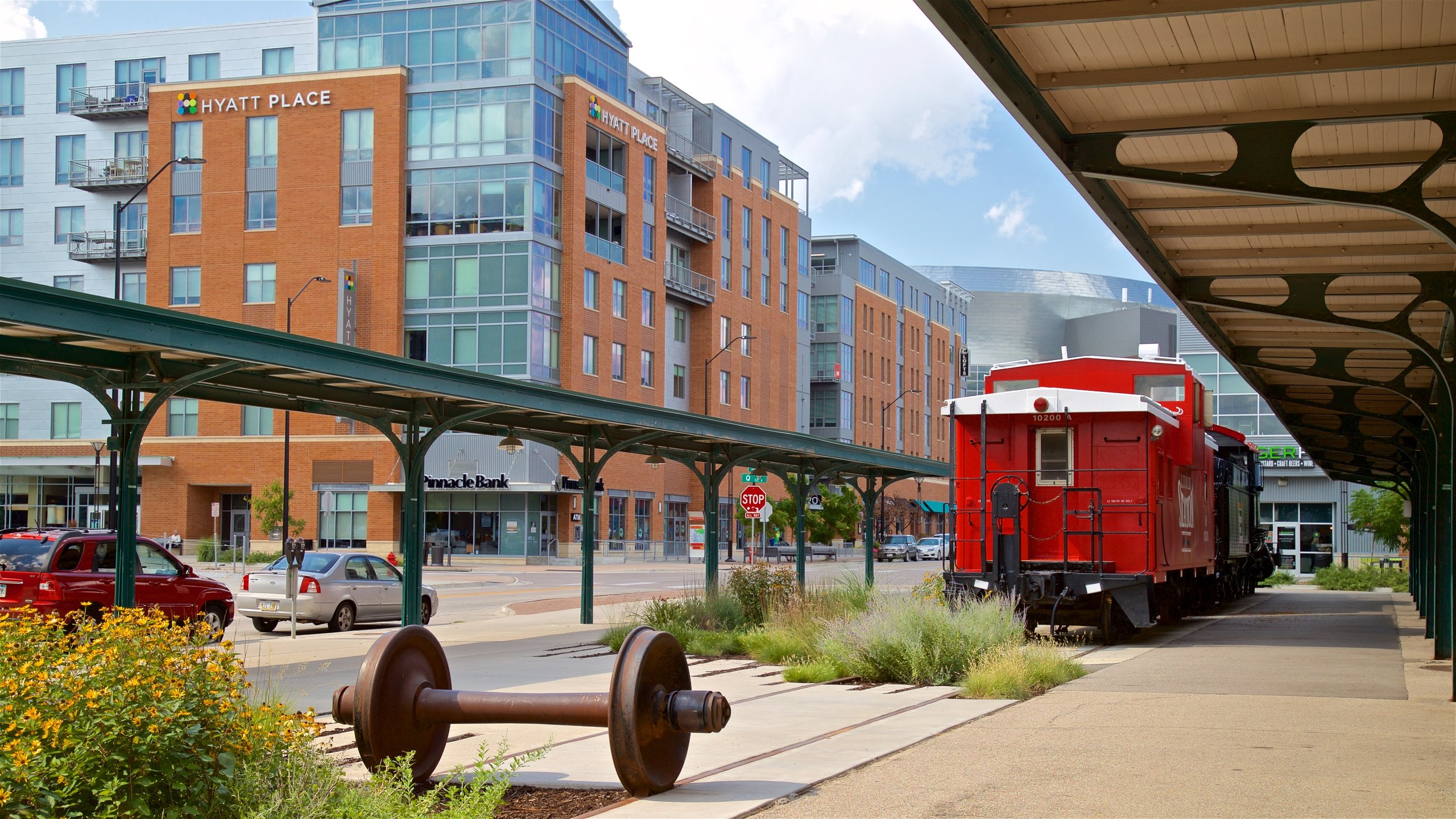 Nebraska may not be the first destination that comes to mind when planning a family vacation. However, it is worth considering. With a variety of attractions from educational and entertaining museums, to wildlife attractions, Nebraska is definitely a place to be. Not to mention the various outdoor adventures, mouth-watering delicacies, and affordable accommodations the state offers.
More about our TFVG Author