Eating out with the family is no easy feat – ask any parent, and they will say the same. When visiting a new location, it may be tempting to stick to drive-throughs and fast-food joints, but you are likely to be missing out on some amazing experiences.
Omaha is an up-and-coming area with many great, locally owned restaurants opening up across the city. Many of these are family-friendly and with great food on offer for people of all ages.
If you are planning a trip to Omaha, NE, with young kids, then this is the right guide for you. In this guide, we are going to be sharing the top 19 family restaurants in Omaha, NE, that have something for everyone.
You can use this guide to plan your trip to Omaha, NE, and find some amazing restaurants that can be enjoyed by everyone in the family, no matter what you are in the mood for.
The Top 19 Kid-Friendly Restaurants in Omaha
Omaha, NE, has a wealth of amazing restaurants, from family-owned restaurants to casual dining and even some unique experiences. Traveling with young kids can be difficult, but this does not mean you have to miss out on some incredible food just to make things easier for you.
Omaha has a wealth of kid-friendly restaurants which have unique menu items, including healthy options and those suitable for specific needs.
The top kid-friendly restaurants in Omaha, NE, have been recommended by families, and there is certainly going to be something for everyone: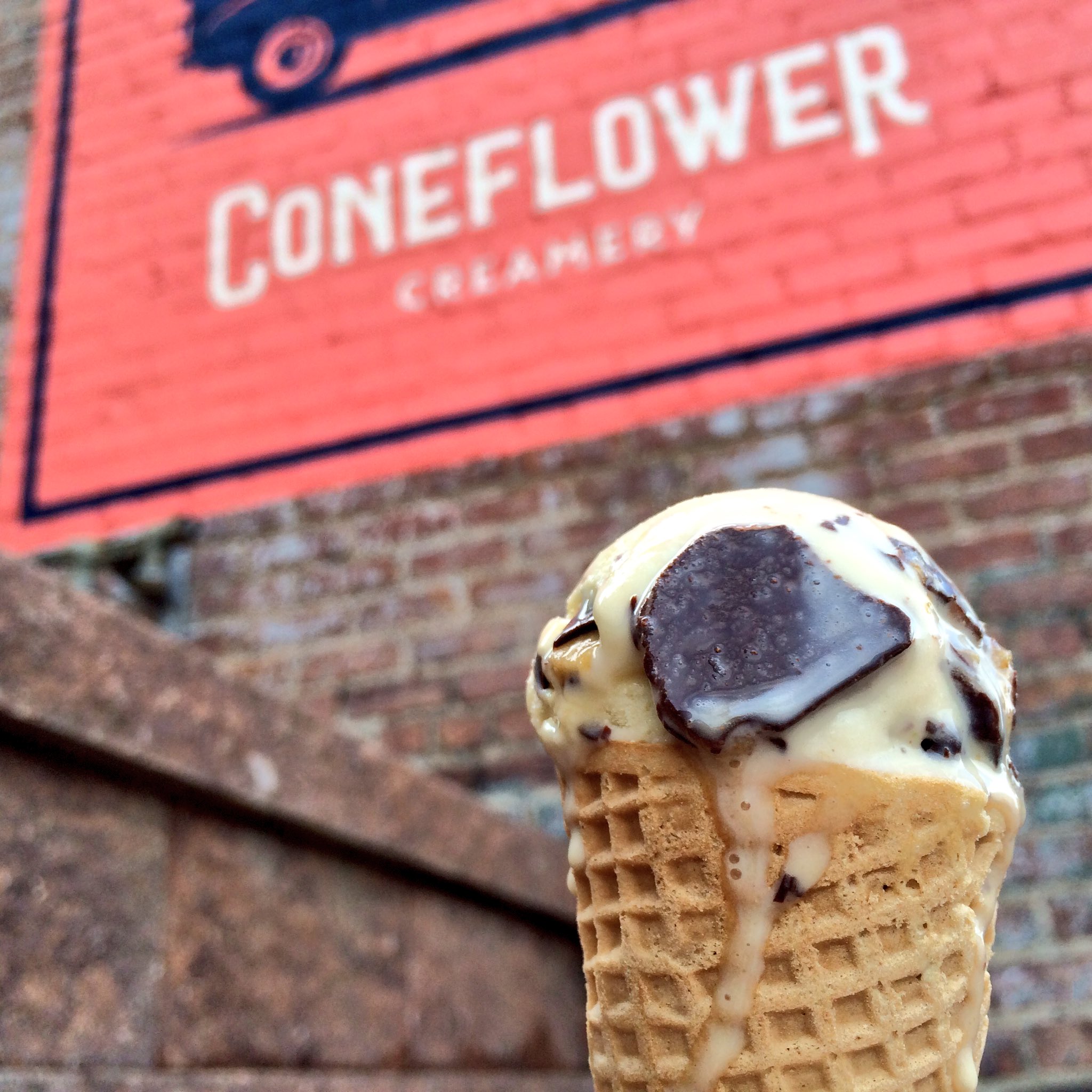 1) 11 Worth Café
Located at 2419 Leavenworth Street, near the Old Market, Omaha, NE, is 11 Worth Café.
This is a family-owned restaurant that was established in 1976 and has been serving delicious breakfast and lunch items ever since. The menu caters to all kinds of tastes, including plenty of kid-friendly food options like cereal and thick, creamy milkshakes.
It is a great restaurant to visit with the family over the weekend, perhaps for some weekend brunch after visiting the sights across Omaha, NE. The café boasts a welcoming and comfortable atmosphere, and balloons are frequently given out to keep small children entertained.
2) Bob's Donuts
Little kids and big kids alike will be unable to resist the amazing homemade donuts available at Bob's Donuts, located at 3824 Farnam Street, Omaha, NE.
While a restaurant with the name of 'Bob's Donuts' sounds like something to avoid with hyperactive little kids, there are other options on the menu too. This kid-friendly restaurant is open for breakfast and offers incredible donuts along with other options, like chicken sandwiches and handmade subs.
The donuts come in a range of creative flavors, but the fact the menu contains more than just the sweet stuff makes it a brilliant choice for the family.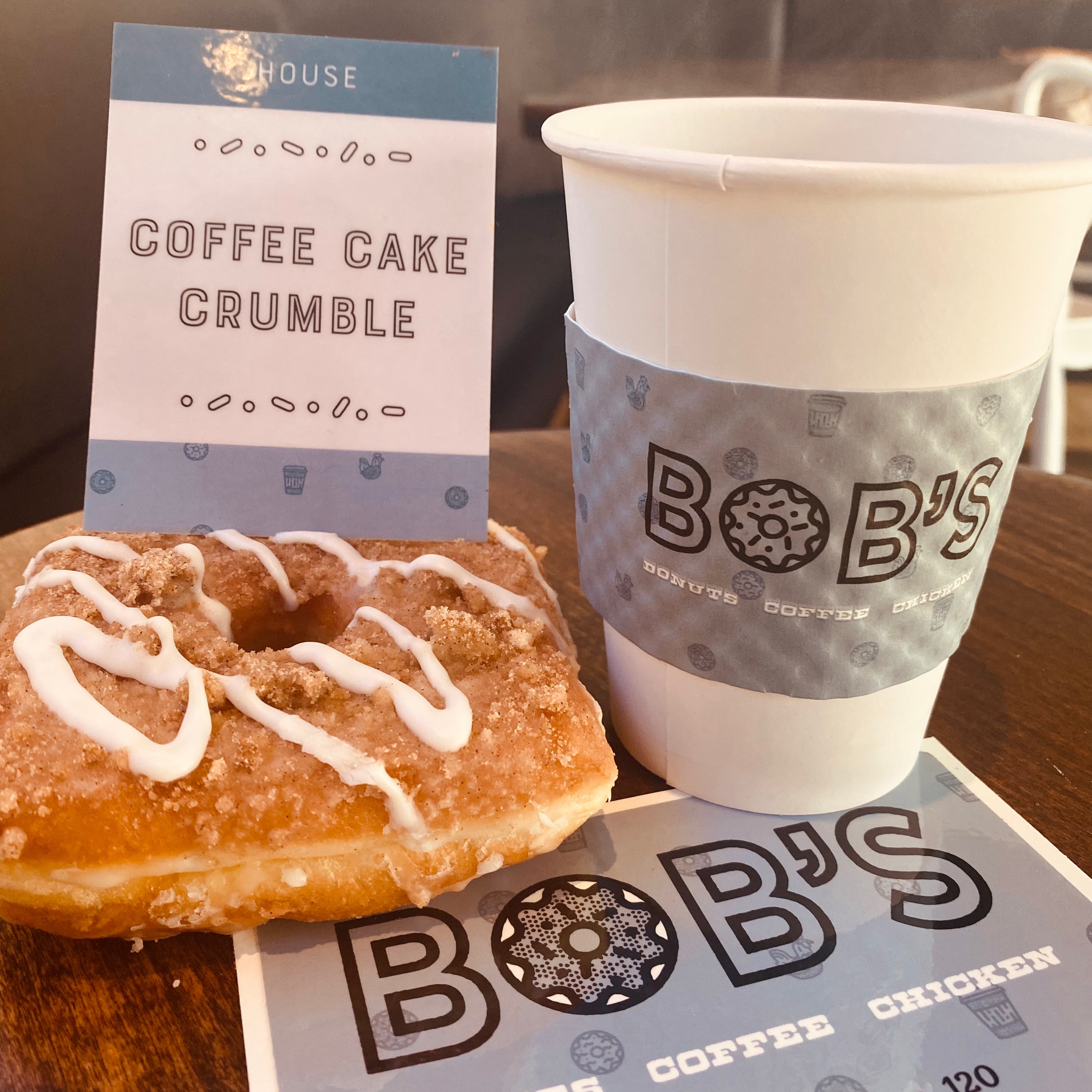 3) Amazing Pizza Machine
The Amazing Pizza Machine sounds like every kid's dream, and you can make their dreams come true by taking the family to 13955 S Plaza, Omaha, NE.
The name alone sounds incredible, and the 60,000 square foot all indoor restaurant and entertainment center does not disappoint! This restaurant and entertainment center features rides and attractions, such as laser tag, go-karts, bumper cars, mini bowling, and over 170 arcade games.
In terms of food, there is a great service at Amazing Pizza Machine as it is an enormous buffet restaurant complete with pizza, pasta, salad bar, soups, bread, nachos, desserts, and ice cream. There is certainly going to be something for everyone, and you can also ensure your kids are getting a balanced meal with many options of good food at this family restaurant.
To make this whole experience even better for the kids, you can choose from four themed rooms to dine in based on cartoons and other characters the whole family will recognize.
4) Farmhouse Café and Bakery
If you are dining with a large group, this restaurant at 3461 S 84th Street is an excellent option, and it serves breakfast, lunch, and dinner.
Smaller groups can also appreciate everything the Farmhouse Café has to offer with a variety of menu options and large portions, so kids can share or order from the dedicated children's menu. Even with the large portions, you may still want to order a pecan roll to share with the rest of the table.
Coloring pages are offered on the tables to keep small kids entertained as they wait for their food and then dine on incredible dishes.
As this is such a wonderful family restaurant in Omaha, NE, there is usually a wait on the weekends to get seated. Luckily, Farmhouse Cafe is connected to Mangelsen's, which is a craft shop with seasonal aisles that you can explore as you wait.
5) Alpine Inn
Alpine Inn, at 10405 Calhoun Road, is a beautiful historical inn that offers some of the best fried chicken in the area.
The location is beautiful, and some cute regulars turn up at the Alpine Inn daily for their food. Around 50 raccoons frequent the inn daily for their food scraps, which can be incredibly cute and fun to witness. Do not be afraid of these furry creatures, as they are friendly and can offer good entertainment for the kids as they eat.
If you are not able to see the raccoons yourself, check out the Alpine Inn on Facebook for their frequent photos of their regular guests.
6) Louie M's Burger Lust
This family-friendly location is for meat lovers, and there is an incredible range of burgers for you to try. There is a great range of creative burger options at this restaurant at 1718 Vinton Street, meaning you can find a new favorite and get the kids to try something new.
There is a kid's menu at this Omaha, NE restaurant, and there is a wealth of food options to try out. This is not the only reason why Louie M's Burger Lust is such a popular option for families, however, because the restaurant is one of the closets to the Omaha Zoo that offers the best food.
Louie M's Burger Lust is a small restaurant which means there is typically a wait to be seated, but it is worth it.
7) Coneflower Creamery
Located at 3912 Farnam Street, in the heart of Omaha's Blackstone District, Coneflower Creamery has soft serve ice cream in a variety of flavors.
This restaurant delivers farm-to-cone ice cream in a variety of innovative flavors, ensuring there is something for everyone. The deserts on offer at this restaurant are made using seasonal flavors, so there is something different every time you visit.
Everything used in the desserts at this kid-friendly restaurant is farm fresh and made in the kitchen, even down to the sprinkles on the ice cream!
A popular flavor is the butter brickle, which pays homage to a historical Omaha, NE ice cream flavor that was first introduced in the 1920s by the Blackstone Hotel.
8) Pitch
Pitch, at 5021 Underwood Ave, 17808 Burke Street in Omaha, NE, is more commonly known for its happy hour gatherings, which may make you wonder why it is on this list of kid-friendly restaurants.
However, kids are always found in Pitch because all menu items are made using handmade dough. It has a nice atmosphere and will offer your family a break from the standard pizza joint when dining with kids. Instead, all pizzas are handmade, and Pitch is a local favorite because of this.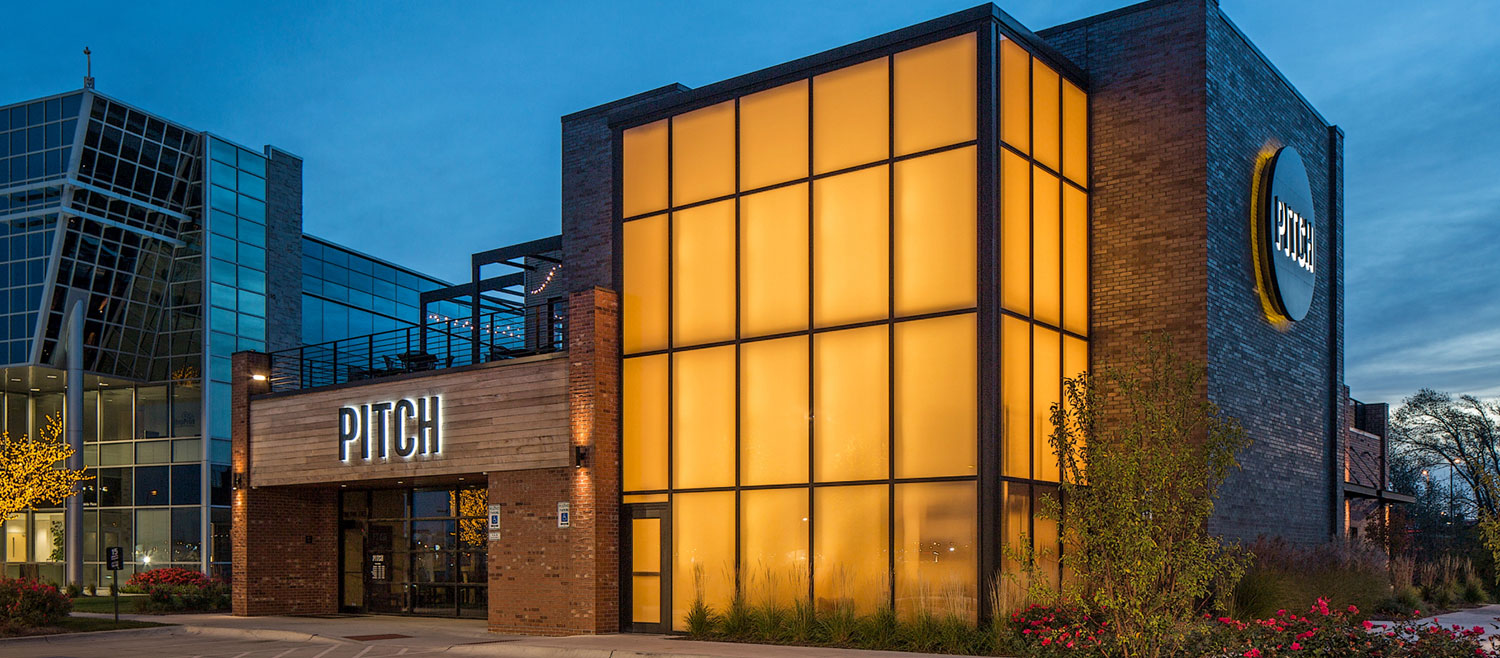 9) Dairy Chef
When it comes to feeding kids, you usually cannot go wrong with burgers and ice cream, which is why Dairy Chef is such a good option when visiting Omaha, NE.
This restaurant, at 3223 North 204th Street, Elkhorn, is a local institution that has been serving incredible food since 1969. This is a tiny but mighty burger stop in Elkhorn that features all-natural, soft serve ice cream as well as classic kid menu items like chicken fingers, hot dogs, burgers, sandwiches, baked potatoes, and chicken nuggets, making it a children's paradise.
In terms of dietary needs, the menu also has several vegan and gluten-free options, making it a great spot for all kinds of families.
This is a seasonal, kid-friendly restaurant which means the only downside is the fact it is not open all year long. Typically, this restaurant is open between March and October, which is ideal for tourists to Omaha, NE.
10) Lalibela Restaurant
This Ethiopian restaurant, located at 4422 Cass Street, is a great option for adventurous eaters and those looking for a break from the standard chicken strips and fries options at other kid-friendly venues.
As it is an Ethiopian restaurant, all dishes are served in the traditional style, which is from shared plates where eating with your hands is the norm. There are some excellent food options, all of which are to be eaten with tear and share bread (injera) which is used to scoop up the food.
The service is prompt at this kid-friendly restaurant, making it ideal for busy families and a packed vacation schedule.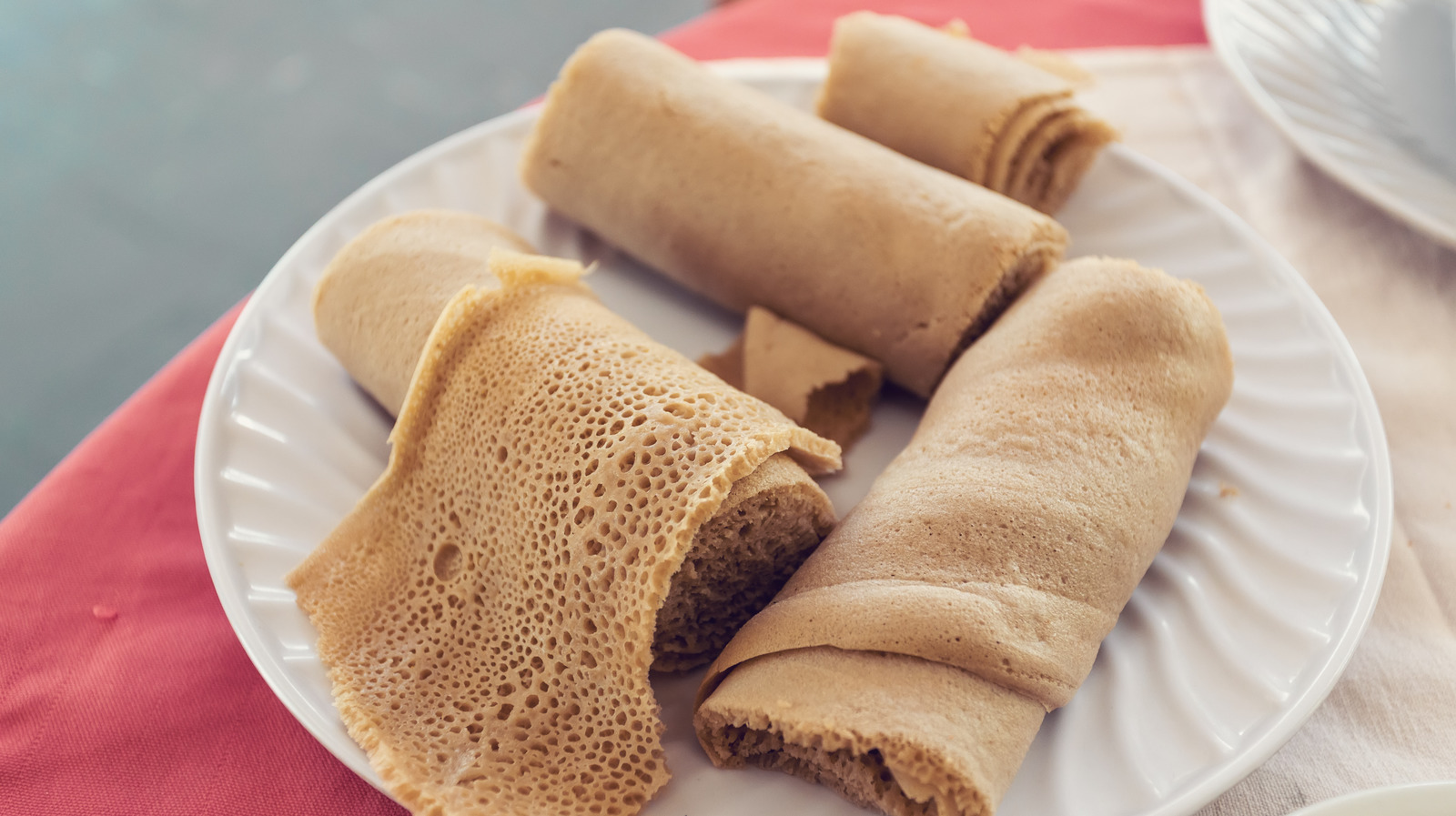 11) Lighthouse Pizza
Lighthouse Pizza, at 1170 Capitol Avenue, 1004 South 74th Plaza in Omaha, NE, is an ideal location for kids because it serves incredibly large pizza by the slice.
This restaurant offers a fun atmosphere and incredibly large portions, making it a top location for families.
Each dish is designed to be crafted by the customer, making it more like a choose your own adventure instead of a classic menu. Kids and adults alike will have a blast making their own dishes, with unique sauce flavours, pizza toppings, and many options for garlic bread.
This restaurant is open late every night, making it a popular joint for people of all ages, as well as having a drive-through. There are also ways you can get your meal delivered when in Omaha, NE from this restaurant.
12) Plank Seafood Provisions
Located at the Old Market, 1205 Howard Street, Omaha, NE, this is one of the top spots in the city for seafood, and it has a fun, family-friendly atmosphere.
Plank Seafood Provisions is one of the only spots in the Old Market, Omaha, NE, where you can get a great fish entrée alongside a kids menu. There is an oyster bar along with other incredible seafood dishes for adults and kids alike.
Every kid's meal at this restaurant comes with a bag of goodies that your little ones can enjoy, keeping themselves entertained as you eat some of the best seafood in the area.
13) The Monster Club
If you are visiting the Old Market, then you will also want to check out this new themed restaurant.
The Monster Club, at 1217 Howard Street, is a horror-themed restaurant that has a dedicated kids menu and is suitable for families until 9 pm, when it starts to gear more towards adults.
The little ones can eat from the Little Monsters Menu, where they can choose from a range of their favorite items, like chicken nuggets, burgers, and mac 'n' cheese. There are also options for those with a vegetarian diet with the tasty BBQ jackfruit sandwich.
This is a fun restaurant that has a plethora of props and posters around to make it feel like Halloween every day of the week. There is an incredible cocktail menu too for the adults in the group to enjoy while the kids take in the scarily good food.
14) Roja Mexican Grill
This is a great spot for date night with the Happy Hours, where affordably prized tacos and margaritas are on offer. However, any other day of the week, the equally good Mexican food has made Roja Mexican Grill a great spot for families.
The menu contains incredible homemade guacamole, which tastes just as good as it looks in the photos, as well as sweet treats like the cookie dough chimichanga. Make sure to check out the famous beef burrito with toppings of your choice.
There are several locations of this Mexican restaurant around Omaha, NE, so make sure to check which is the closest one to you when you spend your time here.
15) Korean Garden
Located at 5352 S 72nd Street, this Korean restaurant may seem like a unique spot for families, but it is a brilliant option if you are wanting a break from the typical fast food options you can have elsewhere.
This restaurant has been recommended by a Korean parent, and knowing she'll take her three kids there whenever she visits Omaha, NE, means it has to go on the list. This is a stunning restaurant that offers tabletop grilling, which makes things more exciting for the kids as they get to cook their food themselves.
16) Upstream Brewing Co
A brewpub rarely welcomes families, but this is what makes Upstream Brewing Co so special.
There is a kids menu on offer at this restaurant, and kids are given little bendy sticks to play with as they wait. While the menu contains draft beer for the adults, there are kid's meals on offer, which are large portions, and each comes with vanilla ice cream or a root beer ice float.
On Tuesday nights, you can see a magic show with Joe Cole, who is the house magician and offers some excellent entertainment as you eat.
For adults, the standard beer on offer at Upstream Brewing Co is delicious, and there are also some seasonal flavors on offer if you are looking for something new.
17) Oscar's Pizza
If you are on the hunt for good chicken wings, then make sure to check out Oscar's Pizza.
Their char buffed wings are famous locally as they have been grilled to give a unique baked taste and are considered to be some of the best wings in the wider state. All wings can be flavored to suit your tastes with unique sauces like Kujo hot sauce and garlic parmesan sauce.
As well as their famous wings, Oscar's Pizza also has another signature dish which is known as the Big O. This is made up of hamburger, sausage, pepperoni, pulled pork, peppers, and other ingredients making for an incredibly large, nice meal that will make any date night special.
The kid's menu has a range of wings and features pizza for little ones, along with lots of beverages to choose from.
18) Cheddar's Scratch Kitchen
If cheese is something you and the kids like, then you will want to get yourself to Cheddar's Scratch Kitchen on L Street in West Omaha.
This restaurant unpacks cheese like no other and has a plethora of food items, for both the adults and kid's menus, that contain the dairy product. The kids' menu contains classics like grilled cheese and mac and cheese, whereas the adults' menu has unique options such as the creamy spinach dip that is served with tortilla chips and the amazing pot pie.
There is a comfortable atmosphere to take in along with the cheese at this restaurant, but as there are no reservations, it can become crowded at peak times.
19) Zio's Pizzeria
Located at 12997 W Center Rd, Zio's Pizzeria is a family favorite from the many that offer pizza by the slice. Kids can also be given dough balls which they can play with as they wait.
The kids' menu has a good range of menu options, but many families go by the slice because the portions are generous. This is an accessible restaurant for families with a changing table in the bathrooms for babies, as well as a fun atmosphere that makes for comfortable dining.
Summary
There are some great options for family-friendly dining in Omaha, NE.
When traveling with kids, you do not have to stick with the same old fast food joints as there are many locations that welcome little ones and have something to offer everyone.
In Omaha, there is a great range of independent and family-owned restaurants as well as larger chains that welcome families of all ages and have some incredible dishes on offer.
More about our TFVG Author
A seasoned traveller, Dad, and avid sports tourist, James foundered The Family Vacation Guide to share his expert vacation experiences- especially when it comes to being a travelling family man.
Featured in Travel articles such as Travel + Leisure, TripSavvy and SFGate, you know you're reading some of the best vacation tips online.