Even if you love your hometown and the everyday routine, which is ultimately the goal, booking a trip can recharge your batteries and make you appreciate the things you have even more.
What about the beach? A ski trip for the winter break? Or, a cabin in a park can fit the entire family and help them bond with spooky stories around the fire. Throw an acoustic guitar in the mix, and you have the perfect scenario of what a family trip should look like.
Now, let's talk about the location and where you can spend a few days without worrying about work or other chores. Have you ever thought about Nebraska?
The state of Nebraska is often overlooked as a travel destination, but it has some of the most interesting natural attractions and kind-hearted people. The state is filled with parks that are the homes of many rustic yet warm cabins.
Staying in a lodge can be a one-of-a-kind experience. It's not as extreme as camping and not as fancy as a hotel. To learn about the best Nebraska State Parks with cabins, keep reading!
Nebraska State Parks with cabins are perfect for a big adventure or something on the other side of the spectrum, like a little quiet and relaxation time. Things can get loud with the whole family, but you will feel well-rested afterward.
Bringing the entire family for a trip can be like adding another holiday to the calendar, especially in Nebraska, where there is a park with diverse and beautiful landscapes from the west to the east.
In its entirety, Nebraska has eight state parks. Some of them don't have cabins or lodges, but most of them do. A cabin is perfect for immersing in nature without sleeping on the ground.
Eugene T. Mahoney State Park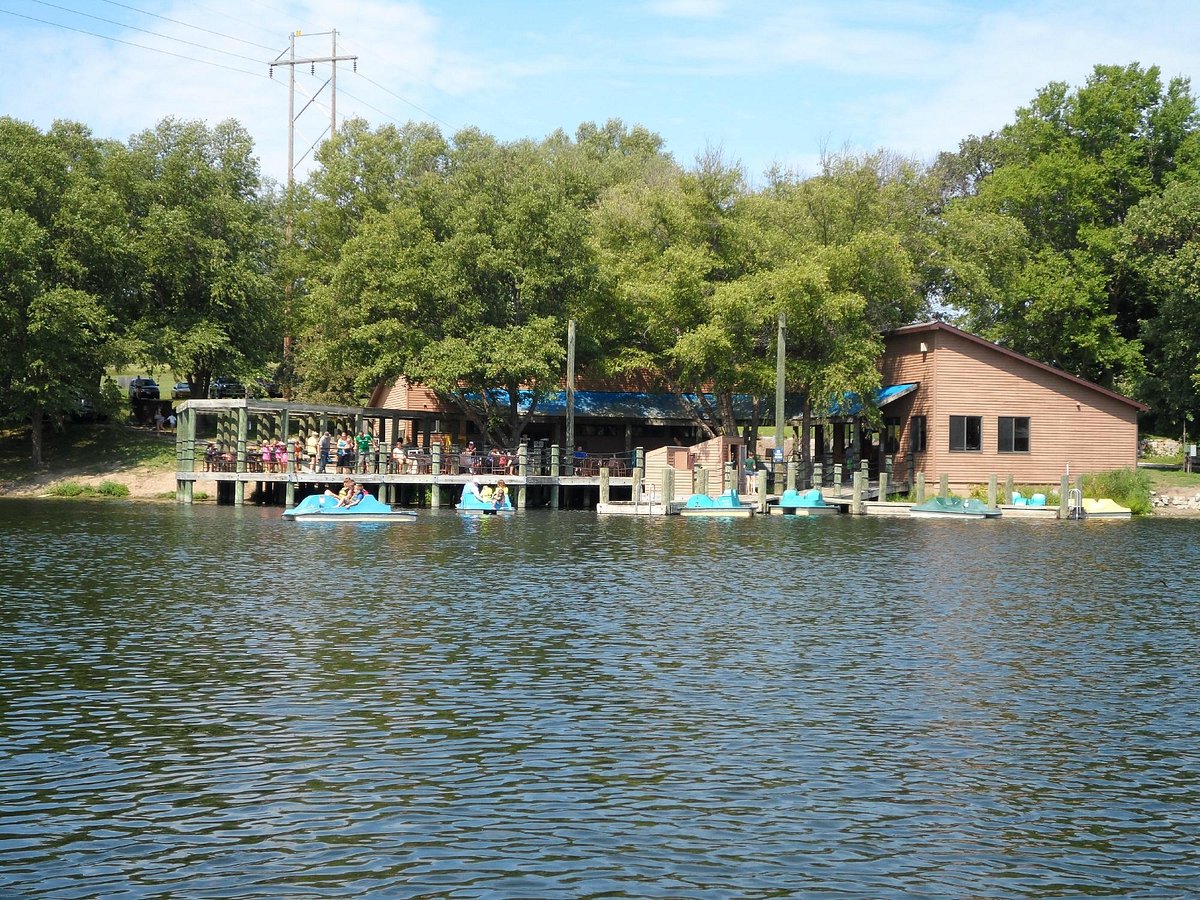 Starting off our list, the first State Park in Nebraska that we will mention is Eugene T. Mahoney. You can easily find this park if you take the 426th exit on 80. The park has 690 acres near Ashland, including the Platte River.
The park has year-round entertainment for people of all ages, from indoor playgrounds to concession stands. There is even an ice skating rink.
Because we are talking about a trip the entire family would enjoy, you can visit the Family Aquatic Center, which has a wave and swimming pool with water slides.
Fun activities
We recommend that you plan a trip to this park during the summertime. Summer is peak season at Mahoney, and many waterslides and pools can make the heat more bearable. 
Also, there are zip line courses, mini golf, fishing, live theater, horseback trail rides, and more. The park is not that famous for hiking trails, but there is an awesome indoor area for wall climbing.
Cabins
The park has modern housekeeping cabins that are secluded on wooded ridge tops and are available for rent all year round. Each cabin has air conditioning, a fireplace, a fridge, a cable TV, an outdoor deck, and a grill. Multiple cabins can accommodate from seven up to 12 people.
The park has a popular lodge called Peter Kiewit Lodge, which has two queen beds, a sofa, AC, Wi-Fi, and a private bath. The lodge has more than 40 rooms, which can accommodate up to six people (connecting rooms).
Lewis and Clark Lake State Recreation Area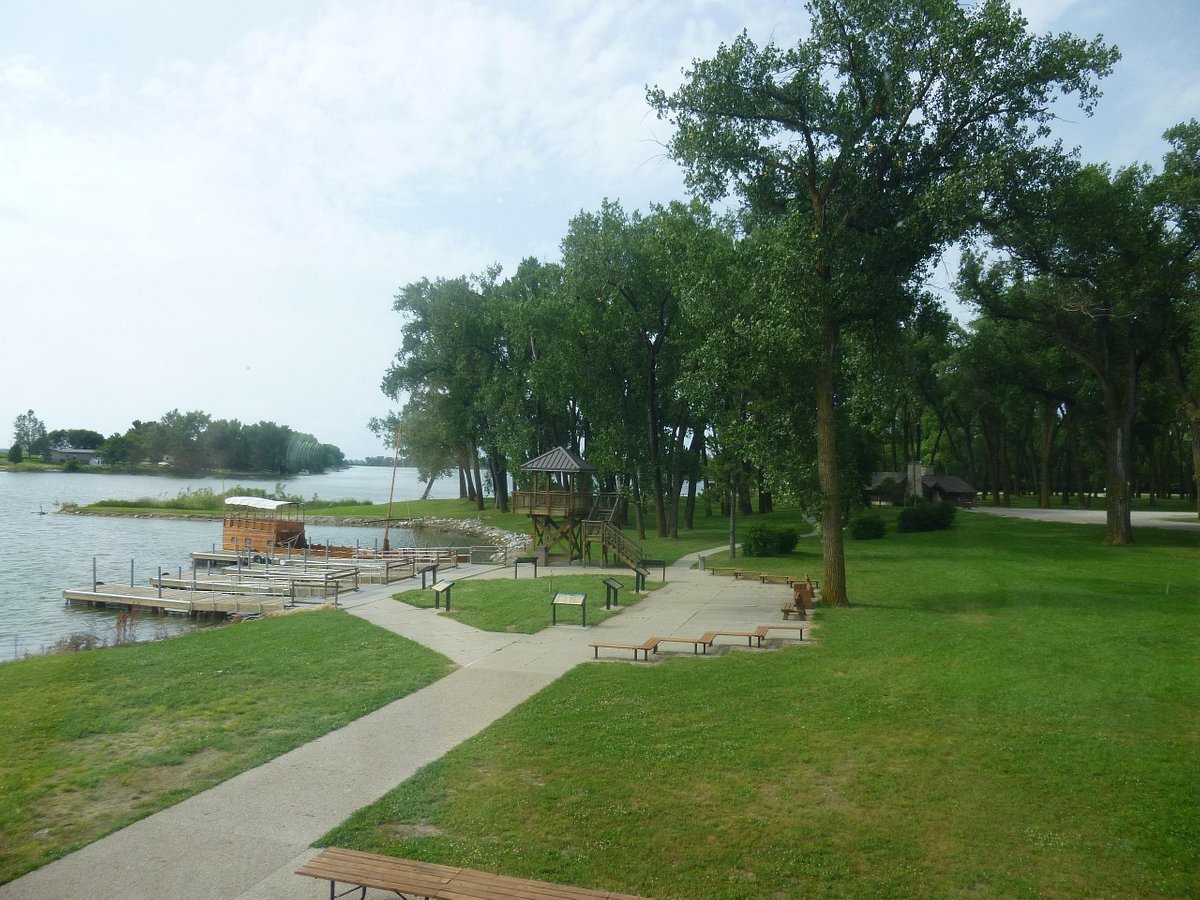 The second largest river in Nebraska is the Missouri River. It has six recreation areas on the Nebraska side, while the Weigaband Burbach area is filled with camping pads, cabins, convenience stores, and boat docks.
By visiting the South Shore area or the Lewis and Clark Lake State Area, you can enjoy hiking, cross-country skiing, snowmobiles, horse camping, and much more.
Fun activities
There are so many things that you can do on the lake for fun. The swimming beach is unsupervised; that's all we will say.
In Lewis and Clark, there are five total recreation areas filled with trails that you can enjoy on foot or with a bike. There is open access to the lake in whichever area you camp.
Cabins
This area has a total of 10 modern lakeside cabinets that are located next to Nebraska's second-largest reservoir. They have two bedrooms and can be a shelter for a maximum of eight people. Each cabin has a grill, picnic table, and a beautiful lake view.
Medicine Creek Reservoir
The Medicine Creek Reservoir Area, together with wildlife, takes approximately about 8,500 acres of public land. The water comes from southeastern Frontier County and is perfect for recreational activities.
This area is one of Nebraska's highly-rated sites because of many reasons. The Medicine Creek Reservoir offers private spots and a lot of solitude to get some peace of mind and leave all the city troubles behind. The long bays are every fisherman's dream, and the winding shores are hotspots for king-sized fishes.
Fun activities
The area is near a reservoir which means a lot of water-based activities. Medicine Creek has a boat ramp and a beach which are both unsupervised. You can go fishing and catch a channel catfish, wiper, or flathead catfish.
Cabins
At Medicine Creek, there are four lakeside cabins available. They are only open for reservations from April to December. Each lodge is around 532 square feet and equipped with AC, a kitchen, linens, a bathroom, and utensils.
Niobrara State Park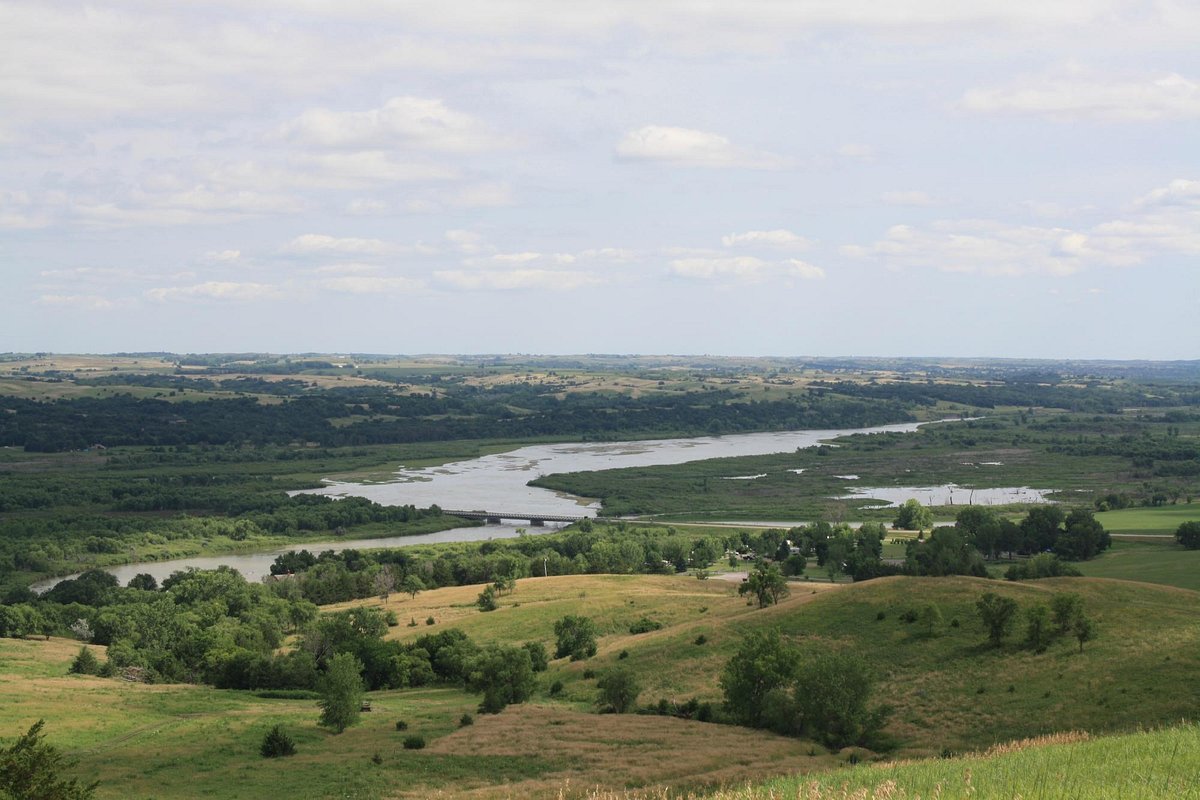 The park is between the rivers on Nebraska's northeastern border, the Niobrara and Missouri. The area provides an unforgettable experience for every tourist and plenty of entertaining outdoor activities.
The Niobrara State Park has a swimming pool with a modern design. Also, there are horseback trail rides that wranglers lead.
Fun activities
As we mentioned, this park is between the Niobrara and Missouri rivers which is why it's a perfect spot for boaters. In addition to these sights, in Niobrara State Park, you can go fishing in the nearby rivers, hike, engage in bird watching, and more.
The pool is open from June to August, so if your family vacation fits somewhere between those months, you are in for a treat.
Some cookouts are filled with entertainment. Whether you are a cowboy poet or a storyteller, this event is when you can shine.
Cabins
Niobrara State Park has about 20 cabins, all of which can fit seven people or more. All cabins are heated and have air conditioning. There are bedding, towels, tableware, a refrigerator, and utensils. On the outside, there is a picnic table and a grill.
How to Make a Reservation for a Nebraska State Park Cabin
Now that we have suggested some of the finest Nebraska State Parks with cabins, it's time to learn how to book them. If you are planning the trip, which you should, there are two ways to make a reservation at a park cabin.
The first and best approach is to visit the website outdoornebraska.org and reserve a cabin in a Nebraska State Park for free. The second way to reserve a cabin is to call 402-471-1414. The phone number is active Monday through Friday from 9 a.m. to 6 p.m.
Conclusion
Nebraska State Parks with cabins are perfect for a vacation. Especially during the summer, there are a lot of fun and water-based activities because there is always a river or a creek nearby.
Not everything has to be extravagant; you can spend a whole afternoon with your grandad fishing and learn more about life than ever before.
More about our TFVG Author