Across the world, artists in different countries pay homage to their beloved cities in different ways—but none like New York City. With nearly nine million people within its borders, NYC is the most populous city in the world and boasts iconic spots including Times Square, the Hudson River, Central Park, the Empire State Building, and the Statue of Liberty.
New York is the global center of entertainment, fashion, economics, and more. But even if it wasn't, the city is worth at least one visit.
Of course, you'll be visiting NYC with kids, so that's a bit stressful. Not to worry, our New York City family travel guide will help you have the best vacation ever.
5 Reasons Why New York City Is the Perfect Family Vacation Destination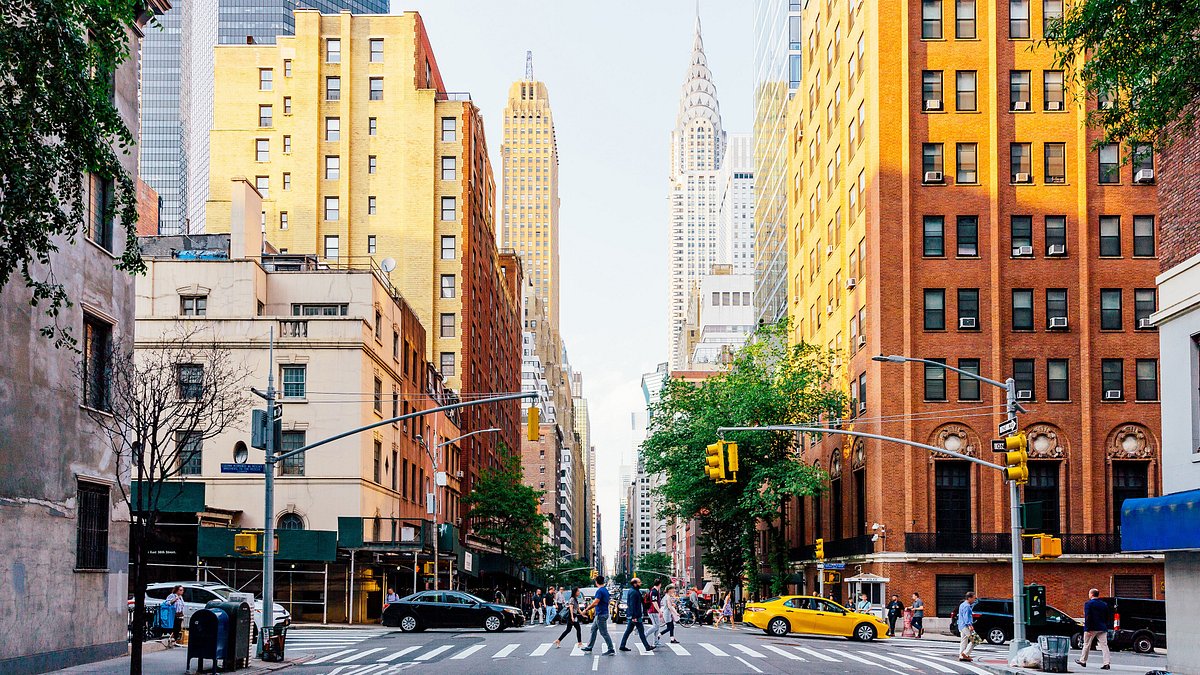 With all the hustle and bustle in this city, you might be wondering whether a New York City vacation is really a good idea. Here are five reasons NYC is the perfect spot for your family vacation.
Popular Landmarks
Numerous Hollywood movies have been shot in New York, so we've all grown up watching the city. Even so, it's always a delight to see the city in real life. This delight extends to famous landmarks.
Your kids will feel a similar excitement when they recognize the buildings and places. They'll love the Statue of Liberty, Times Square, Central Park, New York Public Library, and The Metropolitan Museum of Art.
You'll also recognize The Plaza Hotel from Home Alone, The Radio City Music Hall from the Godfather, and The Grand Central Terminal from The Avengers. The more you look around, the more places you'll recognize.
Shopping
There are four fashion capitals in the world (formally called the Big Four), namely Milan, Paris, London, and New York. Given that information, it would be a waste to go back without purchasing something. Some may even say it's impossible.
The city has every brand you can think of. If you love branded designs, visit Fifth Avenue, Meatpacking District, Madison Avenue, and SoHo. However, if you're not brand conscious, you'll have a greater pool of choices.
Theaters
New York's Theater District has big-name theaters like Broadway, Apollo, Palace, Shubert, and St. James Theater. The city is home to multiple original productions, like The King and I, Oklahoma, Les Miserables, Hamlet, and more.
If you can leave your kids at a daycare, visiting this district would make for an epic date night. Alternatively, you can look for family-friendly shows, like The Lion King, Wicked, Harry Potter and the Cursed Child, and Peter Pan Goes Wrong.
History and Museums
Did you know New York was called New Amsterdam? The Dutch were the first settlers, but they lost it to the English, so it was named New York (after the Duke of York, the mission leader). The city has a long history, and it's a melting point of cultures.
You'll find many historically significant sites and museums while here. If science is more your thing, you'll find plenty of attractions like the New York Hall of Science and the Museum of the Earth.
Art's also a pretty big deal in the Big Apple. If you're into that, you should go to museums like The Museum of Modern Art, Frick Collection, and Neue Galerie.
Parks
Although New York bears the moniker "concrete jungle," the city still emphasizes greenery. Hence, there are several great parks spread throughout the city.
Central Park is the largest and most well-known park in the city, so you can start there. After that, you can start exploring other locations like Bryant Park, The High Line, Prospect Park, and more.
When's the Best Time to Visit New York with Kids?
Spring and fall would be the best seasons to visit New York. The weather's pleasant, and the crowds start ebbing away. Plus, it's the off-season, so the prices are more reasonable.
Of course, if you have school-going kids, you don't have the luxury of choosing the time. In that case, we'd say to visit during the summer. However, you'll probably have to wrestle with crowds and spend more money on accommodation.
What's the Weather in New York City Across the Year?
Spring starts in March and lasts till June. The temperatures start in the fifties and go up to the seventies. The weather's pleasant, and everything is nice and pretty. It's neither too hot nor too cold, and rain is infrequent and is usually just a shower.
Springs fade into hot, crowded July summers. The season lasts till September, and the temperature starts in the mid-eighties but drops back to the high seventies as the season fades. However, the nights are pretty cool.
Things start getting colder in fall and dip into the fifties by November. The fallen leaves look beautiful, even if clean-up is painful. Plus, the season doesn't see that many tourists.
Winter stays from December till March. The temperatures fluctuate between the thirties and forties. The weather remains cold, and you will see some snow. But the beautiful decorations, Christmas discounts, and Ball Drop can make it worth it.
What's the Perfect Length of Time to Spend in New York City?
We'd say a week. Of course, you can hit the famous spots over one weekend, but it'll feel more like a speedrun than a holiday.
So, if you have the time, slow things down a bit. If you do, you can go deeper into the city and keep your itinerary more flexible.
The Best Things to Do With Kids in New York City
New York City is a major family vacation destination, so there's something for everyone. It's simply a matter of finding things you and your kids will enjoy. Here's a list of places you can't miss while you're here: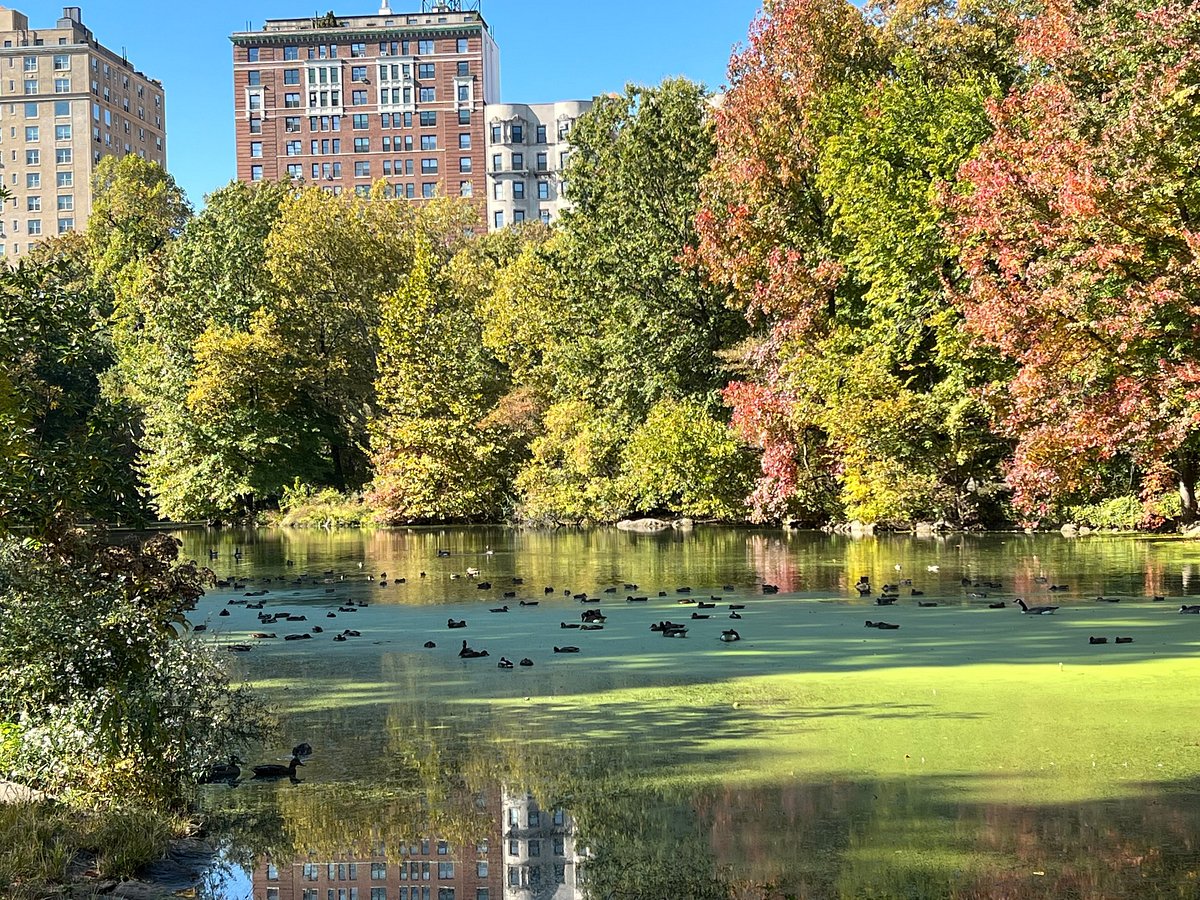 Central Park first opened its doors to the general public in 1958. The park is spread over nearly eight hundred and fifty acres and features many lawns, streams, lakes, a carousel, skating rinks, and more.
This park features a zoo that's home to over hundred and fifty different species, including snow leopards, red pandas, penguins, Japanese macaques, Californian sea lions, and more. The Tisch Children's Zoo caters to kids and has feeding and petting areas.
You can book guided tours to see everything including Central Park Zoo. Don't forget to visit Belvedere Castle, Ancient Playground, Delacorte Musical Clock, and Victorian Gardens Amusement Park.
Madison Square Park is a two-acre area on Madison Avenue. It features three lawns, a playground, and a dog park. This playground is called Police Officer Moira Ann Smith Playground after the female policewoman who lost her life in the 9/11 attacks. It features tire swings, water fountains, and other fun activities. Plus, it's close to Shake Shack. You'll also like the Reflecting Pool and the various monuments throughout the park.
It's easy to confuse Madison Square Park with Madison Square Garden. But the places are different. Madison Square Garden is an arena in Penn Plaza. The indoor arena hosts different events ranging from sports to music and family events. The name is similar to the park because they used to be located near each other.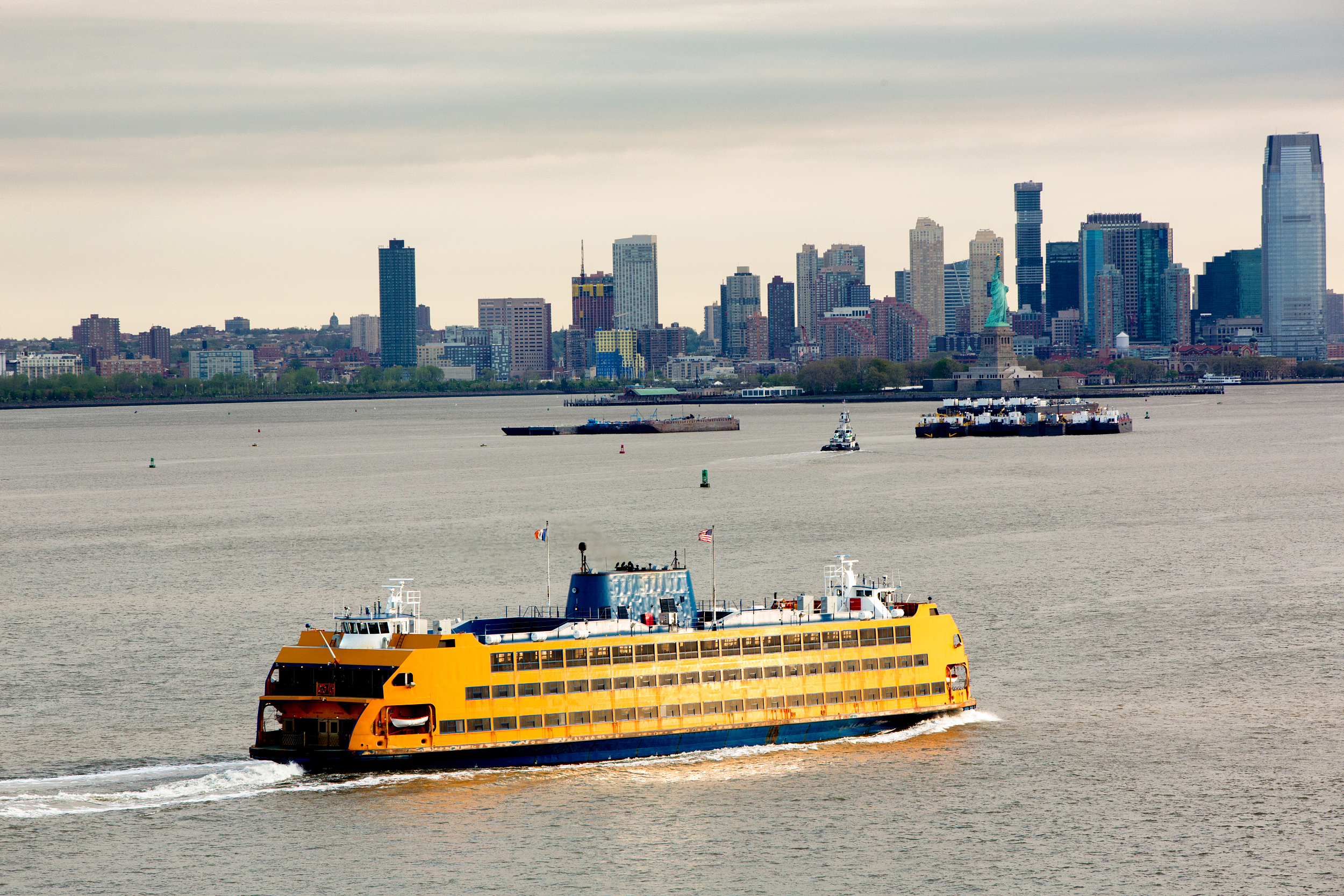 The Staten Island Ferry is the only one for you to take a boat to Staten Island from Manhattan. You can enter the free Staten Island Ferry from the Whitehall terminal in Manhattan and get to the St. George Ferry Terminal on Staten Island. The boat will have snacks and bathrooms, so you don't need to worry about being hungry or unable to urinate.
Remember, you have to get off at the end of every trip. The service doesn't permit a round trip. However, that's okay since you can take time to explore Staten Island.
The ride lasts twenty-five to thirty minutes, and you get breathtaking views of the city and Ellis Island. Try to schedule a visit during the non-peak hours for the best experience.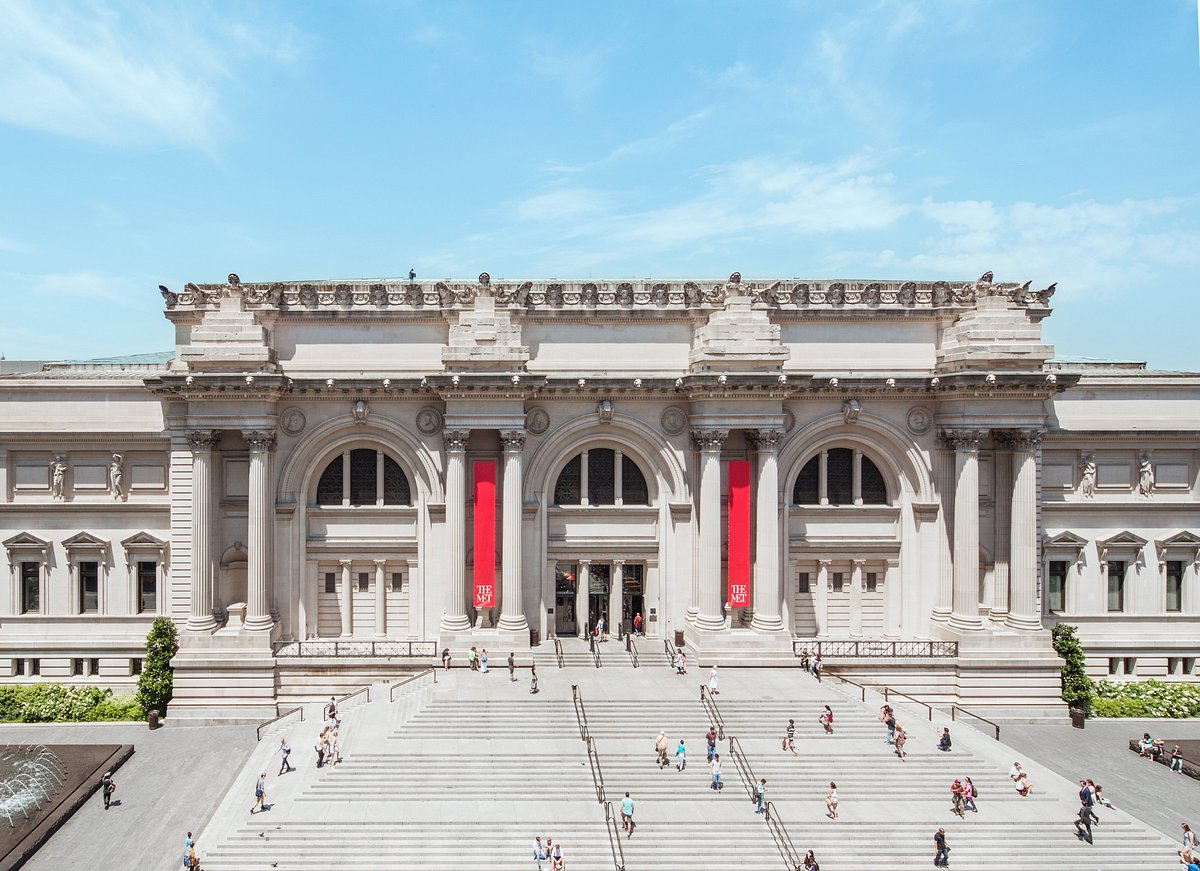 The Metropolitan Museum of Art (The Met) may not sound like a very kid-friendly place, but it is. The museum has collected art pieces from around five thousand years and displayed them for all the world to see. Of course, that's a lot of art; you'll probably need to visit a few more times to see everything.
The Met has its locations on Fifth Avenue and Margaret Corbin Drive. You can pick up an audio guide at the information desk. These are designed for kids and help them learn about the things they see.
Start your visit with the American Wing and then make your way to other wings like Ancient Egypt. We recommend exploring places the kids like, as this is a great learning experience. When you've had enough fun, you can have food at one of the seven on-site restaurants.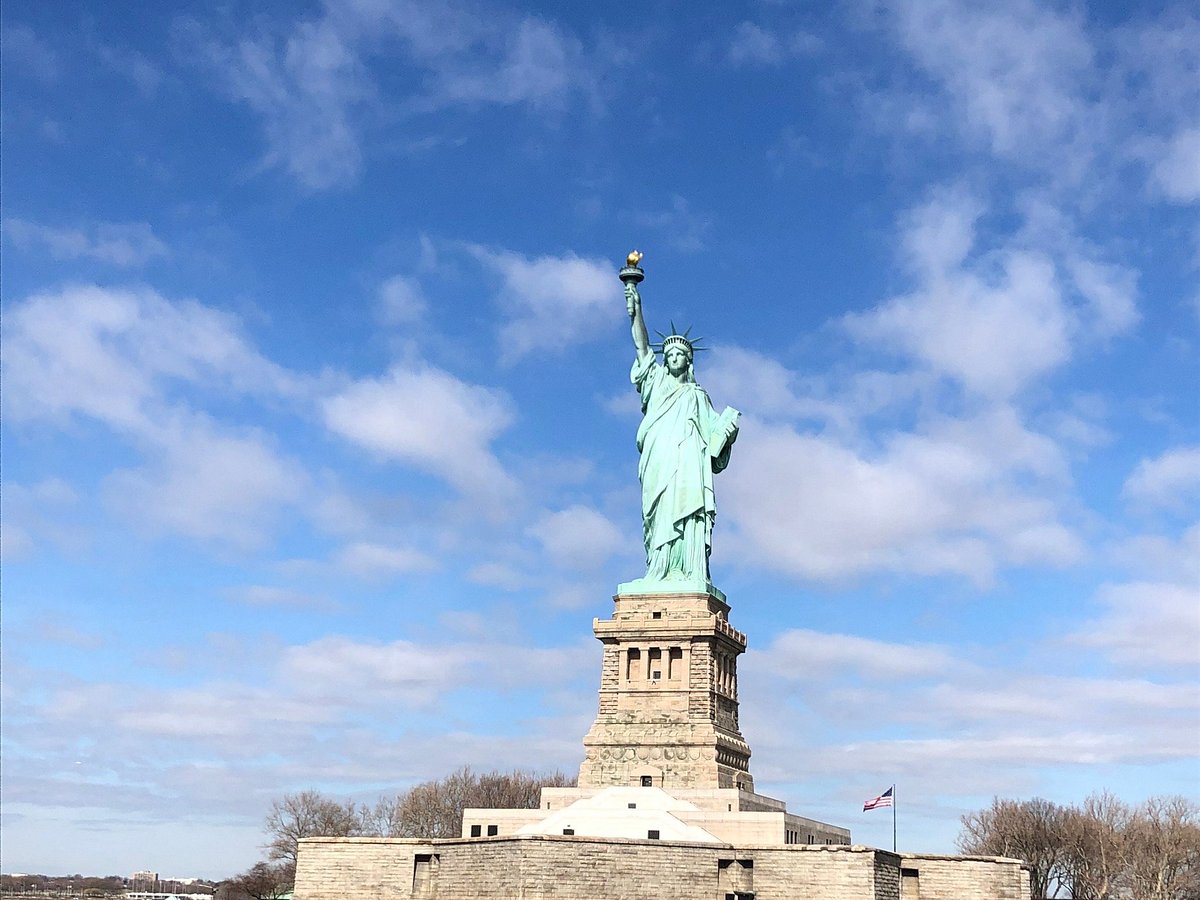 The Statue of Liberty may be on Liberty Island, but the ticket usually includes Ellis Island too. You can reserve tickets ahead or go to Battery Park to take the ferry and get a ticket there.
When you get to Liberty Island visitor center, grab the junior ranger booklet so you have a guide. When you get to the Statue of Liberty Museum, you'll need to reserve access if you want to go up the statue. You can reserve different parts, like the pedestal or crown.
Once you get to Ellis Island, explore The National Immigration Museum. Here you'll see the stories of immigrants and all they had to go through to come to America.
Rockefeller Center deserves a visit, especially if you're there during winter. You can see the amazing lights and massive Christmas trees during the holiday season and enjoy skating on the rink. However, only one hundred and fifty people can go on at a time, so your family may have to wait a while.
Once you're done with the winter fun, you can go up to the Top of the Rock to see magnificent views of the entire city. Other attractions include the Radio City Music Hall, NBC Studios, and Channel Gardens.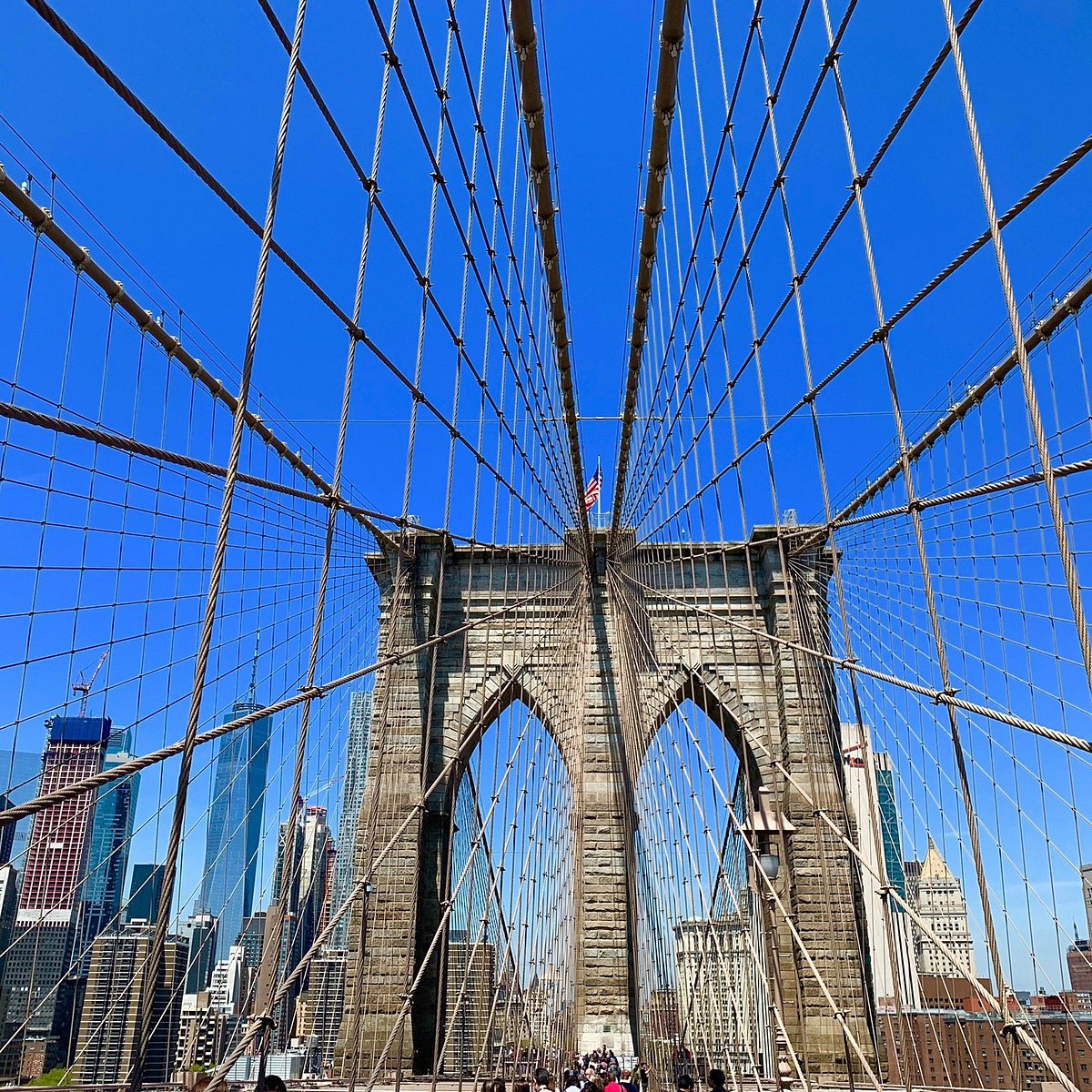 The Brooklyn Bridge Park is a waterfront park that spans eight-five acres near the East River. The park has six sections or piers and nine playgrounds equipped with swings, slides, water channels, and more. Kids generally favor Empire Fulton Ferry and Jane's Carousel, so you might want to visit those first.
You can also catch a movie at the Harbor View Lawn. Alternatively, you can let the kids go roller skate or kayaking. Other activities include bird watching, fishing, and more. The park doesn't impose an entrance fee, so you can go whenever.
One World Trade Center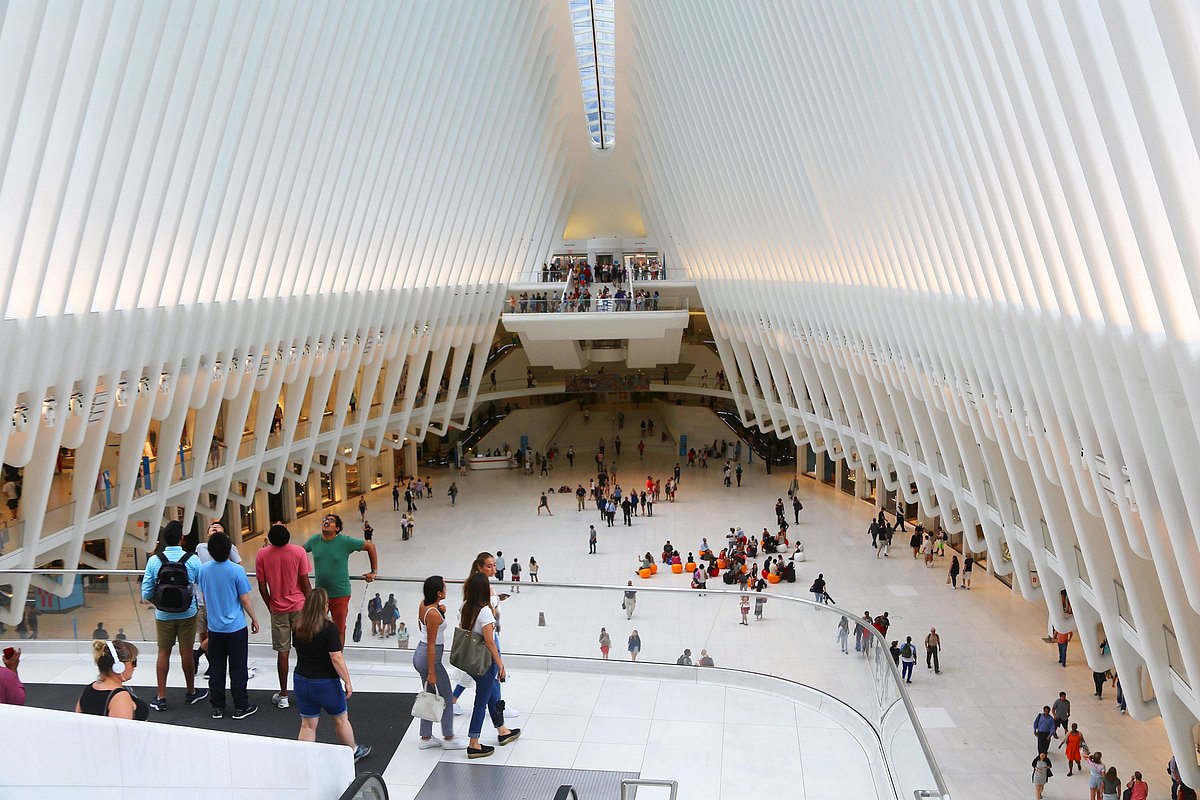 One World Trade Center has replaced the Twin Towers destroyed in the 9/11 attacks. The building is home to several restaurants and other places. However, that's not why you're here.
Your focus is on the One World Observatory. The Observatory is on the top floor of the One World Trade Center. Once there, you'll see complete views of New York City. It's a fantastic place to walk around and see everything from a different perspective.
However, the ticket lines can be long, so be ready to wait. If that's not an option, you can get reservations, but you'll still have to wait a little while. Another option is to get the Express Pass and cut through the line.
Yes, FAO Schwarz is in Rockefeller Center, but it's so great we had to give it a separate place here. This iconic toy store has been in operation for over hundred and fifty years. You don't just get to shop here. There are many interactive experiences meant to entertain the kids.
Your kid can style their own barbie doll, design an Elmo Monster, or adopt an FAO Schwarz Baby Doll. You can even build your own racecar. Other attractions include a piano and more.
The Children's Museum of Manhattan is on the Upper West Side. The kids will get a chance to learn about different cultures, history, and other topics through interactive exhibits.
Exhibits focus on animals, art, water, voting, and more. Kids have to be supervised, and you can't take food inside.
The Best Family Hotels & Resorts in New York City
A huge factor in the enjoyment of any vacation is the place you'll stay. This is even more true when you're having a family trip. You need to be comfortable and close to all the places you want to visit. It's a little difficult to find kid-friendly places, so here are a few suggestions:
You'll find the Ritz-Carlton Central Park in Midtown Manhattan. The hotel is close to tourist attractions like the Natural History Museum, Rockefeller Center, and more. The luxury rooms and suites come with views of Central Park and the city.
Other room amenities include complimentary Wi-Fi, soundproof windows, a minibar, a workspace, valet, and laundry services. Later, you can relax at the La Prairie Spa or break a sweat in the fitness center. You can also request room and limousine service.
The hotel is kid-friendly, and you can take advantage of the Ritz Kids offer to get a bunch of perks. These include cookies and milk turn-downs along with a special craft pass to CAMP.
The Muse is also in Midtown Manhattan, so it's near Broadway, Times Square, Rockefeller, and the nearby museums. Guests can access the on-site fitness center and a business lounge.
They also offer valet parking, complimentary Wi-Fi, laundry service, and a charging station for your electric car. The hotel is child-friendly and offers your kids a care package, including M&M stuff. Other kid-friendly offers include child-sized robes and help to connect you to nice babysitting services.
This luxury hotel may be expensive, but its facilities and kid-friendly options make it worth every penny.
Guests can use the Peninsula Spa, Fitness Center, Hotel Indoor Pool, and Vu Hair New York. Additionally, you can request car service and ride around the city in a luxury BMW with a chauffeur.
Kids get a welcome card and specialized amenities. Plus, if you book the Camp Peninsula package for them, they can get cozy inside the Camp Peninsula tent that the hotel will set up in the suite. They can also participate in a scavenger hunt.
You can find the Loews Regency Hotel on Park Avenue. It's just a short walk away from attractions, like Central Park, Broadway, and Madison Avenue. The luxurious hotel offers an on-site fitness center, complimentary coffee, shoe shine, and Wi-Fi.
Other services include babysitting, concierge, dry cleaning, room service, and parking. You can request complimentary cribs, baby bath kits, board games, toys, coloring books, and a PlayStation. The best part is you don't need to pay for the kids if they're under eighteen.
If you want to relax, you can do that too. Treat yourself at the Julien Farel Restore Salon & Spa. This spa offers massages, spa treatments, hairstyling and coloring, and nail services.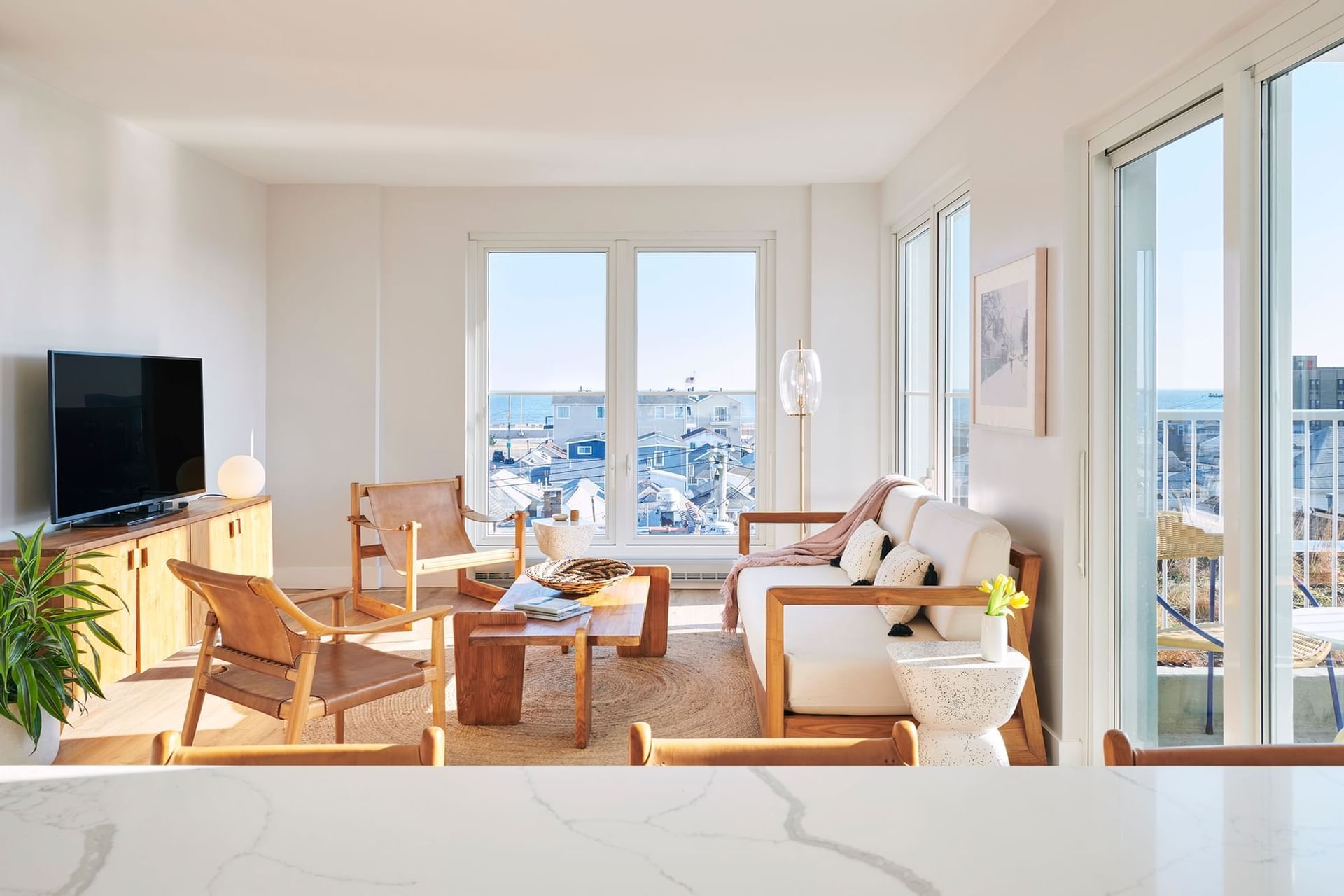 The Rockaway hotel is in Queens, but you get to stay near the beach. All the rooms are air-conditioned and non-smoking. The hotel offers housekeeping, laundry, and concierge services. There's also a seasonally heated pool and snack bar.
Other hotel perks include the spa, wellness classes, and a complimentary Orange Theory class. You can also visit the Winter Pool House, where you'll have access to a sauna, outdoor heated pool, and lounge space. The hotel frequently rolls out family packages with activities for the kids, so check for those before you reserve anything.
What's the Average Cost of a Hotel in New York City?
The average cost for mid-tier hotels in New York ranges from $200 to $250 per night. However, luxury hotels can charge up to $1000 per night. It all depends on the time of the season, amenities provided, luxury level, and location. Additionally, most hotels don't include taxes in the quoted prices.
The Best Places to Eat with Kids in New York City
New York City has loads of great food places, but are they kid-friendly? Your child will need a kid's menu, a fun interior, and food that looks delicious. Here are a few places that we think would be an instant hit:
This Harlem location has been serving good food since 2004. If you love smoked meat, this is the place to be. The menu includes BBQ pork ribs, chicken, and brisket. You'll also see burgers, sandwiches, wings, salads, and more. The kid's menu includes sliders, chicken wings, bbq and crispy chicken, mac & cheese, and fried rice.
You can't leave NYC without visiting Harlem Shake. The restaurant opened in 2013, but since then, it has gotten rave reviews from celebs and publications. The menu includes burgers, sandwiches, shakes, beer, soda, and some specials. The kid's menu is simple, featuring grilled cheese, mini burgers, chicken tenders, and a few combos.
Located in the Theater District, Cafe Un Deux Trois has been functioning since 1977. This French café doesn't have a separate kid's menu, but the fare is simple enough, so the kids will like what they get. The menu changes according to the time of day, so keep that in mind before you go.
Jackson Diner has been giving New Yorkers a taste of Indian cuisine for over thirty-five years. The food is so good that they've served various big shots like Hillary Clinton, Harrison Ford, and Sylvester Stallone. The menu includes tandoori meat, curries, soups, salads, biryani, bread, and more.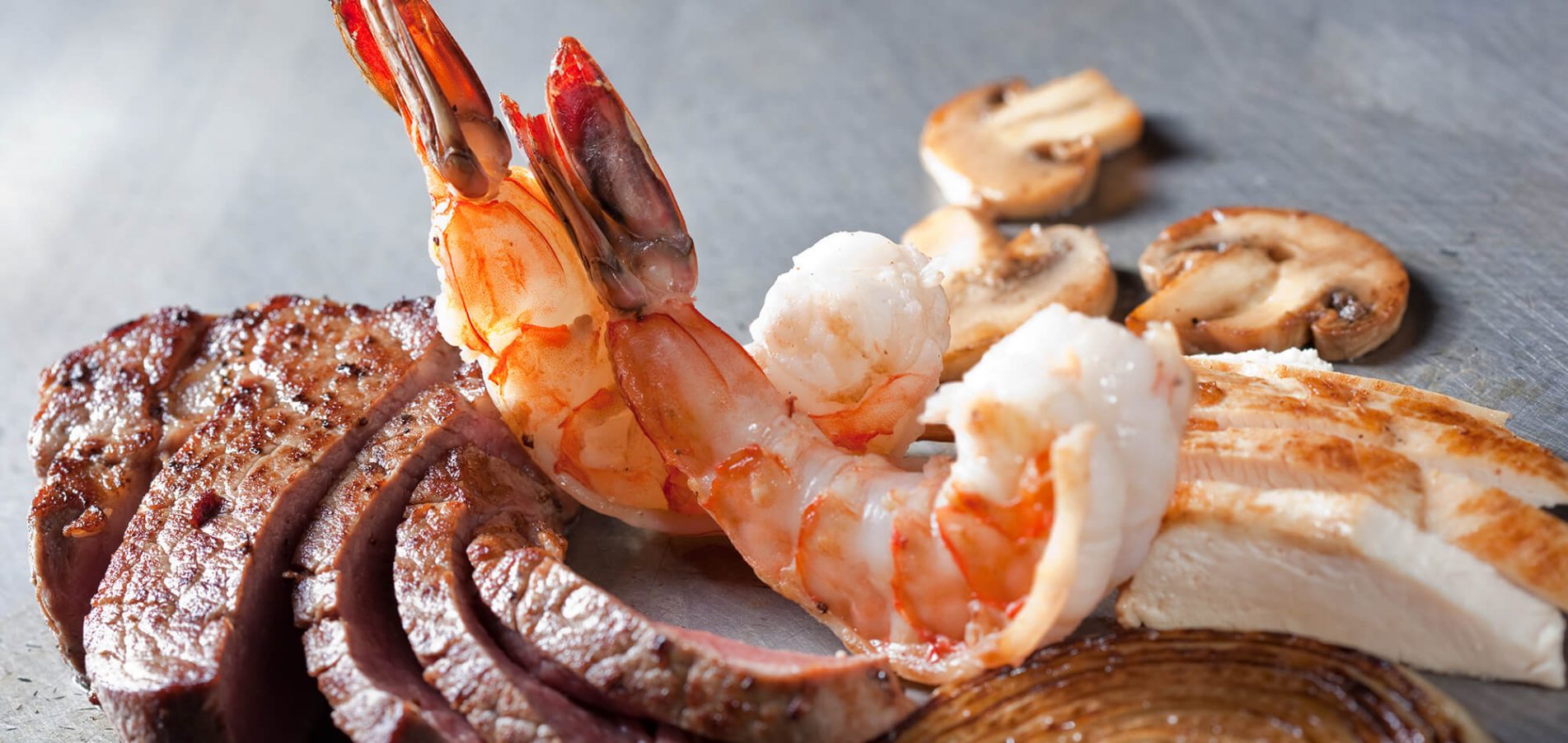 Benihana is a Japanese restaurant chain. You get a personal chef that cooks the food in front of you while indulging in some theatrics. The kids will love the experience and can order from a separate kid's menu.
The Best Day Trips from New York City That the Whole Family Will Love
If you're coming to town for a longer period, you'll definitely want to check out some nearby places. Here are a few places you can enjoy with your family.
Riverhead
Riverhead is almost two hours away from NYC. It's a small town on Long Island but offers its visitors plenty of experiences.
You can start sightseeing at the Long Island Aquarium. The aquarium houses sting rays, sea lions, turtles, sharks, penguins, and otters, among other animals.
If you want to go to an indoor attraction, we recommend The All-Star and Safari Adventure. Kids can see how farms work at Garden of Eve and Hallockville Museum Farm. Other attractions include the Railroad Museum of Long Island, Riverhead Raceway, and Martha Clara Vineyards.
Cold Spring
Cold Spring is in Putnam County, an hour and fifteen minutes from New York City. It is a quaint little village you can tour on the Cold Spring Trolley. Take the kids to Tiny Tots Park and relax while they play in the fenced space.
You can take a canoe or kayak out on the Hudson River; just rent the equipment. The village also has several art galleries, such as the Buster Levi Gallery and Magazzino Italian Art. Walk along Main Street and see all the shops and places there. This village isn't wild in any sense of the word, but it makes for a relaxing day.
Cape May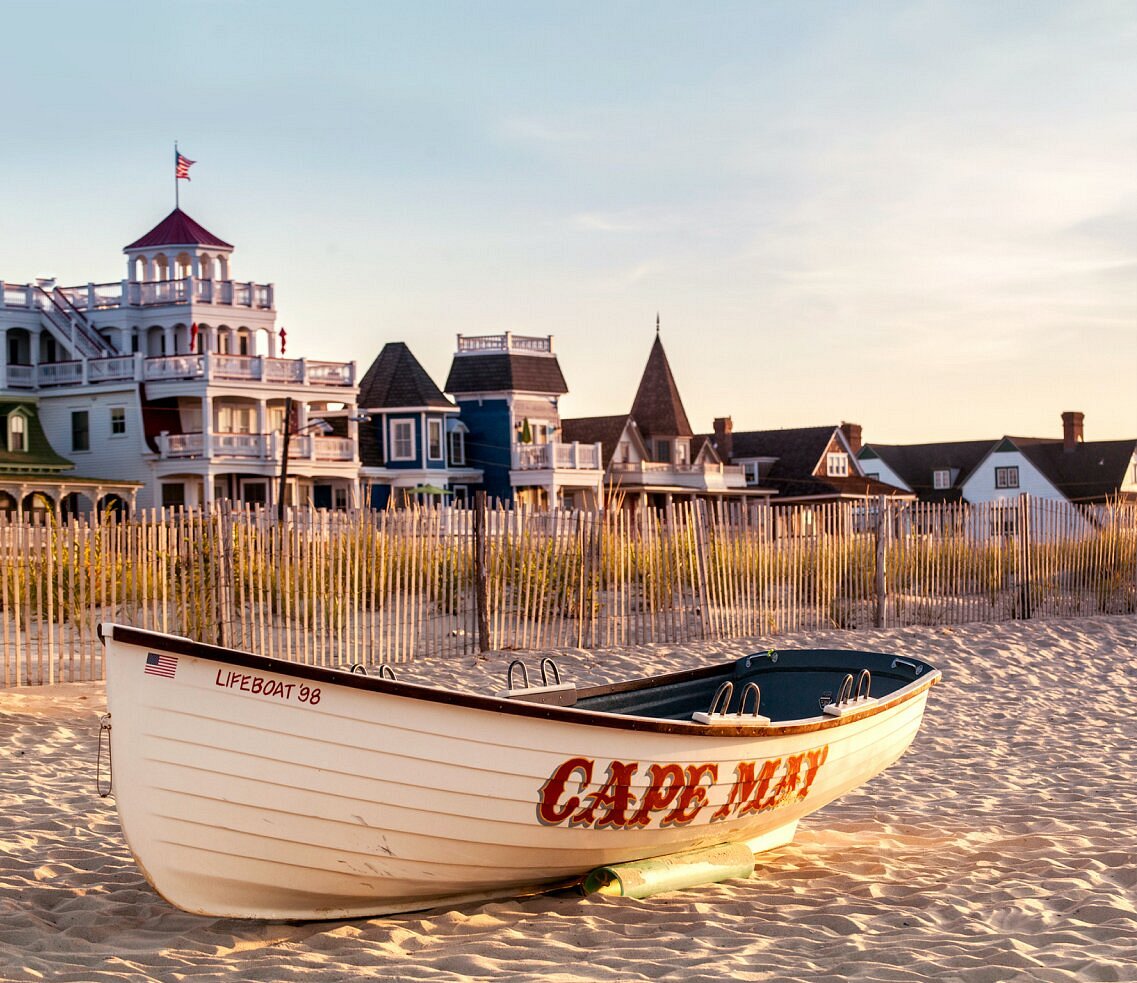 Cape May is a New Jersey city, just two and a half hours' drive from New York. It's famous for its beaches, and you'll enjoy being at the resort. The city has sixteen beaches with popular ones, including Broadway and The Cove.
You can hang out here, and the kids can make sandcastles, or you can go into the water and try swimming and surfing in the sea. Alternatively, you can go on the Cape May-Lewes Ferry to see the scenery and encounter a few dolphins.
Other attractions include the County Zoo, Point State Park, Cape May Lighthouse, Jersey Shore Alpacas, and Naval Air Station Wildwood Aviation Museum. You can also go on a carriage ride through the city with the Cape May Carriage Company.
Norwalk
Norwalk is a city in Connecticut. It's just over an hour away from New York City. Once there, you can start with the Sheffield Island Lighthouse Tour. This lighthouse has been there since 1868. Afterward, you can go to the Stepping Stones Museum for Children, where they'll have fun with the interactive exhibits.
You can also go to The Maritime Aquarium, Sono Fieldhouse, and New Canaan Nature Center. The Sono Fieldhouse offers multiple sports like lacrosse, soccer, baseball, hockey, baseball, and others.
Philadelphia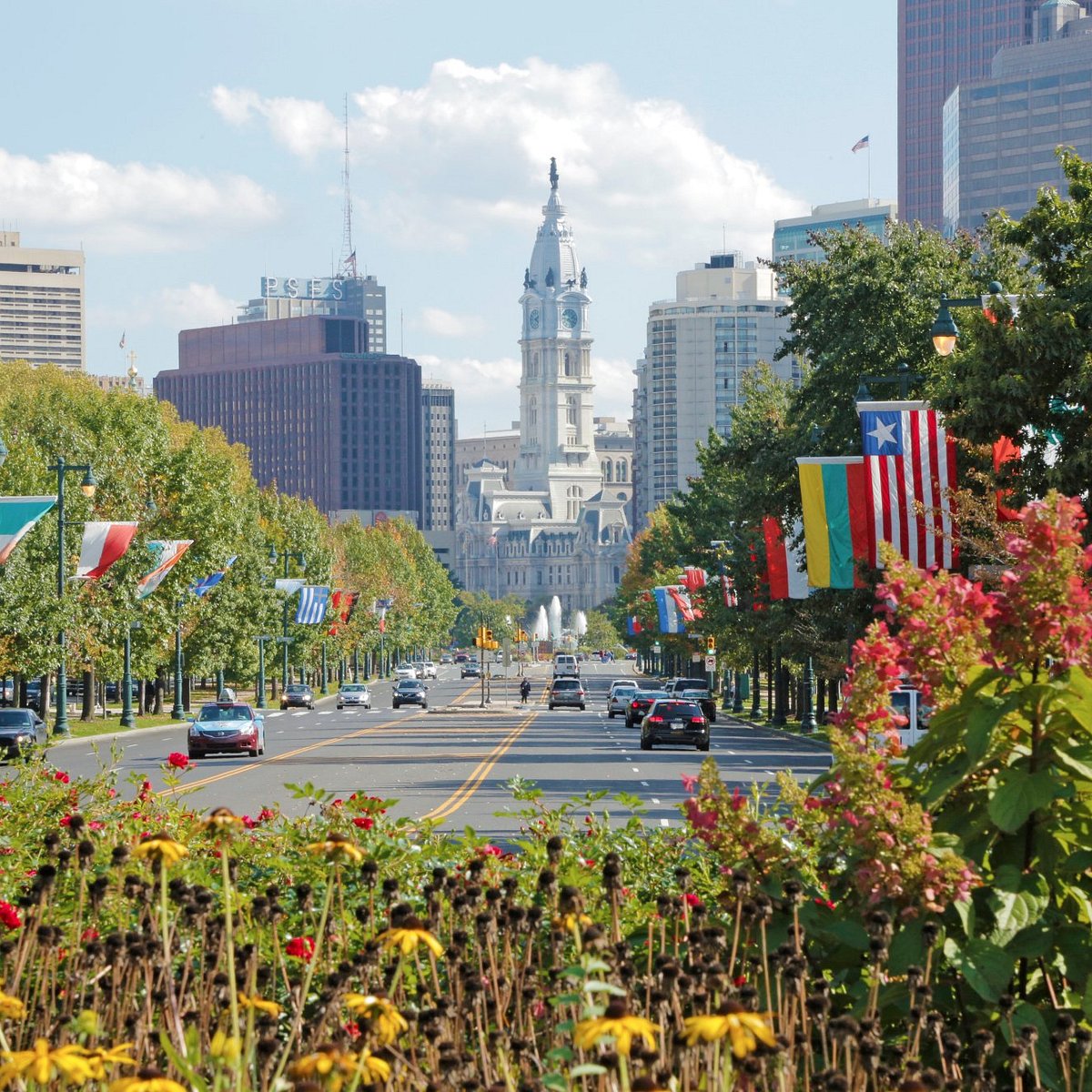 Philadelphia is an hour and a half away from NYC. We recommend starting your visit with the Franklin Institute, where kids can learn about science through interactive kid-centric exhibits.
Later, you can visit the Please Touch Museum. This kid's wonderland features Alice's Wonderland and other exhibits. If your kids love animals, you must visit the Philadelphia Zoo and Adventure Aquarium.
The kids can have fun in Franklin Square, the LEGOLAND Discovery Center, and Sesame Place. For a touch of history, visit the Independence National History Park to see how the Founding Fathers worked for our independence. If you want to witness a hint of magic, visit the Museum of Illusions and Philadelphia's Magic Gardens.
How to Get Around New York City During Your Vacation
New York City has an efficient public transit system, so you won't need to rent a car. Here's a brief overview:
Metropolitan Transportation Authority (MTA)
The MTA regulates the transport system, which consists of buses and subways. You need a MetroCard to get on these. You can purchase this from the station via self-service machines or booth attendants. The card also works with the Roosevelt Island Tram.
Taxis
New York has its characteristic yellow taxis. You can hail one if its number is illuminated. You can call a cab anywhere, but they're expensive. Still, it beats getting on the subway when you're dead on your feet.
Other Methods
Other travel methods include using your car or getting a rental. You can also rent a bike or take the ferry, but those methods are limited.
The Best Ways to Get to New York City for Your Vacation
There are multiple methods to get to New York City. You can decide which one's the best depending on your needs.
Plane
If you're flying in, you will land at one of these three airports; John F. Kennedy International Airport (JFK), LaGuardia Airport (LGA), and Newark Liberty International Airport (EWR). Once you land, you can go to your hotel by taxi or by public transport.
Train
There are two train stations in New York City; Grand Central Terminal and Penn Station. Depending on where you live, you can take one of the five rail services that function here. These include Amtrak, Long Island Rail Road (LIRR), Metro-North Railroad, NJ Transit, and PATH (Port Authority Trans Hudson).
Car
If you want to start the vacation with a road trip, you can use your car. Be sure to use Google Maps and keep snacks and toys for the young ones. If your children are too young, a long car trip might make them antsy so be prepared to take regular breaks.
Top Tips for Staying Safe in New York City When Visiting with Kids
New York City isn't any more dangerous than other major cities. However, you need to be careful so you can be safe.
Hold hands with the kids, especially in crowded places.
Make sure you get on the subway together and have a contingency plan for if you lose each other.
Don't engage with strangers.
Teach your kids to approach the police if lost.
Be careful of pickpockets.
Make sure your hotel is safe and leave your valuables there.
Stick to well-lit, crowded areas.
Be careful on the subway. Ensure the kids stay away from the tracks and don't lose them in the crowd.
Conclusion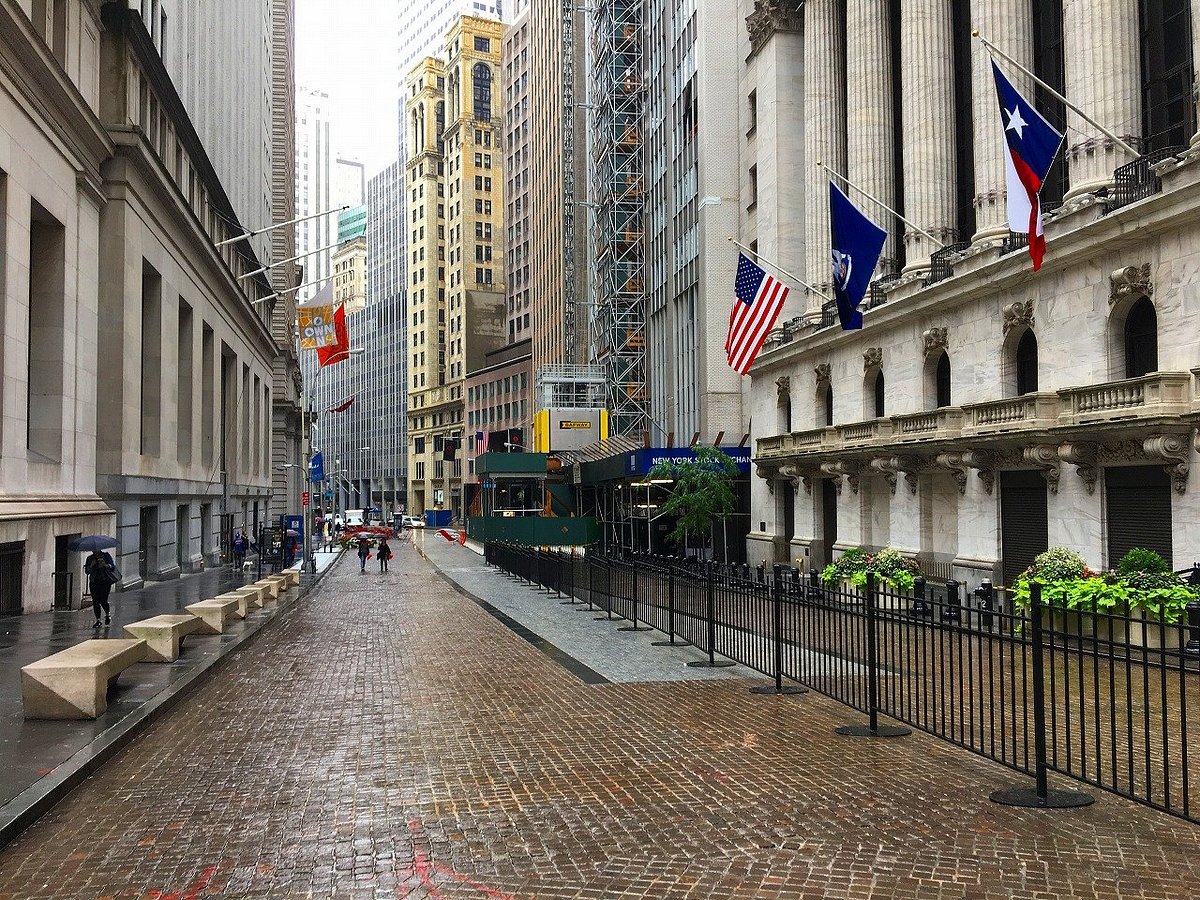 New York City is a popular family vacation spot. It's a big city, and one short vacation isn't enough to do or see everything. Prioritize what you want and try to check off the important stuff first. However, since you're traveling with kids, you can't be too strict with your itinerary. If things don't go strictly to plan, don't worry too much, and try to enjoy the vacation. You can always visit again.
More about our TFVG Author