Are you looking for a genuine Ohio family travel guide? The state of Ohio is full of exciting opportunities for fun and discovery, making it ideal for families. It has the Kings Island amusement park, Columbus zoo, South Bass Island, and Lake Erie Islands. There is something for everyone from your family to enjoy.
However, before embarking on your journey, it is critical to plan ahead of time and understand what to expect. To help you with that, we've created this Ohio family travel guide. This guide is developed primarily for families traveling with kids.
Using this guide, you and your loved ones will be able to make the most of your time in Ohio by learning about the finest family-friendly activities, lodging, and dining options.
So, pack your bags and get ready to go on an adventure that you'll never forget.
5 Reasons Why Ohio is the Perfect Family Vacation Destination
For many reasons, including its numerous parks, Ohio makes a terrific family vacation location. Let's take a look at them below.
Historical Cities
One of the main reasons to visit Ohio is because of its several beautiful historic cities. This state is great for family vacations because it has so many different things to do and see. Also, these cities are ideal for their parks, gardens, and waterfronts, offering the best places to picnic with your family.
For example, cities like Cleveland, Amish Country, Cincinnati, and Columbus are popular for their beautiful architecture, cultural institutions, and scenic views. Additionally, you'll have many family-friendly activities to experience in the cities of Ohio. Cleveland is famous for the Rock and Roll Hall of Fame in Northeast Ohio. And you can also visit the Cleveland Museum of Art.
Likewise, Cincinnati offers the Cincinnati Museum Center and the Cincinnati Art Museum. You can also visit the Cincinnati Zoo & Botanical Garden with your family. The capital of Ohio State, Columbus, is known for its art and science museums. There's something for everyone!
Eye-Catching Gardens
Ohio is home to several beautiful gardens and parks perfect for a family vacation. You can enjoy the beauty of nature in these gardens and parks while also learning about different plants and animals. The Cleveland Botanical Garden offers various sections, like flower gardens, butterfly gardens, rock gardens, etc. Also, you'll discover wildflower gardens designed to showcase nature's diversity.
The Franklin Park Conservatory and Botanical Gardens is a must-see attraction for families visiting Ohio. It offers a variety of indoor and outdoor gardens, with a diverse collection of plants from around the world. You'll find beautiful gardens there, like the Pacific Island Water Garden, the Palm House, and the Scotts Miracle-Gro Community Garden. All these gardens display different plant species and their natural habitats.
The Franklin Park Conservatory is also home to the John F. Wolfe Palm House. It is a Victorian-era glasshouse that is a registered national historic landmark. There you'll learn about different species of tropical plants and the history of the Conservatory.
Riveting Roller-coasters
Ohio state is famous as the roller coaster capital. It's also home to several amusement and water parks offering thrilling roller coasters and water rides. Its beautiful parks like Cedar Point, Kings Island, and Kalahari Resorts are known for exciting roller coasters. The Millennium Force, Top Thrill Dragster, and Steel Vengeance offer a particularly thrilling experience.
Furthermore, Kalahari Water Park has a range of water sports, such as wave pools, lazy rivers, and water slides. These water parks provide an excellent opportunity to cool off and have fun in the sun. Other attractions, including cuisine, entertainment, and seaside paths, are also available. Likewise, the Cedar Point amusement park is an excellent place for families to enjoy the summer weather.
North Market
North Market is a must-visit spot for any family traveling to Ohio. It is Central Ohio's authentic public market and serves over one million guests each year. In addition, it is considered to be a major public market in the United States. It provides a genuine taste of Ohio's capital city, Columbus, and shows off the city's rich cultural mix.
The market has some of the "best in class" local, independent enterprises. Therefore, you'll have the chance to discover unique and locally made products. Plus, there are other activities that your family can do. For instance, the Downtown Night Market is an open-air outdoor market at North Market every third Friday. The Night Market is also a one-of-a-kind venue, with a diverse array of performances. Moreover, Bridge Park, a new public market, is worth checking out for its variety of dining and shopping options.
Attractive Railway
The Cuyahoga Valley Scenic Railroad is one of the highlights of any trip to Ohio. The tourist excursion railway gives people a chance to see Cuyahoga Valley National Park's beautiful scenery. The railroad hosts numerous seasonal excursions, such as the Pumpkin Patch Train and Santa's Express.
Furthermore, you can enjoy the park with your family in many ways. For example, biking the trails one way and then taking the train back for a leisurely return trip. Besides, the park offers the opportunity to kayak the Cuyahoga River and hike trails. Hence, Cuyahoga Valley National Park features a wide range of options for visitors of all ages and interests.
When's the Best Time to Visit Ohio with Kids?
If you want to take your kids to Ohio, you should go in the spring, specifically between the months of April and May. September and October are also pleasant times to visit. Temperatures range from pleasant to warm during these months, with none of the summer's heat, humidity, or crowds, easing the stress of traveling so that the whole family may take part in more adventures.
However, the peak tourism season in Ohio starts from late May to August. Expect higher prices for lodging and higher crowd levels everywhere during this time. If you want to participate in warm-weather activities, such as going to the beach or pool, the best time is from mid-June to mid-September.
Always check the weather forecast and plan your vacation to Ohio accordingly.
What's the Weather in Ohio Across the Year?
Ohio experiences a range of weather conditions throughout the year. Ohio typically experiences lengthy, hot, and humid summers. Whereas winters are known to be very cold, snowy, and windy. The state also has a partly cloudy climate all year round. The temperature usually ranges between 22°F to 84°F. It is unusual to have temperatures below 5°F or above 92°F in a year.
The warm season lasts about four months, usually starting on May 23rd and ending on September 21st. The winter, on the other hand, lasts for about three months. The cold season usually starts on December 2nd and ends on March 2nd. To be precise, the coldest month of the year is January.
Regarding the clear time of the year, it usually starts around June 10th. This lasts for about 4.9 months, ending on November 6th. And this period of the year is best for outdoor activities as it has less cloud cover.
What's the Perfect Length of Time to Spend in Ohio?
How long you want to stay in Ohio is totally up to you and what you hope to get out of your trip. This state has several options to look for, from natural scenery to historical landmarks and cultural experiences. Some well-known attractions are the Rock and Roll Hall of Fame and the Cuyahoga Valley National Park. A weekend or week-long vacation should be enough if you're planning to visit the main tourist spots.
However, an extended trip might be needed if you want to explore more. A two-week trip, for instance, would be great for seeing various cities and experiencing other cultures. For outdoor activities like hiking or camping, a more extended trip is needed to fully enjoy the natural beauty of Ohio.
The Best Things to Do with Kids in Ohio
There are several activities for your kids to explore in the cities of Ohio. Some of them are listed below.
Visiting Toledo Zoo
The Toledo Zoo in Ohio is an excellent destination for families looking for an exciting educational experience. Its Aerial Adventure Course offers your family a unique way to explore the zoo. This course allows you to navigate through treetops on rope bridges, zip lines, and other obstacles. Along with a thrilling and challenging experience.
Furthermore, Tower Ridge is another popular attraction that offers panoramic views of the zoo from its tallest peak. You can enjoy the beautiful landscape and get a bird's eye view of the zoo.
Also, the African Carousel is a fun and interactive way for your family to learn about the continent of Africa. It features hand-carved animals and provides a unique way to explore the African savannah exhibit. Similarly, you'll experience the Safari Railway as a train ride. This ride takes you through the African savannah exhibit with a chance to see the animals in their natural habitats.
You can get a view of marine life with the Aquarium Adventure Trail. This trail offers a variety of aquatic species, including rays, sharks, and sea turtles. It also offers interactive experiences like touch tanks and behind-the-scenes tours.
Amazing Museums
Another reason to visit Ohio is its wide range of museums that are ideal if you're on vacation with family. One of them is the Canton Classic Car Museum. This museum has housed over 70 classic and vintage cars. It is an excellent option for families interested in the history of automobiles. Also, it allows kids to see and learn about cars from different eras.
Moreover, the museum offers interactive exhibits and hands-on activities, making the learning experience more engaging for your kids. Next is the Cleveland Museum of Art, a must-see destination for families visiting Ohio. It displays much American, European, and Asian art.
Besides, the National Museum of the United States Air Force, located in Dayton, Ohio, is another great place. It offers an in-depth look into the history of aviation and features exhibits. Along with the interactive displays and even an IMAX theater.
Most of all, you don't want to miss the Cincinnati Museum Center and the Columbus Museum of Art. These museums showcase art, history, and science in interactive and engaging ways. Like other museums, they also host special exhibitions and events throughout the year, such as workshops, lectures, and tours.
Great Wolf Lodge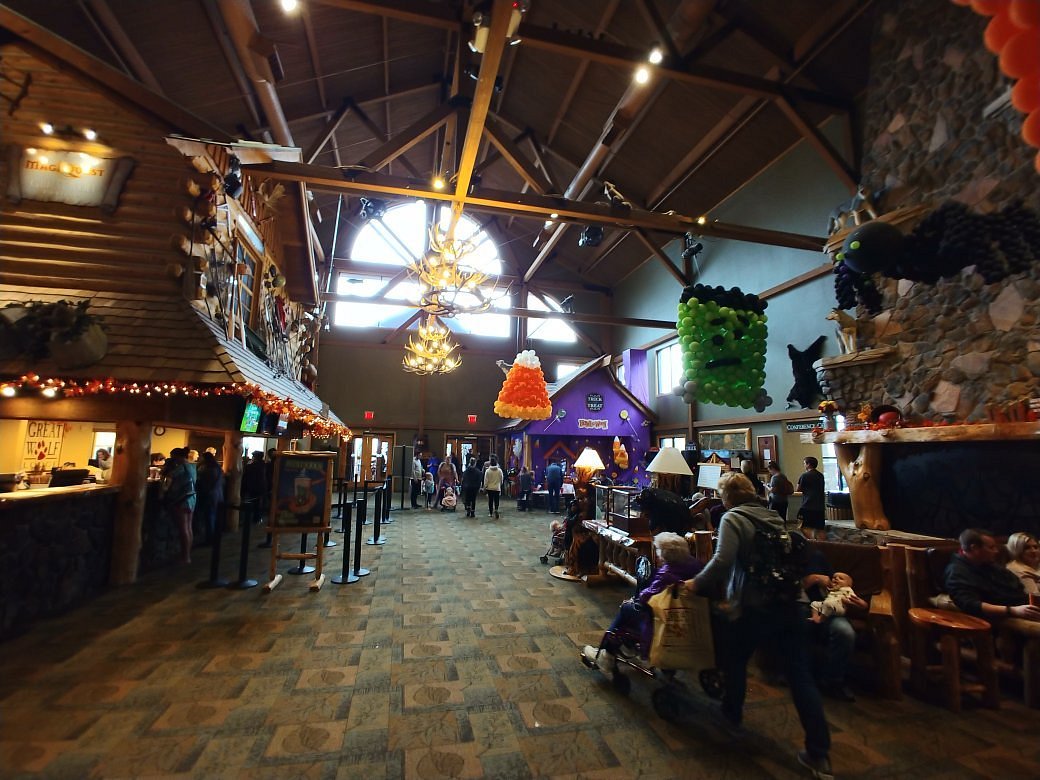 Great Wolf Lodge in Sandusky is a perfect destination for a family vacation. The resort offers an indoor water park with various activities for kids and families. It also features thrilling slides, a wave pool, and a lazy river, the perfect place to cool off on a hot day. You can enjoy a variety of land activities, like mini-golf, and explore an indoor ropes course that will keep your whole family entertained.
Moreover, your kids can enjoy a unique interactive adventure game called Magic Quest. Kids can earn points to unlock prizes and have fun exploring the resort. The resort also has a variety of themed suites, such as the Wolf Den Suite and the KidCabin Suite. These suites are designed to provide a fun and comfortable stay for families.
Great Wolf Lodge also offers a variety of dining options for your family. It features a buffet, a pizzeria, and a family-style restaurant. Besides, the Ten Paw Alley, a bowling alley, offers your kids a fun and interactive experience. And the Northern Lights Arcade is another fun option that will provide a fantastic experience for your kids.
On the other hand, if your kids are interested in mining and digging, the resort has an interactive mining experience. It's called Oliver's Mining Sluice, where kids can search for gems and fossils. Another fun activity is the Build-A-Bear Workshop, where kids can create their stuffed animals.
Cleveland Museum of Art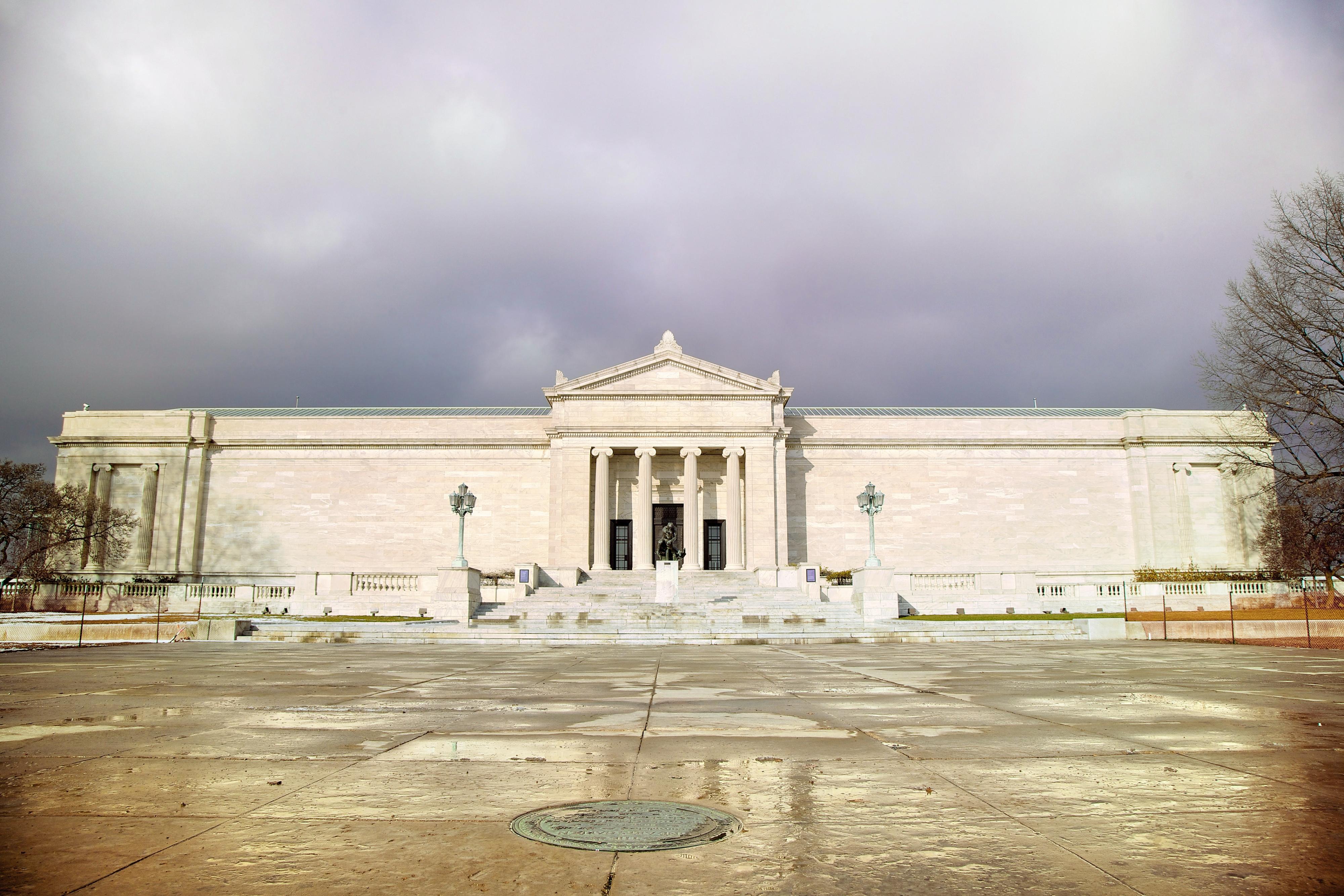 The Cleveland Museum of Art is a must-see destination for families visiting Ohio. With a wide range of special events, lectures, and daily guided tours, there is something for everyone to enjoy. The museum's special exhibits are a major draw for visitors. This exhibition features the works of some of the most renowned artists throughout time.
It also offers a variety of lectures and programs for families, including gallery talks, artist demonstrations, and hands-on art-making activities. Besides, the museum's education department provides programs designed specifically for children. It includes the Art Adventures program for children between five to ten ages and their families.
Your kids will enjoy the music and performance events. There is always something happening at the museum, from classical music concerts to dance performances. These events often take place in the beautiful Gartner Auditorium.
The Best Family Hotels & Resorts in Ohio
Sauder Heritage Inn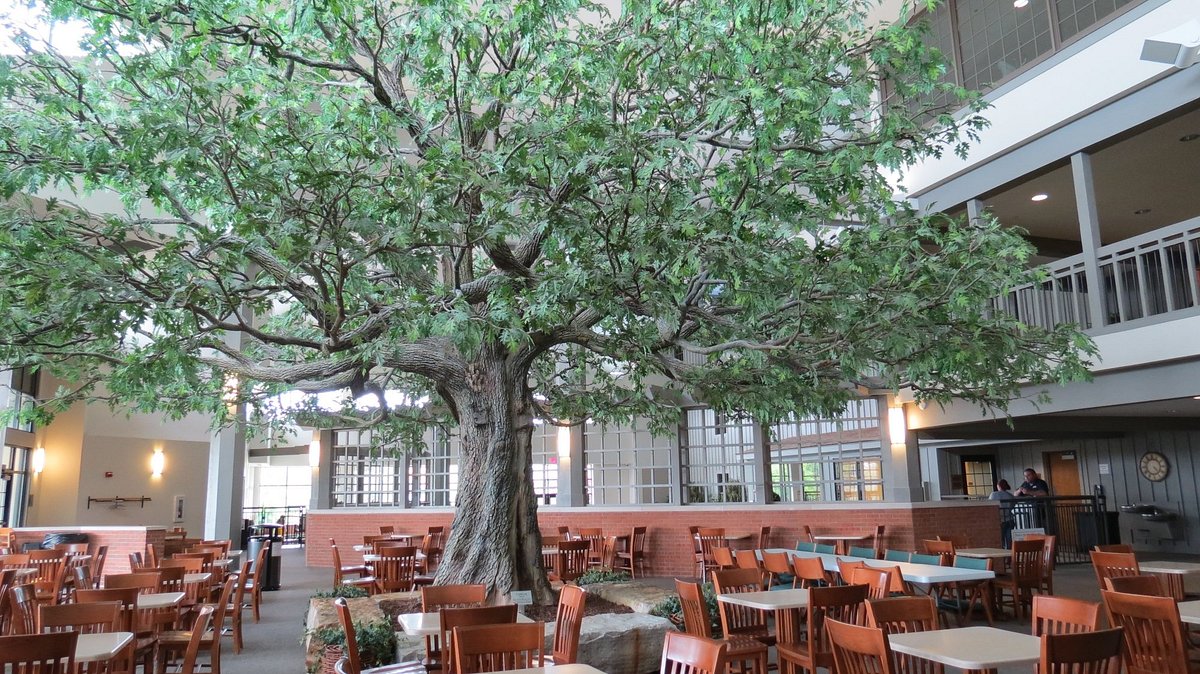 The Sauder Heritage Inn is a picturesque country lodge located in Northwest Ohio. It is a unique and ideal destination for families, who are looking for a vacation spot, retreats, classes, group tours, or conferences. The Inn offers great value for money and is perfect for groups of all sizes.
The Inn boasts a number of luxurious amenities, including a warm and inviting fireplace. You can also enjoy the indoor swimming pool complete with a waterfall, a hot tub, game, and exercise rooms, and much more. The Inn features a spacious banquet room, ideal for larger gatherings such as conventions. With its beautiful surroundings, top-notch amenities, and great value, the Sauder Heritage Inn is the perfect choice for your next family vacation or retreat.
Maumee Bay Lodge & Conference Center
Maumee Bay Lodge & Conference Center is a perfect destination for those looking to explore and experience everything nature has to offer. Located near the Maumee Bay State Park, guests can enjoy a wide range of outdoor activities. You can choose from fishing or sailing boats, and more.
With its cozy fireplace, Maumee is the ideal place to unwind and enjoy the outdoors. Also, Maumee is perfect for families, with a range of activities for kids such as basketball, a game room, and more. There are also hiking and birding trails for guests to explore.
The lodge also features an excellent restaurant and bar, perfect for enjoying a delicious meal after a day of outdoor activities. And if you want to go for family biking, the lodge could provide the necessary facilities and equipment.
Romer's Westlake Hotel Villas
Romer's Westlake Hotel Villas is a spacious and comfortable accommodation option located near Grand Lake St. Marys. Each villa is designed to provide guests with all the comforts of home, with two bedrooms that can comfortably accommodate up to 6 people. The villas have a fully functional kitchen, a cozy sitting area, and a washing machine and dryer.
Additionally, the hotel's location is ideal for those looking to explore the beauty of Grand Lake St. Marys, minutes away from the hotel. It's also conveniently located off State Route 127 and is minutes away from local restaurants, boutiques, and recreational activities. Because of its convenient location, visitors can easily explore all that the region has to offer.
What's the Average Cost of a Hotel in Ohio?
The average cost of a hotel in Ohio depends on the location you are staying. It also varies when you're traveling around the year. Hotel prices in Ohio range from $40 to $100 per night on average. The price tag, though, can soar to $200 or more if you have your heart set on staying at a five-star hotel or resort. It's better if you plan your trip by consulting with online travel sites.
The Best Places to Eat with Kids in Ohio
When dining out with kids in Ohio, there are several great options. From family-owned diners like Pete's Restaurant in Canton to casual eateries like The Pancake House Family Diner, these restaurants offer delicious food options and a kid-friendly atmosphere.
Heck's Cafe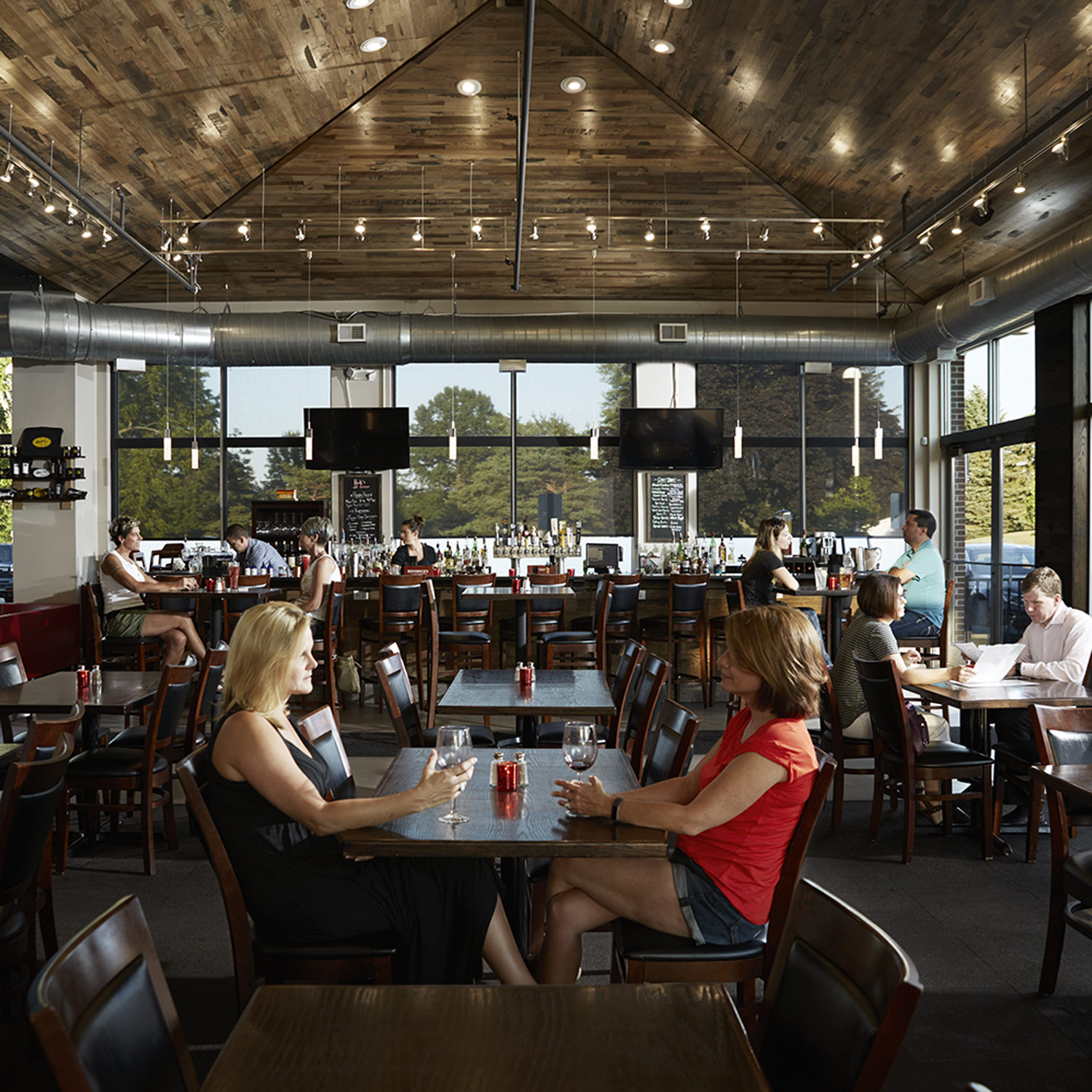 Heck's Cafe, located in the heart of Ohio City in Cleveland, Ohio, is a fantastic choice for families looking for a great dining experience. The restaurant is a perfect blend of a casual dining spot and a place to meet up with friends. The indoor garden seating area provides a unique and inviting atmosphere.
The restaurant is known for its delicious gourmet burgers. They offer an all-encompassing seasonal and locally sourced menu with the freshest local ingredients and original recipes. This allows families to enjoy a wide range of options to choose from.
Nutcracker Family Restaurant
Nutcracker Family Restaurant is an excellent place to eat with kids in Ohio, located explicitly in Pataskala. It is a '50s-style diner that has been around for 25 years. The restaurant is a great place to grab breakfast, lunch, or dinner, with an all-day breakfast that includes eggs, toast, and omelets.
They have daily lunch specials and dinner options, including steaks, pasta, seafood, and homemade favorites. They also provide online ordering for pick-up. Nutcracker Family Restaurant is known for its award-winning home cooking and is loved by locals and tourists. The atmosphere is casual, family-friendly, and perfect for a meal with kids.
Mansfield Family Restaurant
Mansfield Family Restaurant, established in 1970, is a trendy and highly-rated dining spot in Ohio. It's an excellent choice for families looking for an affordable and casual dining experience. They offer daily Breakfast, Lunch, and Dinner specials that include a wide variety of American cuisine. You can choose from burgers, sandwiches, soups, salads, pasta, steak, chicken, and all-day breakfast options.
They also serve freshly brewed coffee and homemade fresh Amish pies. The atmosphere is friendly, casual, and perfect for dinner with kids. The restaurant is known for its great prices and deals and is highly rated on Tripadvisor and yelp. Also, the diner is located in Mansfield, OH, and is a must-visit for anyone looking for a family-friendly dining experience.
The Pancake House Family Diner
The Pancake House Family Diner is a fantastic dining destination for families in Ohio. Since its doors in December 2009, it has served a delicious selection of classic diner dishes and traditional meals. In 2019, the restaurant expanded and opened a new location in Polaris/Lewis Center at Oak Creek Plaza.
The inside is decorated in a contemporary take on the classic American diner style. Customers can observe their cuisine being made and cooked, which enhances the overall dining experience. The menu has options for both adults and children, and the ambiance is casual and welcoming.
Pete's Restaurant
Pete's Restaurant in Canton, Ohio, is a fantastic choice for families looking for a great dining experience. The restaurant has been family-owned and operated since 2004 and is known for using only the freshest and finest ingredients prepared daily.
The atmosphere is kid-friendly, with outstanding service. The restaurant offers daily specials as well as seasonal specials, which provide customers with a variety of options to choose from.
Their breakfast menu includes sandwiches, steak, omelets, and a menu with fillings. As well as an a la carte menu that includes English Muffins, Giant Cinnamon Rolls, Home Fries, and Potato Pancakes. The restaurant has received great reviews on Tripadvisor, and it's worth checking out. With its delicious food and great service, Pete's Restaurant is perfect for dinner with kids in Canton, Ohio.
The Best Day Trips from Ohio That the Whole Family Will Love
There are many eventful things to do while you are in Ohio with your kids. Let's look at some of them below.
Wildlife Conservation Center: It is a great destination for animal lovers. Here, you'll have the unique opportunity to see a variety of animals from around the world. Some of them are giraffes, zebras, and rhinos, all in their natural habitats. Therefore, you can take advantage of the various guided tours and safari.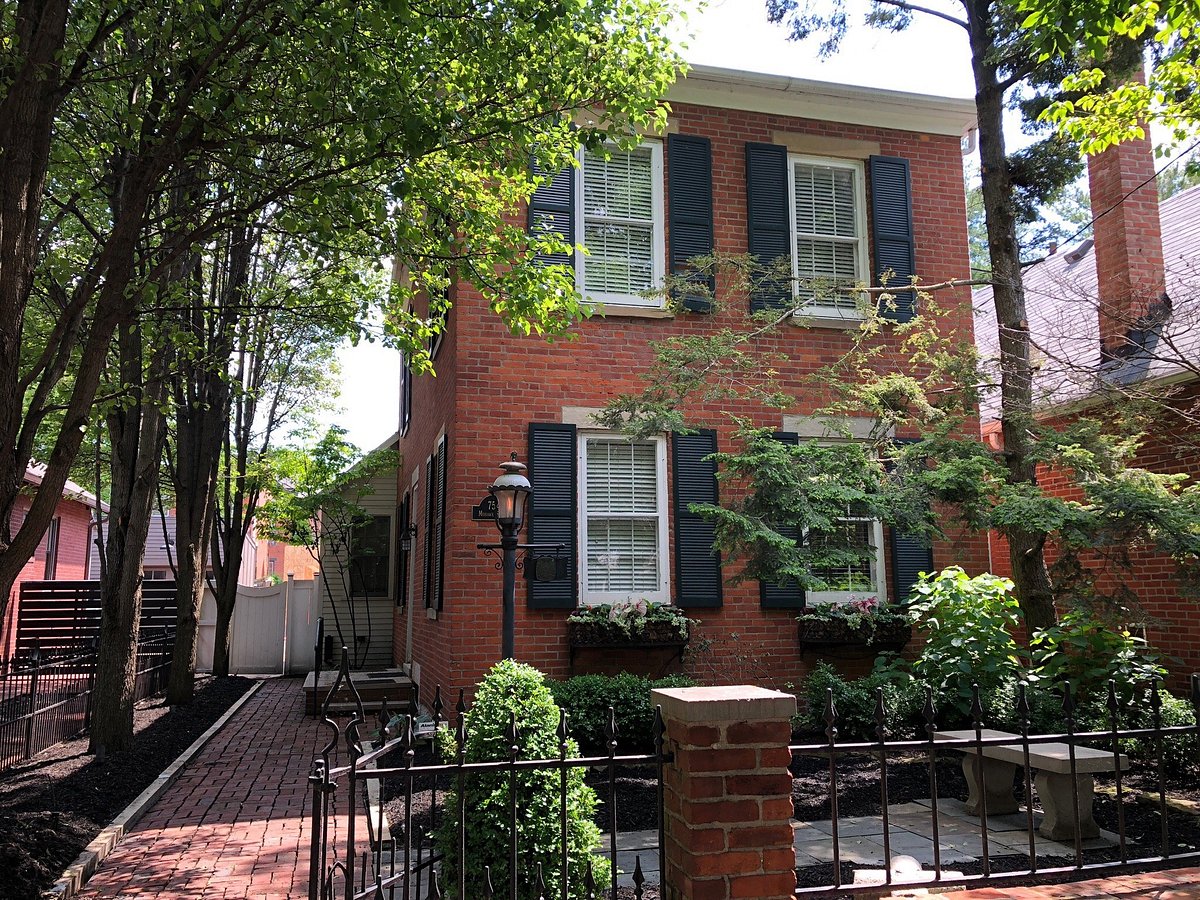 German Village: This Columbus district is rich in history and deserves a visit from anyone with even a genuine interest in the past. It has charming brick houses and cobblestone streets. You can enjoy their shops, bakeries, and restaurants, which are also kids friendly.
Old Man's Cave: A skatepark in Hocking Hills, which is an ideal place to explore more about nature. It features beautiful waterfalls and caves. Also, a great choice if you're into hiking.
How to Get Around Ohio During Your Vacation
Taxis
Taxis are a convenient option for getting around Ohio during your vacation. Many good taxi services are available in the state, and you can easily book a ride by calling. The fares are metered, so you will know the cost of your ride before you set off, and they are generally reasonable.
Taxis are also an excellent option for groups and families, as they can comfortably seat multiple passengers, and you do not have to worry about parking. Also, this is an excellent option if you want to relax with your family without worrying about driving or navigating unfamiliar roads.
Car Rentals
Another popular way to get around Ohio during your vacation is to rent a car. Major car rental companies are available in airports and cities throughout the state. The roads in Ohio are well-maintained and in good condition, making it easy to navigate and explore the state. Renting a car allows you to have the flexibility to visit multiple locations and see the beautiful scenery that Ohio has to offer while driving.
Buses
For an affordable and convenient way to travel around Ohio during your vacation, consider taking the bus. Greyhound is the most widely available bus line in the state, with routes in 25 cities. This option is perfect for families and groups, as well as those wanting to visit destinations that may not be easily accessible by car or train.
Before planning your trip, make sure to check the schedule, routes, and fare to ensure it aligns with your travel itinerary. Taking the bus is a great way to see the state and its cities, especially for those on a budget.
The Best Ways to Get to Ohio for Your Vacation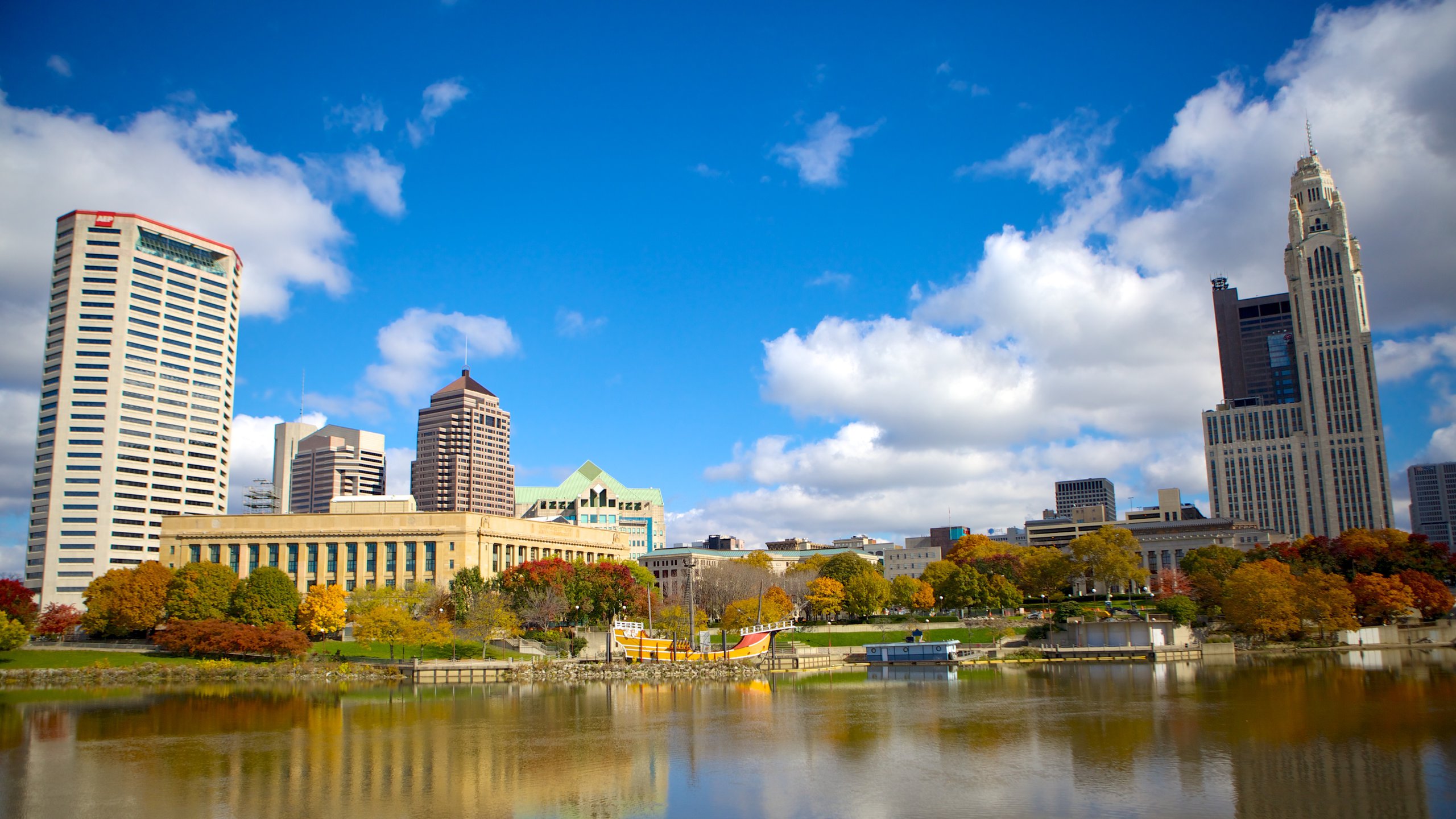 Airplane
One of the best ways to get to Ohio for your vacation is by airplane. It's comfortable, fast, and convenient. Ohio has two major airports: Cleveland Hopkins International Airport and Port Columbus International Airport. These airports offer a variety of domestic and international flights, making it easy to plan your trip from anywhere.
Additionally, you can find budget-friendly flights, deals, and discounts on flights which can make your travel more affordable. Some airlines offer direct flights to Ohio, which can save you time and hassle. It's important to check the schedule and fare of the flights and book in advance to get the best prices.
Train
Another way to get to Ohio during your vacation is by train. Amtrak operates three train lines that run across the state, providing a fun and scenic way to reach Ohio's major cities. The Cardinal line runs between Chicago and New York City, stopping in Cincinnati. The LakeShore Limited runs between Chicago and New York City or Boston, stopping in Cleveland. The Capitol Limited runs between Chicago and Washington, DC with a stop in Cleveland.
Car
Traveling to Ohio by vehicle is another enjoyable option for vacationers. Taking a road trip with your family can be a great opportunity to bond and experience new things. The highway infrastructure in Ohio is excellent, so getting where you need to go shouldn't be a problem. The highways and roads are in excellent shape, making travel a pleasurable experience.
While driving to Ohio, you'll be able to enjoy countless scenes along the way, from the picturesque countryside to bustling cities. It's also a great way to meet new people and explore along the journey.
8 Top Tips for Staying Safe in Ohio When Visiting with Kids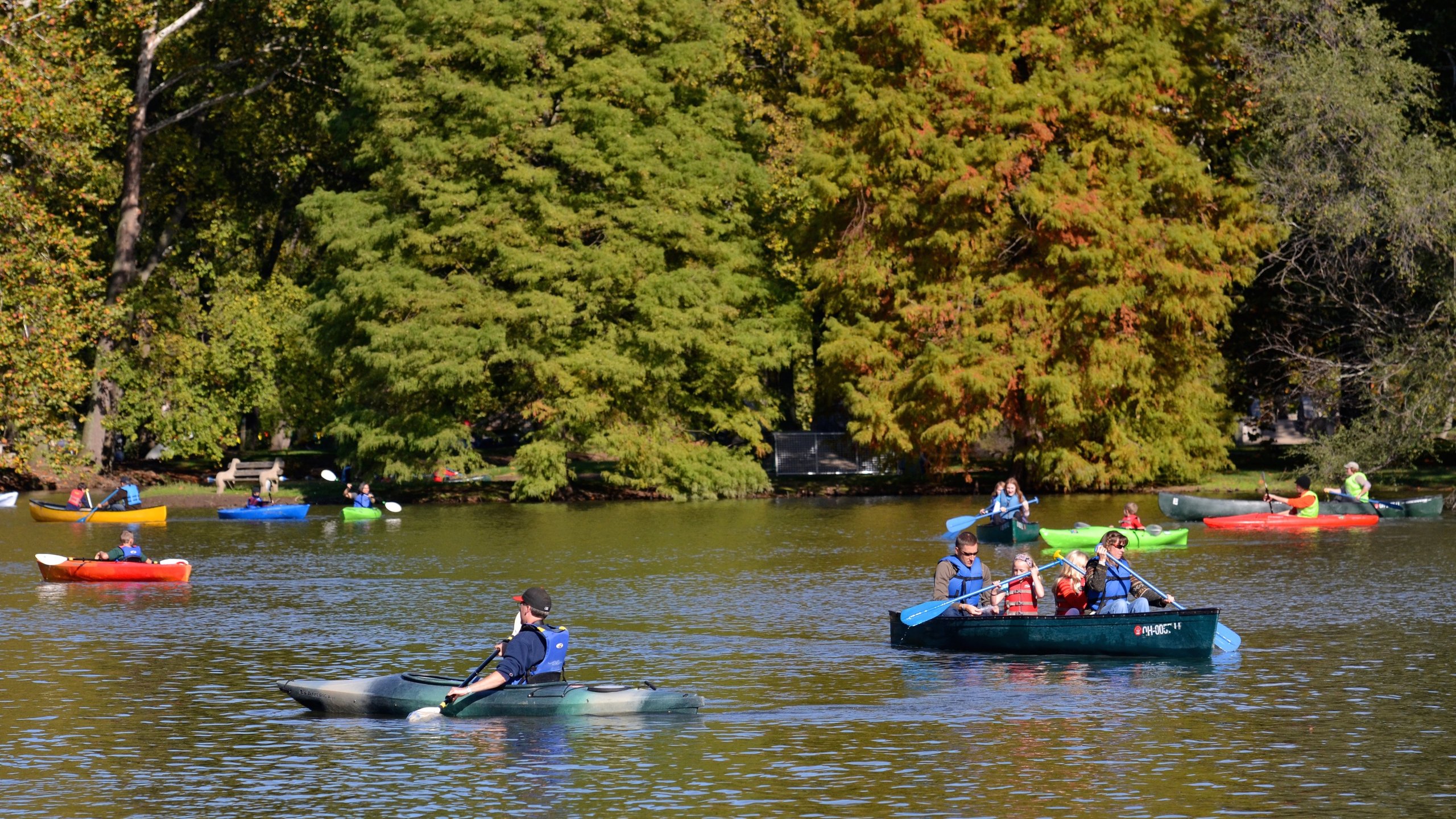 Now we'll look into some top tips for a safe vacation in Ohio with kids. In this section, we've included eight top tips for an incident-free journey.
Plan a child-friendly travel itinerary that includes activities and attractions that will be enjoyable for kids.
Before setting out on a trip, double-check your travel insurance policy to be sure you're covered.
Pack a medical kit including essentials like band-aids, antiseptic cream, pain relievers, and any necessary medication for the children.
Have a backup plan in case of unexpected events, such as bad weather or unexpected closures.
Check windows and doors in hotel rooms to ensure they are properly locked for safety.
Use duct tape to childproof outlets and other potential hazards in hotel rooms.
Encourage children to use the bathroom before leaving any location to avoid accidents.
Bring inflatable balloons or any other child-friendly entertainment to keep children occupied during the trip.
Conclusion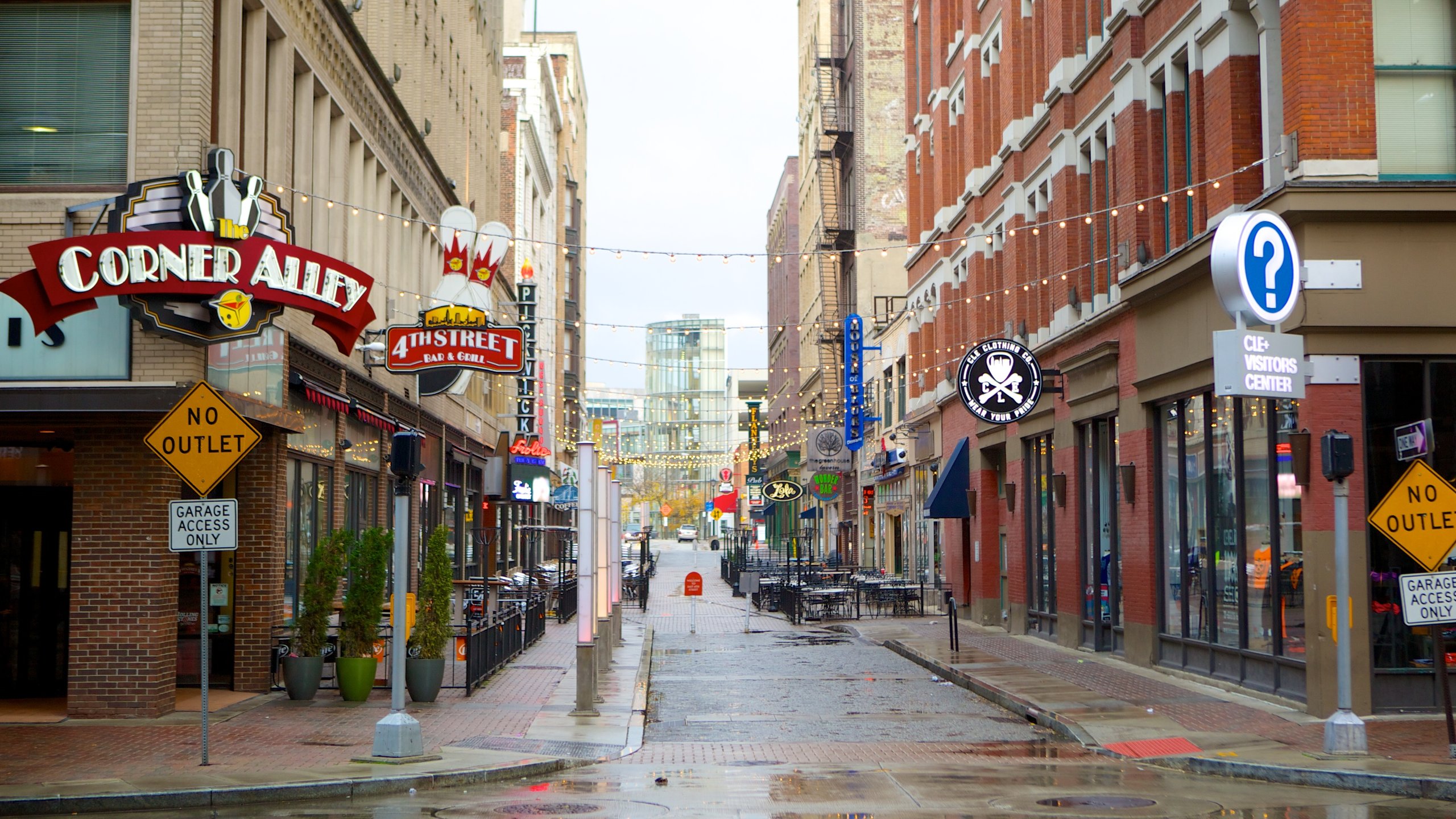 In conclusion, Ohio is a state that offers a wide range of surprises and adventures for families. From amusement parks to natural wonders, there's something for everyone to enjoy.
However, planning ahead is essential to make the most of your trip, especially when traveling with kids. That's why we've created this Ohio family travel guide, specifically designed for families with kids.
With information on the best family-friendly activities, suitable accommodations, and delicious food options, this guide will help you make the most of your trip to Ohio.
More about our TFVG Author