If you're someone who enjoys spending time in nature, then you should definitely continue reading. We've compiled a list of the best Ohio state parks with cabins that suit every nature lover's dream.
Every observant visitor can bask in the beauties of these wild and scenic parks. These parks provide activities that are able to spike everyone's interest. So, don't miss out, and make sure to read about the best parks in Ohio and book a cabin for your next camping experience.
Lake Hope State Park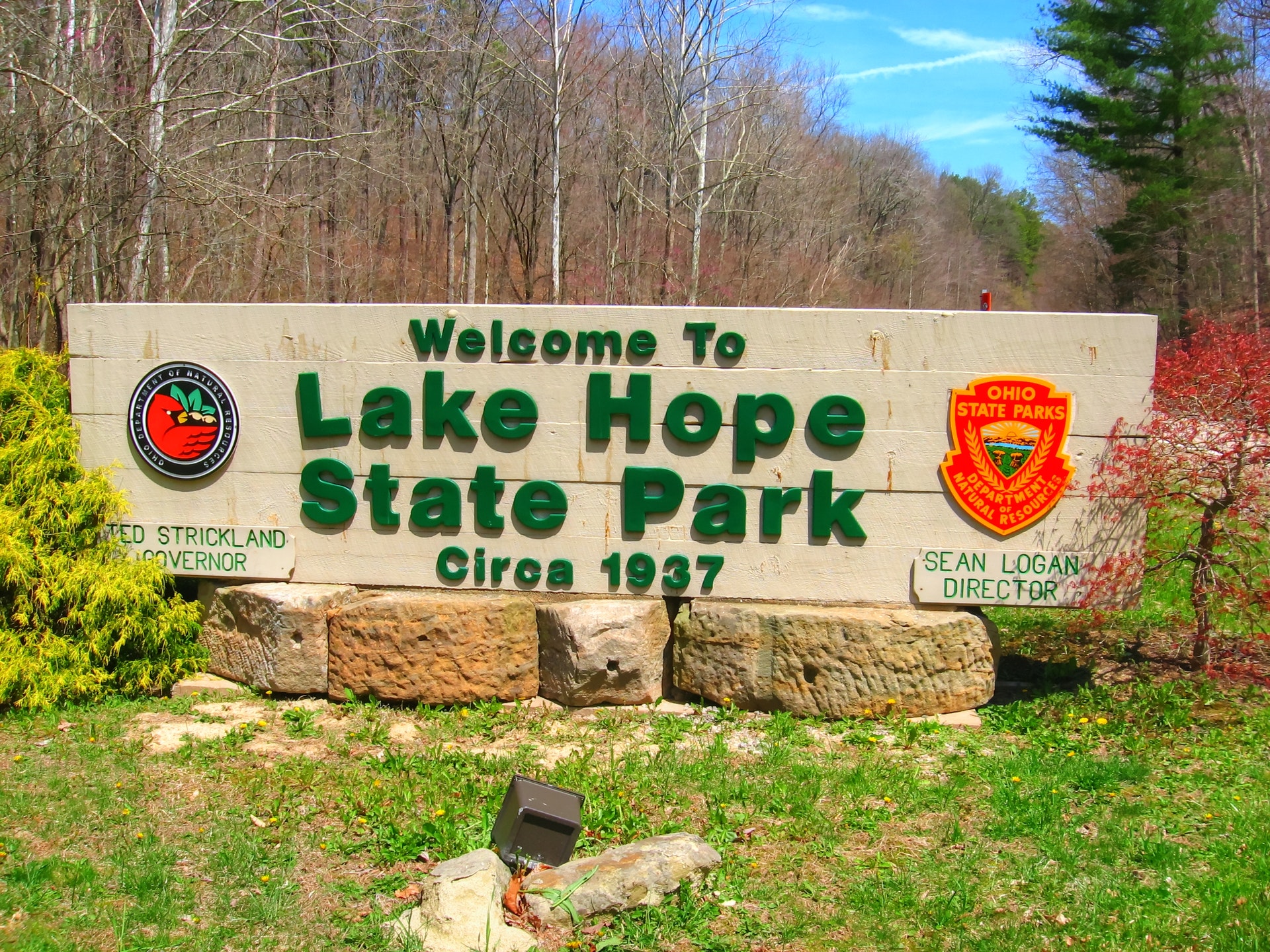 Lake Hope State Park is one of the best Ohio state parks with cabins you can visit to have a great time with your family.
Surrounding area
The park is surrounded by the Zaleski State Forest, which covers around 28,000 acres of land and adds to the remoteness of this picturesque park.
Perfect cabins
The park contains around 67 cabins, most of which have two bedrooms. The cabins have a deck attached to them where you can sit down and have a nice meal with family or friends while you enjoy the beautiful scenery. Each cabin has a grill and a fire pit outside to fulfill the true camping experience.
Fun activities
At Lake Hope State Park, there are plenty of activities you can do, but at the same time, it is the perfect place to do very little as well and just enjoy scenic nature. Here, you're able to go hiking, as there are many hiking paths that cover the entire area. You can go fishing, boating, and swimming in the beautiful Lake Hope, as well as experience feeding the local hummingbirds.
Pricing
Most of the cabins have wood-burning fireplaces. The park's cabins come in three categories: Wildlife cabins (they come without fireplaces), Forest cabins, and Iron Furnace cabins. The price for an overnight stay ranges from $90 to $120.
Cowan Lake State Park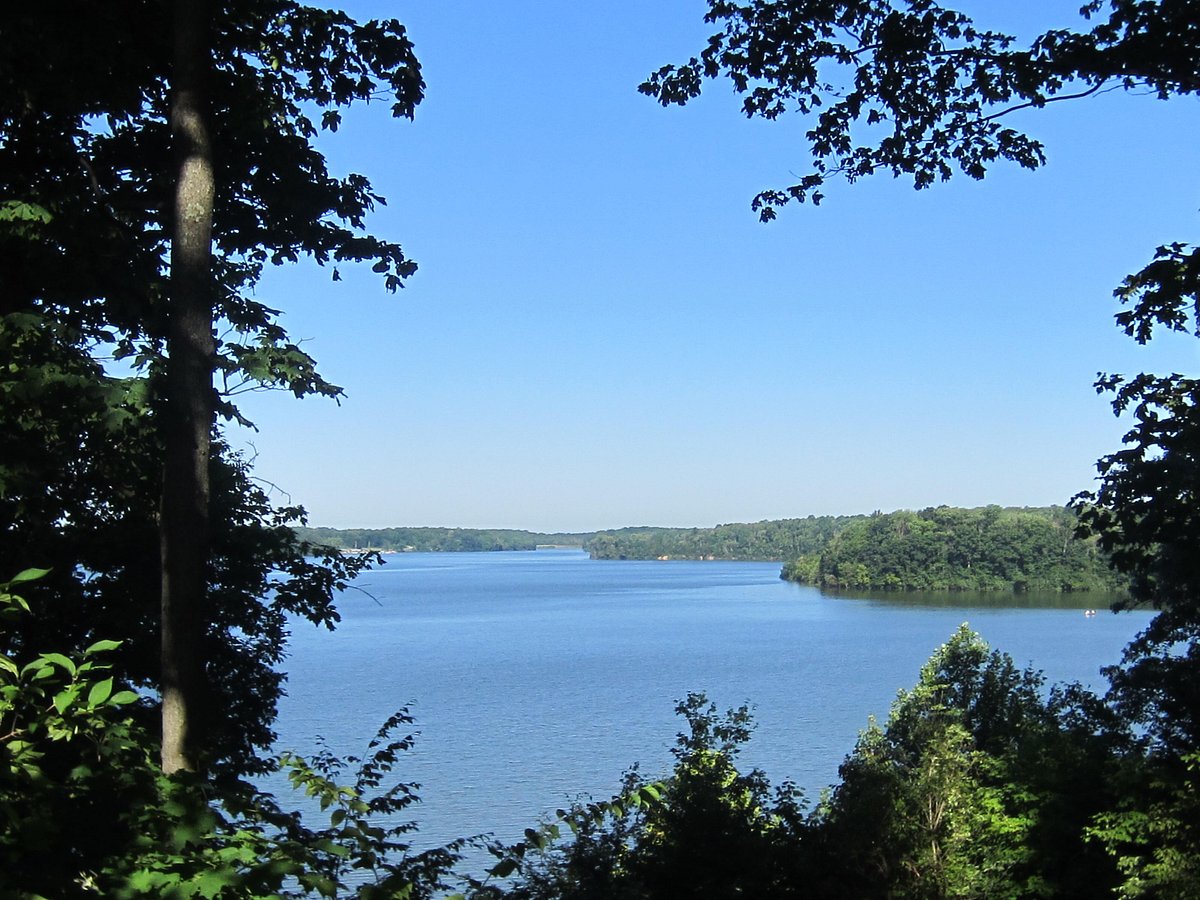 Cowan Lake State Park is one of the largest Ohio state parks with cabins that are available for reservation all year round. With a plethora of cabins and campsites, beautiful nature all around, and many fun activities, Cowan lake State Park might be the best place to go. It is especially ideal if you're looking to spend a nice weekend in a recreational area with your family.
Beautiful nature
Cowan Lake is located near the Cincinnati Arch, whose erosion over time exposed the fossil-rich limestone, making this area one of the most popular fossil-hunting locations in the world.
The lake is surrounded by a beech-maple forest, and this woodland contains many beautiful wildflowers that enrich the area. Cowan Lake State Park also provides a habitat for various animals, which visitors can spot during their hikes in this campsite.
Variety of cabins
Most of the Cowan Lake State Park cabins are private properties, and people usually rent them directly from the owners.
There's a variety of cabins available, making it suitable for everyone's preference. The cabins have heating available, fully-equipped kitchens, multiple bedrooms, and more. Going there will give you the perfect stay with all the basic necessities for a full family with kids.
Excess of activities
Cowan Lake State Park has a plethora of amazing activities. You can do many boating activities, such as sailing, the most popular lake activity. Fishing is also allowed, and there's an accessible fishing pier near the park's Pine Tree picnic area.
The place is also perfect for picnicking with loved ones, swimming at the lake's public beach, hiking on the six different trails, and more! As for the winter, you should definitely try out some cross-country skiing.
Pricing
Concerning the variety of cabins available, we've looked at the prices for most of them. The majority of cabins that provide all the basic necessities cost around $90 to $150 per night.
Pike Lake State Park
If you're looking for nice and peaceful Ohio state parks with cabins, Pike Lake State Park might be the perfect pick, especially if you're looking to stay with family. This state park is located in southern Ohio, right in the midst of its beautiful wooden hills. It has the perfect rustic charm that will make your stay worth a while due to the small lake and all the trees surrounding it.
Charming sceneries
The Pike Lake area is located in the Appalachian Plateau's unglaciated part. It sits perfectly between the hilly section of Ohio and the rolling farmlands in its western portions. This park is specific for its dense oak forests as well as its variety of wildflowers that create wonderful displays all year round.
Various cabins
Pike Lake State Park features five different types of cabins, but the most popular ones are the basic cabins. These are perfect for four-people families. The cabins contain a living and sleeping area, a kitchen as well as a dining area, and a bathroom with a shower.
Interesting activities
Swimming is one of the best activities you can enjoy at a park like this. The park provides a beautiful sandy beach for its visitors with showers and changing areas available. You can also go fishing or boating with rowboats, canoes, and kayaks available for rent. One of the best attractions is the park's disc golf course which fits every golf enthusiast's dream.
Pricing
The one-night stay rental price for a basic cabin is around $60. However, if you're looking to rent a bigger place for more than four people, then other cabins are ideal. With a rental price of $120 for one night, they provide you with everything you need for a six-person stay.
Tar Hollow State Park
The Tar Hollow State Forest covers 16,446 acres of land and is considered Ohio's third-largest forest. The Tar Hollow State Park is right at the border of this forest, and it is the perfect area to go camping and enjoy many recreational activities.
Scenic nature
The Tar Hollow State Park gets its name from the tar gathered from the pine trees surrounding the area. The park contains twisting forest roads that pass through thick woodlands.
Redbuds, dogwoods, and various wildflowers paint the hillside areas when they bloom in the springtime. Whichever season you visit it in, the park will leave you in awe. It is also a stronghold for many animal species which you can spot during your hikes.
Perfect cabins
Tar Hollow State Park has different cabins available for reservation. The Sherman cabins accommodate up to four people and have all the amenities to make your stay relaxing. The Cedar cabins also accommodate eight to 12 people, which are perfect for a bigger family or friend group.
Fun activities
Tar Hollow State Park has six different trails where you can hike. You can also go boating and rent a paddleboat, a canoe, or a rowboat to enjoy the beautiful scenery that surrounds the lake and do some fishing along the way. Lastly, you can enjoy birding and spot over 114 different species that inhabit Tar Hollow, State Park.
Pricing
The Tar Hollow Sherman cabins cost around $60 per night, while the Cedar cabins can go around $120.
Conclusion
These Ohio state parks with cabins will make your visit worthwhile. With the beautiful sceneries surrounding these campsites, the cheap and well-kept cabins, and the abundance of amazing activities, you and your family will have the best getaway ever. Make sure to book a reservation at some of these state parks in Ohio to enjoy your family time to the fullest.
More about our TFVG Author