Oklahoma has many state parks situated around its beautiful lakes. These parks are solely built to allow people the true enjoyment of spending family time in the state's breathtaking scenic woodlands.
Each park has many cabins that can comfortably sleep anywhere from six to 14 people. Apart from that, each cabin is perfectly equipped to make your stay truly worthwhile.
Therefore, if you want to take your family or friends on the best outdoors trip ever, read about all the great Oklahoma state parks with cabins that we've selected for you, and all the amazing activities you can do there.
Keystone State Park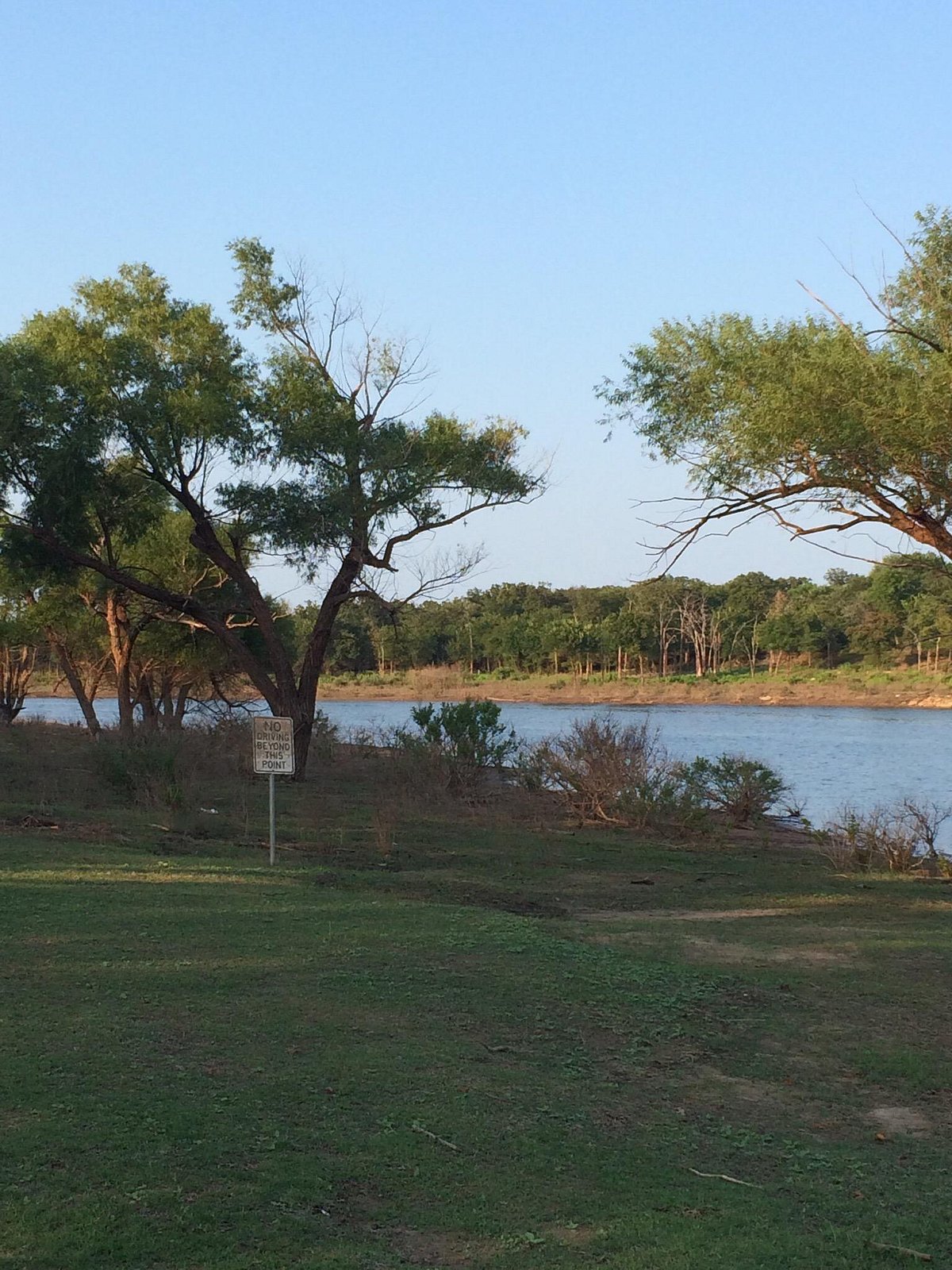 Keystone State Park is the most beautiful and family-friendly of all the Oklahoma state parks with cabins. It is the perfect place to take part in many fun activities. Tulsa, the second largest city in Oklahoma, is near this state park.
Therefore, you can spend your entire day enjoying the peaceful park and go out for some fun in town during the evening.
Nature
You can go exploring all around the edges of Keystone lake. The lake is surrounded by many beautiful trees and wildflowers which bloom during the spring. As you hike through the trails of this peaceful park, you'll be able to spot many of the birds specific to this area and other wildlife.
Cabins
Keystone State Park has Lakeview cabins that are equipped with fireplaces. The cabin campsite also has a community center, picnic sites, playgrounds, and comfort stations with showers. Some of the cabins even feature jacuzzi tubs.
Most of the cabins sleep six people, and they have two bedrooms. Each cabin has a modern bathroom and a kitchen with a fridge, microwave oven, and stove. You can rent the cabins for around $100 to $130 per night.
Activities
The park has a full-service floating restaurant during the sunny season, providing you with a unique dining experience on the water. It also has a fishing pond area and a playground where you can keep your kids entertained.
If you want to have an action-packed time, you can cruise on the lake by renting out a boat or participate in some water sports. The park contains boat ramps that provide easy access to the lake.
Great Salt Plains State Park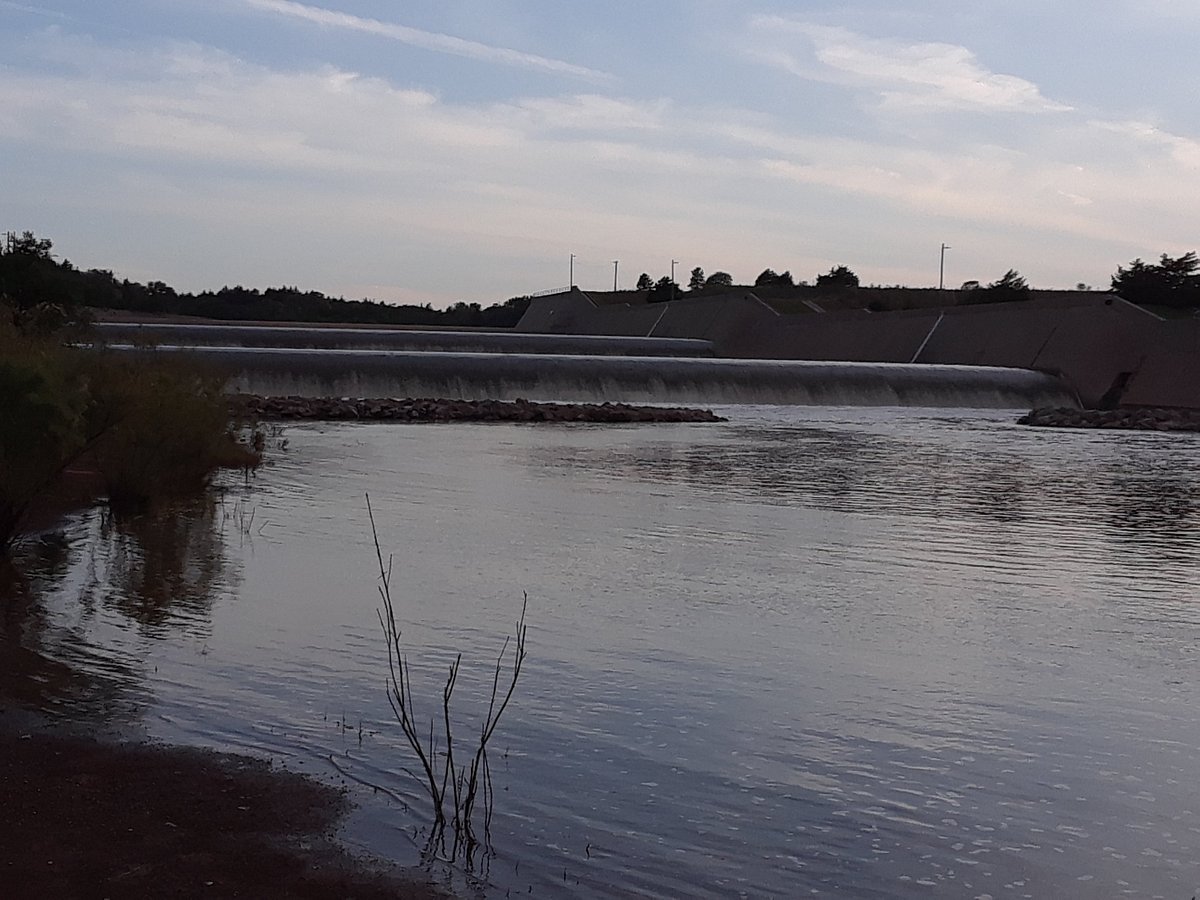 If you're looking for a new outdoor experience for your next getaway, then make sure to check out the Great Salt Plains State Park.
There, you can rent a cabin and spend quality time with your family and friends on the park's salt crust formed from its prehistoric sea bed.
From having fun at the park's campsites – to enjoying its new and eco-friendly cabins, you will have the most enjoyable time. This state park is truly nature's gem!
Nature
The pelicans are the most interesting things at Great Salt Plains State Park. So, you can go birdwatching with your loved ones and keep an eye on these migratory birds.
The park also has a seasonal crystal dig area where people can hunt for selenite crystals, usually found under the salt crust. It is also the only place in the world where this type of crystal can be found.
Cabins
You can rent a cabin for around $90 to $130 per night. Many cabins are available at the park, all fully renovated and eco-friendly.
They are perfectly suited for you and your family, and you can easily find cabins that bed over eight people. Each cabin is fully equipped with all the basic necessities to make your stay feel at home.
Activities
You won't get tired of fun activities at Great Salt Plains State Park. You can go swimming at the beautiful lake, and you can go whitewater paddling as well if you rent out a paddleboat.
If you want to enjoy a breath of fresh air and take in the beautiful scenery, then we suggest you try out the park's horseback riding program. As a substitute for that, you can also go biking, hiking, and even wildlife watching together with your family.
Greenleaf State Park
Greenleaf State Park is the perfect family-friendly recreational area that offers spectacular scenery. It includes a lake, cabins, multiple campgrounds, hiking trails, and recreational facilities.
Most of the lake cabins at the park were built in the 1930s and were constructed from natural stone, and up to this day, they remain as a tribute to the people who built them.
Nature
Greenleaf is one of Oklahoma's original seven state parks and has one of the most breathtaking views in the state.
The park is centered around the glittery waters of Greenleaf Lake, which covers around 930 acres of the area. It is the perfect place to spend a weekend, as it provides a secluded setting due to its oak forest.
Cabins
Greenleaf State Park's cabins are built out of native stone. There are 14 cabins in total, all equipped with bathrooms, kitchens, dishes, beds, linens, heating, air-con, and satellite TV.
Each cabin has one bedroom, and some of the cabins even have a fireplace which makes them perfect for a winter getaway for a whole family. Prices for an overnight stay at one of the cabins go around $100 to $120.
There's also a fully-equipped secluded cabin right by the lake built specifically for those with physical impairments. Pets are also allowed in the cabins for a small fee.
Activities
The park has a miniature golf course where you can enjoy having fun with family and friends. It also has a designated swim area, a discovery center, multiple hiking trails with beautiful nature, basketball courts, volleyball courts, and an amphitheater.
You can also rent out a fishing boat with a motor; however, motorized watercraft is prohibited. There are also kids' ponds where children that are 16 and under can fish without a permit.
Robbers Cave State Park
Robbers Cave State Park opened shortly after 1936 and was one of the Original Seven Oklahoma State Parks.
Throughout the years, the park has gained an equestrian campground, a lodge, and an area for ATVs. It is a unique getaway for campers who want to enjoy a nice and quiet place.
There are plenty of things to see and do here, so much so that you'll want to plan your entire weekend just to see everything.
Nature
Robbers Cave State Park is one of the best Oklahoma state parks with cabins. It is located in southeast Oklahoma, on the hills of the San Bois Mountains.
Bushy woodlands surround the park with hiking trails leading all around them. It has a beautiful lake that never fails to leave visitors in awe.
Robbers Cave State Park is also home to many wild animals, which you may be able to spot while you're staying here. The best time to visit is during the fall when the leaves turn yellow and create breathtaking scenery.
Cabins
The cabins at Robbers Cave State Park are available for rent starting from $66 per night. The park has 26 cabins in total, 18 of which are single cabins and eight duplex ones. The cabins contain a fireplace, a fully-equipped kitchen with all the needed utensils, a coffee maker, and clean bed sheets.
Once you get a look at Robbers Cave State Park cabins, you'll instantly want to snuggle into one of them. The park is the crown jewel of Oklahoma's State Parks, and it's definitely worth exploring.
Activities
There are many things to do and enjoy at Robbers Cave, whether by yourself, with friends, or with family. You're able to go rappelling, cave exploring, hiking, and horse riding through the park's beautiful nature trails.
You can also enjoy some seasonal trout fishing by the beautiful lake, go swimming, and even rent out a paddleboat. As for the adventurers, there are sandstone cliffs that you can climb and rappel down as you enjoy the view.
Conclusion
Whether you're from Oklahoma or considering going on a trip there, make sure to take your family to some of the Oklahoma state parks with cabins. No visit to the state is complete without making a stop for a dedicated getaway at one of these excellent parks.
With all the beautiful landscapes and the glistening lakes nested in the green woodlands, you will have the most peaceful experience in these natural daily life rehab areas.
If the road ever takes you this way, don't forget to take your whole family, rent out one of the great cabins, and take part in some of the amazing activities that these parks offer you.
Whether you go hiking, swimming, birdwatching, or rent out a boat, you will surely have the most memorable time.
More about our TFVG Author