Oklahoma may not be the first state most people think of for vacations with the kids, but it still has plenty of fun for families of all sizes, offering everything from beautiful road trips through forests to planning your holiday around visiting one of the many festivals and food fairs. 
The state offers exquisite outdoor activities, like fishing, hiking, boating, and golf, so your family won't worry about boredom.
Check out these top family resorts in Oklahoma to inspire where to stay during your trip.
Long Lake Resort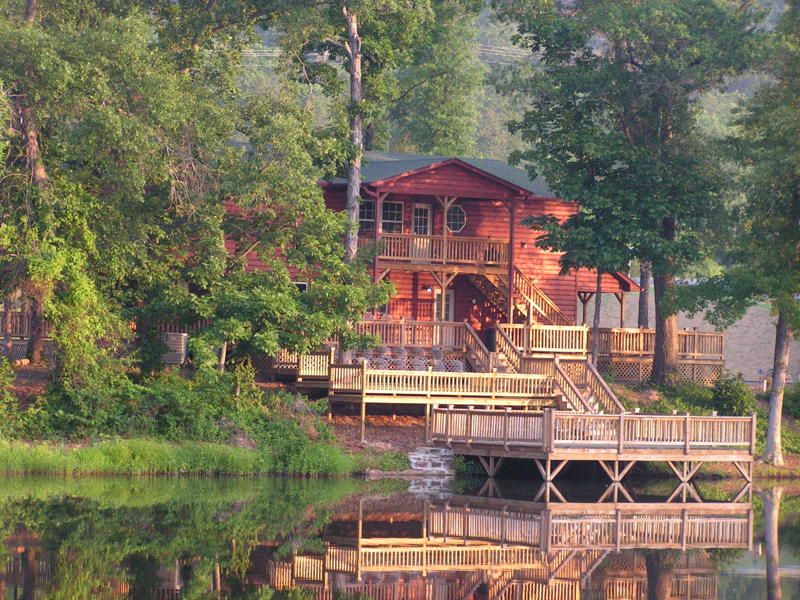 What's better than a private lakeside resort? How about a resort set between two private lakes? Long Lake Resort is a pleasant, expansive family destination with a wide variety of accommodations. The two-bedroom cabins are the best on-site rentals for families, with pet-friendly policies, but the resort also has RV hookups if you're traveling that way.
Activities around the resort include biking, boating, disc golf, fishing, horseback riding, and a splash pad. If your kids like animals, you can see wild buffalo or stop by a petting barn. You don't even have to stay overnight, thanks to the availability of Day Passes. This resort is ideal for families who like outdoor activities and want a lot of space to enjoy them.
Choctaw Casino & Resort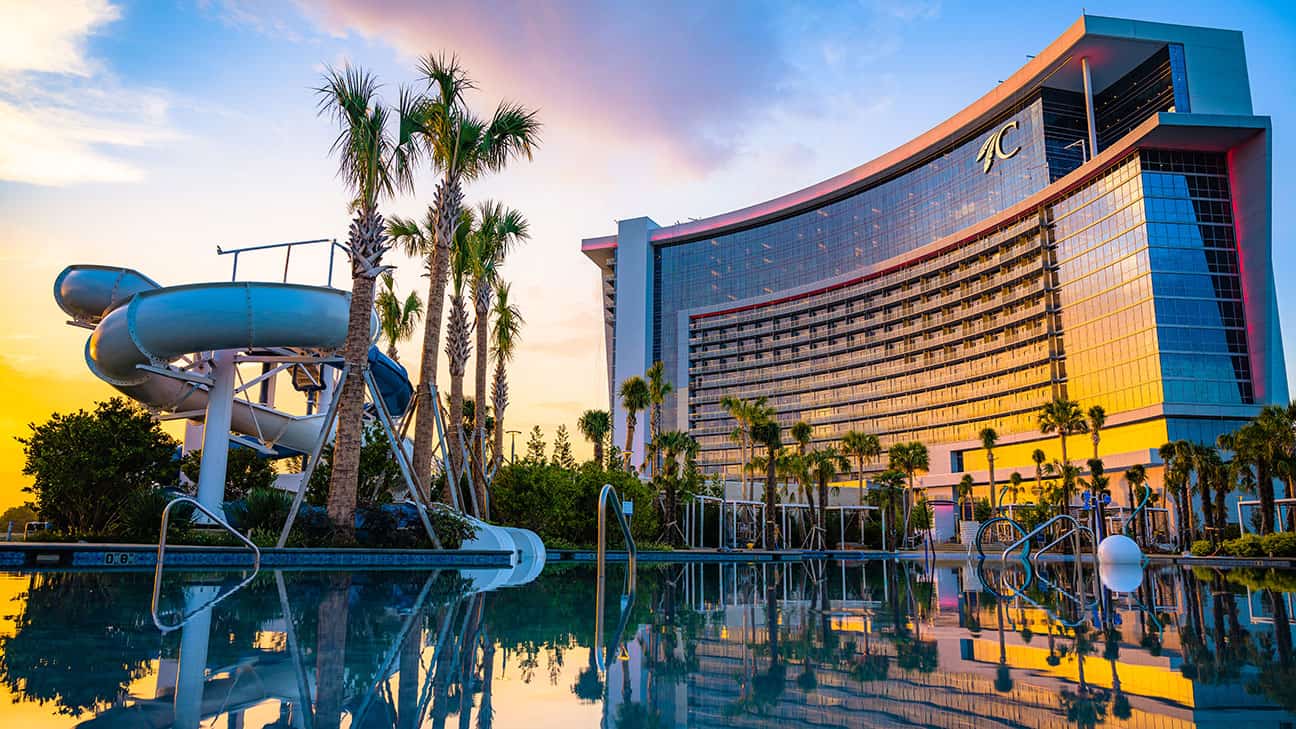 Don't expect to see kids in the casino area, but the luxurious Choctaw Casino & Resort in the Durant area has a thousand guest rooms across 21 stories. If you want something a little smaller and quieter, the secondary Spa Tower offers almost 300 more rooms, with plenty of comfortable amenities. There's even an RV park for mobile travelers.
You'll find regular resort entertainments like swimming and spa opportunities, but the real fun comes in the District arcade area. Options in the District include bowling, luxury theaters, virtual reality systems, arcade machines, and more. If you're worried about the weather, the sheer amount of indoor fun here makes it a top choice at any time of year.
Live entertainment is available, with different bands showing up throughout the year. However, they rarely announce the schedule more than a month or so ahead of time, so move fast if there's a particular band you want to see.
A to Z Guest Ranch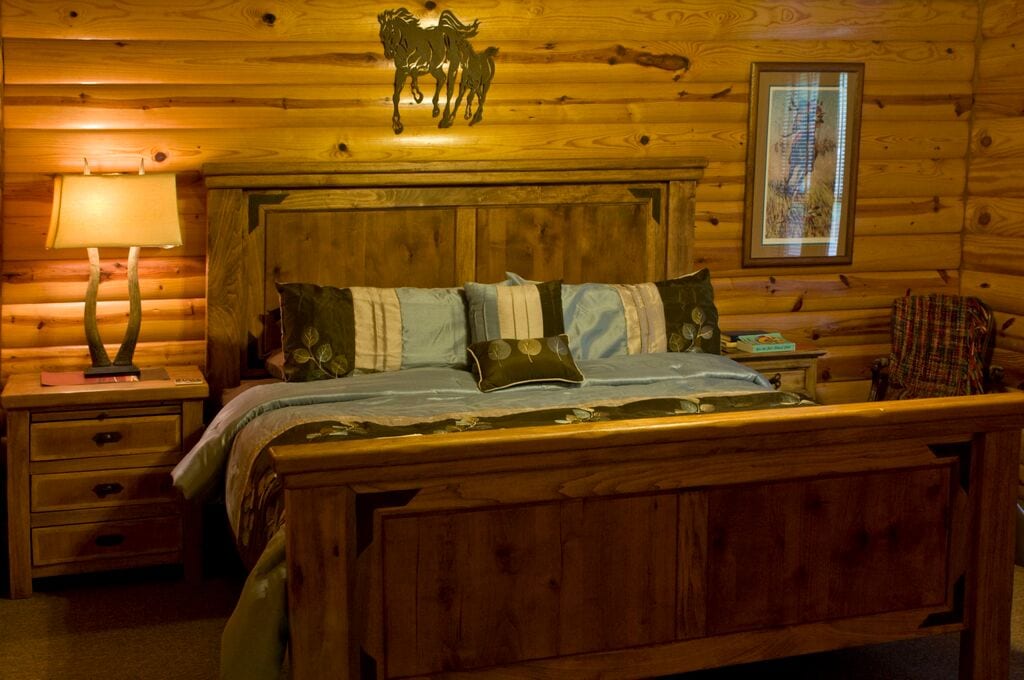 Oklahoma has a long history of ranching culture, and it's on full display at this deceptively simple-named location. The A to Z Guest Ranch offers more than 1400 acres of trails for riding, complete with on-site camping and ATV trail riding for different ways to experience it.
Camping is the best way to stay here, but several buildings are available for rent, including the Moose Lodge, which can fit up to sixteen guests. The Native Stone Farmhouse is also worth a rental if spots are open during your stay.
The guided trail rides require reservations, so call ahead and provide the necessary information if interested. The tours range from one to four hours, with food provided on the longer trips.
Tera Miranda
If you're looking for some fun on the water, few places in Oklahoma are better than the Tera Miranda resort set on the shoreline of Grand Lake. Notable amenities include a full-service marina, a gorgeous pool, a lakefront restaurant, various hiking trails, and access to some excellent golf courses.
Families can get affordable lodge rentals with two queen beds and sometimes a sleeper sofa or both sides of a larger lodge to fit a bigger family. If you like the area, you don't have to leave, either – Tera Miranda also has real estate for sale, so you can stay as long as you'd like. That's putting the "family" into a family resort in a whole new way.
Candlewyck Cove Resort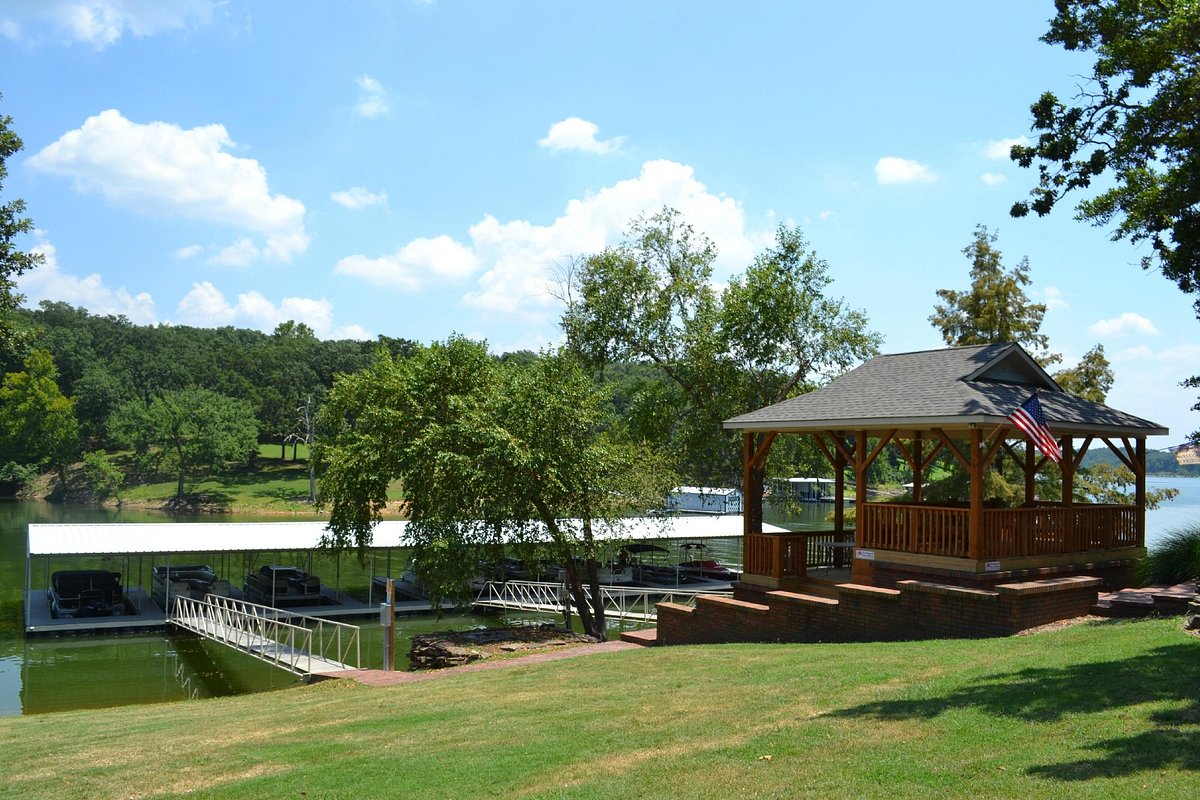 Candlewyck Cove Resort is one of the more flexible options in Oklahoma. Set along Grand Lake, this award-winning seven-acre property includes a wide selection of cabins, homes, townhouses, suites, and hotel rooms. Together, these make it suitable for almost any family composition. Few resorts in the entire state can match Candlewyck's versatility.
Entertainments include a swimming pool, a tree-covered park, volleyball, water equipment rentals, and several docks. You can bring your boat to launch into the water or enjoy the cozy atmosphere and luxuriously furnished rooms. For a relaxing getaway that isn't too crowded, Candlewyck is easily one of the best places to start looking.
Shangri-La
Set on Monkey Island in the Grand Lake area, Shangri-La lives up to its name with world-class amenities in a 119-room hotel. A massive resort pool offers plenty of room to move around, while a child splash pad offers more family-oriented entertainment. A rooftop patio and casual bar provide a different way to relax for family members who'd prefer to stay at home.
The food is excellent here, with an assortment of fine and casual dining to fit various tastes. Doc's Bar and Grill is particularly fun for kids, thanks to the delicious pizza offerings, but head up to The Summit from Thursday to Saturday for fine dining at the highest point on the island.
Meadow Lake Ranch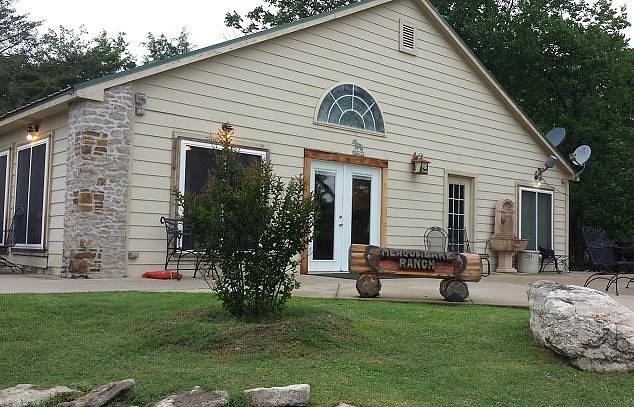 Easily one of Oklahoma's best B&B dude ranch locations, Meadow Lake Ranch offers the feel of classic Oklahoma living for families of all sizes. After a delicious breakfast, you can go fishing, toss horseshoes, hike expansive trails, or relax in a hammock near the water. The overall property is more than a thousand acres, so there's plenty of space.
The main accommodations on the property are the four cabins, each of which fits up to four people and has a unique design. Kids will love the full dude ranch slate of activities, which include tomahawk throwing, BB gun shooting, trail riding, and campfire activities at night. Most resorts don't have kid-focused activities, so Meadow Lake stands out from the competition.
Elk Creek Resort and Marina
A park-like resort set along Lake Tenkiller, Elk Creek is a small and comfortable resort emphasizing larger families. Each of its cabins can sleep about eight people, which means there's plenty of space for people to spread out and move around. You can use the standard bedrooms, but kids may prefer using the full-size futon in each cabin's loft area.
Boating is excellent here, with the opportunity to rent a day slip if you're bringing your boat in. Other resort features include a kid-friendly cove in the water, a large deck, and opportunities for kayaking, cliff jumping, or fishing. Aquatic sports are the focus here, so consider bringing some extra equipment if you want to splash around.
Jellystone Park
One of several locations named for the fictional park setting of the classic Yogi Bear cartoons, Jellystone Park in Eufaula, Oklahoma, is a kid-friendly resort with vast shores, sandy beaches, and plenty of fun. Camping is available at RV hookups, with four-day passes to access the main part of the park.
If you're not visiting with a vehicle, Jellystone has a wide selection of vacation cabins that generally sleep at least four. These broadly focus on rustic living, though kids may enjoy the prevalence of elevated lofts to sleep in. Cabins come in hilltop, beachside, and lakeside versions, with extra-large family and cottage cabins for those who need more room.
Dream Catcher Resort
Dream Catcher Resort offers a pair of luxurious rentals, ideal for extra-large families or small groups who want a lot of space.
Dream Catcher Point is the smaller of the two locations, including nine cascading water features, a pair of 100-foot waterfalls, and twelve bedrooms that can sleep up to thirty guests. Optional extras include boat rentals, a house band, a fishing guide, lake tours, and even a resort chef who can prepare meals.
Dream Catcher Grand is the larger option. It offers about seven thousand square feet of home space, 500 feet of private waterfront area, and another 37 acres of wilderness. This multi-level home has multiple decks, a massive granite kitchen, a game room, a large hot tub, jet ski slips, and more.
In terms of pure quality, these are some of the finest family rentals in the state. They're too much for a standard-sized family or even a large family, but they're an outstanding choice for a family reunion with several groups coming in together.
Blue Beaver Luxury Cabins
Built in the Broken Bow area of Oklahoma, Blue Beaver Luxury Cabins has dozens of individually-furnished cabins that offer unique experiences. Families may want to focus on the 2-5 bedroom cabins, although Blue Beaver offers group rentals of cabins nearby for particularly large families.
Activities in the area include fun on Broken Bow Lake, visiting Beavers Bend State Park, kayaking down the Lower Mountain Fork River, or dining in Hochatown. ATV riding is available in the nearby Ouachita National Forest, too. With so much flexibility, Blue Beaver is a great place to stay if you're looking for a cabin-style resort in Oklahoma.
Downstream Casino Resort
Oklahoma's tribal lands are casino-friendly, and the Downstream Casino Resort offers plenty of fun for the whole family. If you're traveling with kids, look into the Kappa and Osotouy Double Queen suites, which offer just the right amount of space for standard-sized families.
General amenities include indoor and outdoor pool access, shuttle service to the Eagle Creek Golf Club, and access to a full-service spa. Downstream also has 2 RV parks if you want to arrive that way.
Kids can't go to the casino, but they can enjoy some of the dining options, including a high-quality steakhouse and a buffet. Live entertainment is available throughout the year, so be sure to check their website for information on what's coming up.
Whip Poor Will Resort Cabins
Whip Poor Will is an expansive property with 17 furnished cabins, ranging from budget-friendly economy cabins to traditional log cabins and 1-3 bedroom properties. Cabins include cable television, indoor and outdoor fireplaces, fully equipped kitchens, heating and AC, and more.
The park-like property includes 15 forested acres to explore, while an outdoor playground provides another spot for kids to enjoy themselves. Whip Poor Will is just a few minutes away from Ouachita National Forest, Hochatown State Park, and Beavers Bend Resort Park.
As if all of that wasn't good enough, you can surprise anyone with a sweet tooth. Whip Poor Will has gourmet candy made on-site, including fresh fudge available in various specialty flavors. This kind of shopping is a rarity at family resorts in Oklahoma and could be the deciding factor for coming.
Kiamichi Cabins
Built near the Kiamichi Mountains and Beaver's Bend State Park, Kiamichi Cabins is a flexible location offering rentals of 1-4 bedrooms and a few studios. Most cabins are in clusters, so it's also possible to rent an entire group of them at once.
The cabins come in various designs but typically include cable television, DVD players, wireless internet access, kitchen areas, outdoor dining options, and grills. Most of them have private hot tubs, and some are suitable for visiting with a boat or trailer behind your vehicle.
Kiamichi Cabins are close to many entertainments throughout the area, including boating and jet ski rentals, fishing, horseback riding, golf, ATV, museums, wineries, and museums. Whether you want a quiet cabin rental to stay indoors or a home base to explore the area over a week or two, Kiamichi is an excellent place to start looking in the Beaver's Bend area.
Special Considerations for Family Resorts in Oklahoma
Oklahoma isn't a particularly tourist-heavy state, but a few areas stand out. Grand Lake O' the Cherokees (often just called Grand Lake), in the northeast corner of the state, is particularly resort-heavy. It's a great place to start looking if you want some aquatic entertainment.
Broken Bow, in the southeastern corner, is another popular destination. Although not a huge city, its proximity to excellent state parks makes it a popular place for visitors looking to get cabin rentals. Western Oklahoma is somewhat less resort-friendly, so you won't find as many places to bring a family over in that direction.
Which of These Family Resorts in Oklahoma Will You Try?
True family resorts in Oklahoma trend towards cabin rentals, although you can still find traditional hotels if you look hard enough.
Most resorts have a lot of space where you can move around and enjoy the outdoors. Dude ranches are perfect for this, but overall, trips to Oklahoma work best if you treat your resort as a base to enjoy the area from.
More about our TFVG Author
A seasoned traveller, Dad, and avid sports tourist, James foundered The Family Vacation Guide to share his expert vacation experiences- especially when it comes to being a travelling family man.
Featured in Travel articles such as Travel + Leisure, TripSavvy and SFGate, you know you're reading some of the best vacation tips online.