If you and your family love spending quality time in nature, Pennsylvania might be the perfect location for your next trip.
With 121 parks and nearly 83,000 miles of river, the Keystone State offers something for every outdoor enthusiast.
Whether you're looking to relax and cool off in the water during the summer, try new and exciting winter sports, or enjoy a night under the stars, Pennsylvania state parks have something for everyone. Many of these incredible, scenic parks also offer extensive activities for family members of all ages.
If you're looking to narrow down the best state parks in Pennsylvania for families with kids, here are 15 options you might want to consider when booking your visit.
The Best State Parks in Pennsylvania for Families with Kids
Here is your guide to 15 of the best family-friendly state parks to visit in Pennsylvania.
With over 13,000 acres of scenic trails and stunning old-growth forests, this large state park offers so much for visitors of all ages to explore. Spread across three different counties near Benton, Pennsylvania, this park is the perfect place for families to enjoy quality time together.
Ricketts Glen is best known as the home of 22 stunning named waterfalls. The highest waterfall, the 94-foot Ganoga Falls, requires a bit of a challenging and steep hike to reach. However, with over 26 miles of hiking trails and several smaller, bonus waterfalls, there are plenty of family-friendly options throughout the park.
The hiking trails range from one to seven miles, so travelers of all ages and experience levels can enjoy the scenic views along the trails.
While the waterfalls are the highlight of any visit to Ricketts Glen State Park, there's so much more to discover throughout the park. Other activities include:
Swimming or relaxing along the shores of Lake Jean
Staying overnight in the park's camping area or one of their modern family cottages
Year-round fishing or ice fishing on Lake Jean
Canoe or Kayak rentals
Having a picnic by the lake
While summer is the best time to explore the trails and waterfalls on foot, the park also boasts a variety of exciting winter activities, such as snowmobiling, snowshoeing, and cross-country skiing.
As one of the largest and most popular state parks in Pennsylvania, Ohiopyle State Park is perfect for any family looking for an exciting outdoor adventure. Whether you prefer thrilling water sports or a relaxing hike, this park has something to offer everyone.
Situated on over 20,000 acres of land in the Laurel Highlands, Ohiopyle State Park offers biking and hiking throughout the many park trails. You might also choose to visit the scenic 30-foot Cucumber Falls.
While exploring the trails, be sure to visit Meadow Run to cool off on the natural water slides.
While there's so much to discover throughout the area, one of the park's most exciting activities is white-water rafting on the Youghiogheny River. Experienced guides can take you on a thrilling raft ride through the rapids of the fast-flowing river. Or, for a more relaxing ride, families can float down the mild, more gentle rapids of the Middle Yough.
After a long day of adventures, families can relax and sleep under the stars at the Kentuck Campground. This campground offers plenty of amenities for added convenience for families with young kids, including restrooms, hot showers, bathhouses, picnic tables, and an on-site playground.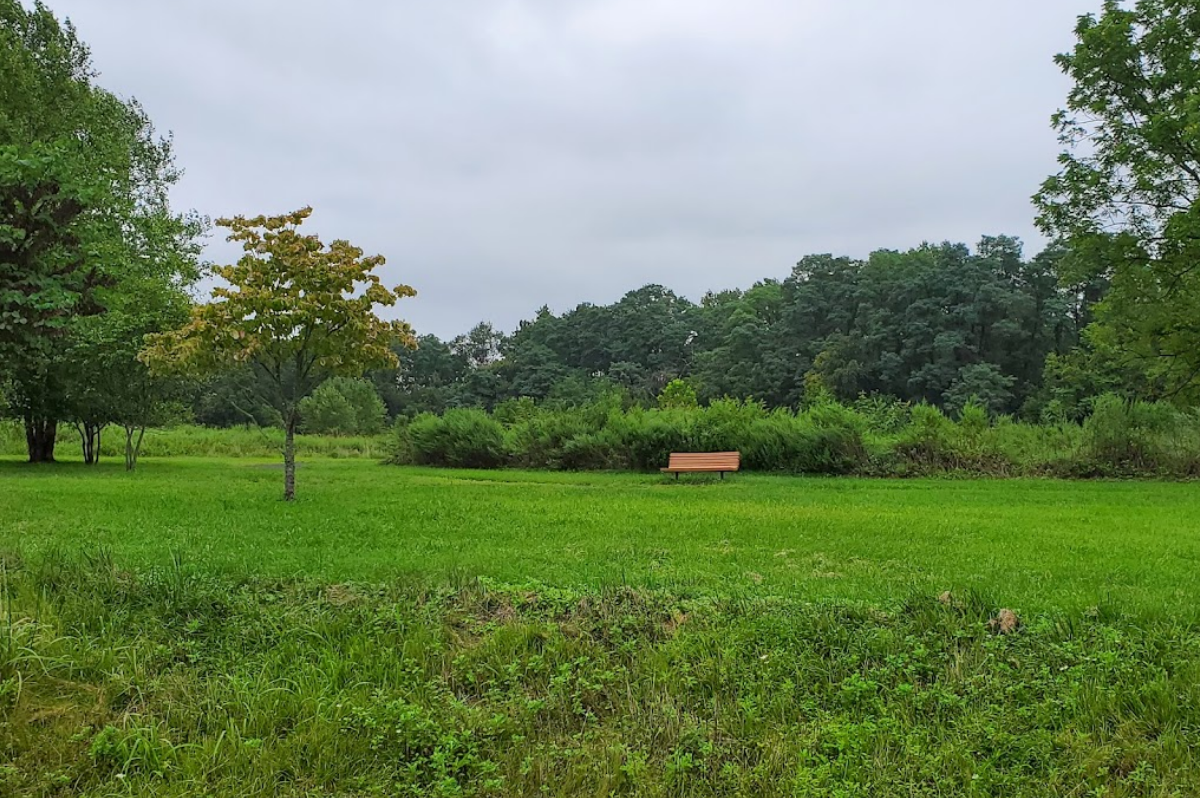 Even if you're planning a city stay during your family visit to Pennsylvania, you don't have to miss out on the state's iconic natural beauty.
Benjamin Rush State Park is the only park located within the Philadelphia city boundaries. This smaller, 275-acre state park is the perfect place to find quiet, undeveloped open space within the busy, crowded city environment.
The park has several paved, multi-use trails for families to explore the open meadows and shaded woodlands on foot, bike, horseback, or cross-country skis. There's even a large space dedicated to flying radio-controlled model airplanes.
This park is also home to one of the biggest community gardens in the area. Local gardeners can rent plots of land to grow beautiful flowers and vegetables, and visitors can enjoy a walk through the quiet and peaceful fields.
This is also a great option for any wildlife enthusiasts. Bird and wildlife sightings are extremely common at Benjamin Rush, so bring your binoculars and keep an eye out for unique local wildlife.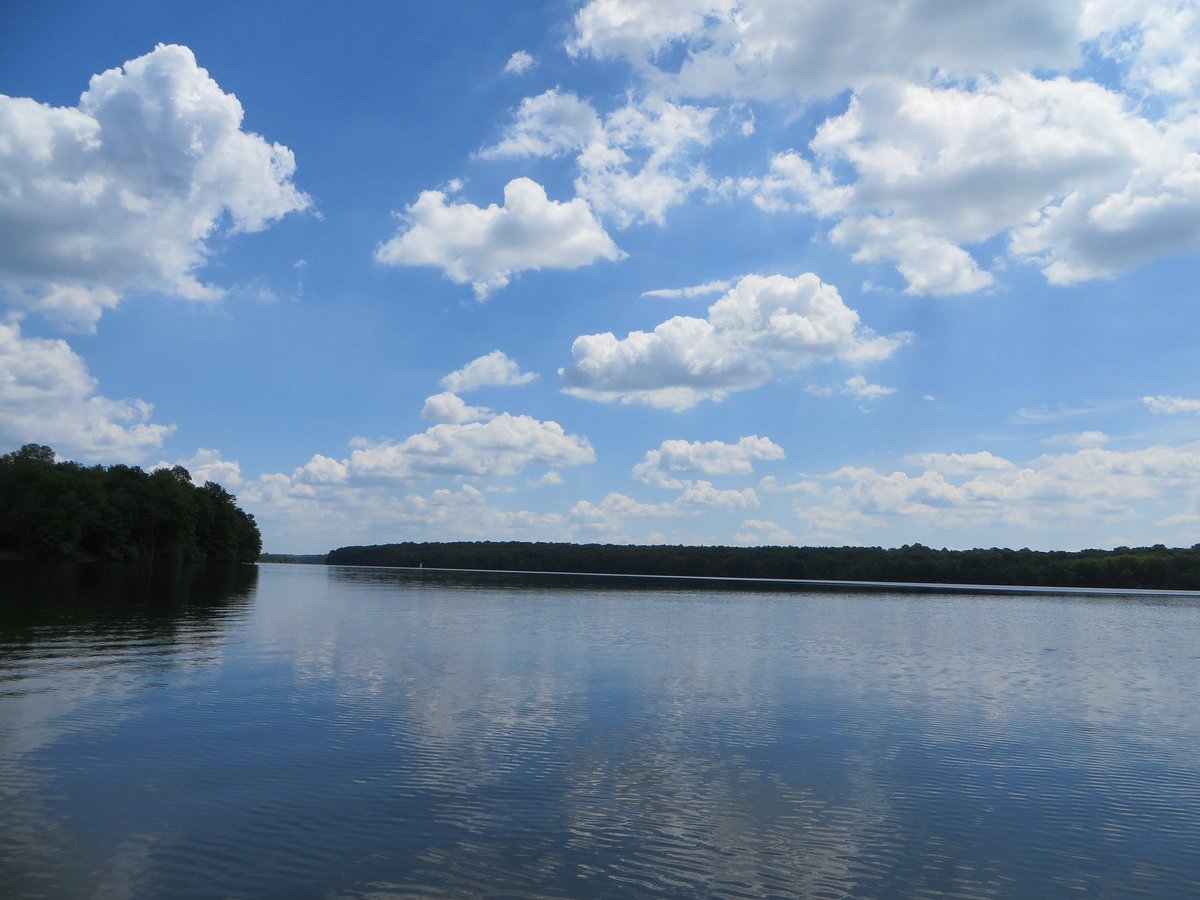 If you're looking for a fun family day trip from Philadelphia, you can't go wrong with a visit to Nockamixon State Park. Located in northern Bucks County, this 5,286-acre park is full of outdoor activities that are guaranteed to keep the whole family entertained.
The large, warm-water Lake Nockamixon is a popular fishing destination, with a huge variety of species throughout the lake. As a rest stop for migrating waterfowl, it's also common to see geese, swans, loons, and other wildlife during your visit to the park.
Other popular activities include:
Paddleboarding
Windsurfing
Sailing
Hiking or biking on paved trails
Hunting during designated hunting seasons
Swimming in the Nockamixon State Park pool
Horseback riding
While there's plenty to discover on a day trip to the park, you can enjoy even more time in the scenic rolling hills when you stay overnight. The park's campground has several modern cabins available for year-round rental. With cabins that sleep up to eight people, this campground offers a unique and comfortable way for families to enjoy the park overnight.
Located along the Delaware River in Bensalem, PA, this 339-acre park is perfect for families, especially those with young kids.
One of the most popular features of Neshaminy State Park is the swimming pool, which has lifeguards on duty for extra peace of mind when visiting with kids. There's also a splash park with water slides, a snack bar, and a playground located inside the park.
If you're looking for another way to cool off in the park during the hot summer months, Neshaminy State Park Marina offers boat rentals and two boat access points along the Delaware River.
The park also boasts over six miles of trails ranging from beginner to advanced, unique birding and wildlife viewing opportunities, several fishing spots along the Delaware River and Neshaminy Creek, and public picnic areas complete with grills for a delicious family barbecue.
For even more family-friendly entertainment, you can head to the nearby Playmasters theater group. This non-profit community theater has been a staple in the park for over 60 years, offering incredible live performances, comedy shows, and more to park visitors.
Just about 30 minutes north of Neshaminy State Park is Tyler State Park, another fantastic option for families with kids. This wooded park, located in Bucks County along Neshaminy Creek, is full of incredible amenities and activities for visitors of any age.
This park is a must-visit for any creative and artistic travelers. Tyler State Park is home to the Langhorne Players, a small volunteer community theater inside a converted mill building. You can also stop by the Tyler Park Center of the Arts, an old equestrian barn with artist studios, workshops, and a craft show every fall.
Other park features include:
25 miles of hiking and nature trails
Canoes, kayaks, and paddleboards available to rent
Bird and wildlife viewing
Designated paved biking trails
Horseback riding along the creek
Disc golf and baseball fields
Winter sports such as sledding, ice skating, and cross-country skiing
A picnic area
For families looking for a hands-on way to learn more about nature, the park also offers a huge variety of interactive environmental education programs, guided walks, and engaging workshops.
Situated in the gorgeous rolling hills of Downingtown, PA, is the scenic Marsh Creek State Park. With 1,784 acres to explore, this park has everything you need to enjoy a relaxing and exciting day outdoors.
The park's location along Marsh Creek Lake makes it an ideal spot for a huge variety of water activities. At the East Boat Launch, visitors can rent kayaks, paddleboards, canoes, rowboats, or sailboats. And during the winter months, ice fishing and ice boating are popular pastimes at Marsh Creek Lake.
While swimming isn't allowed in the lake, families can still cool off at the guarded pool from Memorial Day to Labor Day. In the pool complex, you can find a gentle wading pool, spray grounds, bathhouses, and a snack bar.
Near the pool, the complex is several picnic areas, which include over 150 tables, grills, and a nearby children's playground.
No matter what season you're planning your family trip to Pennsylvania, Marsh Creek offers plenty of activities to enjoy year-round. From hiking and wildlife viewing in the summer to ice skating and sledding in the winter, you and your family will never be bored during a visit to this incredible state park.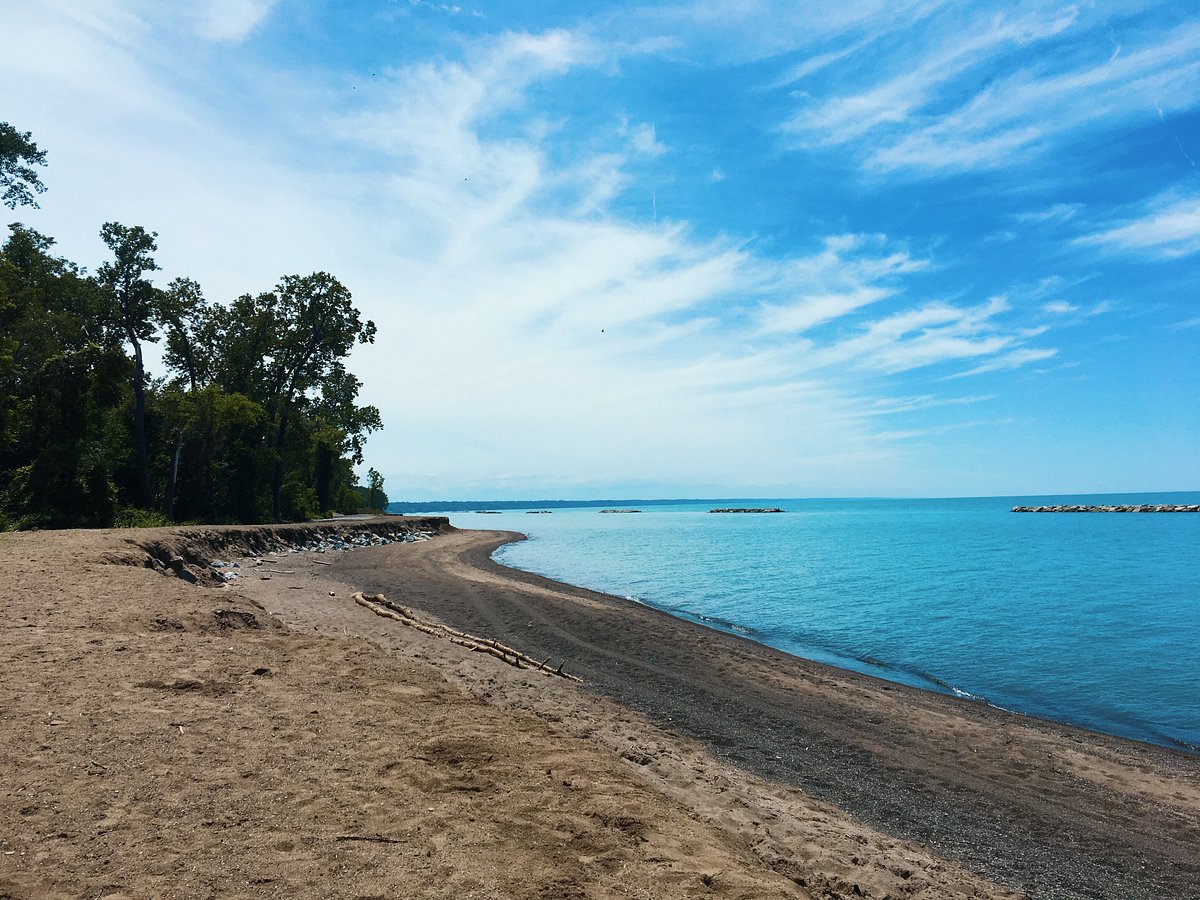 For families looking for a fun and relaxing beach experience, Presque Isle State Park is a great choice. This large, sandy peninsula is situated alongside Lake Erie, offering a stunning coastline and 13 different beaches to explore.
This coastline makes Presque Isle State Park ideal for any outdoor recreation, including swimming, fishing, boating, surfing, scuba diving, and bird watching. If you want to explore the lake but don't know where to start, you can also sign up for a guided sightseeing boat tour.
When you first arrive at the park, be sure to stop by the Tom Ridge Environmental Education Center. Located right by the entrance to the park, this incredible facility houses the park office, an observation tower, a museum, and a movie theater.
While the park is most well known for its stunning beaches, the park also boasts over 11 miles of hiking trails that are perfect for visitors of any skill and experience level, along with 13.5 miles of designated biking trails.
For any history lovers, Presque Isle State Park is one of the best places to visit in Pennsylvania. Families can learn about the area's rich history at the Presque Isle Lighthouse, learn about maritime history at the Commodore Perry Monument, or enjoy engaging, hands-on, kid-friendly activities at the education center.
And after a day of exploring all this park has to offer, you won't want to miss the unparalleled sunset views over the lake.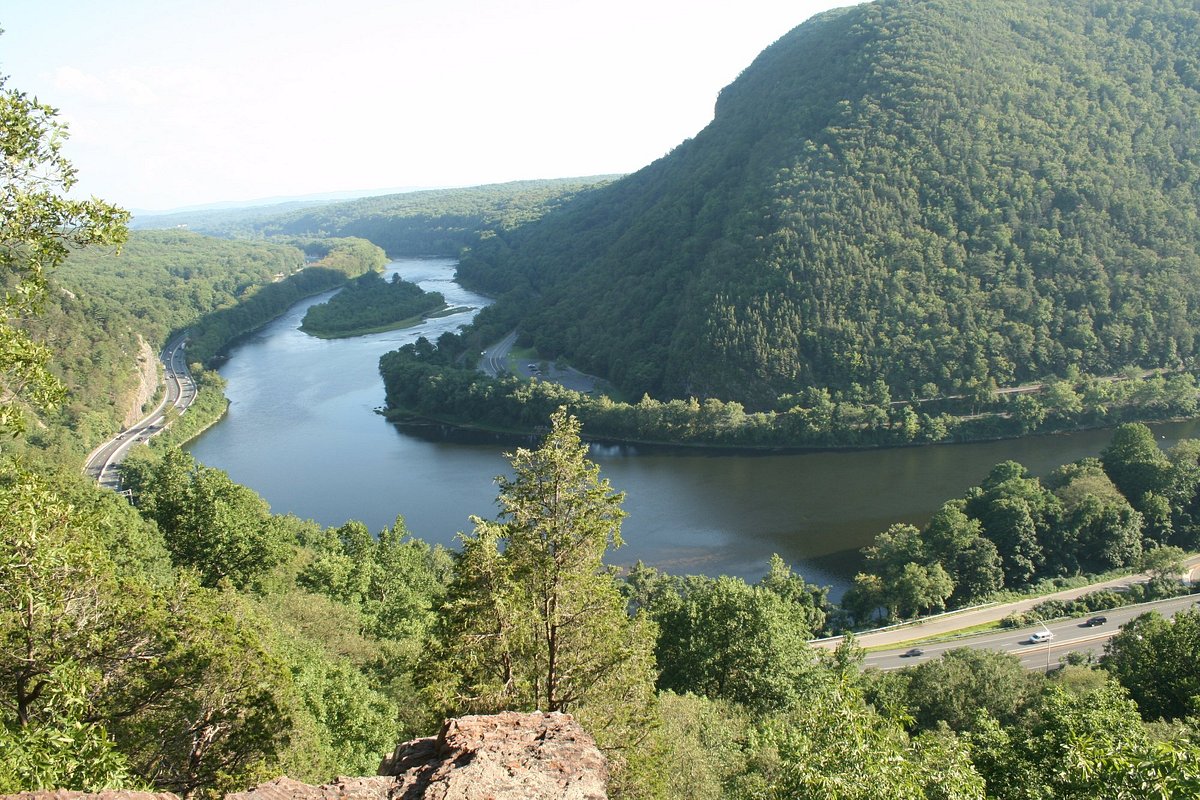 If you're looking for even more family-friendly opportunities to learn about the history of Pennsylvania, you should stop by Delaware Canal State Park. This historical canal and 60-mile-long towpath runs parallel to the Delaware River and offers diverse scenery as you stroll alongside the river shoreline.
As you explore this towpath, you'll discover a large, 50-acre pond, several historical towns, and 11 river islands. The path is available to walkers, joggers, cross-country skiers, horseback riders, and more.
Visitors can book hands-on guided activities, participate in a guided walk, or stop by the 19th-century Locktender's House in New Hope to learn about canal history and view exhibits and restored artifacts.
Other popular activities include kayaking or canoeing along the canal, bird watching, fishing, or picnicking in the Giving Pond Recreation Area.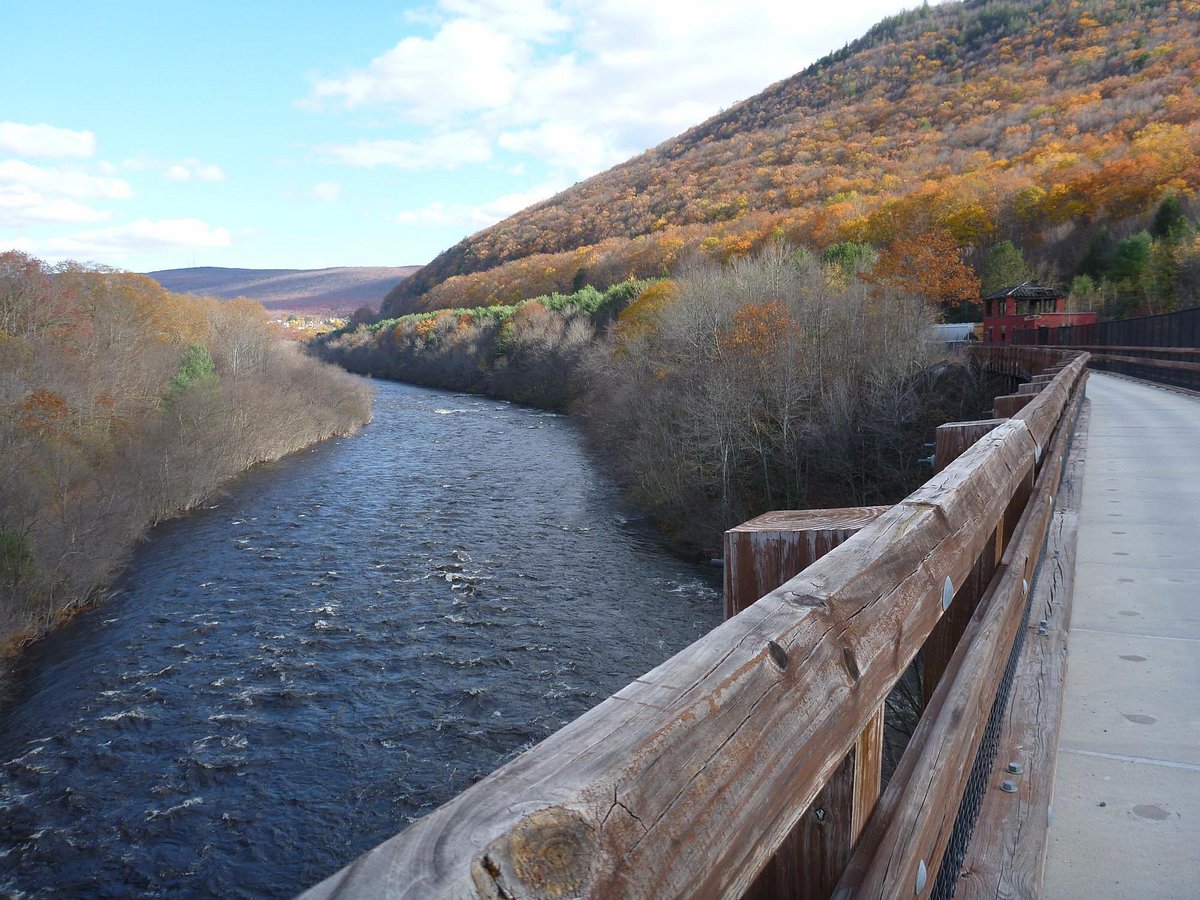 Over millions of years, the Lehigh River has carved out a deep gorge known as Lehigh Gorge State Park. This steep, scenic gorge winds from the Francis E. Walter Dam to the town of Jim Thorpe, offering gorgeous waterfalls, outdoor adventures, and stunning views on its more than 6,100 acres of land.
This park offers endless opportunities for new and exciting family adventures. Visitors can:
Hike along the 26-mile stretch of the D&L trail
Bike along the Lehigh River
Discover the park's waterfalls, including Buttermilk Falls and Luke's Falls
Sign up for a white water rafting excursion for a thrilling ride down Lehigh River's rapids
Enjoy cross-country skiing and snowmobiling during the winter months
Eat a delicious picnic lunch with the relaxing sounds and scenery of the nearby waterfalls
There's even more for families to enjoy in the nearby historic town of Jim Thorpe. From annual festivals to live entertainment and plenty of delicious dining options, a visit to Lehigh Gorge State Park is guaranteed to create lasting memories for every family member.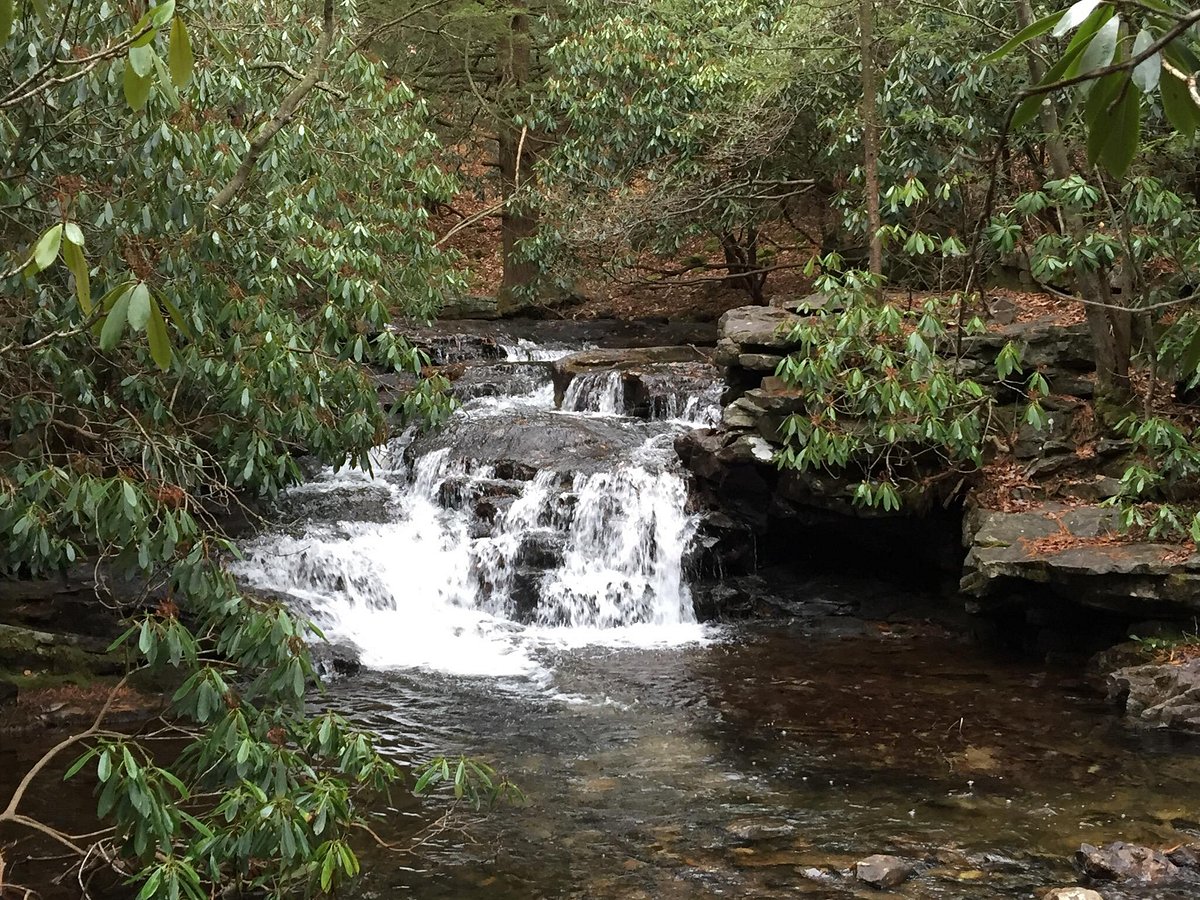 Nestled in the foothills of the Poconos just a few miles from the neighboring Lehigh State Park is Hickory Run State Park. This beautiful, rugged park sits on nearly 16,000 acres of land and offers so many unique natural areas to discover.
One of the biggest draws of this big state park is the abundance of man-made and natural waterfalls. Visitors can hike Hawk Falls Trail to discover the scenic 25-foot Hawk Falls or view the smaller Sand Spring Run from the Shades of Death Trail. And with 40 miles of hiking trail, there are endless natural landscapes to discover while strolling through the park.
Hickory Run State Park also has two lakes, Hickory Run Lake and Sand Spring Lake, as well as miles of trout streams, making this park an ideal destination for swimming, fishing, boating, and more. Other year-round activities include disc golf, ice skating, snowshoeing, and cross-country skiing.
Boulder Field is another area of this park you won't want to miss. This boulder-strewn field is a unique National Natural Landmark and is located just a short, easy walk from the park's main parking lot.
With a modern campground full of amenities, families can continue to enjoy all this park has to offer when the sun goes down. There are several different lodging options, including tents, camping cottages, and deluxe camping cottages.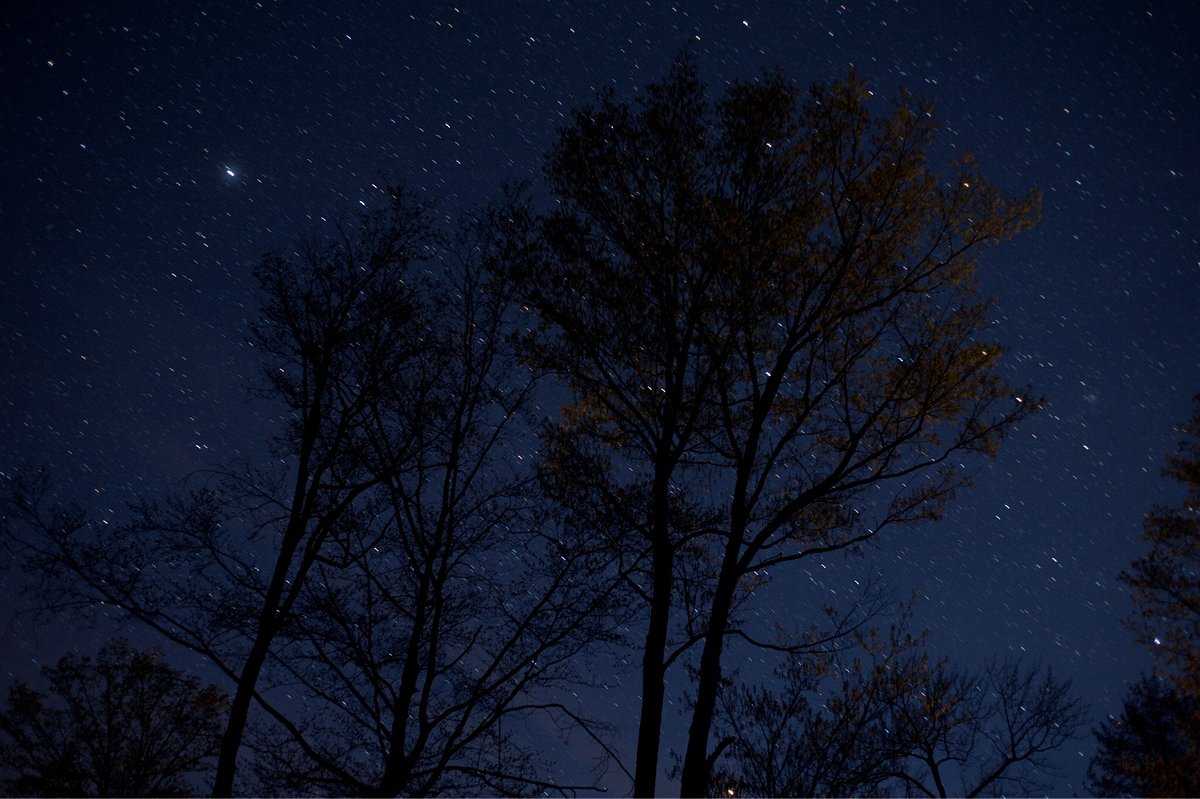 If you're looking for a unique outdoor experience in a remote state park, you should consider a visit to Cherry Springs State Park in Potter County, PA.
The park is surrounded by Susquehannock State Forest, which offers 85 miles of hiking and backpacking trails to explore during the day. Along with walking through the forest, families can enjoy a relaxing picnic under the giant black cherry trees found throughout the park.
While there's plenty to explore during the day, Cherry Springs State Park is most famous for its panoramic views once the sun goes down. Because of its location in the Pennsylvania Wilds, this rural area has minimal light pollution, which allows visitors to enjoy incredible views of planets, galaxies, stars, and more.
Family members of all ages will be completely captivated by the views of the dark night sky while stargazing at this park.
You can enjoy this unparalleled stargazing experience from the short-term Night Sky Public Viewing Area or book a stay at the park's rustic campground for a one-of-a-kind experience sleeping under the stars.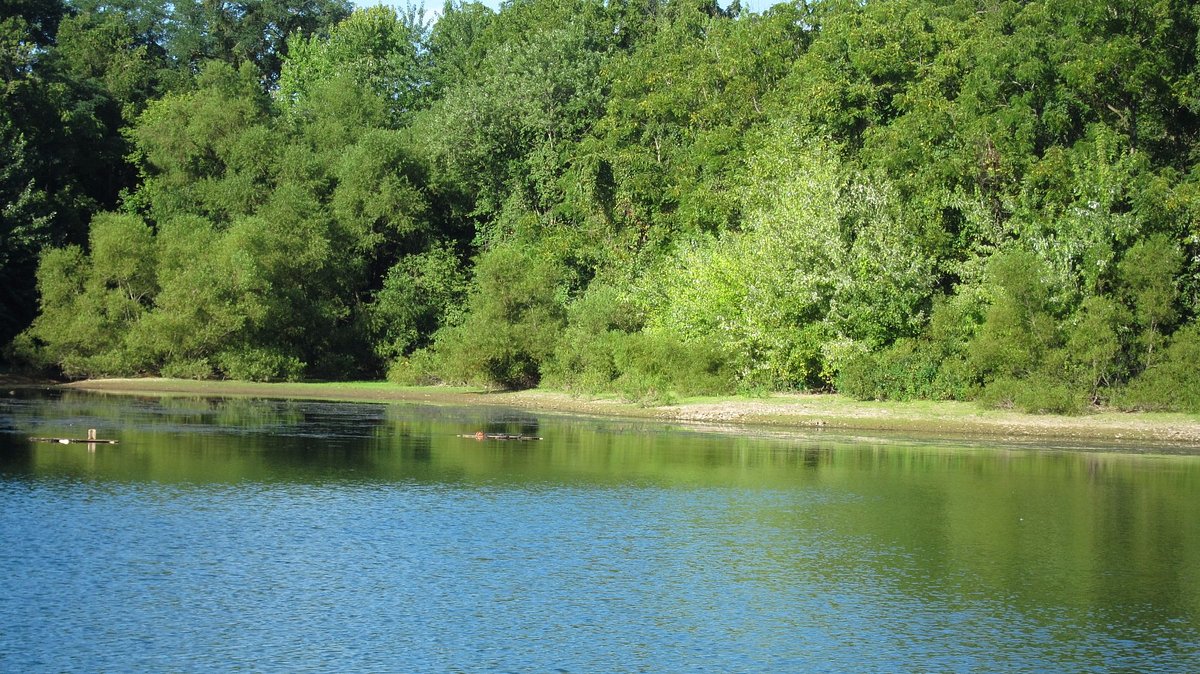 Nestled in the rolling hills of Hanover, PA, is Codorus State Park, a popular summertime destination for families and outdoor enthusiasts.
This state park houses Lake Marburg, a gorgeous 1,275-acre lake with 26 miles of shoreline. At the lake, visitors can enjoy boating and fishing during the warm summer months. This park is also a rest stop for several species of waterfowl, so birders and wildlife enthusiasts will have plenty to explore in the area.
Other activities include:
Swimming in the pool
Scuba diving at Sinsheim Cove
Exploring the 19 miles of hiking trails
Playing disc golf
Enjoying a family meal at the picnic area
Sledding or snowmobiling during the winter
There are also plenty of engaging ways to learn more about the history and geology of the area, with youth programs, campfires, and guided ecological walks hosted year-round.
If you want to stay overnight at Codorus State Park, you can choose between cottage, tent, or yurt rentals at the park's designated campground.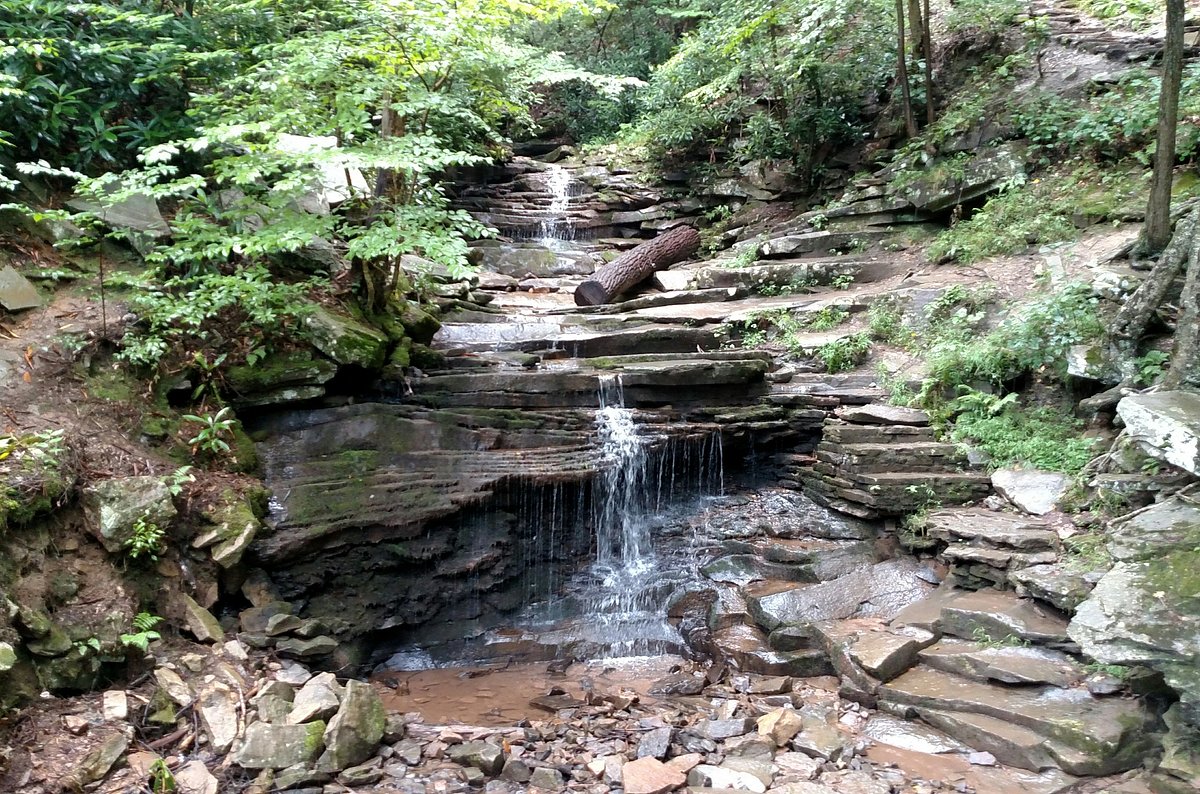 Located along Raystown Lake in James Creek, Trough Creek State Park offers some of the most scenic views in the state. This gorge is located on 541 acres of rugged land and offers plenty of natural sites and wonders to explore.
While some of the park's hiking trails can be steep and challenging, there are several short, family-friendly climbs for outdoor enthusiasts of all ages to enjoy. You can walk to the gorgeous Rainbow Falls, cross the creek on the scenic swinging suspension bridge, or view a unique geological phenomenon on the Balancing Rock Trail.
Along with countless outdoor activities, there are also several amenities for families to enjoy, including picnic tables, a pavilion, and a playground.
You can make the most of your visit with an overnight stay at one of the park's rustic campsites.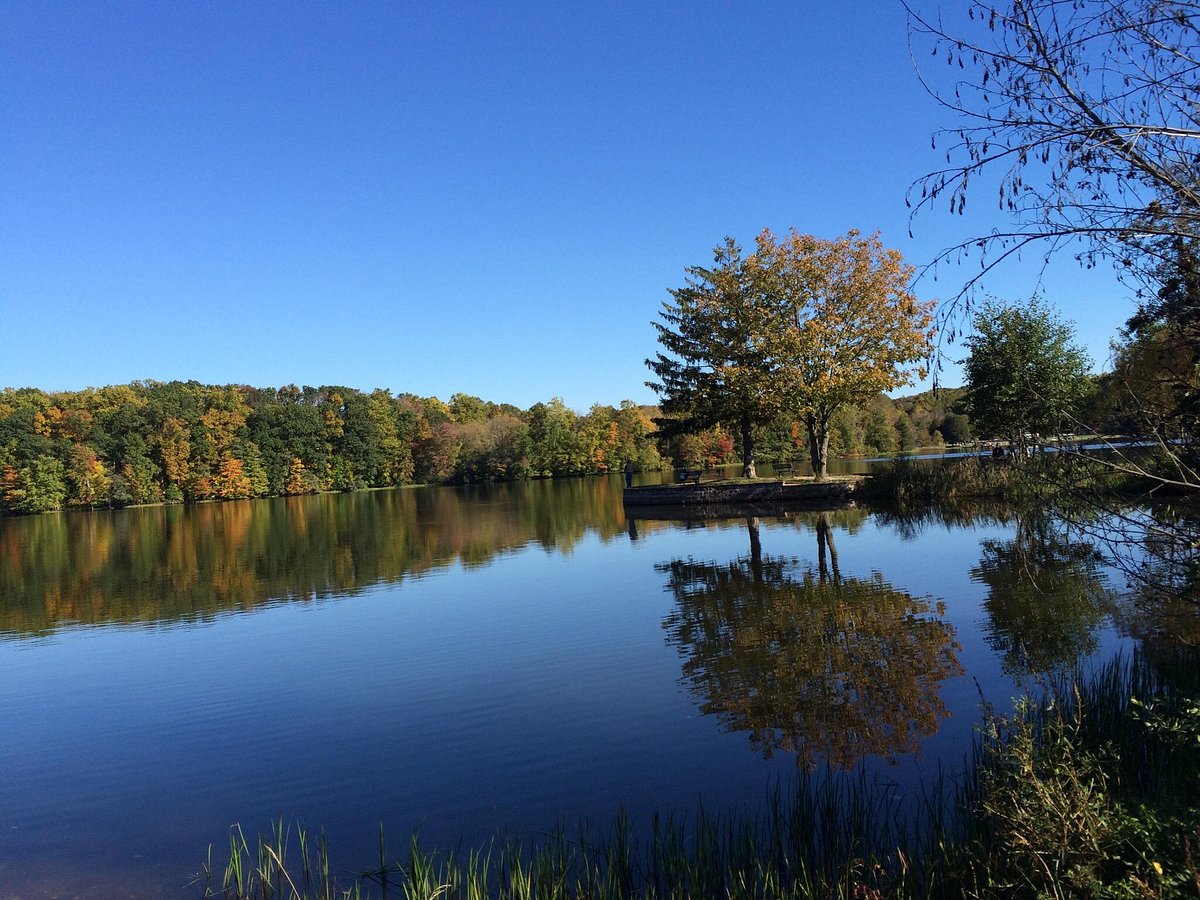 No matter what you're looking for during a visit to a state park, Gifford Pinchot State Park has it all. Made of wooded hillsides and reverted farmland, this full-service park has an extensive list of outdoor activities for visitors to enjoy year-round.
Gifford Pinchot State Park, located in northern York County, PA, features more than 18 miles of hiking trails, a multi-purpose trail network for biking, horseback riding, and cross-country skiing, a playground, and an 18-hole disc golf course.
One of the main attractions in the park is the expansive Pinchot Lake. Here, visitors can partake in countless water activities, including canoeing, paddle boarding, ice boating, fishing, swimming, and so much more.
With a vast amount of activities to explore, it can be challenging to fit them all into a day trip. Luckily, Gifford Pinchot State Park has 289 campsites, with tents, camping cottages, modern cabins, and yurts available for rent.
Final Thoughts
With so many unique locations and places to explore, it can be challenging to narrow down the search for the best state parks in Pennsylvania for your family.
But whether you want a relaxing beach day or a thrilling outdoor adventure, Pennsylvania has some of the best state parks for families with kids.
Once you find the best choice for you and your family, you can book your trip to PA to create incredible, long-lasting memories while spending quality time with the entire family.
More about our TFVG Author