Philadelphia in Pennsylvania is a city known globally for many reasons including the famous Philly cheesesteak, Rocky, and The Fresh Prince of Bel Air. However, your kids may be too young to understand these references. Luckily, there's so much more to do in Philadelphia when on a vacation with family and kids. The city is filled with family-friendly attractions and fun activities for the kids. This article has all the information you need to plan a fun family visit to Philadelphia that will impress your entire family.
Five Reasons Why Philadelphia Is the Perfect Family Vacation Destination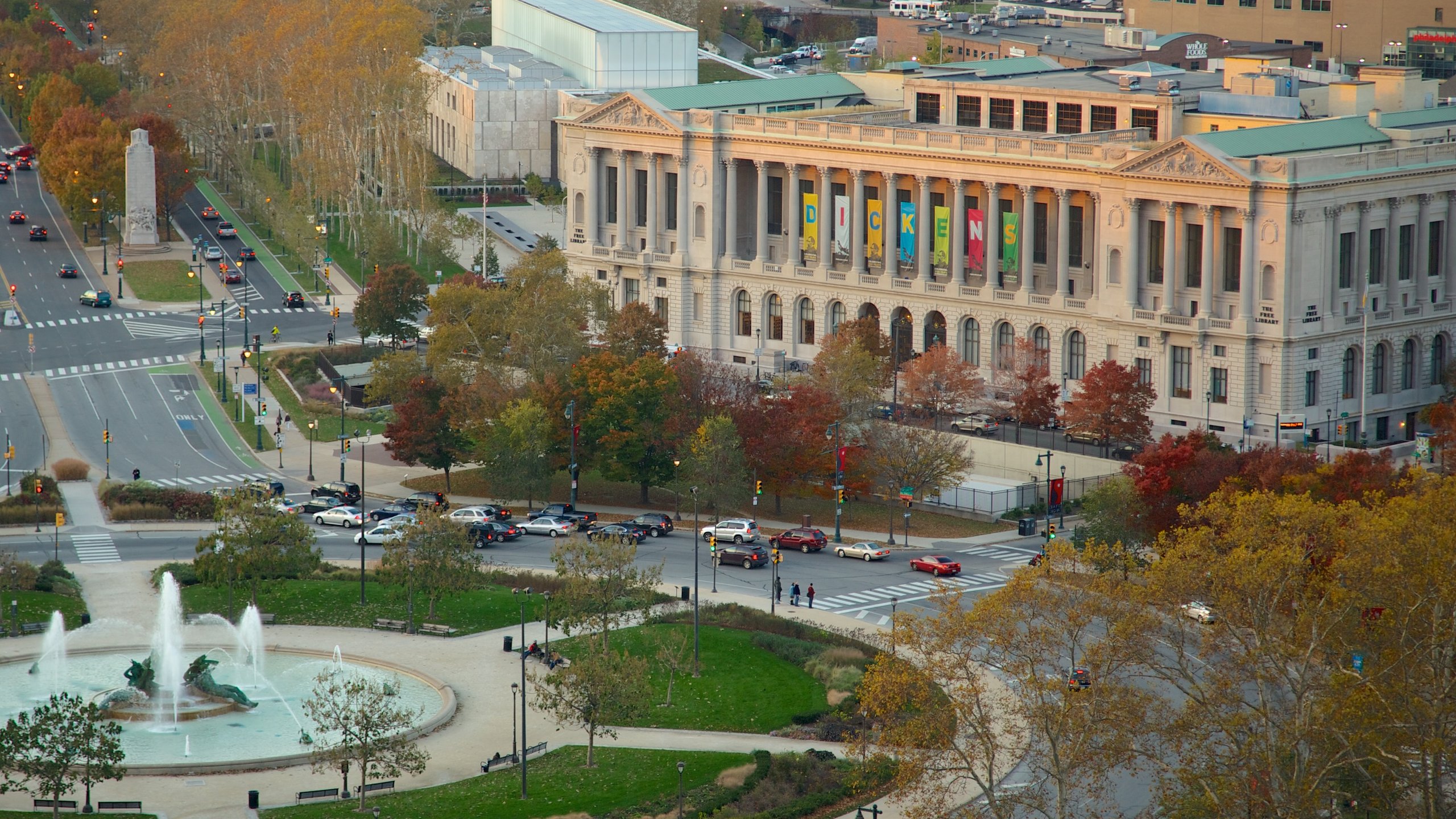 All you have to do is walk the streets of Philadelphia to see why it's a great vacation destination. However, if you have never been to Philly before, here are the top five reasons you should visit.
America's Most Historic Square Mile
Philadelphia was the capital of the U.S. until 1800. There are several significant historic sites in the city, resulting in Philadelphia having America's Most Historic Square Mile. It contains 67 National Historic Landmarks, and you can visit them all while in the area. The Declaration of Independence and the United States Constitution were debated upon and approved in Philadelphia. It is also where you can see the Liberty Bell and Independence Hall, where the bell once hung. This square mile is one that you will not forget!
The Memorable Food
Philadelphia has some of the best food in the country thanks to its diverse population and talented chefs. You cannot visit Philadelphia and not try a Philly cheesesteak. In fact, most people have several versions of this dish. In this way, they can debate which one is best!
Then there's the best farmer's market in the country – the Reading Terminal Market. Your kids will definitely find something they want to eat there because there is a lot of variety. It doesn't end there either, Philadelphia has restaurants specializing in global cuisine, making it easy to satisfy picky eaters in the family.
Shopper's Haven
Philadelphia offers visitors an incredible opportunity to shop. With the new Fashion District and large malls like King of Prussia Mall, your family will be amazed at what the city has in terms of brands and designer clothes. If that doesn't get you excited, you might want to remember that clothing and shoe shopping is tax–free in Philadelphia!
The Great Parks
Philadelphia may be a city full of buildings but it has numerous parks that make outdoor activities possible. Even walking along the Delaware River on Race Street Pier provides a wonderful experience that will make you appreciate all the beauty that Philadelphia has to offer. There are also plenty of outdoor activities at these parks that will keep the kids busy.
Diverse Neighborhoods
Philadelphia has some of the most diverse neighborhoods you will see in America. The rich cultural and traditional values of the different people of Philadelphia contribute to the diverse food, art, and celebrations throughout the year. Your family can experience each of these diverse neighborhoods as you make your way through Philly.
When's the Best Time to Visit Philadelphia With Kids?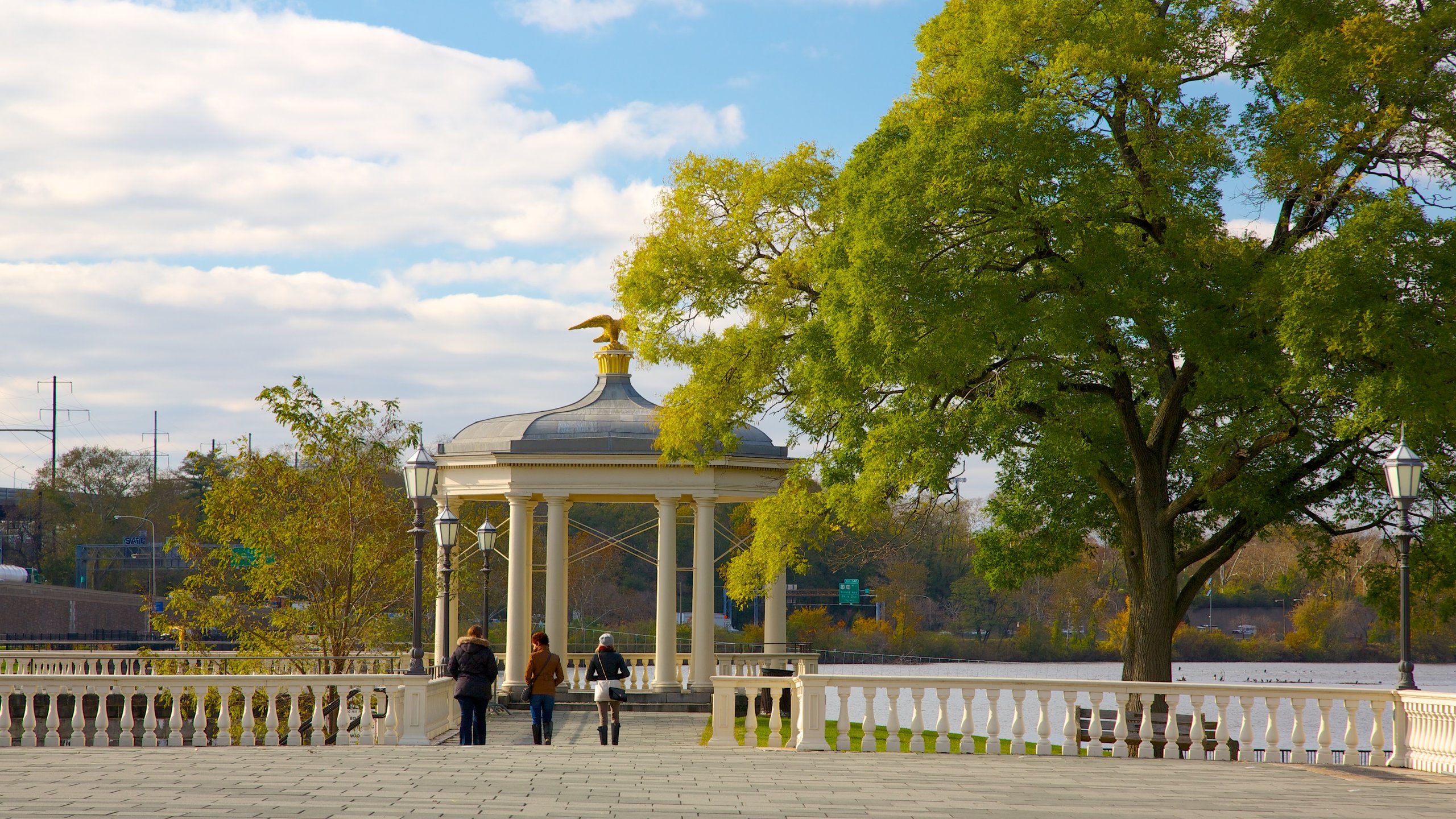 Spring is the best time to visit Philadelphia. Not only are the temperatures pleasant, but you will also avoid the summer rush. This will give your family more time to enjoy the city without having to stand in long queues to visit the popular attractions. Spring in Philadelphia is also a sight to behold! With all the flowers blooming and the trees getting their fresh green leaves, you will have the best family photos. It will also be cheaper in terms of booking flights and accommodation. Thus, anywhere between March and May would be ideal for your visit.
What's the Weather in Philadelphia Across the Year?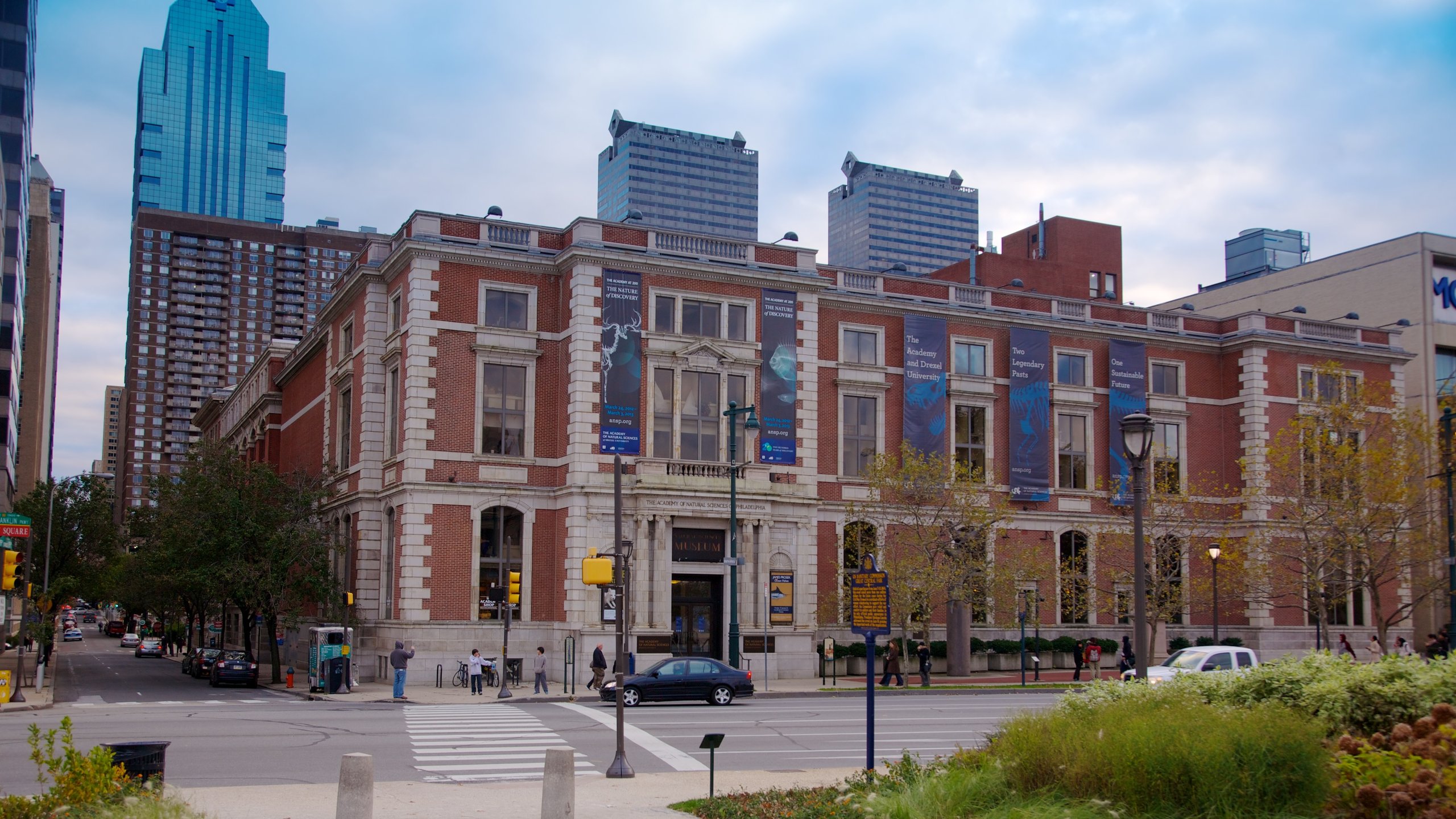 Philadelphia experiences the seasons quite distinctly. Rainfall is pretty even throughout the year and will not be a determining factor on when you visit. Below are brief descriptions of the weather in Philadelphia throughout the year.
Summer (June – August)
Summer temperatures range between 81℉ and 86℉. This is the time of year when Philadelphia is the busiest. Everyone is on summer vacation and the price of everything escalates. The warm weather and low rainfall make it the perfect time of year for festivals and concerts in the city.
Fall (September – November)
This time of the year in Philadelphia has temperatures that range between 78℉ and 55℉. November is the coldest month, and the number of tourists drops drastically compared to September and October. People still visit Philadelphia in the fall to enjoy the scenic landscapes and changes in color in the National Parks.
Winter (December – February)
Winter sees the temperatures in Philadelphia drop well below 40℉. This is the cheapest time to visit Philly because few people like the cold. However, there are still some great activities and festivals at this time of year that people can enjoy. It just depends on your preference.
Spring (March-May)
Spring temperatures in Philadelphia range between 50℉ and 75℉. Although it's still fairly cool in March, this is the best time to visit the city. The prices have not escalated yet and the crowds have not yet hit the city. Spring is also the best time to witness the beautiful cherry blossom trees come to life all across the city, but especially in Fairmount Park.
What's the Perfect Length of Time to Spend in Philadelphia?
Two to three days in Philadelphia is a perfect amount of time to explore the city. This makes it a great weekend getaway. You can spend a day immersed in historic Philadelphia before heading out to experience the other attractions the city has. Day trips while in Philadelphia may require a few more days.
The Best Things to Do With Kids in Philadelphia
Here are some of the best attractions to visit while in Philadelphia with kids. Keep in mind that younger kids may not have much interest in the historic district (yet!) since the long lines and meaning behind the sites may be lost to them. However, there are still plenty of other things to do!
Liberty Bell Center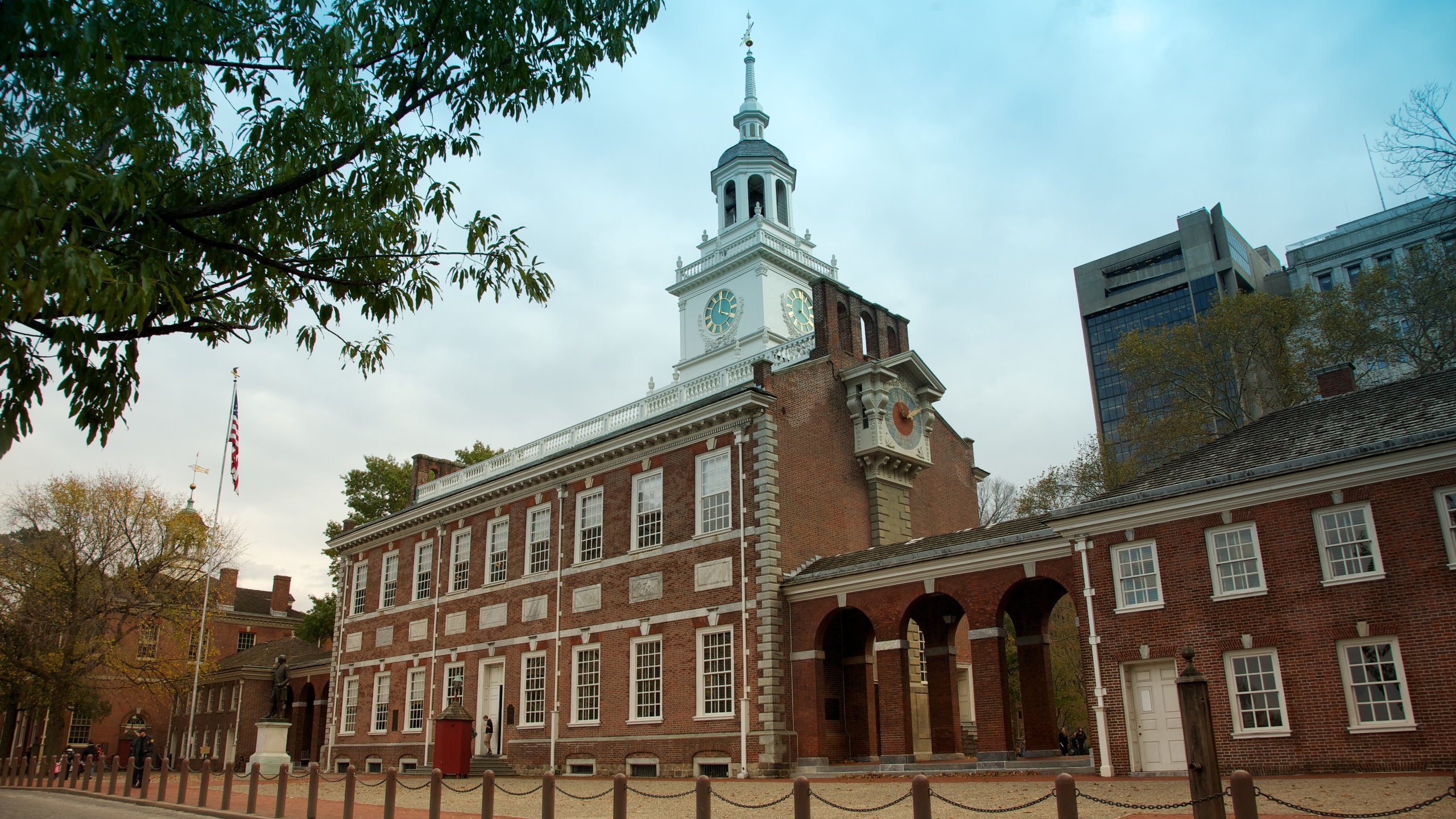 The Liberty Bell is well-known across the world. Its cracked appearance does not take away from the symbolism and history of the bell. During peak season the line leading into the Liberty Bell Center can stretch outside the building. It's best to make it the first or last thing you do in a day to avoid these queues. However, you can also sneak a peek through the glass wall of the building if you don't want to stand in line to get up close to the bell.
Independence Hall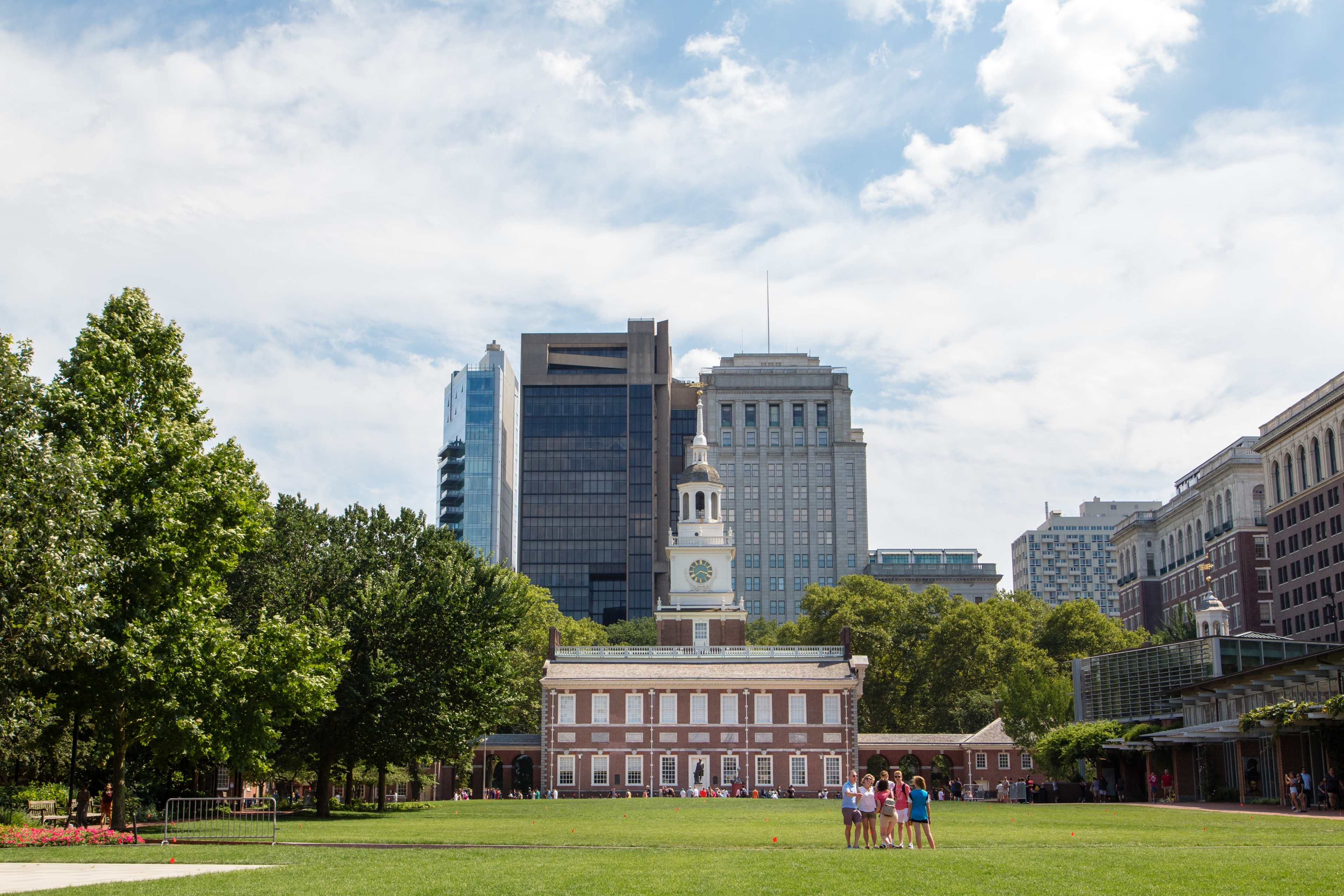 Just across the street from the Liberty Bell is Independence Hall. This is the original home of the Liberty Bell and the place where the Declaration of Independence was adopted. The forefathers of America once stood in the hall and debated the terms of the constitution. It is an incredible place to visit but you can decide whether you want to see it from the outside or if you want to tour the inside.
National Constitution Center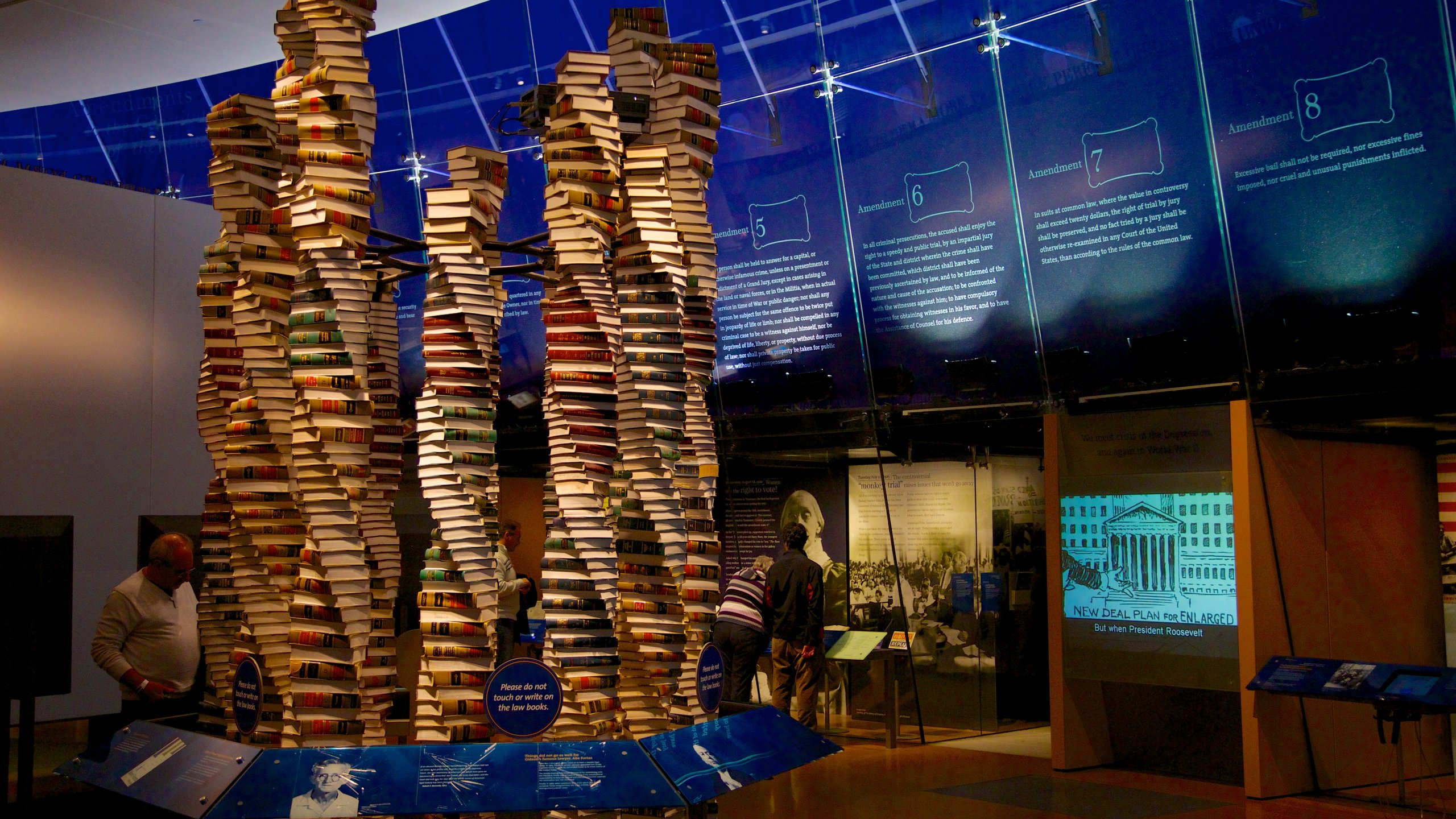 The National Constitution Center celebrates the history of the U.S. Constitution. Families can enjoy interactive exhibits and films that make learning fun for the entire family. One of the favorites is the Founders' Hall which has life-sized statues of the Founding Fathers who signed the Constitution.
Museum of the American Revolution
This museum is relatively new, having opened its doors in 2017. It has an excellent collection of artifacts and memorabilia that perfectly tell the story of America's past. The museum has interactive exhibits and immersive experiences that will delight both adults and kids alike. In particular, the Patriot's Gallery allows kids to dress up while enjoying various activities like coloring and designing their own flags.
Betsy Ross House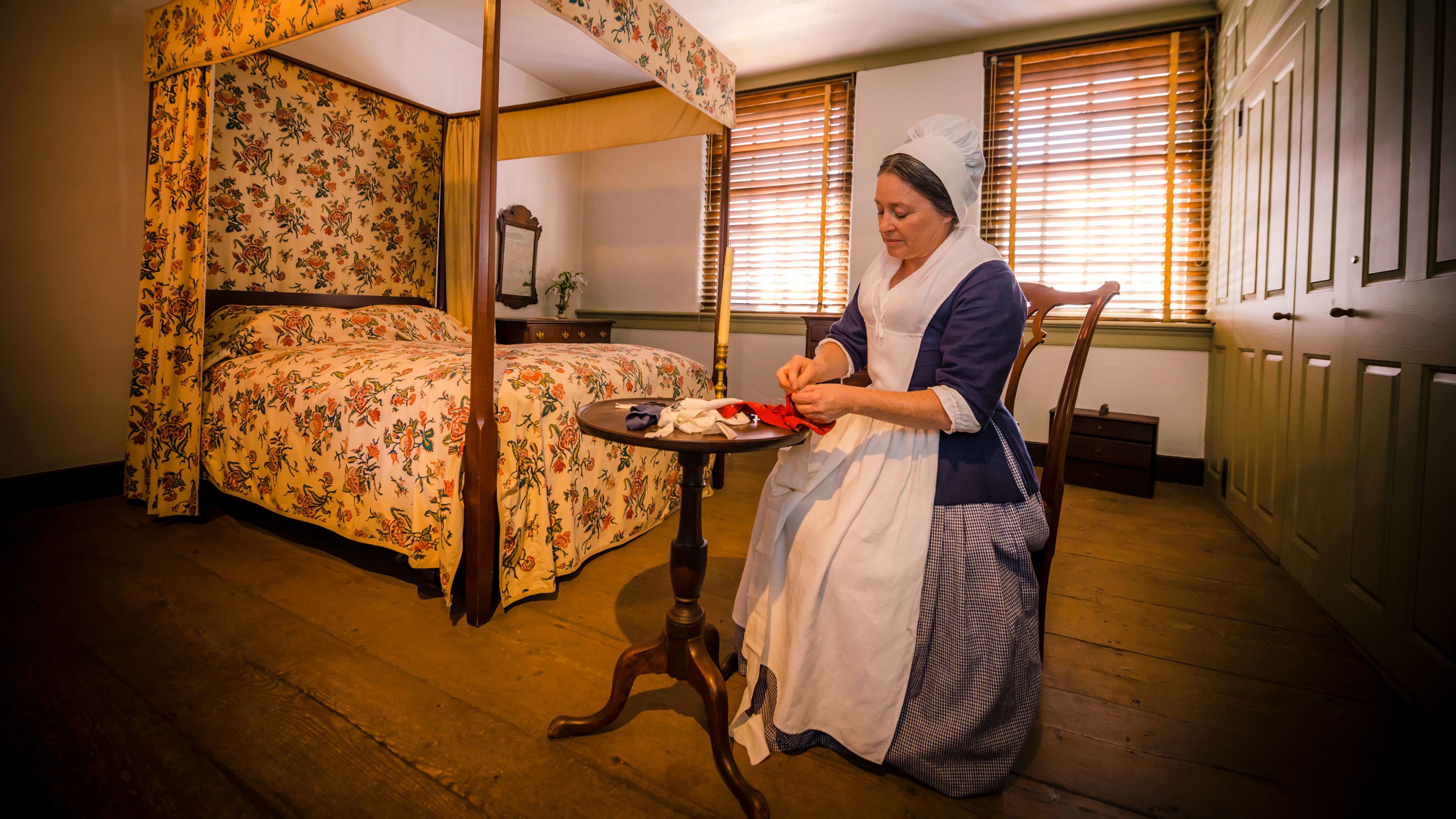 The Betsy Ross House in the historic district is a fun place to visit. You can learn about flag-making from the person who made America's first flag and get to explore the house. They have special events and activities throughout the year, so be sure to check before you visit.
Independence Seaport Museum
If history on land gets too much for the kids, head on over to the Independence Seaport Museum to learn about pirates and maritime history in the area. The kids will enjoy the interactive displays and exciting stories about sea adventures.
Fireman's Hall Museum
Kids love firetrucks and this place has quite a few of those! The Fireman's Hall Museum in Old City is a wonderful place for kids to enjoy learning about firefighting and they can even try on firefighting suits! Kids love running around in this place because there is just so much to see.
Philadelphia Zoo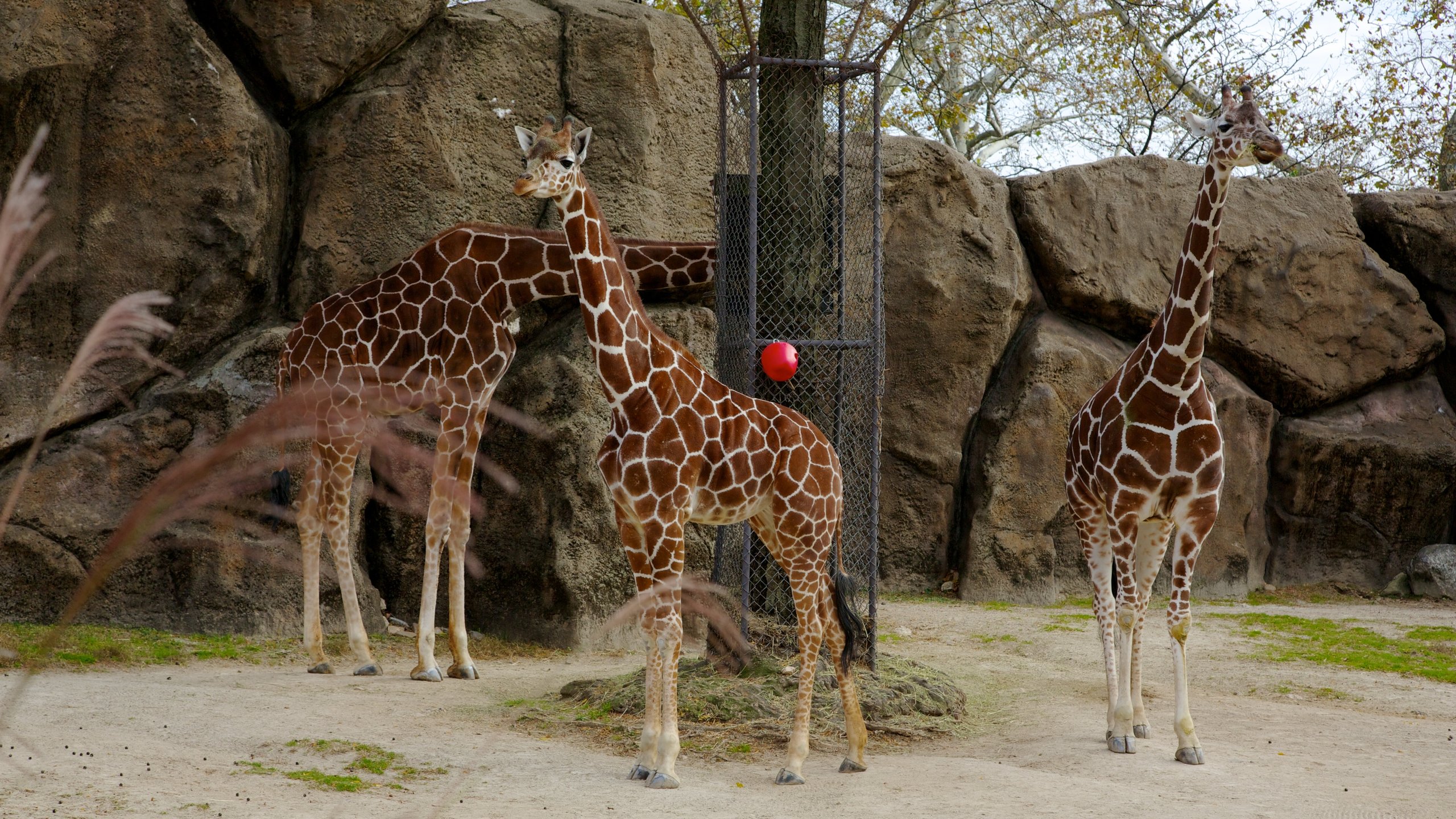 Philadelphia Zoo is a great place for families that love animals. The country's oldest zoo has thousands of animals for you to see. They even have a children's zoo called KidZooU where kids can enjoy animal encounters and participate in feedings, and the McNeil Avian Center. The Philadelphia Zoo is open seven days a week and tickets can be purchased beforehand to avoid any queues.
Franklin Institute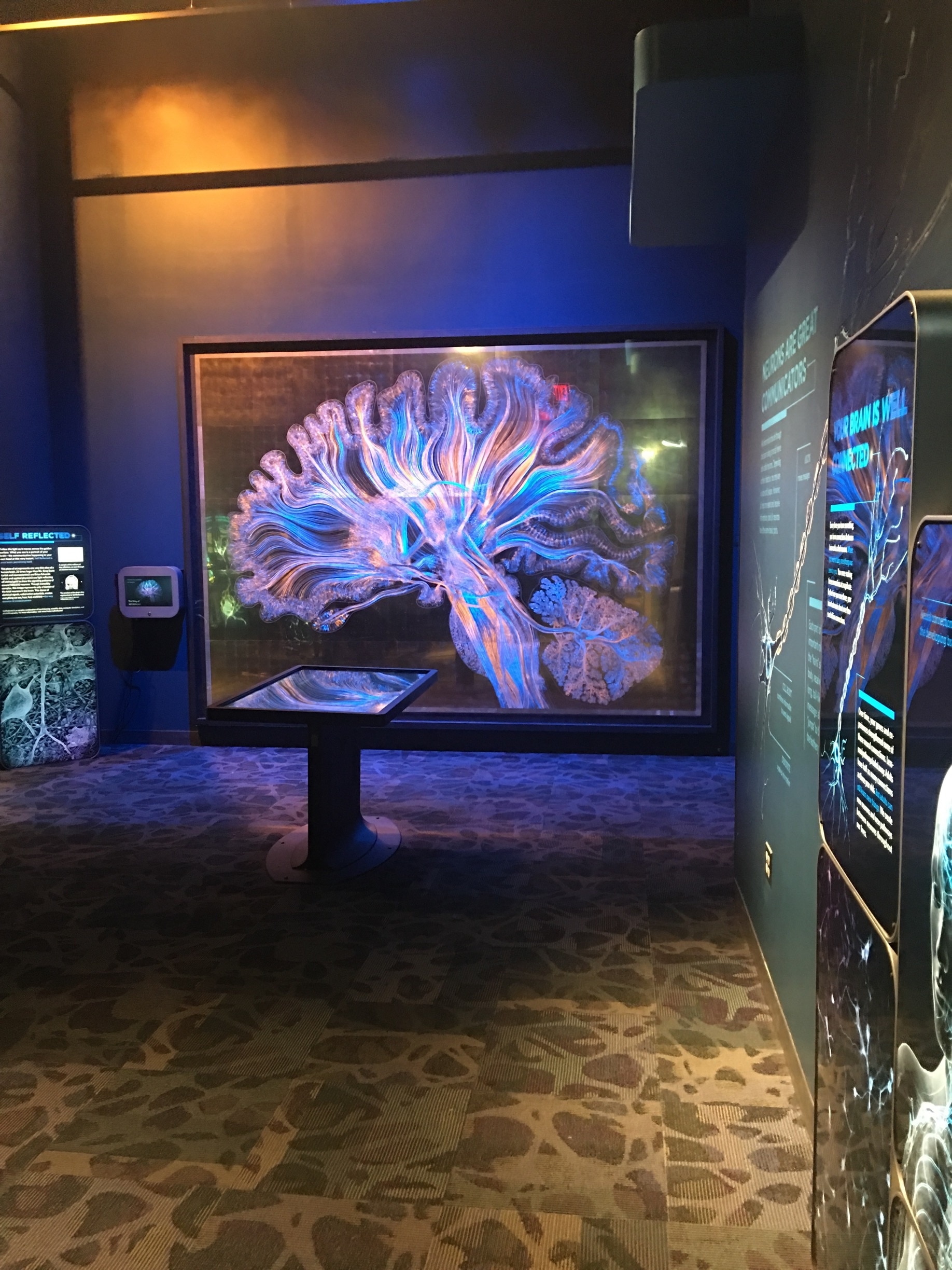 This science museum is one of the most visited places in the state of Pennsylvania. The Franklin Institute is filled with family-friendly activities that are educational and fun. Kids can journey through a giant heart, or visit the brain exhibit to see how these important organs work. In addition, SportsZone is great to see the different aspects of science come into play in different sports. It is extremely informative, and not just for the kids!
Citizens Bank Park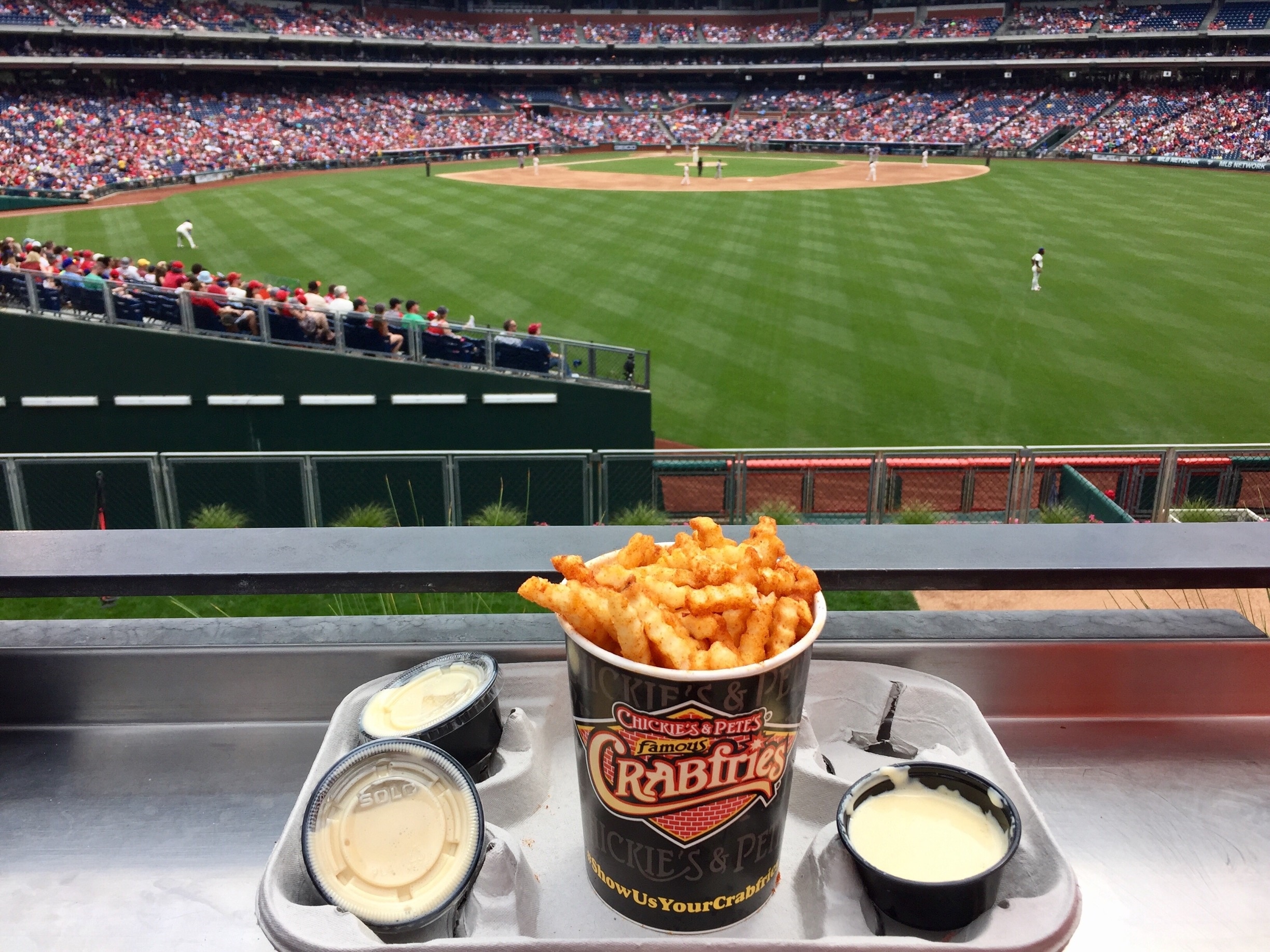 If you're lucky, you can catch a baseball game at Citizens Bank Park. Home to the Philadelphia Phillies, this stadium has an amazing atmosphere, and the family will not be disappointed with the food either! The stadium also has a new play area called The Yard that has some awesome games for the kids.
Franklin Square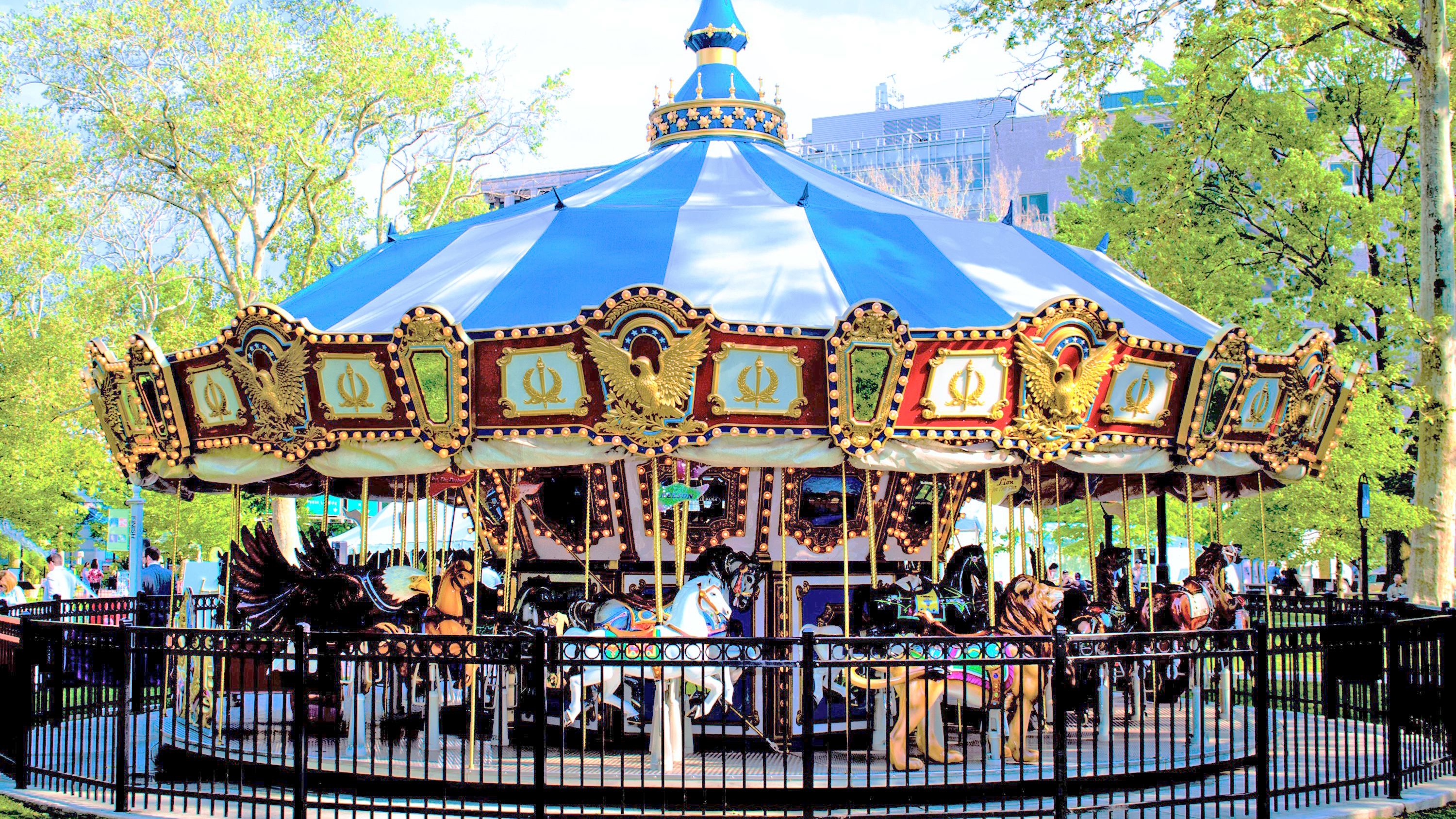 Franklin Square is one of the five original squares of Philadelphia. The park has great activities for families including the Once Upon a Nation Storytelling Bench and the Parx Liberty Carousel. Franklin Square is also where you will find the Philly Mini Golf Course and an exceptional playground for the kids.
Spruce Street Harbor Park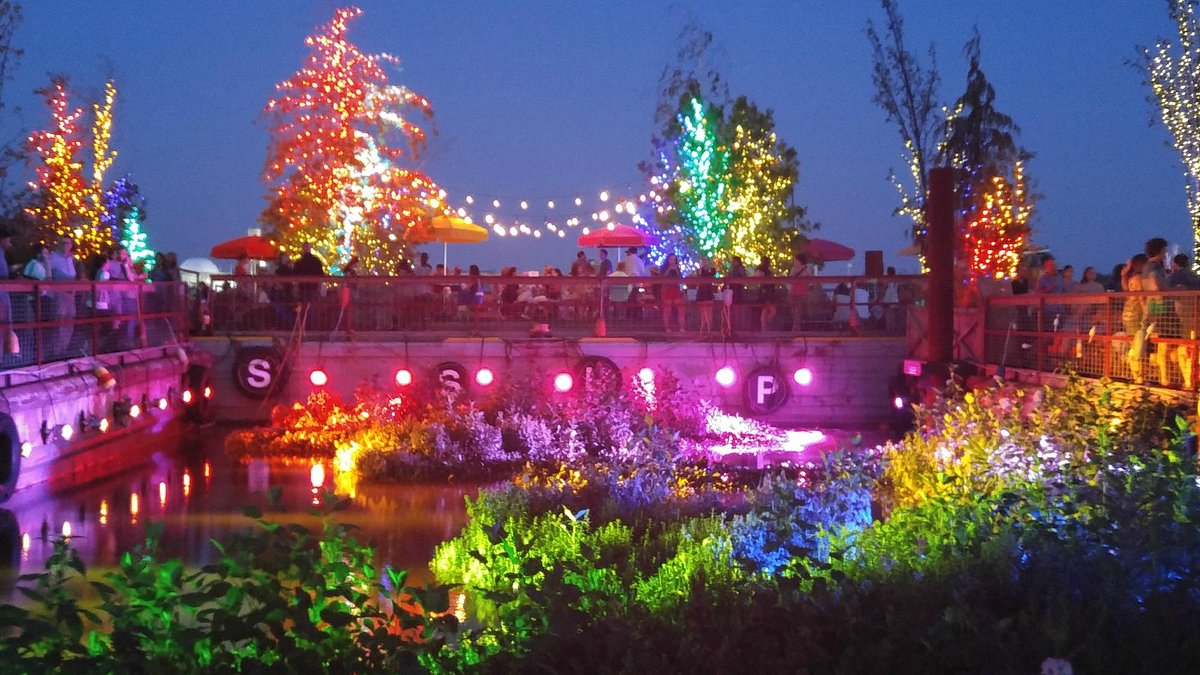 This park is on the Delaware river waterfront. It serves as an urban beach in Philadelphia and has several floating restaurants. You can also rent kayaks and swan boats to use on the Delaware river or just relax in one of the hammocks.
Fairmount Park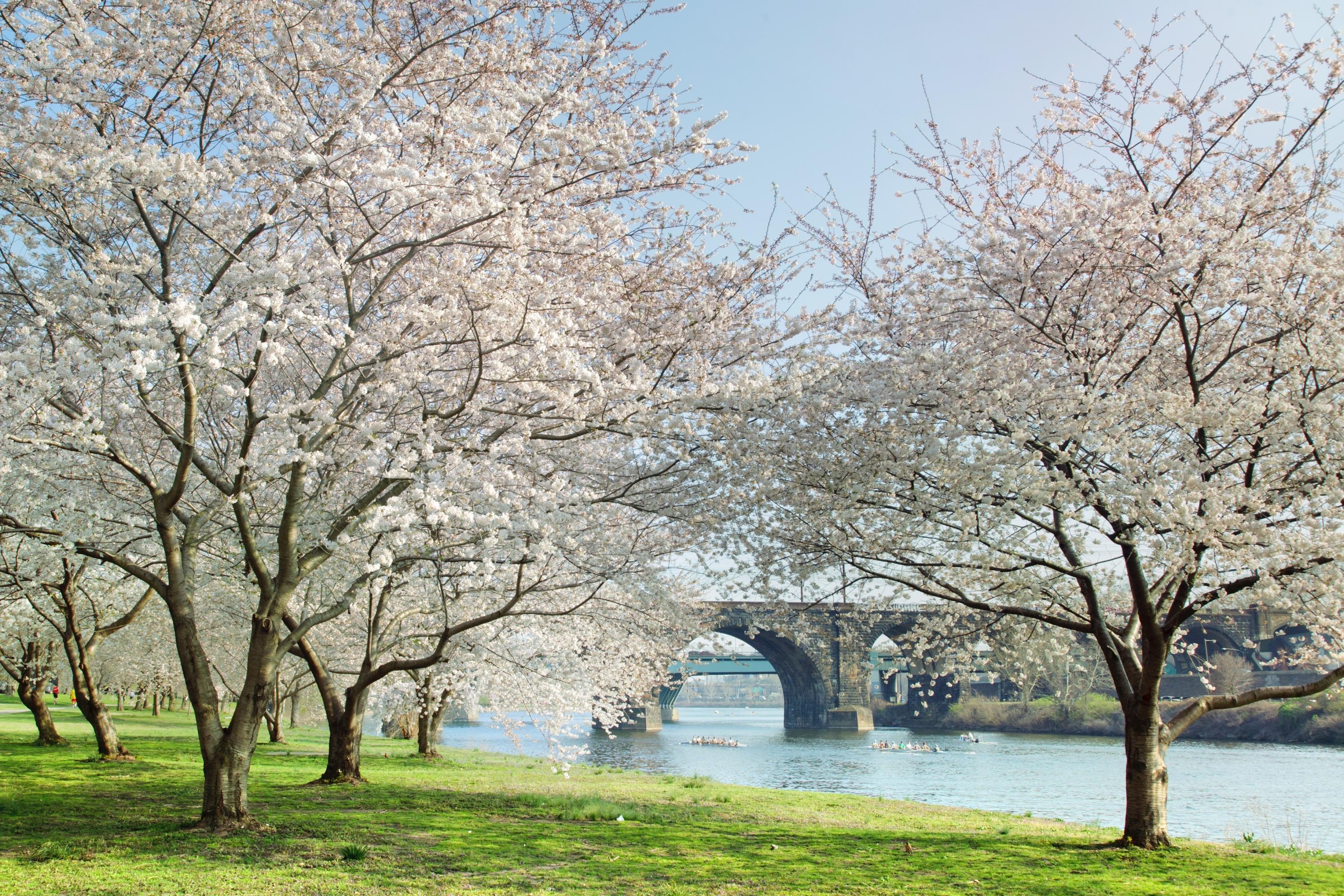 The Please Touch Museum in Fairmount Park is a must-see attraction for kids under seven. This children's museum is specially designed to encourage kids to touch, explore, and learn by providing interactive exhibits. The Please Touch Museum also has theatrical plays and you can all play games in the museum.
One Liberty Observation Deck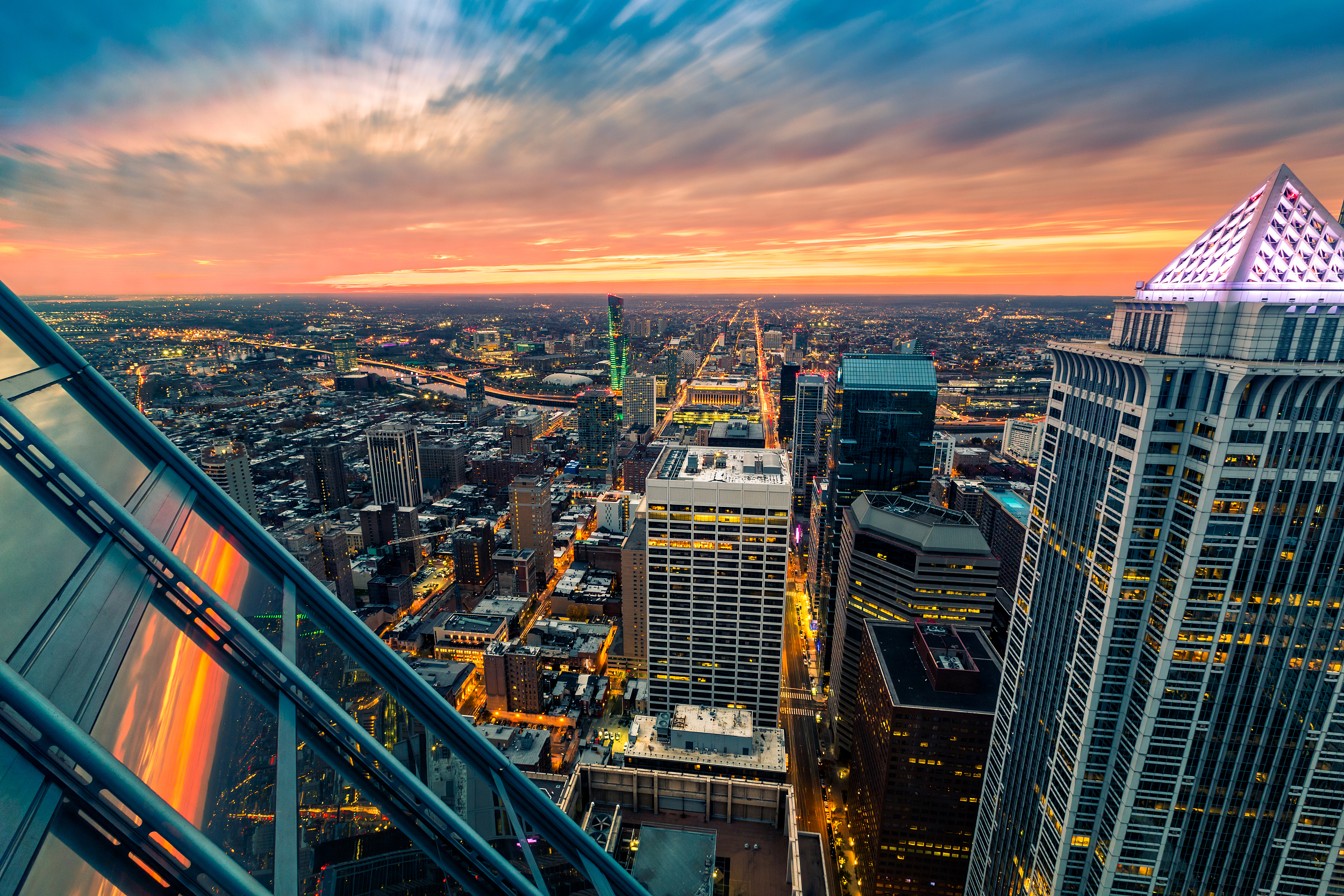 If you want a great view of the city, head on over to the One Liberty Observation Deck. Right in the city center, you can see the wonder that is Philadelphia from the Observation Deck 57 floors up from the street. A magnificent place for family photos!
Smith Memorial Playground and Playhouse
The Smith Memorial Playground in East Fairmont is not something you want to miss if you have toddlers. This place has been around for more than a century and the giant playhouse on a 6-acre playground has kept children under five entertained for hours. A definite must-see to complete the Philly experience with kids.
Philadelphia Museum of Art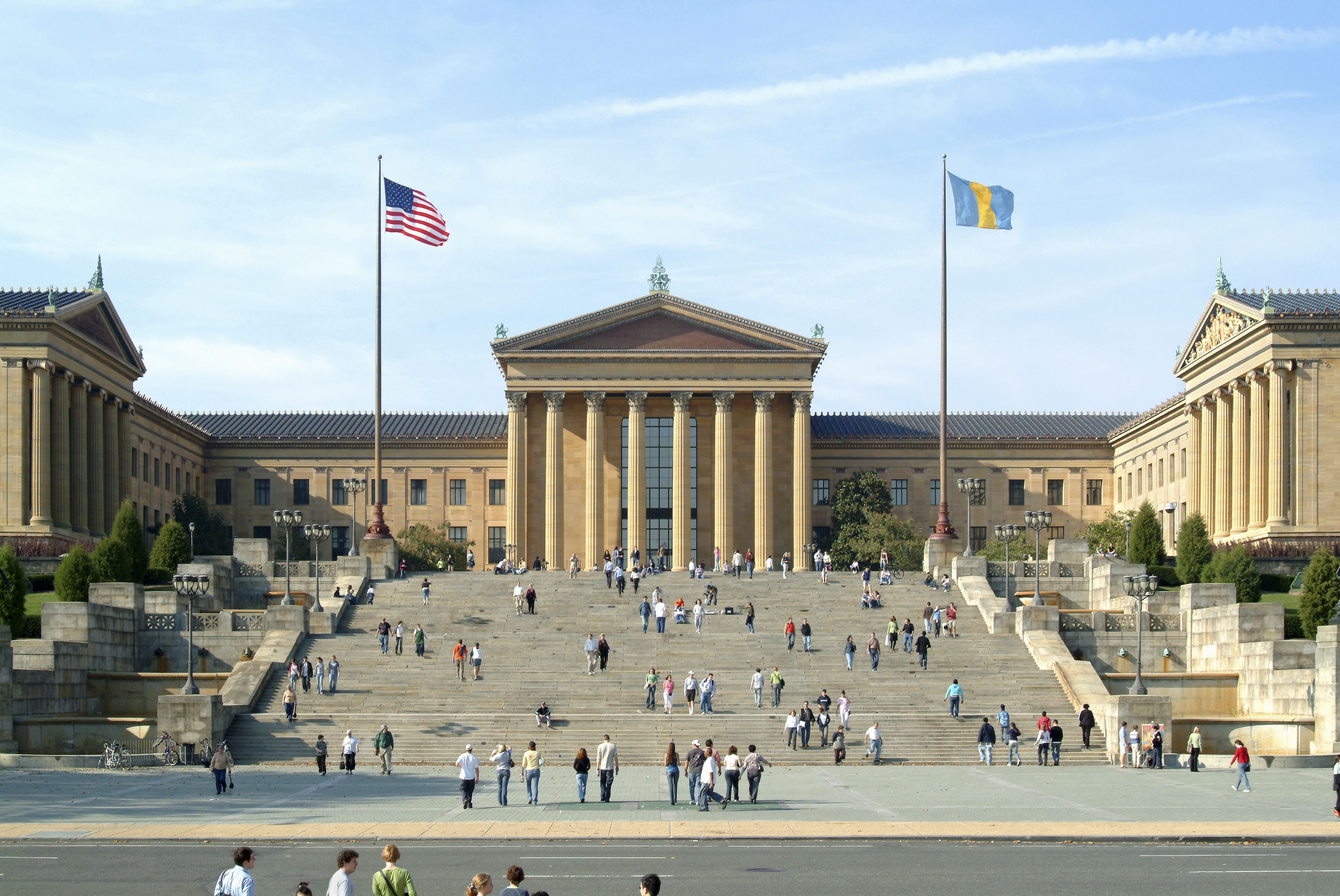 The Philadelphia Museum of Art on Benjamin Franklin Parkway has an incredible array of art projects and paintings on display. Older kids may appreciate this museum more as they will get to explore different exhibits. However, the museum does have programs for younger kids during the summer.
Camden Children's Garden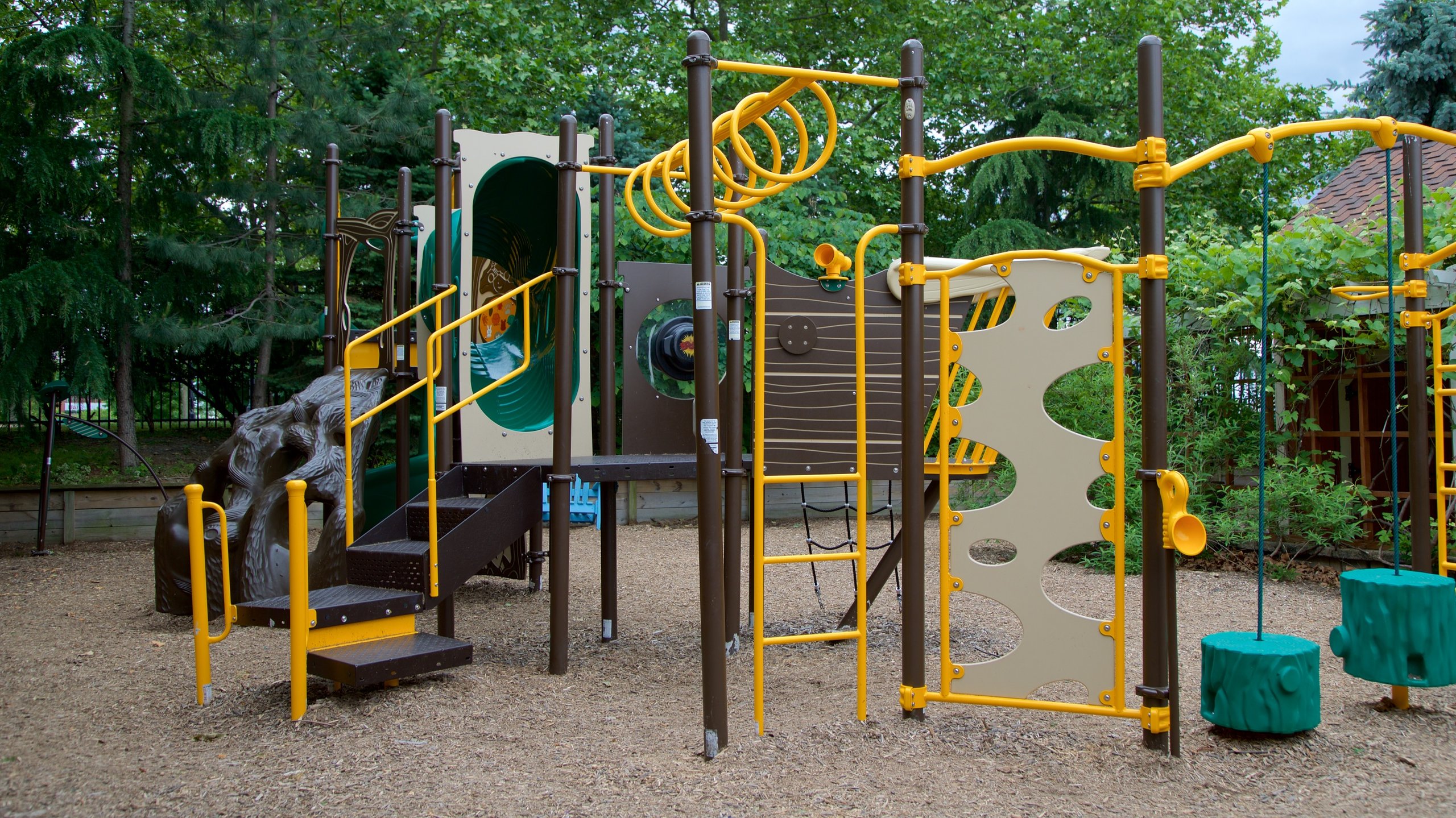 The Camden Children's Garden is across the river and provides hours of fun for the kids. They have a Dino Garden, a garden railway with a mini train, and hands-on activities that will keep the kids occupied.
Dilworth Park
You can find Dilworth Park on the west side of Philadelphia City Hall. It's a large park that hosts many events in the city throughout the year. The kids will love the interactive fountains and the large, open space that they can run around in. If you're in Philadelphia during winter, the fountains become an ice skating rink!
Adventure Aquarium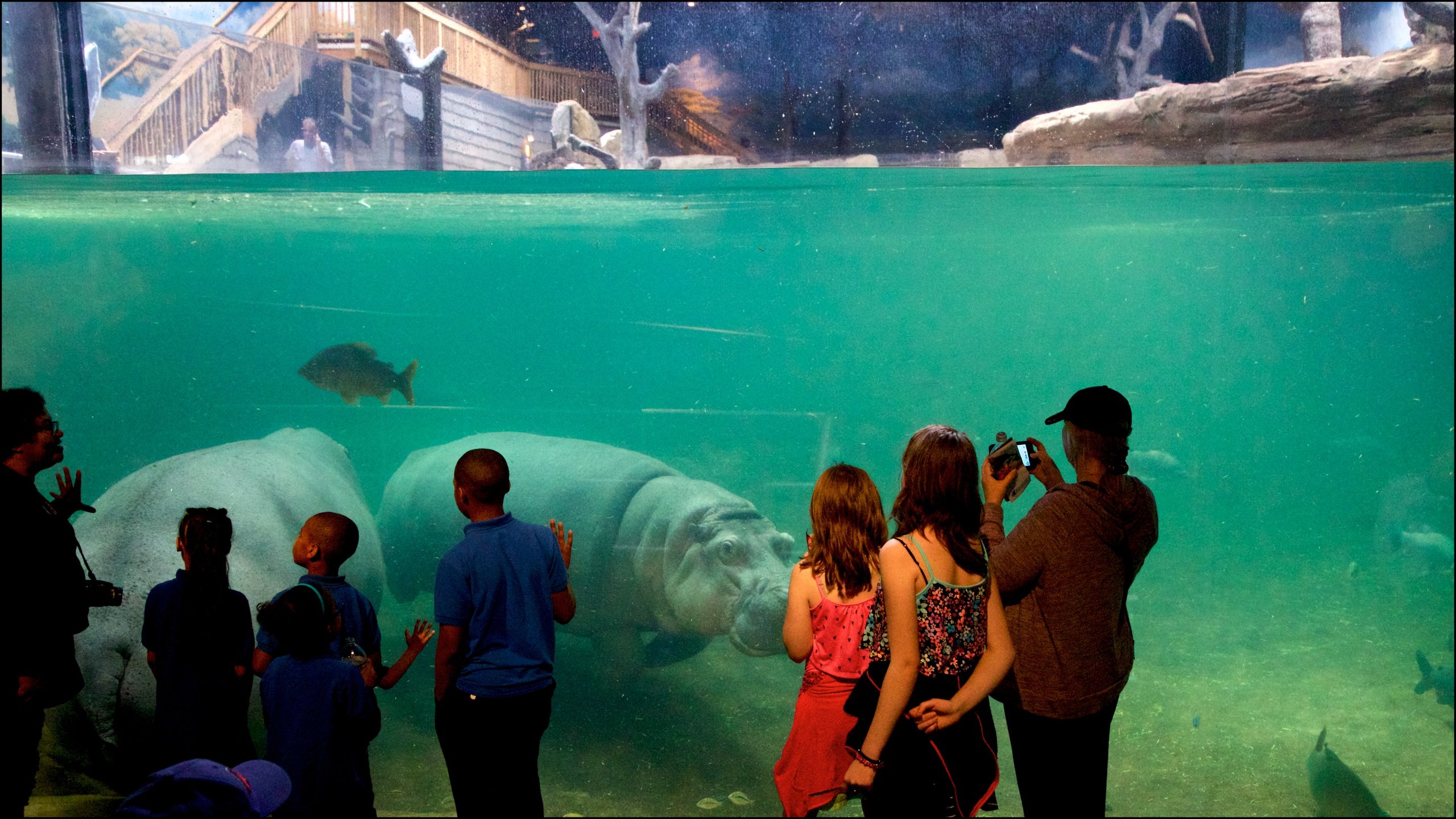 You will find Adventure Aquarium on the Camden Waterfront. They have the largest collection of sharks on the East Coast which is always exciting for kids. The Adventure Aquarium also has interactive exhibits that will let you touch some of the sea life, including a bamboo shark, a stingray, and a sea star.
Eastern State Penitentiary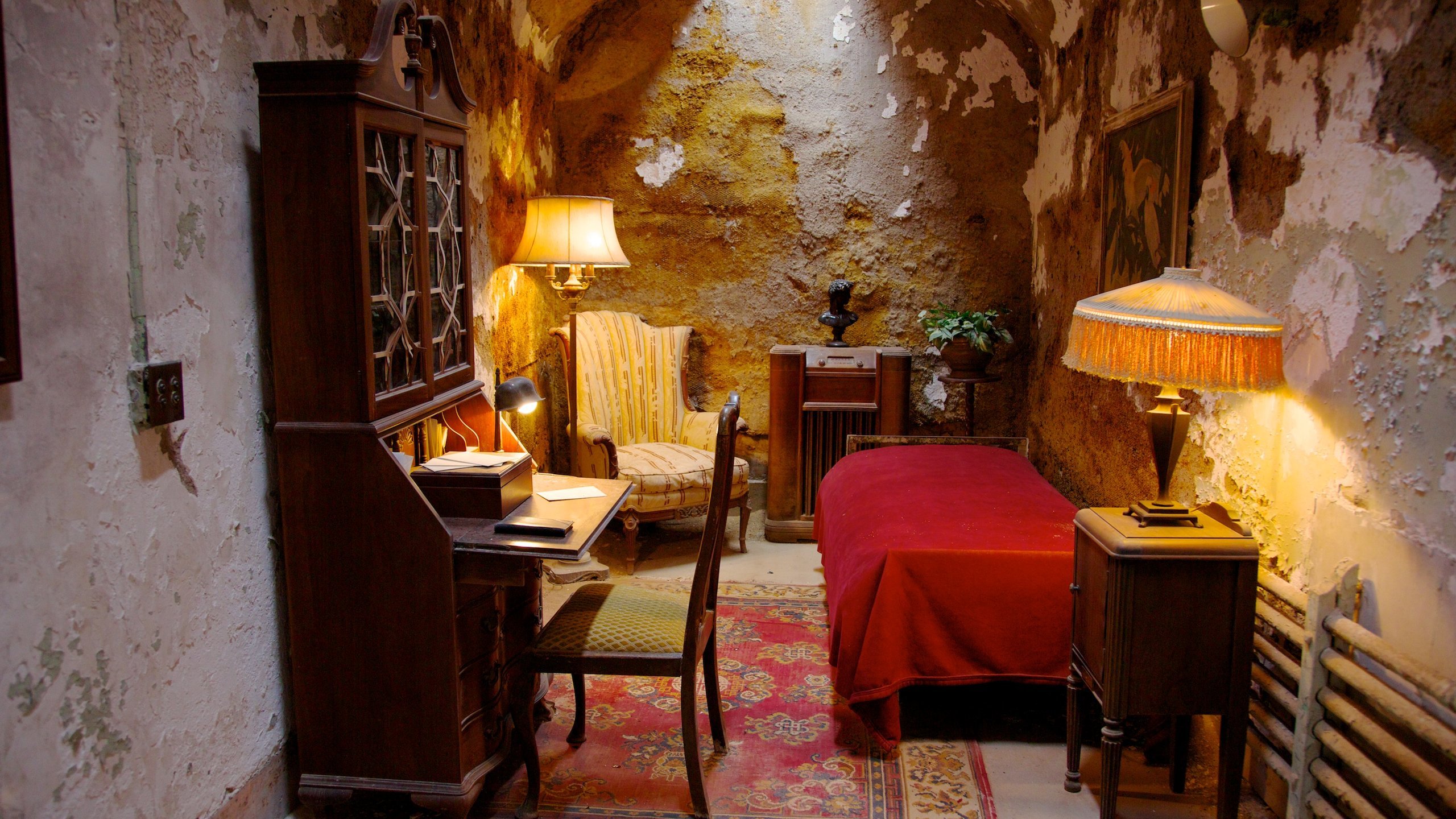 This is a unique one, and older kids tend to be intrigued by this place. The Eastern State Penitentiary has been closed for years but still offers tours to the public. You can learn more about the prison's history and they run a scavenger hunt for kids.
The Best Family Hotels & Resorts in Philadelphia
Knowing where to stay in Philadelphia is also important as it will determine your travel time each day. It is best to stay in hotels and resorts that provide ease of access to attractions and that have great amenities for the entire family.
Sheraton Philadelphia Society Hill
This four-star hotel is located near the National Historical Park and the Betsy Ross House. The hotel was recently renovated and is just a mile away from Philadelphia Center City. You will have easy access to the waterfront and the nearby attractions in the historic district. The Sheraton has an indoor pool, a parking garage for your car, and a restaurant on site.
The Rittenhouse
Right at the heart of Philadelphia's Center City, The Rittenhouse is ideally suited for families looking for a little luxury. The rooms and facilities at the hotel are designed for relaxation. After a day filled with sightseeing and adventures, the hotel's atrium pool is an excellent way to cool off. The Rittenhouse also hosts events throughout the year that celebrate the rich history of the area.
The Windsor Suites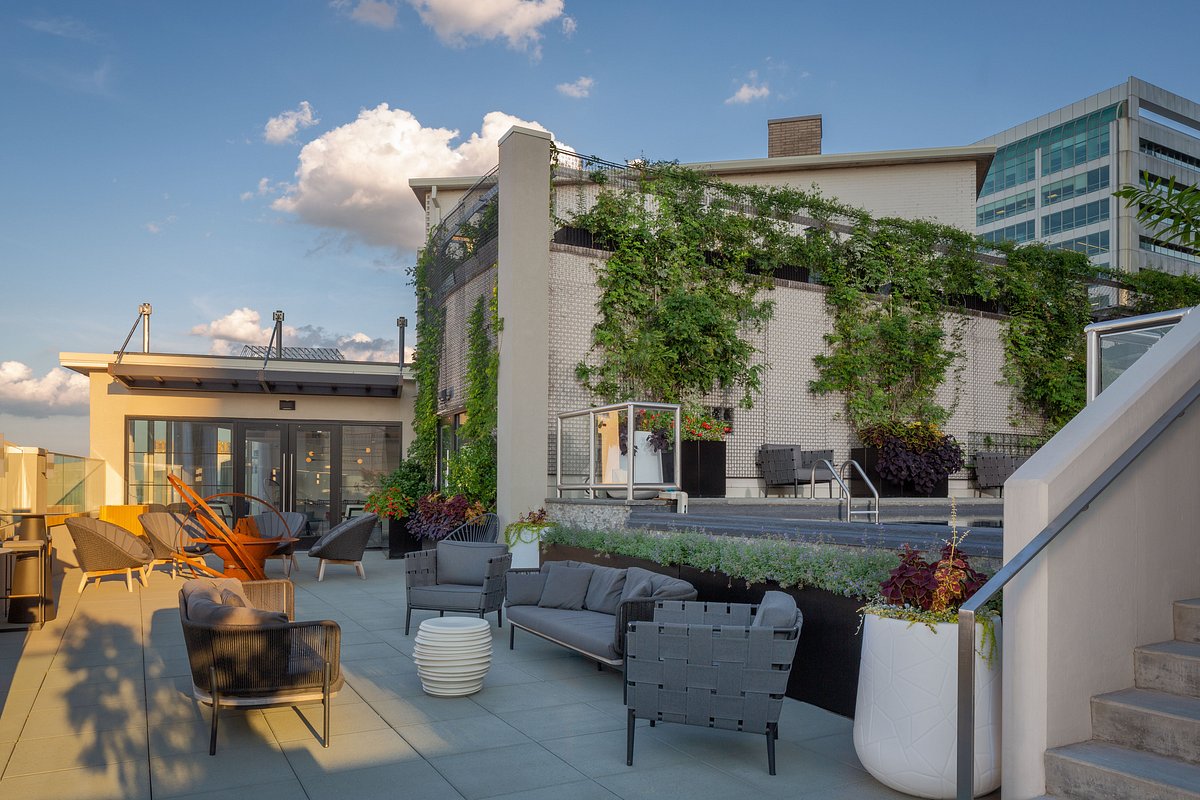 The Windsor Suites are in Downtown Philadelphia and offer spacious suites that have incredible views of the city center. It's just off Arch Street, on Benjamin Franklin Parkway, and offers easy access to nearby attractions. The hotel is pet-friendly and has excellent amenities including a rooftop deck and valet parking.
What's the Average Cost of a Hotel in Philadelphia?
It's hard to calculate the average cost of a hotel in Philadelphia because the price would depend on the time of year that you plan to visit and how many kids you are traveling with. Some hotels may charge differently depending on kids' ages as well. Generally, you should aim to budget about $100 per person per night. Just remember to make your bookings well in advance to avoid the cost of last-minute room reservations.
The Best Places to Eat With Kids in Philadelphia
Philadelphia has many family-friendly restaurants and eateries that ensure that everybody can get a taste of their favorite foods. Whether your kids have adventurous palates or stick to burgers, hot dogs, pizzas, and chicken nuggets for survival, there are numerous places to enjoy in Philadelphia.
Reading Terminal Market
The Reading Terminal Market is a destination you cannot miss when in Philadelphia. Not only does the market have great historical significance, but it also has several great food options for families. It's one place but provides choices that will suit everyone's taste.
Honey's Sit 'n Eat
This is a firm favorite amongst the locals. Honey's Sit 'n Eat serves up a wonderful mix of traditional Jewish and Southern Tex-Mex meals. They have family box meals, and everyone loves the good homecooked meals they serve up. The restaurant does tend to get busy quickly because it's quite small. Thus, you might want to go in between peak times for lunch and dinner.
Shane Confectionery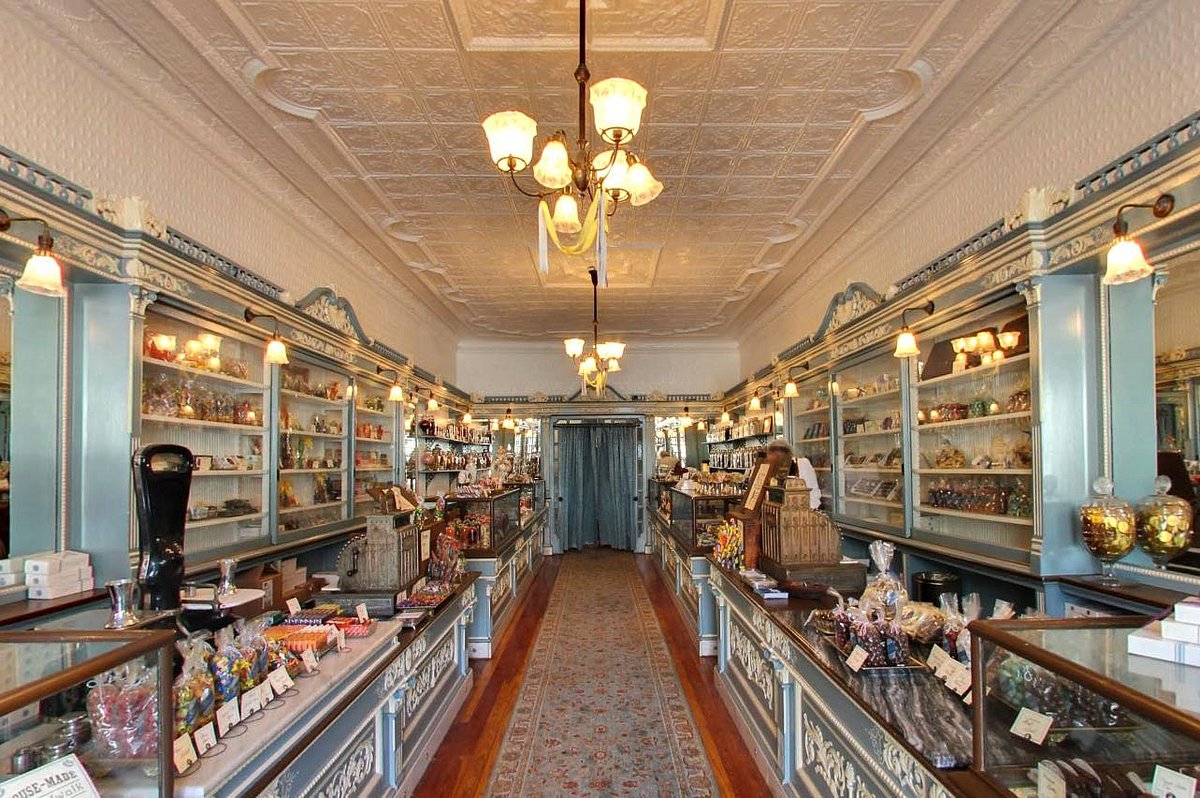 In the heart of Old City Philadelphia, you will find a candy store that's over a century old. Shane Confectionery opened its doors in 1911 and has been providing the people of Philadelphia with awesome chocolates and candy since then. They have a wonderful history in the area and their store will even make parents feel like a kid in a candy store! Don't leave without trying their hot chocolate – you will not regret it.
The Bourse
The Bourse is a food hall right in Independence National Historical Park. It is incredibly spacious and has several food choices that the family will love. Like most things in Philly, The Bourse has an incredible history, and its commitment to great food, produce, and products is evident in its vendors. It's also a great place to browse the shops to find new and exciting products.
P'unk Burger
You can find P'unk Burger in South Philadelphia. This burger joint serves up some of the best burgers you will ever taste. They focus on using great produce and only natural ingredients to make their burgers. Everything sold in the store, from the potatoes for their fries to the ice cream, are from local suppliers. P'unk Burger also has vegan and gluten-free options on its menu and is happy to accommodate dietary requests.
The Best Day Trips From Philadelphia That the Whole Family Will Love
Staying in Philadelphia for a few days puts you in a great position for some amazing day trips. If the kids aren't really enjoying historic Philadelphia, you can always take a break from the city and head on out for a day trip. Here are our top three picks.
Longwood Gardens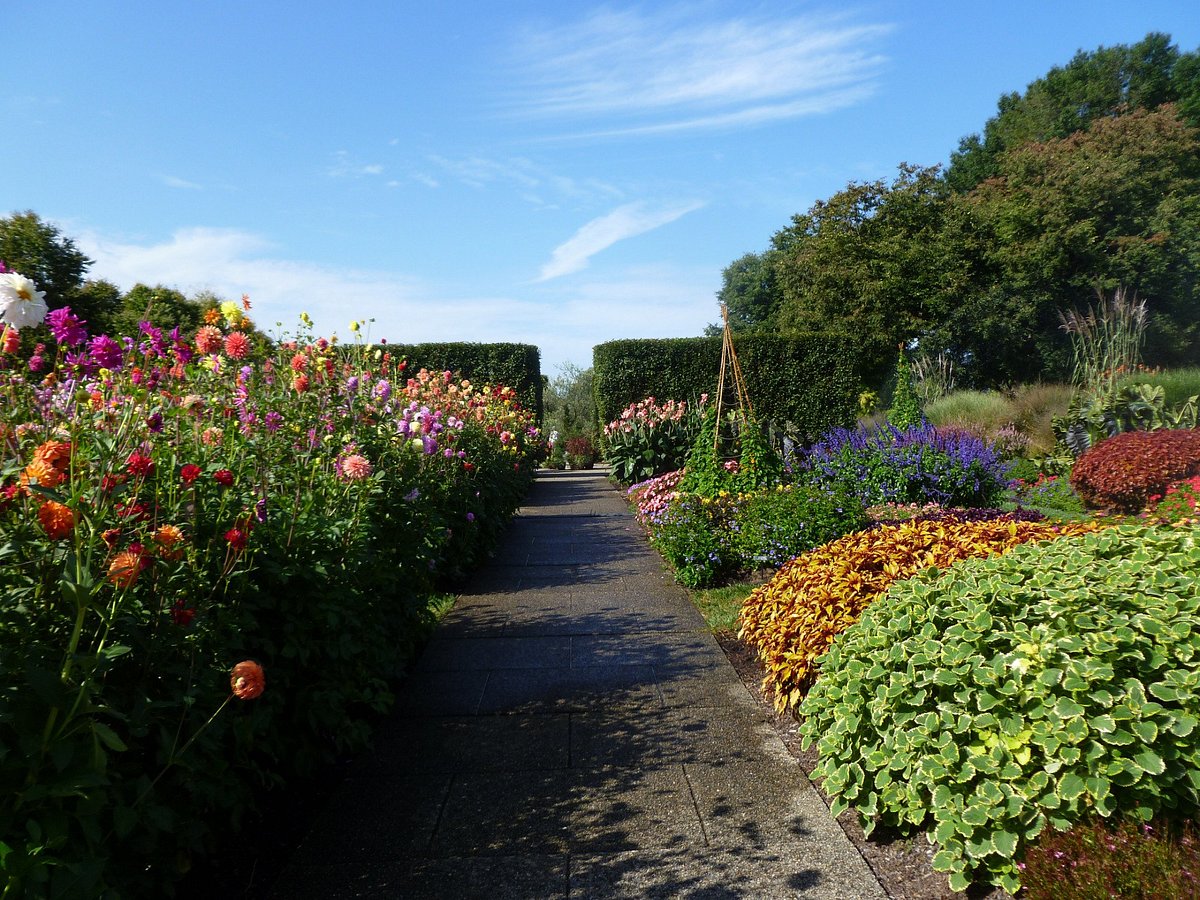 Just a 44-minute drive south on the I-95, Longwood Gardens is an enchanting botanical garden just outside the city. The large gardens play host to various events and also have educational programs that you can attend. They have several indoor and outdoor gardens, including a fun indoor children's garden. It's a great place to spend the day, reconnect with nature, and relax outside the busy city.
Cape May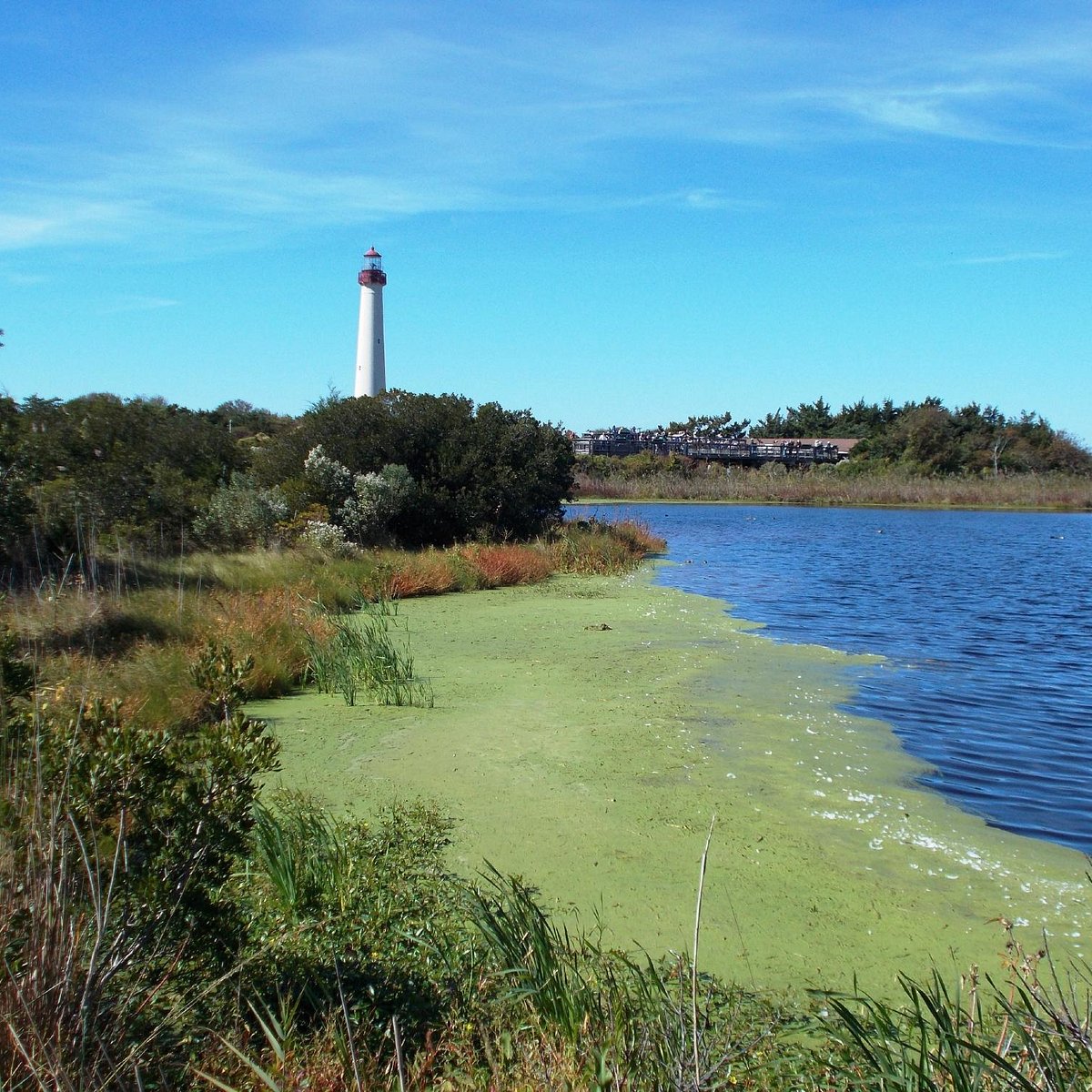 If your family feels like heading to the beach, Cape May in New Jersey is just an hour and a half away from Philadelphia Center City. This is a day trip that the family will love as Cape May has some great family activities. You can visit the water park or amusement park on the pier if you're looking for some thrills, or you can simply enjoy a day building sandcastles and frolicking in the waves.
New York City
New York City is a two-hour drive from Philadelphia. It's a great day trip if you just want the kids to see the city that never sleeps. There's so much to do in New York that it will be hard to pack into a day. However, you can't miss the opportunity of experiencing a little taste of what New York has to offer. Central Park, The Empire State Building, The American Museum of Natural History – there are just so many places to explore!
How to Get Around Philadelphia During Your Vacation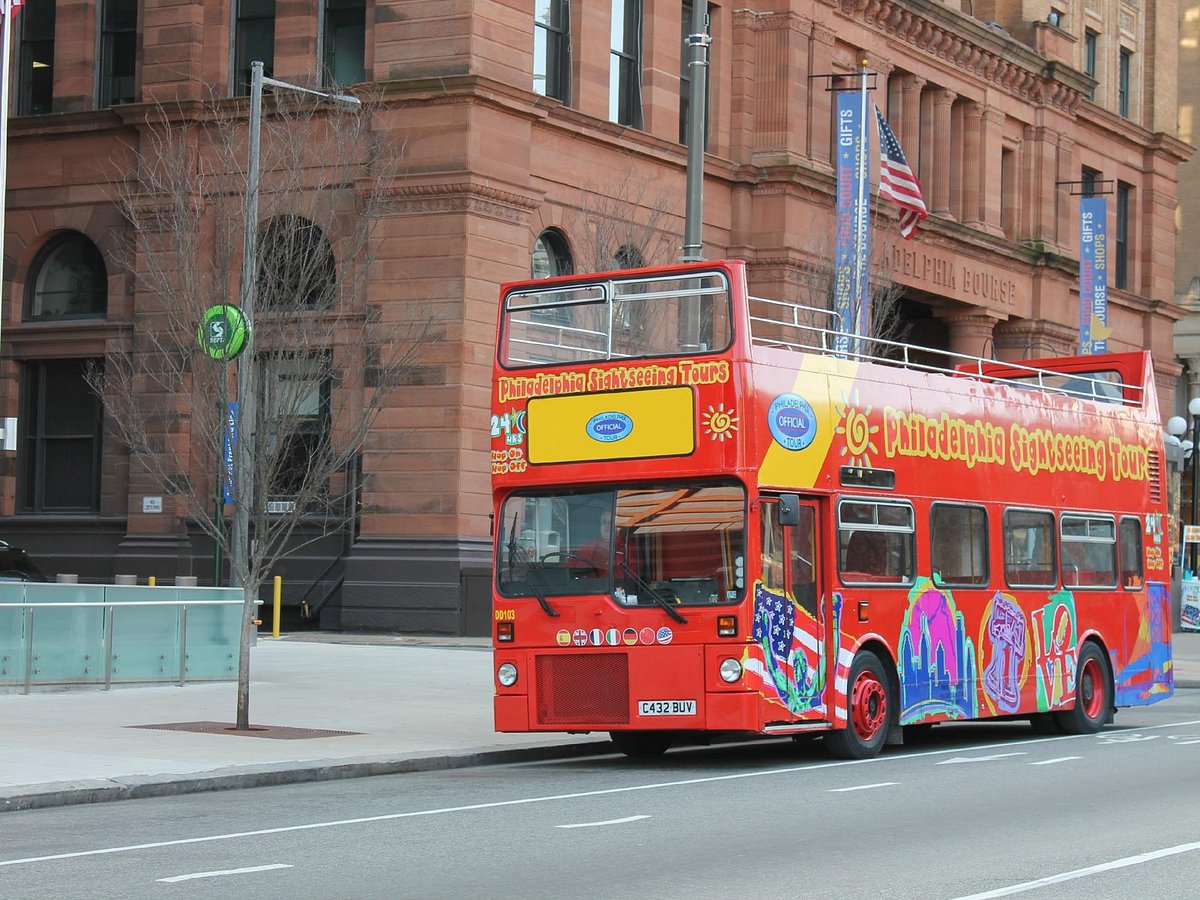 Philadelphia is a large city, but it is one of the best to walk around in. The best places in Philly to explore on foot are East Passynuk and Old City. This is because there are several great shops and attractions within walking distance of each other. Also, a fun fact, is that it's hard to get lost in Philadelphia. The streets running from east to west are named after trees, while those running north to south are numbered. However, if walking isn't for you, Philadelphia has some great transport options.
In Philadelphia, SEPTA (Southeastern Pennsylvania Transport Authority) runs the city's buses, trolleys, subways, and trains. You can purchase a SEPTA key, which can be preloaded with trips, or a day pass. All SEPTA transport options stop at the major attractions throughout the city. These modes of transport are affordable and reliable. You can expect to wait about 15 minutes between each ride.
The Philly Phlash buses also run a loop from downtown Philadelphia and stop at all the major attractions along the way. This is a popular choice of public transport for tourists because of its affordability and accessibility throughout the city.
Taxis are also readily available across the city and at the airports. However, they are expensive compared to public transport and rental cars. In addition, during peak times or if traveling to an event, the price may escalate even further. Taxis are still convenient if you need to get around the city quickly.
Finally, a rental car may give you more freedom to plan your schedule. Most of the hotels have parking garages, and finding a parking space near the attractions around the city is not that bad. Just plan ahead and find the closest parking garages to your destination so that you won't waste time looking for a parking space.
The Best Ways to Get to Philadelphia for Your Vacation
There are three airports in Philadelphia – Philadelphia International, Trenton-Mercer, and Northeast Philadelphia airport. Depending on where you are staying and where you are flying in from, you can land at these three airports.
Philadelphia International Airport is closest to Center City, being just 14 minutes away. However, Northeast Philadelphia Airport is also less than 25 minutes away from the city. Trenton-Mercer Airport is the furthest from the city center, and you can expect about a 40-minute drive to get into the city. Therefore, when planning your trip, keep this in mind when deciding which airport to use.
Traveling by road or rail to Philadelphia is also possible depending on where you are traveling from. Just ensure that you plan your route properly. Traveling by road will need plenty of stops for the kids while traveling by rail may need activities or devices to keep them occupied and distracted from the journey time.
Top Tips for Staying Safe in Philadelphia When Visiting With Kids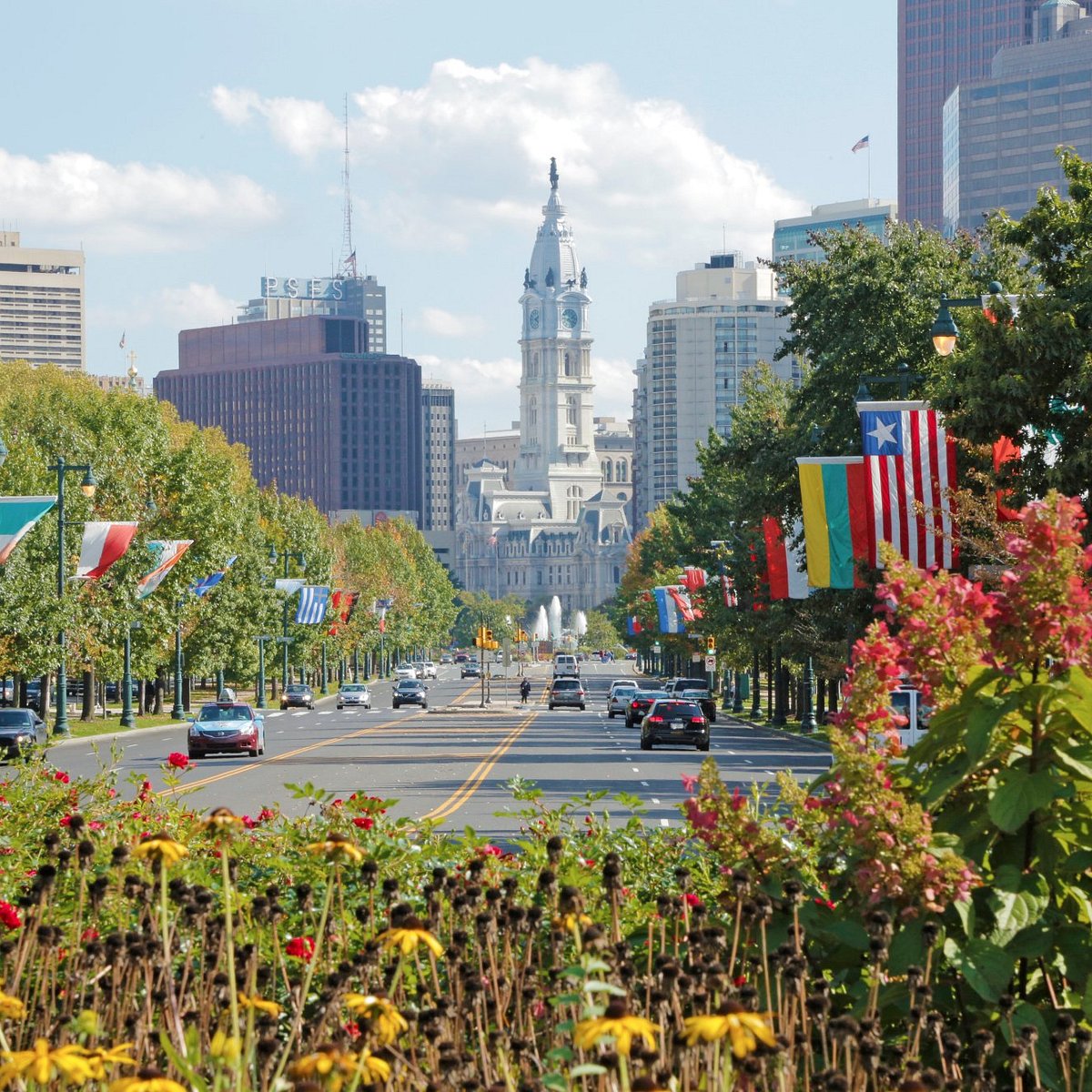 Philadelphia is a relatively safe city to visit. A large number of historic sites ensures that the city is well-policed. You just have to remain alert when traveling with kids and not put yourself in any unnecessary danger. This includes not venturing out to neighborhoods that you are unsure of.
Stay in safe, well-lit areas, and try not to stay out too late with the kids. Traveling in a group for events at night is a good idea as there is safety in numbers and more people to keep an eye on the kids collectively.
It's also always a good idea to carry a first aid kit with you when you're out and about visiting attractions around the city. Kids tend to get scratches and cuts on playgrounds and it is best to deal with these quickly.
When planning your visit to Philadelphia with kids it's good to know which policing district you will be in as a precaution. In this way, in an emergency, you can quickly contact the relevant authorities in the area.
You can also sign up to get ReadyPhiladelphia alerts on your phone. If there is any safety or weather information that you need to know, you will be alerted on your phone immediately.
Lastly, if you are traveling by car around the city, ensure that you do not leave any valuables in sight within the car. You should also always lock your car no matter where you park.
In Summary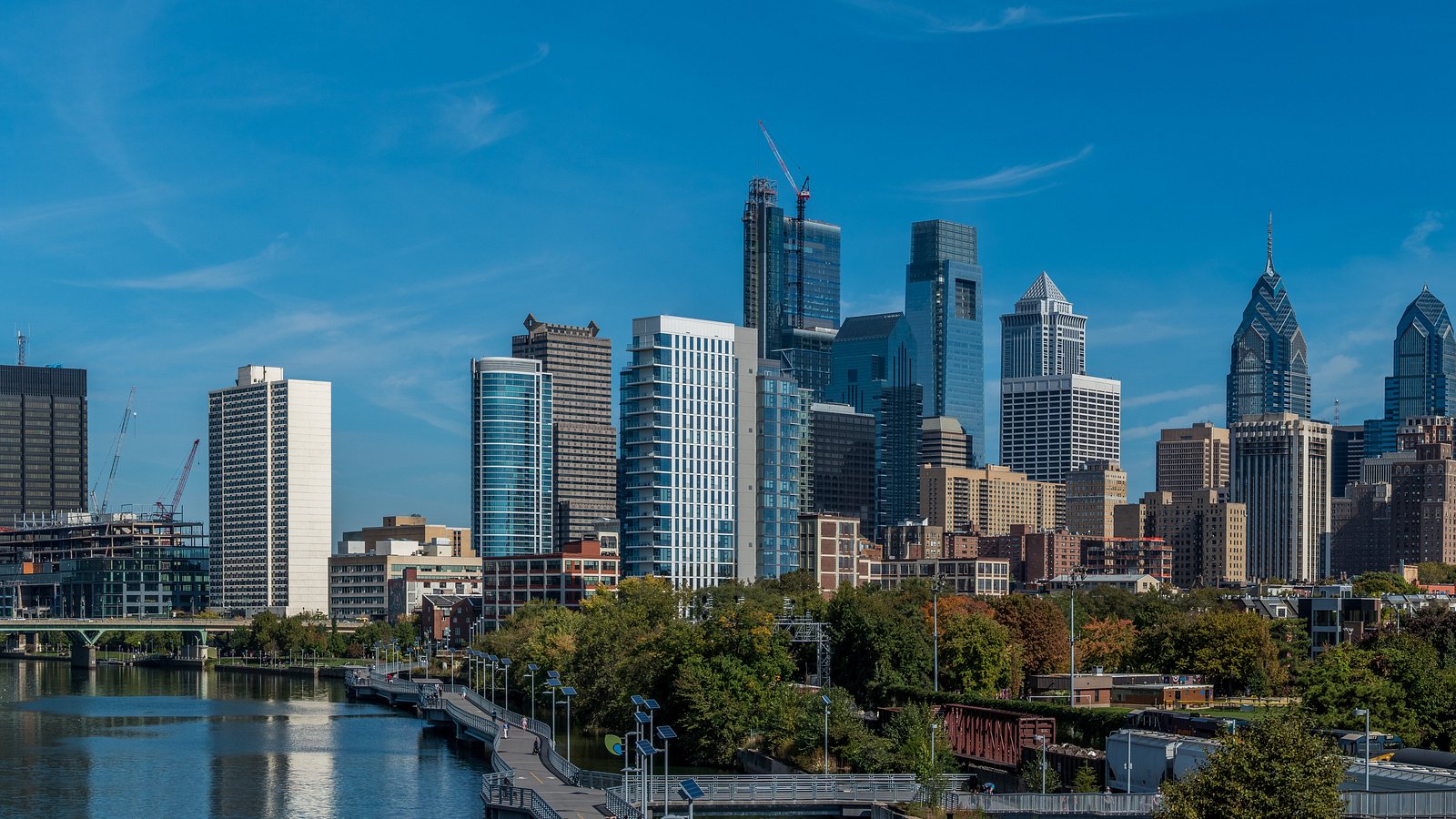 Philadelphia is a city with a rich history and plenty of family-friendly activities. From the famous Liberty Bell to Philadelphia Zoo, your kids will be in awe of this city. Philadelphia is filled with hidden gems, art, and great food. You can enjoy all of this in as little as a weekend or extend your stay to include day trips and events. The choice is yours but the possibilities when visiting Philadelphia with kids are endless!
More about our TFVG Author