With miles of beaches and family-friendly attractions, Myrtle Beach, South Carolina is a perfect location to squeeze in a little more fun in the sun and make the most of the end of summer.
September in Myrtle Beach is less crowded and more affordable than the peak summer months. Most of Myrtle Beach's attractions are open, and the weather is milder, making September the perfect time to visit Myrtle Beach.
Whether you've already booked your family's September Myrtle Beach vacation or are still deciding, our guide will show you what to expect from Myrtle Beach weather in September.
Myrtle Beach Weather in September
Though Labor Day unofficially marks the end of summer, and the official beginning of autumn falls around September 22nd, Myrtle Beach hangs on to its warm, beachy, vacation-perfect weather for a while longer, making September a perfect time to visit.
Temperature
In September, the temperature in Myrtle Beach comes down a bit. The high and low temperatures both decrease by around 6°F. With temperatures most often falling between 72°F and 90°F, and usually only two days getting into the 90s°F, September is an ideal time for families who want or need a little less heat on their vacation.
Even in its lower range, the temperature in Myrtle Beach in September, which only drops to 60°F about four times during the month is still comfortable and warm enough for all of your favorite outdoor activities.
Water Temperature
Myrtle Beach's miles of beach and ocean make it a popular vacation destination. For families who love to swim, surf, splash, and explore marine wildlife, the surface temperature of the water comes down only about 4°F, from about 82°F to 78°F, keeping a dip in the ocean refreshing, and fun.
Sun
In September in Myrtle Beach, the length of daylight begins to decrease at a daily average rate of about two minutes. Daylight is reduced from thirteen hours on September 1st to about twelve hours by September 30th. The days get shorter, but twelve hours is still plenty of time to enjoy the sun and the daytime temperatures in Myrtle Beach.
One of the singular pleasures of a beach vacation is taking your family to experience the sunrise and sunset from the ocean's horizon. There is nothing quite like it.
At the beginning of September, the sunrise in Myrtle Beach is at 6:49 AM, with a slightly more kid-friendly time of 7:09 AM by the end of the month.
Head out for a family walk or evening outing at 7:40 PM during the start of September, and 7:01 during the end of September to catch the sunset.
UV Index
When taking your family out into the sun you always need to be mindful of the UV or ultraviolet index. The UV index forecasts the amount of ultraviolet radiation in a given place at a given time. 
Too much UV exposure can cause sunburn and long-lasting, dangerous health conditions such as eye damage and skin cancer.
A UV Index of 6 to 7 indicates a high risk of damage from exposure. The average UV index of Myrtle Beach in September is 6.
You can protect your family from hazardous UV radiation by:
Limiting direct sun exposure between 10 AM and 4 PM
Applying and reapplying sunscreen
Wearing UVA and UVB-blocking sunglasses
Dress yourself and your little ones in high-SPF-rated clothing
Clouds
The cloud cover in Myrtle Beach decreases in September. At the beginning of the month, the sky is overcast or mostly cloudy around 45% of the time, which drops to 40% of the time by September 30th.
Typically there are more clear days in Myrtle Beach in September than in July.
Humidity
High humidity is a typical characteristic of American weather in the south. With high humidity comes the feeling of mugginess. Perspiration may not evaporate from the skin. Many families find high humidity uncomfortable.
The good news is that in September, the humidity in Myrtle Beach begins to decrease rapidly. The chances of a humid, muggy day fall from 82% at the beginning of the month to 44% by the end of September.
Over an average September day in Myrtle Beach, the humidity reaches its highest of 90% in the morning and falls to 61% in the afternoon. The average humidity for Myrtle Beach in September is 78%.
Light clothing and staying hydrated can go a long way in helping keep your family comfortable and safe in the humidity. Make sure to carry bottles of water with you, encourage your family to drink them, and remember you can always duck into the air-conditioned comfort of an indoor activity.
Wind
The average wind speed increased in Myrtle Beach in September from 8.8 miles per hour to 9.9 miles per hour.
Keep in mind wind speed is dependent on topography and can vary depending on where you are in Myrtle Beach and what else is happening with the weather on that day.
Rain
It rains between 11 and 15 days on average in Myrtle Beach in September for a total of between 3.4 and 8.4 inches.
While summer in Myrtle Beach is rainy, September is one of its wettest months.
Luckily, for those who don't want to be caught out in the rain, there are many family-friendly indoor activities in Myrtle Beach and most of the hotels have indoor pools and waterparks.
Storms
Even though Myrtle Beach is a southern coastal city and hurricane season falls within September, there is only a 6 percent chance of a hurricane within a hundred miles and a mere 2 percent chance of it being a category 3 to 5 hurricane.
Thunderstorms are a possibility in Myrtle Beach in September, so it's a good idea to have alternate indoor plans if your day on the beach or at the miniature golf course is unsafe because of an electrical storm. You will never go wrong by choosing a hotel with indoor pools, water parks, and other indoor activities to keep your family safe and having a great time.
What to Bring to Myrtle Beach for September Weather
September in Myrtle Beach means still-warm days, cooler nights, humidity, sun, and rain.
The key to packing for Myrtle Beach in September is to be prepared for hot, cool, or wet weather. Consider bringing enough clothes so you and your family can dress in light layers.
Some of the items you want to make sure to bring along on your September Myrtle Beach family vacation are:
Comfortable shoes for walking
Flip flops or sandals for the beach and pools
Beach towels
Swimwear (SPF rated if possible)
Shorts
Longer pants
Short-sleeved shirts
Long-sleeved shirts
Light sweater, light jacket, or rain jacket
Wide-brimmed hats or sun visors
Sunglasses
Sunscreen
Lip balm with SPF protection
Refillable water bottles
Umbrella
Backpack or large tote bag to carry all your family's on-the-go essentials
Myrtle Beach Attractions Fit for September Weather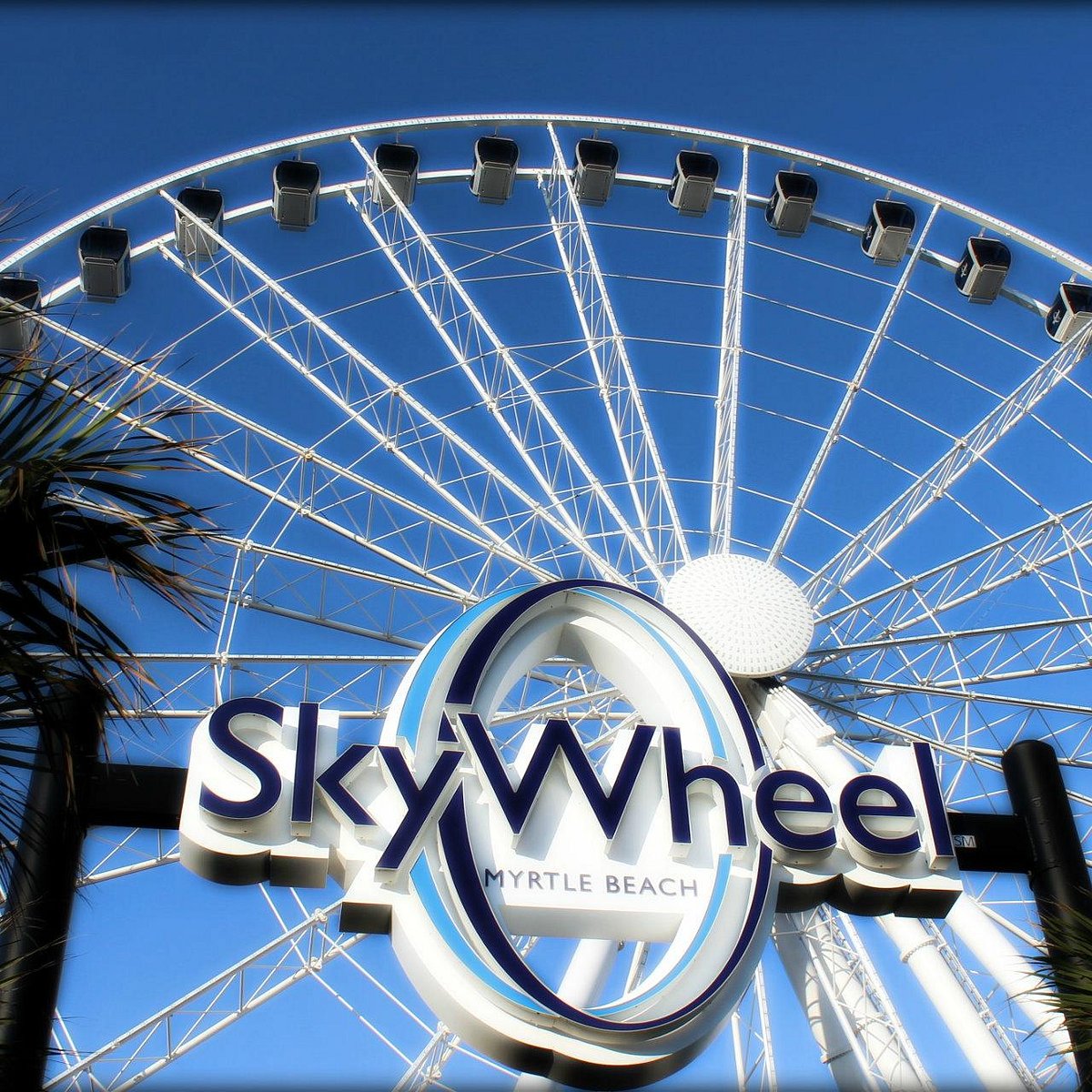 From days that are 85°F and sunny to days that are cooler and rainy, Myrtle Beach in September has seemingly limitless activity options for family fun.
Play Outside
The most popular outside activities in Myrtle Beach are the beaches, theme parks, water parks, and mini-golf courses.
Other possibilities include watersports, a dolphin cruise, go-kart racing, the Sky Wheel, and your hotel's outdoor pools and water parks.
While some attractions in Myrtle Beach do close in September, most are open through Labor Day, and many stay open longer.
Play Inside
If you and your family need a break from the rain, sun, humidity, or high temperatures there are plenty of things to do indoors.
Whether it's bouncing in an indoor trampoline park, visiting a museum, going to the aquarium, finding your way out of an escape room, or taking advantage of the indoor pools and lazy rivers of your hotel, there is no reason to let the weather rain on your family's parade.
Myrtle Beach Hotels in September
During September, Myrtle Beach transitions from peak season to off-season. Fewer visitors mean lower hotel occupancy.
Cheaper Rates
Tourism decreases in Myrtle Beach in September. Hotels begin competing for business from those who do come at that time. Supply and demand are on your side for hotel rooms in Myrtle Beach in September, allowing you to take advantage of discounts, incentives, and cheaper rates.
Amenities for All Weather
Many hotels in Myrtle Beach have indoor pools, water parks, arcades, and access to other indoor entertainment. With fewer people staying in the hotels in summer, there's more room for your family to enjoy the amenities without competition.
Flights to Myrtle Beach in September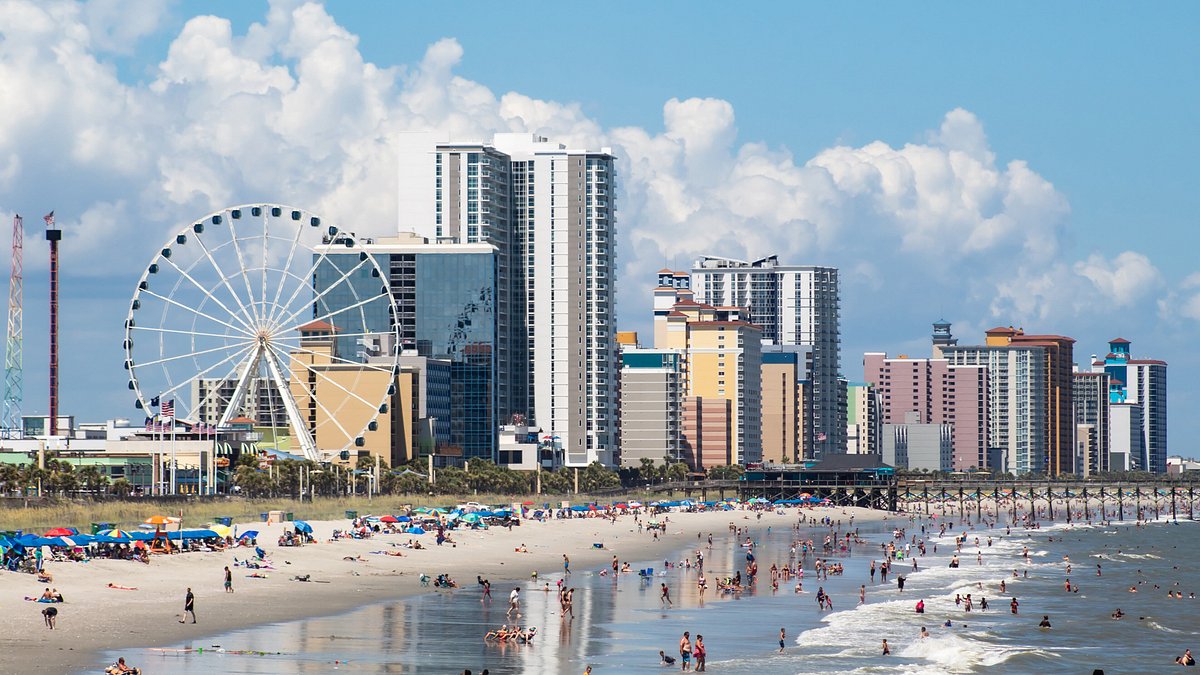 Fewer people flying to Myrtle Beach in September translates to cheaper flights than earlier in the summer.
One caveat is that flights to Myrtle Beach are some of their most expensive over Labor Day weekend. After Labor Day, they tend to decrease. Use a site like Kayak to help you find the best flight prices.
Preparing for Your September Myrtle Beach Vacation Weather
Because weather can change, and there is a slight possibility for hurricanes and tropical storms in Myrtle Beach in September, it is a good idea to check the weather forecasts and advisories leading up to your vacation.
To protect your travel budget in case of a hurricane, consider booking a refundable hotel room and refundable airline tickets. You could also consider investing in a travel insurance plan that covers inclement weather.
The chance of a hurricane or tropical storm in Myrtle Beach in September is low, but it's always a good idea to be prepared just in case.
Summary
Myrtle Beach is less crowded and less expensive in September with seemingly endless options for indoor and outdoor activities. Tourism drops in September making it an ideal time for your family's Myrtle Beach vacation.
Myrtle Beach hangs on to much of its summer weather through September, with slight dips in temperature, water temperature, and daylight.
While there can be a lot of rain and storms, with a little knowledge, preparation, and research, you'll have all the information you need for the Myrtle Beach vacation of your dreams.
Whether you're traveling to Myrtle Beach in September to avoid the busier crowds, the higher prices, the hotter temperatures, or to squeeze in one last drop of summer, Myrtle Beach weather in September makes it the perfect time to visit.
More about our TFVG Author