If you've chosen South Carolina as the destination for your next family vacation, you're in for a lot of fun. Although South Carolina is best known for its history, it offers an endlessly memorable escapade for families that will leave them enthralled. You can stop by historical sites, the city's gorgeous beaches, tasty southern cuisine, and educational and cultural treasures.
We can't forget that the Palmetto State boasts serene coastal retreats and exceptional Southern hospitality, which is the icing on the cake. This article will discuss the best South Carolina family vacations to help you plan your getaway. Let's get into it.
Reasons Why South Carolina is the Perfect Family Vacation Destination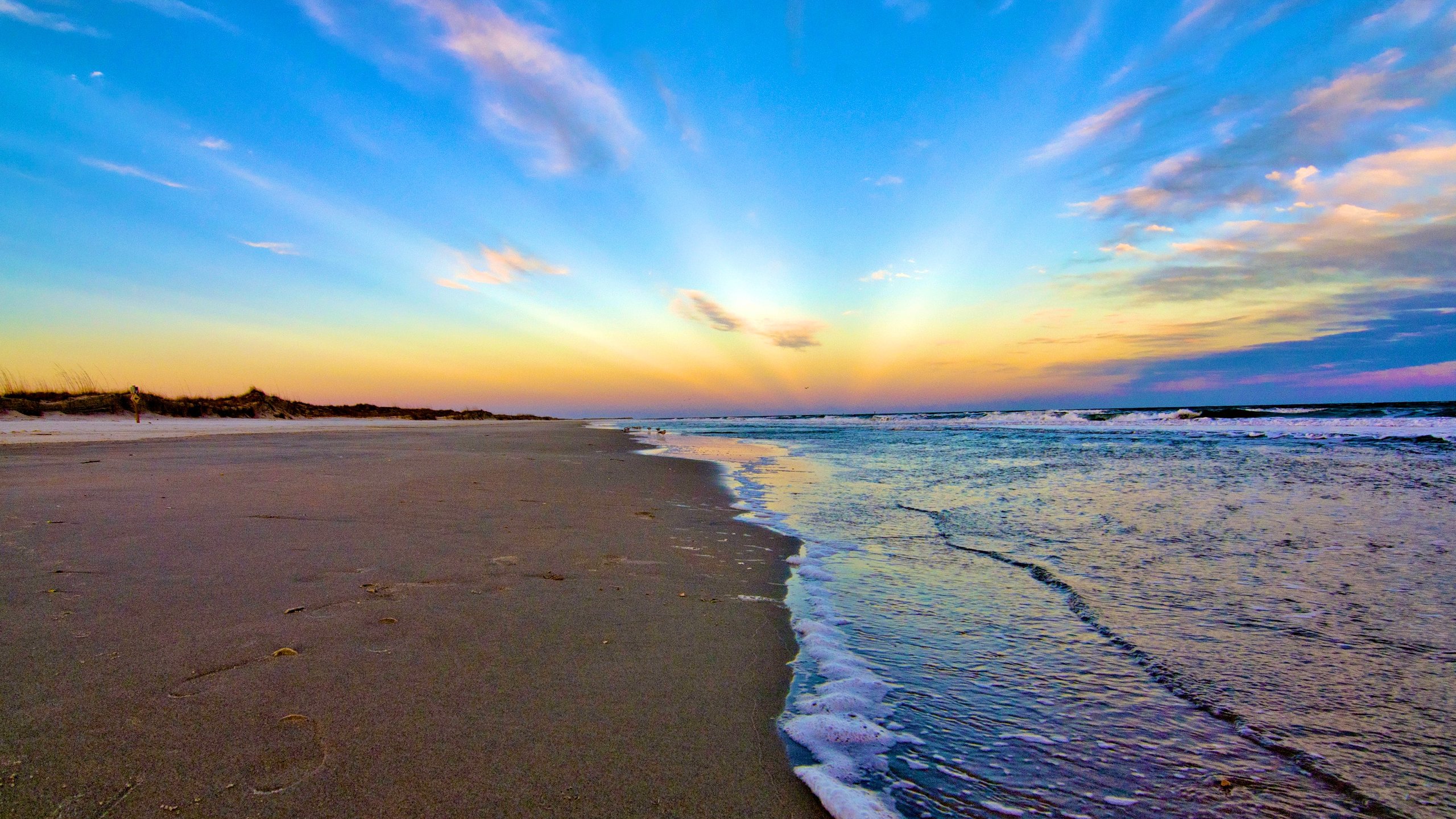 You should consider South Carolina a family vacation spot for many reasons, from the city's enviable serene site to the hospitality. Here are other reasons South Carolina is the perfect family getaway spot:
Resorts
South Carolina has many kid-friendly resorts along the coastal region of the state. The resorts offer many fun activities, from games to keep your entire family engaged to pools and waterparks for them to swim and engage with other kids.
The resorts offer something for everyone, checking boxes that parents will love, like meeting basic amenities, good restaurants, and attractions. You might not even need to leave the resort to have fun.
Golfing
Pack your golf clubs alongside your clothes when heading to South Carolina. The city offers more than a fantastic view of pristine beaches. You can head to one of the 360 golf courses in the town to have an excellent golfing experience.
Some resorts in the state sit upon PGA Tour golf courses, making it all the easier to locate. You can play professionally with other golfers while your kids take lessons from pro golfers, exposing them to the art of golfing.
Hiking Trails and Other Outdoor Activities
It's easy to forget that South Carolina offers gorgeous soaring peaks of the blue ridges on its northwestern border. For example, there's the breathtaking Blue Ridge Escarpment, where the Blue Ridge plunges into the upstate South Carolina foothills.
The Upcountry of South Carolina offers picturesque views for families to enjoy hiking, bird watching, fishing, horseback riding, and camping. Autumn foliage in the Appalachian Mountains is beautiful between mid-October and late November.
You could also drive the 112-mile Cherokee Foothills National Scenic Byway to enjoy the views. The byway traces the edge of the Blue Ridge and showcases sweeping mountain vistas, waterfalls, and mountain streams.
Nascar Race Driving
If it's your cup of tea, you can visit the famous NASCAR Darlington Raceway and watch Nascar races on Sundays. You could also set up a ride-along or driving gig to experience what it feels like to be inside a Nascar driveway.
Stop by Charleston
Charleston is a location that many love visiting for its old charm and rich history. It's close to resorts and beaches, like Isle of Palms and Folly Beach. So you could easily drop in to take in the views.
Founded in 1670, Charleson has many histories that you and your kids might find fascinating. School-aged kids might enjoy Charleston's many city forts and plantations that bring to life what they see in their history books.
Find the Mice in Greenville
Greenville is touted to rival big cities in America. The main street in Greenville is dubbed the coolest main street in America, and it has a lot of attractions to offer vacationers. You can ride a bike, hop on a trolley to enjoy the scenic route, or join the nine mice on the Main self-guided tour.
The tour stretches nine blocks, and kids will enjoy the experience. You can also catch a baseball game at Fluor Field to see miniature green monsters. As far as treats go, you can munch on tasty southern treats like boiled peanuts and other delicious offerings.
Greenville has the oldest bridge in South Carolina on a scenic route up Highway 11 called Campbell's Covered Bridge. It's also the last covered bridge in the state.
When's the Best Time to Visit South Carolina With Kids?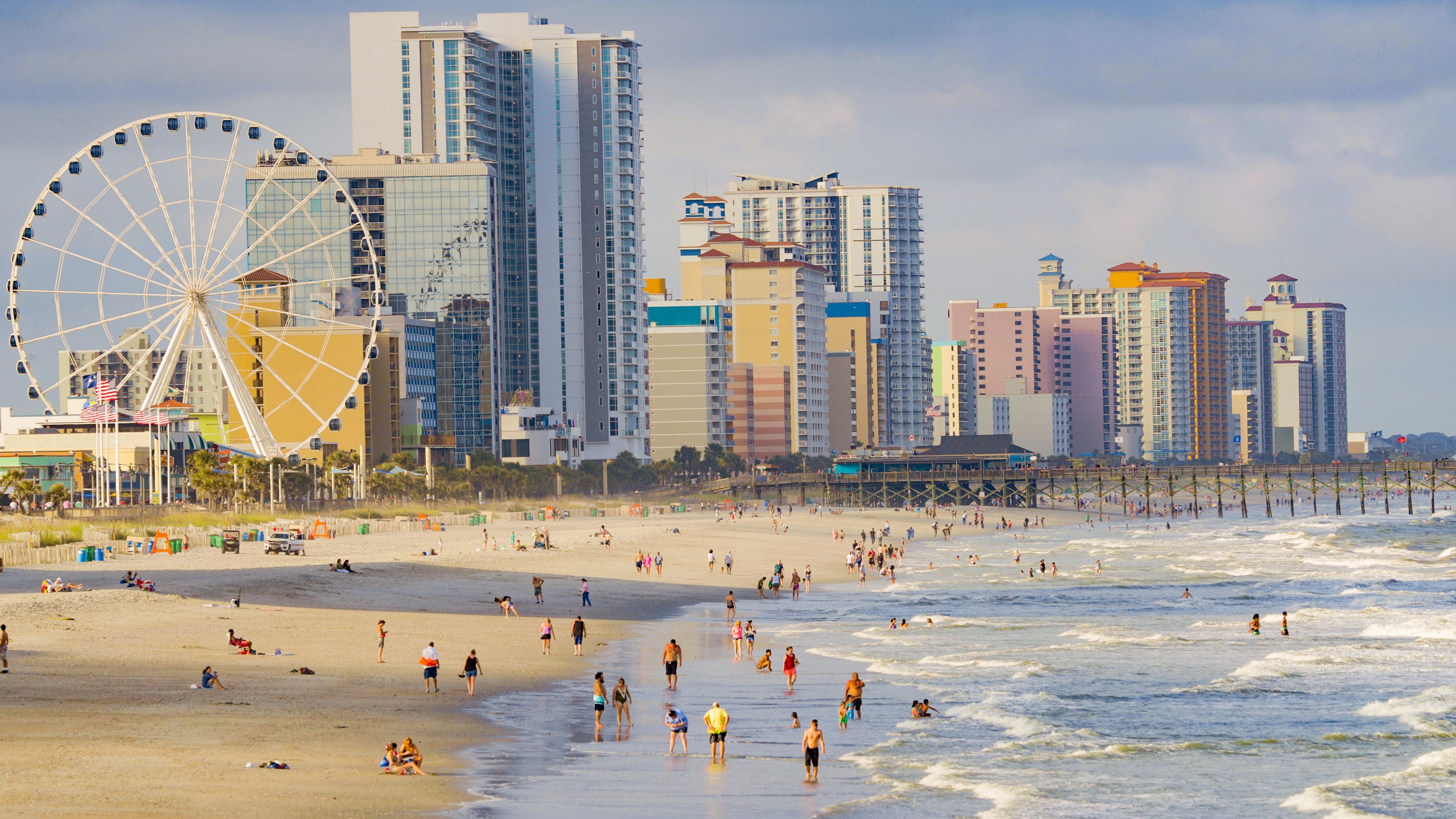 The best time to stop by SC depends on what you wish to experience. Like every other state, South Carolina has its ups and downs regarding weather conditions, crowds, and many more.
Many would want to visit the location at the time of the year when the weather is convenient for everything. As such, if you're not into crowds and choose to visit at that time, you will be immersed in people.
Nevertheless, the best time to stop by the municipality with your kids to enjoy lush gardens and the numerous offerings of nature is around March and May. But if you want to experience festivals and other activities, come in October for the South Carolina State Fair and in June for the Carolina Country Music Festival.
The heat can be oppressive during the summer, from June to August. You can beat that by vacationing at places like Charleston, Hilton Head, or the Grand Strand that are by the beach to enjoy ocean breezes.
If you visit from December to February, you will experience dramatic temperature drops, with the Blue Ridge Mountains offering the coolest conditions. Regardless, you can get the best deals on accommodations if you stop by SC around January and February.
What's the Weather in South Carolina Across the Year?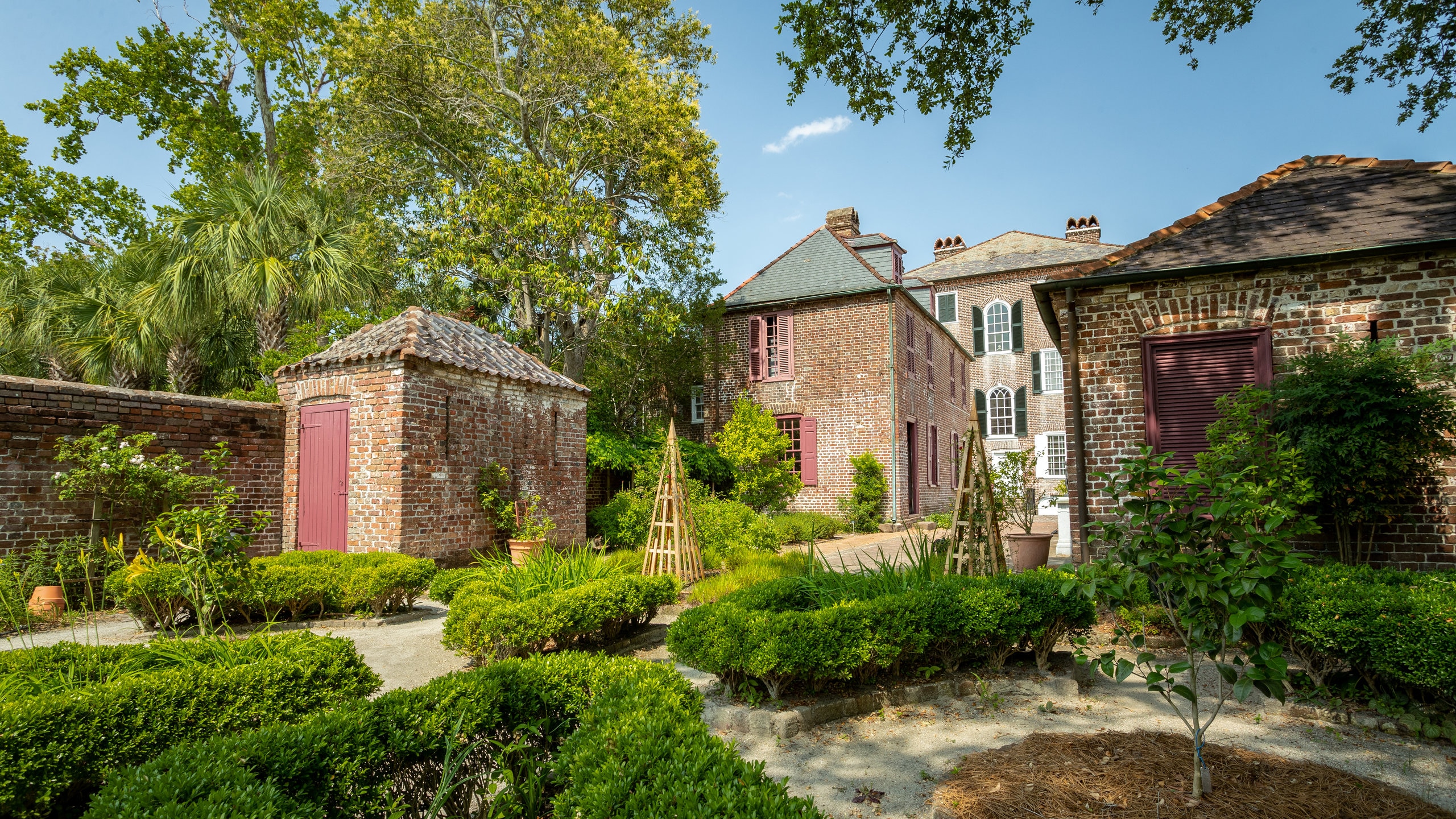 South Carolina's weather is subtropical, with hot, muggy summers in most of the state and cold winters. It's the eighth hottest state in the United States. Temperatures typically range from 34 to 90 degrees Fahrenheit throughout the year and rarely fall below 22 or rise above 97.
The hot season lasts from May 25 to September 15, depending on which part of the state you're in. It has an average low of 70 degrees and a high of 90. The cold season starts around November 27 to February 26, and the central coldest month is January, with an average high of 53 and a low of 35 degrees.
It rains most in March, with 4.4 inches of average rainfall—the most rain in the area. You can expect about 3.3 inches of average rainfall around May in Central, while the snow period starts around December 19 to February 23. The average snowfall is 1.9 inches.
What's the Perfect Length of Time To Spend in South Carolina?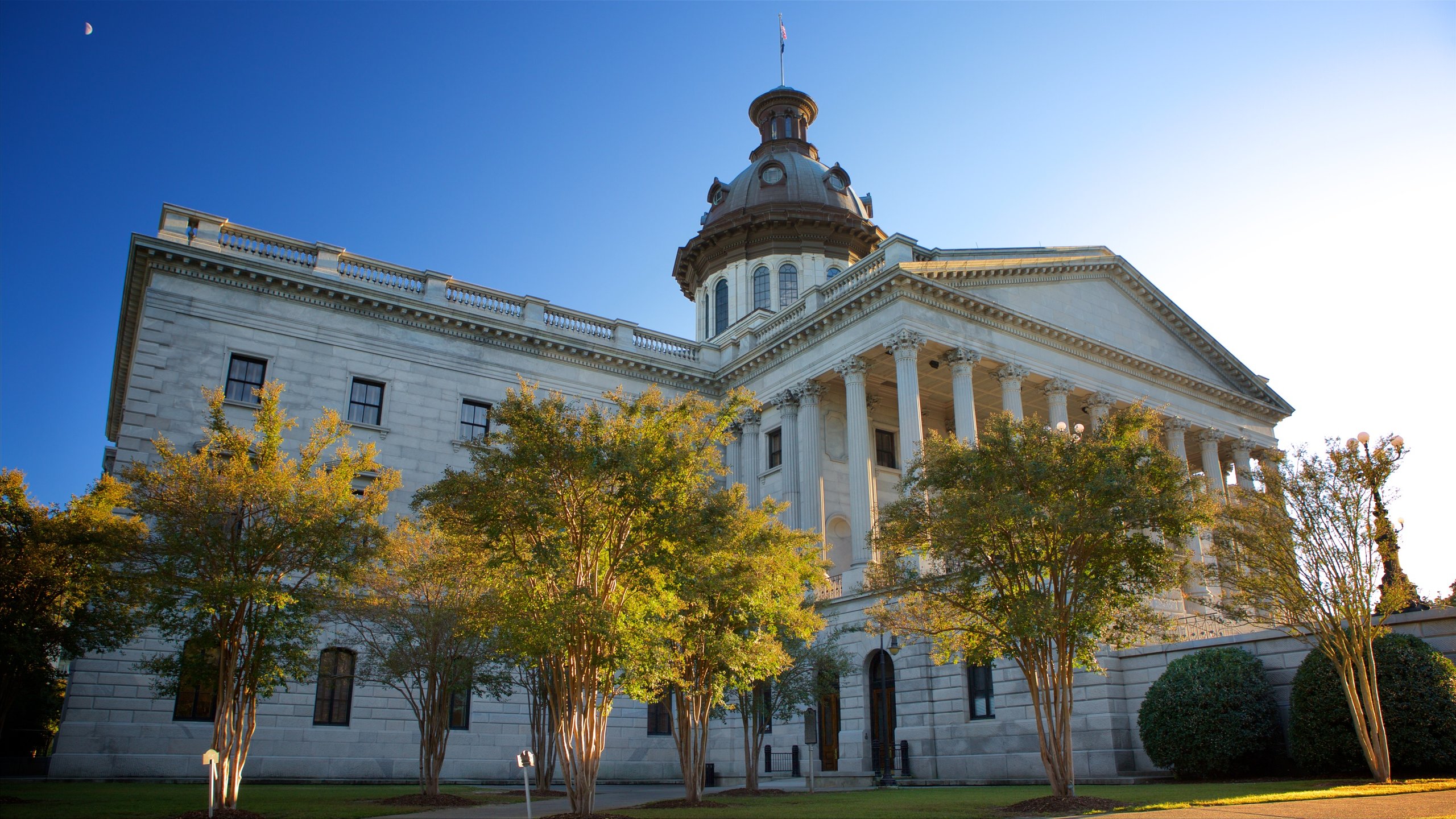 It depends on your budget, the purpose of coming, and vacation timing. You don't need to devote one whole month to get the feel of the city. You can experience Charleston in three days and have the best experience.
So, it would help if you planned your itinerary to fit the number of days you have for your vacation. There's something to do at every point. If you have a week to spend, fit in a week's worth of events beforehand.
Plan your trip with the city's weather and tourist conditions in mind. If you seek a large crowd, visit South Carolina during festival periods and when the weather is favorable to vacationers.
If you seek something toned down, visit around December or January when vacationers stay away due to the cold weather.
The Best Things To Do With Kids in South Carolina
Finding activities to do with your family in South Carolina is extremely easy. There are a plethora of options to keep kids entertained. Here is a list of educational, interactive, and entertainment-filled activities you and your family can participate in.
Myrtle Beach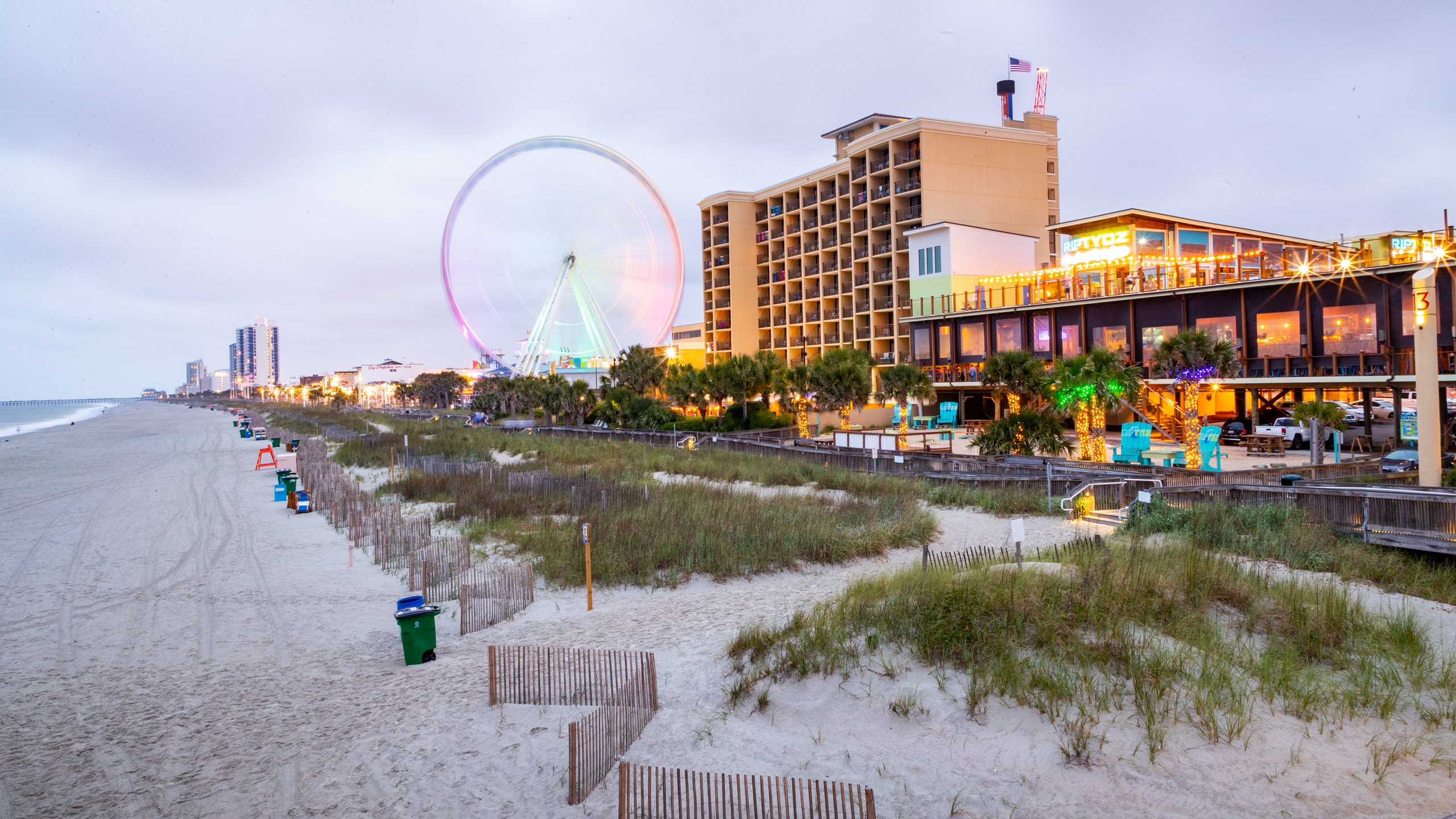 Myrtle Beach is one of the best family vacation spots in South Carolina. It offers outdoor activities parents and kids can do together or separately, from mini-golf courses to theme parks, amusement parks, dolphin cruises, water parks, go-kart racing, sky wheel, etc.
There's no denying kids' love for water sports. So they can splash, surf, build sandcastles, and explore other benefits Myrtle Beach offers. The plus side is Myrtle Beach, especially North Myrtle Beach, which is surrounded by countless oceanside hotels and resorts with easy booking.
If you stay in the resorts, you will not have to travel a distance to check out Myrtle beach. However, check Myrtle Beach's calendar and event schedule while planning your vacation with kids. The beach is a huge attraction, and events like bike weeks might not be ideal for a family vacation.
Visit Charleston With Your Kids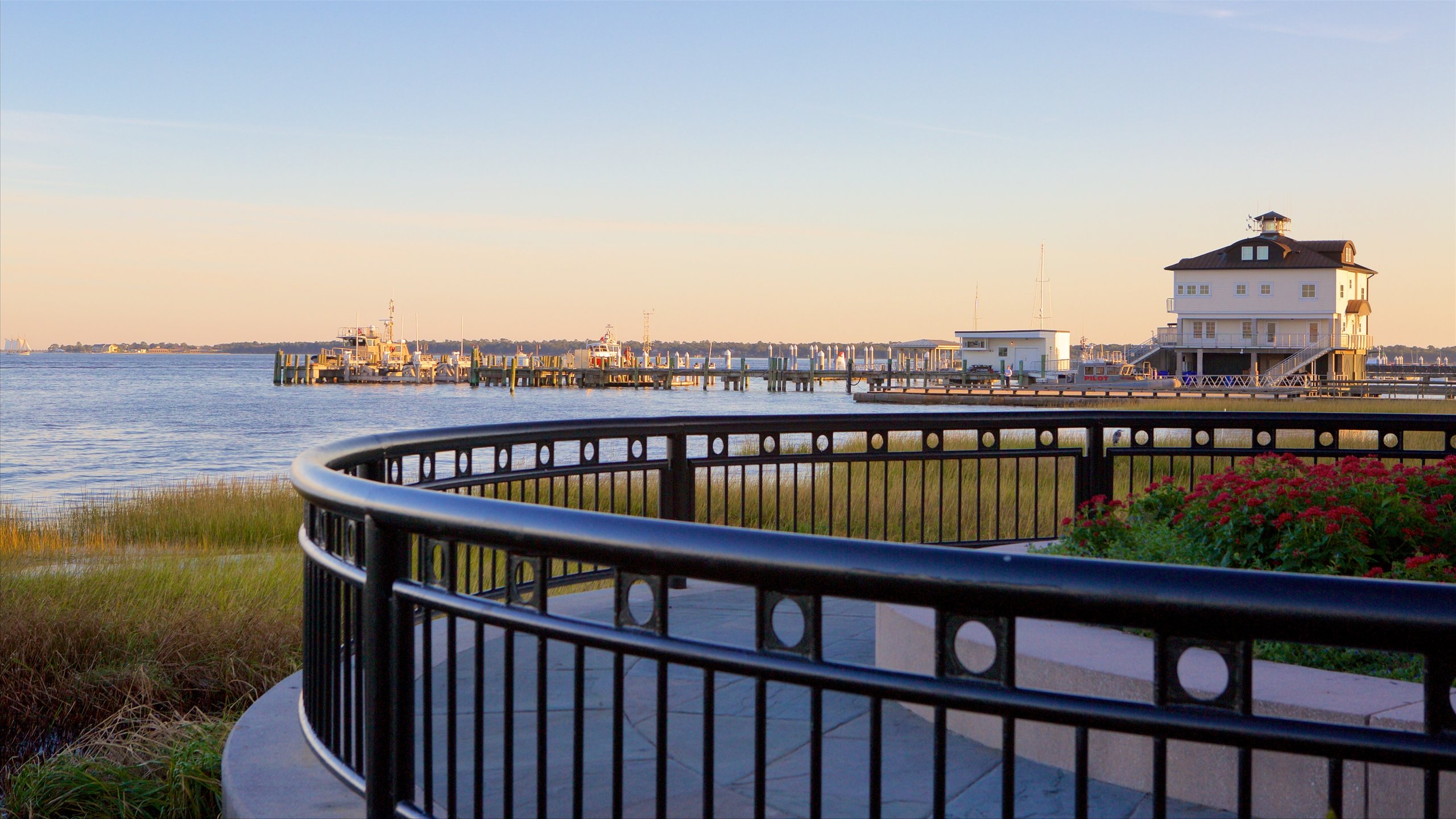 Charleston has a lot of history to offer kids and parents alike. The municipality got its name from King Charles II and was previously named Charles Town. The place has southern charm, music, art, and cuisine that vacationers eat up and want more of.
Join the carriage tour to get a firsthand briefing about the place from experts. You can stop by Charles Towne Landing's active archaeology site if you crave American history. The site is the first permanent English settlement in South Carolina.
You can embark on any harbor cruise you choose while cruising past Patriots Point or floating around historic Fort Moultrie. Furthermore, they offer kid attractions like the Children's Museum, Magnolia Plantation, and South Carolina Aquarium.
There are several family-oriented nature parks and a petting zoo at Magnolia Plantation, and you can take boat tours to Fort Sumter, where the Civil War began.
Check Out the Center for Birds of Prey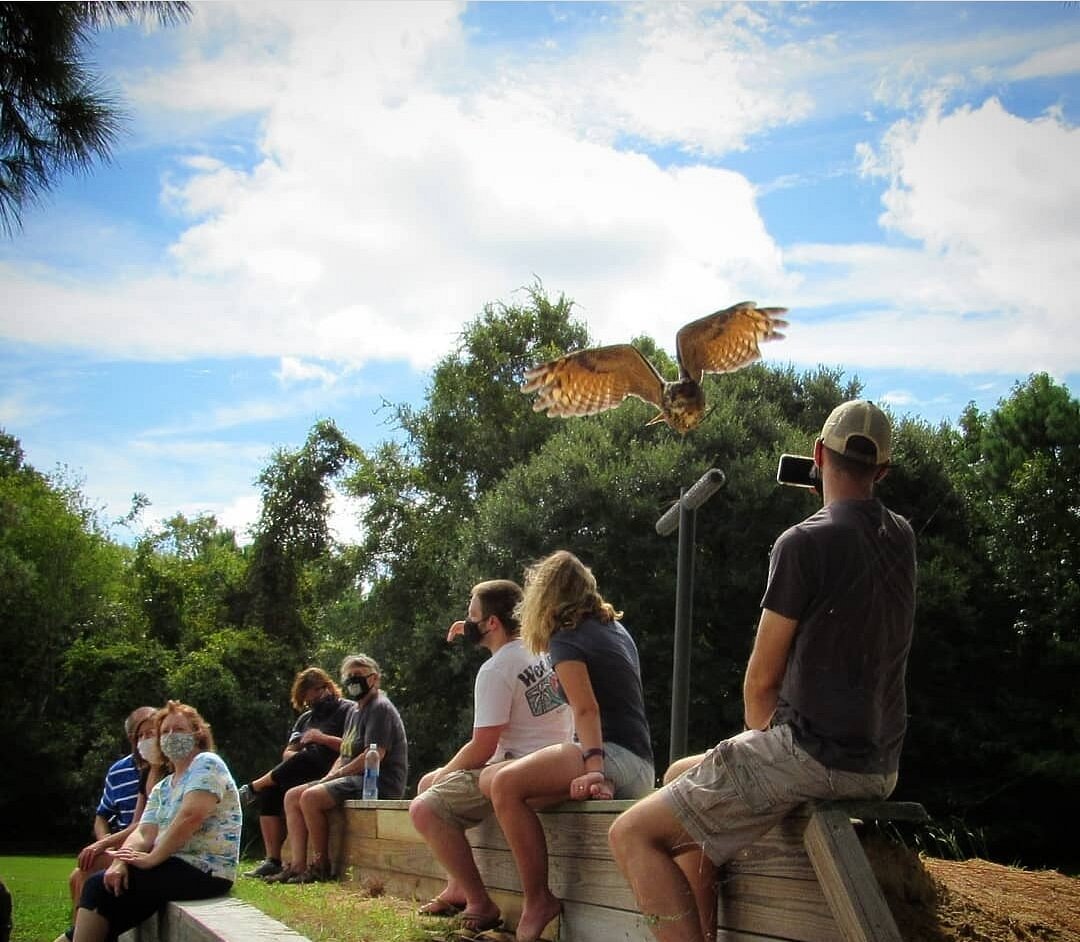 The Center for Birds of Prey is a beautiful environment with guided walking tours that families can experience in South Carolina. The center provides a unique educational program into the adaptation and lives of about 50-bed species.
The tours would give you a view of the grounds with flight demonstrations from the birds. Your guide will describe the birds' techniques in hunting and what each signal of vultures, owls, falcons, and eagles indicates while flying.
Explore Columbia
Columbia is home to the University of South Carolina Gamecocks, and has many kid-friendly activities, from historic sites to museums, the riverbanks zoo, and the Congaree Vista.
Each location has its own unique offering. For instance, if you want to experience the town's culture, The Congaree Vista is an art-centered district in downtown Columbia that would help bring your wish to reality.
There are also educational museums you can take your kid to, like the EdVenture Children's Museum and South Carolina State Museum. The latter is one of the largest museums in the city, and it encompasses items that tell a tale of the south and the city's 14,000-year history.
Afterward, you can explore other attractions, like the South Carolina State House, MAMM, or Saluda Shoals Park, which is close to the city's downtown area. The park has miles of trails for hiking, biking, and horseback riding, as well as an observation deck that many take advantage of.
Experience the City's State Parks
As far as parks go, South Carolina has its fair share of them. They have 47 well-preserved state parks with wildlife habitats, precious coastlines, natural forests, battlefields, etc. Nature lovers will have a field day there, exploring these options.
The state parks are a delight to experience in any season, provided you come prepared for the weather conditions. With 47 of them, you're bound to find one you want to see.
For example, there's Huntington Beach State Park. They offer features such as camping, fishing, hiking, birdwatching, picnic areas, and many more. Additionally, you can take a guided tour of the former winter home of the famous sculptor Anna Huntington, called Atalaya Castle. It has a Moorish-style build and tells a tale of its previous occupant. Jones Gap State Park in the valley and Caesars Head State Park in the mountains anchor the Wilderness Area.
Greenville Zoo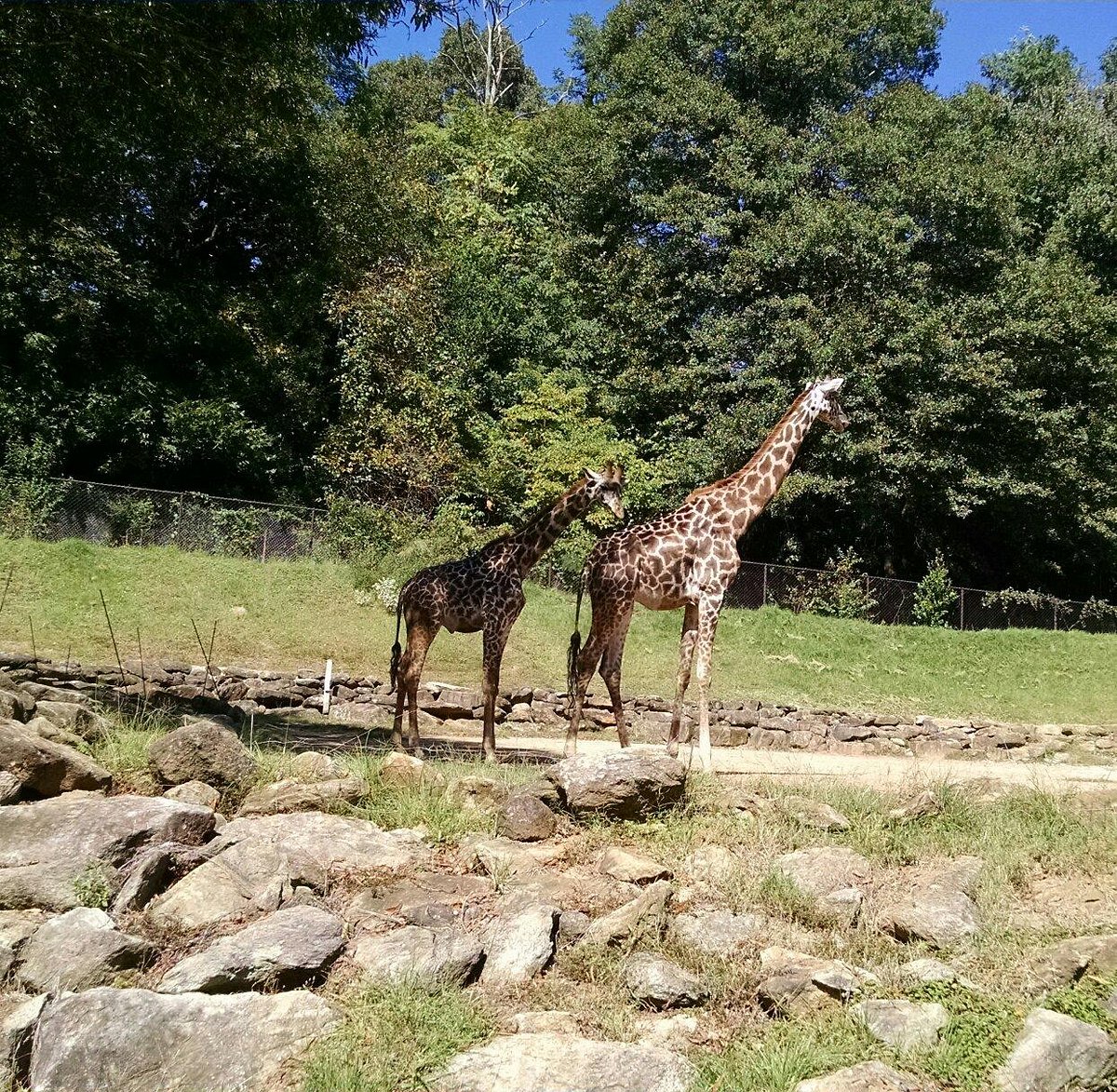 If you're an animal lover, visiting South Carolina might be one of the best family vacations you've experienced. Greenville Zoo has over 200 endangered species of animals from Asia, Africa, and South America. Animals you can expect to see include large mammals, gators, reptiles, exotic birds, wild cats, etc.
You can rent out safari adventure packs as a bonus to make the visit more exciting. This would open you and your family up to various games and interactive activities to spur learning and entertainment. The Greenville Zoo also has farm animals on display. They dedicate an area to them away from other animals. You can decide to visit there if the wild animals scare your kids.
Another feature you should consider is the zoo's age-appropriate educational program. Your kids could attend summer camps for toddlers and teens alike. And teachers can conduct excursions through the zoo for school field trips.
Riverbanks Zoo and Garden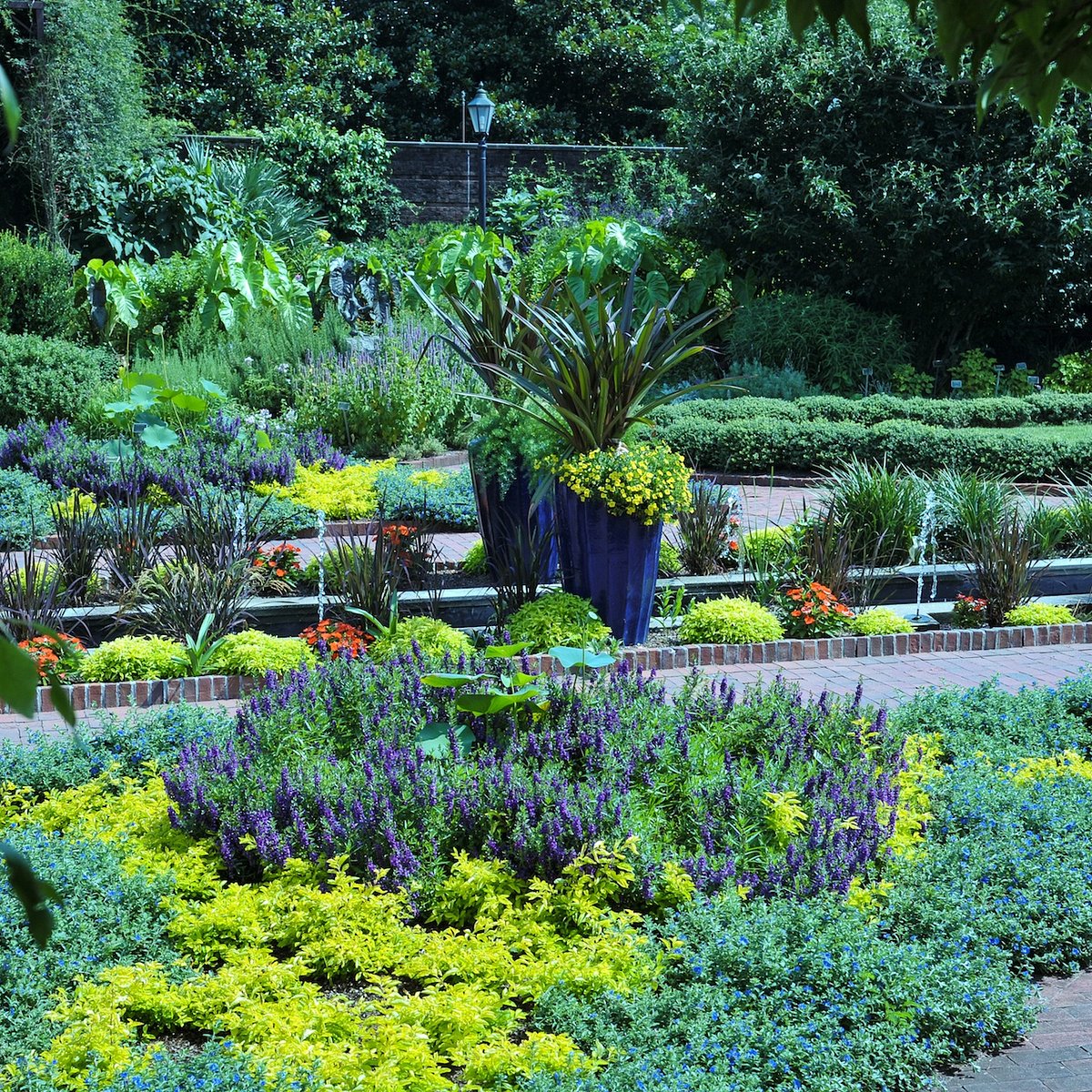 Take your family to view Riverbanks Zoo and Garden, which houses various reptiles and animals from around the world and lush, globally inspired botanical gardens. They provide a daily show and schedule of live exhibits.
This way, you will learn more about wildlife and have the opportunity to touch the zoo's passive creatures. Their shows range from penguin presentations to gorilla feeding, live aquarium dives, sea lion demonstrations, etc.
Riverbanks Zoo and Garden offer summer camps for teens and kids, and you can go on a safari scavenger hunt with your family at the site. Furthermore, there are a variety of expertly crafted school and homeschool programs that support field trips led by teachers.
The Best Family Hotels & Resorts in South Carolina
Here are five family hotels and resorts you can stop by for a South Carolina getaway:
Disney Hilton Head Island Resort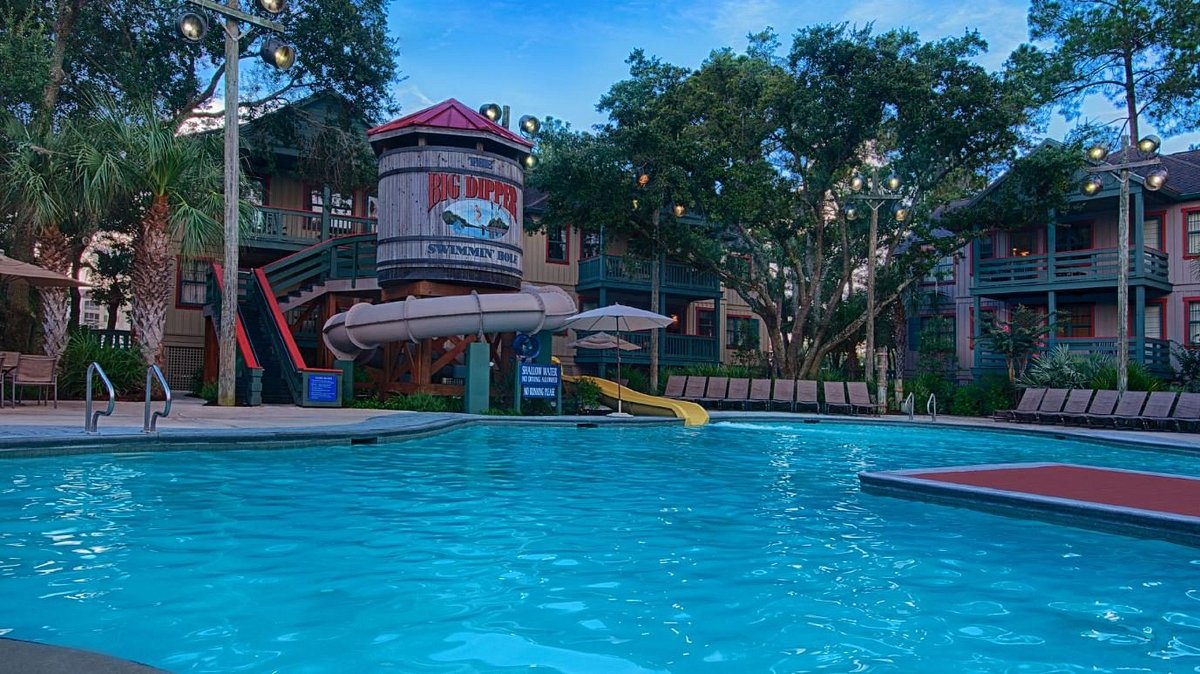 The name Disney causes excitement, bringing to mind fun activities. The Disney Hilton at Head Island Resort is no different. The architect modeled the building after a 1940s hunting lodge with a good view of the marsh and tons of oak trees.
The resort features large villas and fun activities like crab fishing, pier fishing, dolphin spotting, magic shows, campfires, etc. They also offer guide-led nature walks and expert golf course lessons to kids.
The Sanctuary at Kiawah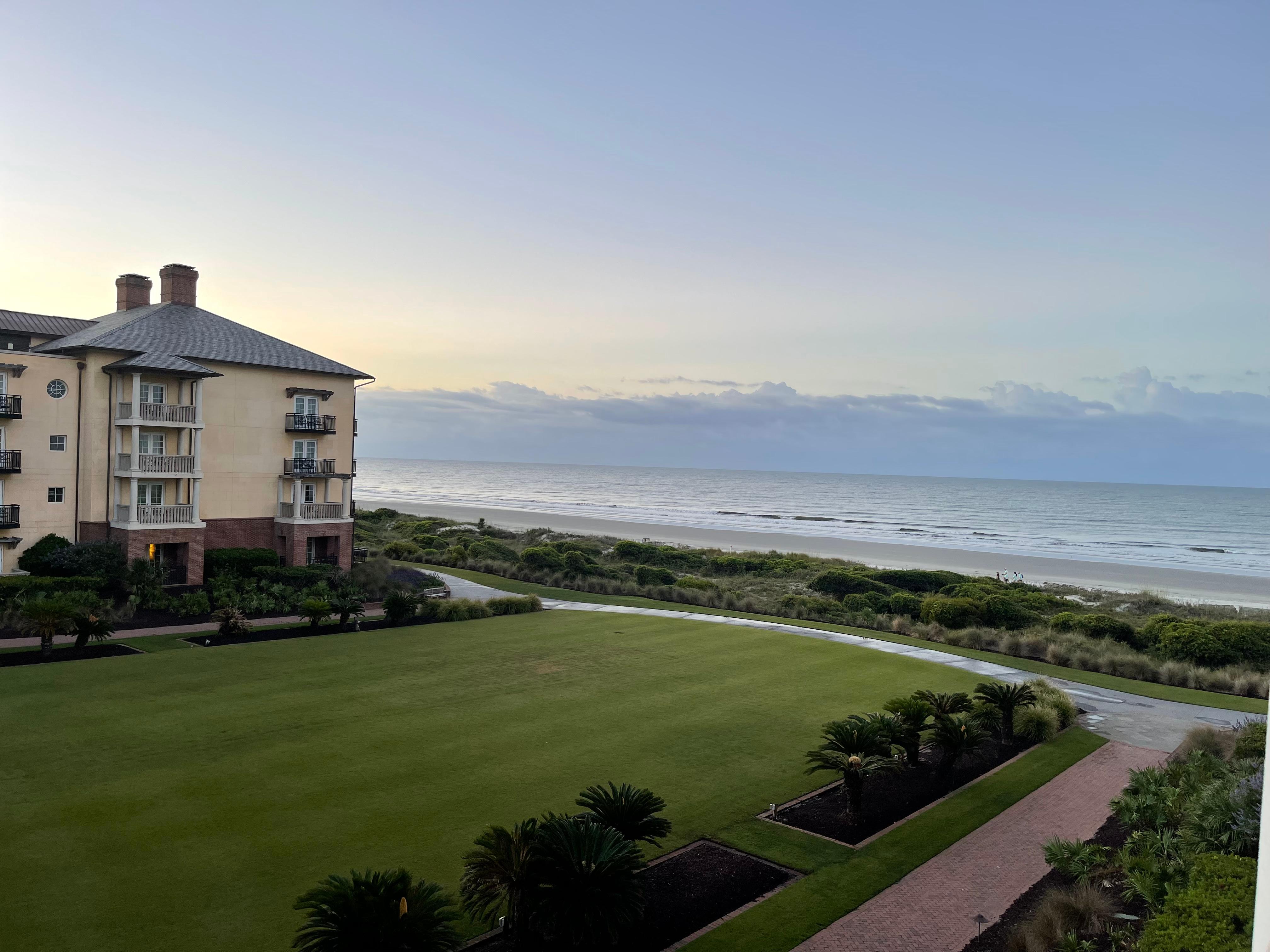 If you seek a coastal escape, The Sanctuary at Kiawah Island provides such amenities. It's kid-friendly, has an oceanfront, and is located close to Charleston. You can enjoy nature walks, art activities and classes, kayaking, five championship golf courses, and their swimming pool overlooking the ocean, which adds to its appeal. The Sanctuary also offers gorgeous landscapes, incredible sunsets, and miles of soft sand beaches.
Wild Dunes Resort
Another resort you should check out is Wild Dunes, located at the farthest tip of the Isle of Palms. The Isle of Palms is an island off the coast of South Carolina, and the Wild Dunes Village sits on 1,600 acres, offering unique fun activities for a family vacation.
You can expect to play tennis, bike, do water sports, and go on eco-oriented adventures that will have you exploring the intriguing ecosystem. The resort's theme after special holidays is to make the environment more welcoming.
Accommodations at the resort include amenities like access to the beach, snack bar and variety of restaurants, fitness center, 17 tennis courts, miles of walking and jogging paths, two golf courses, etc.
Additionally, they offer about 350 one to four-bedroom villas and 120 guestrooms and suites. The latter is excellent for families. It provides a space that can fit up to 10 people.
Hilton Head Island
Hilton Head Island offers everything from its active colonial days to its native American beginnings. It's located off the southern border of South Carolina and Georgia. It has a coastal forest with pines, palmettos, and live oaks, adding to its appeal.
It has nature preserves, parks, walking trails, and bike paths. Additionally, you can view the majestic Calibogue Sound from the iconic Harbour Town Lighthouse. The hotel is kid friendly and offers any accommodation you want, including golf course-facing condos and beachside villas such as Sea Pines Resort.
Myrtle Beach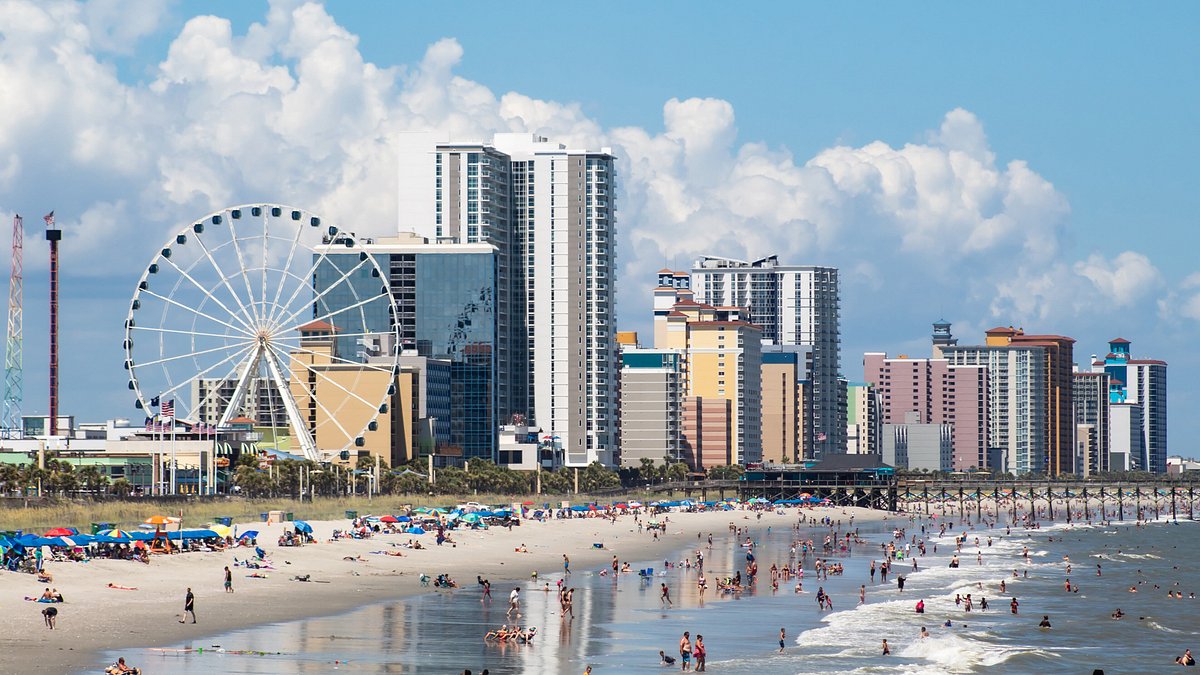 Myrtle Beach has 60 miles of sandy beaches and a considerable selection of accommodations for vacationers. They offer tested and trusted services that will have you returning for more. The beach offers a variety of attractions for adults and kids, including medieval restaurants and hotels, the GTS Theatre, Carolina Waterman, and many more. Visitors can enjoy the many attractions in this region, which is located along the Atlantic Ocean coast of South Carolina.
What's the Average Cost of a Hotel in South Carolina
The average price for a South Carolina hotel is $65 to $292 per night. The city has many budget-friendly hotels you can stop by with your family, as opposed to resorts that offer many amenities but hike the price. The average hotel price for vacationing couples is $166, totaling about $2,417 a week.
The budget is different for a family of four or five. For one, hotel rooms can be shared. So your kids can have room for themselves, and you and your spouse can have another. Or all of you can stay together, depending on the sort of room you go for and how large your family is.
The Best Places To Eat With Kids in South Carolina
California Dreaming Restaurant & Bar
The California Dreaming Restaurant & Bar offers vegetarian-friendly meals and gluten-free options. This establishment has a dedicated team that cooks every meal from scratch daily. They are open for takeout, curbside pickup, and onsite lunch and dinner.
You can also make reservations, and the restaurant is wheelchair accessible, serves alcohol, and accepts MasterCard, credit cards, visas, and American Express.
Runway Cafe
Runway Cafe has a good view of the popular Runway Park at the Greenville Downtown Airport. So, if your kids are playing in the park, you can keep tabs on them. The restaurant's menu follows its name; all meals are named after famous pilots. You can get regular meals and meals named after pilots like Amelia Earhart or Charles Lindbergh. Runway Cafe serves lunch every day and dinner Wednesday through Saturday.
Midwood Smokehouse
Another restaurant you should consider is Midwood Smokehouse. They offer gluten-free meals and serve lunch and dinner. Parking is available, so you can order takeout or have your meal outdoors. They also have high chairs, which can be helpful if you're vacationing with a baby or toddler.
Gather GVL
The restaurant utilizes shipping containers to create a space where people can enjoy local delicacies and entertainment without feeling out of place. They have plenty of room for kids to play, and the co-op setup allows for vendors that make pasta, sushi, donuts, burgers, tacos, etc. There is something for everyone on the Gather GVL menu, even those on plant-based diets.
The Best Day Trips From South Carolina That the Whole Family Will Love
Here are some day trips to embark on with your family that are guaranteed to put a smile on their face:
Riverbanks Zoo
Take your family to the Riverbanks Zoo to see a wide variety of animals and the center's well-planned botanical gardens. Whichever section you choose, you will experience unique sights and learn more about nature.
Greenville
Drop by Greenville with your family to experience the city's unique sites and play many games like "Find the Mice." Greenville has an impressive network of nearby trails to bike on or hop on a trolley to enjoy the scenic route.
Ripley's Aquarium
This aquarium features many sea animals, including sharks, turtles, fish, and many more. Ripley's Aquarium is a 380-foot underwater trail with sharks swimming above and around you within inches of your body.
You can view the animals as often as possible with just one ticket. Take advantage of the aquarium's many services, like diving with sharks and playing with stingrays.
How to Get Around South Carolina During Your Vacation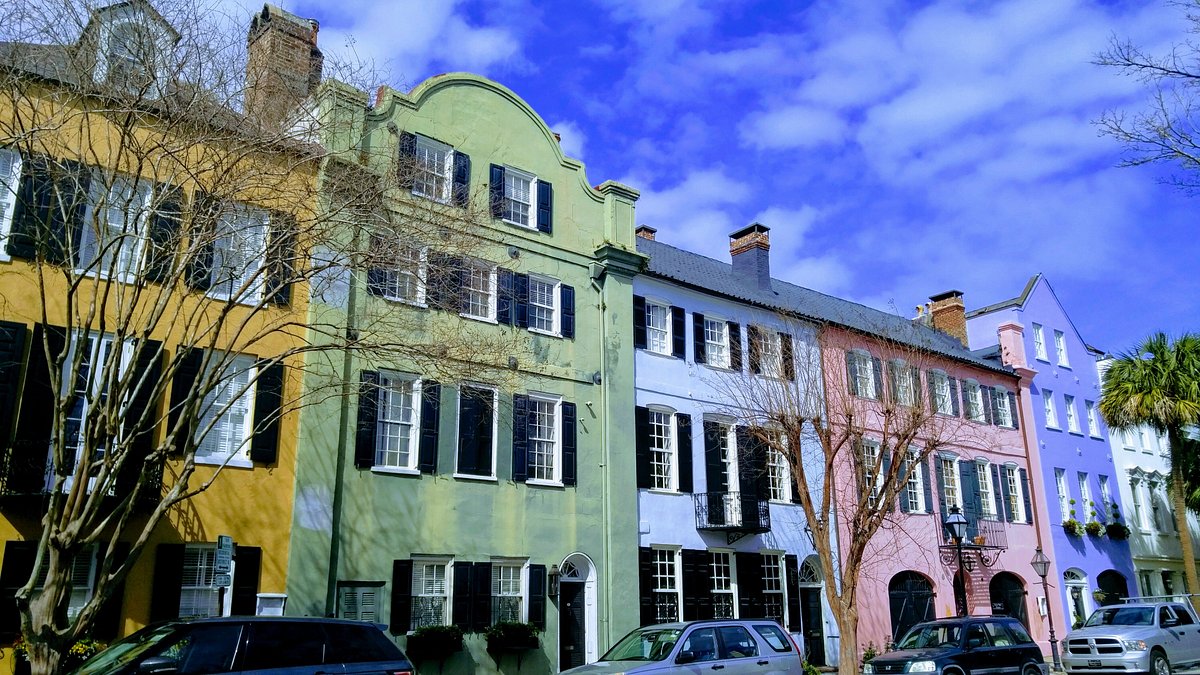 Mobility in the city depends on the proximity of your destination. Typically, the best way to navigate smaller areas in South Carolina, like Charleston, for instance, is by foot. This way, you won't miss any sights. You'll see everything firsthand and not in a blur as your car speeds past.
Besides, sites such as boutiques, art galleries, historic homes, and restaurants are often within walking distance of several resorts. So it takes away the need for a car. However, you can hire a tour guide to take you around and familiarize yourself with the town.
Apply sunscreen if you're vacationing in the summer to avoid sunburn, and drink lots of water. If you need a car to navigate the city's terrain, you can rent wheels from the Charleston International Airport or bring your own and park it in one of the numerous garages in the city.
You will need a car if you're staying on the outskirts of the city or if your accommodation is far from the sights that you plan to see. However, parking may become an issue in some areas. If you do not need the burden of a car, you can use the city's buses, trolleys, or taxis.
The Best Ways to Get to South Carolina for Your Vacation
There are numerous ways to travel to South Carolina in time for your vacation, including:
Fly Into the City: You can fly into South Carolina from your city and land at the Charleston International Airport. Not only will you be on time for your vacation, provided the airline doesn't cancel or delay flights, but it's also a convenient means of traveling.
Take a Taxi: Once you descend from the airport, you can take a taxi downtown or use private shuttle services. Some hotels might offer a complimentary shuttle, so keep an eye out for these services when booking. Alternatively, you can rent a car at the airport and drive downtown. Cars are essential to get to the beaches. However, this depends on where you're lodging.
Drive Into the City: Depending on your location, you can drive yourself and your family into the city. Many choose to make a road trip out of the journey to make new memories and bond.
Ride a Train to South Carolina: Use the rail service through America's Amtrak to travel to South Carolina. However, you'll need to time your departure correctly because the train will stop at several smaller centers. Check the train schedule and drop-offs to ensure that you know how long you'll be on the rails.
Top Tips for Staying Safe in South Carolina When Visiting With Kids
It's easy for your kids to get carried away by the excitement of being on vacation, so the onus falls on you to ensure they're safe. Here are some tips to follow to ensure they are happy and safe:
Research the Area
Before visiting with your family, research the area or district you will be staying in in South Carolina. Check if it's the best time to visit, the resort's or hotel's security system, and what events they are hosting. Some events hosted in resorts are not family-friendly, which might potentially put your kids in danger.
Stipulate Safety Guidelines
There's no saying what could happen during the vacation, but it's good to have some rules your kids will follow in an emergency. So practice safety tips with them to prepare for such a scenario.
You can advise them to stay put if they get lost or ask security guards in identifiable uniforms for help. They could also seek the help of parents with children or head to a specific spot that would be the first place they go if they can't find you or your spouse.
Create an Information Card
An information card is viable for kids that are underaged without a cellphone. It should contain important information like your phone number, name, where you're staying in the city, etc. If you lose your kids, they can hand the card to an adult or to the police, who will give you a call or head to your hotel with them.
Conclusion
There's a lot of beautiful scenery to take in on your South Carolina family vacation. The municipality has tons of fun activities and resorts to keep your family occupied and happy. Check the weather conditions before traveling to ensure that you pack correctly and aren't caught unaware by unfavorable weather.
More about our TFVG Author