There is nothing quite like a day at the beach with the family. You can spend time frolicking in the water, playing various beach games, enjoying different water sports, or just relaxing on the beach, catching a tan, and reading a book.
For inland towns and cities, such an occasion can be a rare treat. That's why we've compiled this list of the closest beaches to Nashville, Tennessee. Now you can plan the ultimate family beach holiday easily, and you'll find the perfect spot for your beach getaway below from Gulf shores to Norris Lake.
5 Closest Saltwater Beaches to Nashville
Pensacola Beach, Florida
The beaches at Pensacola are the closest ocean beaches to Nashville. It's an excellent location for a family holiday, as there is plenty to do. The Gulf Coast beaches are extensive and offer plenty of room for beach games and water sports.
When you're tired of the beach, you can explore Pensacola itself. The city has plenty of historical landmarks to visit and other activities such as mini golf and go-karting. And if you'd like to explore other beaches in the area, Orange Beach is definitely worth a visit, as it is also considered one of the best beaches on the Gulf Coast.
If you have young kids, you should turn the trip there and back into a road trip, as the journey time is approximately seven hours. Splitting the trip into two and incorporating a one-night stay in Montgomery, Alabama, will make the journey much more enjoyable for everyone! If your time is limited, then flying may be a better option.
Tybee Island, Georgia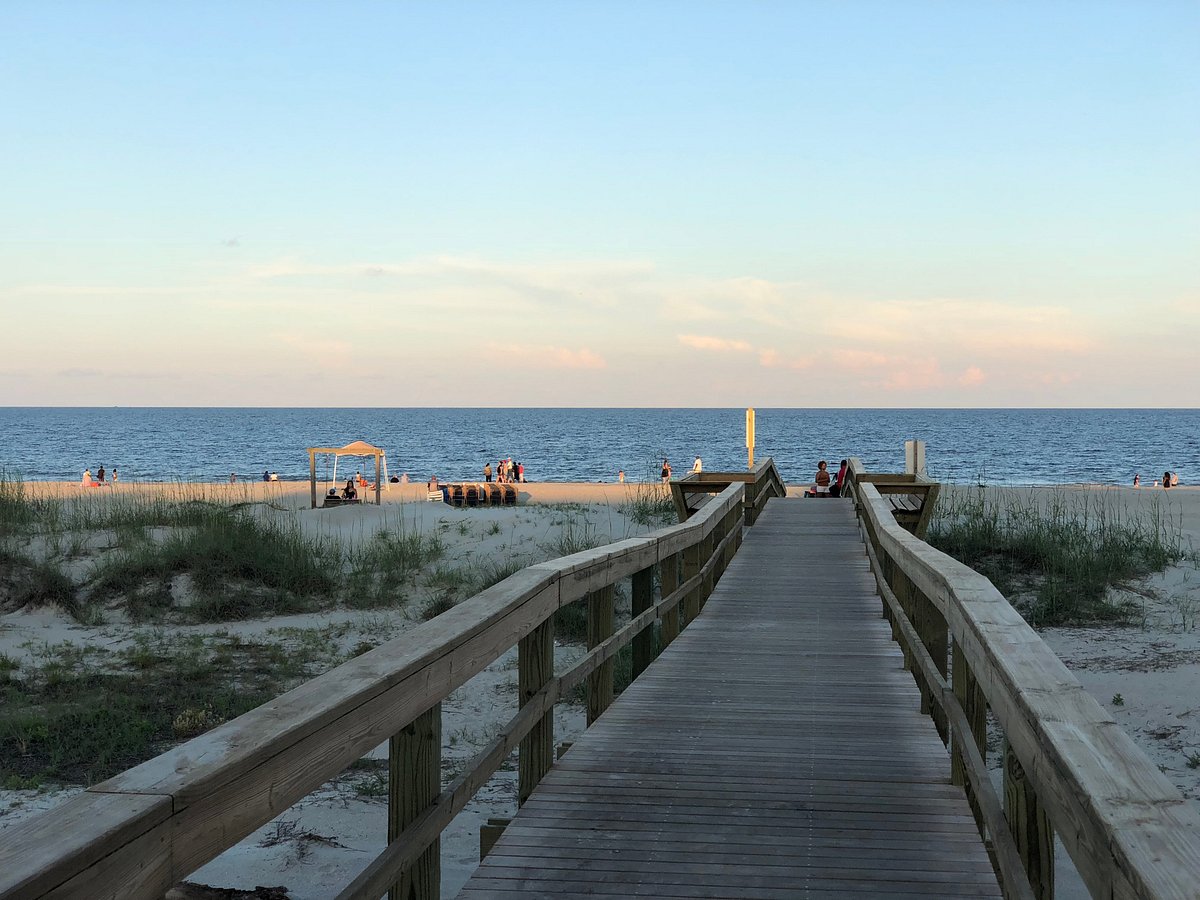 Slightly further away, you'll find Tybee Island. This beautiful spot is just over 8 hours from Nashville or two hours by air. While the 8-hour car ride may seem intimidating, the island and its surrounding towns will make it worth it! If you'd like to split the car ride in two, overnighting in Atlanta, Georgia, is recommended.
Tybee Island is host to many different water sports, as well as various hikes and other outdoor activities. If you want the kids to truly experience the great outdoors, spend a night or two camping under the stars on the beach near the Tybee Island lighthouse.
There is also the opportunity to spend some time in the stunning, historic city of Savannah, which also has plenty to offer. We recommend making a trip to Tybee Island at least three days long, excluding travel days. Anything shorter and you'll be disappointed, as you'll miss out on too many activities.
Gulf Shores, Alabama
Gulf Shores, Alabama, is a popular destination for Tennessee residents. It takes about seven hours to drive from Nashville, TN, to Gulf Shores, AL, so it is one of the closest ocean beaches. If you'd like to split the drive, overnighting in either Birmingham or Montgomery, AL, is recommended.
While staying in Gulf Shores, you must eat as much seafood as possible. They have many fantastic seafood restaurants serving fresh ocean seafood, which you can't get inland.
The beaches are extensive, with plenty of space to play beach games such as volleyball or frisbee. You can also enjoy a variety of watersports. Gulf Shores also hosts several amusement parks, which are great to visit with the kids.
If you're looking for something quieter to do, Gulf Shores has a rich history to explore, and there are many museums and educational entertainment centers in the city. If you're after some retail therapy, there are plenty of exciting shopping opportunities available in Gulf Shores.
30A, Florida
30A, Florida, is different from your typical beach getaway. It is, instead, a picturesque highway along the coast, featuring many beautiful beaches and quaint towns. It has become increasingly popular with Nashville residents due to the variety of places to visit and activities to participate in,
Some of the most popular beaches along this scenic highway are Seaside Beach, Seagrove Beach, Miramar Beach, Rosemary Beach, Dune Allen Beach, Santa Rosa Beach, and Blue Mountain Beach.
Myrtle Beach, South Carolina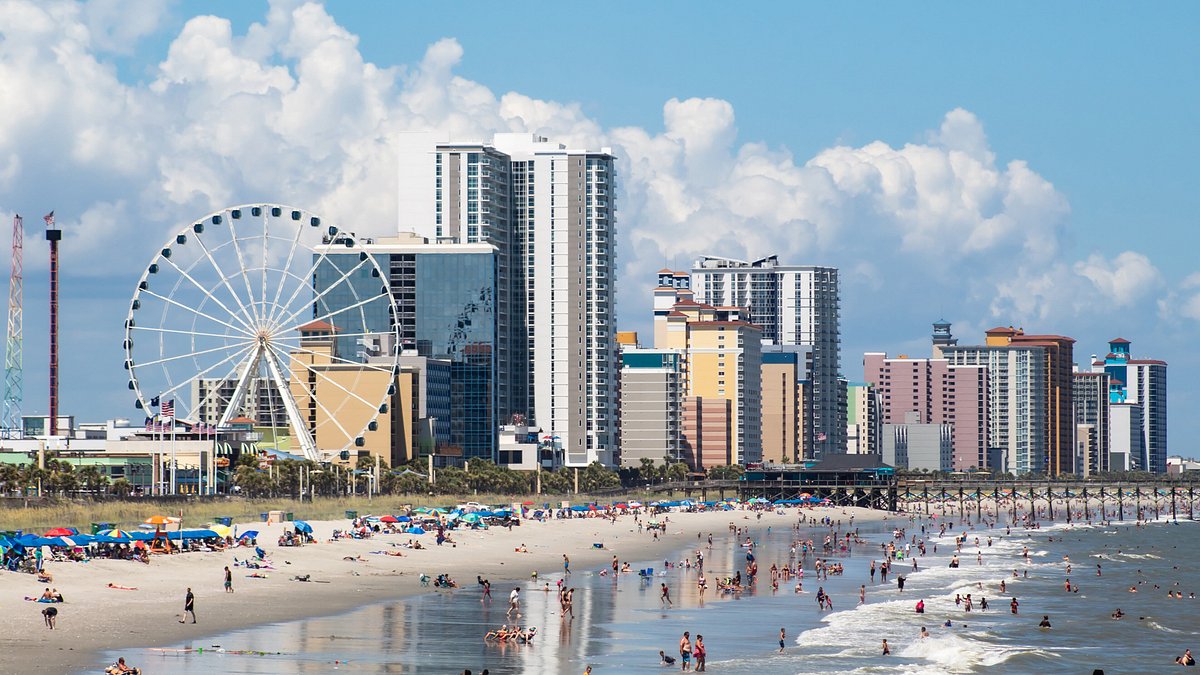 While Myrtle Beach, South Carolina can't be advertised as the closest beach to Nashville, it is one of the most appealing beaches within a day's driving distance from the city. The nine-hour drive may seem intimidating, but it can be split over two to three days.
Myrtle beach is the perfect spot for a more extended family vacation – you want to spend at least three days at this beautiful ocean beach and have 2-3 days for travel on either side. Depending on your chosen route, you'll want to overnight in Knoxville, TN, and Columbia, SC, or Atlanta, GA, and Columbia, SC.
4 Closest Freshwater Beaches to Nashville
Center Hill Lake, Tennessee
This magnificent reservoir was built by the US Army Corps of Engineers in 1948 and features a whopping 415 miles of shoreline. The significant tributaries for this reservoir are the Caney Fork and Falling Waters rivers. The lake can be accessed from Rock Island State Park, Burgess Falls, and Edgar Evins State Parks.
The 18 000 acre lake's water is a beautiful emerald green and is excellent for kayaking, swimming, fishing, and partaking in various other boating activities. It's the perfect spot for a family escape to nature.
If you'd like to partake in other outdoor activities, several state parks near the lake offer hikes, mountain biking trails, and horseback riding opportunities.
Only 60 miles from Nashville, with plenty of lodging options and campgrounds, Center Hill Lake is an excellent spot for a quick weekend beach getaway.
Big Ridge Lake, Tennessee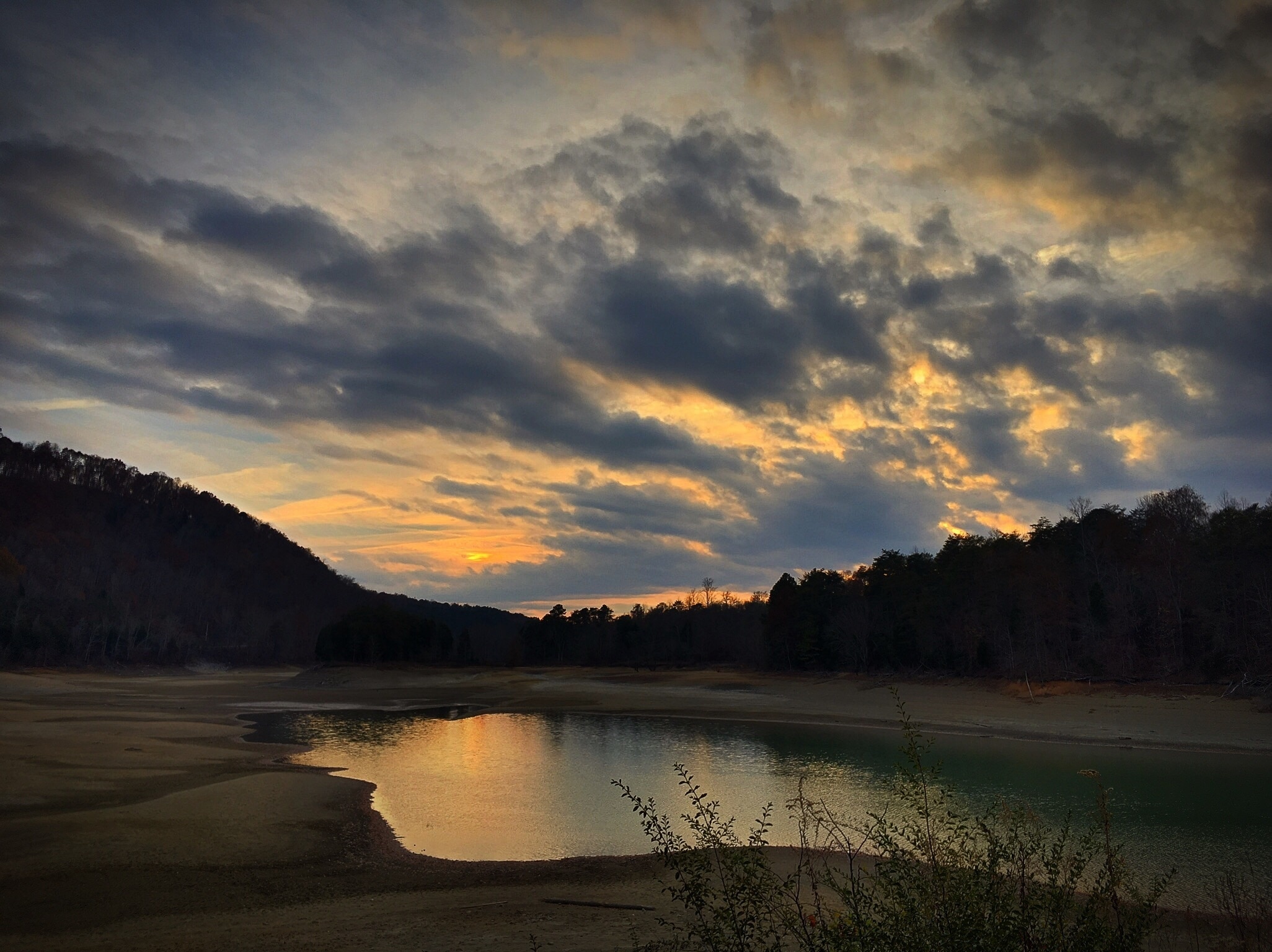 If you're looking for sandy white beaches ideal for families with young kids, Big Ridge Lake in Big Ridge State Park is the perfect destination for your next vacation.
There are plenty of lovely swimming spots, including a special kiddies' pool with a concrete bottom. The lake is located on the Appalachian Ridge, so there are many hiking and climbing activities on offer too.
You can set up at one of the camping and RV spots in the park or opt to try some backcountry camping instead. There are also cabins available for rental.
Big Ridge State Park is 30 minutes outside Knoxville, so if you want some city time during your time away, you can have it. However, as it's only 3.5 hours from Nashville, you'll likely want to make the most of your escape into nature before heading home.
Norris Lake, Tennessee
If you visit Big Ridge State Park, you can also stay alongside Norris Lake, which falls into the Big Ridge State Park area. Norris Lake features 809 miles of beach, giving you plenty of space to enjoy privacy and spread out.
The lake was created by the completion of the Norris Dam, which is situated along the shores of the lake. This lake is a great spot to visit for a big family picnic. You can picnic right on the beach, or you can choose to make use of the picnic areas available in the park.
Norris Lake is most well known for its watersports – you can partake in almost any imaginable watersport here. There are multiple marinas, and you can rent various boats on the lake.
The size of the lake means a large number of activities are available—these range from horseback riding to waterskiing and fishing. There are also some beautiful hikes in the nearby state parks.
Cheatham Lake
Last is the beautiful Cheatham Lake, also known as Cheatham Reservoir or Dam. This spot is only 34 miles from Nashville, less than an hour's drive. This is the closest beach to the city and is an excellent place for a day trip with the family. It is a unique spot, as the lake feels more like a river than a reservoir.
Cheatham Lake is known for its fantastic fishing opportunities. There are two marinas and 16 free boat access sites. The lake doesn't have any piers, but you can fish from the shoreline.
The beaches are perfect for picnicking and playing beach games. Some of the shorelines are quite rocky, but there are some sandy areas. There are also great shallow spots for less confident swimmers or kids to enjoy a dip.
Chatham Dam also has camping facilities as well as picnic areas. The marinas have shops that offer food and gas, among other amenities.
FAQs
Are there any sandy beaches in Tennessee?
Yes! There are lots of sandy beaches in Tennessee. You'll find beautiful beaches with soft sand that are perfect for a relaxing day in the sun with the family at many of the lakes and along some of the Tennessee rivers.
What is the closest beach to Nashville, TN?
The closest beach to Nashville, TN, is a lakeside beach situated on Cheatham Lake.
However, if you're looking for the closest beach to Nashville on the ocean, you will want to visit either Gulf Shores or Pensacola Beach.
What Is The Closest Ocean Beach To Nashville?
The closest ocean beaches to Nashville are Pensacola, Florida, Panama City Beach, Florida, and Gulf Shores, Alabama.
More about our TFVG Author