Are you planning for a Florida beach vacation? Head to Pensacola.
It has the most pristine beaches, with some of them ranking among the best on the USA Today, the Travel Channel, and TripAdvisor.
More recently, the USA Today readers named Pensacola the best attraction in Florida.
Many travelers' dilemma lies in choosing the best beach in Pensacola.
It has many beaches, each with unique features, making it challenging for first-time visitors to find the best. We've prepared a list of the best beaches in Pensacola to help you.  
1. Gulf Islands National Seashore

Gulf Islands National Seashore should be your first stop if you're a nature lover. It stretches 160 miles along the coast, making it the longest beach in Pensacola. It's full of natural wonders, including coastal marshes, maritime forests, and scenic winding trails.
Outdoor enthusiasts may find hiking trails, visiting historical sites like Fort Barrancas and Fort Pickens, and fishing access points more exciting to explore. The historic Fort Barrancas is a true wonder as it was an active civil war fort. It was constructed in 1844 with up to six million bricks adding to the towering forts on the coast.
Since the beach is part of the National Park, you can join the tours and educational events. Check the upcoming events and the respective dates on the NPS site to plan accordingly.
2. Opal Beach
Opal Beach is an excellent choice if you prefer quiet and serene beaches. It's named after the 1995 hurricane, which damaged part of the Pensacola coast. The pristine beach stretches up to eight miles on Pensacola, between Casino Beach and Navarre Beach.
The shore isn't as wide as other beaches, but it provides enough space for visitors to sunbathe, walk, and perform other beach activities. Its unique nature creates two sides of the beach for visitors to explore—the gulf and the bay sides.
The bayside of the beach is excellent for families as it provides enough shade and is calmer. However, it's located a little further away from commercial developments, so you must pack lunch, snacks, and drinks.
On the other hand, the gulf side is perfect for those looking for an unobstructed view of the gulf's coast. It's characterized by powdery white sand and crystal clear waters stretching on the entire coast.
This beach's unique location makes it an excellent spot for fishing, but you must bring your fishing gear. You'll find special fish species like the red drum, pompano, and flounder, among others depending on the season.
Be sure to visit the Pavilion area, as it's well equipped with amenities like showers, restrooms, and change areas.
3. Casino Beach
Casino Beach remains a favorite spot for tourists visiting Pensacola. Its central location, large parking lot, and lively nature attract many people. The beach was once a casino (operating from 1931 to 1950), and its vibrant spirit lives on many years after its closure.
Visitors attend live concerts on the sandy shore while watching surfers perform their acrobatic theatrics on the waves. Casino Beach is also the best place to watch the Masterful Navy pilots showcase their aviation tricks during the annual celebration. Sometimes they fly above the water and soar into the air.
The beach is wide enough to accommodate as many travelers with their beach gear. You can head to the crystal-clear ocean for a quick swim in the shallow waters and if you're not a good swimmer, rest assured, the lifeguards are always on alert.
The beach also has an assortment of restaurants and takeout places serving snacks and meals. If you can't find your favorite dishes, head to Pensacola Beach Boardwalk. There are more eateries here, including the famous Flounders Chowder House.
4. Perdido Key Beach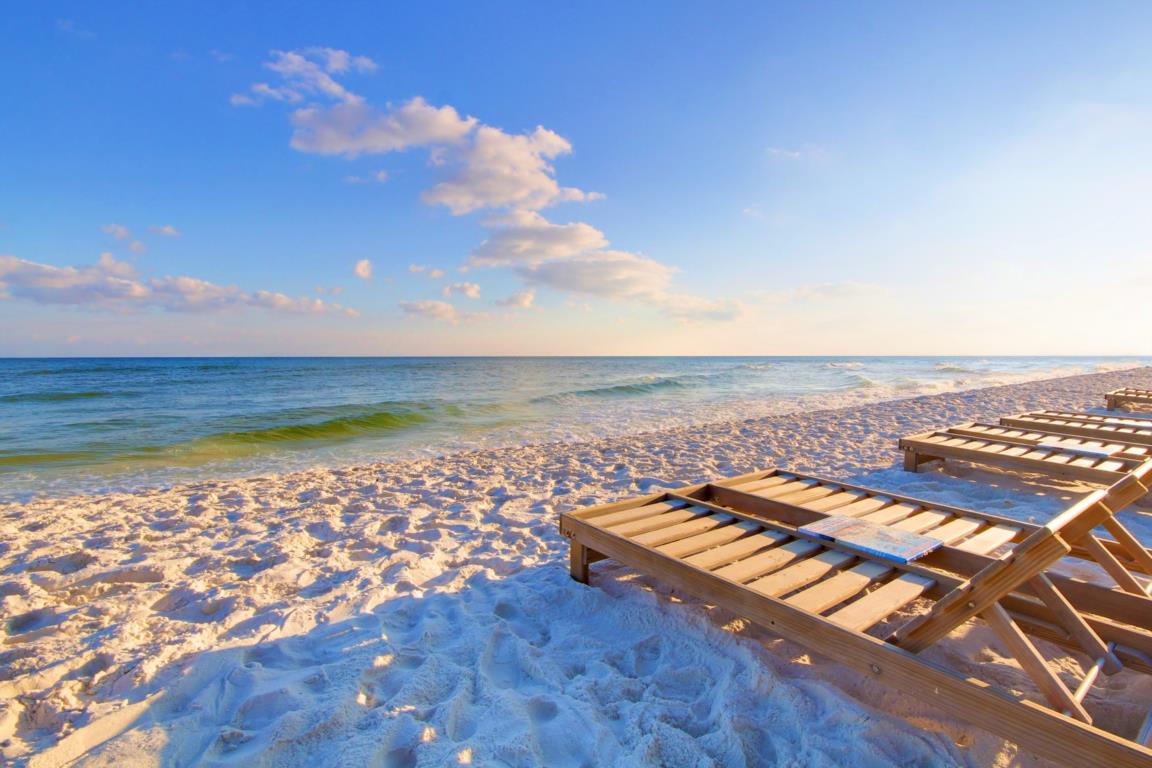 If you're looking for a more serene beach, Perdido Key Beach is a great pick. It has the best views of the Gulf waters and an abundance of wetlands and wildlife. You will come across unique animals like the pelicans, blue herons, and sandpipers on this beach.
Although the beach is underdeveloped, a few high-rise hotels, condo complexes, and a resort come in handy for visitors planning a vacation here. Perdido Key State Park and Gulf Island National Seashore take up the remaining part of the beach.
Here you'll find access to other small beaches like the Johnson Beach, which stretches six miles to the once-famous Fort McRee.
The beach is rarely busy, allowing you to catch up on the latest bestseller without much disruption. However, you may need to bring your beach chairs, umbrellas, food, and beverages as there aren't many restaurants and stores on the beach.
Although the beach is accessible year-round, the fall is the best time to visit Perdido Key beach. There are fewer crowds then, and the beach feels warm with cool breezes at night.
5. Quietwater Beach
Like its name, the beach is pretty quiet and serene. It lacks the big waves evident on most beaches in Pensacola, probably due to its unique location. Quietwater Beach is tucked behind Pensacola's boardwalk area, running from the Flounder's restaurant to James P. Morgan Memorial Park.
The beach is remarkably flat, rarely crowded except for the live concerts at the iconic Shell. It's the most prominent feature on the beach as various activities are held here. Artists hold art walks, concerts, and live entertainment here, with The Shell providing a stunning backdrop.
Quietwater Beach is also an excellent place for jet skiing, playing beach volleyball, and parasailing. You may also take your family out on a dolphin cruise or zip-lining. And if you get hungry, head to one of the restaurants or entertainment venues located a few steps from the beach for a quick snack or meal.
6. Pensacola Dog Beach East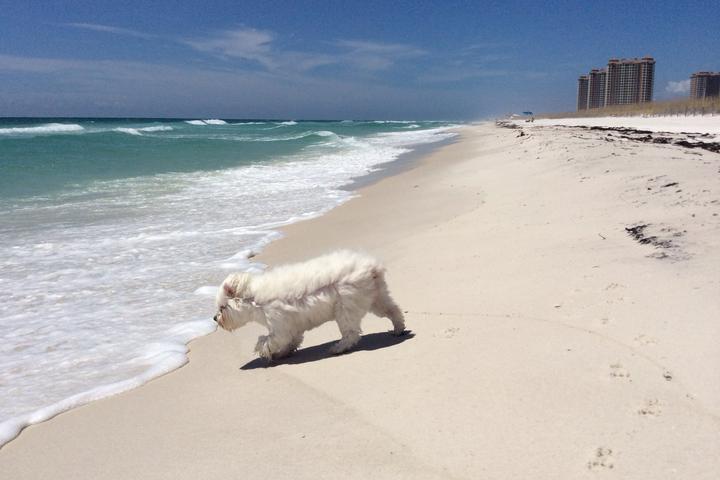 You don't have to leave your four-legged friend behind when visiting the best beaches in Pensacola. It has two beaches designated for dogs—the Pensacola Dog Beach East and Pensacola Dog Beach West.
Pensacola Dog Beach East is located 4.5 miles east of Casino Beach and has a more extensive stretch of sand than Pensacola Dog Beach West. This means you can set up a beach umbrella and a beach chair for resting as your dog takes a dip into the water.
Pensacola Dog Beach East is also less crowded, but you're bound to find a pet owner walking their dog. The water is pretty warm and shallow, making it perfect for dogs to swim.
7. Pensacola Dog Beach West
This is another Pensacola beach you can bring your dog. It's located 2.3 miles away from Casino Beach, near a range of accommodation options along Fort Pickens road. You'll find a long boardwalk leading you to a vast ocean playground for dogs to play catch.
The shore also has white quartzite sands that dogs find interesting as they squeak when walking. Pensacola Dog Beach West also has an area designated for dogs characterized by a large crowd of dogs sniffing butts and playing games. The water here is also incredibly warm and shallow, making it safe for dogs to take a dip.
8. Navarre Beach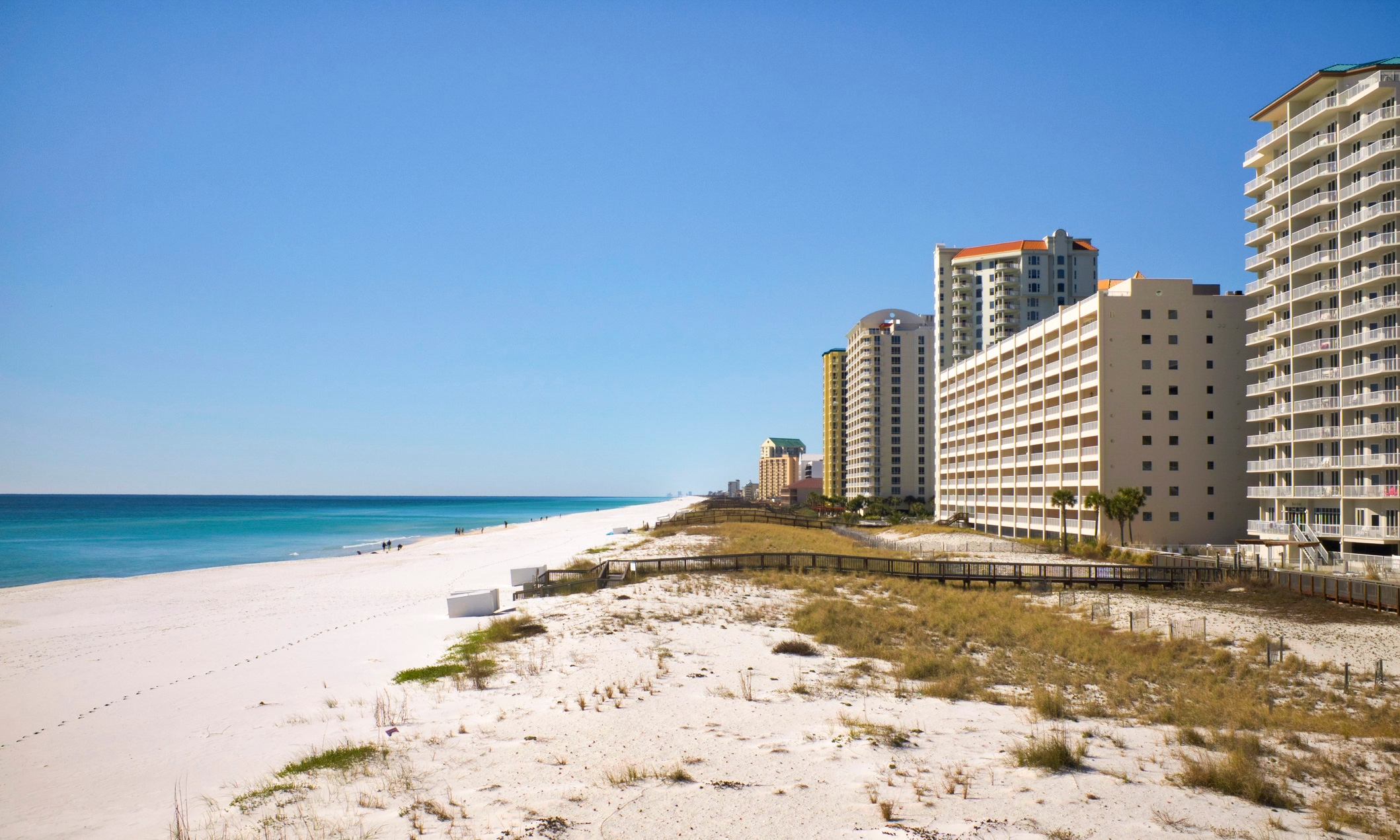 This is another great spot for visitors looking for deep relaxation on Pensacola beaches. It's nestled between Santa Rosa Sound and tall oaks stretching eight miles of white powdery sand.
What stands out about this beach is the abundance of natural features on the eastern part of the beach. You'll find Navarre Beach Park here, which has been preserved for years. It boasts 4,000 feet of pristine Gulf beach, offering spectacular views, not to mention the vast range of activities, including camping, fishing, and swimming.
The beach is also home to the longest pier in Florida, which measures 1500 feet. Locals come here to catch fish and enjoy the beautiful views of the Caribbean waters.
A visit to Navarre Beach isn't complete without making a quick stop at the Sea Turtle Conservation Center. It's home to the green sea turtle called Sweet Pea. Sweet Pea is the center's latest entrant brought to replace the late Gigi. Be sure to head to Navarre Beach Marine Park if you love scuba diving or snorkeling to discover other underwater animal species.
9. Fort Pickens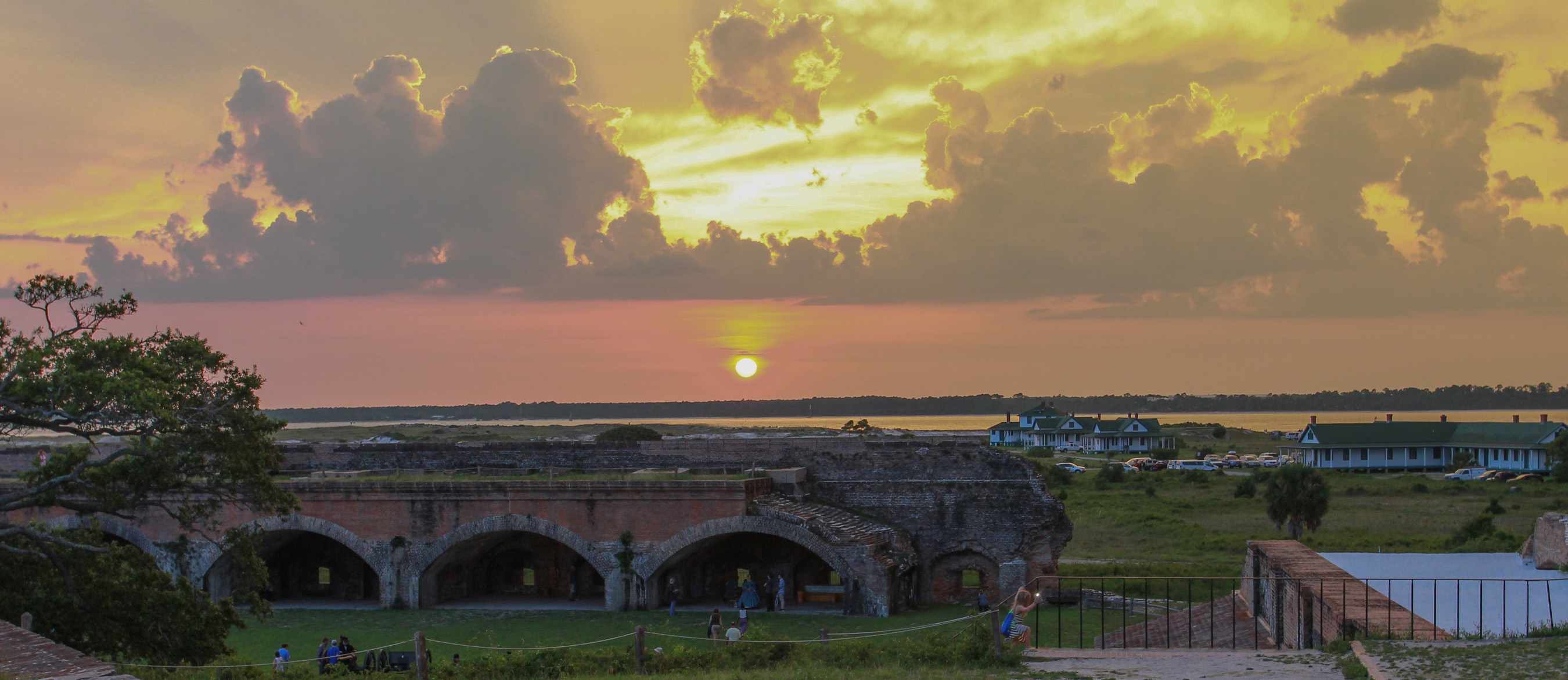 If crowds and dogs aren't your cup of tea, head to Fort Pickens beach. It's located on the western part of Pensacola and is among the oldest beaches. Europeans constructed it in 1834 to protect the Pensacola Pass and Pensacola Bay, as the bay provided excellent anchorage for ships during the war.
Today Fort Pickens is a historical site perfect for day trips, picnics, or romantic dates. It also has a park, campgrounds, a museum, and boardwalks and is the best place to watch the sunset from.
Be sure to stop at the Discovery Center to learn about the fort's history in detail and the surrounding wildlife and natural environment.
The entire coast has soft powdery sand and warm, crystal clear water, shallow enough for you and the kids to swim. However, since the beach is inside the Gulf Islands National Seashore, you may need to pay an admission fee to access it.
10. Park West Beach
This beach is one of the few Pensacola beaches offering public access before entering the Gulf Island National Seashore. The beauty of Park West Beach is that you never fall short of things to do.
The quiet waters allow you to fish and go paddle boarding and kayaking, but if you prefer calmer activities, go for a picnic at the pavilion. The beach has two pavilions, each with picnic tables and a pirate ship for kids to play. There's also a colorful box of beach toys for those who forget to carry beach essentials like buckets and plastic shovels.
If visiting with friends, head to the gulf side of the beach. It's a great spot for barbeque, and the large pavilions provide adequate shade. There are picnic tables too, so you don't have to bring yours.
11. Big Lagoon State Park and Beach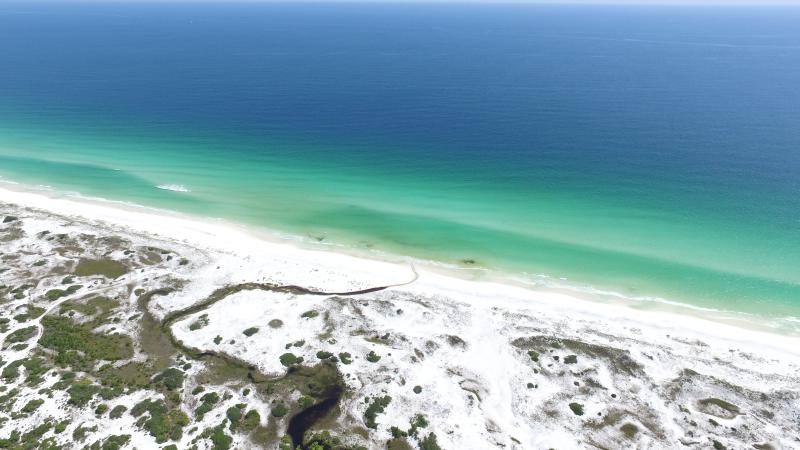 This is another family-friendly beach in Pensacola, Florida. Big Lagoon State Park sits on a vast 705 acres of land and is full of fun activities. The shallow bay and water make it safe for kids to swim, but join other tourists in one guided tour if you don't want to get wet. There are many nature trails to explore and stargazing events to keep you entertained after sunset.
Final Thoughts
With our list of the best beaches in Pensacola, planning a vacation in Florida shouldn't be nerve-wracking. The beaches are full of fun activities for both kids and adults. Whether you want to sunbathe at the calm Opal Beach, visit historical sites like Fort Pickens, or explore nature trails at Big Lagoon State Park, you can never run out of things to do here.
More about our TFVG Author
A seasoned traveller, Dad, and avid sports tourist, James foundered The Family Vacation Guide to share his expert vacation experiences- especially when it comes to being a travelling family man.
Featured in Travel articles such as Travel + Leisure, TripSavvy and SFGate, you know you're reading some of the best vacation tips online.