Looking for something to do this summer? Nothing beats spending a hot summer day out with your family and friends at a Tennessee water park!
The air is thick with humidity, the days are long, and the water slides beckon. While most people associate a wonderful trip to Tennessee with a music-themed visit to Nashville or a nature-filled trip to the Smoky Mountains, Tennessee also has some fantastic water parks that are perfect for family outings!
Aside from the traditional summer schedule of sleeping all day, playing video games, eating, and sleeping some more, a midsummer break is always a nice idea for the kids. What better way to cool yourself on a hot summer day than by visiting one of these waterparks? Water parks are not only a lot of fun, but they can also be a very economical vacation alternative.
Many of these Tennessee water parks have something special to offer that sets them apart. There are water parks, for example, that are open all year!
Nothing adds a smile to your face like grabbing your towels, sunscreen, and goggles and exploring Tennessee's thrills, slides, and best languid rivers in the dead of winter! Tennessee is always the best place for a wonderful vacation for yourself or the entire family. The cool, clear waters of pristine lakes, as well as magnificent countryside landscapes, and exciting feelings are all waiting for you.
Whether it's summer or winter, you'll be able to discover a waterpark that suits your needs. Take advantage of water packs during the summer heat by cooling off on fantastic rides and clean waters. When the rest are indoors on a hot day, choose to have a fun-filled day on one of the following water parks in Tennessee. There's little doubt that some of your favorite summer memories include running through sprinklers or swimming with pals at the local pool, but when you think about Tennessee water parks, consider visiting one of these 12 exciting parks.
You can also check out our guides on the Best All-Inclusive Resorts With Water Parks, Family Vacation Ideas For 2022 That The Kids Will Love, and the Best Indoor Water Parks In The US.
Nashville Shores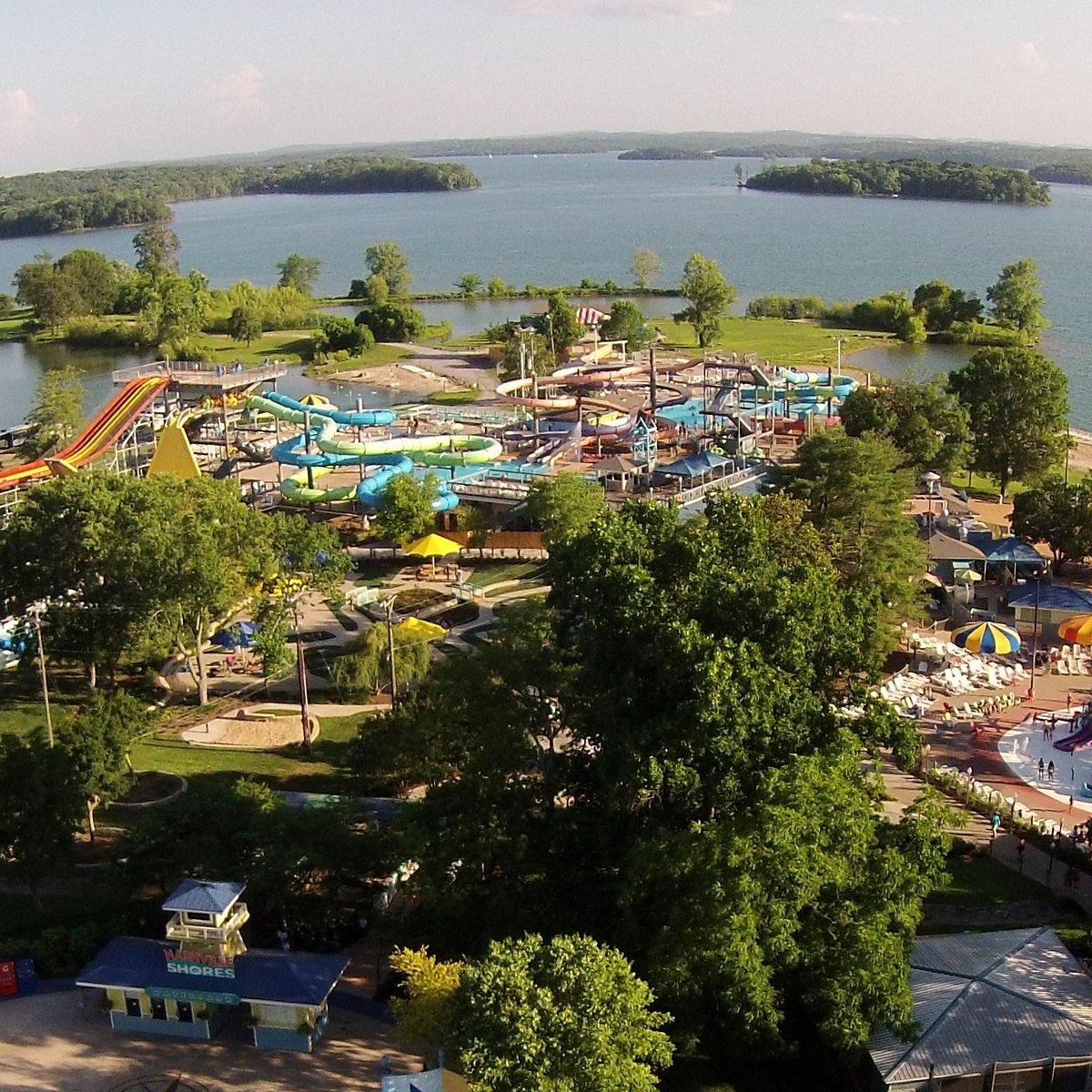 Nashville Banks, located on the shores of Percy Priest Lake, offers breathtaking beauty and water-filled excitement for the entire family.
The water park is packed with thousands of gallons of water just waiting for you to come and get wet and have an enjoyable cooling session.
Cool down in the giant wave pool or take a stroll along the long lazy river. If you're looking for a Visit Kowabunga Beach, a large water treehouse and playground explicitly designed for Children.
Treetop Adventure Park offers a variety of dry-land activities, including thrilling zip lines.
Kowabunga Beach will sort you out if you are also interested in a camping site or a rental cabin.
Wetlands Water Park, Jonesborough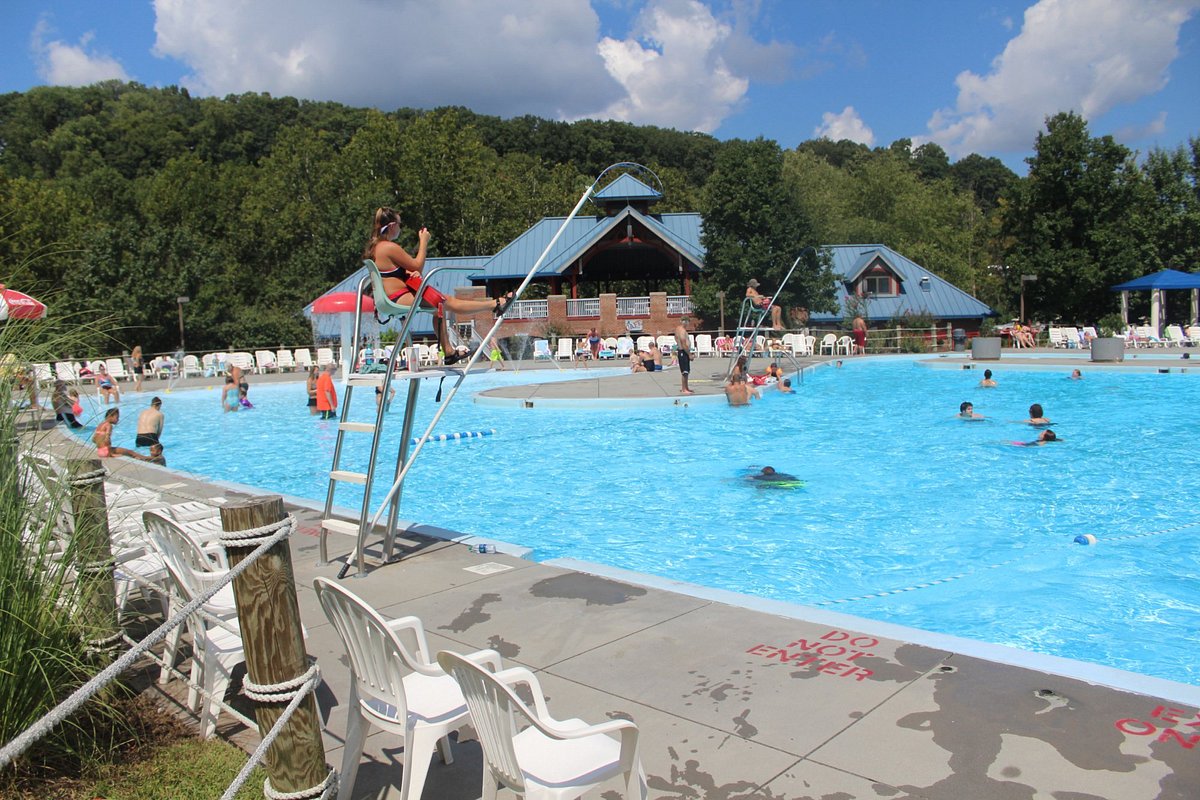 Jonesborough's Parks and Recreation Department owns and operates the facility.
The water area of Westlands has a lot to offer.
Come check out the calm, clean waters of Wetlands Water Park in your swimming suit.
The park features three breathtaking slides for thrill-seekers: a one-hundred-foot flume, an eighty-foot enclosed flume, and a two-hundred-foot flume.
An automated slide for children, an entrance pool of zero depth. And a thrilling rain tree is available for smaller riders. Get a tube and float down the lazy river if you're looking to relax and soak up the sun.
There is a café at the park and a sand volleyball field for some dry-land fun.
Kingsport Aquatic Center, Kingsport
Visit the Kingsport Aquatic Center for year-round enjoyment in the water park's indoor pool that is crystal clear and set right in the park's center.
The outdoor park, which is open seasonally, has several giant slides and a lazy river nine hundred feet long to give you a fun and relaxed day. The center's indoor facilities include three heated pools, one of which is Olympic-sized used for leisure and at times for finesses training Sessions.
Cumberland Park, Nashville
The exciting, new Cumberland Park is located along the lovely Nashville riverside neighborhood.
The six-and-a-half-acre park contains a water splash area. The splash area is installed with unique play and squirting structures and an outdoor amphitheater with seating for up to a thousand people, and a massive climbing wall.
The Hollow, a one-of-a-kind wave-shaped playground with activities, sand, mazes, seesaws, and an interactive splash pad, is also available.
The availability of a wonderful crushed-stone trail, Explorer Trail, will allow you to take in all of the park's gorgeous landscape.
It was created to attract butterflies, so keep a watch out for them.
Upper Pigeon River
If you're in Tennessee, Wildwater Rafting should be among your to visit list. It's not just a waterpark, and it's certainly not meant for those who are timid.
Enjoy the magnificence and majesty of nature as you scream down the heart-pounding, stunning rapids.
The park has more to offer than just rafting though. Pack a picnic and head to one of the many wonderful picnic areas to enjoy activities such as playing volleyball with your family and friends and climbing walls and zip lines.
Wildwater is a must-do activity for kids aged five and up.
Kirkpatrick Sprayground, Nashville
Kirkpatrick Sprayground is another fantastic free alternative for hot summer days. Your children will enjoy running and splashing through the water, rushing and spraying from the park's colorful pipes and equipment.
The water section has a unique non-slip surface to minimize mishaps, and the equipment is entirely operated by footpads, so tiny ones may activate it themselves. Safety gates also surround the area, so you can rest assured that if you look away for a few minutes, your children will not run away.
The Kirkpatrick Sprayground is open periodically and will likely please visitors of all ages. The interactive water features, spraying features, and jets get wet and have a good time. The Sprayground is perfect for people of all ages. It will keep you cool and entertained throughout the day.
Westgate Smoky Mountain Resort & Spa, Gatlinburg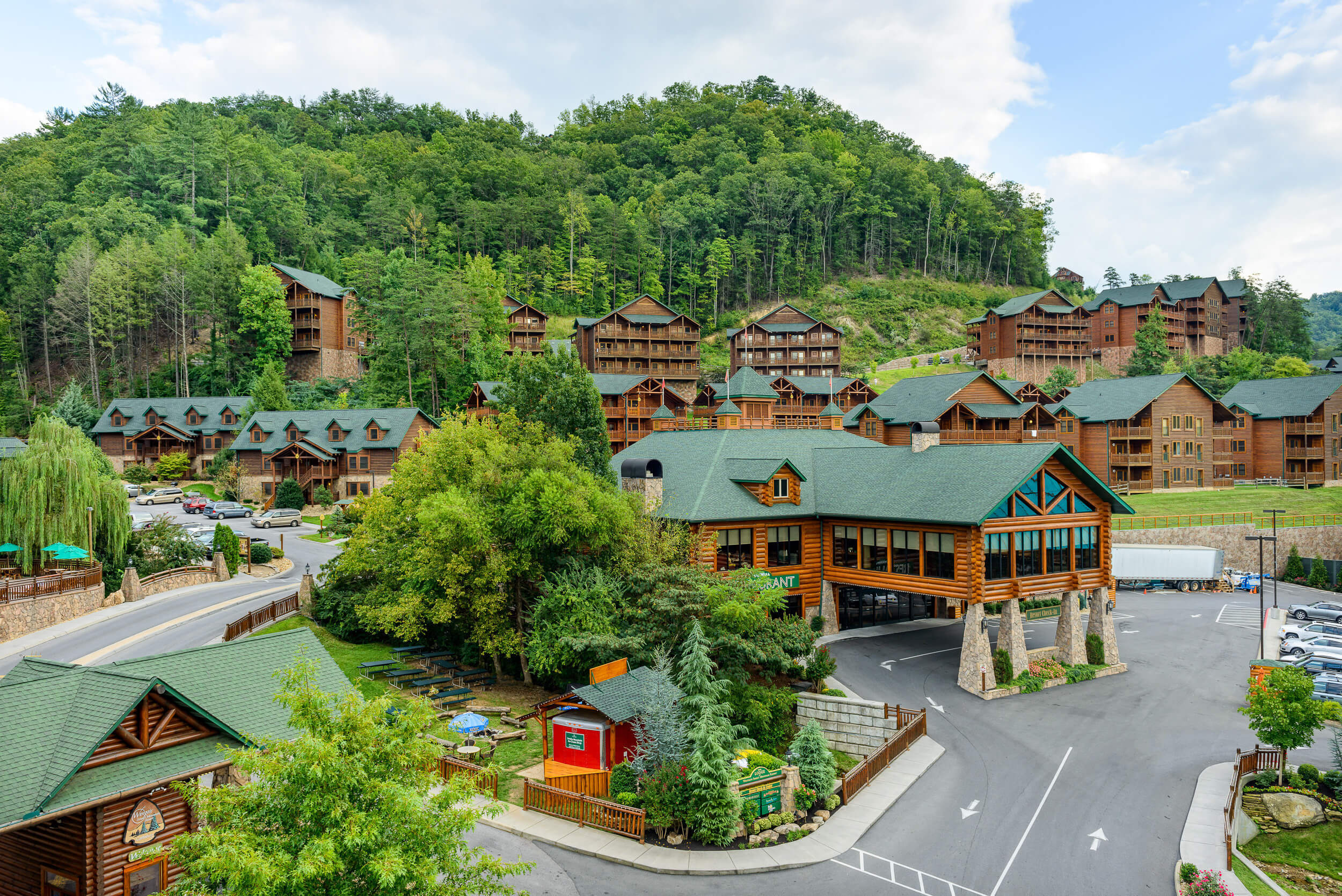 Discover a Gatlinburg hotel that offers more than just sunset views and colors.
In Gatlinburg, Tennessee, visit Westgate Smoky Mountain Resort & Water Park to learn about wildlife and nature. With a spa, zip line, mini-golf, and onsite food and beverage options, the resort is the ideal family destination, located just minutes from Great Smoky Mountains National Park.
Wild Bear Falls, an indoor water park is a sixty thousand square foot park equipped with loads of all-day enjoyment activities just for you. Relax in the lazy river or by the pool.
Ride the gigantic slides, chill yourself in the pool, or check out the huge kiddie section, which includes a unique treehouse play structure. There's also a fantastic café, that is ideal for when you're hungry. If the waterpark isn't your style, the resort has lovely accommodations as well as a fantastic spa and fitness facility.
Dollywood's Splash Country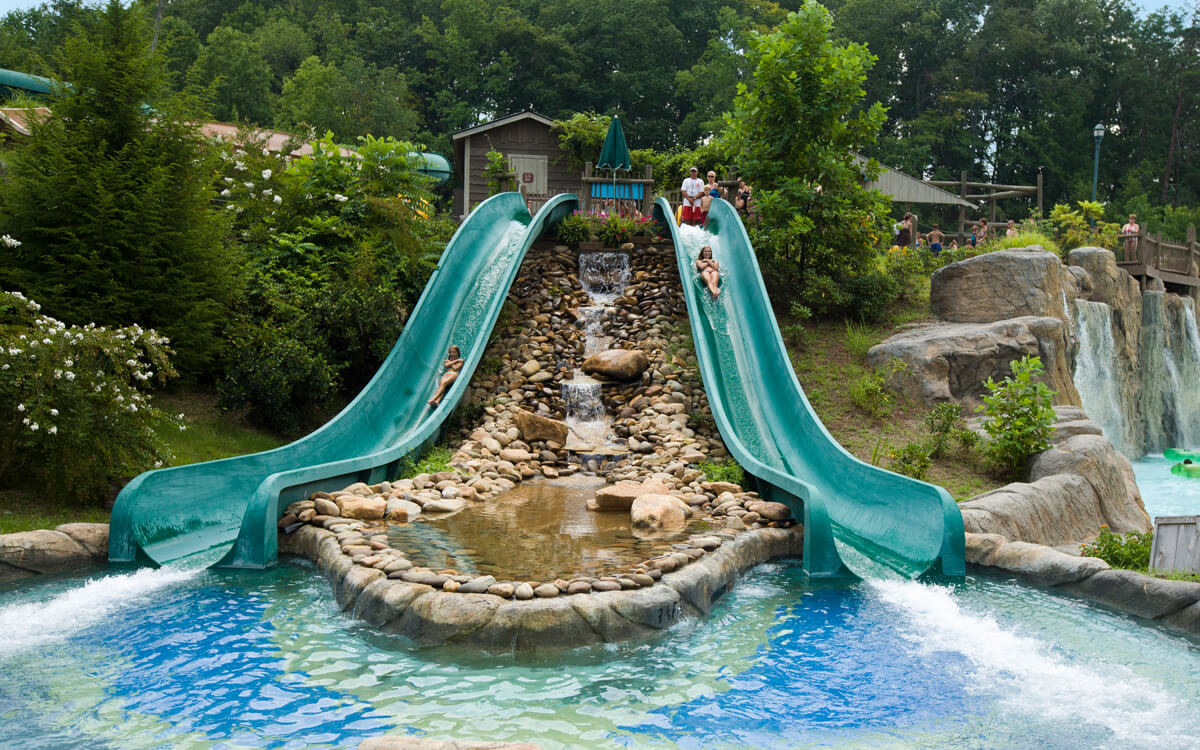 In Pigeon Forge, Tennessee, set in the foothills of the Great Smoky Mountains, the Dollywood family amusement park is the #1 destination for family vacations. Dollywood's Splash Country will offer you thrilling activities, slides, and refreshing pools for both adults and kids. The park's highest and fastest slide, the Fire Tower Falls, features high-speed, vertical drops for thrill addicts.
The Butterfly is far from gentle; these adrenaline-pumping slides are sure to set your heart racing.
Choose from four massive twisting and turning drop slides at Mountain Scream. You will enjoy experiences like being propelled in a massive bowl that will cushion you as you hit the speeding waters below in Swiftwater Run. Your family will enjoy the RiverRush water coaster, the
Raging River Rapids, and Big Bear Plunge white water raft rides.
Mat racers are a large area specifically made for kids to have fun. It also has a long lazy river that is fifteen feet long, a section set for tots, a pool meant for activities, a dumping bucket, and a large wave pool. The theme park has plenty of dry land activities when you're ready to dry off.
Make the resort your vacation destination because it has excellent accommodations.
Wave Country-Wave Pool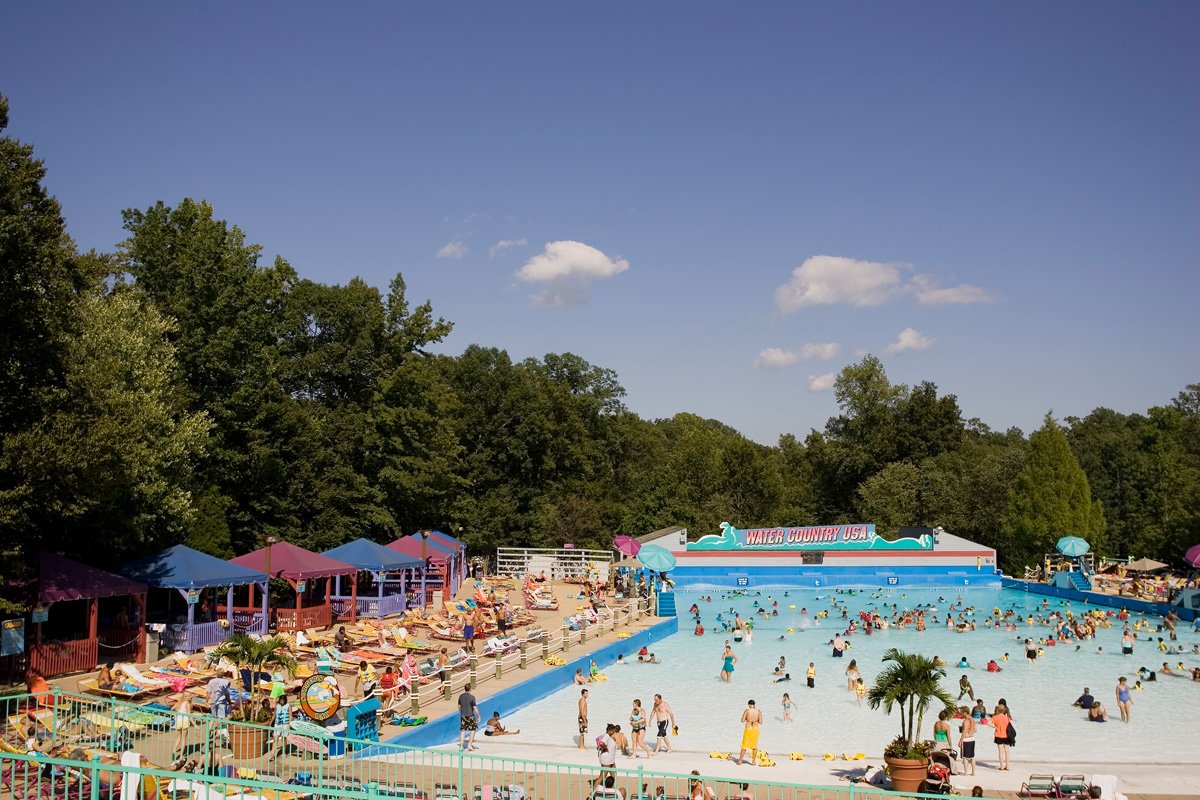 Visit Wave Country for a vacation full of unlimited splashes. The park provides everything you need to unwind and create lasting memories. The wave pool is equipped with large swells, exhilarating slides, flume slides, and speed slides. All the mentioned features offer you both calm and exciting moments.
The pool meant for children has a large playground with interactive water effects just for the youngsters.
Coolers are permitted; however, bringing in glass containers and alcoholic drinks is not permitted. Whether you sit in the shade or soak up in the sun, you can bring your seats; if not, a portable pop-up tent will do just fine.
Patterson Park Indoor Pool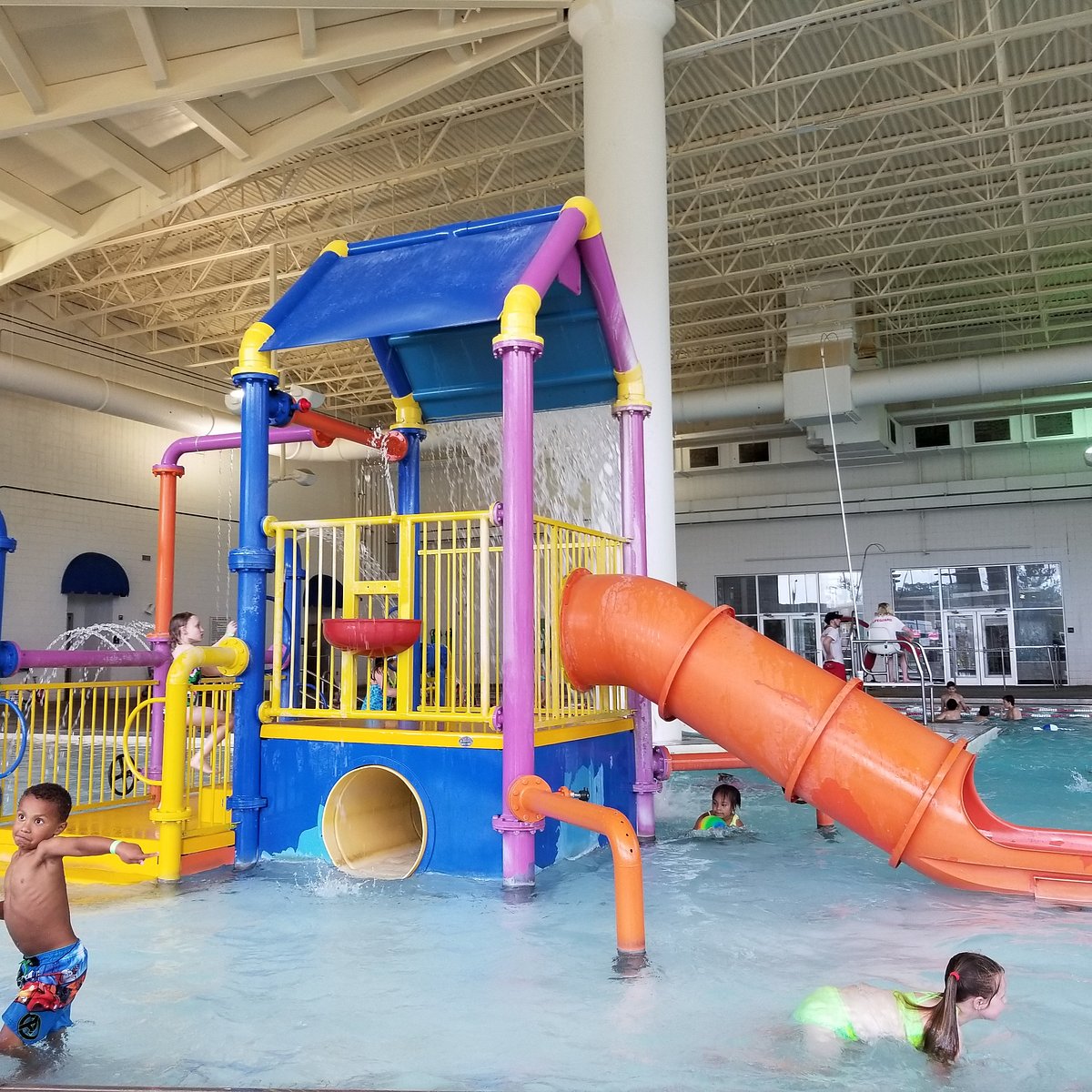 Patterson Park Indoor Pool will appeal to the entire family, with a variety of games and slides. The park is equipped with a water slide designed as a triple loop that will keep you whooshing and zooming for hours.
If you want to swim, there is a four-lane lap pool, an interactive children's Water Play System, and a zero-depth entrance pool for the smallest water enthusiasts.
Fitness classes, lap and recreational swimming, are also available at the pool.
Suggs Water Spray Park
Prepare to be wowed by the majestic playgrounds, lakes, spray parks, and ballfields, all in the 137 acres of the Water Spray Park. You may as well decide to use the water spray section to cool yourself and enjoy the spectacular view of the parks and lakes. The waterpark's attractions will appeal to people of all ages.
Wet and wild attractions such as poles, arches, and other interactive and wet and wild features will provide hours of wet enjoyment.
Have the joy of getting drenched by running through enormous sprinklers.
The area is designed specifically for children, but adults will enjoy it.
Mud Island River Park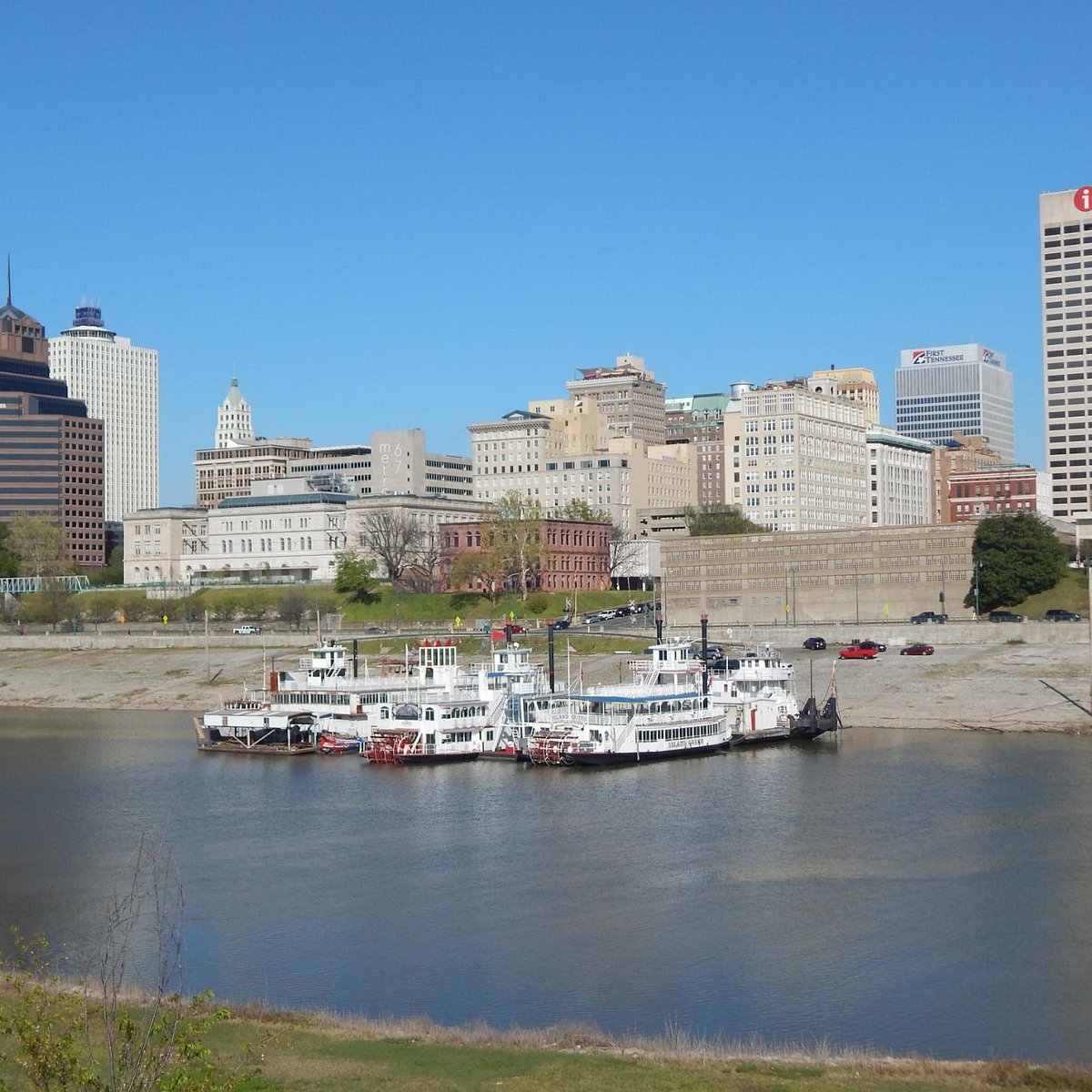 Mud Island River Park is a great place to see the Mississippi River in all of its glory.
A five-block Riverwalk replica is included in the park, allowing visitors to glimpse the miniature Mississippi River.
The Mississippi River Museum has two large paddle boats that you should not miss. In the park, there is a theater that offers concerts throughout the year, with canoe and kayaks available for rental.
There are also bike rentals if you prefer a dry-land experience.
Other fantastic water parks to consider for some family fun
If you're hoping to find some more of the best water parks, our round-up below will be the perfect place to start.
More about our TFVG Author