As the birthplace of Rock n' Roll, Memphis, Tennessee is not something you want to miss. But planning your trip can get expensive when you've got the whole family.
Have no fear; we're here to help.
We've compiled a list of the top 21 free things to do in Memphis, Tennessee to keep the family entertained. Ready to get your hips moving?
Let's get going!
Fun Family-Friendly Things to Do in Memphis
1. Beale Street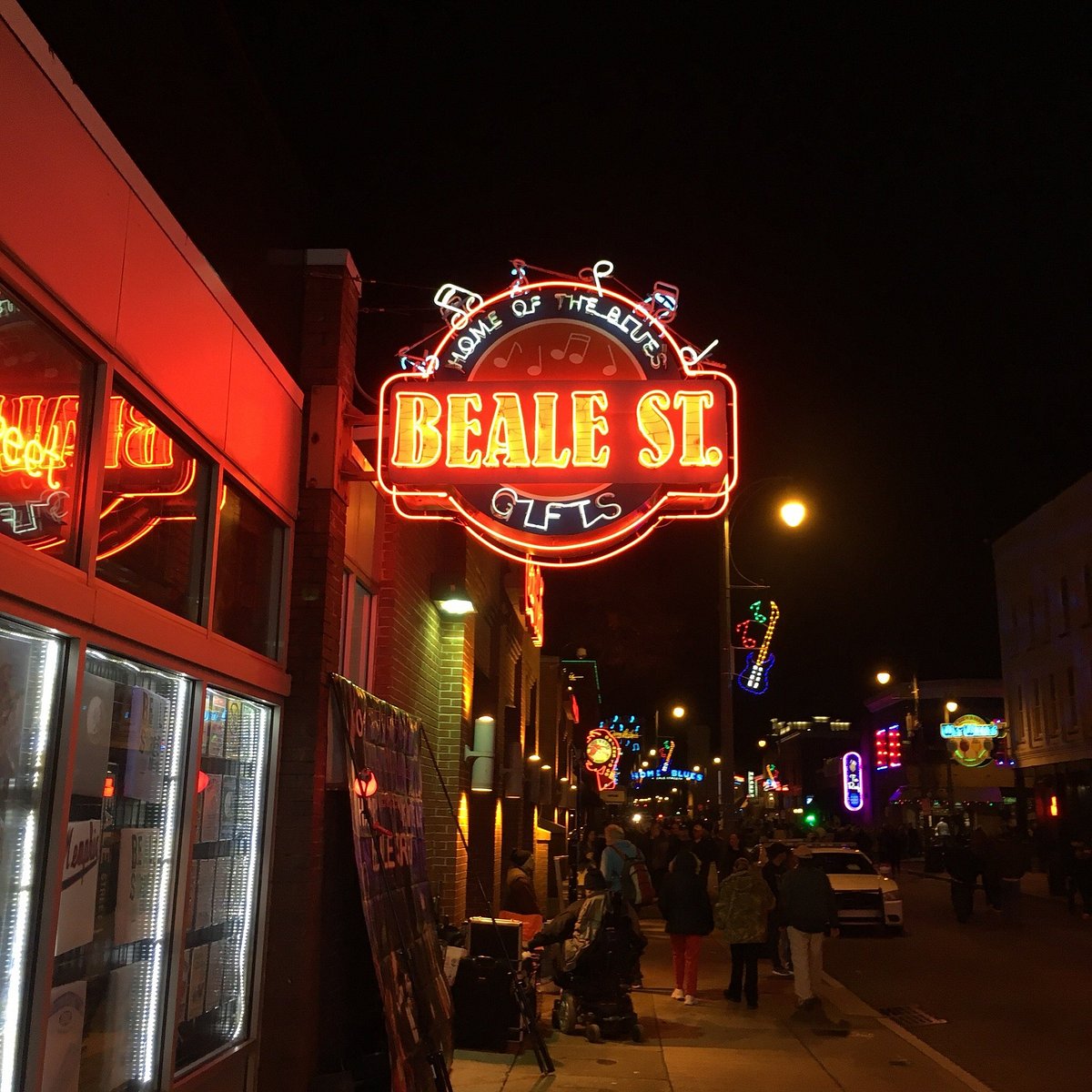 Located in downtown Memphis, Beale Street is a 1.8-mile road that takes you from the Mississippi River to East Street.
The street has popular attractions like clubs, restaurants, shops, and museums. The architecture is rich in history, with some landmark sites from the blues movement.
So, if you're into music, Memphis Beale Street is an absolute must-see. No surprise considering some of the best artists throughout history hail from this famous city.
While eating and shopping cost money, taking a stroll down historic Beale Street is free for all. Since Beale Street is close to the Mississippi River, it is a treasure trove of traders looking to sell unique goods at a discounted rate.
Plus, for parents looking for a break, the nightclubs between Second and Fourth streets come to life after dark.
2. Danny Thomas/ALSAC Pavilion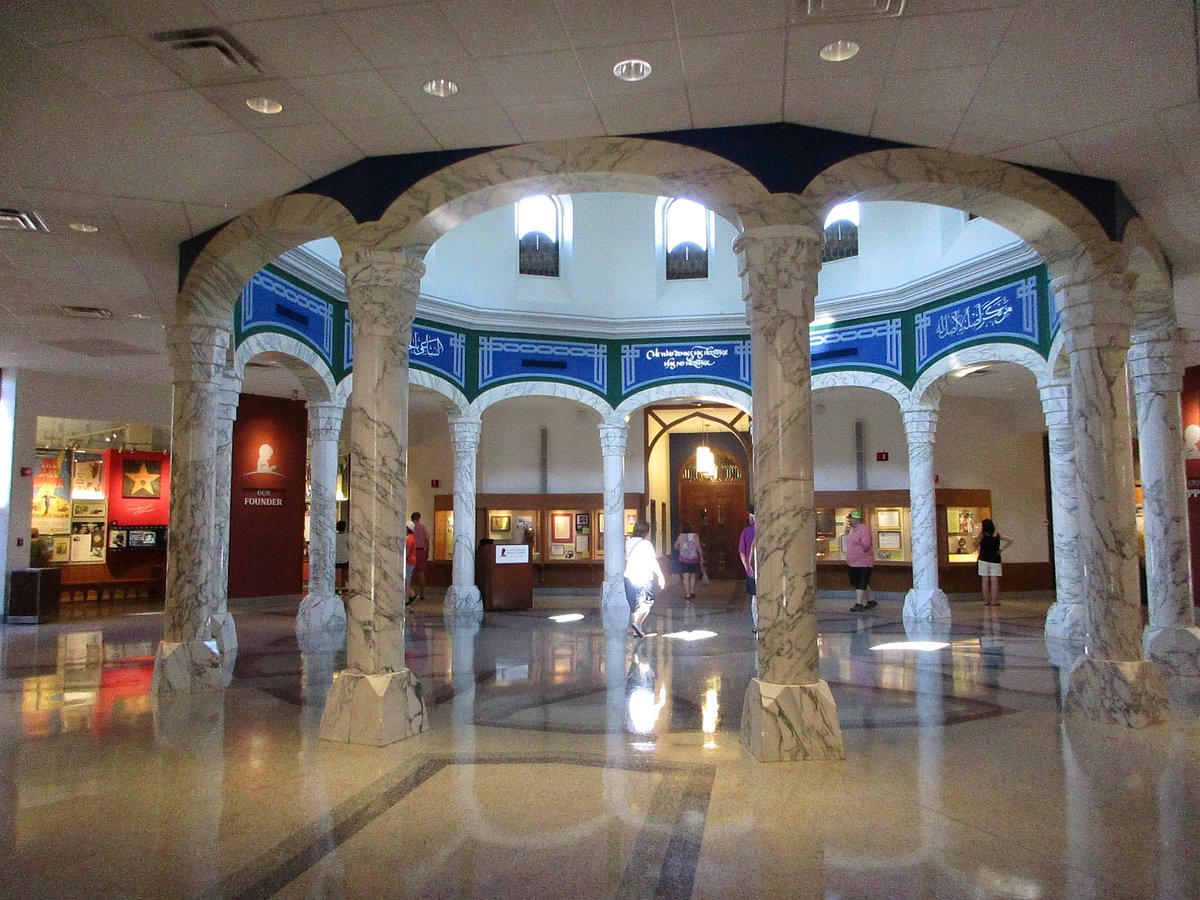 Situated at St. Jude Children's Research Hospital, the Danny Thomas/ALSAC Pavilion is open daily between 8 am and 4 pm.
The pavilion was constructed in commemoration of Danny Thomas, the founder of St Jude hospital. He believed "no child should die in the dawn of life."
Families can learn about this incredible man and the history of the hospital. You can do a self-guided tour if you want a more laid-back experience. There is also a guided tour upon request available from Monday to Friday (10 am-1 pm).
Learning about hospitals like this is essential. It helps kids grasp where medicine has come from and how lucky we are to have access to it.
While the site is free to visit, a gift shop is available to contribute to the cause with St Jude memorabilia.
3. Tom Lee Park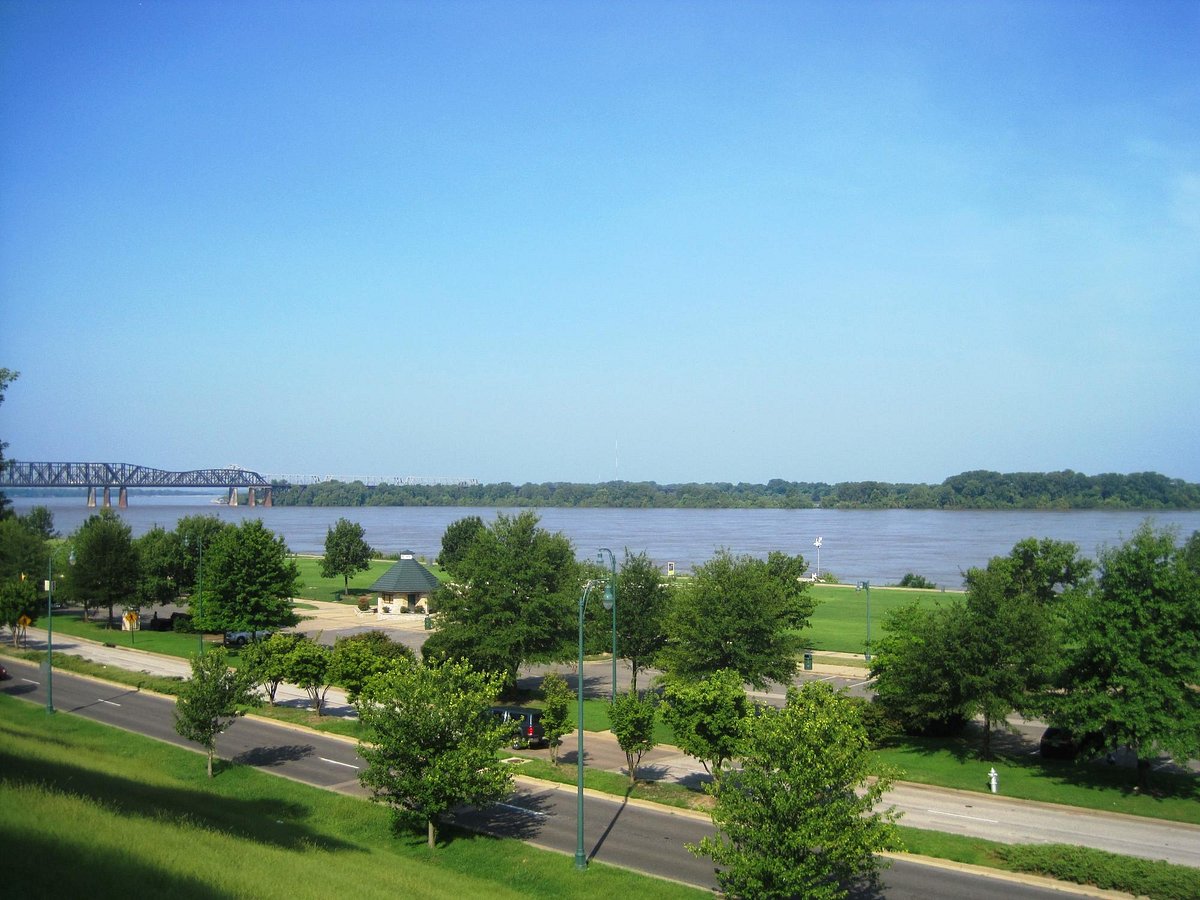 If you're looking for a laid-back scene with space to relax and enjoy family time, look no further than Tom Lee Park.
This is a 30-acre park situated just west of downtown Memphis. It is the perfect area for walking, jogging, cycling, and skating. Plus, if you've got a four-legged friend, they are more than welcome to join.
The views of the Mississippi River make this park super tranquil and a fantastic area to spend a relaxed day taking in the surrounding sites.
You can see the Memphis Pyramid, the city skyline, and Memphis Bridge, giving you a full 360-degree view of the area.
So, whether you're looking for somewhere to run around with the kids or a romantic stroll with a loved one, Tom Lee Park is the right place.
4. Crosstown Concourse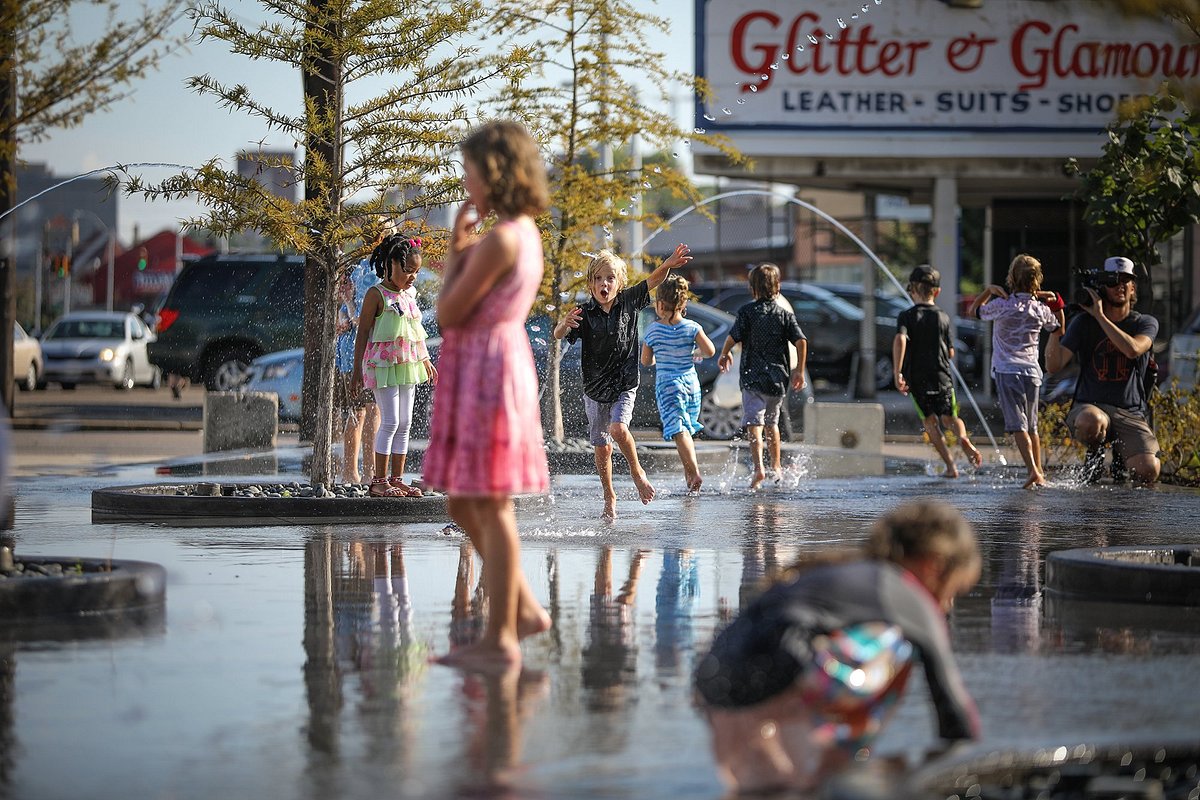 The Crosstown Concourse is a popular area with stores, an art organization, a gorgeous hotel, and over ten restaurants.
Taking a stroll through this area is one of the most famous free things to do in Memphis. Families, young and old, enjoy taking in the sites and sounds.
Kids enjoy the splash pad while parents do their own thing at nearby restaurants.
If the budget isn't too much of an issue, the family can enjoy the theatre and museums within the concourse.
5. Dixon Gallery & Gardens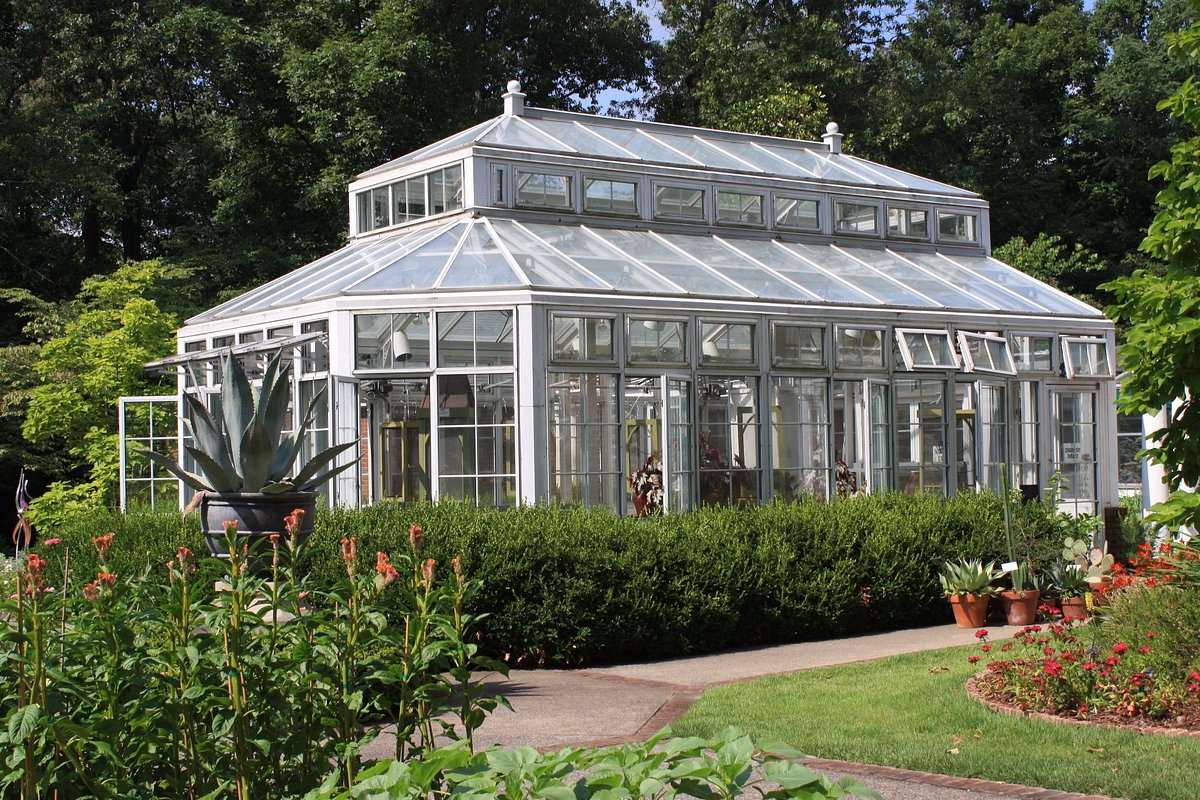 The Dixon Gallery & Gardens surround a 1942 Georgian home. It stores some fantastic historical artifacts.
The gallery is home to one of the largest decorative art collections in the US, with some fabulous finds for art enthusiasts.
The tranquil garden makes it a lovely spot to relax and take in the area with the family. This is all free, with a guided tour available on Tuesdays and Sundays at 2 pm.
You don't need to make a reservation before going, but we recommend calling the venue to double-check tour times.
There are often events, concerts, and art installations at the venue, so keep an eye on the website so you don't miss out.
6. Art Museum of the University of Memphis
The University of Memphis is an art and history enthusiast's dream. The art museum features amazing artworks, ancient Egyptian relics, and African artifacts.
The museum features changing displays to ensure that each visit is interesting and fun for the whole family.
If the kids are looking for something fun, the 100th-year celebration of the University had tigers painted around the campus. Let them run wild, searching for these unique paintings.
For a totally free experience, make your way to the museum on a Saturday when there is free parking too.
7. National Civil Rights Museum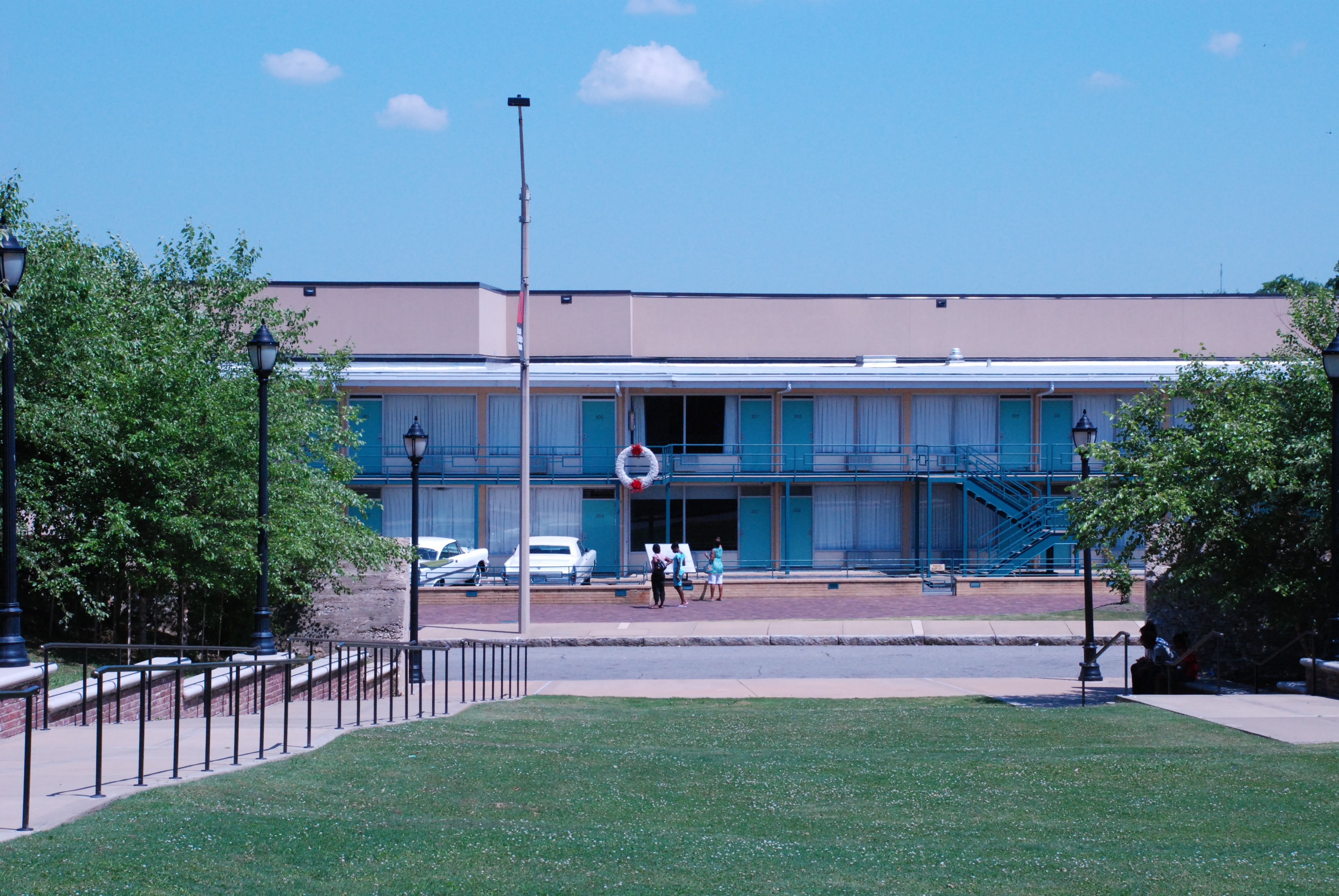 The National Civil Rights Museum offers a collection of artifacts and structures. They depict significant moments in African American history.
The museum features 40 films, 260 artifacts, and interactive displays from over 500 years. Most importantly, the National Civil Rights Museum shows the struggle of the 1960s civil rights movement.
You can enjoy the museum free on a Wednesday from 3 pm to closing, but only if you're a resident.
You can participate in the guided tour that takes you through American history. It ends at the Martin Luther King jr assassination site.
8. Statue of Elvis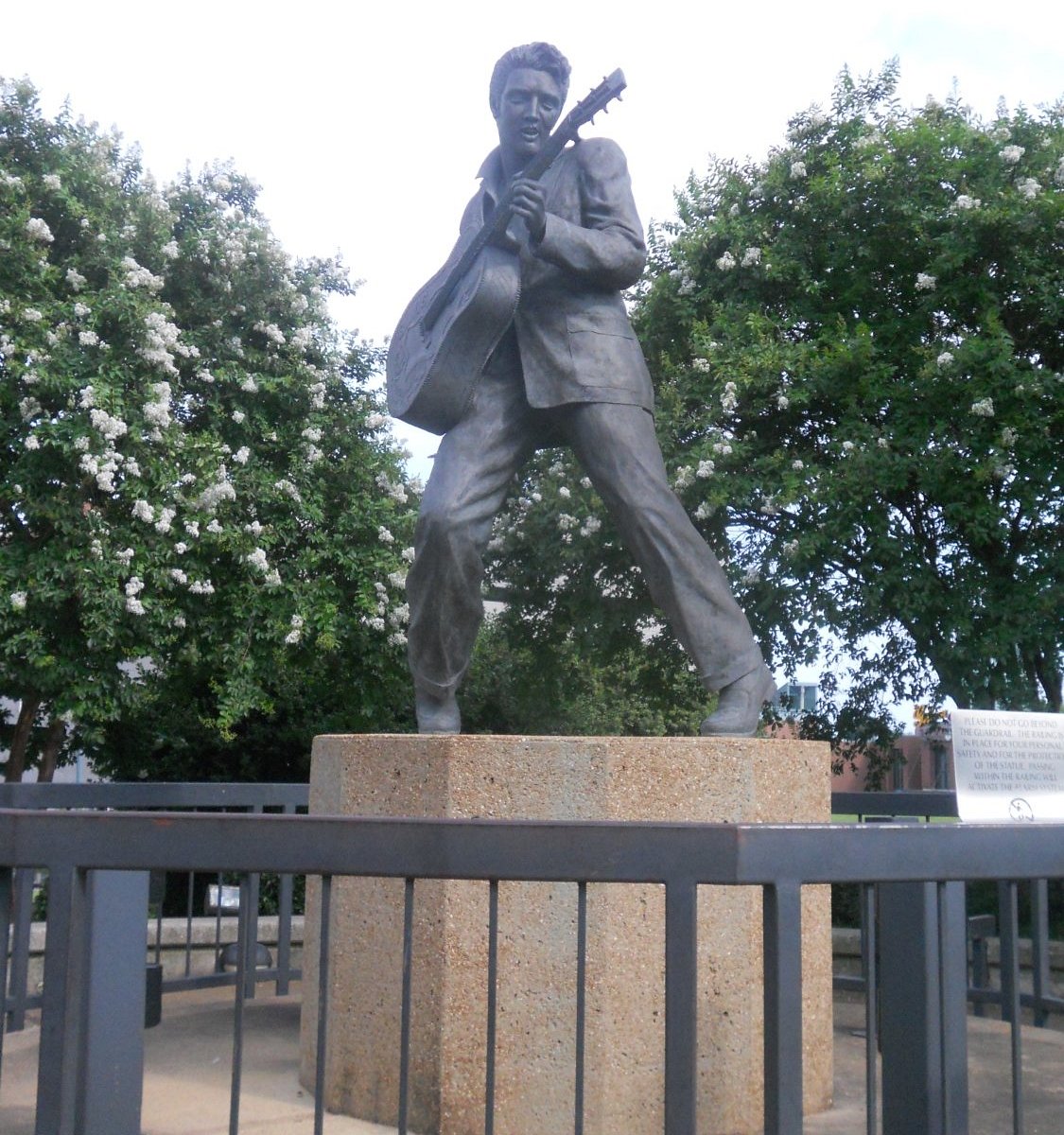 Elvis…you know, the one with the pelvis. This musical superstar was a born and bred musical marvel from Memphis.
Multiple sites are dedicated to Elvis Presley, but this one is exceptional. It depicts a young Elvis with his famous guitar in tow.
You'll find the bronze statue at the famous Beale Street. To learn more, scroll up to see what else is available in the area.
This statue makes the perfect photo op if you're an Elvis fan. So, work on your poses to get a good shot!
9. Memphis Rock 'n' Soul Museum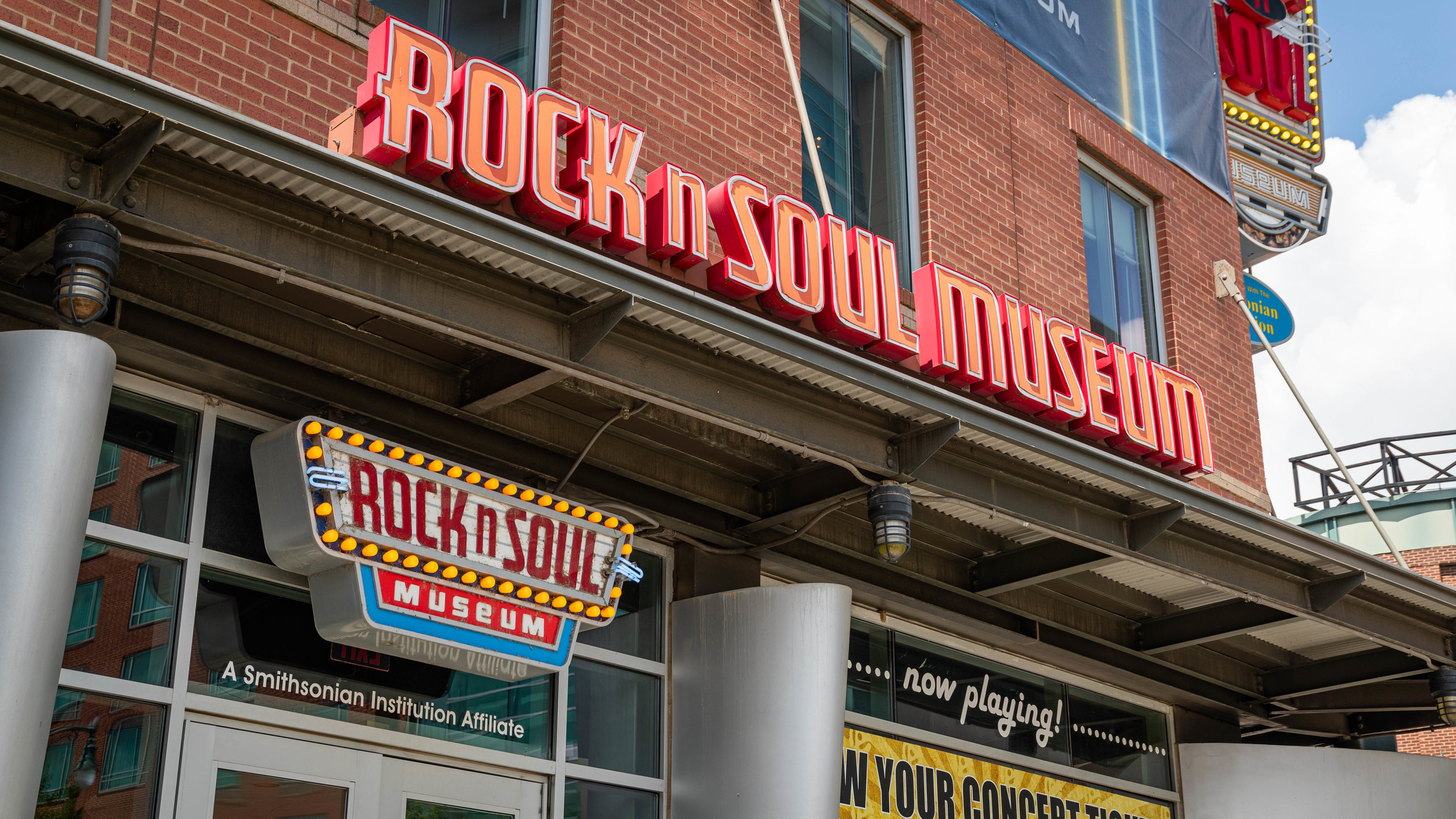 If your kids are into music, this is an absolute must-visit. The Memphis Rock' n' Soul Museum focuses on how the music scene in Memphis has grown from strength to strength.
Plus, it's located on Beale Street, too, so you can make your way to the Statue of Elvis afterward.
If you're a resident of Shelby County, you can enjoy free admittance every Tuesday. If you're coming from out of town, here are the prices:
Adults-$13.
Kids (5-17)-$10.
Kids under 4-Free.
The Smithsonian Institution opened the museum. It tells visitors the fascinating story of the music industry in Memphis.
Situated in the FedExForum sports and entertainment complex. You will learn how the Memphis music scene grew from 1930s rural field hollers to the 1970s pop, rock, and soul explosion.
If you don't enjoy live guided tours, then you're in luck. You can listen to the digital audio tour that shows you through seven galleries.
You can marvel at the 40 costumes and 30 instruments on display, each with a unique history and story.
Since opening in 2000, the museum has guided over one million visitors from across the globe.
The good news? You can commemorate your visit with a souvenir from the onsite gift shop.
10. Shelby Farms Park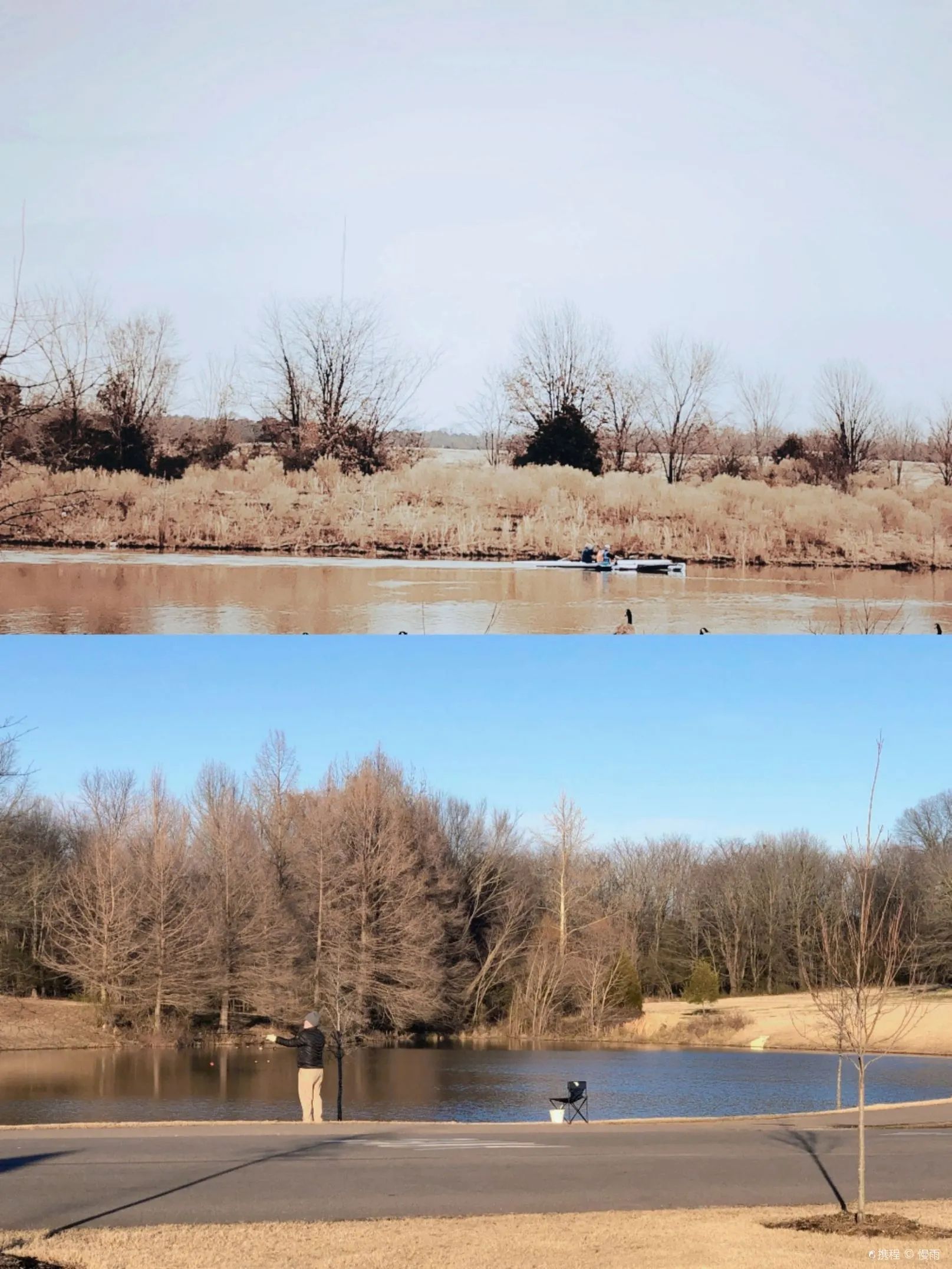 Situated in East Memphis, Shelby Farms Park is a stunning 4,500 acres of rolling hills, lakes, and forests.
It's almost five times the size of Central Park in New York City, so get your walking shoes ready for a day of beautiful sites.
If you're into birdwatching, you're in serious luck with some rare birds making Shelby Farms Park their home.
Kids love the onsite splash park and dirt bike track; it's something a little different that gets them out of that technology bubble.
If you're enjoying the day with a loved one, then a romantic stroll and calm kayak on the lake is in order.
But if you've got kids, you should rent paddleboards and go on horseback rides. They take you through the stunning natural surroundings is the perfect family day out in Memphis.
Entering the park is free, but some additions cost money. So, if cost is an issue, we highly recommend a long hike up one of the many trails. They offer views as far as the eye can see.
11. Center for Southern Folklore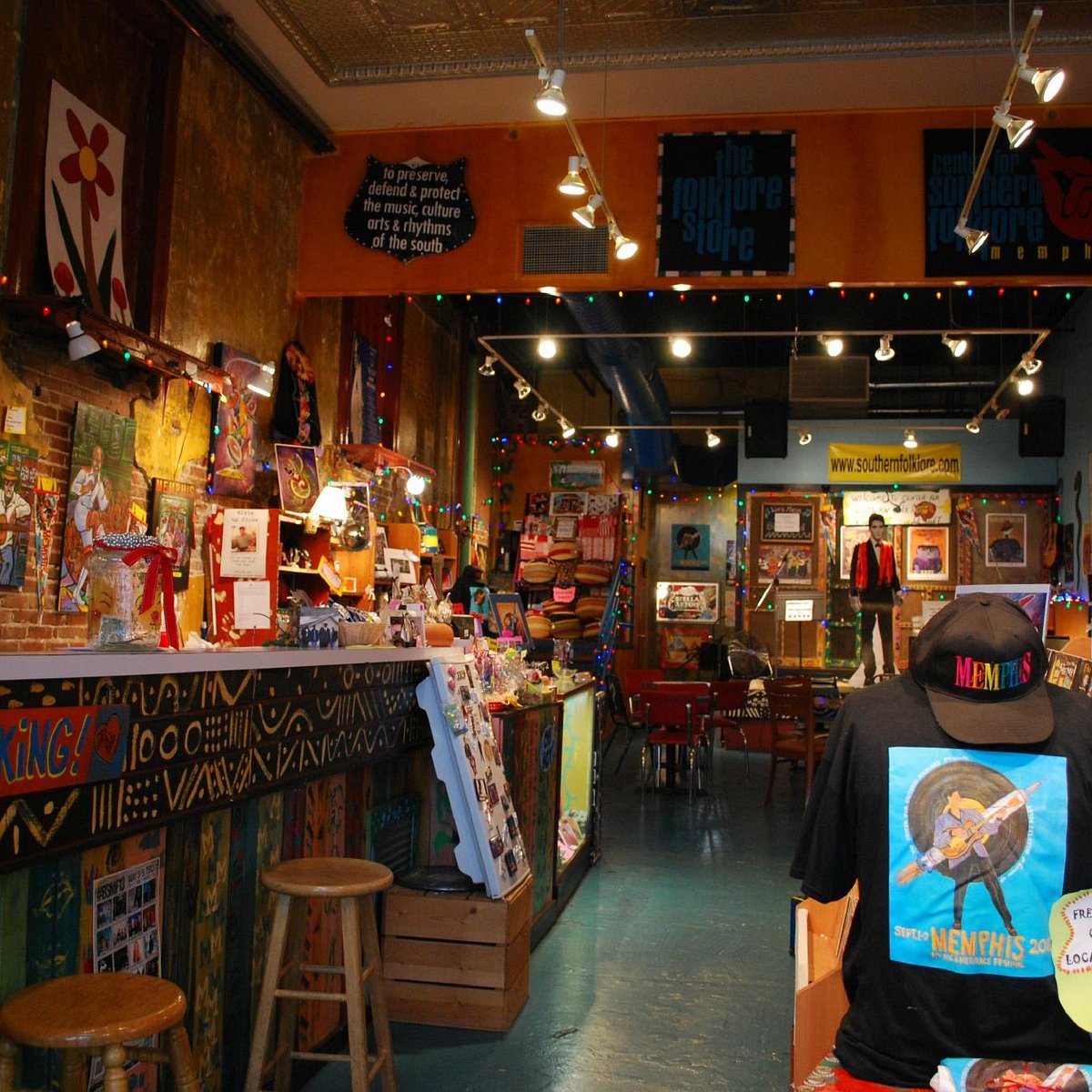 The Center for Southern Folklore is a non-profit organization. It commits itself to record and displaying Memphis' history, culture, music, and traditions.
You can visit the center in downtown Memphis for free throughout the week, with some special events occurring throughout the year.
For instance, over Labor Day Weekend, the center produces the Memphis Music & Heritage Festival. It features Memphis' up-and-coming arts, music, and rhythms. There are five stages, a lot of dancing, and food throughout the weekend.
But on a regular day, you can also find one of the country's largest collections of ethnographic materials. These include amazing videos and audio recordings you won't find anywhere else in the world.
These materials feature blues performers, folk artists, and American soul music pioneers, but that's just the start. If you're searching for anything music related, this is the spot to find it.
12. Memorial Park Crystal Shrine Grotto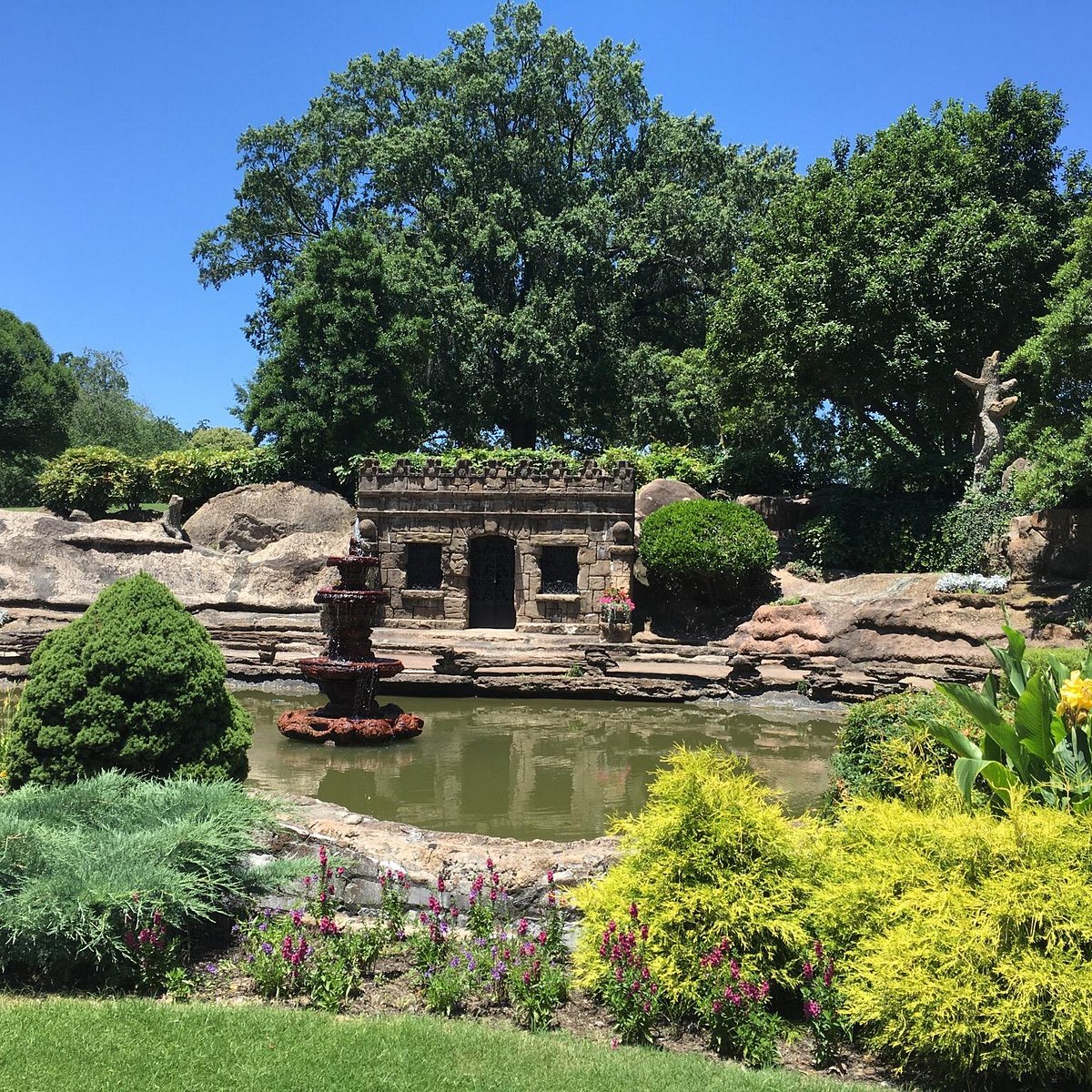 The Chrystal Shine Grotto is the only man-made crystal cave in the world. Making it a must-see. Even though it's located in a cemetery, the whole experience is calming and unique.
If you're looking for somewhere to get away from the hustle and bustle of the city, then we highly recommend stopping here.
There is a lovely meditation garden with a wishing well and a fountain of youth. The kids love throwing in coins and making a wish.
So, even though this landmark is in a space for the dead to rest, it's still a good way to relax and bond with the family.
Kids need to learn about life and death. This location allows you to explore some of those hard-to-have conversations in a relaxed and positive way.
There is also a hollowed-out oak tree that you can walk through. It is the perfect spot to grab some exciting photos.
13. Memphis Brooks Museum of Art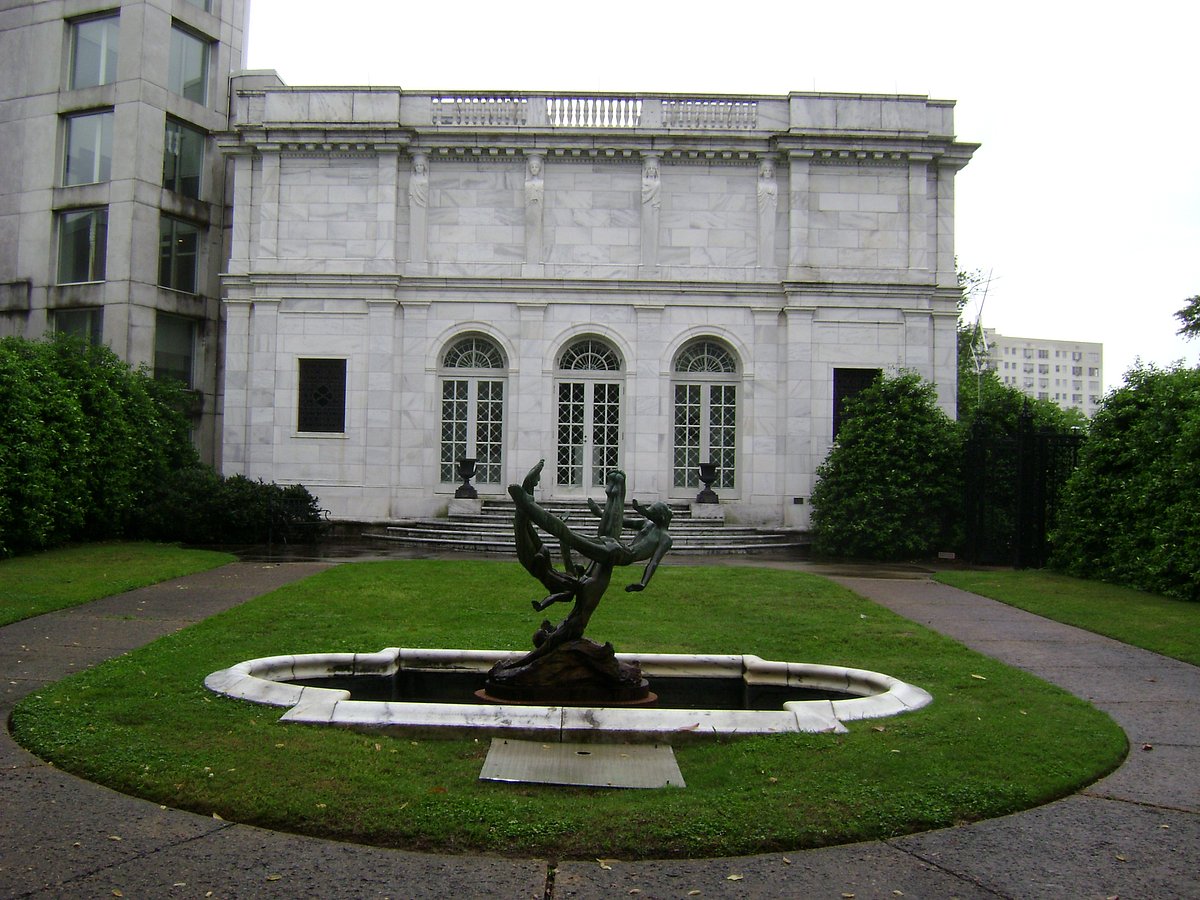 Established in 1916, the Memphis Brooks Museum of Art is the biggest museum of art in Tennessee.
There are thousands of works of art to explore in the different exhibits. If you're into art, the paintings, sculptures, and murals will keep you captivated for hours.
You can explore the museums with free admission on a Wednesday. Walk through the 29 galleries at your own pace and take in the collections from local and foreign artists.
The museum also hosts workshops throughout the year so keep an eye on their website.
If you don't have a budding artist in the family, then they might get bored. A good way to keep them entertained is to take along some paper and pens. Get the kids to recreate one of the works of art. It's fun to get the kids involved and take home a funky reminder of your day.
14. Peabody Memphis
This 13-story landmark is a must-visit for families with little ones. The Peabody Memphis is a historic hotel that opened in 1869.
While the rooms and restaurants are certainly not free, watching the Peabody duck march is. This is what makes the hotel so popular.
Between 11 am-5 pm, you can catch the five resident mallard ducks making an appearance in the lobby daily.
We recommend getting there 30 minutes before the start to avoid disappointment. Visitors come from far and wide to marvel at these sweet little ducks.
Additionally, you'll get a chance to check out the amazing architecture. This historic building is truly something to see before heading home.
If your kids are really into animals, then a trip to the Memphis zoo is a must. But there isn't free admission for non-residents.
15. I Love Memphis Murals
Art lovers unite! The I love Memphis Murals is something you don't want to miss out on. It's one of the best free things to do in Memphis.
There are thousands of murals in and around Memphis, and it would take months to find your way around them all.
A good place to start is with the I Love Memphis Murals in downtown Memphis; here are a few cool ones we would recommend:
100 S Main Street-The Sound of Memphis.
Jefferson and Main St-Phone Box Murals.
52 S 2nd St-Rendevous Alley Mural.
Barboro Alley-The Artery Murals.
195 Madison Ave-A Note For Hope.
This is a great activity for the whole family. Take a map and go on a mural treasure hunt. There will be quite a lot of walking so remember your comfy shoes.
16. Shelby Farms Greenline
The Shelby Farms Greenline is a seven-mile-long paved trail that connects Midtown to East Memphis. The trail goes along an old railroad track that used to connect the two areas.
Walking is the most popular, but you can skate, cycle, and run along the trail. This is an excellent place for activities in the hot summer as the walkway is covered with oak trees, keeping it cool.
Using the trail is free and is available for four-legged family members too. Just be sure to keep them on a leash.
Whether you want a relaxed stroll or a full hike, the Shelby Farms Greenline is suitable for all your active needs.
We love this trail because there is a free bike repair at Mullins Station and Farm Road. So, if you get stuck, there is help along the way.
17. Big River Crossing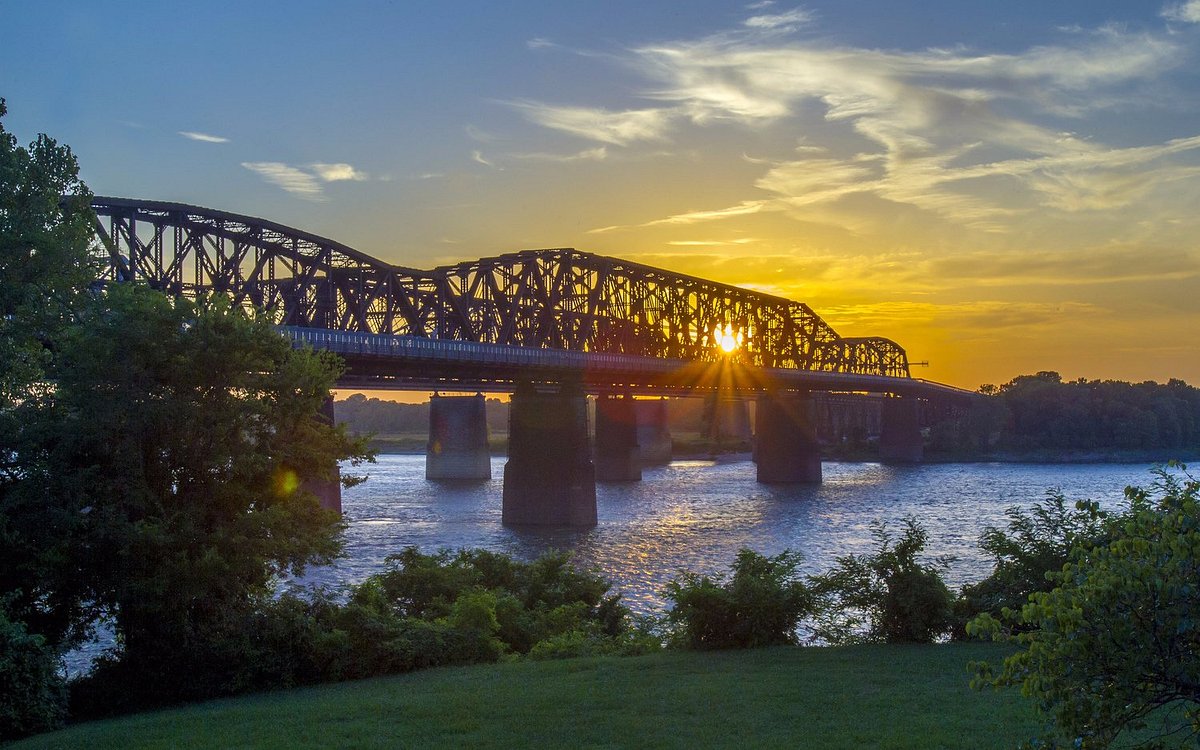 The Big River Cross is a biking and pedestrian walkway. It spans nearly one mile of the Mississippi River.
You can enjoy gorgeous views of the Memphis skyline and the Mississippi River along the bridge.
The bridge provides a beautiful place to grab some exercise and brilliant photos along the way. This is a truly unique view of the city.
It is open between 6 am-10 pm daily, with free admission. Plus, if you head there at night, you can enjoy the beautiful lights that shine across the bridge, lighting up the river.
You may even be lucky enough to see themed lights that display different colors and patterns for certain events and holidays.
18. Old Forest Trail at Overton Park
Another popular location for those that enjoy outdoor activities is the Old Forest Trail at Overton Park. It offers a 172-acre wooded area near Poplar Avenue and East Parkway.
Whether you're into walking, cycling, jogging, or hiking, the Overton Park trail is the right fit.
Overton Park is a 342-acre park with loads of free activities for all family members, young and old.
Kids can enjoy playing on the large playground while mom and dad get their daily exercise along the Overton Park brick walking trail.
After getting the bodies moving, you can settle in for a lovely picnic on the lush lawns throughout Overton Park.
A popular activity nearby is the Memphis Zoo, a great (paid) option for little ones that like animals.
19. Elmwood Cemetery
Families that enjoy the spooky things in life will thoroughly enjoy this historical landmark. The Elmwood Cemetery opened in 1852. It is the oldest running cemetery in Memphis.
You can enjoy a stroll around the historical tombstones, but there are guided walking and driving tours if that's more your thing. However, they are not free.
The cheapest way to find your way around is to purchase a cemetery map and make your way around the beautiful elm and oak trees.
While not for everyone. A visit to the cemetery is pretty interesting and allows you to learn about the city's previous occupants.
20. Bass Pro Pyramid
This is one of the most recognizable landmarks in the city. It is a 300-foot-tall steel pyramid that reflects light in all directions.
In the evening, the rainbow LED lights transform the pyramid into a beacon of light that can be seen from all over the city.
It was initially intended for sporting events but is now home to multiple restaurants, hotels, and shops.
It's not the most interesting unless you're into window shopping. However, the actual structure of the pyramid is impressive.
21. Graceland
This is the previous home to the world-renowned artist Elvis Presley. The house and gardens are immaculate, making it easy to imagine what it was like when its famous owner was there.
You can't enter the home for free, but you can go to the gates to look at the house's exterior.
Additionally, the Elvis Presley Meditation Garden is open daily for visitors between 7:30 am and 8:30 am.
This will allow you to explore the meditation garden a bit more. But you are under a time constraint, so keep that in mind. Leave enough time to get some good photographs at the meditation garden and the gate.
FAQ
Is it free to walk on Beale Street?
Yes, walking on Beale Street is free for all visitors. You can find many activities, shops, restaurants, and art along the street.
What is Memphis known for?
Memphis is known as the birthplace of Rock n Roll. So it's no surprise that a lot of the activities in the city surround music and arts. Many visitors make their way to the city to see the home of Elvis Presley, who once lived there. Heads up, the Elvis Meditation garden is free at certain times.
Is Memphis a good place to find free activities?
Absolutely, Memphis has a range of free activities for those on a budget. So, don't stress if you don't have much to spend. There are loads of museums, nature trails, historical architecture, and art waiting to be discovered.
More about our TFVG Author