Every year Nashville welcomes thousands of visitors. This is because it is recognized as being the home of country music and bluegrass. On top of that, it has lots of great attractions, and the food is incredible.
With so many great things to see and do, planning your itinerary can be challenging. It can be tricky trying to fit everything into your vacation. Another issue can be your budget.
We all want to see and do as much as possible to make family vacations memorable, but it can cost a lot.
One great way to reduce the cost of family vacations is to explore the best free things to do in Nashville.
This article will take you through the best options for families looking to enjoy a low-cost vacation to Nashville.
The Best Free Things to do In Nashville for Families
We have looked at all the best things to do in Nashville to bring you a comprehensive list. The following free attractions and things to do will help you enjoy a great family vacation.
This extensive list of free things to do in Nashville will also help you to reduce the overall cost of your vacation.
1. Fannie Mae Dees Park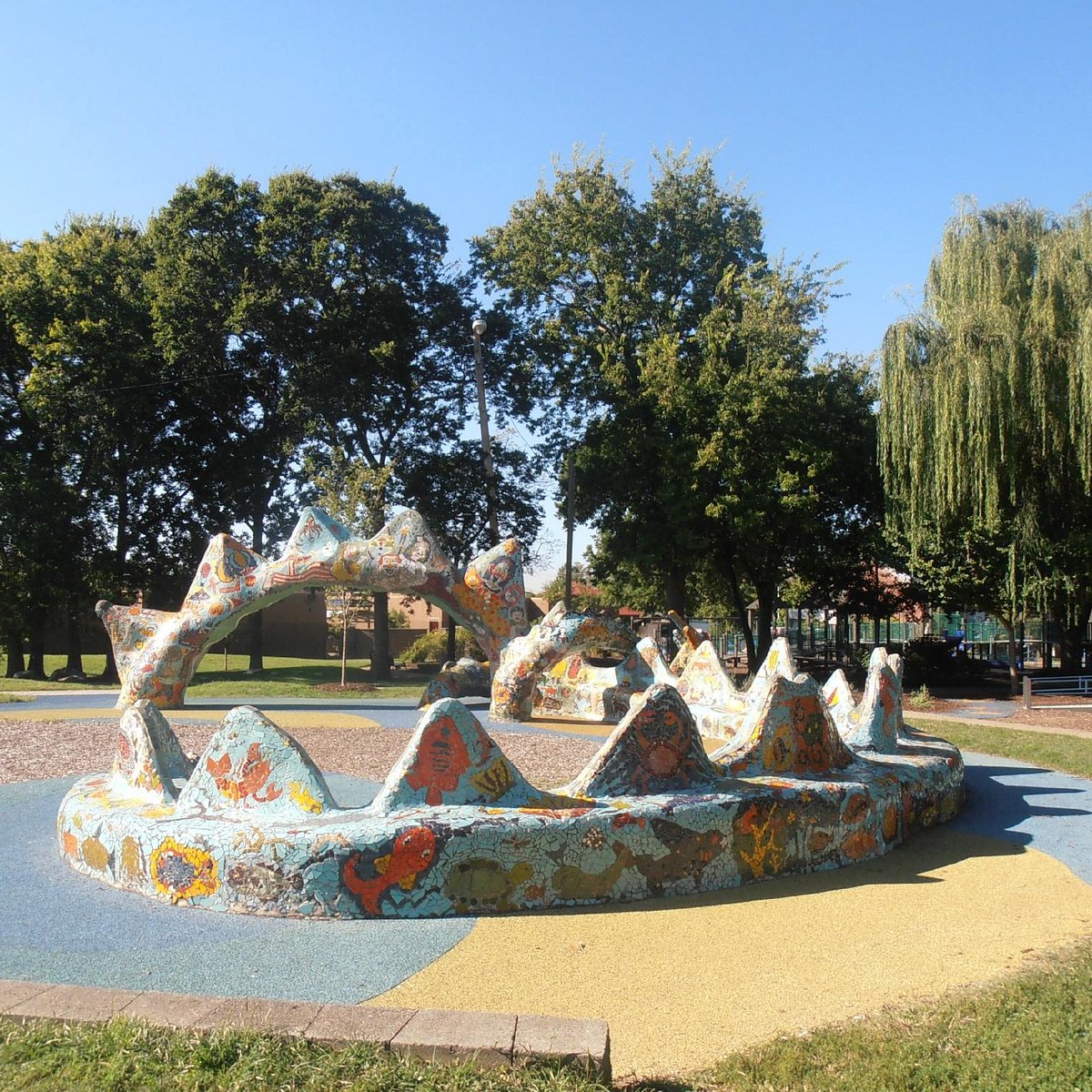 Fannie Mae Dees Park in Nashville, Tennessee, is also known as Dragon Park. This is because of the large, colorful dragon sculpture in the park.
There is an excellent play park for children. The playpark also features specially designed equipment for wheelchair users to enjoy.
The play park is great for kids of all ages. There is lots of nearby seating, and the area is shaded by trees.
Tennis and soccer facilities are also at the park. Families can enjoy picnic tables, a water fountain, and toilets.
The car park is relatively small, but on-street parking is available nearby.
2. Bicentennial Capitol Mall State Park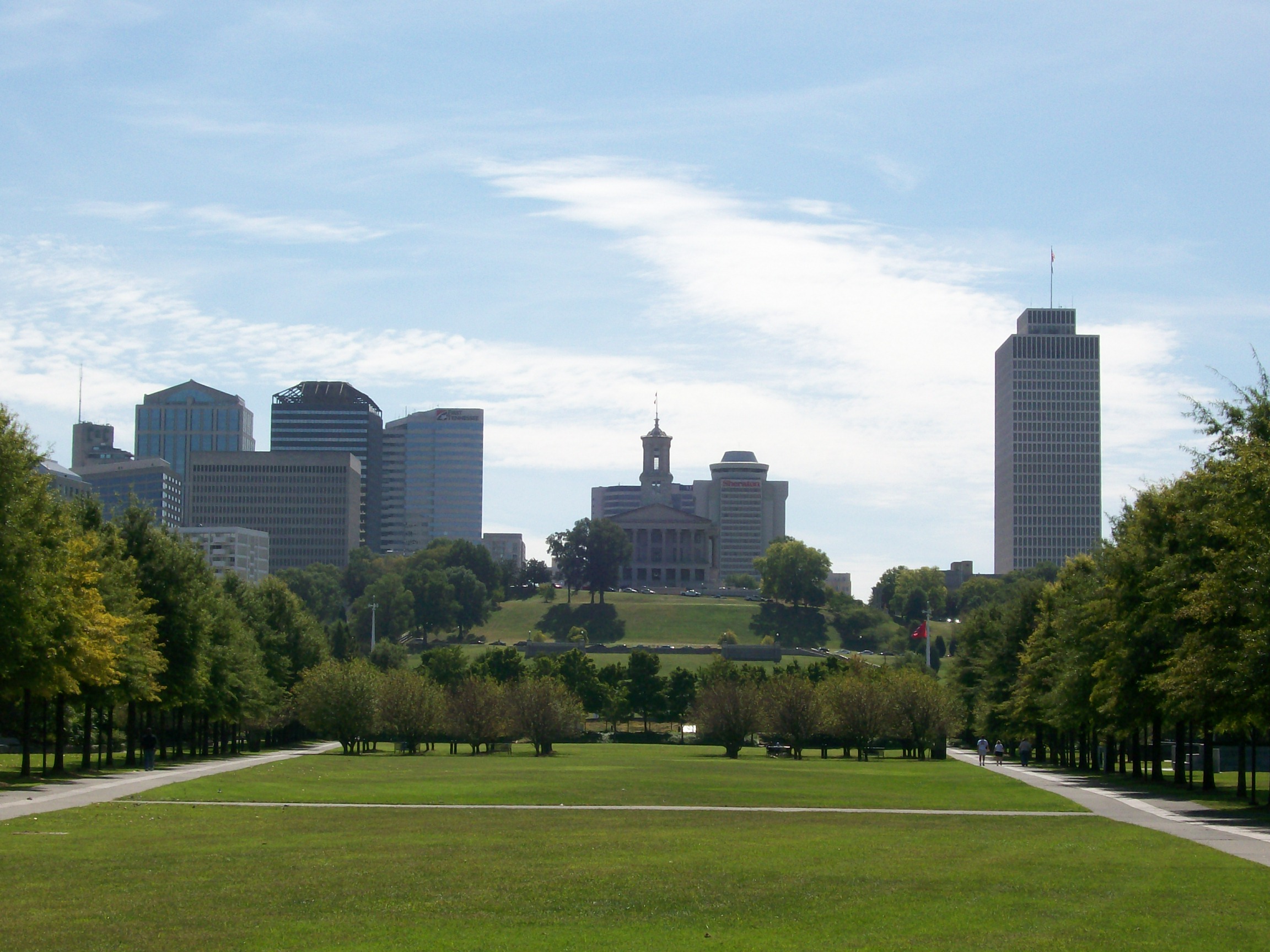 Bicentennial Capitol Mall State Park is a much larger option than Fannie Mae Dees Park.
The park can be accessed using the Old Town Trolley. Alternatively, there are free two-hour parking facilities available.
Some of the great attractions at the park include the Tennessee State Museum. The Tennessee State Museum is free to enter and is a great place to learn about the state's culture and history.
The Tennesee Map Plaza is a granite map that stretches 200 feet wide. Additional granite maps provide further information about the local area.
The park is also home to the Rivers of Tennessee Fountains. It is made up of 31 spray fountains that pay tribute to Tennessee's rivers and lakes. The fountain has inscriptions that detail the major waterways of the state.
The fountain is a great place to visit on hot days. Visitors can play among the water jets and cool down in the water.
The park is home to several memorials, including a World War II Memorial.
Live music and concerts can be enjoyed at the stylish 2,000-seater amphitheater.
The state is also commemorated by the long Pathway of History that measures 1,400 feet. Important events in the state's history are engraved along the path.
3. Kidsville
The Kidsville playground is a free program for kids. It is located at the Parthenon in Centennial Park.
The weekly program provides storytelling, arts & crafts, and educational activities for kids to engage in.
The program also gives special guests and musicians the opportunity to perform and speak to kids.
4. Music City Walk of Fame Park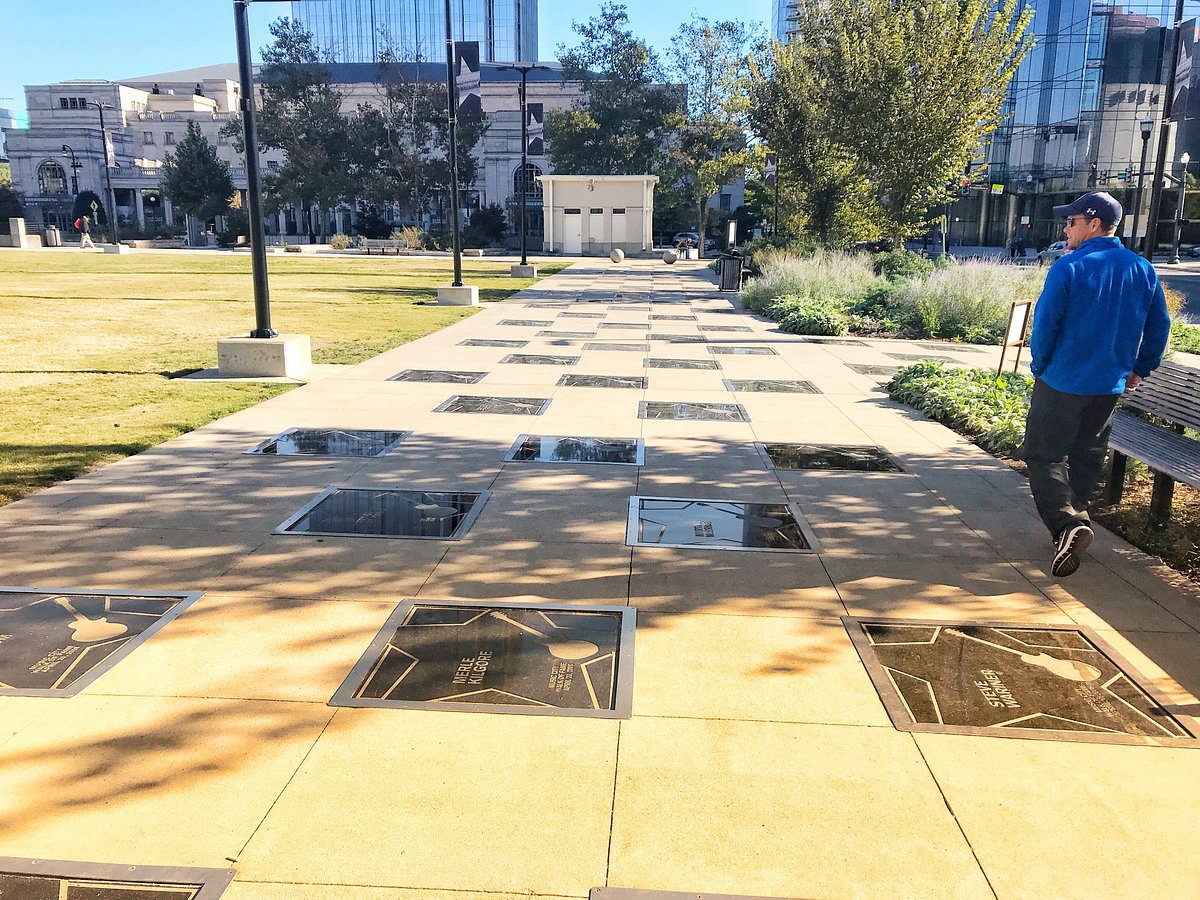 Nashville's nickname of 'Music City' pays tribute to its musical history. The Walk of Fame pays tribute to local performers that have made an indelible impression on the music industry.
The plaques make great photo opportunities for music fans. This is not a huge attraction and can be visited quickly. This makes it a wonderful option for parents that are worried their kids might get bored after a while.
5. Cheekwood Estate & Botanical Gardens
Visitors to Cheekwood Estate and Botanical Gardens can enjoy 55 acres of beautiful gardens. There are also art galleries and cafes to enjoy on-site.
There is a nominal fee for adults, but kids under two get free entry.
6. Country Music Hall of Fame and Museum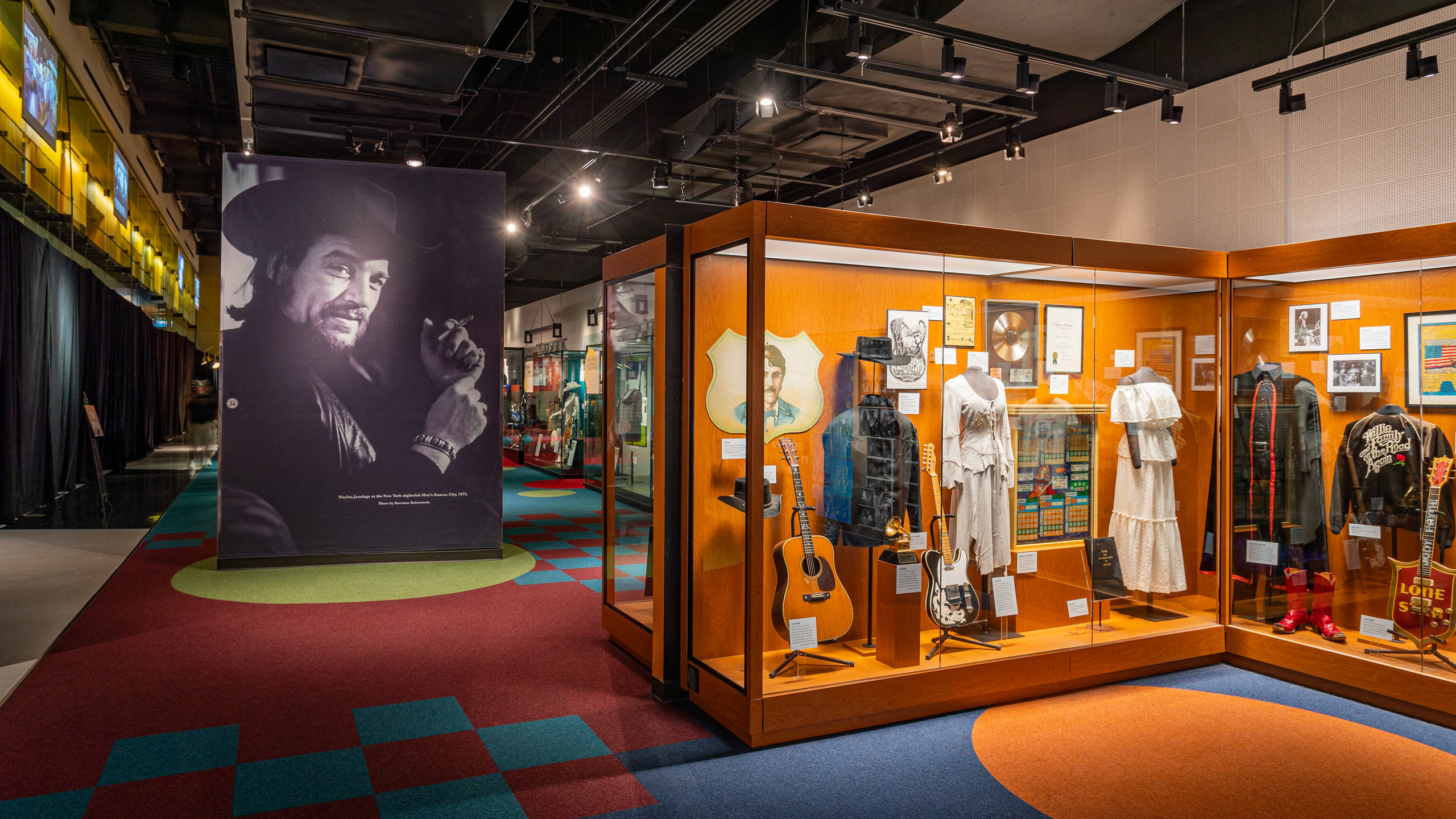 The Country Music Hall of Fame and Museum is free to those under five years of age. This can help to reduce costs for people visiting Nashville that want to explore its musical roots.
There are lots of visual and interactive displays. You will get to learn more about some of the biggest country and rock n roll stars in history by visiting the museum.
7. Fort Negley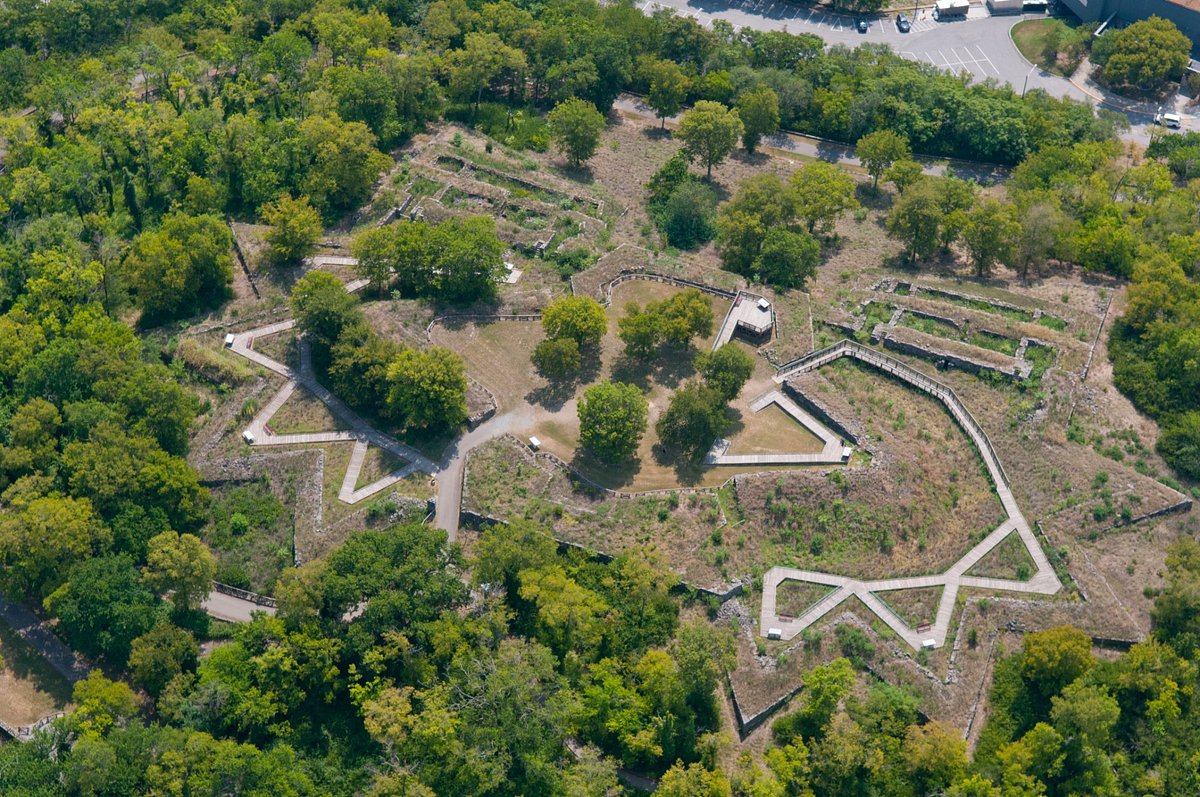 Fort Negley is a historic site from the American Civil War. Union troops built the fort after Nashville was seized. This helped to defend their position.
There are interactive displays and videos that help you learn more about the history of the site.
The visitor center is only open if you have already made an appointment. However, you can enjoy self-guided walks all year round.
8. Gaylord Opryland Resort
The Gaylord Opryland Resort is free to visit. The resort has excellent facilities that include a garden conservatory and swimming pools.
Indoor atriums include waterfalls, beautiful plant life, and wonderful walkways.
The Delta River boasts rides on flatboats, while the indoor and outdoor pools are great for families to enjoy.
9. Tennessee Agricultural Museum
Families love the Tennessee Agricultural Museum. There is an extensive collection of 19th and 20th-century agricultural tools and machinery.
Visitors will learn more about farming and home life during the early 20th and 19th centuries.
The property also boasts a great woodland trail, gardens, and log cabins.
Admission is free, and the museum is open between 9 am and 4 pm, Mondays to Fridays.
There is also an interactive Children's gallery that is suitable for kids aged from 3 to 8.
10. Sightseeing Tour
Taking a sightseeing tour of downtown Nashville is a wonderful way to see famous streets and locations.
You can research the sights you'd like to include on your tour beforehand. You are then able to create a tour of these locations. Using Google Maps on your phone can help when creating your own tours.
If you do plan on creating a walking tour, keeping a note of your desired locations' zipcodes is advised. This makes it easier to stick to your route.
11. Tennessee State Museum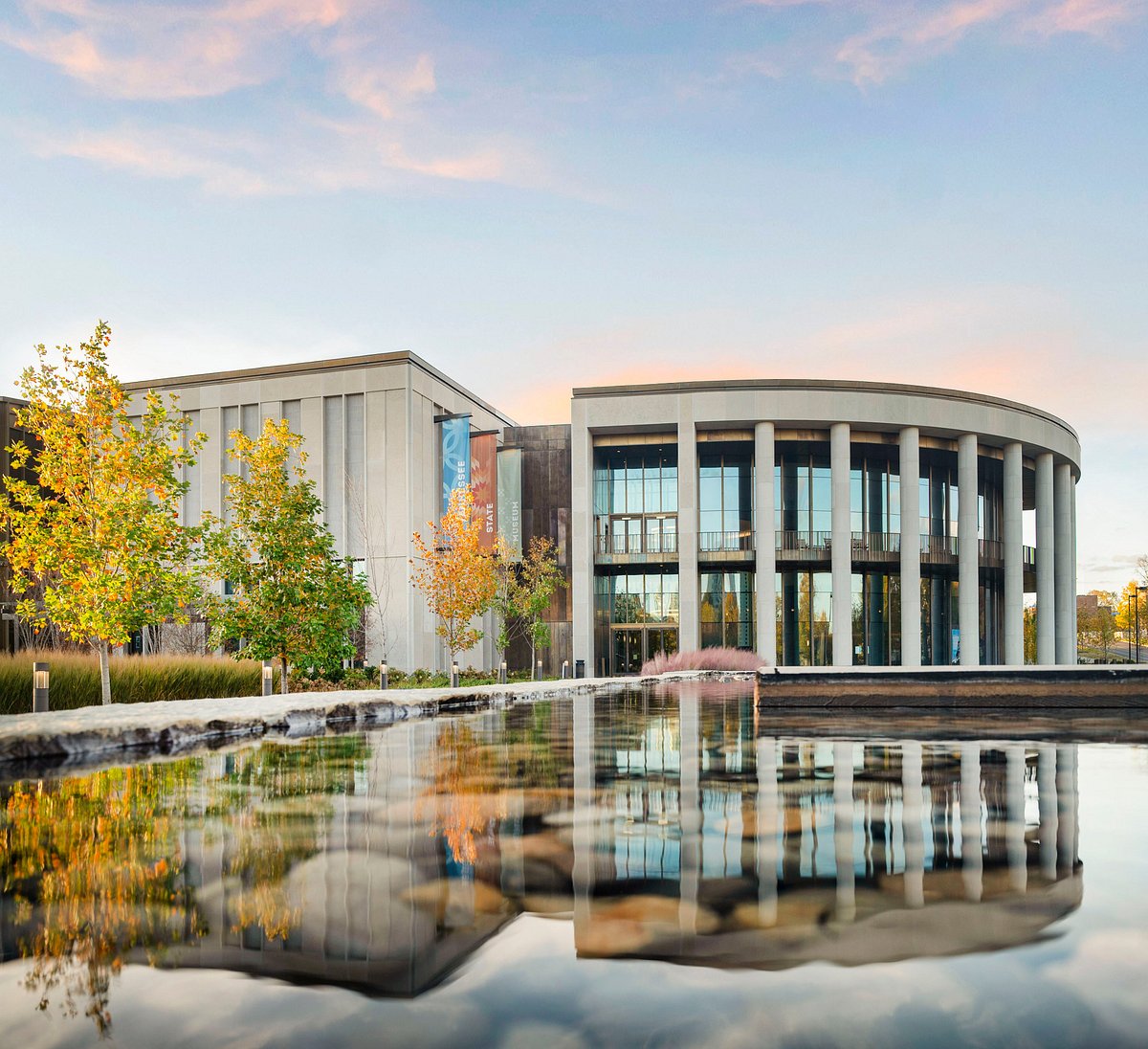 Since 1937, the Tennessee Agricultural Museum has been a favorite among tourists.
Visitors will have the opportunity to explore historical artifacts that date back more than 13,000 years.
Free tours are available every day at 2 pm. These tours take guests through the museum's highlights.
Guests can enjoy free parking, making it an excellent choice for families looking for a fun, convenient day out.
12. Radnor Lake State Park
Radnor Lake State Park is over 1,300 acres in size. There are lots of things to see and do at this park, including wildlife observation and hiking.
Walkers will love the pathways that lead around the park. Over 8 miles of walkways make this an excellent location for exploration.
Nature-loving kids and adults will love the free Ranger programs. These programs cover everything from wildlife to astronomy and plant life.
The park is great for peace of mind for families with young children. Dog walking, cycling, and jogging are not permitted. This makes it a safer environment for younger kids with less awareness.
13. Warner Parks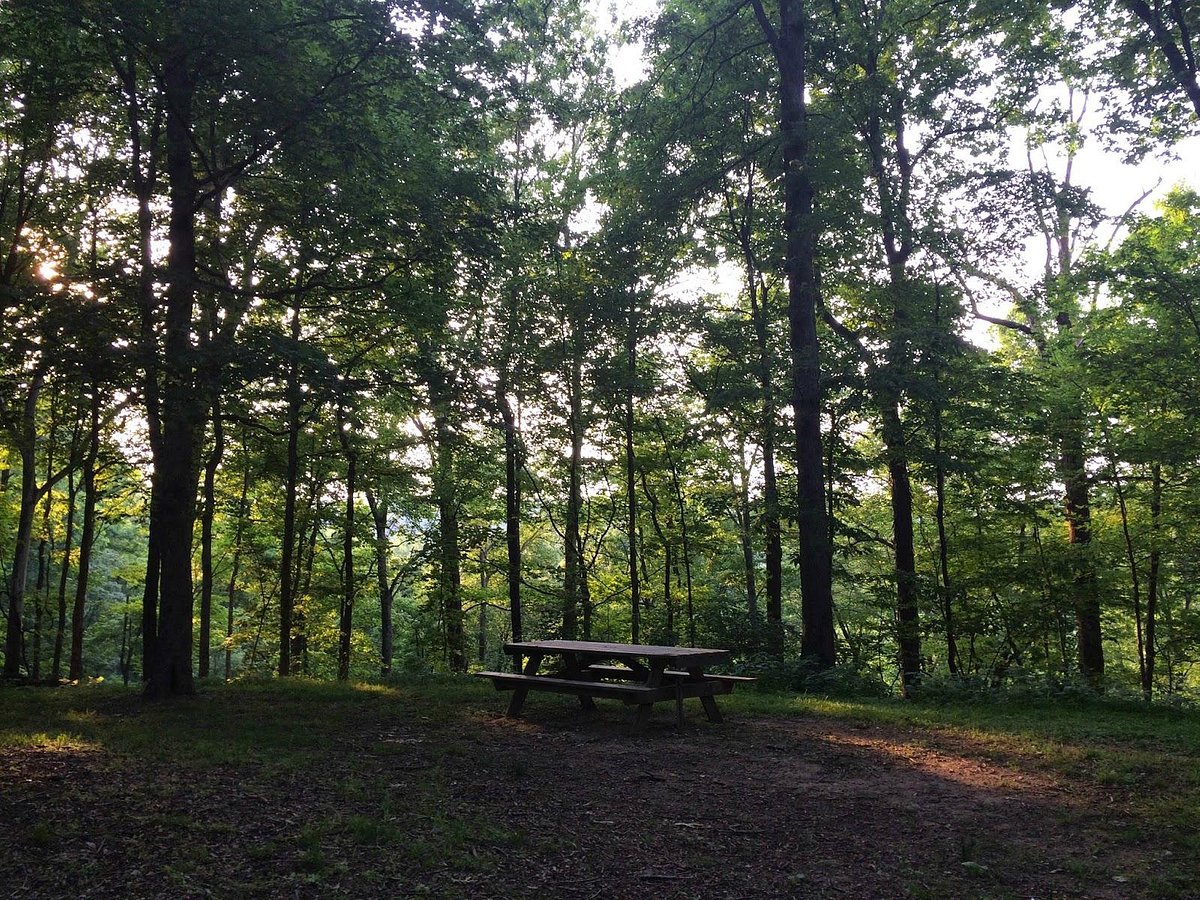 Warner Parks are two separate public parks. Edwin Warner Park and Percy Warner Park are both managed by the Nashville and Davidson County Parks and Rec boards.
The parks are located just a short drive from the center of Nashville. They cover over 3,100 acres of fields and forests.
The parks welcome almost a million visitors every year. They enjoy a range of activities and areas. These include;
Mountain biking
Cross country running
Dog Walking
Horse riding
Athletic fields
Bike trails
Hiking trails
Dog parks
Golf courses
Families can contact the parks admin team to book picnic shelters in advance. This is advisable during the summer when it can get busy. The reservation number is open between 8 am and 12 noon. The number is 615-862-8408.
14. The 'What Lifts You' Art Installation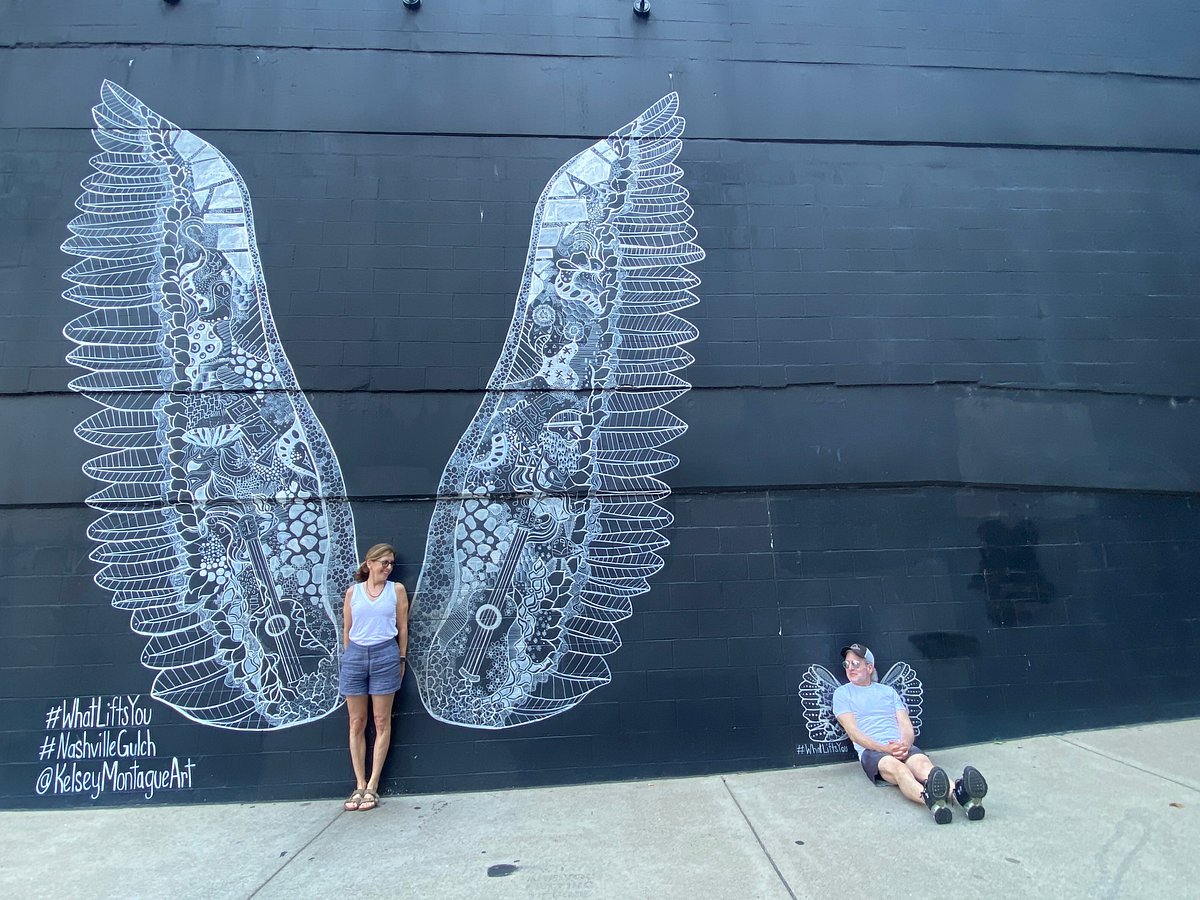 If you are looking for a good photo opportunity, this mural by Kelsey Montague is perfect.
The installation depicts white angel wings on a black background. Posing between the wings has become popular. If any members of your family are big on their social media, this location is a must.
It is a relatively popular attraction, so you may have to wait in line for the opportunity to get your picture taken.
15. Adventure Science Center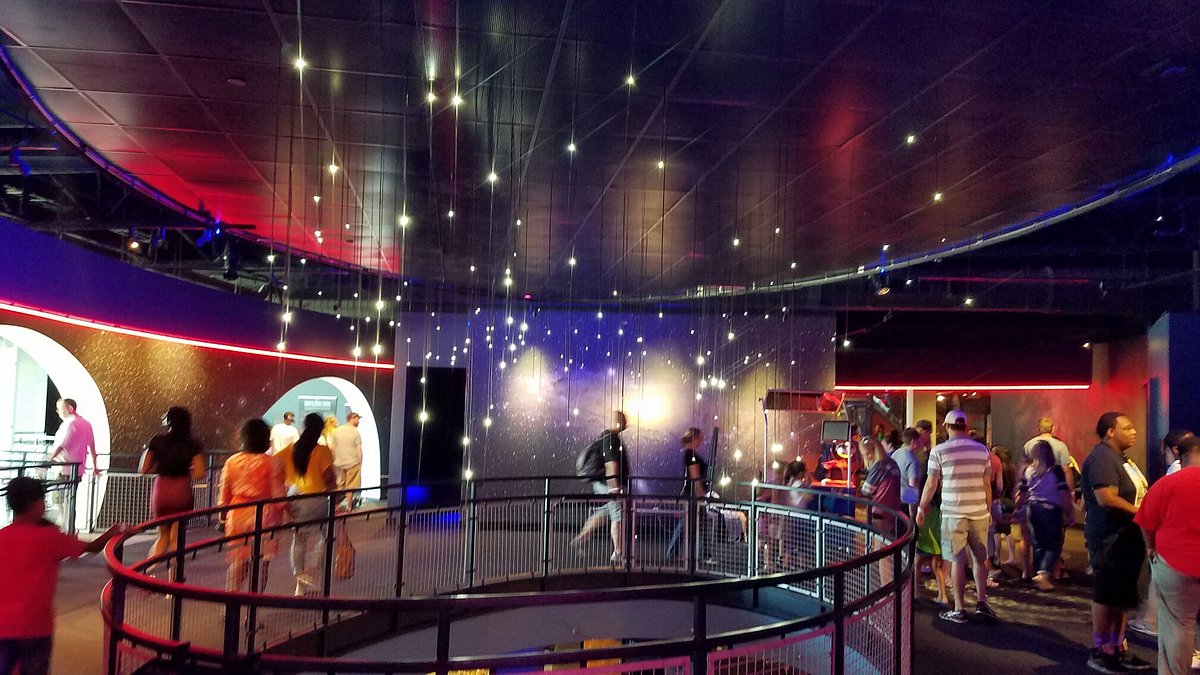 The Adventure Science Center is another option that requires an admission charge for entry. However, if you have kids under 2, they will get in for free.
The Adventure Science Center is an innovative learning experience that is great for kids of all ages.
There are passes available that offer discounted entry to many of Nashville's top attractions. Exploring these options can help to save you money.
The Adventure Science Center has more than Adventure Science Center exhibits. The interactive exhibits explore a range of scientific and technological categories.
16. Frist Art Museum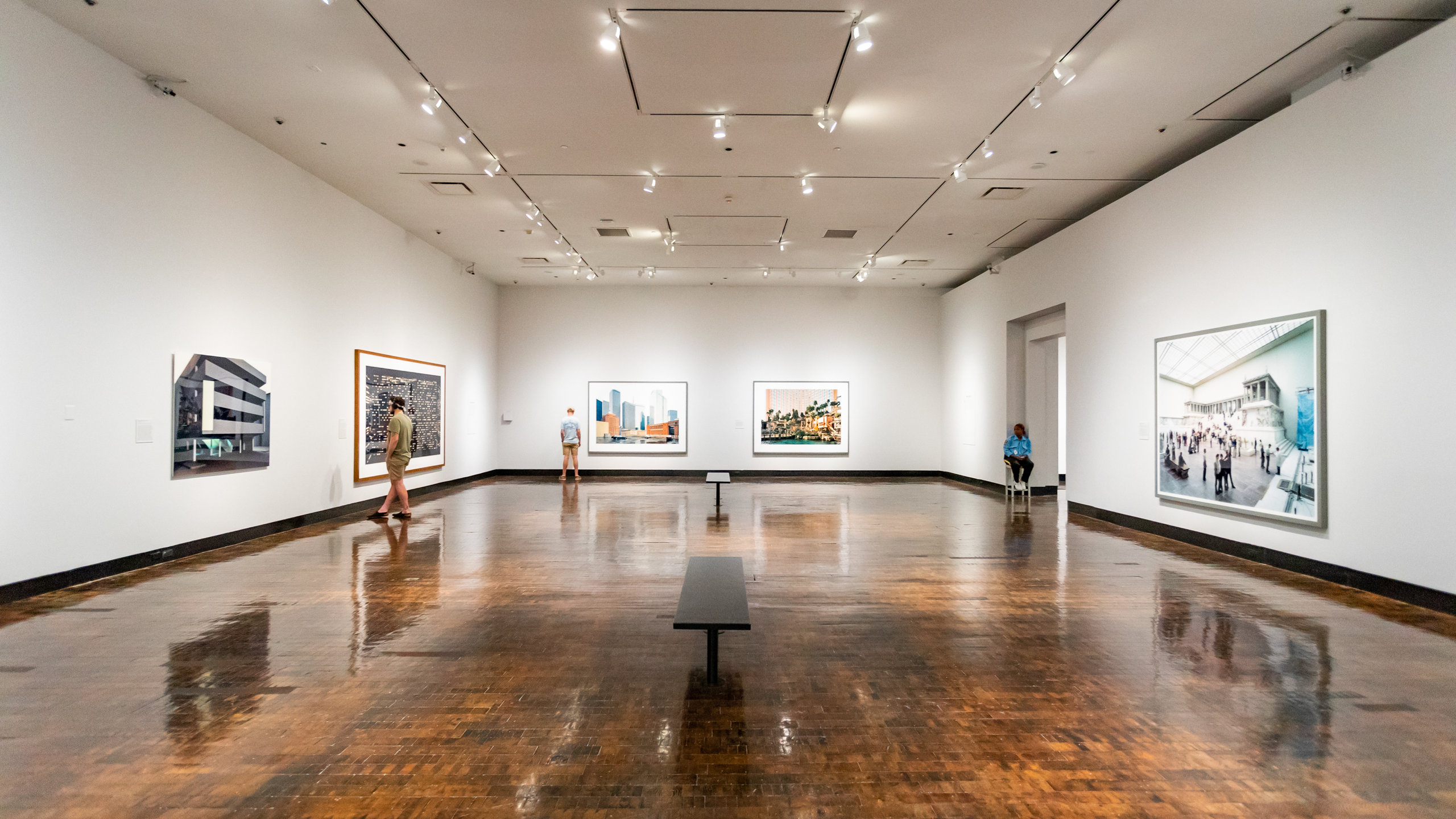 The Frist Art Museum is free to those under 18 and offers a wonderful opportunity to explore art.
As well as being free for those under 18, the museum also holds free family days and Family Mondays. Family Mondays allow the admission of an entire family for the cost of one adult.
This excellent, family-friendly gallery and museum regularly change exhibits. This makes it popular with visitors that have been before.
17. Nashville Zoo
Nashville Zoo is another excellent option for those with kids under 2 years of age. Free entry for kids under 2 can help to reduce costs for fun family days out.
The Zoo boasts an excellent range of animals, including rhinos, monkeys, and giraffes.
While this isn't strictly a free option, as some will have to pay an admission charge, it is a popular option. Passes are available to help reduce costs, and free entry for younger children is also a bonus.
18. Storytellers Hideaway Farm & Museum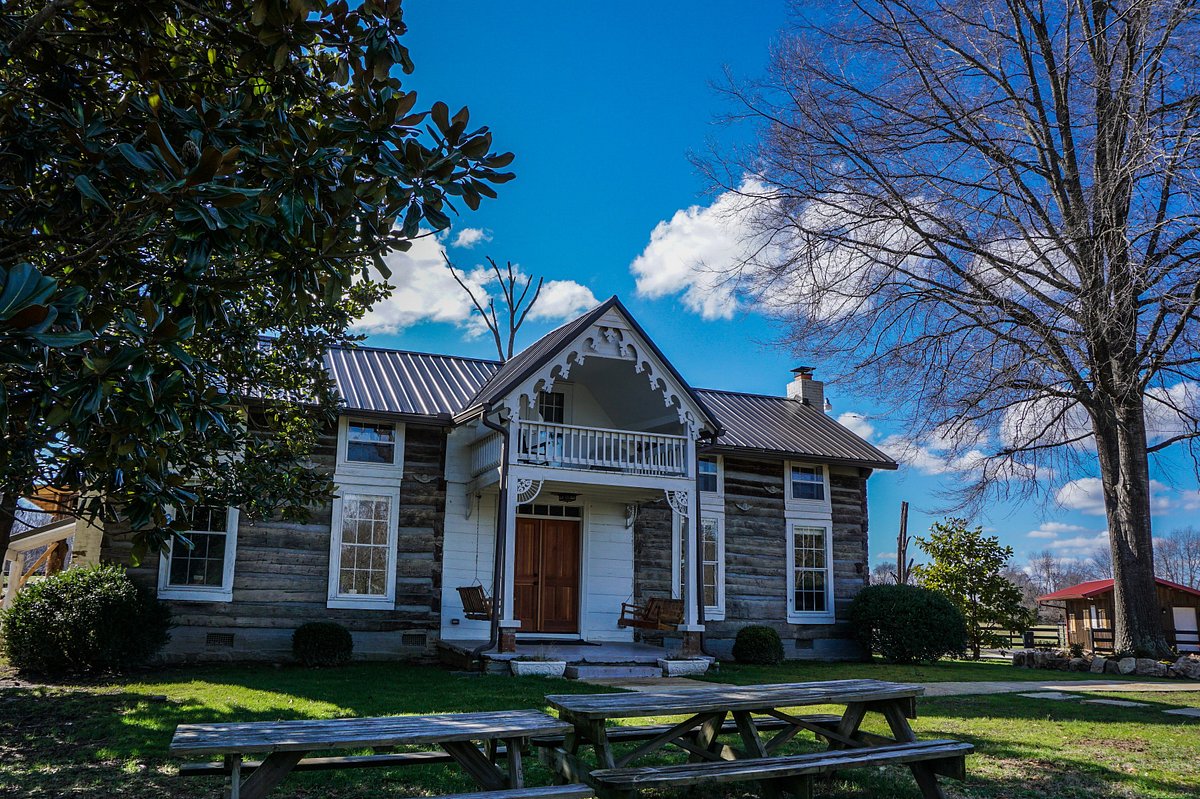 Visitors to Storytellers Hideaway Farm & Museum will enjoy free entry to those under 10.
The pre-civil war era house has a rich history that can be explored by visitors. One of the biggest draws is that Johnny Cash used to own the property.
Johnny Cash memorabilia is also on show in the museum, making it a great choice for fans of the Man in Black.
19. Centennial Park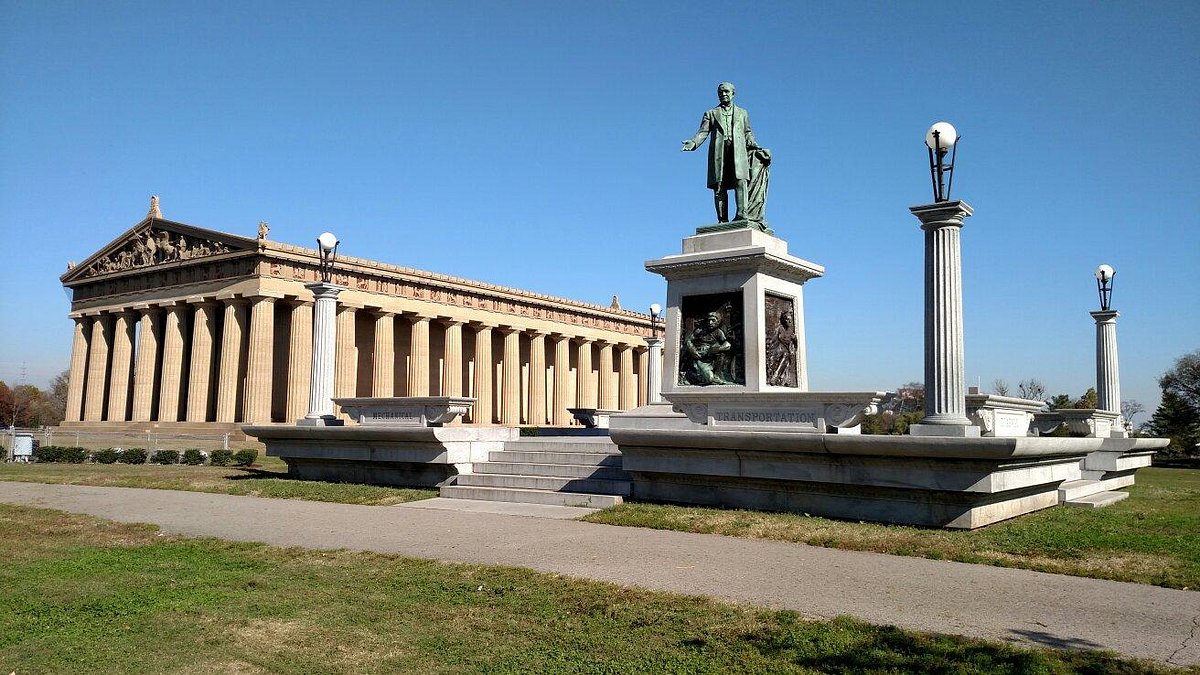 Centennial Park is a 132-acre park that features a range of excellent attractions.
The park is home to a number of free concerts throughout the year in the events shelter and band shell.
As well as enjoying music events, visitors can also make use of volleyball courts, an exercise trail, and dog parks.
Other important attractions located at Centennial Park include;
The Parthenon
Lake Watauga
Arts Activity Center
Gardens
Historical Monuments
The park is open until 11 pm at night. It has free parking facilities and is also accessible by the Old Town Trolley.
With so much to see and do, families can enjoy a great range of activities at no additional cost. Planning ahead with picnics and drinks can help you to enjoy a brilliant day.
20. Cumberland River Pedestrian Bridge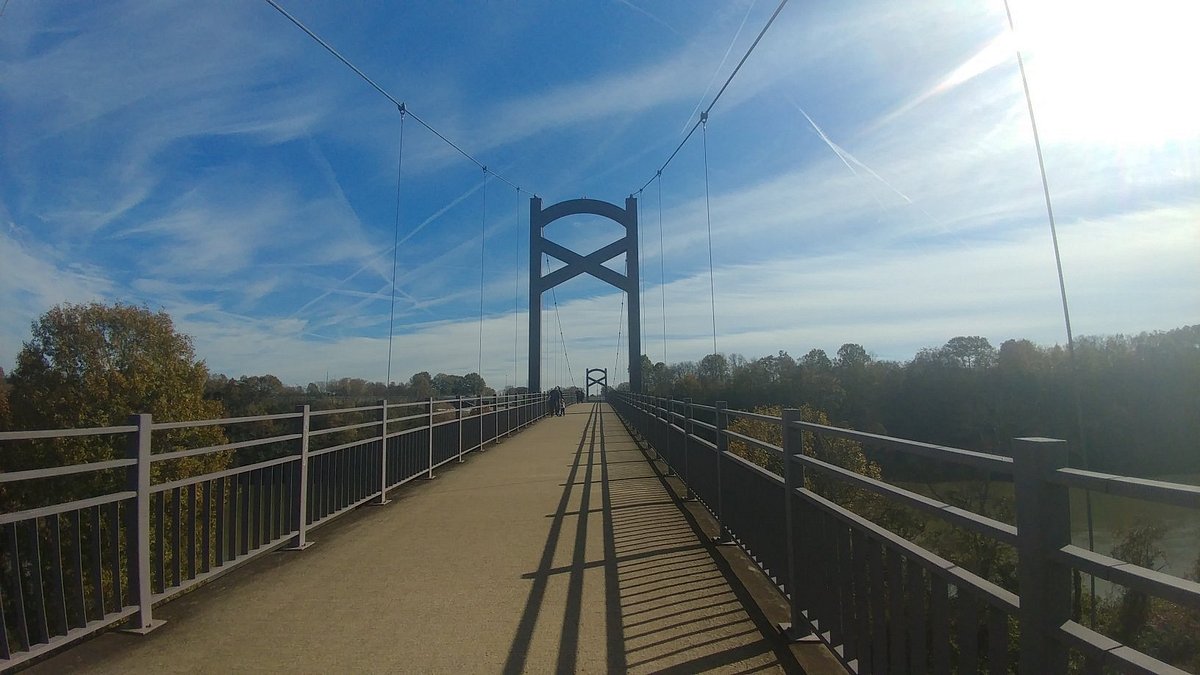 The Cumberland River Pedestrian Bridge offers stunning views of the Two Rivers Parkway. It is an excellent photo opportunity for anyone with a flair for photography.
The bridge also offers easy access to great local hiking and biking trails. To the west of the bridge, you will find the greenway. The greenway has more than 1150 acres of wetlands and a fascinating nature center.
To the east are a water park and golf course. Both of these options require a fee. However, there is also a free skate park and disc golf course that is free to play.
21. Free Music
You can't take a trip to 'Music City' without enjoying some music. There are lots of free music options in Nashville for families to enjoy.
During the months of September and August, the Live on the Green festival takes place at Public Square Park.
Concerts take place on Thursday nights, where you will get to see a mix of local and national musicians.
The Nashville Symphony also plays a number of free shows throughout the summer. There is no set venue. Concerts can take place in a range of parks across Nashville.
Nashville Symphony concerts are perfect for picnics and lazing in the sun with your family.
22. Downtown Nashville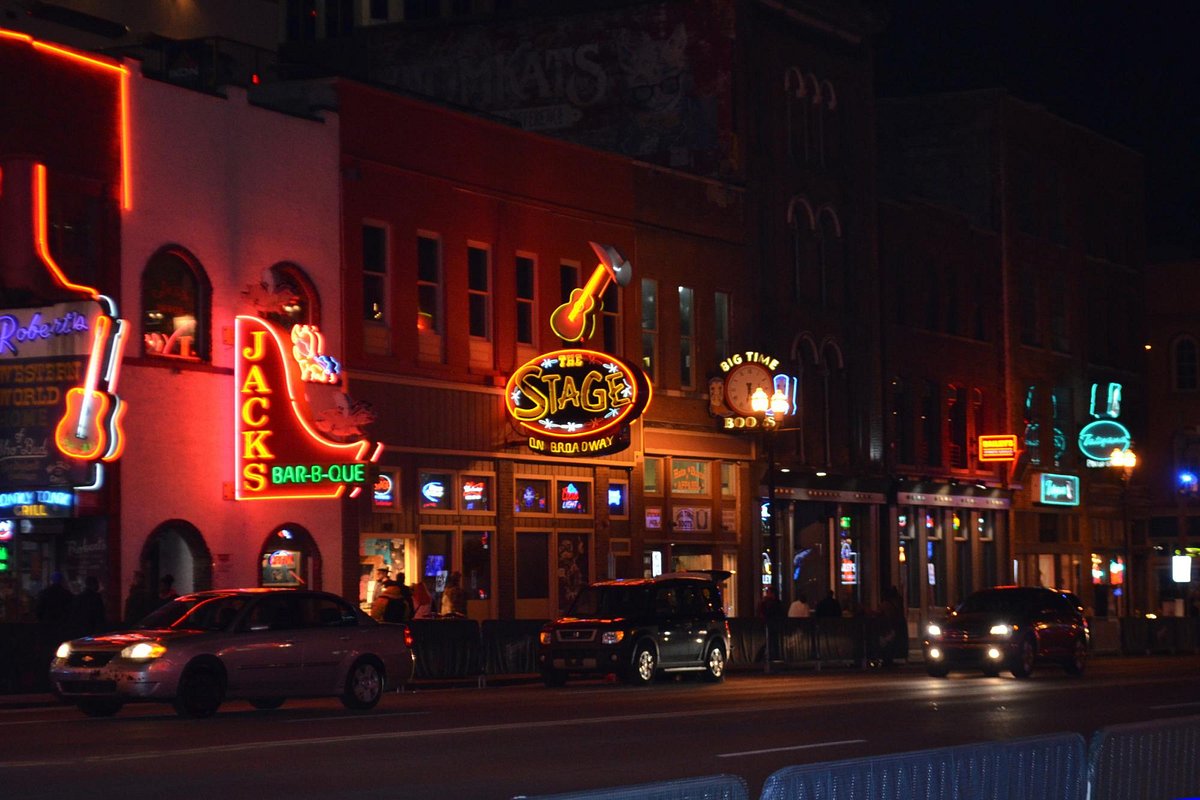 Downtown Nashville is a popular sightseeing location. The historic buildings and wonderful shopping options are great for the whole family to experience.
Savannah's Candy Kitchen offers free samples, which are well worth the visit alone. You will also be close to Frist Art Museum, making it a great choice if you want to combine the two experiences in one day.
23. Fort Donelson National Battlefield
Fort Donelson is a significant location for anyone that wants to learn more about the civil war.
The area was key to the Union in controlling railroads and supply routes. This led to the Confederacy having to concede parts of West and central Tennessee and southern Kentucky.
Explore more than 6 miles of trails at this historic location. Free entry gives families lots to see and do for the day.
This option is ideal for families looking for historic free things to do around Nashville.
24. Music City Bus Trip
The Music City Circuit bus is a free and easy way to travel around the center of Nashville. Two main bus routes are covered by the service. This covers more than 75 stops in total.
This is an excellent way to see more of the city without getting tired legs. Anyone used to vacationing with kids will know how difficult it can be to get them to walk places. This free bus service solves that issue.
Younger kids often enjoy bus rides as much as they enjoy fairground rides. The bus also allows parents to keep an eye out for interesting places they may have missed otherwise.
The service typically runs from around 6 am to 11 pm every day. The frequent service means you won't be waiting around too long. The traffic will make a difference, but buses should be every 15 minutes. Busier times can delay buses to around every 30 minutes.
25. Tennessee State Capitol
Families looking for free things to do during the week can visit the Tennessee State Capitol. The Tennessee State Capitol houses the Tennessee Senate as well as the Tennessee House of Representatives.
The historic building is not open to the public on public holidays. Weekday tours are free of charge and run on the hour, every hour between 9 am and 3 pm. There is a one-hour lunch break from 12 pm when tours are unavailable.
The guided tours are led by staff from the Tennessee State Museum who have an in-depth knowledge of the building and its history.
26. Nashville Public Library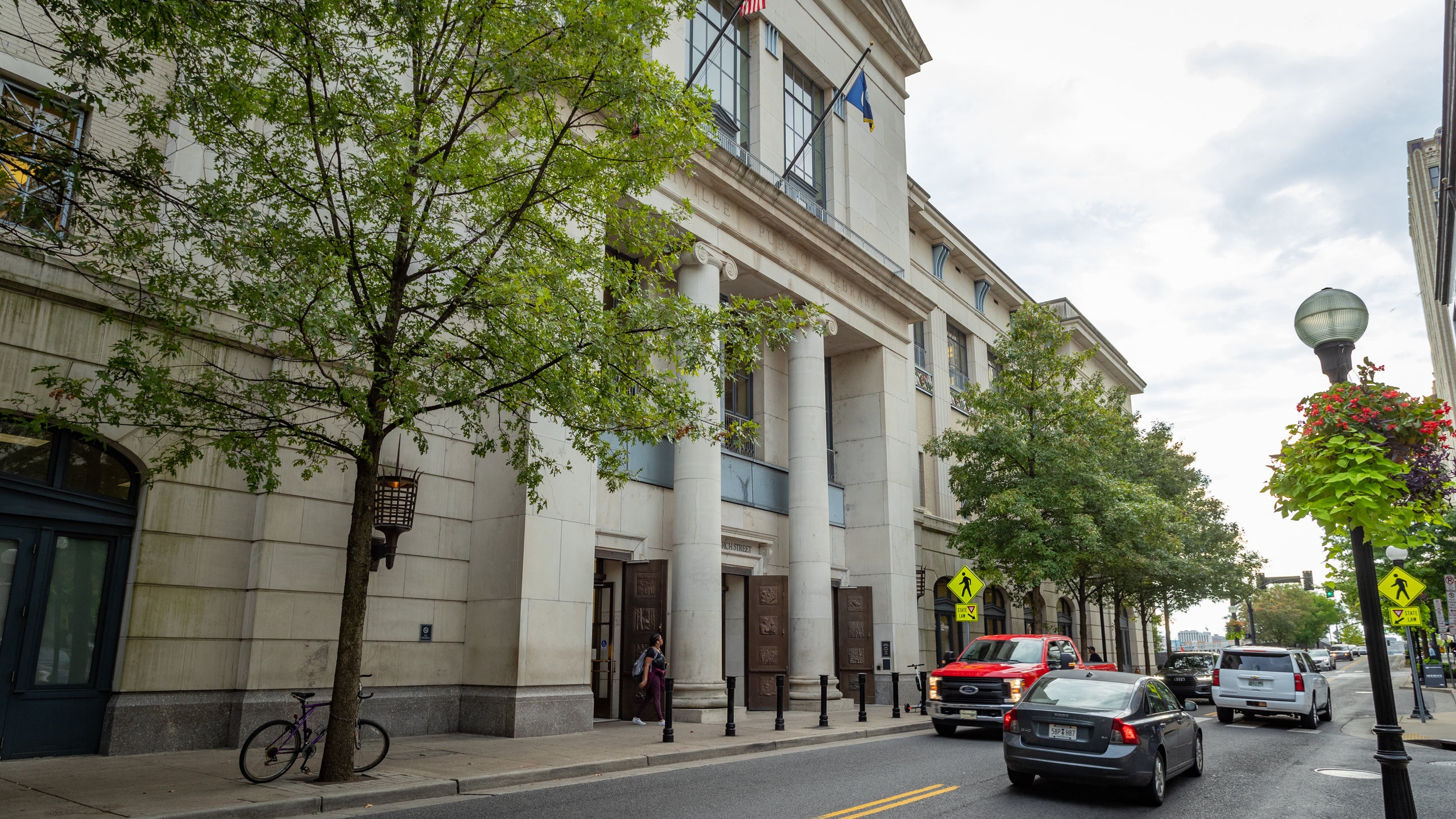 The Nashville Public Library is a great free option for families. Younger kids can enjoy puppet shows and story time at different times throughout the day.
Craft days and music shows often take place in the library's courtyard. While the movie area has a range of movies that run from just 10 minutes up. Parents can enjoy the art gallery and cafe.
Public parking is free for one and a half hours. This makes it a convenient option for visitors.
27. Nashville Farmers Market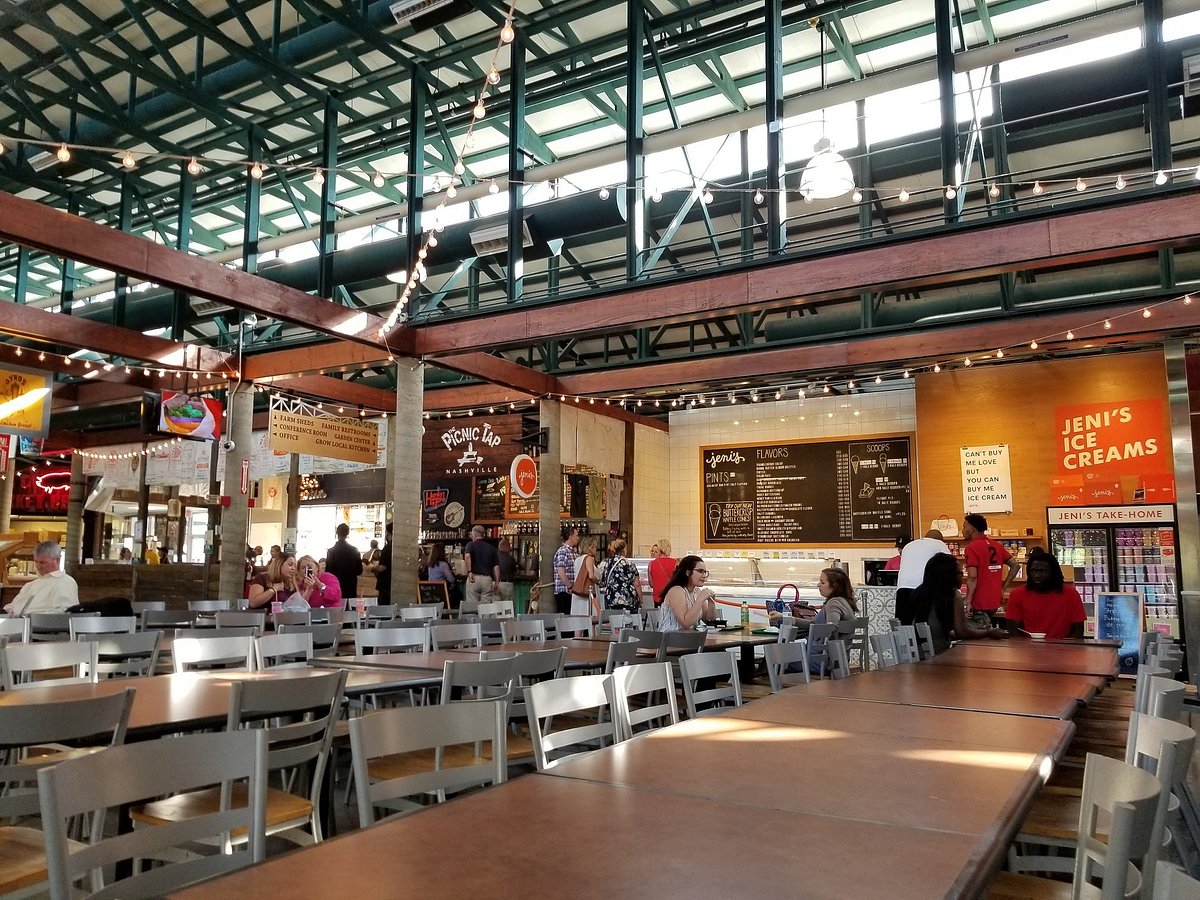 The Nashville Farmers Market is free to enter and browse. Here you will find a great selection of local vendors. It will give people a great opportunity to explore the wonderful produce available in the city.
While you will have to pay for the delicious food on offer, keep an eye out for free samples.
Opening hours run between 8 am and 4 pm, Fridays to Sundays. There is also a night market that runs between 5 pm and 9 pm every third Friday.
28. Walk the John Seigenthaler Pedestrian Bridge
The John Seigenthaler Pedestrian Bridge dates back to 1909. It offers incredible views of the Nashville skyline and Cumberland River. Snap-happy families will be able to get some great photos here.
At 3,150 feet in length, it is one of the world's longest bridges designed for pedestrian use. There is free parking available for families that want to enjoy the sights.
29. Cumberland Park
Cumberland Park is another one of Nashville's great selections of parks. There are four distinct areas that follow the Cumberland River.
The Hollow is the first area and is great for kids. There is a splash pad and play area.
The Scoops offers a stone path with cooling mists. This is a great place to cool off in the summer.
The Gorge is great for active families and older kids. There are climbing facilities at this spot, including a climbing wall, nets, and ropes.
Finally, the Explorer Trail is excellent for nature lovers. The trails weave through meadows and groves. Young kids will love bug spotting and looking out for butterflies.
Cumberland Park is an excellent option for families that love the outdoors. At 6.5 acres, it isn't the city's largest park. However, there are lots of things to do.
More about our TFVG Author