Family vacations are essential to have a break from work and enjoy quality time. Nashville in Tennessee is one of the most famous tourist spots in the USA, where many families tend to spend a couple of days and have so much fun. Even though Nashville is a tiny city, being aware of the top attractions, restaurants, and safety tips will help you enjoy your time with your family there even more. This ultimate Nashville family travel guide covers everything you need to know before you start packing stuff to visit that city.
5 Reasons Why Nashville is the Perfect Family Vacation Destination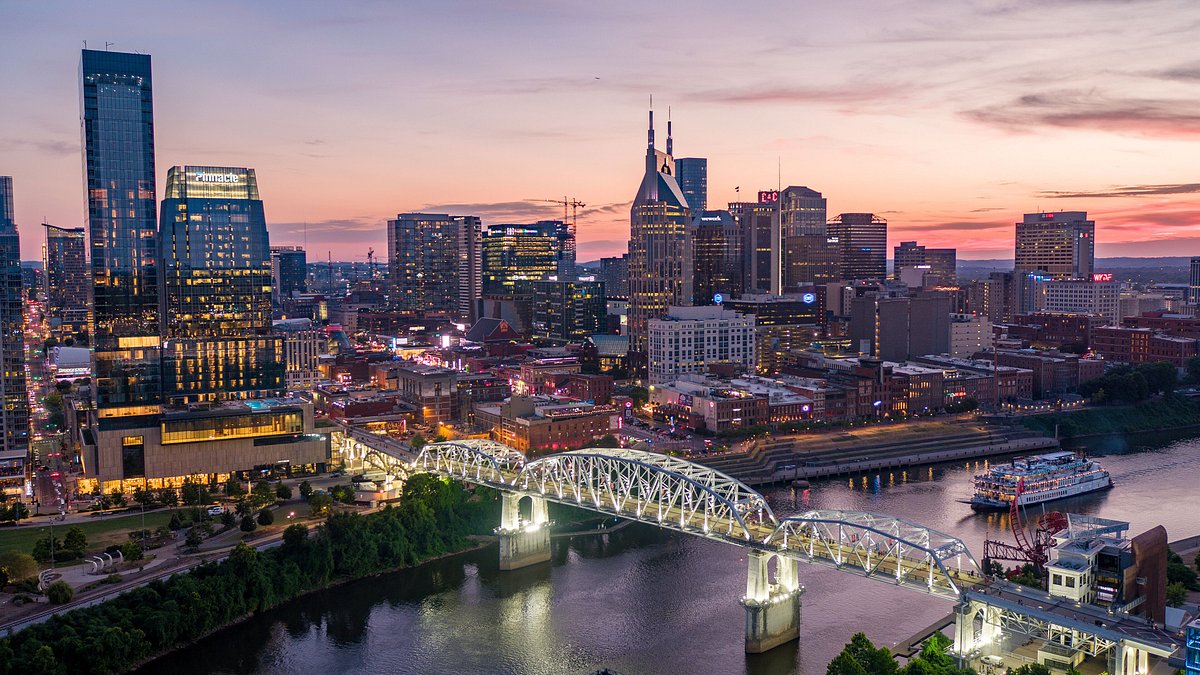 Have you been debating whether or not to include Nashville in your next plan for a trip with the family? Here are a couple of reasons why you should choose Nashville as your next family vacation destination.
Music
Nashville has a rich history in country music, and there are a ton of venues where you may enjoy a concert there. This is the best place for quality live music, as every cafe and restaurant has a singer showing off their skills. On top of that, you can even find street musicians singing and dancing. If you are a fan of music, there is no better place to visit than Nashville. Not only can you enjoy a good dinner, but the atmosphere the good music creates enhances the overall experience.
Historical Locations
Nashville has many historical locations, including its art museum, where you can have much fun with your kids. These places are not only good for entertainment but also excellent places for kids to learn something new. The best part is that most of their museums visually represent everything so kids can have more fun while learning. If that city is not enough, you can drive for a couple of hours and visit the nearby historical locations.
Variety of Foods
Nashville has a lot of restaurants offering food from different cultures and countries, making it a unique place to visit. The best part is that you can find the best food on their stalls, including spicy Mexican tacos, delicious corn dogs, and more. If your kids are a fan of street food, they'll love Nashville more than other cities.
Lively Nights
If you want to enjoy the best bar experience with quality and original music, nights in Nashville are the best time. It is not recommended that you travel alone at night, so grabbing a couple of other tourists to visit the bar is a great idea. All the pubs and bars in Nashville offer the best food, and the beer in this city is also one of the main attractions for people to stay awake at night. However, if you are with kids under five, try to choose a hotel with daycare services.
Tons of Entertainment for Kids
In addition to its many educational institutions, Nashville also features a number of exciting attractions for children, including the world-class Nashville Shores Waterpark. Additionally, Cumberland Park and the Nashville Ghost Tour are both excellent places to take children.
What's the Weather in Nashville Across the Year?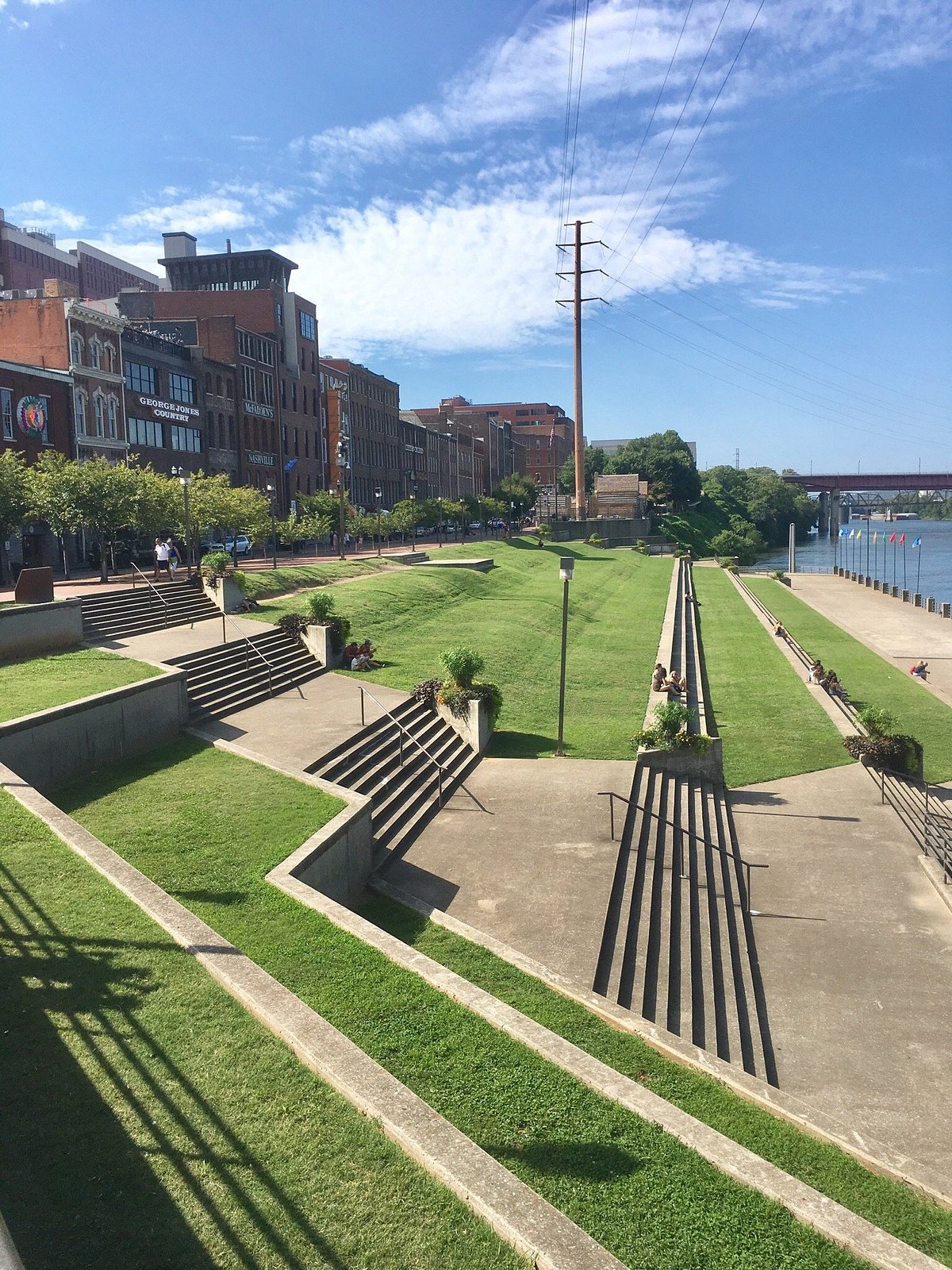 Nashville's weather is harsh at its peak seasons; summers are hot and muggy, while winters are cold and wet. The clouds mostly cover the sky, but you'll have patches to enjoy the sunlight.
November – February
Winter starts arriving in Nashville at the start of November; after 15 days, it gets intense, and the weather gets a lot colder after the 28th of November. The winter keeps getting stronger till the start of February, and things get warmer at the end of March. We recommend that you make no plans from November to February since it will be challenging to counter the winter.
March – June
Things start getting warmer during March, and the best temperature comes during May and June. These two months are perfect for those who don't want to experience a lot of heat but love to enjoy the cold breeze. The temperature reaches 22 degrees celsius in May, which keeps on rising, and hits 30 degrees celsius in June. Be sure to leave before June if you don't want to get hit by a lot of heat.
July – October
During July and August, the temperature is at its peak, hitting 32 degrees celsius. It starts dropping at the start of September, reaching almost 28 degrees celsius, which keeps going down, and at the beginning of October, you'll experience 22 degrees celsius. October is another month when tourism is at its peak in Nashville because of the best weather.
When's the Best Time to Visit Nashville With Kids?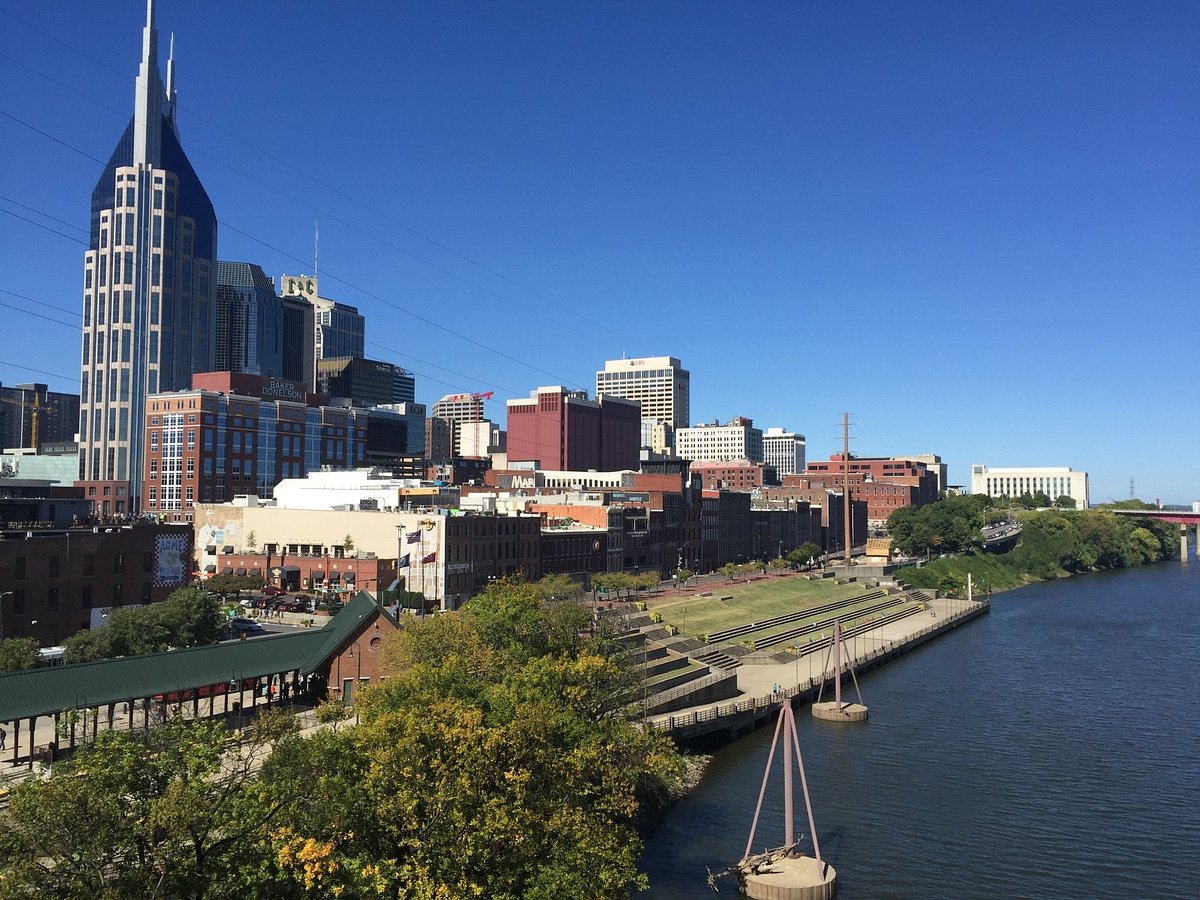 Nashville is a fantastic place to visit any time of year. It's warm in the spring and fall, and it's cool in the winter. But if you're looking for a holiday that will ensure your kids get some good rest and relaxation, we suggest visiting Nashville during the Spring and right before the winter months.
The summer months are typically hot and humid, but it's also when most of the city's festivals take place, so there are plenty of fun things for families to do together. There are also plenty of indoor attractions, like museums, zoos, and amusement parks where you can cool off on days when the weather isn't cooperating.
Even better? Nashville's spring season lasts from around mid-May to about mid-September, so you'll have plenty of time to take in the city's many attractions.
The best months to visit this place are from April to October. Midway through May and the last week of September are when you'll find the most pleasant temperatures.
What's the Perfect Length of Time to Spend in Nashville?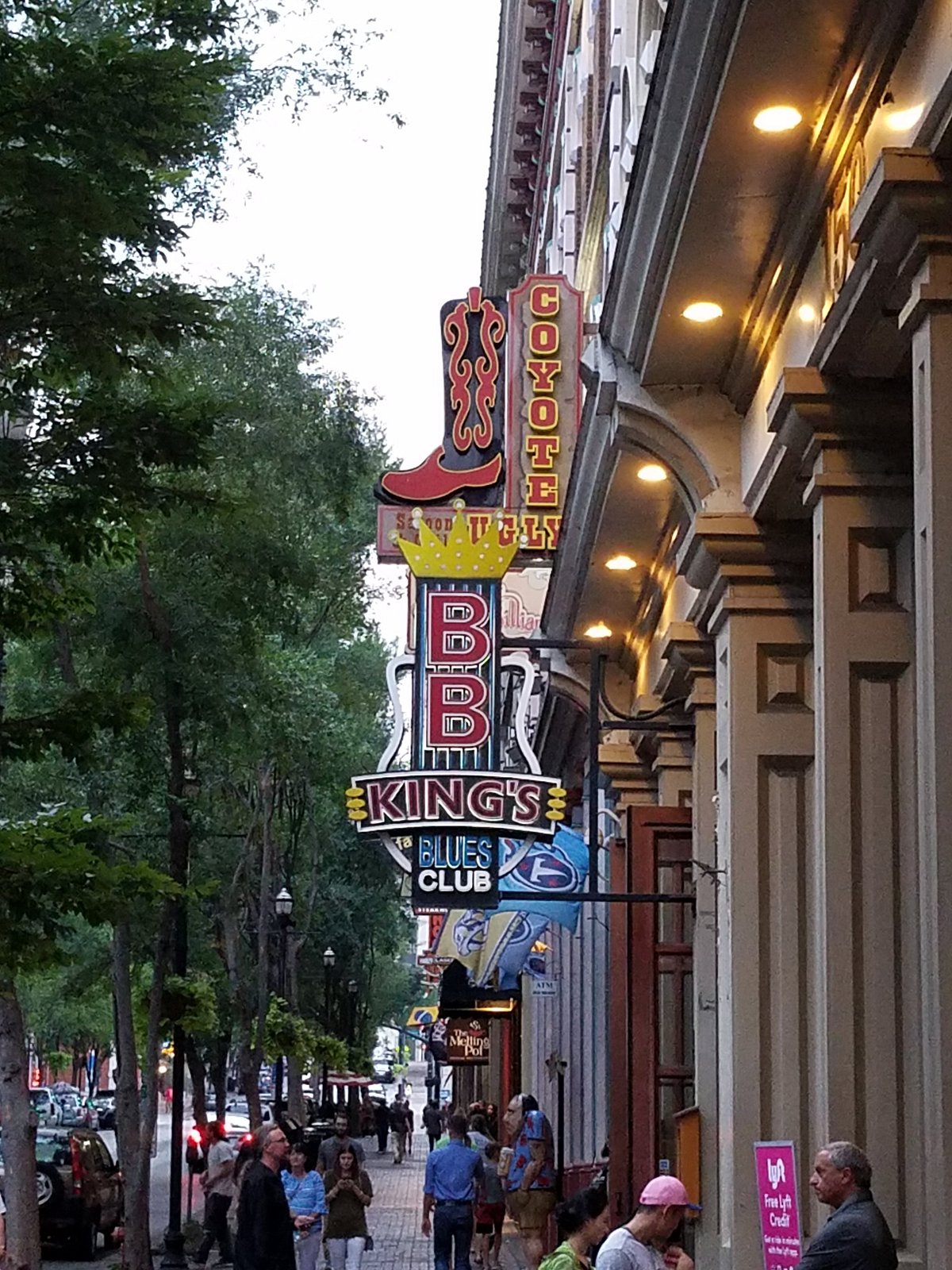 Nashville is not a huge city, so you don't need a lot of time to explore all its main attractions. However, if you plan to spend more time at every place to have a good experience, you might need to spend more time.
Two to Three Days
If you plan to have a short trip in this city, where you only spend time at the main attractions and don't want to visit any nearby places, two to three days with your family in Nashville is enough. During that time, you can spend one-day visiting historical sites and enjoying stall food. Spend the next day visiting the kid's places and enjoying food at the restaurants. Dedicate the final day to visiting the music hall, enjoying your food at a fancy restaurant, and starting packing for the return trip.
A Week
While Nashville itself is not a good place to spend an entire week, you can plan a one-day trip to nearby areas. The best is to visit the Vineyard and have a good picnic time. The next best option is to visit the Mammoth cave since it is a paradise for kids. From there, you can take a short trip to Diamond Caverns and see the most beautiful caves in Kentucky.
15 Days
This is the max time that you should spend in Nashville because, in 15 days, you can explore all parts of the city and try most of their restaurants for food. Plus, you can visit all the nearby places and return home before your kids start feeling bored. For such an extended vacation, you can easily dedicate a good time to every famous site in the city. On the other hand, keep an eye on the cost of the hotel as it increases a lot when you stay for such a long time.
The Best Things to do with Kids in Nashville
Nashville is a family fun place with many spots that are excellent for kids. While you can enjoy live music anywhere, your kids will love the following sites for ultimate entertainment.
Grand Ole Opry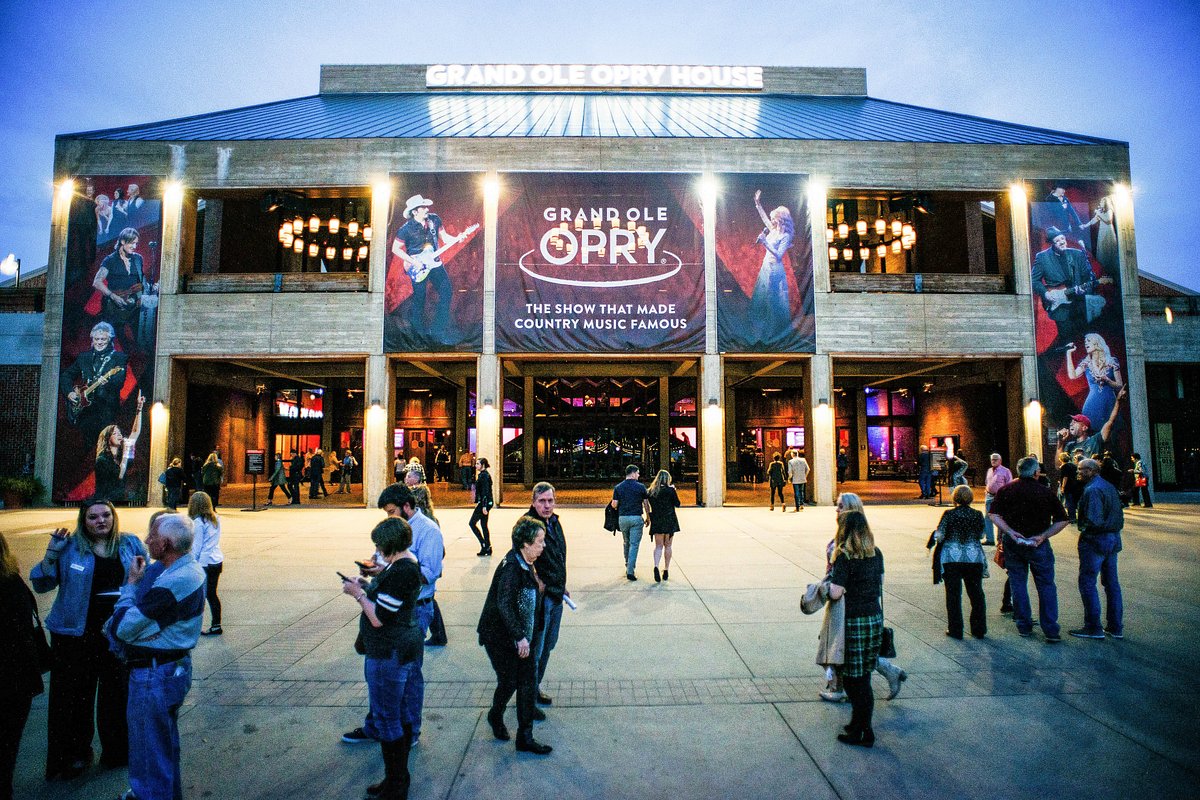 Going to a country music event and exploring the venue backstage is an amazing experience that the whole family will enjoy. The show will last for only 45 minutes, which is perfect so kids won't get bored. Yes, you can take food in there, but you are not allowed to make a mess on the seats. Plus, the seating position is excellent, so you'll get a good view regardless of where you sit.
Cumberland Park
Another great option is to take your kids to Cumberland park and let them get soaked in the showers there. This is the best place to visit in summer, so your children can enjoy the water while you can have a good drink. The fees are okay, only $10 for anyone above 16, but kids can have fun for free. However, you need to be timely as it gets crowded quickly.
Centennial Park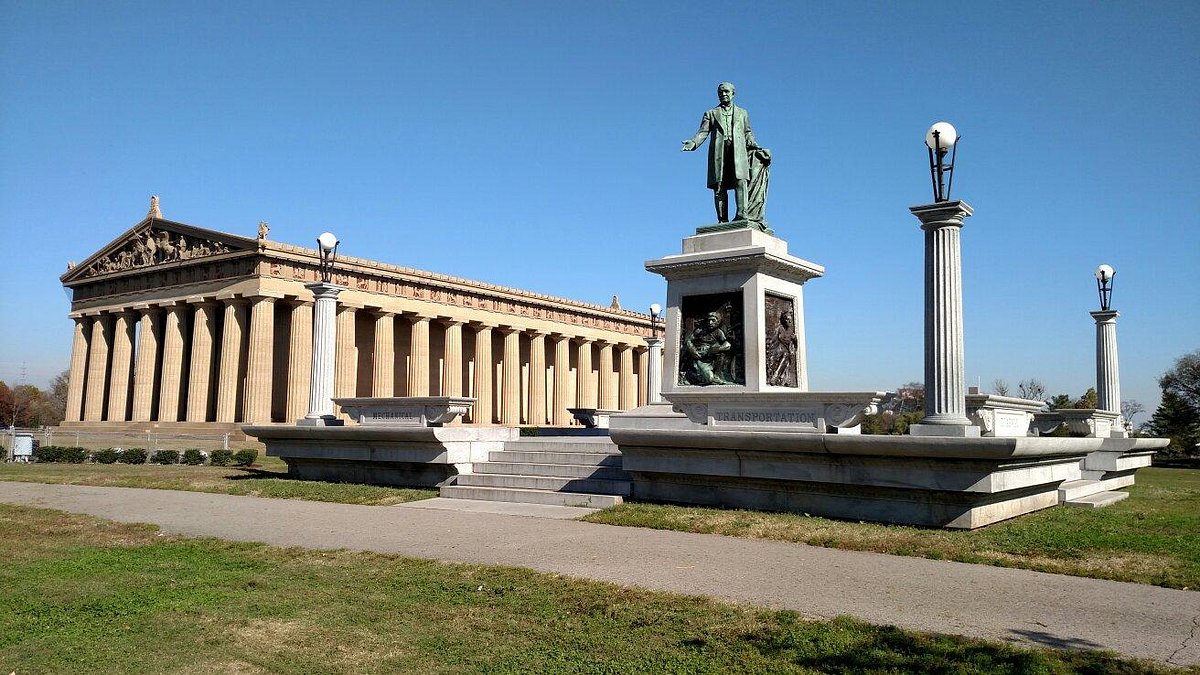 Centennial park is the best option if you want peace with your kids and to enjoy a small picnic. It is located only two miles away from downtown Nashville, has a lot of monuments, and has a small lake. This can be an excellent place to let your kids learn a lot about history.
Nashville Zoo
The Wilderness Express Train at Nashville zoo is the best place for your kids to visit and have a great time. Kids up to 5 years old can enjoy a free five-minute ride on this train. The train covers most parts of the zoo, allowing the kids to see all the animals in the area.
Nashville Adventure Science Center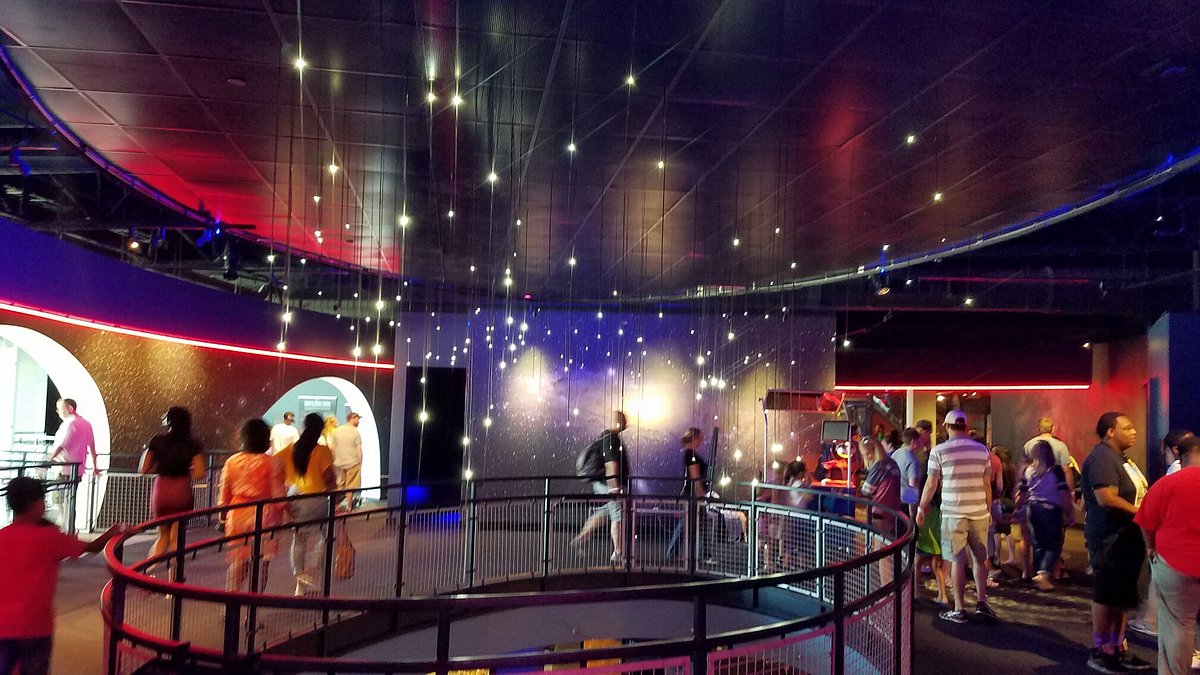 Another great place for kids to learn about science advancement is the Adventure Science Center. The hands-on science exhibits visually show everything, allowing children to understand the basics of science.
The Best Family Hotels & Resorts in Nashville
Nashville has hotels and resorts for all families, small or huge; however, you must book at least two months before your visit to get the best rooms. If you arrive at the last minute, you should opt for three-star hotels.
Gaylord Opryland Resort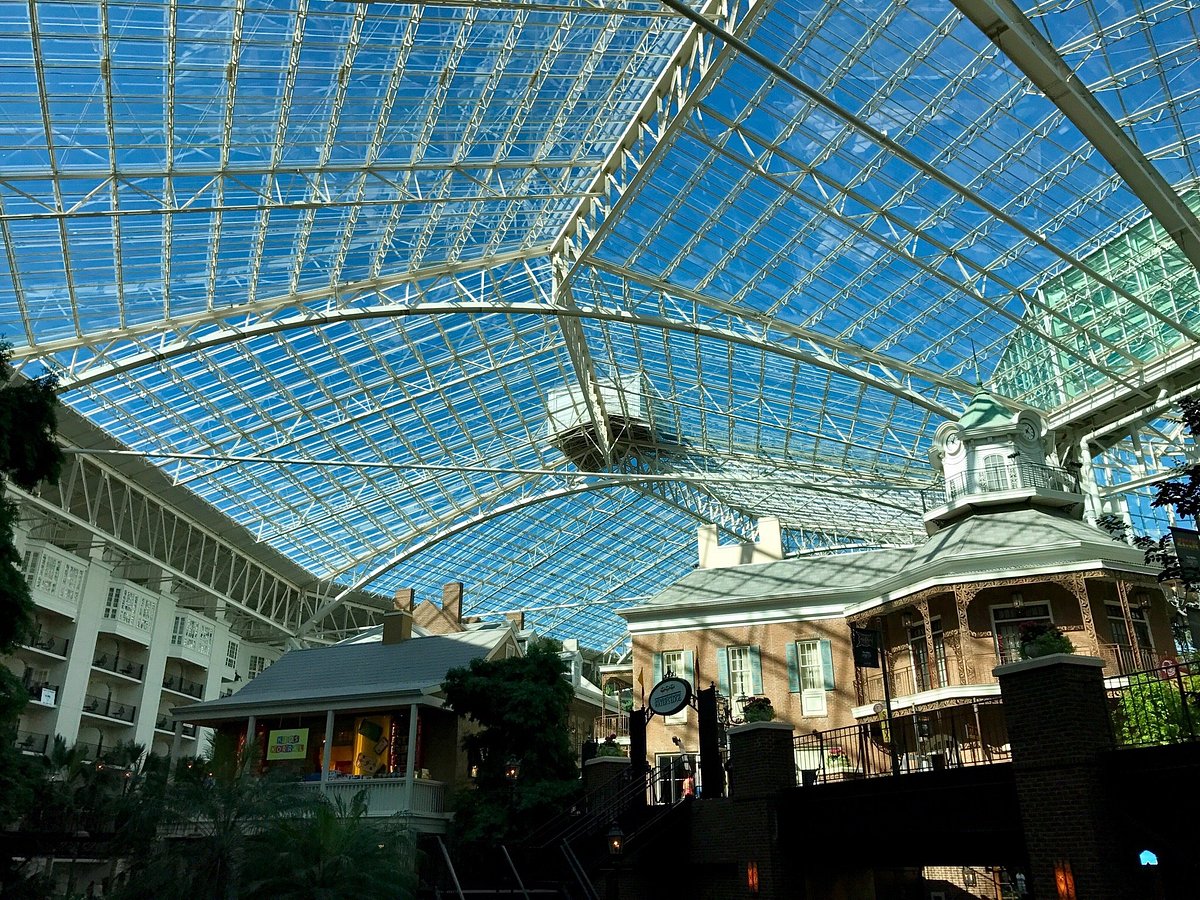 Gaylord Resort is the biggest hotel you can find in Nashville, with more than a thousand rooms for accommodation. This is the only place you can visit in an emergency, and they'll make space in a short time. However, with the luxuries it offers, things might get expensive, but the comfort and safety you get here are unmatched. One night's cost starts from $58 and can reach up to $250.
Omni Nashville Hotel
For a family of four, Omni Nashville Hotel offers good food, comfortable beds, lovely views, and a swimming pool. In addition, they have music parties at night and a small buffet that everyone can attend. You need to find a service to get a room here at cheaper rates. Otherwise, things can get expensive, reaching up to $220 for a family.
Loews Vanderbilt Hotel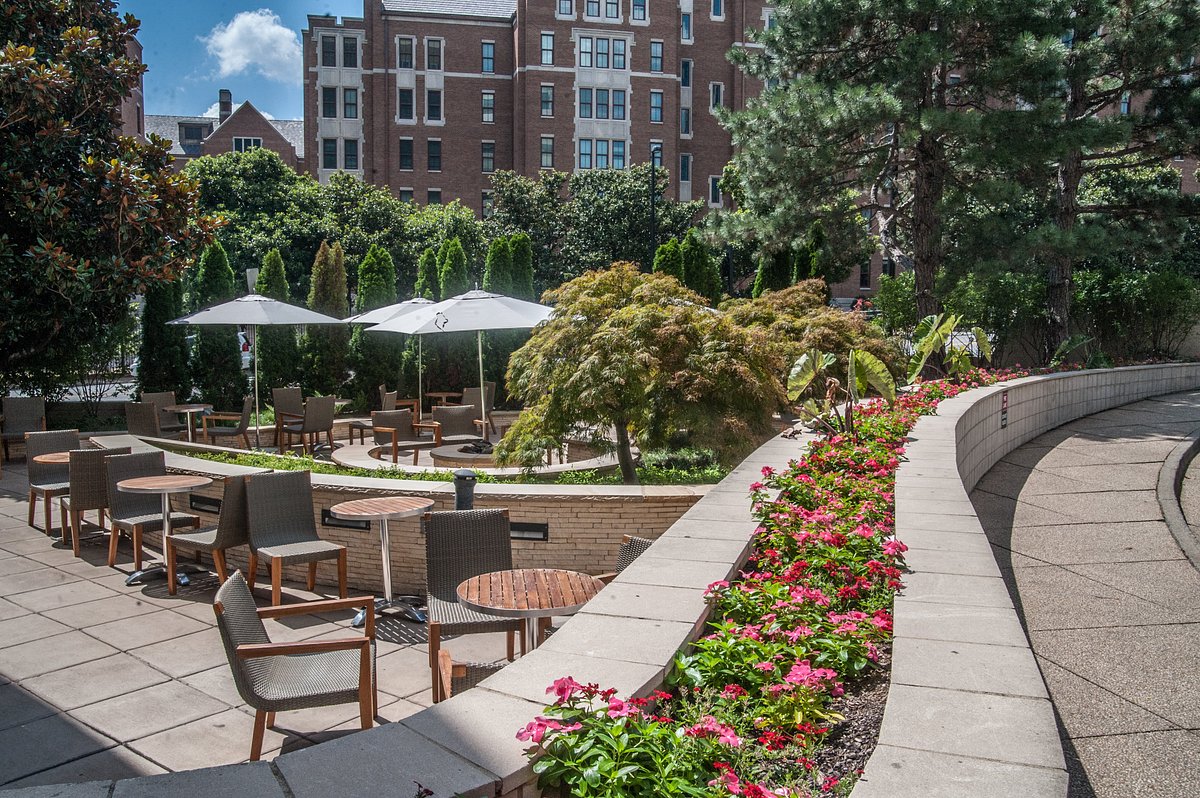 Loews Vanderbilt Hotel is an excellent option if you want a room for a family of five without extra fancy stuff and reasonable rates. This hotel is only ten minutes away from Nashville city center and the country music hall of fame. The average cost per night at this hotel starts from $144 to $195.
What's the Average Cost of a Hotel in Nashville?
It depends on the hotel you want to stay in. For families, it is better to book at least a four-star hotel for comfort and convenience. On average, a three-star hotel room will cost you $15 per night, four-star hotel will cost you $55 per night. If you want to spend a luxurious time in the hotel, opt for a five-star one that will cost you around $65 per night.
The Best Places to Eat with Kids in Nashville
Your kids will love fast food more, and Nashville is filled with restaurants offering them. In addition, some of these restaurants have child-based themes and a play area, so kids can enjoy their time while you enjoy the food.
Bobbie's Dairy Dip
If you plan to visit Nashville in the summer, your first stop for food with kids should be Bobbie's, Dairy Dip. This place was introduced in 1951 and was the first restaurant to introduce outdoor dining. You can enjoy burgers and fries while enjoying the sun, and if you crave ice cream, the flavors at this restaurant will satisfy your appetite.
Lockeland Table
Lockeland is an award-winning restaurant in Nashville and offers one of the best family dining experiences. From 4 pm to 6 pm, they have a family-friendly Community Hour, where they donate a portion of earnings to local school PTOs. If you plan to visit this place, don't forget to try their Korean street tacos or corn dogs. In addition, you can have grilled cheese and pizzas for your kids.
Nectar Urban Cantina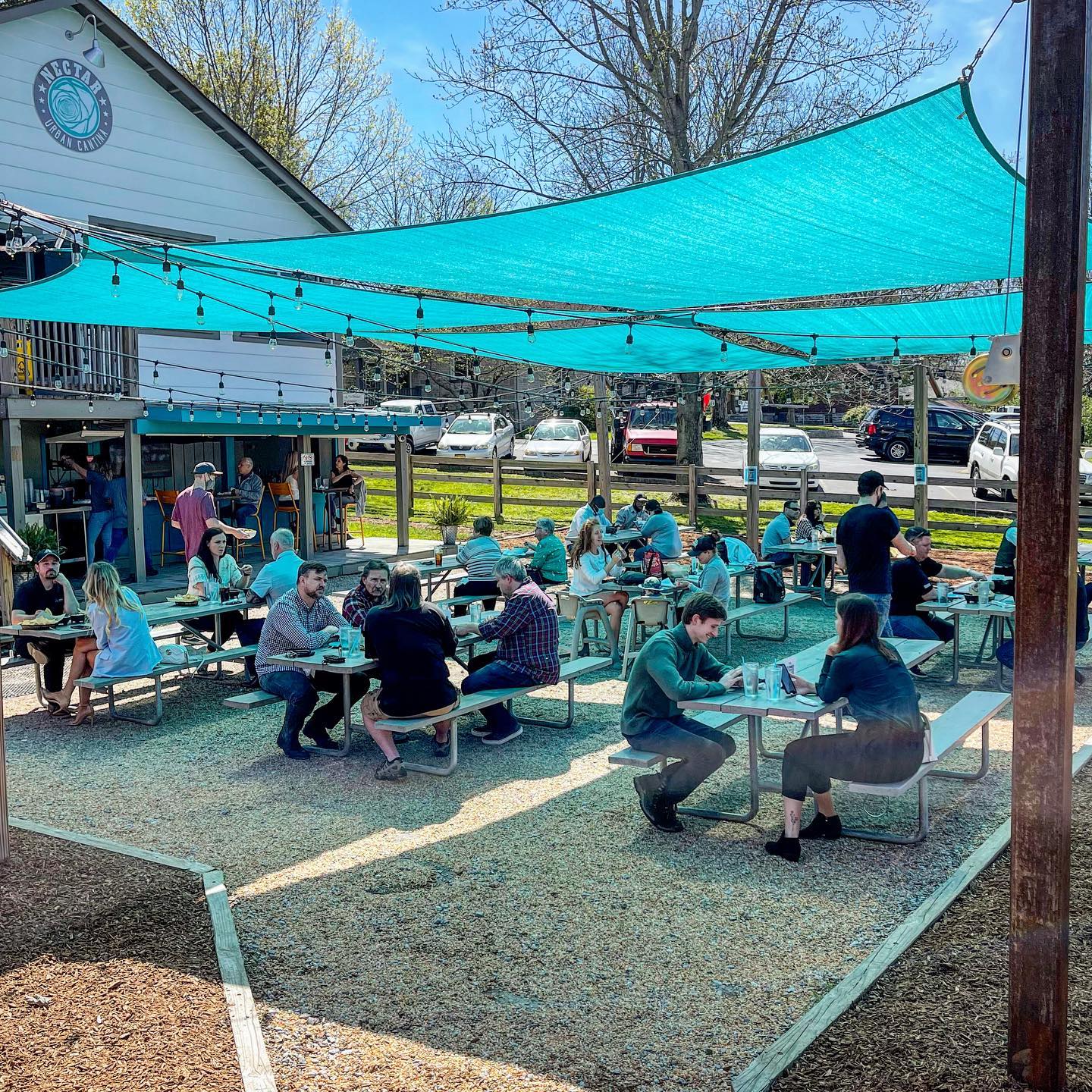 If you want to spend an evening with quality food, low music, and gossip, visit Nectar Urban Cantina in Nashville. They have plenty of seating place, so you don't have to book in advance. Try their Mexican-inspired food if you crave some spice, or you can try street corn and Brussels sprouts if you like something unique.
Five Points Pizza
Tired of eating regular pizzas and wanting to try a different taste, Five Points Pizza offers unique garlic pizzas and snots. They also have regular New York-style pizzas that your kids will love, and they also provide a lump of dough that tastes amazing with their signature sauce and fried meat.
The Best Day Trips from Nashville That the Whole Family Will Love
After exploring Nashville, you can visit the surrounding cities and towns if you have extra time. Here are the best places that you can see within 24 hours.
Knoxville
Located in east Tennessee, near the Tennessee river, Knoxville is only three hours away from Nashville. This city is perfect for those looking for an urban outdoor adventure. You can enjoy hiking, fishing, biking, swimming, and many other activities within the town. Their market square is the most popular place, which is always filled with tourists. However, you need good bargaining skills to purchase stuff at a lower price.
Arrington Vineyards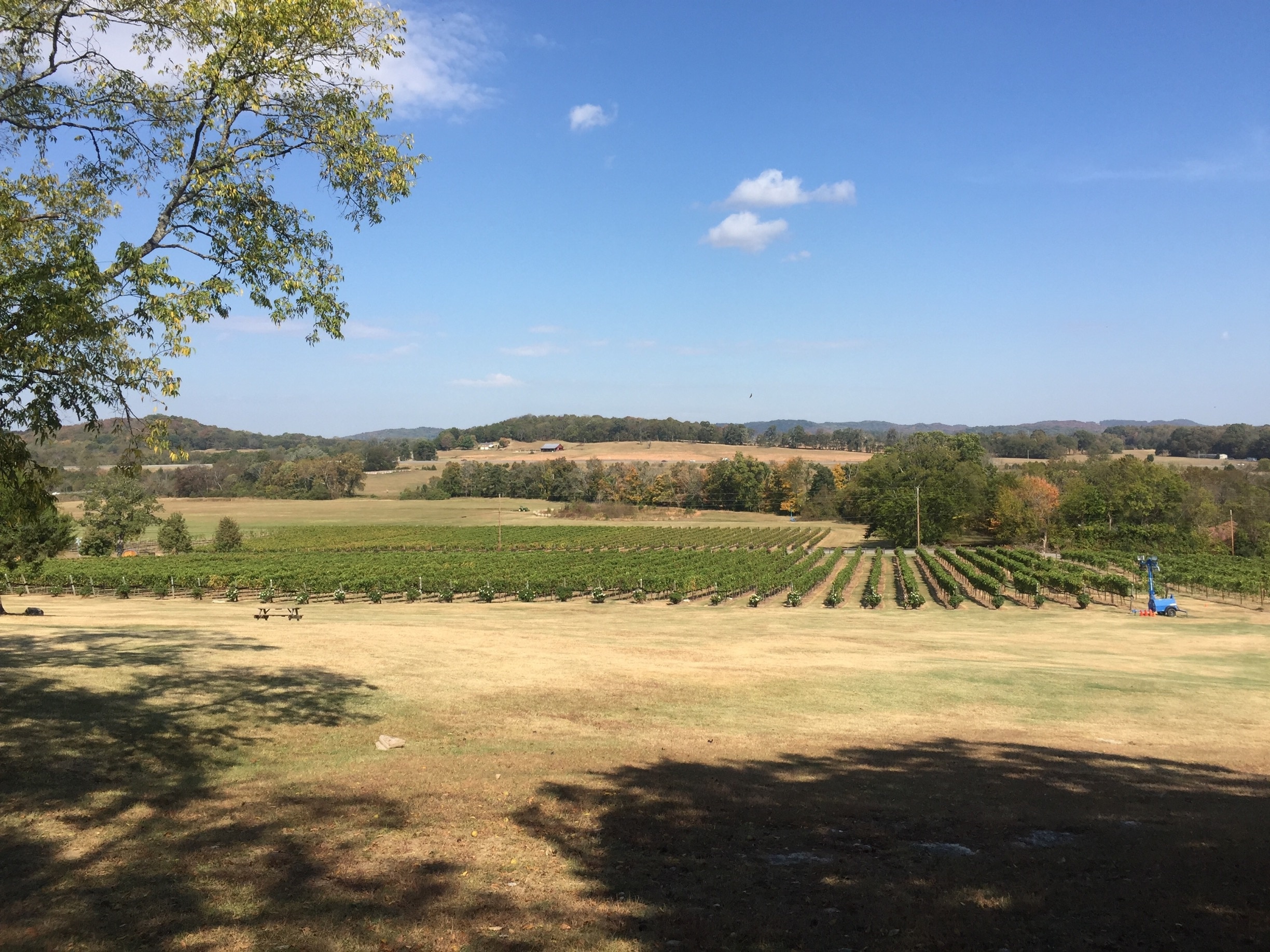 The nearest place to visit from Nashville is these vineyards, which are only 30-40 minutes away. While you cannot spend a lot of time here, if your kids are interested in learning about the wine creation process, this is a good spot. In addition, you get a free wine sample making it an excellent location for a picnic with the family. You can also enjoy the food from local stalls there.
Mammoth Cave National Park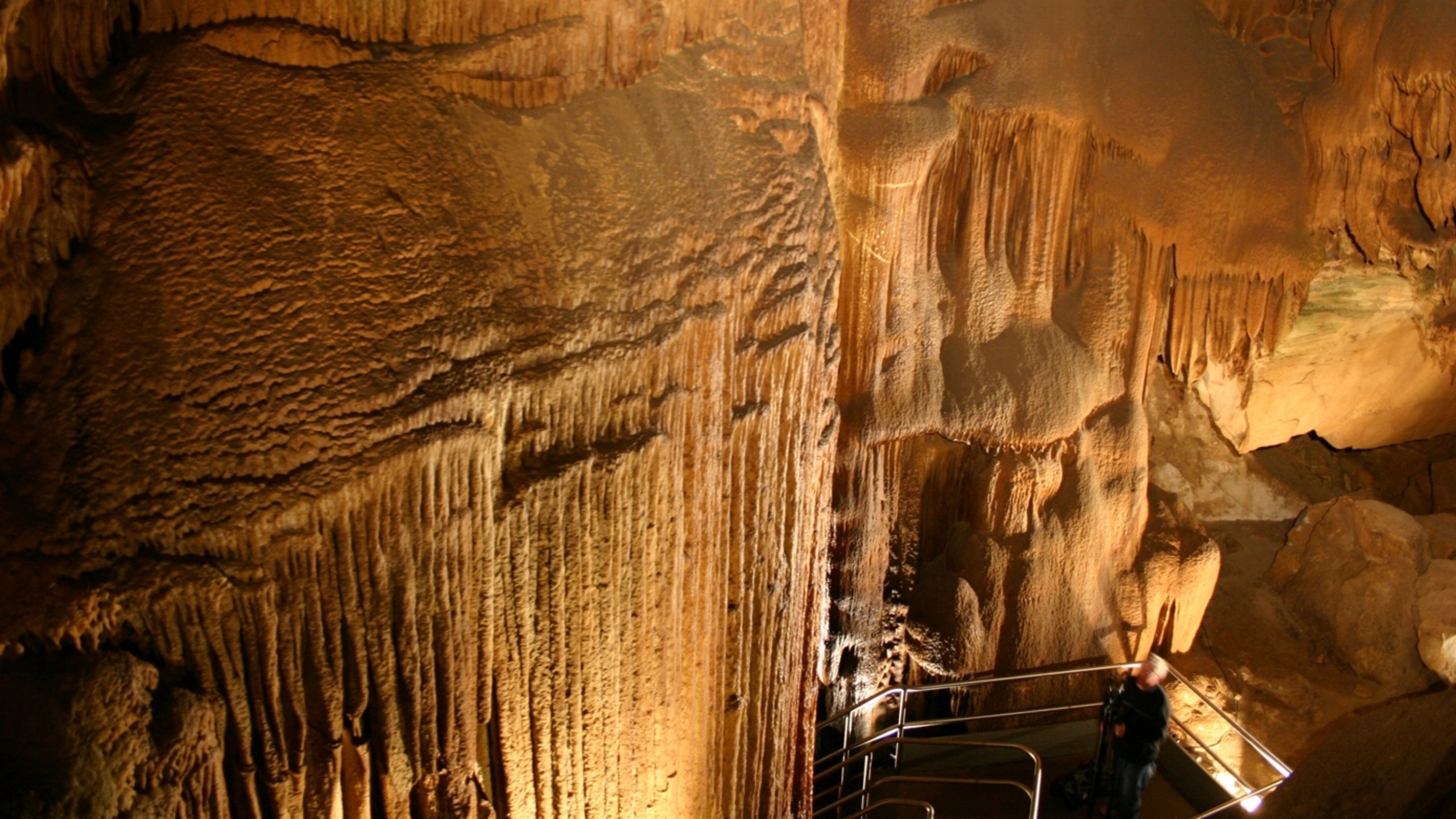 Another place that is only one to two hours away from Nashville, and your kids will love it the most. It is the most extensive cave system in this world, which goes 400 miles deep, making it one of the unique national parks. This cave park has several easy hiking tracks that you and your young kids can climb without problems. However, you must book the tickets before visiting the place, as the slots get emptied quickly.
Diamond Caverns
If you plan to visit Mammoth cave, don't forget to check out the Diamond Caverns, as they are only 20 minutes away. These caverns were discovered in 1849, and they are one of the most beautiful caves in Kentucky. This is the best spot if you want to see a cave full of stalagmites, stalactites, and columns.
How to Get Around Nashville During Your Vacation
You can only enjoy your trip to Nashville if you choose the best transportation to explore it. Yeah, traveling on foot is good, but Nashville is a big city. You'll need four or at least two wheels to explore everything.
Rent a Car
Nashville has dozen of cab services that allows you to rent a car for as long as you want. However, they get expensive, and you have to navigate through traffic, which can ruin your mood. On the other hand, you can easily stop anywhere and check places like the country music hall, adventure science center, Nashville zoo, treetop adventure park, and more. In addition, renting a car is the best option to explore downtown Nashville since you don't have to worry about finding a ride if you are late. The only thing to ensure is to lock the car properly before leaving.
Uber
Another good option is to hire an Uber, but that works best if you plan. You can drop by a specific place and walk from there to explore everything. While booking, make sure to reserve the seats for the entire family, as Uber services there charge based on the seats. Otherwise, you might need to share a ride, which is inconvenient if you are with a family.
Buses
A bus is the best way to get around Nashville if you want to save money and know how to stay safe from pickpockets. While buses will run through downtown and parts of the city, they are not the fastest way to travel in the city. On top of that, buses stop running after 10 pm, so be sure to have a backup plan if you want to visit a bar at night.
Tourist Trolleys
Nashville has exclusive transport for tourists that take them from place to place, making it a fun experience. If your vacation to Nashville is at random, opting for town trolley tours is the best way to enjoy your time. Since they are exclusive to tourists, you'll meet new people without worrying about theft. They are comfortable, but expensive, and you have to book them in advance.
Electric Scooters
For short trips near your hotels, an electric scooter is the best. Your kids will love riding them; they are slow and much easier to find in Nashville. However, you must keep them safe, or you'll end up paying the cost of the damages.
Bikes
The cheapest and most entertaining method to explore Nashville is to rent electric bikes. They are cheap, readily available, and easy to use, and you can take them anywhere. Plus, their companies keep them on track, and they'll inform you instantly if someone tries to steal them.
On Foot
If your idea is to enjoy the local food in Nashville, traveling on foot is the best option. This saves tons of your money, and walking is also great for your health. In addition, you can stop anywhere without finding parking. However, you can't explore the entire city on foot, so remember to get a ride whenever you get tired and want to reach the hotel.
The Best Ways to Get to Nashville for Your Vacation
While there are dozens of ways to reach Nashville for your vacation, opting for the fastest and safest one should be your priority.
Airplane (Quick, Safe, and Best for International Tourists)
If you are coming from a faraway country, like Japan, India, or England, the only option is to travel by plane. The only complication is to find an airline that should take you to Nashville in less time. You don't want to spend two days only to reach your destination. On the other hand, if you live in the USA and want to spend the weekend in Nashville, opting for a plane for traveling is better. You'll get to Nashville in hours, get some rest and be ready to travel and explore the city. In addition, local plane tickets are cheaper and much easier to get considering the vast number of airlines running in the USA.
Buses to Nashville
Getting a bus is the best option if you have a month of at least 15 days to spend in Nashville. The tickets are way cheaper; you can even get a ticket at $19 for one person. The only downside is that buses take up to 32 hours to reach Nashville, based on your starting point. The good news is that they make stops at specific points, allowing you to explore new places and eat foods from at least two or three states before reaching the destination. On top of that, many kids are happy traveling on a bus rather than on a plane.
Rent a Car
If you genuinely want to enjoy your trip to Nashville with the whole family, the best is to rent a car. That way, you don't have to worry about the time and can make stops anywhere you want. The only downside is that you might need to book some hotels on the way to sleep if you are coming from a faraway state. In addition, you can stop at any spot with a good view and have lunch or dinner, but driving a car for long gets tiring, so make sure your wife knows how to drive so you can take shifts.
Trains to Nashville
Traveling by train is always a unique experience, and Nashville is accessible by train from 284 other cities. On top of that, trains are much faster than cars, and you can easily sleep through the whole journey. Yes, you'll miss the chance to make stops and eat local food, but you'll reach Nashville quickly without getting tired. The tickets might get expensive compared to a bus costing you $50 for one person. However, the comfort and ease you'll get on a train are much better than a bus.
5 Top Tips for Staying Safe in Nashville When Visiting with Kids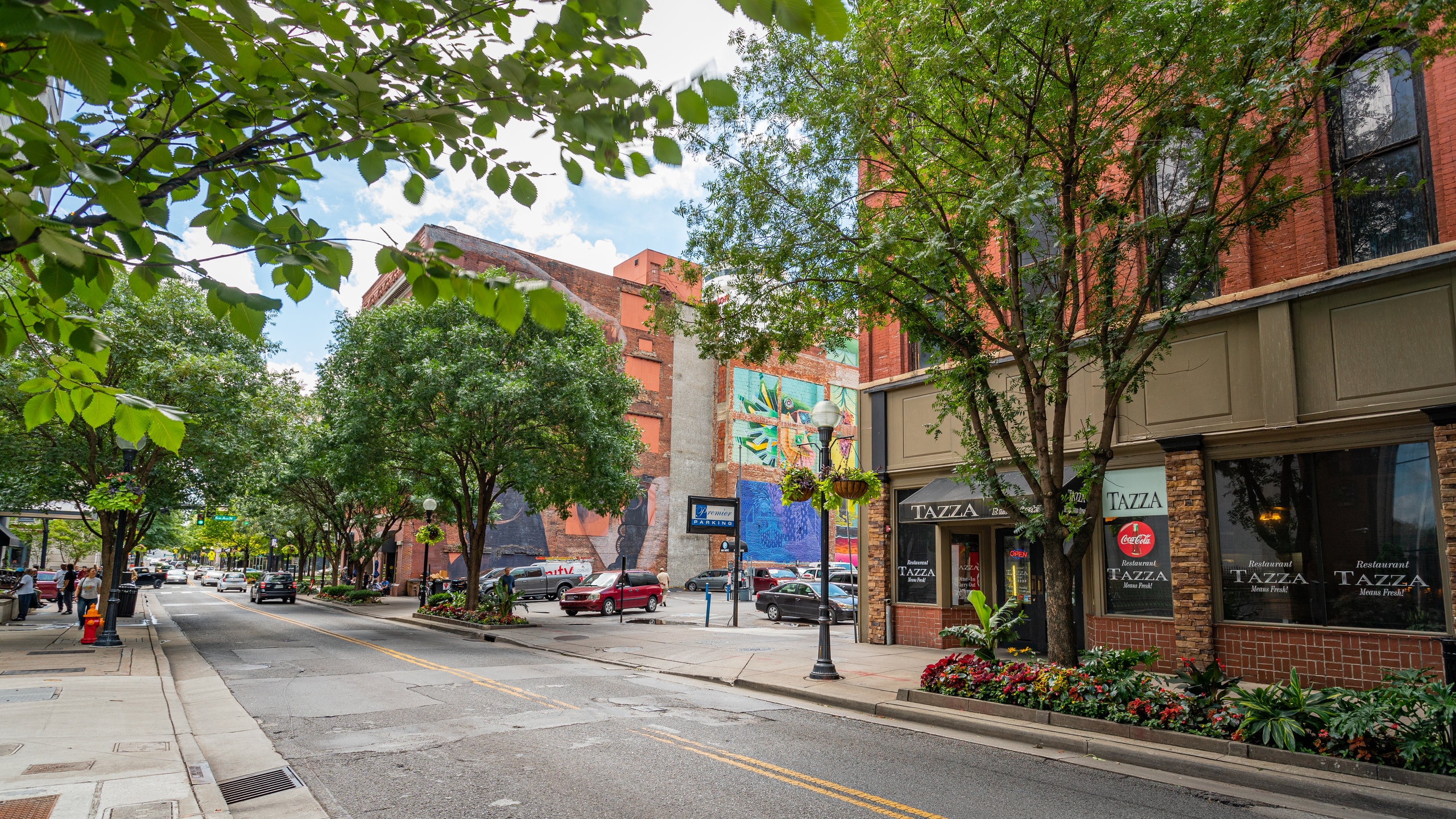 Nashville is a safe city for tourists, but it is better to be extra cautious to avoid any complications. As a tourist, you don't know what could happen at any time, so here are some tips to stay safe.
Lock Your Vehicle
Nashville is filled with tourists and locals during the day and evening, so the chances of theft are low. Anything that you are carrying with you remains safe since snatchers won't dare to make a move in public. Your car, however, is a different thing, and since many prefer to park them in designated parking places, the chances of them disappearing are still high. The best option is to grab a steering lock and a boot for the tire and double-check your locks before moving out. Yes, it might take a bit more time to lock and unlock all this, but for safety precautions, these are necessary.
Be Aware of Your Surroundings
Always keep an eye around you and see if someone is paying extra attention to you or not. As a tourist, you are easy to stand out, and for your family's safety, you'll give them anything, making you an easy target. While moving in the city, stop at shops, eat from the stalls, and see if there is someone who is following you. Also, never try to go into an isolated area without a local guide. If someone asks for help, it is better to find a police officer and let them handle the problem. Also, don't take random gifts from locals in the area, especially perfumes or food. Always check which stalls or shops are busy and visit them.
Plan Your Transportation in Advance
Planning your transportation before arriving in Nashville can save a lot of your time but also keeps you safe. Many snatchers run taxis at the airport; their target is always tourist families. Opting for trusted transportation services like Magic Taxi, Tenn Cab, or Tennessee National Cab would be much better. You can inform them about your arrival, and they'll send a person there minutes before you arrive. In addition, you can stay connected with the cab service using their app and inform them quickly about any incidents. Since most of these services control their cabs, they can disable the car in an emergency or track the location and inform the police about your location.
Avoid Public Transportation
Public transport in Nashville is cheap and a great way to meet the locals. However, many pickpockets use public transportation and steal from passengers. The natives know about the safety measures, but tourists might pay more attention to the views instead of their belongings. Furthermore, these people can target you by sending someone to divert your attention and steal from you. If you want to travel by public transport, make sure to wear pants with zippers. Also, you can only carry some cash and keep your credit cards in the hotel safe. Hopefully, public transport will get better for tourists in the future, but for now, there are better options.
Avoid Going Out Alone at Night
Nashville is a music city, and it is most lively at night. You can visit bars, and clubs, have some drinks and enjoy the music. However, there are better options than coming out of a hotel at night and traveling alone. Many of the snatching incidents happen at night, so it would be better to travel with a group. Most other tourists at your hotel will also be interested in going to the bars, so join them and go out. If you want to travel with the family, it is better to use a private taxi and drop at the destination without making any stops on the way.
Final Words
Nashville is a good place for families to spend a good time, enjoy original music, have good food, and stay comfortable in their luxurious hotel. Knowing the best places for kids, history, and food is better if you plan a short trip to this city. We coved everything related to a Nashville family vacation in the article above. Make sure to follow the guidelines for safety to have the best vacation in Nashville.
More about our TFVG Author