Tennessee is one of the great states of the United States. There are many famous cities that people visit in the state, including Nashville, Gatlinburg, Knoxville, and Johnson City.
However, among the cities, Memphis is the most visited.
There is a lot associated with Memphis but when most people hear the name, what comes to mind is barbecue and blues music. Still, those two are not the only reasons you should consider visiting.
The city has a lot to offer, including the Graceland mansion where the great Elvis Presley lived, excellent beers from local breweries, great outdoor experience, exotic animals in the Memphis Zoo, tolerable weather, and more.
While you are there, you will need a place to stay. Memphis offers excellent accommodation for visitors, but there are many options; you might find it difficult to pick the right spots for your family. Lucky for you, in this article, we've picked just the best for you. 
The Peabody Memphis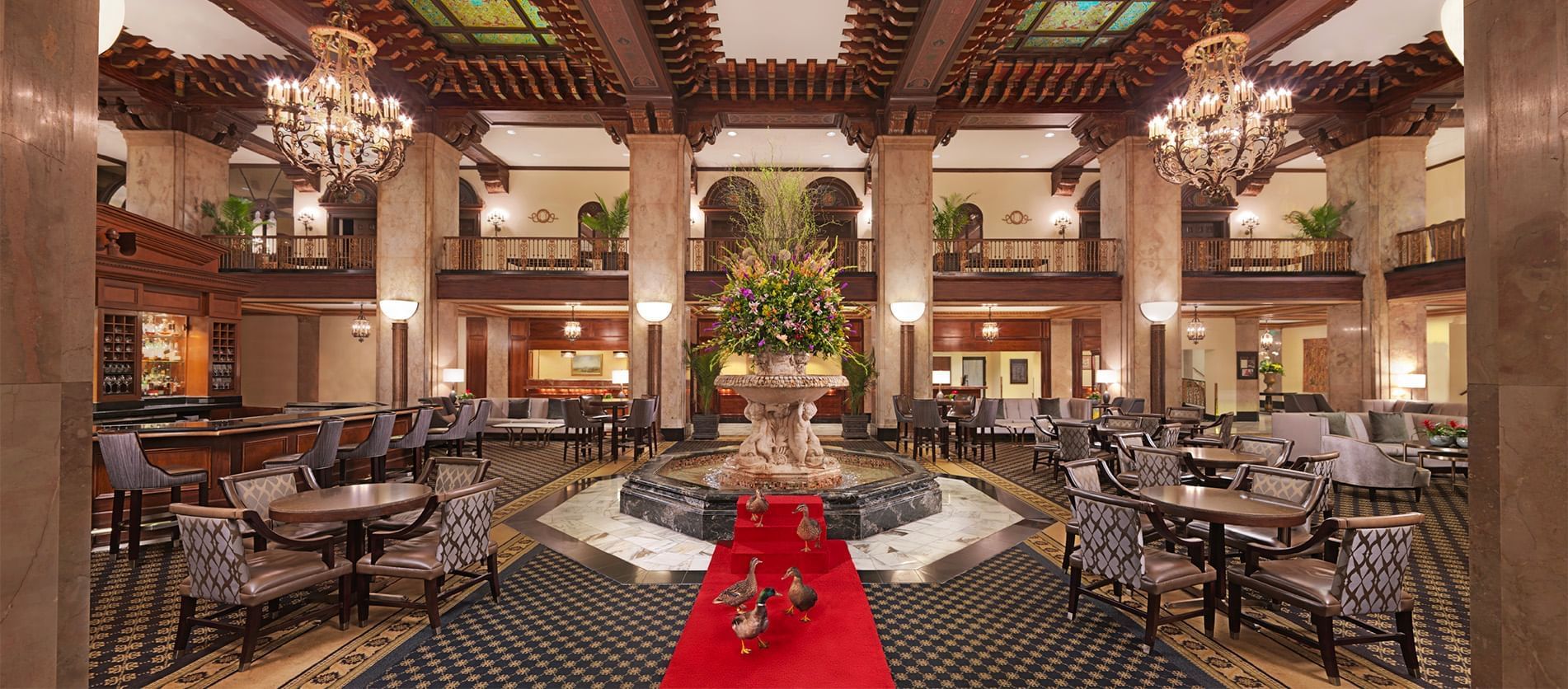 Pretty much everyone who has been to Memphis has heard of the great Peabody Hotel. It is no surprise that the hotel is as famous as it is. The lobby at the hotel is breathtaking, and you get to enjoy live ducks. If you are a great fan of ducks like Tony Soprano, I bet you couldn't ask for more. 
There are more than a hundred reasons you should stay at Peabody, but we will list just a few to give you a glance at what you should expect while you are there. First, the Peabody is a historic hotel that was originally built in 1869 by Colonel Robert Brinkley. Celebrities, presidents, and many reputable people have stayed in this hotel.
Secondly, staying at Peabody is very convenient since the hotel is located about a 15-minute drive from the airport. What's more, it is close to some of the most common tourist attractions in Memphis, including Beale Street, Gibson Guitar Factory, and Memphis Rock N Soul Museum. The employees at Peabody are quite friendly, and they are always ready to serve their customers.
The food at the hotel is also fantastic, especially the bacon dipped in peanut butter and chocolate. But, what makes Peabody a family-friendly hotel are the rooms. The hotel has 464 rooms, and they all come with a very comfortable bed, 42-inch television, premium cable, free Wi-Fi, and a spotless bathroom. Once you get inside the rooms, you won't need anything from the outside world until the morning. Additionally, Peabody is one of the few hotels in Memphis that allows you to come with your pets, provided you abide by Peabody's pet policy.
Embassy Suites Memphis
Embassy Suites is one of those great hotels that offer leisure and business travelers a fantastic and comfortable place to stay. It is family-friendly, and it has one of the best customer service ratings in Memphis. The rooms in the hotel are all two-room suites with free breakfast and evening complimentary snacks and drinks. Inside the rooms, there is a living area and a bedroom plus two HD TVs. What's more, there is a microwave, a fridge, and a wet bar. While you are staying there, you can access the Embassy Fitness Center at any time and enjoy the open-air atriums.
With such amenities, you can be sure that you and your family will be comfortable. If you are still not convinced about it, the hotel has won several brand accolades, including ranking number one in Hotel brands for families for Parents Magazine in 2015 and 2016, ranked first place for best hotel chains for the budget-minded travelers in 2012. This means it is a fantastic place for family and it will not cost you a fortune.
Hilton Memphis 
If you seek a high-end place to stay where you and your family will enjoy their time to the fullest, you should definitely consider giving Hilton Memphis a try. Hilton offers high-end facilities for families and people looking to conduct business meetings there. In the guest rooms, there are HD flat-screen TVs and a coffee maker. If you want to conduct a business meeting, Hilton offers a conference center that hosts 1600 individuals.
For the family, there is a large outdoor pool with loungers and covered tables where you can enjoy your time with the children. If you are into working out, Hilton offers a large fitness center with modern equipment where you can keep yourself busy while you are there. The rooms are modern and comfortable, as expected from a high-end hotel.
It is, however, worth noting that Hilton Memphis is a bit far from downtown Memphis. Also, breakfast is not included in the room rate, so keep that in mind. Pets are allowed in the hotel, and the internet is free.
Hotel Napoleon, Ascend Hotel Collection Member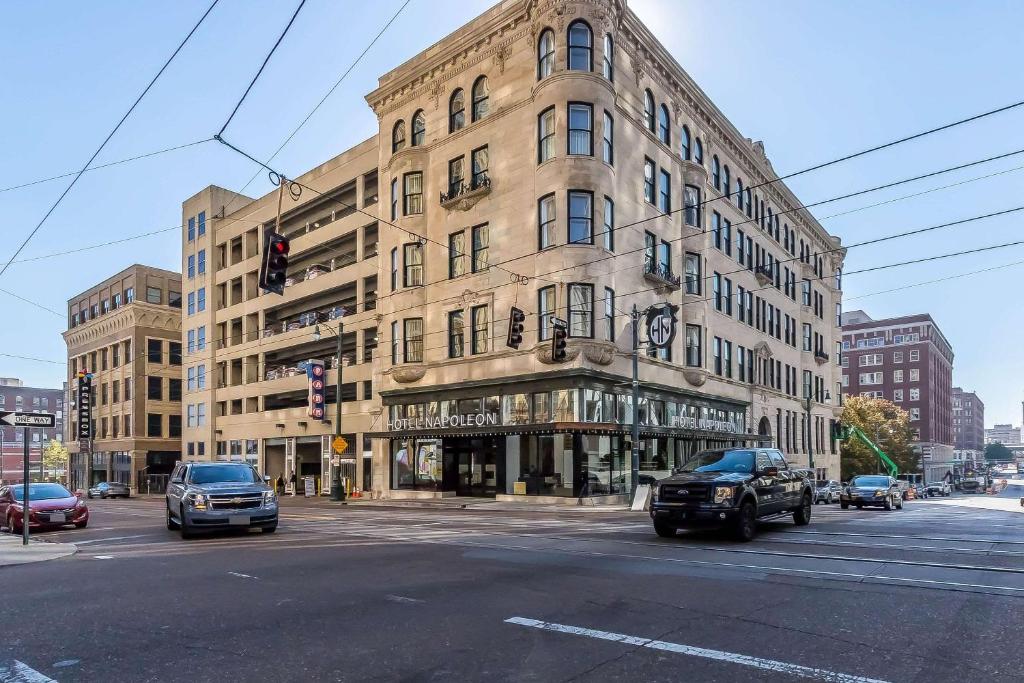 Hotel Napoleon is one of the highest-rated hotels in online booking platforms such as Tripadvisor, Yelp, and Booking.com, and for good reason. Most people who spend their time at Hotel Napoleon have good things to say about it, whether it's about the amenities, the excellent customer support, or just the atmosphere in the hotel.
To give you a perspective on what you can expect at Hotel Napoleon, here are a few things that make it unique. First, the building where the hotel is located was built in 1902, so it has plenty of history that you might learn about while you are there. They have renovated the inside to match modern expectations, but from the outside, you can still tell that the building is old school and classy.
The rooms and suites in the hotel are admirable, ranging from standard layouts to extreme intimate options. Therefore, if you wish to make memorable moments with your partner while the kids are in a different room, you can always book one of the intimate rooms. The rooms are paired with modern designs, but there is still a little taste of historic architecture, making the rooms unique compared to those found in other hotels. Hotel Napoleon offers breakfast as well. If you come by car, there is plenty of parking space and it is as low as $10 per day. The parking is secure and safe.
The Westin Memphis Beale Street
If you seek something different from what you are used to in most hotels and accommodations, you should definitely check Westin Memphis Beale Street out. The hotel is one of those few hotels that will charge you for Wi-Fi but will repay that with other amenities. To start with, they have a program that allows you to borrow a guitar. Therefore, if you are a music enthusiast, you will enjoy your stay at this hotel.
Furthermore, the hotel is conveniently located as it is just a half block from Beale Street, one of Memphis's popular tourist attractions. They have a fitness center that is accessible 24 hours a day, and the rooms are comfortable and modern. They offer Starbucks in their lobby, and their on-site restaurant serves excellent food, including Southern cuisine. Pets are allowed in the hotel. There is no pool, but that shouldn't be a problem for anyone looking for something different. Lower-level rooms could get a bit noisy since they are close to the street.
Big Cypress Lodge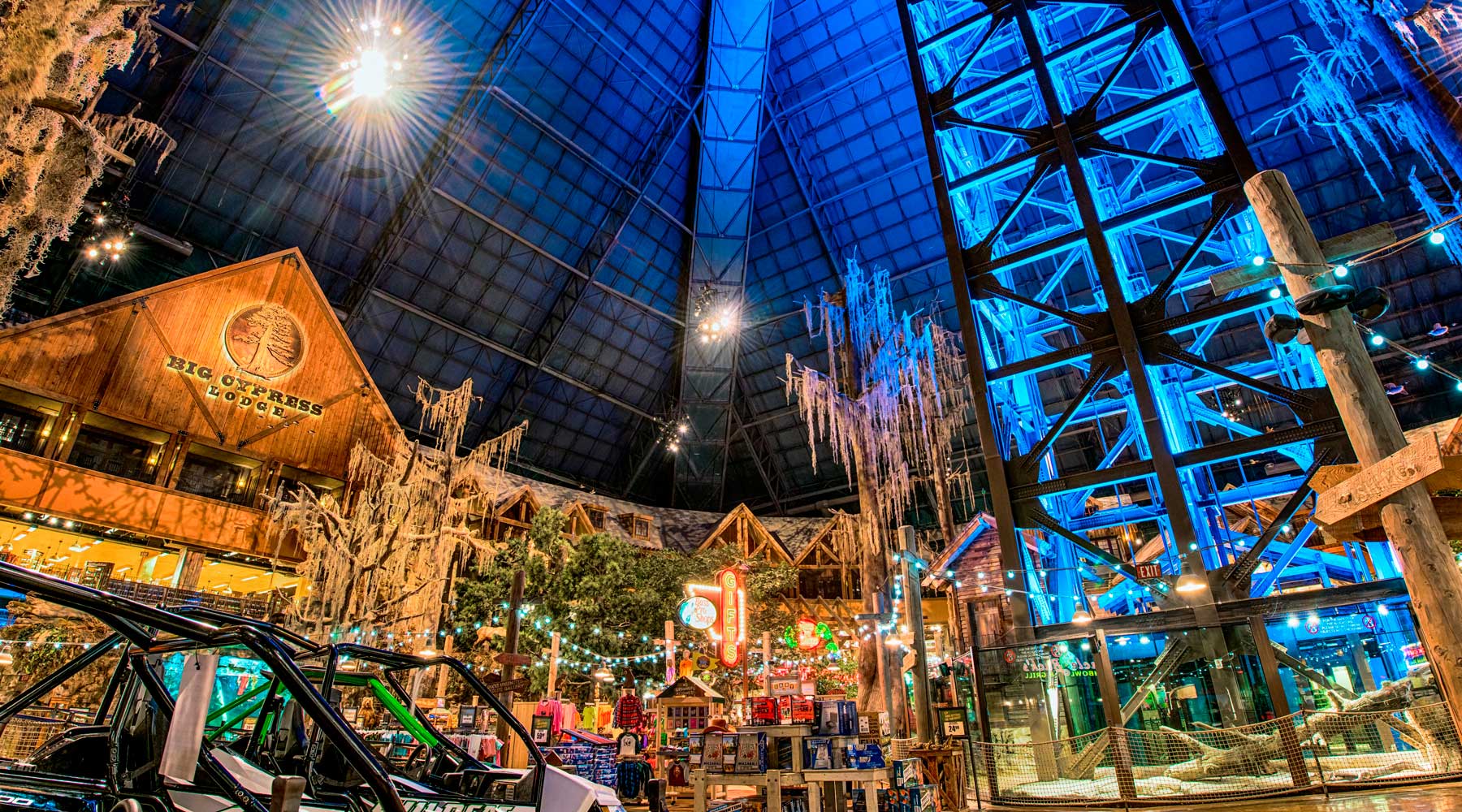 Suppose you are planning to stay in downtown Memphis, one of the best options for hotels in Big Cypress Lodge. In the lodge, there are over 100 comfortable rooms. You could stay in the treehouse retreats, private cabins, large lodge rooms, or in one of the private cabins. Big Cypress Lodge is built in a pyramid design giving you a different view from the top. The rooms at the Big Cypress Lodge are smoke-free and very comfortable for people of all ages.
Big Cypress Lodge provides ample parking, free Wi-Fi, an excellent fitness center, a coffee maker in every room, and a bar. What's more, you can book a family suite instead of booking a room for each individual. Additionally, the facility has an ATM.
The rooms come with a seating area and a flat-screen TV. The bathrooms in the rooms are immaculate. If you have some work to do while on your trip, you can do it in the rooms since every room has a desk that you can use. Another thing that visitors love here is the customer service which is excellent.
The Guest House at Graceland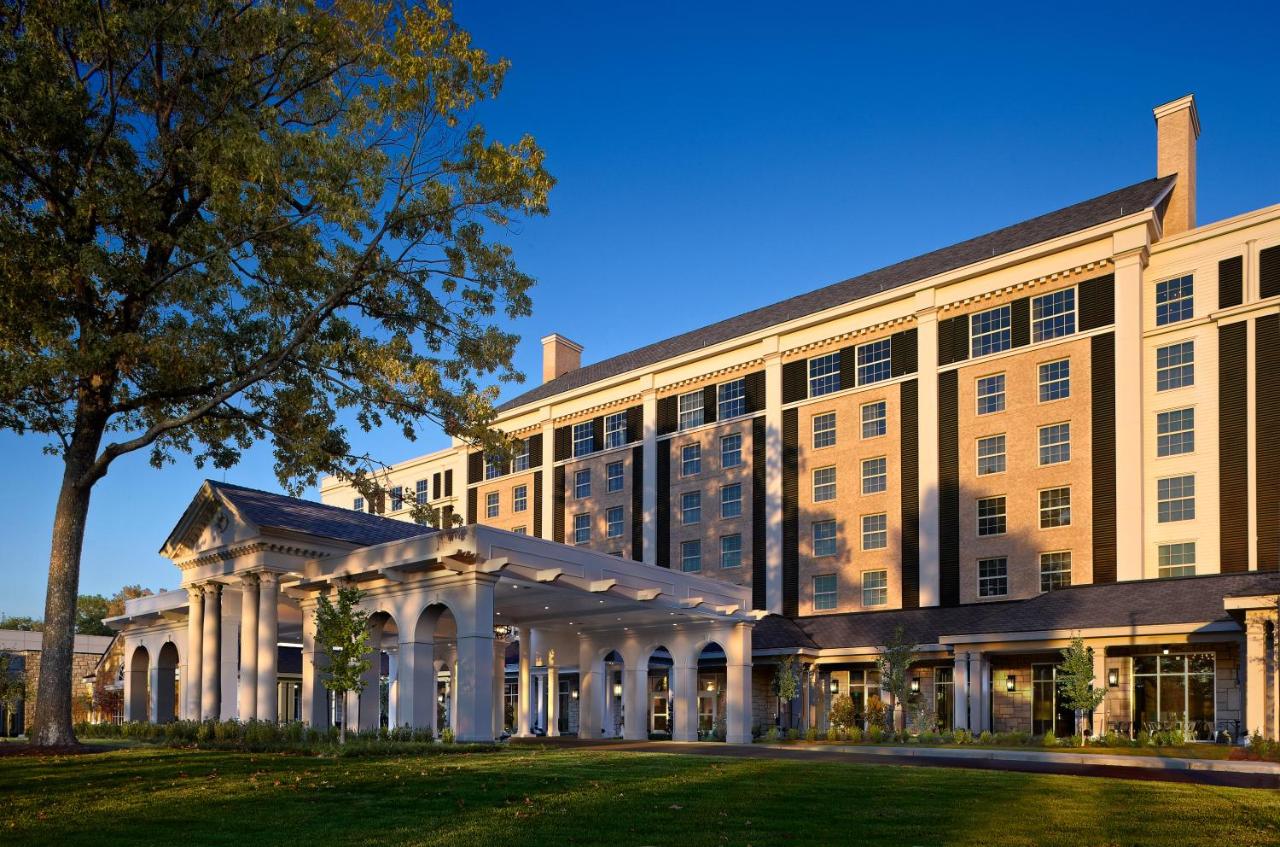 As aforementioned, Elvis Presley's Graceland Mansion is one of the top tourist attractions in Memphis. If you have visited the mansion and want to spend the night around, the best option is The Guest House at Graceland. The guest house is just near Presley's Mansion, and it will take you about five minutes to get there on foot. There are two restaurants inside the hotel, so you will not need to worry about where to eat.
Additionally, there is a theater and an outdoor pool and bar where you can hang out in the evenings. Inside the rooms, there is a flat-screen TV, coffee maker, and a working desk. Also, there is a comfortable sitting area and a mini-fridge. The customer service is excellent and convenient.
There is a fitness center if you are big on working out. You can buy souvenirs at the on-site gift shop. The guest house is conveniently located next to Graceland mansion, just 6 miles from Beale Street, and a 15-minute drive from the Memphis Zoo – some of the most popular tourist destinations in Memphis. The Memphis International Airport also is just 2 miles away.
Memphis is a great city in Tennessee in terms of beauty, culture, cuisine, and music. Top attraction sites include Memphis Zoo, Beale Street, Elvis Presley Mansion from Graceland, and more. Some of the top places to stay in the city include the Peabody Memphis Hotel, Hotel Napoleon, The Guest House at Graceland, Big Cypress Lodge, and The Westin Memphis Beale Street. The hotels discussed are family-friendly and offer amenities suitable for families. You won't regret staying in any of the recommended hotels.
More about our TFVG Author
A seasoned traveller, Dad, and avid sports tourist, James foundered The Family Vacation Guide to share his expert vacation experiences- especially when it comes to being a travelling family man.
Featured in Travel articles such as Travel + Leisure, TripSavvy and SFGate, you know you're reading some of the best vacation tips online.