With the famous parks, sports arenas, and celeb-owned restaurants, Dallas gives you the perfect representation of Texas. It may seem like just a busy city with a couple of noteworthy skyscrapers, but Dallas actually has plenty of sites for family fun activities. Whether you're looking for indoor activities – like visiting wild bill's western store – to keep the kids entertained or fun outdoor activities to enjoy a hot summer day, Dallas has several options that will undoubtedly meet your expectations. This travel guide will take you through the best attractions in Dallas and what you can expect when visiting with the kids.
Five Reasons Why Dallas Is the Perfect Family Vacation Destination
There are many reasons to visit Dallas, but we thought we'd give you the top five reasons that bring people to the third-largest city in Texas!
The History
Dallas is rich in history and so there are several museums that you can visit with the family including the Dallas Museum, The African American Museum, and the Flight Museum. In these historical museums, you can discover everything about the first oil discoveries, the railroad association, and aviation history. Dallas also boasts historical parks that you can explore and special events that celebrate the many historical moments of the city.
Sports
If your family loves sports, Dallas is definitely a place you can have a lot of fun in. This city takes sports seriously and its teams are its pride and joy. Who hasn't heard of the Final Word Dallas Cowboys? However, if football is not your favorite sport, you can also catch the Dallas Mavericks playing basketball, the Dallas Stars playing hockey, or the Texas Rangers playing baseball. Catching any of these games will allow you to experience the exciting atmosphere of loyal and passionate Dallas sports fans.
Food
You can't go anywhere in Texas without having a traditional Texan barbecue or Tex-Mex feast. Dallas is no different. You can take your family out for a mouth-watering barbecue eating slow-cooked meats, smoked to perfection. There are several restaurants and food trucks that specialize in this and you will not be disappointed.
Cowboys and Rodeos
The Dallas Cowboys are not the only cowboys in Texas. Dallas often has rodeos to demonstrate their love of all things cowboy. The events differ in size and activities, but you and your family can get to experience what it means to be a cowboy. Rodeo events include bull-riding, calf-roping, and barrel racing to name a few. However, you can always enjoy the good food and live music or just shop for some authentic cowboy boots!
Fun Activities
Whether your family enjoys leisurely indoor activities or outdoor adventures, Dallas has many options for each of them. The city doesn't just have one entertainment district either – it has several, including downtown Dallas, the Bishop Arts District, the Designer District, and the West End to name a few. Each of these areas has family-friendly attractions that will fascinate, educate, and excite your family. There are also plenty of places that offer free admission!
When's the Best Time to Visit Dallas With Kids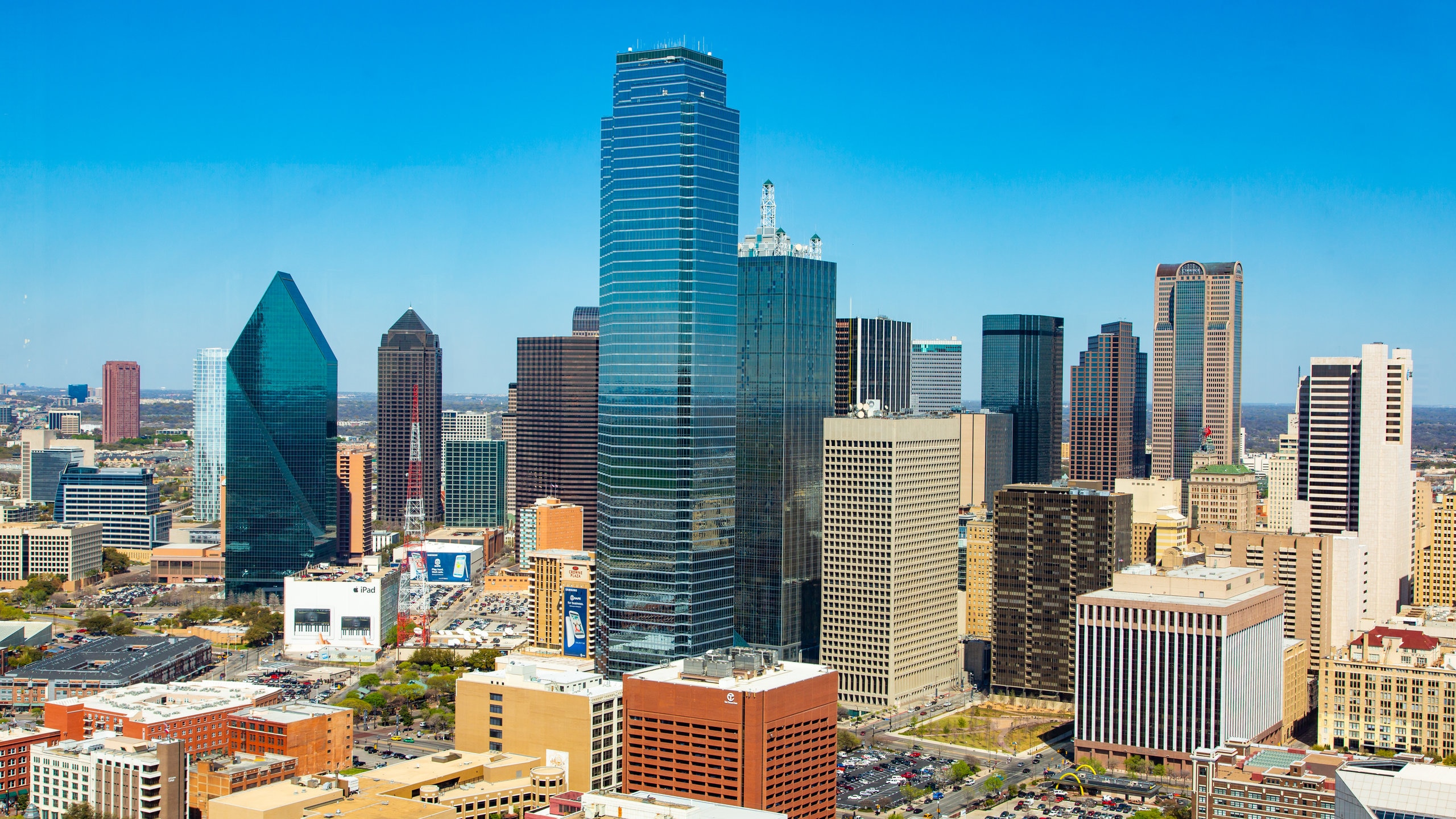 As much as there are fun things to do in Dallas all year round, the best time to visit with the kids is probably in the fall. It is not as hot as in the summer months, so the family won't be too uncomfortable or cranky. This is especially true for those visitors who are not used to the Texan heat. It will also be less busy in the city than in the summer when everyone is on holiday. A trip in the fall will also help you avoid the peak prices of hotels in the vacation season.
That being said, you can still visit Dallas at any other time of the year as there is plenty to do no matter the weather. It just depends on your itinerary, budget, and what you want to do while you are there.
What's the Weather in Dallas Across the Year?
Dallas, like other states in the Southern US, has hot summers and mild winters. The average daily temperature in the city is 77.9 °F.
Summer (June – August)
Summer in Dallas is hot and humid. It is not uncommon that temperatures exceed 90°F during the day and stay well above 70°F in the evening. The high temperatures can be difficult to manage if you are not accustomed to humidity. Many people try to stay indoors in air-conditioned venues to make it through the heat of the day. Outdoor activities will also have to be planned for the early morning or late afternoon to escape the high temperatures and extreme humidity.
Fall (September – November)
Fall in Dallas offers warm and pleasant weather. The daytime highs range between 50 and 80°F but the temperatures drop off rapidly the closer you get to December. This is still a popular time to visit Dallas as people can enjoy the brilliant colors of fall and the more comfortable weather. The city is also less busy in the fall as compared to summer, but still has several events that will keep families busy.
Winter (December – February)
Winter temperatures are usually above 55°F during the day. However, during the evening it can plummet below 40°F. Snowfall is quite rare but has been known to occur around January. Dallas is usually very quiet in the winter months and it's probably the cheapest time of year to visit. You can use this time to explore indoor venues like the Dallas Museum or enjoy one of the many shopping malls.
Spring (March-May)
Spring temperatures range between 70°F and 85°F. It is a beautiful time to visit Dallas and the seasonal flowers are a wonderful sight. The weather at this time of year can be a bit unpredictable and thunderstorms can disrupt your plans. This is also the most likely time of year that a tornado would hit Dallas, although they are few and far between with the last one being in 2019.
What's the Perfect Length of Time to Spend in Dallas?
The perfect amount of time to stay in Dallas is for three to four days. This will give you enough time to see all the Dallas attractions. However, the amount of time you spend in Dallas ultimately depends on your budget and what you want to do. A lot of people also like to stay in Dallas and venture out on day trips to Fort Worth or Turner Falls. If making day trips are part of your plan, you might want to add an extra day or two so that your kids aren't too tired from traveling.
The Best Things to Do With Kids in Dallas
Dallas has several activities for kids and adults alike to enjoy. The great thing is that there are amazing outdoor and indoor activities that ensure that there is something for everyone to enjoy. Here are some of the best things to do with your kids in Dallas.
Dallas Arts District
The Dallas Arts District lies in Downtown Dallas and covers approximately 118 acres. This makes it one of the largest arts districts in the country! There are three museums here. The first is the Dallas Museum of Art which is situated on North Harwood St. The museum features an incredible array of art that includes works of art from different cultures and periods in history. Exploring the museum will take up most of your day, so it is recommended you grab a big breakfast before because there is no food allowed inside.
The second is the Nasher Sculpture Center. It is just adjacent to the Dallas Museum of Art and has both indoor and outdoor galleries. The last museum is the Crow Museum of Asian Art which is associated with The University of Texas. You can purchase tickets online to avoid any queues when you visit these museums.
Reunion Tower GeO-Deck
The Reunion Tower GeO-Deck is the place to go if you want an exceptional view of the Dallas skyline. This is definitely a place to take your teenagers for some unforgettable photos as the GeO-Deck gives you a 360-degree view of Dallas. There are also several interactive touchscreens available that provide information and fun facts about the surrounding areas.
Dallas Zoo
The Dallas Zoo is 106 acres of pure family fun. Home to over 2000 animals, the Dallas zoo is a fun place for your little ones as you can enjoy a walk through the zoo or take them to the Lacerte Family Children's Zoo for some fun activities.
The Dallas Zoo also has some beautiful exotic birds at Travis and Zach's Landing Aviary. In addition, kids and adults alike enjoy the Wild Encounters exhibition which gets you up close and personal with some of the animals at the zoo.
Dallas Arboretum
The Dallas Arboretum is one of the most beautiful botanical gardens in the state. It also attracts a lot of families because of the Rory Meyers Children's Adventure Garden. This garden has plenty of games and adventures for children to enjoy. The Dallas Arboretum also sometimes hosts live music events and provides an excellent backdrop for impromptu family photo shoots!
Klyde Warren Park
The Klyde Warren Park is perfect for a fun family day out. Not only is the park beautiful, but it also provides the ideal spot for a picnic lunch and the kids can enjoy the many activities they have available. This includes interactive fountains, a playground, and the famous storytelling tree. You can also explore the botanical gardens and have fun at The Dallas Morning News Reading and Games which are free of charge!
Texas Discovery Gardens and Butterfly House
The Texas Discovery Gardens and Butterfly House is a favorite among visitors to the Dallas area as it provides a wonderful opportunity for kids to learn about nature. There are several activities you can enjoy at any time of the year, including nature trails, organic gardening, and botany workshops. The Texas Discovery Gardens is also home to the Snakes of Texas exhibit and a mini train garden with three trains for the kids to ride in.
Galleria Dallas Ice Rink
Galleria Dallas is a shopping mall with an ice rink at its center. The ice rink is open all year round and provides a wonderful escape from the Dallas Heat. You can rent skates at the venue and even join a class if you want to improve your skating skills whilst there!
Frontiers of Flight Museum
The Flight Museum celebrates decades of flight history. They have several replicas of planes. From the Wright brothers to space flight history, the Flight Museum has all the information for any budding aviator in your family. In fact, you can even have a birthday party in a special room at the Flight Museum, but you must make a booking in advance.
Perot Museum of Nature and Science
If you have a science buff or two in the family, the Perot Museum of Nature and Science is the ideal place to visit. There are five floors to this museum, and it features interactive exhibits that are fun and educational for the entire family. Whereas most museums have a no-touch policy, the Perot Museum encourages kids to interact with the displays to learn more. It is a wonderful place for kids to explore and learn more about exciting careers and possibilities in science.
Dallas World Aquarium
The Dallas World Aquarium is a wonderful experience for the entire family. They have interactive exhibits and special performances, and you can witness the feeding times of the various marine animals. The Dallas World Aquarium is also known for its amazing rainforest view that has some incredible animals, including sloths and vampire bats!
Medieval Times Dallas
The Medieval Times Dallas is a great break away from all things Texas. Families love the quirky and action-packed Medieval Times tournament that shows several knights partake in classic medieval games on horseback. You can sit back and cheer them on while you enjoy a memorable Medieval Times dinner!
The Sixth Floor Museum
The Sixth Floor Museum is for conspiracy theorists and history buffs. Housed in the Dealey Plaza, which is connected to the assassination of President John. F. Kennedy, The Sixth Floor Museum is a popular stop for tourists. You can book a two-hour tour through the museum and learn more about all the conspiracies regarding the assassination that they have preserved. It's a great place to learn more about American history and see the place where the assassination occurred.
Epic Waters Indoor Waterpark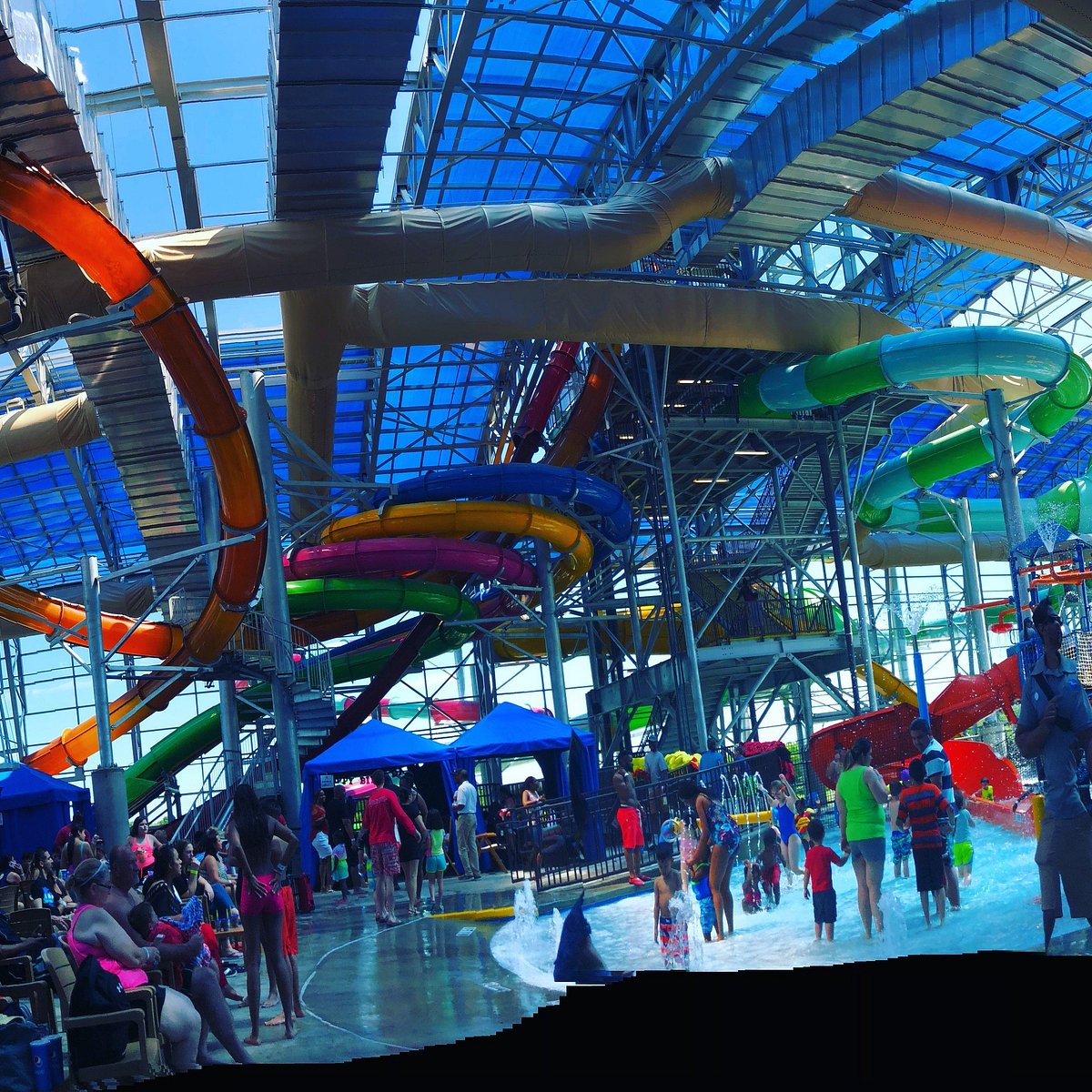 You can find the largest waterpark in Texas in Grand Prairie. Epic Waters has everything you could ever want from a water park – a lazy river, water slides, and a wave pool. They cater to kids of all ages and adults will not be disappointed with all the fun things that they have available.
The Best Family Hotels & Resorts in Dallas
Hotels and resorts in Dallas are amazing destinations themselves. They have so much to offer and provide easy access to nearby Dallas attractions. Here are some of the best places to stay in Dallas, Texas.
The Westin Galleria Dallas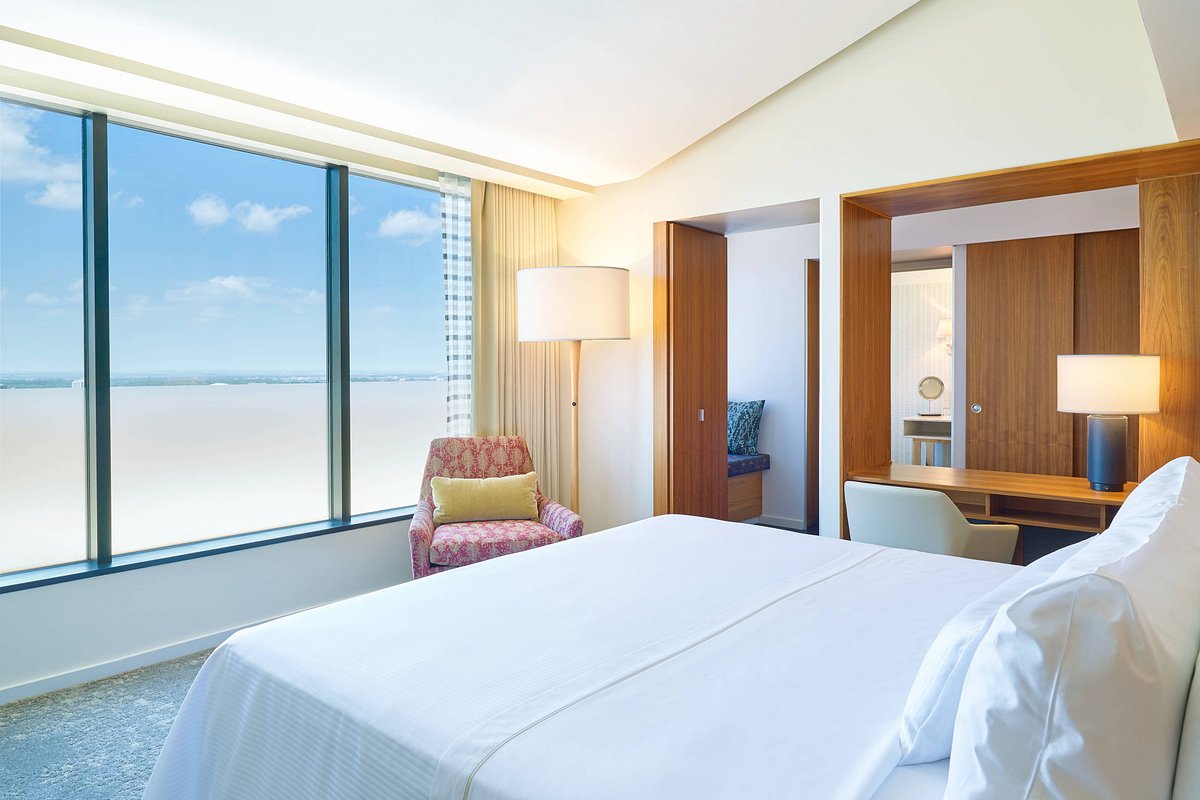 If your family loves shopping, what can make them happier than staying at a hotel that is part of a shopping mall? The Westin Galleria is a 4-star hotel in North Dallas that offers spa treatments, a video game room, restaurants, a fitness studio, and a rooftop pool. This is all just in the hotel – you can still easily access the mall for even more dining options.
Great Wolf Lodge Grapevine
Great Wolf Lodge is in Grapevine, a city between Dallas and Fort Worth. This resort has plenty of fun family activities, but it is an absolute favorite amongst the kids. The resort has laser tag, a lazy river, water slides, and scavenger hunts. There's also an arcade, rock climbing wall, and organized games and contests throughout the year. To be honest, you might find it hard to get the family to leave the resort!
Gaylord Texan Resort and Convention Center
The Gaylord Texan resort is massive – the atrium alone spans 4.5 acres and features everything you could ever need while on vacation. There are restaurants, shops, an arcade, an indoor pool, a waterpark, and nature trails. You can also easily access the nearby family attractions by using the resort shuttle. The Gaylord also holds an annual event that features ice sculptures and slides that the entire resort can enjoy.
Magnolia Hotel
You can find the Magnolia Hotel in downtown Dallas. This historic hotel is in the building that was the first skyscraper in Dallas. It is more of a luxurious hotel that can offer you all the comforts and give you easy access to the surrounding areas. You also can never get lost if you're staying at the Magnolia Hotel because all you have to do is search the Dallas skyline for the iconic red Pegasus.
What's the Average Cost of a Hotel in Dallas?
It's impossible to give you an accurate average cost of a hotel in Dallas because they are all so different and offer different amenities. In actuality, the cost will depend on the number of family members and the duration of your stay. Different hotels also charge differently depending on the ages of your kids. However, hotels will cost much more in summer than at other times of the year as this is the peak tourist season. Therefore, you should always aim to book your accommodation early to avoid paying more for last-minute bookings.
The Best Places to Eat With Kids in Dallas
Dallas may be a bustling city but that does not mean it doesn't have any family-friendly restaurants. There are several favorite eateries among locals and tourists that have excellent outdoor play areas to keep the kids entertained.
Hat Creek Burger Company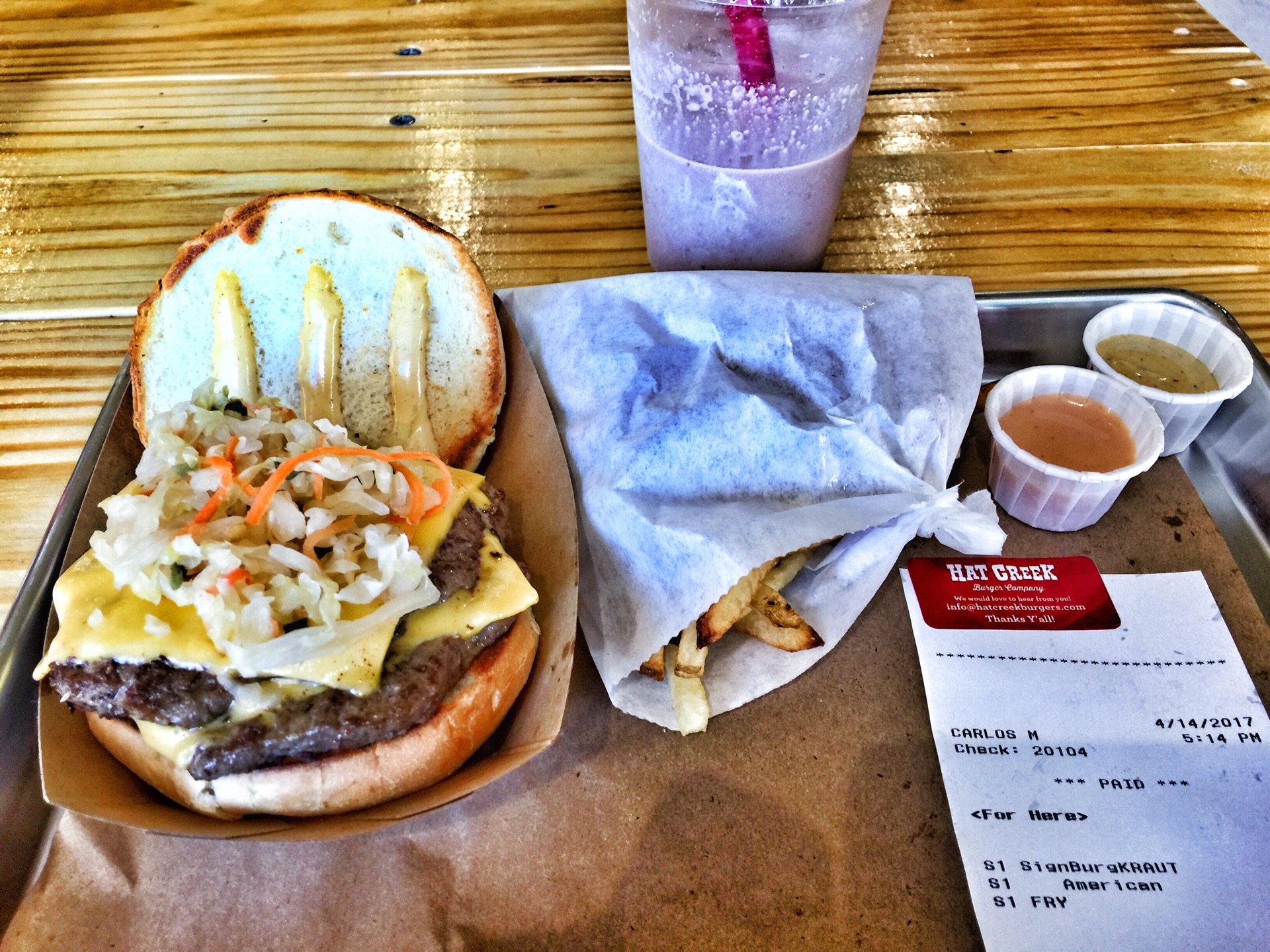 First up is the Hat Creek Burger Company, which is where you need to take the family if you are craving burgers, fries, and shakes. With an outdoor play area for the kids, the Hat Creek Burger Company is family-focused ensuring that everyone has a good time.
The Magic Time Machine
The Magic Time Machine is a themed restaurant that will thrill your kids. The staff are dressed in costumes and are completely in character throughout the evening. The eccentric decor will have everyone fascinated while the kids can enjoy their very own menus.
Norma's Cafe
Norma's Cafe in Dallas is a must if you want to try authentic Texas home cooking. Norma's Cafe also runs community events throughout the year and has everyone feeling as if they belonged. They have five locations across Dallas, and you should prepare yourself for large portions!
Dallas Farmers Market
The Dallas Farmers Market has been in existence since 1941. At the very heart of downtown Dallas, the Dallas Farmers Market offers everything from farm-fresh produce to delectable local meals. It provides a wonderful day out with the families and your kids can learn more about where food comes from.
Fireside Pies
Fireside Pies is the place to go if your family loves pizza. Kids will love the cheesy goodness of Fireside Pies. They are also a firm favorite because they cater to gluten-free customers as well.
Celebration
Celebration is another Dallas institution that your family will love. It has a homely feel and serves a variety of food that will satisfy the whole family. The best part about Celebration is that they have a store next door that sells their most popular meals already packed and ready to go. This is a wonderful option if you want to pack a picnic lunch for the family!
The Best Day Trips From Dallas That the Whole Family Will Love
Traveling from Dallas to nearby family-friendly attractions is highly recommended. Some drives are longer than others, but they each give you a wonderful opportunity to make the best of your family vacation.
Longview
Longview is a two-hour drive from Dallas but it is definitely worth the trip. There are several exciting events to attend in Longview including The Great Texas Balloon Race. The kids can enjoy the trampoline parks, go ziplining or go for a ride in a hot air balloon.
Fort Worth
Fort Worth is just a 40-minute drive from Dallas but the vibe is completely different. The pace of the city is slower than in Dallas and there is plenty of activities to enjoy with the family. You can visit museums, the Fort Worth zoo, and the Texas Motor Speedway. A day trip to Fort Worth feels like a vacation within a vacation!
Arbuckle Wilderness Park
A two-hour drive from Dallas, Arbuckle Wilderness Park provides 200 acres of wilderness to explore. You will have to drive your own vehicle through the park, but you will get to see several animals. The park also has special times at which they will allow you to feed some of the animals and you can visit the reptile house and petting zoo.
Six Flags Over Texas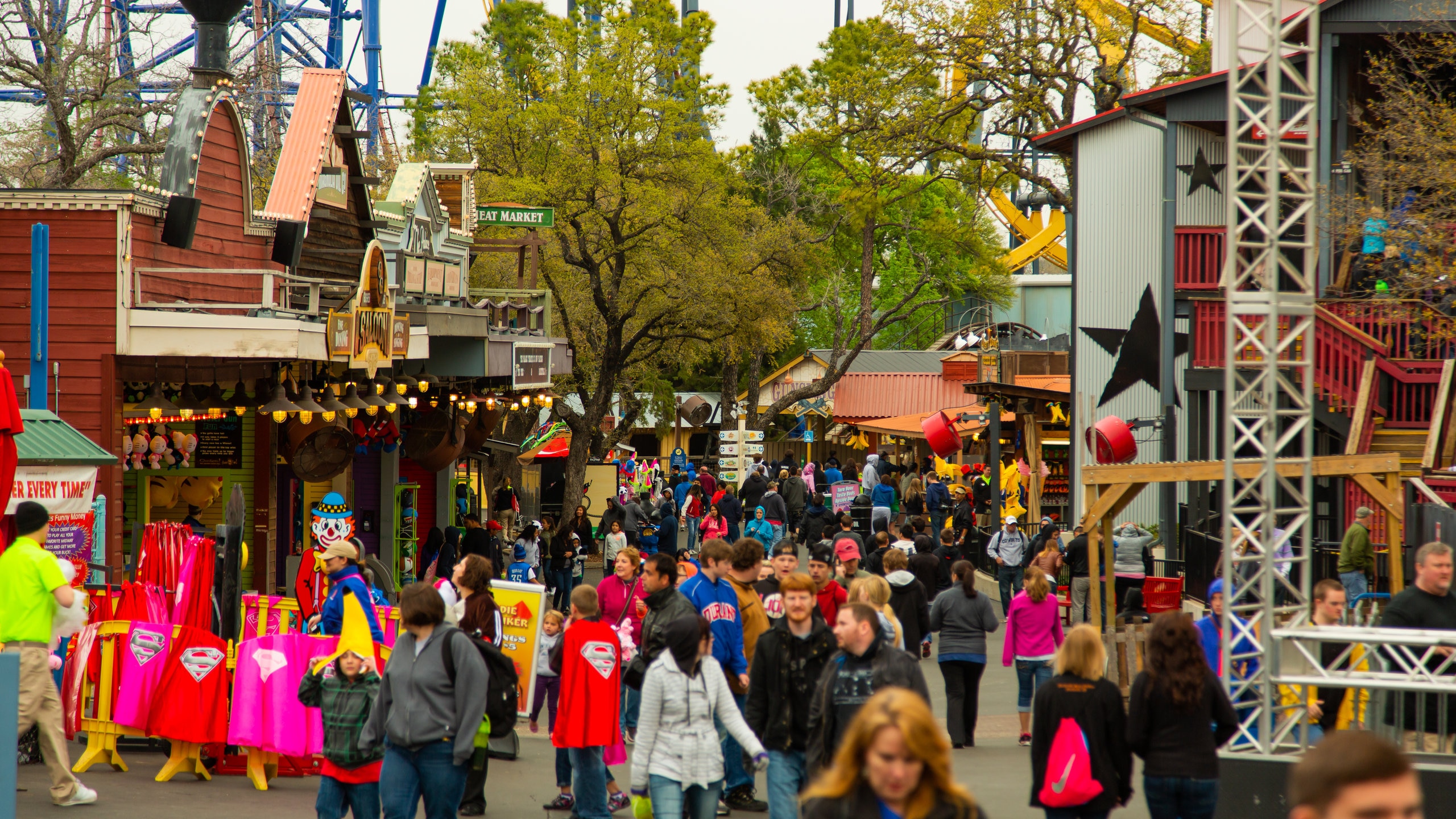 The first ever Six Flags built, Six FlagsOver Texas is just a 20 min drive from downtown Dallas. It is listed as a day trip just because it is a whole-day affair. There is no shortage of entertainment at Six Flags from the roller coaster rides to the themed events.
How to Get Around Dallas During Your Vacation
Dallas may seem too big a city at first, but it is actually quite walkable. That being said, it might be difficult to walk around with kids so it's better to know what the alternatives are.
Rental Car
A rental car is a good idea if you don't want to worry about how you're going to get around the city and head out on your planned day trips. However, you must brace yourself for Dallas traffic, especially during rush hours. It can get quite hectic and in the extreme heat of summer, you may get a bit irritable.
Parking spaces in the downtown area are available but you will have to pay. It is recommended that you do some research beforehand to find parking garages that are affordable and near your destination.
Bus
Buses in Dallas are reliable and cheap. You can even purchase a day pass prior to your trip. It is worthwhile to familiarize yourself with the bus system as it can get confusing. However, it is possible to use Google Transit and DART's travel planning tools to help you with this. You will also need the exact amount of cash if you plan on purchasing your tickets on the bus.
Rail
The DART light rail system in Dallas is extremely popular. The rail runs all through the week and is efficient and affordable. During the peak season, you can expect a train every 15 minutes. The lines are identified by different colors and you can also take a train to Fort Worth.
Taxi
There are taxis available all over Dallas. However, they are not a popular choice as they can get expensive and you may have to wait a while for a rideshare taxi to get through the Dallas traffic.
The Best Ways to Get to Dallas for Your Vacation
Getting to Dallas will depend on where you're coming from. There are several transportation options available including air, bus, rail, and road. Dallas has three airports – Dallas/Fort Worth International, Dallas Love Field, and Addison Airport.
You can also travel to Dallas by train or bus. These are cheaper options but it also depends on your kids' comfort levels as this will be a longer trip than flying.
Top Tips for Staying Safe in Dallas When Visiting With Kids
Whenever you travel with your kids, safety is probably the first thing that you consider. This is why we thought it's best to have some top tips for staying safe in Dallas.
Plan Ahead
You have to plan ahead when you have kids. Even if you want to surprise them, it is always worthwhile doing a bit of research about where you are going and what you should look out for. Therefore, even if they are distracted by their surroundings, you can be a bit more alert and know what to look out for. Even things like knowing where to park and the quickest way to your destination are important.
Be Prepared for the Heat
The Dallas heat can be brutal if you are not used to extreme heat and humidity. Ensure that you pack sunscreen and stay hydrated. It is best to plan outdoor activities early to avoid the peak heat experienced from midday onwards.
Carry a First Aid Kit
A basic first aid kit can come in handy, especially when traveling with kids. You can deal with scrapes and small cuts quickly which will allow them to get back to their activities.
Stay In Busy Areas
It is always best to stick to busy areas and not venture into quiet streets, especially at night. While pickpocketing and muggings are not common, they do occur. During the tourist season, there will be more people around, but it is always best to remain alert and aware of your surroundings.
Have a Family Plan
Traveling as a family always requires a plan. If your children are old enough, give them the basics of what they should do if you are separated for any reason. Always ensure that they are within sight. If you are traveling with toddlers, it is always recommended that you write your details down somewhere on their clothing or bags. This is just a precaution, but it is best to have it done.
In Summary
Dallas has many fun places to explore with your family. Whether you enjoy art, waterparks, the zoo, or being in nature, there are several family-friendly attractions for you to enjoy. You can even plan ahead and purchase tickets or a Dallas CityPass online to avoid long queues at the venues. So, what are you waiting for? Dallas has everything you need for a great family vacation!
More about our TFVG Author