Fort Worth, Texas, is a magical place perfect for a family vacation. Located in the heart of the Lone Star State, this city bursts with culture, history, and entertainment. Whether you're a fan of the local history or not, you'll find plenty to love about this vibrant destination.
From world-class museums and cultural attractions to thrilling amusement parks and outdoor adventure. So pack your bags, and let's head to the American West for a family vacation you'll never forget!
28 of the Best Free Things to Do in Fort Worth
Fort Worth, Texas, is a fantastic place to visit as it offers a wide range of sights and activities for people of all ages. The city is home to the historic Fort Worth Stockyards National Historic District, which provides guided tours and daily cattle drives for individuals interested in history.
There are a lot of art museums and galleries to explore in Fort Worth's vibrant arts and cultural sector. Overall, Fort Worth is an excellent place for a family vacation since it has plenty to offer everyone.
With so many activities to participate in, we will look at the top 30 activities and places to explore without spending money.
1) Kimbell Art Museum
One of the best tiny museums in the world is the Kimbell Art Museum. Isamu Noguchi, a well-known Japanese-American artist, created a sculpture garden and vaults, making the building a work of art.
Despite its small size, this museum is a must-see for every art enthusiast: the permanent collection has works from throughout history by artists like Rembrandt, Monet, and Picasso, in addition to El Greco and Rembrandt. Additionally, there are collections of Asian, Mesoamerican, African, and Egyptian antiquities.
2) Fort Worth Water Gardens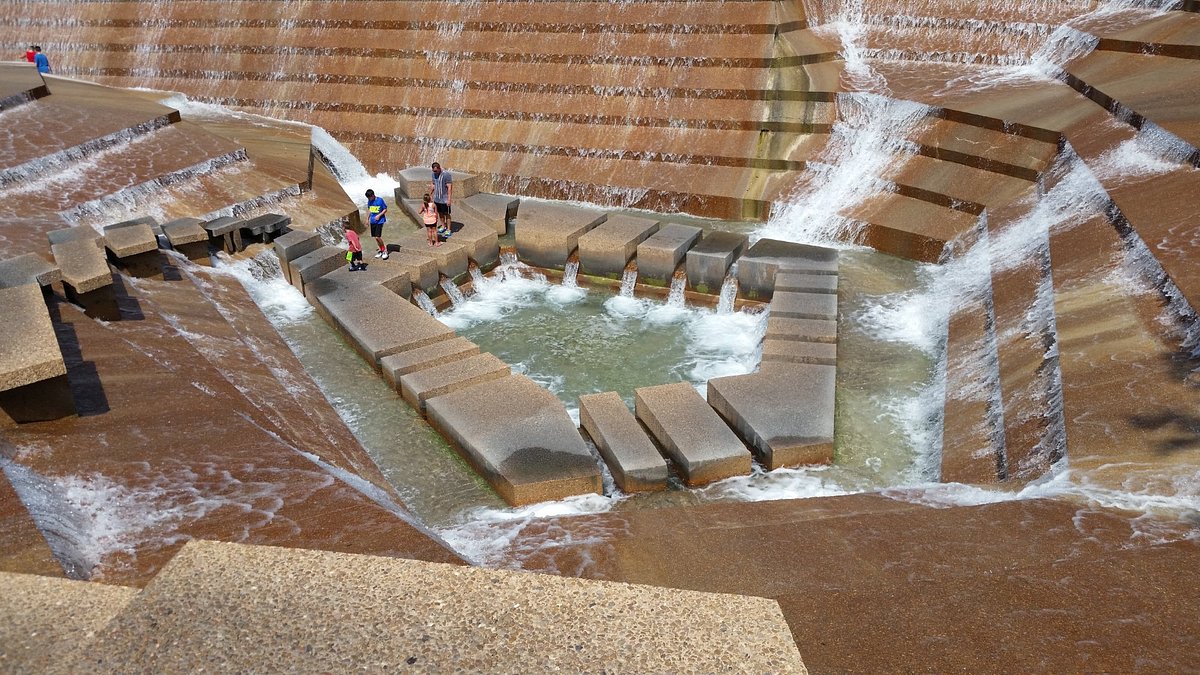 A downtown Fort Worth oasis created by renowned 20th-century architect Philip Johnson is called the Fort Worth Water Gardens, next to the Fort Worth Convention Center. The property, which covers more than 5 acres, has three pools a Quiet Pool, an Aerated Pool, and an Active Pool.
Perhaps the most stunning structure is The Active Pool, water cascades over a canyon of concrete terraces and into a basin 38 feet below. The Quiet Pool is an excellent location for meditation, bordered by bald cypress trees.
The opportunity to witness the pools' stunning architectural illumination is provided by an evening visit to this shaded urban oasis, which is open all year long. Even though the Fort Worth Water Gardens' water features are referred to as "pools," swimming and wading are not permitted there.
3) Amon Carter Museum
Art enthusiasts should not miss the Amon Carter Museum of American Art. In addition to seeing works by iconic artists like Georgia O'Keeffe, Grant Wood, and Jacob Lawrence, visitors to this museum might also uncover a new modern favorite.
The museum displays American art in various media, including paintings, sculptures, photos, and works on paper from the 18th century to the present.
4) Trinity Park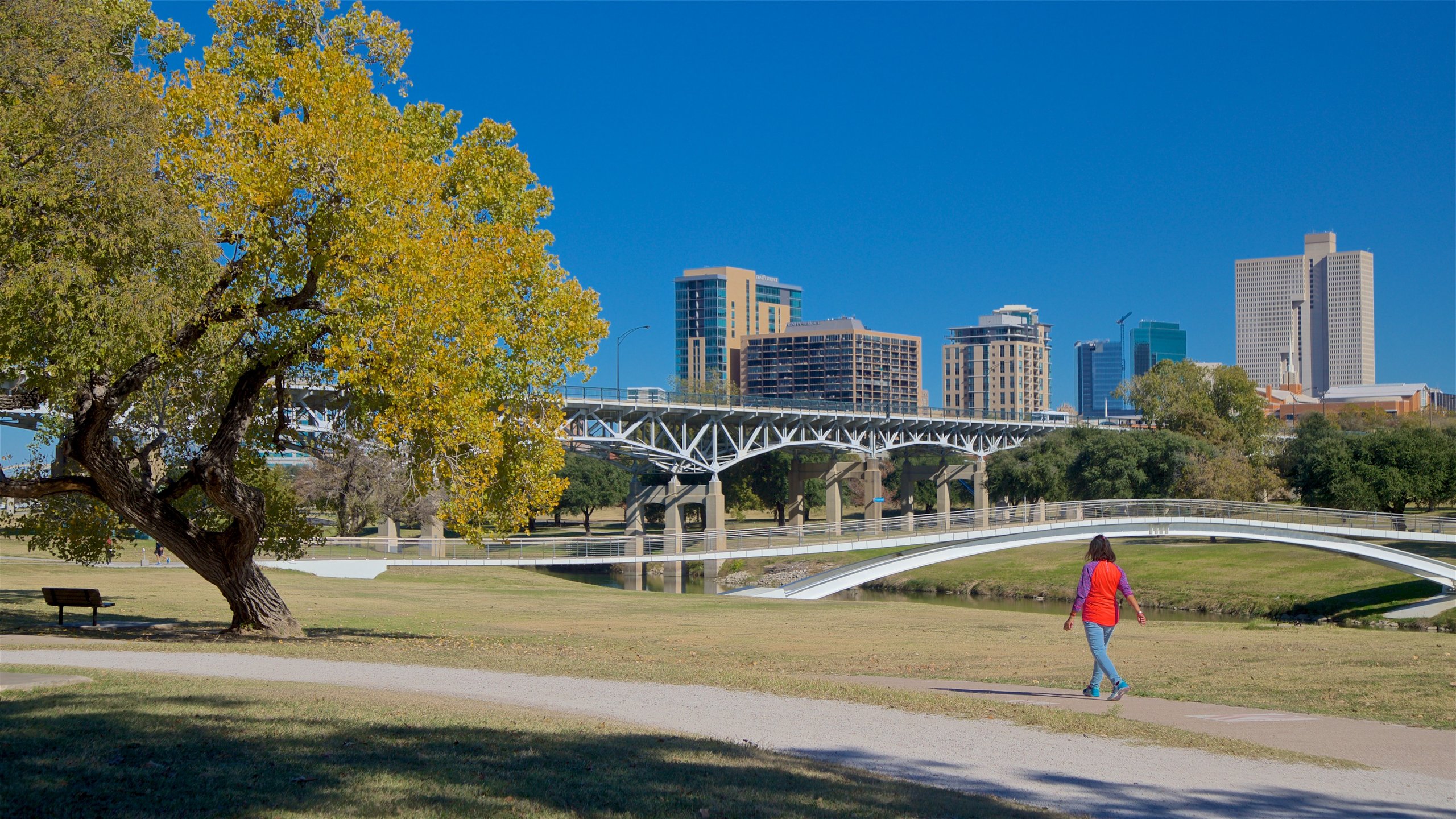 Trinity Park, a large outdoor area of 252 acres, was established in 1892 and has several attractions, such as a basketball court, a playground, and water features. The Trinity River runs through this peaceful urban park, the city's first green space.
It has paved walking and biking trails that lead to the Trinity River Trails, a network of more than 100 miles of asphalt trails. It's simple to spend an entire afternoon here because of the amenities, including bathrooms, drinking fountains, and picnic spaces.
Making this a great add-on to the free things to do in Fort Worth.
5) Fort Worth Botanic Garden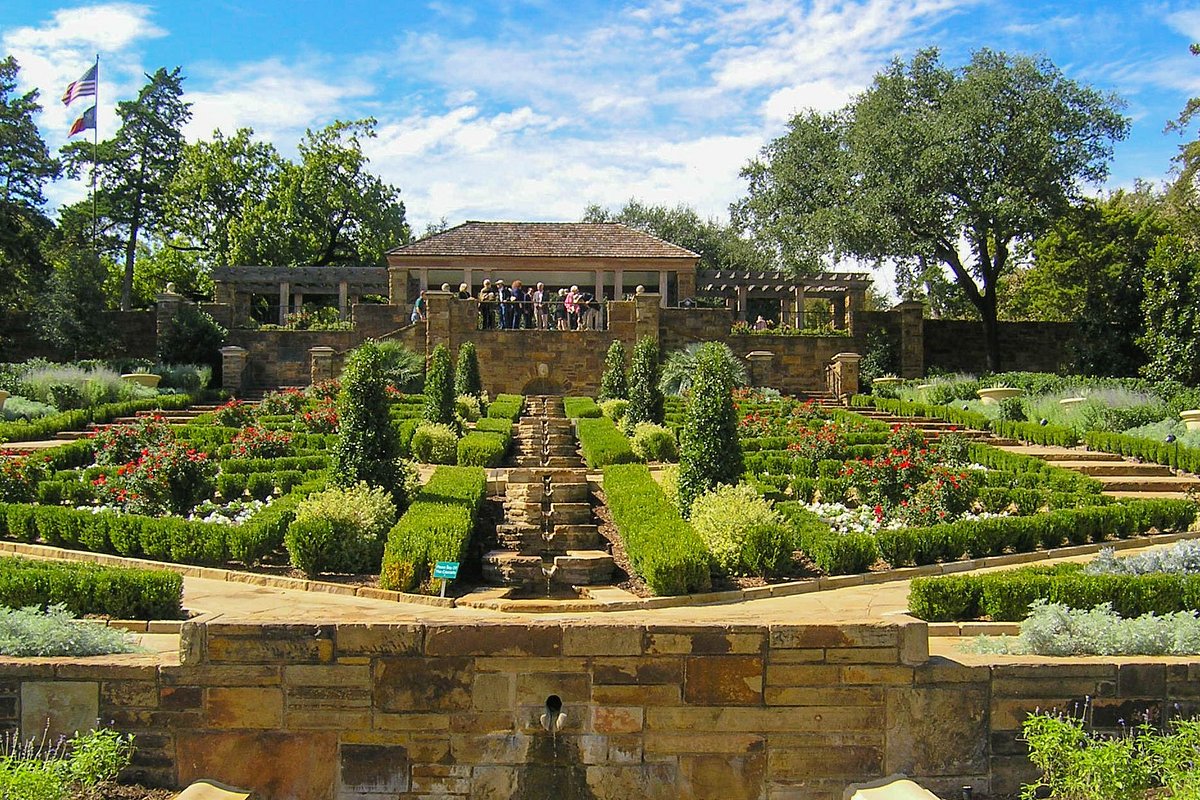 The Botanical Research Institute of Texas is a global botanical research center and teaching facility located in Fort Worth's Cultural District.
This non-profit, global research and education center researches plants and disseminates information about their importance to society. Joining a tour will provide you access to expert docents and guides who are prepared to answer your questions and show you their extensive collections.
The most well-known is the Japanese Garden, which has a copy of Kyoto, Japan's renowned Zen rock garden. Even more so in the spring when the flowers bloom, making the Fort Worth botanic garden a must-see!
Children under the age of five are admitted free of charge. However, adults must pay a fee.
6) Bishop Arts District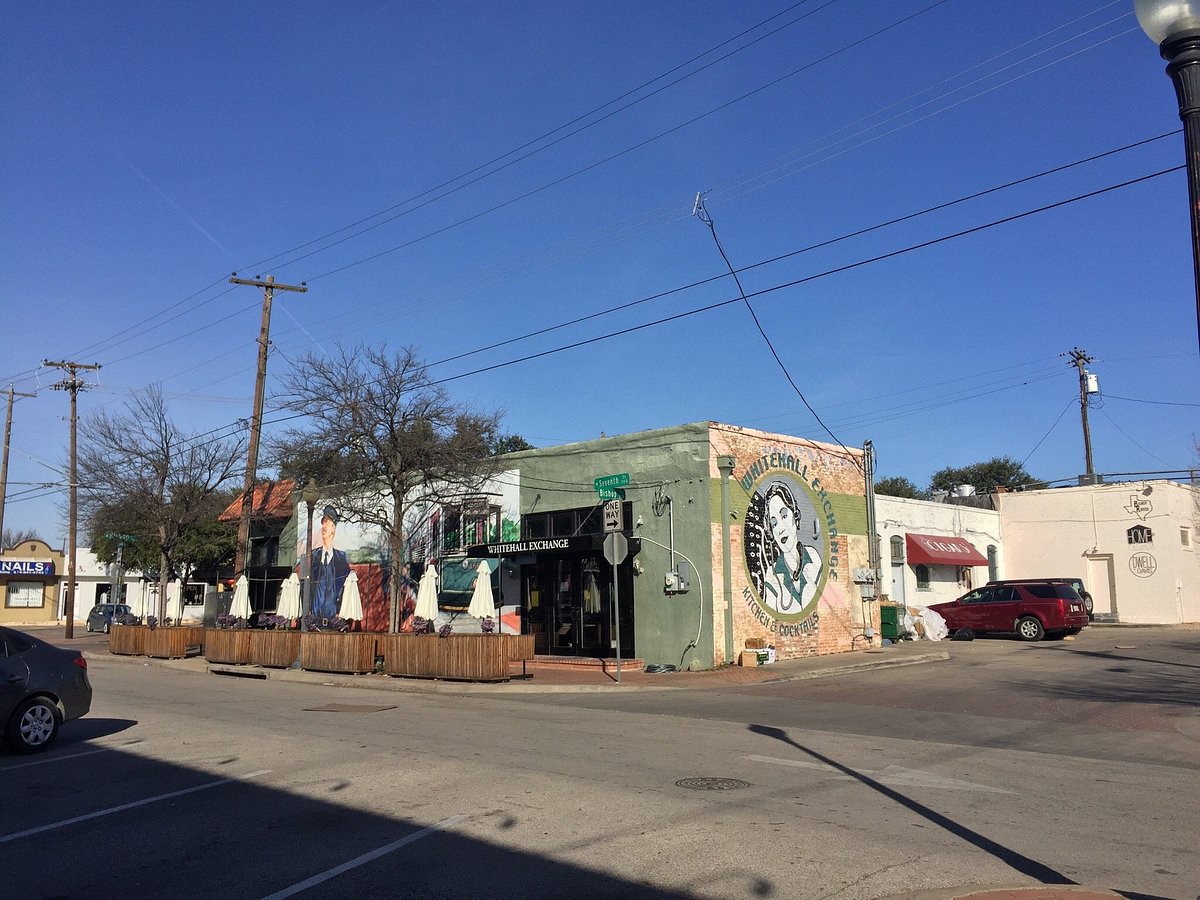 The Bishop Arts District, located in Oak Cliff, is another popular Dallas area with over 60 stores, restaurants, bars, and cafés. There always seems to be something going on. There is also a fantastic cuisine tour of the Bishop Arts District. This tour was a lot of fun!
The Bishop Arts District is located in Dallas' Oak Cliff area. While the Bishop Arts District is safe, other portions of Oak Cliff are not, so use caution when visiting the neighborhood.
7) African American Museum
The African American Museum is a must-see in Dallas, Fort Worth, as it is the country's largest African American folk art museum. The African American Museum features several changing exhibits throughout the year and continuing displays.
8) Modern Art Museum of Fort Worth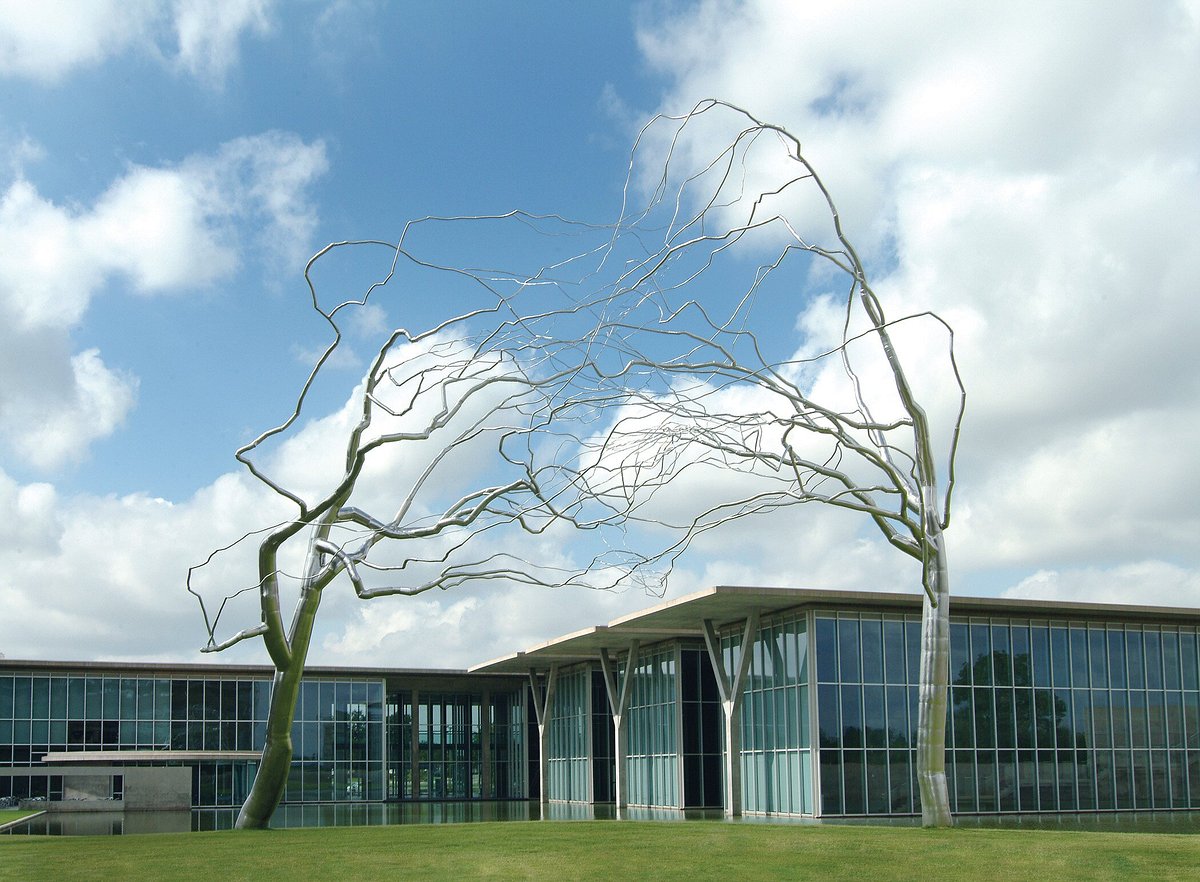 The Fort Worth Modern Art Museum usually charges a ticket to enter, but on Sundays and Wednesdays, admission is free!
Over 3,000 works of art, paintings, sculptures, films, and photographs representing all significant mediums are housed at The Fort Worth Museum.
The Modern, a fantastic restaurant, is located inside the museum. You may have a delicious lunch while admiring a stunning view of the museum's gardens.
9) Trinity River Audubon Center
The Trinity River Audubon Center is the most significant urban hardwood forest in the United States and is situated just south of downtown Dallas. What was previously an unauthorized landfill has been cleaned up and reused for the greater good.
You'll get to enjoy a 130-acre sanctuary. This is a beautiful area to get away from the bustle of the city for a bit of time, with miles and miles of paths and lovely natural green space.
On the third Thursday of every month, from 9 am to 4 pm, you can visit without paying admission even though there usually is.
10) The Livestock Exchange Building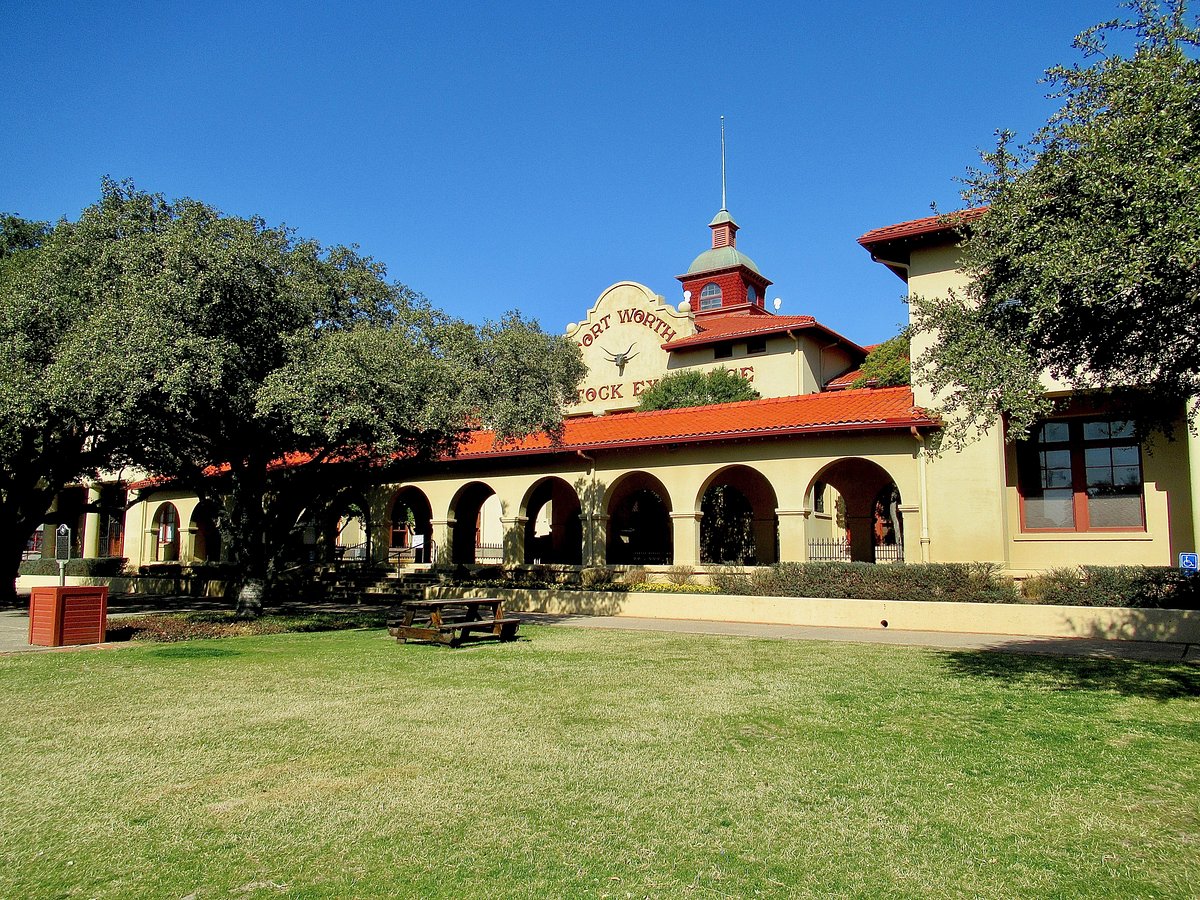 The Livestock Exchange Building, situated amid the storied Fort Worth Stockyards, has a history dating back more than a century.
The exchange building, formerly dubbed "Wall Street of the West," was where cattle merchants would do business.
The North Fort Worth Historical Society Museum has a space in the building that is worth seeing, even if the rest of it is now used as offices.
11) Fort Worth Stockyards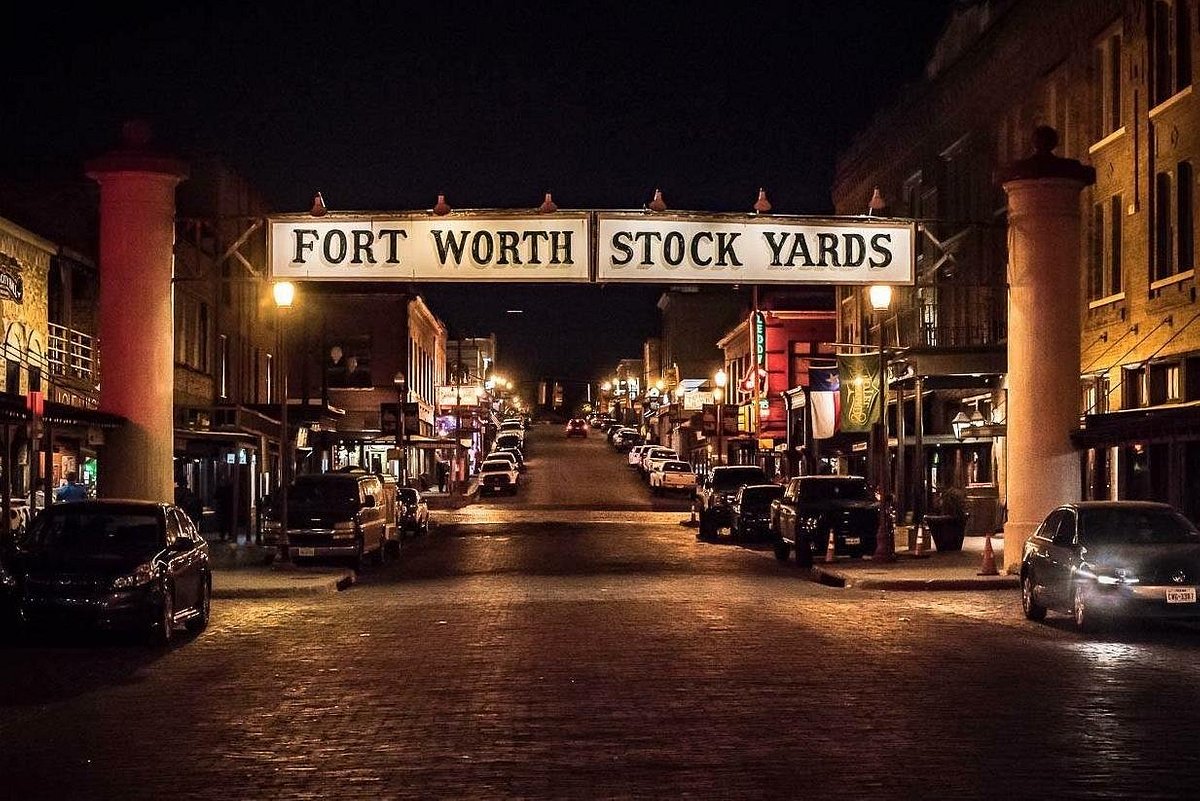 The Fort Worth Stockyards will make you feel like a modern-day cowboy if you hang out there. Besides fantastic dining options, The Stockyards also has a variety of clubs and excellent shopping.
The old brick pathways and the tried-and-true wooden corrals are still present. Before boot-scooting in Billy Bob's and watching the cattle drive on Exchange, the main thoroughfare in the Stockyards, spend some time touring the cow pens.
Spend some time eating at one of the many excellent eateries around. Tex-Mex cuisine, amazing Texas BBQ, and mouthwatering steaks can all be found here. There is also a fascinating ghost tour that is offered at the Stockyards on the weekends as well.
12) Sundance Square
Both day and night are great times to visit Sundance Square. There are many unique stores, fantastic restaurants and pubs, art galleries, and live entertainment venues in this 35-block section.
After spending the entire day shopping, unwind at Sundance Square Plaza while taking in the fountains before going to a play or enjoying a comedy performance.
13) Fort Worth's Molly the Trolley
By boarding the retro-looking Molly the Trolley, you may quickly get about the Fort Worth, Texas, downtown area, including Main Street and the Fort Worth Sundance Square neighborhood.
The charming vintage-style Trolley, Molly the Trolley, makes multiple stops throughout its journey, giving you a convenient way to travel.
The free Trolley provides easy access to the locations you wish to see between Sundance Square and the Convention Center on Main Street. Molly the Trolley operates every day of the week from 10 am to 10 pm. For Molly the Trolley, the typical wait time is 15 minutes.
14) River Legacy Park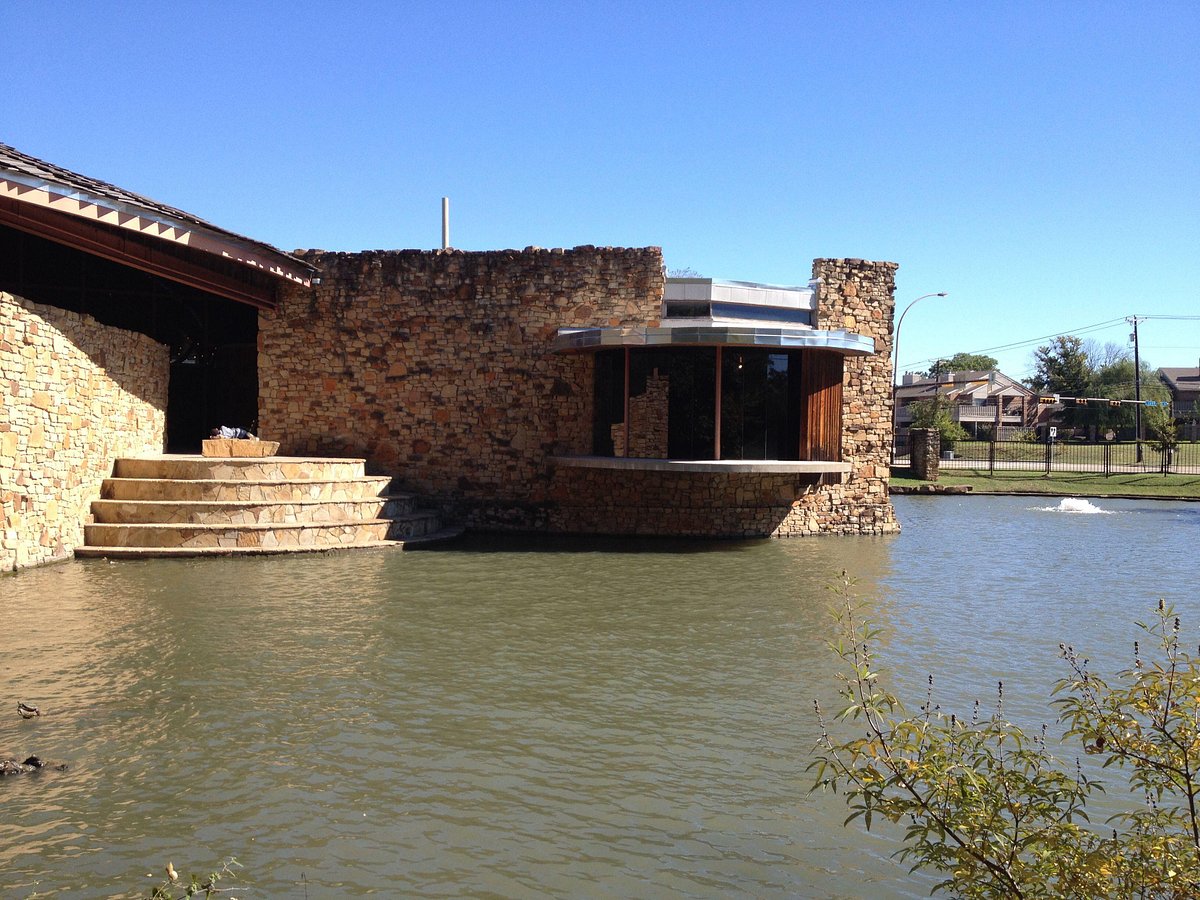 The 1,300-acre recreational area known as the River Legacy Park is in Arlington, midway between Dallas and Fort Worth.
The park has a 10-mile mountain biking route and 8 miles of paved hiking and bike paths. The playgrounds include picnic spots, a playground, bathrooms, and a canoe launch.
15) Sid Richardson Museum
The Sid Richardson Museum, located in Sundance Square, is the place to go if you want to view Western art from the 19th century. Free admission is available to the museum any day it is open or on Tuesday or Saturday to have a guided tour.
16) Fort Worth Nature Center and Refuge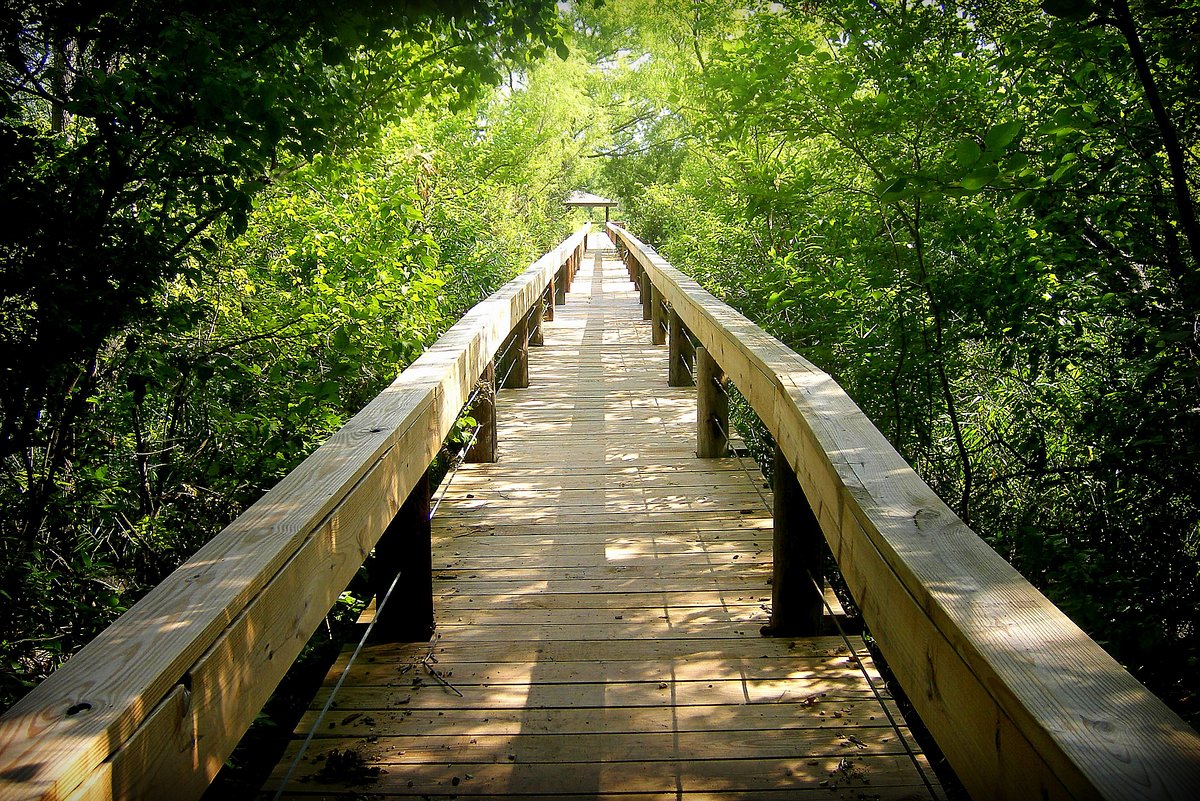 Enjoy visiting one of the largest city-owned refuges in the country. The Nature Center protects over 3,600 acres of wilderness.
There are several hiking routes and educational possibilities in this area. In addition, guests may see a buffalo herd on the property.
17) Trinity Trails
The Trinity Trails are miles long, but some of the busiest sections are right along the Trinity River on the outskirts of downtown Fort Worth. Trinity Park is located in this region, and a children's playground, several pathways, and more can be found Along the Trinity Routes.
There are picnic sites, canoe and kayak boat launching, horse trails, and even a slalom water-ski course. Making this a great add-on to the free things to do in Fort Worth.
18) Exchange Avenue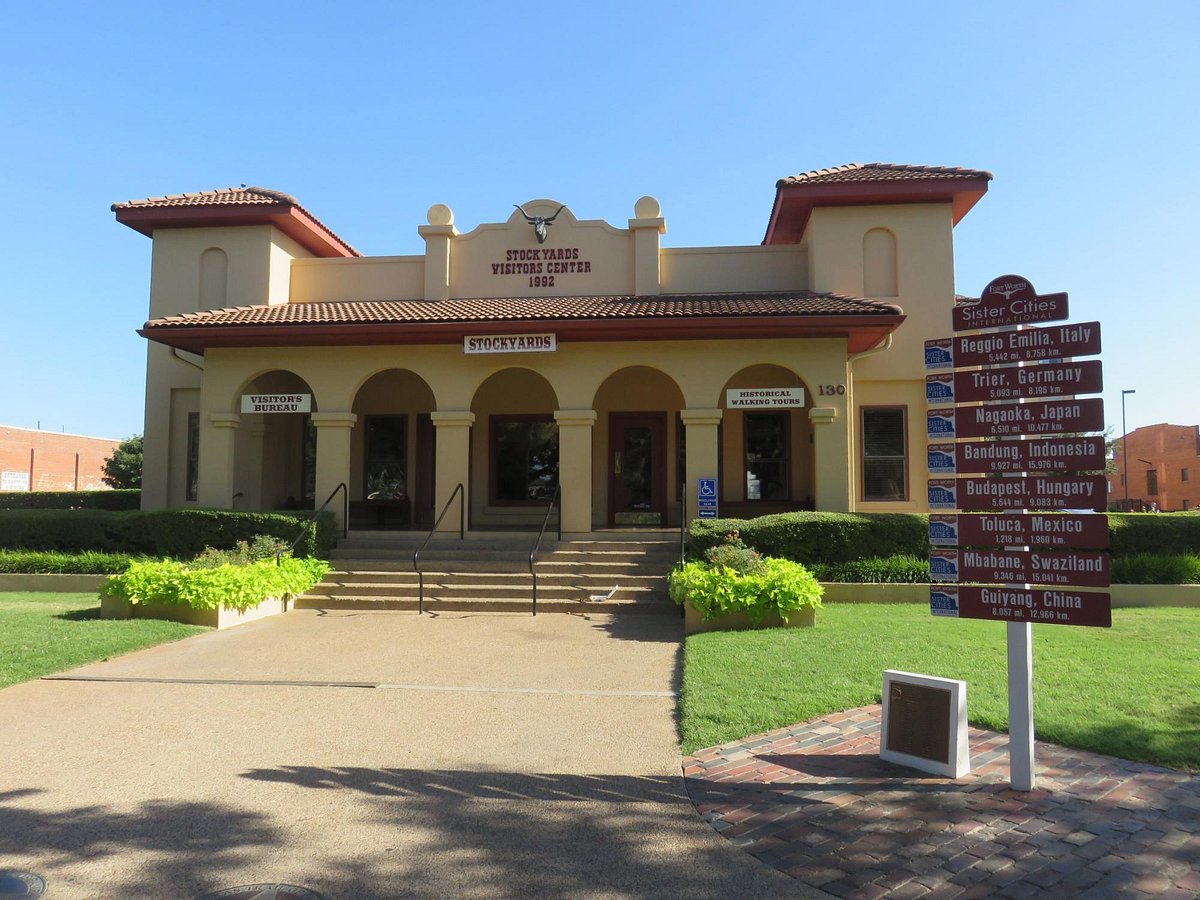 The hub of activity in Fort Worth is Exchange Avenue, situated in the city's National Historic District. Everything, including food, shopping, coffee, and characters, is available here.
There are authentic longhorns, real cowboys, and cowgirls, and the pathway is lined with stars. It's fun to explore while taking in the places, restaurants, shops, and historical sites.
19) Dream Park
Come to Dream Park, a 57,000-square-foot playground accessible to kids of all abilities. The best part is that it's free and a beautiful ideal park where no child should ever feel excluded due to a handicap.
The playground is jam-packed with musical and interactive elements that create a multi-sensory environment for an immersive experience. From toddlers to older children, there is room for them to play and embark on adventures.
Other disability-friendly features include rubber surfacing for wheelchairs and those with restricted mobility and adjustable swings for children with poor muscle tone.
Making this a great add-on to the free things to do in Fort Worth.
20) The Crow Collection of Asian Art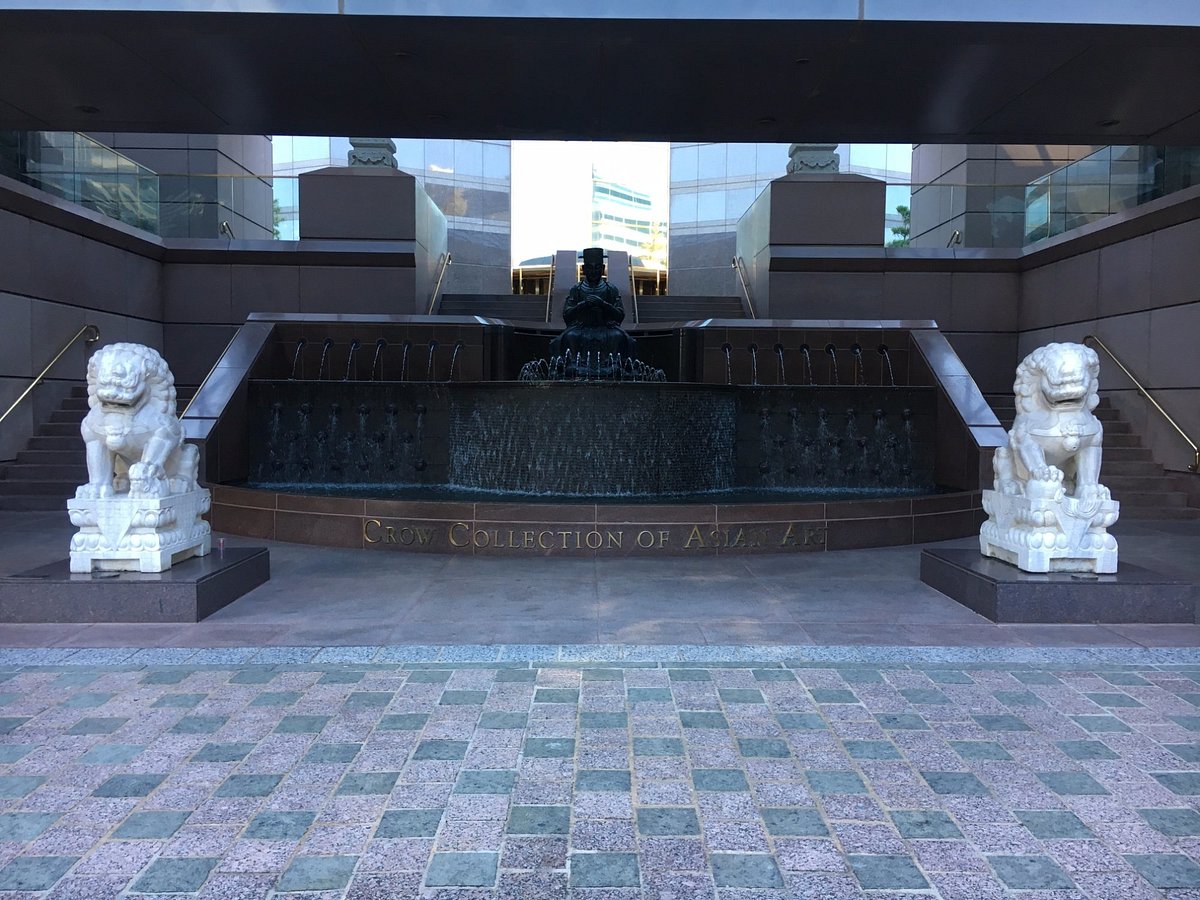 The Crow Collection of Asian Art is a Dallas, Texas, museum devoted to Asian art and culture. Mr. and Mrs. Trammell Crow created it in 1998, situated in a building constructed by architect I.M. Pei.
The collection comprises art from various Asian nations and periods, including China, Japan, India, and Southeast Asia. Paintings, sculptures, pottery, and textiles are among the works on show.
The museum provides a wide range of educational activities and events, such as lectures, seminars, performances, and special exhibitions.
21) Cowtown Opry
The Fort Worth Stockyards National Historic District hosts free performances featuring western music by a group of performers known as Cowtown Opry.
Watch the Cowtown Opry and listen to live performances of Texas' signature music, western swing, and western heritage music. Every Sunday at 2:00 pm, Cowtown Opry performers provide a free western music concert on the steps of the Livestock Exchange building.
Because there are chairs in front, you won't have to stand while you watch. If you choose, bring snacks and water to relax and recharge while watching the performance.
22) Bureau of Engraving and Printing's Western Currency Facility
You may witness the production of billions of dollars and obtain free knowledge on the origins and development of US cash at this famous Fort Worth location.
In addition to a free 45-minute self-guided tour that views out onto the floor where the money is made, it features a tourist center with interactive exhibits and displays.
Making this a great add-on to the free things to do in Fort Worth.
23) Log Cabin Village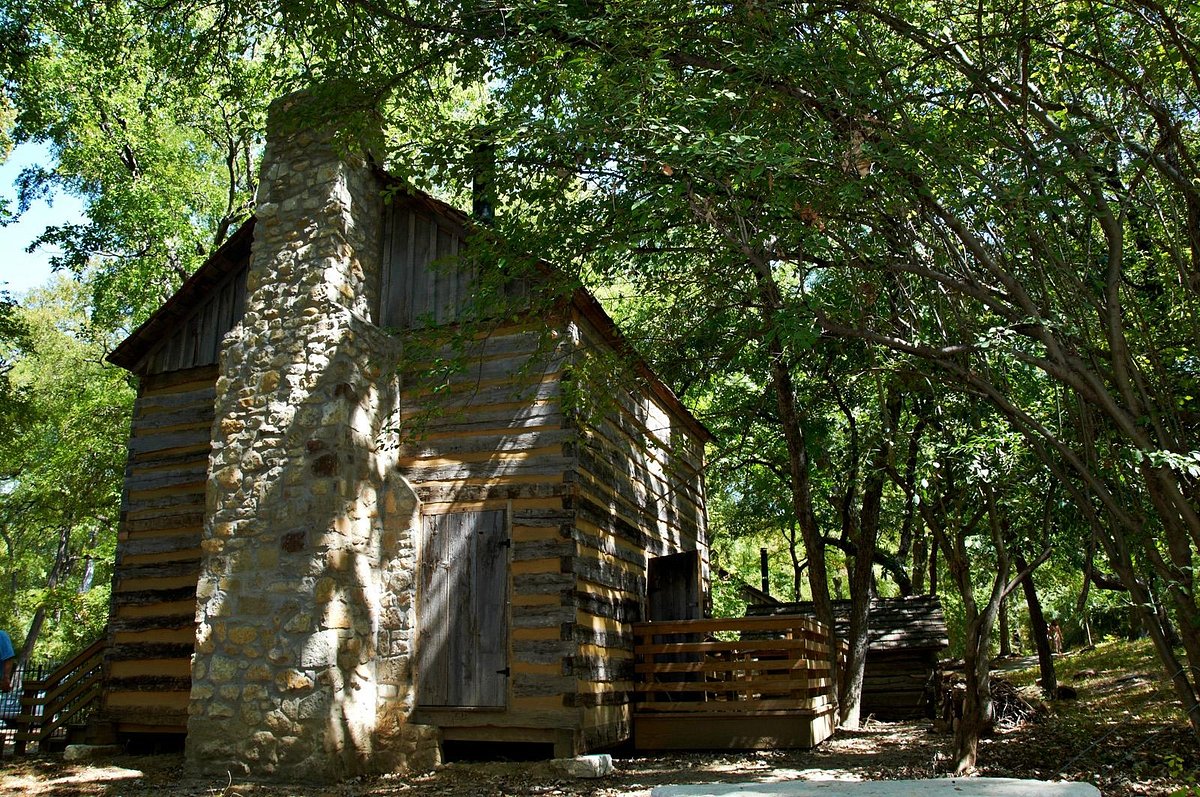 Although it's simple to pass by this historical marker at Fort Worth, it's an essential part of the city's rich history.
There are many log cottages from the 1800s at this living historical monument. Visitors to Fort Worth may observe what life was like in the 19th century thanks to the restoration of these homes, which have been transferred from different parts of the state.
The Van Zandt Cottage, which was given to K.M. Van Zandt, is one of these homes. Van Zandt, a native of Tennessee, was instrumental in bringing Texas under American control. The establishment of the city of Fort Worth was also largely his doing.
24) Texas Christian University
One of the most significant universities in the state is Texas Christian University or TCU. People around the nation are familiar with the horned frogs, and you can always see students and graduates around Fort Worth wearing their purple attire.
The reputation of the university extends beyond athletics. TCU is renowned for its rigorous curriculum and esteemed fine arts department. It's worth taking time to tour the campus, which contains several historic buildings and relaxing strolling pathways.
25) JFK Tribute
Admire the JFK Tribute in General Worth Square in Fort Worth, which honors the President's historic visit. You may see snippets of JFK's many momentous speeches as you go around the spectacular plaza.
In essence, it is a well-kept landmark that is interesting to see and has a fascinatingly rich history that everyone should learn about and keep in mind.
26) Friday on the Green
A fantastic way to start your weekend is with Friday on the Green. A monthly concert series that offers free outdoor concerts from May through October.
The event, which has the atmosphere of a sizable neighborhood picnic, includes live music, food, and drinks from businesses on the Near Southside.
27) Klyde Warren Park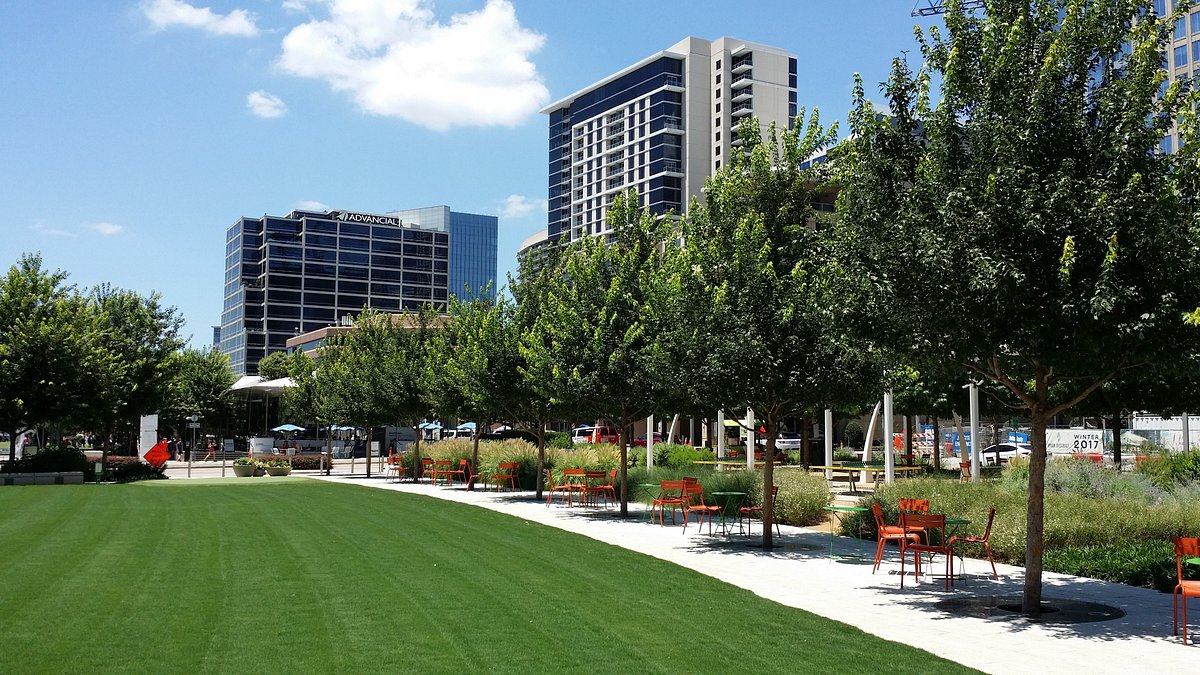 Klyde Warren Park is a tiny haven in a vast metropolis in the Downtown Dallas Arts Cultural District and downtown area. But Klyde Warren Park isn't just any park; it's one of the best free attractions in Downtown Dallas.
Overlooking the Woodall Rodgers Freeway, Klyde Warren Park is a fun-filled destination. You would never realize that you were directly above the Woodall Rodgers Freeway.
A fantastic green area, free internet, a dog park, food trucks, live music, workout classes, chess, and more are available on top of the Woodall Rodgers Freeway. The Dallas skyline is also beautifully visible from Klyde Warren Park.
Klyde Warren Park is not just one of the top free things to do in Dallas Fort Worth, but it's also a fantastic place to go on a date!
28) Nasher Sculpture Center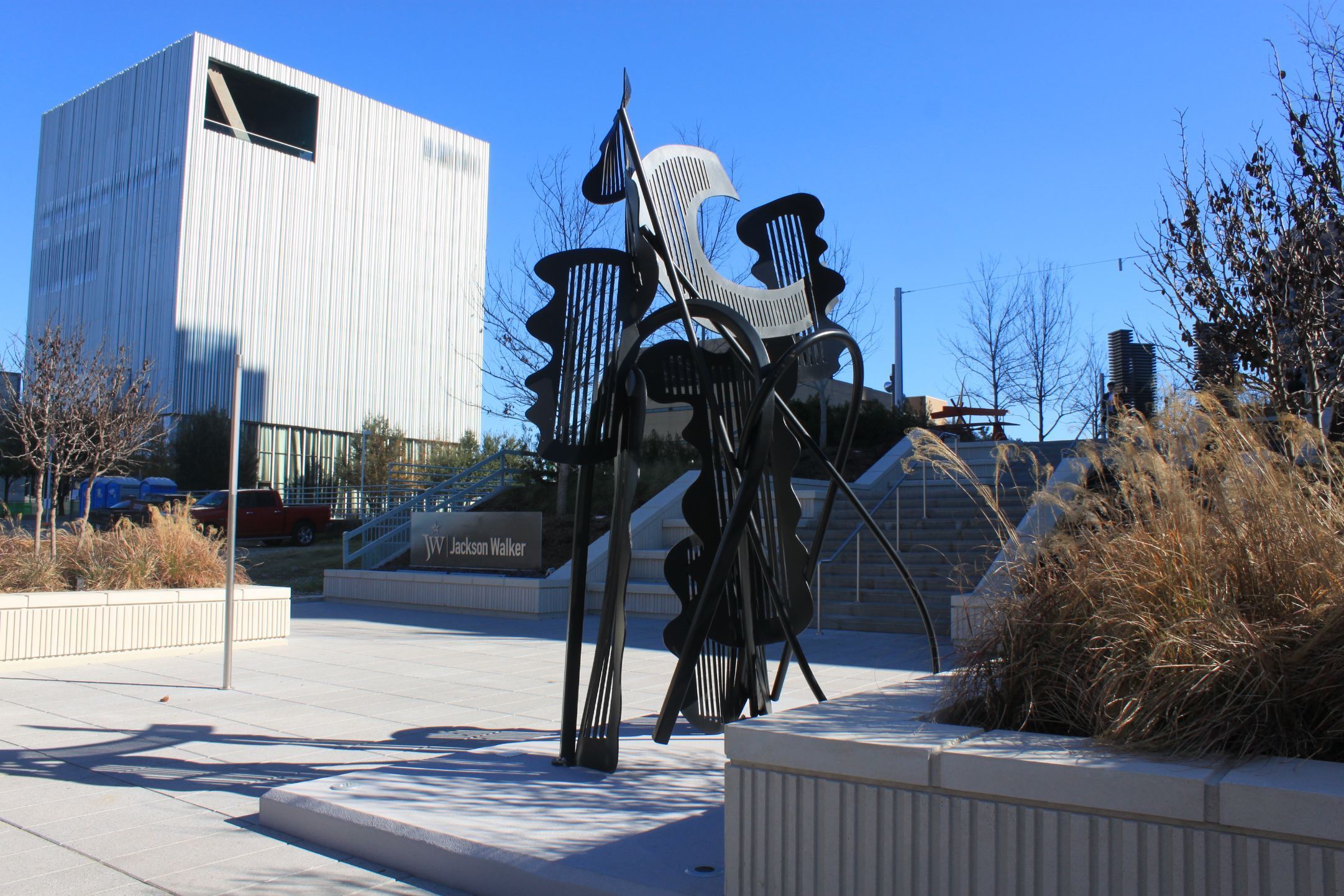 This outdoor museum is located in the Dallas Arts District Center, spread across 2 acres, and has a fantastic collection of modern and contemporary sculptures. This exquisitely constructed museum hosts seasonal and special exhibits all year long.
Additionally, the Nasher Sculpture Center organizes unique occasions. Including evening strolls around its sculpture garden with musicians and lecturers. On the first Saturday of each month, from 10:00 am to 5:00 pm, the Nasher Sculpture Center in Dallas, Texas, provides free entry.
Frequently Asked Questions
What Makes Fort Worth, Texas Special?
It is a component of one of the nation's largest and fastest-growing metropolitan regions, along with Dallas. The city of cowboys and culture is well-known, and. TCU, the Fort Worth Zoo, and its Western heritage are a few of Fort Worth's most notable attractions.
What Makes Fort Worth Noteworthy?
Fort Worth was founded in 1849 as an army outpost on a cliff overlooking the Trinity River. The commerce in Texas Longhorn cattle has historically been centered in Fort Worth. It continues to value its Western history and conventional architectural and design elements even to this day.
What is the Best Month to Visit Fort Worth, Texas?
Fort Worth may be visited at its best in the fall. By mid-September, on average, the threat of summer storms has subsided, and the temperature has begun to drop.
Does Fort Worth Have a Nightlife?
The Fort Worth of today is far different from the cowboy trade post it once was, offering various nightlife and entertainment options, including restaurants, dancing, and comedy clubs. Miniature golf, shopping on a crowded main street, rodeos, and drive-in theater movies are all options.
Does Fort Worth have Snakes?
The copperhead is the poisonous snake that North Texans meet the most frequently. Broad-banded copperheads are more prevalent in Fort Worth than eastern copperheads are in Dallas.
If you're looking to get up close within a safe distance, check out the fort worth zoo.
Are There Alligators in Fort Worth Lakes?
Alligators may live in any freshwater habitat, although they tend to congregate in places with good basking spots and aquatic plants. They prefer remote regions with few people, although they will go where their food is. At Lake Worth and Eagle Mountain Lake, alligators have been spotted.
More about our TFVG Author