When people think of Houston, Texas, the first thing that comes to mind is probably the NASA Johnson Space Center and the moon landing. However, there is plenty of family fun to be had in Houston besides visiting the space center.
This article will provide everything you need to know before visiting with kids. We have the information you need to keep your family safe, entertained, fed, and happy while visiting Houston.
Five Reasons Why Houston is the Perfect Family Vacation Destination
The great thing about Houston is that some various attractions and activities guarantee that there is something for everyone to enjoy. Kids and adults with different interests can enjoy a day in Houston.
Let's take a look at five reasons why Houston is the perfect family vacation destination.
Amazing Food Choices
Everyone knows that Texas has some great food to offer. Houston delivers on all levels when it comes to representing Texas food. The range of food available is also representative of the many diverse cultures of the Houston population. You and your family can delight in everything from a traditional Texan barbecue featuring smoked brisket and ribs to a Tex-Mex feast of queso, tamales, and burritos. In addition to this, you can also enjoy some Louisana-Creole cooking, fusion Vietnamese restaurants, and Latin-American-inspired dishes.
It's not just the savories that will get your mouth watering, either. Houston is also known to satisfy those with a sweet tooth. Some several bakeries and creameries serve cookies, cakes, and ice cream. So, the kids will definitely get their fair share of sweet treats.
Kids-Friendly
Kids are hard to please nowadays, but Houston does well in this department. Several places to visit with the kids will excite and delight them. There's the Houston Zoo and Downtown Aquarium for animal lovers, the Johnson Space Center Houston for space enthusiasts, and the Houston Museum, to name just a few Houston attractions. Your kids will have many choices, and you will enjoy your time there too!
Shop Til You Drop
Exploring a mall is not what people usually want to do when on vacation, but chances are you're going to do some shopping at some point. Houston provides some pretty awesome shopping opportunities, including The Galleria – the fourth-largest mall in the US. You can also take the kids to check out real cowboy stuff at Pinto Ranch and grab some souvenirs for your friends and family back home.
Free Activities
Family vacations are not cheap, and we know that any way to save a few dollars is prioritized. Houston offers some amazing experiences that come without a cost. For example, you can head on over to the Lawndale Art Centre, the Art Car Museum, or spend a day outdoors at Hermann Park. There's plenty to explore and discover at these destinations. You can also take the family to Waugh Drive Bridge in Buffalo Bayou Park to see their famous bat colony!
Cultural Diversity
Compared to other cities in Texas, Houston boasts high cultural diversity. This is why you can enjoy different cuisines, shopping opportunities, and other attractions with your family. It is a wonderful experience for the entire family to be able to enjoy the diversity that Houston offers.
When's the Best Time to Visit Houston with Kids?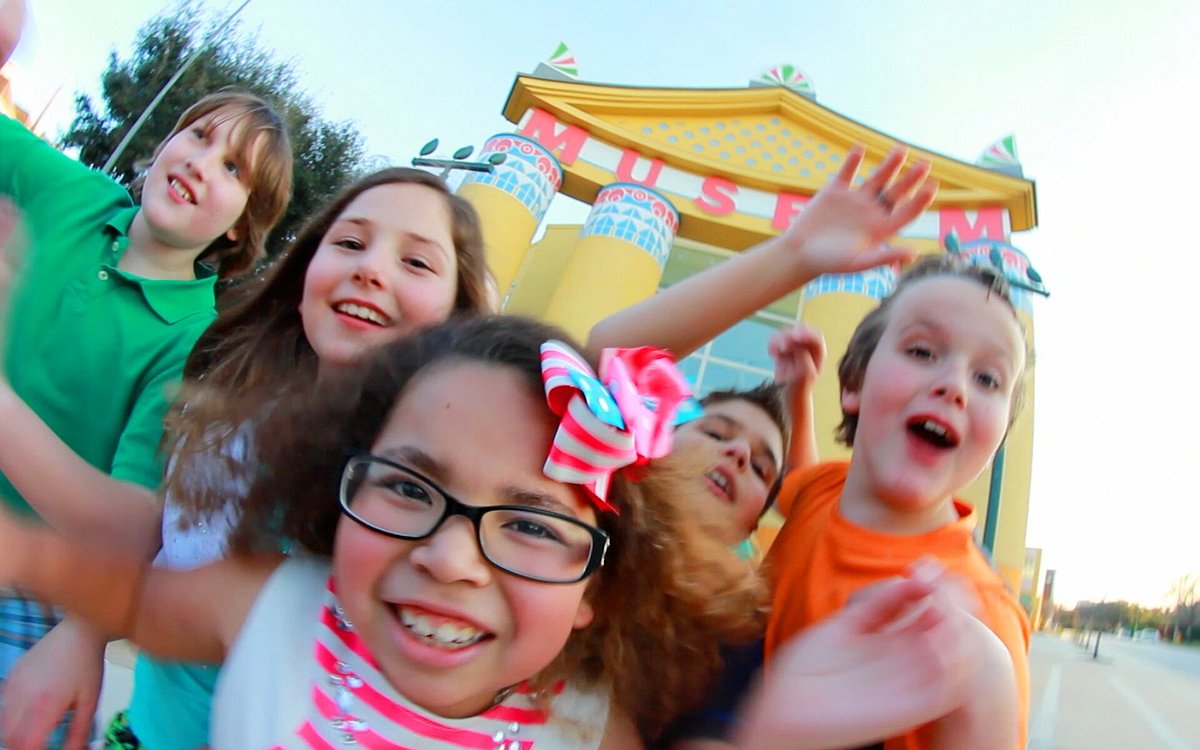 Houston is a busy state to visit during the months of June to September. However, this is also the most popular time for families with kids to visit. This is because it is the peak season for outdoor activities, including concerts and water coasters. Of course, it is also when kids are on summer vacation. Unfortunately, it is also when the cost of everything goes up to accommodate the influx of tourists.
Some families choose to avoid the summer rush and head to Houston either in the spring or fall months. The weather is a bit cooler, and outdoor activities are still possible even if you miss a few festivals. It is also easier to find accommodation and it costs less than it does in the summer months. The kids can still enjoy all the activities, but it will probably be over a shorter period than it would've been during the summer vacation.
So, there's no real best time to visit Houston with your kids. Summer is the priority on everyone's list, but it does come down to budget and personal preference. Your kids will still be able to enjoy summer activities in the spring and fall, some may argue that they may even be more comfortable in those seasons because they'll be avoiding the intense summer heat. Nevertheless, the choice is ultimately yours.
What's the Weather in Houston Across the Year?
Houston is hot and humid most of the time. However, the slight seasonal variations attract different types of tourists all year round. Let's take a closer look at the weather in Houston across the year.
Summer (June – August)
Houston summers can be brutal. They are hot and humid, with temperatures reaching 95℉. The humidity can make it quite uncomfortable, and the city is prone to afternoon thunderstorms. Hail is also common during these thunderstorms, so it's best to always keep an eye on the weather if you're outdoors with the kids. The hottest days in Houston usually occur in August.
Fall (September – November)
Fall in Houston is generally cooler than summer with temperatures averaging between 60 and 80℉ during the day. It cools off quite nicely in the evenings making it pleasant to be outdoors. However, it is also the season most likely to see hurricanes. Flooding has also been known to occur in October and November.
Winter (December – February)
Winter in Houston is quite cool compared to the rest of the year. Temperatures can drop significantly at night. January is the coldest month with temperatures dropping down to the 40s in the evening. You can't really enjoy outdoor activities during this time, and not many tourists choose to visit Houston in winter.
Spring (March-May)
Spring in Houston is when the temperature is comfortable for everyone. Daily highs are between 75 and 80℉ but the humidity isn't too high as compared to summer. Spring also has a few thunderstorms, but they are not as violent or sudden as in summer.
What's the Perfect Length of Time to Spend in Houston?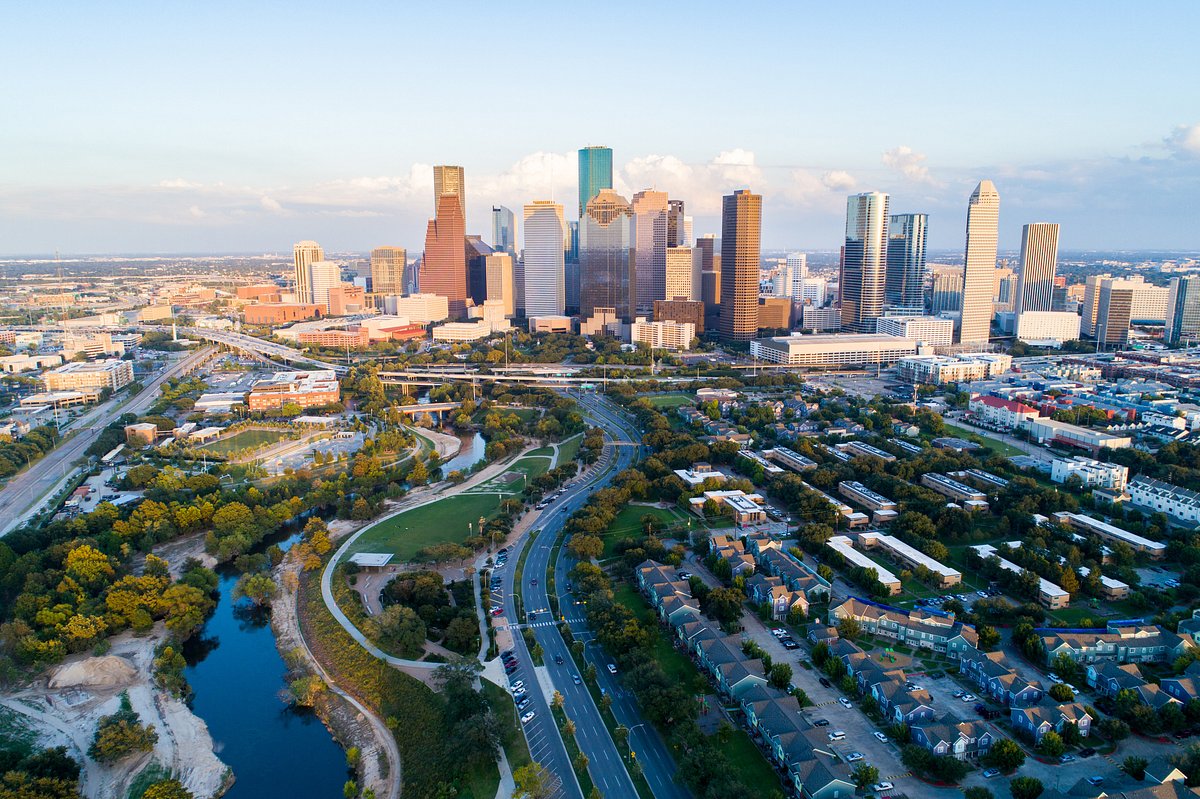 The perfect length of time to spend in Houston is three to four days. This gives you enough time to explore the main attractions with the kids without them getting cranky due to the heat.
It is possible to plan your itinerary by which area of Houston you're planning on visiting for the day. For example, you can spend a day at the Space Center Houston, another in the museum district, and one more in the Galveston Bay area. That's three days covered, and you can use the fourth to prepare for traveling again and to enjoy the food in Houston one last time!
The Best Things to do with Kids in Houston
There's plenty to do in Houston with the kids. The best part is that there are both indoor and outdoor places and activities to enjoy. Thus, if you plan your trip carefully, you can start your day with outdoor activities and move indoors when it gets too hot outside.
Downtown Houston/Museum District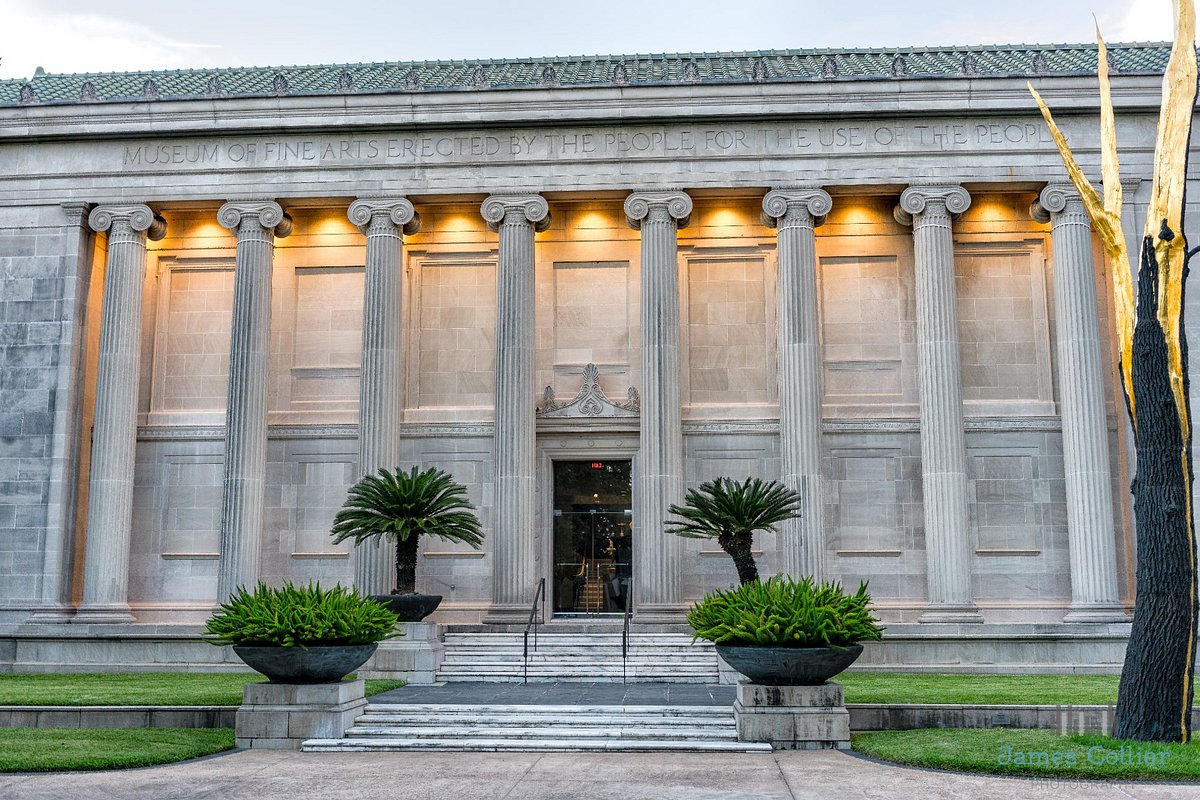 Downtown Houston is the area where you will most likely spend the most time with the kids. The museum district is home to 19 outstanding museums.
The Children's Museum of Houston
The Children's Museum of Houston is a great place to take your kids if they enjoy learning new things. It is actually one of the main reasons families visit Houston with their kids. It is focused on teaching kids in a fun way that keeps them engaged and entertained. The kids can enjoy an interactive exhibit or attend one of the many workshops available that will allow them to discover our world from a different perspective.
Hermann Park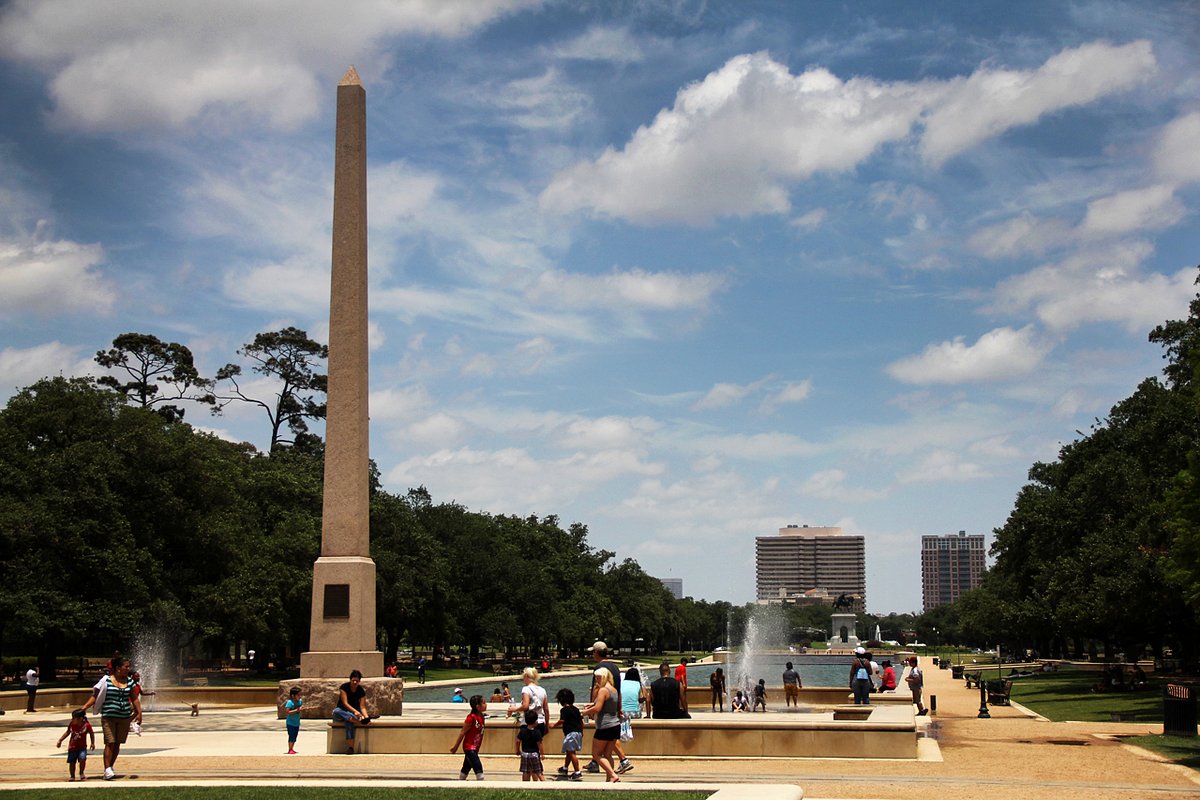 You can find the 445-acre Hermann Park at the southern end of the Museum District. The park is famous for its jogging trail, but it is also home to several of Houston's tourist attractions, including the Houston Zoo. The Houston Zoo provides 66 acres for you and your family to explore with over 900 different species of animals. There are always some fun events happening in the Houston Zoo, like the wonderful African forest habitat that mimics a village in Africa, including the unique wildlife found there!
The Museum of Natural Science is also within Hermann Park and is one of the most visited museums in the US. There is so much to see and experience that it might just spark a love of science in your kids. It is home to the Burke Baker Planetarium, the Cockrell Butterfly Center, and the Wortham Giant Screen Theatre which screens educational films in 3D.
You can also have a picnic at McGovern Centennial Gardens if you want to enjoy the beautiful outdoors and fine arts on public display. There is also live music outdoors during festivals at the Miller Outdoor Theatre. Hermann Park is definitely the heart and soul of H-Town when it comes to tourist attractions!
Houston Arboretum and Nature Center
You can find the Houston Arboretum and Nature Center in Memorial Park. The arboretum includes a children's botanical hall and has several nature trails through different habitats. Your kids can also enjoy the Hummingbird and Butterfly Island, the Sensory Garden, and the Wildlife Garden. Each of these specialty gardens provides a unique experience they will never forget.
Toyota Center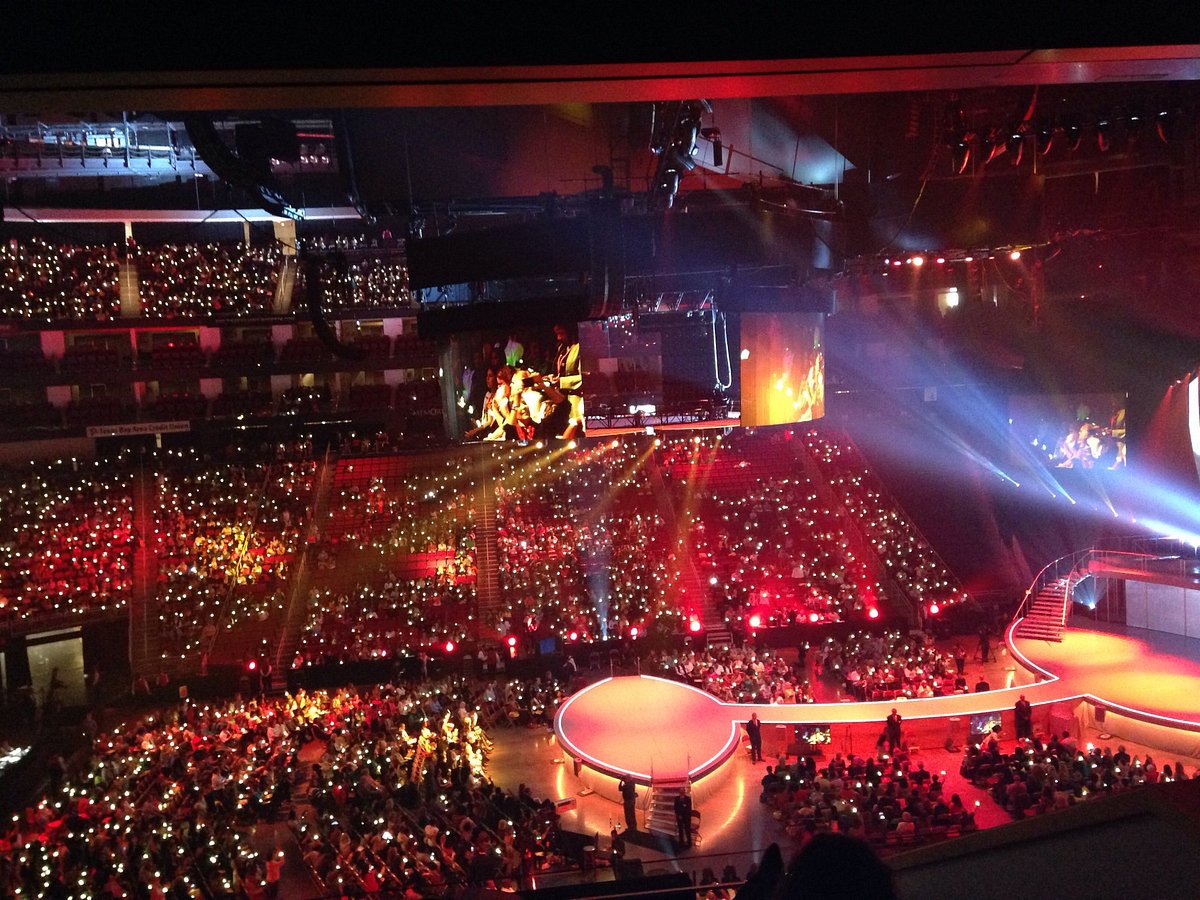 Home to the Houston Rockets, the Toyota Center is an indoor arena that you can take your kids to if they love basketball. It's also a great way to escape the heat and enjoy the aircon for a few hours!
Space Center Houston
The Space Center Houston is a science museum and official visitor center of NASA Johnson Space Center. There are many fun activities and learning experiences that your kids will never forget. Families can use the tram to travel through space city to learn about space exploration, astronaut training, and the most exciting space events to occur. Your kids can even get to interact with a real astronaut and learn about their time in space!
Old Macdonald's Farm
A half-hour drive from Downtown Houston, Old Macdonald's farm offers an escape from city life. This 15-acre farm has train rides, a petting zoo, and swimming pools for you to cool down in. There are various other farm activities for the kids to enjoy to get a taste of farm life.
Bayou Bend Collection and Gardens
This is suited for families with older kids who want to explore the Museum of Fine Arts. In an area rich in history, the gardens are beautifully maintained, and you can enjoy a picnic at the end of your tour.
Minute Maid Park
You can catch a game at Minute Maid Park if your family loves baseball. Home to the Houston Astros, the park is also sometimes used for concerts and soccer matches.
The Best Family Hotels & Resorts in Houston
Luckily, finding a kid-friendly hotel in Houston is not difficult. However, they are quite popular and can get booked quickly in the summer. Thus, you should ensure that you make your reservations early to ensure that you don't get left behind or have to pay more for last-minute bookings.
Here are some of the best family hotels and resorts in Houston.
Marriott Marquis Houston
If you love swimming pools, this is the hotel for you. It even has a lazy river on the rooftop that is shaped like Texas! Besides the amazing pools, the hotel also has amazing facilities, including a spa, gym, and several dining options. The hotel is in Downtown Houston, and you will have easy access to all the attractions in the area.
Omni Houston Hotel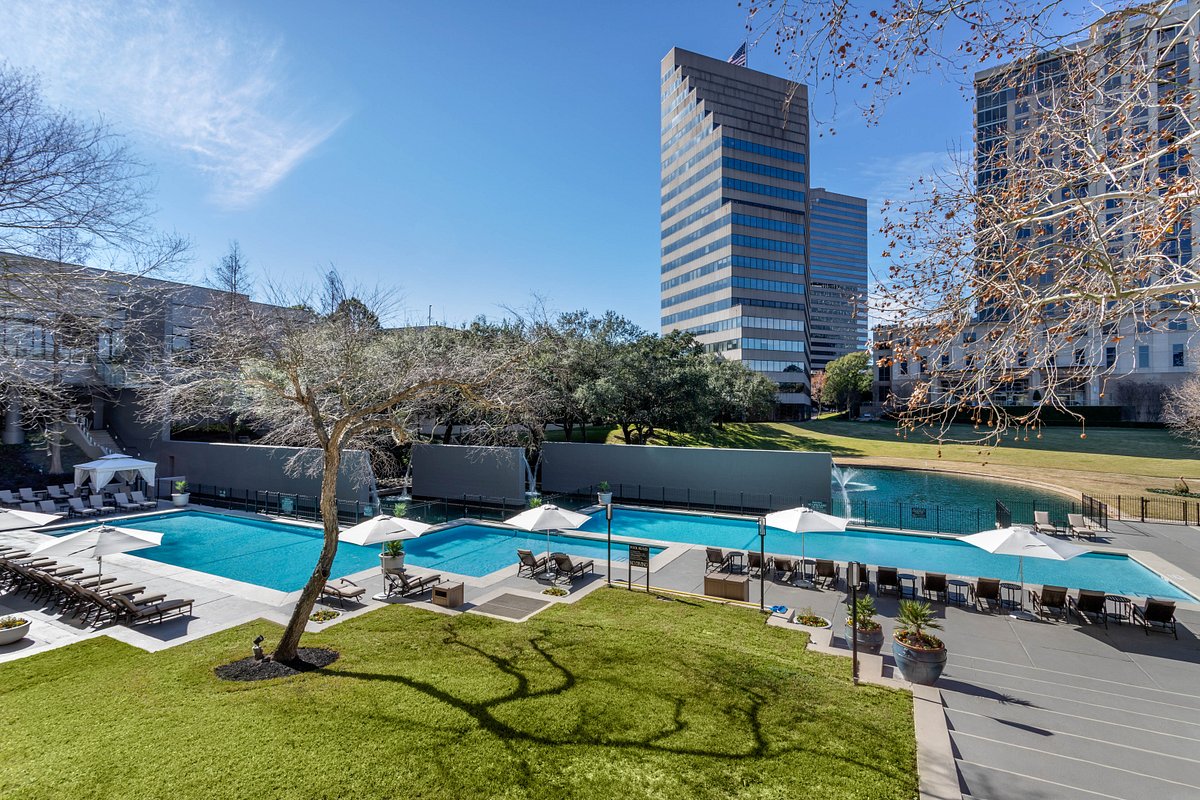 The Omni Houston Hotel is a spectacular kid-friendly hotel that has unique offers for families. They have kid suites that allow parents to have their own rooms connecting to their kids' rooms. Thus, everyone has their own space, but parents can ensure their kid's safety. They also have the Omni Junior Chefs program for food lovers kids!
The Woodlands Resort
Just thirty minutes from Downtown Houston, The Woodlands Resort is a wonderful resort for the entire family. They have a waterpark, a games room, and a golf course. You can also go biking or kayaking nearby. It does mean you have to travel a bit further when you head out for the day, but families don't mind it with all the resort has to offer.
The Wyndham Houston Medical Center
Don't let the name scare you! Situated on Main Street, Wyndham Houston uses the Medical Center as a reference to where it is. This hotel is particularly suited for larger families and offers self-catering suites with full kitchenettes. However, there are also several dining options available. Many of the Houston attractions are a short walk away but the hotel also has a free shuttle service that will get you to where you want to go!
What's the Average Cost of a Hotel in Houston?
When it comes to the average cost of staying in the Houston area, there are several factors to consider. A simple search on the internet may give you an average cost but they do not consider traveling with a family. The size of your family, the hotel you choose, and when you make your booking will all factor into the cost.
Summer bookings will be more expensive than any other time of the year and the distance you have to travel to go to the places you want to visit will also factor in. Thus, the average cost per family per night can vary drastically.
The Best Places to Eat with Kids in Houston
When you travel with kids, it's necessary to know the best places to eat that will satisfy everyone's taste buds and dietary restrictions. Luckily, Houston delivers by providing many kid-friendly restaurants and food trucks that can impress even the fussiest eaters!
You can head to certain districts if you want to try a particular cuisine. For example, the Asian district is on Bellaire Boulevard, and the Mahatma Gandhi District has Indian and Pakistani food. Tex-Mex can be found all over Houston and the more sophisticated palates head on over to West Houston to visit the fancier global restaurants.
If you have younger kids, you want to find more casual eateries with playgrounds or entertainment. Crisp is a great Italian restaurant in Houston Heights that has a garden patio for the kids. The food is affordable, and they have family specials as well. Little Matt's in Edloe Street is another fun restaurant that ensures that the kids have everything they could ever want. There's an arcade, iPad station, photo booth, and candy counter to keep kids occupied. Little Matt's doesn't forget about the grown-ups either as they offer complimentary drinks for parents! BB's Tex-Orleans, Feges BBQ, and Jax Grill South Rice are great options for a great Texan meal. Their menus cater to kids and adults alike, so you can be sure to indulge in some mouth-watering food.
You will also come across some local treasures like The Slow Dough Bakery which specializes in artisan bread and The Chocolate Bar, which is a candy shop. The District Market on Main Street also offers some amazing seafood and is kid and pet-friendly.
The Best Day Trips from Houston That the Whole Family Will Love
Traveling with kids is always challenging. Therefore, planning is essential to ensure you don't wander around in the Houston heat. A detailed plan will ensure you stay out of the worst the weather can bring while simultaneously having fun. It's a good idea to maximize your time in Houston, too.
Here are some of the best day trips from Houston.
Galveston
If you're in Houston, you have to spend a day in Galveston Island. It's about an hour's drive from Houston but the kids will love it! You can enjoy a day at the beach, or head to the Moody Gardens amusement park where you visit the three pyramids. They have an Aquarium pyramid, a Rainforest Pyramid, and a Discovery Pyramid that are wonderful experiences for kids. Moody Gardens is also home to Palm Beach, a landscaped beach area that also features a water park for kids with a lazy river and zip lines. You can also head to Pleasure Pier, a carnival with rides and fun games for the whole family.
Conroe
Lake Conroe is a spectacular area for families to visit. It's not that far from Houston (42 miles) but there is plenty to do there on a day trip. 7-Acre Woods and Candy Cane Park have fun activities for the kids. You can also have your own mini-golf tournament at Shankz Black Light Miniature Golf. End your day with a picnic at Lake Conroe Park while you sit back and watch the locals fishing.
Kemah
Kemah is a short trip from Houston but it's a great escape from the city. The Kemah Boardwalk has many shops to explore and kid-friendly restaurants to enjoy. However, the best part of Kemah is that you can head out to sea on a chartered boat. In addition, if you visit in the summer, they have live music on the boardwalk every Thursday.
These are relatively short-day trips that take no longer than an hour. However, if you want to venture further out, you can head to San Antonio, Austin, Lake Charles, or Rockport. These places range between two and three hours away.
How to Get Around Houston During Your Vacation
Depending on where you stay, you will need to figure out how to get around Houston to check out all the attractions. Of course, having a rental car makes it easier to keep your own schedule and not have to wait around for anyone else. You can also take day trips easily if you have your own wheels. However, it also means you have to find parking around the city and ensure that you clear it with your hotel. Besides, you'll need to take out some extra expenses while keeping the fuel charges in mind.
The Metro Bus and Metrorail are also reliable modes of transport to get around Houston. The Metro Bus also offers two different services. Local services get you around the city, and the Park and Ride service will take you to destinations further outside Downtown Houston. Houston also has Greenlink buses that run during the week and are free. They will take you to all the popular destinations in Downtown Houston.
Houston also has several taxi companies that will help you get where you want to go. It's possible to find a taxi all over Houston, but you can also call ahead to book one so that they will pick you up and take you to your next destination.
You can also catch the Island Express that runs between Houston and Galveston Island.
The Best Ways to Get to Houston for Your Vacation
Getting to Houston depends on where you are coming from and your budget. Also, while traveling with kids, you will have to decide what's best depending on their age and comfort levels.
Air Travel
You can book flights to one of two airports in Houston. Just 23 miles from downtown, The George Bush Intercontinental Airport is a large airport that receives flights from 27 different airlines. The smaller William. P. Hobby airport is just seven miles from downtown and receives flights from four passenger airlines.
Bus
You can also travel to Houston by bus if you live in Austin, Dallas, San Antonio, or New Orleans. The Megabus line services the city, and tickets are actually quite affordable. The coaches are also quite comfortable, offering free wi-fi, which should help to keep the kids occupied for the drive!
Train
You can also travel by train to Houston. The Amtrak has a stop in Houston, and you can easily connect to the line from your starting destination. Furthermore, the train can serve as a pre-holiday as you get a Superliner sleeping and a dining car.
Top Tips for Staying Safe in Houston When Visiting with Kids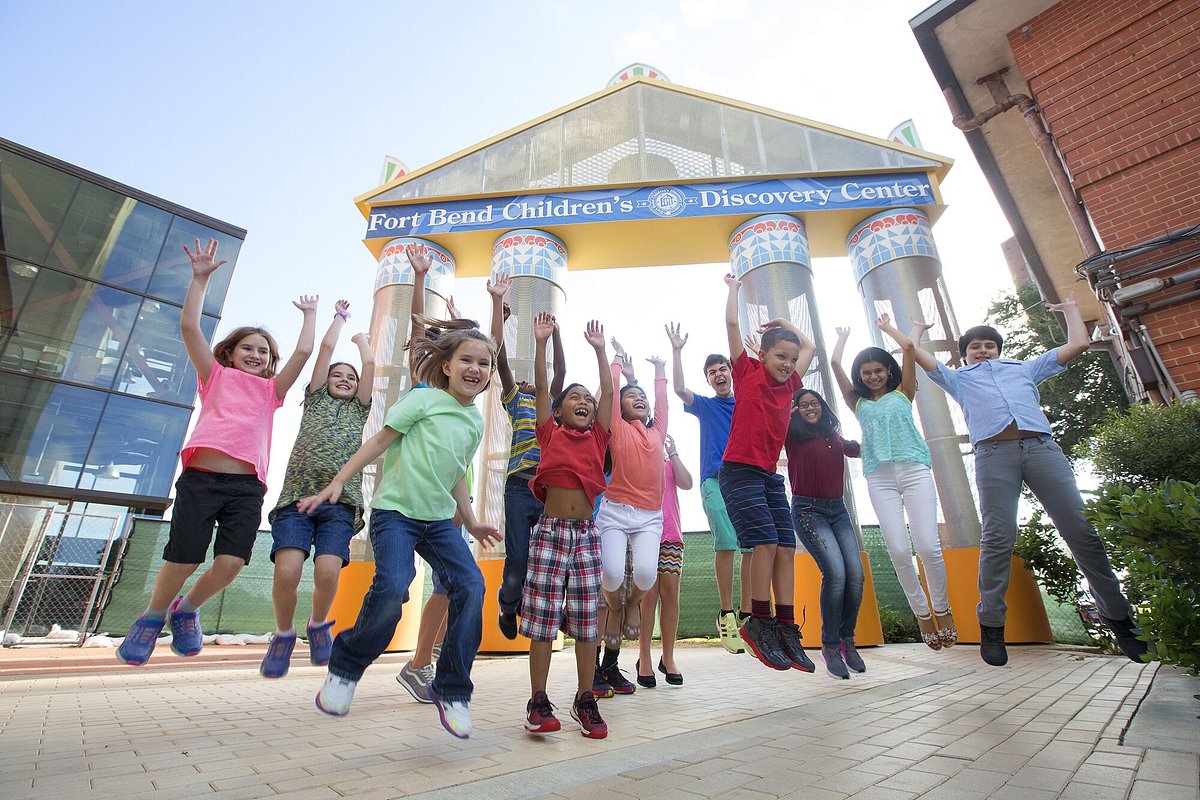 Whenever you travel with your kids, it's natural to be weary in a new city. This Texas city is relatively safe and well-patrolled in the summer when it is filled with tourists. However, you should still follow these tips to stay safe when visiting Houston with your kids.
Going Out at Night
Chances are you won't spend that much time out at night with your kids. However, stick to busy and well-lit areas if you find yourself out and about. As much as it is safer downtown than in some neighboring areas, you should always be aware of your surroundings.
Always Lock Your Doors
Always ensure that your room and car doors remain locked, no matter which hotel you stay at or the tourist attraction you visit. This will ensure that all your items remain safe, and no one can find out more information about where you are from or where you are heading.
Always Carry Copies of Your ID
You don't want to carry the originals of your documents if you are visiting Houston from outside the country. Leave your stuff in a safe place and carry copies when you are touring the city. In this way, should anything happen, the originals are safe.
Sign Up for Emergency Notifications
AlertHouston is a handy app to sign up for that will send you alerts should there be any major weather events or accidents in the area. This will allow you to get your family to safety in time.
Stick to Busy Areas
There are certain neighborhoods in Houston that are particularly unsafe in terms of crime. Therefore, it is best to stay in busier tourist areas with a larger police presence.
Stay Hydrated
The Houston heat can be unforgiving. You must ensure that your family stays well hydrated and that you use sunscreen. The heat can make children uncomfortable, so it is best to plan indoor activities during the hottest parts of the day. Carry extra bottles of water and ensure that all of you are dressed appropriately to avoid heat stroke.
Carry Basic First Aid Materials
You should always carry basic first aid supplies when traveling with kids. This includes band-aids, bandages, and tweezers. These will help you deal with minor bumps and scrapes that may occur on playgrounds or waterparks.
Always Have a Family Safety Plan
Your kids should always know the core safety tips when traveling if they are old enough. Should you guys ever get separated, there should be a plan in place, and they should know your basic information. If your kids are too small to communicate, then you should always have these details somewhere on their clothing.
In Summary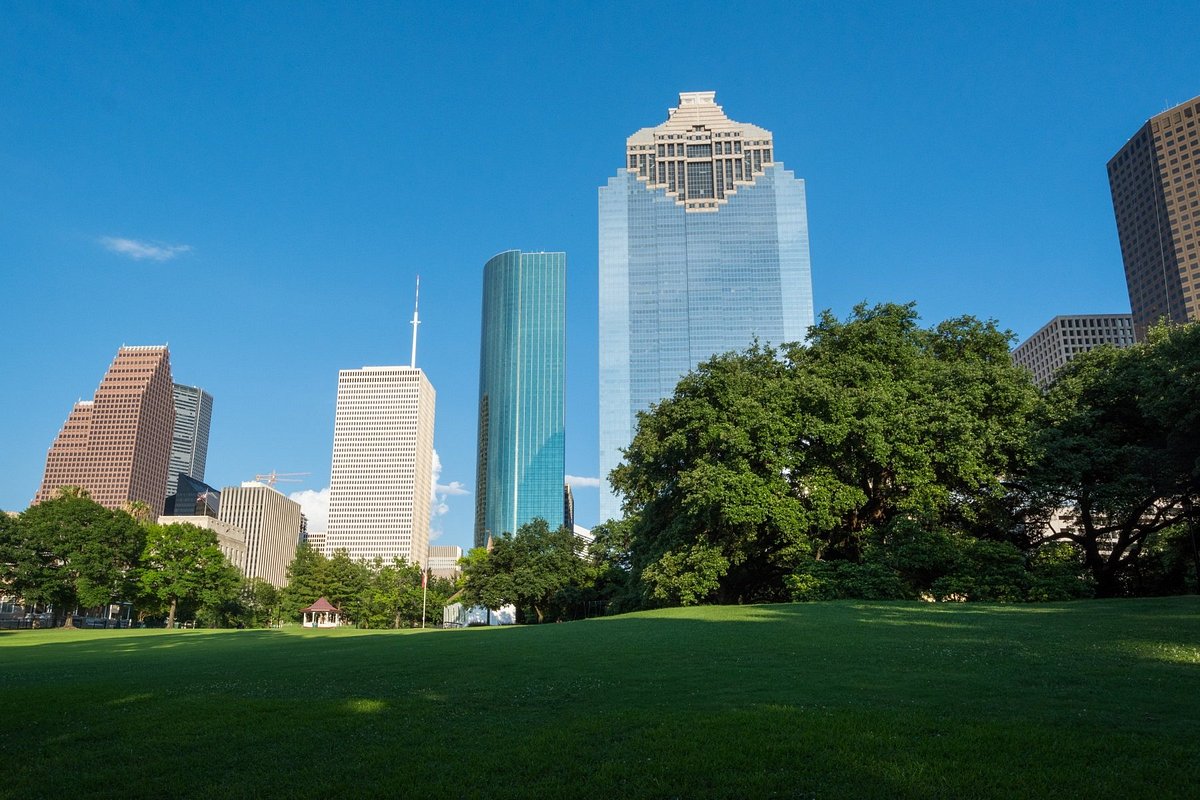 Touring the Houston area with kids should provide many surprising attractions that will make the entire family happy. Whether you are heading to museums, the space center, parks, or the beach, there are plenty of activities to enjoy during your vacation. Summer is Houston's busiest time of year, but the city is well prepared to handle the influx of tourists. However, whenever you choose to visit Houston, your family will have fun and enjoy the awesome food Houston offers.
More about our TFVG Author