Oozing class, elegance, and splendor, golfing is the one sporting activity that continues to capture the hearts of many while simultaneously maintaining decorum. Now, imagine going on vacation with your family to a golf resort?
It's everyone's dream to take that occasional break from routine work to focus on nothing but your family and yourself. Vacationing in a star-rated golf course takes things to a whole new level. There are enough amenities here to keep everyone constantly entertained.
The U.S. is dotted with world-class adult and kid-friendly golf courses. However, not all these courses are built the same. Are you having trouble finding the best golf resort fit for your family vacation? Don't fret. We've done all the homework on your behalf.
Below are the top 10 of the best family golf resorts in the U.S.
Pinehurst Resort is a renowned golfing and vacationing spot for families living in and out of North Carolina. This one-of-a-kind establishment has earned equal respect and admiration among young and old golfing enthusiasts.
Pinehurst Resort has hosted successful tournaments, including The Ryder Cup, three amateur Championships, one women's open, one PGA Championship, and three open Championships.
It's easy for most people to cancel this resort, assuming it's not kid-friendly. Quite the contrary! Pinehurst Resort has amenities designed to suit vacationing families like a kid's club, swimming pool, and spacious accommodations.
The resort also has a distinct package that allows kids from 12 years and below to play golf and eat for free, provided a paying adult accompanies them. The same plan is adjusted to accommodate kids from 17 and below during peak seasons like the summer.
Pinehurst resort has eight courses, five of which are family courses complete with tee markers. Besides the family fairways package designed to encourage families to play together, the golf club offers golf lessons and clinics. It sets up family and junior tee times for the whole family.
A hidden gem in Thompsonville, Michigan, the Crystal Mountain Resort and Spa is the best place to relax and unwind. Do your golfing skills need some sharpening? If yes, the courses at this resort offer more than enough inspiration to fold up your sleeves and venture on a quest to become the next Tiger Woods.
Besides golfing, kids can enjoy the outdoor pool fitted with kid slides, lily pads, and basketball hoops. Other fun activities for kids include rock climbing, playing laser tag, riding the ski lift, riding mountain bikes, and making tie-dye t-shirts.
This resort has gone to great lengths to make this your kid's favorite vacationing spot. The best thing about the Crystal Mountain Resort and Spa is that you can come here during the summer and have just as much fun as a guest during winter.
The resort has established itself as a golfing resort, among other family-friendly activities in the warmer seasons. On the other hand, during the cold winter months, the place transforms into a snowy establishment where you can go skiing.
Parents can choose one of the numerous family-friendly accommodations, particularly the cottages at Water's edge that aren't too far from where your kids will be playing. The resort conveniently has spacious and comfortable spaces a short distance away from the Betsie Valley and Mountain Ridge courses.
The spa at this resort offers common treatments like facials, relaxing massages, and aromatherapy.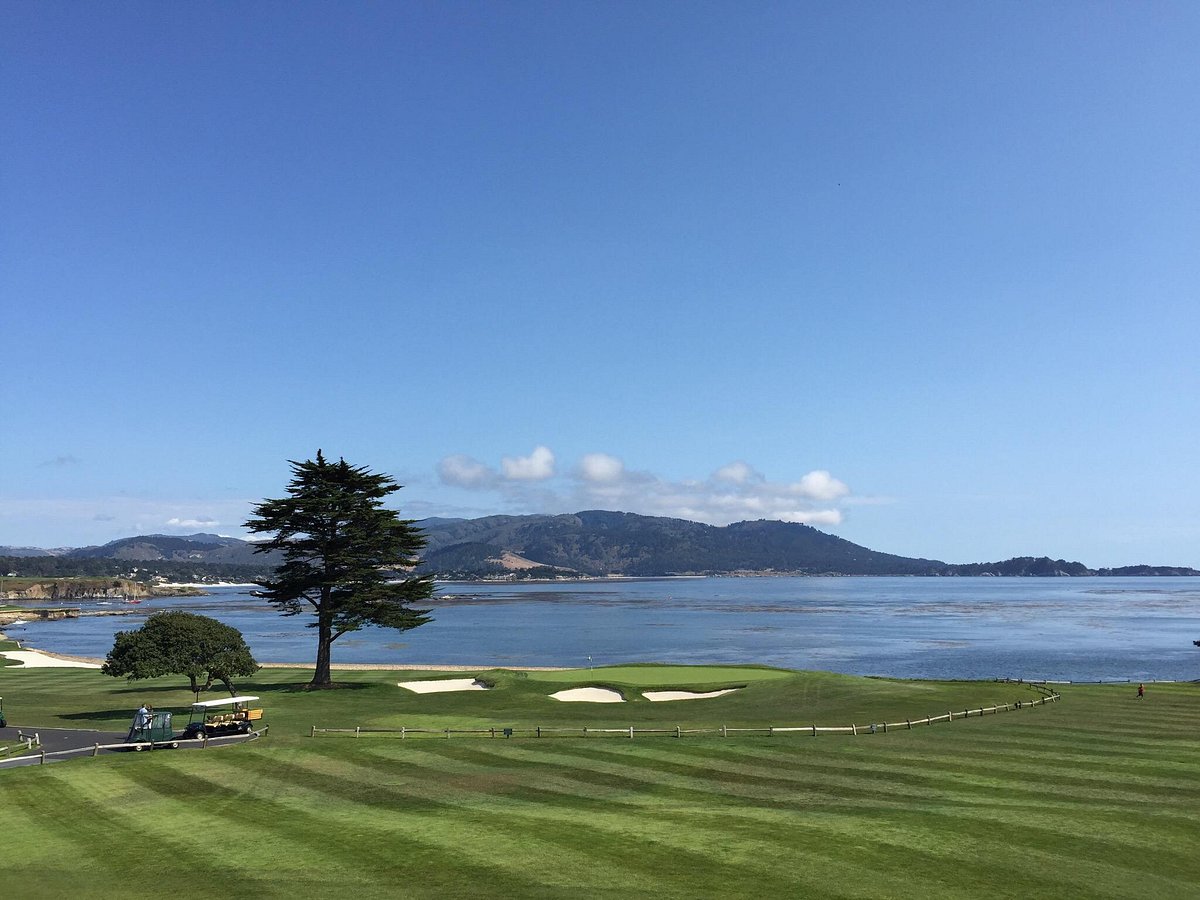 As the name suggests, the Pebble Beach Resort is located in Pebble Beach, CA. It's one of the few beach resorts with well-maintained golf courses inside. The resort boasts three world-class courses, including Spyglass Hill, The Links at Spanish Bay, and Pebble Beach.
Cypress trees, white sandy beaches, and pacific waters crashing against the tall cliffs are every family's dream. It's an eerie, enchanting resort that you and your family will undoubtedly enjoy.
Compared to other golf resorts, you may notice that Pebble Beach Resort's price range is on the higher side. While the establishment is keen on leaving no one out, it's clear that plenty of effort has been put in place to ensure an exciting, memorable experience for the guests. The dining experience and accommodation facilities are out of this world. It may be expensive, but it will be worth every dime you spend.
To prompt families to choose to vacation at the resort, there's a long list of fun outdoor activities ideal for the family setting. Fan favorites include swimming, basking on the beach, cycling, walking the nature trails, horse riding, etc. The resort also offers a 17-mile drive package with a complimentary Lexus where guests can cruise along the sea border for the most breathtaking experience.
The courses here do not have junior rates. If your young ones want to play, they will be charged the same as adults. But worry not. Other spots nearby like the Pacific Groove Links, Pasatiempo, and the Bayonet and Black Horse courses higher up towards the hills offer fantastic ocean views and pocket-friendly junior rates. Should you want to try these golf courses, call in advance to make reservations to avoid inconveniences.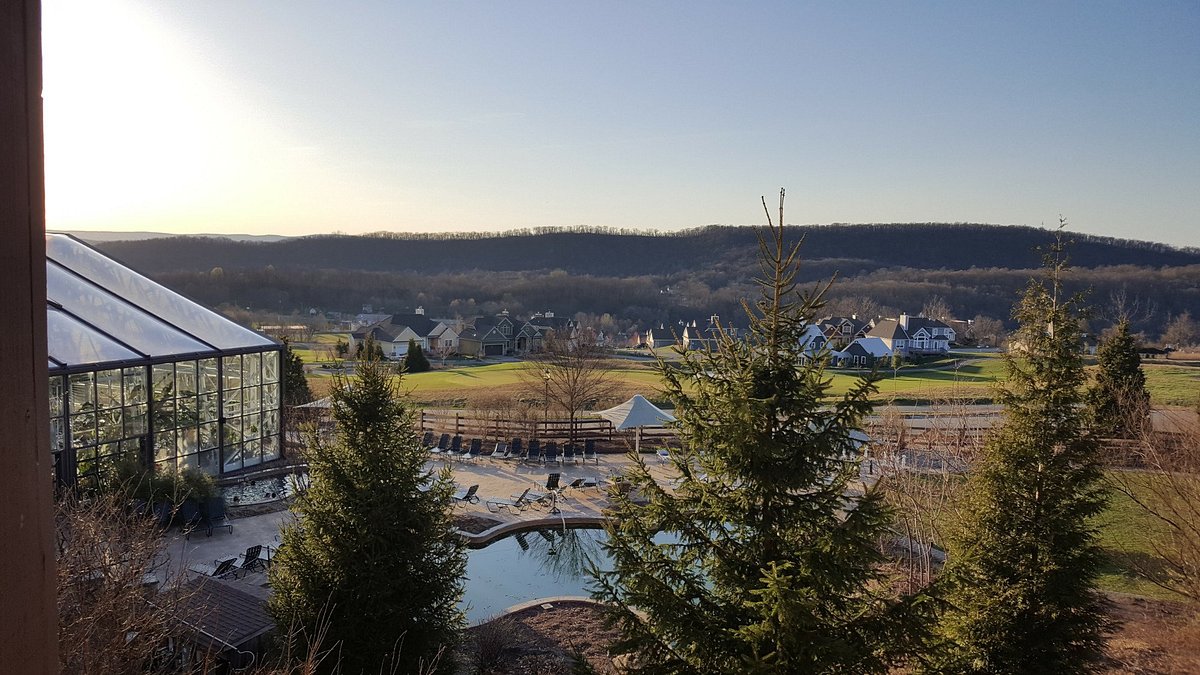 The Crystal Springs Resort in Sussex County, N.J., is the best place to plant the seed and inspire your kids to start golfing. There's an all-grass putting course complete with big holes designed for kids. The Cascades Course has nine holes and also offers footgolf.
Other kid-friendly activities in the resort include the indoor/outdoor pool area fitted with indoor water slides, a whirlpool, and a decorative rocky jungle to make the space even more beautiful.
For the older kids, visit the nearby Vernon ski hills for adrenaline-filled activities that will make this the most unforgettable family vacation of their lives. From jumping off the cliffs, flying off the Tarzan swing, diving into the pool below, and riding the "H2-Oh-No" waterslide, no other vacation will ever beat this one in your kids' eyes.
More laid back, less stressful activities like the Soaring Eagle and Mountain Alpine Coaster are ideal for the parents. You and your loved ones can also try the sports zone to play soccer, tennis, golf, and hockey.
The Crystal Springs Golf course boasts the most formidable challenge compared to other courses nearby. Many can't wait to test their skills here. This resort also has a spa and a five-star restaurant with a wine cellar big enough to fit a whopping 78,000 bottles.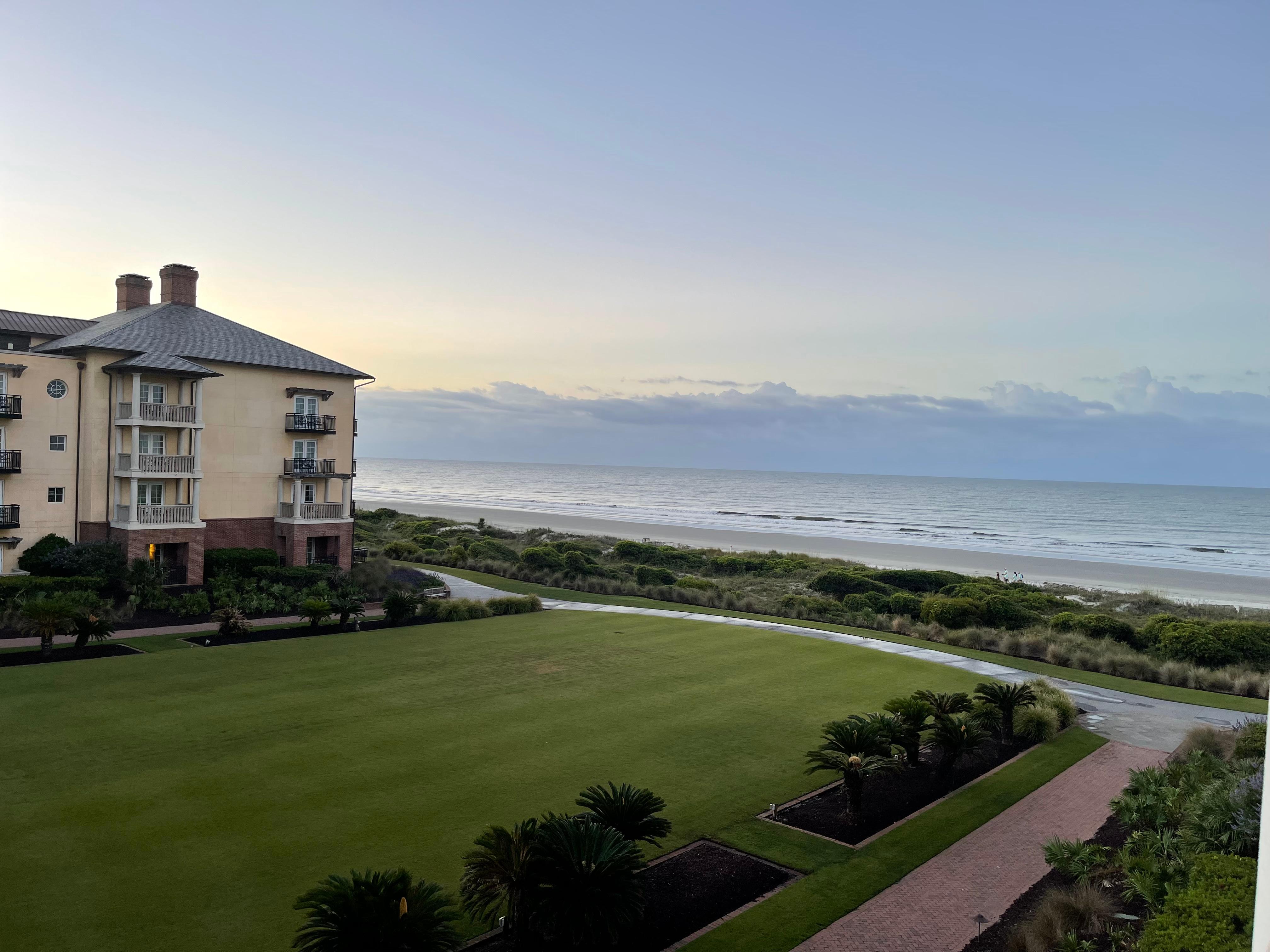 One golf course is enough to convince you to choose any resort for your next family vacation. The Kiawah Island Golf Resort, SC, has five courses built on the immaculate Atlantic coastline of Kiawah Island.
Pocket-friendly junior golf rates, a family tee package, and junior golf clinics are available for vacationing families. The family tee package is an opportunity for the family to play together, and kids below 17 years can play for free! The package only applies if you play on four of the five courses, including Cougar, Oak Point, Osprey, and Turtle courses.
When it comes to accommodation, you'll be spoilt for choice. The hotel has golf course cottages, villas, and private homes, all available for rent.
The Sanctuary Hotel is a favorite for vacationing families. Its southern charm is a stark yet welcome contrast for a resort right by the ocean.
For a complete resort experience, the resort offers unlimited access to the beach, swimming pools, tennis courts, and nature programs where kids learn more about their surroundings. The length at which the Kiawah Island has gone to make its place family-friendly makes this one of the best family golf resorts.
The Ritz Carlton in Half Moon Bay, California, is a sight to behold by day, but at night is when the place truly comes alive. The clear night skies, glistening stars beside the beach with a roaring bonfire, what more could you ask for? The Ritz Carlton is a top-tier family golf resort that offers versatility and hassle-free living all at the same time.
For the kids, a separate indoor pool is just what the kids need to get away from their intrusive parents, albeit for a moment. The Ritz Carlton is privileged to be built along a cliff that kids of all ages will enjoy. Kids particularly love to ride their rental bikes on the rough cascades while splashing in small ocean tide pools dotting the place.
There are many outdoor fire pits in the evening where kids can roast marshmallows while chatting away about their fun during the day.
You have two top-rated golf courses at your disposal for the parents. The Old Course and the Ocean Course offer a one-time chance to enjoy golf at the ocean edge. Not to mention state-of-the-art suites and a world-class spa. The five-star restaurant offers specialty desserts and a signature cocktail to celebrate its 2022 Forbes Five-star award.
Club-level guests have exclusive access to the resort's private lounge, where there's unlimited food and drinks for you and your family throughout the day.
Phil Mickelson, Jack Nicklaus, Tiger Woods, and Gary Player are a few renowned golf champions who have played on the Omni La Costa Resort and Spa golf courses. It must be good enough for your family if it's good enough for the pros, right?
The family-friendly resort is located in the seemingly quiet town of Carlsbad, California, and has two golf courses. The establishment has a Junior Golf Program dubbed Tour Academy, where kids learn and play professional-level golf. During your stay, your kids will learn from renowned golf coaches and get training from touring LPGA players and PGA TOUR champions, among other visiting pros.
Kids aged seven to seventeen can attend half-day or full-day junior golf camps. For a change, your kids can swim in one of the resort's eight pools, play in the water park slides, get some physical rejuvenation at the spa, or play tennis.
Trust that the Omni La Costa Resort & Spa will give you a complete intro to the California lifestyle if you are not from California. This resort is just around the corner if you're anywhere near Legoland, another popular tourist attraction.
You are invited here to wine, dine and unwind and immerse yourself in the La Costa way of living. There's a host of services and amenities available to all guests. If you are a Club La Costa member, you can enjoy yearly access to the spa, tennis courts, and golf courses.
If you are a one-time visitor, you can choose one or more out of 607 rooms, suites, and villas. Other amenities available to you and your loved ones include free and paid Wi-Fi, a full-service spa, 17 tennis courts, daily cleaning and room service, and seven restaurants and dining options. It's a one-stop-shop for all your vacationing needs.
It's one of the few places that needs no introduction. Most people ask, is it good enough for kids? But, when you're considering bringing your family to Walt Disney World Resort, the question is whether or not adults can fit in too.
Walt Disney World Resort in Orlando, FL, is every child's dream vacationing spot. What you may not know, however, is that the same resort has as much fun for adults as for kids! It boasts two water parks, four theme parks, five golf courses, and 24 resorts. The golf courses include 18-hole courses and a 9-hole walking course superb for kids.
If you or your kids have no prior golfing experience, you'll be ecstatic to realize that there are lessons for people like you. The class is 45 minutes long, and it includes a video instructional, a private instructor, a golf club rental, and a golf shoe rental. Golfers aged 17 and below pay significantly less than adult players.
During summer, kids aged eight to thirteen can attend junior golf camps where they learn golfing basics and acquire practical training on the course. Kids develop lifelong physical and mental health benefits simply from learning golf. Besides strengthening the spine and improving eye coordination, golf also enhances your child's ability to make decisions and fast response when the situation calls for it.
Bottom line, the Walt Disney World Resort is unparalleled when it comes to amenities, accommodation, food, and other services. The Walt Disney World Resort gives you a 'tough' time because everything is lovely and cozy.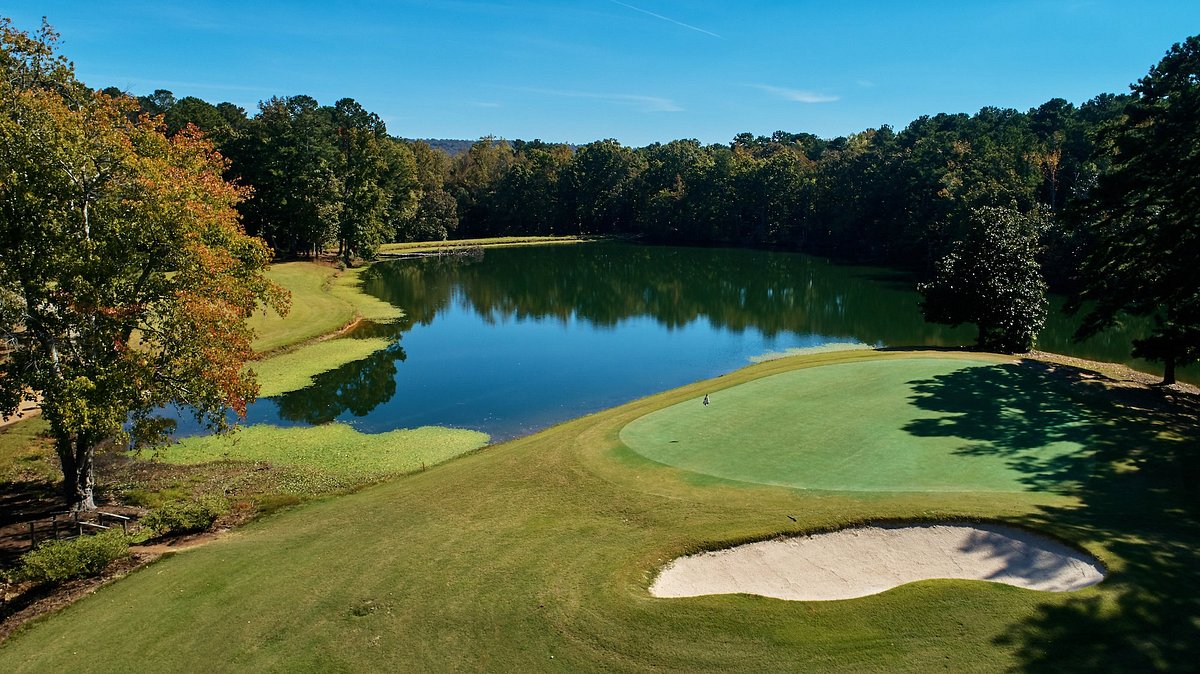 Mountain View Course and the Lake View Course are the surprising reasons why many choose the Callaway Gardens Resort in Pine Mountain, GA, as their main Family vacation option. If you are up for a challenge, the Mountain view course will give you the kick you're looking for.
It's the same place many PGA tours and regional golf tours have taken place. Junior golfers aged 13 years and below can get a lower golfing rate.
The resort is designed to accommodate golfers, but you'll be surprised by how much the place can also suit families with kids. Pristine waters and plenty of wildlife surround the Callaway Gardens Resort. It's a formal resort that has existed in nature without seeming out of place.
If you're not willing to compromise on service and space, The Lodge and Spa or The Cottages are two options fit for families with kids. If you're looking for something that's a low budget, the Callaway Gardens Inn, also managed by the resort, is ideal.
The cottages come fitted with kitchens, but if you aren't in the mood for cooking, The Lodge and Spa prepare breakfast buffets and sumptuous dinners for kids and adults. All of the accommodation options are spacious enough to accommodate large families.
The Resort occupies 2,500 acres where you can view wildlife and have tons of family excitement. Other family-friendly activities at the resort include zip lining, fishing, biking, hiking, and tons of lakeside fun. Standing out is the Tree Top Adventure, an obstacle course setting that your kids will love.
Callaway Gardens Resort may not be nearly as posh as other family resorts on this list. However, the resort has more family-friendly activities than most other hotels for kids of all ages. Plus, they offer a decent place to lay your head at night.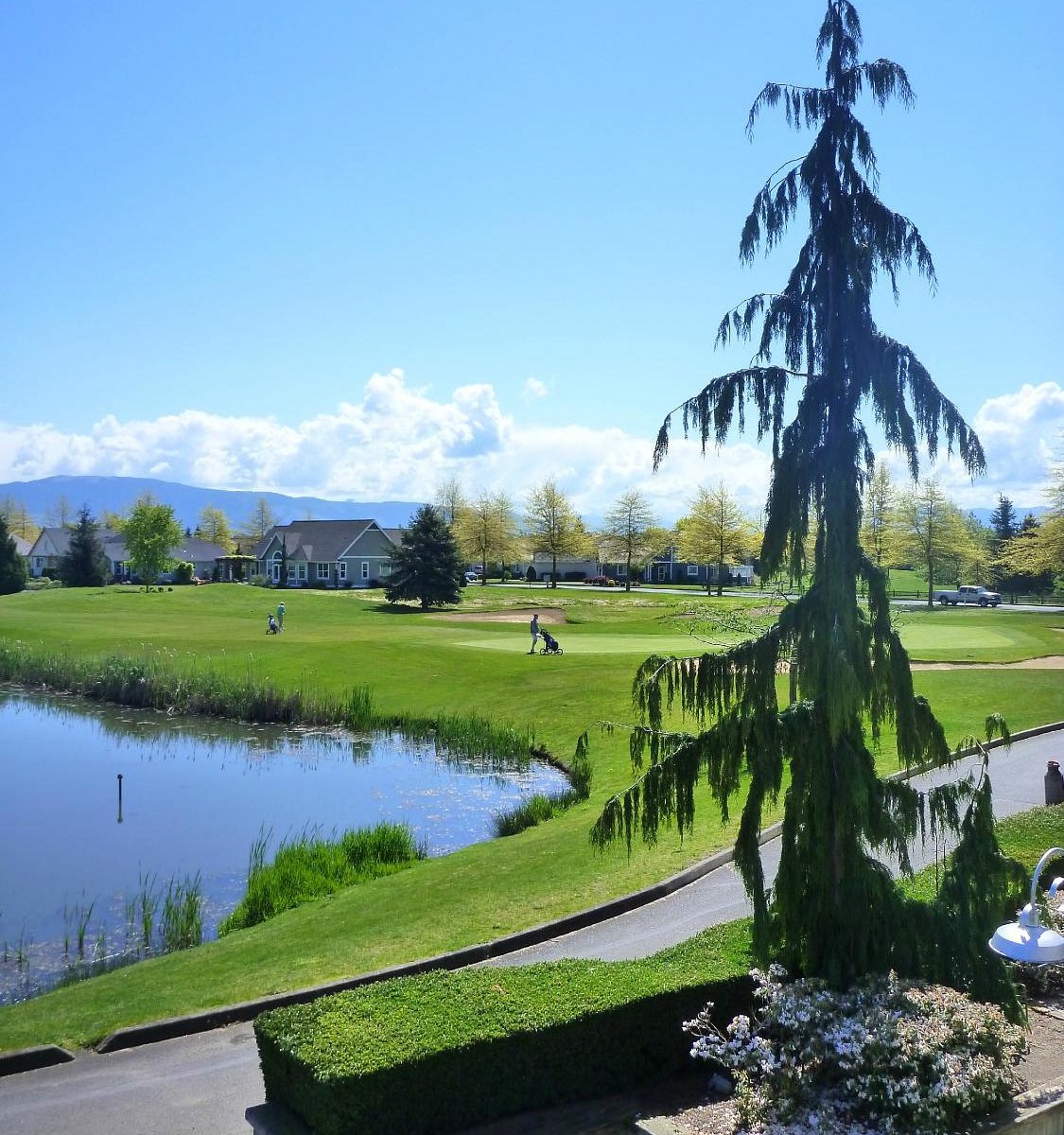 It's easily the most charming and beautiful family resort in Glen Arbor, Northern Michigan. During the day, guests enjoy hiking near the Sleeping Bear Dunes National Lakeshore. The Homestead Resort serves homey dinners on the Boondocks patios in Glen Arbor. Your kids will never want to leave the pool conveniently fitted with speed slides.
Lake Michigan beach nearby is an excellent alternative for the kids and parents to bask in the sun without feeling confined to the pool walls. Besides golfing, other exciting places and activities you could explore include the tennis court, salon and spa services, watercraft, hot tubs, and restaurants.
Considering the Homestead Resort is a four-season establishment, the place is open for activities like skiing, skating, and snow-shoeing during winter.
The scenic views of the mile-long beach bordering the resort make your family want to rent a villa and call this place home forever. There's a wide array of accommodation options, including hotel rooms, suites, and private homes.
Best Family Golf Resorts: Final Say
Kids learn a lot from school, but it is from their parents that they learn proper life-long lessons. Without a classroom, a family-friendly golf resort is the ultimate learning environment when traveling with kids. As a golfing family, one of the best ways to experience each new destination is by allowing yourselves to get fully immersed.
If you are a golf enthusiast, this is your opportunity to enjoy your favorite sport without spending hours away from your loved ones. Better yet, why not make it a family tournament and play with each other or against other vacationing families?
On your quest to find the ideal resort for a golfing family such as yours, you ask questions like:
What are their rates?
What other activities are there in the resort?
Is the place accessible?
What accommodation options are available, and are they fit for families traveling with kids?
All the golf resorts on this list have some of the best golf packages and rates for juniors and adults. Whether you're traveling with toddlers or teenagers, the family resorts on this list are top picks known and respected in America and beyond.
Ready to have the time of your life? Trust that you can never go wrong with the 10 best family Golf resorts above.
More about our TFVG Author