Whether you are a dad looking to book a trip for you and your daughter, or the other way round, a daughter looking to surprise her father with a trip, the US has some of the best vacation destinations.
Finding the best trip idea can lead to a great father-daughter bonding time and leave you with memories to cherish your whole life.
You are always young enough to go on an adventure with your dad, so let's see some of the best father daughter trip ideas in the US.
10 Father Daughter Trip Ideas in the US for 2023
New York City, New York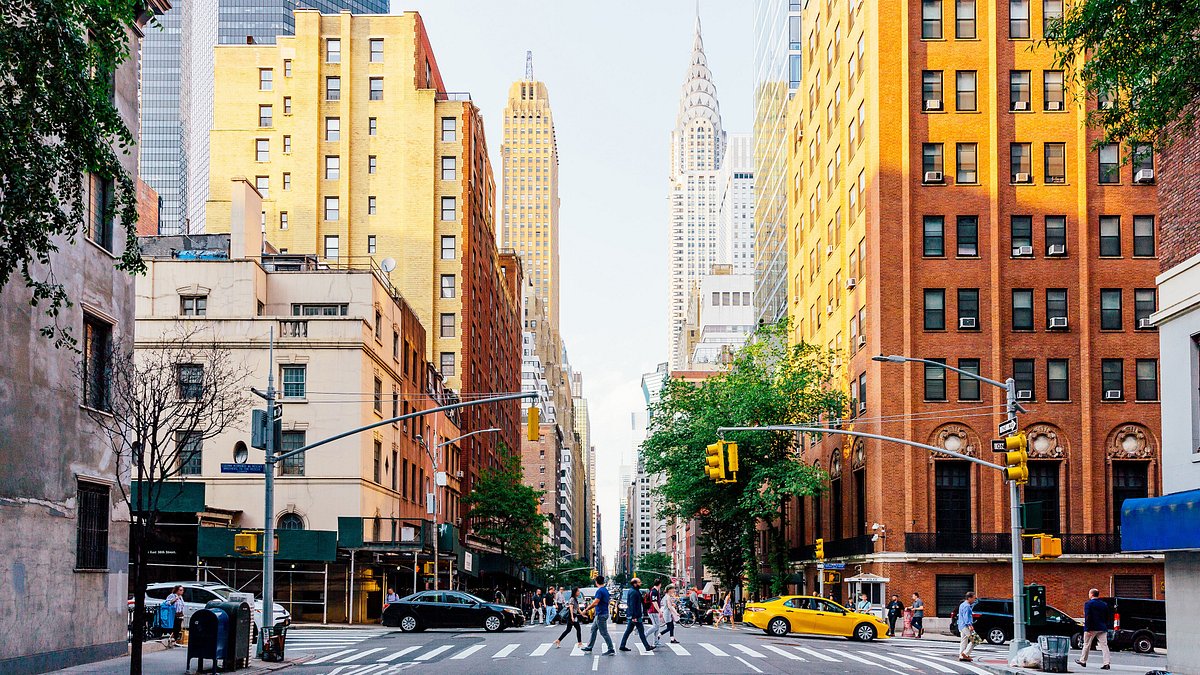 One of the best things about booking a father-daughter trip to a big city, especially the Big Apple, is the numerous bonding activities you can take part in. With so many things to explore and see, a New York vacation will be full of adventure and delicious food to try out.
Whether you two are adventurers, music lovers, musical-theater buffs, or explorers, New York City is guaranteed to provide you with memories that you will cherish forever.
Things to do
Broadway waits for you if you are a musical theater buff, so surprise your dad or daughter with tickets to your favorite show for an incredible bonding experience. You are likely to keep singing the songs all the way home.
You can have a water adventure and visit one of the water parks near New York. Go kayaking at Brooklyn Bridge Park's Family Sunday program or some other program.
Play laser tag or paintball at one of Area 53's locations around the city and see which one of you is the victor.
Take your father or daughter on a Whale Watching cruise.
Set a day aside to go on a food tour and experience New York's diverse cuisine.
Places to stay
Nashville, Tennessee
Do you and your father or daughter share a love for music? Then a trip to the US Music City, Nashville, is the perfect destination for you two. You will be able to fully immerse yourselves in one of the most vibrant and artful cities in the United States.
Nashville is the perfect travel destination for every artist at heart, but not only artists enjoy this city.
In Nashville, Tennessee, you are guaranteed to have some of the unique dining experiences while enjoying the mouthwatering food this city is famous for. Here you will find a blend of modern activities while experiencing well-known southern hospitality.
Things to do
If you are a country music fan, make sure to visit Nashville's Country Music Hall of Fame and Museum and learn everything from the beginning of country music to today's rising stars on the scene.
Check out Ryman Auditorium, the Mother Church of Country Music.
Buy tickets to the Schermerhorn Symphony Center to hear some classical music performed by the GRAMMY-winning Nashville Symphony.
Go hiking on one of Radnor Lake State Park's six hiking trails. Visit the full-scale replica of the Parthenon in Centennial Park.
As Nashville is known for its barbecue, hot chicken, and farm-to-table restaurants, you will have the chance to enjoy some of the most delicious food in the states.
Places to stay
Honolulu, Hawaii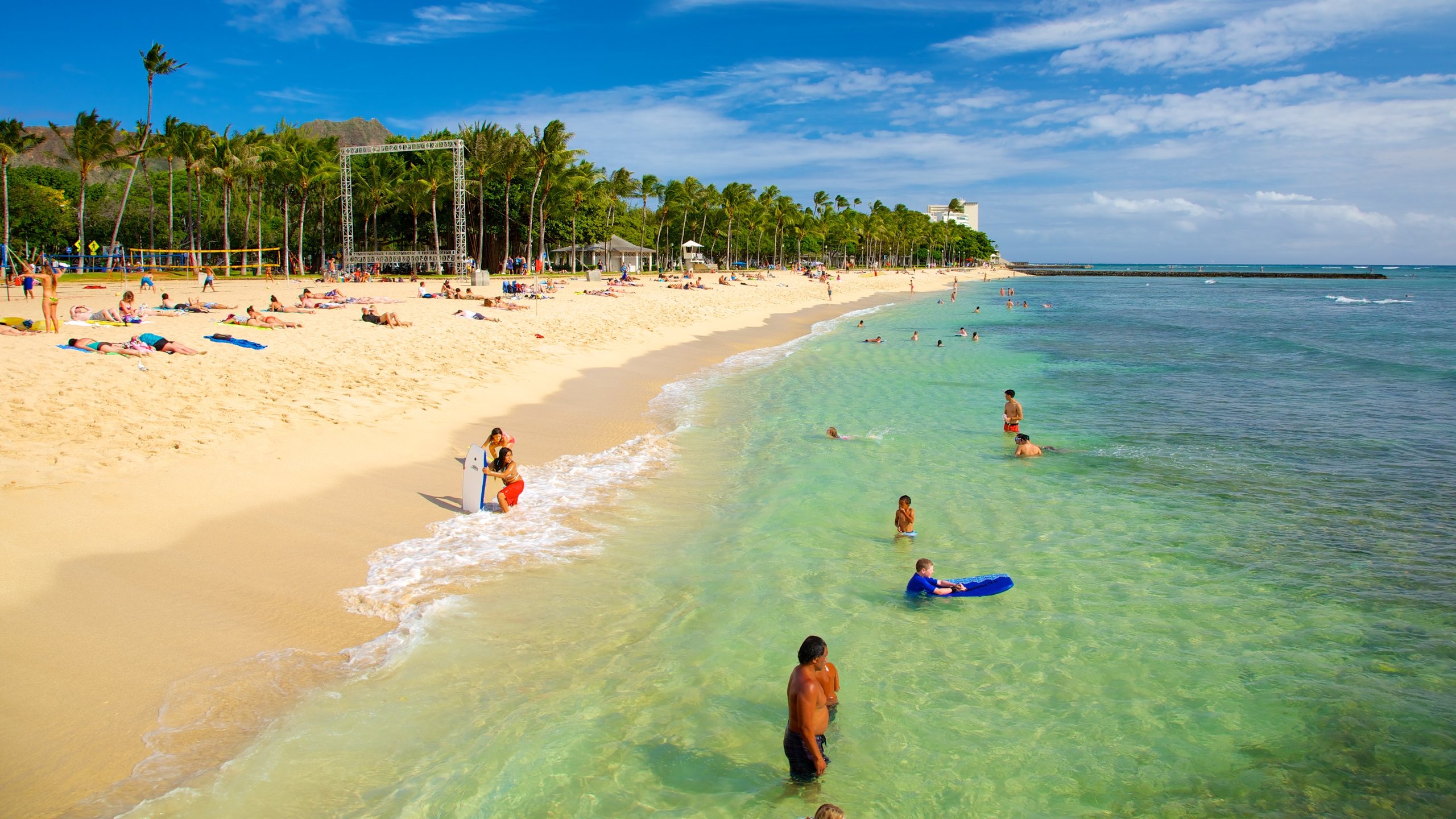 The Hawaiian Islands offer some of the most marvelous sights in the United States, with gorgeous beaches, luscious forests, and significant cultural and historical importance.
Oahu Island is where Honolulu, the state's capital, is situated. The capital is a big tourist attraction meaning you and your father or daughter will have plenty of bonding activities.
From jazz clubs, adventure hubs, and historical landmarks, Honolulu Hawaii's vibrant culture will surely provide you with an unforgettable trip.
Things to do
If you are a history buff, visit the Bernice Pauahi Bishop Museum and Iolani Palace to learn more about the local history.
Visit the various World War II attractions like the Battleship Missouri Memorial, the USS Bowfin Submarine Museum & Park, and the Pearl Harbor National Memorial.
Go swimming, surfing, or snorkeling on one of Honolulu's world-renowned beaches, including Lanikai Beach and Waikiki Beach.
Book a helicopter tour, enjoy an overview of the island and see all the valleys, mountains, and historical sites from high up.
If you feel more adventurous, you can pack your backpacks and go hiking around Manoa Falls.
Places to stay
Louisville, Kentucky
It might be the best father-daughter trip to go to Louisville, Kentucky. Let the spirits guide your father and you to Louisville, where you may enjoy some of the best bourbons in the nation by traveling the Kentucky Bourbon Trail.
For boxing fans, Louisville is the perfect destination as Louisville is home to the boxing legend Muhammad Ali. Not only that, but this city is also home to the Kentucky Derby.
Visit Louisville if you want to experience the famous southern hospitality and enjoy delicious food prepared in award-winning restaurants.
Things to do
Top distilleries like Maker's Mark and Woodford Reserve are included in the Kentucky Bourbon Trail tour. Visit the distilleries, horse farms, and other attractions. The path may be finished on your own in two to three days.
Go on the "Footsteps of Greatness" tour and visit the Muhammad Ali Center, the gym where the legend's career started, and his childhood home, and end the tour with a visit to his burial site at Cave Hill Cemetery.
Visit the Kentucky Derby Museum, the place where the annual Kentucky Derby horse race is held.
In Louisville, you will find the largest Victorian architecture district in the US. It is a 45-block district of Old Louisville with mansions from 1880 to 1910.
Check out the oldest still-operating steamboat from 1914, the Belle of Louisville.
Places to stay
Anaheim, California
You are never too old for Disneyland, so if you plan to have a father-daughter trip in Anaheim, California, the enchanted park is a must-visit. You will feel like a kid again, surrounded by your childhood heroes and princesses. But Anaheim offers so much more than just revisiting your childhood.
This sun-soaked city has 42 miles of coastline and dozens of championship golf courses that are heaven for every golfer. Anaheim provides plenty of entertainment and relaxing activities that will make your trip incredible.
Things to do
The first thing to do in Anaheim is to visit Disneyland and have a fun-filled day riding the various cartoon-themed rides.
Visit SeaWorld, Knott's Berry Farm, and Legoland, and go on a tour in Universal Studios, and who knows, you may even catch sight of some movie stars.
Relax and soak in the sun on one of the many incredible beaches in Orange County.
Visit the various breweries and wineries.
Enjoy delicious seafood in some of the most popular restaurants in Anaheim.
Places to stay
Grand Canyon National Park, Arizona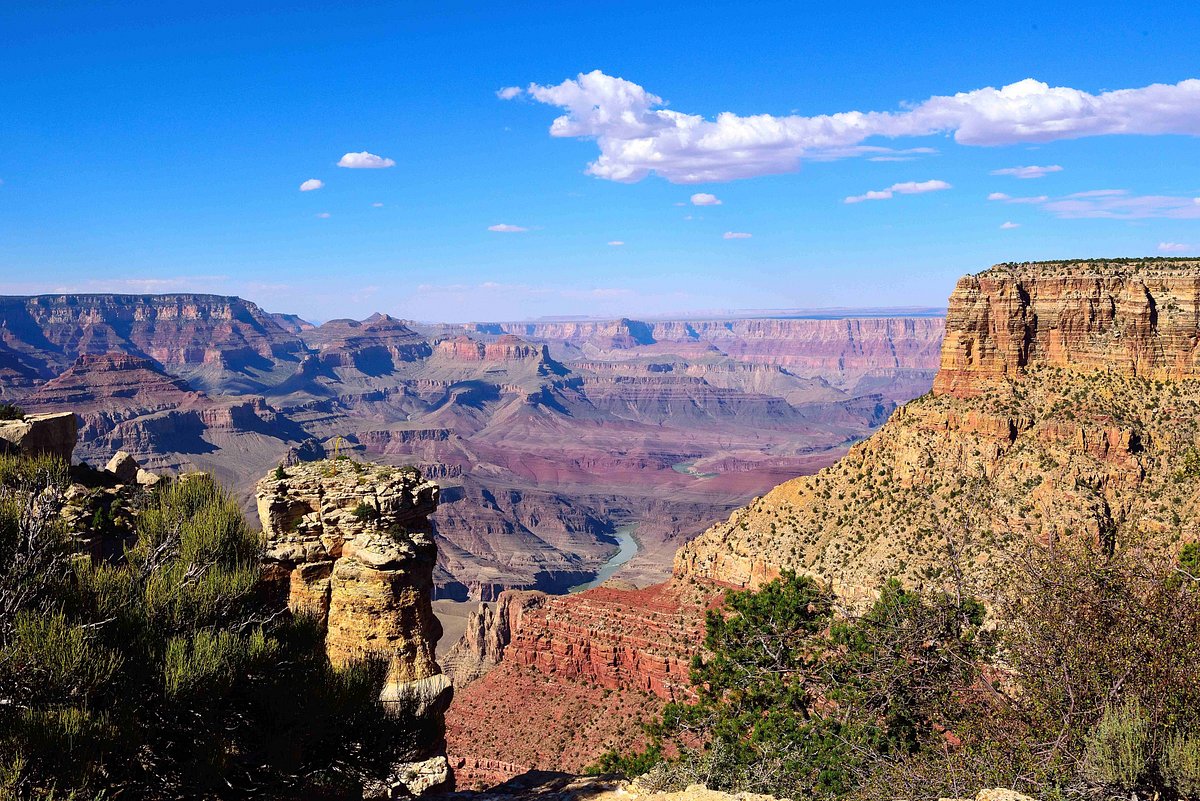 One of the greatest father-daughter bonding trips can be a visit to the Grand Canyon National Park. If you are interested in geology, the Grand Canyon will be the perfect way to witness two billion years of the Earth's geological history.
In a Grand Canyon Flight Tours helicopter, soar above the canyon and see it in all its glory from above. See how the Colorado River has carved this steep-sided canyon over millions of years. The scenic beauty of the Grand Canyon in Arizona is hard to beat when it comes to memorable trips.
Things to do
Go on a narrated tour with The Mojave Desert, Hoover Dam, Lake Mead, and Colorado River all featured.
Visit the Grand Canyon Village, stop by the rustic Grand Canyon Railway Depot, and learn about the expansion of the railroad and its impact on tourism.
Check out the Horseshoe Bend and the Antelope Canyon in Grand Canyon's North Rim for breathtaking views.
If you feel more adventurous, go on a mule tour traveling the Bright Angel Trail. Pack camping gear and plenty of water as the trail spans six miles both ways.
Go on the Canyon Rim Trail for a seven-mile scenic tour with great overlooks.
Places to stay
Orlando, Florida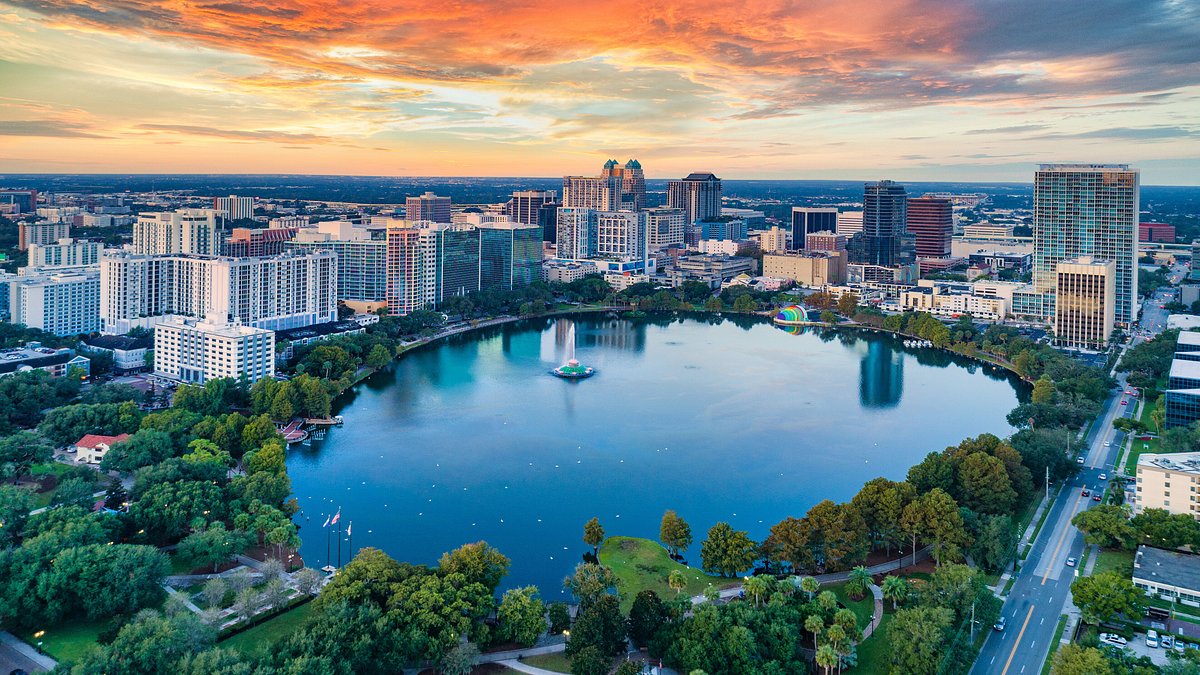 A father-daughter trip to Orlando, Florida will undoubtedly be tons of fun. Orlando is perfect for an extended vacation with many things to do and see. This sunny city offers plenty of fun-filled days. You can visit the various theme parks, museums, shopping centers, botanic gardens, and conservation parks.
Orlando is an excellent choice for avid golfers, with many incredible golf courses where you can spend your days golfing under the Florida sun. Enjoy various cuisines in many award-winning restaurants.
Things to do
If you are a Harry Potter, fans visit the Harry Potter World in Universal Orlando and experience the magic yourself.
Visit Orlando DisneyWorld and see your favorite fairy tale characters roaming the magical kingdom.
Check out Orlando's lakes and streams and fish in them.
Visit the Kennedy Space Center and the Bok Tower Gardens.
Explore Madame Tussauds Orlando or the Museum of Illusions.
Visit SeaWorld Orlando and see the dolphins and whales the park has.
Places to stay
Rapid City, South Dakota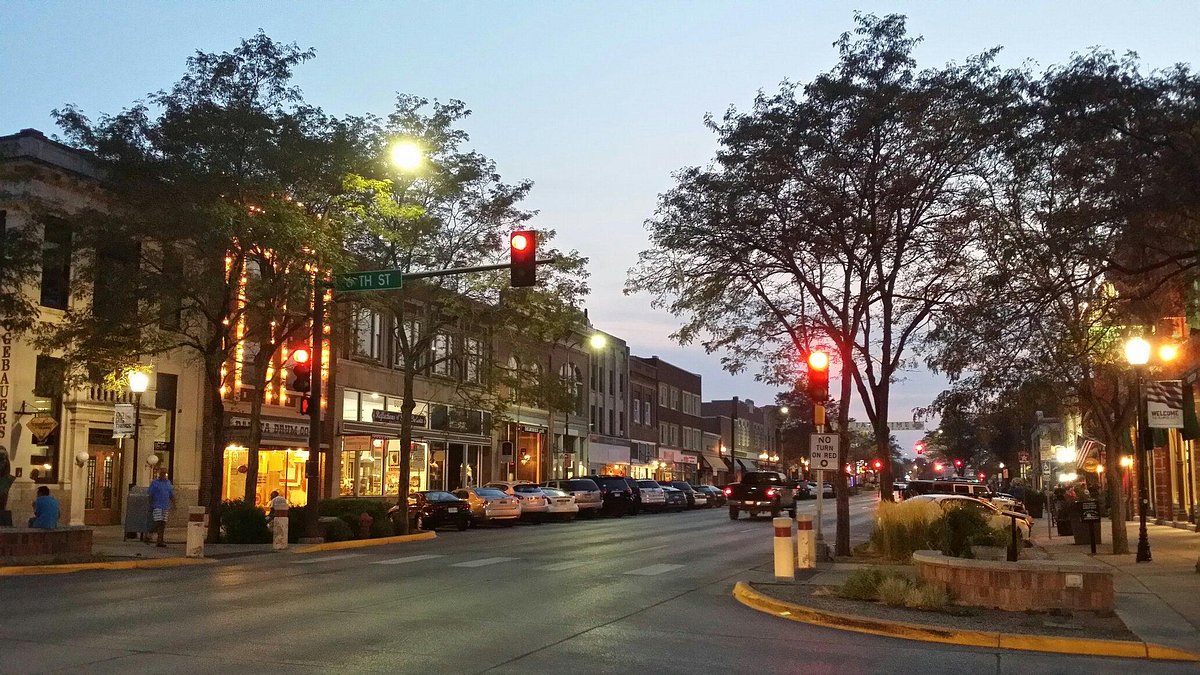 Are you both a fan of history and nature? Then the perfect bonding trip for you is Rapid City in South Dakota, where you will get the best of both worlds.
Rapid City allows you to explore several national parks, monuments, museums, and memorials. The city has both a historical and urban appeal.
For a more contemporary experience, you have Downtown Rapid City and Main Square, where you can find excellent local restaurants and immerse yourself in the arts and culture.
Best of all, in the City of Presidents is where you will see the faces of US presidents carved into a mountain.
Things to do
Go on Mount Rushmore Tour through the Wild West themed-estate, Fort Hays.
Explore the South Dakota Air and Space Museum, learn about the country's aviation history, and see many old airplanes, helicopters, and military missiles.
Go on a Buffalo Safari Jeep Ride through Custer State Park and see many buffaloes grazing on the green grass. The tour will also provide many historical and educational facts about Custer State Park.
Check out the Museum of Geology to see exhibits in paleontology and mineralogy. See skeletons of fish, mammals, marine reptiles, and dinosaurs.
Make sure to visit the Crazy Horse Memorial, the largest sculpture in the world, which was made due to the insistence of the Lakota Chief Henry Standing Bear and made by the sculptor Korczak Ziolkowski.
Places to stay
Portland, Oregon
For the father-daughter duo that enjoys tasting various foods and is a self-proclaimed enthusiast, Portland, Oregon, is the dream vacation spot. With more than 100 craft breweries, you will get the chance to sample all kinds of beers.
Besides being a cultural hub of arts and crafts, the city also offers plenty of opportunities for outdoor adventures.
With Forest Park nearby, you can go hiking or biking on one of its trails. As Portland is also known, the City of Roses has something for everyone.
Things to do
As Portland has over 100 breweries, the best way to explore them is by booking a guided brewery tour, which will allow you to taste different kinds of craft beers at the best breweries in the city.
Visit Forest Park, one of the largest urban parks in the United States, with over 5,000 acres. You can hike along the Columbia River on the park's Wildwood Trail. Forest Park is home to over 100 species of birds.
Check out Powel's City of Books, the world's largest independent and used bookstore. It is home to over one million books. The bookstore is so big that it occupies a square city block and is three stories high.
Explore Portland's gardens, such as the International Rose Test Garden, Portland Japanese Garden, and Lan Su Chinese Garden.
Check out the Portland Art Museum, the oldest art museum in the Pacific Northwest. The museum contains art pieces from European painters, Japanese screen prints, and modern American works.
Visit Hoyt Arboretum, a 189-acre arboretum with 172 different tree families and 6,000 trees. The tree species originate from various countries all over the world.
Places to stay
Zion National Park, Utah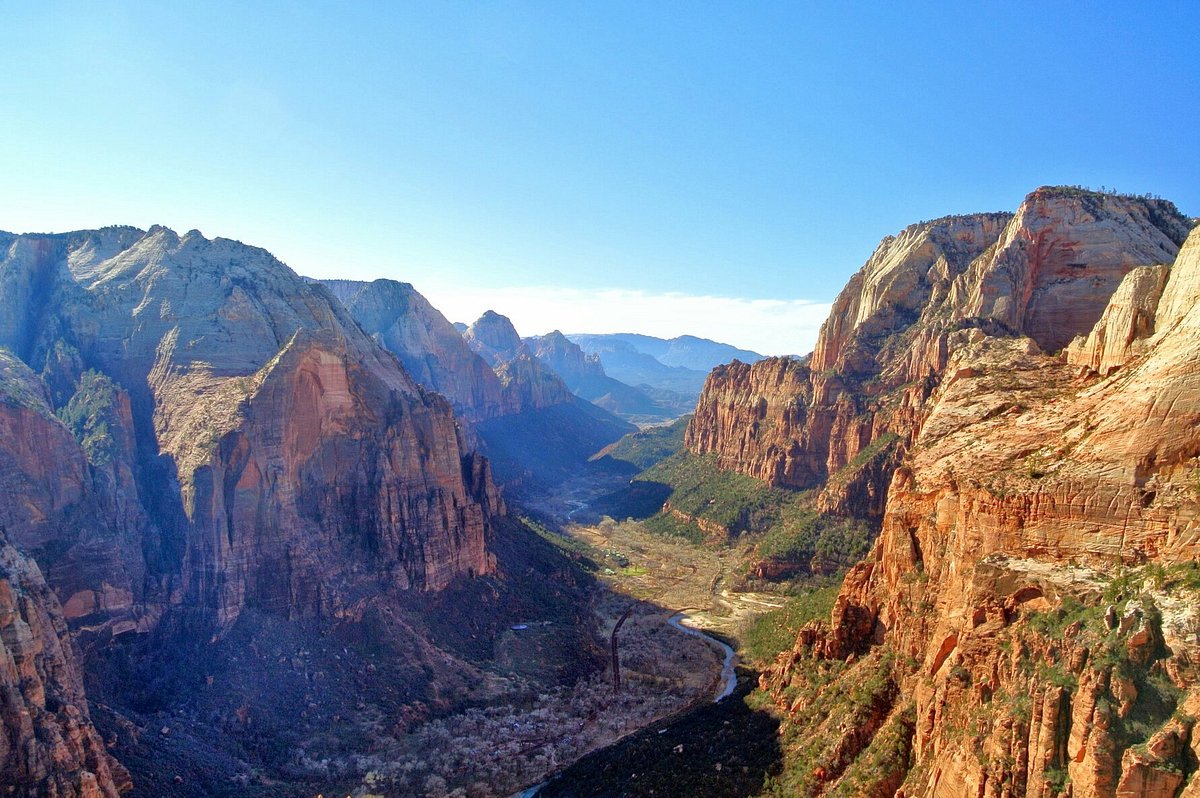 Zion National Park in Utah is the best place to take your father or daughter if they appreciate being outside. The Zion National Park in Utah is excellent for camping, hiking, and just relaxing in nature with your loved ones. The red cliffs of Zion will provide you with many picturesque scenes.
If you intend to camp for your father-daughter trip, make your reservation as soon as possible because campgrounds tend to book up months in advance. If you feel up to it, take a trip down the narrows, but be advised that this track is not for beginner hikers. Book a stay at Zion Lodge, situated inside the park, if camping is not your thing.
Things to do
Zion National Park is home to 291 bird species. Look for a bird checklist at the visitor centers and go bird-watching. See how many you can spot.
Check out Zion's many hiking trails, including Weeping Rock, Emerald Pool Trail, Canyon Overlook Trail, Watchman Trail, Riverside Walk, Hidden Canyon, Angels Landing, Observation Point, The Narrows, and the West Rim Trail.
Go for a scenic drive on the winding Zion-Mount Carmel Highway, which connects the Visitor Center to the east entrance of Zion National Park. The switchbacks between Canyon Junction and the tunnel provide incredible views, so ensure you bring your camera with you.
Check out the Zion Human History Museum and learn all about the Native Americans and the pioneers that lived on the land.
At night, you can stargaze and clearly see the constellation due to the lack of light pollution.
Places to stay
Conclusion
There you have it, some of the best father daughter trip ideas in the US for some quality bonding time in this new year.
Choose the trip idea that provides you with enough shared interests and have a great time with your daughter or father.
More about our TFVG Author