Utah is an awesome place to visit with the family. There are lots of fun things to do with the kids throughout the state. We have compiled a list of the top 23 best places to visit with your family in Utah! These are all kid-approved, so you know they'll be perfect for your vacation.
1. Cedar Breaks National Monument
The Cedar Breaks National Monument is one of our personal favorites because it's not too far from Salt Lake City and offers some great sightseeing. The colors change so rapidly at this location that they will stun you.
The color changes range from reds, whites, oranges, purples, blues, and greens making for spectacular photos. You can even hike up into the amphitheater to get unique views of the surrounding areas. It is also a top-rated winter destination due to its snow-covered peaks against the blue sky.
2. Echo Reservoir
The Echo Reservoir is located in Echo State park. It is a great place to take the family for a boat ride, fishing, or a picnic. The reservoir is located close to Echo and offers good views of the surrounding area.
It offers many activities to keep the kids from getting bored, like swimming, mountain biking, and even snowshoeing in the winter. You can also hike around on some trails if you bring your own gear.
Another great thing about the Echo Reservoir is that it offers camping which is another fun family activity.
3. Arches National Park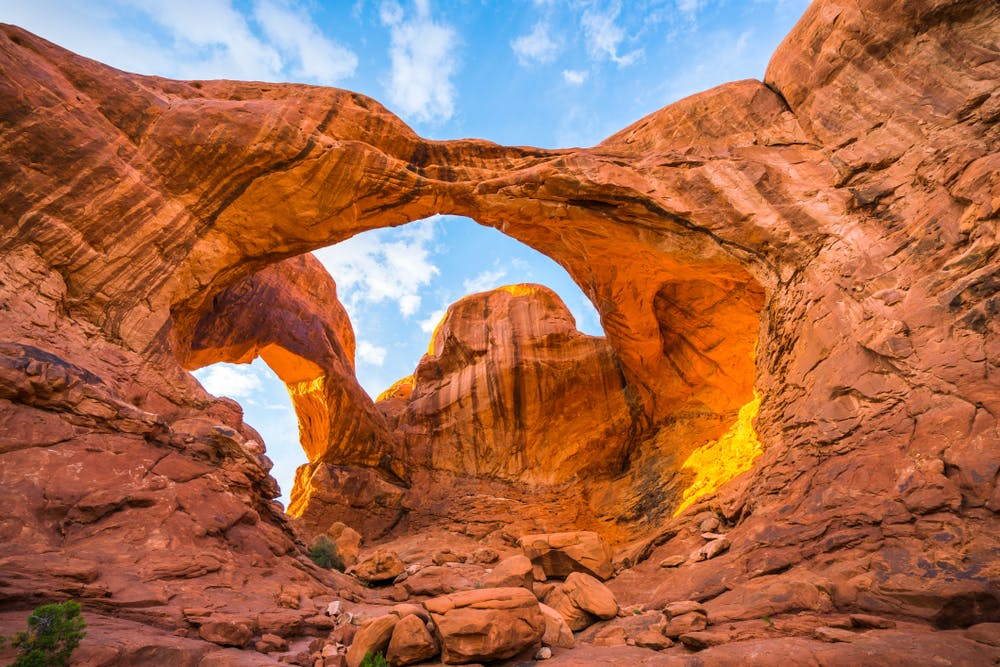 The Arches National Park is a top destination for families. This fun and educational place is full of spectacular red rock and offers close-up views of the unique rocks that make up this park.
There are plenty of trails to choose from, so you can find something easy for smaller children or more challenging hikes for older kids. It's best to make sure to arrive early in the morning to have some quiet exploring time prior to getting crowded with other visitors.
4. Pioneer Trail State Park
The Pioneer Trail State Park is located only 40 miles west of Salt Lake City off I-15 in Morgan County. It's home to the Utah Field House of the Natural History State Park Museum.
The park has an interactive museum that features mineral collections, dinosaur displays, an indoor butterfly garden, and several hands-on exhibits.
Kids can dig for real dinosaur bones, pan for gold, and learn about the life of a pioneer. It's a fun experience for parents and their children to enjoy together.
5. Grand Staircase Escalante National Monument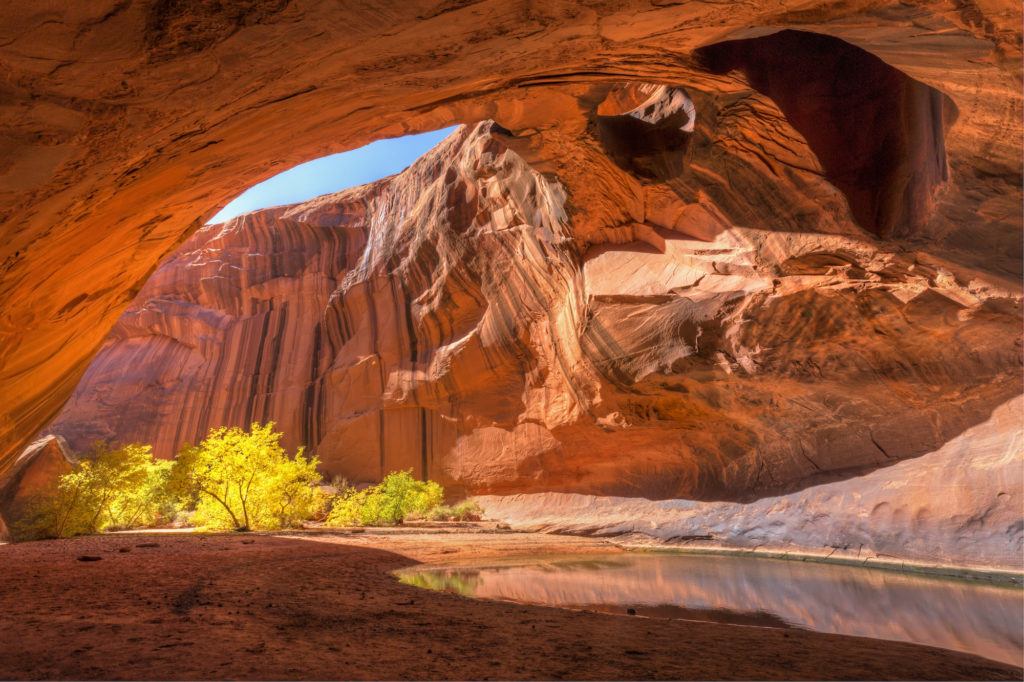 The Grand Staircase Escalante National Monument is another of our personal favorites because it's also not too far from Salt Lake City and offers a unique experience.
The staircase is actually 30 million years old and features sedimentary erosion of animals. It is a massive network of slot canyons that provide some of the best hiking opportunities in the state. The monument is so large that you should plan to spend the day there with your family. You won't get to enjoy it in just a few hours.
6. Canyonlands National Park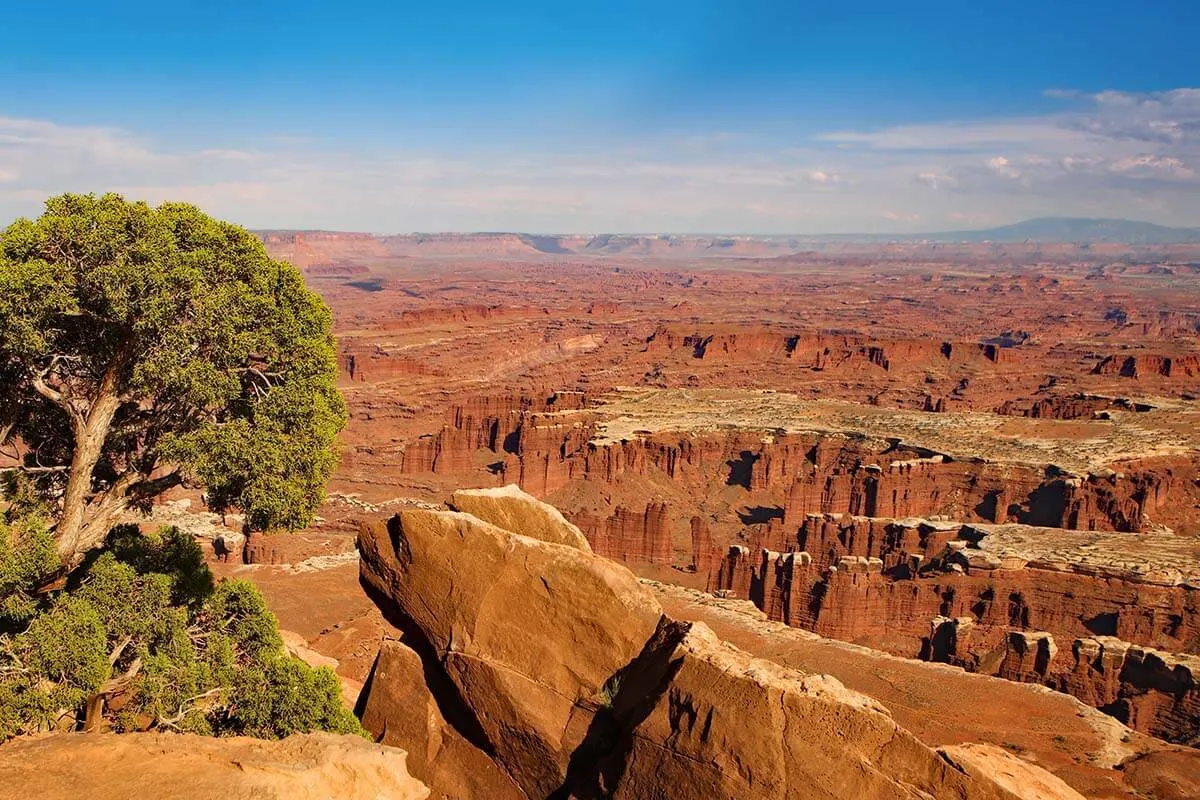 Canyonlands National Park is a top destination for families who want to see spectacular sights. Arches and Canyonland are located very close together, making them a great day trip from Salt Lake City.
This park features fantastic views of the Colorado River and several different ecosystems, including rivers, canyons, deserts, mesas, hoodoos, natural bridges, and arches. The children will learn about the process of erosion as they hike around this beautiful park.
7. Sunset UTV Tour With Zion National Park Views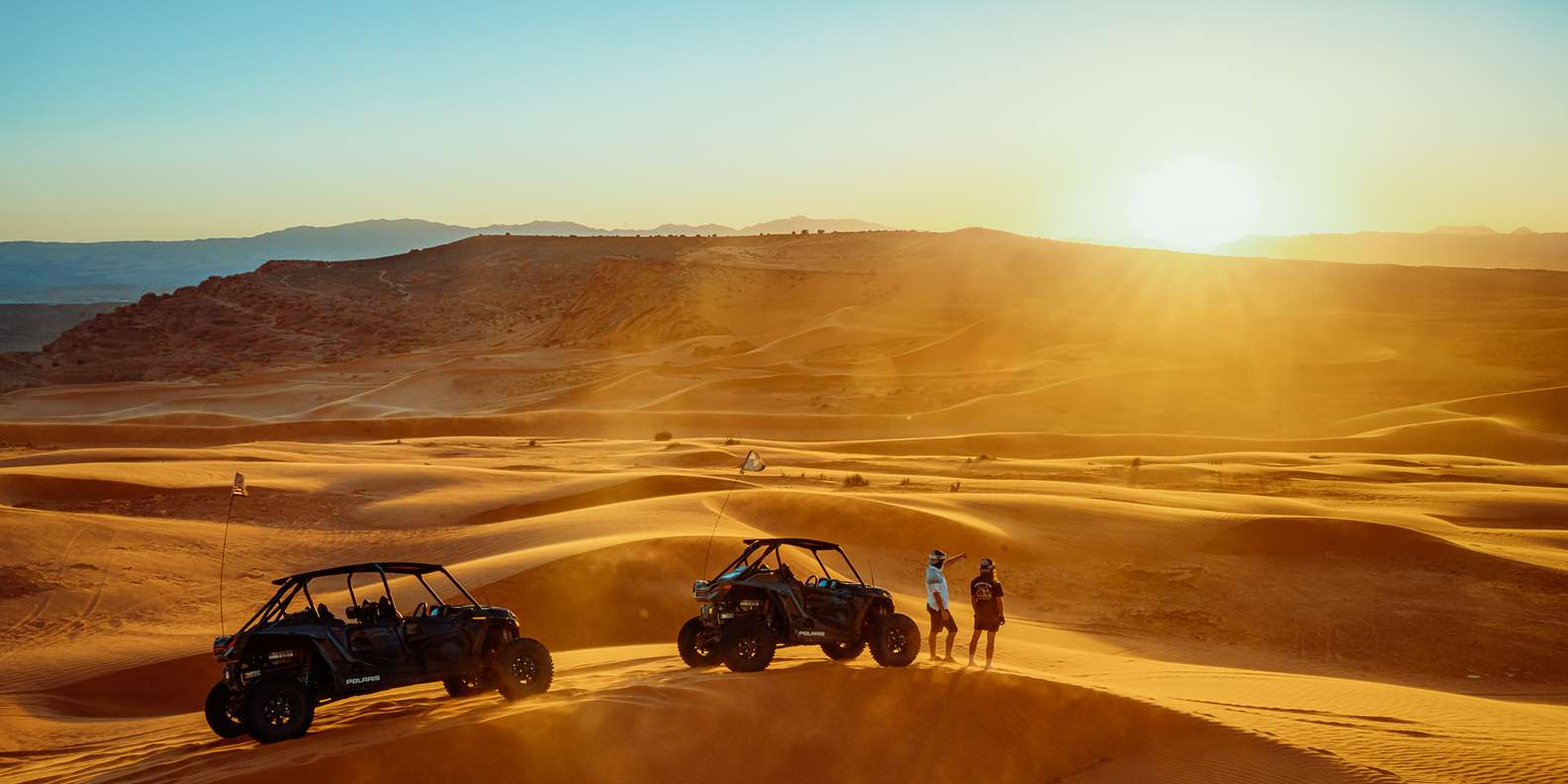 The Sunset UTV Tour with Zion National Park Views is a great tour that will take you into the park during the early evening hours. You will explore areas of the park that are usually not open to vehicles and get a chance to see some unforgettable views.
The company also provides other adventure tours, including ATV, Jeep, and Jeep Eco-Ad ventures tours. The Zion Canyon Scenic Train tours are great to see the park while learning its history.
You can take an hour-long or 1-hour 15-minute tour along the Virgin River through Zion National Park. The views are out of this world at all times of the year, but especially during the fall and spring, where you will enjoy changing colors of foliage along with views of Zion Canyon.
8. Cowabunga Bay Waterpark
Cowabunga Bay is a waterpark that offers impressive views of the Wasatch Mountains. It features over 25 different slides and attractions, including one ride that goes down an inner tube.
This unique attraction gives you the chance to tube down into an enclosed tunnel that takes you back up another hill before releasing you into the pool below.
There are also two massive wave pools for everyone to enjoy. The waterpark is a great way to get out of the car and have lots of fun in the sun.
9. Great Salt Lake State Park
Great Salt Lake State Park in Saltair is one of the best places to see some unique views in Utah. This park has over five miles of shoreline where you can enjoy excellent bird watching, a stroll along the beach, or even take a bike ride on the trail that runs along this portion of the lake.
You get excellent panoramic views from this park with mountains all around you. Great Salt Lake State Park is also home to the Saltair Resort, which features a pier that stretches about one mile into the lake.
You can ride your bike or walk out on this wooden pier and enjoy connecting with nature in front of the lake and mountains.
10. Westwater Canyon
Westwater Canyon is a great river rafting trip that will take families on an adventure through one of the most breathtaking canyons in Utah. It's located near Moab, so it's easily accessible from just about anywhere in the state.
This unique canyon features little waterfalls and pools that are perfect for swimming and fishing.
11. Park City Mountain Ski Resort
The Park City Mountain Ski Resort is one of the largest ski resorts in Utah. It's located just 20 minutes away from Salt Lake City. The resort features over 3,000 acres of skiable terrain with amazing views of the Wasatch Mountain Range on clear days.
You can even take your children to the Ski School for Kids, where they learn everything about skiing and boarding. After their class, they might even be able to teach you a thing or two.
There are ski trails for beginner, intermediate, and advanced skiers, as well as cross-country trails. There is also a snow tubing facility that's pretty fun for the entire family, even those who aren't really big skiers or boarders.
12. White Pocket Hiking Tour
The White Pocket Hiking Tour is a great option for those that love hiking and exploring new places. This unique hike takes you to a geological wonder with tons of sandstone formations, including arches, hoodoos, pinnacles, and spires.
The tour is all-inclusive, so you can enjoy some fantastic views without having to worry about bringing any food or water. It makes it easier to just focus on having fun with your family.
The White Pocket Hiking Tour is one of those activities that will challenge you to see if you are up for the adventure.
13. Zipline at the New Summit Park
The Zipline at the New Summit Park is a great way to explore some more of what Salt Lake Valley offers from above. You will zip from one tower to another while getting stunning aerial views of downtown Salt Lake City and its surrounding area.
This zipline is also the longest in Utah. It features six different cables for your enjoyment. If you haven't experienced ziplining yet, this is the place you want to give it a try.
There are three different levels of zips, so you know your family will have the best time possible while challenging each other with who can get across in the shortest amount of time.
If you are looking for an adventure that the entire family will enjoy, this is it!
14. Hardware Ranch Wildlife Area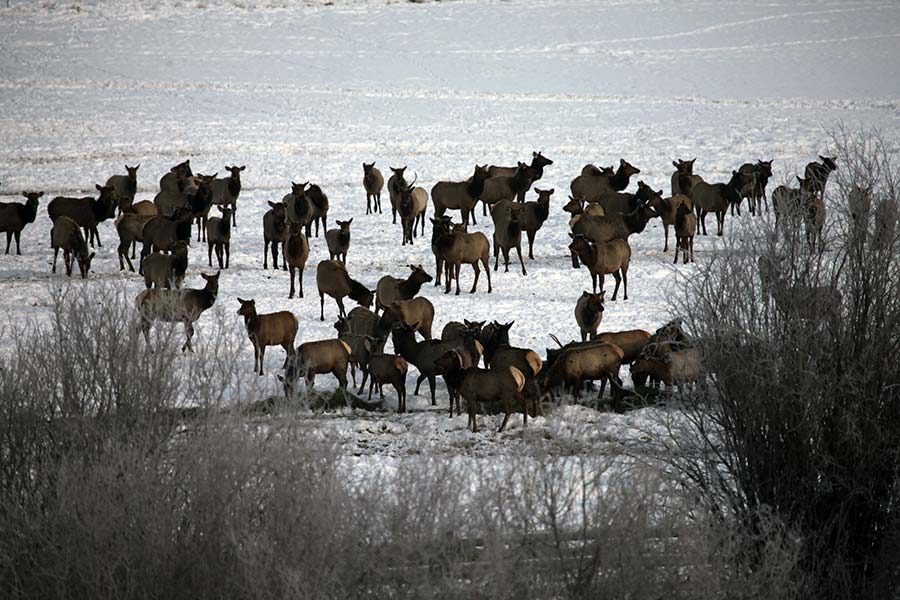 The Hardware Ranch Wildlife Area is a unique attraction that is located between Ogden and Brigham City, so it's easy to get to from Salt Lake City. This wildlife area is home to more than 350 different kinds of wildflowers and has some fantastic views on clear days.
You can even see the Great Salt Lake on some days. Some of the wildlife on the Ranch are wild turkeys, white-tailed deer, mule deer, many species of ducks, geese, and even bald eagles.
The wildlife area also has an interpretive center full of information about the plants and animals in the area. It's an opportunity to learn all about them before heading out to explore.
The park offers guided tours, hikes, and nature activities so you can get up close and personal with the wildlife.
15. Great Western Trail
Great Western Trail is a unique hiking trail in Utah located south of downtown Salt Lake City. The views on this trail are simply spectacular because it features panoramic views of the entire Salt Lake Valley.
When you reach the end, you can even take a short hike to Lone Peak, where you will get even more amazing views. Amazing views aren't the only thing you will experience at the Great Western trail.
You will also see some incredible rock formations, and if you time it right, you could even catch a glimpse of the Wasatch Mountain Range.
This hike is one of those hikes that can be challenging but worth every step. But don't take our word for it — try it out yourself!
16. Hogle Zoo
Hogle Zoo is known as one of the best zoos in all of America for a good reason. This zoo is located close to downtown Salt Lake City. It features many exhibits that will help you experience some exciting wildlife encounters without ever leaving the comfort of Utah.
You can see lions, tigers, elephants, kangaroos, gorillas, dolphins, and more. The Hogle Zoo features many interactive exhibits that will help you learn about all kinds of different animals.
The zoo also has several types of rides and attractions where you can get up close to the animals, including camel rides! If you want to take a trip with your family that is educational and fun, make sure to plan your visit to the Hogle Zoo today!
17. Monte L Bean Life Science Museum
The Monte L Bean Life Science Museum is an excellent place for everyone in your family. The museum has exhibits featuring animals from the desert, grasslands, and even reptiles.
One of the most interesting things about this attraction is that many of the animals featured here are alive! You can see them function in their natural habitat while learning more about them from inside the museum.
In addition to these exhibits, the Monte L Bean Life Science Museum also has a planetarium. The planetarium features different films and programs to teach you more about astronomy and other subjects throughout the week.
The museum is open Tuesday through Sunday from 9:00 am to 5:00 pm, so make sure you plan to visit. Whether you live in Utah or plan a trip to the state, this museum is a great place for your family!
18. Museum of Natural Curiosity
The Museum of Natural Curiosity is an exciting place for kids of all ages. This museum has exhibits featuring many topics, including bugs, soils, rocks, and minerals.
It also features some fun play stations where your children can learn even more about science while having fun. You can see live animals at the Museum of Natural Curiosity as well.
Some of these are even on display throughout all hours of operation, including a tortoise! In addition, the museum has a rock wall and a kid-sized play area that is sure to keep kids entertained.
The Museum of Natural Curiosity also hosts different programs throughout the week for kids. These include storytimes and crafts.
19. Sound and Light Show Moab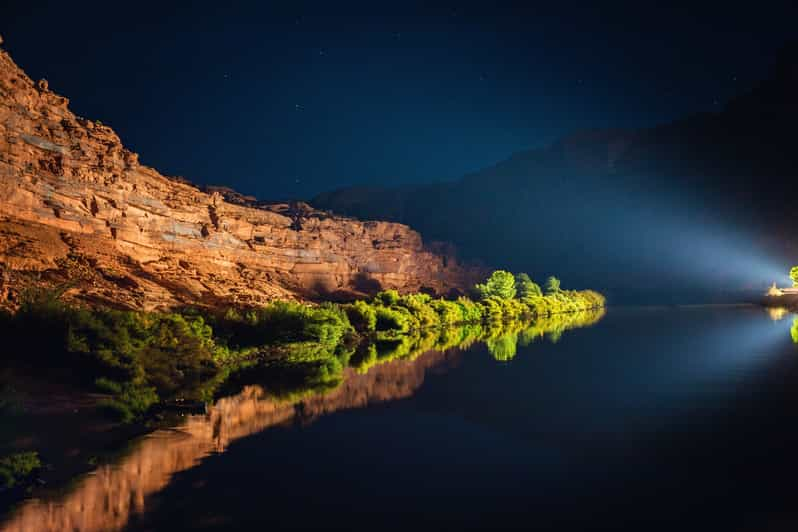 The Sound and Light Show in Moab is an amazing show that anyone in your family will enjoy. This attraction features a multimedia presentation featuring images, music, and more.
The show is narrated by different storytellers who take you through the history of Arches National Park. The show takes place inside the visitor center of Arches National Park, so make sure to plan ahead to purchase your tickets.
The show is open every day at 4 pm. Your family can also enjoy the stars after the sun goes down on this beautiful Utah night. Before you leave Arches National Park, be sure to take a walk outside and enjoy the beauty of nature!
The park features five different trails that you can walk, hike and enjoy. One of the most popular is the Balanced Rock Trail which allows you to experience these incredible rock formations close up!
If your family loves nature and wants to get in touch with Utah's natural beauty, plan a trip to Arches National Park. You will be amazed by the overall experience and awe-inspiring views!
20. Clark Planetarium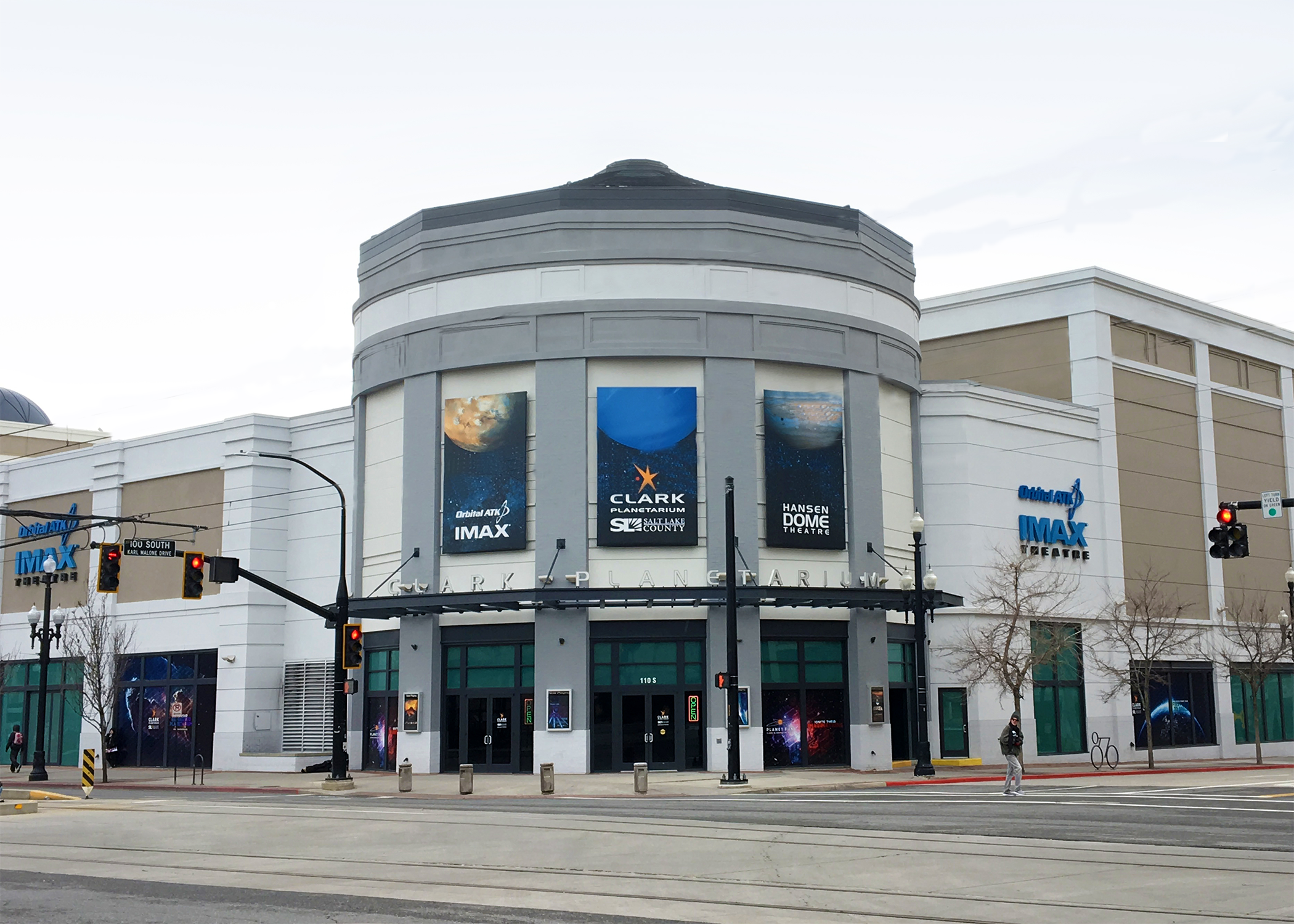 Clark Planetarium is a wonderful place to visit with your family if you want to learn more about science. This planetarium offers a variety of different programs and exhibits that will teach your children all they need to know about astronomy and other fields in a fun way.
In addition, Clark Planetarium also has a full schedule of shows throughout the day, including live shows in their theater. You can watch spectacular laser shows and even live music here.
21. Loveland Living Planet Aquarium

The Loveland Living Planet Aquarium is another family-friendly attraction in Utah. This aquarium features different exhibits that teach you all about the animals on our planet.
There are 90 different species of animals here, including jellyfish and exotic birds. The Loveland Living Planet Aquarium offers a variety of different programs for kids throughout the week. You can watch animal feedings, crafts, and music at this aquarium.
It is a great attraction for people of all ages to visit. There are even special programs designed specifically for the younger kids in your family. If you love animals, learning about them, or just having fun, be sure to stop by the Loveland Living Planet Aquarium!
22. iFly Utah
iFly Utah is another one of the most popular things to do in Utah with kids. This place is designed for people who are skydivers or want to become skydivers. It features a wind tunnel where you can learn all about flying and even try out some moves yourself!
iFly Utah provides training sessions every day at their facility. There are also multiple different programs for kids throughout the week, including skydiving demonstrations.
It's suitable for people of all ages. We liked that it was an incredible way to learn more about aerodynamics and flight! We recommend planning ahead for this activity to ensure you can enjoy it during your visit.
23. Heber Valley Railroad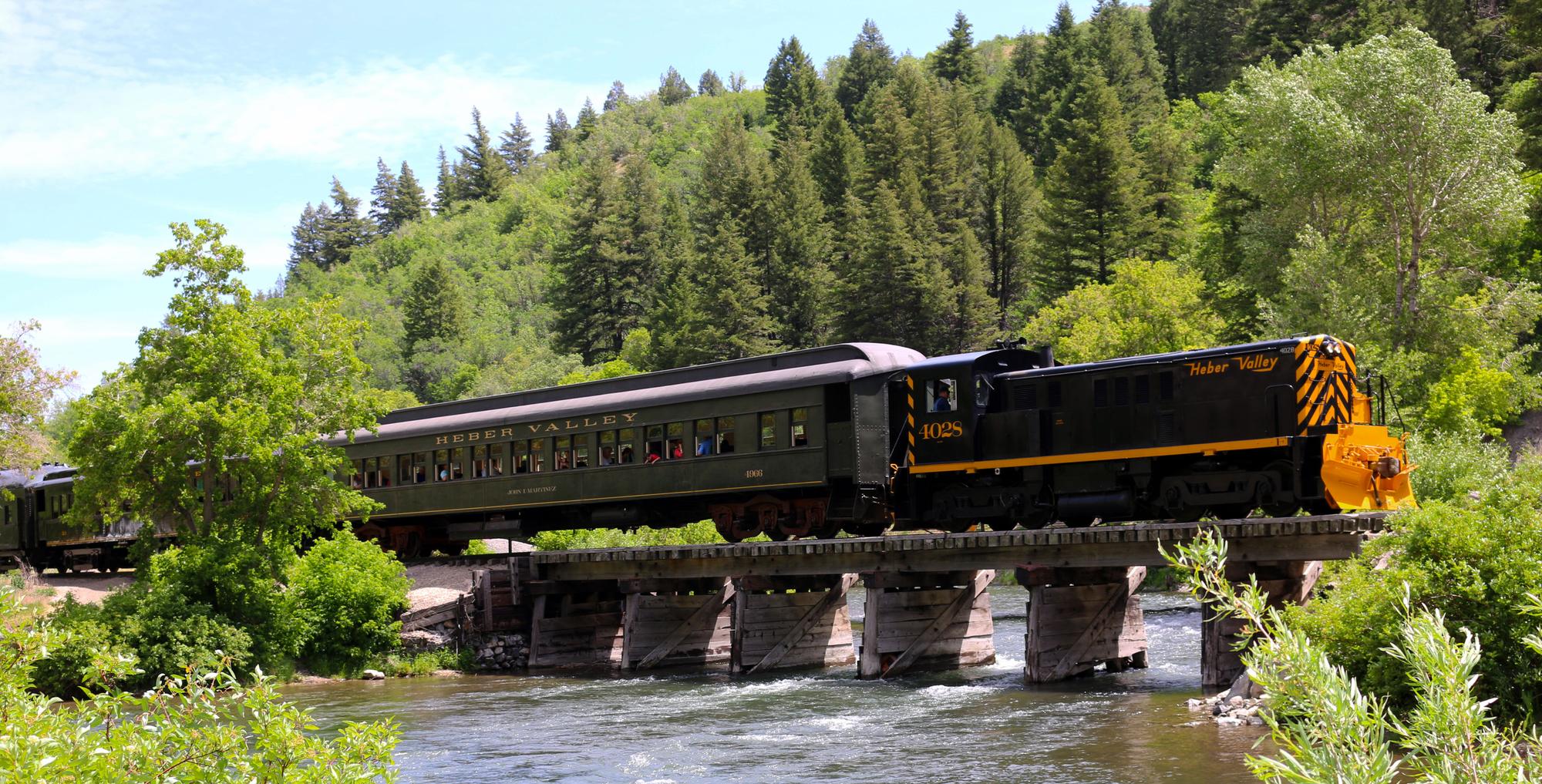 Heber Valley Railroad is another family-friendly attraction in Utah. This train ride takes you through the beautiful Heber Valley countryside and offers incredible views of the mountains.
The Heber Valley Railroad was built in 1880 and has been an attraction ever since! The round trip train ride features different programs throughout the year, including special holiday events, BBQ dinner trips, cocoa, and cookies. It is an exciting way to get outside and enjoy the natural beauty of Utah with your children!
Some of the things you will see on the ride are farms, ranches, and the beautiful Wasatch Mountains. The Heber Valley Railroad offers specials for people of all ages, including children under age two who ride for free.
There are also multiple programs available throughout the week that you can enjoy with your family. These include lunch trips, dinner rides, and even a unique winter train ride complete with hot chocolate, Christmas carols, and even a visit from Santa Claus himself.
Wrapping Up
You will never run out of fun things to do in Utah with your kids. Utah is such a unique place that you will want to come back again and again with your children.
These three attractions are just a few of the many family-friendly attractions in Utah that you could plan to enjoy! It's a great idea to start planning your family vacation now so you can experience some of the best things to do in Utah with kids.
These attractions are sure to be a hit with the entire family, and they will provide memories that will last a lifetime.
More about our TFVG Author
Karly is a The Family Vacation Guide guest travel contributor.