As the capital and city with the largest population in the state of Utah, Salt Lake City has plenty of things to do and see. If you're thinking about taking your kids on a getaway to Salt Lake City, knowing ahead what you can do when you get there can make your trip stress-free. 
Whether you love being indoors or exploring outside, there's more than enough to do in Salt Lake City. Here are 15 of the best things to do in Salt Lake City with kids.
See the Animals at the Hogle Zoo
What kid doesn't love visiting the zoo? Even adults love seeing animals and learning about them safely. The Hogle Zoo is a 42-acre zoo at the mouth of Emigration Canyon. The zoo features around 800 animals from around the country and various parts of the world.
Some of the exhibits you can see at the Hogle Zoo include animals from the African Sahara, Rocky Shores features marine and land animals, Asian Highlands, and more. You and your kids can see elephants, cheetahs, sea lions, rhinos, polar bears, monkeys, other primates, and so much more.
Your kids will love being able to return home to tell their friends all about the different animals they saw on their trip to Salt Lake City. If you happen to visit between May and September, signing up to feed their giraffes is an experience you won't soon forget.
They have educational programs where you can listen to zookeepers talk about the various animals and how they care for them. When you get hungry while visiting, there are areas around the park to grab a bite to eat. Don't forget to check out their gift shop as you're leaving for a great souvenir.
Tour the Natural History Museum of Utah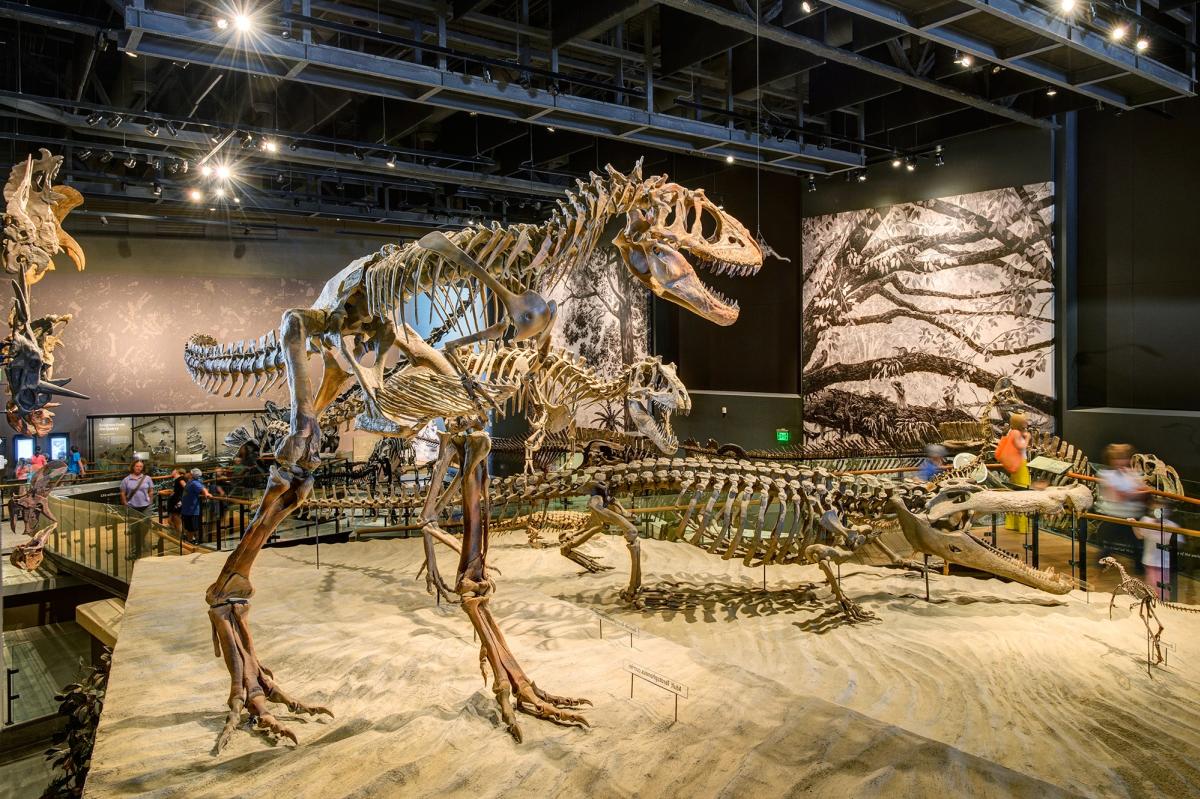 When traveling with kids, it's always nice to incorporate educational activities that are still fun for them. One of the best educational yet fun things to do in Salt Lake City is to tour the Natural History Museum of Utah.
It's similar to many other natural history museums in that you'll see exhibits featuring recreated dinosaur skeletons and other natural history subjects. Something that sets this natural history museum apart from others around the country is that it has a strong emphasis on Utah's history and Intermountain West history.
Some of the exhibits you can see at this museum include Past Worlds, which features dinosaurs and other prehistoric artifacts, Great Salt Lake, which features history from the surrounding area, Native Voices, which showcases the natural history of indigenous populations of Utah. They even have a small exhibit for the youngest visitors to get hands-on.
If you happen to get hungry while touring the museum, there's a cafe on the property. It has plenty of delicious dishes and kid-friendly choices for the pickiest eaters. Before you leave for the day, you may want to check out their gift shop.
Visit the Clark Planetarium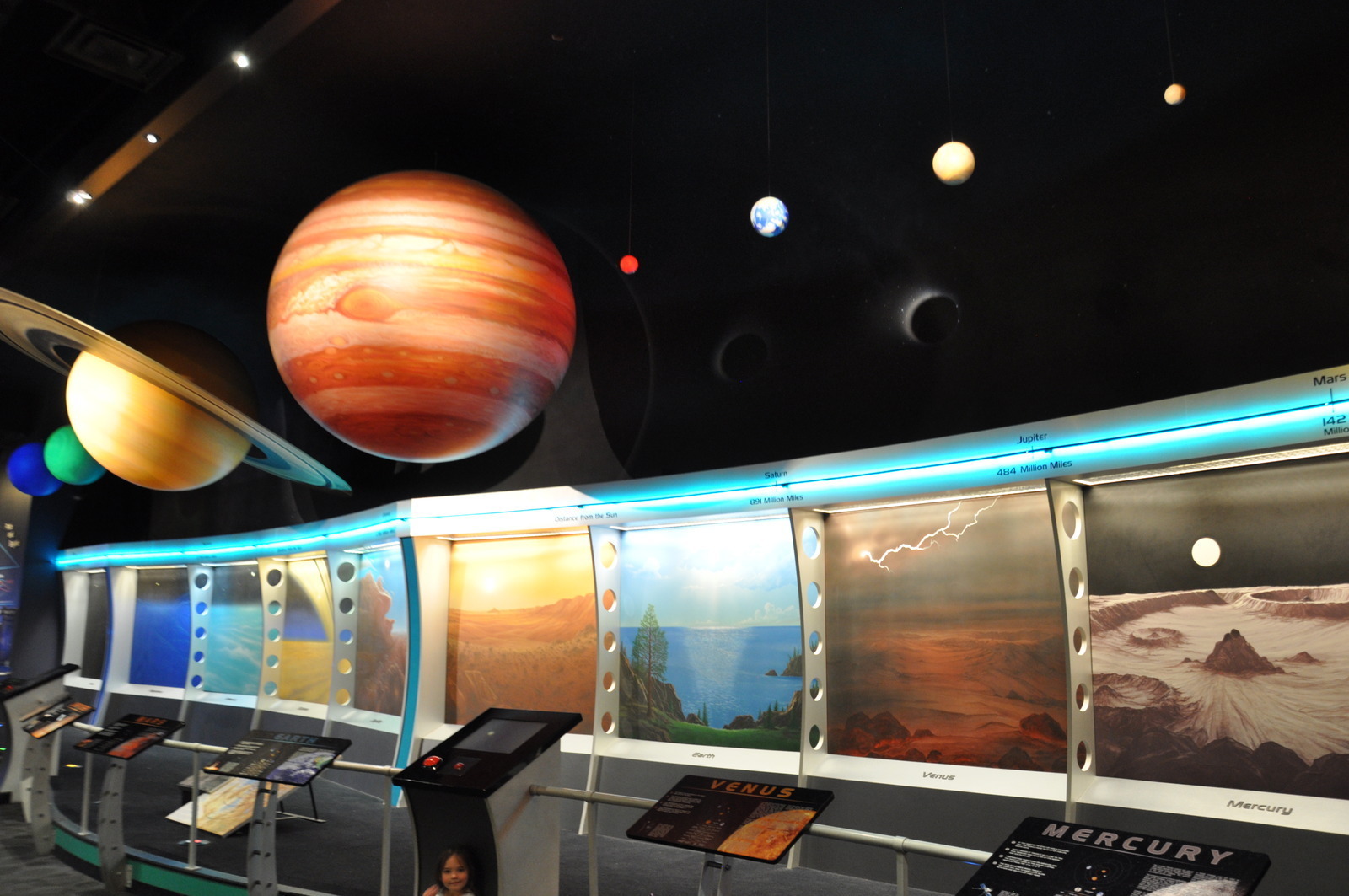 The Clark Planetarium is conveniently situated in the heart of downtown Salt Lake City. This planetarium and museum feature free, hands-on exhibits that you and your kids will love, an IMAX theater, another theater for shows, and other exhibitions to view.
You'll be able to see three permanent exhibits when visiting the Clark Planetarium. The three exhibits are Earth, near-Earth, and beyond. Earth is where you and your kids can learn all about our planet. From volcanoes to cosmic impacts and more, it's a fascinating exhibit.
The near-Earth exhibit is one you won't want to miss. Your kids will be enthralled when they learn about space, especially how there's the weather there, similar to what we have on Earth. This exhibit also contains areas dedicated to learning more about our moon.
Lastly, the beyond exhibit showcases more about our solar system as a whole. You'll have hands-on activities about the planets, stars, and other aspects of space. Like other museums and activities in Salt Lake City, the planetarium has a gift shop. It's a great place to get your kids a souvenir if they love space.
Get Hands-On at the Discovery Gateway Children's Museum
Next to the Clark Planetarium is the Discovery Gateway Children's Museum. This downtown museum is perfect for children of any age. The various exhibits allow your kids to physically participate in learning and have a blast while they do so. The museum has over 60,000 square feet of space, so you may be here for several hours.
The interactive exhibits at this museum revolve around subjects such as science, literacy, and art. They have several permanent exhibits at the museum as well as temporary ones you'll want to take advantage of while you visit.
Some of their permanent exhibits include a bank where your kids can learn about money, a honeycomb they can climb through, a car service station, and safe water play. The water play exhibit is great for you to help your kid learn, and it's a great bonding experience.
There are many more exhibits to view while you're here. You can try to make it through all of them if you can. When it's time to leave, you may have a hard time convincing your kids to leave since they'll be having so much fun.
Walk Around Temple Square
It's no secret that Salt Lake City is the Mormon capital of the United States. No matter what religious affiliation you have, walking around Temple Square is a great activity to do with your kids in the city.
Temple Square is a ten-acre complex in downtown Salt Lake City. It's owned and operated by the Church of Jesus Christ of Latter-day Saints but has expanded to include more religious buildings of varying affiliations.
On the ten-acre property, you'll find different activities exhibits where you can learn about the religion. Even if learning more about the religion doesn't appeal to you, the temple is a stunning piece of architecture that's worth seeing while you're in town. The best part is that the square is beautiful and allows you and your kids to enjoy the fresh air.
Paint Ceramics at Color Me Mine
If you're looking for the perfect indoor activity, whether the weather is gloomy or you don't want to be outside, painting ceramics at Color Me Mine is the perfect place. They have a large space where they host parties and other events, but they also have another area where they can accommodate people walking in.
In fact, the staff at Color Me Mine love when people walk in off the street, ready to paint their hearts out. People love this activity because you pick the ceramic you want to paint.
You can choose from plates, bowls, cups, and other ceramic figurines like animals when you arrive. They'll provide the paint, and you can paint your heart out, making it whatever you want. Once you've finished painting, they'll glaze it for you, and you get to take home a unique souvenir from your trip to Salt Lake City.
Tour the Utah State Capitol
As the state capital, you'll see dozens of government buildings in downtown Salt Lake City. One of the ones that stand out amongst the rest is the Utah State Capitol building. It's beautiful to look at when walking by, but if you want a unique activity, you can take a tour of the building with your kids.
You can choose to tour the building with your kids by yourself or have a tour guide walk you around and tell you the history of the building. Most people opt for a tour guide because there's a lot to learn and see.
When taking a tour with a guide, you can expect the tour to last anywhere from 40 to 45 minutes. It's a short tour but perfect for children because it's educational but short enough that they won't lose interest as you walk around. If you think you need less or more time touring the building, a self-guided tour is your best bet.
You can take a self-guided tour during business hours whenever it's convenient for you. As for guided tours, they run from ten am to three pm every weekday.
Tackle the Bonneville Shoreline Trail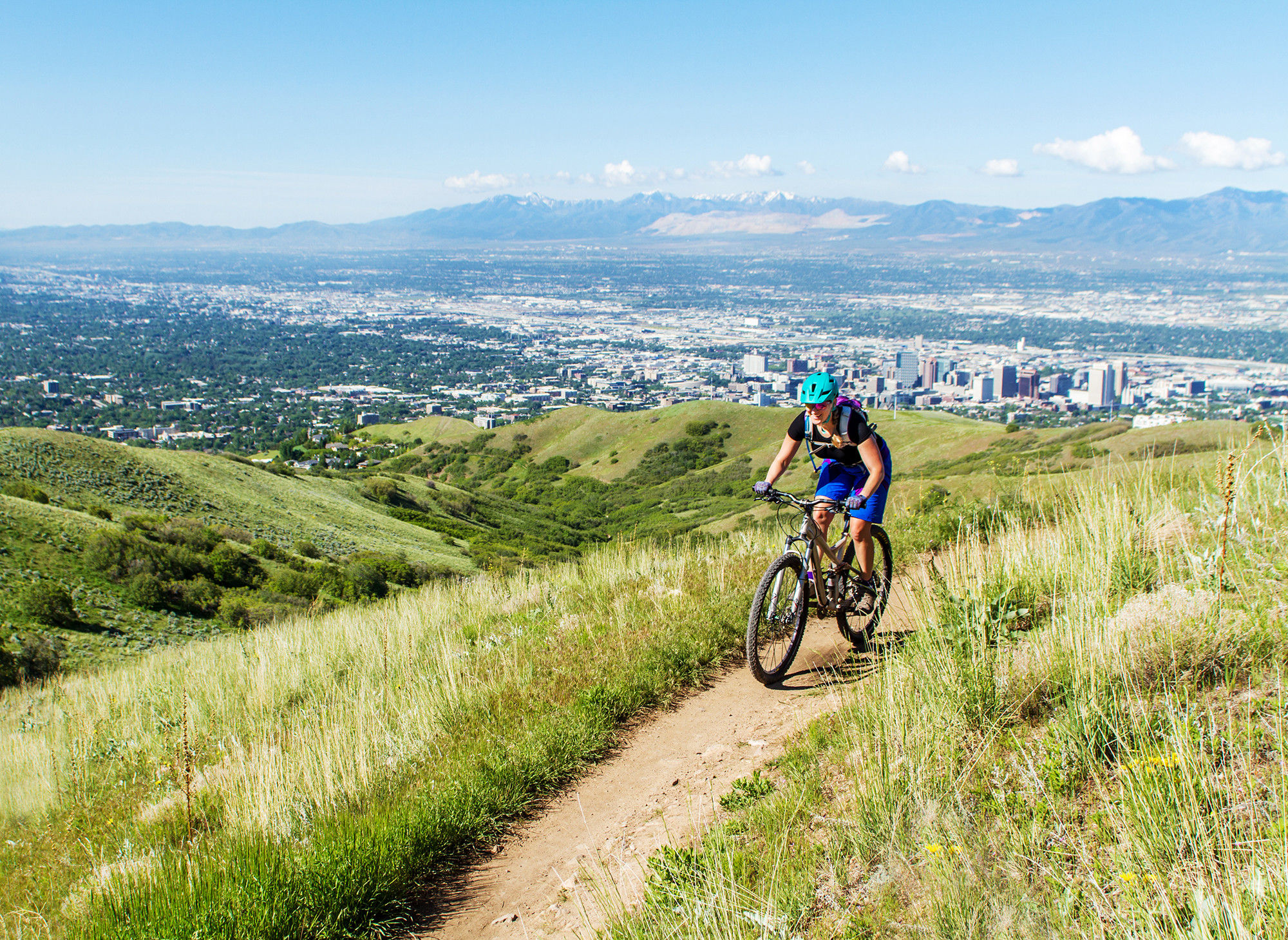 Spending a few hours on the Bonneville Shoreline Trail is one of the best things you can do outdoors in the city. The trail totals 13.5 miles, but you don't need to do all 13.5 miles if you don't want to.
The path begins at the shoreline of ancient glacier Lake Bonneville. You walk the path with your kids, rent bikes from somewhere in the city, or bring your own. If you plan on hitting this trial, something to keep in mind is that most areas of the path aren't paved. You'll need good hiking shoes and plenty of water for your trip.
As you make your way along the trails, you'll have some beautiful views of the city of Salt Lake. There are areas for you to take breaks as you go, and as we said, you don't need to do all 13.5 miles to enjoy this outdoor activity. This is a great year-round activity as long as the weather is nice.
Wander Through the International Peace Gardens
Over in Jordan Park sits the beautiful International Peace Gardens. These botanical gardens were first created in 1939 and then later dedicated in 1952. Since then, they've been a staple within the community and a hotspot for Salt Lake City visitors.
The gardens are open every month of the year, but if you want to see the gardens at their most beautiful, May through October is when you'll want to visit. These months of the year are when all the flowers are in full bloom. You'll be able to see all the colors and take in their beautiful smell.
If you're planning on taking your dog with you and the kids for the weekend, you're in luck. The International Peace Gardens are dog-friendly. You have to keep them on a leash and clean up after them, but this is an activity the whole family can enjoy.
They have several events throughout the year dedicated to different flowers and plants. You can check their website prior to going if you want to see what's going on during your visit. Or, you can just show up and enjoy the landscaping.
See the Birds at the Tracy Aviary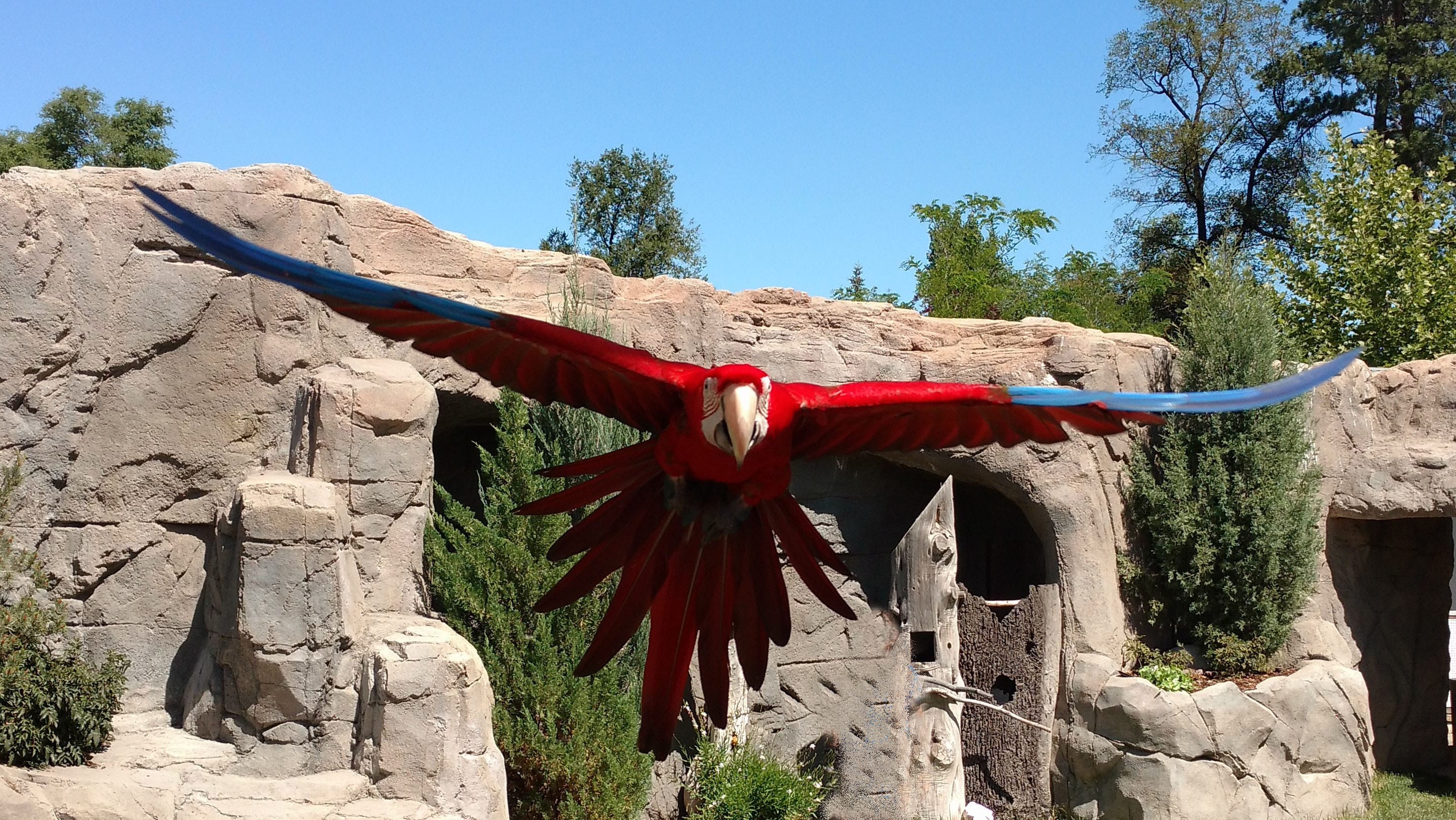 Liberty Park is a large park in the city that everyone loves going to. Among the other attractions, the Tracy Aviary is on the park's property. The aviary is eight acres large and houses dozens of birds for you and your kids to see, feed, and learn about.
The aviary is open 363 days a year, so you should be able to visit no matter what weekend you choose to go. You can tour the facility on your own, viewing the animals and learning about them as you go. If you want something that will make this experience even more memorable, you need to book one of their encounters.
They have several encounters where you and your kids can get one-on-one with bird keepers and ask them any and all questions you have. Their flamingo encounter and one where you can meet the tortoises are famous amongst guests.
Whenever you need a break from viewing all the animals, they have a playground on the property that your kids will love. You can sit back and relax while they play and even make new friends in the process.
Get the Best View of Salt Lake City at Ensign Peak
Do you and your kids want to see some of the best views of Salt Lake City? Then it would be best if you took them to Ensign Peak. This mountain is outside the bustling city and is perfect for kids. When you reach the top, you'll have an observation deck that features a monument from when the first settlers landed in the city.
You'll find the Ensign Peak trailhead in a residential area north of the state capital building. From there, the path to the observation deck is easy to follow. It has plenty of signs that help keep you on track. The trail isn't paved, so you'll want to have good walking or hiking boots before taking this on.
Once at the top, you and your kids can bask in the beauty that is the city below. It's also a great place to watch the sunset if you don't mind making your way back down in the moonlight. Something locals always want people to know before hiking this trail is not to do it when it's too hot outside because it's not as fun in burning heat.
Enjoy the Fresh Air at Memory Grove Park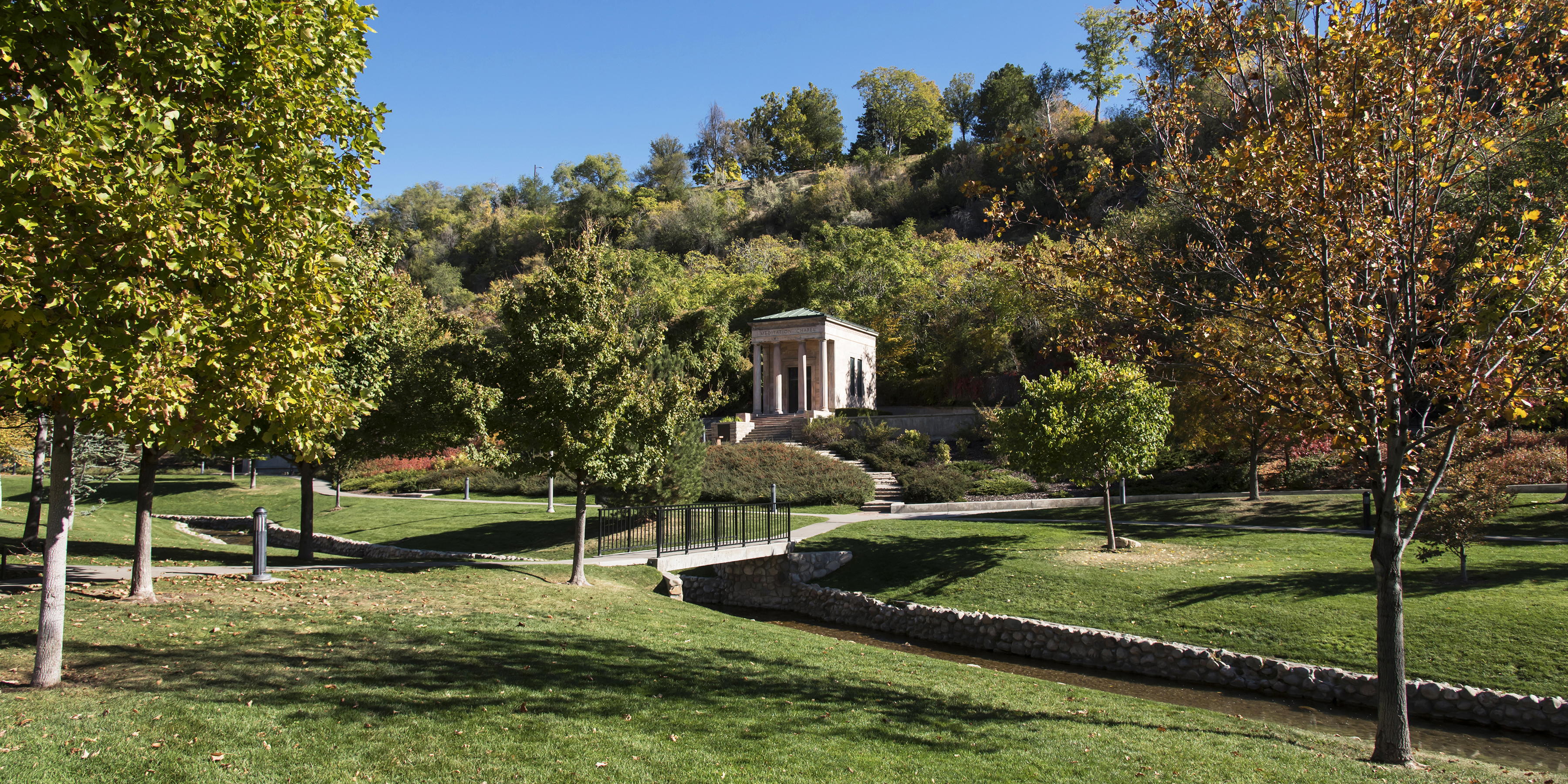 After touring the Utah State Capitol Building, you can head to Memory Grove Park to relax and enjoy the fresh air. The park is right next to the capital and easy to walk to. The park has all of your standard park amenities.
There are plenty of grassy areas for you to sit down and relax on or play sports. There are also several walking trails to bike, rollerblade, jog, or walk on when you need a little bit of exercise. While you're at this park, you have to see the Anderson Tower Monument.
This historical moment is on the south side of the park, closest to the capital building. The monument was built in 1886 by one of the Salt Lake City residents. Now, it's a beautiful structure that visitors and locals both love seeing in the park.
Something many people love doing here is packing a lunch or some snacks to have a picnic. It's the perfect affordable activity to do with your kids in Salt Lake City.
Visit This Is The Place Heritage Park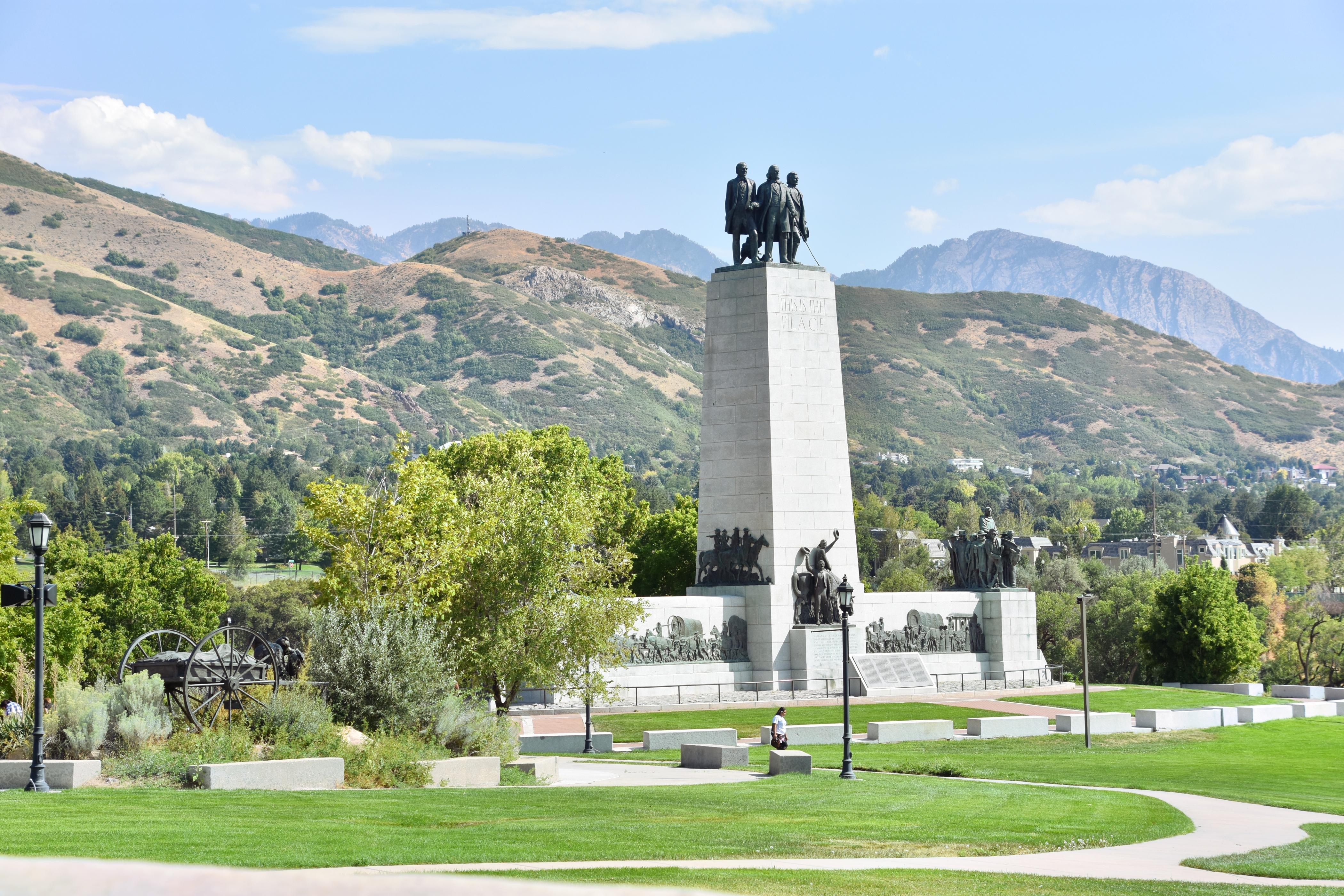 Just 15 minutes outside of downtown Salt Lake is This Is The Place Heritage Park. It sits at the foot of the Wasatch Mountain Range, and it's near the Emigration Canyon and across the street from the Hogle Zoo. It's a living history museum that features reconstructed houses and other buildings from decades ago.
As you walk around the park, you'll see trains, log cabins, and monuments throughout the area. This nonprofit park features monuments for historic explorers who helped discover the area, a memorial dedicated to horses and their impact on the exploration of the regions, and more.
You and your kids will learn about early pioneer life in Utah, like when they arrived and how they lived before society began to modernize. Upon arrival, you'll want to visit their visitor center to get a map of the park and any advice on attractions you must see while you're there.
Most people spend a lot of time exploring the park, so you're bound to get hungry. If you do, you're welcome to bring your own food and drinks into the park or stop by the visitor center to purchase snacks for you and your kids.
Float in the Great Salt Lake
While in Salt Lake City, you should take your kids to what the city is named after, the Great Salt Lake. This massive lake is the largest saltwater lake in the western hemisphere and the eighth-largest terminal lake in the entire world.
There are many areas where you can access the lake, but Great Salt Lake State Park is closest to the city. You'll have access to the shoreline, boat rentals, and other activities here. There's a picnic area that's perfect for enjoying a meal with your kids while basking in the enormous lake's beauty.
Another great area to access the lake is Antelope Island. Some people say this lake entrance makes it easiest if you want to float in the lake. They offer showers nearby for you to rinse off before heading back to your hotel.
Most people come to the Great Salt Lake to float in the lake. While you may be wondering what's so special about floating in a lake, there is with this one. This lake has a higher salinity content than the world's oceans. This means you can float so much easier here. Some people even sat on a couch, and the water held both them and the sofa up before!
Your kids will be amazed, and you'll want to snap some pictures to remember your trip if you do this activity. Even though the salinity content can easily keep your kids afloat, be mindful and keep your eye on them if they're not the best swimmers.
Go for a Walk-in City Creek Natural Area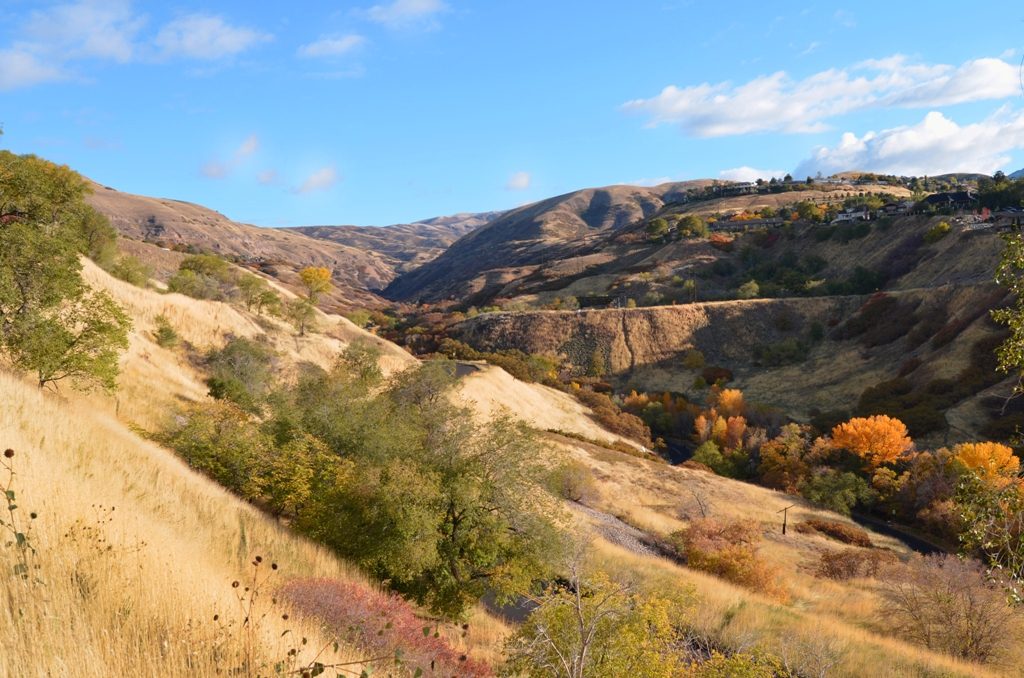 The City Creek Natural Area is north of Memory Grove Park but within walking distance. The natural area offers various hiking trails for you and your kids to experience. One that's easy and great for kids is the Lower City Creek Loop Trailhead. It's a short loop that's perfect for kids who don't like extended walks.
Within the natural area, there's a tourist attraction called Gravity Hill. It's a small hill that has a paved path leading you to the top. It's great for kids and doesn't take too much time. If you're looking for a hike that will take a little bit longer, you need to try the City Creek Canyon Trailhead.
The trail is pretty long overall, but you don't need to complete it to get some amazing views of the city. As with other hikes throughout Salt Lake City, you'll want to make sure you and your kids have good hiking shoes, plenty of water, and some snacks to carry with you as you hike up and back down the trailhead.
Final Thoughts
Salt Lake City is a beautiful city surrounded by mountains and, of course, Great Salt Lake. From exploring museums to hanging out on the lake to hiking in the mountains, you'll have a great getaway with your kids in the city. Next time you're planning the perfect vacation for you and your kids, Salt Lake City might be the perfect destination.
More about our TFVG Author
Caitlin is one of The Family Vacation Guide's long standing contributors. She enjoys taking vacation to busy, vibrant cities and has stretched her traveling legs out towards Europe in recent months, enjoying new experiences in Barcelona in Spain, and Nice in France.