Wyoming is one of the most beautiful places in the world due to its rich natural scenery, cowboy culture, and historical sites. Many families with kids of all ages head to Wyoming yearly for a family vacation.
As with any vacation, you can't just up and leave without adequate research regarding your destination. Some of the things you need to know are the cost and mode of transportation. This will help you plan and budget wisely to accommodate your family's needs. Also, you need to know about the weather to determine the best time to visit.
This guide tells you everything you need to know before visiting Wyoming with kids. It has everything from travel costs to living costs, weather conditions, and safety tips.
10 Reasons Why Wyoming Is the Perfect Family Vacation Destination
Wyoming is a great place to go for a family vacation. Hundreds of families visit Wyoming each year to enjoy its rich culture. The state has everything – from wildlife to food to Grand Teton's beautiful scenery.
Family vacations in the state are full of adventures and fun. Here are ten reasons why we think Wyoming is a perfect vacation destination.
Fun and Unlimited Adventures
When families vacation with kids, engaging in fun activities is a no-brainer. Kids need activities to stay active, so if you want to keep them entertained throughout the trip, Wyoming is a great place. The great thing about this is that there are fun adventures for people of all ages. So, adults and kids can have fun alike.
From rodeo rides to cross-country skiing to trail walking and hiking, there are adventures for everyone. However, if you do not want to do a rodeo or hike, there are other fun things to do. Some other recreational activities you can enjoy include calf scramble, alpine slide, or floating on the snake river. The Alpine slide is located at Snow king resort, which is another lovely place to be.
Also, Jackson Hole is one of Wyoming's most popular tourist towns. Jackson Hole has many of the best attractions one can find in Wyoming. From Eco Tour adventures to wildlife tours, Jackson Hole has it all. The great thing about this town is that it is close to the national parks. For example, Grand Teton Park is north of Jackson, so returning to Jackson Hole isn't a strenuous task. If you eventually stay there, you should visit the Jackson hole mountain resort.
We always say that there is something for you in Wyoming, no matter your personality type. No matter your vacation's theme, you can find an opportunity to explore.
The National Parks
One highlight of Wyoming family vacations is the visit to the national parks. For good reasons, the Yellowstone and Grand Teton National Parks are prominent places. Yellowstone National Park is the first national park in the United States of America. This park planted the flag for the development of other national parks – and it is a beautiful sight. Also, the park preserves several sights, such as geysers, hot springs, mud spots, etc. Sceneries you can find in Yellowstone national park include the following.
Mammoth Hot Springs
Old Faithful geyser
Grand Canyon of the Yellowstone (along the Yellowstone River)
Hayden Valley
West Thumb Geyser Basin
Wildlife (elk, bison, etc.)
Tower Fall, and many others
The Grand Teton National Park is another reason you should take your family to Wyoming. If you want a fun-filled adventure with your kids, you are in for a treat. Things you can do in the Grand Teton national park include the following.
42-mile Scenic Drive
Hidden Fall sighting
Signal Mountain Drive
Jackson Lake Drive through
Jenny Lake Drive through
Snowshoe walks
Cross-country skiing
You can get to the trailhead of Hidden Fall waterfall using either a hiking trail or a boat. The trail to the waterfalls begins west of Jenny Lake, so you can see both parts at once.
Beautiful Scenery
Wyoming is the perfect destination for family vacations because of its natural wonders. There are many visual attractions to feed your eyes with and explore nature at its finest. Wyoming gives you the finest scenes of the wild west, from mountains to hiking trails to lakes. So, if your family loves sightseeing and discovering new places, Wyoming is the state for you.
One good and lasting memory from family vacations is in the photographs. The scenery in Wyoming will add a great touch to your family photos. That way, you create lasting memories that everyone gets to bond over.
Also, the sights in Wyoming allow you to reconnect with nature, especially if you live in the city. Most times, the hustle and bustle of cities can be draining. In cases like that, being around nature brings you closer to life, reminding you of its beauty. In addition, your kids can learn about the state's history and discover new and interesting things.
You can go camping, fishing, or hiking to appreciate the scenery more. Alternatively, you can go on a trail hike or tour where you might even come across a local animal or two.
Wildlife Sighting
What's the point of visiting the wild west without seeing the wild itself? One of the best reasons to visit Wyoming for vacation is the access to wildlife. Millions of people who visit Wyoming often do so because of the animals. In the state, it is common to find animals like bison, elk, deer, coyote, moose, and wolves. These animals are in their natural habitat, so seeing them is natural for residents.
If you or your kids haven't seen an elk or any of the animals before, a trip to Wyoming will be great. There are wildlife tours available to tourists to explore nature. An example of such a tour is the Jackson Hole Eco Tour Adventures. If you plan to stay in or close to Jackson Hole during your stay in Wyoming, you should go for wildlife tours. These tours often give kids the opportunity to see these animals physically. It is a great way for them to learn something new and worthwhile while having fun.
Serene Environment
If you need peace and quiet, you should consider Wyoming for your vacation. The scenery gives a calm and warm aura and is a great place to retreat. There are several wide open spaces and old-school houses for you to chill. Wyoming has many small towns with beautiful scenery, ideal for families to vacay.
Whether you go in the summer or winter, you will find warmth in the towns. Also, there are decent hotels and motels available for visitors to relax. Especially if it has been a chaotic month or year, we highly recommend the peace and quiet that this state brings.
Rich Culture
One of the main aims of most family vacations is to step out of everyday life and interact with other cultures. Wyoming has a rich culture that includes cowboy culture and is fun to explore. So, if you are a cowboy or cowgirl, you will enjoy exploring the towns.
In most towns in the state, it is not strange to see horseback riding, ranches, and other old-school cultures. These attributes add to the charms of the place. The rich culture also reflects in food, people, and sports. Also, the state's ability to preserve history is just too beautiful to experience. Whether it is places like the native American history museum or Fort Bridger, there are historical stories all around.
Fun Winter Activity
Wyoming is a great choice if you want a place to vacation during the winter. Besides seeing wildlife, the crowd is usually scarce during winter, so you won't be bothered by tourist traffic.
There are several fun winter activities for families to enjoy. The amazing thing is that the events are appropriate and fun for all ages. One of the most popular winter sports in Wyoming is snowmobiling. You can snowmobile across trails from December to April to view the beautiful scenery. Several trail systems are available to take you on, depending on the area you want to visit.
The Food and Weather
Family vacations are incomplete without experiencing good food. The food in Wyoming is rich, and even though they are big on steak and burgers, vegetarian options are available.
The weather can dictate whether or not you have a successful vacation. For Wyoming vacations, it does not matter when you go; you'll get the best out of it. Whether during winter or summer months, the environment is perfect for having fun. However, there are crowds during the summer because of tourists. But if you don't mind the crowd, you should go ahead.
Historic Sites
Another reason you should take your family to Wyoming is to experience rich history. The state is home to various historical sites, and you can visit them for education or leisure. The following are some beautiful historical sites in Wyoming.
Yellowstone National Park
Museum of Native American history
National Museum of Wildlife Art
Black Hills of Wyoming (located near South Dakota)
Fort Bridger: where native Americans, soldiers, and many others participated in the formation of the American west.
Big Boy Steam Engine: the world's largest steam locomotive
The People
The people of Wyoming have a unique lifestyle and are warm toward visitors. So, visiting your family is a good idea because you'll interact with rich cultures and people. If you are looking for a few days or one week of fun and quality time, you should head to Wyoming.
When's the Best Time to Visit Wyoming With Kids?
Family vacations are one of the things that one has to plan to every last detail. So, knowing the best time to visit is key. The truth is that you can visit Wyoming all year round, depending on what you want your experience to be. If you want to ski or play winter sports, then visit with your little ones during the winter. However, if you want to go camping or hiking, high summer may be best for you.
The following is a breakdown of the time when you can visit. So, choose based on your preference and what is good for the family.
Visiting During Spring: March to May
This season is one of the best times to visit the state if you need mild weather. Also, you get to see the major attractions, and animals are more visible. So, if you want your family to participate in activities like hiking, visit before the peak of summer.
Sometimes, there can also be rainfall during this period, so plan accordingly. Also, during this period, fewer people visit because of how unpredictable the weather can get. This means you can get better hotel and flight reservation deals. However, you should always book in advance to get the best spots. During this period, you will enjoy the mild weather, but at the same time should prepare for weather changes.
Visiting During Summer: June to August
Summer is one of the busiest months in Wyoming because of the influx of visitors. Most people who come during this period always want to visit Yellowstone National Park. Typically, you'll have guests visit the major attractions to celebrate the Fourth of July holiday. As a result, it can be difficult to find secluded places to hang out with just your family. Therefore, if you don't like seeing huge crowds, you can reschedule the vacation. Alternatively, instead of visiting these attractions, you can do outdoor activities. Some of which include camping, backpacking, and others. If these activities are your focus, visiting during summer is your best time.
Visiting During Fall: September to November
The start of the fall season is one of the best times to visit Wyoming if you want to do summer activities. In September, the weather is very moderate but can get cooler as time goes on. It begins to get cooler from October to November, and trickles of snow start to form. This is especially true for areas with high altitudes, like the mountains.
If you want to vacation on a budget, then fall is the best time to visit. Usually, the cost of services is not as competitive as it is during summer. So, getting great deals for tours, restaurants, hotels, and other services is possible. However, service providers may start to decrease as the number of summer guests decreases.
Visiting During Winter: December to February
If you are big on winter sports and activities, this is the best time to visit Wyoming. In December, around the holiday season, you may experience less snowfall. However, the winter season begins to come full circle in January or February. So, this is the best time for sports like skiing and other winter activities. Of course, you ought to pack to match the weather because it can get cold sometimes.
Ultimately, the best time to visit Wyoming depends on your travel expectation, schedule, and budget. As you read through the different seasons above, you will get a sense of what the city is like all year round. So, choose what works for everyone in the family, and you'll have a blast!
What's the Weather in Wyoming Across the Year?
Weather is very crucial when planning family vacations. Like in other places, there are four seasons in Wyoming. However, the temperature in different seasons varies from place to place. Below is a look at Wyoming's weather across the year, from hot to moderate to extreme cold.
Spring Season
During spring, from April to May, the temperature can be anywhere around 60 degrees during the day. On the other hand, you can get as low as 30 degrees Fahrenheit at night. During this period, there is an increase in wildlife activity, so you can spot animals when outside. Also, there could be rainfall during this period, which is usually a drawback for people who want to be outdoors.
Summer Season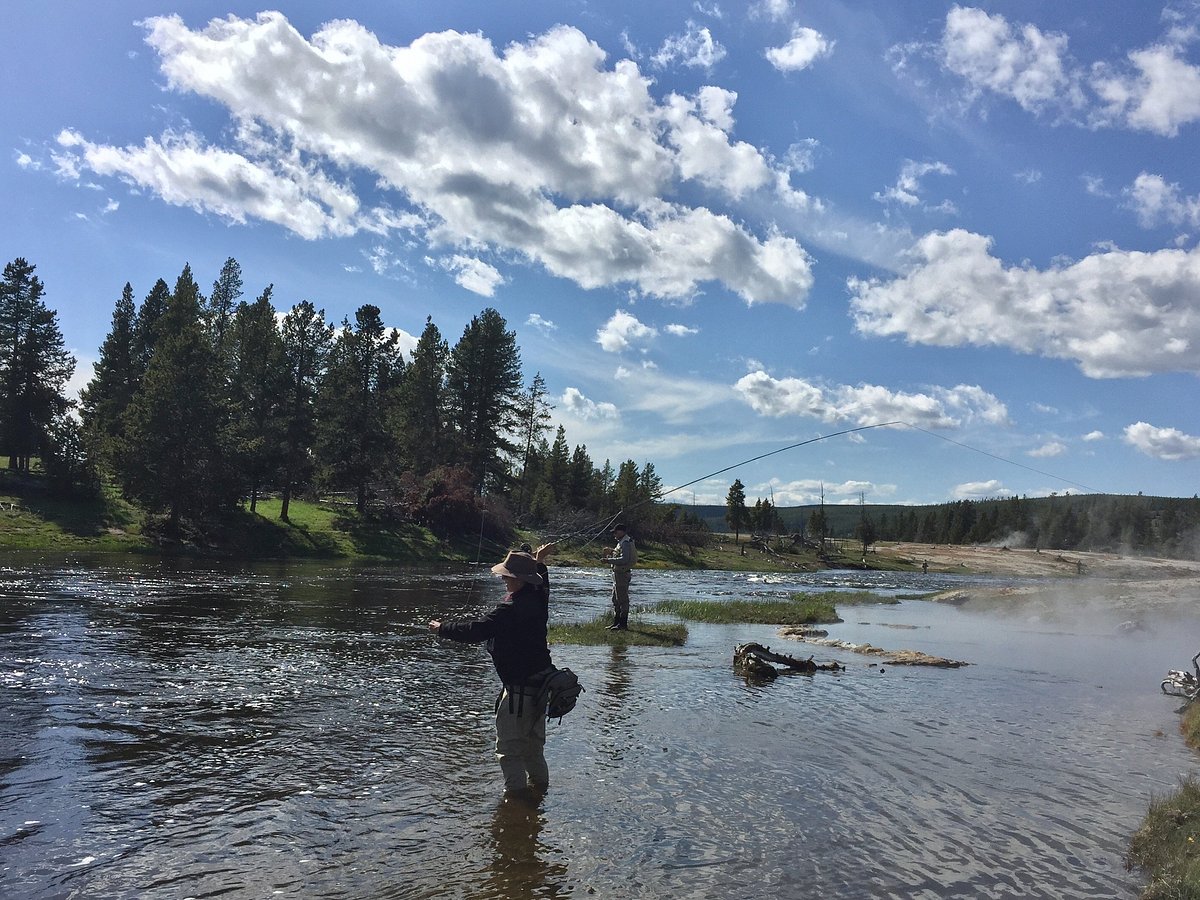 The temperature is ideal during summer, from June to August, and thus this season attracts many visitors. Here the weather can be anywhere between mid-70 to low 80 degrees Fahrenheit.
July is the hottest month, with an average of 84.6°. Outdoor activities like hiking or sightseeing are great during this period.
Fall Season
From September to October, during the fall, temperatures are quite average and moderate. The temperature in this season can be anywhere between 50 to 70 degrees. Also, there is less rainfall, and the scenery becomes more beautiful as leaves begin to change colors and drop.
Winter Season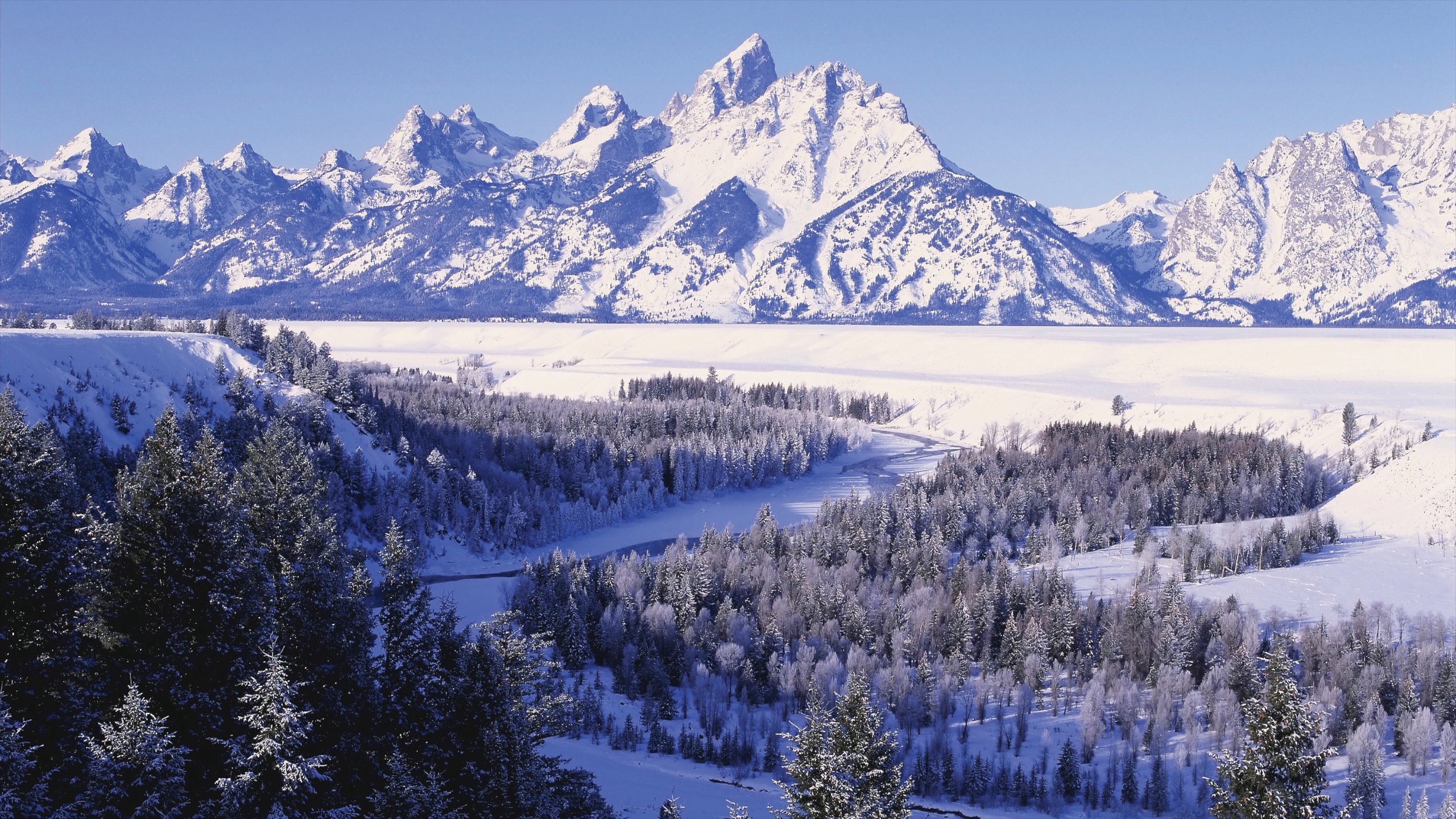 Jackson Hole, Wyoming, has one of the lengthiest winter seasons. It snows the most in December, with an average of 9.7 inches of snow. On a larger scale, the state has an average of 56 inches each year. Also, the low winter period happens in January and is around 10.
What's the Perfect Length of Time to Spend in Wyoming?
The perfect length of time spent in Wyoming depends on your budget, itinerary, and travel expectations. You can spend anywhere between three to ten days until you explore your heart's desire. However, if you want to visit the National parks and other attractions, five to seven days is ideal. Within this period, you can go on adventures like hiking, wildlife spotting, etc. However, two to three days is ideal if you just want to visit the National Park.
The Best Things to do With Kids in Wyoming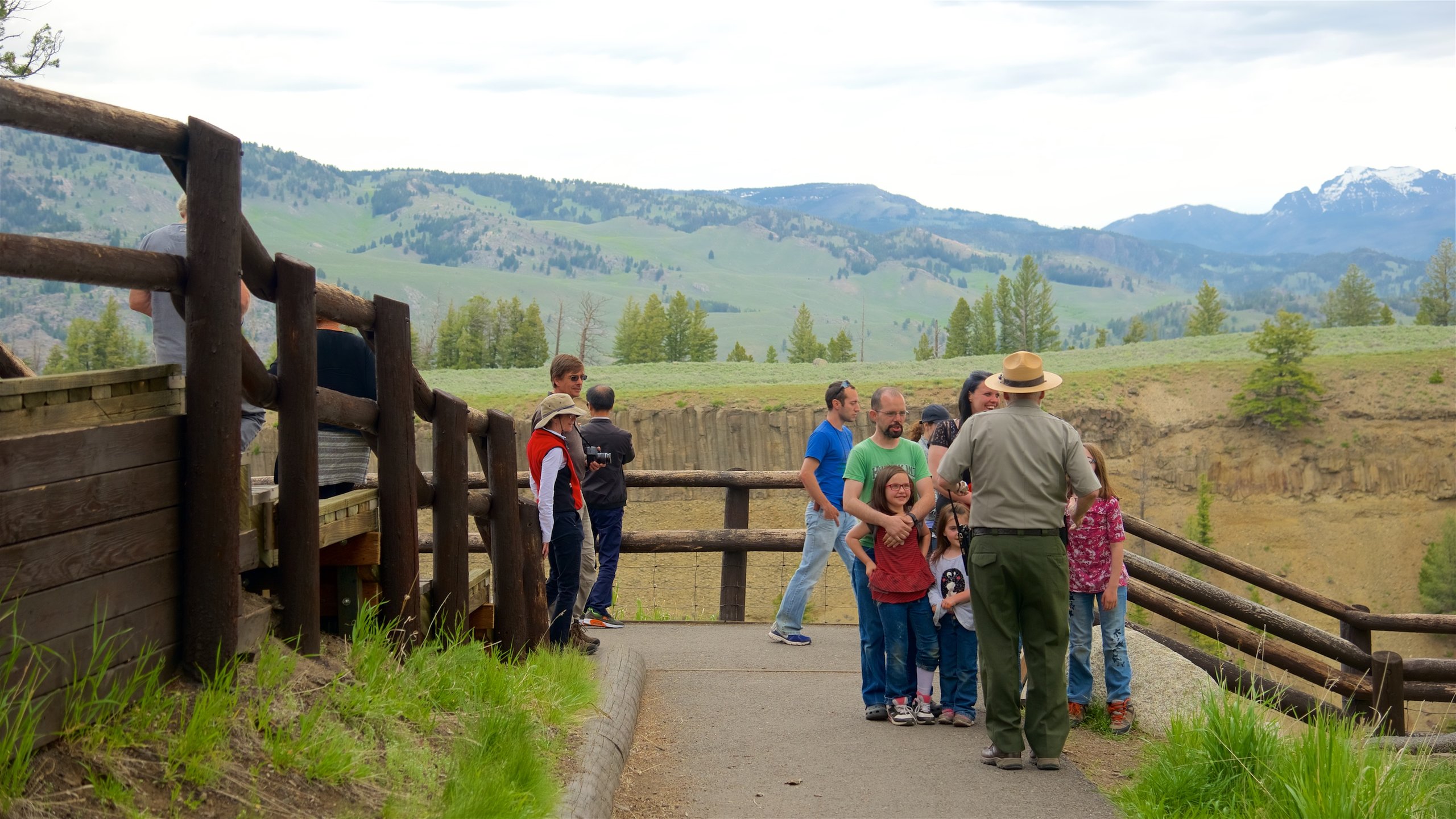 One of the things we love about Wyoming vacations is that it caters to people of all ages. So, you and your kids can have the same amount of fun and some more! The list of things to do with kids in Wyoming is inexhaustive, but here are some to get you started.
Alpine Slide at Snow king mountain
Camping
Eco Tours
Fishing
Hiking
Horseback riding
Junior ranger program at Yellowstone
Miniature golf at Snow King Resort
Rodeo
Scenic Drives
Sightseeing
Skiing
Snowboarding
Snowmobiling
Stagecoach rides at the Town Square
Visit Town Square
Whitewater Rafting
Wildlife Tour
The Best Family Hotels & Resorts in Wyoming
One of the very vital things to plan for on a family vacation is accommodation. Whether you want to stay in Jackson Hole or any other town, there are many family-friendly hotels and resorts in Wyoming. Below are some lovely hotels and resorts you may find in Wyoming.
Elk Refuge Inn, Jackson
Fireside Resort
Cowboy Village Resort
Four Seasons Resort, Jackson Hole
Hotel Jackson
Jackson hole mountain resort
Kodiak Mountain Resort, Afton
Lakeside Lodge Resort and Marina, Pinedale
Rustic Inn Creekside Resort, Jackson
Snake River Lodge and Spa
Snow King Resort
Spring Creek Ranch, Jackson
Targhee Lodge by Grand Targhee Resort
Teton Mountain Lodge and Spa
The Wort Hotel. Jackson
There are over 350 family hotels in Wyoming, so you will always have a choice. We recommend checking the availability of these places online to book reservations early.
What's the Average Cost of a Hotel in Wyoming?
In Wyoming, the cost of hotels varies based on location, style, and services. Depending on your budget, you can go for luxury or mid-range hotels. Hotel prices per night can range anywhere from $62 to $300. The average cost is around $97, but some people opt for rentals instead. Rentals are more expensive, costing around $200 to $700 each night.
Most hotels have websites to check and compare the offers, so you plan. If you are going with your family, you should consider factors like space and safety.
The Best Places to Eat With Kids in Wyoming
From Jackson to Cheyenne, you can visit various family-friendly restaurants in Wyoming. The state is rich in cuisine, so do not limit yourself when exploring. Below are some of the best places to eat with kids in Wyoming:
Snake River Brewing, Jackson
Bella Fuoco Wood Fired Pizza, Cheyenne
Bubba's Bar-B-Que Restaurant, Jackson
Cafe Genevieve
Corbet's Cabin Top of the World Waffles
Diamond Horseshoe Restaurant
Dynasty Cafe, Cheyenne
Flippers Family Arcade, Cheyenne
Gun Barrel Steak and Game House
Hand Fire Pizza, Jackson
Liberty Burger, Jackson
Luxury Diner, Cheyenne
Snake River Grill, Jackson
Virginian Restaurant, Jackson
Wyoming's Rib & Chop House, Cheyenne
The Best Day Trips From Wyoming That the Whole Family Will Love
One thing you can never run out of in Wyoming is an adventure! There are so many sites so going on day trips is one of the best ways to cover more ground. If you want to sightsee with your family or enjoy nature, try the following day trips.
Camping close to Jackson Hole
Fort Laramie National Historic Site tour
Grand Teton National Park tour
Granite Hot Springs
Gros Ventre Wilderness
Jackson Hole Mountain Resort
National Elk Refuge Winter Trip
Safari Hiking Tour
Scenic drives
Snake River tour
Wildlife Tour and Sleigh Ride
Yellowstone National Park tour
Yellowstone Upper Geyser Hike
Yellowstone Wildlife Safari tour
How to Get Around Wyoming During Your Vacation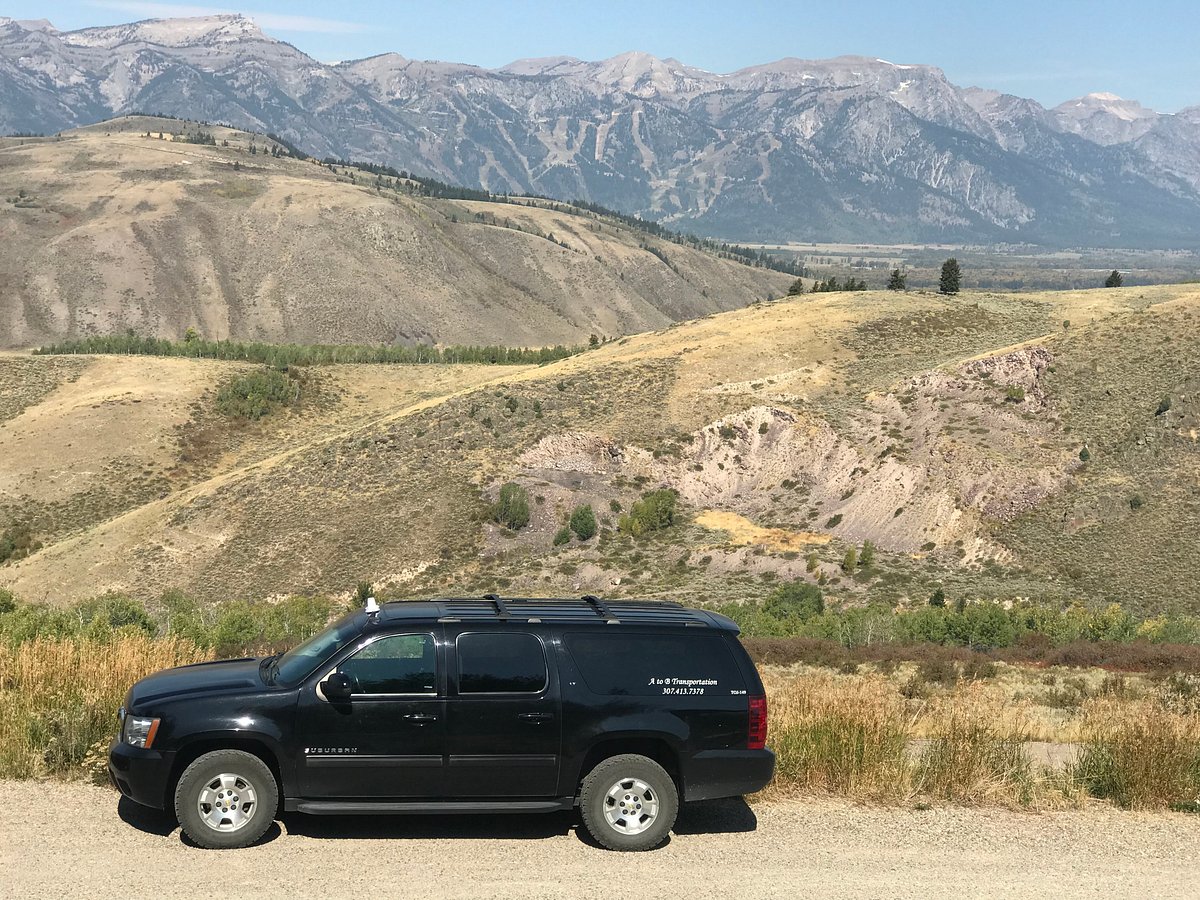 When exploring Wyoming with your family, you must consider the transportation mode. Cost, safety, comfort, and space are major factors to consider when choosing one. That way, you will be able to get the kids around with ease.
During your vacation in Wyoming, you can get around using taxis, buses, and car rentals. You can use any vehicle to get to your location within the state.
Rent A Car
Most visitors in Wyoming rent cars for easy movement, and we recommend doing this ahead of your arrival. You will need a car, especially if you want to visit recreational sites or explore trailheads. Car rental easily sells out during summer and winter when there is a high troop of visitors from around the country.
If you don't book ahead, you can also find car rentals at the Jackson airport or in the city. Also, the rates are fixed for taxis, and you can call a car company to book one. Finding drivers driving around town to wait for customers can be difficult.
Bus
You can also use greyhound buses to move around the major cities. Buses rarely reach isolated towns, so you may need a car to travel to remote areas. Cities buses keep to strict routes within the interstates, and they are cheap. However, using the bus may not be a wise choice if you want to go on long trips.
The Best Ways to Get To Wyoming for Your Vacation
Whether coming from Salt Lake City, Washington, or any other place in the United States, you can get to Wyoming easily via air travel. Alternatively, you can use the subway, train, bus, or car.
If you are going to Wyoming by air, the time will be relatively short compared to other modes of transport. That way, you can get to the State in time to rest and prepare for your vacation. The last thing you want to experience before your vacation starts is exhaustion. However, you should stick to your budget if you cannot afford to take a flight.
You can explore land transportation as it is also effective and relatively fast. Travel services are available to give you precise details from your location to Wyoming.
Top Five Tips for Staying Safe in Wyoming When Visiting With Kids
We cannot possibly overestimate the importance of safety during Wyoming family vacations. Your little ones can easily get distracted while exploring the scenery in the towns, so ensuring their safety is vital. The following are some safety tips when visiting Wyoming with kids.
Pre-vacation Orientation
Orientation is very important in family safety when going on vacation in Wyoming. Before leaving your residence, gather your kids and educate them on what to expect. If you plan ahead, you would already know the places you will visit. Show your kids some places to acquaint them with the sites beforehand.
After that, tell them what to do and what to avoid. How to relate with strangers, and how to conduct themselves when outside. Especially during summer, when there will be crowds, it is ideal to prepare them. That way, your advice doesn't drown in the noise during your trip.
Stay Away From Ledges
When sightseeing, whether in mountains or hot springs, keep children away from ledges. Scenic drives can be overwhelming, so they must be extra cautious when viewing. As a parent or guardian, enjoy the scenery but also keep your eyes on the kids. Also, tell them about risky areas to avoid during the trip. For smaller children, maintain a solid grip on their hands, so they don't slip off. Falls from these ledges are life-threatening, so safety is a priority.
Stay Within Eyesight
Let the kids know that they should always remain within your eyesight. Wyoming tourist attractions, especially the national parks, will be crowded during the summer. It is very easy for children to wander away from you when playing or viewing the scenery. You wouldn't want a situation where you spend the whole day searching for a lost child. The same goes for hiking trails and other outdoor activities; they should stay within eyesight.
Avoid Animal Confrontation
Animals are common sights in Wyoming, so your kids may encounter them several times. Teach them how to avoid confrontations and how to behave around the animals. Some give their older children bear sprays to defend themselves in situations. Also, rangers will give safety demonstrations and instructions to which you should pay attention. If your kids don't understand the instructions, ensure to repeat them to them, so it is clear.
Comply With Boat Safety
Boats are one of the ways you and your family will be sightseeing in Wyoming. Ensure kids aged 12 and below use a life jacket for boat rides. Also, teach the kids to stay in the boat and observe all the instructions the guide gives.
Conclusion
We hope our detailed Wyoming family travel guide helped you with everything you need to know before visiting with kids. Wyoming is a beautiful state with breathtaking scenery and lots of fun activities for kids. However, always remember to plan ahead so you can manage your budget and get the best out of your vacation. Happy holidays!
More about our TFVG Author