Denali National Park, Kenai Fjords National Park, Katmai National Park, Glacier Bay National Park, and Elias National Park – it may seem like parks are Alaska's biggest attraction, but there's more to this amazing region. If you visit with your kids, they will certainly enjoy time at the parks. Besides that, you will find many attractions in this picturesque state that make each visit a dream vacation. The state has plenty to offer everyone, whether young or old. The more time you spend there, the more interesting and intricate it becomes.
With mostly cold temperatures and the rugged outdoors, you need proper preparation before you visit. If you have kids, you need to plan and have everything ready before vacation time comes. This article shares insights into planning your Alaska trip and what you need to know about Alaska. In addition, you will learn how to make the most of your time in this wonderful state.
5 Reasons Why Alaska is the Perfect Family Vacation Destination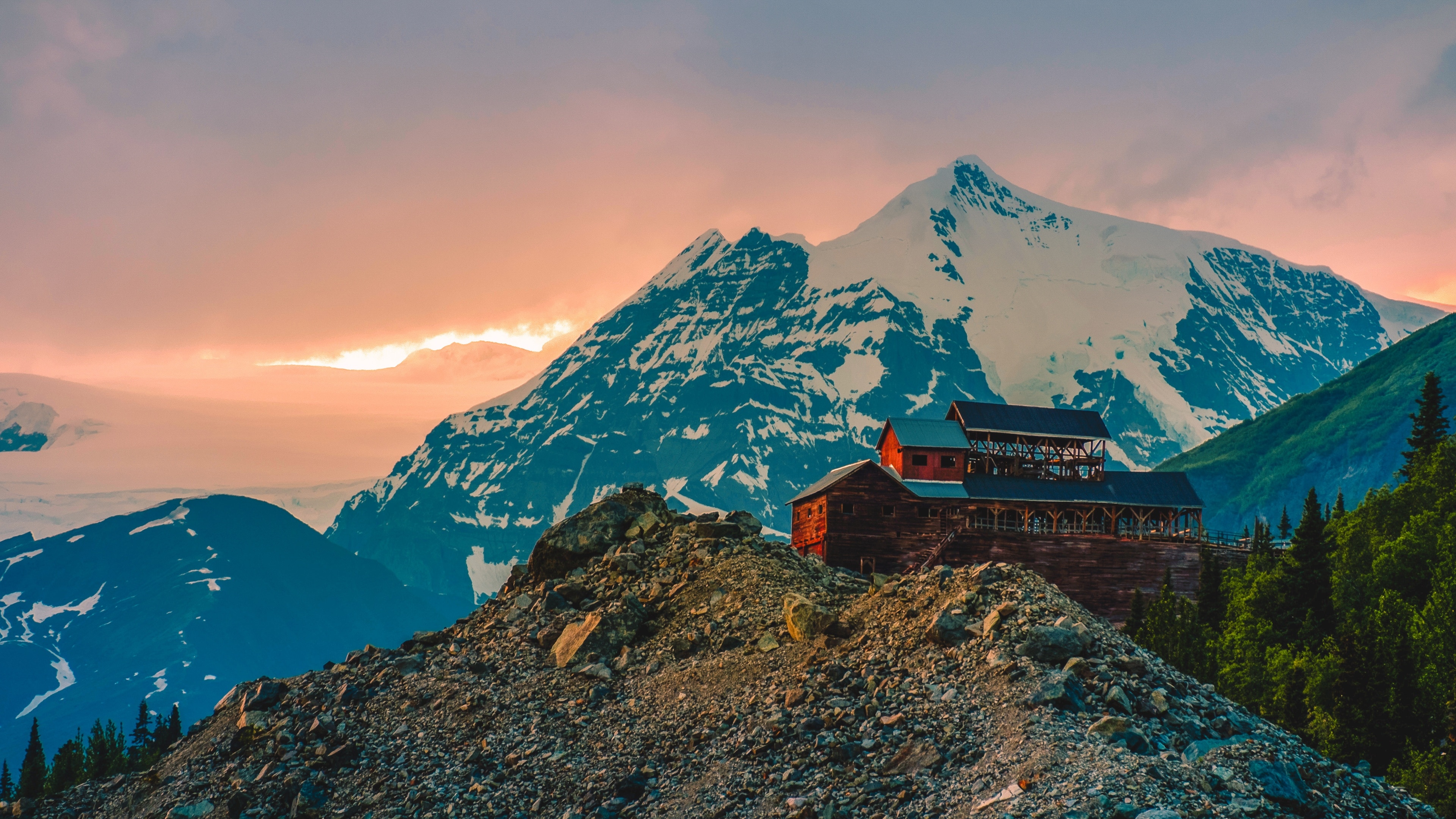 Alaska's geography, which consists of snow-capped mountains and lush green wilderness, is enough to make it an extremely desirable travel destination. The beauty of this state is that there is even more on offer. It comes down to how you plan your vacation, what you intend to do there, and how much you know about the place. Here are several reasons to get you packing instantly:
Luxurious Lodges
When exploring this great state, you need to set up camp in the right accommodations. Alaska has you and your family adequately covered with its vast array of top-notch accommodations. Besides the world-renowned hotel chains, you'll also find private cabins, private docks, holiday homes, and other options to suit different tastes and budgets. At the very least, you can't miss a cozy log cabin that'll have your family wishing you could live there.
Camping
Speaking of setting up camp, how about keeping it in tune with nature? Camping will bring your family closer together as you explore nature and test your limits. Testing your limits implies exploring how well you can cope in the outdoors, and how well you can live in harmony with each other. Camping is a great solo activity, but an even greater one with family. All your entertainment is available in nature, and Alaska has plenty of it. From the Alaskan wildlife and terrain to the abundant activities, your family will be thrilled with camping in Alaska.
Park Visits
As mentioned, Alaska's rich wildlife and rugged terrain perfectly blend and present themselves in all its parks. You can go hiking, go animal watching, and do other exciting activities there. These trips can last as long as you wish, and you'll be exhausted before visiting all of Alaska's national parks. As the seasons change, so does the foliage, which presents diverse perspectives on the parks. These shifts further increase their appeal and sense of novelty.
Fishing Trips
The third quarter of the year presents the best time to go fishing in Alaska, although you can still engage in the pastime or sport anytime. Fishing is a tranquil activity, presenting another opportunity for parents to bond with their children. Teenagers are especially tricky to bond with, and after ignoring you for the better part of the year, fishing might be the right approach. You'll be stuck together in the boat as you patiently wait for fish to take the bait. What better time than then to talk about anything? Imagine doing so when surrounded by breathtaking nature and some of the clearest waters you have ever seen.
Tour the State
You could also keep moving across the state on a sightseeing mission. If you prefer not to stay in one place, you can enjoy more of the state by taking boat trips, ferry tours, and other excursion options. This cost-effective option is one of the best ways to cover more ground in a short period of time. Alaska has plenty to see and touring suits the restless and adrenaline seekers who are not necessarily searching for tranquility.
When's the Best Time to Visit Alaska With Kids?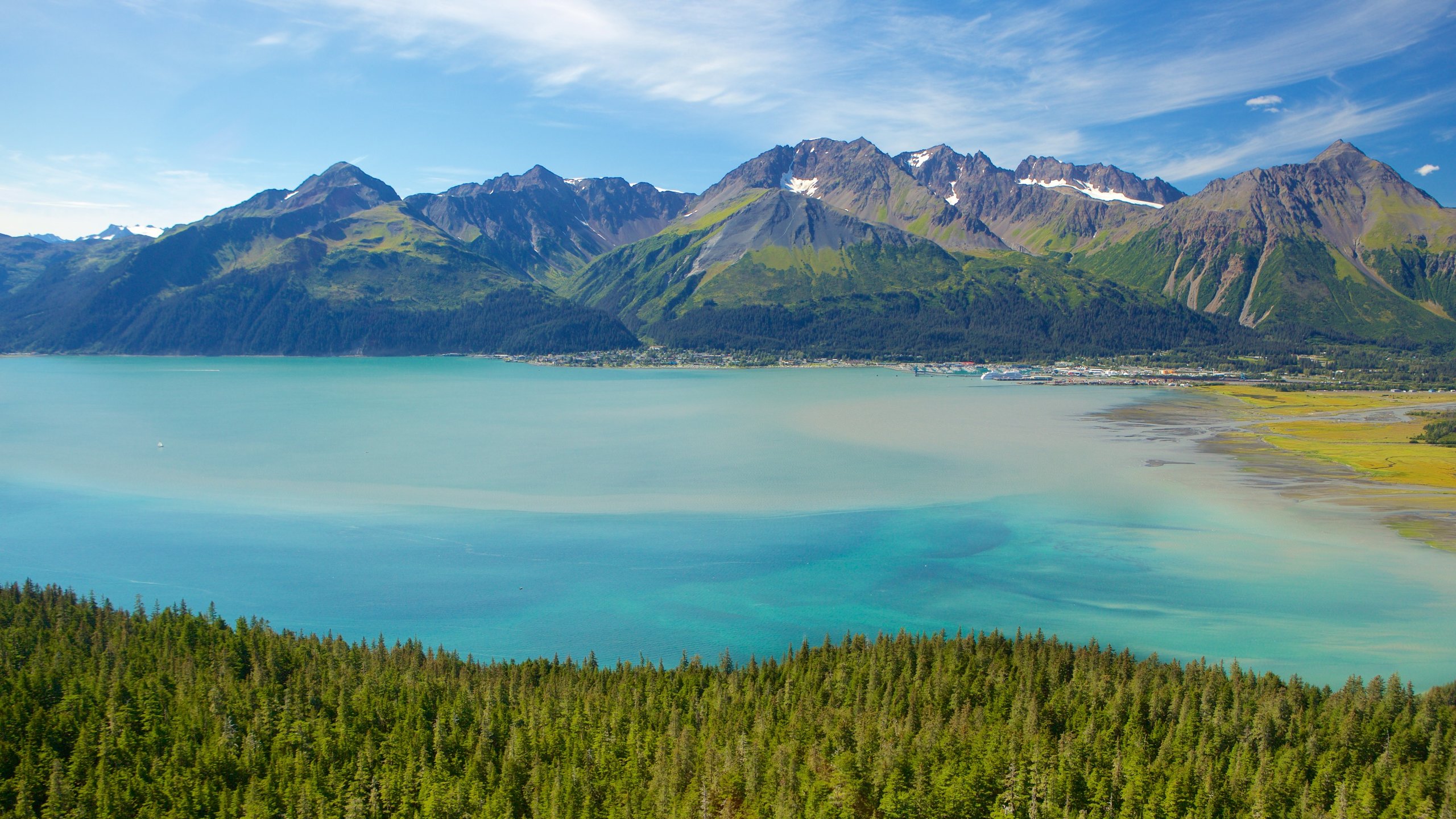 As a general rule, plan Alaska family vacations with kids to warmer or colder places when they are experiencing warmer climates. Therefore, the best time to visit Alaska with kids is in the summer, between mid-May and mid-September. This does not mean other periods are not conducive. The warmer weather ensures kids can enjoy the great outdoors. Alaska experiences its longest day on June, 21, with Fairbanks getting 22 hours of daylight and Anchorage getting 19 hours. The warmest period is between June 15th and August 15th.
Therefore, plan your trip with the kids to coincide with this period, especially if they are still young. Teenagers can accompany you at any time of the year and may enjoy the colder months more.
It is important to also find out when your child prefers to travel. The older they are, especially during and after their teen years, the easier it is to plan the trip since they can share their ideas and preferences. This way, you'll pick a time that everyone will enjoy.
What's the Weather in Alaska Across the Year?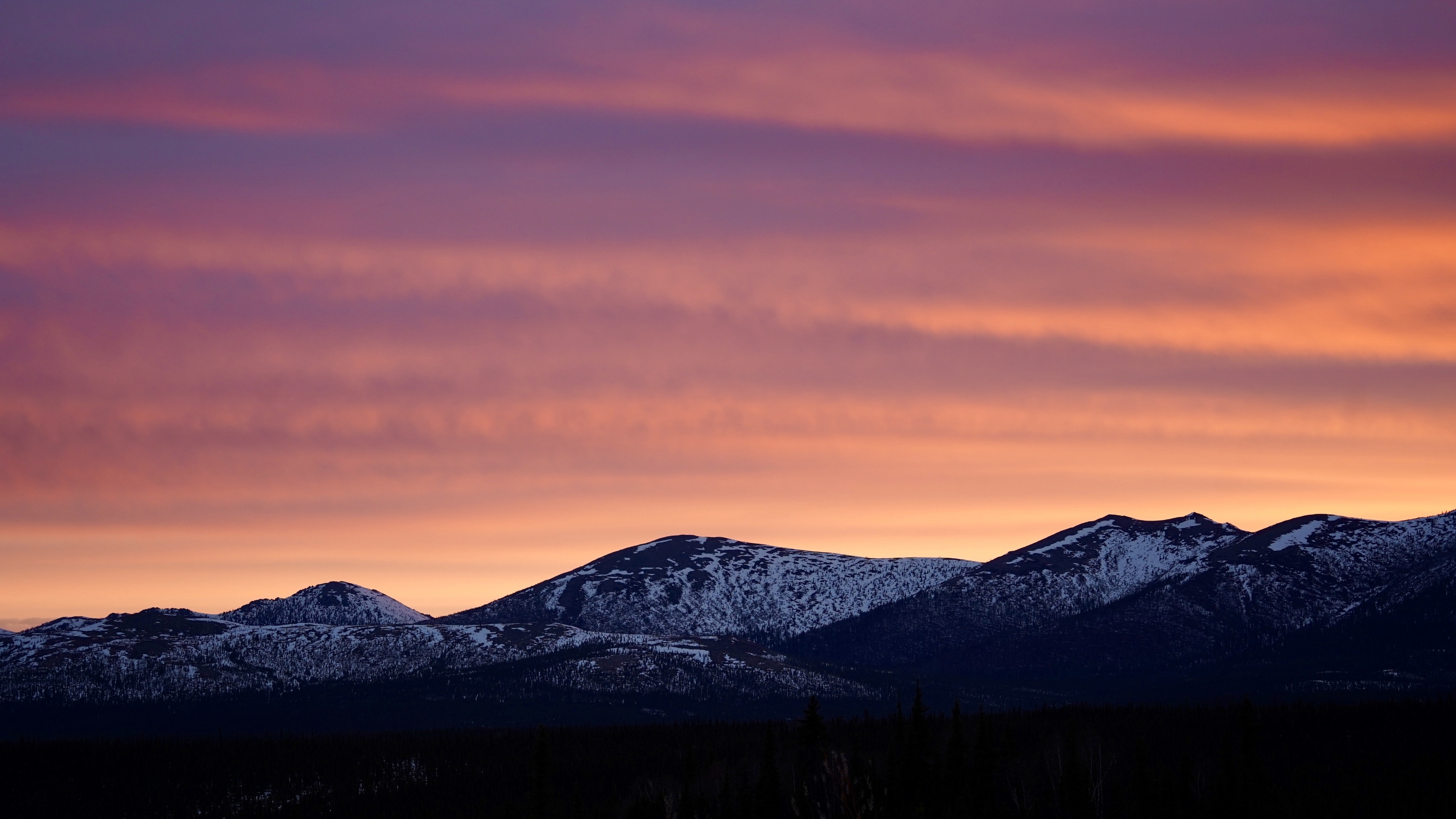 Alaska is generally colder due to its location on the planet. However, it is not as prohibitively cold as some would like to imagine. The summer season is usually the warmest and most pleasant. Temperatures can reach as high as 80 °F / °C, going as high as 90 °F / °C in several regions. Therefore, days will be suitable for light clothing and spending time outdoors. Note that the evenings will still be cool, and cold in most places. Therefore, you need to plan accordingly.
The southern and coastal sections of this state tend to be cloudy and experience rainfall, even in summer. Temperatures range between 40°F / 4°C and 60°F / – 15°C, and can reach as low as between 0°F / -18°C and -30°F / -35°C in winter. Overall, expect cool and cold weather, with rainfall depending on where you visit. Summer remains the most pleasant in terms of weather. Most regions experience bearable temperatures and conditions that permit exploring the outdoors.
What's the Perfect Length of Time to Spend in Alaska?
The shortest stay in Alaska should be a week. Preferably, any period longer than 10 days should be ample time to explore the state and enjoy in-depth what a specific region has to offer. A week is ideal for those touring inland, with 10 days ideal for those who will also take boat trips.
Longer periods would be an added advantage if you spare more time and have the necessary funds. Alaska is a huge state with plenty to see and do. Therefore, the more time you can spare, the more memorable the visit.
Note that if you have fewer days to spare, you shouldn't feel discouraged. You can still make the most of it if you plan well. Pro tip: Focus on a specific location, aiming for places with the most attractions. If you have more time, you can expand your field of exploration. Those who can fly directly into Alaska are also at an advantage since they can go to places like Denali National Park without wasting too much time traveling. Once there, you'll find plenty of activities to engage in before your limited time is up.
If your trip is longer than 10 days, you can include places like the Kenai Fjords National Park in your itinerary. Other attractions complement the parks with their wildlife tours well and ensure your excursions are always exciting, no matter where you go.
Additionally, you could opt for self-drive tours when you have more time. Driven tours suit those who don't have time to explore and find their way. However, self-drive tours are more thrilling and produce even more memorable experiences. You may also find them more affordable than having a driver throughout the vacation.
The Best Things to Do With Kids in Alaska
A trip to Alaska with all that it has to offer is not one you want to surprise your kids with. Such a trip needs planning, and involving your kids in your plans ensures it goes as smoothly as possible. For example, you'll need their cooperation when packing, but more on that later.
Before we discuss what activities are child friendly in Alaska, we need to talk about the period before the trip. As mentioned, Alaska is huge, exciting, rugged, and filled with many tourist attractions. Therefore, expect other families to be there, as it is a top tourist destination. This calls for proper planning, down to each day's itinerary. If possible, book everything in advance, such as each day's excursion. This way, you'll have a smoother time there and can handle changes and emergencies. Do you now see why you need to involve the kids? Here are the best things to do with kids in Alaska:
A Visit to the Alaska Wildlife Conservation Center
This conservation center has a rich and diverse set of wildlife that kids will enjoy seeing. Alaska has plenty of wildlife in general, but visiting the center gets you up close to them. Kids will appreciate the safety of viewing the animals in the protected zone and will be thrilled with the feeding times. Additionally, you'll be playing your part in environmental conservation by visiting the center. It is a non-profit organization dedicated to rescuing and providing sanctuary to orphaned and injured animals. Kids will also appreciate the chance to learn more about those animals and will be exhausted after spending a day there.
Anchorage Museum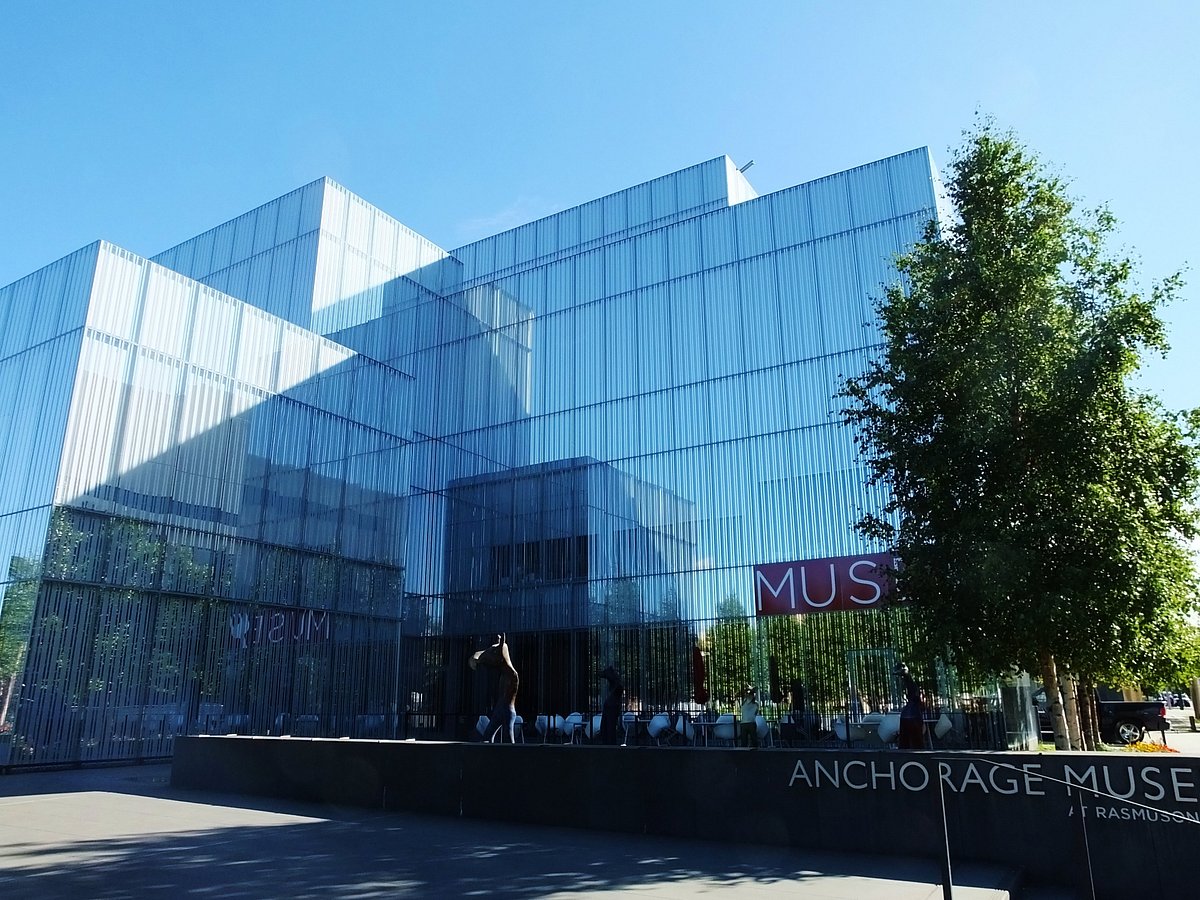 How about a visit to the Anchorage Museum? Ensure you include this attraction in your itinerary, as it is rated one of the top sites for kids. The best part? You can visit the museum no matter the weather. The Anchorage Museum is the perfect place for kids to learn more about Alaska, with exhibits that touch on art, history, and Alaska Native culture.
The Northern Lights And Arctic Circle Tour
Imagine the look on your kids' faces when they finally see the Northern Lights. Few experiences match up to the wonder and magic of this phenomenon, and it is something you should share with them. You only need to book a guided tour from Fairbanks, which will extend to the Arctic Circle or the North Pole. This way, your kids will also experience other attractions on the way there and back, apart from the dazzling lights show. The trip combines education and fun most memorably.
A Stay at the Alyeska Resort
Alyeska Resort is one of the best places in Alaska to stay with kids. This resort keeps its doors open throughout the year, which suits your travel plans well. Note that if you're traveling around the summer, ensure you book your stay in advance. You'll find plenty of activities to keep your kids engaged, such as hiking and biking. Apart from outdoor activities, the resort also has plenty of indoor activities to keep the young ones entertained. They will especially enjoy the indoor pool.
The Homer Spit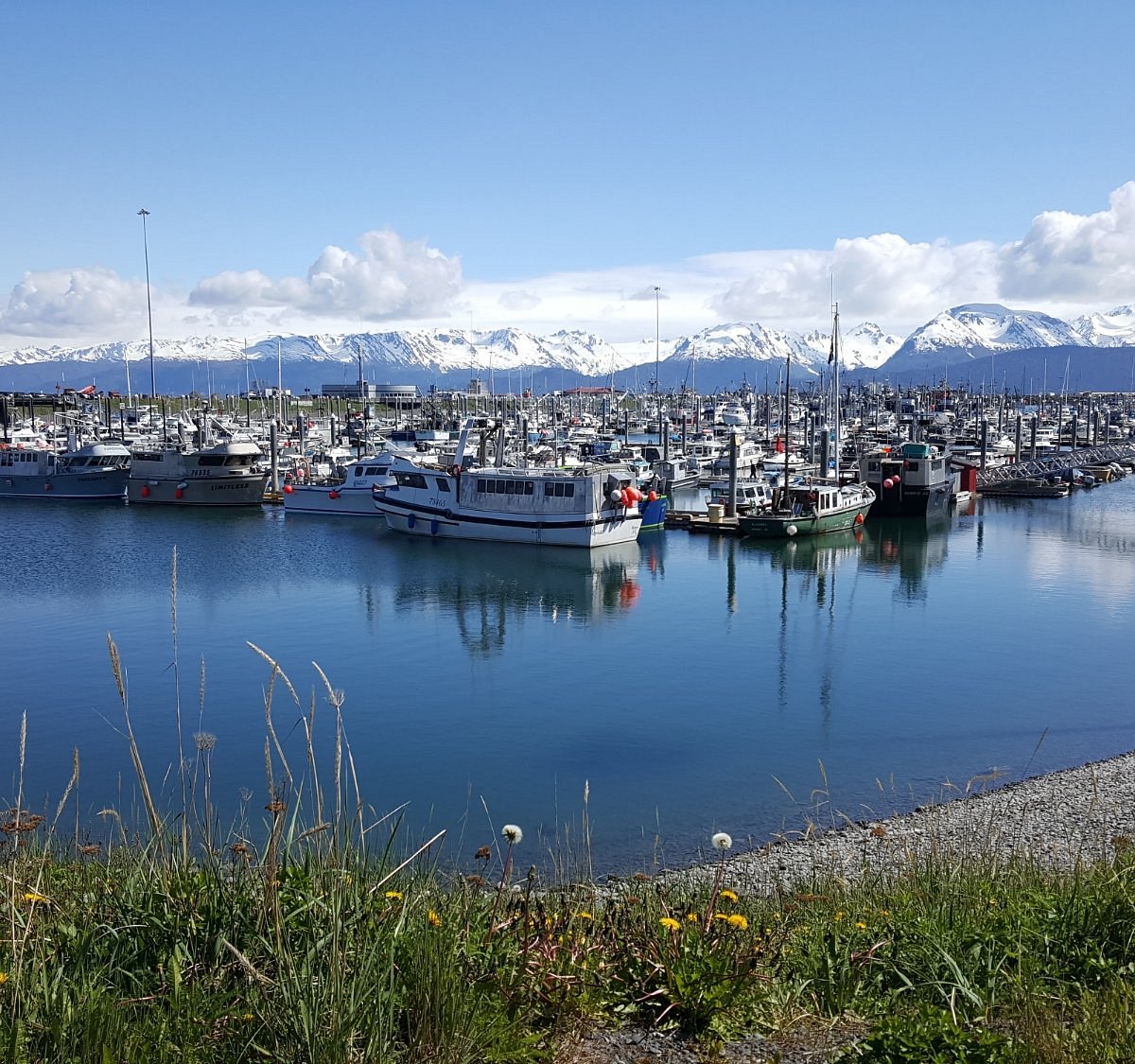 The Homer Spit combines inland and water attractions on its beach. While not traditionally what most people expect of a beach, there are plenty of activities to keep your kids interested. You can go for boat rides or long walks along the beach. The tranquil coastal region also offers plenty of opportunity to wander inland and see some amazing views.
Take Them Dog Sledding
Dog sledding is native to Alaska and provides an amazing way to tour the glaciers. Naturally, you want to start easy and build up to lengthy excursions. However, nothing comes close to watching your kids get up close to sled dogs. You'll find plenty of sled dog operators in Alaska offering the chance to go dog mushing.
Denali Park Zipline Adventure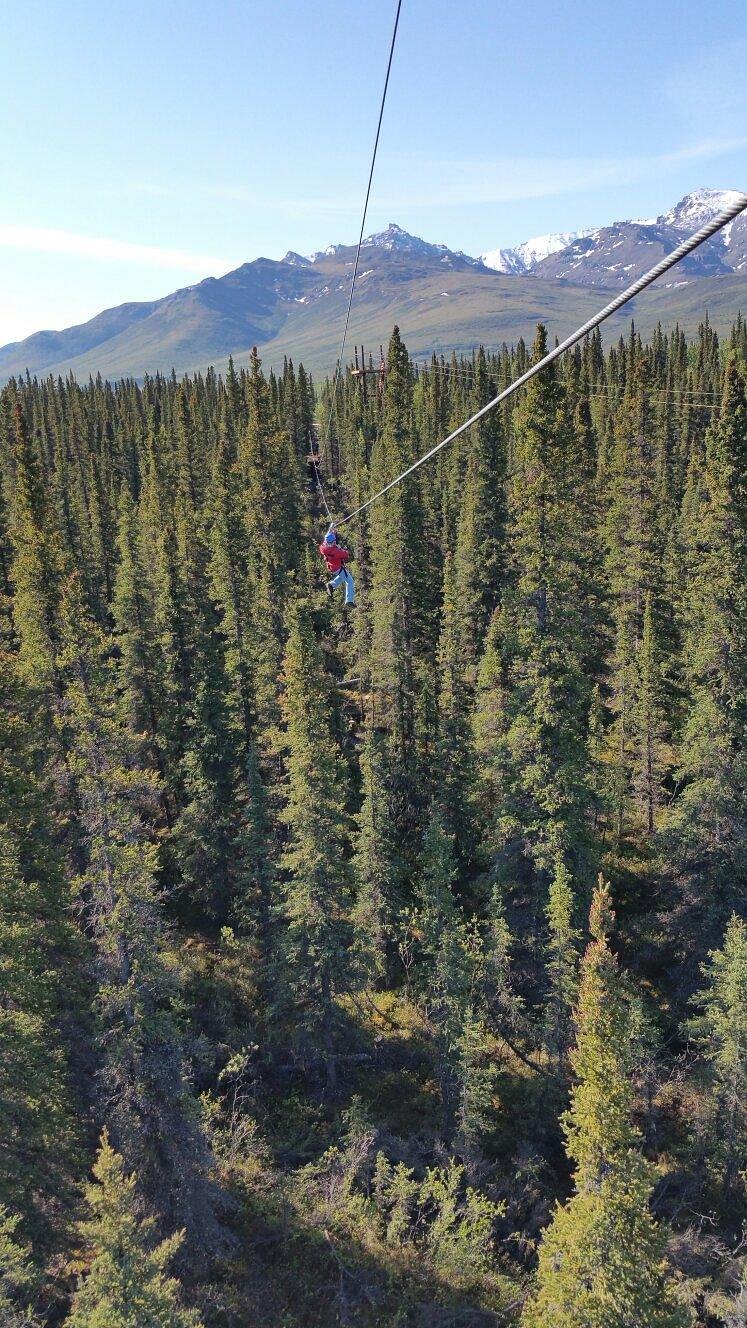 If your kids are around ten years old or older, you could take them ziplining at Denali Park. The thrill of ziplining combines well with the natural beauty of the region. Older kids will appreciate the adrenaline rush, and they just might encourage each other to be more outdoorsy. As a parent, such resolutions should make you happy and proud.
Mendenhall Glacier Tour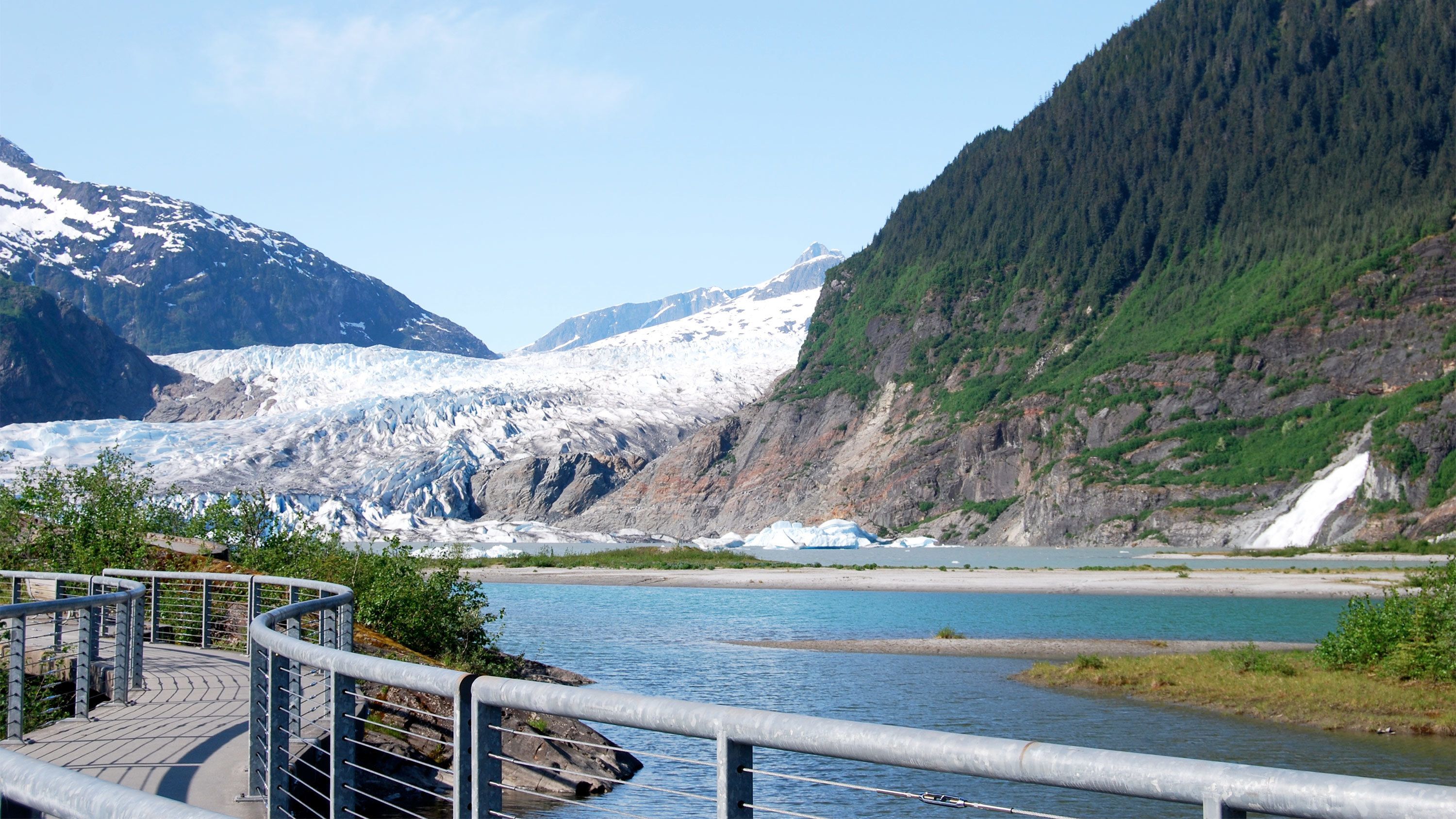 After the thrill of inland experiences, some time in the water will be perfect. The Mendenhall Glacier tour is the perfect opportunity for your kids to see some whales up close as they tour the region. Such tours are designed to allow visitors to see killer whales, humpback whales, and other large and mesmerizing sea creatures. The tour usually leads up to the glacier, giving you a chance to watch the majesty and might of nature in awe.
Kenai Fjords National Park Cruise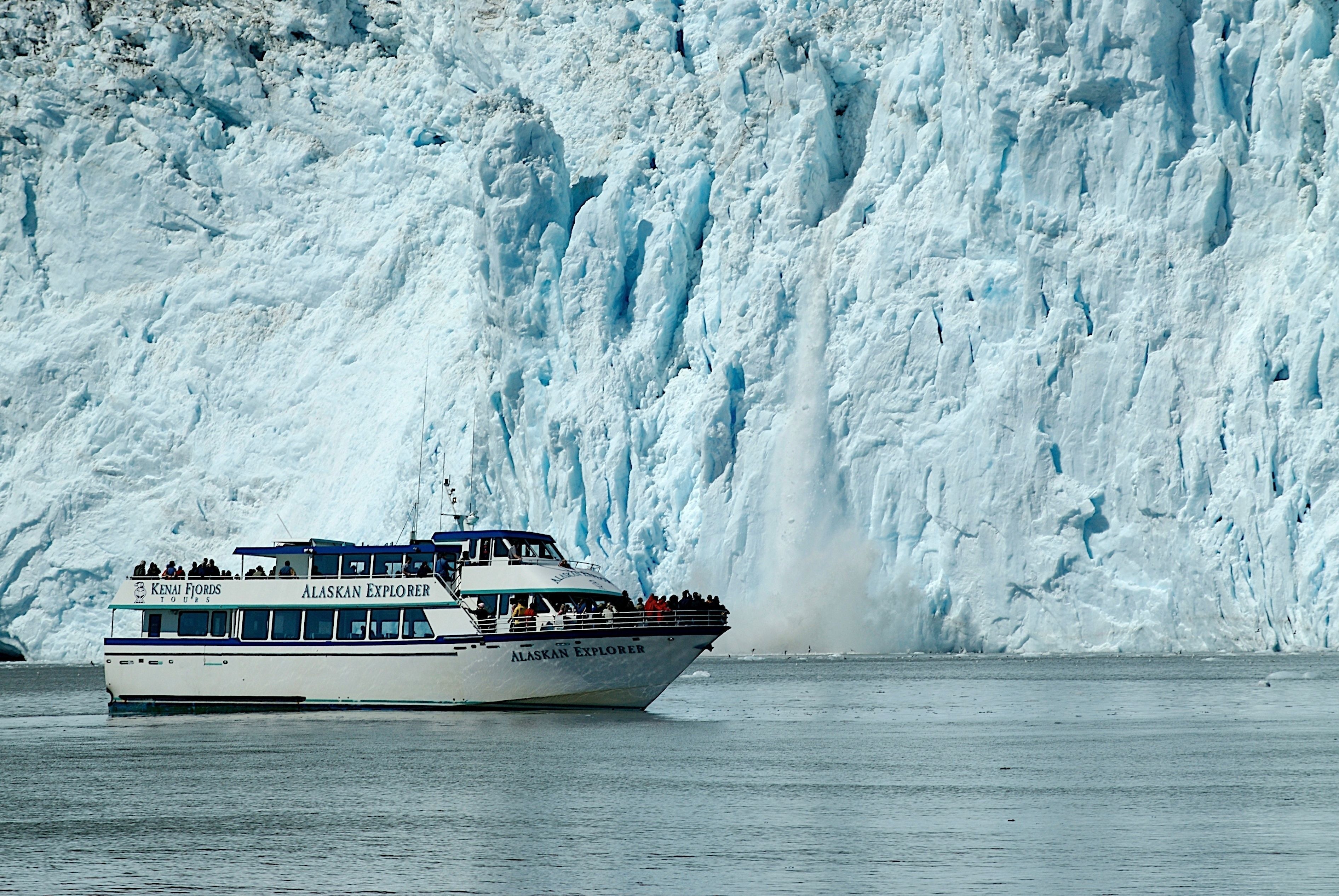 This Alaska cruise is as enjoyable as it is memorable. Your kids get to see the beauty of nature in the fjord formations. The cruise through the Kenai Peninsula lasts about six hours, making it perfect for a mid-morning or afternoon section of your itinerary. You could then engage in some other activity in the region. Additionally, they'll see plenty of sea creatures, from seals, sea lions, whales, and sea otters to puffins and porpoises.
The Best Family Hotels and Resorts in Alaska
Alaska boasts some fine establishments where you can spend your vacation touring this great state. However, not all of them are suitable for families, which calls for you to be more cautious when making reservations. Here are some of the best family hotels and resorts in Alaska:
Alyeska Resort
We've already told you how amazing this place is for your kids, which makes it ideal for the whole family. Situated in Girdwood, which is an hour away from Anchorage, Alyeska Resort enjoys a vantage location. The resort sits at the foot of the mountains, making it the best spot for those who wish to go skiing.
Additionally, the resort has seven restaurants, enough to serve all your culinary needs. The number and variety will also keep your family entertained, however long your stay. You could also access more restaurants around the resort, thus ensuring you never run out of options to keep your kids excited.
The indoor pool is a treat, along with other games such as skiing hosted within the resort. Your family can also go biking, snowboarding, and even take skiing lessons from highly experienced and trained coaches on the premises.
Alyeska Resort is a formidable destination for those with a few days to spare. Its easy access to so many attractions and presentation of so many amenities will make a long weekend feel like you went on vacation for weeks. In addition, longer stays will be comfortable, as it serves as a great base when exploring Alaska.
Great Alaska Adventure Lodge
The Great Alaska Adventure Lodge is located in Sterling, with easy access to the famous Alaskan wilderness. The all-inclusive lodge ensures you won't worry about anything while staying there. You'll be busy enjoying nature while the staff takes care of all your family's needs. The rooms are spacious enough to accommodate entire families. Your family won't lack space.
When you check in, the lodge's staff can help you craft an itinerary that includes fishing, daily excursions, and other fun activities. The lodge is surrounded by rivers, making it ideal for fishing and meditation. You can take your older kids out and bond with them as you enjoy nature.
Planning such excursions, among other exciting activities, is easy due to meal considerations. You'll be served breakfast each morning, and have snacks ready whenever you return from excursions. Additionally, the chefs present kids' menus, thus ensuring your kids have a variety of meals to pick from. Furthermore, you can inform the staff of any dietary preferences and restrictions, so your meals are as your family desires.
Kodiak Island Resort
Do you prefer some seclusion as a family? If so, the Kodiak Island Resort is perfect for you. This resort houses up to eight people at a time. Therefore, you might be the only guest for your entire stay.
The resort is built on the island of Larsen Bay, which is a short 40-minute plane ride from the town of Kodiak. The plane ride further increases the resort's seclusion, which suits families that value their privacy. In addition, the island resort lacks internet connectivity, except for emergencies. Therefore, all of you can unplug from all that online chaos and rediscover each other in peace.
Fishing is the main daily activity, and experienced and friendly guides are always available to ensure you have the best time. It is also a great opportunity for your family to catch dinner. The resort's cooks can turn your catch into a delicious and unforgettable dinner.
You'll find the resort has six ensuite bedrooms, each with breathtaking views of the mountains and waters in the bay. You could also lounge on the front porch, which is large enough to accommodate your family. It is also the best bird-watching spot. Bald eagles have been spotted from that vantage point, so you should have plenty to catch your eye.
Wedgewood Resort
When you go to catch the Northern Lights, Wedgewood Resort is your preferred accommodation solution. This resort sits on 100 acres of prime land, which makes you feel peaceful just to be there. In addition, you'll find a wildlife and waterfowl refuge next to the resort, adding to the appeal of the place.
Summer remains the best time to visit Wedgewood Resort since you'll have staff present to cater to your needs. During winter, you'll have to fend for your meals since the resort does not provide any for the season.
Nonetheless, you'll find plenty of activities to thrill and keep your family engaged. The highlight of your stay will be seeing the Northern Lights, and the resort has made special arrangements to ensure you enjoy the experience.
Waterfall Resort
This resort in Ketchikan is a mix of guest quarters, townhouses, lodge rooms, and suites. The main lodge houses the main eating area, with a daily evening buffer that is popular with most visitors. Additionally, the resort caters to all family members by providing chartered fishing trips in which children can participate. If they aren't interested in fishing, they can participate in some other activities at the resort.
You can access Waterfall Resort by charter plane, which adds to the thrill of the stay and its exclusivity. Additionally, the provision of state-of-the-art fishing gear adds to the resort's appeal. Furthermore, you're allowed to carry back home what you catch. The resort provides a special service where they clean all the fish, process it, and package it for safe transportation. You'll arrive home with fresh and well-packaged fish after your vacation.
What's the Average Cost of a Hotel in Alaska?
The average hotel price in Alaska is around $200 a night. There are variations, depending on the establishment's location, its amenities, your vacation dates, the length of your stay, and the neighborhood. For example, hotels situated in areas with plenty of natural attractions and favorable weather tend to charge more. Additionally, popular establishments that have built up an impressive client list will ask for more. The same goes for exclusive resorts known for special services or in secluded regions.
When calculating how much accommodation will cost you on your Alaska vacation, you need to factor in other needs. For example, daily excursions, transportation, and tour guides are essential. Therefore, you may be better off settling for all-inclusive hotels that charge more but cater to virtually all these needs. With experience and more visits, you should discern which options ensure you get the most value for what you'll spend.
The Best Places to Eat with Kids in Alaska
Alaska's water bodies, lush vegetation, and the presence of wildlife provide a steady supply of fish, fresh vegetables, and exotic meats. Fish is the staple food, and most meals are freshly prepared. Restaurants follow this trend, presenting some of the most delicious fish dishes you'll ever taste. Here are some of the best places to eat with kids in Alaska:
Crow's Nest
Your family could try a bit of fine dining, and Crow's Nest is the perfect place. Situated at the Hotel Captain Cook, you'll enjoy both delicious meals and an amazing view of downtown Anchorage and nature beyond. This restaurant is ideal for older kids who would like to try something exotic like game meat. You only need to reserve a table in advance and you'll only access dinner.
Homestead Restaurant
If you are in Homer, you have to try out the Homestead Restaurant. This small coastal town hosts this gem of a restaurant, where fresh fish is the staple. The fish are caught and prepared in the simplest ways possible, ensuring the full richness of the dish comes through. Additionally, vegetarians can enjoy delicious meals at the restaurant in the summer. Therefore, you have a solution when traveling around Homer as a vegetarian.
BurgerFi
Would your kids love all-natural Angus beef burgers and hand-cut fries? BurgerFi is the best place for them. It is a break from all the fish served in Alaska, offering high-quality burgers and other meat dishes. Additionally, the restaurant also caters to vegans, with vegan burgers available.
The Best Day Trips from Alaska That the Whole Family Will Love
When planning day trips for the family, you need to keep them fun, educational for the young ones, safe for everyone, and accessible from your accommodation location. If you have older kids, you can make it more thrilling, but avoid precarious routes and activities. If possible, make them as less strenuous as possible. Here are some great ideas:
A day trip to Denali National Park, which includes everything kids would love to learn, and wonderful sights for everyone.
The Northern Lights show in Fairbanks, a magical experience for everyone.
Wildlife sightings in Juneau, including the whale watching tour among other thrilling activities.
Fishing trips around Kodiak Island are memorable, offering a chance for parents to bond with their young kids.
Thunderbird Falls Trail offers all family members a chance to get used to the rigors of hiking and trailing. It gently eases you into the activity, suitable for families with young children.
How to Get Around Alaska During Your Vacation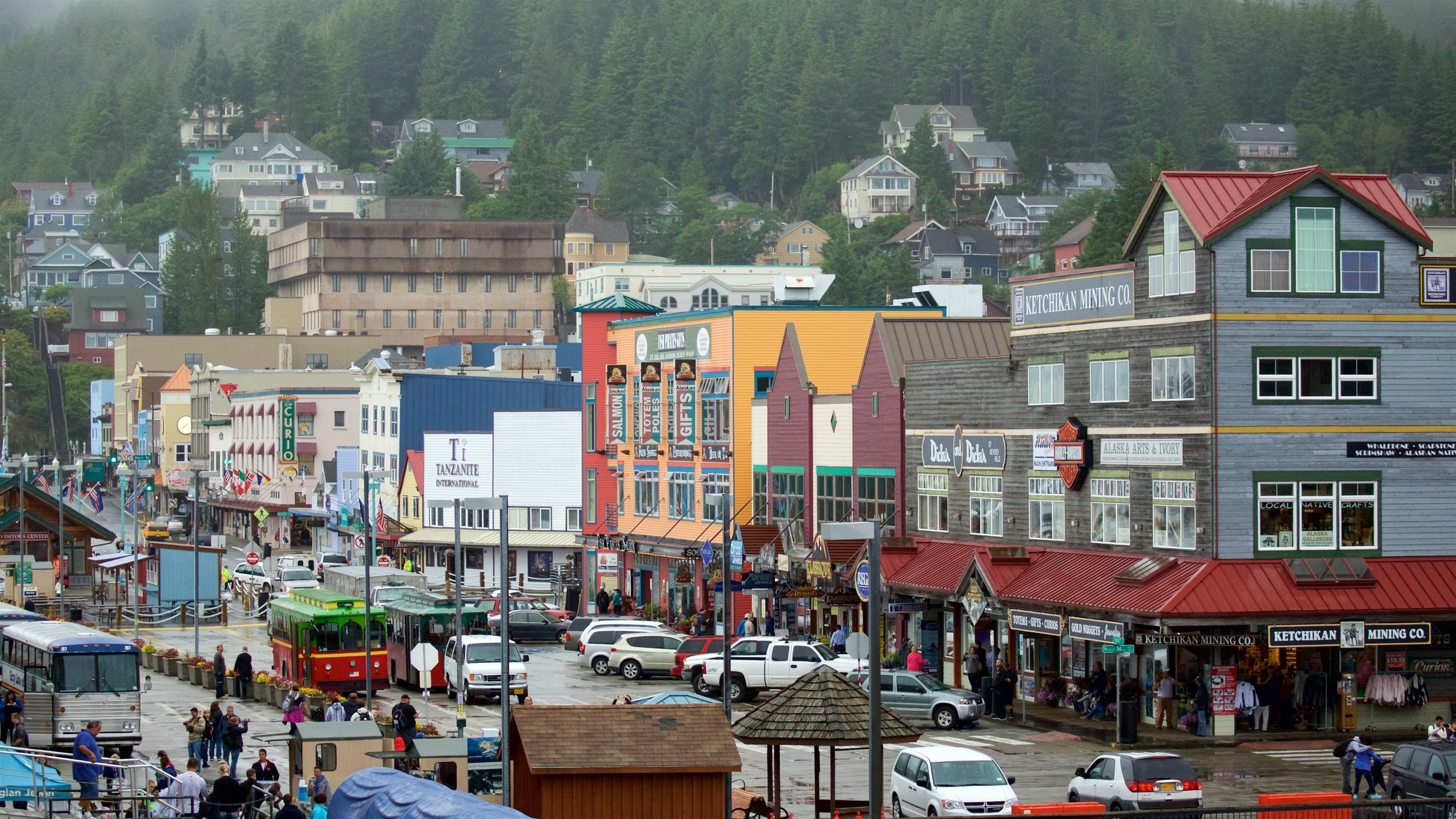 Alaska is big and necessitates diverse movement solutions. During your vacation, you can use some of these solutions, depending on your family setup, vacation spots, and price considerations.
Rental Car
Getting a rental allows you to move about Alaska as freely as you do back home. Traveling with a family requires you to constantly make adjustments to your movements and itinerary, which is tougher if you rely on public transportation.
Private Vehicle
You could also enjoy the same freedom of driving around Alaska if you bring your car. However, this solution applies if your home neighbors Alaska. Anywhere else would mean spending days on the road, time that would be significantly wasted. You're better off flying in and getting a rental.
Buses
Group tours are famous for including buses in their packages. You'll need them when you go inland during a cruise tour, for example. It is also a cost-effective way of getting around, similar to using public transportation. However, you won't enjoy the same freedom and flexibility as getting a rental.
Train
The Alaska Railroad can be a standalone tour or your means of getting around. However, you need plenty of time since it is the slowest way to explore Alaska.
Plane
If you're heading straight to a resort close to the airports, a flight is fast, convenient, and appropriate. The same applies to secluded resorts with flights as the only access method.
The Best Ways to Get to Alaska for Your Vacation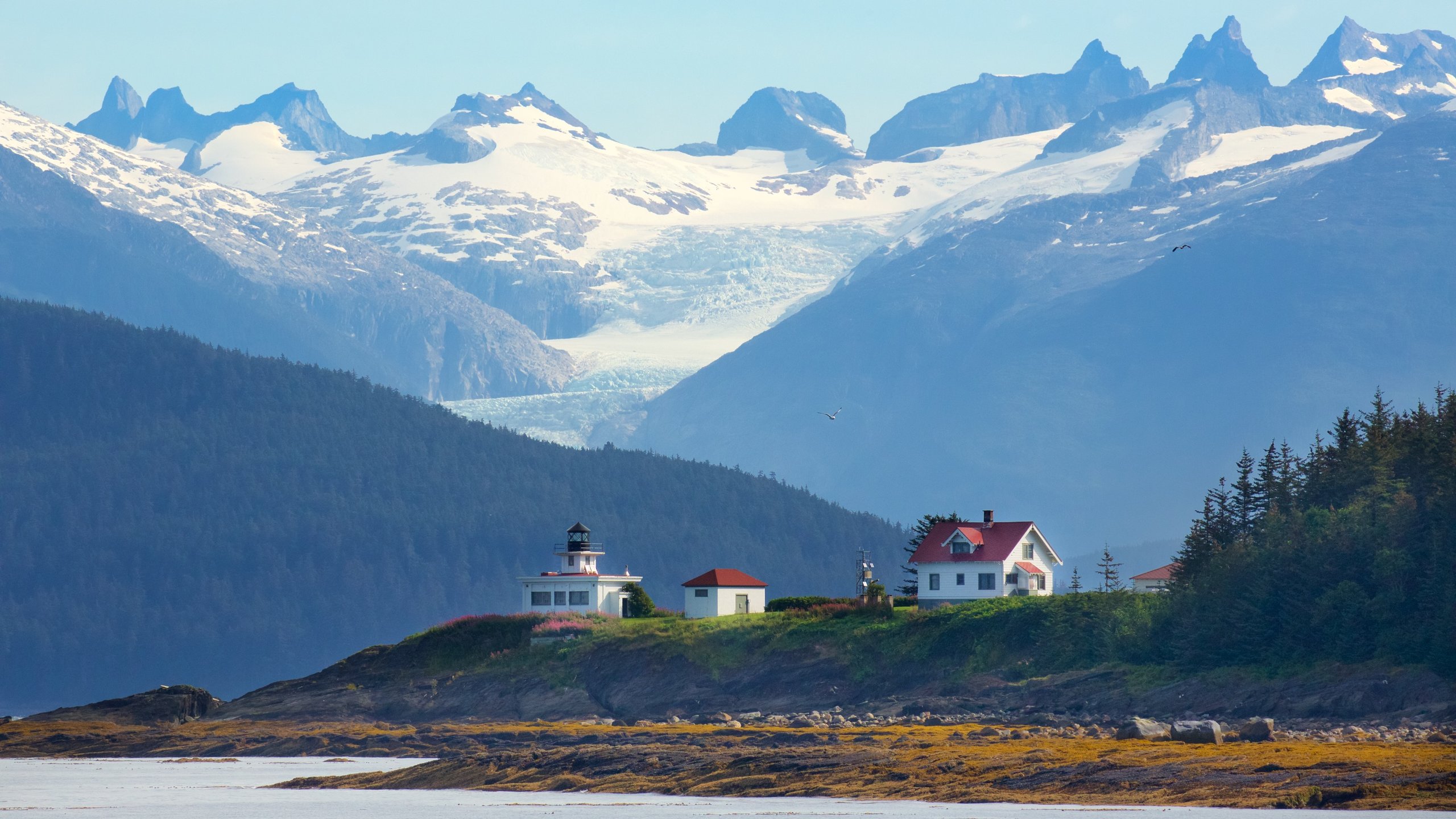 Flying remains the best way to get to Alaska for a vacation. In some cases, you can fly straight to your destination. The train is also ideal, although it takes longer. Ships are also available, especially if you take a cruise ship package. The least sensible yet possible option is to drive to Alaska.
6 Top Tips for Staying Safe in Alaska When Visiting with Kids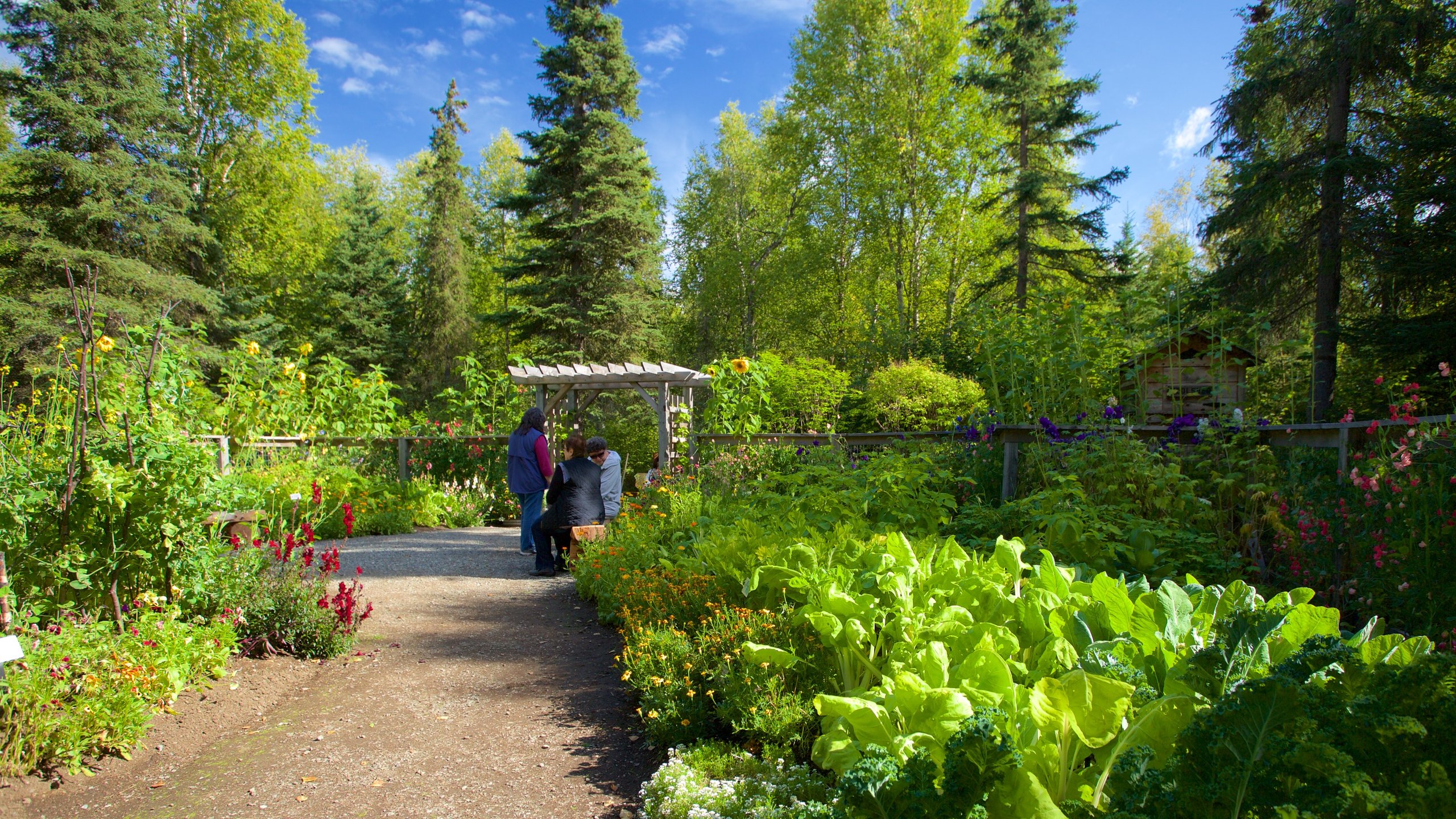 Be aware at all times of the location and whereabouts of your kids.
Always check to ensure they do not feed the wildlife, or get close to them unsupervised.
Plan your itinerary well, to avoid delays, or wasting time outdoors, which invites disasters.
Select activities which your kids can safely perform.
Listen to your guides and other professionals when out there. Their experience will keep your family safe.
While outdoors, always move in groups. Avoid wandering away from your group, and ensure your kids also stick with the pack.
Conclusion
Alaska is an amazing travel destination for the entire family. With so many natural attractions, a rich history, and abundant wildlife, your kids will enjoy their vacation there. You only need to plan the trip well to make the most of your time there.
More about our TFVG Author