Alaska is a wilderness wonderland that offers breathtaking views, challenging adventures, peaceful contemplation, and opportunities to get in touch with all that nature has to offer. 
Tourists travel to Alaska year-round, although the summer is the most popular travel period. June through August is peak time in Alaska, with crowds flocking to all the well-known destinations, making the most of the warm temperatures and summer attractions.
Winter brings another type of tourist, the brave kind that makes the trip to immerse themselves in the entire arctic experience. They're prepared to deal with harsh weather and tricky road conditions so they can enjoy the beautiful winter landscape- and the off-peak travel prices!
But what if you fall somewhere in between? You'd like to avoid heavy crowds and high price tags, yet you also don't mind chillier, somewhat unpredictable weather and quieter activities. Then Alaska in September might be the perfect trip for you,
This article will share some fun facts and helpful tips about what you can expect from the weather when traveling to Alaska in September. We'll look at the usual weather conditions in different regions of the state and various popular Alaska tourist attractions. We'll also cover what to wear and how to take advantage of September's weather.
If you're heading to Alaska but haven't found somewhere to stay, our list will come in useful! We've rounded up the best Alaska resorts for families to save you time when planning your trip.
September in Alaska: A Month of Big Changes
September is the start of the autumn season in Alaska. As we know, fall manifests itself in different ways, and fall in Alaska tends to progress quickly and come on strongly in September. Dropping temperatures, changing leaves, and sometimes even snow are the order of the day for this time of year.
The first half of September is often very different from the second half. Because the season progresses speedily, you can encounter unpleasantly cold weather by the end of the month.
As a result, trains, motorcoaches, and many tourist attractions that operate during summer close down by September 15th in anticipation of rough weather and sparse crowds.
Therefore, if you want to enjoy the best of what Alaska offers in terms of convenience, sightseeing, and pleasant weather, it's best to travel in the early part of September.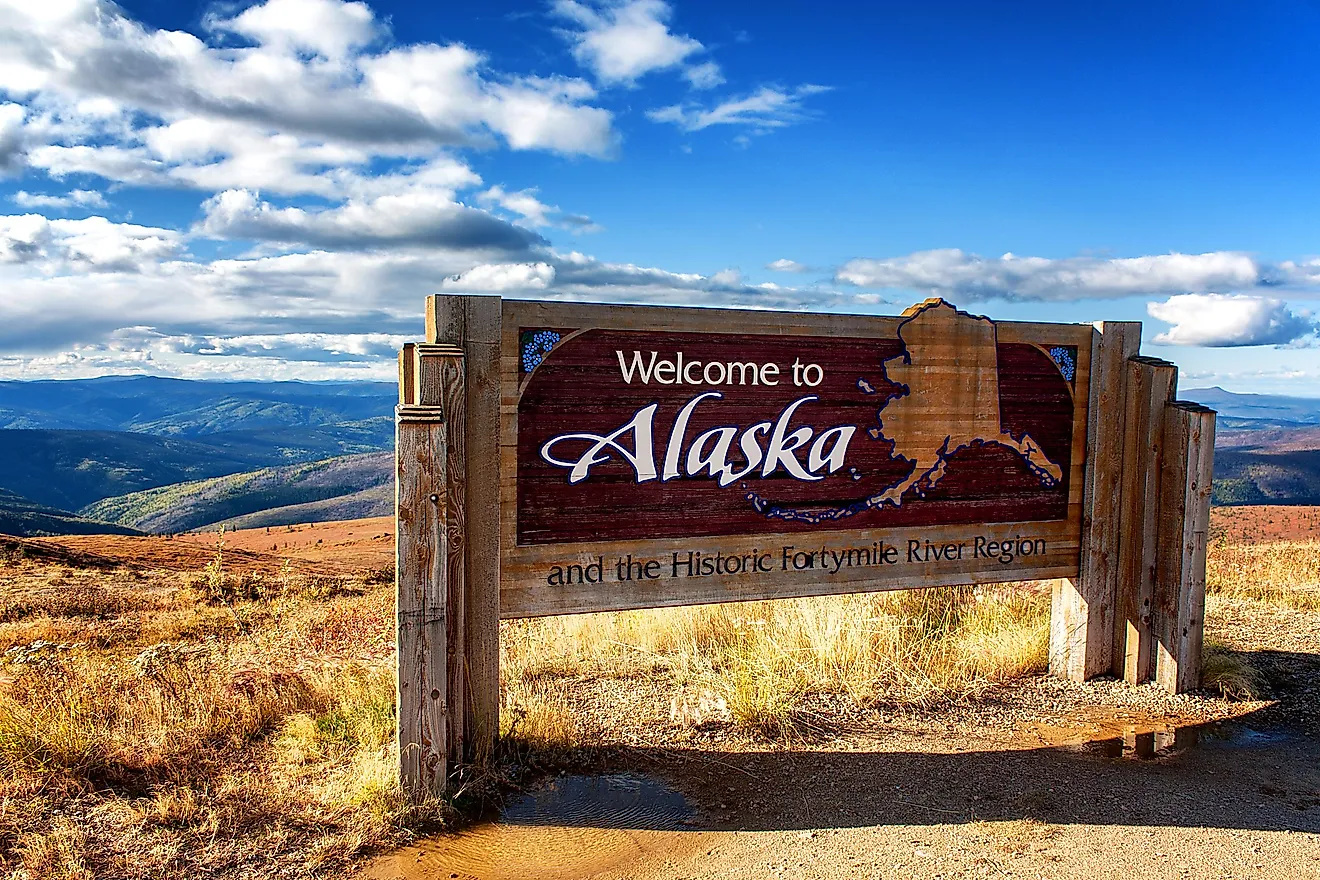 What Are Temperatures And Rainfall Like In Alaska in September?
Alaska can get hot in summer in some regions, but overall doesn't get very far above 70 or 75 degrees Fahrenheit. By September, these temperatures have already begun to drop.
Fall is the rainy season in Alaska, so be prepared for some wet days. The beginning of September tends to be drier than the end.
Weather in Alaska varies a lot by region, so your experience can depend mainly on where you plan on staying.
The time of the month you travel makes a big difference in Alaska! Here's a regional breakdown of average high and low temperatures and days of rain for September.
Remember that these averages reflect the changing weather over September, with warmer temperatures at the beginning of the month giving way to chilly temperatures later in the season.
Southeast (Juneau, Ketchikan, Sitka, Skagway)
Southeast Alaska, or the Alaskan Panhandle, is known for its gorgeous scenery and rich history. Some of its cities, particularly Skagway, played a substantial role in Alaska's Gold Rush.
It's also home to many Native American cultural sites, including totem poles of the Tlingit and Haida peoples.
It's where you'll find tourist attractions like:
Mount Roberts Tramway
Alaska Rainforest Sanctuary
Misty Fjords National Monument
In the southeast, you can expect a daily average high of 56 degrees and a low of 44. Rainfall is relatively high there in September compared to the rest of the year, with 22 days of rain in the month.
South-Central Alaska (Anchorage, Seward, Homer, Wasilla)
This part of Alaska is the Kenai Peninsula. It has its share of natural wonders and is the state's most populated region. While there, you can enjoy the sights and sounds of midtown Anchorage, where you can enjoy an array of dining choices, museums, and nightlife.
You can also visit:
Chugach National Forest
Alaska Sealife Center
Alyeska Ski Resort
Weatherwise, you'll find an average high of 55 and a low of 40, with 15 days of rain.
Southwest (Kodiak Island, Unalaska, King Salmon, Naknek)
Wildlife enthusiasts won't be disappointed in this ecologically rich region of Alaska. In September, you can watch Kodiak bears fishing in preparation for their hibernation and see dozens of species of birds.
Katmai National Park and Preserve
Brooks Falls
Fossil Beach
The average temperature in the southwest in September is a high of 55 and a low of 42. As a result, you can expect about 15 days of monthly rainfall.
Interior Alaska (Fairbanks, North Pole, Denali Park, Tok)
Alaska's interior is one of the world's wildest, most beautiful places. Blessed with high mountain peaks, glaciers, and unforgettable sunsets, it's a place where you can enjoy a range of activities and sightseeing opportunities, like :
Fairbanks
Northern Sky Lodge
Fountainhead Auto Museum
In the interior in September, you can expect an average high of 55 and a low of 38. The average monthly number of rain days is 10.
Arctic Alaska (Coldfoot, Utqiagvi, Nome, Kotzebue)
This area is the coldest and most remote part of Alaska. Visitors to this region will see abundant wildlife, including moose, elk, polar bears, and wolves.
They can also travel to remote arctic communities to taste local life and marvel at the scenery. Many places in the arctic are accessible only by bush plane, so adventure is the order of the day in this region of Alaska!
The average high here during September is 33, and the average low is 28. This region's rainfall is replaced by snowfall, averaging around 12 days of snow in September.
How To Dress In September in Alaska
Due to Alaska's fluctuating weather and different weather between regions, you must be ready for all kinds of weather conditions. Therefore, packing for Alaska takes a bit of planning and a good deal of luggage space.
You will need:
T-shirts and a waffle shirt
Jeans or lined joggers
Sweatshirt or sweater
Warm socks and sturdy weatherproof shoes
Caps and gloves
A high-quality warm jacket
Rain gear is a good idea, considering some regions get relatively wet in September. We'll talk more about rain later in this article.
You probably don't need a full-weight parka in September in most parts of Alaska, but if you plan on visiting the Arctic region, it's something you may want to have, depending on your tolerance to cold and how late in the month it is.
It's wise to check the weather report daily – or even multiple times per day – to make sure you know what the day's weather will bring for the specific region where you'll be traveling.
Northern Lights
The Aurora Borealis (aka the northern lights) is Alaska's most famous and sought-after weather condition. Tourists travel to remote parts of the state, hoping to see Mother Nature's light show. The aurora tends to be more frequent during some times of the year. So, where does September stand when it comes to the Northern Lights?
Equinoxes – the first days of fall and spring – tend to bring more intense northern lights because the aurora is caused by solar energy. The earth's tilt toward the sun during equinoxes enhances the strength of the northern lights. Luckily, September is an equinox month, so your chances of seeing the Lights increase during this month.
The best places to see the Northern Lights are in the far north! The arctic areas of Alaska provide the colder temperatures and clear skies necessary to see the lights in all their glory.
Of course, if you opt to do this, you'll have to consider the weather and dress appropriately. You can enjoy a comfortable and memorable experience with the right clothes and some planning.
Fall Foliage in Alaska: Leaf Peeping in the North
The foliage of the forest and tundra turns its bright autumn colors swiftly and early in Alaska. The farther north you go, the earlier it begins. In the Arctic areas, leaves start to turn in mid-August, but in other regions, you can see abundant colors throughout September and even into October.
September is the perfect time to check out the fall colors in Alaska. Riding on the Alaska Railroad is a great way to experience the full spectrum of autumn beauty. There are epic foliage-viewing tours available. These train rides run only for the first two weeks of September.
Rain: How Much, When, and Where?
Earlier in the article, we mentioned the average rainfall days for September. Let's take a deeper look into precipitation in Alaska in September, its regional variations, and how to manage rainy days.
September is one of the rainier months in Alaska. There's no getting around it, so it's something every traveler should be prepared for. Waterproof shoes, socks, and jackets are a must during this wet early fall season.
Storms aren't common in Alaska in September. The stormy season is summer, specifically June and July. By September, most intense storm systems have dissipated, leaving you with chilly mist and light to moderate rains. While rain can be inconvenient for travelers, it rarely shuts down attractions or impedes sightseeing or enjoyment of the local wildlife.
The amount of rain varies from region to region. For example, if you find yourself in Ketchikan, you are in one of the rainiest cities in America. Ketchikan gets a whopping 261% more rain than the national average. Northern cities and towns in the arctic get very little rain by comparison.
Rain is inevitable, so it's best to roll with it. It can be part of the charm if you encounter rainy periods on your Alaska vacation. The cool, wet weather is perfect for a cozy night in your cabin, hotel or RV, curled up under the covers with your hot drink of choice, relaxing after a day of adventure.
Closing Thoughts On Alaska Weather in September
Alaska offers many great opportunities in September. The weather isn't frigid yet, and the animals are active, preparing for the coming winter.
The Aurora Borealis is growing more robust, and the fall colors are ready to take your breath away. The budget-friendly nature of traveling during this time is just the icing on the cake.
If you want to enjoy a well-rounded vacation that shows you the many sides of Alaska, September is a beautiful time to visit! 
To find out what to expect from the rest of the year, discover the best time to visit Alaska with our helpful guide.
More about our TFVG Author
Caitlin is one of The Family Vacation Guide's long standing contributors. She enjoys taking vacation to busy, vibrant cities and has stretched her traveling legs out towards Europe in recent months, enjoying new experiences in Barcelona in Spain, and Nice in France.