The largest of the United States of America, Alaska is also arguably the most beautiful.
It's diverse regions experience a range of seasons, weather, and other natural phenomena that make it an unforgettable place to vacation for the entire family.
There is no simple, straightforward answer to the question of the best time to visit Alaska, as it very much depends on what you want to experience and where in this large state you want to go.
Let's take a look at some of the factors that might be decisive for your family, depending on your preferences. That way, you can make the best choice for your Alaskan adventure.
Alaska's Seasons
Like much of the northern United States and Canada, Alaska has four distinct seasons with very different weather patterns: winter, spring, summer, and fall. The most temperate season is summer, along with late spring and early fall.
As you might expect, what we think of as winter lasts relatively longer than what you're probably used to. The height of summer occurs from about June 15–July 15. As long as you aren't interested in winter activities, this is generally considered the best time to visit.
Temperatures are mild, usually hitting the 70s during the day and falling into the 50s or 40s overnight, especially in lower elevations. You also enjoy much of what we consider spring during this month and the weeks before and after: blooming wildflowers, active wildlife, rushing rivers, and more.
Fall foliage in Alaska puts the northeast to shame. As you may expect, it occurs a bit earlier in the year. It begins in mid-August and lasts until mid-October. By the end of October, the leaves have fallen, and the trees are ready for winter.
Monthly Averages in Alaska
Keep in mind that these temperatures are averages for the entire state, which is quite large. There could be regions where it might be considerably colder or warmer.
January – Days are short and very cold, with temperatures in the teens, single digits, and even negatives.
February – Days are a bit longer (getting closer to 8 total daylight hours), but temperatures are still cold. It seldom gets above freezing.
March – March is probably the best winter month to visit. Temperatures consistently reach the 20s and even into the 30s, and you get closer to 12 hours of full daylight.
April – April temperatures are in the 30s and 40s, meaning that the snow has melted, but it's still a bit too cold for any blooms or much wildlife activity. You may get some good discounts on hotels and packages, and the Northern Lights are visible through the middle of the month.
May – May gets into the 50s, and spring really begins to bloom. Daylight hours can be as many as 20 in the Arctic region. There's little rain, and it's a great time to see whales and seals.
June and July – During mid-June especially, temperatures are comfortable, reaching into the 70s. Conditions and late spring or summer-like and continue through July.
August – Autumn comes early to Alaska, and temperatures cool down as the month progresses. It's still an excellent time for viewing wildlife, especially grizzly bears and caribou.
September – September is more like late fall, with temperatures falling into the 30s and 40s many days. There is still plenty of daylight, though.
October – Winter sets in during October. Not only does it get darker, but it's also more dreary and rainy. Cruises and tours fall off, and tourist season officially ends.
November and December – Most tourists avoid these months because of the frigid temperatures (similar to January) and limited daylight hours. However, if you're a winter sports enthusiast or determined to see the Northern Lights, you might be able to get a terrific deal on your vacation.
Polar Night
Another weather-related factor of which to be aware of when planning a trip to Alaska is Polar Night. This is the name given to the phenomenon in the regions furthest north and south on earth where it stays light or dark for nearly 24 hours in the weeks around the two solstices.
Since Alaska is in the north, you'll have almost perpetual daylight in mid-June mid-July, and the opposite from mid-December through mid-January. During the weeks in between, the amount of daylight will slowly creep in either direction. It's something to prepare for as you plan your visit.
Annual Events in Alaska
According to Alaska.org, there are many notable festivals and annual events throughout the year and in various state regions. You might want to plan your visit around these.
Cabin Fever Relievers – These are held in various cities and towns during the first three months of the year, encouraging locals and visitors to dig themselves out of their homes and gather to support local businesses and have some fun with their neighbors.
Iditarod Sled Dog Race – First Saturday in March – The first weekend in March kicks off the beginning of this world-famous event, with celebrations and activities for visitors.
The Alaska Folk Festival – April – Held in Juneau, this is a terrific draw for pre-season visitors with all of the best that Alaskan folk culture has to offer.
Anchorage Market – May–September – Occurs weekly every Friday-Sunday and features more than 100 vendors selling genuine Alaska-made products.
Denali Road Open – June–September – Denali National Park and Preserve is one of the most beautiful places on earth. Many tourists schedule their visit during summertime to be able to access and experience it.
Sitka Summer Music Festival – June, weekends – This chamber music festival draws visitors from all over the world.
Girdwood Forest Fair – First weekend in July – a celebratory festival of music, art, performance, and more.
Anchorage RunFest – Late August – This series of running events includes a marathon that is a Boston qualifier.
Alaska State Fair – Late August–Early September
Sitka Whalefest – Early November – View humpback whales as they congregate annually in Sitka Sound and celebrate with a series of events and educational symposiums.
Anchorage International Film Festival – December – Scheduled to bring visitors to Alaska's major city during one of its coldest months, it's also beautifully decorated for the holidays, a true winter wonderland.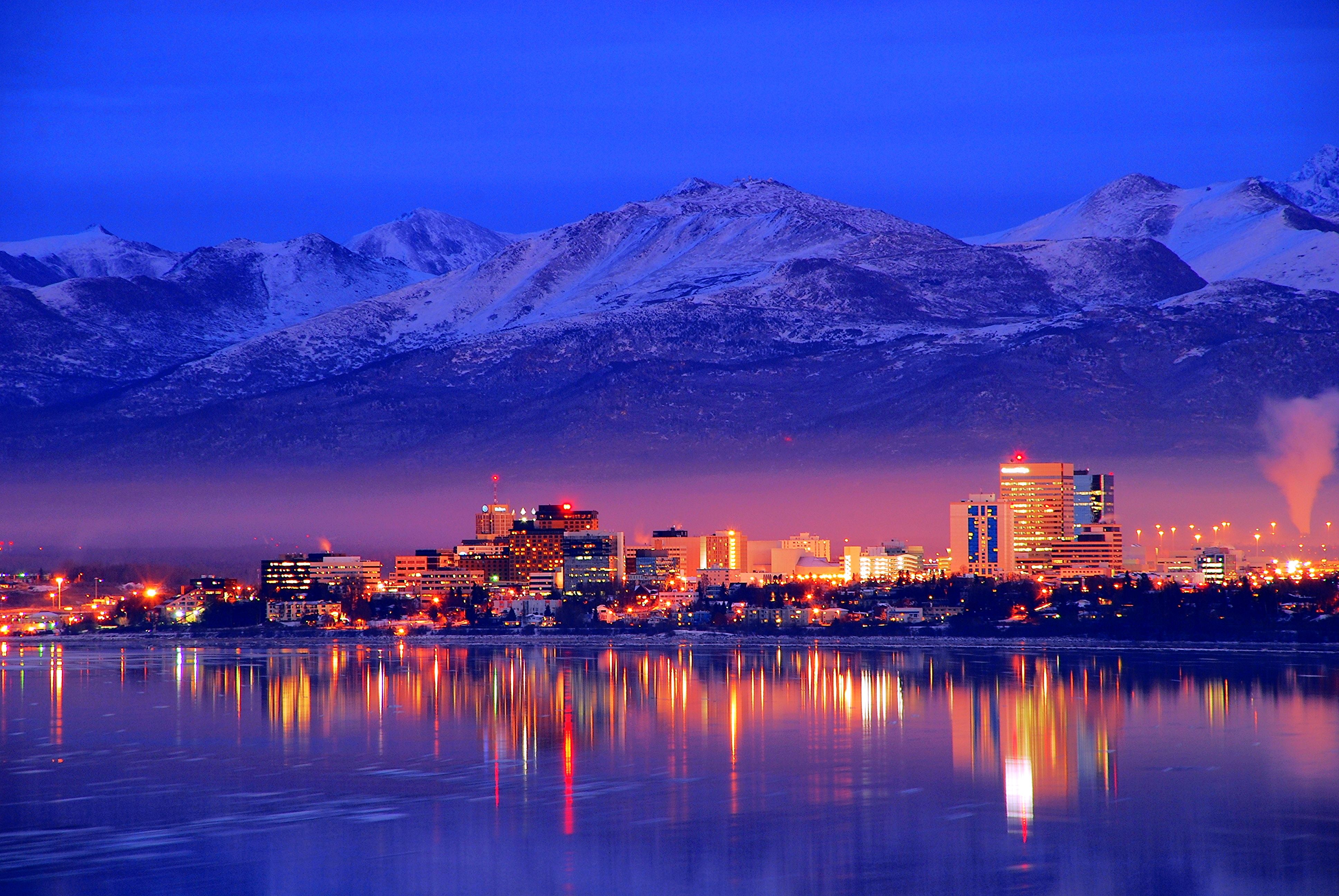 The Best Time to Visit Alaska's Cities
By far, Alaska's largest city is Anchorage, with close to 300,000 people. As you can see by the list of events above, many of them take place in Anchorage, located in the southern part of the state on the Gulf of Alaska. It also contains Alaska's largest airport, making it a popular starting point for vacationers.
There are several opportunities to see wildlife and enjoy the great outdoors in Anchorage, so we recommend those peak summer months unless you're visiting for a specific event. You can take a day trip to Chugach National Forst or Kenai Fjords National Park or see glaciers in Matanuska Glacier State Recreational Site.
About six hours north is Fairbanks. Closer to the continent's interior, Fairbanks is a veritable wonderland of natural beauty with many of the amenities of a popular tourist destination. One of the state's most famous natural tourist draws, Denali National Park, is located halfway between the two cities.
Located further south than Anchorage, Juneau is the capital and is located on the Gulf of Alaska. While it is gorgeous, it is built to be less accommodating to tourists and more geared toward government and industry.
The Best Time to Take an Alaskan Cruise
Over the past decade, especially, Alaskan cruises have become quite popular. In truth, it's easier to see more of this beautiful state being transported by ship than over land because of the mountains and other natural impediments along the way.
Most Alaskan cruises set sail during the late spring and summer months, chiefly mid-May through September. Most make stops and schedule excursions at some of the most popular natural sites and in Anchorage. Smaller cities like Sitka also draw visitors from cruise ships and host festivals, weekend events, and more to entertain their scores of visitors.
If you're interested in seeing marine life, humpback whales are most active from mid-June to mid-August. You may also see beluga whales in June, sea otters and bears in July, and orcas, caribou, and bald eagles in August.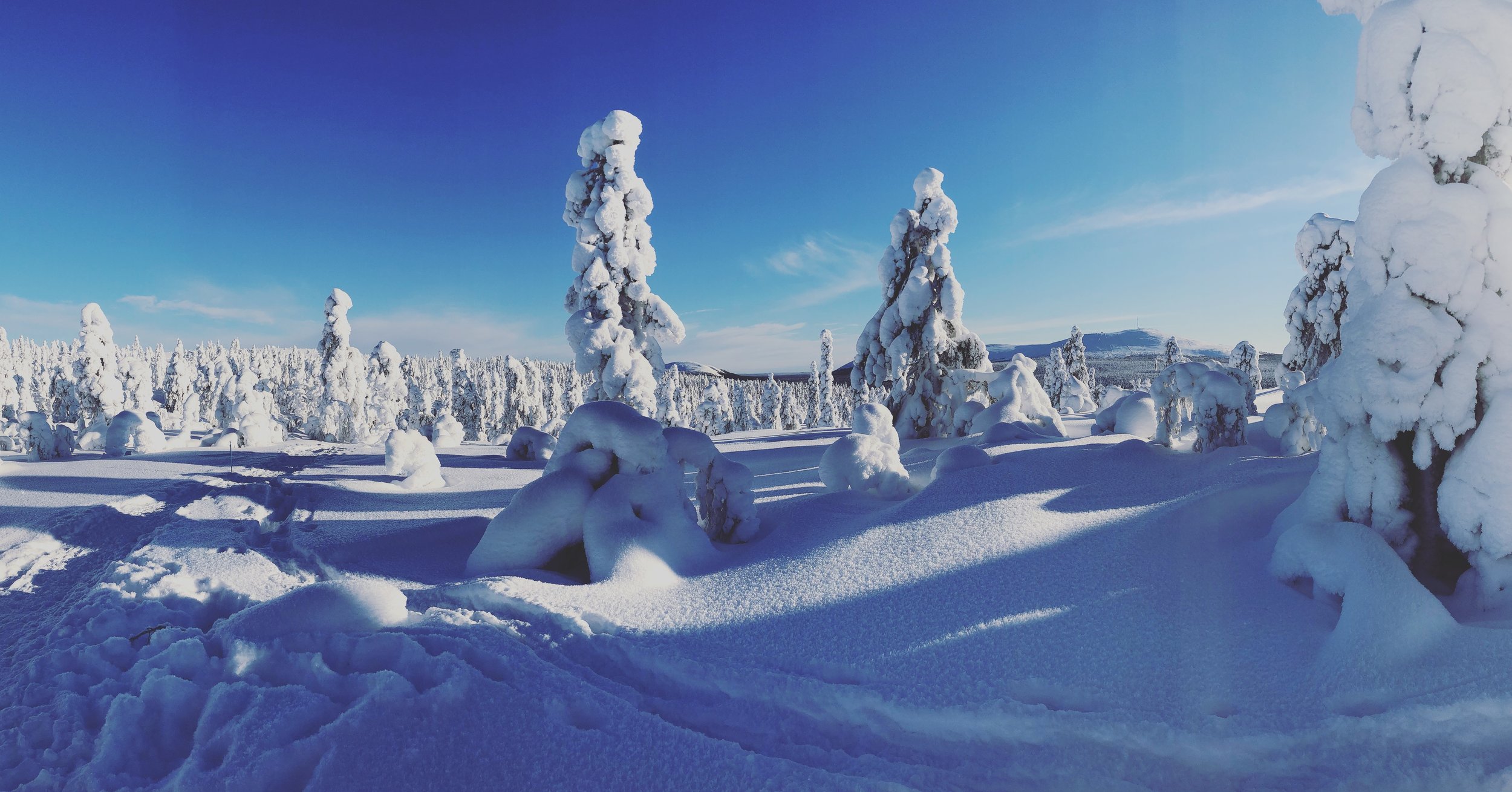 The Best Time for Winter Sports
Winter is the best time for winter sports, of course! But in reality, it depends on which winter sport you want to play or watch. Anchorage and especially the nearby town of Girkwood have some of the best skiing in the state, although Fairbanks is a close second.
These regions have ski resorts that cater specifically to the full enjoyment of the sport, with spectacular views of the natural beauty surrounding the area.
As far as the time of year, you want to take your ski vacation later in the winter, but not too late that there isn't as much fresh, natural powder. Many experts agree that mid-late February is ideal. Snow is still abundant, and although temperatures are cold, you get more daylight hours (around 16 in the more southern parts of the state, including Anchorage).
Be aware that the week of President's Day, when many schools take a winter break, can be pretty busy at Alaskan ski resorts.
The Best Time for Hiking and Seeing Nature
We're going to sound like a broken record here, but once again, the best time to hike, see nature (wildlife and plant life), and spend time taking in Alaska's natural beauty is that peak tourist season from mid-June through mid-July and into August.
May and June tend to be the driest months, with the rain picking up toward the end of July and into August, which is why some people avoid late summer. Temperatures are warmest in July; in some places in southern Alaska, including Anchorage, it can even reach 80 degrees during the warmest parts of the day. You're also going to enjoy the most daylight, more than 15 hours a day, during this time.
Denali Road in Denali National Park, located north of Anchorage, usually opens in June and stays open through September. It offers some of the most stunning views imaginable throughout the entire country, let alone the state of Alaska.
In terms of wildlife, you can see any or all of the following from May to September.
Gray whales (May)
Harbor seals (pups in June)
Dall sheep (May)
Wolves (May)
Lynx (May)
Moose (calves in June)
Beluga whales (June)
Caribou
Mountain goat kids (June)
Bear cubs (June)
Humpback whales
Puffins (July)
Salmon runs (July)
Sea otters
Black bears
Grizzly bears
Bald eagles (August)
Loons (August)
Beavers (August)
Orca (August)
Elk (September)
The Best Time for Hunting and Fishing
Hunting and fishing seasons typically begin after the peak tourist seasons in Alaska for a number of reasons. If you're an avid angler or hoping to hunt some of Alaska's game, you should plan your trip sometime between August and mid-October, which is when the significant seasons fall.
While these aren't the warmest, driest, or brightest months in the state, they still provide ample opportunities for fish and game and being able to enjoy these activities safely for you and Mother Nature. Refer to Alaska's Department of Fish and Game for more information.
When Should You Visit Alaska?
Most travel experts agree that the best time to visit Alaska is between mid-June and mid-July. This is the peak tourist season. The shoulder season is the month or so before and after that. You can find many activities and great deals, especially as local companies try to maximize on the beautiful weather and landscape in Alaska.
The honest answer for when is the best time to visit Alaska depends entirely on you and your family and what you like to do on vacation. If you're interested in hiking and seeing wildlife, then the peak season is best for you. If you're all avid skiers, then you might want to visit in late February to take advantage of the spectacular downhill action.
The most important thing is that you and your loved ones enjoy your unforgettable trip to Alaska together, regardless of the season!
More about our TFVG Author
A seasoned traveller, Dad, and avid sports tourist, James foundered The Family Vacation Guide to share his expert vacation experiences- especially when it comes to being a travelling family man.
Featured in Travel articles such as Travel + Leisure, TripSavvy and SFGate, you know you're reading some of the best vacation tips online.