Orange County, affectionately called the OC, is a beautiful area of southern California with so much to do and see. Some of the largest cities in the county that you're probably familiar with include Irvine, Anaheim, Newport Beach, Santa Ana, Huntington Beach, and Fullerton.
Traveling to California gives you and your kids almost endless possibilities for a great vacation you'll remember for the rest of your lives. The OC has everything from beautiful beaches to excellent museums, amusement parks, and more for you and your kids to explore.
Determining what you want to do can be challenging as you plan your trip to the OC.
Here are 31 of the best things to do in Orange County with kids:
Feel the Magic at Disneyland
Located in Anaheim, California, is one of Walt Disney's magical theme parks, Disneyland. This magical theme park features all your classic Disney characters walking around like Mickey and Minnie Mouse, Donald Duck, Goody, and more.
You and your kids can pose for a photo op in front of the beautiful castle before heading off to grab snacks and ride as many rides as possible. There are smaller roller coasters and less thrilling rides that everyone can enjoy.
If you have the chance, sitting down and dining with the characters is a great way to enjoy a delicious meal while collecting autographs from Disney characters. Don't forget to buy some Mickey or Minnie ears before you leave.
Visit Disney California Adventure Park
What better way to spend the day with your kids than at Disney California Adventure Park? This theme park is part of Disneyland, and your kids will love riding rides and seeing the parades and characters walking around the park.
This theme park has something for everyone of all ages. For adventurous individuals, they have several fun roller coasters. Jesse's Critter Carousel and other themed rides are ideal for smaller travelers.
Before you leave the park for the day, you'll want to take a ride on their Ferris wheel. Mickey Mouse's face is plastered on the side, and the ride gives you and your family a great view of the park from the sky.
Let Your Kids Play Pretend at Pretend City Children's Museum
If you're staying in Irvine during your trip or are willing to make the drive from another area, the Pretend City Children's Museum needs to be on your list of things to do. This non-profit museum features 17 interactive exhibits that allow your children to use their imagination and play.
The exhibits feature different occupations and life experiences in which your kids can participate. Some of their most popular exhibits include protecting the beach, construction, vegetable gardening, and firefighting.
You'll love playing with your kids and watching them enjoy themselves while learning new things and making new friends. It's best to purchase tickets online ahead of time.
Play at Heritage Park Play Island
One of the best free things to do in Orange County is to visit Heritage Park Play Island. This park is in a beautiful green space, and it almost looks like a theme park. You'll have all your classic playground attractions, but many slides come from historic buildings. 
Your kids can run around while you sit on a bench and observe. Or, you can play with them! Either way, it's a lovely park that your kids will love visiting.
There's a tiny island within the park that you can visit too. While you can have food and drinks throughout the rest of the park, you can't bring them onto the island.
Spend the Day at Huntington City Beach
Huntington Beach is one of the most famous cities in Orange County. The area is known for great restaurants, shopping, and beautiful beaches. When in Orange County, you have to make time for a day or at least a half-day on Huntington Beach's best beach, Huntington City Beach.
This beach stretches for three and a half miles, giving you and your kids plenty of room to spread out. You and your kids can spend the day soaking up the sun, swimming in the Pacific Ocean, and walking along the Huntington Beach Pier.
Going to the beach with kids can be nerve-wracking if they're young or not great swimmers. The good news is that there are lifeguards on duty throughout the day.
Learn About the Animals at the Santa Ana Zoo
The Santa Ana Zoo is another popular attraction in Orange County. It has hosted over 200,000 people per year since its opening in 1952. The zoo is relatively small compared to other zoos in California and the country, but it's still worth seeing the 260 animals.
Some of the animals you and your kids can view when you visit are ocelots, camels, Amazon parrots, black and white ruffed lemurs, and other primates. As you make your way across the 20-acre zoo, you'll learn about the animals, their origins, and conservation efforts.
When you need a break from exploring the animal exhibits, your kids can ride the Ferris wheel and a miniature train and play on the safari playground.
Walk the Santa Clemente Beach Trail
There's nothing like taking in the views of the Pacific Ocean when you're in Orange County. If you want to soak up the fresh air but don't want to spend time lounging on the beaches, walking the Santa Clemente Beach Trail is a great option.
The trail is approximately 2.3 miles long, making it a relatively easy path for kids and adults. The trail connects North Beach and Calafia Beach. You can start at either end. It's a beautiful, maintained pedestrian trail that offers you and your kids stops along the 2.3-mile route.
One of the best stops along the trail is the pier. It's a great little fishing pier where you can walk to the end and watch the waves.
Mini-Golf at Boomers
Boomers is a family-friendly entertainment complex in Irvine, California. There are several attractions at the complex like bumper cars, arcade games, laser tag, and mini-golf.
While you can plan to spend all day at Boomers with your kids, mini-golfing is a great activity to squeeze into your itinerary.
Their mini golf course features lush greens, waterfalls, and windmills, and it is fun for people of all ages. When you purchase your tickets, anyone under five gets in for free. After you're finished on the course, you can grab a slice of pizza or other food at their on-site restaurant.
Go Whale Watching With Dana Point
Whales are commonly seen off the coast of California, so you'll find many tour companies offering to take you into the waters to see these majestic creatures up close as they migrate to warmer waters.
The annual migration of gray whales in California is from December through April, so this is the best time to visit if you want a chance at seeing these marine animals. There are several tour companies, but one of the best is Dana Wharf Whale Watching.
Dana Wharf Whale Watching was the first tour company to open in Orange County in 1971 and has an excellent reputation. Even if you're not in town between December and April, they offer whale watching tours year-round.
Visit the Zoomars Petting Zoo
The Zoomars Petting Zoo in San Juan Capistrano is about five miles from Dana Point. This top-rated family attraction in Orange County offers train rides, a petting zoo, and an area where they can pan for pretend gold.
Zoomars Petting Zoo has been open and run by the same family since the 1980s, and they love sharing their animals with other families. There are 100 farm animals for them to pet, like guinea pigs, an alpaca, a llama, a cow, and more.
For the younger kids, there are pony rides too. This is an attraction where you won't want to forget your camera, or you'll want to make sure your phone is charged enough for photos.
Take Surfing Lessons
Surfing in Orange County is common, so why not take surfing lessons with your kids while you visit? Dozens of companies offer surfing lessons for adults and kids, but one of the best is Girl in the Curl. 
You'll find this company in Dana Point, which offers surfing lessons for kids as young as five. They've been helping people learn to surf since 1987, and all their staff love surfing, are CPR certified and know first aid and water safety. 
You can take lessons for as short as an hour and as long as two. While this activity is a little pricer than some others, it's fun and unique.
Ride the Rides at Adventure City
When you want to take your kids to a theme park, but Disneyland is too overwhelming, Adventure City in Anaheim might be your best bet. The park only covers two acres, making it easy to ride all the rides and other attractions within a day.
Adventure City is perfect for everyone because they have thrill rides for the older individuals and plenty of kiddie rides so that the family's youngest members can still enjoy themselves. You'll find carousel rides, roller coasters, and rides that mimic small planes. 
There are some spots throughout the park to grab something to drink or a bite to eat if you get hungry while you're there.
Walk Down the Santa Clemente Pier
Almost every central beach in Orange County has a pier to walk along. Walking along the Santa Clemente Pier is a great way to end your day in Orange County. It's a great spot to watch the sunset with your kids, go fishing, get your steps in, and maybe see some sea lions swimming nearby.
There are several benches for you to sit down on if you want to take a break or just enjoy the beautiful California air.
Pose Your Heart Out at the Donut Life Museum
A great rainy day activity or one when you want to be indoors is to visit the Donut Life Museum in Westminster. You'll need to go into the Westminster Mall to find this activity. The Donut Life Museum is a space decorated with vibrant colors and donuts where you can take all the pictures your heart desires.
You'll see different backdrops mimicking life experiences with donuts at the center as you walk through the museum. There's a fun classroom, baby nursery, a ball pit, and more. All seven of these museum exhibits are created by local artists.
Photography is encouraged, and if you want some photos with your kids, the staff are more than happy to take the whole family's picture. Make sure you bring socks to wear since shoes aren't allowed to protect the exhibits.
Catch a Dinner Show at Medieval Times
Dinner and a show is always a good idea with kids. Medieval Times is a dinner theater that allows you and your kids to enjoy an outstanding, kid-approved meal while being entertained the entire time. You'll leave here with a smile and a full stomach.
You'll get to watch kings, queens, and other medieval characters joust, duel, and make jokes about the times. Even majestic horses make an appearance or two throughout the show. Another animal that's the star of the show is the falcon.
With the four-course feast you'll enjoy, you and your kids will feel like royalty. When you book your tickets online, you'll be able to select the meal you prefer. They can accommodate most dietary restrictions, and there's beer and wine for the adults to enjoy. 
Play Games and Ride Rides at The Fun Zone in Balboa Village
Newport Beach is a popular spot for families, and one of the best attractions is the Fun Zone at Balboa Village. If you and your kids are walking by and you don't take them there, they'll be begging to go once they see how much fun everyone else is having.
This small amusement park is on the boardwalk, which offers you ocean and harbor views, depending on where you're at. This area has been a landmark in California for 80 years and will be for years to come.
You and your kids can wander through the park, playing carnival games and riding rides. You can try your hand at carnival games to win prizes that make great souvenirs. There are small roller coasters, and the Ferris wheel's main attraction gives you beautiful views of Newport Beach.
Go Ice Skating at the Aliso Viejo Ice Palace
If you and your family enjoy ice skating, then the Aliso Viejo Ice Palace is where you'll want to go in Orange County. The Aliso Viejo Ice Palace is a rink where families go to ice skate, play hockey, and have birthday parties.
They hold figure skating classes and hockey practice, so if you're interested in skating at the rink, you'll need to check for when their open skates are. Even if you don't want to skate around the rink, you can catch a youth or adult hockey game with your kids.
Spend the Day at Orange County's Largest Waterpark, Soak City
The best way to beat the California heat is to spend the day in the water. Orange County's largest waterpark, Soak City, is the next best thing if the ocean isn't for you. This water park sits on 15-acres and is across from Knott's Berry Farm.
The park opens for the season in May every year and has plenty of fun that the whole family can enjoy. You'll find 23 different waterslides, a family raft ride, a massive wave pool, a lazy river, and a beach house with tons of water guns.
There are two restaurants for you to dine at during your day here. One is filled with delicious pizza, and the other has classics like chicken tenders, burgers, salads, etc. You can save time by purchasing your tickets online ahead of time.
Take Your Kids to See the Tide Pools at Corona del Mar
There are tidal pools all over California, and if you want to take your kids to see some when you're in Orange County, the ones at Corona del Mar are where you need to go. There are two options to see tide pools at Corona del Mar.
The area to the north of the beach is beautiful with larger rocks and quite a bit of marine life, but it may be challenging to navigate with smaller children. Even if you can easily get to the tidal pools, the one to the south of the beach has more favorable conditions.
The south area has broad boulders and uneven surfaces. You'll want to wear water shoes and be very careful as you walk around. You'll be able to see barnacles, mussels, snails, crabs, and tons of algae.
Learn About Marine Life at Aquarium of the Pacific
One of the best aquariums in California is in Long Beach. The Aquarium of the Pacific sits on 15-acres in Rainbow Harbor. This aquarium boasts over 12,000 animals worldwide that you and your kids can learn about.
As you walk through the aquarium, you'll see exhibits with animals from the Northern Pacific Ocean, the Tropical Pacific Ocean, and more. These exhibits tend to be the most popular because the aquarium focuses on marine life from the largest ocean in the world.
Other animals you can see here include various sharks, otters, penguins, coral reefs, frogs, and jellyfish. If you want to make the experience even more memorable, you can book an animal encounter. Kids love the sea lion encounter and the sharks and rays, one where you can watch their feeding and ask staff questions.
See an Angels Baseball Game
You can take your kids to an Angels game for the baseball fans during baseball season. Even if the Angels aren't your team, seeing a game at the Angels Stadium is an experience. You can check their website for the baseball schedule and then book tickets online for faster entry on the game day.
If you're traveling with kids under three years old, they don't need an entry ticket. You and your kids will love feasting on hotdogs and popcorn while watching the game. Families love taking their kids to games on Sundays because they offer an event on select Sundays to let kids run the bases.
Kids between the ages of three and 13 will run the bases on the field as if they were major league baseball players. It's something they'll remember for the rest of their lives.
Appreciate the History at San Juan Capistrano Mission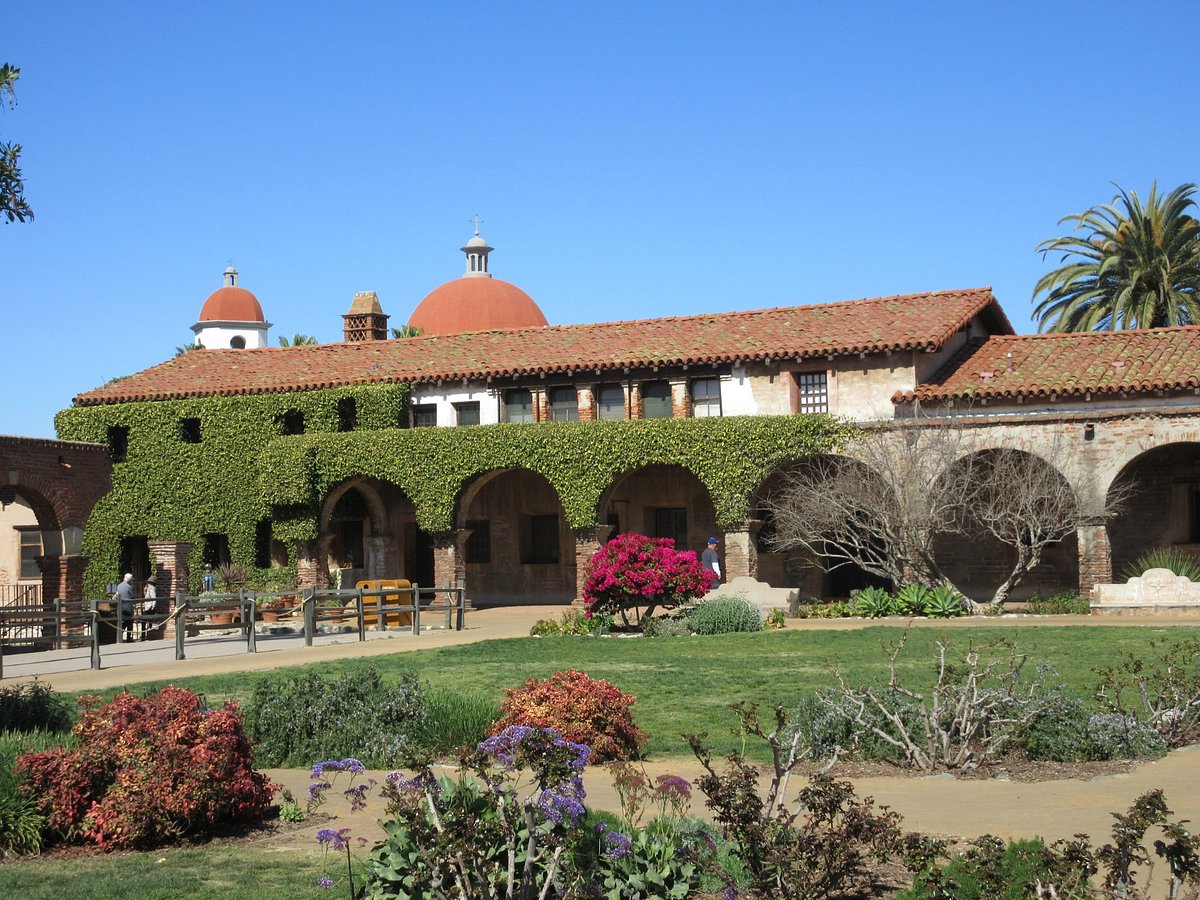 Founded on November 1, 1776, this Spanish mission was named for Saint John of Capistrano. You and your kids can walk around the grounds and learn about California's history through various exhibits. There's a museum as well as 10-acres of gardens for you to explore. 
You can choose to do one or the other, but most people love touring the museum and the gardens while they're here. You can decide to go with a traditional tour guide or an audio tour. The audio tour provides you with headphones and listening devices that will play at every exhibit.
The San Juan Capistrano Mission exhibits feature artwork from the 18th through the 20th century. Many of these pieces are Native American art that will leave you amazed.
Wander Around Downtown Disney
Downtown Disney offers you and your kids many shopping and dining experiences. They have clothing shops, souvenir shops, and more. This area has all the magic of Disney without all the amusement park rides. 
Even if you don't want to take the kids shopping, this is a great area to grab a bite to eat during your stay in Orange County. Several restaurants offer kid-friendly meals.
Some popular choices are Naples Restaurant and Bar and Ballast Point Brewery. You can try local beers while the kids munch on chicken nuggets and fries.
Soak Up the Sun on Newport Beach
While Newport Beach is a city in Orange County, we're talking about Newport Beach Municipal Beach. This is one of the most beautiful beaches in Southern California. With its ample sandy shore and a great vibe, you and your kids will love spending the day here.
You can work on your tan while your kids build sandcastles, splash in the ocean, and run around. Lifeguards are on duty throughout the day and closely watch all beachgoers. 
When you need a break from the sand, you're near Balboa Park and can grab a bite to eat and something to quench your thirst.
Get Hands-On at the Discovery Cube OC Science Center
Finding educational museums for kids that are fun for them can be challenging. The Discovery Cube OC Science Center is both educational and fun for kids and adults. It's one of the largest hands-on museums with over 100 hands-on exhibits. 
While at the science center, some of the exhibits are their hockey science exhibit, a rocket lab, a dino quest where you can learn about the dinosaurs, and mission control, where your kids can pretend they're running a space mission.
You'll love watching your kids having a blast while learning something new. The science center offers food service at their Bean Sprouts Cafe. They have healthier versions of all the classics that kids love.
Go Kayaking in the Newport Back Bay
A great way to see Newport Beach is by kayaking around the Back Bay. The Newport Bay Conservatory offers guided tours of the bay for people eight years old and over. If you have younger kids, this activity isn't for you.
Any children under 12 will ride in a tandem kayak with you. The company provides you with all equipment, including life vests and paddles. You'll be able to see pelicans and other birds diving into the water to catch fish and, if you're lucky, stingrays and silver mullets swimming under you.
Tour lasts for about two hours, and before you get into the water, the staff provides you with a quick lesson to get you ready.
Spend Some Time Hiking the Laguna Coast Wilderness Park
Hiking in the Laguna Coast Wilderness Park is a great way to spend some time in Orange County. This wilderness area sits on 7,000-acres in the San Joaquin Hills in Laguna Beach, California.
The trails here are kid-friendly and offer you some of the best views in Orange County. You'll be able to see coastal canyons and the only natural lakes in the county.
There are over 40 miles of trails within the park for you to explore. As always, you'll want to stay on the clearly marked trails for your safety and preserve natural beauty.
Pick Fruits and Veggies at Tanaka Farms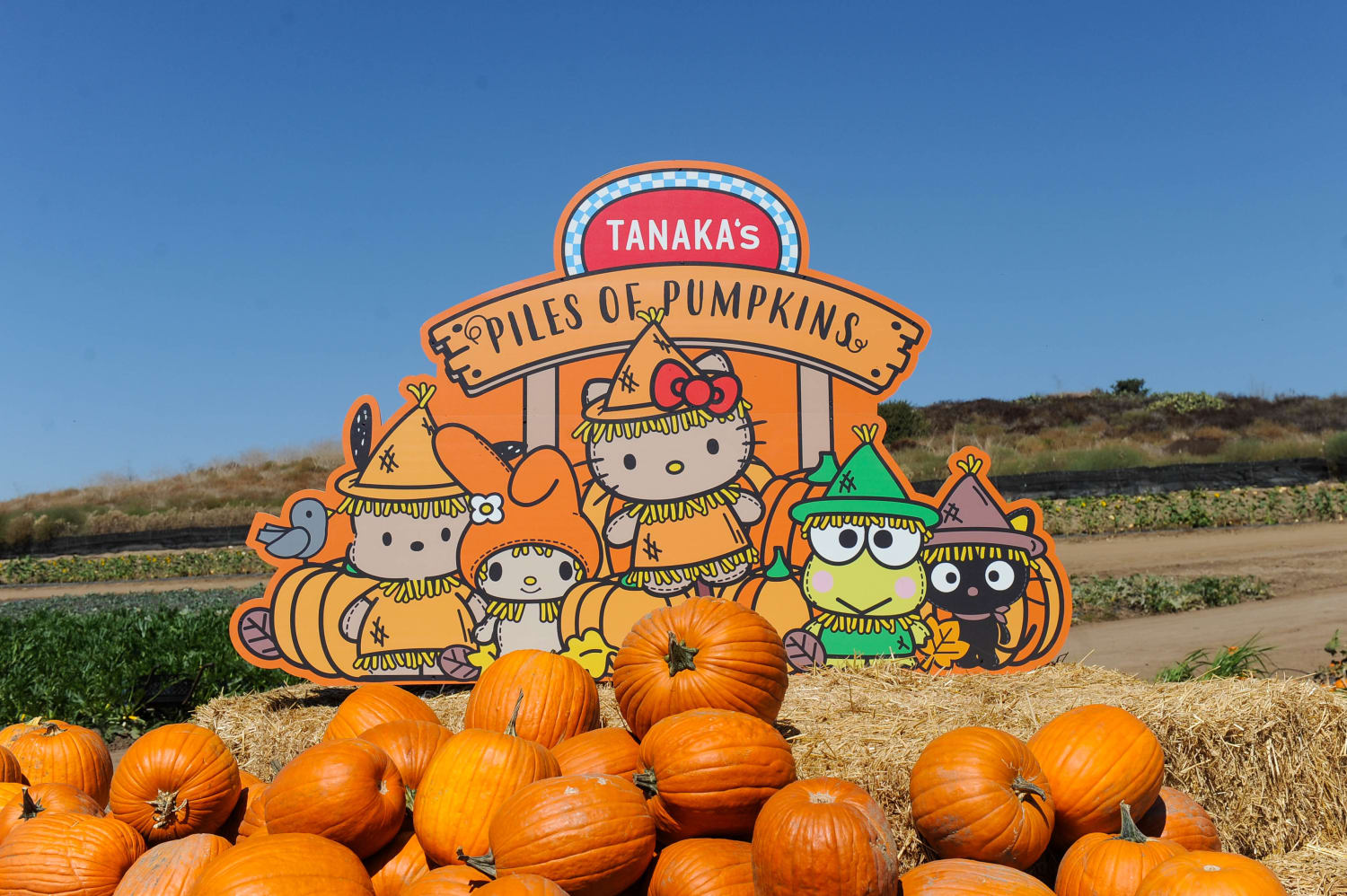 Tanaka Farms is the best place in Orange County if you want to take your kids somewhere where they can pick their own fruits and veggies. Even if they're your typical kids who don't want to eat these foods, having them choose their own might entice them to eat them. Plus, it's fun!
Depending on the time of year, you can pick different types of produce. The farm also offers various tours like their farm-to-table touch, strawberry picking tour, and a tour where you can learn about responsible farming.
Your kids will love the fresh food and see the cute farm animals that live at Tanaka Farms.
Enjoy the Fresh Air at Irvine Regional Park
Irvine Regional Park is the first regional park that became Orange County's first regional park in 1897 and has been on the list of Historic Places since the 1930s. When staying in Irvine, it's the best place where you can get some fresh air and let your kids run around to burn off some energy.
There are several barbeques and picnic tables in the park if you want to enjoy a picnic together. You'll find playgrounds, bicycle rentals, and other fun things for you and your kids to do. The kids will love the park railroad that takes them on a miniature train around the park.
Learn About Rescuing Marine Life at the Pacific Marine Mammal Center
The Pacific Marine Mammal Center is a non-profit center for rescued sea lions and seals in Laguna Beach, California. It's not an aquarium, necessarily. Here, you and your kids will learn about what this organization does to rescue these animals, return them to the wild if possible, and how they're preserving the species.
For over 50 years, they've been saving sea lions and seals to rehabilitate them. You'll want to book a tour online before showing up. A guide will walk you through the center, talking about the species and their conservation efforts.
Duffy Boat Around Newport Beach Harbor
Last but not least, you and your kids can take a Duffy boat ride around Newport Beach Harbor. Since 1970, people have rented these boats to watch the sunset or enjoy a day on the water. It's a unique way to spend time with family.
You can have a maximum of ten people per boat, and they'll provide you with free ice if you have a cooler with drinks and food. If you don't want to bring your own drinks and food, you can dock the boat at the various waterfront restaurants and arrive in style for a great meal.
They have an option for fully enclosed boats if you want some protection from the sunshine. There are several rental companies in Newport Beach, but the one with the largest fleet and, therefore, the easiest to get a boat from is Duffy Electric Boat Rentals.
Final Thoughts
Orange County has a little bit of everything. You and your kids can spend your entire vacation lounging on one of the several beautiful beaches, going to Disneyland, hiking, and everything in between. 
Regardless of how you choose to spend your time in the OC, your kids will love it, and you may find it hard to pack them up and head home.
More about our TFVG Author
A seasoned traveller, Dad, and avid sports tourist, James foundered The Family Vacation Guide to share his expert vacation experiences- especially when it comes to being a travelling family man.
Featured in Travel articles such as Travel + Leisure, TripSavvy and SFGate, you know you're reading some of the best vacation tips online.