The Disneyland resort in Anaheim is owned by the Walt Disney Company and is known as "The Happiest Place on Earth.". The theme parks located in California, USA, include Disneyland and the California Adventure Park, which are also close to amazing attractions such as Universal Studios Hollywood.
They are guaranteed family fun, whether staying for a day or making a holiday. However, what is the best way to get there, and how far is Disneyland from LA? If you are travelling from Los Angeles, you have a few options at your disposal, depending on your circumstances.
So let's take a look at some of the travelling options, including how long they take and how much they cost. Let us help you get you to the park so you can begin to enjoy all Disney has to offer!
How To Travel From Los Angeles To Disneyland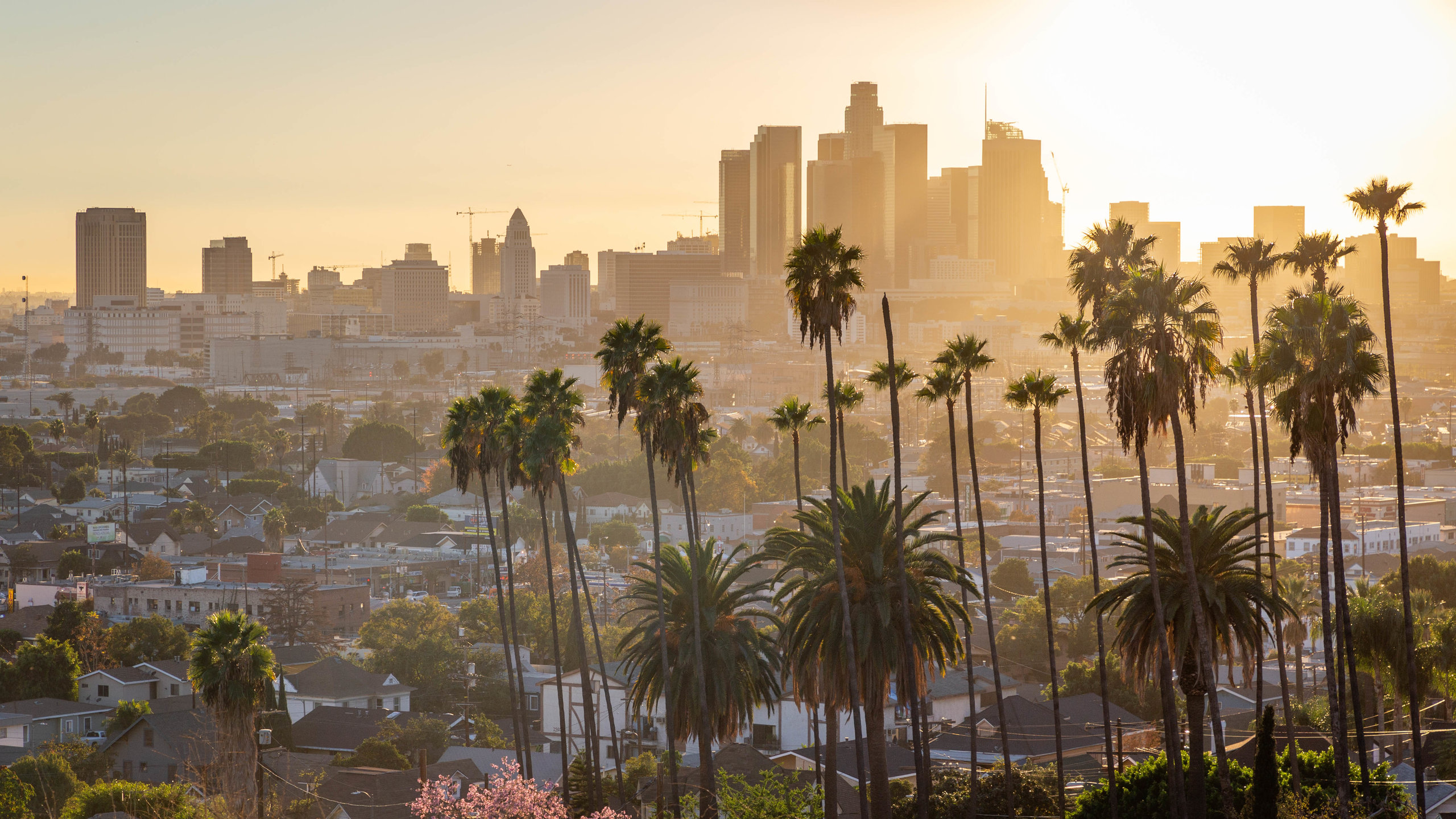 If you are planning a visit to Disneyland, you need to consider the logistics of actually getting there. You will need to know what is the easiest route and how much it will cost.
If travelling by car, you need to know where you can park and how much it will cost. If you are travelling by train, where does the train stop, and do you need to catch a bus from the station, or can you walk?
Are any shuttle services available if you are coming from the airport, and is public transport an option? Price per person may affect your decision and the length of time it will take to get there.
There is a lot to consider when planning your day, so we have put together some information on the most convenient ways to get to the Disneyland resort, hopefully making your decision a little clearer.
By car
So, how far is Disneyland from Los Angeles, California by road? The driving distance is around 26 miles. The fastest way to get to the theme parks is to drive but be aware of the rush hour and potential traffic slowing you down if you can set off early and beat the traffic.
You can get to the theme park from downtown Los Angeles in around 30 minutes, traffic depending. Timings depend on where in the city you are located. For example, it is about 32 miles from Hollywood, and from Santa Monica, it is around 40 miles, so that it will take slightly longer.
There are plenty of options for parking at the Walt Disney park. There are three parking facilities to choose from; when you arrive, just follow the signs to the Toy Story parking, Pixar Pals parking structure, or the Mikey and Friends parking structure. There are disabled parking facilities provided too. Parking prices begin at $30.
Where is the best place to park at Disneyland?
There are preferred designated parking spaces which are available at the Pixar Pals and the Mikey and Friends parking structures. These spaces are subject to availability but allow you to be closer to the elevators and escalators. Preferred parking will cost $45 or an extra $15 to upgrade an existing ticket.
There are plenty of disabled parking spaces, and if you need any further assistance, you can ask one of the team members on site. A tram service runs from the car parks to the main entrances of the two theme parks; the Disneyland park and the Disney California Adventure Park.
You can also enjoy a ride on the Downtown Disney District monorail. This will take you from the parking area over the top of Hollywood Land, Fantasyland, and Buena Vista street before dropping you off directly in the heart of the Disneyland park. If you are staying at one of the three hotels, you can park there for around $35. Hotel prices begin at $97 a night.
How much does Disneyland parking cost?
The daily parking rates are $30 per car. If you have a larger vehicle such as a motor home, you can only park at the Toy Story parking area, and it will cost $35-$40.
Train ride
If you are travelling to the Disneyland resort by rail, the easiest way is to catch the Pacific Surfliner from Union Station. The trains run throughout the day to San Diego from San Luis Obispo and take around half an hour. It is a scenic journey and a relaxing Southern California trip to the park.
Ticket prices start at $20, so it is pretty cheap. You can either take Metrolink or Amtrak trains. However, the trains don't get you close enough to the park, so you will have to catch a bus. You can get the Orange County transportation bus from the Fullerton Amtrak station. Lines 43 or 543 will take you to the Harbor East shuttle area.
This part of your journey will take approximately 30 minutes, but tickets only cost $4. This option takes you straight to the park, or you can take the OCTA route 50 bus and take a short walk from drop-off to the park itself. Make sure you check in advance for times and any changes to schedules.
How much does a train ride cost from Los Angeles to Disneyland?
The journey, including your Orange County bus transfer, will cost from $24.
Bus ride
If you are looking for the cheapest transportation options to get to the Disneyland Resort, why not check out the public buses. Costing just $2, you can catch buses from any location and take the 2-hour ride to the Disney theme park.
The public buses run regularly, and you will be able to use this option from anywhere in Los Angeles. Be sure to check timetables before you go for any changes to the schedule or timings.
How much does a bus ride cost from Los Angeles to Disneyland?
The public bus is the cheapest way to get to the Disney attractions costing just $2. The journey will take just a couple of hours, depending on where in Los Angeles you are coming from.
How To Get To Disneyland Park From Los Angeles International Airport?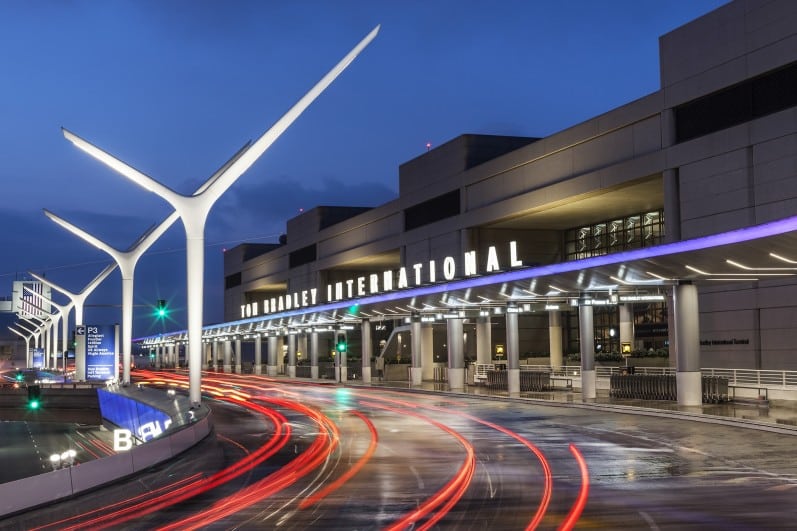 If you are flying into Los Angeles, California, a shuttle can be arranged to take you directly to the Disneyland Resort from the LAX airport. Online companies offer this service, each with its price bracket, so shop around for the best deal.
Shuttle
A shuttle service can be booked through several online companies. They will pick you up from the airport and take you directly to the Disneyland resort entrance. Again prices will differ between companies, so shop around.
When Is The Best Time To Travel To Disneyland From Los Angeles, California?
There are many transport options to take you from Los Angeles to the Disneyland resort. If you are thinking of travelling outside of the peak season, the quickest way to do this would be by car.
From downtown Los Angeles the drive is around 30 minutes if there is no traffic. This is the fastest and easiest way to get to the Disneyland resort.
If you are hoping to visit during peak season, unless you want to set off early to beat the traffic, perhaps catching the train may be quicker.
FAQs
Where can I park for free at Disneyland Anaheim?
You can get two hours of free parking if you head to the downtown Disney Simba lot. If you make a $20 purchase, you can get up to five hours. Be aware that the first hour of parking will cost you $10.
There are other ways you can get free parking at the Walt Disney resort. If you grab yourself a bite to eat at one of the restaurants in Downtown Disney, you can park for free after you pay $10 for the first hour.
Are there free shuttles to Disneyland from LAX?
There are many companies offering shuttle services from LAX to Disneyland. There is a charge; for example, one shuttle company will cost $70 for the first person and $5 for every other person. Another company charges $45 per person and one quotes $25. Based on this, you will need to shop around to find the best deal for you and your family.
Where does the train from Los Angeles stop at Disneyland?
The Anaheim station is a 45-minute walk from the Disneyland entrance. You can catch a bus which will take you around 30 minutes but costs as little as $4.
Final Thoughts
If you are planning a visit to Disneyland Park or Disney Adventure park, you have several travel options. Depending on your personal circumstances and the time you wish to visit, you can choose from driving, catching a train, a bus, or a shuttle.
Each of these options has its benefits, and all are priced slightly differently. Research into the best option for you and your family and start planning the trip of a lifetime.
You are sure to have a great time in California with your family, whichever park you visit!
Learn more about Disneyland, California below:
More about our TFVG Author