California, USA is the perfect location for a family vacation, thanks to its great climate, fantastic infrastructure, and countless things to see and do when you visit.
Beach lovers will be able to enjoy all kinds of beaches, from those catering to sun worshippers to those that are ideal for surfing and other water sports.
As well as the great beaches, the hills, mountains, rivers, and forests found in California National Parks are ideal for nature lovers that like to get outside. Mountain biking, horseback riding, hiking, kayaking, and rafting are just ways to take advantage of California's natural areas.
The towns and cities have everything you could want for a vacation, including quaint, charming seaside towns to vibrant, busy cities with great restaurants, shops, and nightlife.
As far as entertainment goes, there is more than enough to keep your family busy for your stay with a vast range of theme parks and other incredible sights and attractions that you will be able to visit.
One of the biggest draws to California is located in the heart of Anaheim and is the Disneyland Resort. Disneyland Resort comprises Disneyland Park, Disney California Adventure Theme Park, the Downtown Disney District, and the three Disney hotels, Disney's Grand Californian Hotel and Spa, Disneyland Hotel, and Disney's Paradise Pier Hotel.
As well as boasting some of the most popular rides and attractions in California, Disney also has a luxury dining experience that not many people know about.
This article will tell you everything you need to know about Disney's exclusive 21 Royal dining experience.
What Is 21 Royal, Disneyland?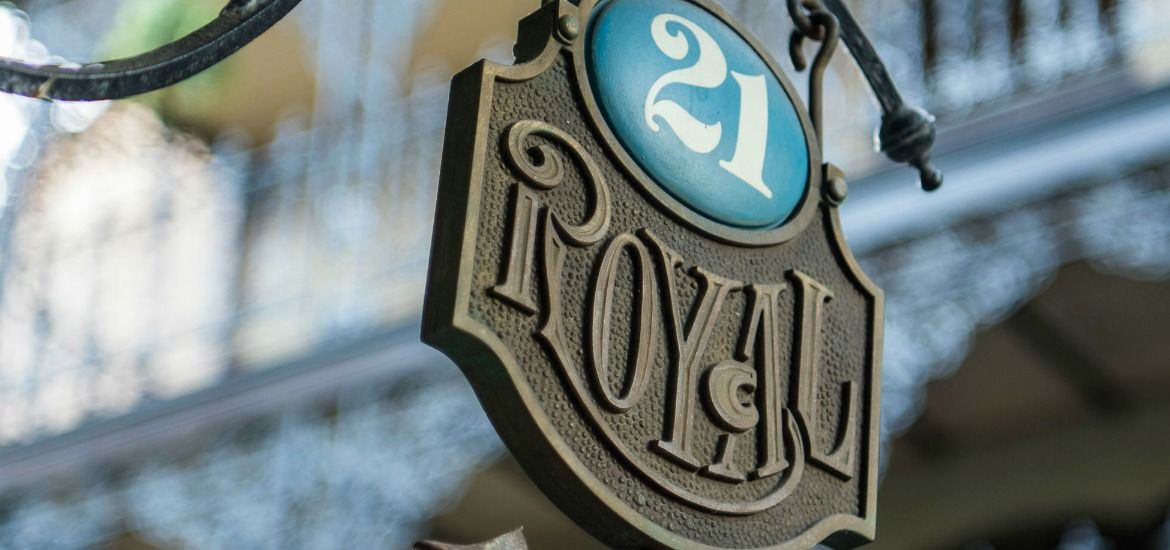 21 Royal at Disneyland was initially designed as a private residence for Walt and Lillian Disney, but Walt sadly passed before this could happen.
It was previously used as a promotional prize and was known as the Disneyland Dream Suite before being upgraded to its current use.
Before it was used as the dream suite price, the rooms were used as an art gallery that would sell Daisy Duck oil paintings and other items.
The wonderful balcony was formerly used for dessert parties who would be able to enjoy fantastic views over the park.
These days, the high-quality suite is reserved for guests willing to pay the high booking fee to reserve the room for fine dining and firework viewing on the balcony.
What Is Included With 21 Royal?
When you reserve 21 Royal at Disneyland, the cover charge includes a number of great benefits for you and your guests.
The 21 Royal fee includes park admission for all your guests, this way, and you will all be able to enjoy a day of fun by exploring all the great rides and attractions before settling down for your meal.
You will also enjoy a valet parking service, taking away the worry about parking and the cost when you get there.
You will be served in the suite by a butler, sommelier Matt Ellingson, and professional tour guides will serve your meal. This is ideal for finding the answer to all the questions you might have about Disneyland at 21 Royal.
Your fee includes a tip for all the staff that works hard to ensure you enjoy your visit, and you will then be treated to an incredible dining experience.
Your sommelier will be on hand to provide advice and pair wine with your seven-course meal.
After eating, you will be able to head out from the dining room to your private balcony overlooking New Orleans Square for coffee and dessert.
The balcony also offers an excellent view of the incredible Disney fireworks show. This is the perfect way to end a truly unique evening.
How Do You Get To 21 Royal at Disneyland?
Rather than trying to locate the room yourself, your party will be greeted at Disney's Grand Californian Hotel & Spa on the evening of your experience.
The hotel's valets will then give you a VIP escort to the location.
You will receive cocktails in the salon before being invited to the patio to enjoy a casual reception.
You will have time to mingle, soak up the atmosphere, and explore the decadent rooms before the dinner service begins.
How Much Does 21 Royal At Disneyland Cost?
Disneyland isn't a cheap day out, and the hotels are relatively expensive. However, the magical experience and service you receive are usually worth every penny.
The cost of 21 Royal at Disneyland is an eye-watering $15,000, making it out of most people's price range. However, those that can afford such extravagance will be treated to an unforgettable evening.
How Many People Can Enjoy Disneyland's 21 Royal?
The $15,000 price tag will put a lot of people off, understandably. However, 12 people can enjoy the experience making the price to head a slightly more palatable $1,250. It goes without saying that this is still a lot of money, but being able to share the experience with this amount of people does help to reduce the price per person.
What Kind Of Food Is Served At 21 Royal?
As you might expect for such a high fee, the food is of the highest quality. Meals are prepared by Chef Andrew Sutton, Executive Chef of Disneyland Resort restaurants, who has developed the Anaheim dining scene for over 20 years.
While there isn't a set menu to provide you with, you can expect the likes of Alaskan king crab and caviar.
As well as beautifully prepared, high-quality dishes, you will also be presented with an explanation behind the meals, where they come from, and why they have been created for you.
As well as an unforgettable meal, an expert sommelier will also be on hand to pair your food with fine wine.
Disneyland 21 Royal Style
Royal 21 is impeccably designed and decorated and exudes class from entering the suite. The Empire style of the room is in keeping with its location in New Orleans Square, as this style was popular in New Orleans back in the 19th century.
FAQs
Where is 21 Royal?
21 Royal is discreetly hidden behind the Pirates of the Caribbean ride, so it can be easy to miss. Look out for the small 21 Royal sign and roped-off staircase to take you to your exclusive, secluded family retreat.
Can you spend the night at 21 Royal?
Despite having two bedrooms, you will not be able to spend the night at 21 Royal, Disneyland.
Are there any secret surprises at 21 Royal?
Keep an eye out when you visit 21 Royal for the hidden Mickeys that can be found on the rug and a grandfather clock that is programmed with lights, music, and effects for a tremendous synchronised extra.
How do you book 21 Royal Disneyland?
If you are interested in booking 21 Royal reservations at Disneyland, you will have to call the 21 Royal Concierge directly at (714) 300-7749.
You will then be able to discuss the available dates and proceed with your booking.
Is 21 Royal Disneyland similar to Club 33?
21 Royal and Club 33 are different in that 21 Royal is a one-off experience, whereas Club 33 is a club with a $33,000 joining fee and annual membership fees of $1,500.
It is rumoured that Club 33 is popular among celebrities, including Tom Hanks, Elton John, and Christina Aguilera. Here you will be able to enjoy the exclusive club and the privacy it offers.
Members will have exclusive access to the jazz lounge in New Orleans Square called Le Salon Nouveau and the Le Grand Salon restaurant. Membership also offers annual park passes, private VIP tours, and 50 single-day admission tickets.
Final Thoughts
It is clear that 21 Royal Disneyland will not be an option for all families due to its expensive price tag. Still, it makes for a wonderful evening of dining and an unforgettable experience for those who can push the boat out and treat themselves.
Fine dining might not be something you would automatically associate with Disneyland. There is a great dining option in the park, but none come close to this experience.
The beautiful surroundings that were intended to be the private residence of Walt Disney and his wife Lillian before his passing make the ideal setting for this high-quality dining experience. The incredible views over the Rivers of America are also perfect for the Disneyland end-of-night fireworks show when the weather permits.
Whether Disney's Royal 21 is worth it is difficult to answer. At $15,000 or $1,250 per head, it is a lot of money, and only a select group of people will be able to afford it. For that money, they will get to enjoy a luxury dining experience in one of the most magical places on Earth.
If you are one of the few that can afford such a luxury, one thing is for sure, though, you will experience the most luxurious private dining experience Disney has to offer.
Check out these other articles about Disneyland, California!
More about our TFVG Author